Though the variety of cleansers in the beauty markets makes us feel like children in a candy bar, it has items that instantly have our eyes on - shampoo bar products. Such hair cleansers appeared as a response to countless chemically-based hair care products that have a toll not only on hair health but also on our environment.
Shampoo Bar: How Good Is It?
Organic composition, compact format, and long-lasting use are, undoubtedly, beneficial. However, they still raise many questions in women. Well, we are here to figure them out. Here, we're sharing pros, cons, and products that will help you to choose a perfect all-natural option for your hair type. And if you're a DIY-lover, make sure to read it till the end!
The Pros
First of all, shampoos that come in bars are meant to do everything a regular shampoo would do, but in a damage-free, natural way. Due to the composition that doesn't include such popular additives as ammonium lauryl sulfate and sodium lauryl sulfate, your hair can get back to its initial shiny and voluminous shape.
While the majority of commercial hair care products are composed of harsh chemicals that strip the natural moisture of scalp and hair, shampoo bars move in the opposite direction. Moreover, there are gentle bar cleansers that give the hair so much of natural feel that there's no need in conditioners.
The Cons
Since shampoo soap bar products are based on soaps, their waxy consistency can cause a lot of build up in the hair. Oils and alkali found in soaps form a soap scum which, when reacts with water, gives a "coated" feeling to the locks. Even though this effect can be easily removed with apple cider vinegar, women find this cleansing method to be uncomfortable and time-consuming.
As a matter of fact, it's better to read the instructions on how to use shampoo bar right before jumping into conclusions. Sometimes, girls go too much with the product, thus achieving the coated look.
Ladies with coarse and curly hair may expect their hair to get tangled and frizzy after using a bar shampoo. It may happen either because such hair types require a specifically formulated product or because you used the hair soap incorrectly. Don't forget to read instructions carefully to get the best results for your hair type.
How To Choose The Right Shampoo Bar
When going for a new shampoo, you just can't pick the random bottle, right? The same goes to bar shampoos. In general, there are three categories, and each of them is designed for specific hair needs.
Cold-processed shampoo bars
Such products are a real double-edged sword. They're typically produced by natural products companies or home crafters, which means they're absolutely organic. Natural oils serve as a base for cold-processed shampoos, containing no sodium lauryl sulfate. Still, this is the type of bar products that require rinsing with apple cider vinegar.
Glycerin-based shampoo bars
In contrast to the first category, glycerin-based bars have a more balanced, gentle pH. However, they may not lather at all and hence don't clarify the hair well.
Solid surfactant shampoo bars
As the best bar products, solid surfactant shampoos can both easily get lathered and provide the hair with a balanced pH.
All in all, you'll never find the right shampoo without trying and learning from mistakes. But, there are ingredients that everyone should universally avoid to get the best results.
Make sure your shampoo contains no sulfates. The ingredient you should stay away from first is sodium hydroxide - a strong alkali that leads to pH imbalance and results in damage.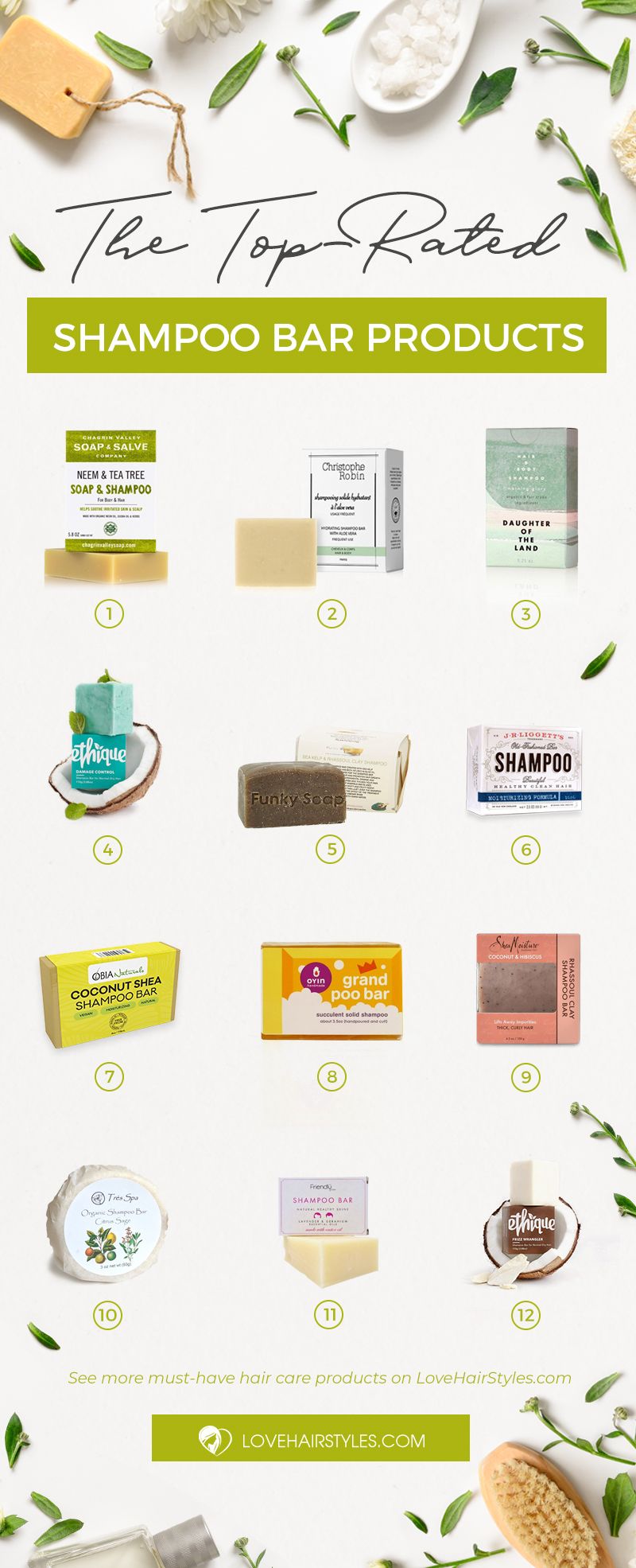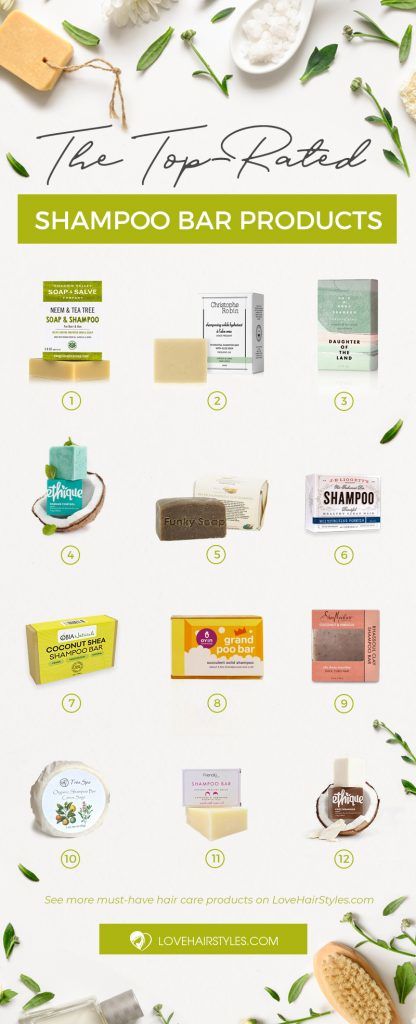 The Best Shampoo Bar Products
Now, it's time for you to see the top-rated products based on the latest shampoo bar reviews. Check out the compilation of the most recommended items to find the best bar shampoos for you.
*We may earn money from affiliate links on this page. Please check out our disclosure policy for more details.
Neem & Tea Body And Hair Shampoo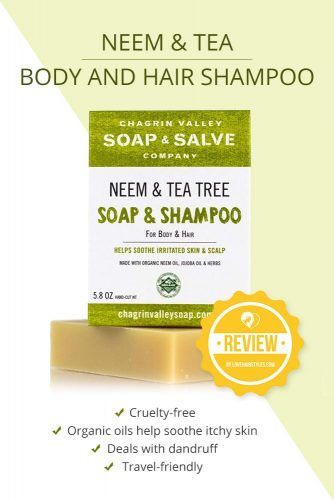 Having such active ingredients as tea tree and neem leaf oils, this product will give you not only clean but also moisturized feel.
Source: chagrinvalleysoap via Instagram
Hydrating Shampoo Bar With Aloe Vera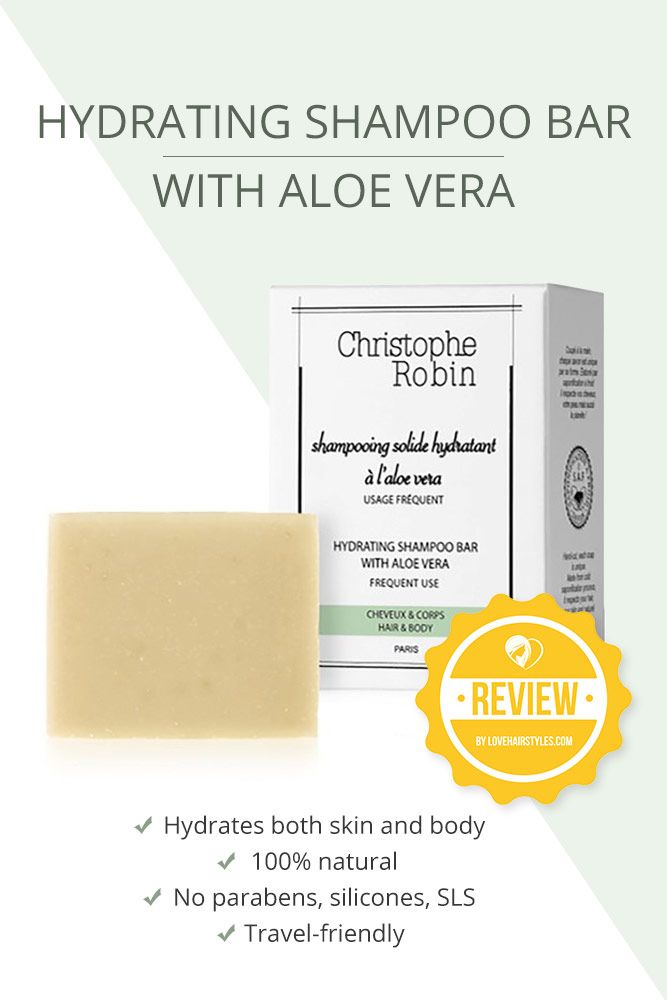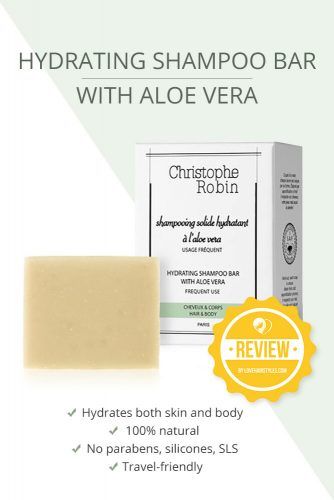 Morning Glory Shampoo Bar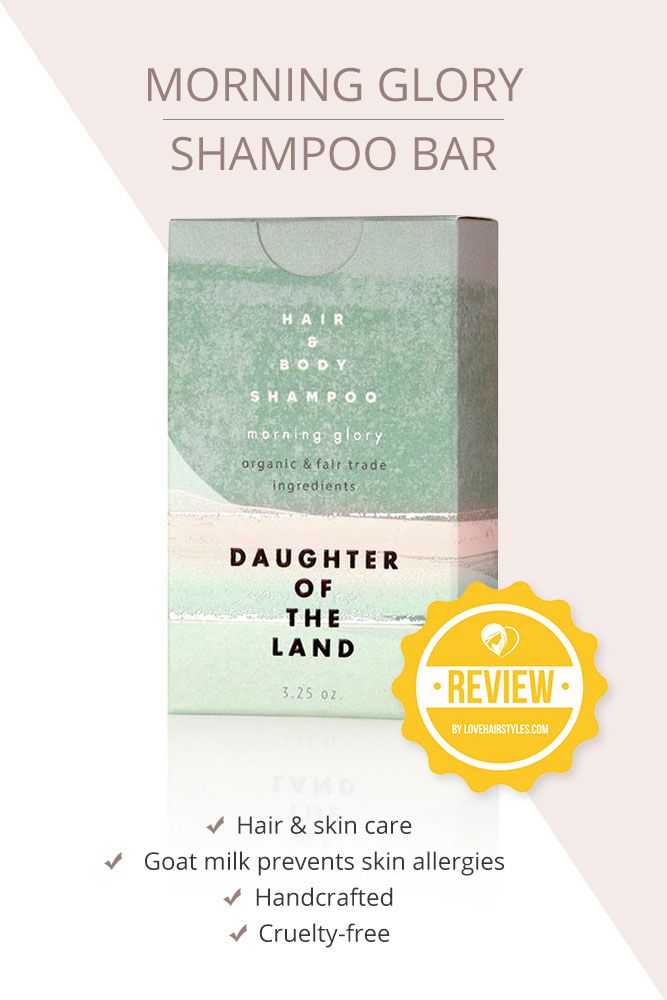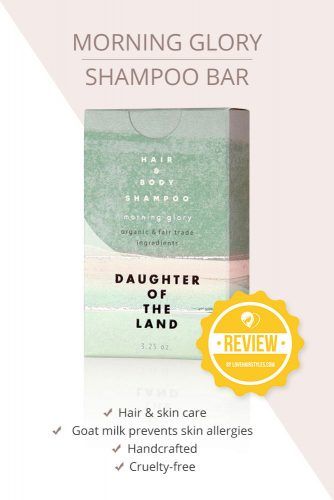 Another hair and skin care product that will provide you with a dose of crucial nutrients.
Source: Daughter Of The Land
Damage Control Shampoo For Normal-Dry Hair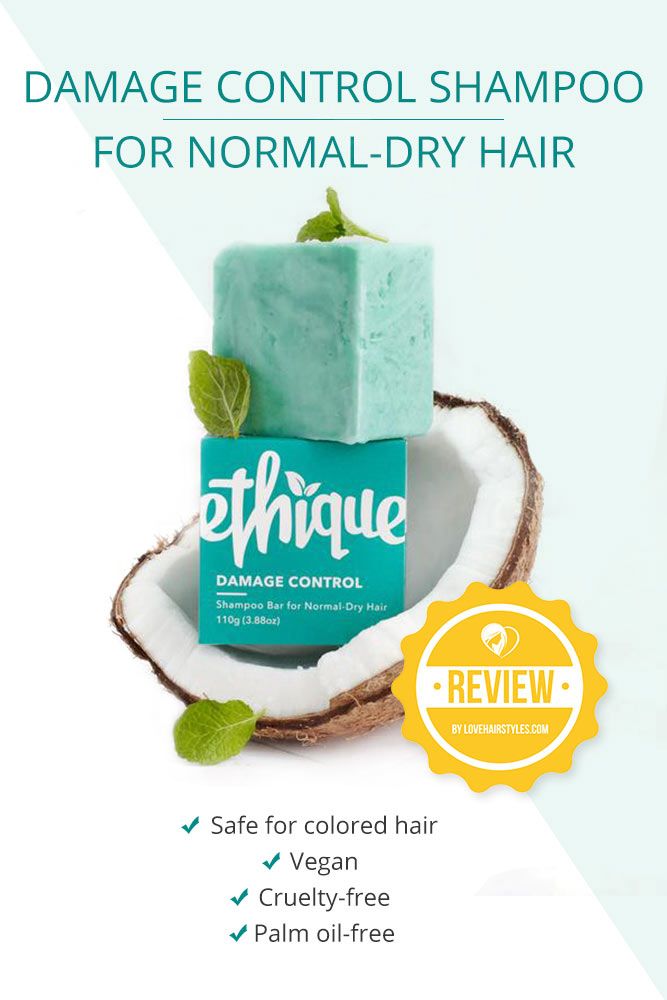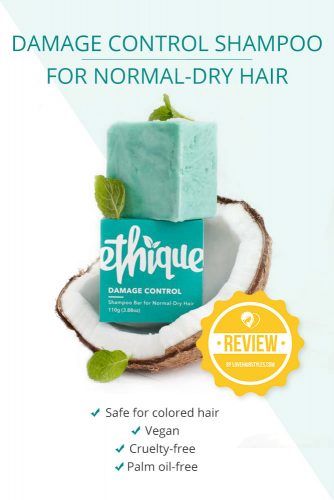 Coconut oil and shea butter containing in this eco-friendly cutie can help to bring your damaged hair back to life.
Buy on Amazon: $15.20
Source: Ethique
Sea Kelp And Rhassoul Clay Shampoo Bar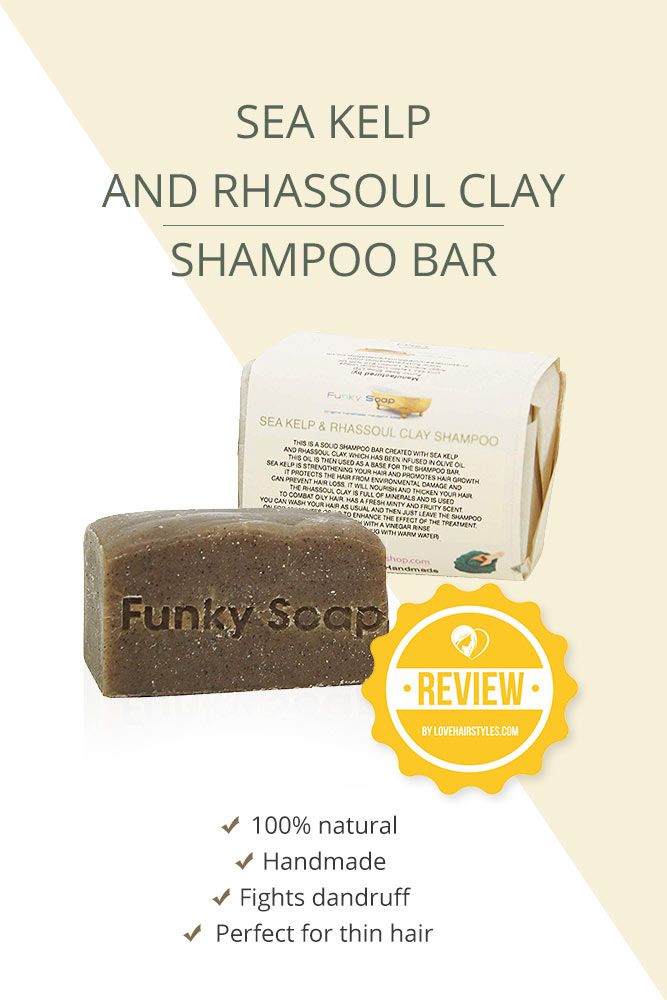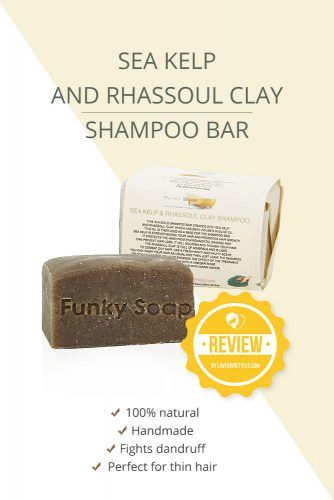 If you want to control the oil balance of your scalp and strengthen your locks at once, don't forget to make this product a part of your hair care routine.
Source: Funky Soap
Moisturizing Formula Shampoo Bar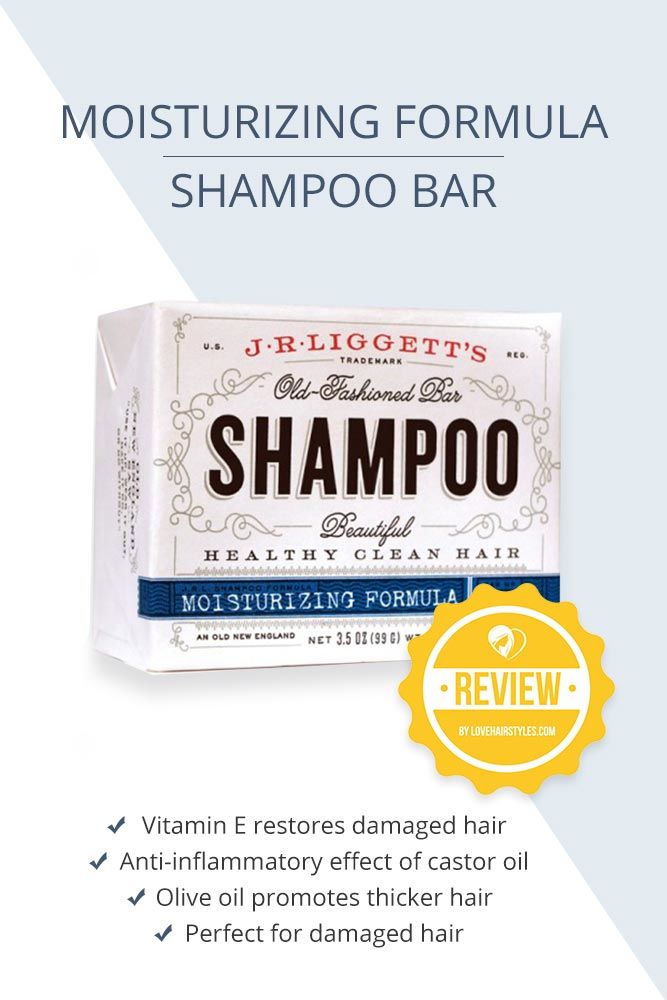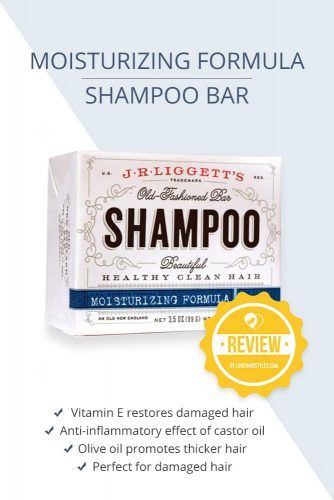 Coconut Shea Shampoo Bar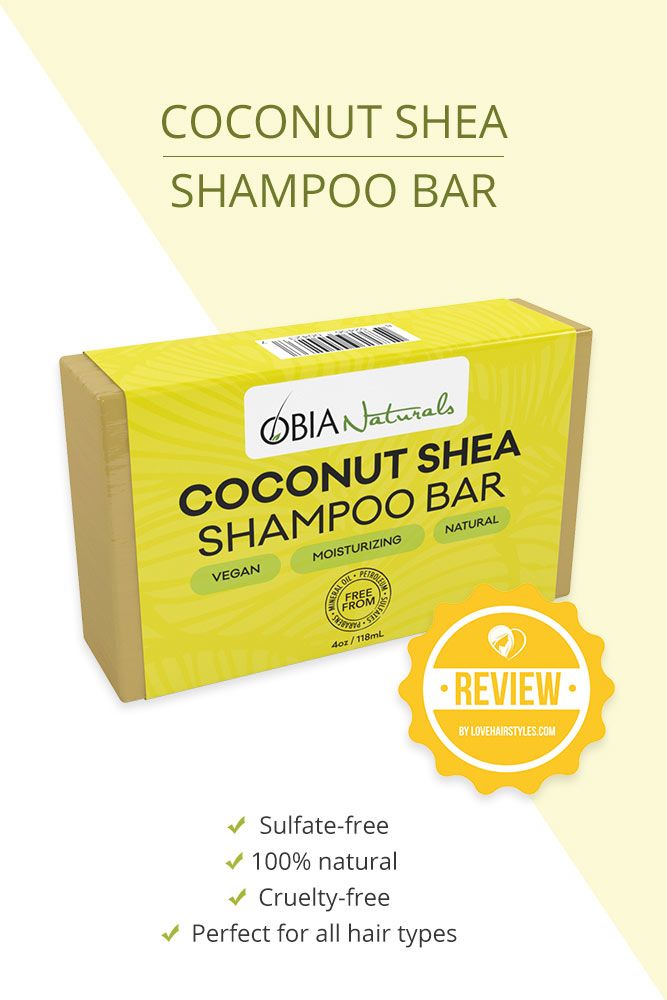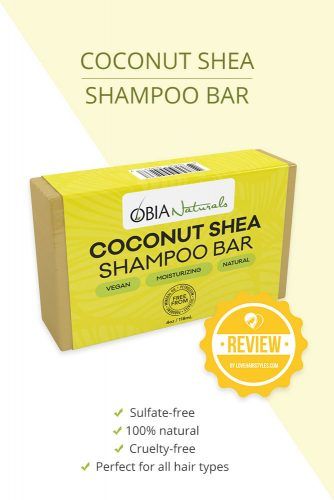 This shampoo contains the most gentle and nourishing oils, which make it suitable not only for your hair but also for your body.
Buy on Amazon: $10.76
Source: Obia Naturals
Grand Poo Bar - Succulent Solid Shampoo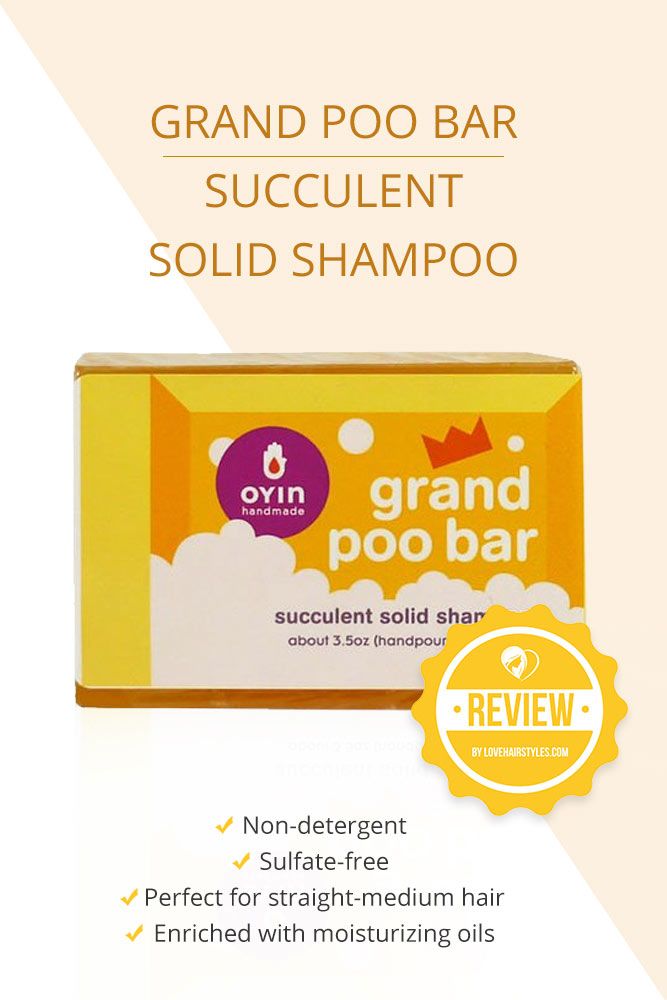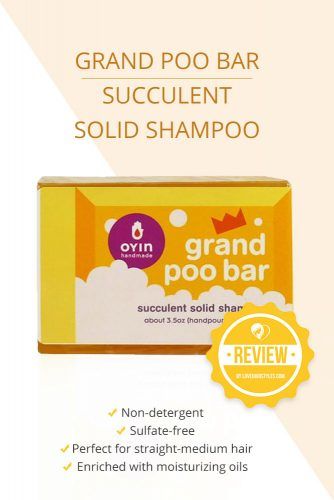 An organic low-lather product designed for those who need a detergent detox.
Source: Oyin Handmade
Coconut & Hibiscus Rhassoul Clay Shampoo Bar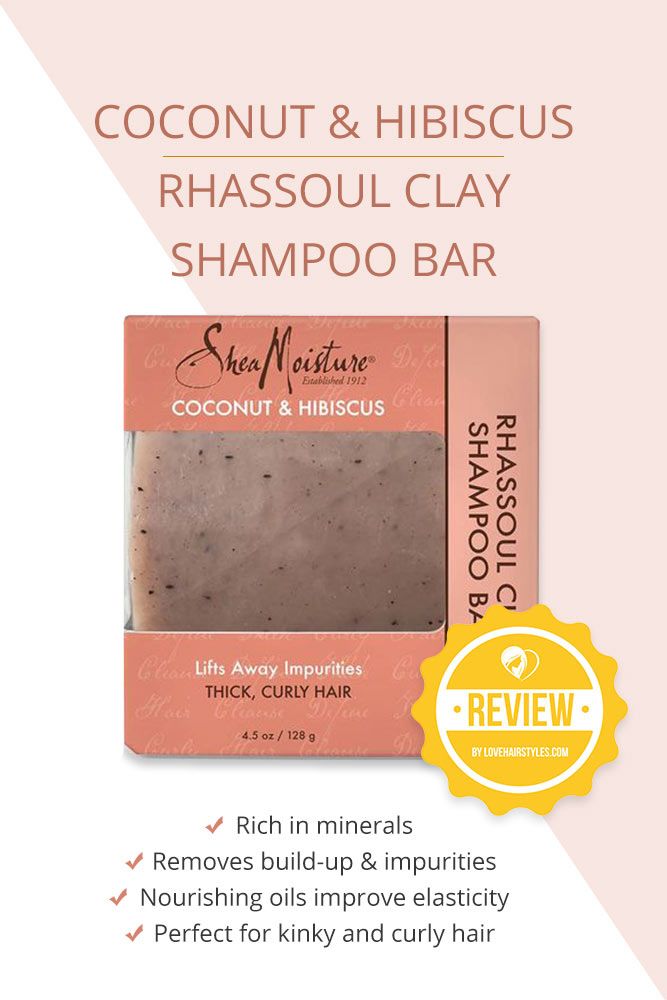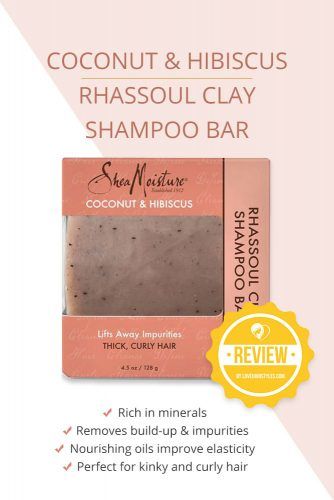 Organic Conditioning Shampoo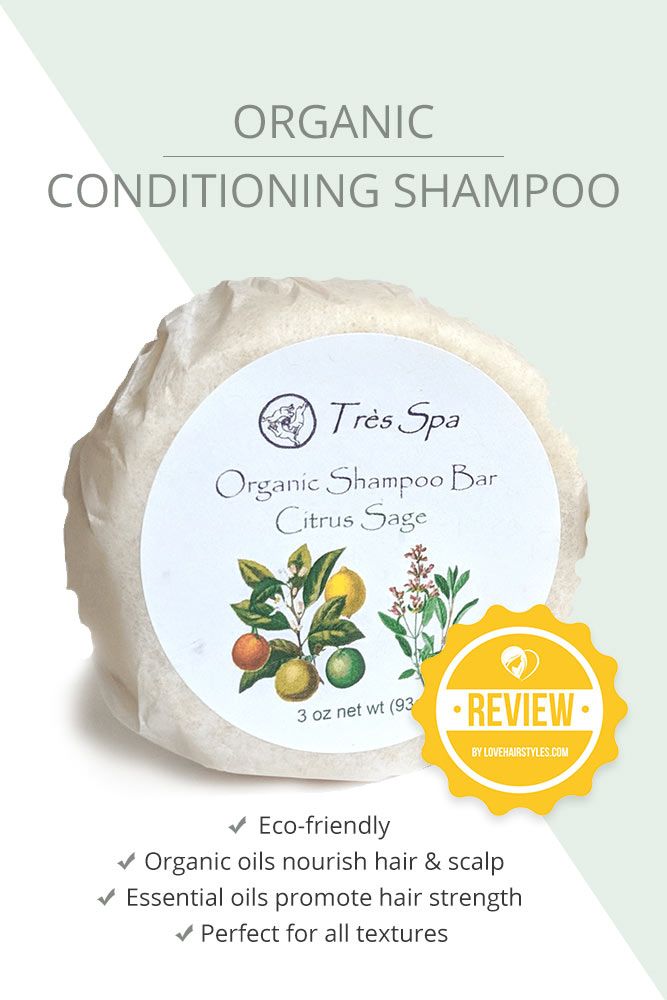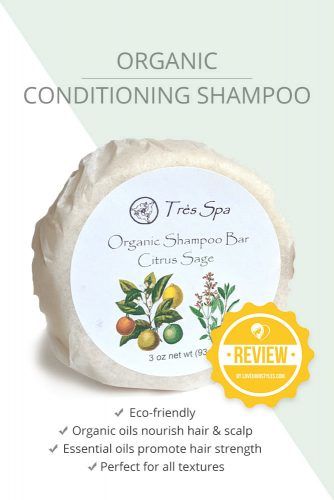 Natural Shampoo Bar Lavender & Geranium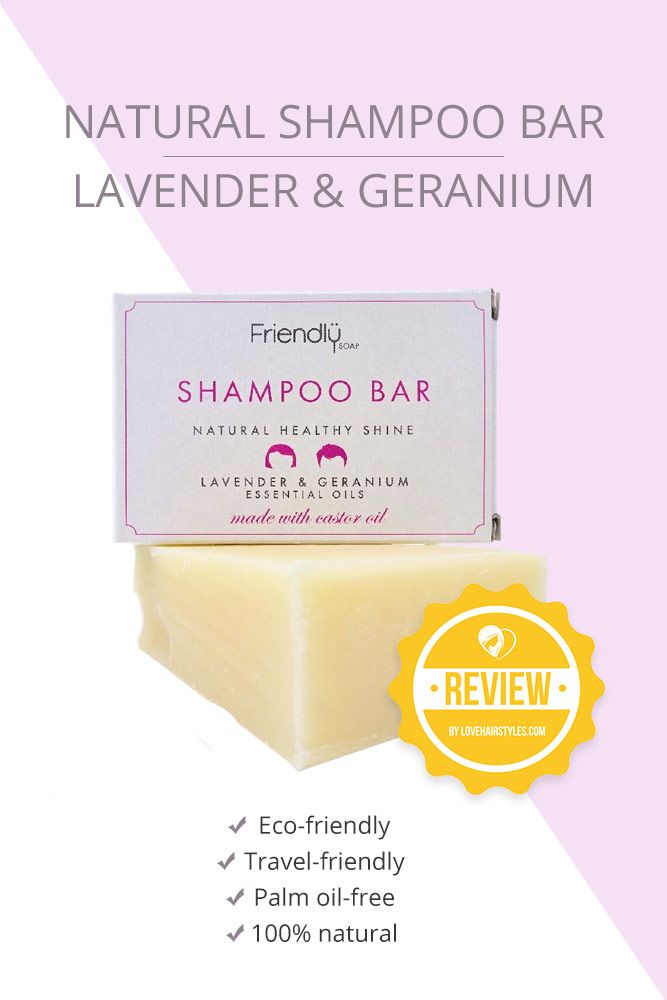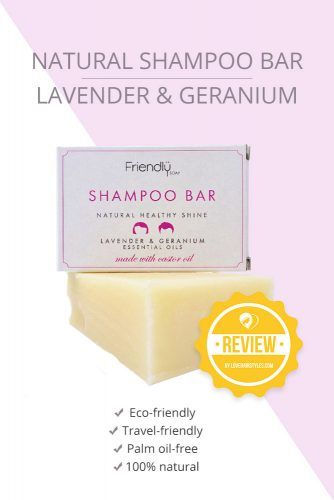 Frizz Wrangler Shampoo For Dry & Frizzy Hair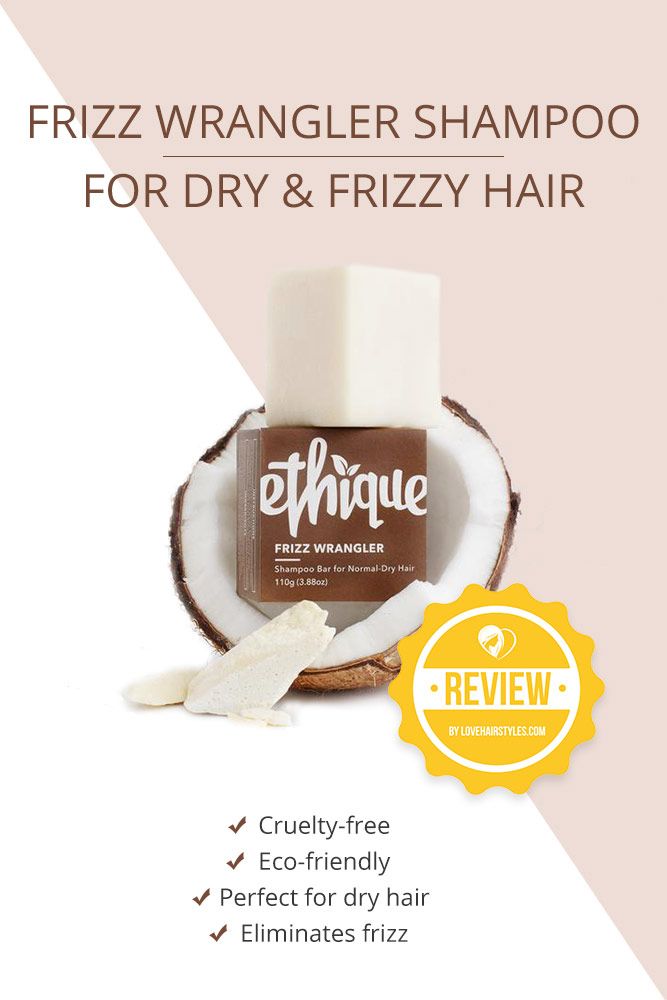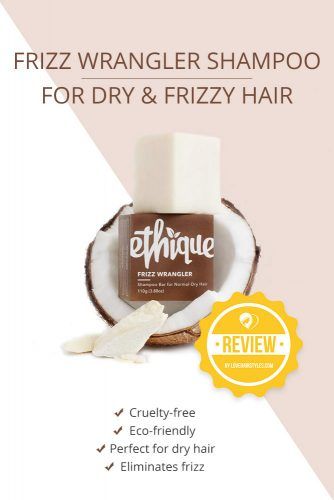 Natural Homemade Shampoo Bar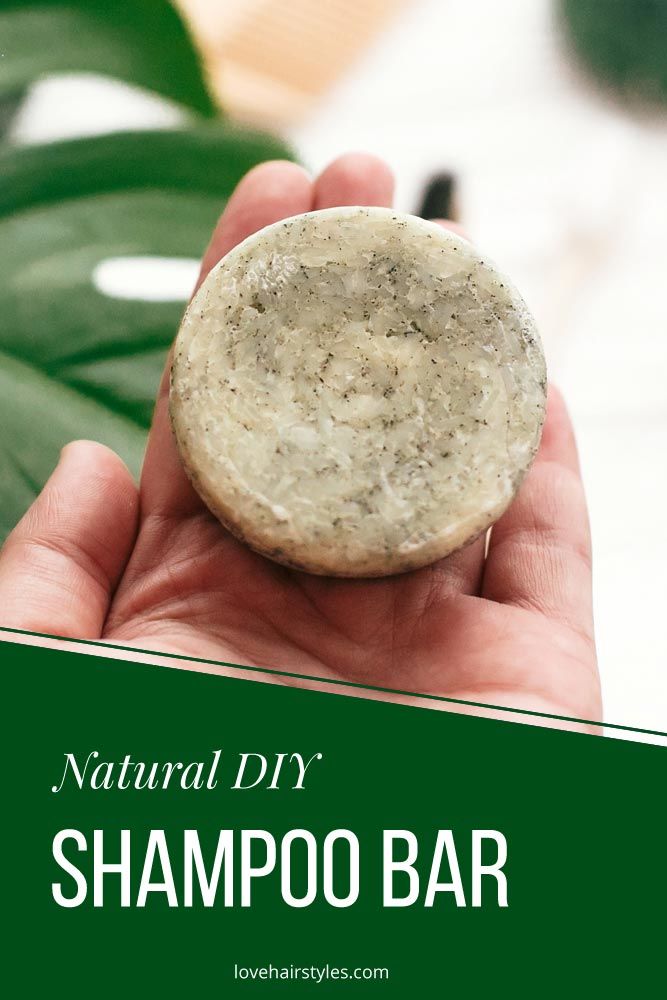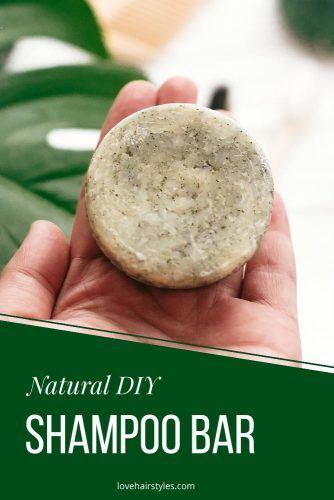 Let's be honest, mixing masks and conditioners with natural ingredients yourself is a lot of fun. That's why we'd like to finish the post with a moisturizing shampoo bar recipe.
What you will need:
⅔ cup of coconut oil
⅔ cup of olive oil
⅔ cup of any other oil (almond, avocado, castor etc.)
2 tablespoons of essential oils
¼ of sodium hydroxide
¾ cup of cool distilled water
a pair of gloves
safety glasses
a heat proof container
a stick blender
How to:
Put on the glasses and gloves and mix all the oils. Also, it's better to cover the area you work on with newspaper.
Measure the water and sodium hydroxide to make sure you're working with the right amount.
Slowly pour sodium hydroxide into the water, stirring it carefully until the mixture turns clear.
Once the mixture gets 125°F, pour it into the oils and stir it for five minutes.
After five minutes, take a stick blender and blend it all until the mix is as thick as pudding.
When you achieve the right consistency, add a tablespoon of another oil, stirring it thoroughly.
Pour the mix into molds and cover them with plastic wraps for 24 hours. Then, turn them out on a baking rack and leave the soap to cure in a dark place for 4 weeks.
After just one month, you will get your own, handmade shampoo that will be no worse than lush shampoo bar products you've seen so far!
Source: Bogdan Sonjachnyj/Shutterstock
Choosing a bar shampoo may be a total confusion only when there's no helping hand that will enlighten you on the subject. Today, you've learned everything you need to switch your regular shampoo to a more organic and environment-friendly option. Alongside with well-tested products available on Amazon, you've seen an amazing diy shampoo bar recipe that will enlarge the all-natural options for you.
FAQ: Shampoo Bar
Do shampoo bars ruin your hair?
The reaction that shampoo bar produces yields a moderately alkali product, such as soap with a pH of 8–9. Because hair has a pH range of 4 to 5 and does not have the acid mantle that skin has, the pH difference causes the cuticle to stick up, which results in harsh, lifeless hair and can cause damage over time.
How long does it take for hair to adjust to shampoo bar?
Your scalp will rebalance its oil production if you start washing your hair without strong chemicals. Many experts estimate that the changeover period will span 3-4 weeks. It will take time for your scalp to adjust its oil production.