Are you ready for sexy short blonde hair? We've all heard the saying "Blondes have more fun!" But is this really true? Do you feel brave enough to find out?
Blonde hair is timeless and classy, check out our favorite looks for shorter blonde hair! Short hair is sassy and fun, not just practical for those humid summer months!
You can totally rock one of these hairstyles that work great for blonde <ahref="https://lovehairstyles.com/trendy-hair-colors-winter/">hair color!
Sexy Boy Cut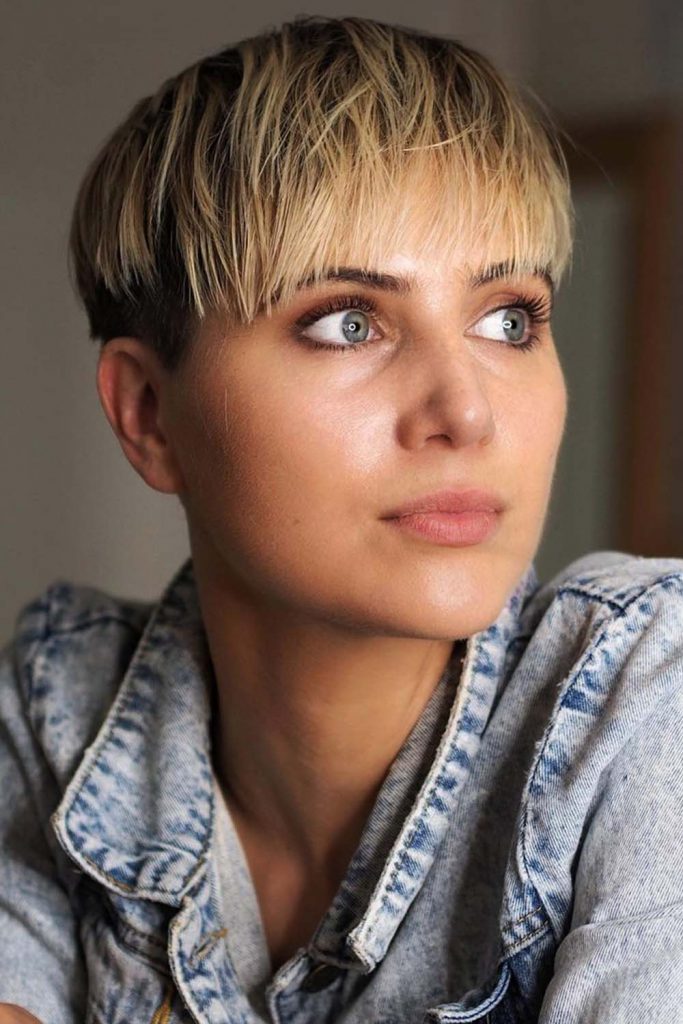 Source: shorthair.losangele via Instagram
The best part about this cute boyish 'do is that its low maintenance. This sexy silvery blonde with lavender streaks is quite stunning. But if you want to take it up a notch, make some simple finger coils!
Long Ice Blonde Pixie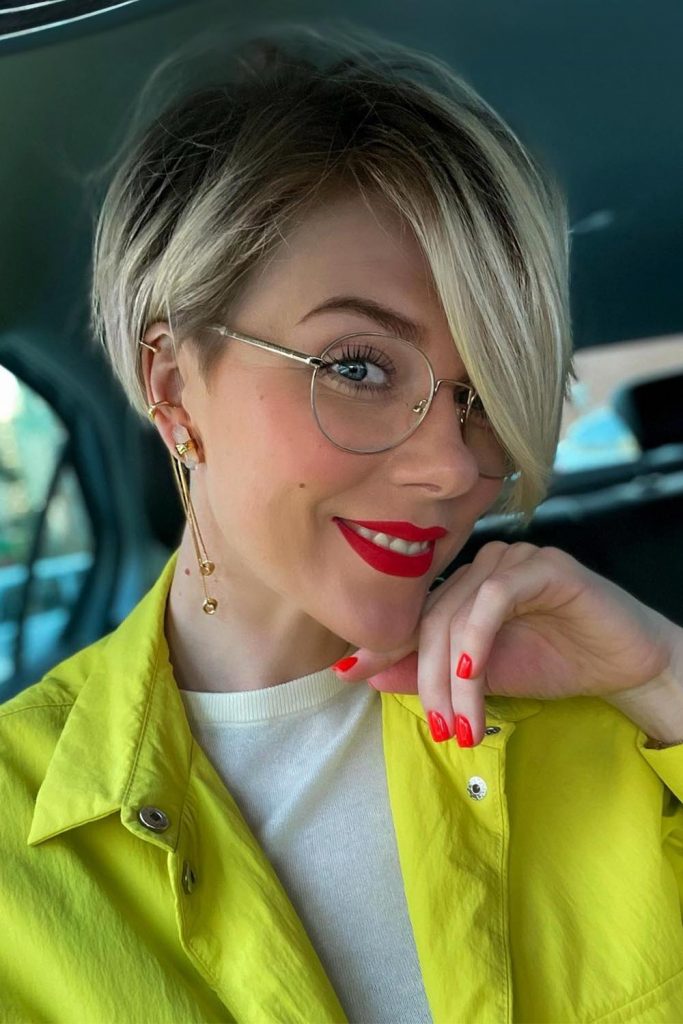 Source: prozhanna via Instagram
This perfectly shaped pixie is a role model for everyone who wants to rock pixies for one simple reason: the way its icy shade emphasizes its well-leveled body is just to die for. To get the most of this harmonic duo, ask your hairstylist for layers throughout the top to spice it up with lively movement.
Short and Spiky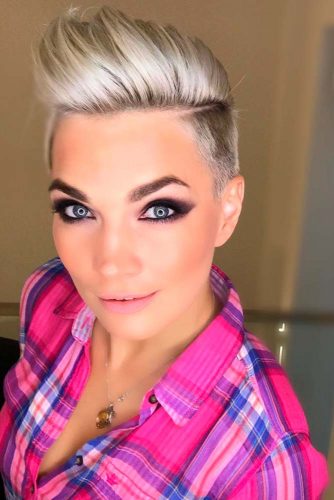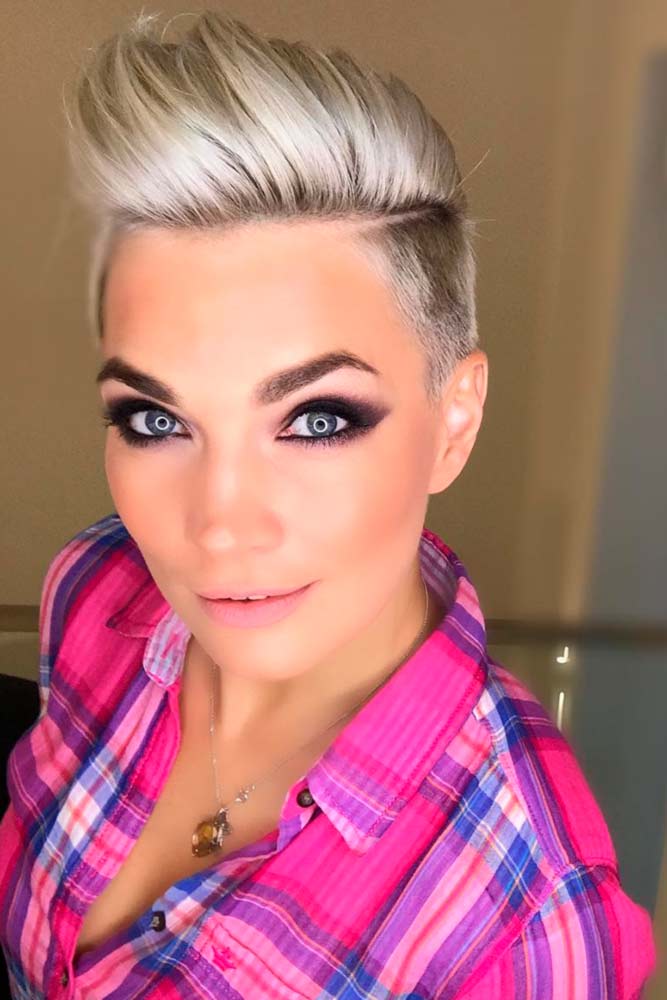 Source: karapylka via Instagram
This edgy cut will be sure to catch everyone's eye. With its tapered back and sides and spiked crown, it makes a bold statement. With light blonde highlights on slightly darker roots, you will look like a punk rock princess!
Blonde Fro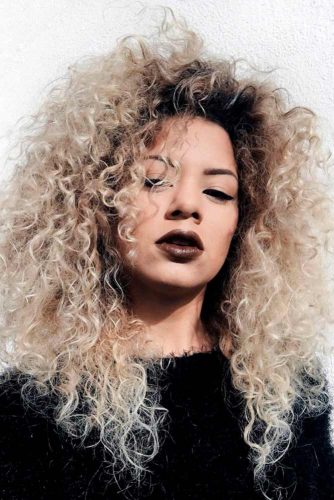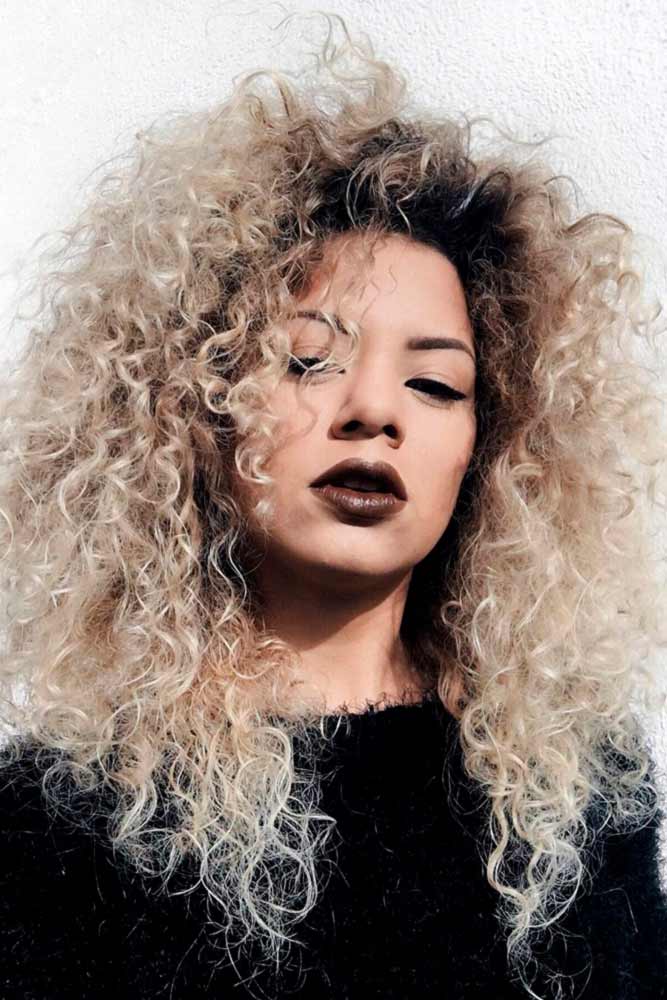 Source: nattymorais via Instagram
This blonde fro with its light blonde hue is playful and fun with its fluffy, light texture.
Blonde Bob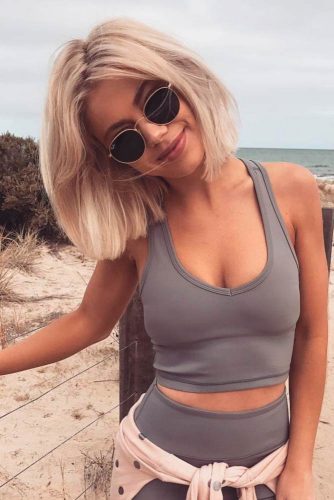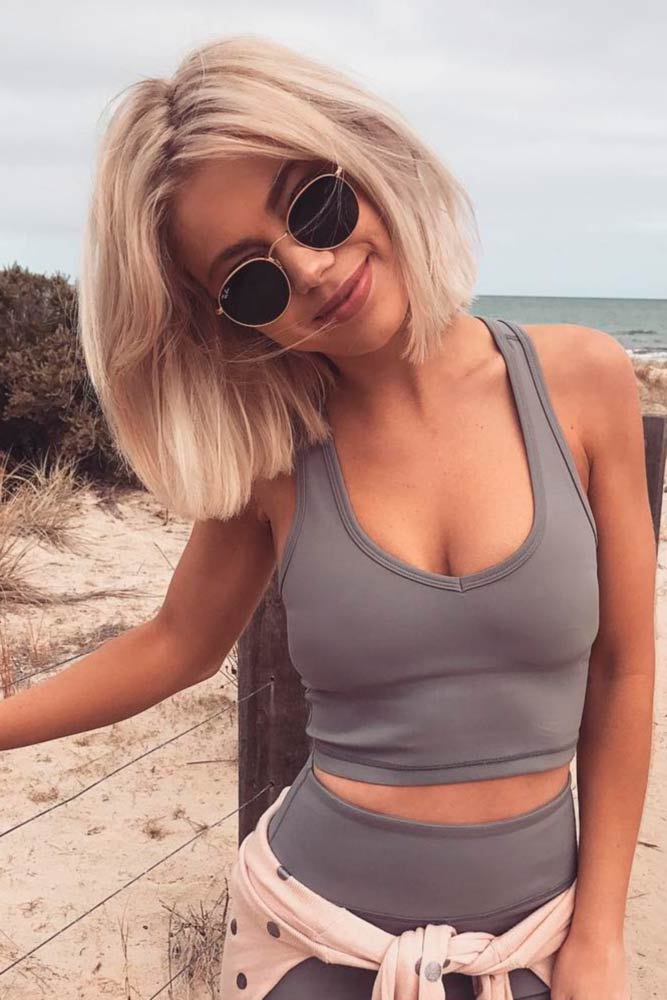 Source: laurajadestone via Instagram
This sleek cut is elegant and stylish. With a fun mix of platinum and golden blonde, it is perfect for those who want a more sophisticated style.
Spiraled Curls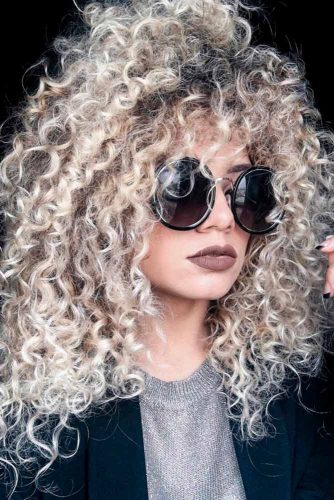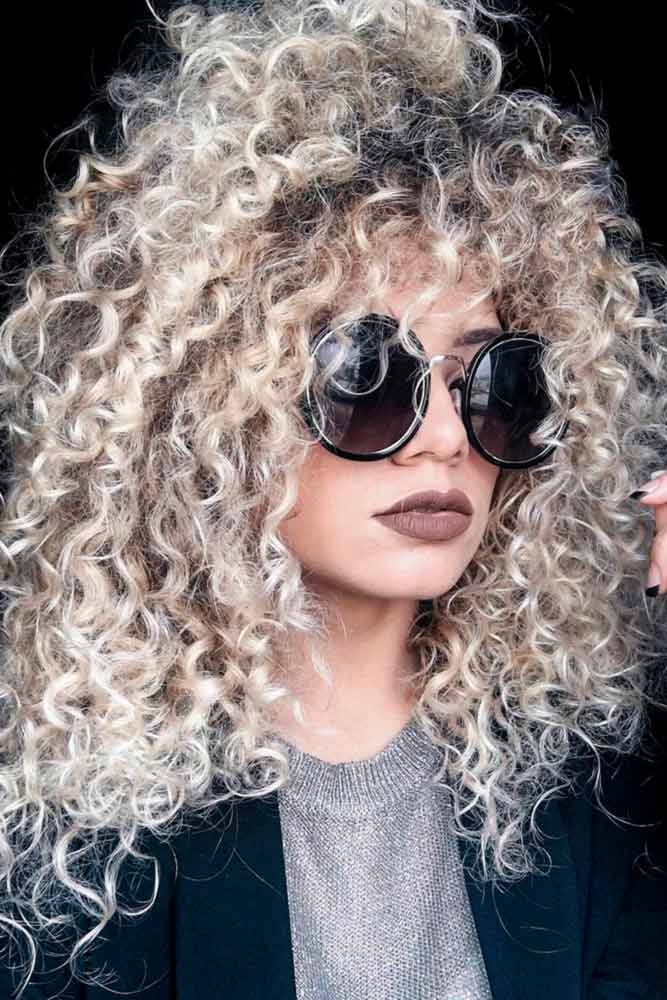 Source: nattymorais via Instagram
These sexy spirals are sassy yet simple to pull off. Simply set your hair in half inch rollers and dry with heat.
Short Sexy Curls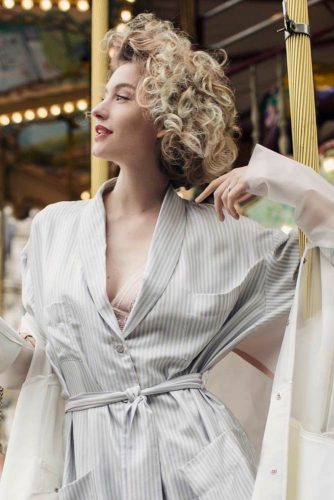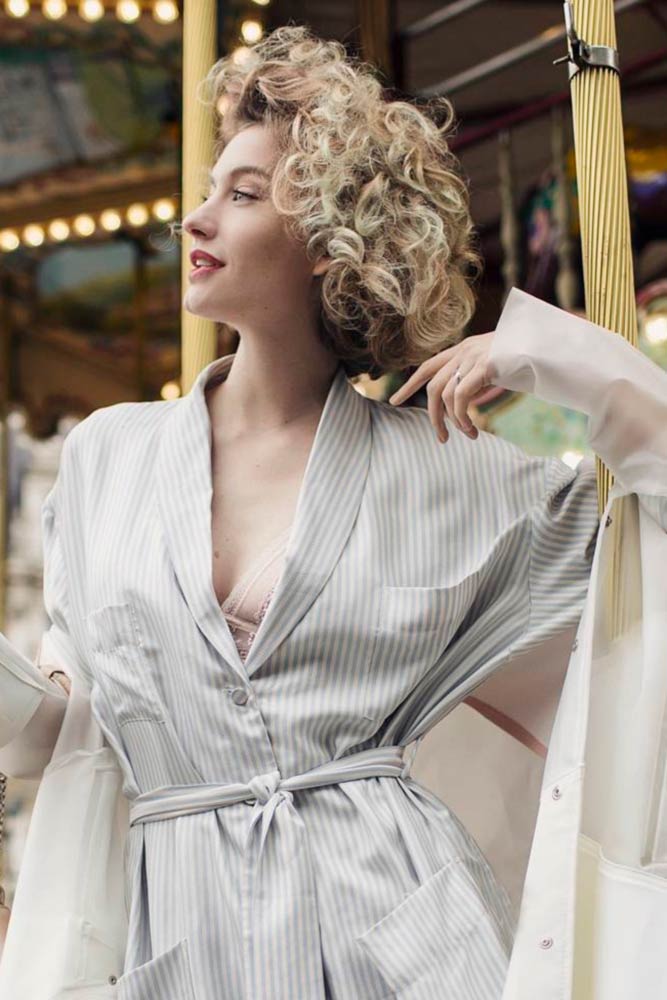 Source: zanitazanita via Instagram
This neck length cut with layered bangs and soft curls adds texture and volume. The darker undertones give it a fun and edgy vibe.
Blonde Bowl Cut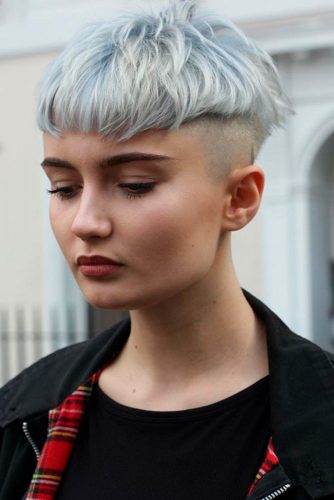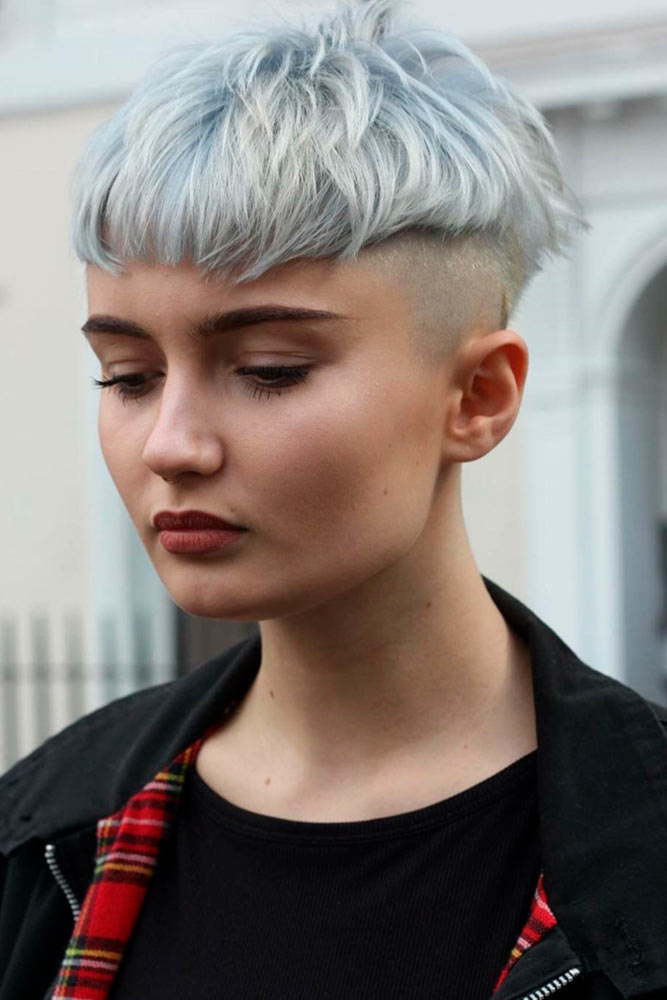 Source: dexterdapper via Instagram
This chic bowl cut with blunt bangs is perfect for those with heart shaped, oval, or round faces. It will enhance your natural features.
Blonde and Bumpy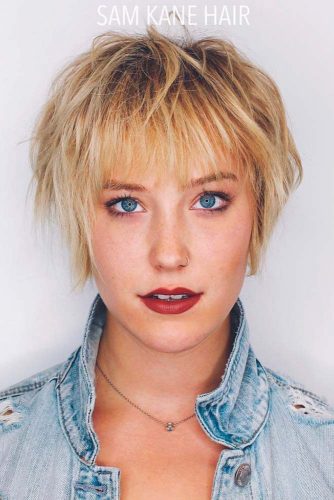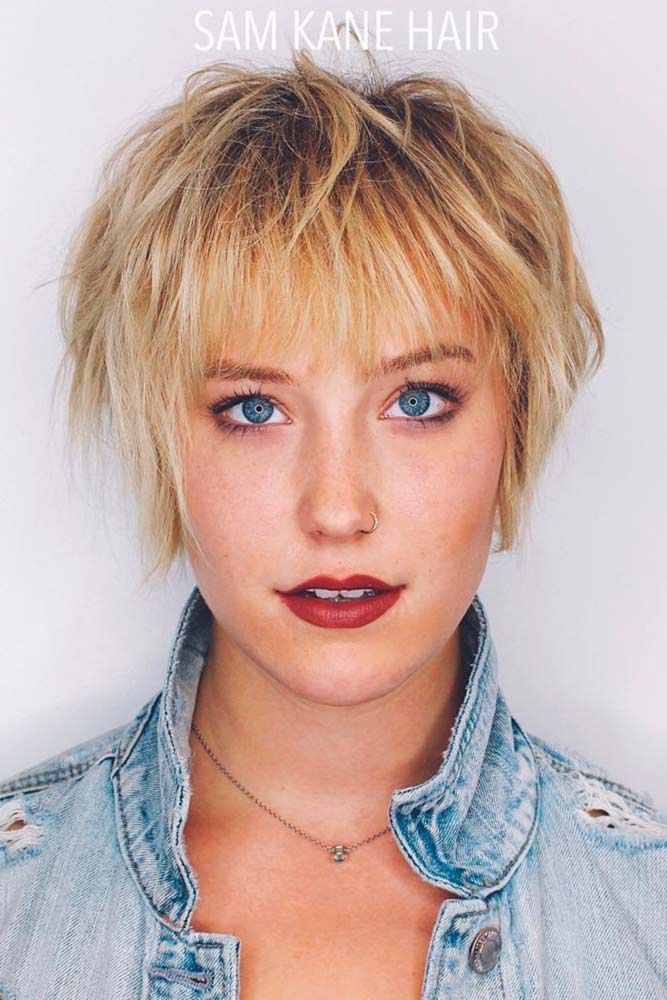 Source: samkanehair via Instagram
This cheeky look is achieved with a simple blow-out with a high quality volumizing product. The bright blonde tones will add a ton of depth to your shoulder-length hair.
Sexy Boy Cut
Source: saraontheinternet via Instagram
The best part about this cute boyish 'do is that its low maintenance. This sexy silvery blonde with lavender streaks is quite stunning. But if you want to take it up a notch, make some simple finger coils!
Mega Volume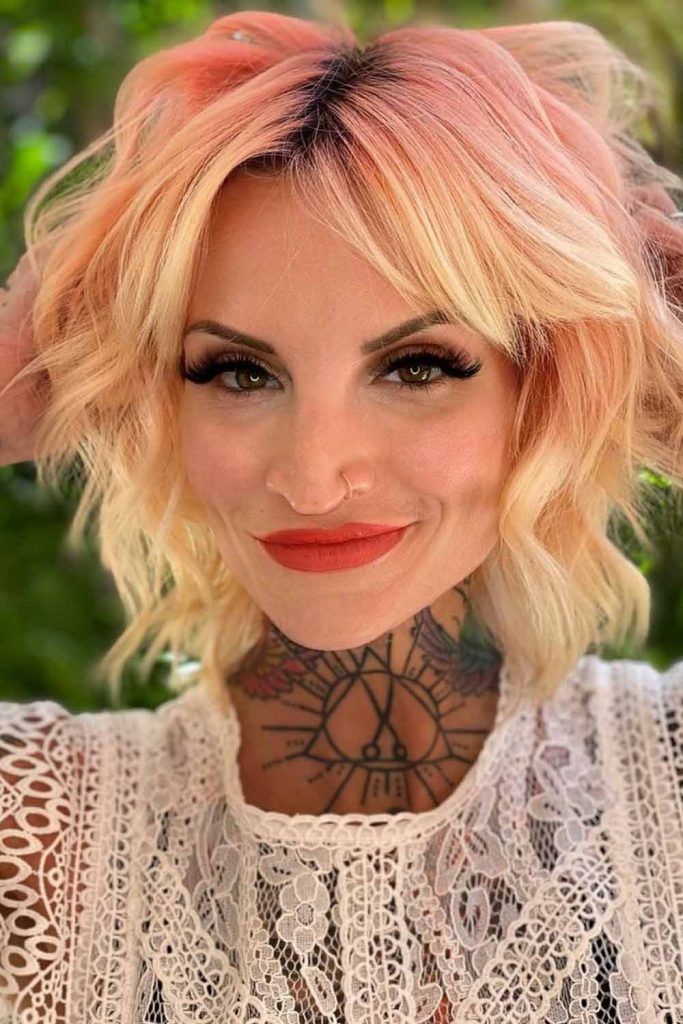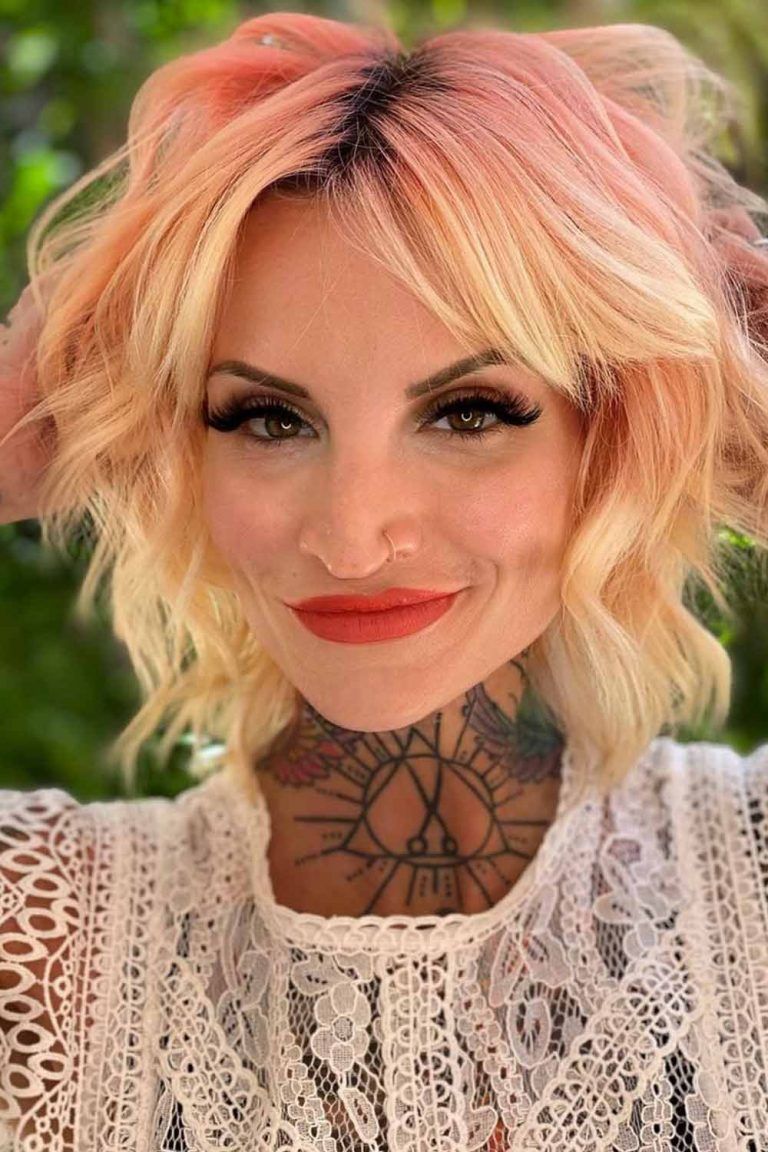 Source: theplatinumgiraffe via Instagram
Are you ready to pump up the volume? This simple shoulder-length cut is super sexy with its revved up volume! To style, tease the roots with a wide toothed comb and spray with a holding spray.
Layered Pixie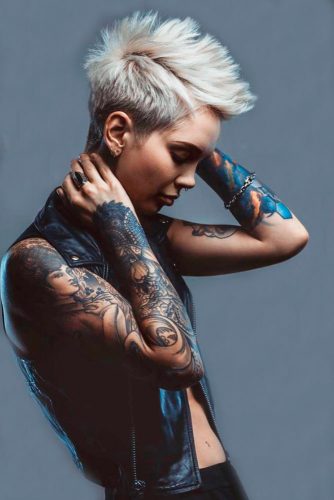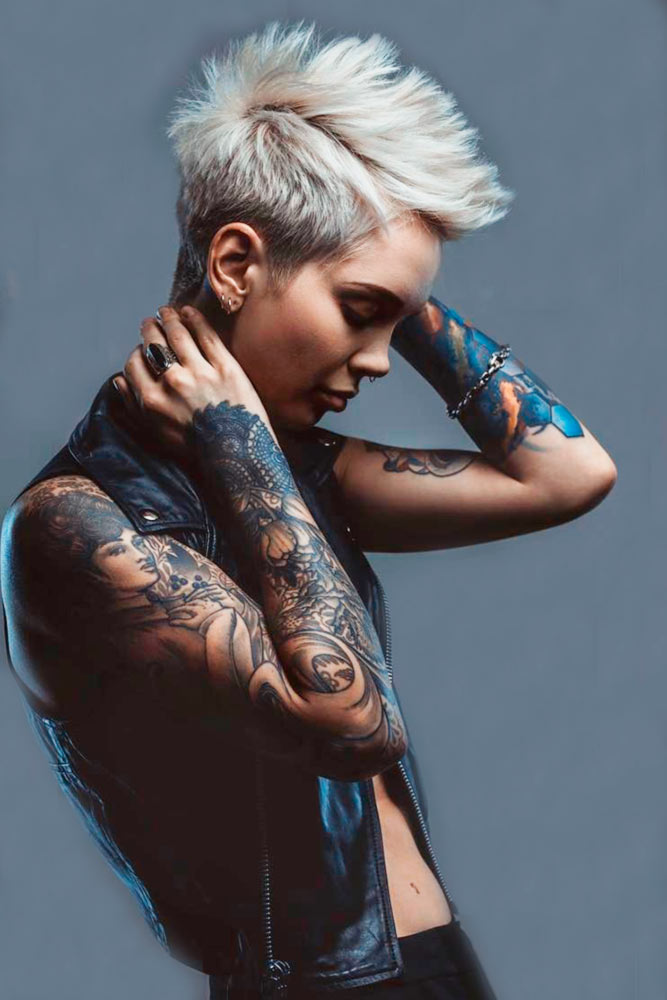 Source: saraontheinternet via Instagram
Ready to take the pixie to a new level? This blonde layered pixie will add a ton of volume and is perfect for those with heart-shaped or longer faces. Add a few bursts of color to give it a youthful vibe.
Glamorous Curls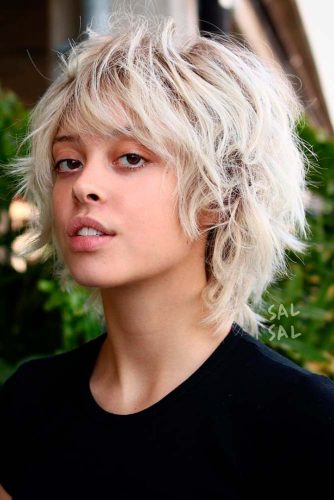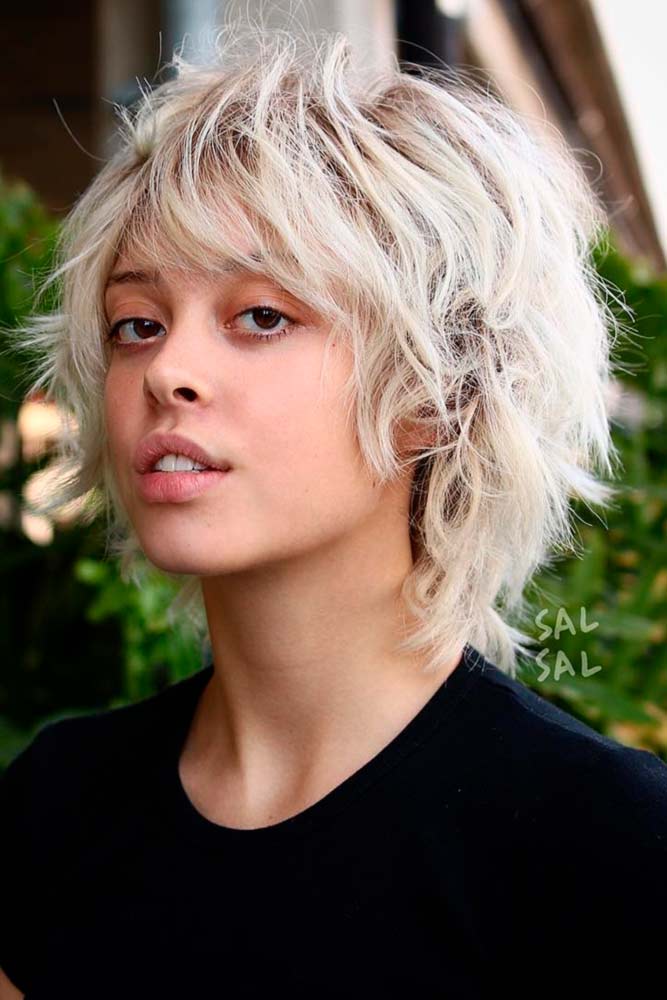 Source: salsalhair via Instagram
With its slicked back sides and big loose curls, this spiffy style is classic and timeless. Add some blonde balayage tones to give it a modern edge.
Dark Roots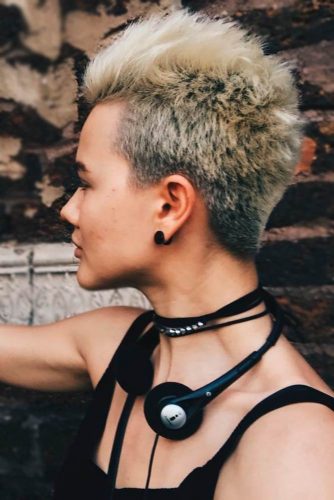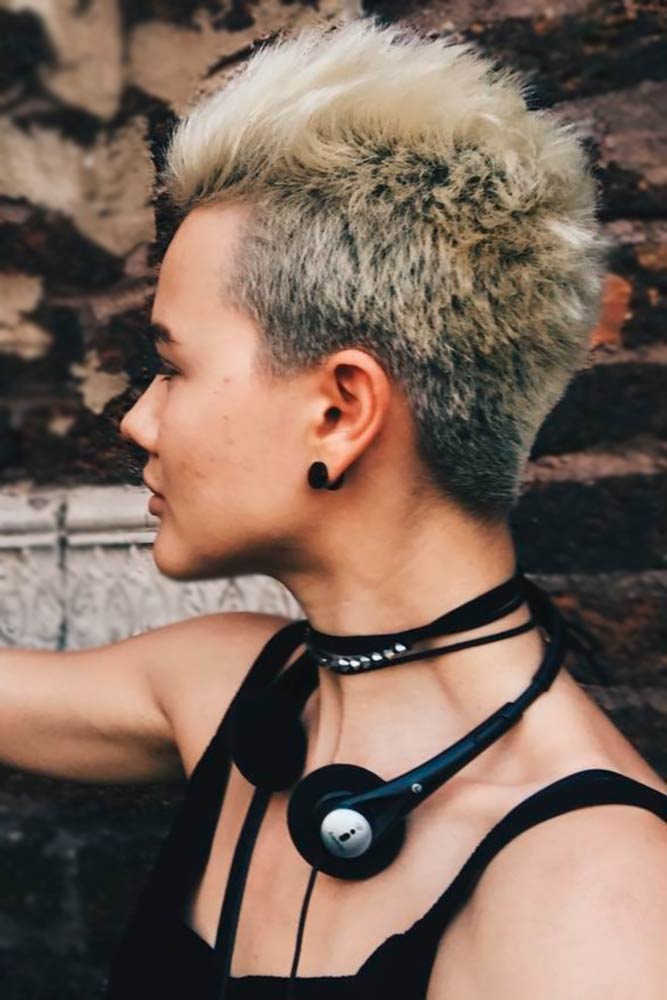 Source: missrubtsova via Instagram
This adorable short pixie takes on a slightly dark look and feel with dark roots.
Short Cut with Fishtail Braid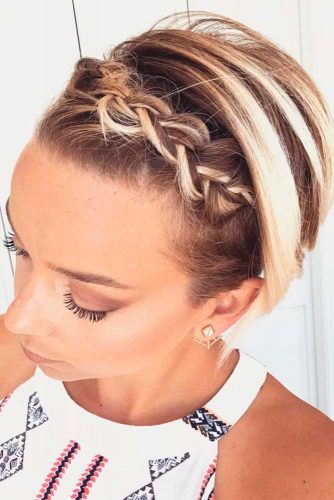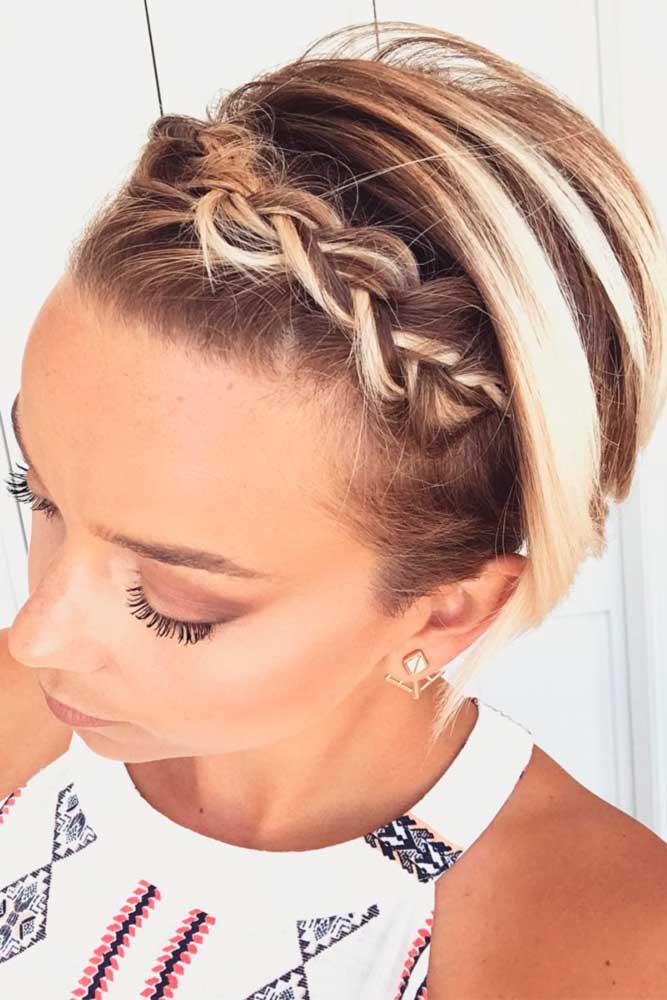 Source: sarah_louwho via Instagram
This short look with its delicate fishtail braid is boho chic and totally retro.
Side Swept Golden Blonde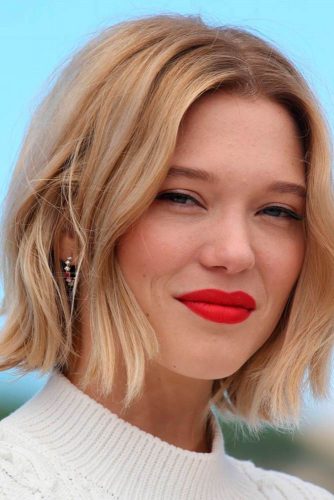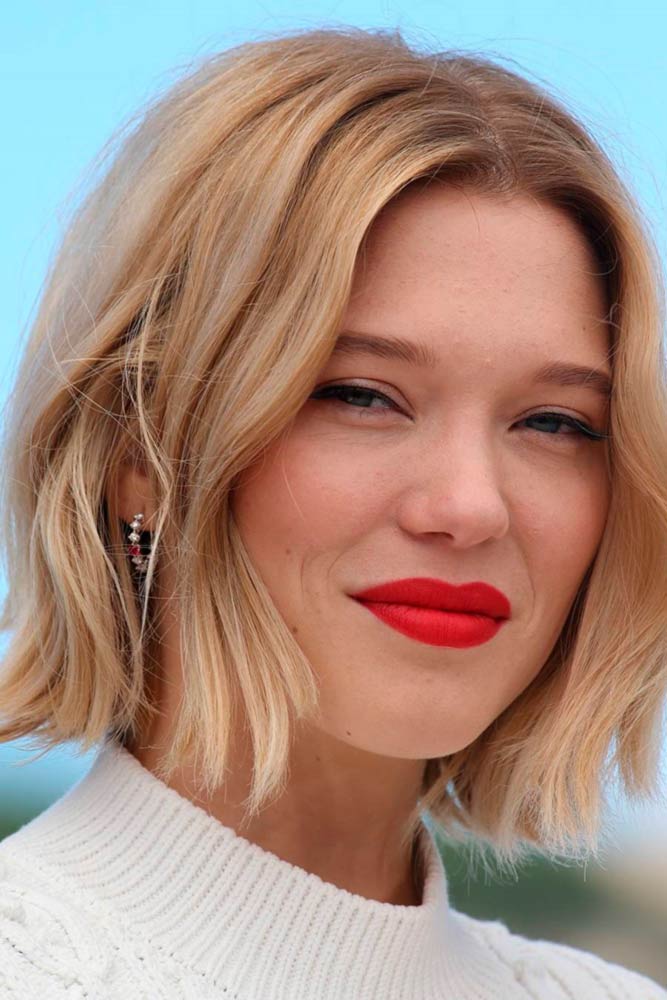 Source: leaseydouxkorea via Instagram
For those with a darker complexion, this golden blonde side swept style adds a ton of texture to a funky short style.
Curly Platinum Blonde Mohawk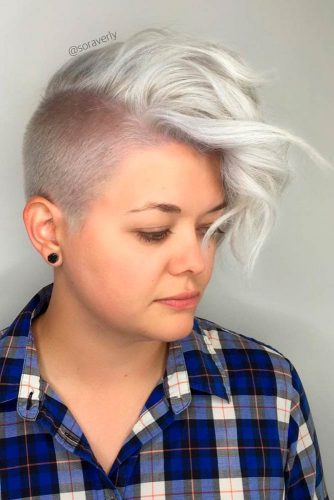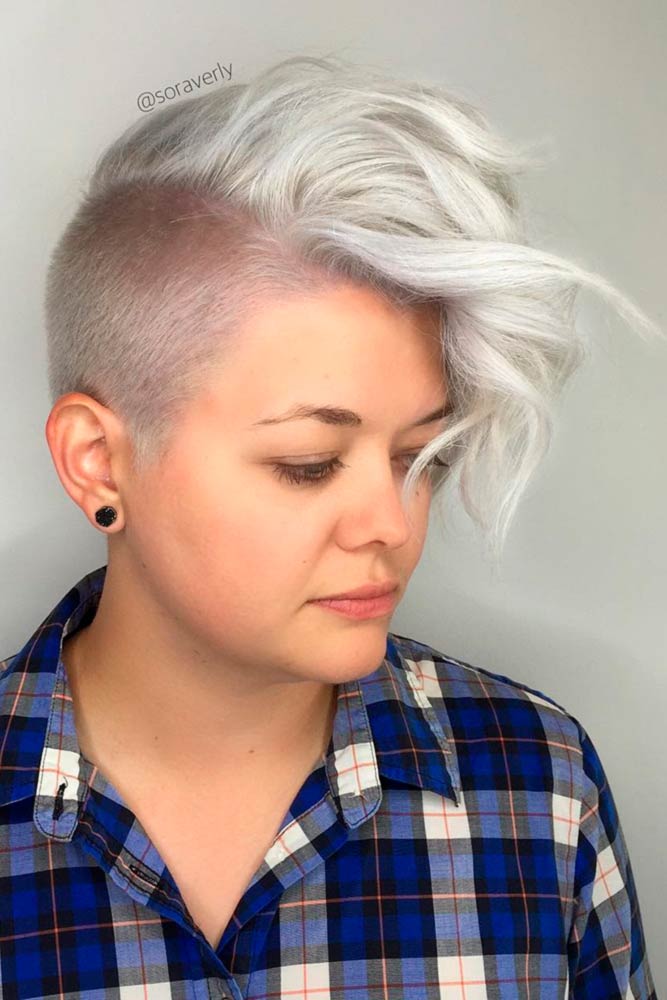 Source: soraverly via Instagram
This taped Mohawk with loose curls is totally hip. The platinum blonde hue really makes this style stand out! If you want to really rock this Mohawk, throw in some bursts of soft and/or neon pink to bow to your inner rock star.
Blonde to Brown Ombre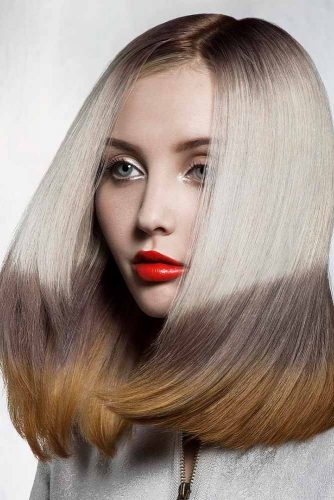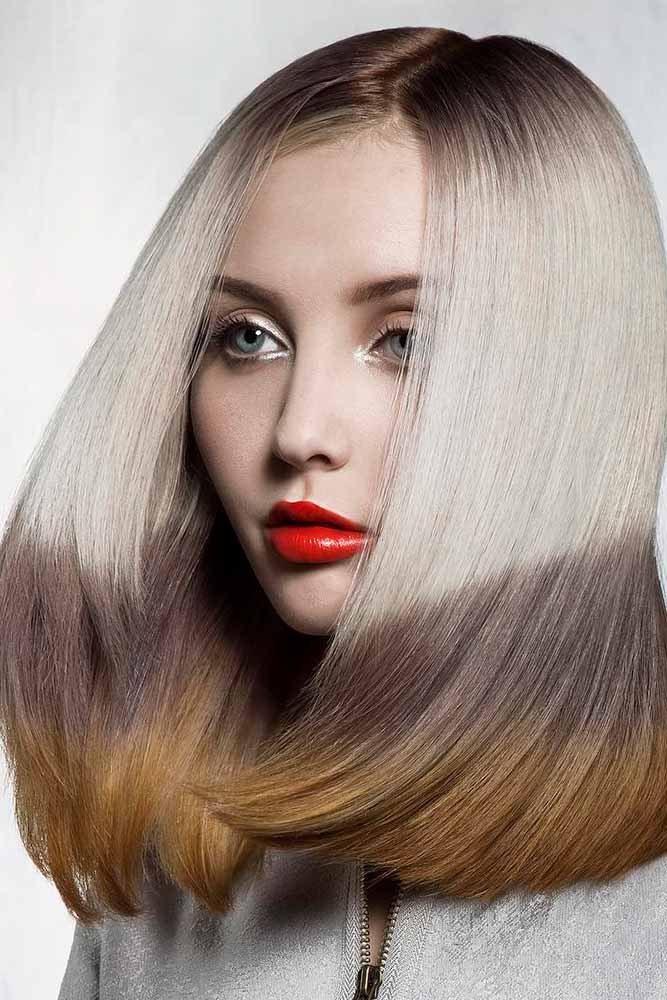 Source: ericakeelen_hair_love via Instagram
This blonde to brown ombre requires hair straightening to be able to show off those distinctive color transitions.
Voluminos Bob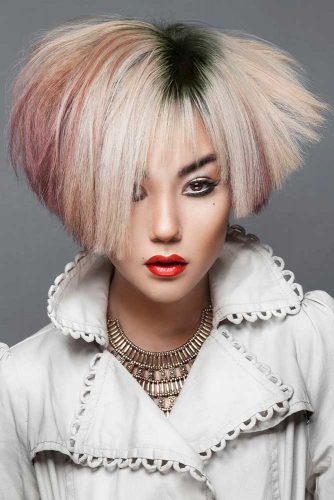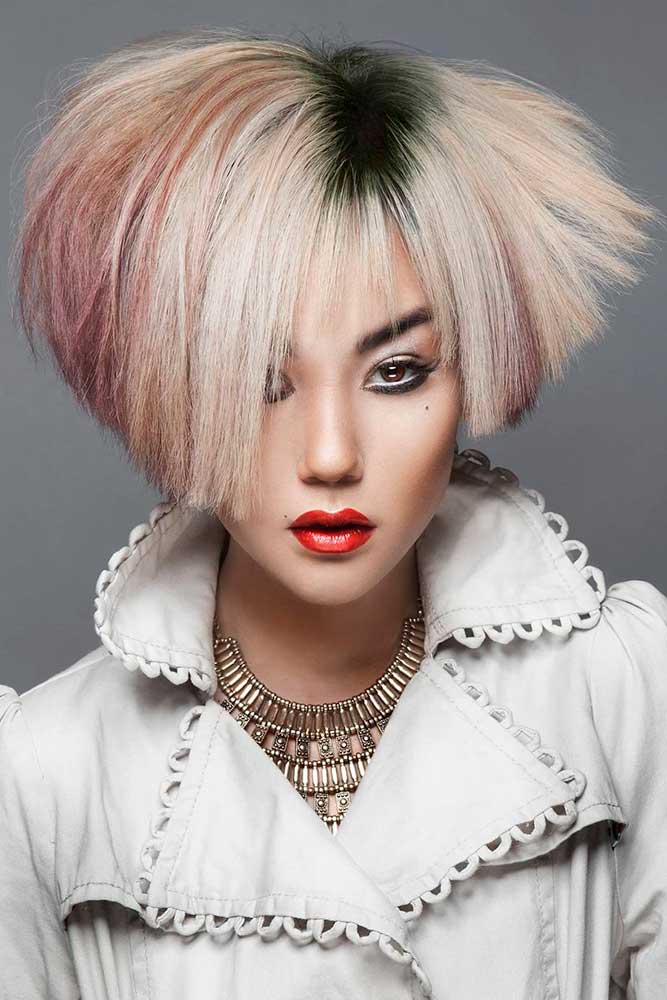 Source: daryna_barykina via Instagram
It is surprising to see such a voluminous bob, but it does look extremely carefree and wild, right?
Short Bob with Bangs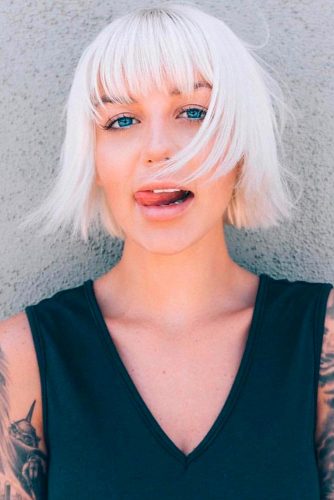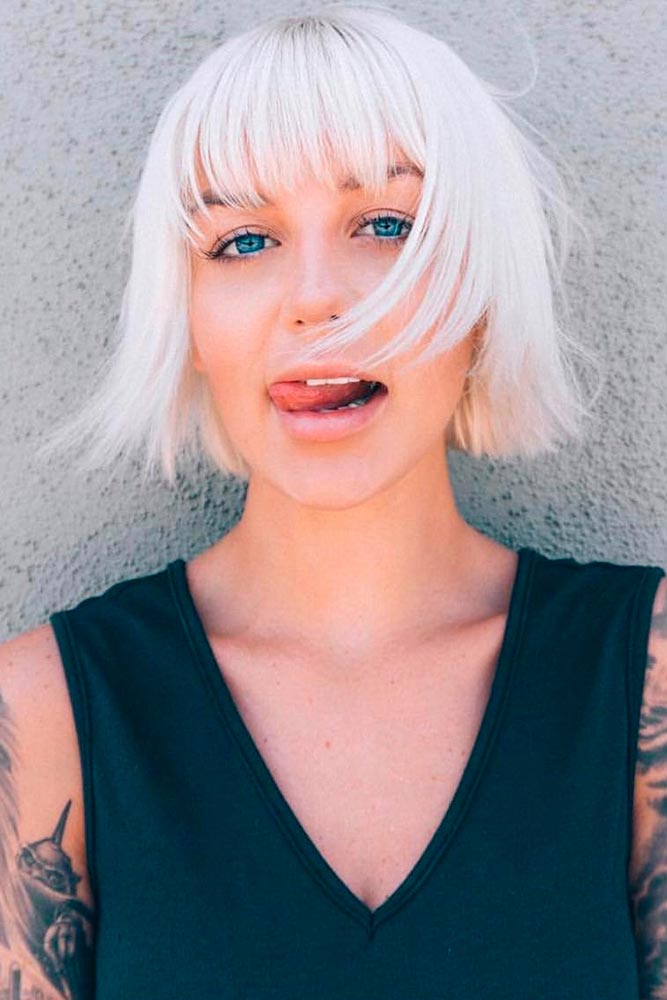 Source: jesstheebesttcolor via Instagram
If you are ready to get your locks chopped off, why not opt for a shorter bob haircut? It looks stylish with a short bang.
Natural Blonde Ombre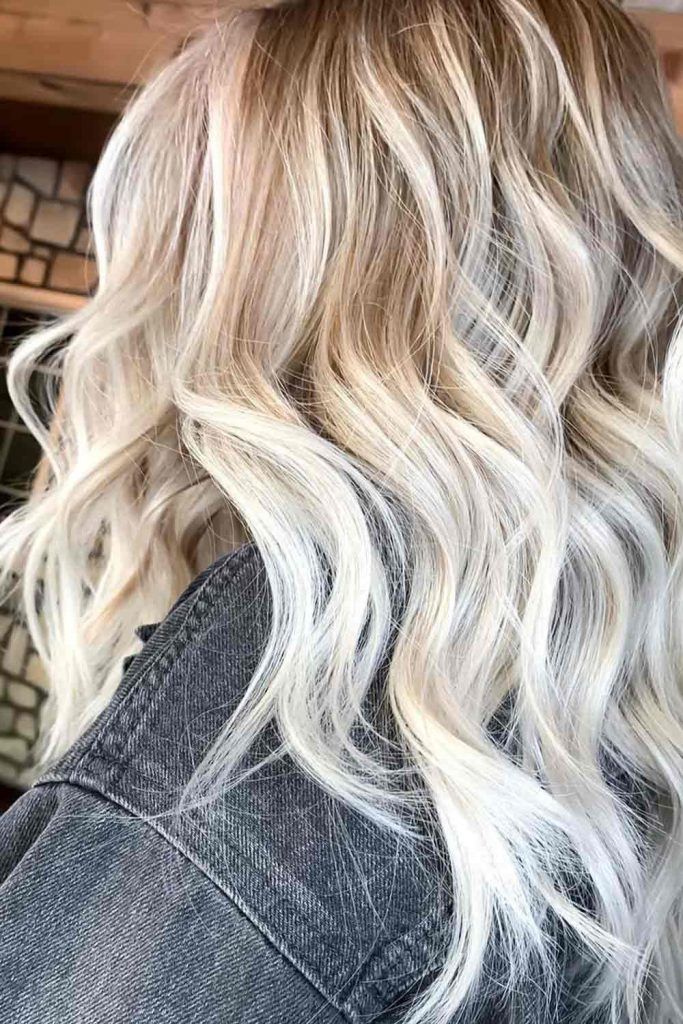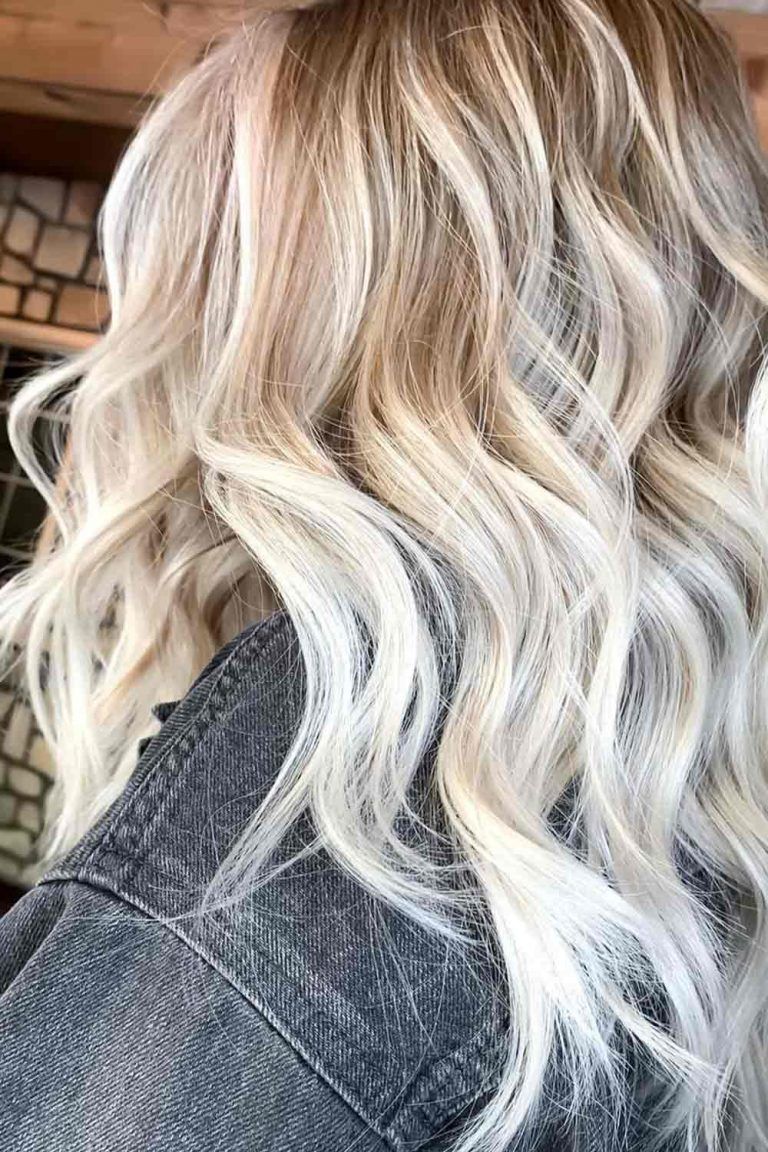 Source: ashley.m.stylist via Instagram
This ombre appears quite natural. And natural, as we all know, is always in trend.
Powder Blonde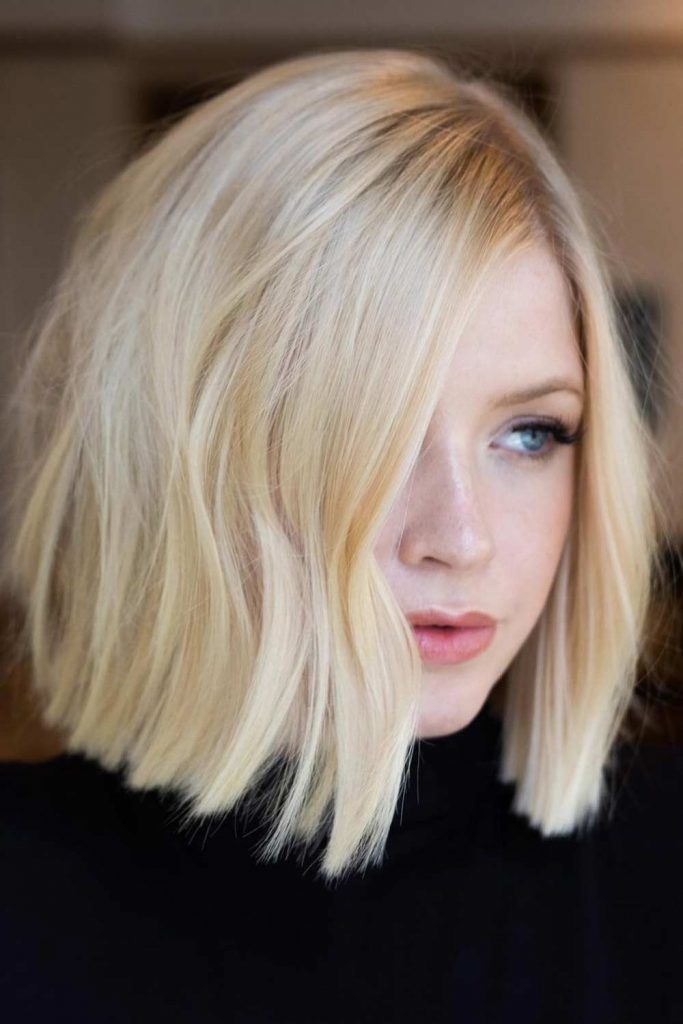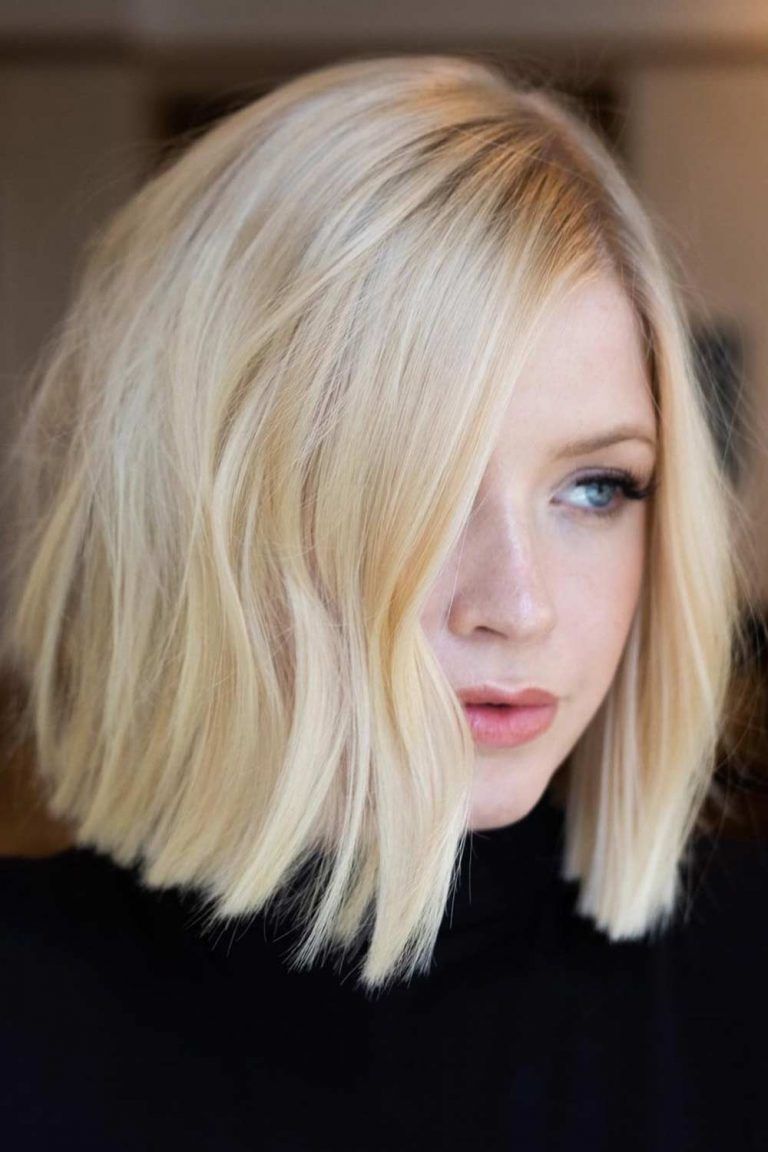 Source: chrisjones_hair via Instagram
Pick this powder blonde shade, and you will definitely turn heads wherever you go. Men will go crazy!
Blonde with Colorful Highlights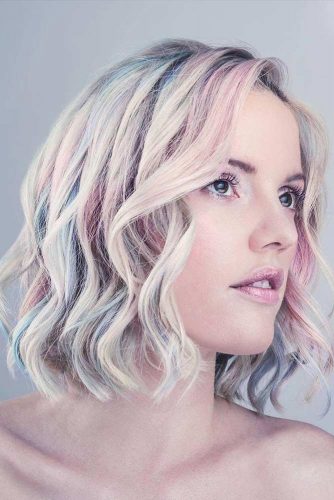 Source: redken via Instagram
Sometimes we babes wish to go a bit wild, especially when we are upset about something. Add colorful highlights to your blonde locks, and the melancholy will disappear.
Voluminous Straight Blonde Bob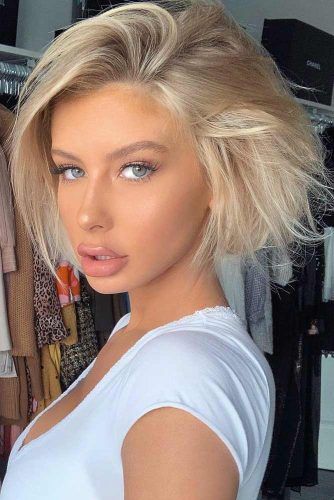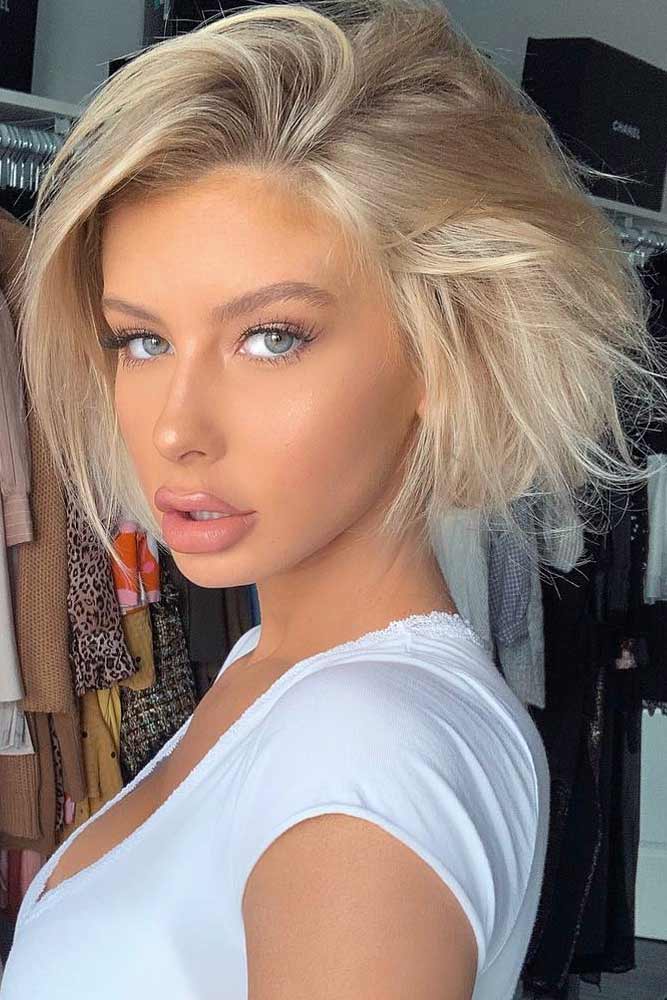 Source: adrianna.christina via Instagram
There's nothing like a strikingly voluminous blonde mane with perfectly straight texture. Before you think that volumetric hairstyles for straight hair types are myths, look at this pic again: with a bob that keeps your hair at a balanced length, you will always have a full silhouette. To add some drama, finish the look with a side part.
Wavy Layered Bob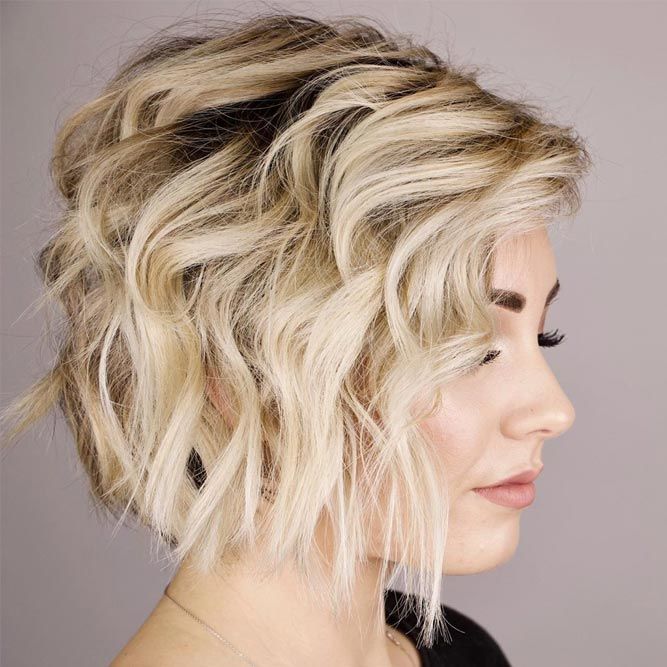 Credit photo: instagram.com/chloenbrown
Source: adrianna.christina via Instagram
There's no need to spend on hair embellishments when you can simply go for layers! Not only do they breathe tons of lively movement and volume into locks but they also offer a vast canvas for styling experiments. Just get your hair layered and wave it to see the difference.
Short Layered Pixie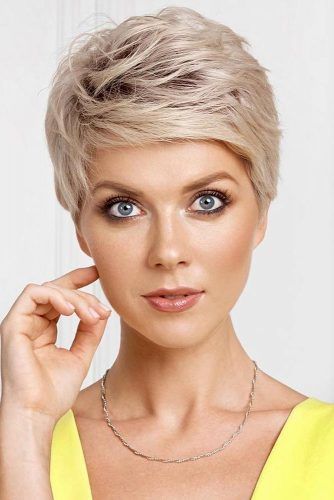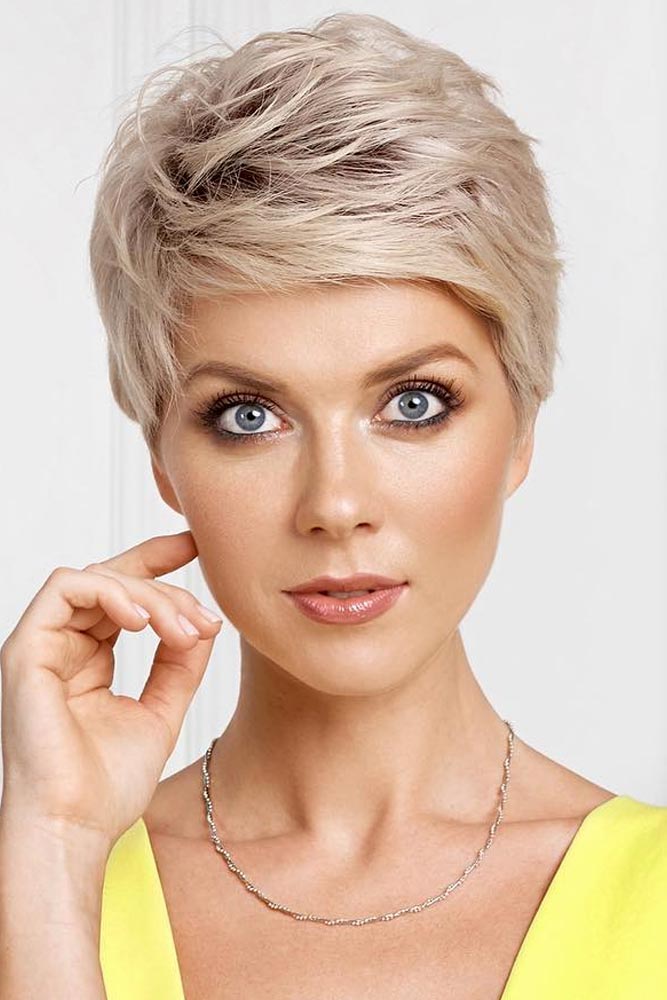 Source: prozhanna via Instagram
Meet another hairstyle that will make you regret not getting your hair layered! Instead of a flat, non-defined haircut, you can flaunt with an attention-grabbing mane full of life and dynamics. Besides, you can always enhance this effect with some texturizing products: just apply some firm gel and tousle up your top to make every single layer more defined.
Think you're brave enough for one of these short blonde hair styles? We think you are! Go ahead and work that blonde bombshell!
FAQ: Short Blonde Hair
Does short hair look better blonde?
Shorter blonde hair provides healthier ends, a more dazzling tone, and a more polished overall look. This is determined by three factors: your facial shape, your hair texture and the blonde tone you've chosen. Glaminati experts say yes to super-short or even shaved haircuts if you're after an icy near-white platinum color.
Does short blonde hair make you look younger?
While a close-cropped cut may appear to be a low-maintenance alternative to lengthier pixies, it can severely accentuate the signs of age. This style can age you instantly because there is almost no hair to conceal fine lines or wrinkles.
Can you highlight really short hair?
The simplest approach to make short hair edgy and fascinating is to color it with highlights. You can apply highlights and lowlights to make your new hairdo look deeper and textured, whether you adore your pixie cut or can hardly wait for your short crop to grow out.
Was this article helpful?