Short haircuts for black women can be so various, and each haircut is uniquely beautiful, so that every black lady can find the haircut that best reveals her true nature.
Some black ladies prefer wearing loose hair while others might find hairdos for short hair particularly attractive; it all depends on the personality and taste.
Mohawk Hairdos for Short Hair
Source: khimandi via Instagram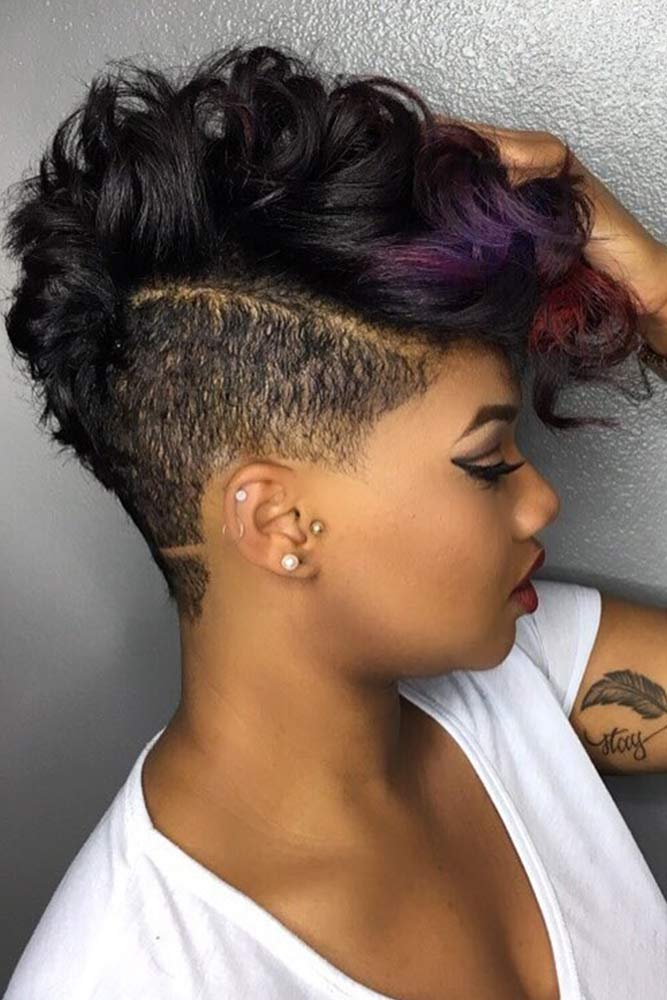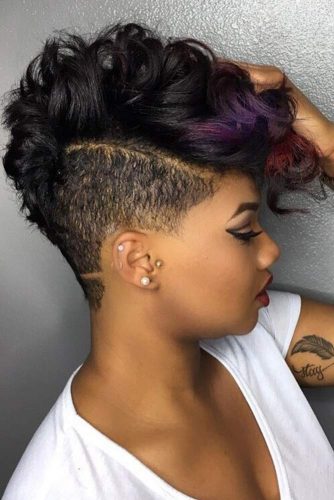 Are you a brave and independent woman who is not afraid to be outloud about her personality? If so, this Mohawk hairdo will reveal your true nature to the world, - and if you are ready to get open, go ahead and get experimental with your hair.
Swept Side Straight Bangs
Source: hairbylatise via Instagram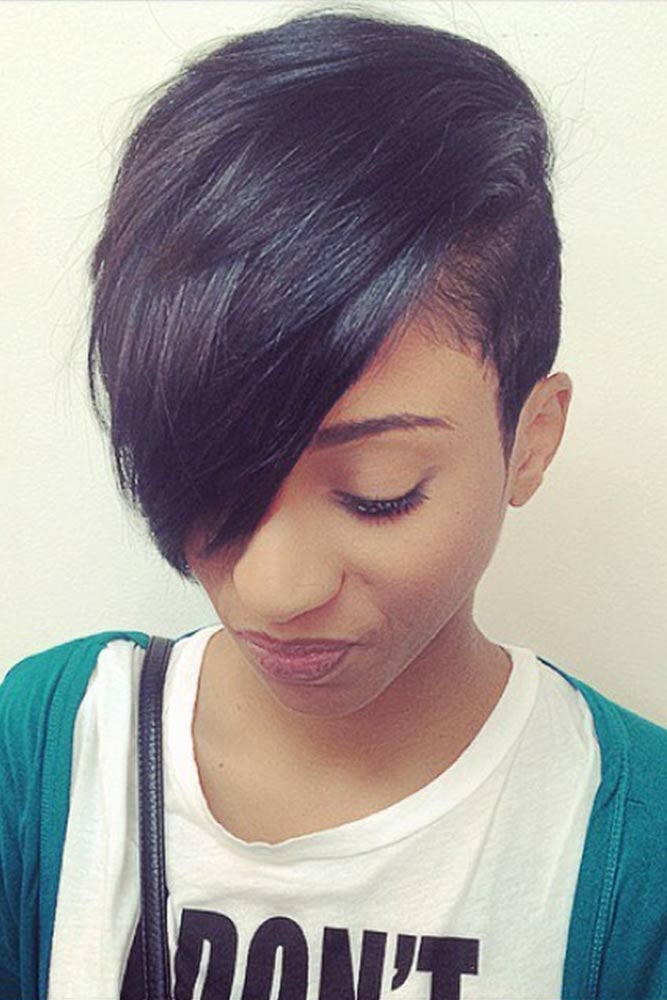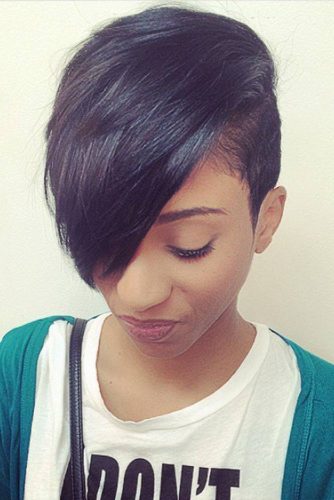 If you love bangs but don't want to wear it straight, then you could have longer bangs and wear it on one side. You could wear either long bangs that would even cover one eye or wear it a bit shorter, just to cover the eyebrow.
Waves and Curls Blonde Hair
Source: khimandi via Instagram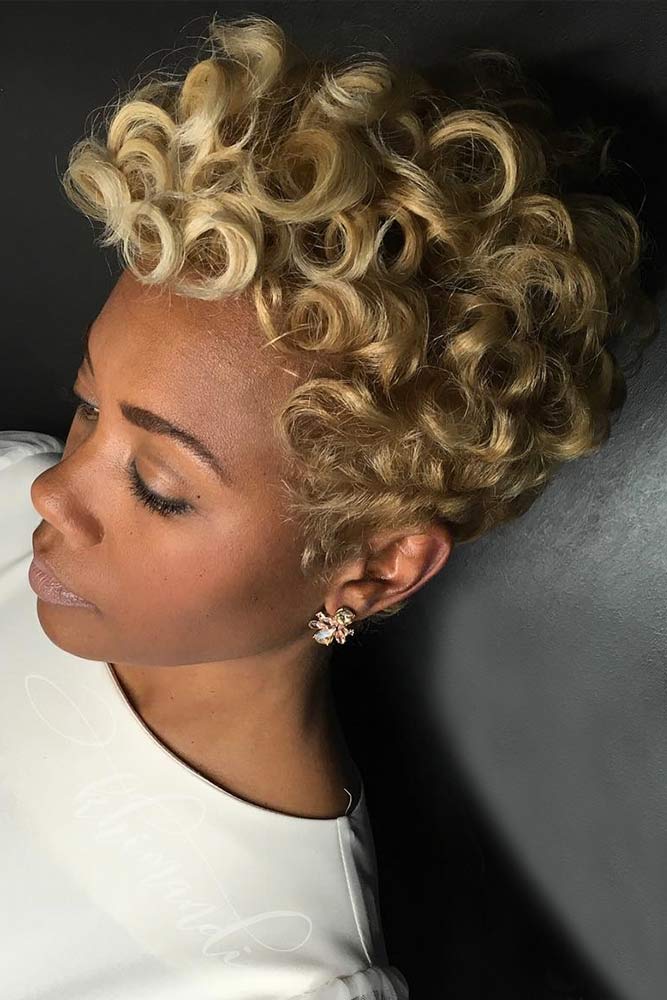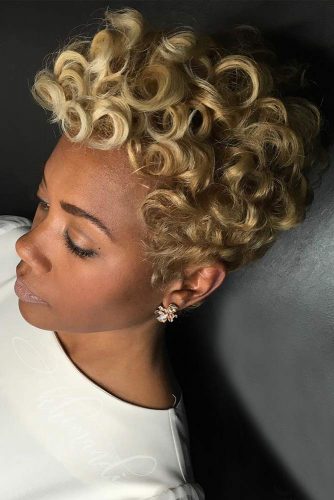 Curly hair always gets special attention. And if you dye it blonde, you are sure to get more attention than ever. Are you ready for taking tons of compliments?
Two-Toned Bob Haircut
Source: hairbylatise via Instagram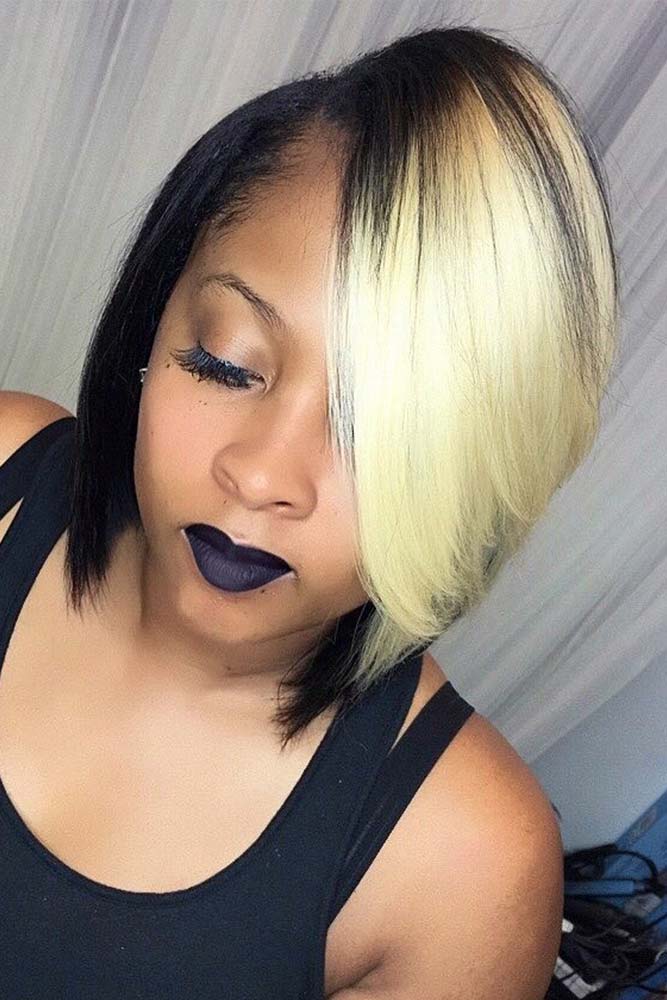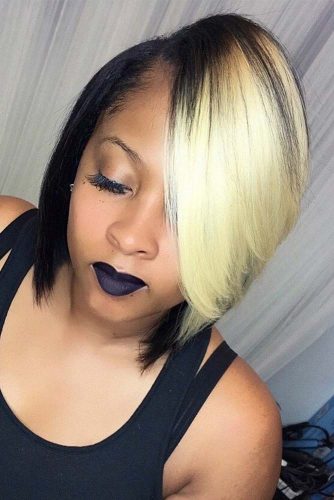 Are you a creative personality and want to show to the world who you are? Dye your bob haircut into two colors, particularly, blonde and black, and here you go – everyone would notice how creative and unique you are!
Pretty Platinum Pixie
Source: mz_dubz via Instagram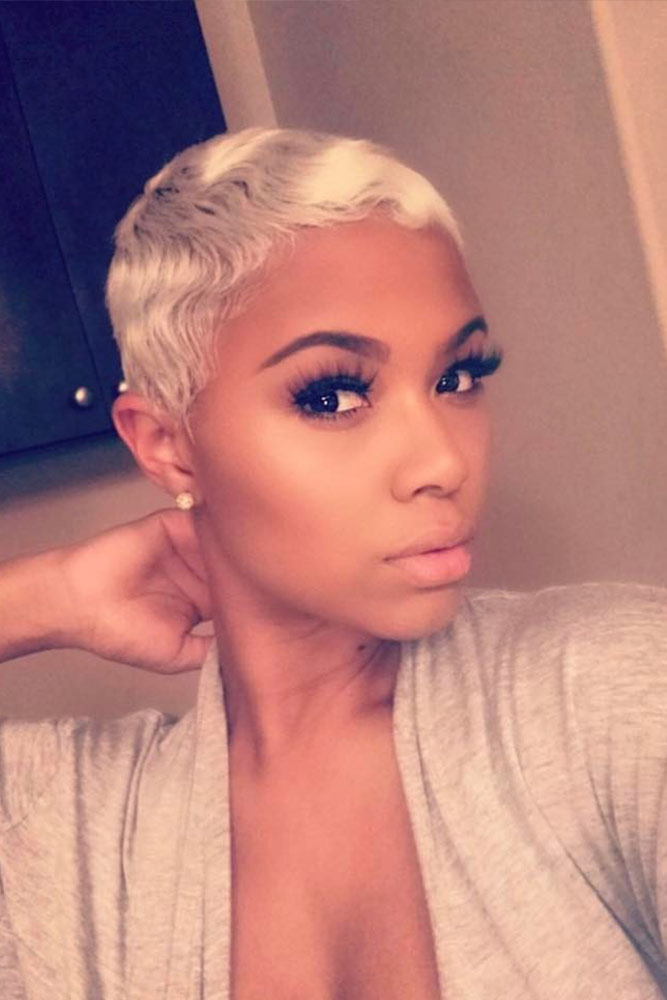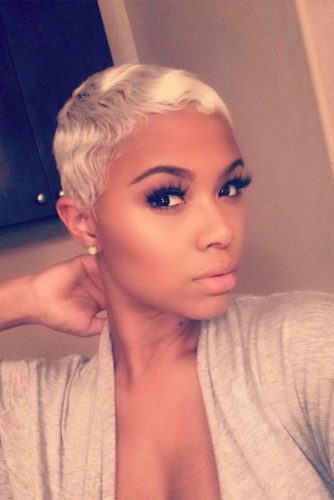 Are you longing to be the star of the evening? With platinum pixie amazing haircut you will surely become the star no matter where you go. Add some makeup, beautiful evening dress, and no one would be able to turn the eyes away from you.
Gorgeous Natural Curls
Source: brileelovely via Instagram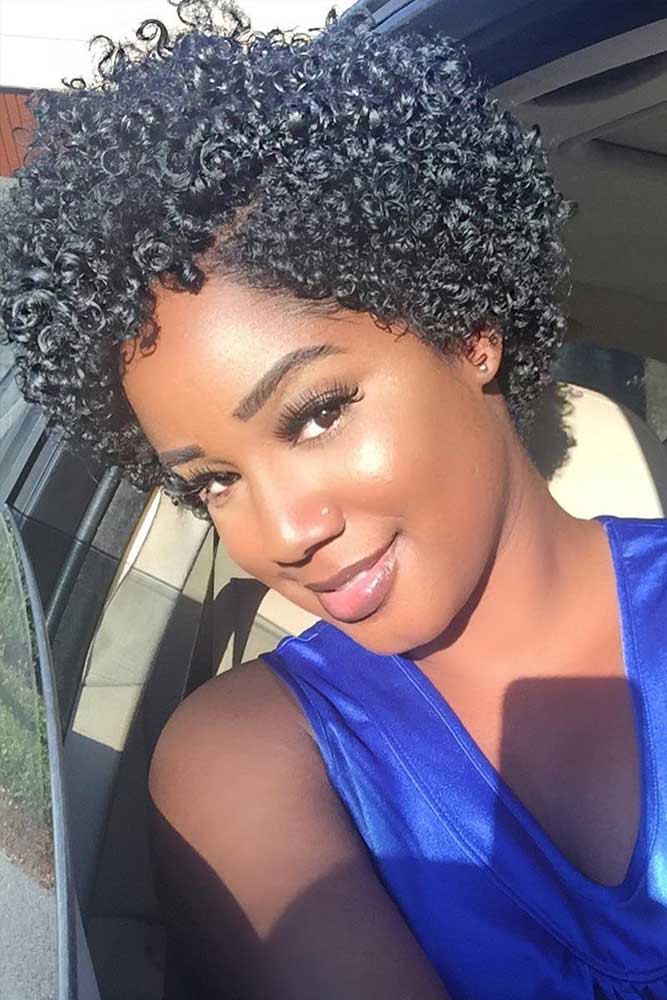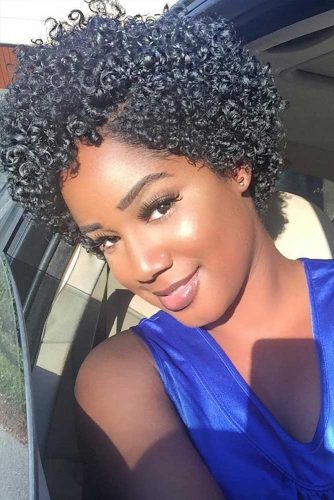 Do you have beautiful small curls? How lucky you are! There's no need to do anything with your hair to look cute and beautiful. Simple short haircut and your natural curls will do the wonders.
Beautiful Wavy Textured Layers
Add some layers to your haircut, and it will look mesmerizing! You could also do some highlights with either golden or red color on some of the hair streaks for a more casual look. Just don't be afraid of some small experiments that will help you achieve the desired effect.
Stunning Layered Bob
Source: elisajohnson via Instagram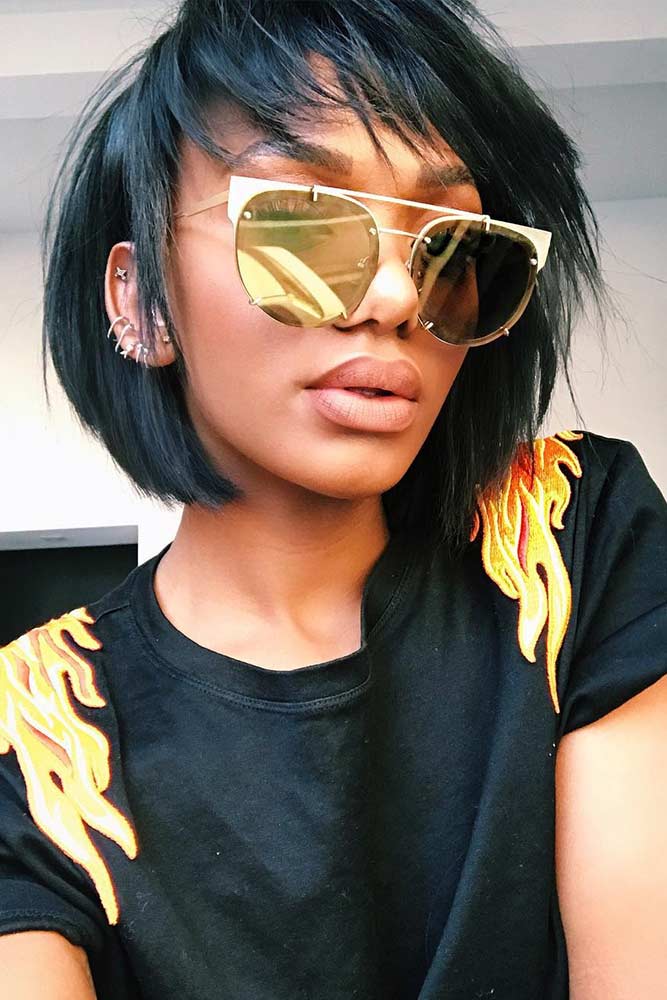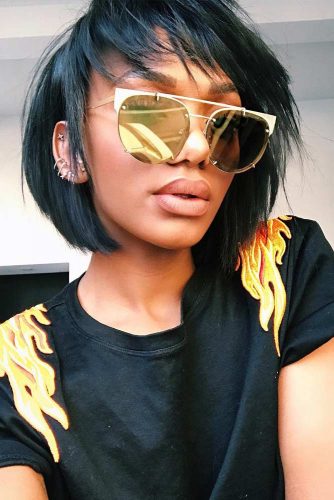 Layered bob looks both classy and fashionable. No matter whether you go to the office or to the party, you'll have a great look. There's no need to dye the hair with this style, as it looks very attractive on its own.
Long Side Bangs Haircut
Source: _hairgod via Instagram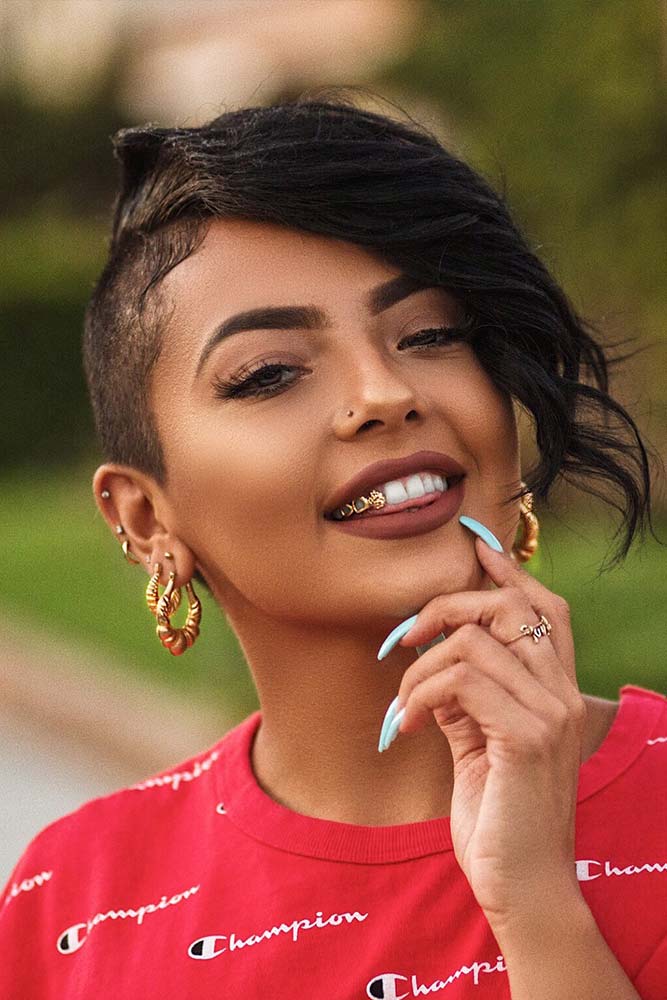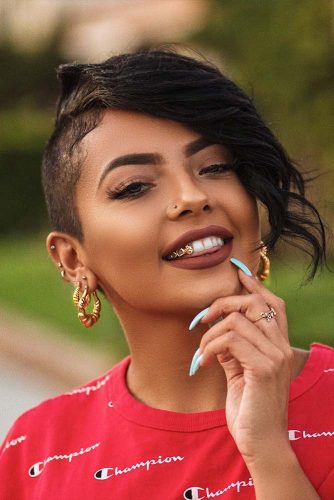 Are you ready for some bold experiments with your haircut? If so, you could shave one part of your head while having side swept long bangs on the other one. This is a unique hairstyle for independent and daring ladies!
Layered Brunette Bob
Source: astoldbybrittanyd via Instagram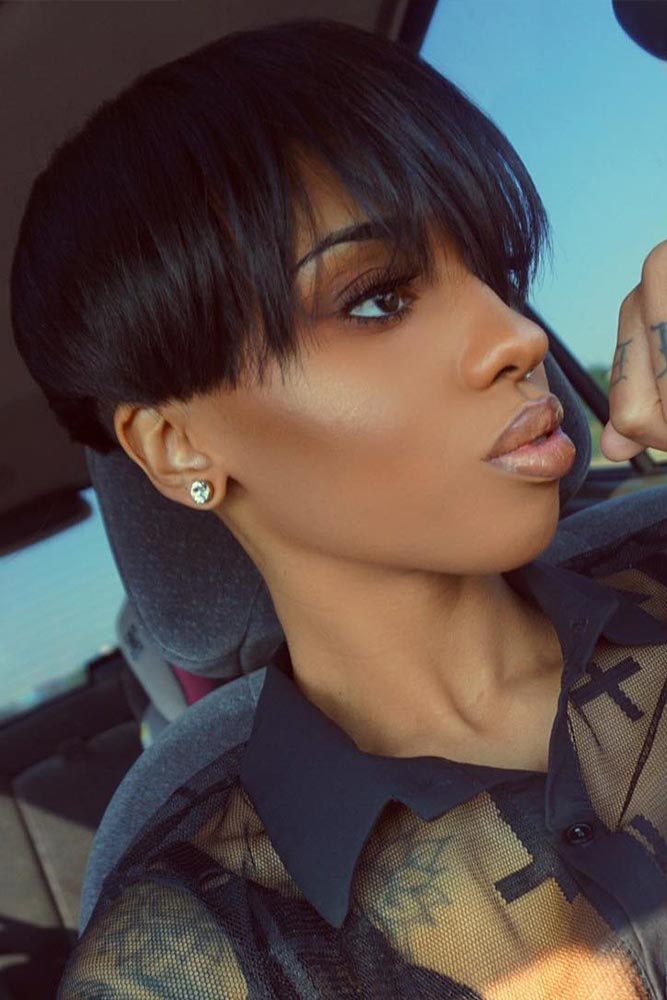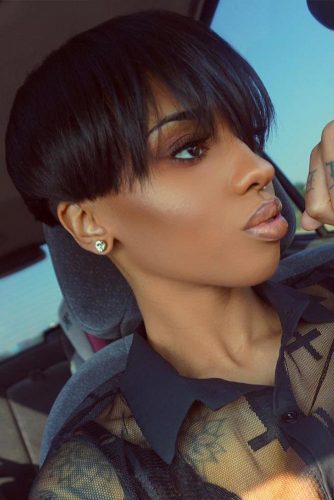 Among all short haircuts for black women, this layered brunette bob has unique casual look that a lot of women are trying to achieve. With some natural makeup added, you'll get that classy lady look.
FAQ: Short Haircuts For Black Women
What hairstyles are good for black girls?
Natural curls, box braids, knotless braids, goddess braids, crochet braids, tribal and lemonade braids, cornrows, twists, pixie crops, dreadlocks, wavy hair are some of the best options for black hairstyles.
How do you make African American hair grow faster?
You should only wash your hair one time per week.
Pre-shampoo treatment should be a part of your daily wash routine.
Apply a moisturizing balm after each wash.
Detangle your hair carefully and lightly.
2-3 times a week, apply essential oils to your hair.
Cut your hair on a regular basis.
Opt for protective hairstyles.