Fairytale-princess long locks aren't for everyone. Sometimes, you want to express your bold and daring attitude, let alone spill confidence through your haircut. Considering the mentioned points, we'd like to draw your attention to trending black women short haircuts. Aside from the fact that they are many, they are fueled with different energy and connotation. Based on your current needs and individual preferences, you can easily pick the look that suits your mood and personality.
*We may earn money from affiliate links on this page. Please check out our disclosure policy for more details.
Classic Short & Elegant Layers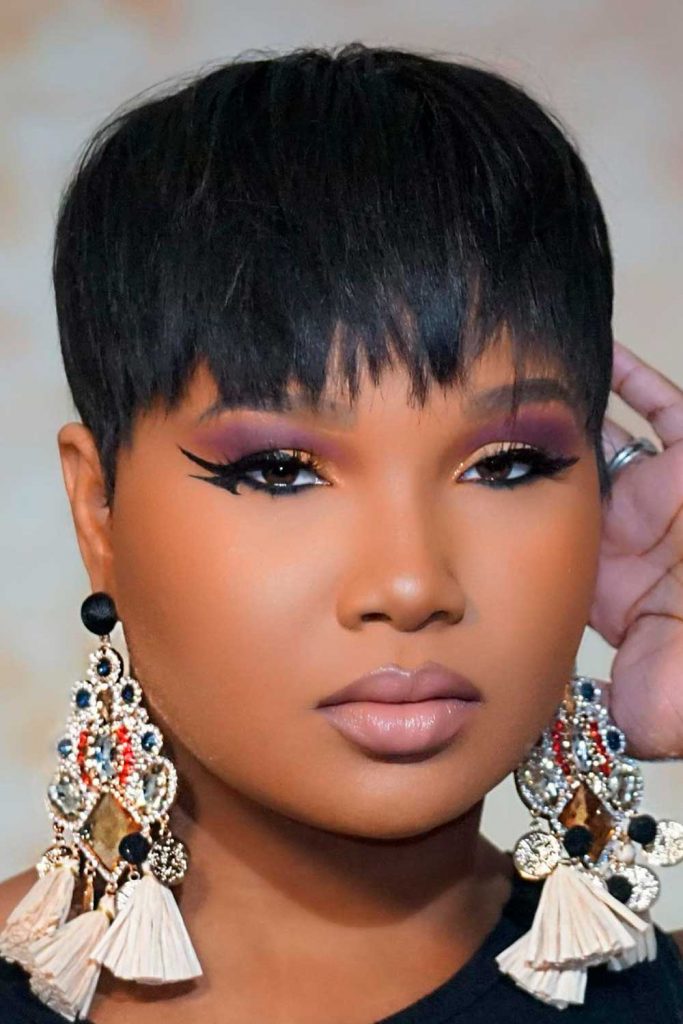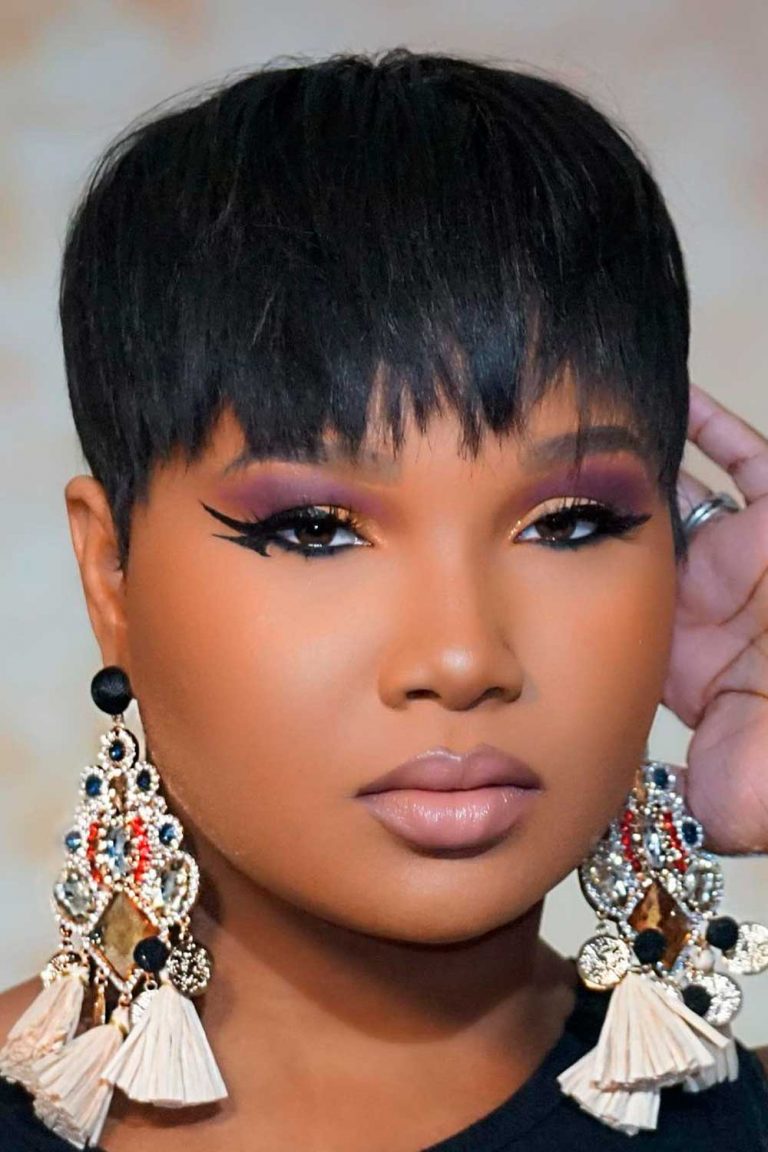 @anthonycuts
Classics come first. If that is your motto, we suggest you pay a little extra attention to a sleek and elegant pixie with front bangs. While the look is classy, the extra-neat front layering introduces that necessary spice into it so that your haircut will fit both the formal and informal lifestyle you may stick to.
Mohawk Hairdos for Black Women Short Haircuts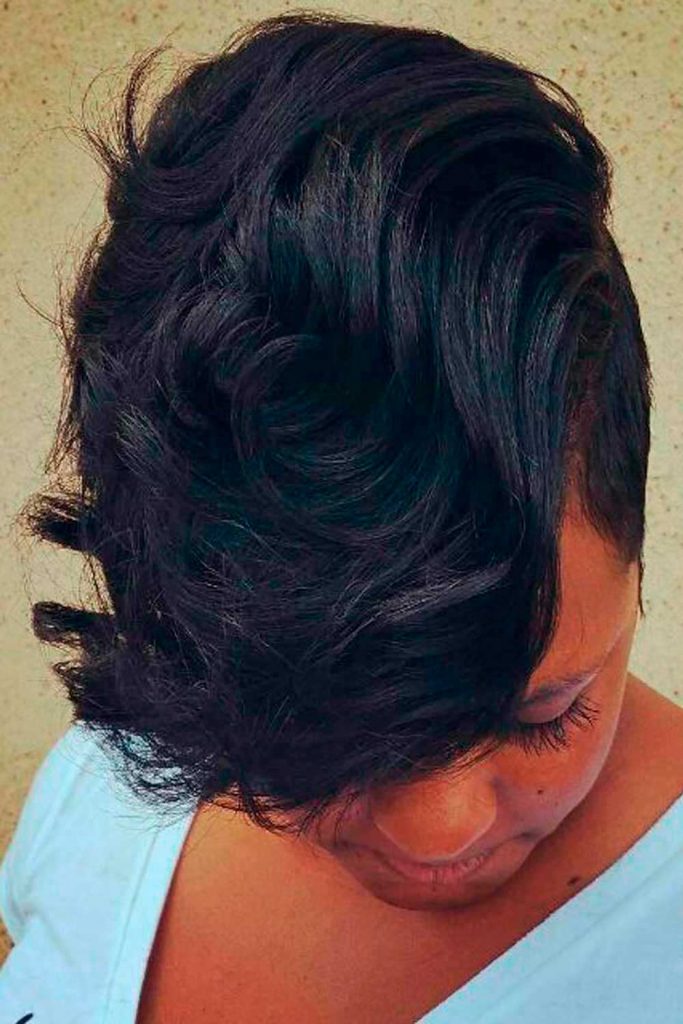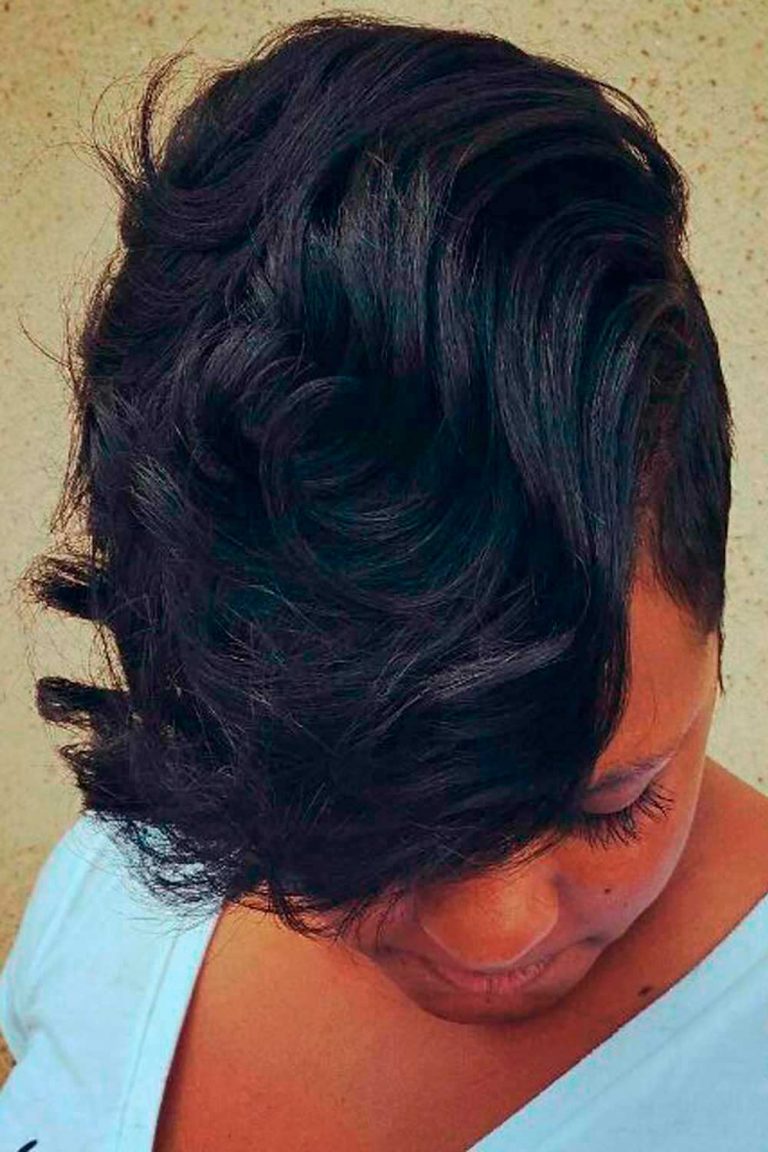 @afrohaircom
Are you a brave and independent woman who is not afraid to be outloud about her personality? If so, this Mohawk hairdo will reveal your true nature to the world, - and if you are ready to get open, go ahead and get experimental with your hair.
Swept Side Straight Bangs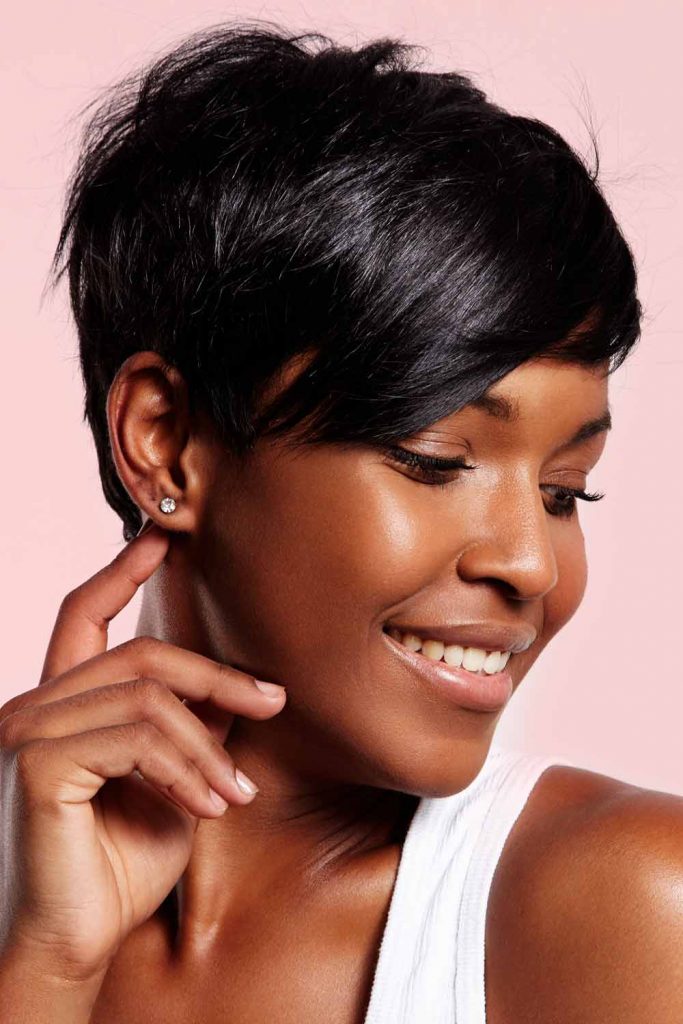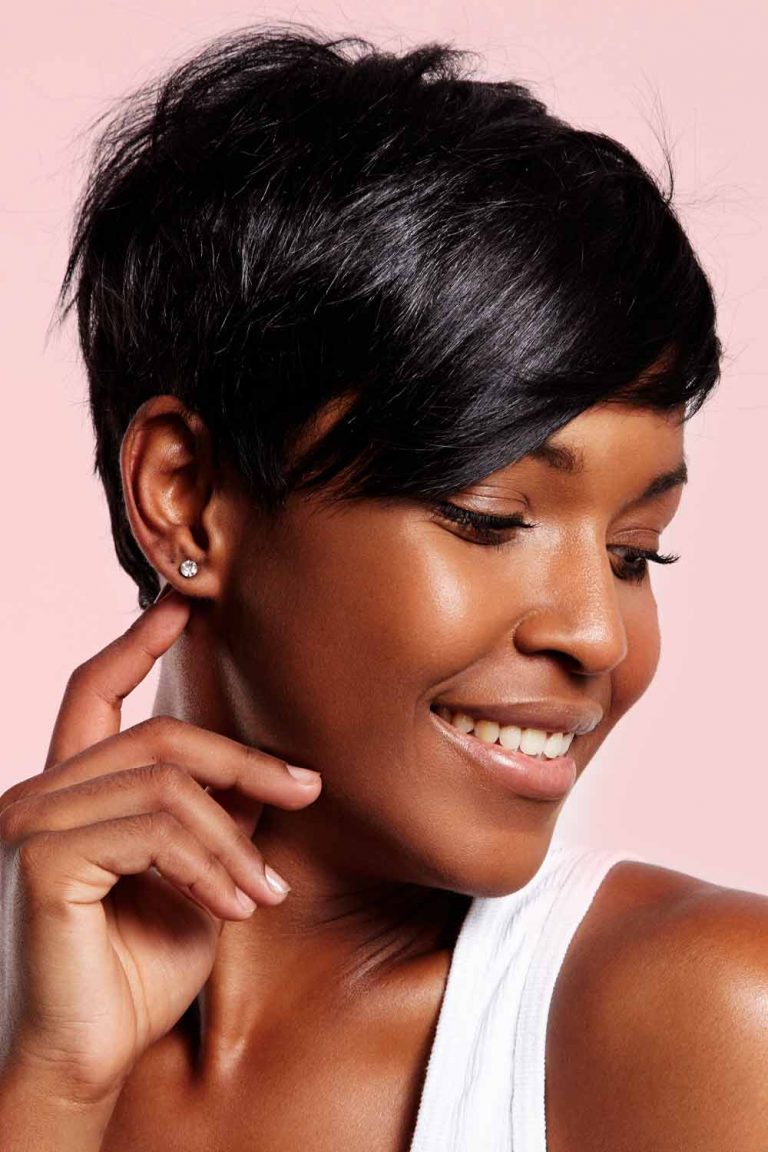 Shutterstock
If you love bangs but don't want to wear it straight, then you could have longer bangs and wear it on one side. You could wear either long bangs that would even cover one eye or wear it a bit shorter, just to cover the eyebrow.
Blonde Waves And Curls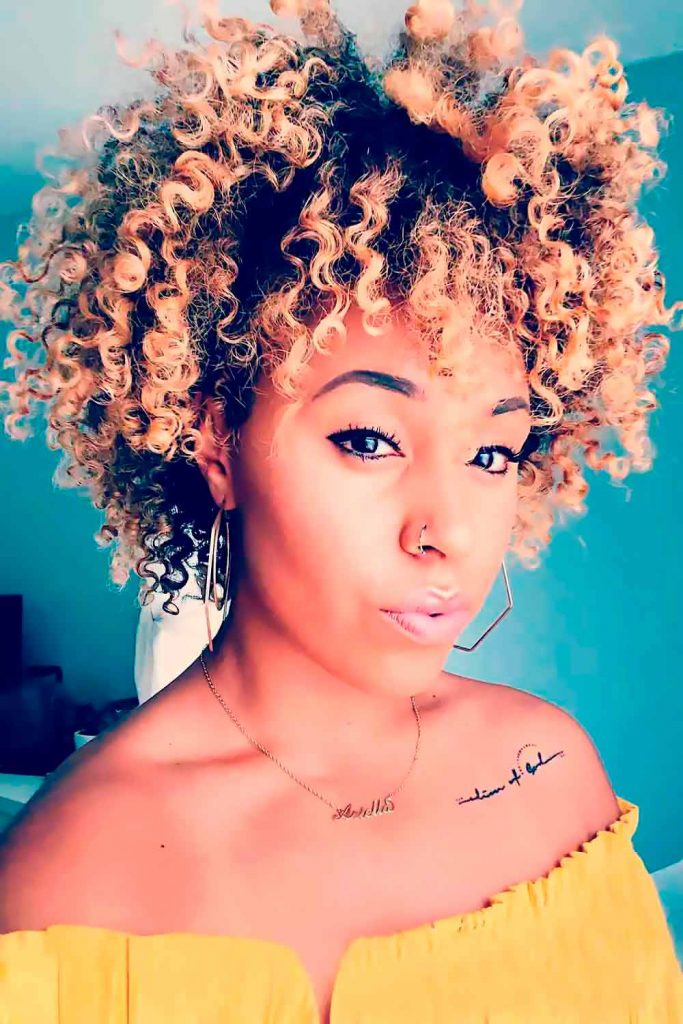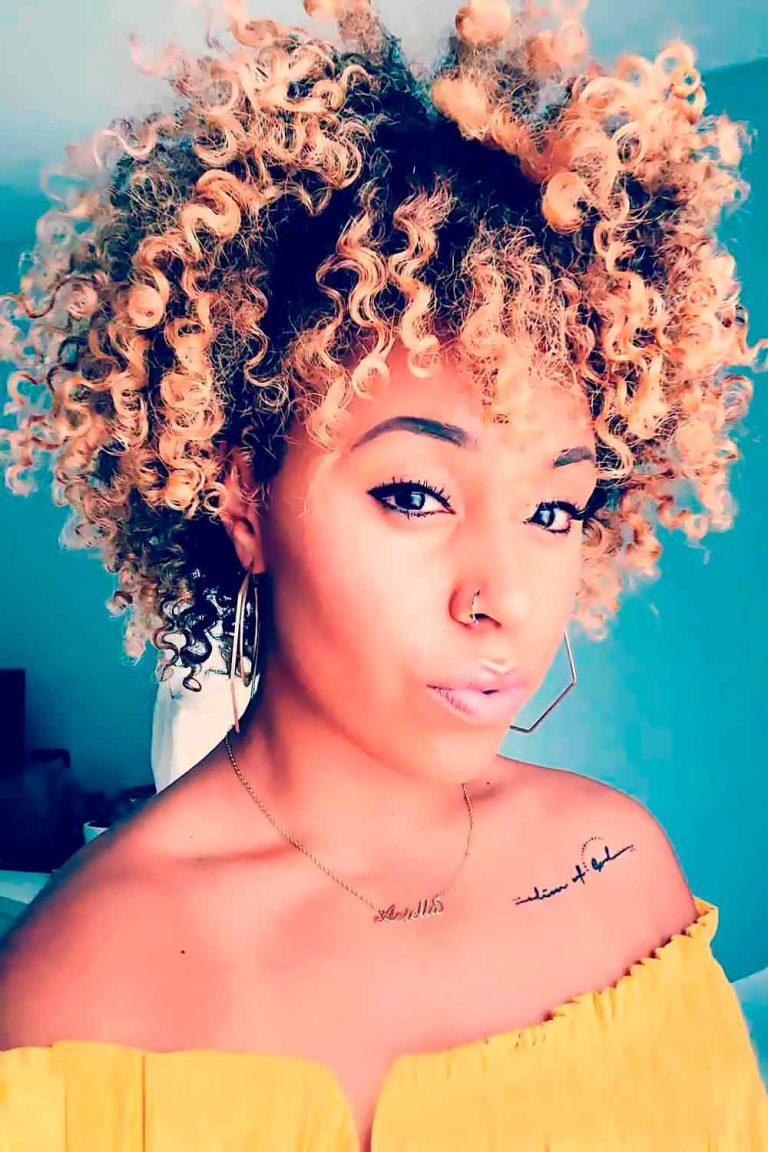 @arispella
Curly hair always gets special attention. And if you dye it blonde, you are sure to get more attention than ever. Are you ready for taking tons of compliments?
Two-Toned Bob Haircut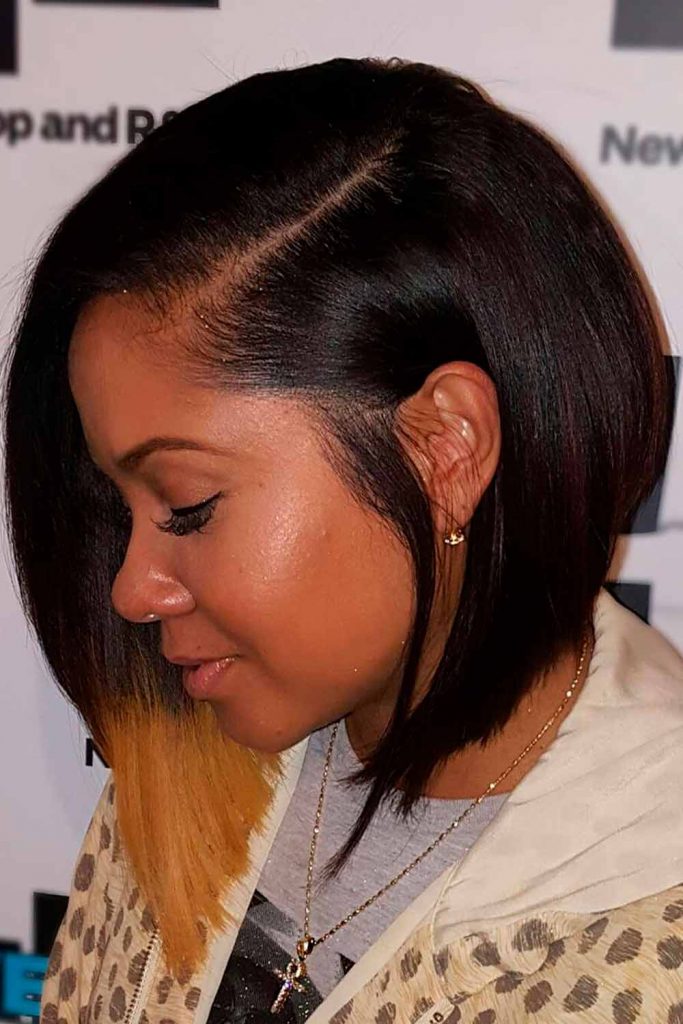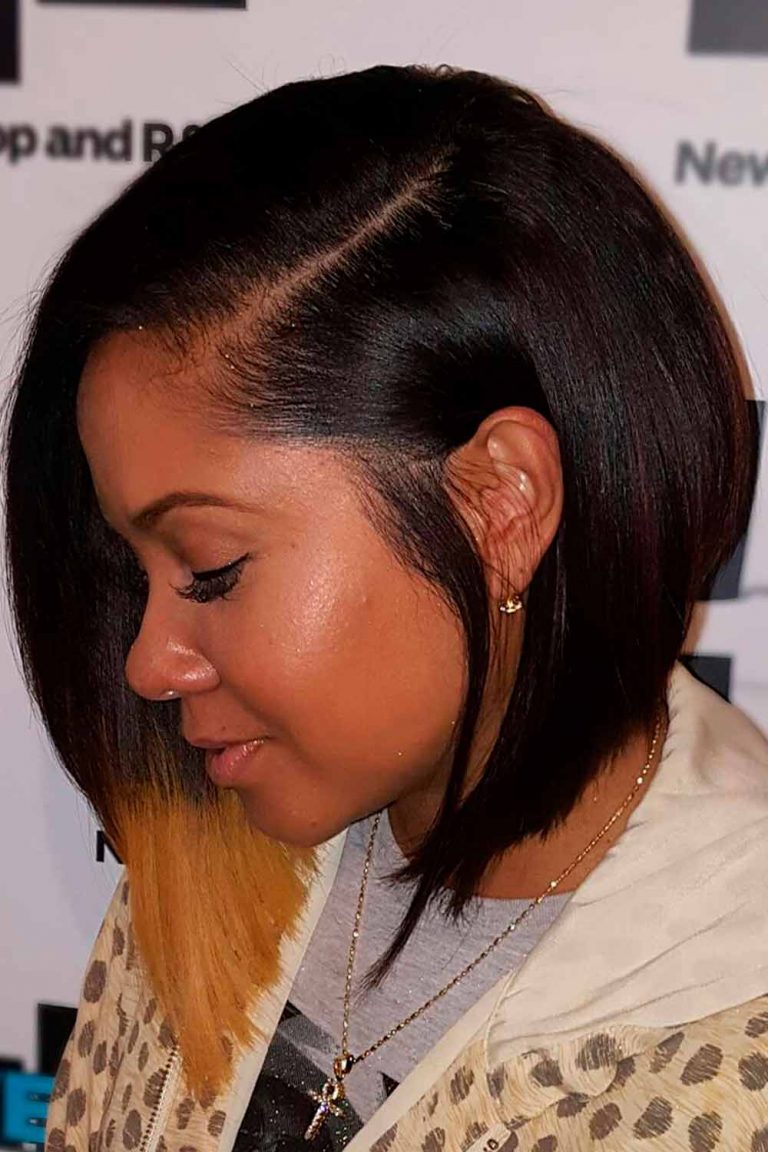 @anthonycuts
Are you a creative personality and want to show to the world who you are? Dye your bob haircut into two colors, particularly, blonde and black, and here you go – everyone would notice how creative and unique you are!
Pretty Platinum Pixie Black Women Short Haircuts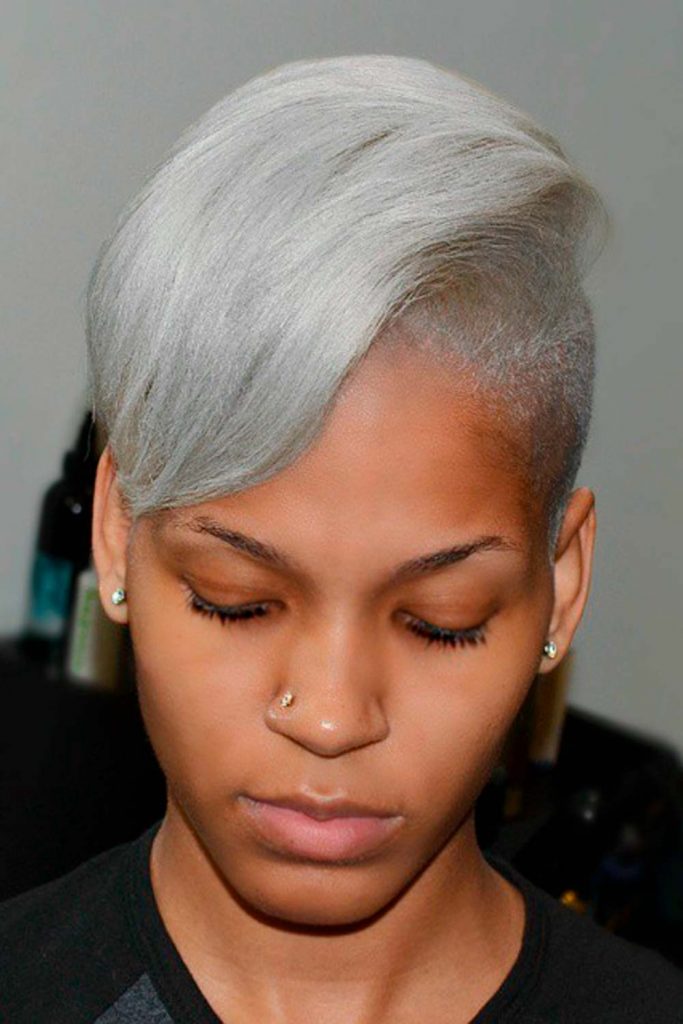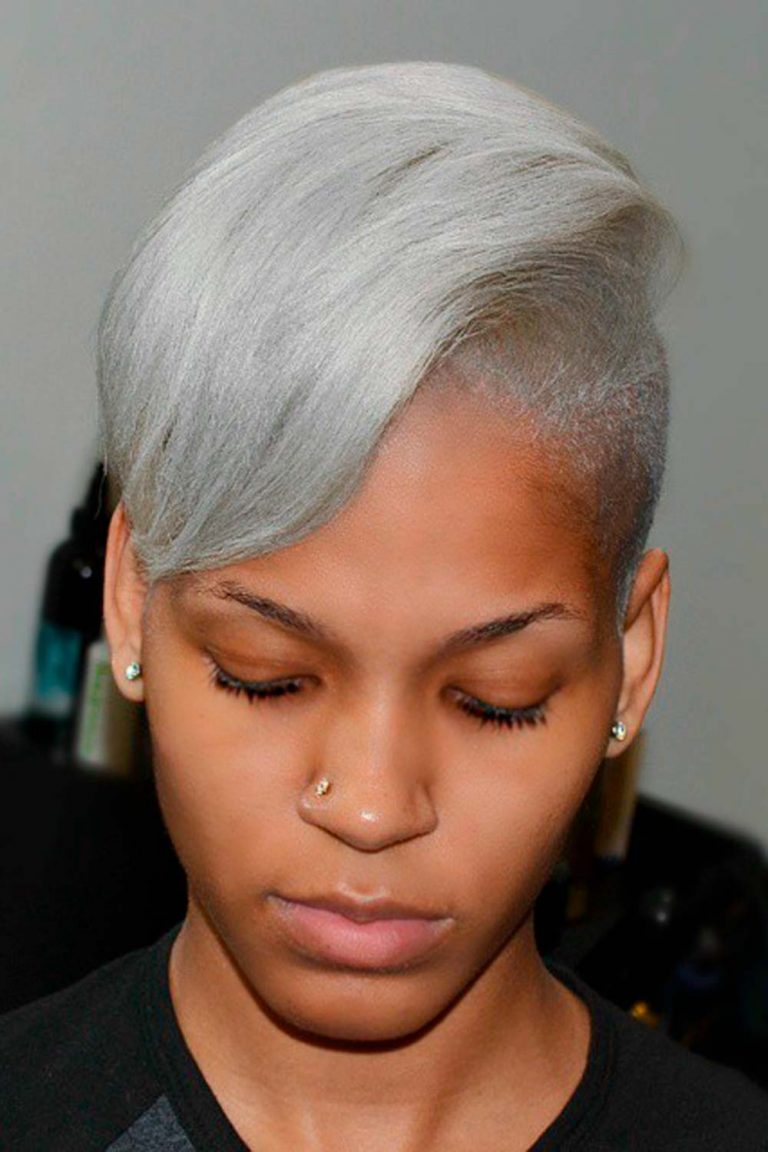 @anthonycuts
Are you longing to be the star of the evening? With platinum pixie amazing haircut you will surely become the star no matter where you go. Add some makeup, beautiful evening dress, and no one would be able to turn the eyes away from you.
Gorgeous Natural Curls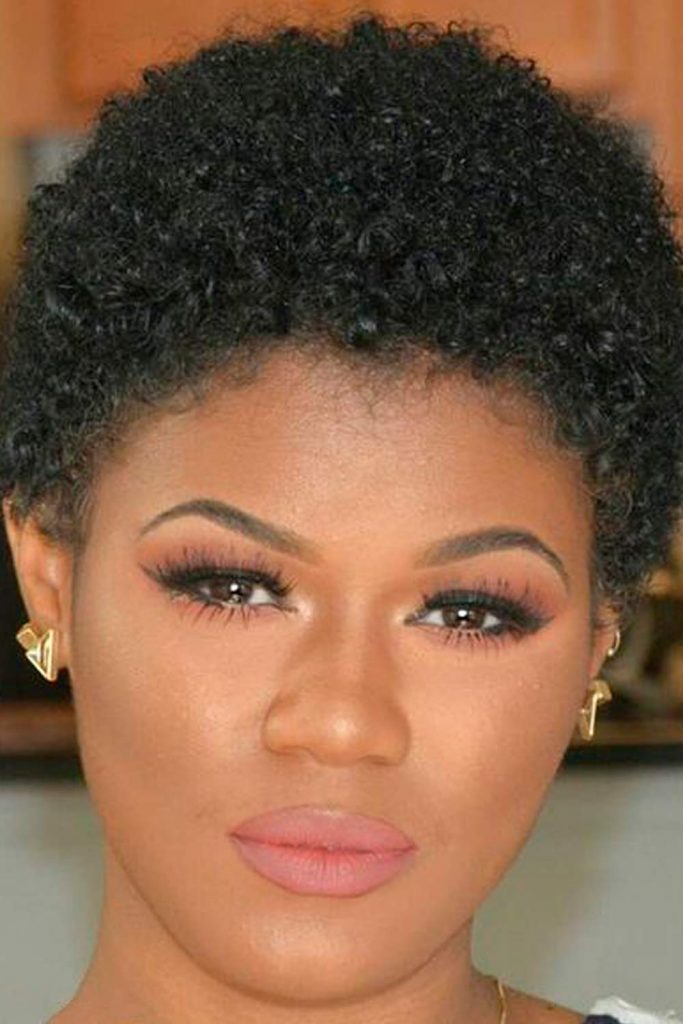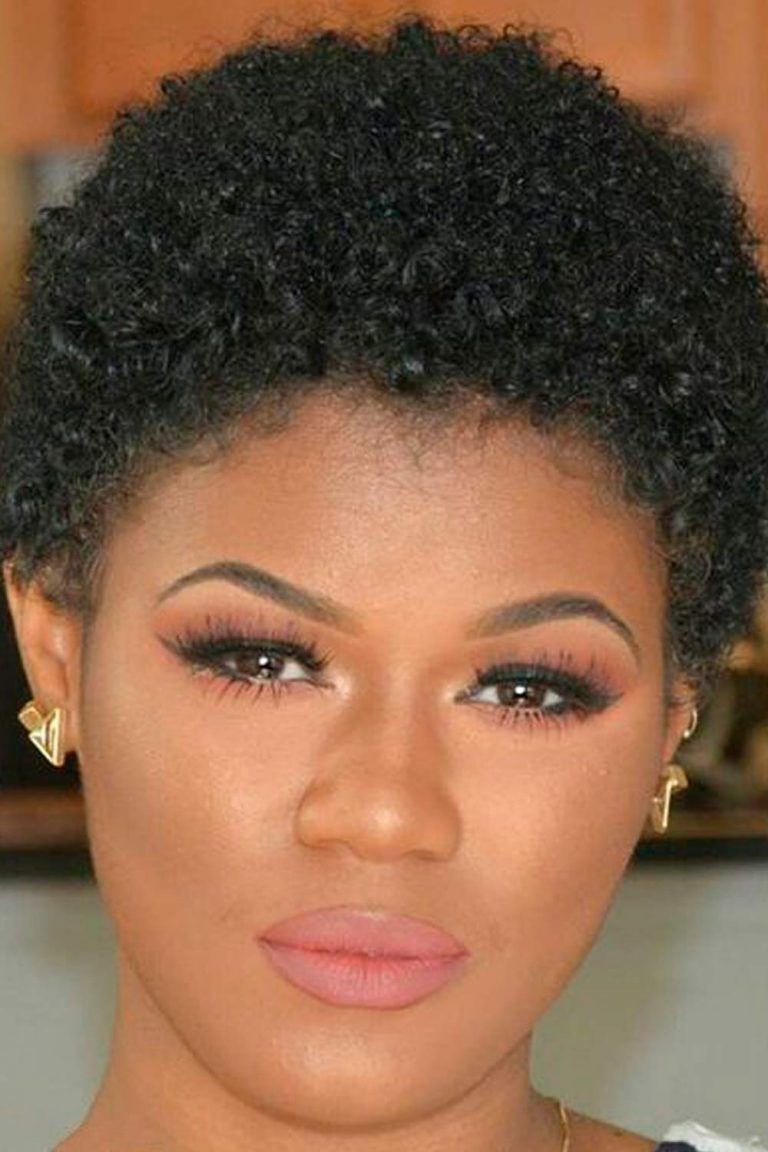 @anthonycuts
Do you have beautiful small curls? How lucky you are! There's no need to do anything with your hair to look cute and beautiful. Simple short haircut and your natural curls will do the wonders.
Beautiful Wavy Textured Layers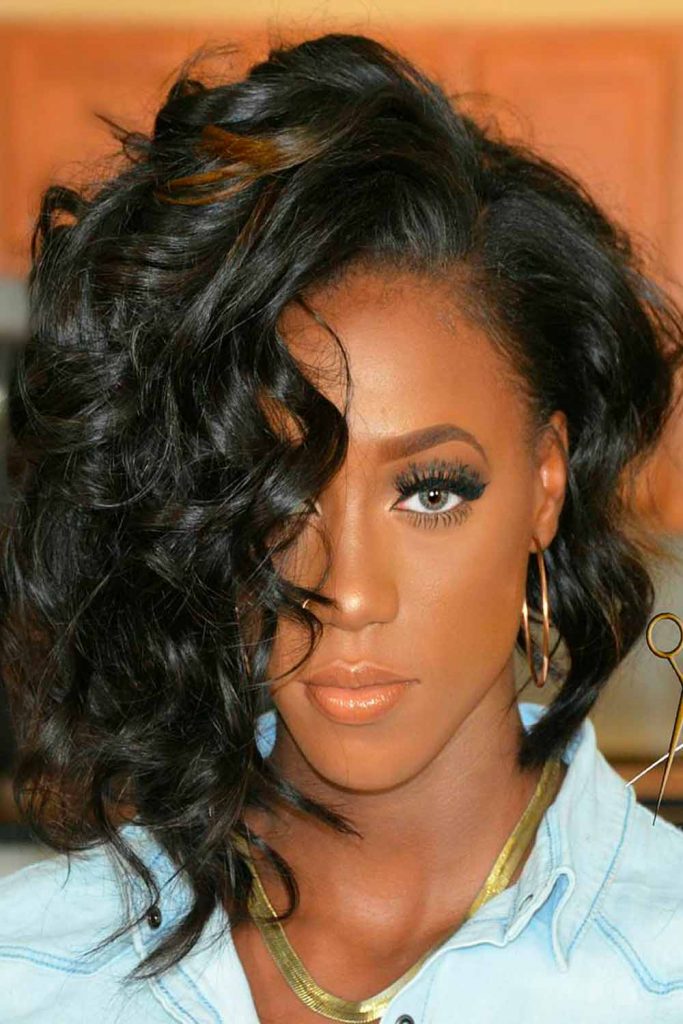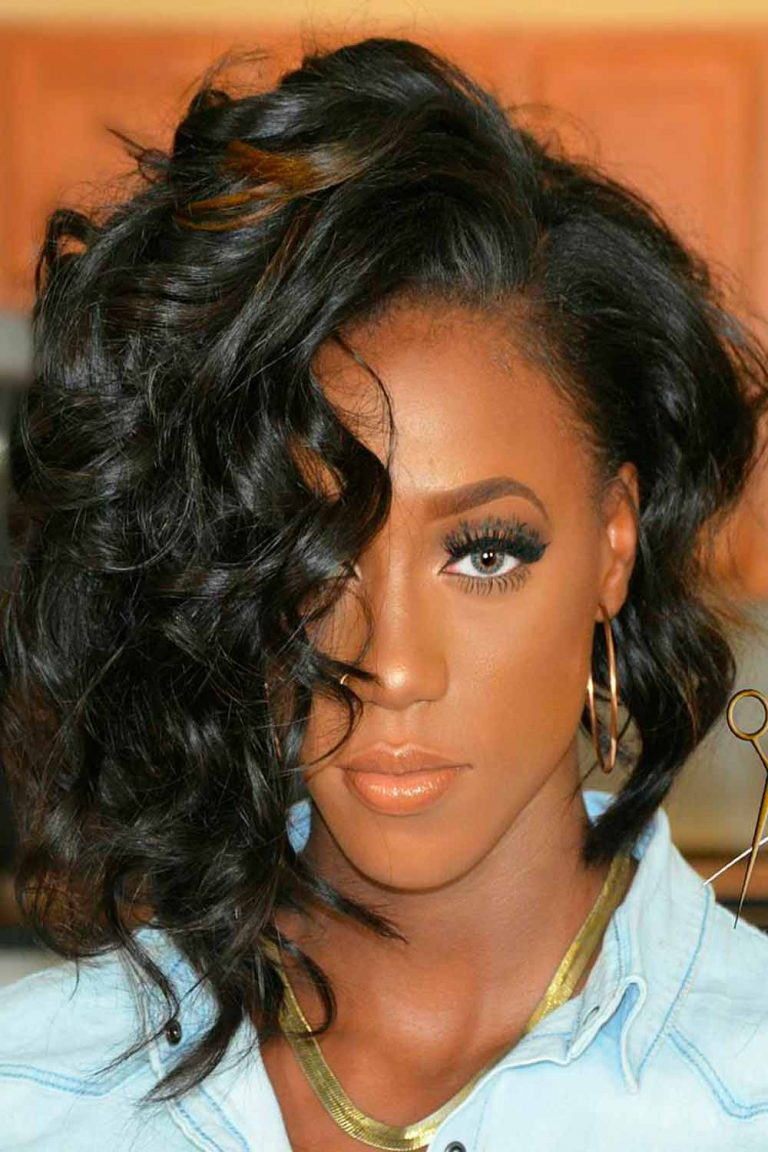 @anthonycuts
Add some layers to your haircut, and it will look mesmerizing! You could also do some highlights with either golden or red color on some of the hair streaks for a more casual look. Just don't be afraid of some small experiments that will help you achieve the desired effect.
Stunning Side Swept Bob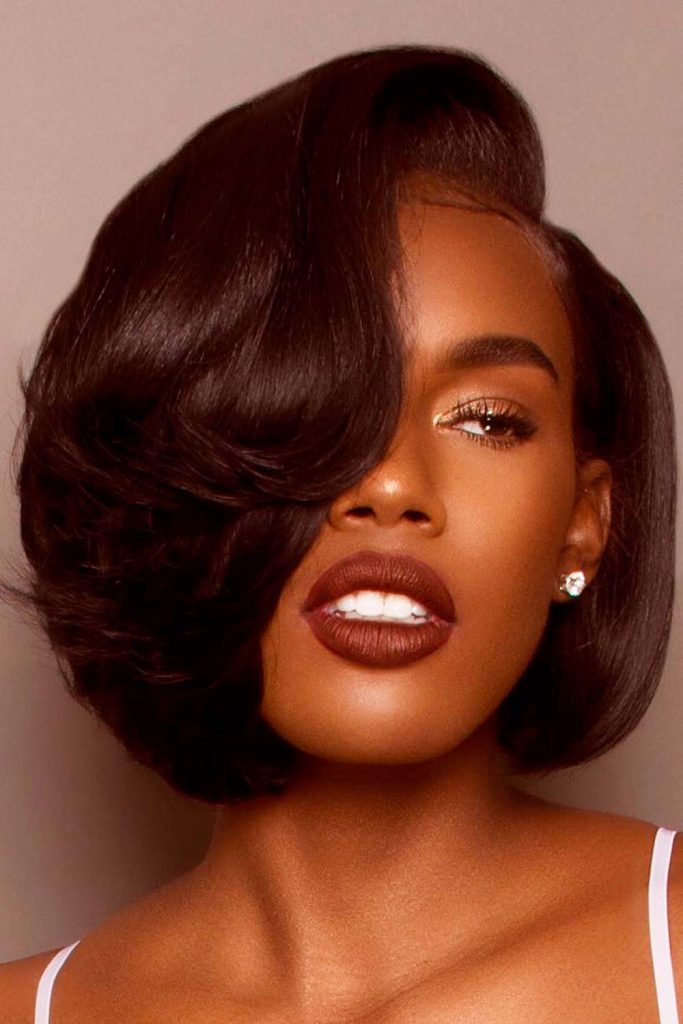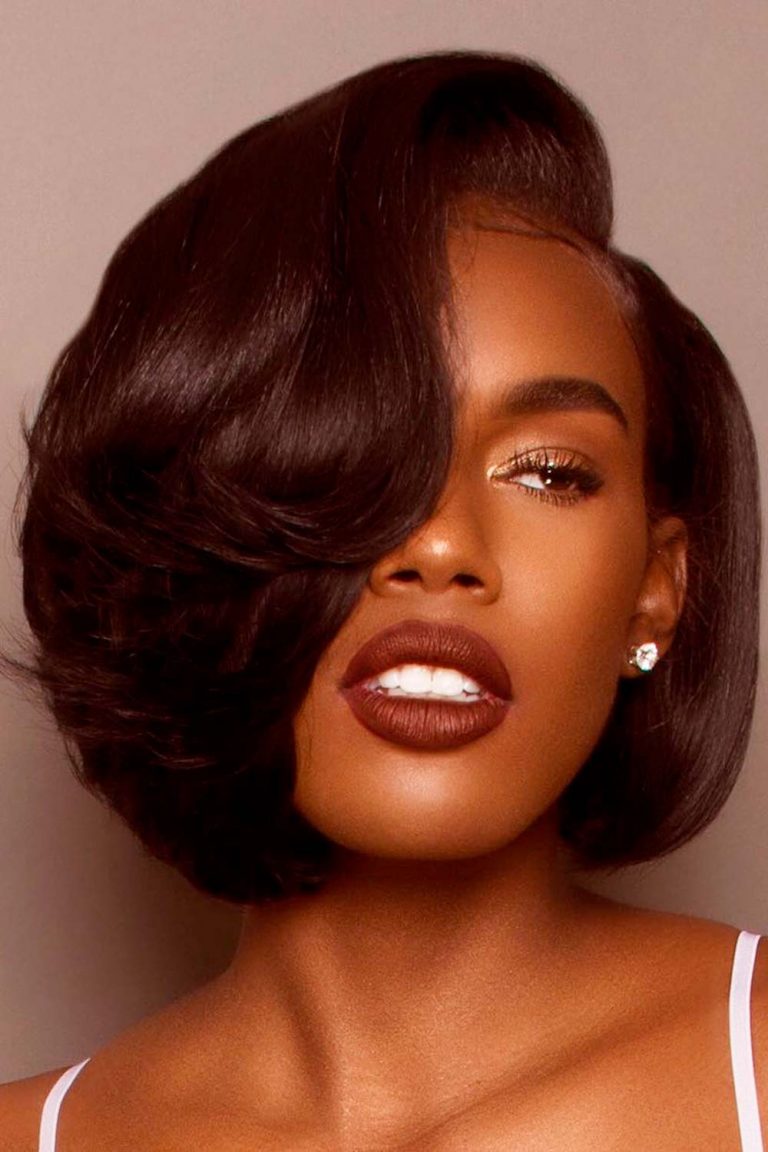 @anthonycuts
Layered bob looks both classy and fashionable. No matter whether you go to the office or to the party, you'll have a great look. There's no need to dye the hair with this style, as it looks very attractive on its own.
Long Side Bangs Haircut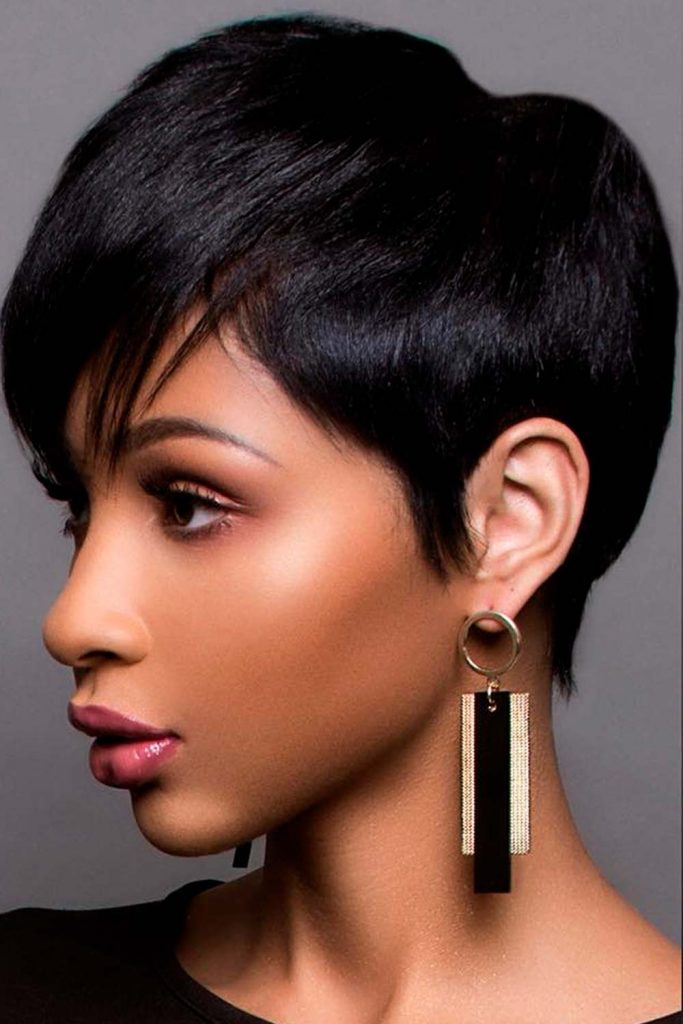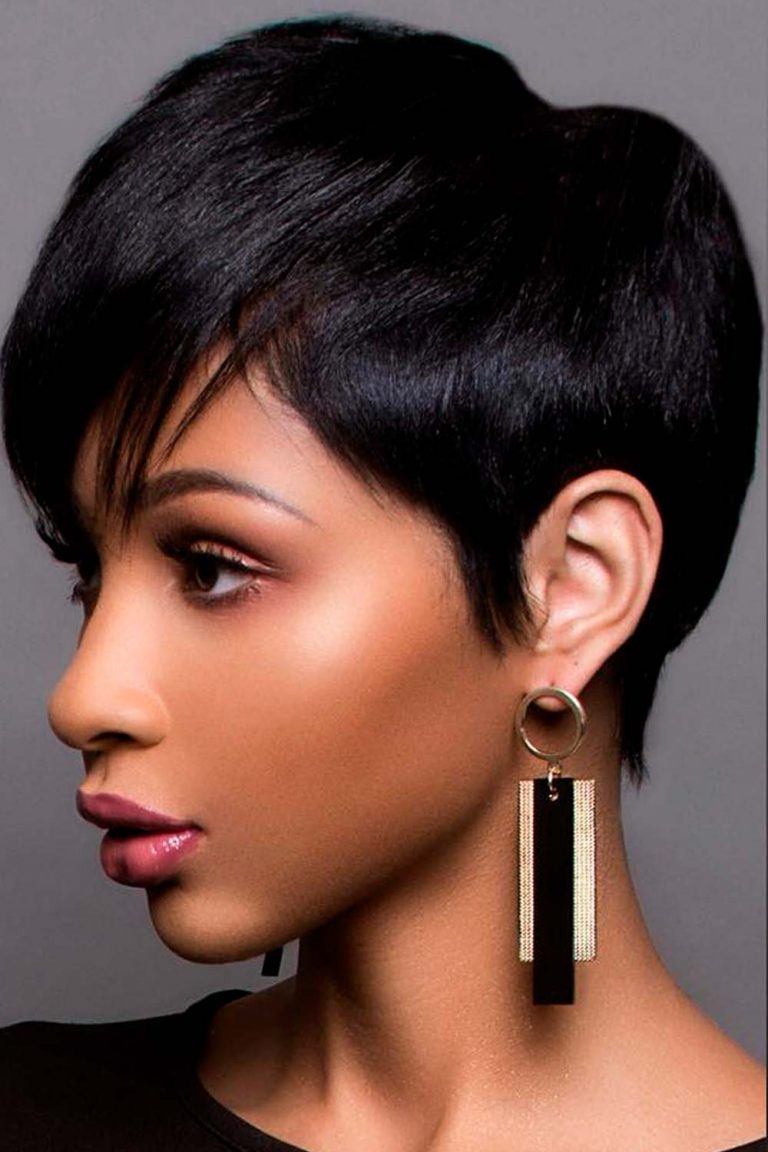 @anthonycuts
Are you ready for some bold experiments with your haircut? If so, you could shave one part of your head while having side swept long bangs on the other one. This is a unique hairstyle for independent and daring ladies!
Layered Brunette Bob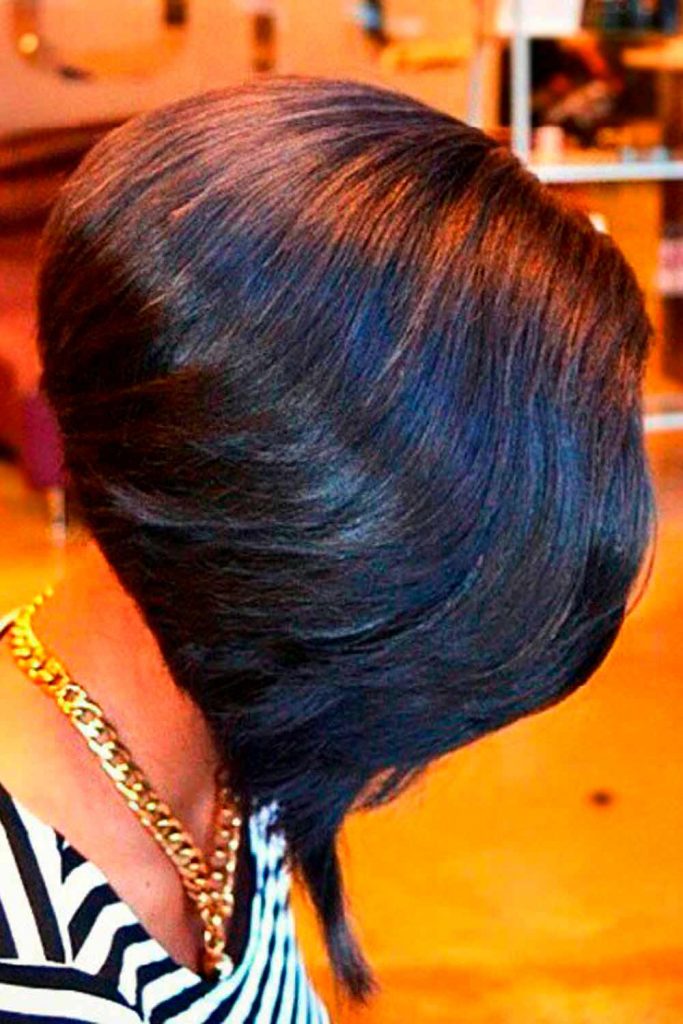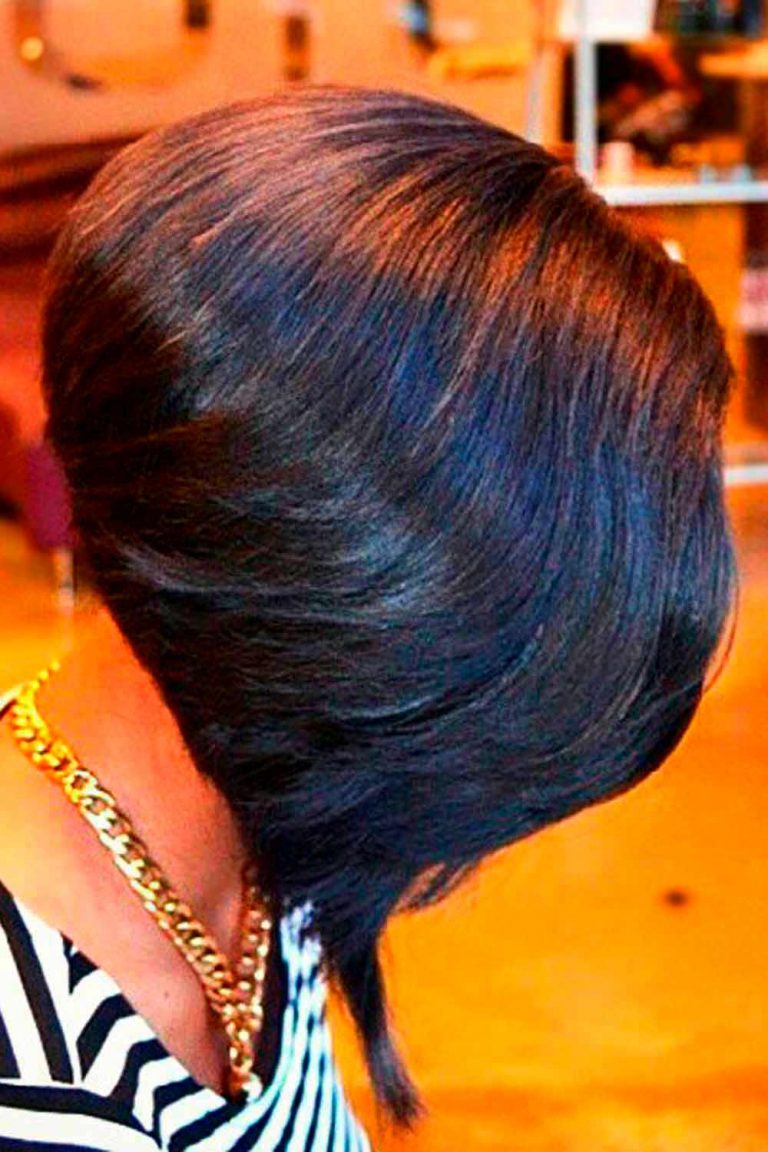 @anthonycuts
Among all short haircuts for black women, this layered brunette bob has unique casual look that a lot of women are trying to achieve. With some natural makeup added, you'll get that classy lady look.
Smokey Gray Side Swept Asymmetric Lob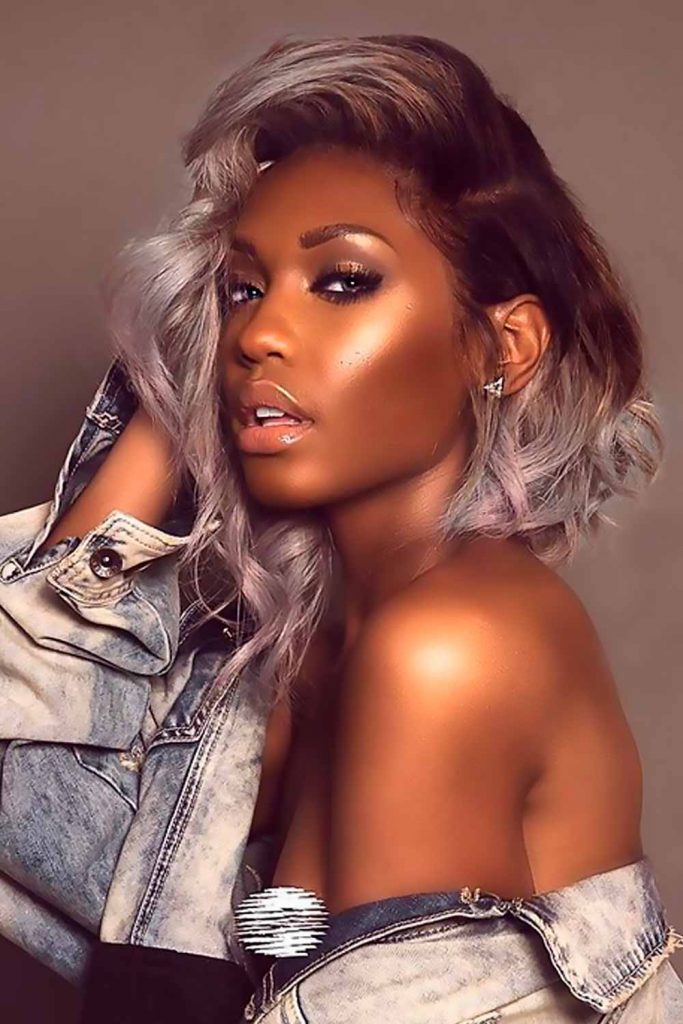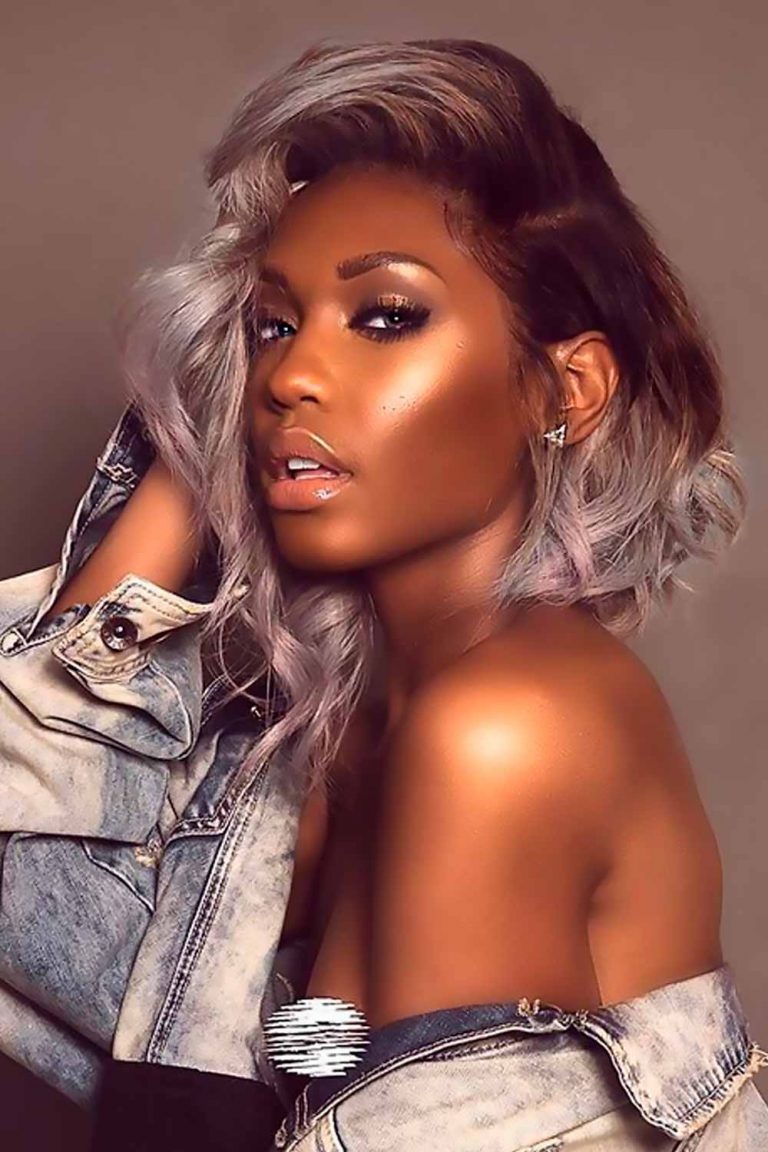 @anthonycuts
Going ultra-short requires a fair share of will and dedication. However, you don't have to go to lengths once you discover this lob's uniqueness. Firstly, the asymmetric cut in its core is unusual and gorgeous. Secondly, the trendy smoky coloring – be it a skillful ombre or outgrown roots – adds up to the general stylish vibe of the look.
Asymmetric Straight Pixie For Black Hair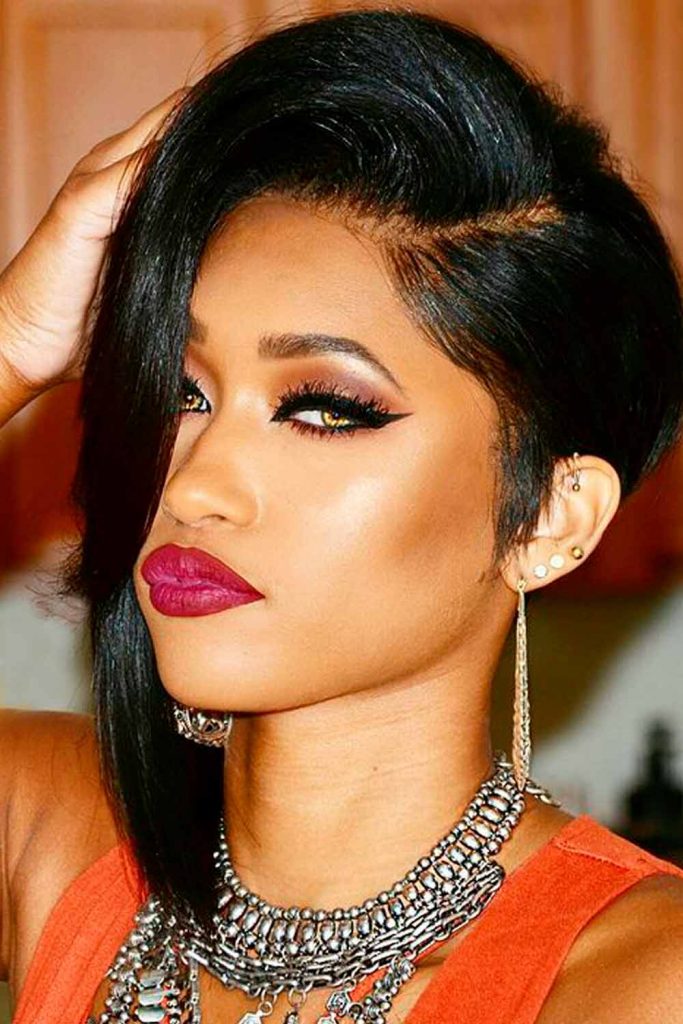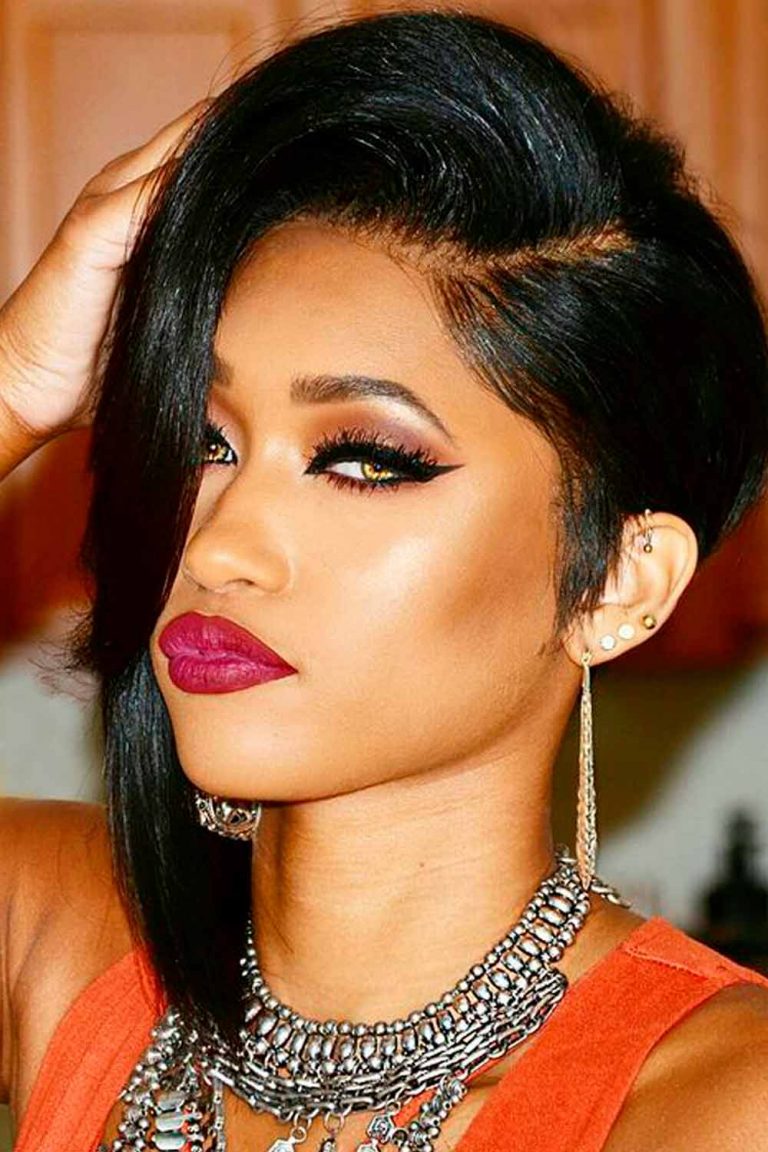 @anthonycuts
When you can't decide between a pixie and a bob, you can reap the benefits of both. All it takes is to ask your stylist to give you a trendy asymmetric pixie with extra-long bangs. While the cut will look great with light waves, it seems exceptionally fashionable when paired with glossy straight locks.
Asymmetric Blond Bob With Soft Pinky Highlights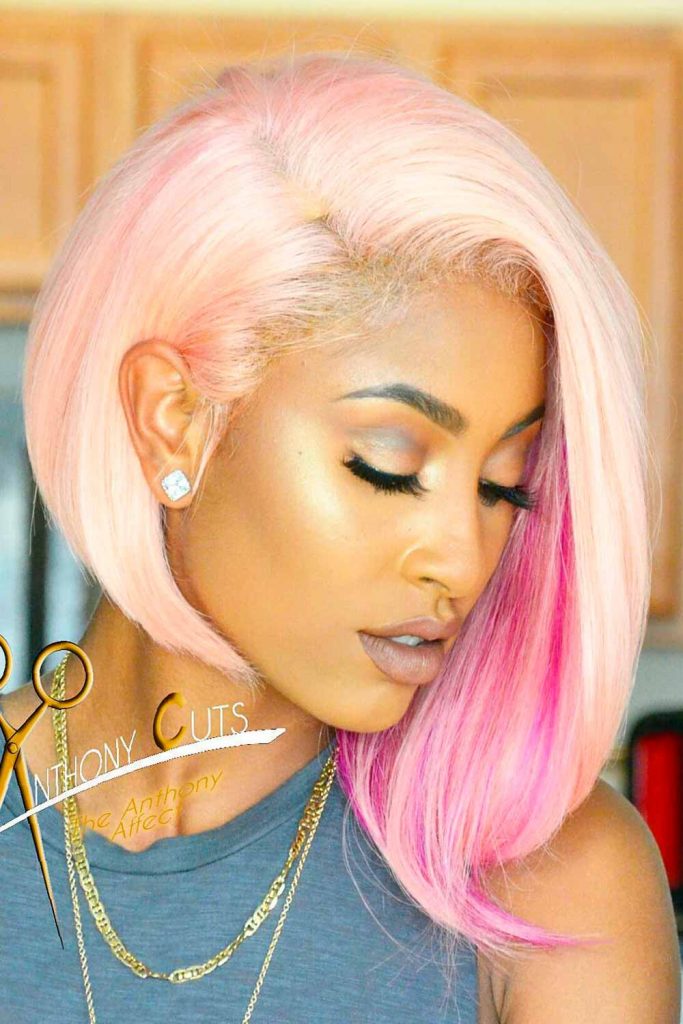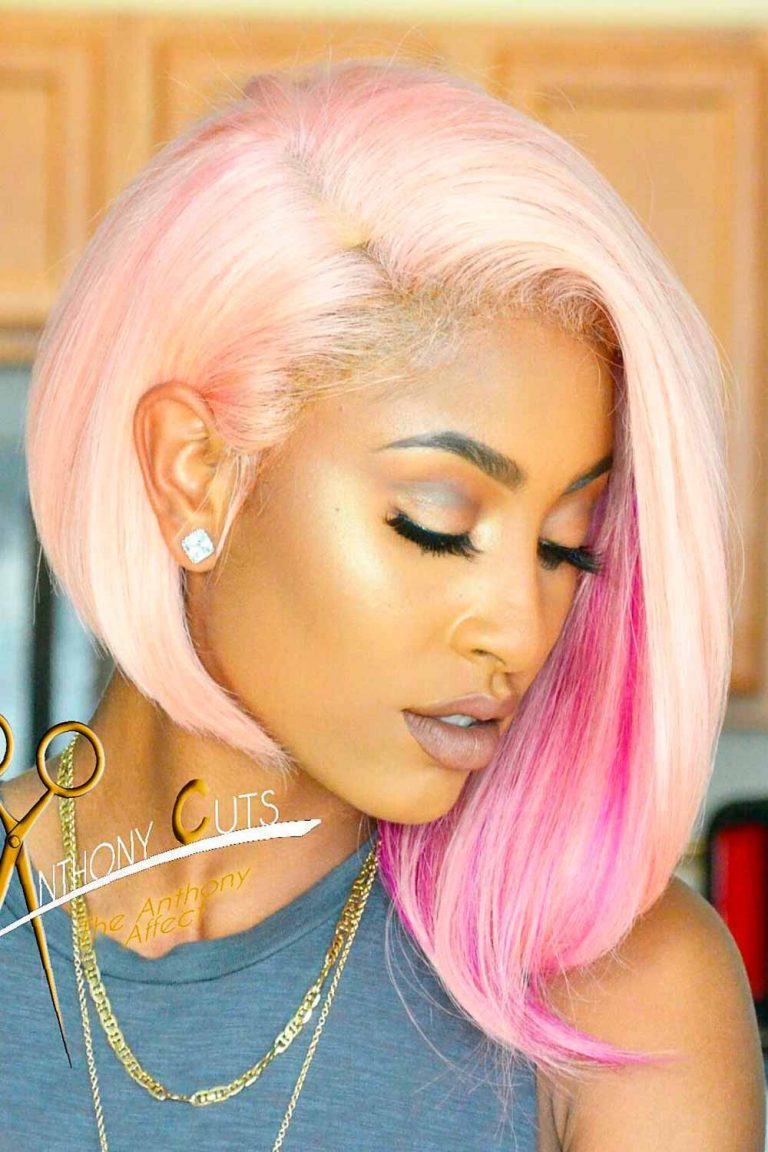 @anthonycuts
Gone are the days when pink hues are reserved for Barbie-style looks. Ladies with thick manes and adventurous natures may want to consider cotton-candy blonde bobs with asymmetric sides. If that isn't enough to showcase your creative personality, you can spice the look up with brighter pink highlights and enjoy the breathtaking outcome.
Short Punky Styled Layered Pixie Edged Sides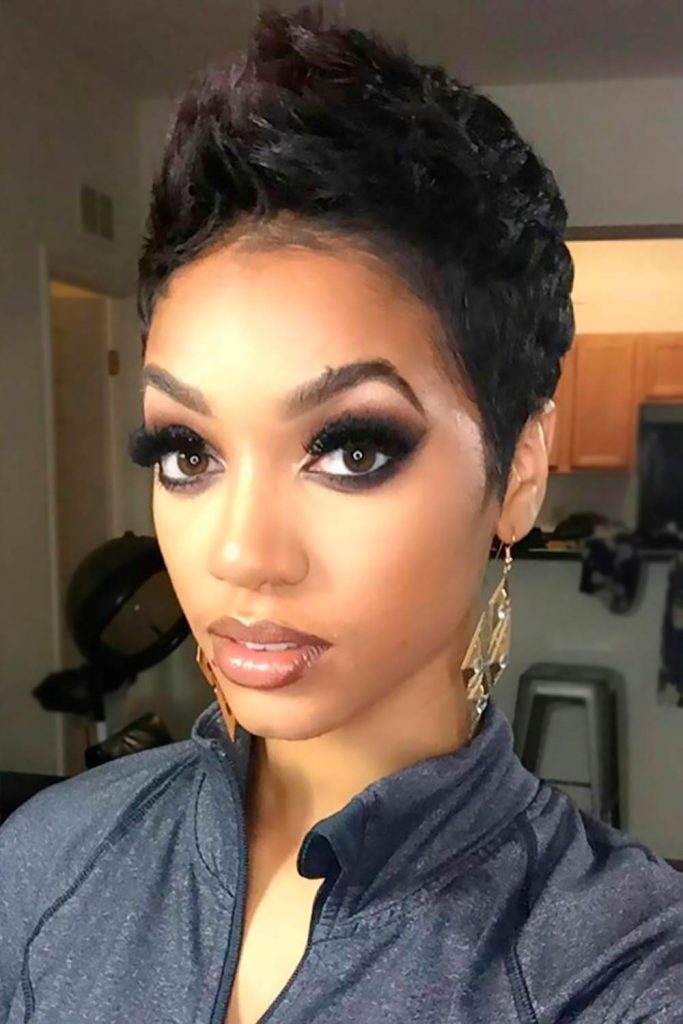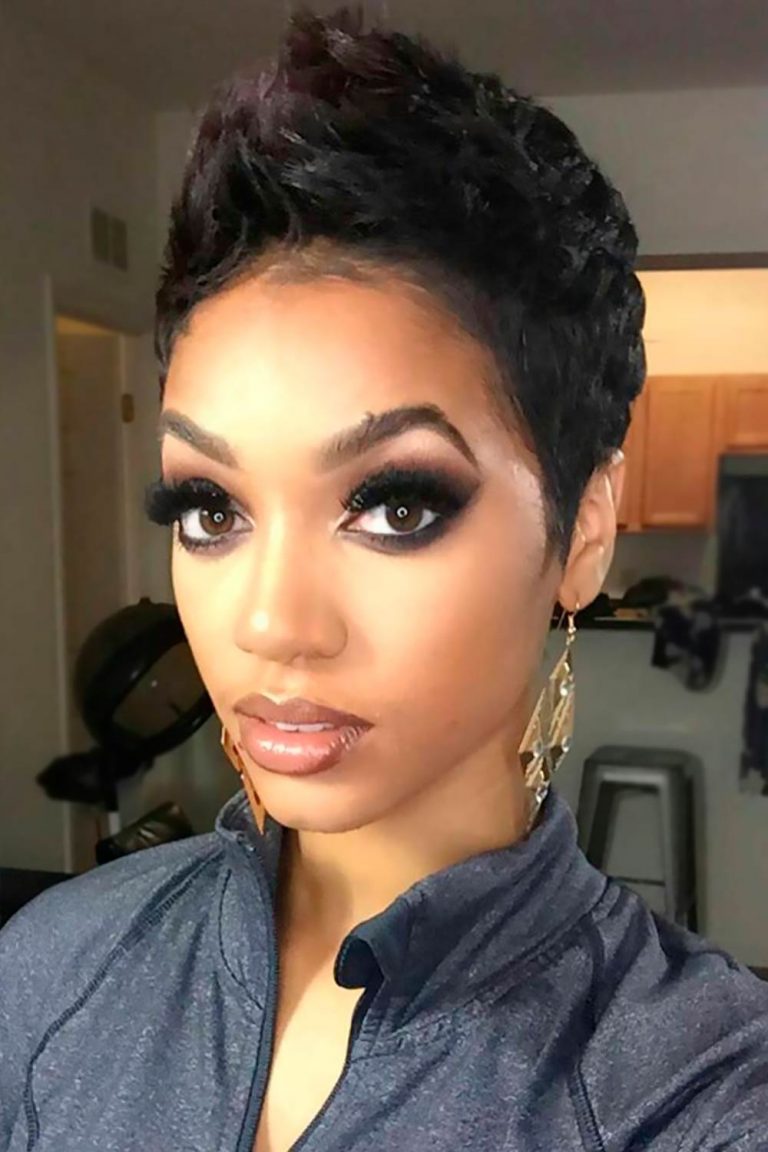 @anthonycuts
Active ladies may have limited time they are ready to spend on their cuts. Should that be your case, then a short layered pixie with edged sides is precisely what you need. As much a scoop of styling product, a few swift moves up and a sassy punky style is finished!
Light Brown Textured Pixie With Patterned Nape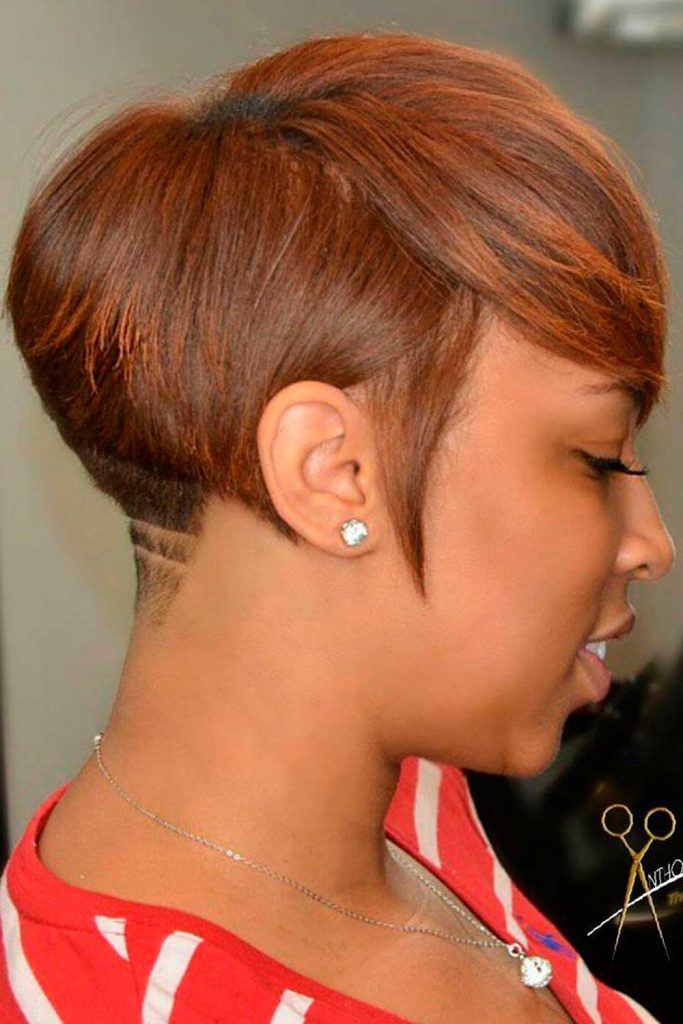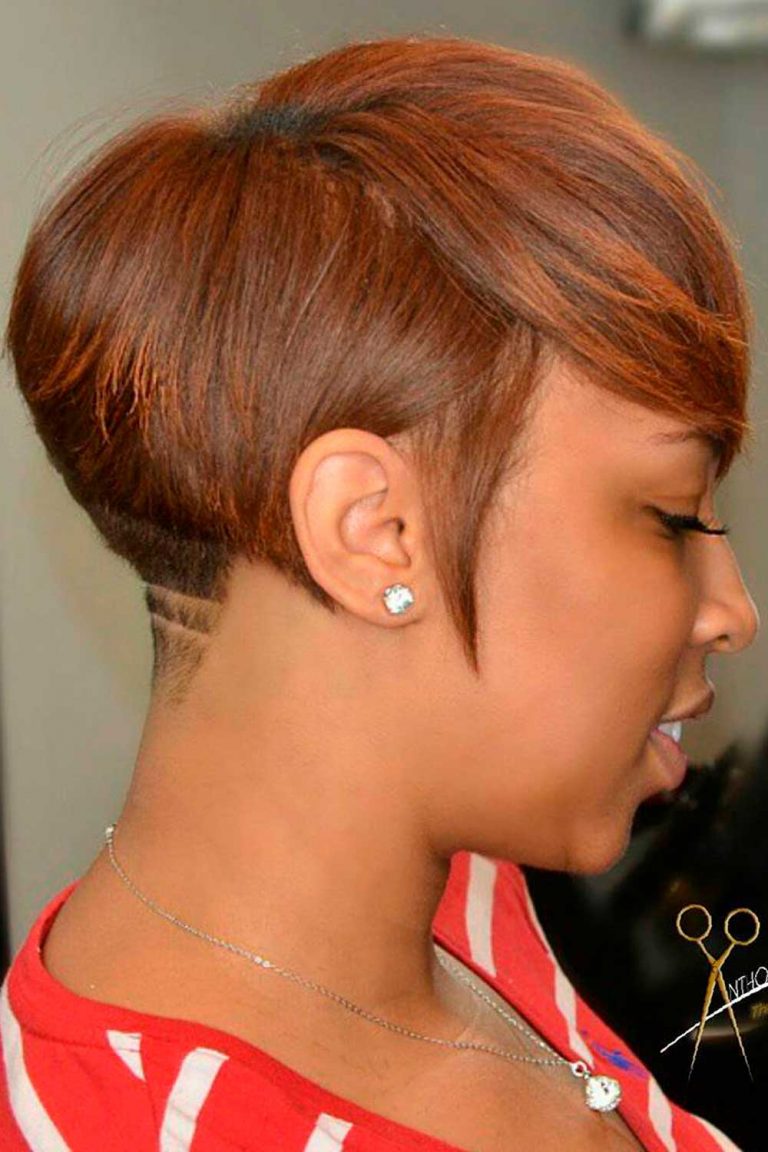 @anthonycuts
While you play around with lengths, textures, and hair colors, there's one more aspect to brood upon. We are talking about various undercut patterns you can easily implement into the style. Even a simple nape pattern will make your cut stand out and attract adoring glances.
Triple Color Side Swept Angled Bob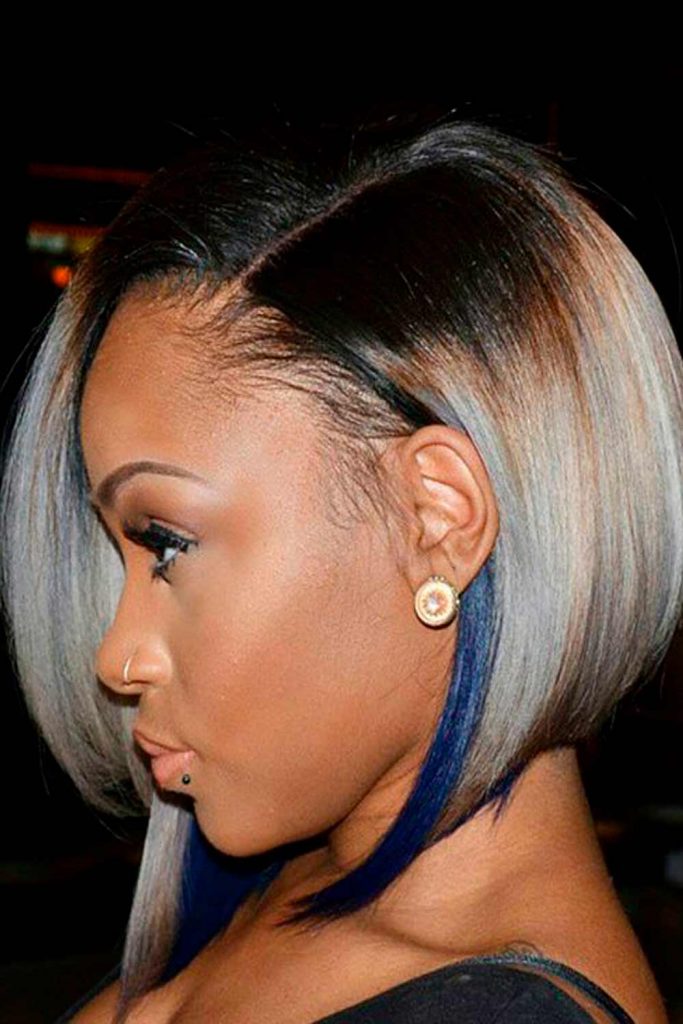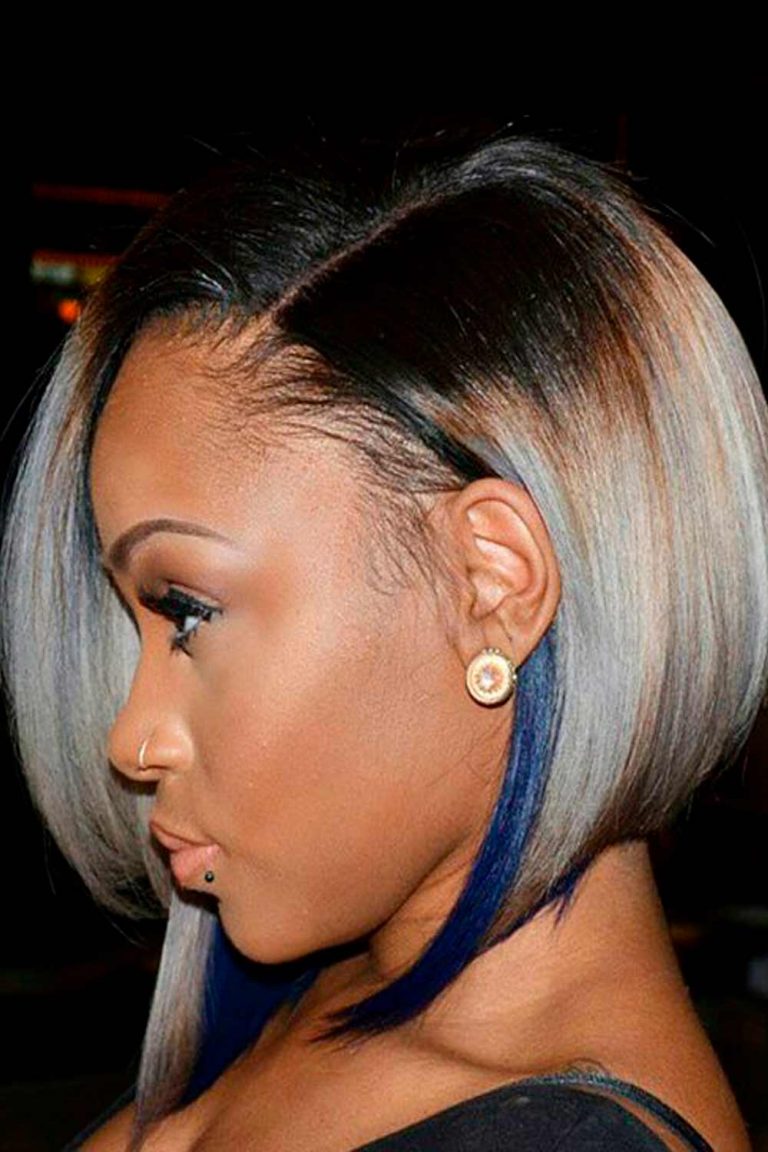 @anthonycuts
For decades an angled bob remained one of the classiest and most required looks. If you are interested in an ultimate appeal paired with an edgy flair, this may be one of the best bets. Triple-color dyeing ensures that the mane is difficult to miss.
Volumetric Permed Afro Curls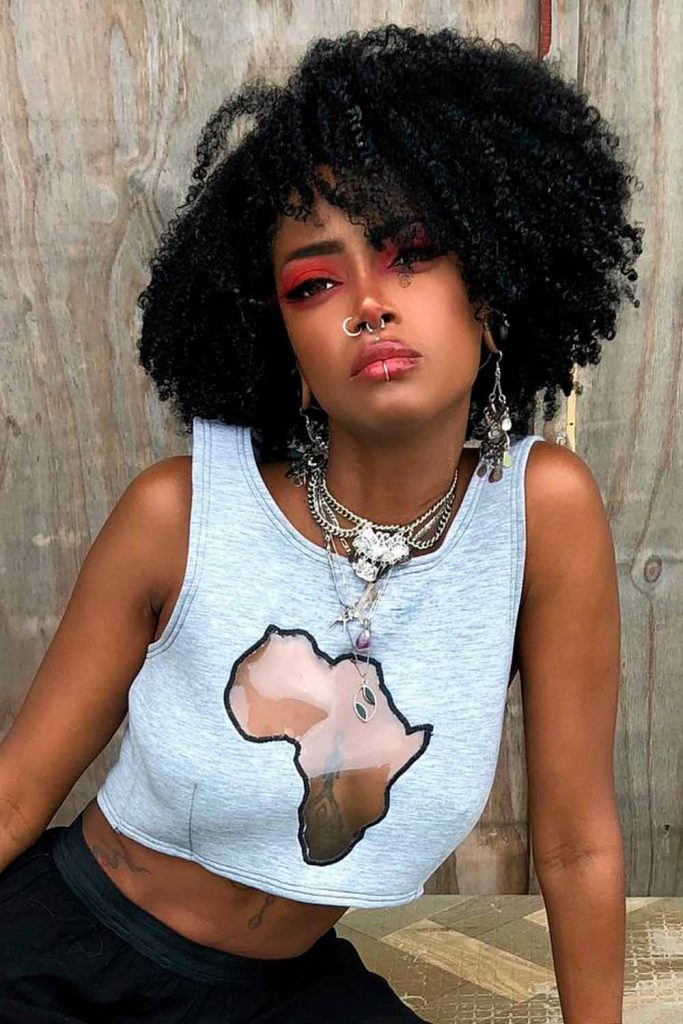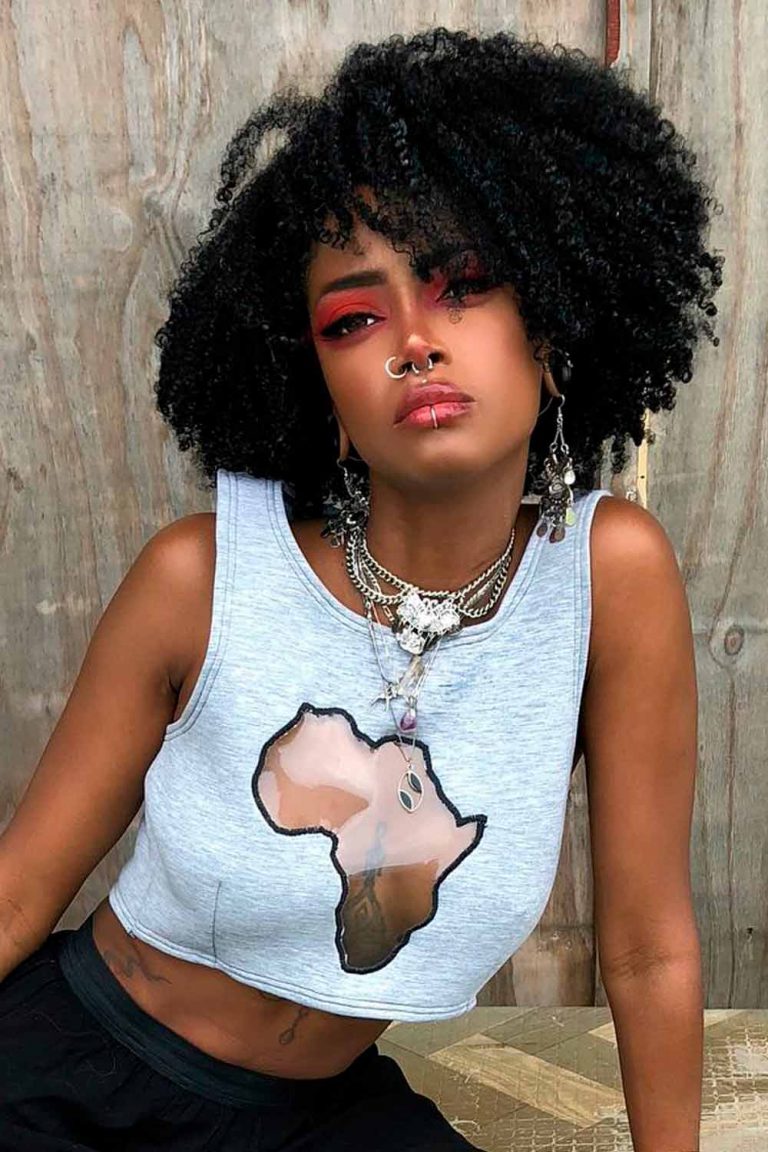 @bambiix2
Showing off your natural texture is the best way to succeed with an unforgettable haircut. Tight, well-permed curls look impressively chill and stylish on their own. All it takes is to care for your locks well.
Tapered Cut With Shaved Side Patterns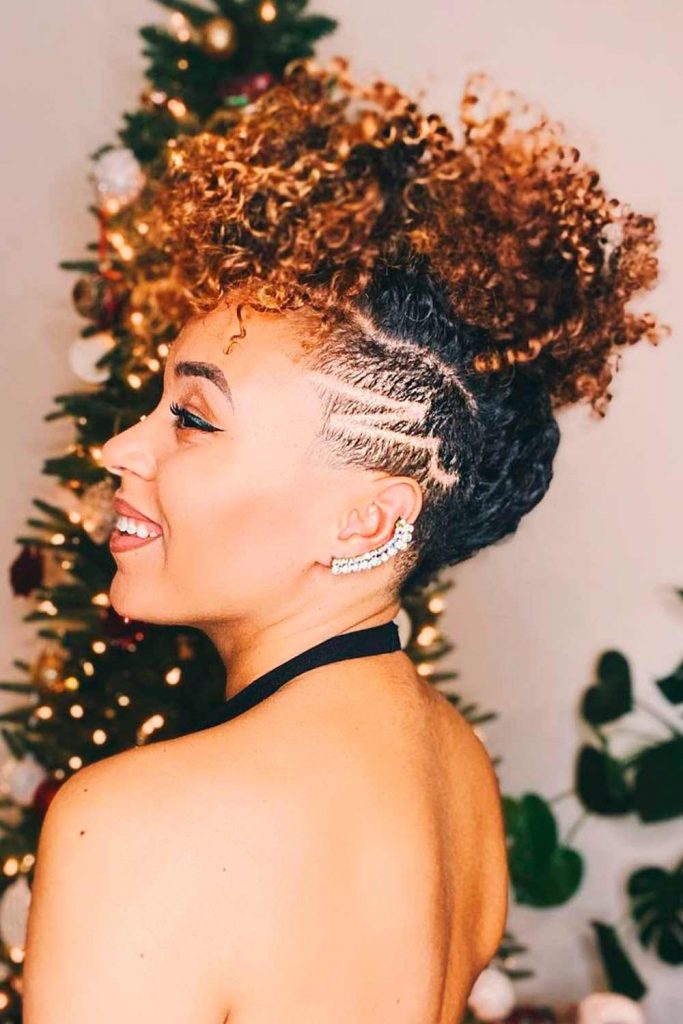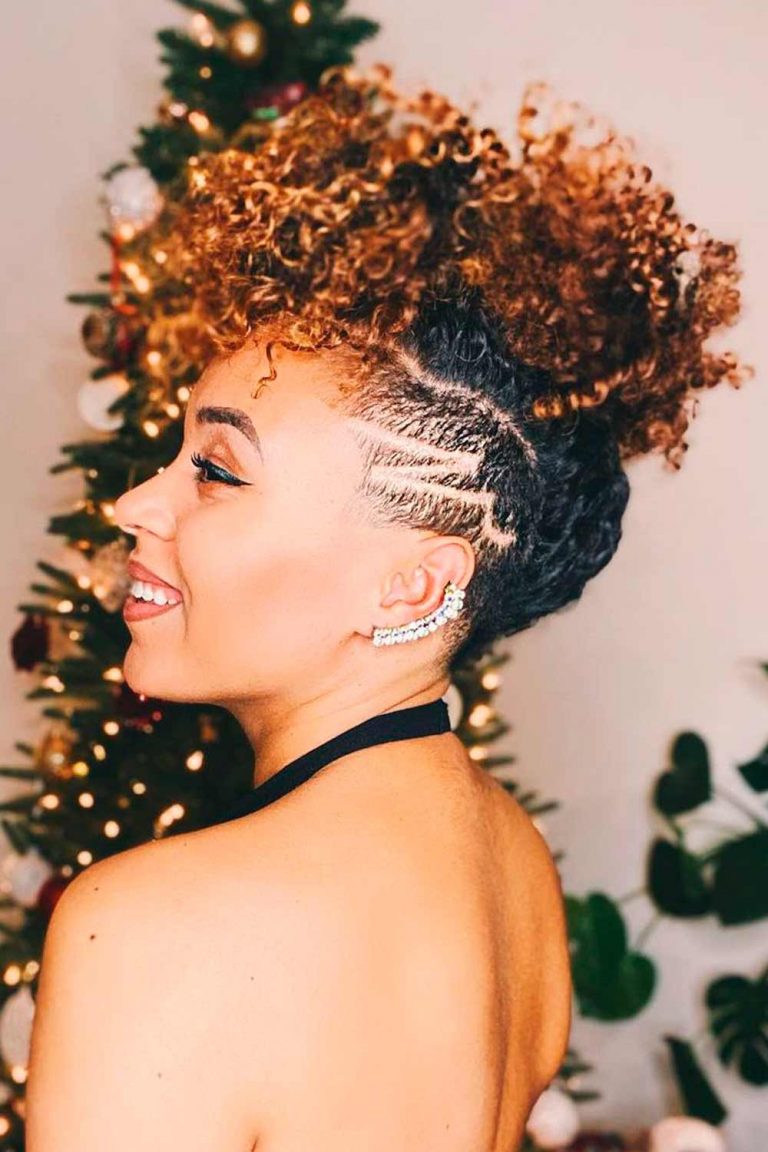 @arispella
Loose, tight curls aren't the only option to consider if you have the texture. A lovely bob with an undercut is yet another daring idea to brood upon. If that isn't enough to reflect your rebellious personality, you can take things as far as introducing a tapered cut with a side pattern into the scene. Keep in mind that hair color experiments are still a major thing these days.
Pinky Blond Layered Pixie Fade Shaved Patterns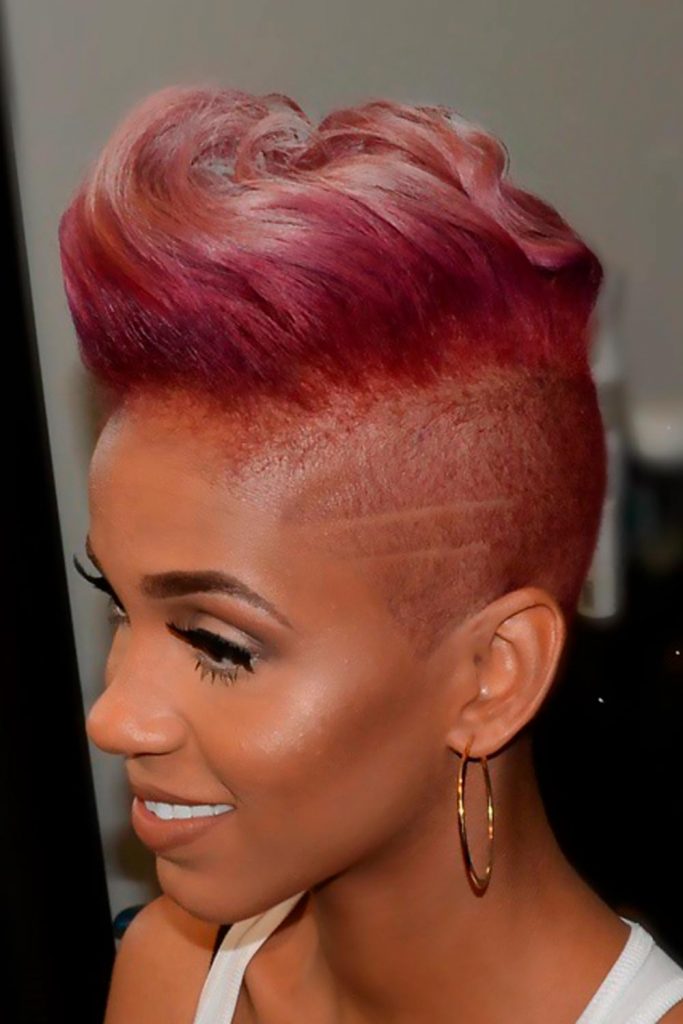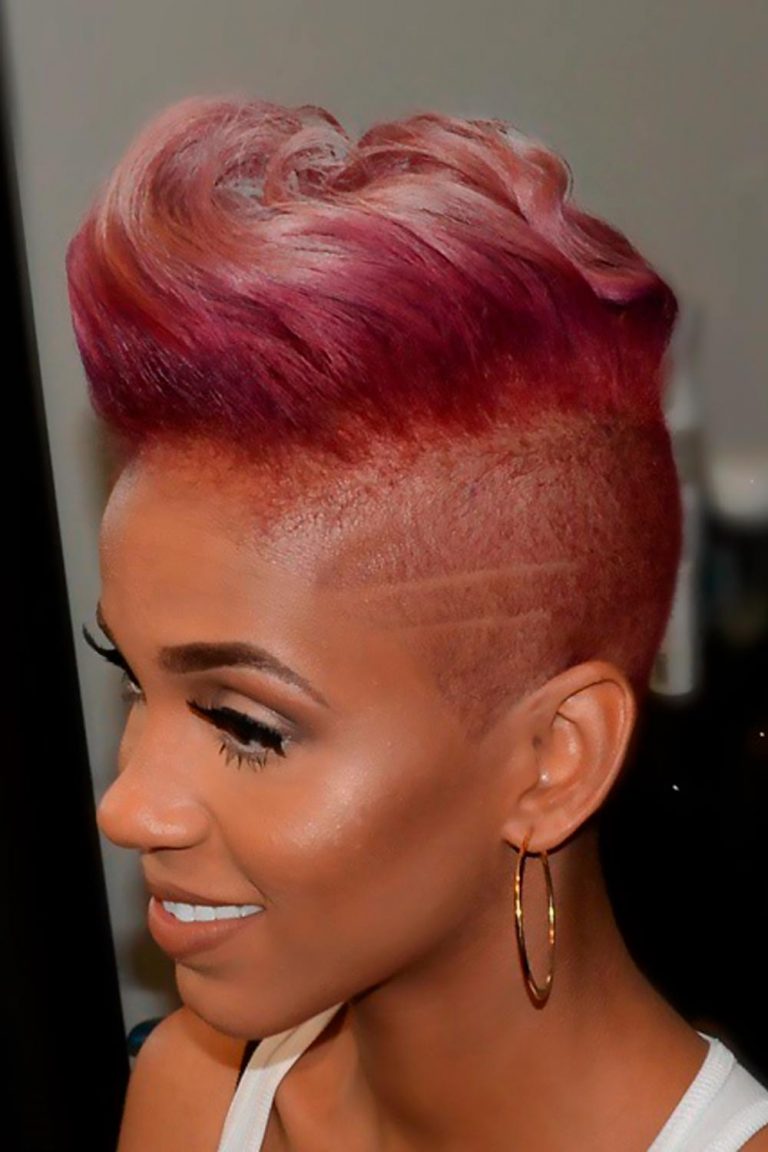 @anthonycuts
Who says you can't have it all? You can! A sleek, bright layered pixie with shaved sides and intricate design perfectly proves the point. Yet, you may have a few extra minutes to spend styling your haircut in the morning. Besides, regular touch-ups are on the table as well.
FAQ: Short Haircuts For Black Women
What hairstyles are good for black girls?
Natural curls, box braids, knotless braids, goddess braids, crochet braids, tribal and lemonade braids, cornrows, twists, pixie crops, dreadlocks, wavy hair are some of the best options for black hairstyles.
How do you make African American hair grow faster?
You should only wash your hair one time per week.
Pre-shampoo treatment should be a part of your daily wash routine.
Apply a moisturizing balm after each wash.
Detangle your hair carefully and lightly.
2-3 times a week, apply essential oils to your hair.
Cut your hair on a regular basis.
Opt for protective hairstyles.
Was this article helpful?