If you're looking to unleash your wild side and make a bold statement with your hair, then the short wolf cut is the style for you. This haircut combines edginess and elegance in a way that exudes confidence and sets you apart from the crowd. Delve into the intricacies of the wolf cut with short hair, its versatility and undeniable appeal. So whether you're contemplating a dramatic transformation or seeking inspiration for your next haircut, we've got you covered. Join us as we explore the art of styling and maintaining the wolf cut short hair. We've provided you with invaluable tips and techniques to achieve that perfect balance of untamed allure and chic sophistication. It's time to make a bold statement, exuding confidence and fierceness with the wolf cut for short hair!
Who will Suit a Short Wolf Cut?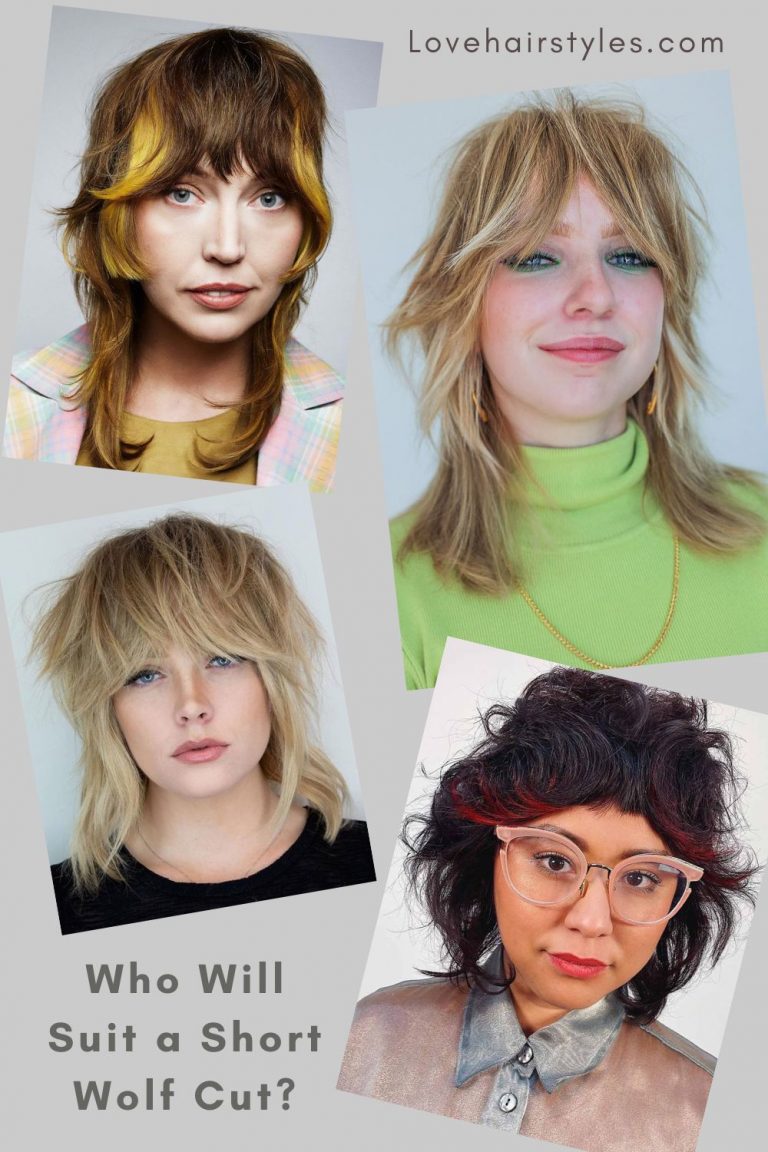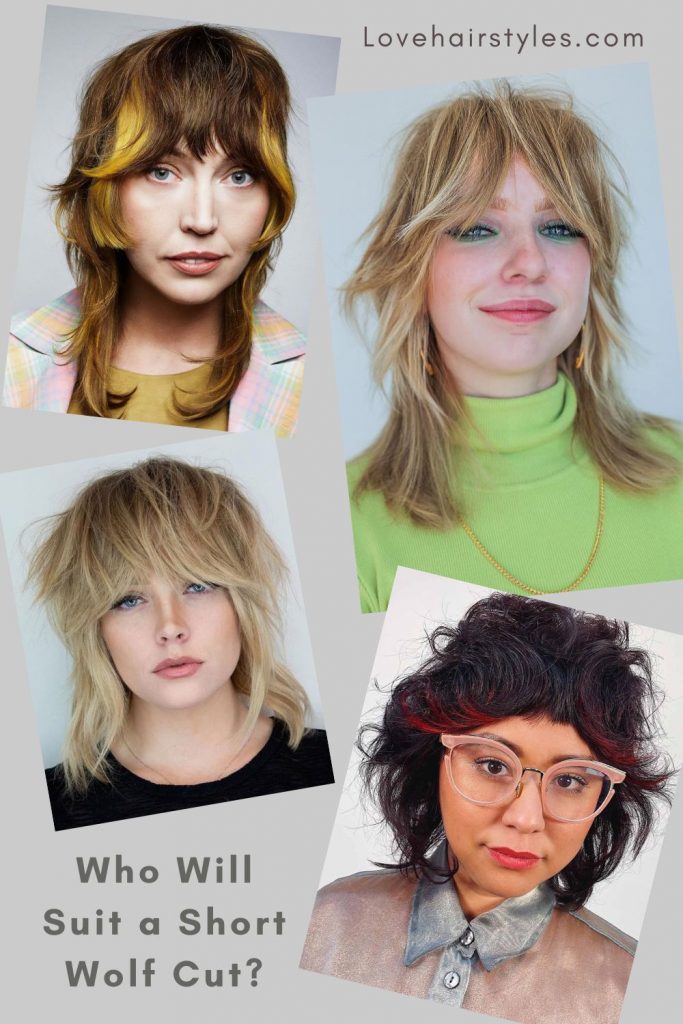 The short wolf cut is a versatile hairstyle that can suit a wide range of individuals. However, it depends on their hair texture, face shape, and personal style. While it may be particularly popular among those seeking a bold and edgy look, it can be adapted to accommodate different preferences and aesthetics. Here are a few factors to consider when determining if the short wolf cut hair is right for you:
Hair Texture: Such cut on short hair works well with various hair textures, including straight, wavy, and curly. However, it is important to consult with a hairstylist to ensure that the cut is tailored to your hair type. They can provide insights on how to achieve the desired style and recommend styling techniques that complement your hair.

Face Shape: The short wolf cut can complement a range of face shapes, including oval, round, square, and heart-shaped. The key is to customize the cut to flatter your unique features. For example, if you have a round face, adding layers and volume on top can help create the illusion of length. If you have a square face, softer, textured edges can help soften the angles.

Personal Style: The short wolf haircut is often associated with a bold, confident, and adventurous style. If you're someone who loves to make a statement with your hair and enjoys experimenting with different looks, this hairstyle can be a perfect fit. However, it's important to consider your personal preferences and lifestyle as well. While the short hair wolf cut can be low-maintenance, it may still require regular trims and styling to maintain its shape and texture.
So ultimately, who the wolf cut would fit is dependent on a lot of factors. Regardless, it can be personalized to fit any hair texture and face shape.
Very Short Wolf Cut Hairstyles
Credit photo: instagram.com/caithelle_hair
i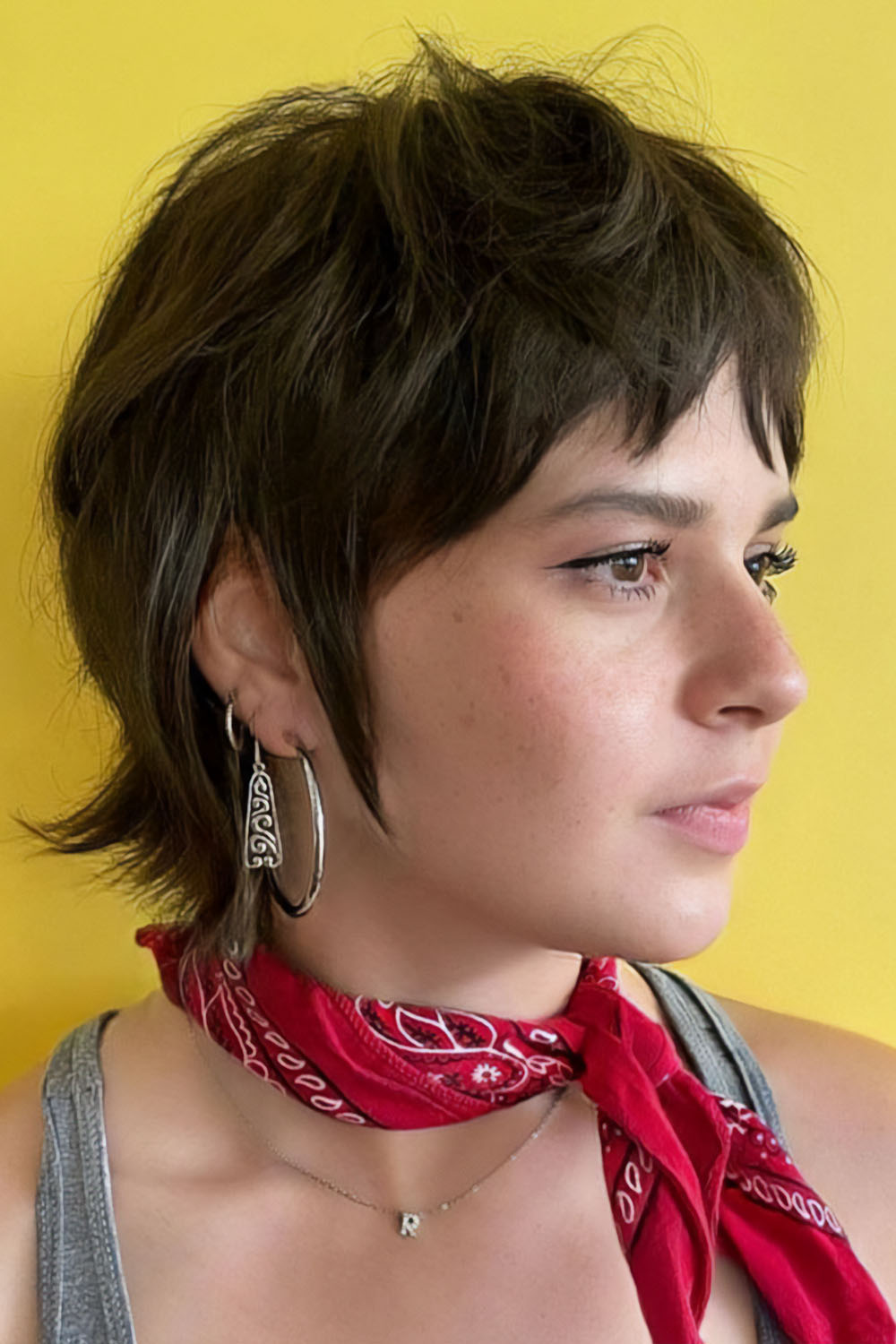 Credit photo: instagram.com/caithelle_hair
i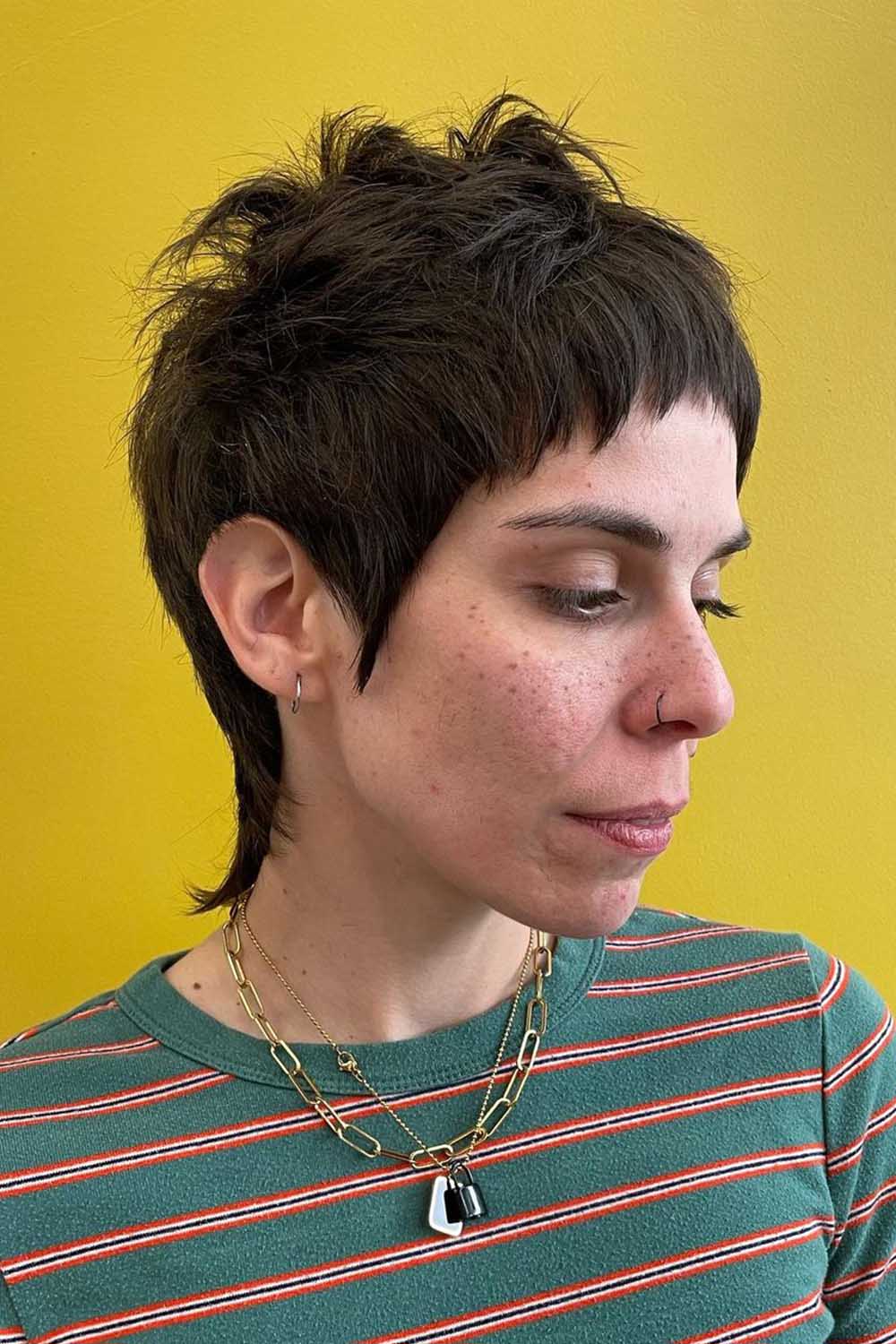 /
With the very short wolf haircut, comes a number of styling options. So those searching for stylish short haircuts for women can choose from the number of styling ideas provided below.
Wolf Cut for Blonde Hair
Credit photo: instagram.com/joeltorresstyle
i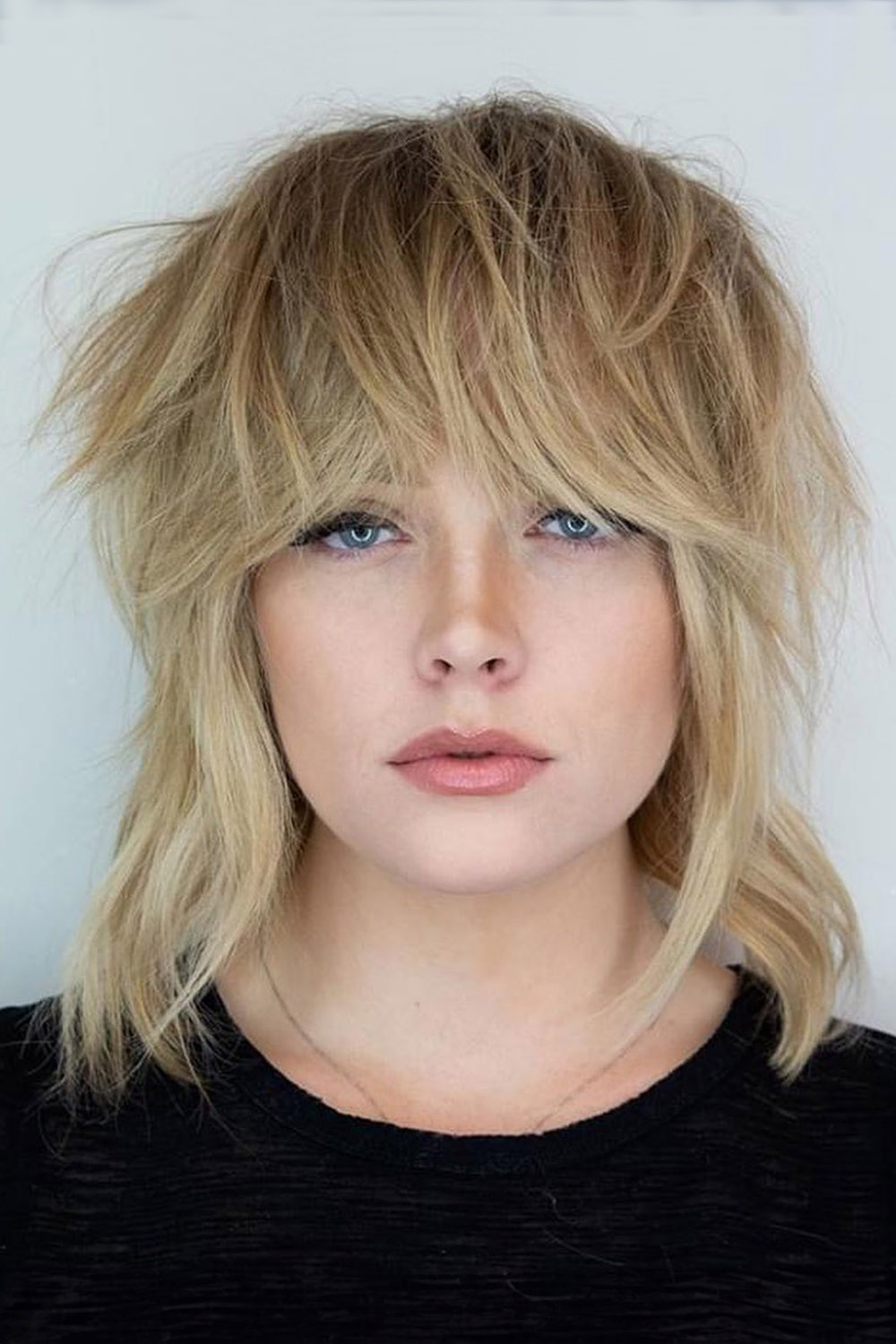 Credit photo: instagram.com/soraverly
i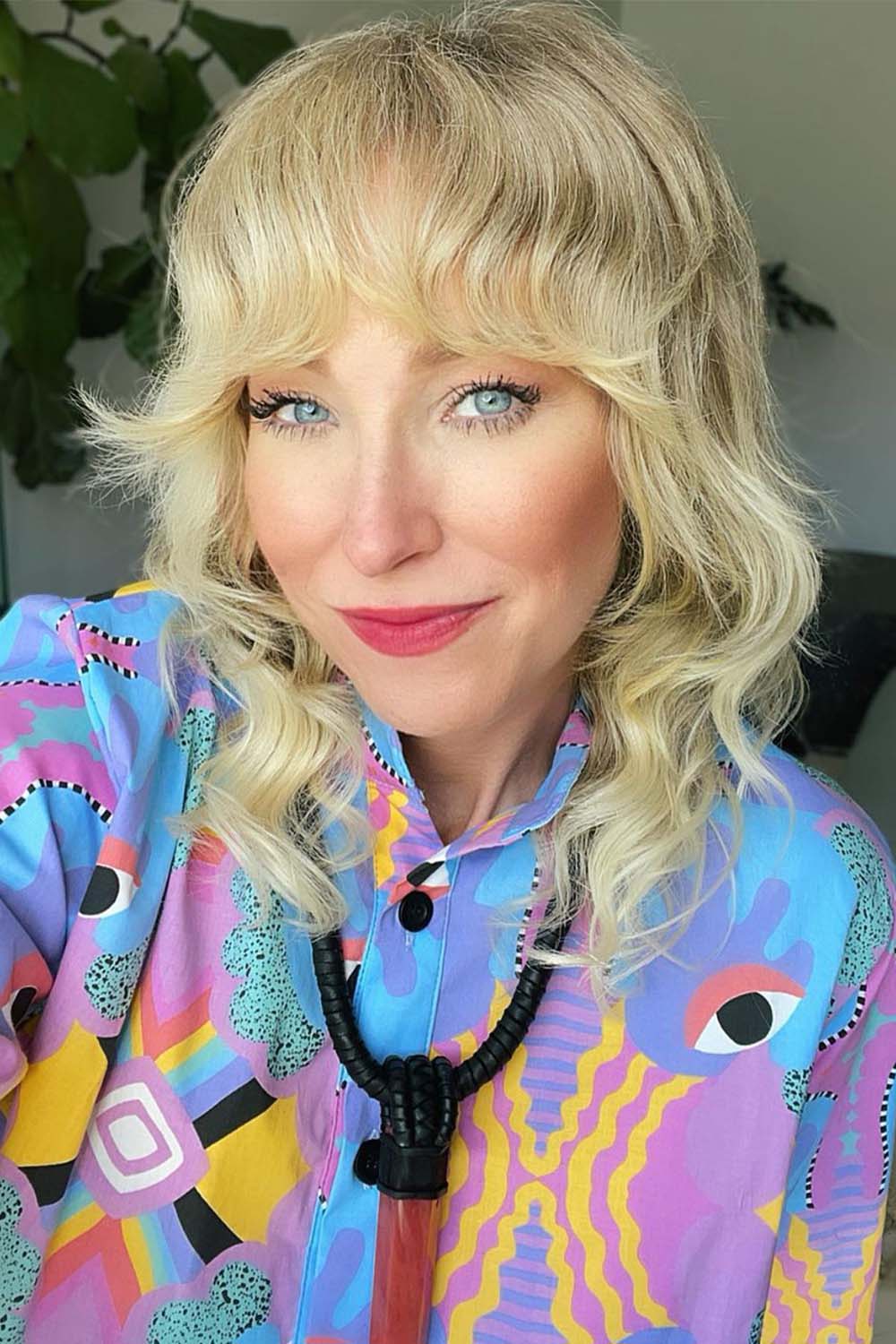 Credit photo: instagram.com/joeltorresstyle
i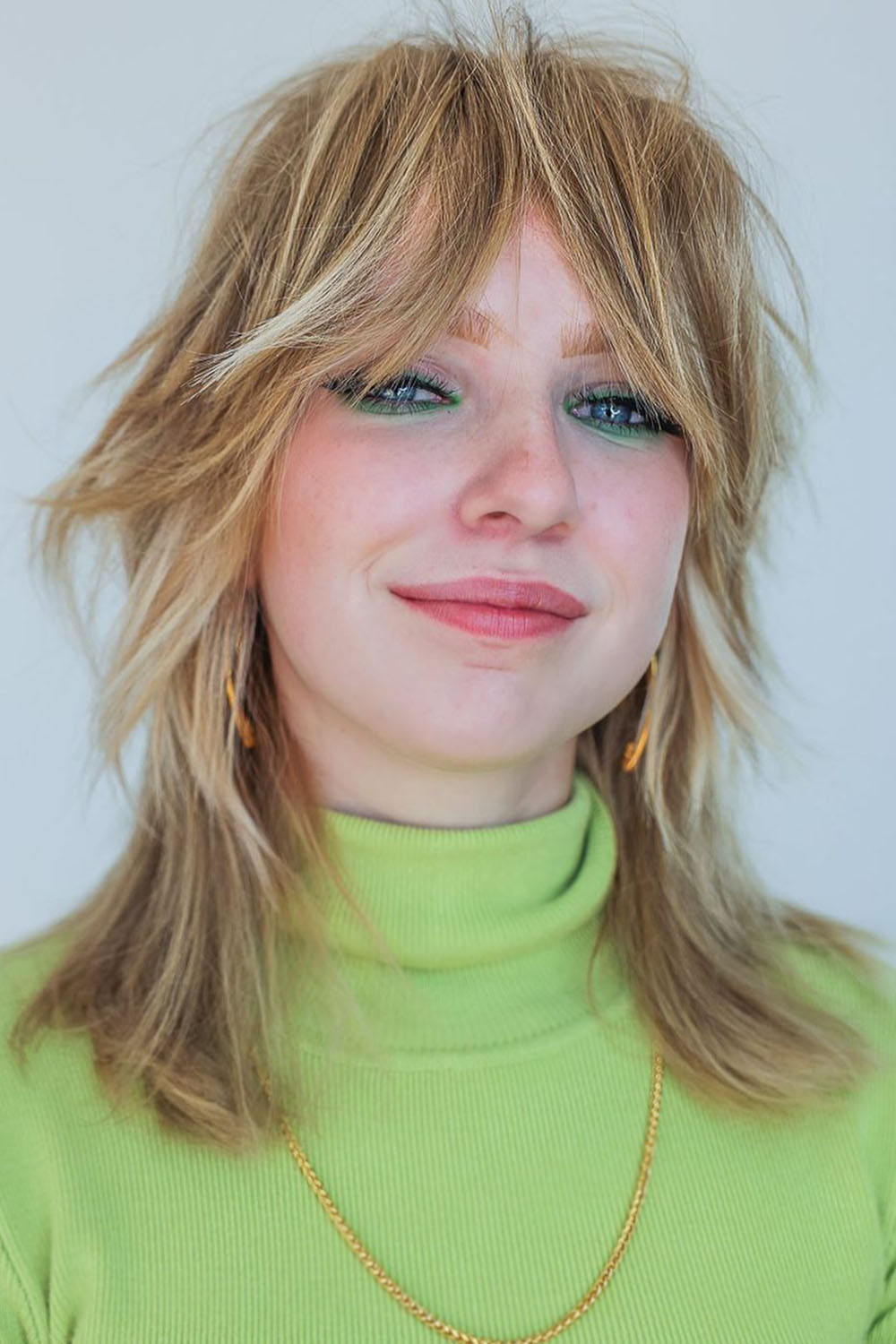 /
The blonde wolf cut is a modern and edgy hairstyle that combines elements of a shaggy mullet and a choppy bob. It features short, layered hair at the top and longer, textured strands towards the bottom, creating a distinctive and dynamic look. The cut typically incorporates a lot of volume and movement, making it perfect for those who want to add some flair to their blonde locks. To achieve the blonde long cut, the hair is typically layered and razored to create texture and dimension. The shorter layers at the crown add volume and height, while the longer layers at the back and sides add a touch of softness and femininity. The ends are often left slightly uneven to enhance the effortless, undone vibe of the style.
Short Wolf Cut For Wavy Hair
Credit photo: instagram.com/caithelle_hair
i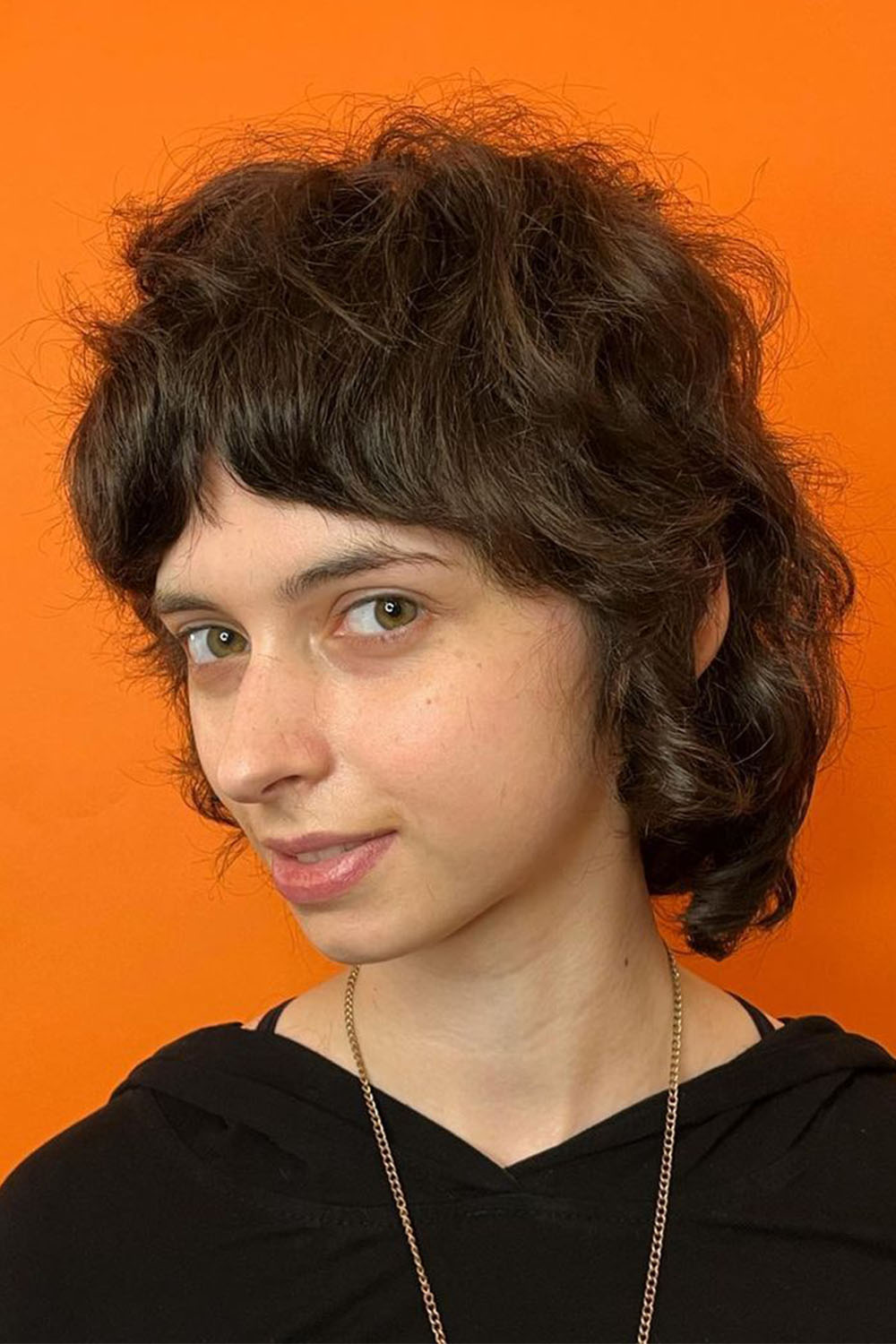 Credit photo: instagram.com/brianhickman1
i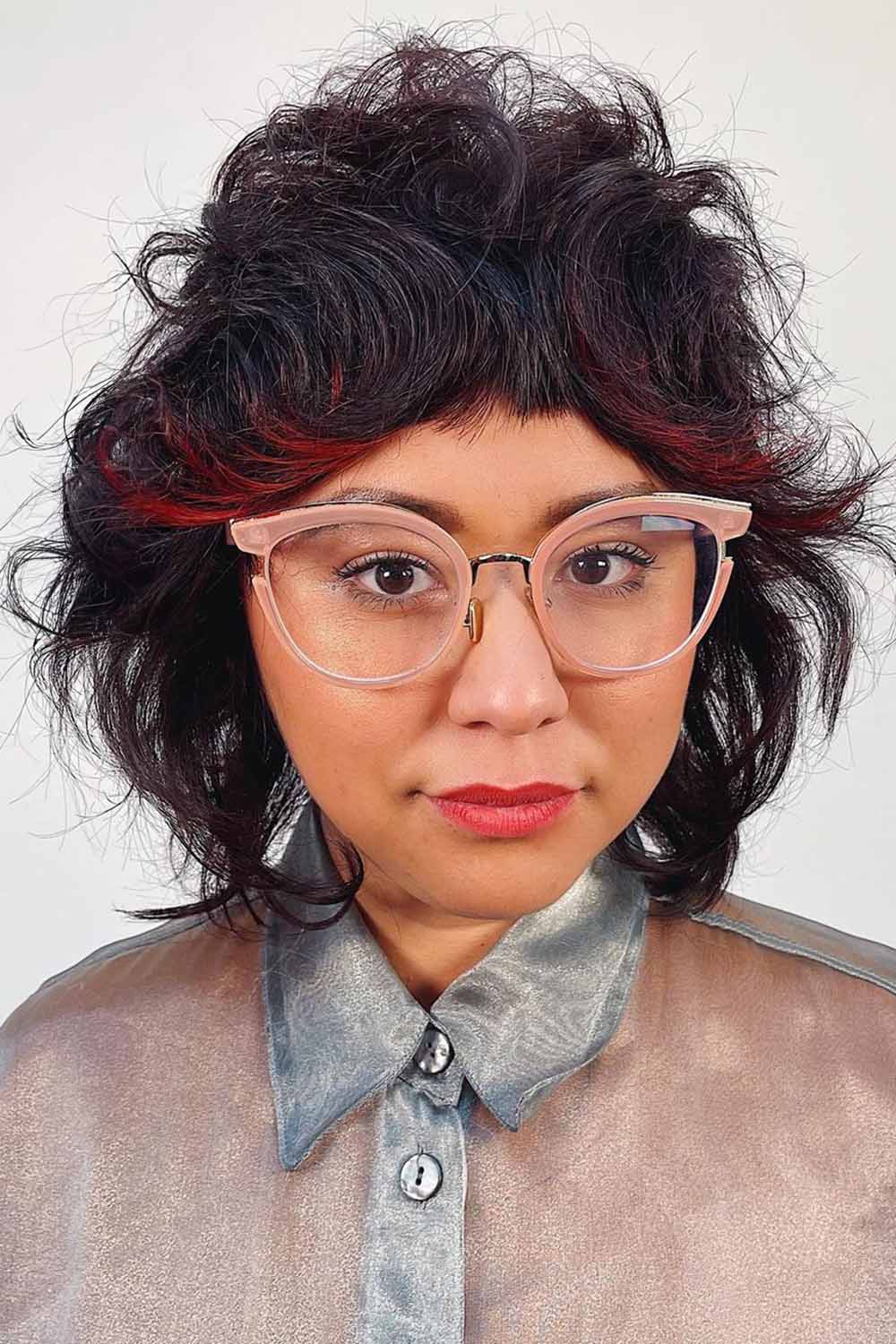 /
The versatile wolf cut wavy hair short is suitable for both men and women who want a low-maintenance yet fashionable look. To achieve the short wolf cut for wavy hair, your stylist will usually use scissors or clippers to create a short fade or tapered effect on the sides and back. The length on top is usually left longer, allowing the waves to be more prominent. This contrast between the shorter sides and the longer top creates a distinct and edgy look. The wolf cut curly hair is a stylish and low-maintenance haircut that embraces the natural texture of your hair. With its distinct look and versatility, it's a great choice for those looking to embrace their waves. They embrace the wolf cut short curly hair for a uniquely fashionable look.
Stylish Silver Cut
Credit photo: instagram.com/caithelle_hair
i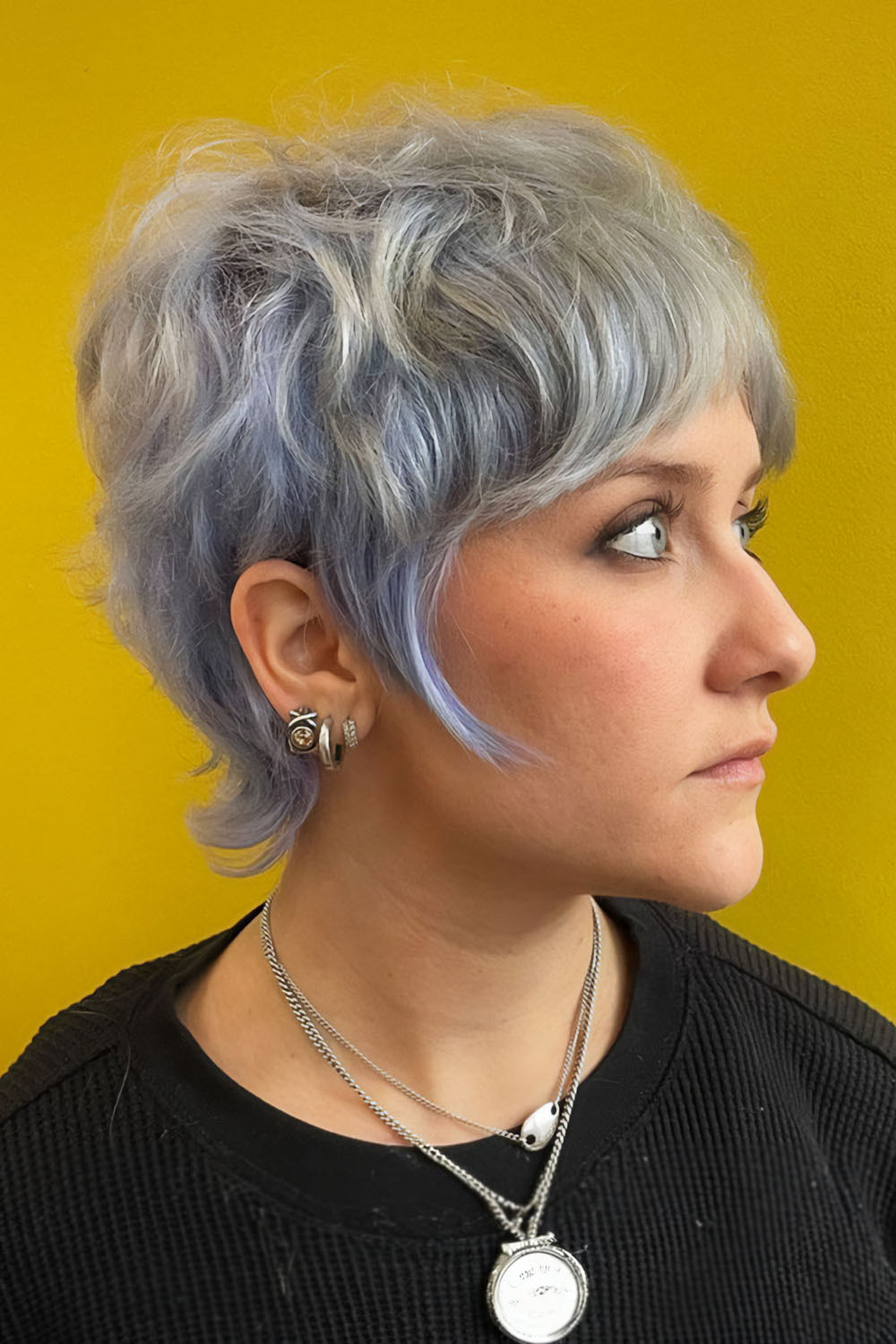 Credit photo: instagram.com/thehairygodmotherr
i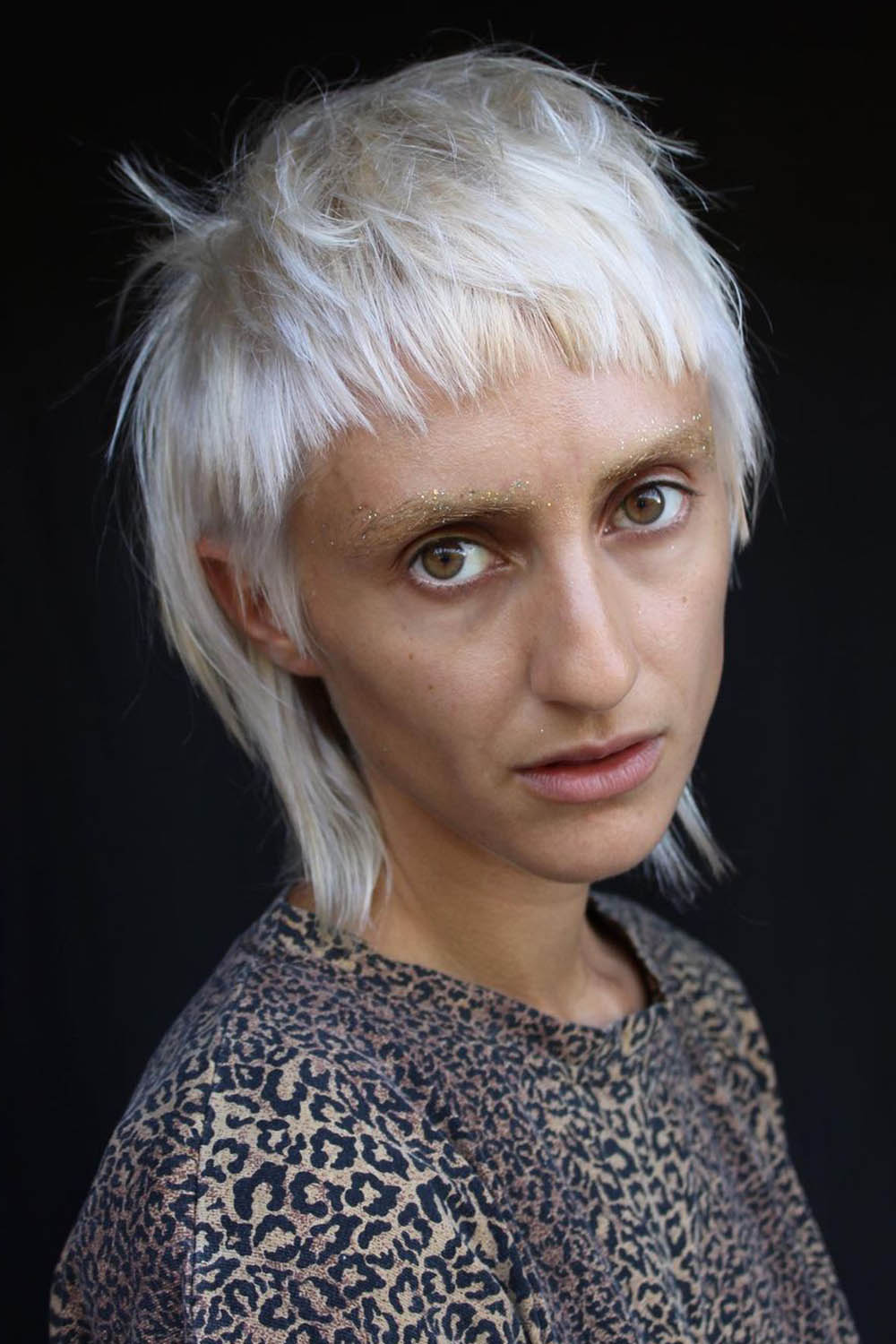 /
The stylish silver cut is a stunning hairstyle that captures the spirit of grace, power, and enigmatic beauty. Imagine the cascading strands of lustrous silver, shimmering under the moonlight, effortlessly framing your face with an air of mystique. The stylish silver wolf hair cut short draws inspiration from the untamed nature of a wolf's mane, blending edgy textures and a touch of unconventional charm. It embodies the boldness of a wolf while embracing the elegance of contemporary style. At its core, this silver cut is characterized by its distinctive layers, precision cuts, and strategic tousling. The hair is artfully shaped to create a silhouette that echoes the untamed nature of a wolf's fur, with shorter layers on top that gradually blend into longer strands at the bottom.
Crazy Colorful Wolf Cut
Credit photo: instagram.com/ququ_raaakun7
i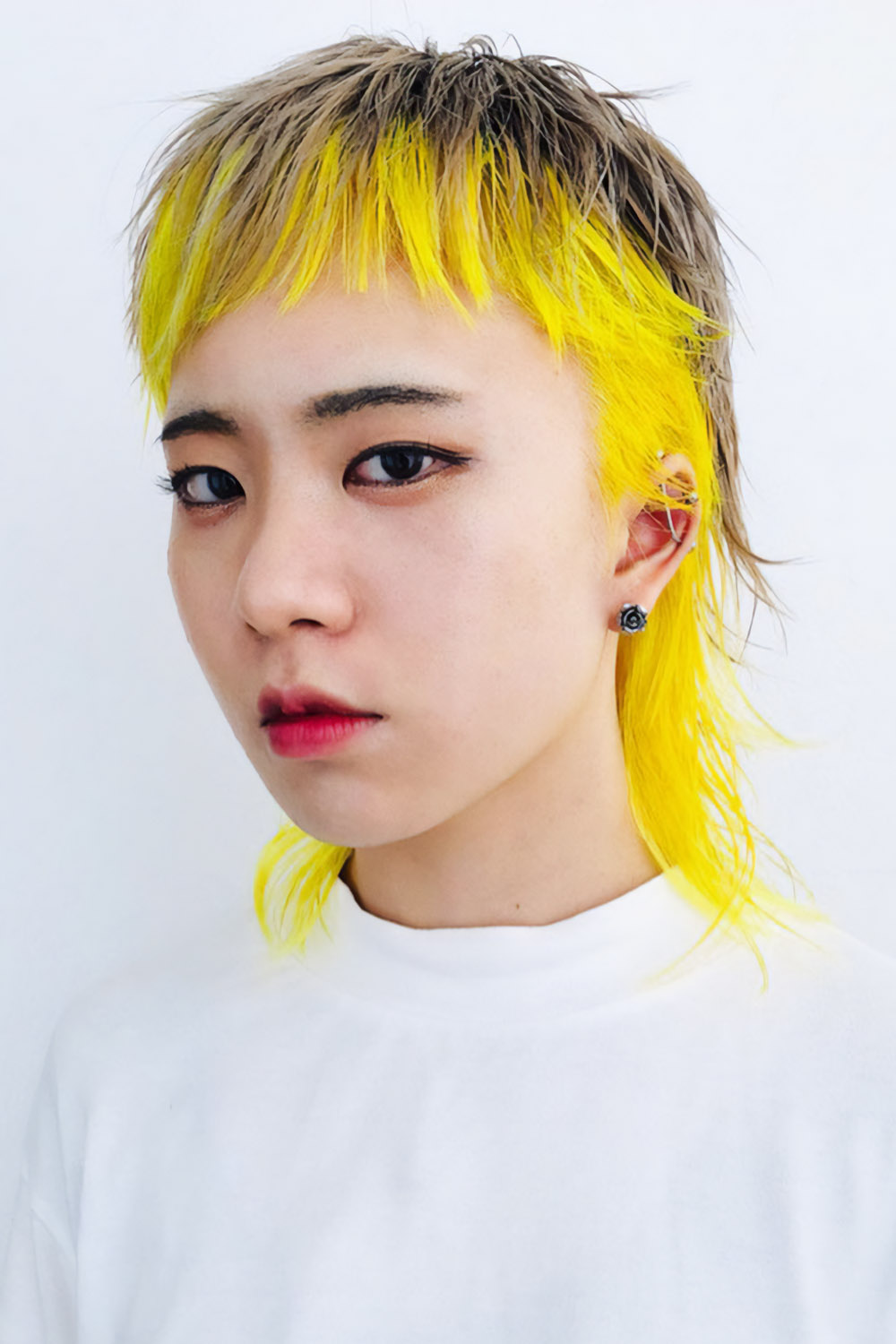 Credit photo: instagram.com/brianhickman1
i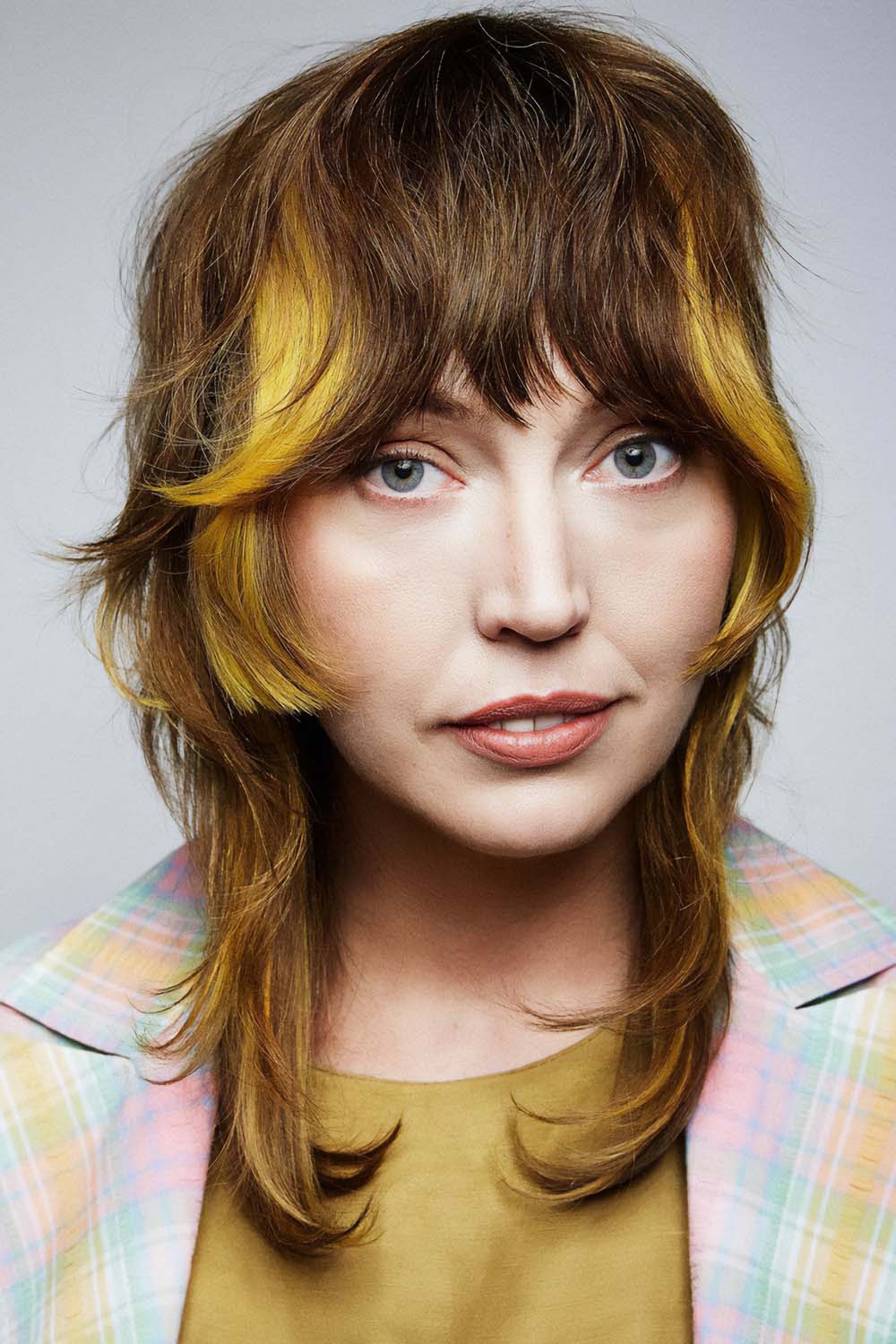 Credit photo: instagram.com/ququ_raaakun7
i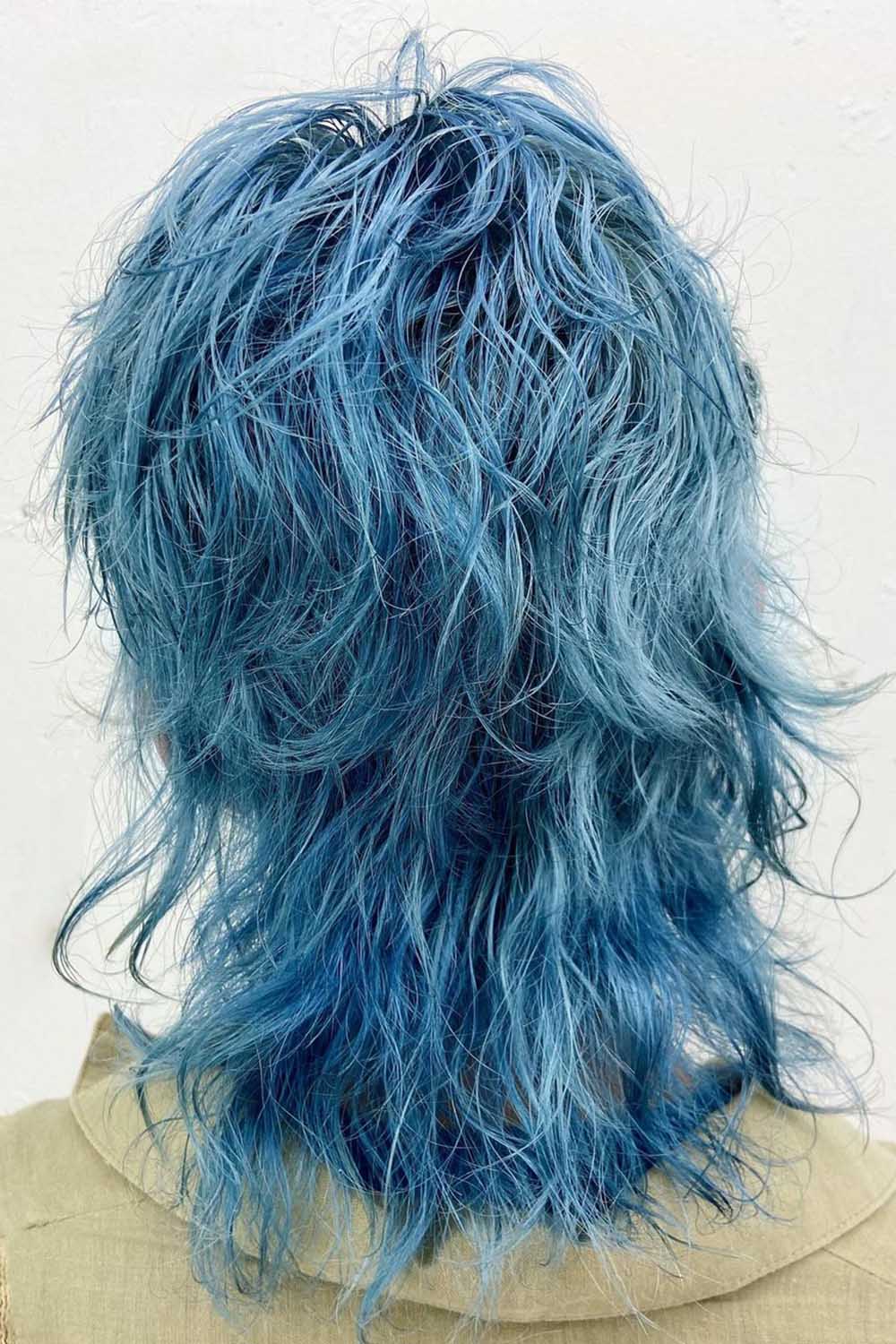 /
Bring the unique and adventurous hairstyle of the wolf cut together with the vibrant hues of vivid imagination together. The result is the crazy colorful wolf cut. What truly sets this style from other wolf cut is the explosion of colors. It is suitable for those dissatisfied with ordinary hair shades but who crave a palette that would mirror their vibrant personality. While you can keep the style simple by opting for a single color, there are other options. If you opt for a Korean wolf cut short hair, introduce two complementary shades for an extraordinary result. An example is brown and yellowish gold, although you can go for any color spectrum of your choice. The darker shades can be incorporated at the base of the hair with the brighter shades at the tips.
Short Cut With Bangs
Credit photo: instagram.com/caithelle_hair
i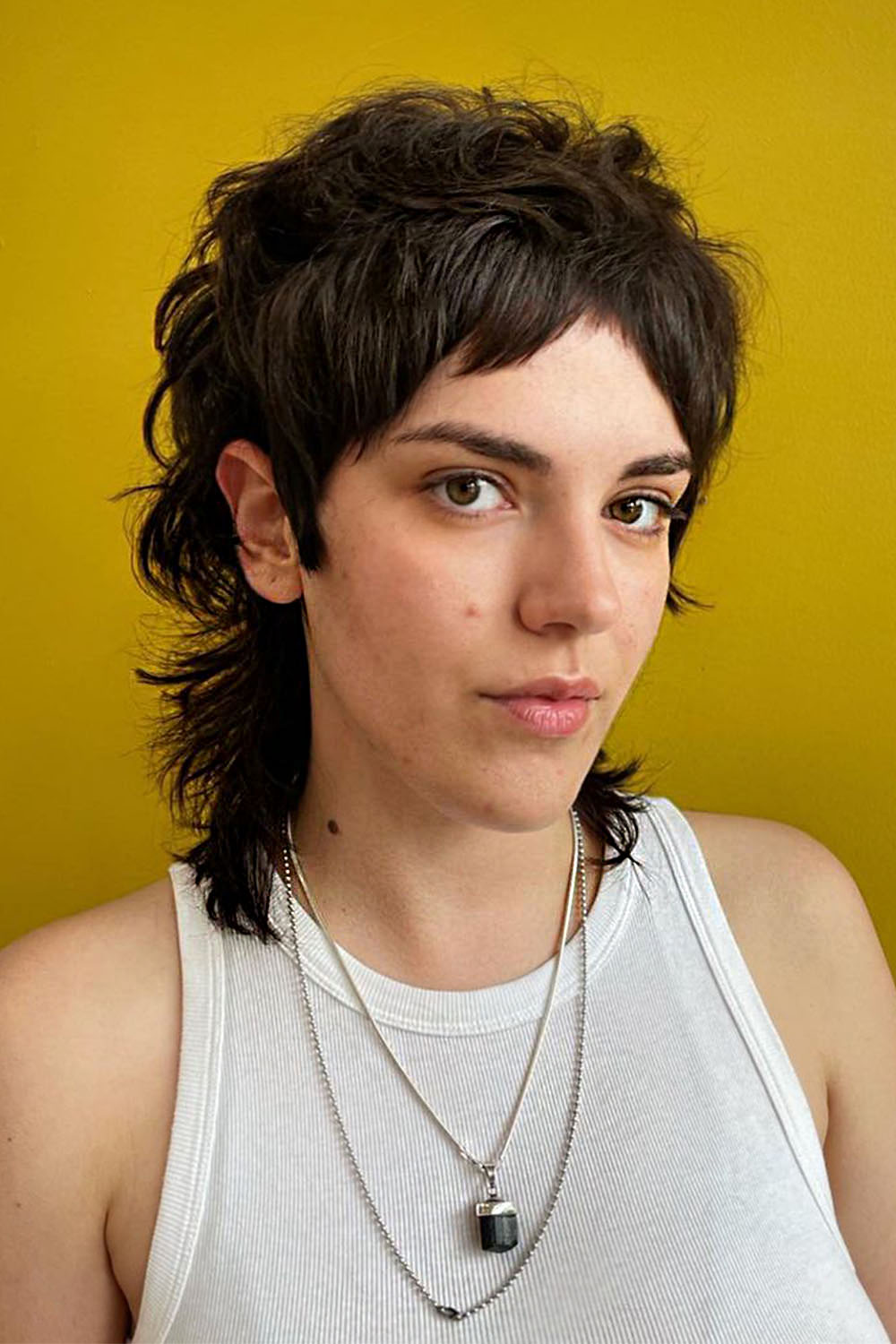 Credit photo: instagram.com/caithelle_hair
i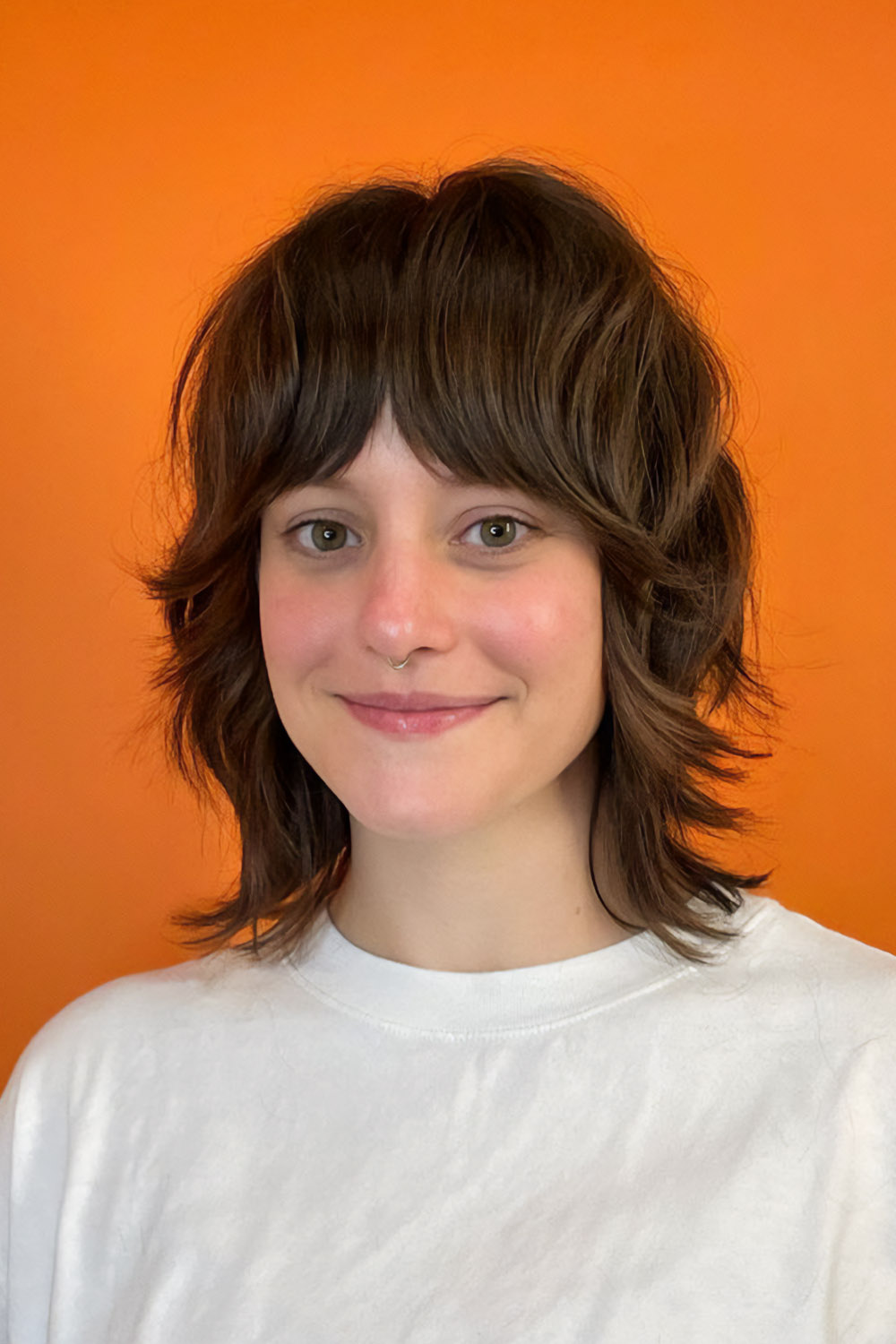 /
One of the standout features of the wolf cut is the addition of bangs. Bangs can transform any haircut and add a touch of personality. In the case of this cut, the bangs are often kept on the longer side, grazing the eyebrows or falling just above the eyes. These short wolf cut with bangs help to accentuate the facial features and provide a playful, youthful look. shapes. For those with straight hair, the short wolf cut with curtain bangs can enhance texture and create a tousled appearance. If you have wavy or curly hair, the layers can help define your natural texture and add movement. Styling options are endless, ranging from tousled and messy to sleek and polished, depending on your preference. This hairstyle has been a go-to choice for those seeking a modern touch to their everyday outfit.
FAQ: Short Wolf Cut for Different Face Shapes
Wolf Cut for Round and Oval Face
As the wolf cut isn't particular to a specific face shape, it would also complement individuals with round and oval face shapes. Opt for long layers to help elongate the face and create the illusion of length. You can also consider adding side-swept bangs that help visually lengthen and slim down the face. It is important to avoid blunt cuts as they may accentuate the roundness of the face. Oval face shapes can experiment with different parting options to change the way your face appears with the cut. Also, shorter layers around the cheekbones enhance the natural contours of your face.
What to Choose for a Heart-Shaped Face?
Go for styles that create balance by softening the width of the forehead and adding width to the chin area. Ask your stylist to add layers throughout the mid-lengths and ends of your hair. You can also keep the length of the wolf cut around or slightly below the shoulders. This is because longer hair draws attention away from the forehead and towards the chin area. Finally, bangs are an excellent addition to suit heart-shaped faces. Opt for either side-swept or curtain bangs that graze the brows or fall just below the cheekbones. These types of bangs soften the forehead and draw attention to the eyes for a more harmonious appearance.
Short Wolf Cut for Square Face
The key to a wolf cut short for a square face is to soften the angular features and create balance. Ask your stylist for a layered cut with varying lengths. By incorporating shorter layers around the face, you can create a softer and more feminine appearance. Go for bangs that break up the squareness of the face by adding diagonal lines. They create a more rounded and balanced look, minimizing the strong angles.
The short wolf cut has emerged as a daring and empowering hairstyle trend that allows individuals to unleash their wild side and exude a sense of fierce confidence. Throughout this blog post, we have explored the ins and outs of this edgy haircut, providing tips, inspiration, and styling ideas to help you rock the short wolf cut with ease. Whether you're seeking a low-maintenance yet impactful look or aiming to make a bold statement, this wolf haircut offers versatility and an unmistakable sense of elegance. From its origins on the runway to its integration into everyday style, this hairstyle has captured the attention of fashion-forward individuals worldwide.
REFERENCES: