A long bob haircut with bangs is the best way to upgrade your medium length hair. The thing is that long bobs seem to be in fashion for ages now. There is nothing better than a lob with bangs for a fresher and more stylish look. Besides, this is the case when neither age nor face shape matters. And we will try to prove it to you today.
Long Stylish Layered Bob
Source: salsalhair via Instagram, kearybladel via Instagram, joeltorresstyle via Instagram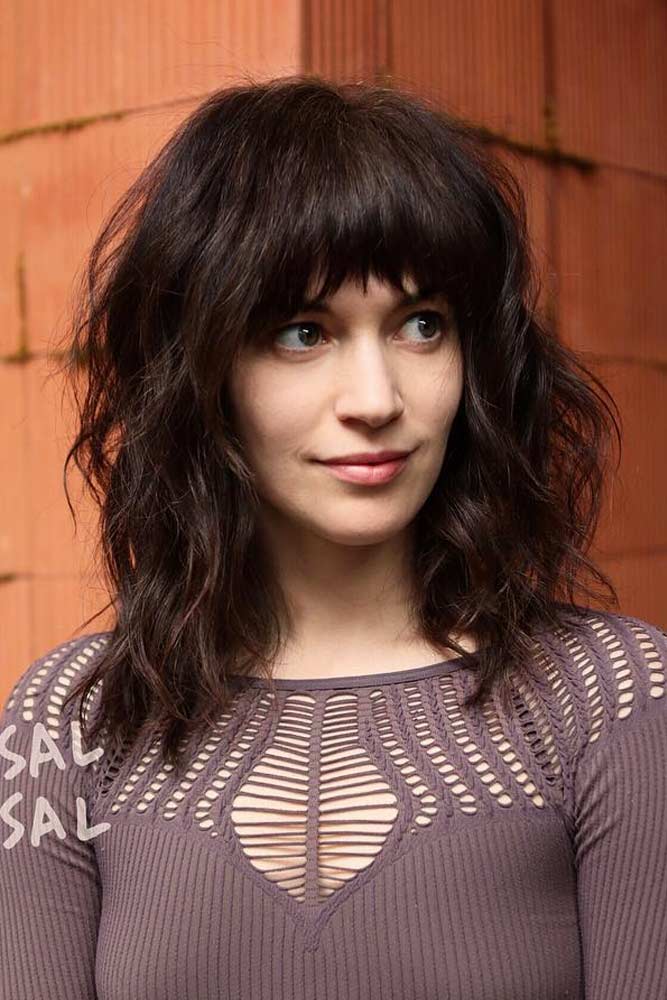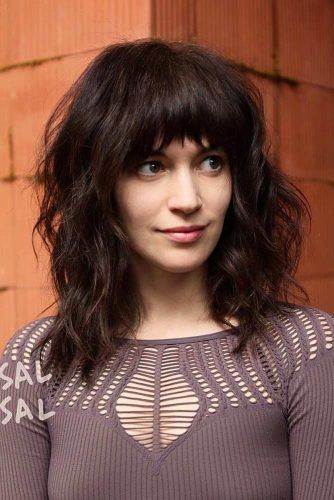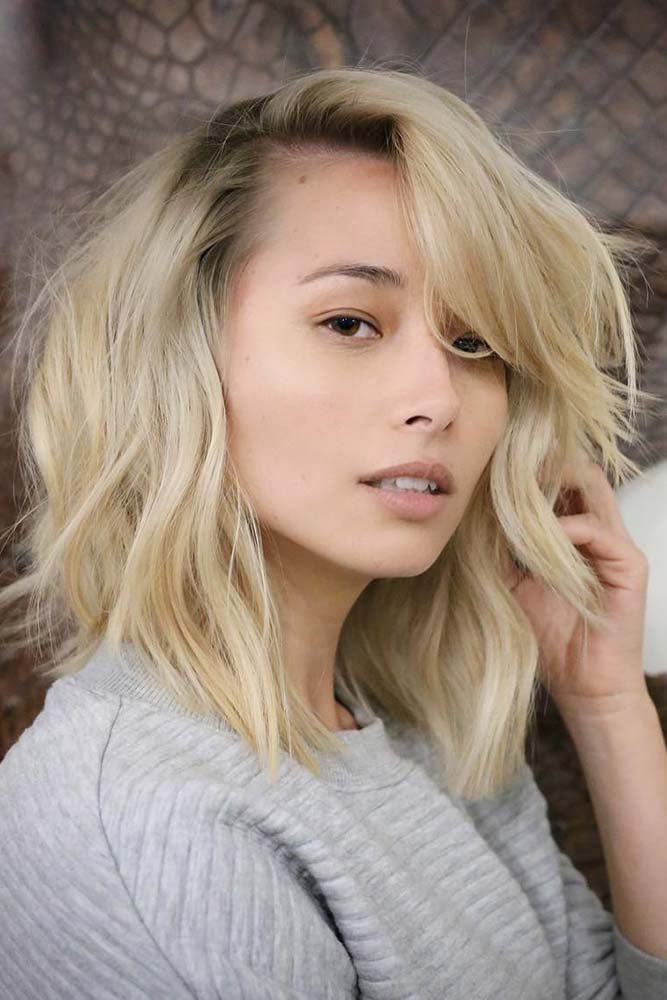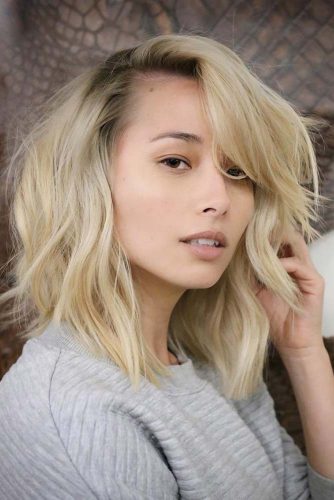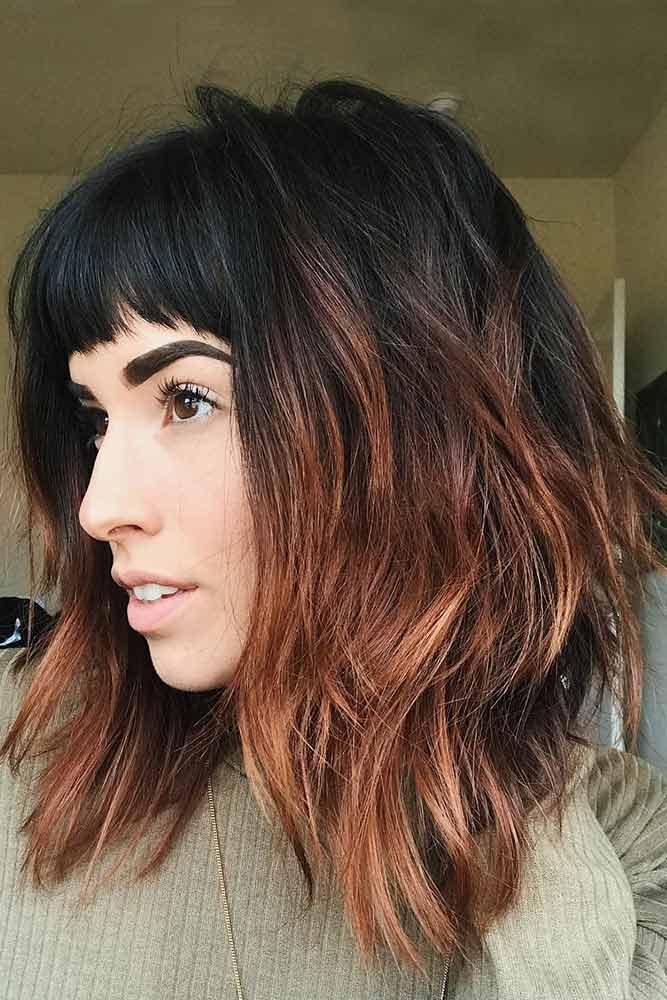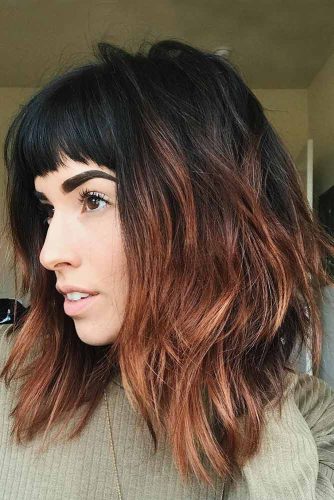 Layered long bob haircuts are the definition of classics. But if you know a trick or two, you can always take it to the next lever. For example, add a short fringe and some copper-bright ombre, and you will look completely different.
Cute Messy Bob
Source: timm.morrison via Instagram, danielmbeauty via Instagram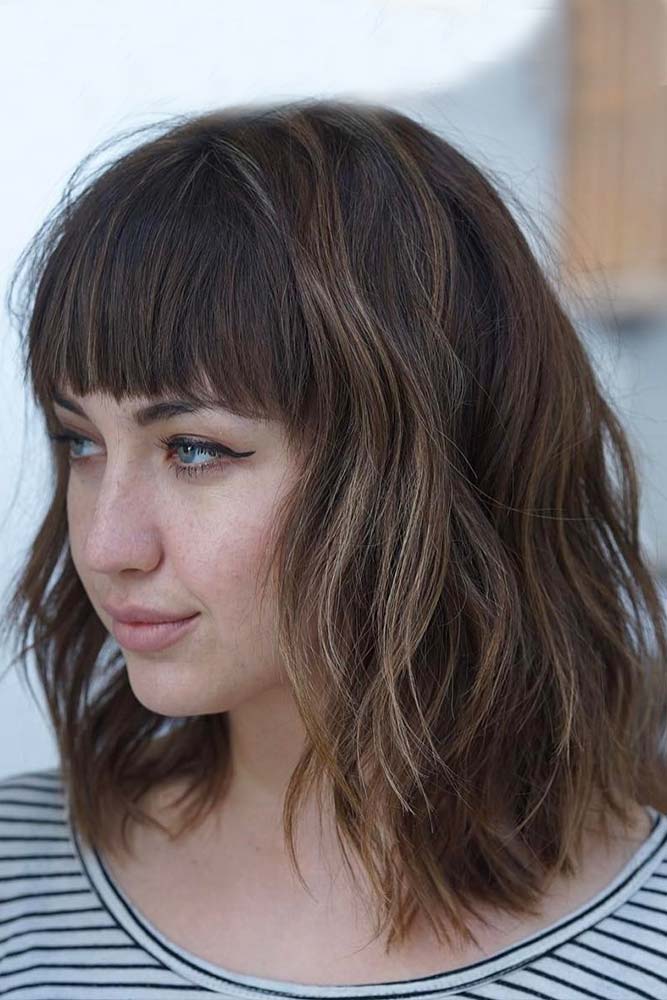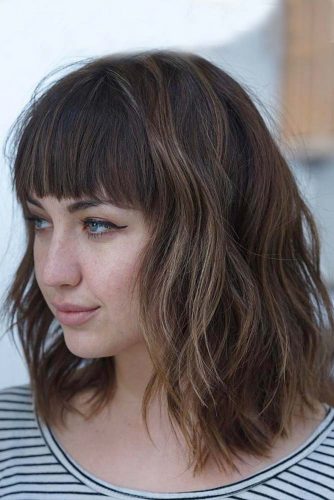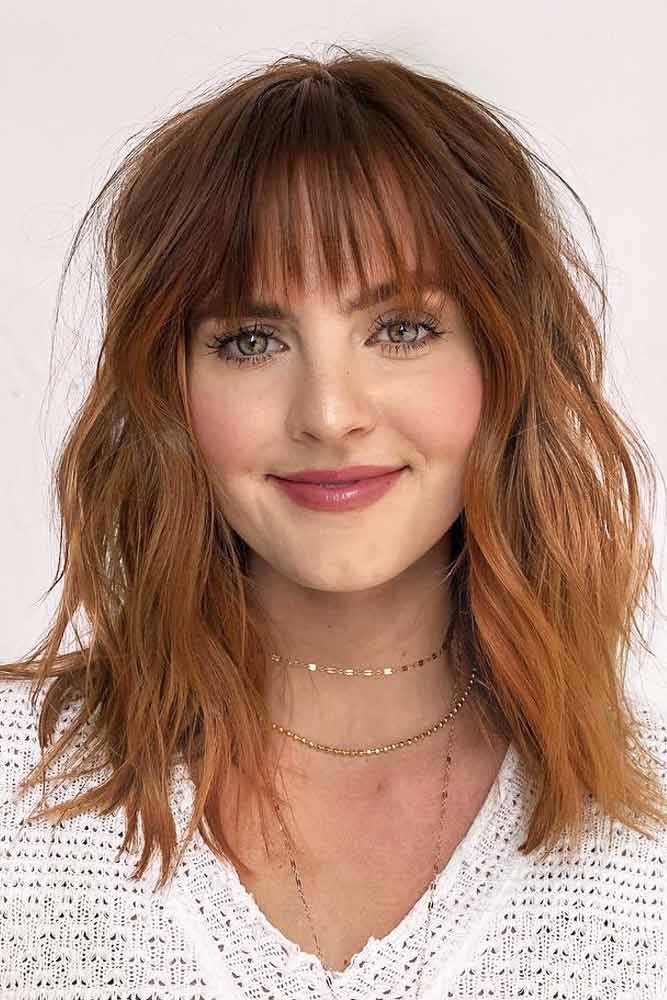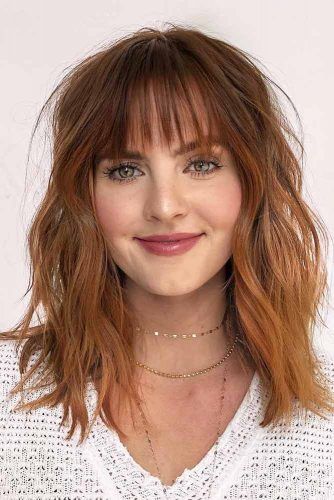 Of course, the art of how to cut bangs so that they suit you best is totally something your master should be aware of. But there is always that little something you can come up with and point your hairdresser in the right direction.
Shaggy Layers
Source: timm.morrison via Instagram, salsalhair via Instagram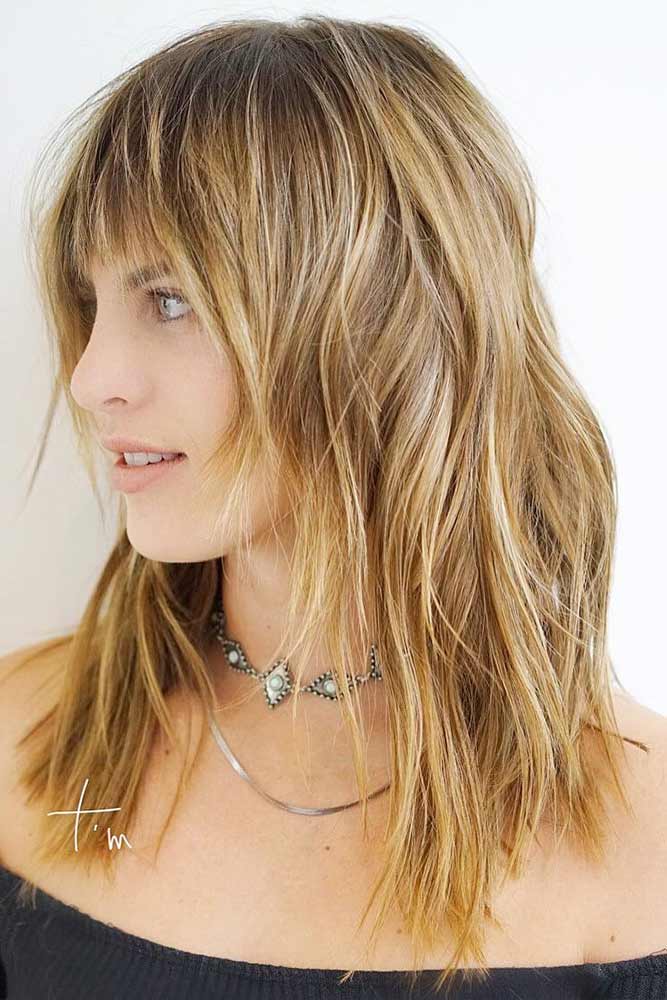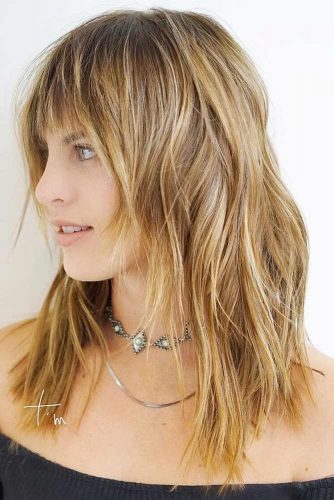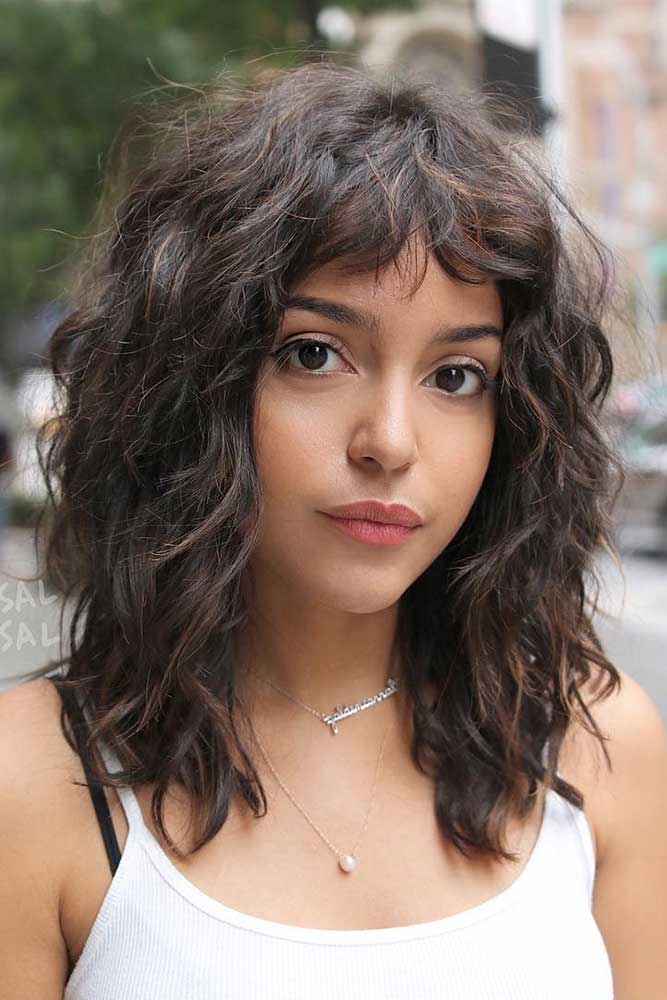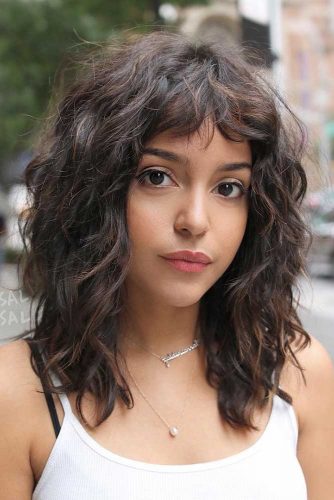 The thing is if you do not want to look like everyone else – you do not have to! All that you need is to find yourself a nice shaggy bob and add some bright color to it. How do you like blue?
Sleek Lob With Bangs
Source: piminova_valery via Instagram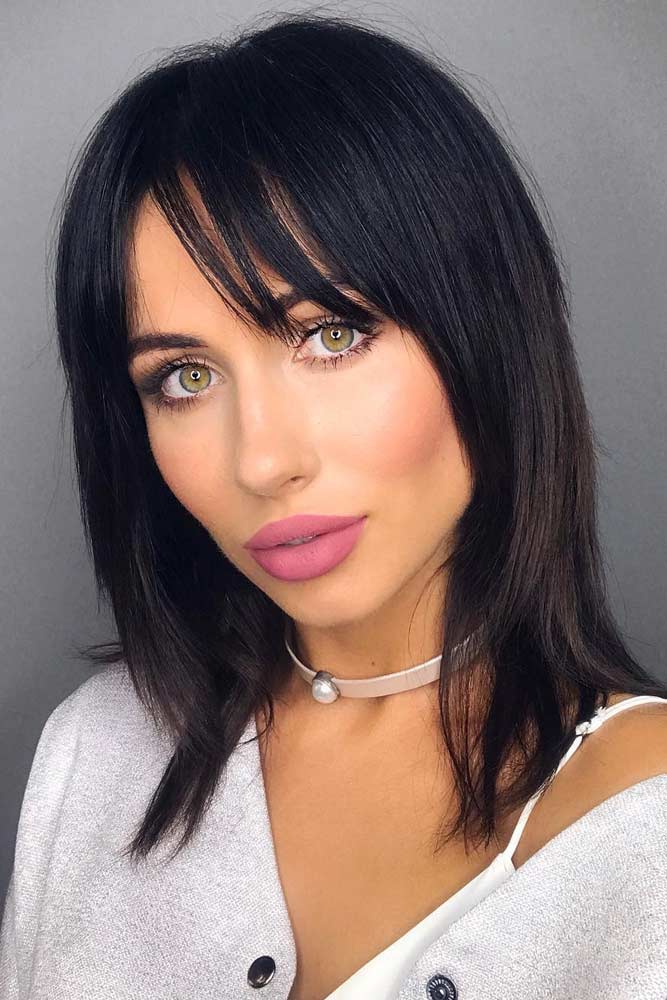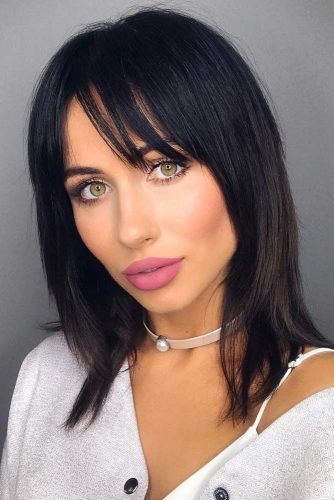 It is true that maintaining an angled bob may be a little difficult. But on the other hand, if you are searching for something bold but not too edgy, there is nothing better to suit that purpose in our opinion.
Add Some Style To Your Bob Hair Cut
Source: joeltorresstyle via Instagram, rachelwstylist via Instagram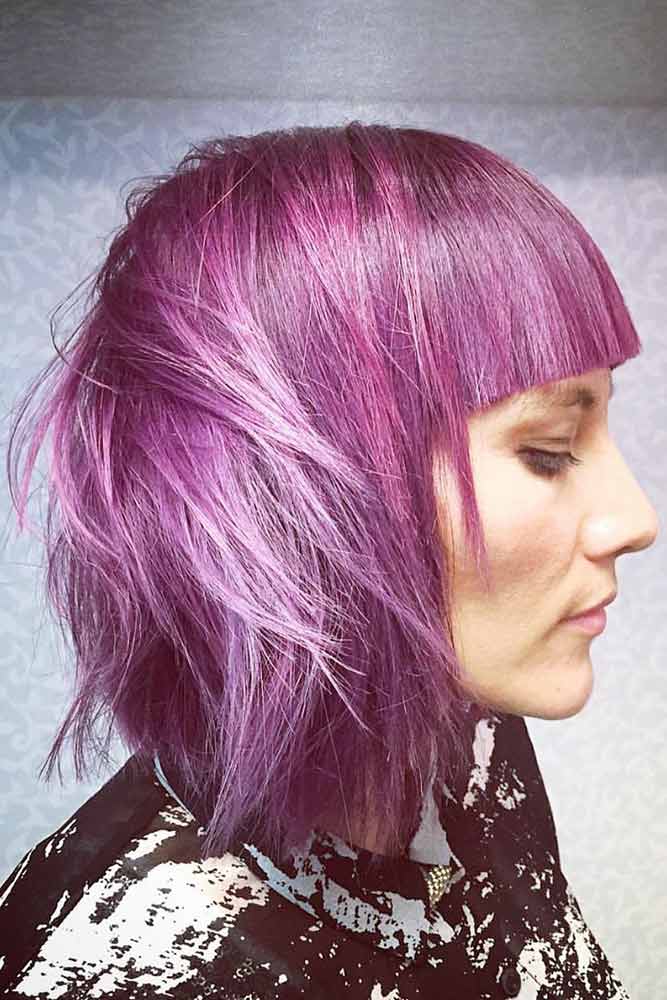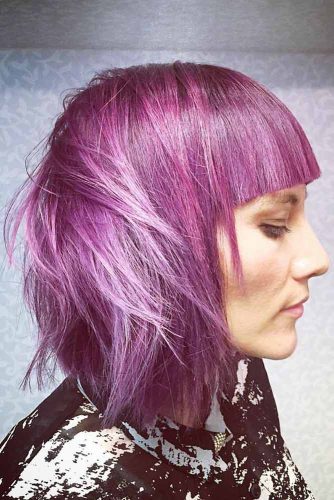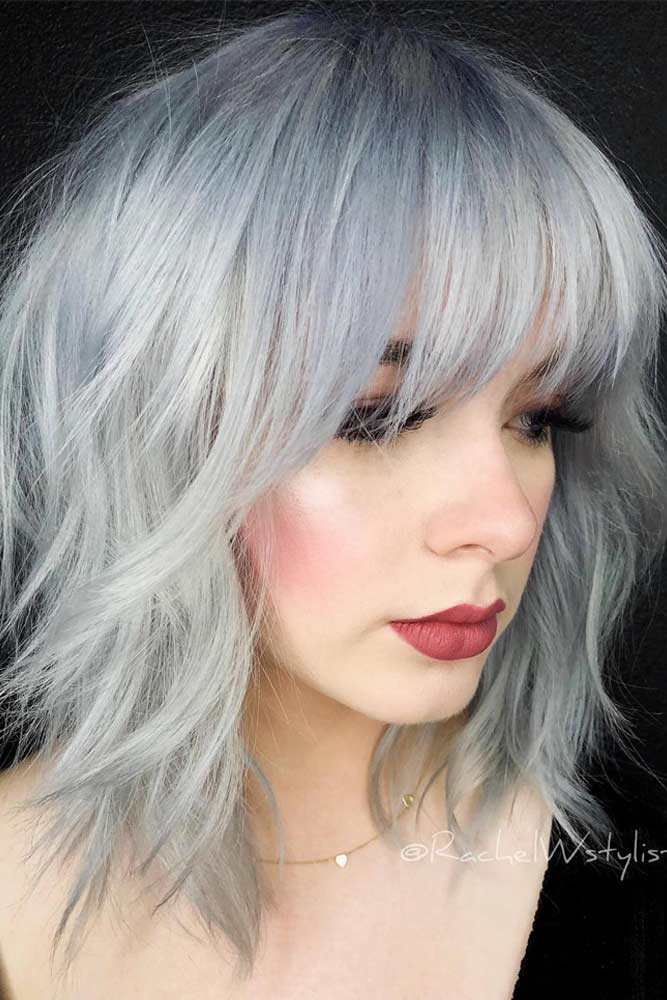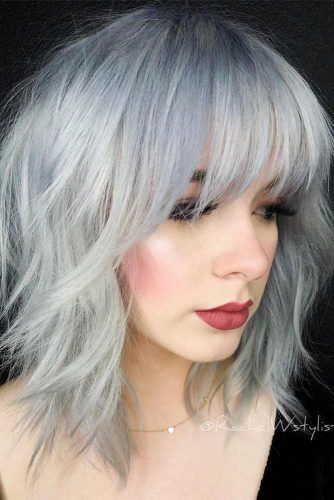 What is the best thing you can do to your brown locks, except the cut, to make them look even more special? We think that not only adding some light waves would be a nice idea, but also some sweet balayage is necessary. What do you think?
Some Ideas For Charming Blondes
Source: kearybladel via Instagram, ashleenormanhair via Instagram, salsalhair via Instagram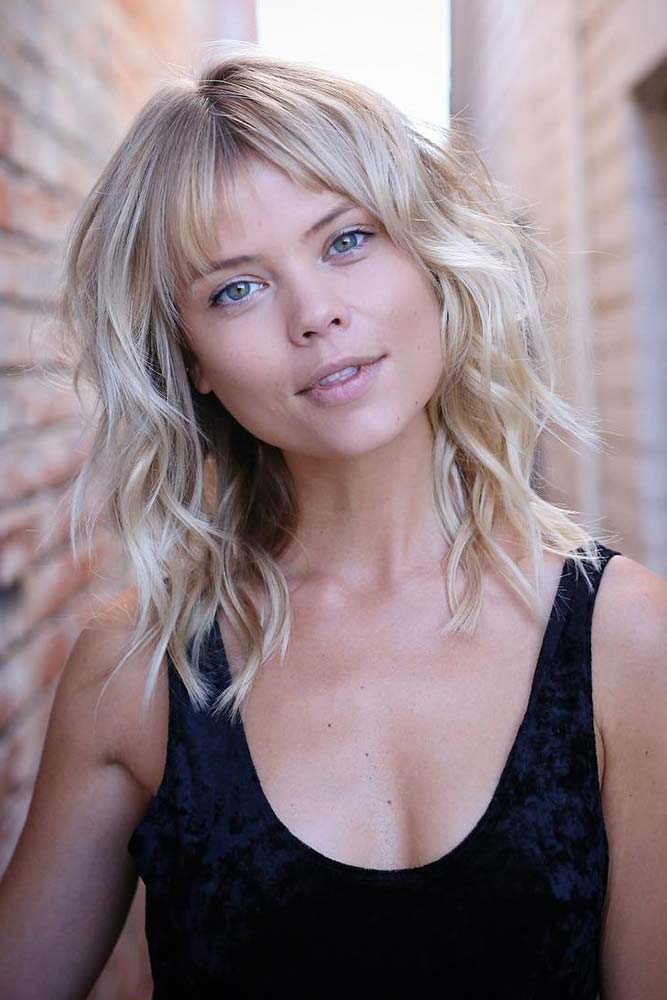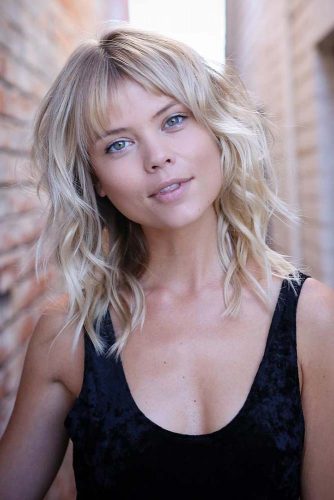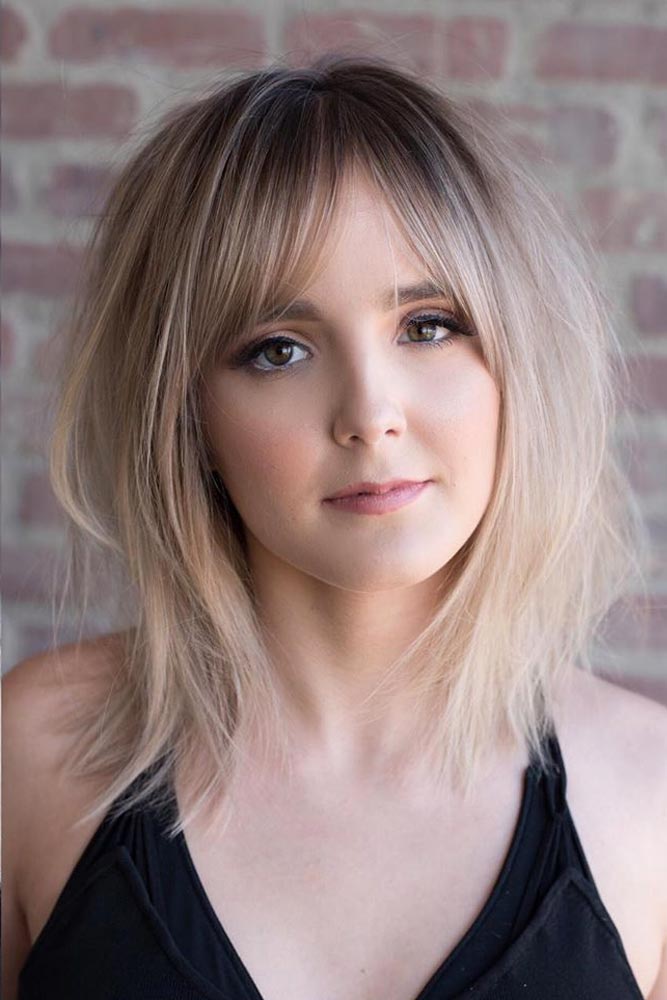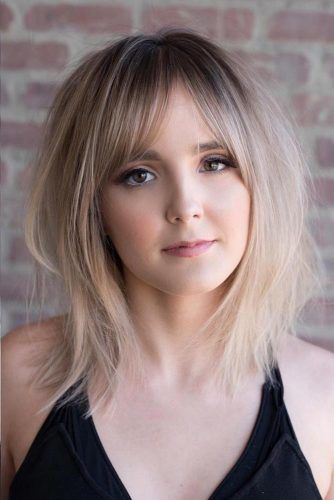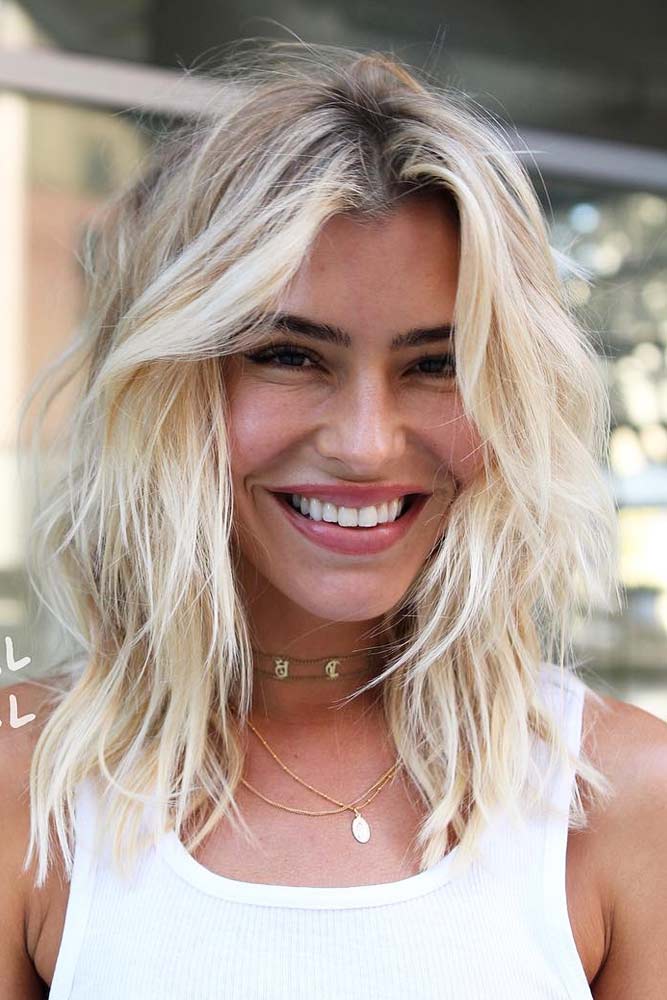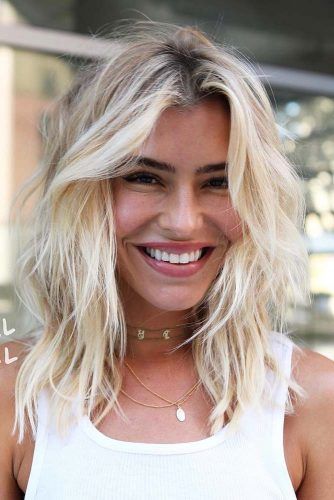 If you are a blonde who is quite self-confident and easy-going, one of these hairstyles will work for you.
Angled Lob With Bangs
Source: thejennshin via Instagram, caraisacat via Instagram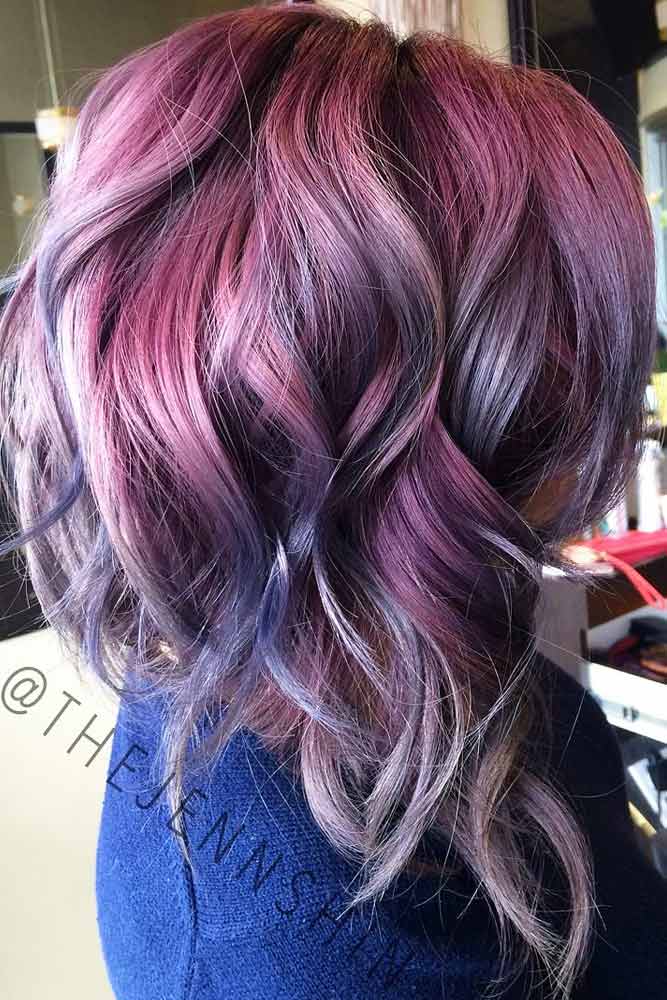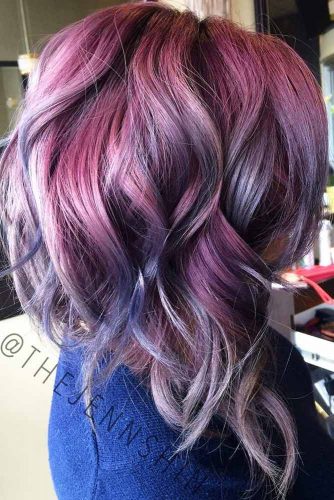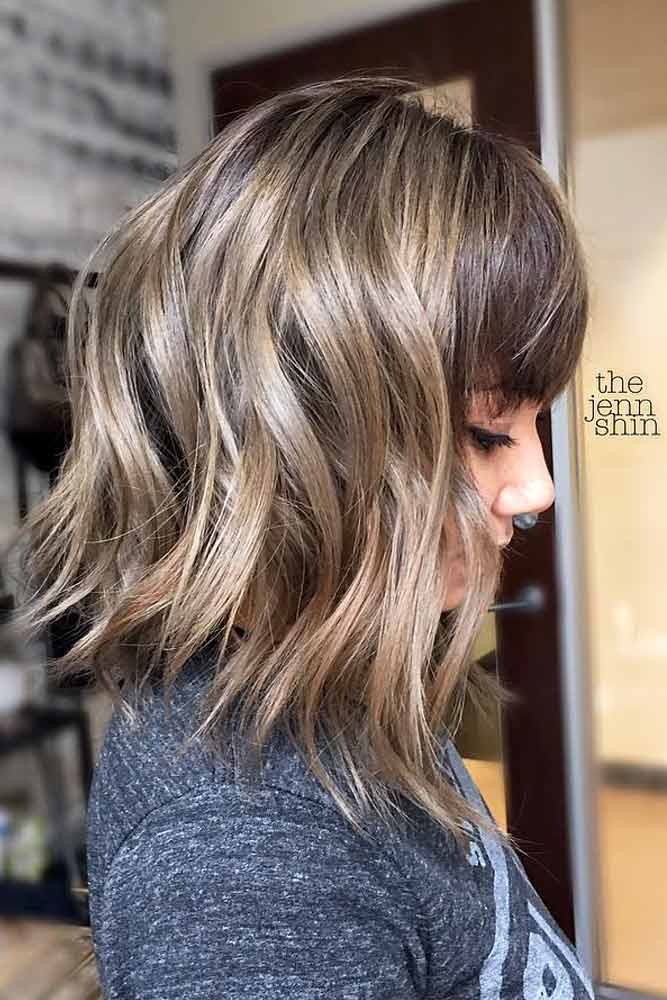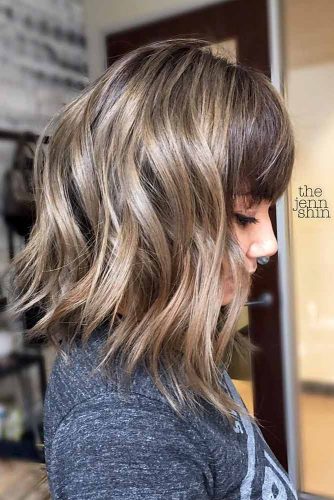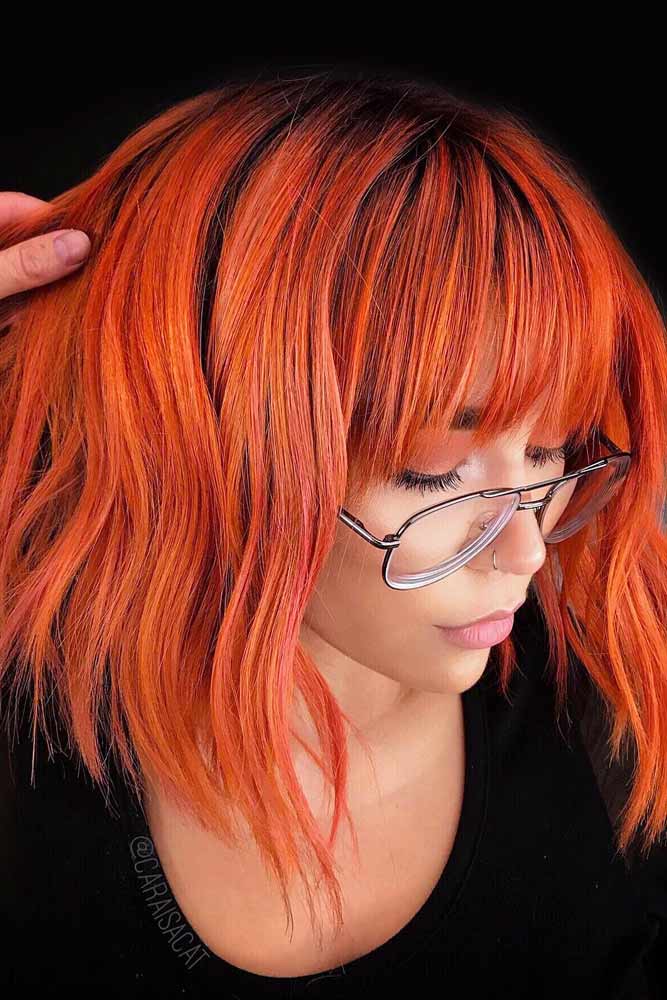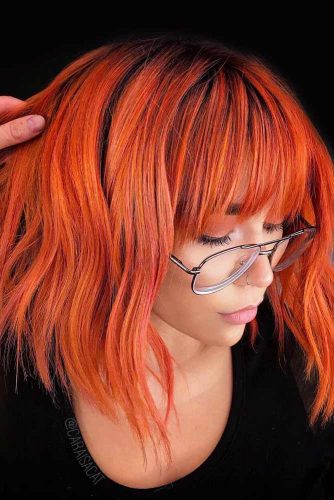 A lob is a shoulder-length version of the classic bob. Opt for it when you want to attain a stylish and trendy haircut while being able to pull all your hair into a ponytail. For a modern twist, go for an angled long bob with bangs, which will flawlessly frame your face. This haircut comes out especially flattering when styled in soft beach waves.
Blunt Lob With Bangs
Source: martafeschuk via Instagram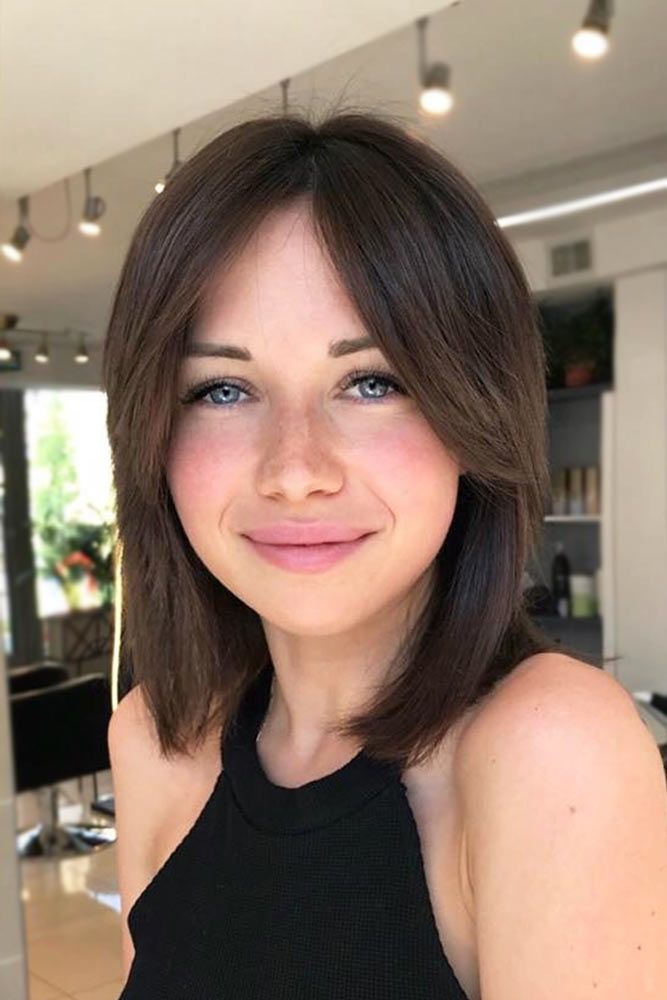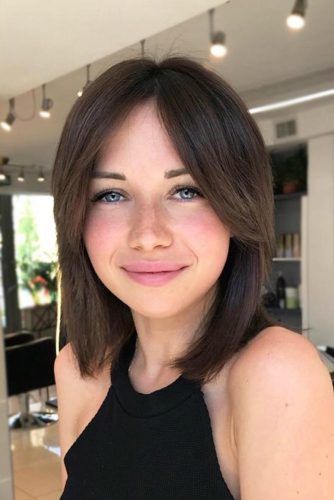 This geometrically defined lob haircut looks out of this world. The distinctive feature of the blunt lob is even ends that usually go parallel with the bangs. Pair it all with futuristic colors, and you're guaranteed to rake in the compliments.
FAQ: Long Bob Haircut With Bangs
Do bangs look good with a bob?
Bob haircut with bangs is a great option for round faces since it makes the face appear smaller. Celebrities frequently wear bob hairstyles with bangs because the bob hair adds to the overall look of sophistication and beauty when it is worn with the right dresses.
What face shape is best for long bob?
For bobs, the most common face shapes are oval and round, although it may be done on any hair type and can range from super short to blunt or long. You can wear bob with bangs, curls, layers…Charlize Theron's bob, for example, has been styled in a variety of ways, ranging from tousled and choppy to sleek and silky waves.
What is a Hacked Bob?
A layered haircut has no place on the Hacked Bob (as opposed to the Choppy Bob): the hair is cut on a straight but not precise line at the ends. A Hacked Bob should look like it has been rough-cut: a bit angular, but not so much that it loses its casual look.