Do you know that summer outfits can make your summer days as hot as never before? And for the flawless image, your outfit should work nicely for your hairstyle. This season is the best time of year when we can experiment with our clothing, forgetting about tight winter stuff that has been hiding our beautiful bodies. Summer means freedom, and in the fashion world, freedom means stylishness. It's time to reveal our fancy souls and open our hearts for summer vibes. Remember: your wardrobe is the reflection of who you are. With these fantastic outfits, you will realize that a summer look without fancy clothes is a look wasted. Take the best of your sunny days and let's update your wardrobe and your go-to hairstyles collection!
Half-Up Hairstyle With Flowers For Long Hair
Sleeveless summer jumpsuit that accentuates your awesome body, your long loose hair with a messy half bun, embellished with flowers: isn't that a perfect summer look that will get the world's attention? You know that half-up hairstyles take minutes to get them done, and such a little touch of girliness as a floral accessory can spice it up and make it look quite unique.
Side Parted Straight Hairstyle For Parties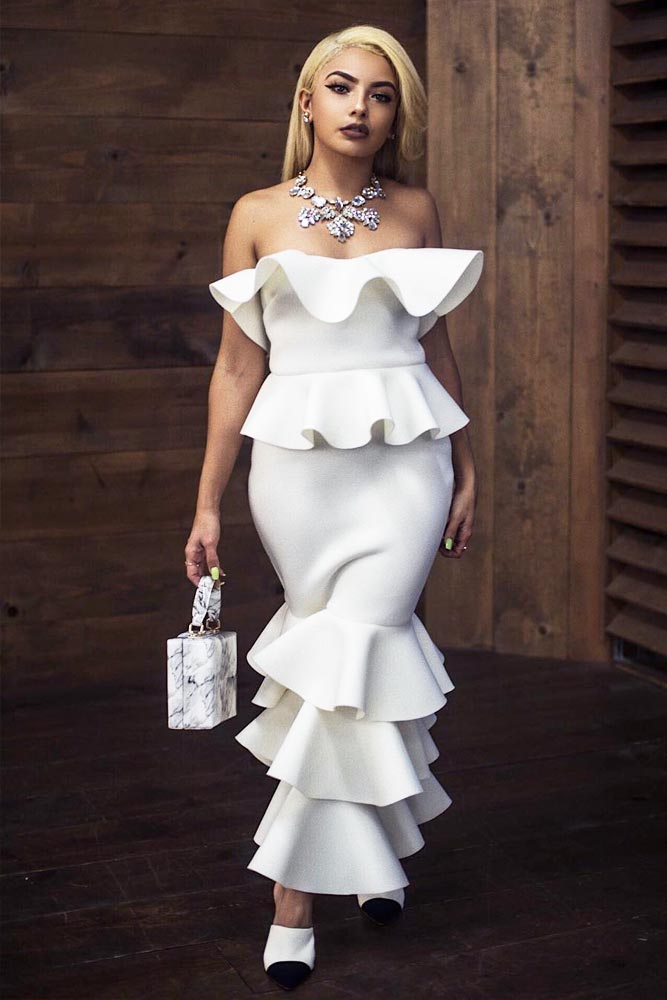 When it comes to parties, your hairstyle should be simple and elegant enough. As for your outfit, it should be as exceptional as possible! This glorious long peplum dress and sleek side-parted hairstyle are your fashionable duo that will catch all people's eyes at the summer party!
Source: _hairgod via Instagram
Side Parted Wavy Long Hairstyle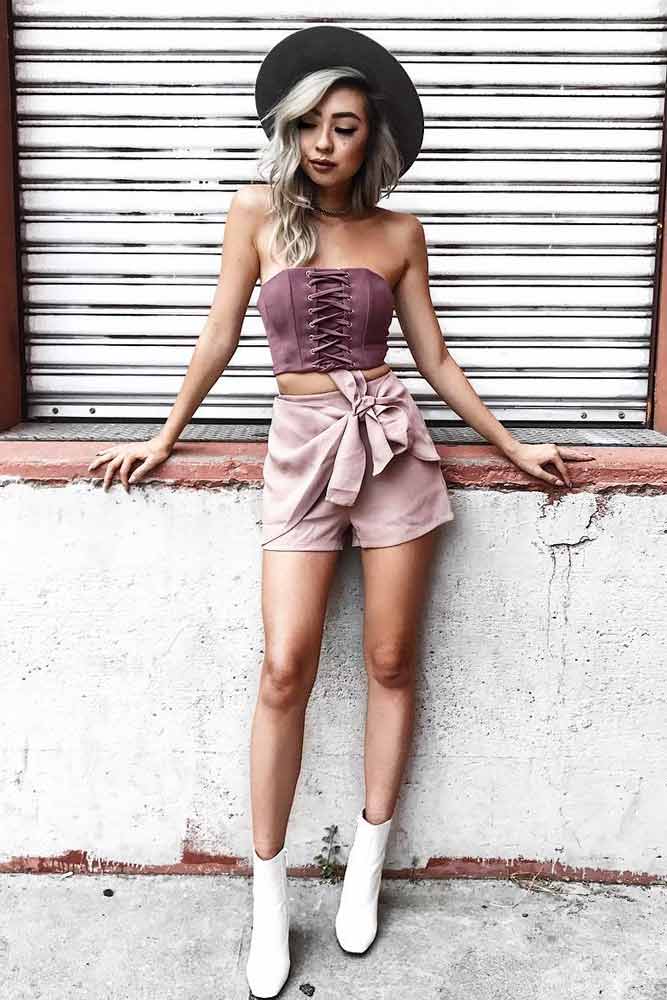 Want to get an extraordinary hairstyle in minutes? Sometimes everything you need to create a brand new and easy style is to change your parting routine. Try to play around with asymmetry: sweep one of the sections to the side and see how different your hair looks. Such effortless styles perfectly fit trendy tops with lacing, shorts, and high heels.
Source: hilisaa via Instagram
Middle Part Long Hairstyle For Romantic Evenings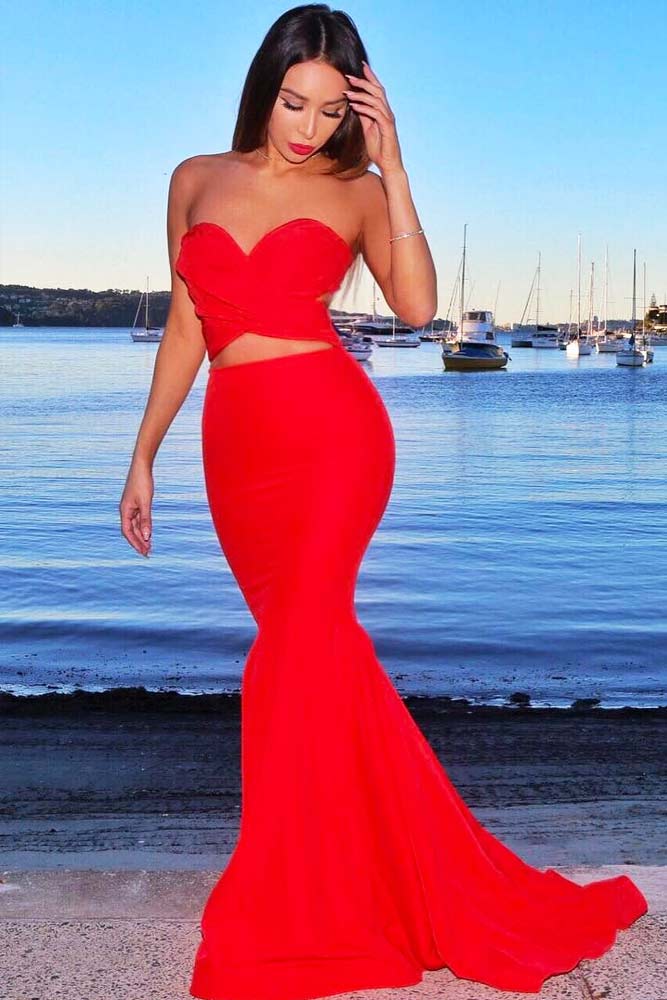 When the special evening is just around the corner, you know the rules: the balance between luxurious summer outfits and simple hairstyles should always be kept! If you are about to wear a posh red dress that will make your man lose his mind, don't hit him with an all-over dramatic look; leave your hairstyle simple so that it emphasizes the whole style. Middle part hairstyles have always been a good idea to complement romantic looks: this pic is the proof.
Source: sydneyfashionblogger via Instagram
Long Bob + Stylish Beret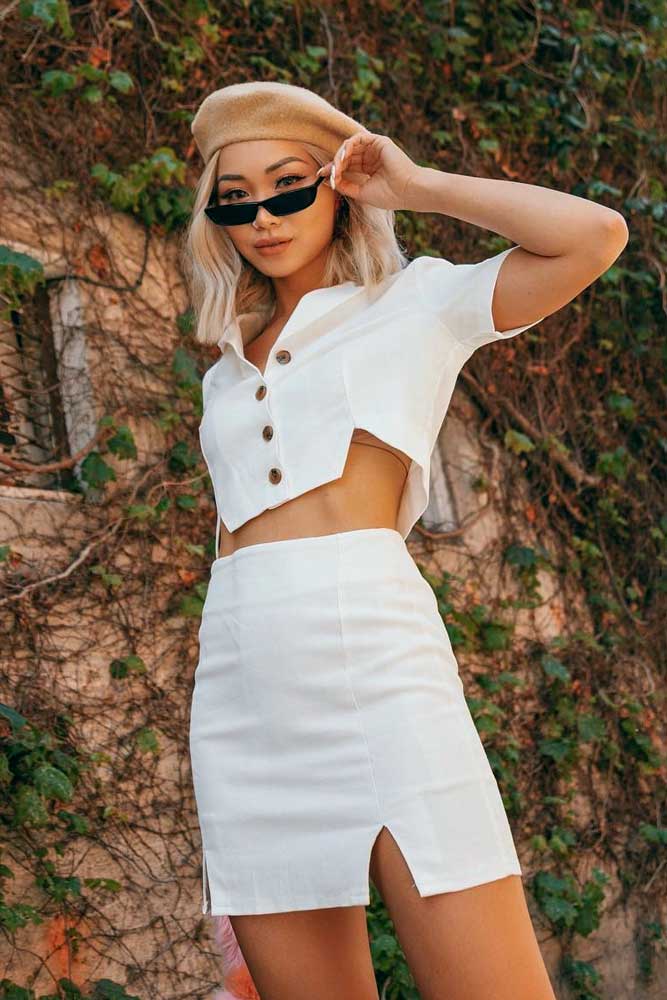 A ravishing hairstyle & outfit duo is here to leave you speechless: a simple beret, combined with long bob can create a stylish look that you couldn't even dream of. Indeed, simplicity is genius. Besides the unbelievable stylishness of these two, they will come in handy for some lazy bones: you don't need to spend hours on volumizing your hair as the beret will do the talking.
Source: flamcis via Instagram
High Ponytail For Hot Days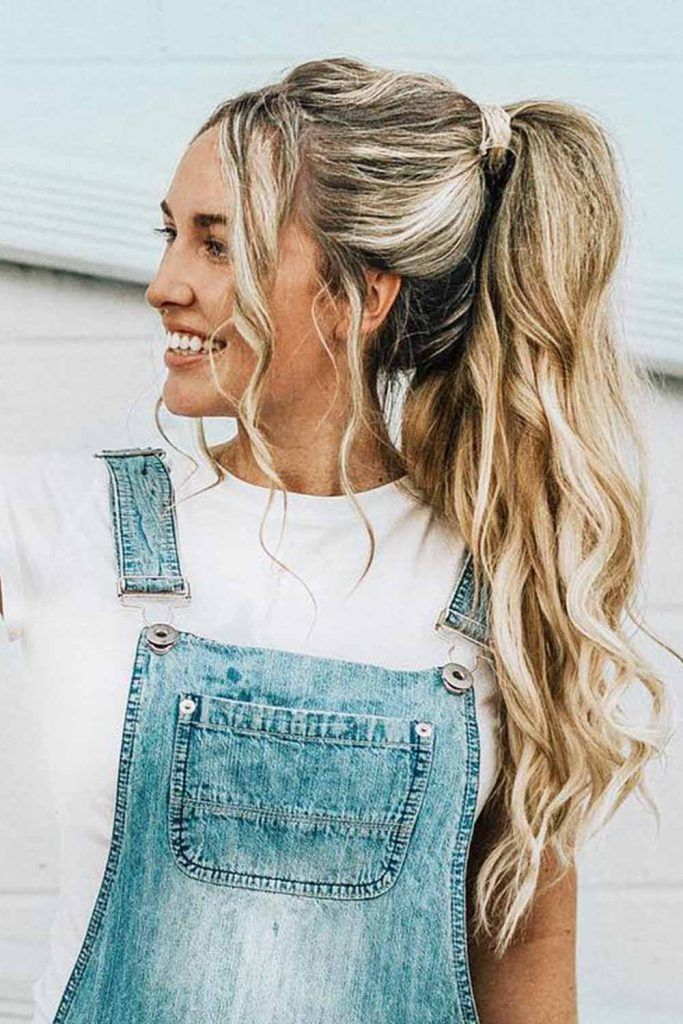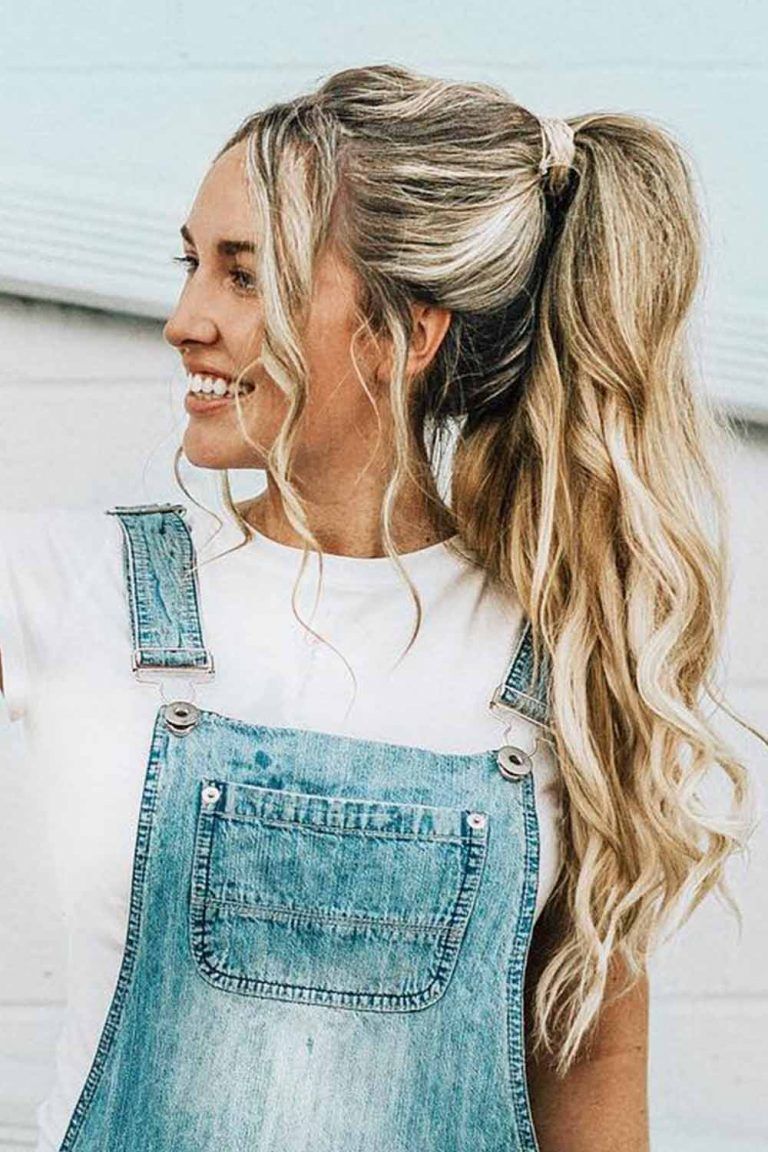 Some ladies don't see a point in finding hairstyles for summer because they believe that nothing can save them from the heat of unbearably hot days. We understand you, girl. If you're one of those who have no will to sacrifice your comfort, there's a way to look trendy with all your hair gathered into a ponytail! And this time it's not so simple: it's high, messy, and parted into two, which gives a stunning fuller effect that goes well with girly dresses. Weightless feminine dress and high ponytail will be your fashionable hot-days salvation!
Source: angelroseturner via Instagram
Add A Bit Of Sass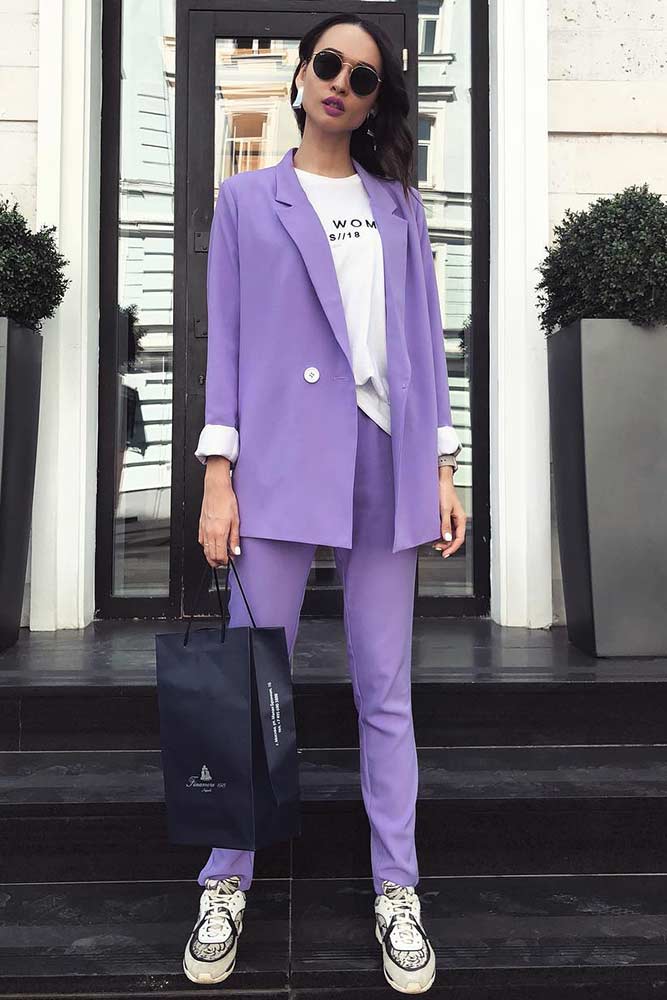 As for the latest summer fashion, Pantone suggests that summer outfits 2018 should be in all possible shades of lilac. A loose, medium length hairstyle with slight waves works well for this relaxed summery suit in lilac and sneakers. So sassy!
Source: _mariapark_ via Instagram
Sport Your Summery Ombre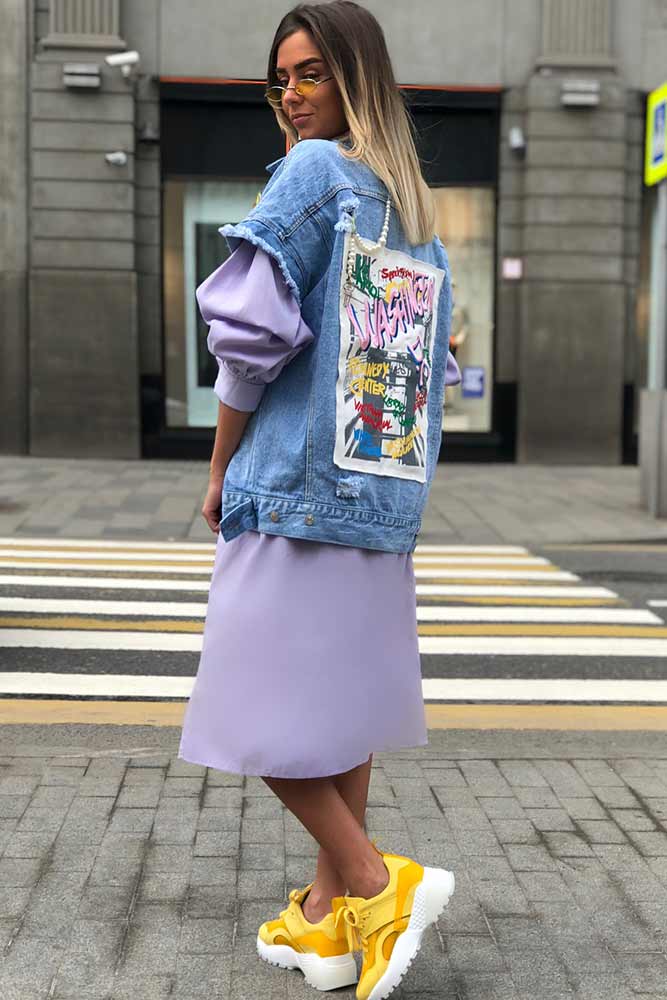 This model wears her tresses loose to show off her summery, truly sun-kissed ombre. And this cute outfit completes her summery image pretty well with its bright yellow sneakers and a dress in the most fashionable color of the season.
Source: shi_trendy via Instagram
Short Hair – Perfect When It's Hot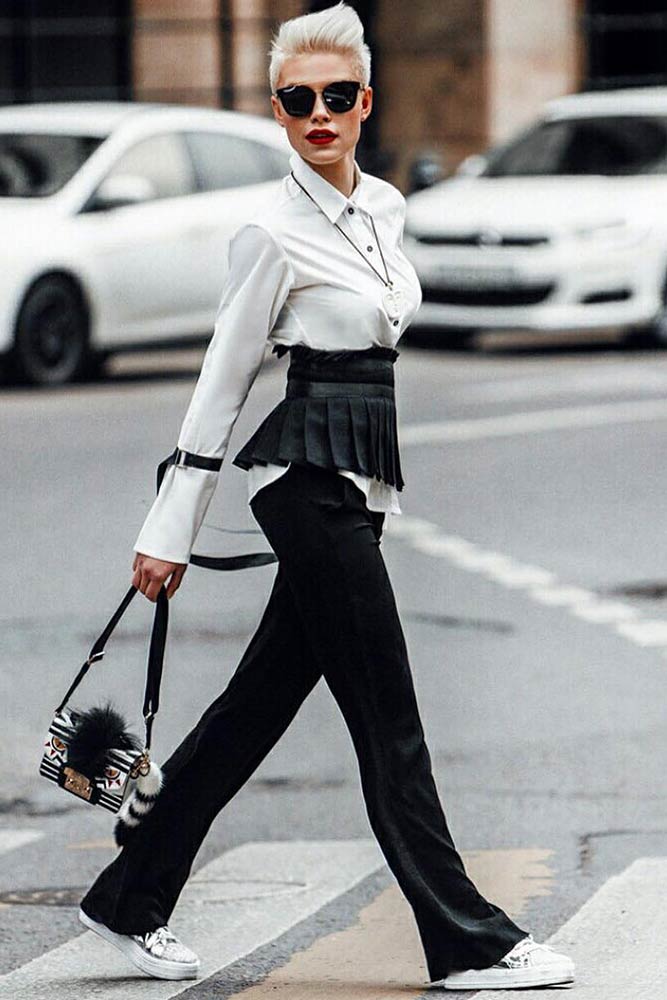 Just look at this model's image: we think that it's the definition of Cool. This short blonde hairstyle blown up on top side looks stunning when complemented with this fashionable white and black ensemble.
Source: snejana_sam via Instagram
A Sleek Ponytail – Very Comfy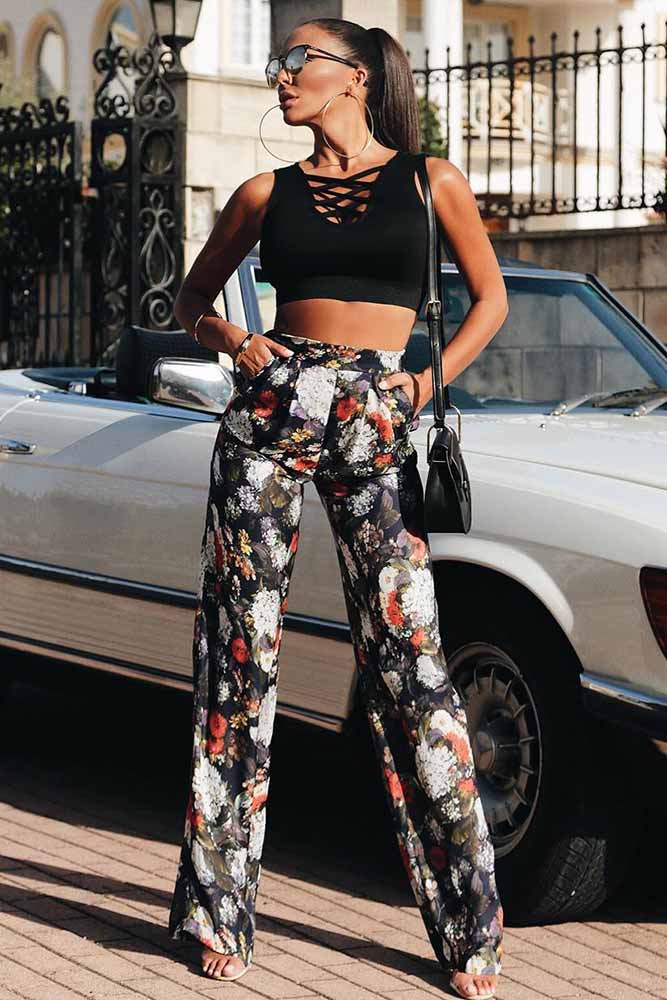 When it's warm weather, the best choice would be to go for some comfortable clothes made of lightweight and stretchy materials that won't restrict your moves. Create a ponytail to leave your shoulders open.
Source: nikoleta_lozanova via Instagram
When The Hair Color Does The Talking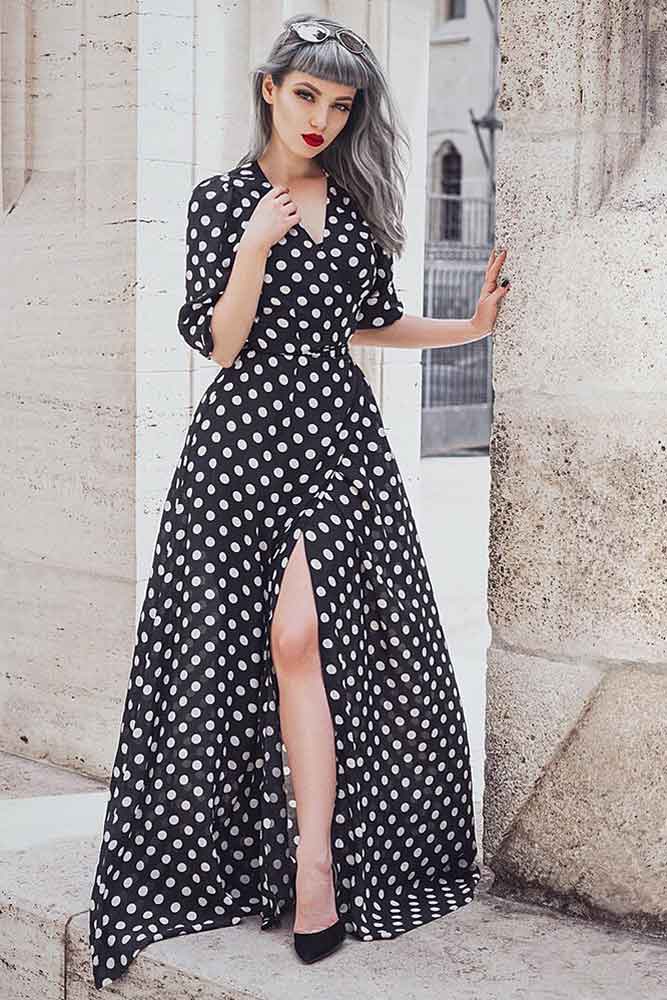 Here you can see one of adorable and bright summer outfits ideas. And very stylish too because the red color is present in the footwear, the jacket and also the accessory for hair.
Source: _missbo via Instagram
It's Time To Accessorize!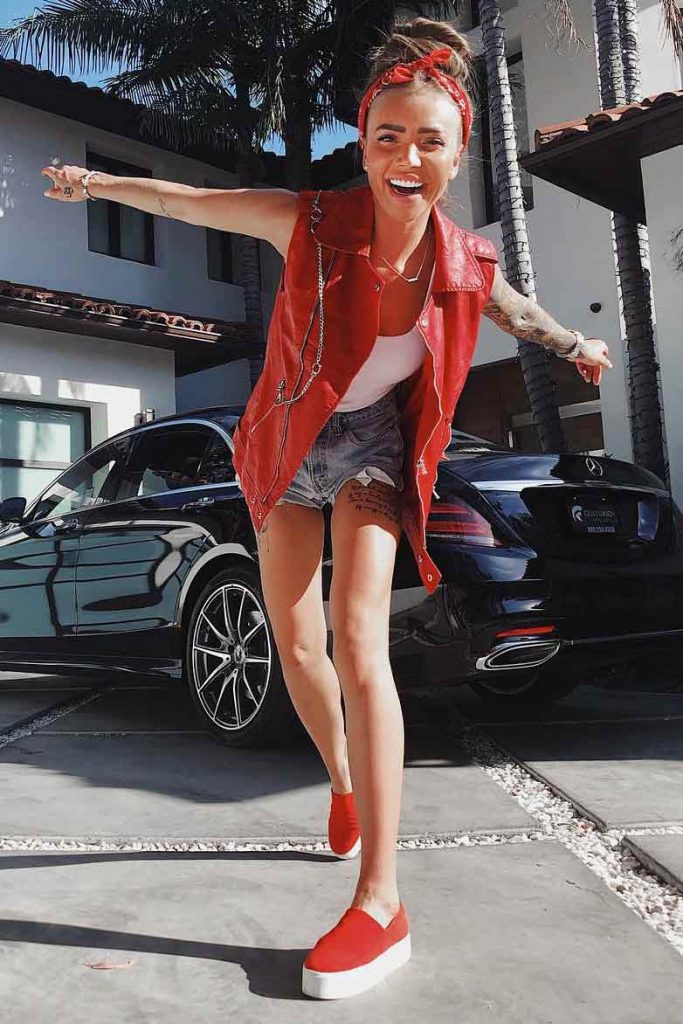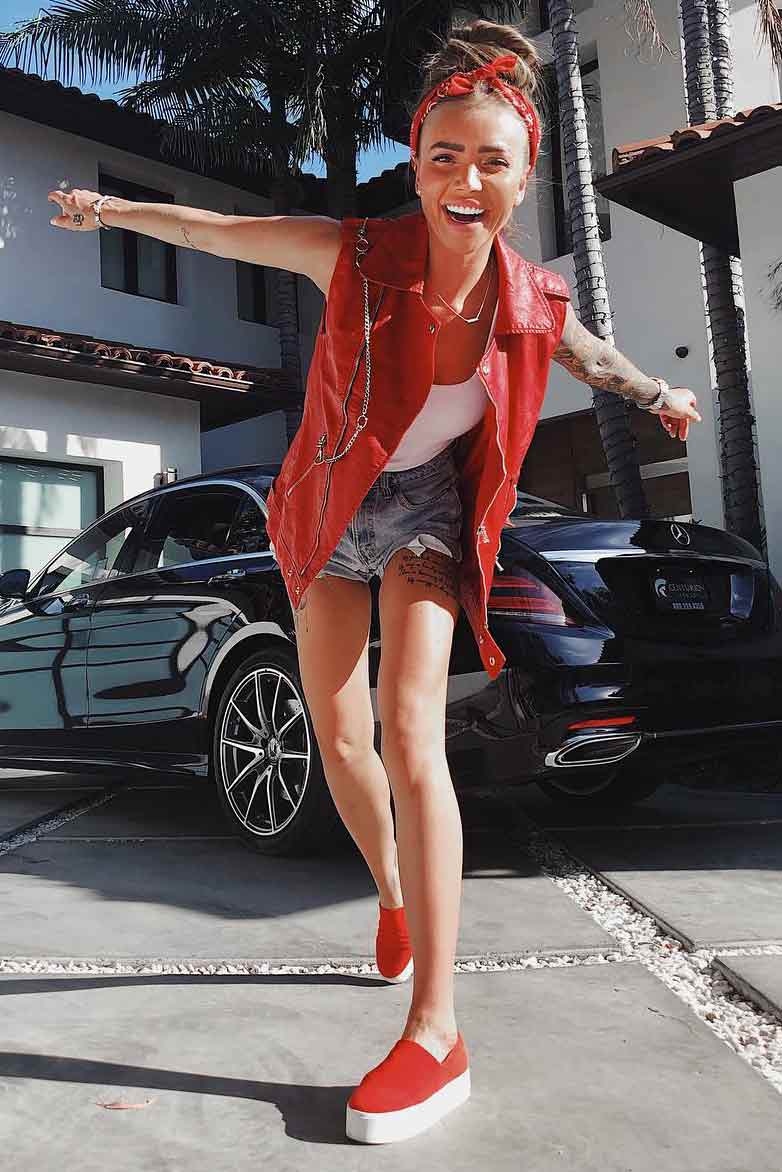 Here you can see one of adorable and bright summer outfits ideas. And very stylish too because the red color is present in the footwear, the jacket and also the accessory for hair.
Source: annaksyuk via Instagram
Casual Loose Curls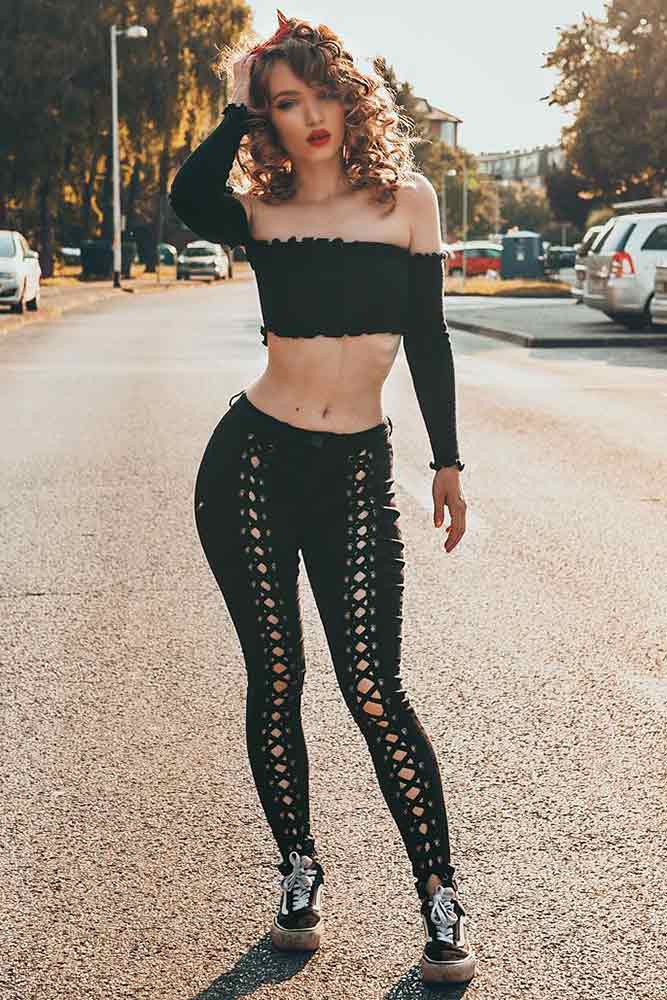 We really like daring and casual summer outfits with leggings. In this picture the model decides to add even more carefree vibes to her look by wearing a loose curly hairstyle. It's perfect for a walk out.
Source: _missbo via Instagram
To Look Like A Goddess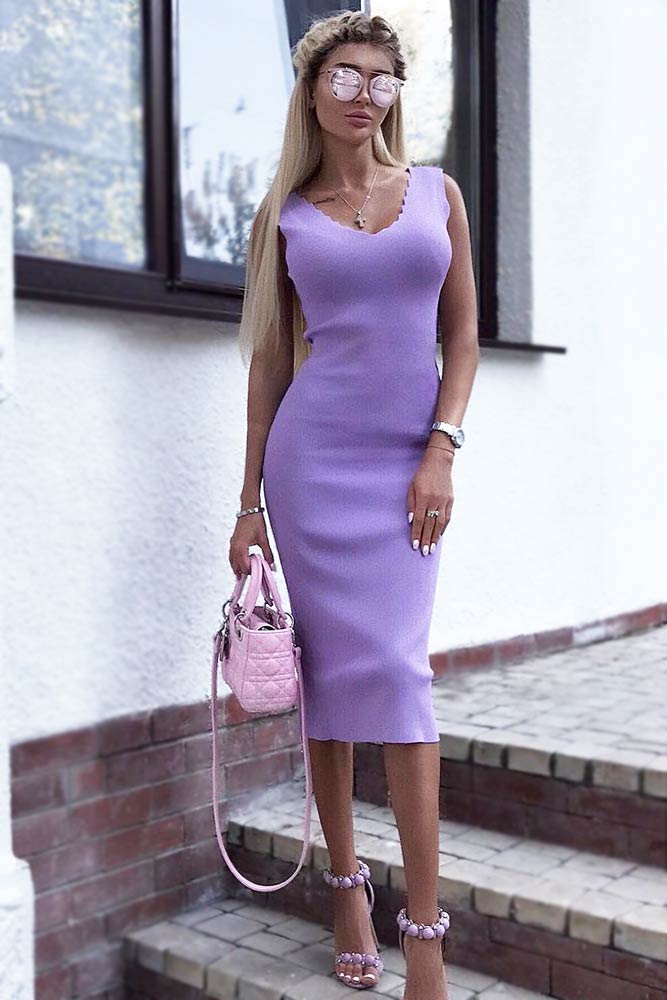 When the weather is warm, it is advisable to wear clothes in light colors. For example, this pastel lilac dress won't attract as much sunlight as something black would. Go for a half up hairstyle to remove extra hair from your face.
Source: milevskate via Instagram
Long And Sleek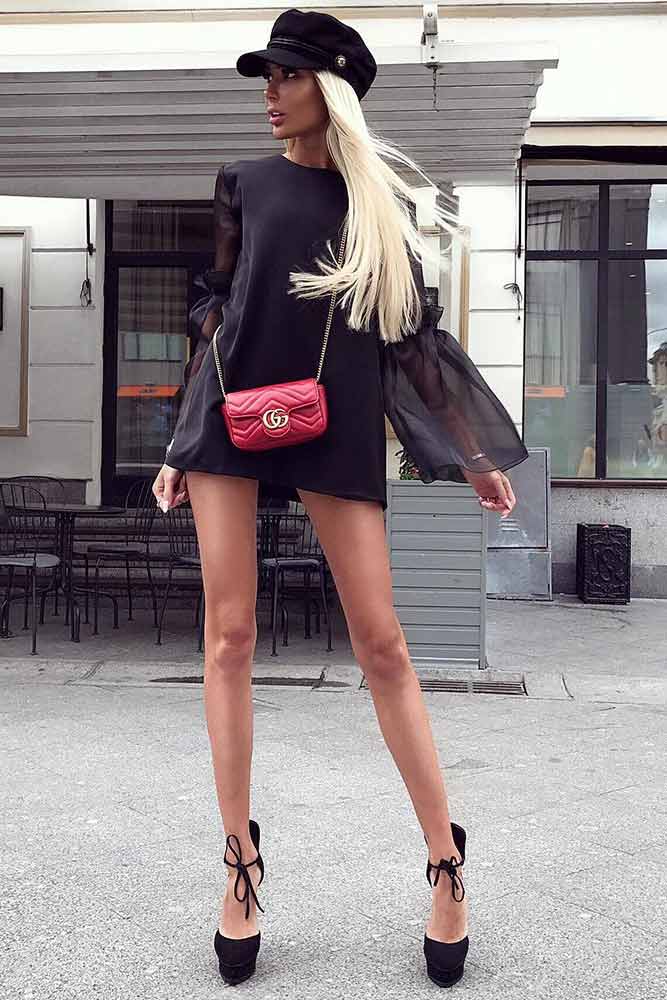 This look is truly glamorous. And really, gorgeous long and sleek blonde tresses, a mini dress opening amazing long legs and high heels making those legs appear even longer – can you think about anything more Hollywood-worthy?
Source: milevskate via Instagram
A Romantic Image With Beach Waves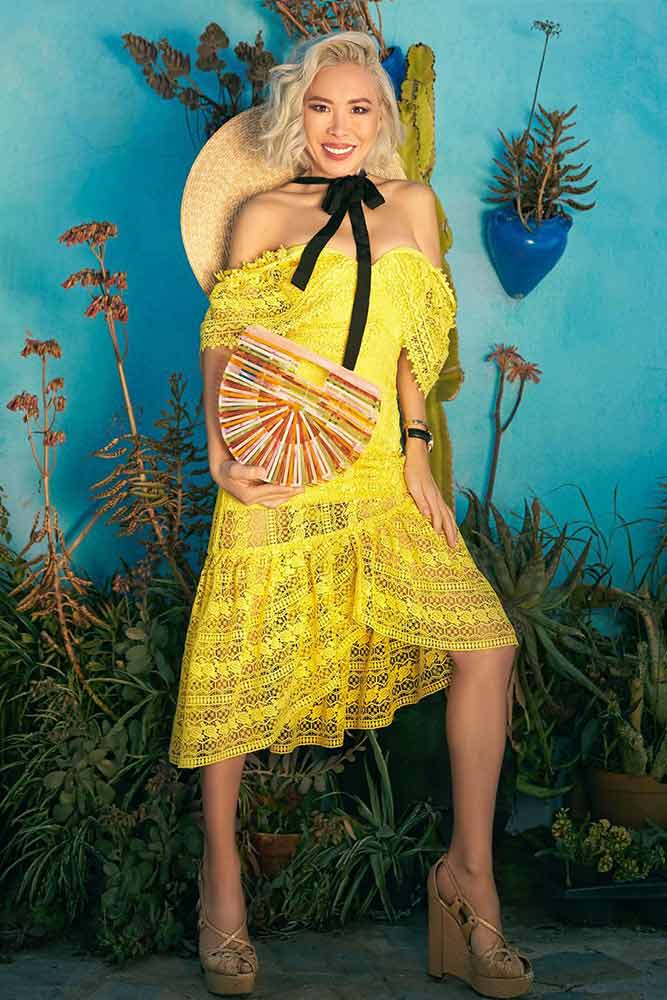 Here you can see an ideal combo: a beach wavy hairstyle and a beach-appropriate outfit. Who is ready to sunbathe all day long? Don't forget to cover your tresses with a hat like you see here. And this footwear is trendy and comfortable at the same time.
Source: iamgalaborzova via Instagram
Hollywood Glam Curls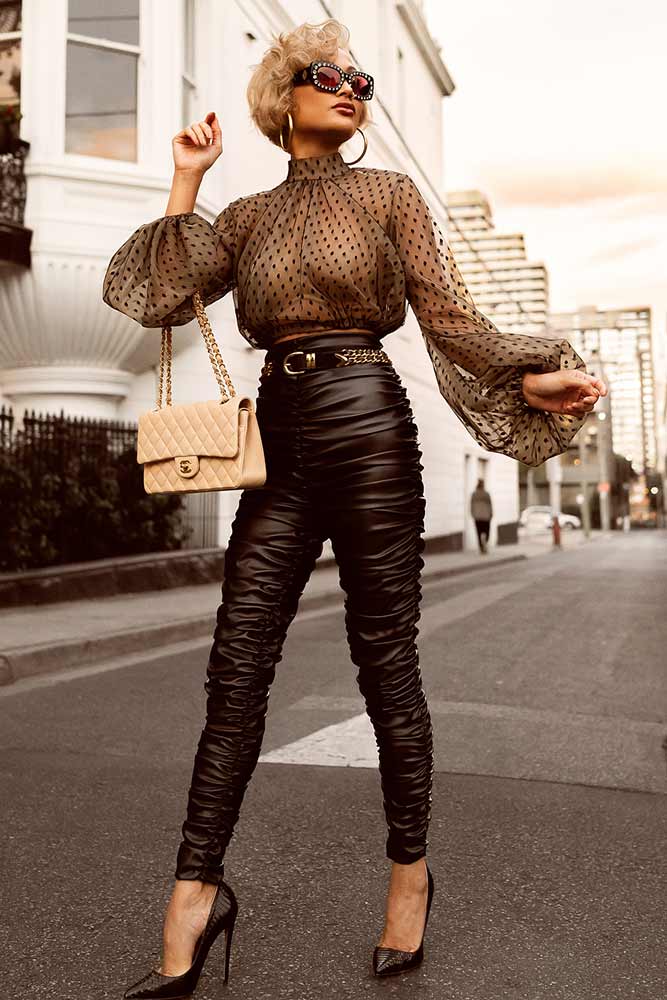 Such a blonde hairstyle is often associated with iconic Marilyn Monroe. And this model plays this card in a winning manner by complementing her hairstyle with this chic outfit. How to get such a hairstyle? It's done with the help of a blowout and much hairspray.
Source: micahgianneli via Instagram
Double Braids For Working Out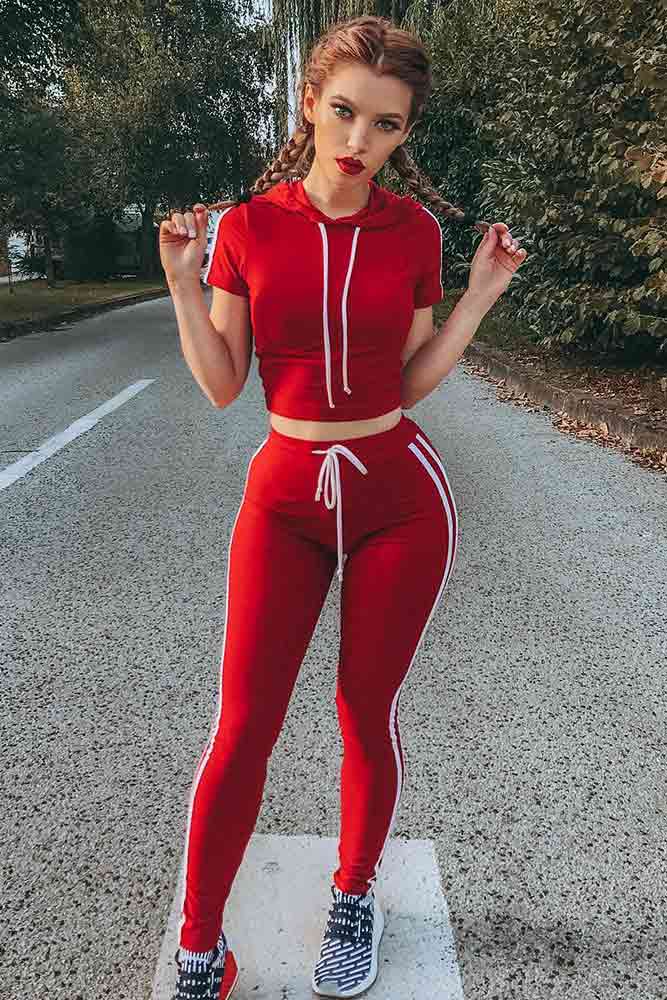 The truth is, your sportive wardrobe needs some summer-update too. Girls who are into sports like to express themselves even when they are going for a run. Color summer outfits with leggings is a stylish way to diversify your sports routine. See, women can look fancy in any outfit.
Source: _missbo via Instagram
Side Parted Hairstyle With Wavy Ends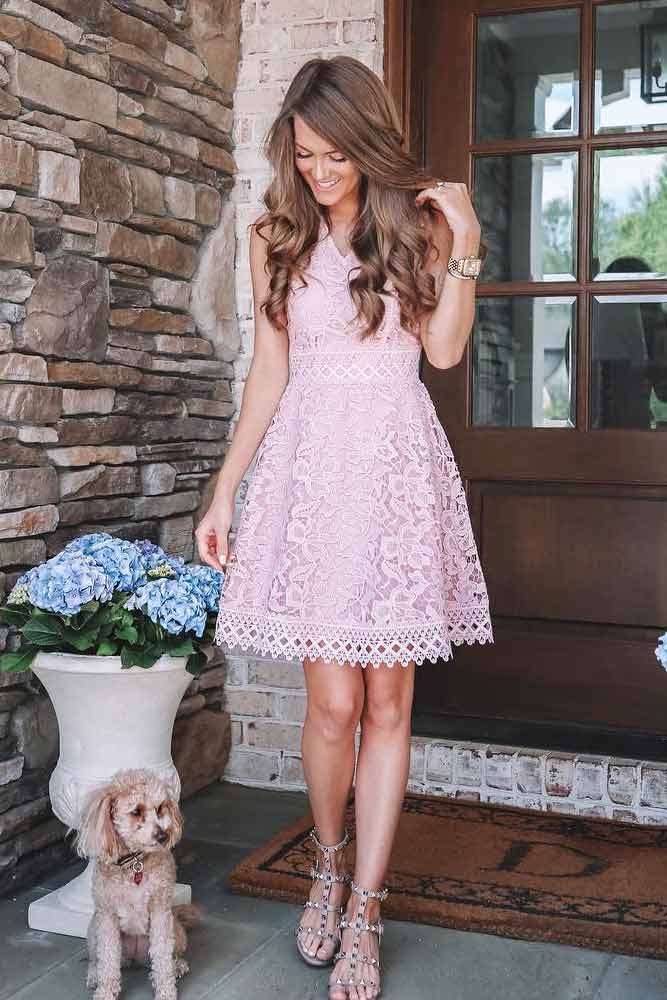 When an occasion requires you to show off your feminine side, waves and summer dresses with delicate patterns come in. If the event is big enough, don't forget to wear your favorite hills to finish the elegant ensemble. As for your hair, make the waves airy and sweep them to one side to add more volume.
Source: cmcoving via Instagram
Side Messy Braid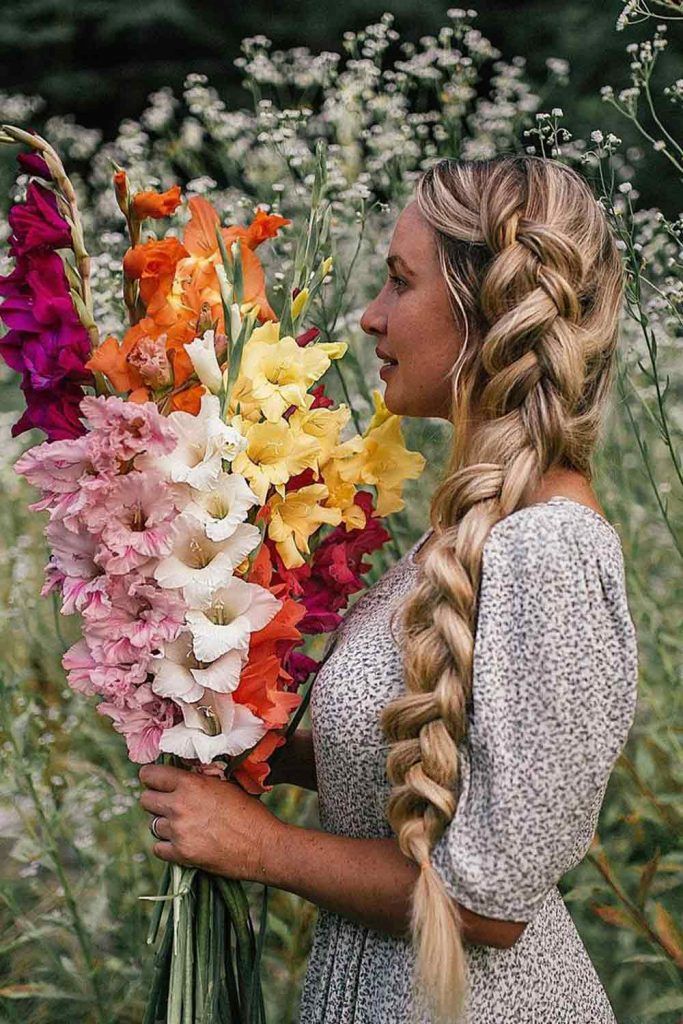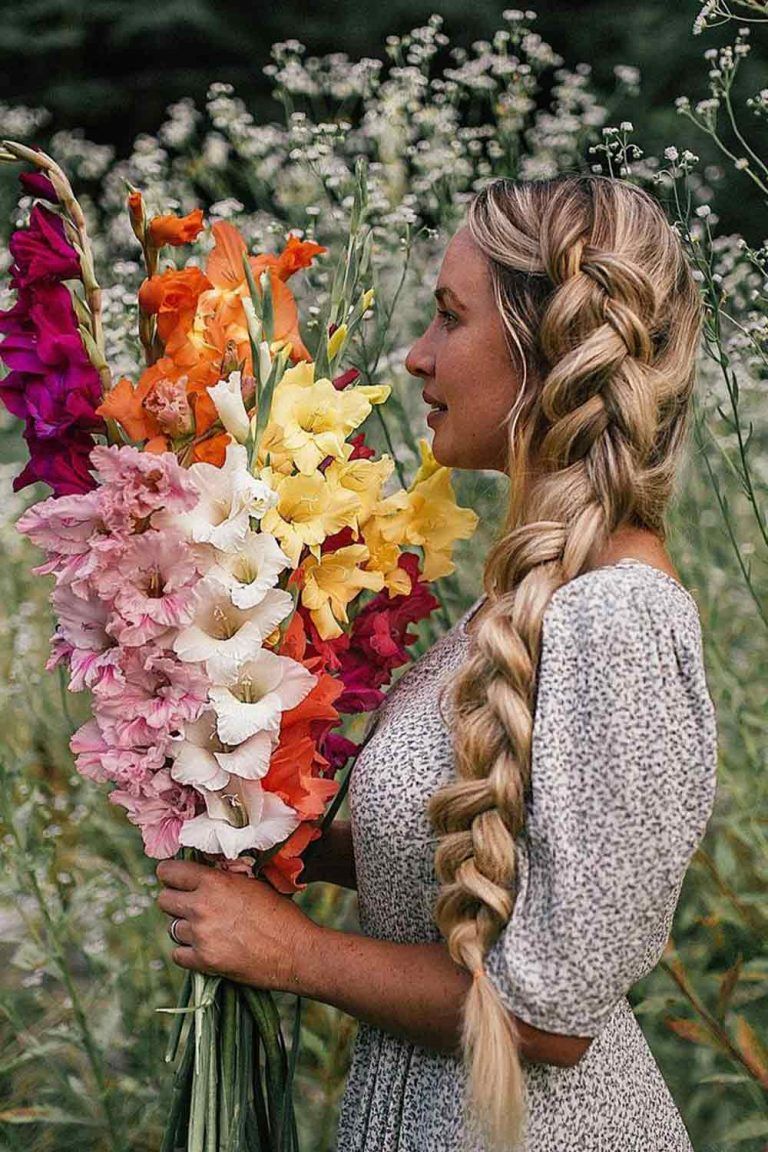 If your carefree mood is about to take you over, it's time for a short denim dress with lacing on the top. To make the look too sexy to handle, let your hair do the talking: create a side braid, pull its ends, and let the hairdo do its own thing. The messier the do, the hotter your look will be.
Source: angelroseturner via Instagram
Long & Voluminous Blonde Hair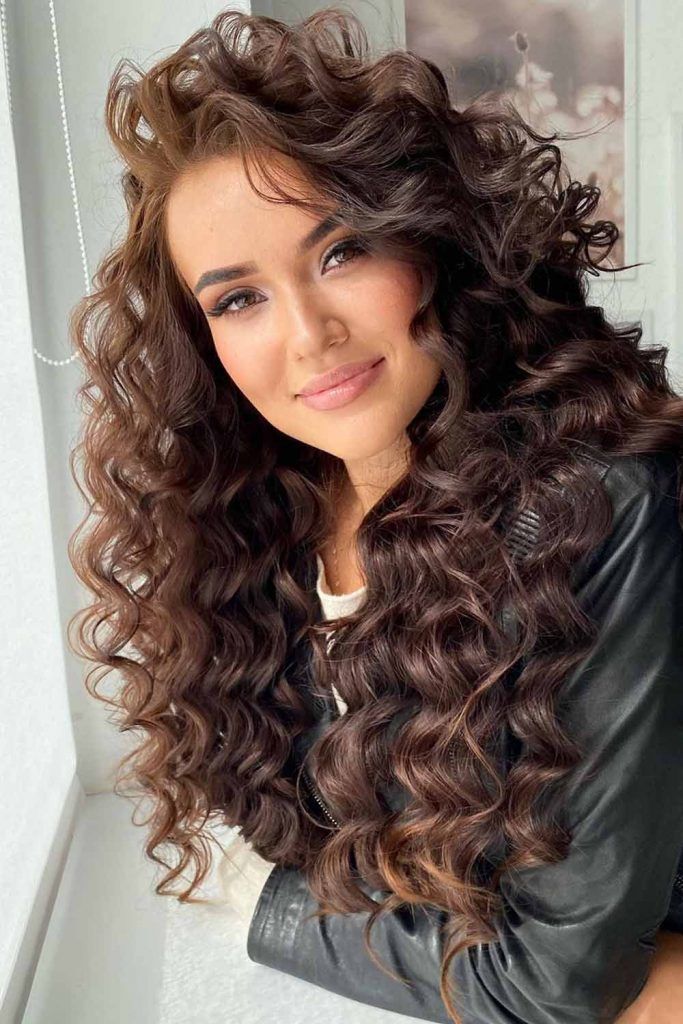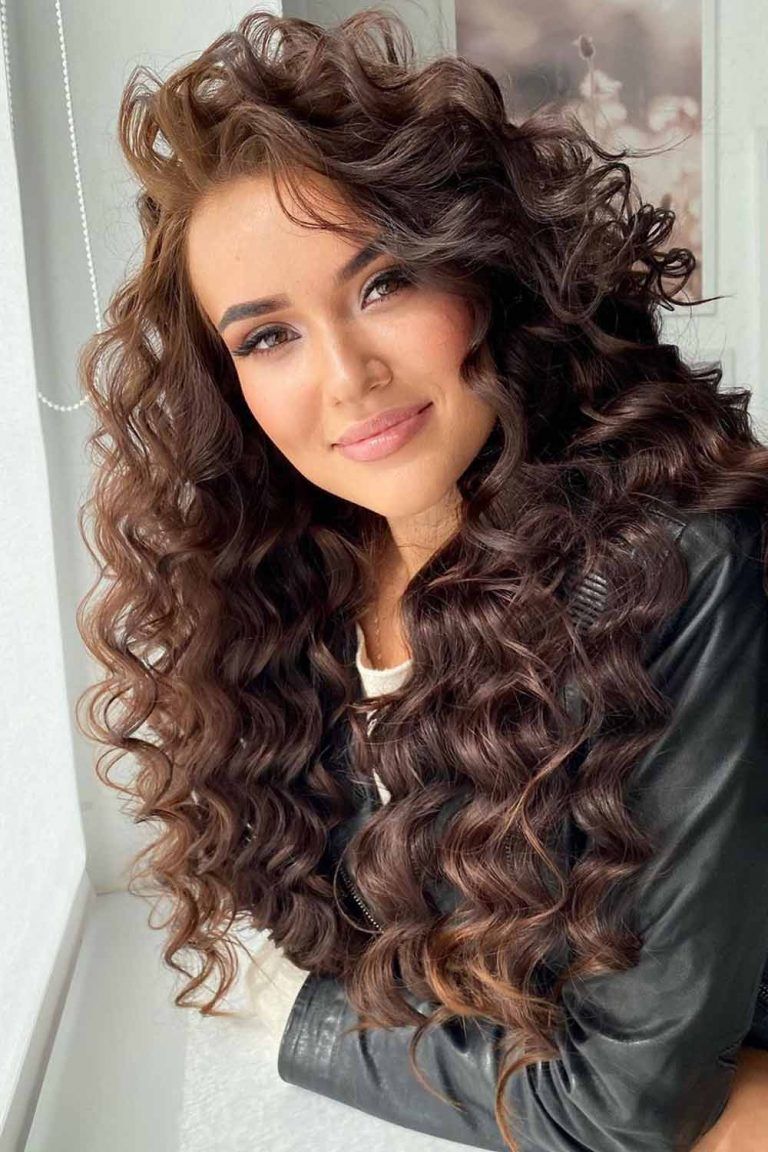 Shorts with pockets hanging out, white long sleeve top, and
blonde hair:
how do you like this summer cocktail? Summer is the time when we can finally switch to something more exposed, and that's why this season is so hot! The best thing about this outfit is that you won't be bothered by heat, which means you can show off your long hair with a volumetric hairstyle.
Source: lenabogucharskaya via Instagram
Wavy Layered Hairstyle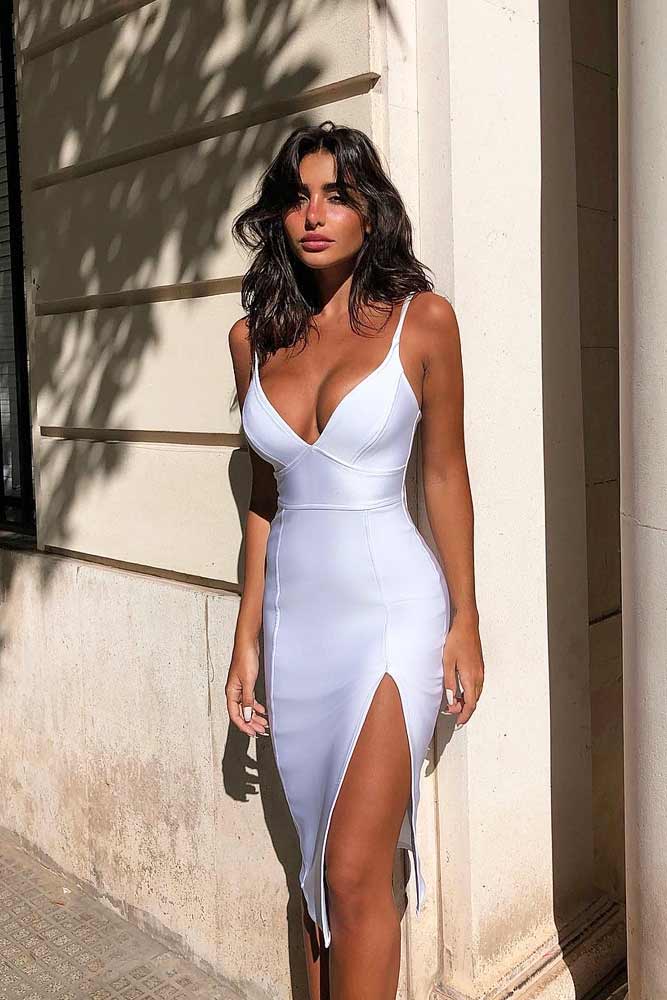 Layers are the best weapon when you are about to create a sex-bomb look. You got your bodycon dress that emphasizes your amazing hips and opens up your clavicles. You got your striking heels that make your legs look ten times hotter. What's missing? It's layers, girl. Once you get your hair layered, you will create so much volume that even partying for three days in a row won't weigh your locks down. P.S. Waves will take the look to the next level.
Source: jenniferauada via Instagram
FAQ: Summer Outfits
What can I do with long hair in summer?
Beachy waves.
Braided buns.
Topknots.
Loose buns.
Side braids.
Double accent buns.
Milkmaid braids.
Messy ponies.
Wet look buns.
How much does it cost to get beach waves?
A standard beach wave perm can cost anything from $50 to $350. To avoid being surprised by the fee, call your salon before making an appointment.
How should I dress stylishly in summer?
In the summer, loose-fitting clothes is your best option for staying stylish. Opt for wide-leg slacks, loose shirts, giant blouses and roomy dresses and skirts. You can also improve your athleisure game by choosing technical fabrics that are usually moisture-wicking, but also somewhat tight, which isn't ideal for the heat…
Was this article helpful?