Cotton candy hair really pleases the eyes. Although it's far from being usual, this quality attracts many women. We all want to try something vivid sooner or later in our lives. And this style is just perfect for those who love experimenting. It allows you to feel as if you were a princess from a romantic fairy-tale. Getting your hair dyed cotton candy is a way to let that little girl's dreams come true. Below, you're going to see how variously you can breathe sweetness into your hair look!
What You Need To Know Before Getting Cotton Candy Hair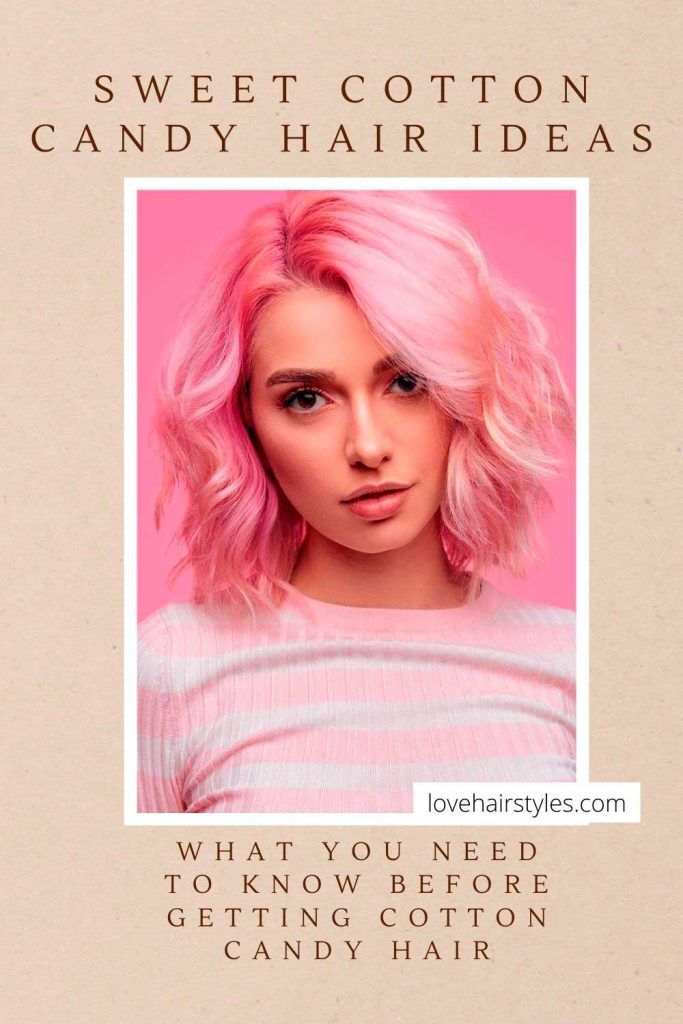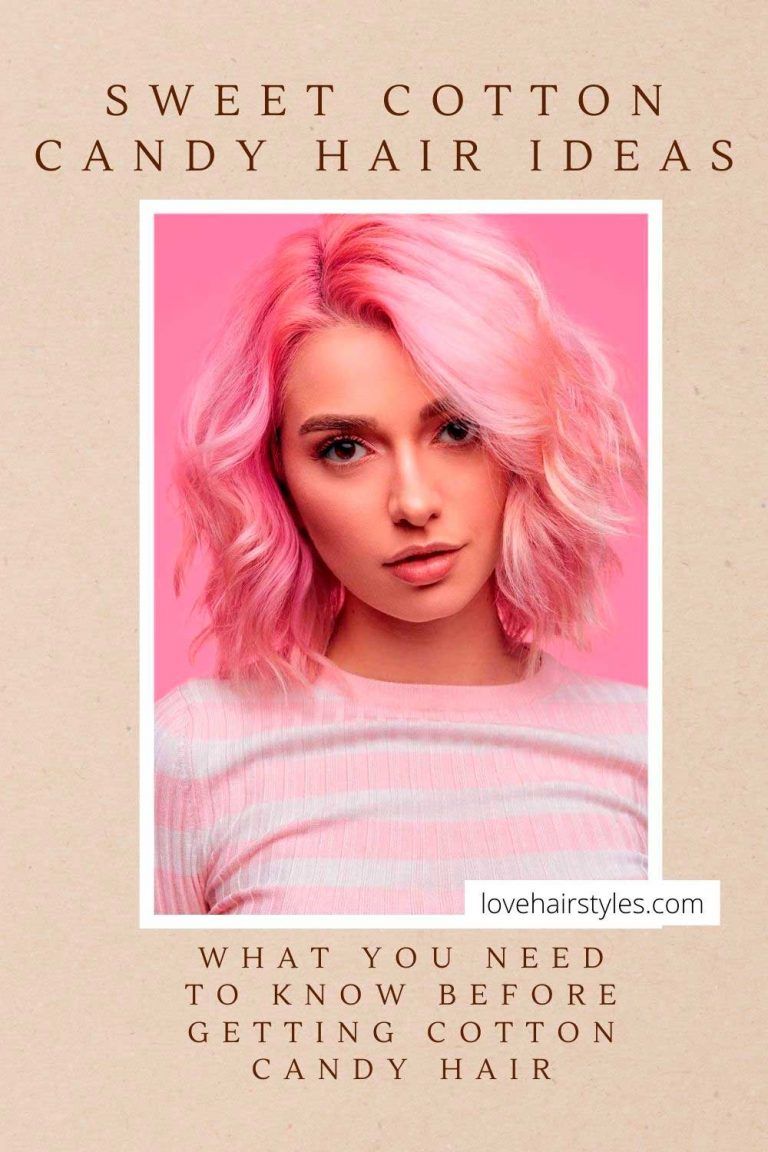 Every bright hair color is not only a bold move but also a big decision for every mane. That's why you should make sure you know what to expect from the process of coloring, as well as how your hair may react to it. Since cotton candy hair is a bright, yet pretty light shade, you will need to work with a light base.
Super light blondes can go without bleaching, while pre-lightening is mandatory for brunettes. Some dark and medium blondes, however, will also need to bleach those locks. But, unlike darker manes, one bleaching session will be enough. Of course, to get the best results, you should find a skilled colorist who will treat your locks with respect. But, it doesn't mean you can't get the color yourself!
How Do You Dye Cotton Candy Pink Hair?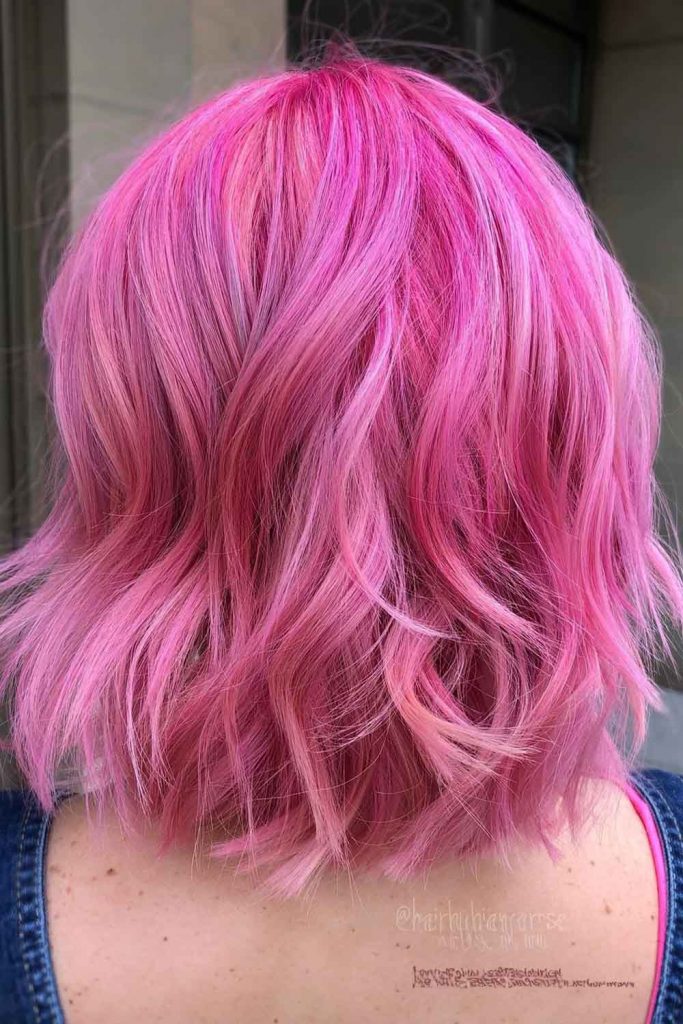 by @hairbybiancarose
When you can't help but experiment with your hair color after seeing the cotton candy trend, semi-permanent hair dyes will be your best friends. Most of such dyes come with a conditioning composition that won't damage your hair. However, you still need to bleach your hair first before going lightweight cotton pink, and this is where you need to be pretty careful. Here's a tip to make it right: go with a bleach kit from the same brand as the dye you're going to use. Such brands as Arctic Fox and Manic Panic offer good quality dyes and bleach with clear instructions.
What you will need:
diluter
two bottles of semi-permanent hair dye (one pink and one orange or reddish) for classic cotton candy hair
hair dye brush
bowl
shower cap
gloves
How do you cotton candy your hair?
Add a generous amount of diluter to the bowl and mix it with a drop of one color and a drop of the other.
Put on your gloves, and begin applying the dye to your freshly washed bleached hair.
You should work your way from the top to the tips, making sure that all of your hair is fully saturated with the dye.
Use your hands to distribute the dye throughout your locks better. You can also work in sections: just do whatever it takes to dip all the locks in the dye!
Now, put on a shower cap, and let the dye sit for the specified amount of time.
Lastly, rinse the dye with cool water.
How To Take Care Of Your New Cotton Candy Look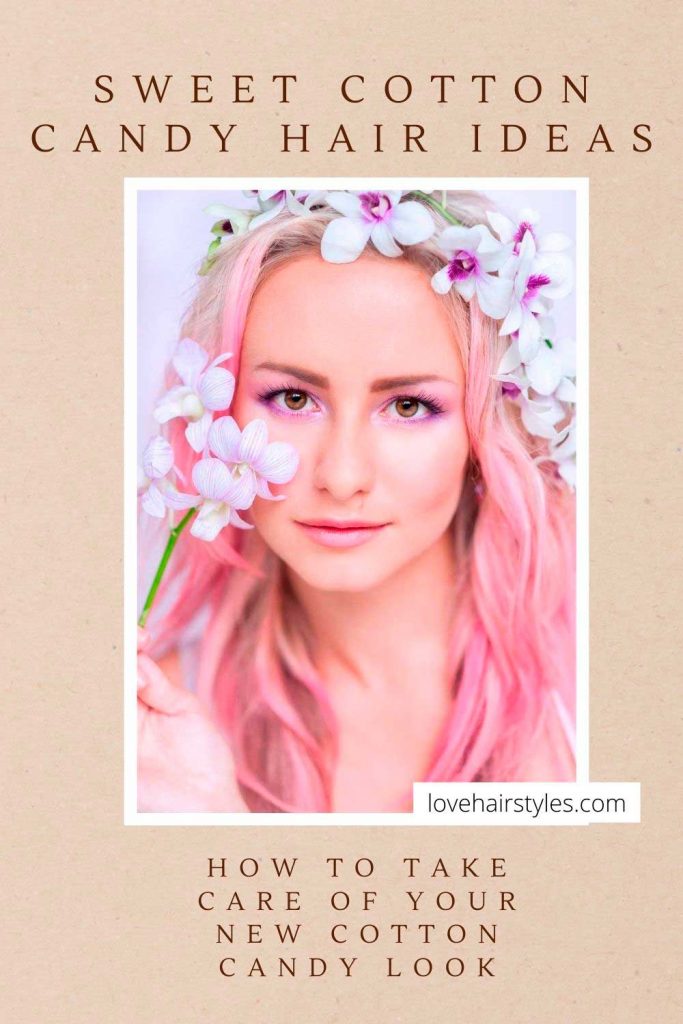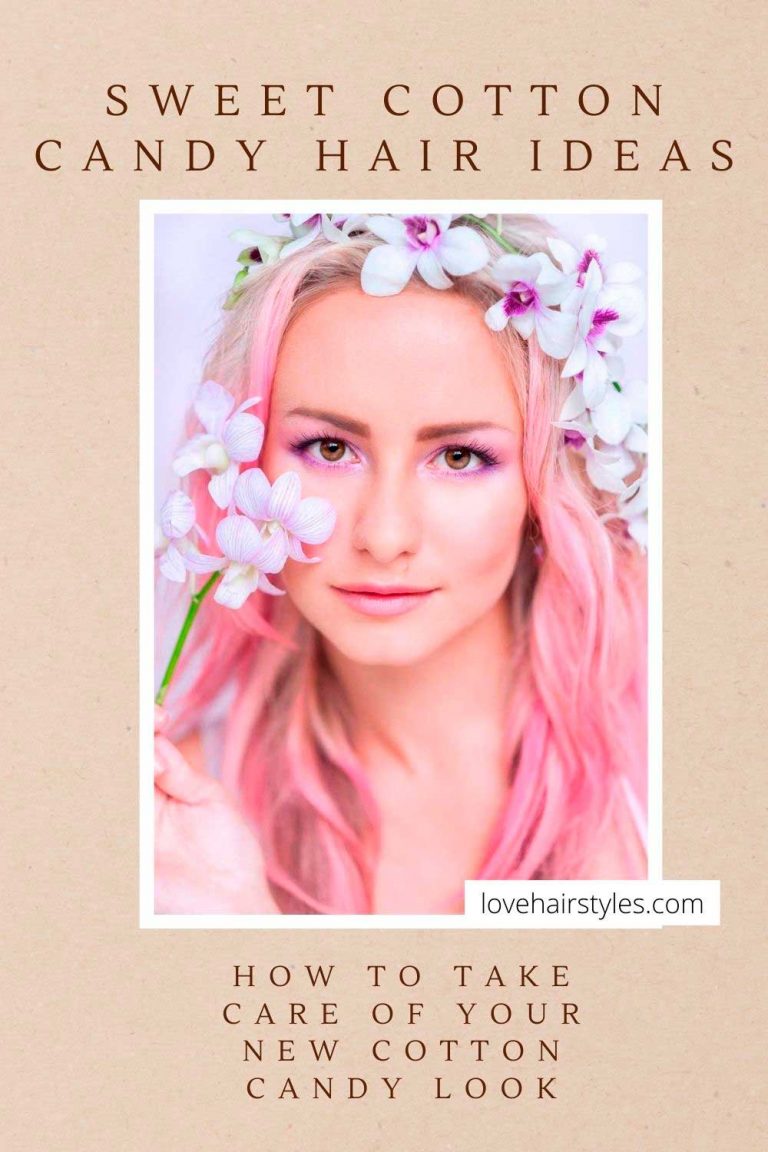 The sweet cotton candy shade is like a child that you should gently cherish and protect from the evil of dryness and damage. Seriously, if you want to rock this amazing shade, you need to organize the right hair care routine for that. Otherwise, the color won't last you long, and the hair is most likely to be damaged. Here are the basic tips that you should follow to get the most of your bright color.
Switch to products designed for color-treated hair.

Anything from your shampoo to the conditioner, which is also essential for dry colored hair, should preserve your hair color. Therefore, look for the products that are color-safe.

The cooler, the better.

Hot showers are a no-no for colored hair because hot water strips off the dye, making it fade quicker. Instead, wash and condition your hair with cool water. In this way, you will keep your color for longer and prevent your hair from drying and damaging, as hot water opens up the cuticles.

Less heat, better look.

Trust us, your hair will look and feel better if you don't use heat a lot after you color it. Plus, when it's colored, it's prone to damage more than ever, so make sure to protect it.

If there's heat, there's a heat protectant.

In the times when blow-drying is inevitable, always use a heat protectant spray or mousse. Also, read the ingredients list carefully so as not to buy a product containing alcohol: it can dry your hair like crazy.

#Air dry, air dry, air dry.

Styling your hair with heat tools is one thing, and drying is the other. Colored hair loves to dry naturally, and when it does, it gives you a better look and longer color in turn.
Cotton Candy Hair Color Ideas
Cotton candy hair colors look adorable when they come alone. But, they're also a canvas to your imagination, so you can set your inner experimenter free and play around with as many colors as you want.
Holographic Cotton Hair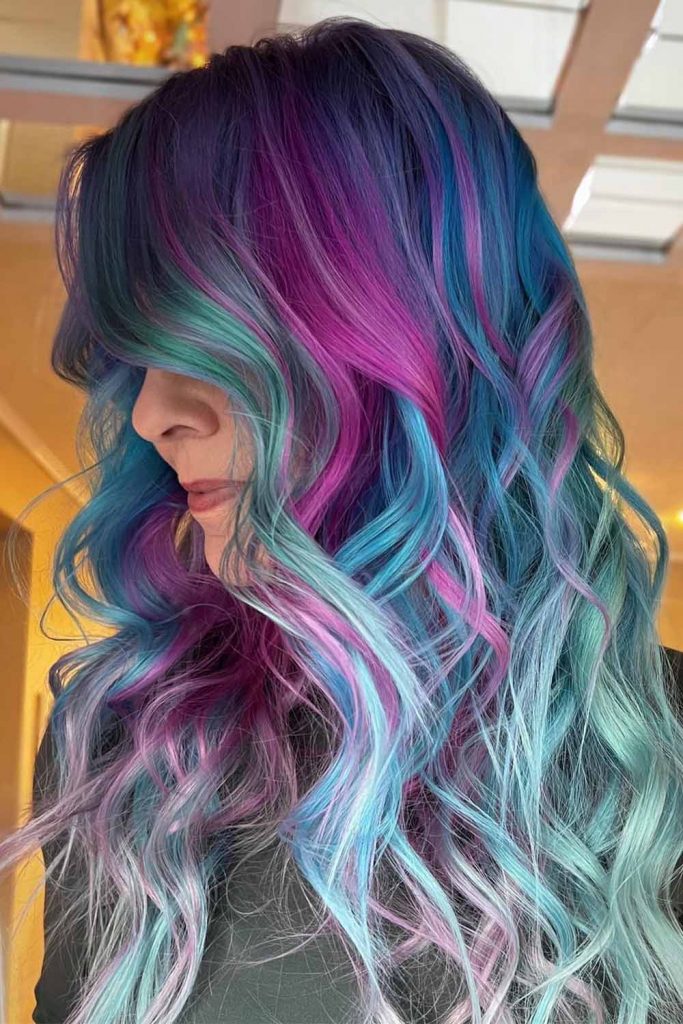 by @hairbybiancarose
To tell you the truth, we didn't expect that green and pink would ever turn out to be a fantastic combination. Still, it's one of the most impressive ideas we've seen so far, and we bet that there's nothing like this ice cream mix in the hair when you want to brighten up your days. Coupled with soft waves, this idea has just stolen our hearts for all.
Pink & Rainbow Candy Hair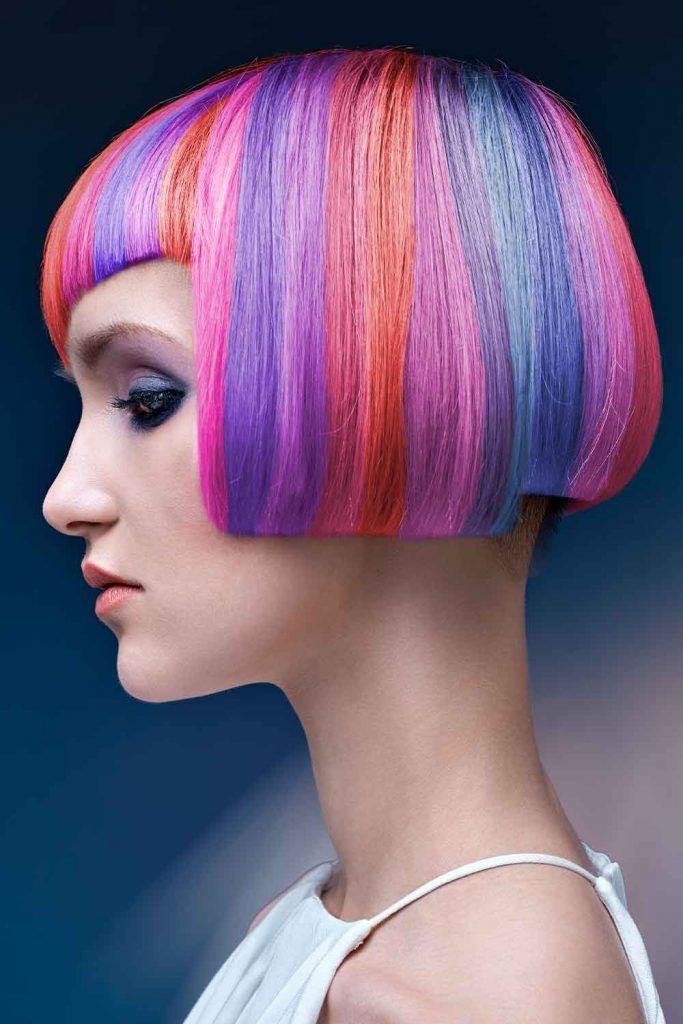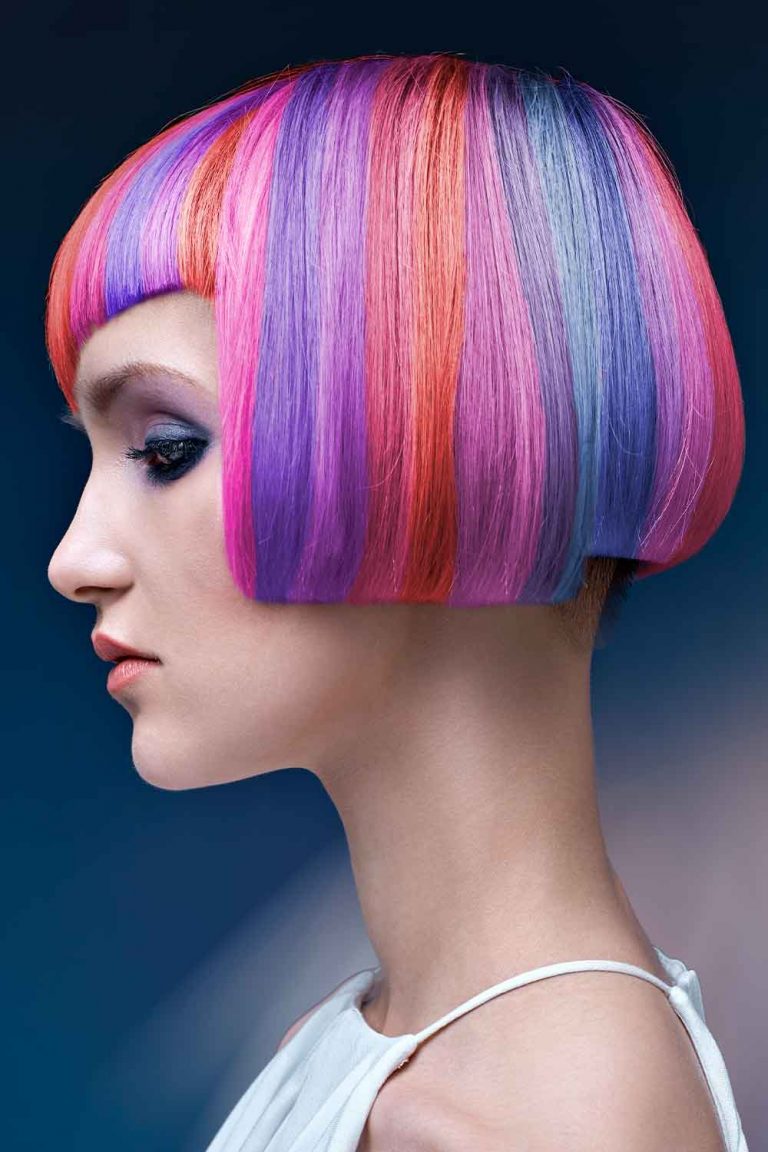 There is a big number of hair color ideas for candy hair and most of them involve some kind of a pink or blue shade and consist of more than two colors. In some cases, candy hair looks like a rainbow, which is so miraculous. As a matter of fact, there are no rules when it comes to such hair color. All in all, it's your hair, and you're the one to decide what shades to go for. On top of that, there are no mismatching colors in cotton candy ideas. Why? Well, since they mostly involve, they can build balance with any hues.
Bright Pink Cotton Candy Hair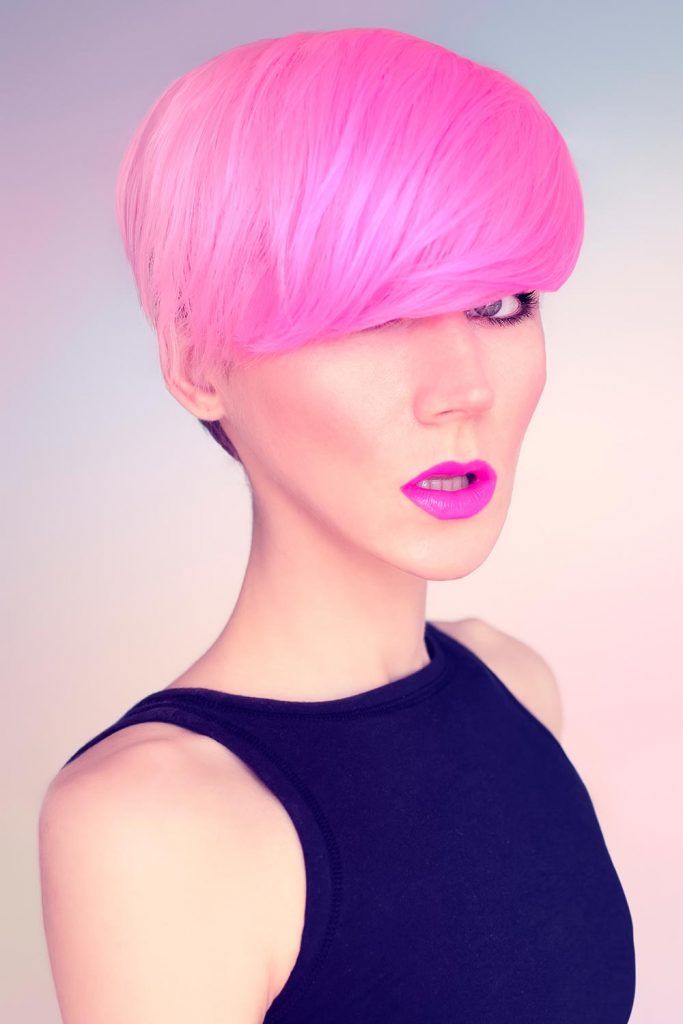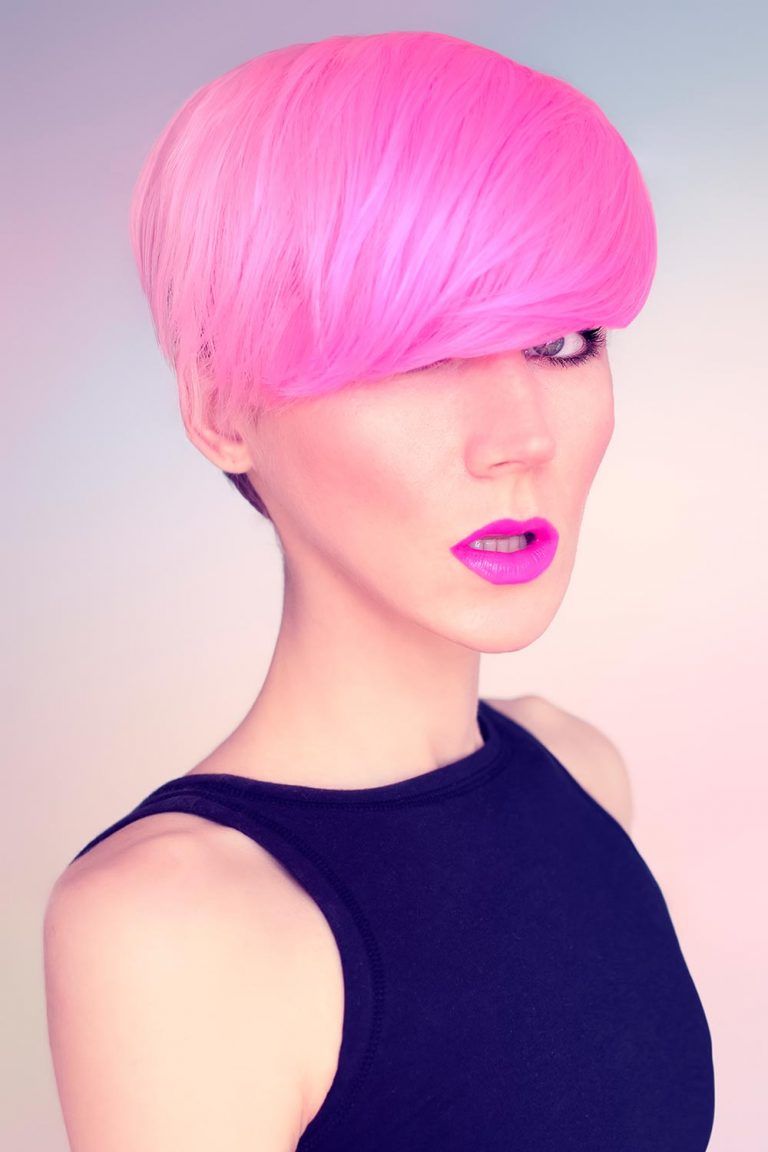 Pastel violet and mint colors are at the peak of popularity today. You can experiment with them by dyeing your hair in one of these colors or by mixing them with each other, for example. In fact, the sky's the limit!
Cotton Candy Purple Hair With Rainbow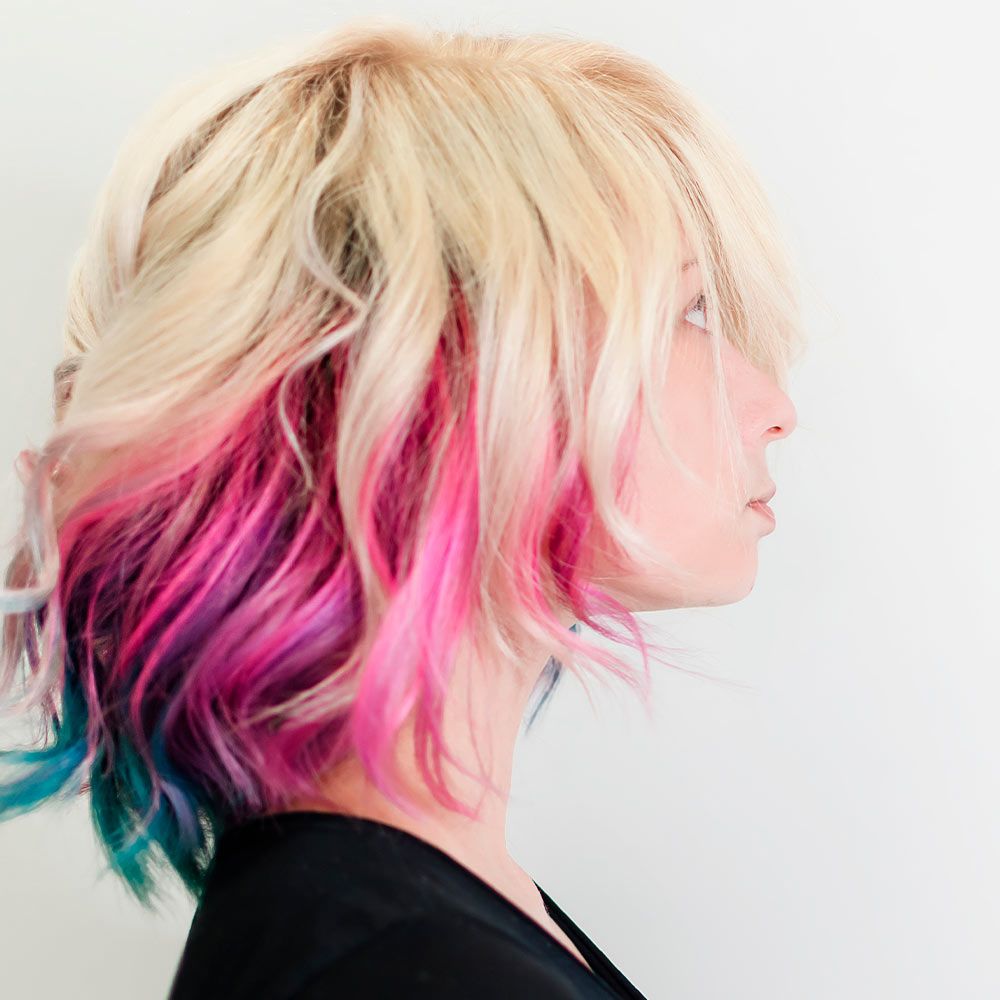 If you want something new, purple blonde hues will help you stand out. In case you're not into purples, you can go with soft blues or even dramatic vivid rainbows! By the way, you can even go for dark roots. In this way, you will make your color more dimensional and hip. Contrasts never get old, after all.
Light Violet Cotton Candy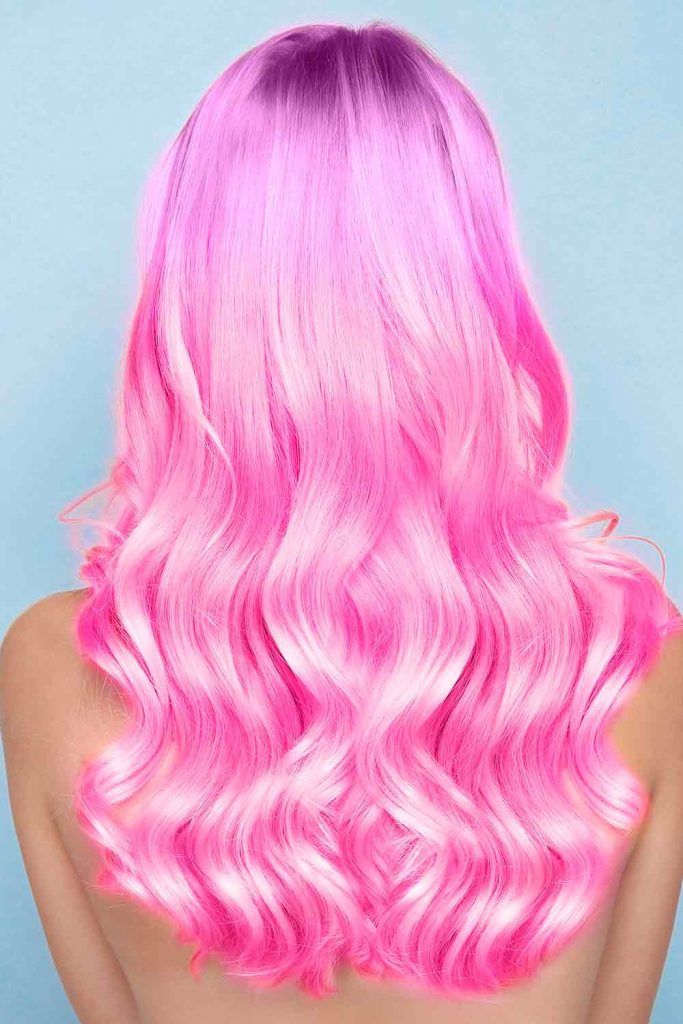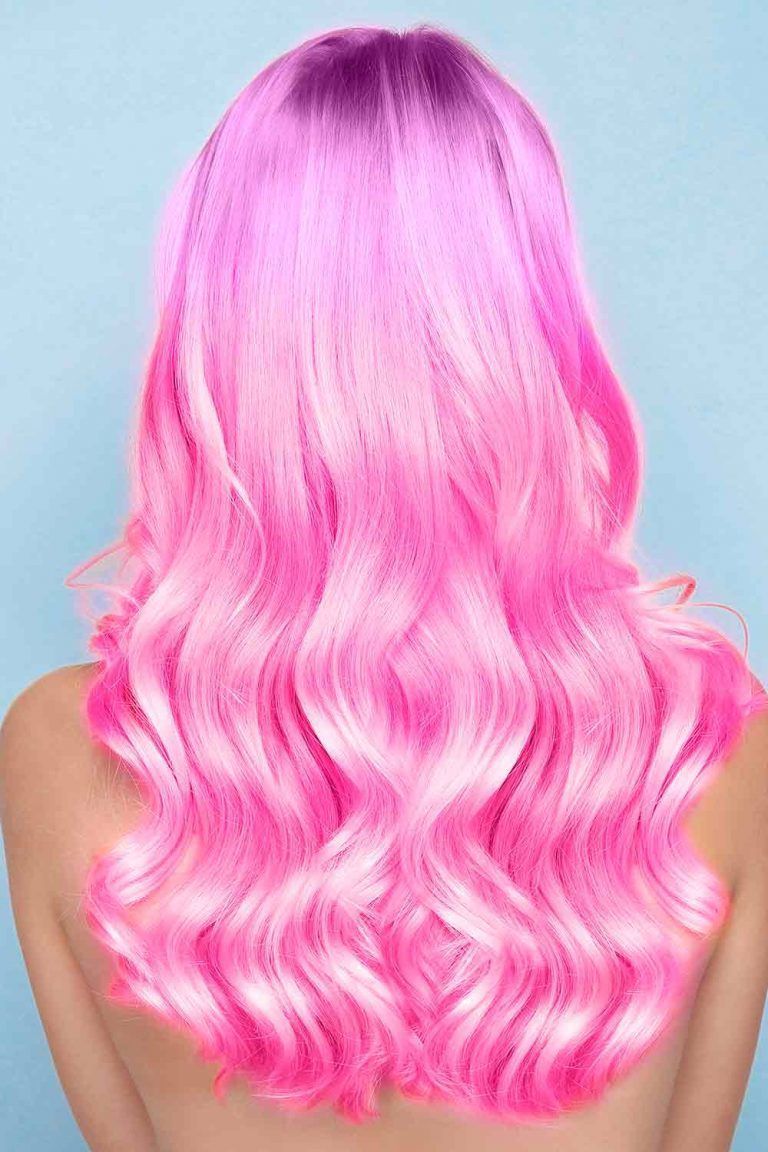 Owners of long hair can experiment with ombre transition from color to color or from a darker shade to a light one and vice versa. Indeed, long hair is nothing but a huge canvas to color experiments. Once you set your creativity into motion, you can turn your mane into a masterpiece. Apart from pink and purple shades, you can also play with light violet and soft hues. Some ashy and grayish shades will also be a good idea, though!
Pastel Pink Cotton Candy Hair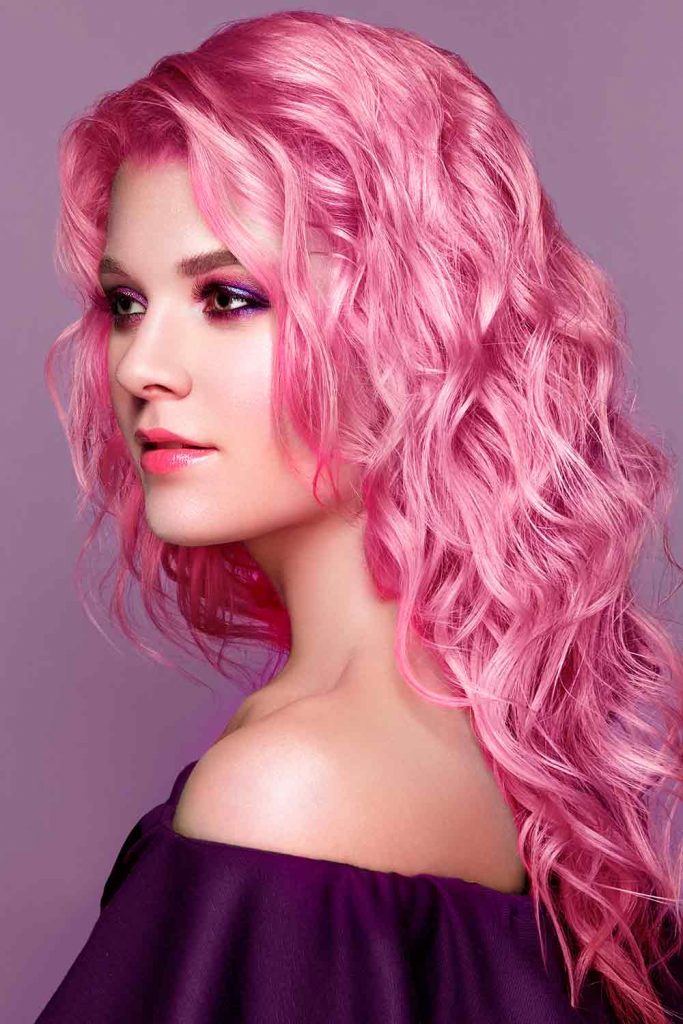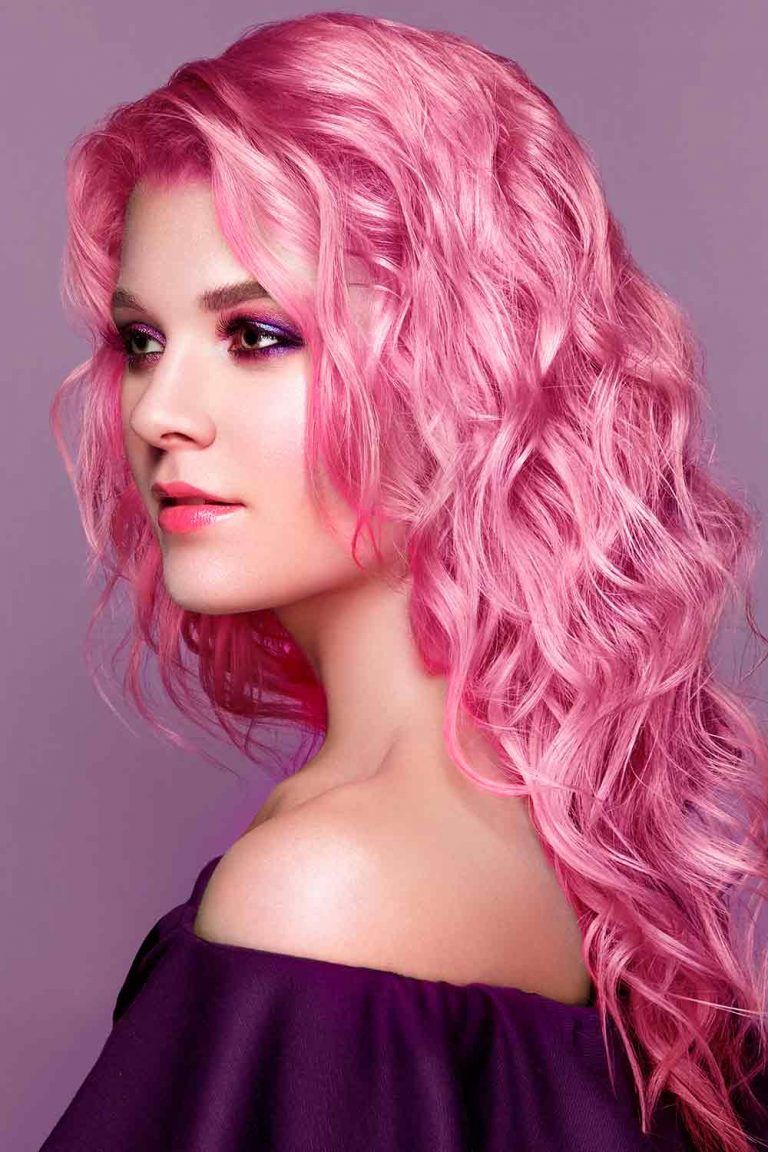 With such a flow of colors and gentle mood of pastels, the hair literally turns into candy. Some light pink, red, and peachy shades will do just great for your highlights, however, you can always add something new and unique to our ideas.
Blue Shades Of Cotton Candy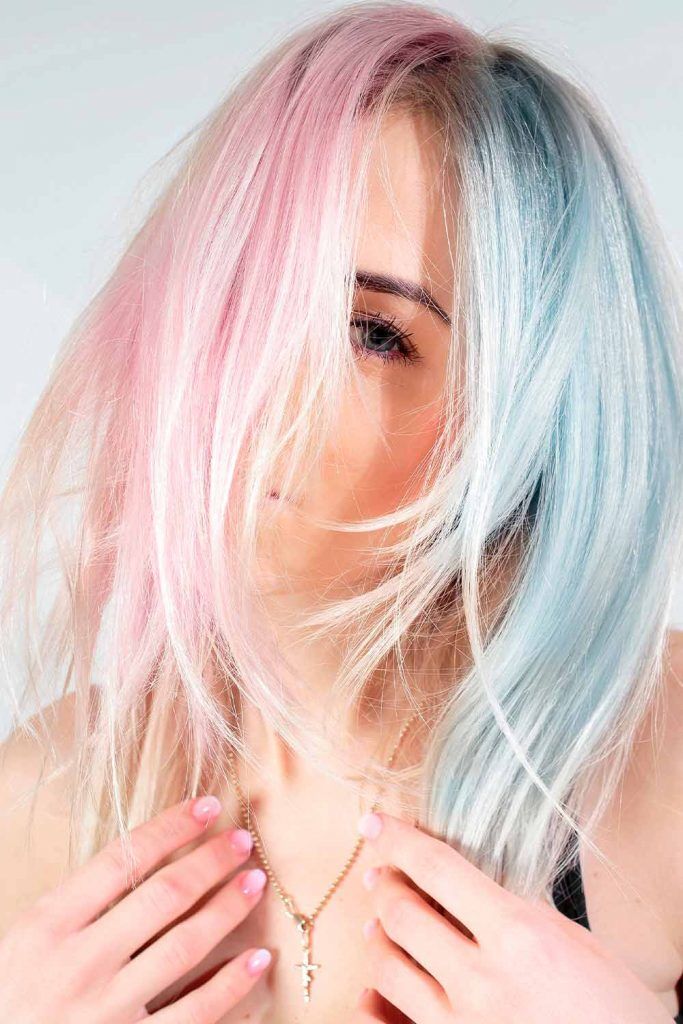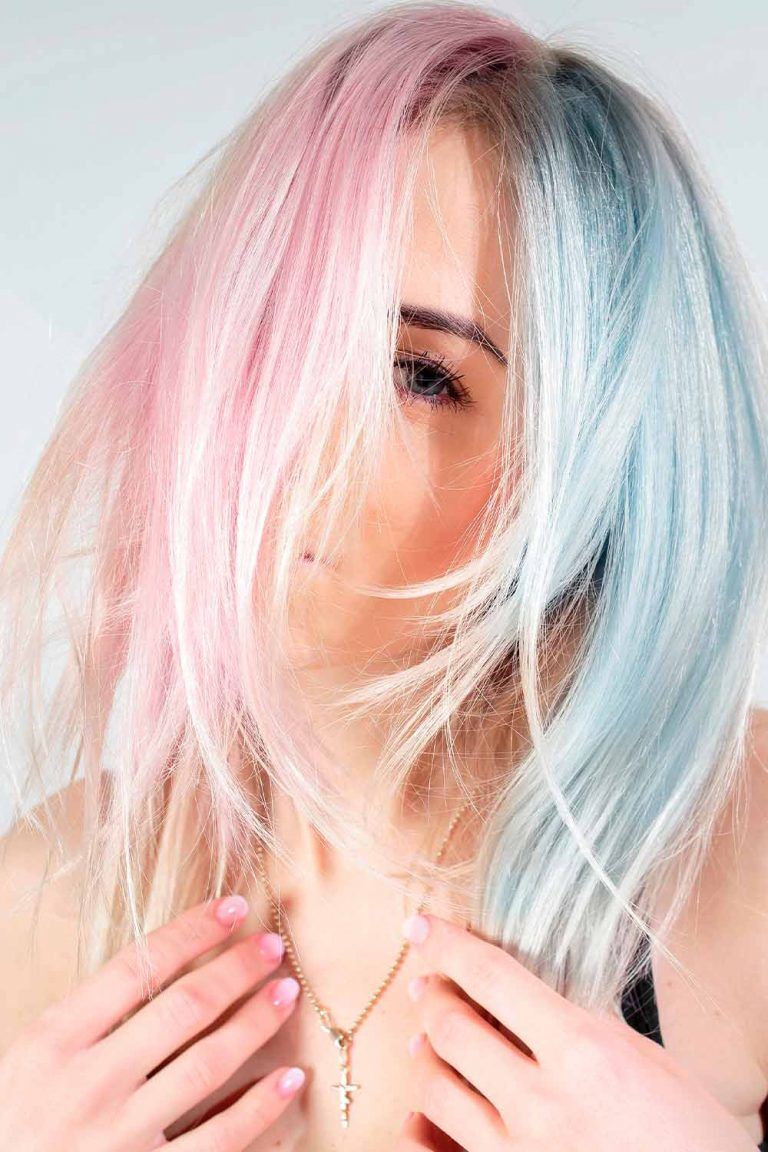 From mint and blue to pink and purple. Even though every girl can recreate such an idea, this hair color looks like a fairytale. However, the color should be soft rather than too bright. For that reason, we recommend you to choose pastels over bright shades. Still, just a hint of a brighter hue won't hurt!
Opalescent Cotton Candy Hair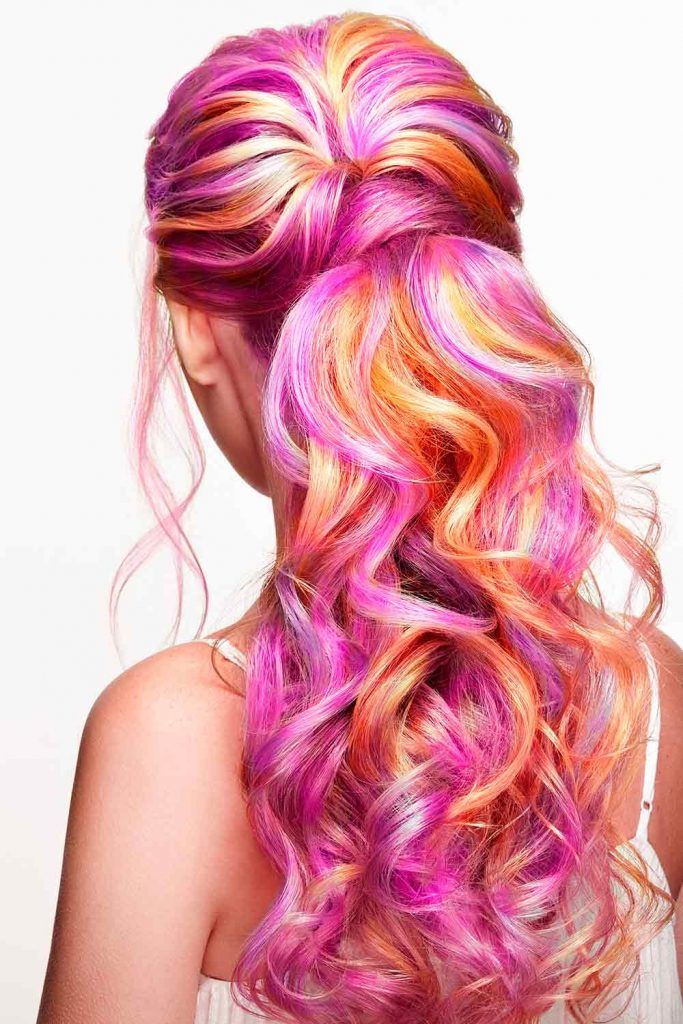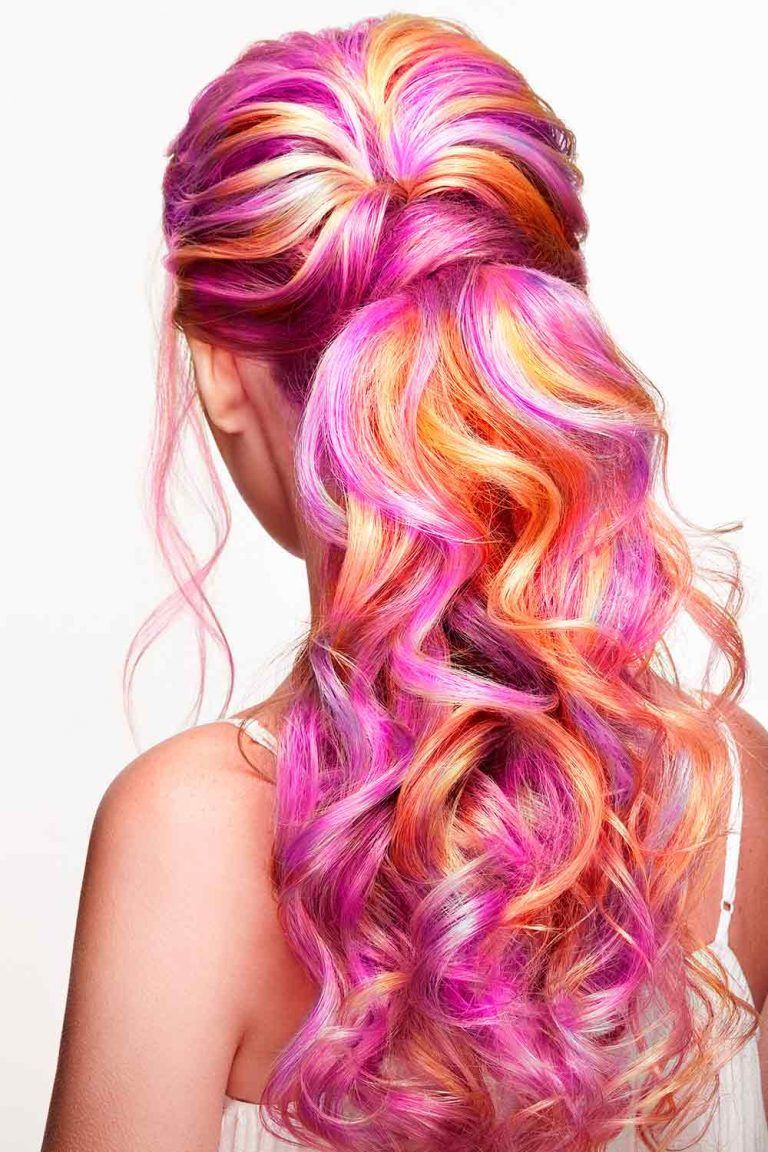 These hair colors look adorable on shorter, as well as on longer locks. As a matter of fact, the only thing you need is the courage to pull them off. Well, since you are here, we bet you're brave enough for such color experiments! When working with pastels, you can make even the weirdest shades go harmonic. Just look at these pics: despite being so different, mint, pinks, and yellows form exceptional duos.
Purple & Cotton Candy Hair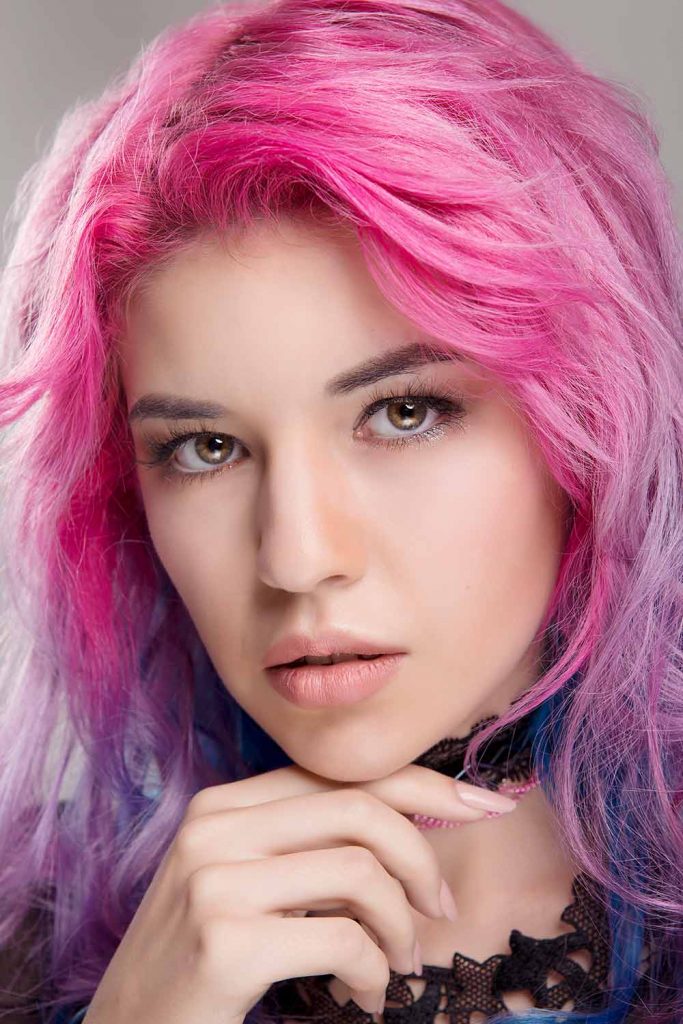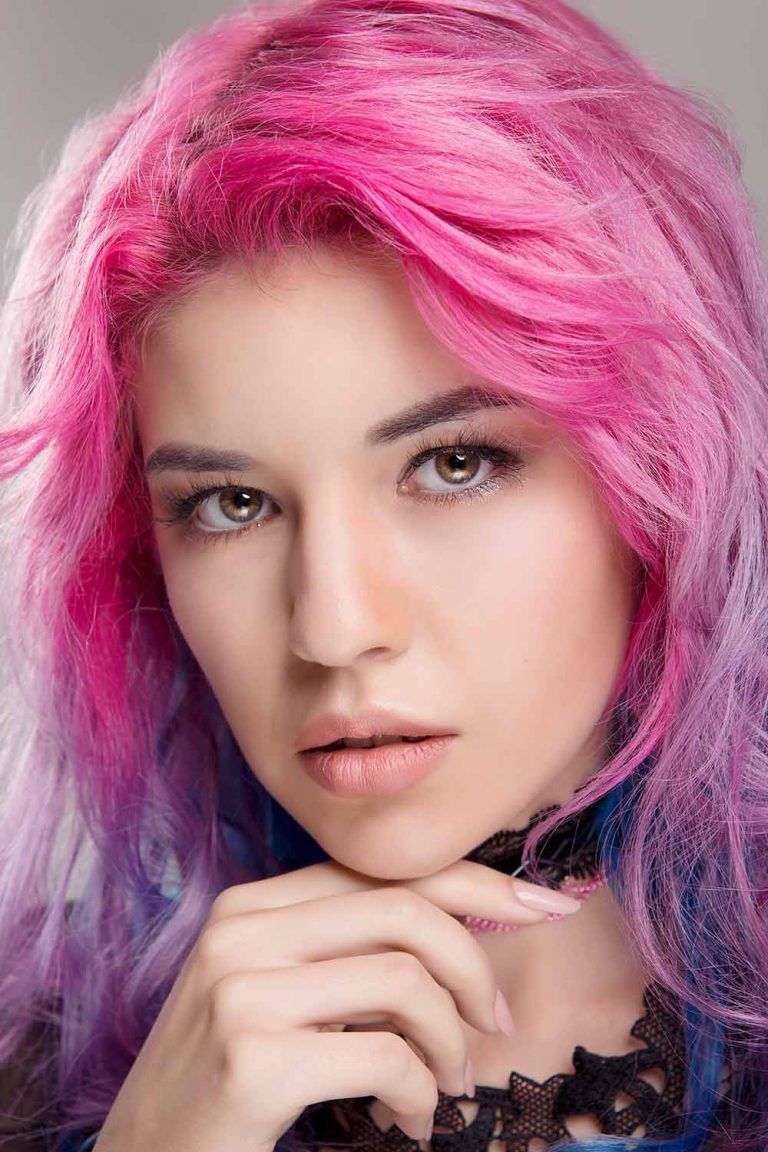 Pink and purple shades appear miraculous on their own, but you can always combine them for a more extravagant effect.
Dark To Light Candy Hair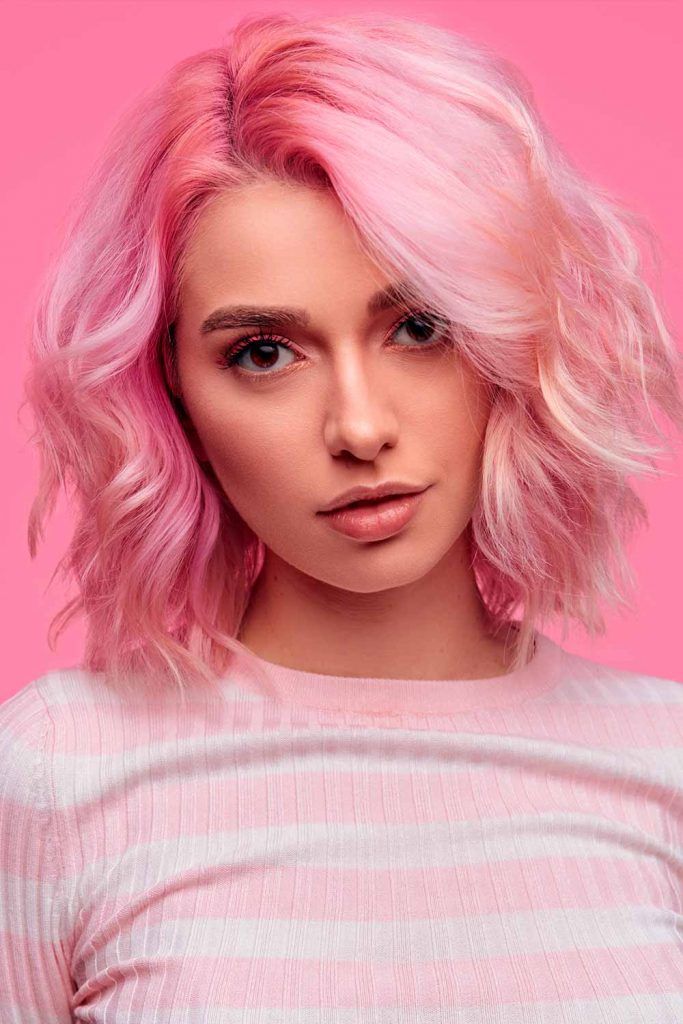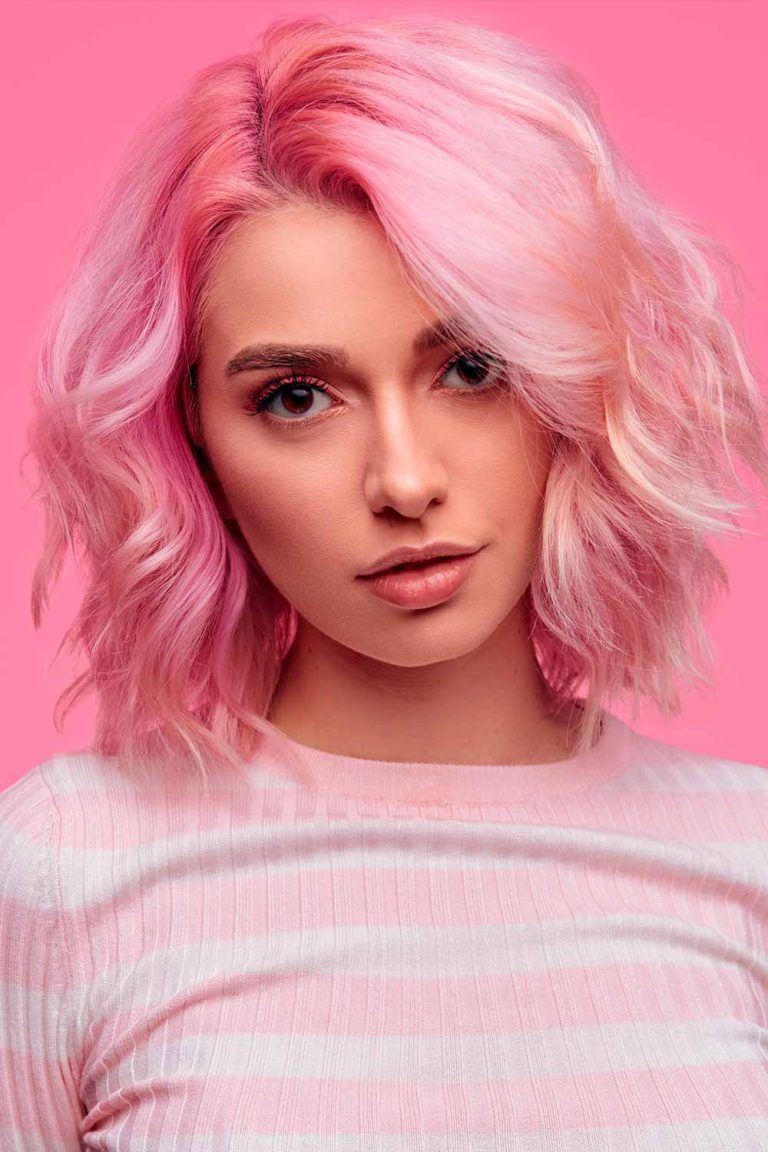 When you are about to make your playful color dimensional, the pink vibe never comes alone! If fact, your hair can turn into any cotton candy you want. And you can add as many tastes, toppings, and spices as your soul desire. In case you'd like to stick to one color, make sure to go big by getting a soft ombre.
Highlighted Cotton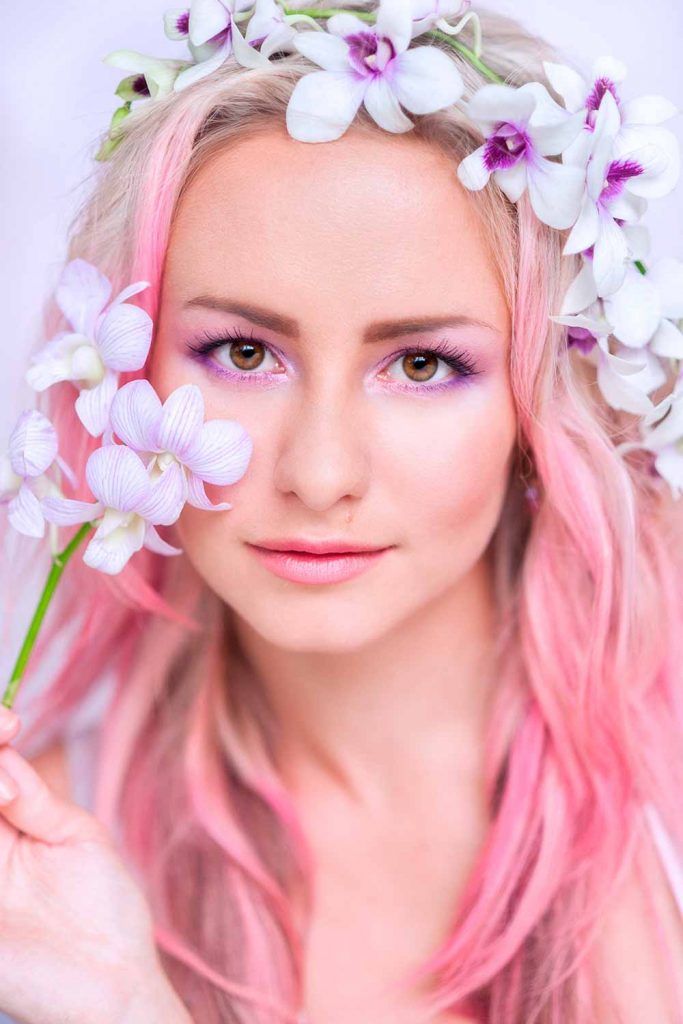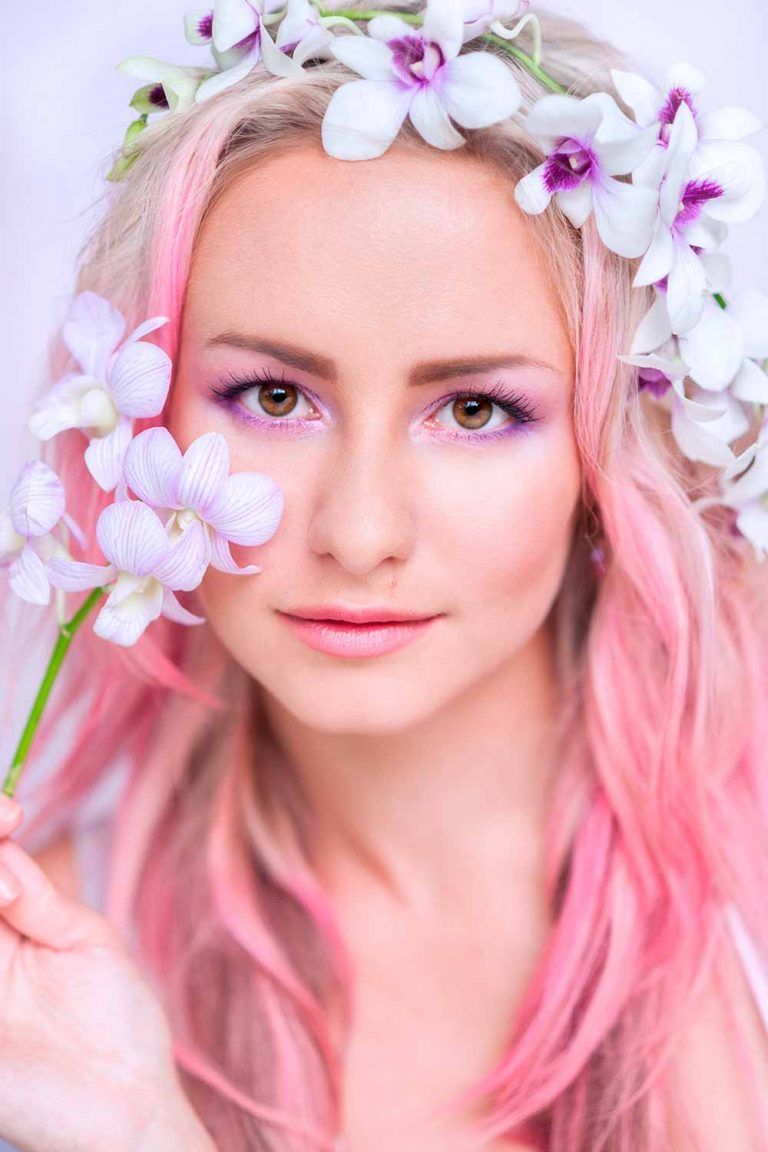 Instead of spending hours trying to decide what shades to pick, why not mix them all? Your cotton candy mane may taste like mint, blueberry, cinnamon, whipped cream, and whatever you want at the same time! Besides playing around with shades, you can also experiment with the color placement. Although you can go with anything from balayage to ombre, highlights are the best way to mix a lot of colors.
Now that you've seen the hottest cotton candy color picks, it's the best time to make a color appointment! Of course, you can bring one of the pics you've seen today with you to get the best results. On the other hand, you will never go wrong leaving it all up to your imagination. Whenever you feel like changing the palette of your life, don't forget about this post: we will be there for you, adding more and more creative ideas for those with bright souls!
FAQ: Cotton Candy Hair
How long does cotton candy hair last?
Cotton candy hair color can last between 4-6 weeks.
Can you really dye your hair with cotton candy?
You can dye your hair with cotton candy. Use the L'Oréal Paris Colorista Bleach All Over dye.
Remember that you'll need to wait around two weeks after bleaching your strands before dyeing them cotton candy.
Why does my hair feel like cotton candy?
Protein is required for hair that is chemically damaged to the point of feeling mushy and cotton candy-like. For certain hair conditions and textures, this can result in a minor build-up on the hair, which can lead to breakage. Hydrolyzed protein is present in many shampoos and balms designed specifically for chemically damaged hair.
REFERENCES:
Cotton candy hair, which blends pastel pink and blue hues, looks just as sweet as the name suggests. Source
Amazing hair trends keep us alive. And cotton candy hair color has us bursting with life. Source
Was this article helpful?