Despite going against all fashion rules and trends, every Tom Hardy haircut is a synonym of pure masculinity. A man who took over the Hollywood starring in the world's most beloved movies has perfected the art of manliness, making styling simplicity work for his unique image. Therefore, not following his path is nothing but a crime, especially if you want to reveal the manhood inside you.
Here, we've selected the most mind-blowing and manly haircuts that the bad boy from Mad Max, The Dark Knight Rises, and Inception has made his signature looks.
Short Layered Haircut
Not too long, not too short, and not too dense: a perfectly customized crew cut for easy styling and light feel. When it comes to his hair, Hardy prefers to keep things as simple as possible for the sake of comfort.
Instead of getting a haircut that adds more character to his look, he lets his character make the haircut look big. Here, he got his hair layered for a more textured and more manageable finish.
Source: Jaguar PS/Shutterstock
Fully Shaved
Vin Diesel has just got outshined! This man works wonders transforming his body from skinny to muscular, and the same goes to his hair. He's never afraid to shave his head, as well as to grow a long mane with a bushy beard for one simple reason: nothing can hide his masculine character.
Remember what we told you about Tom's appreciation of simplicity? That's the most accurate example. Okay, jokes aside. He actually got the cut for The Dark Knight Rises. Yet, he still loved the haircut for looking amazingly virile.
Source: Tinseltown/Shutterstock
Relaxed & Scruffy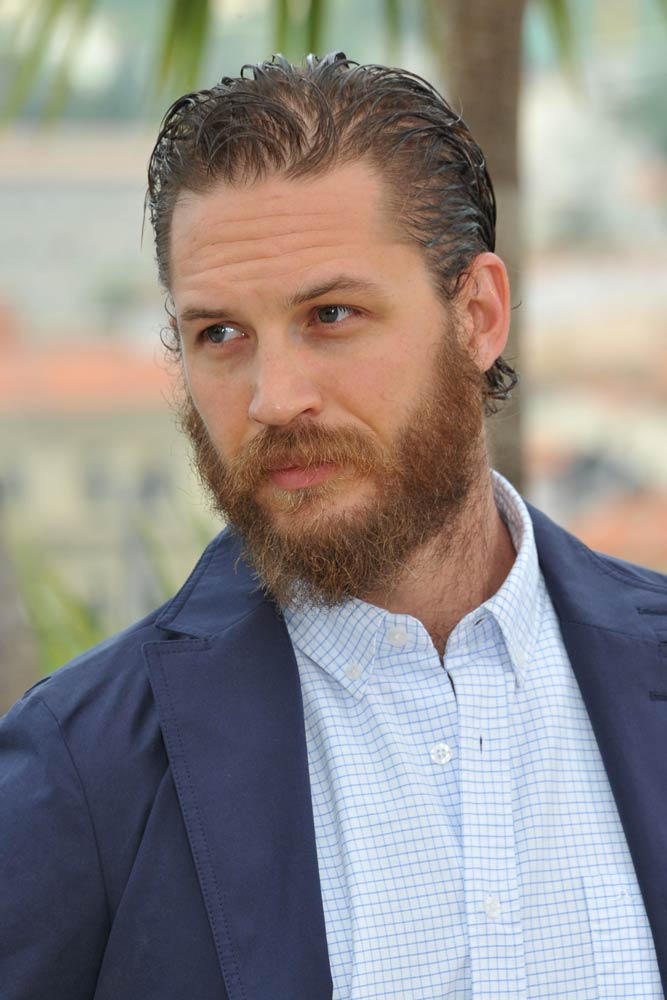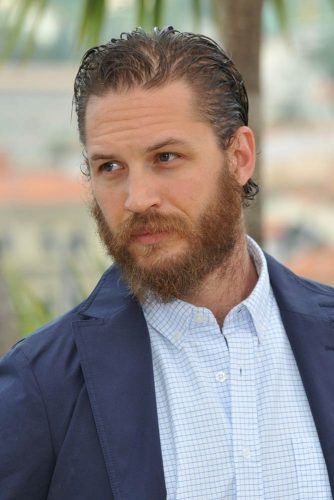 Tom Hardy beard also has its own fan base, and it's totally legendary. He seems to have pulled off all the beard styles possible. The best thing is, he preserves individuality in every look he goes for: although this beard is bushy, it has cleanly outlined edges.
For the top, he decided to go with an easy, yet fail-proof idea - relaxed slicked back haircut. As a result, Hardy created a hot combination of neatness and ruggedness.
Source: Featureflash Photo Agency/Shutterstock
Buzz Cut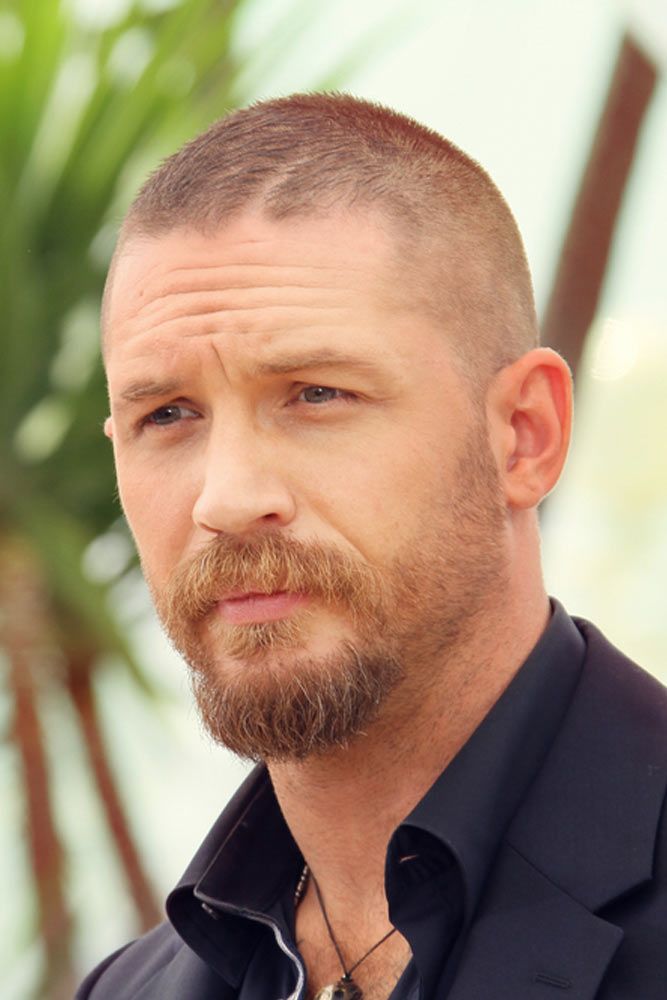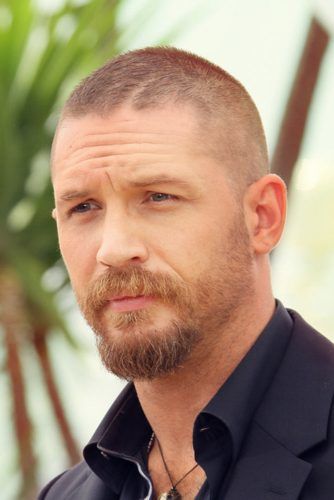 His Mad Max character just couldn't do without the buzz. As it turned out later, the actor himself couldn't imagine his life without getting the classic cut from time to time. There's nothing more comfortable and smart-looking than this good old haircut.
In fact, it can adapt to any image: from a crazy guy surviving after the collapse of civilization to a gentleman in a tailored suit. And that's the main reason why our favorite actor loves this cut.
Source: Denis Makarenko/Shutterstock
Slicked Back Undercut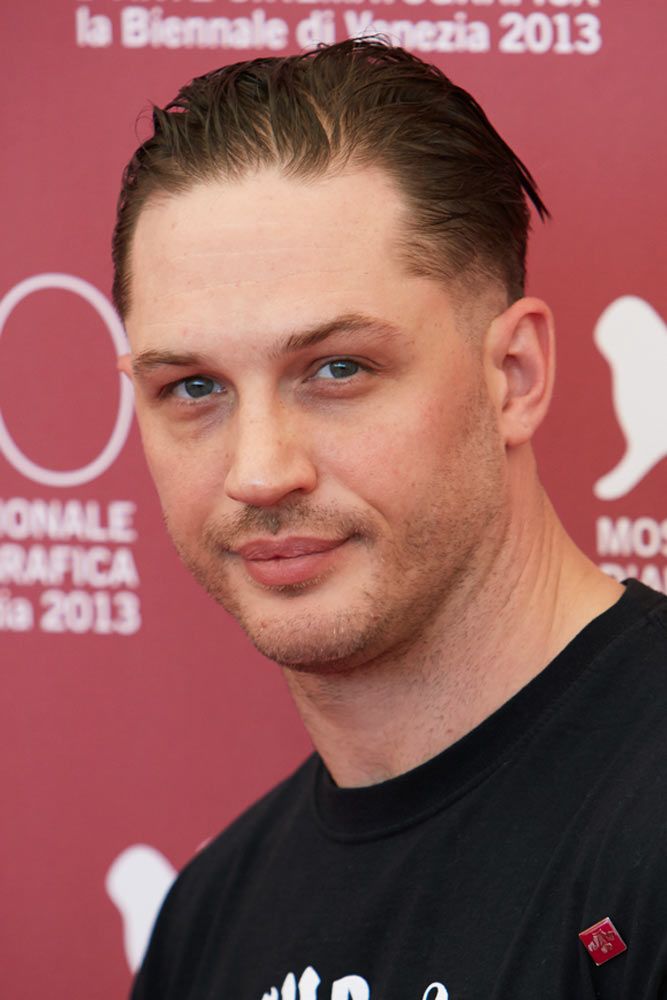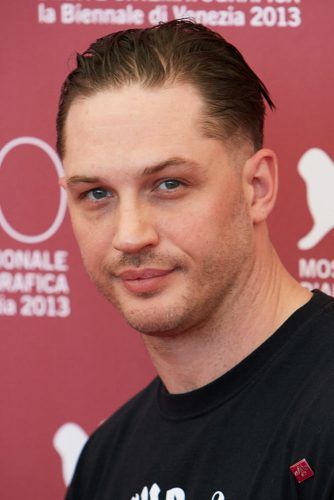 Can you imagine what would happen if the trendiest haircut met the hottest man alive? This phenomenon would be called 'Tom Hardy sporting an undercut.' The actor couldn't help himself but opt for the long-top-short-sides haircut for obvious reasons: it's stylish, practical, and low-maintenance.
Needless to say, it's easy to style, which you can see in this picture. To get himself a decent look, Hardy worked some semi-shine pomade into the top and brushed it to the back. Simple, again, but striking.
Source: andersphoto/Shutterstock
Swept Back & Edgy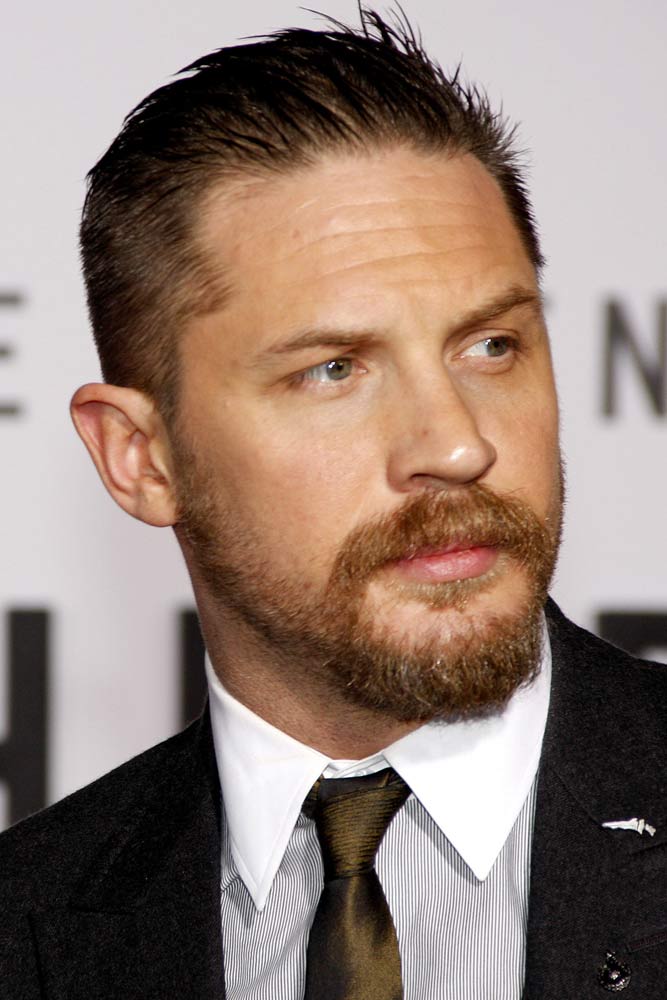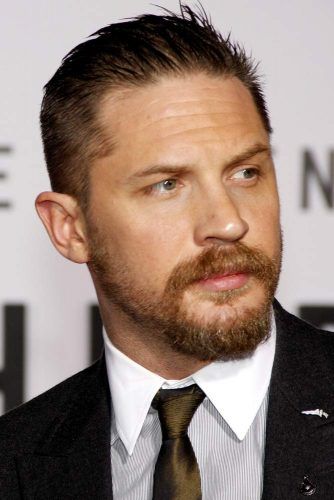 Is there anybody who doesn't remember the Tom Hardy Taboo haircut? If yes, hands down, you've beaten us. Those shaved sides and spiky layers accentuating the top were simply doomed to become a trend. And here you can see how its real-life sophisticated version looks like.
Tom let the sides grow a little bit for a more balanced silhouette, leaving the top spiky and textured to make his look distinctive.
Source: Tinseltown/Shutterstock
Clean Sides + Lazy Spikes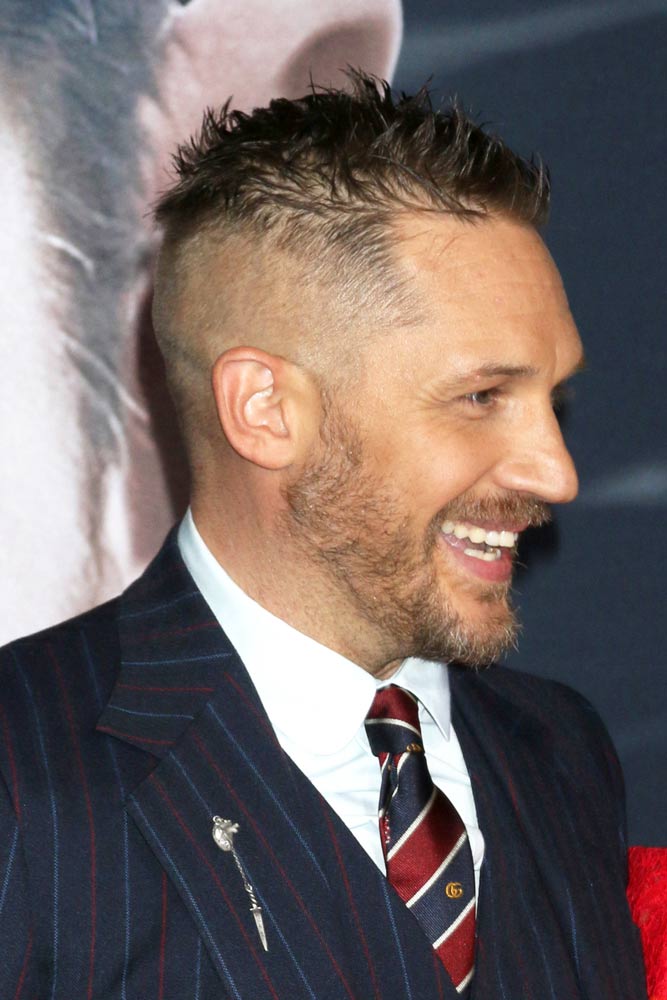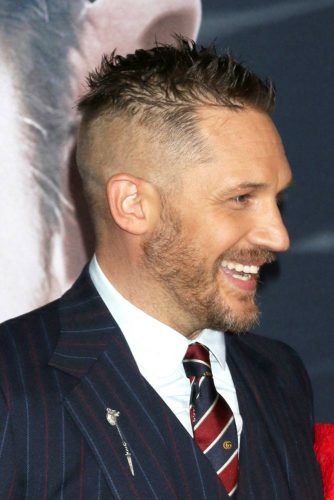 In Venom, Tom Hardy haircut looked pretty simple: a grown-out medium taper that didn't really grab any attention. After Venom, some sort of rebellious spirit captivated the actor, making him get a seriously sharp haircut with a great visual impact.
Fade haircut, spiky top, messy stubble: that's the eye-catching image Hardy chose to rock his days in 2018. To add some carefree feel to the look, he styled his top with lazy, soft spikes adding tons of texture.
Source: Kathy Hutchins/Shutterstock
Slick Combover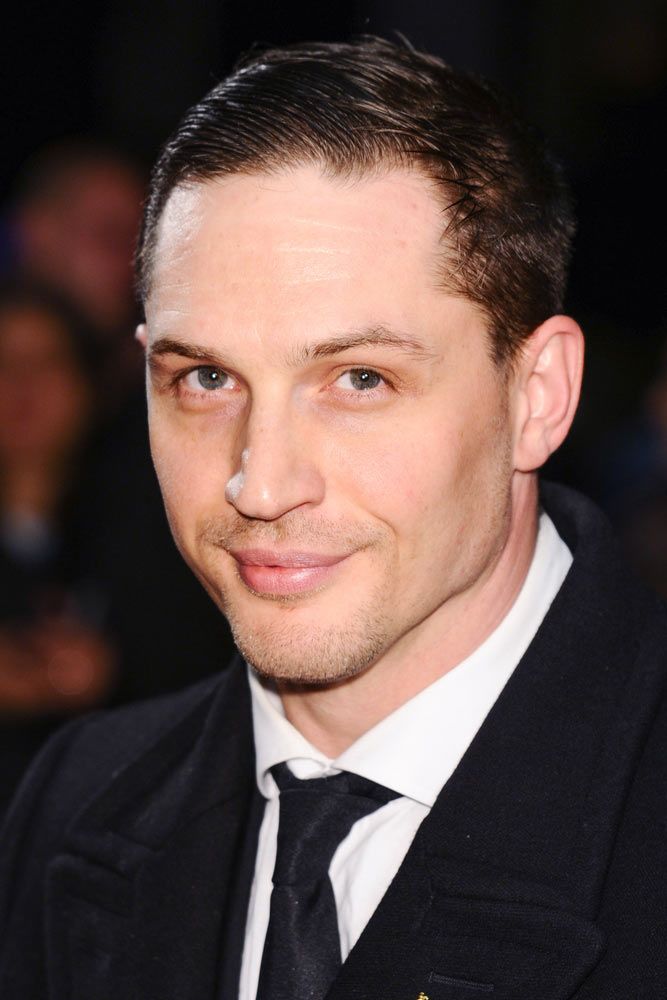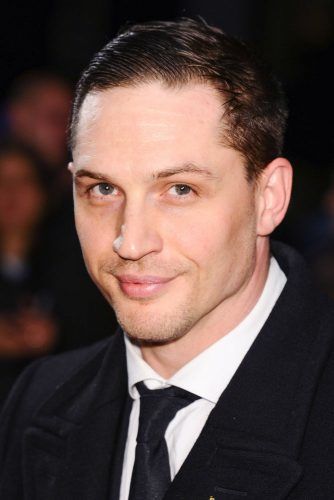 We just can't skip the Tom Hardy Lawless haircut. Just check out how sophisticated he is! Sometimes even bad guys want their good sides to show up, so here comes a sleek, neat, and polished Tom we all deserve to see.
As a matter of fact, it's the same combover you could see in the movie. But, for his premiere look, Hardy went for shiny pomade all over the top, thus making the hairstyle festive and significant.
Source: Featureflash Photo Agency/Shutterstock
Slicked-Back Simplicity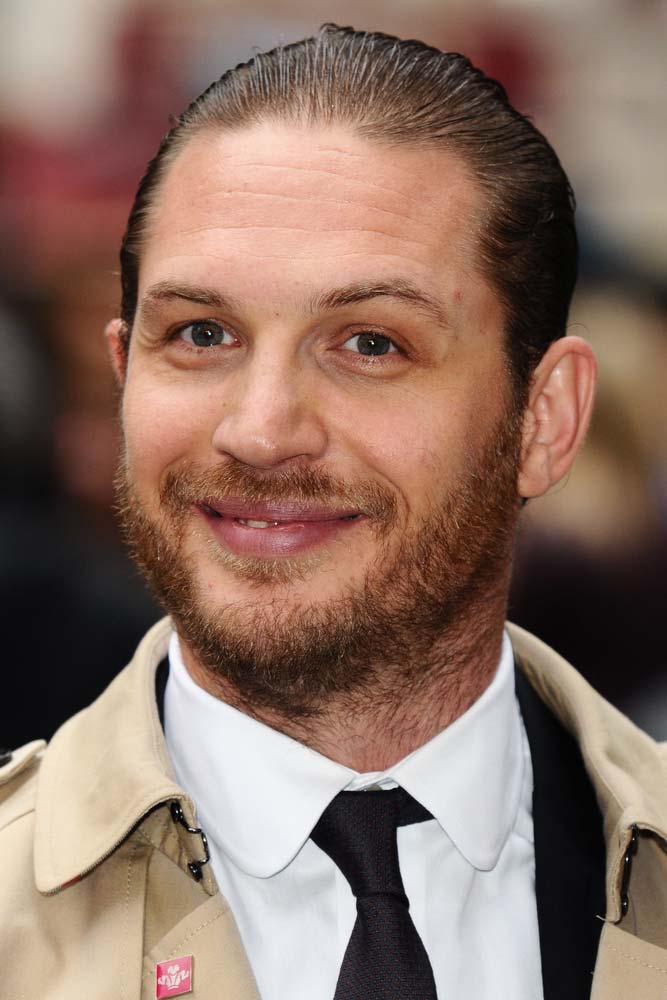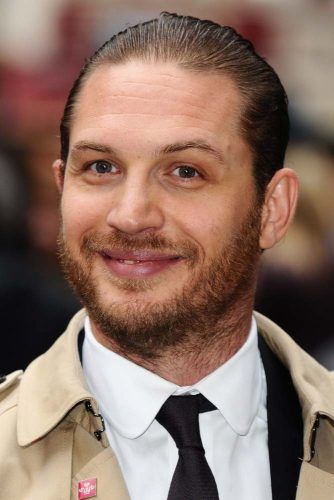 Another fantastic and simple look to steal from Tom. When he needs a well-groomed look quickly, a slicked-back hairstyle is his best win-win weapon. What makes it so special is that every man whose hair is medium or long can go for it. Plus, it looks amazing with a beard, which is a total benefit for beard-lovers like Tom Hardy.
Source: Featureflash Photo Agency/Shutterstock
Side-Parted Freedom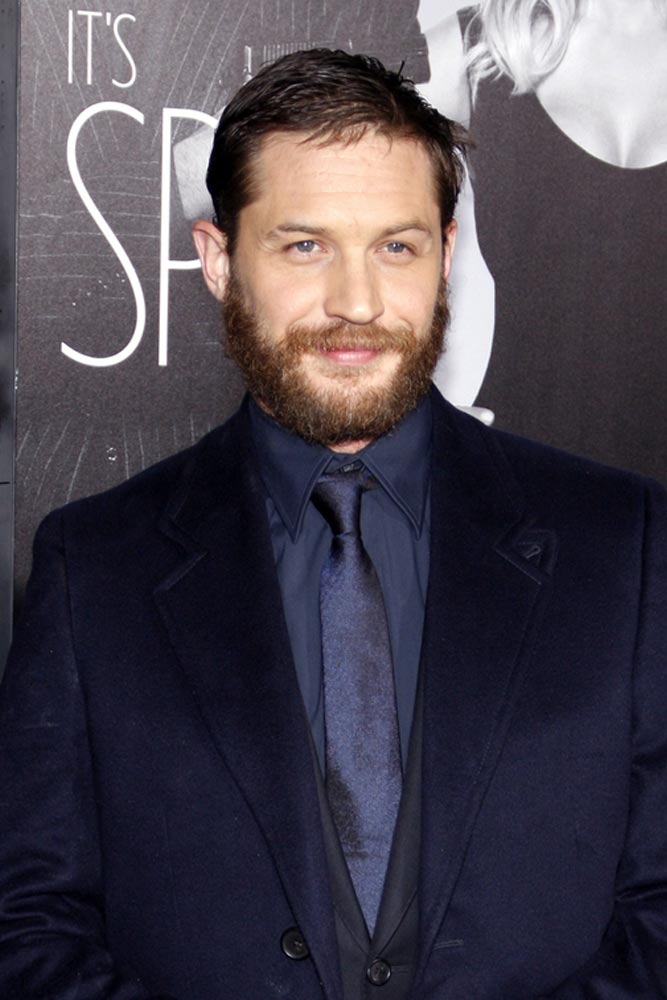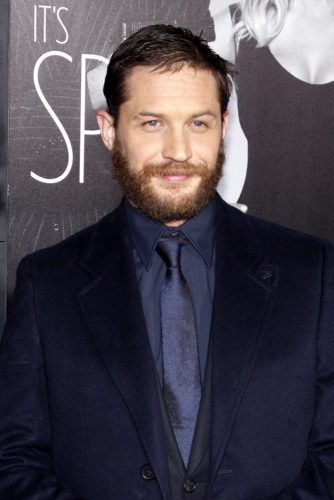 What an awesome ensemble: a neat black suit, side-parted haircut, and tons of freedom running through the texture and the beard. There's no need to tell you how creative this guy is, as this look speaks for itself. In this pic, Hardy nicely fits the occasion while still having those wild messy vibes.
The good news is, a little bit of lightweight pomade and slight tousling on top is everything you need to recreate this look.
Source: Tinseltown/Shutterstock
Tom Hardy haircut, whatever it is, is destined to be a success. Well, we can tell the same about movies featuring him. Anyway, the point is that this man breathes his masculine character into simple haircuts, turning them into real masterpieces. Now, what stops you from doing the same? Just try one of the ideas you've seen today, and see your look amp up.
FAQ: Tom Hardy Haircut
What haircut does Tom Hardy have?
The sloppy quiff is undoubtedly one of our most loved Tom Hardy haircuts. He is perfect at elevating the traditional haircuts through simple styling.
What face shape does Tom Hardy have?
Tom Hardy's oblong face has a lofty and broad forehead, a noble cheekbones and jawline, which is typical of an oblong face shapes.
Does Tom Hardy have curly hair?
Despite the fact that Tom Hardy's hair is naturally curly, he wears it straight on occasion, and while he loves laid-back styles, he surely understands how to slick his hair back for nighttime events.