A variety of hair colors allows us to upgrade the way we look any time we wish. Usually, we want to alter the hair color when the season changes. But it would be better to pick the new hair cut at first and then think which hair color will be the most suitable for this hair cut. There is a great choice of tones, be it browns, reds, or blondes. The star of this winter is the contrast, so consider combining light and dark tones.
Smokey Blonde Hair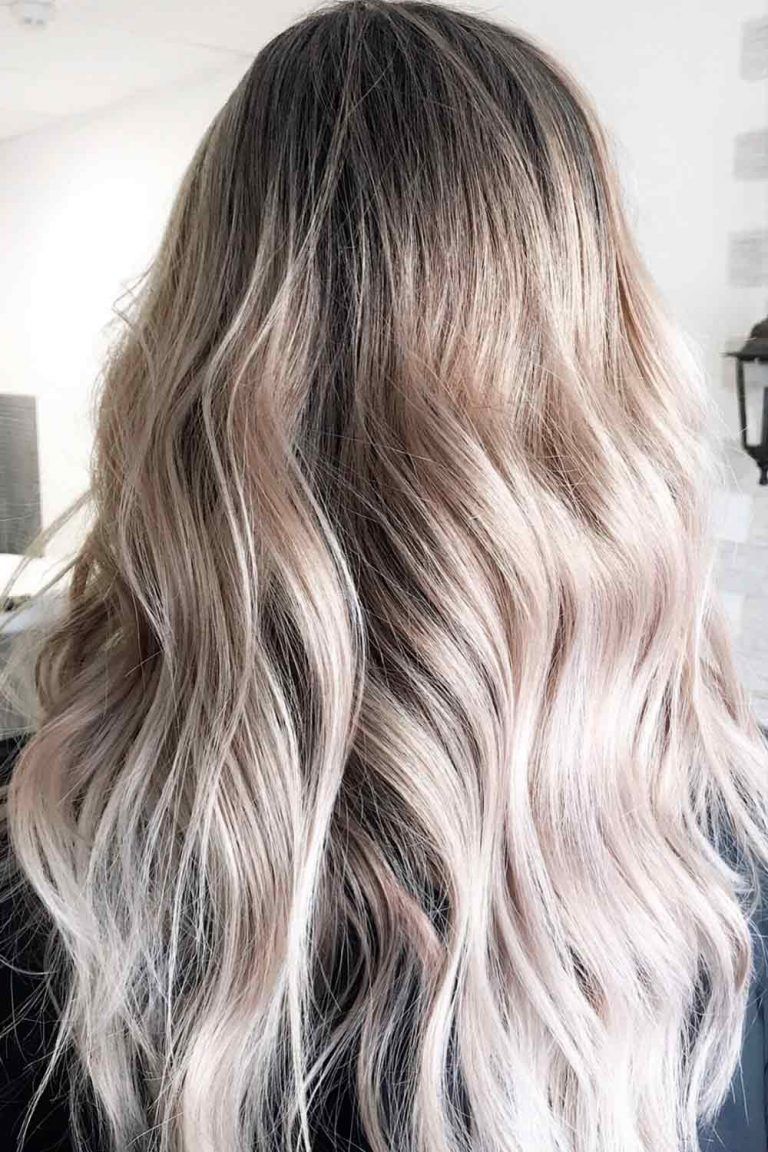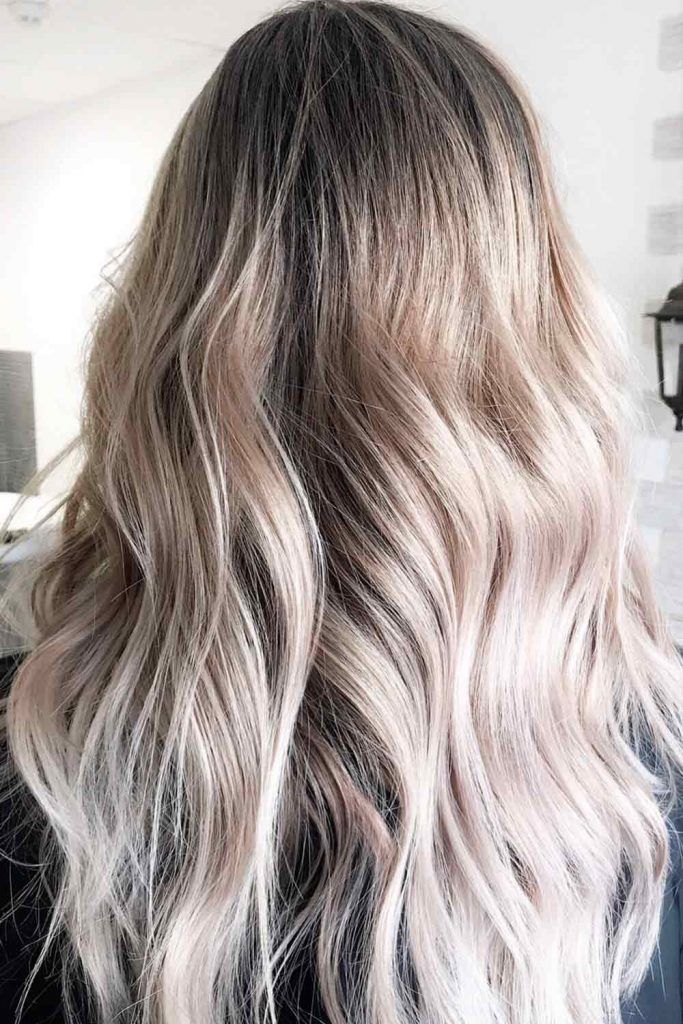 Look at these fascinating hair color ideas. Are you fond of a smokey blonde shade? When it concerns blonde, darker shades become more popular when the weather is cold. Add some smokey hues to your light blonde shade to look incredible.
Caramel Brown Hair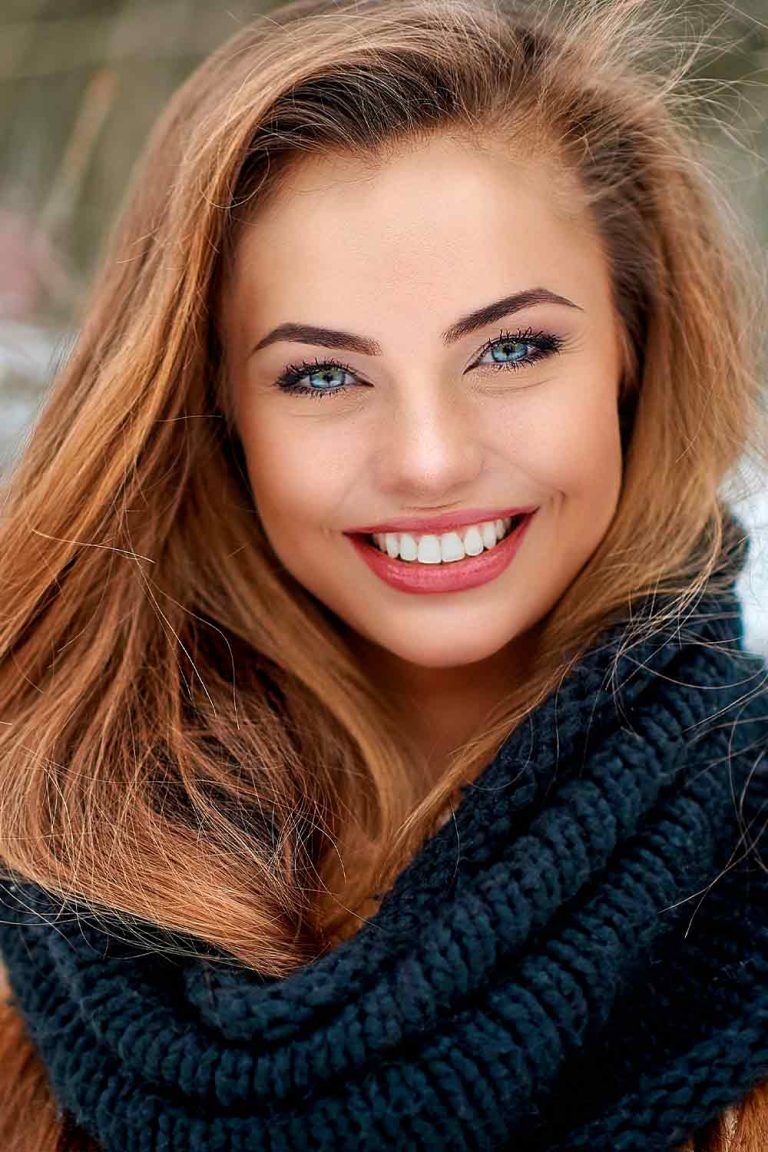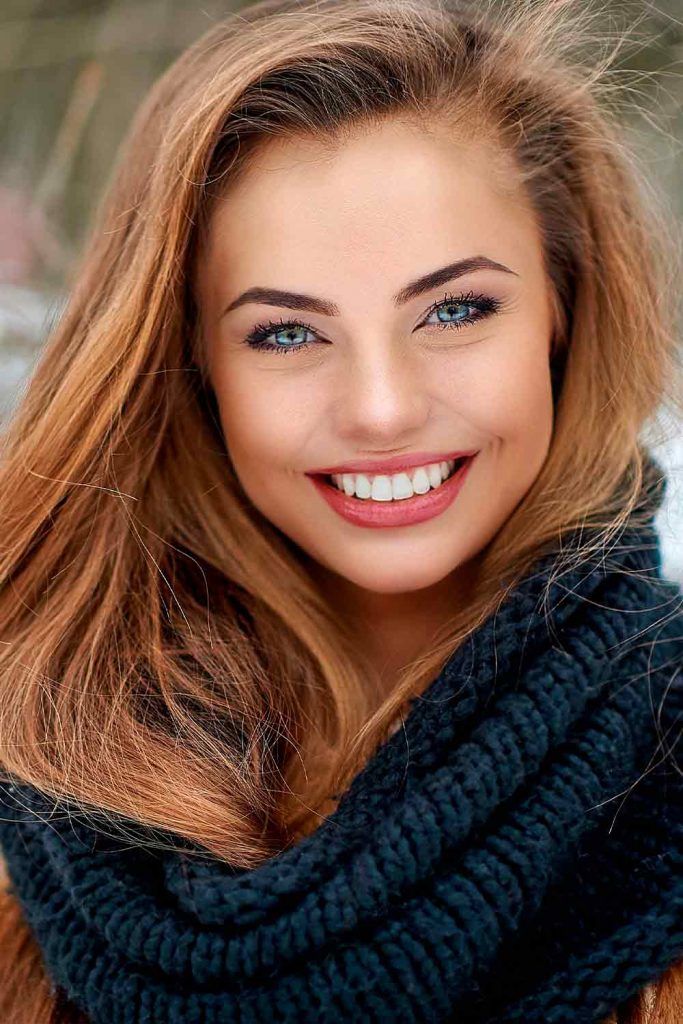 Do you have a brown hair color at the moment? Then opt for a fancy caramel brown shade. You will definitely grab his attention! And this shade will work for your skin tone for sure. Every woman will find this shade flattering!
Dark Red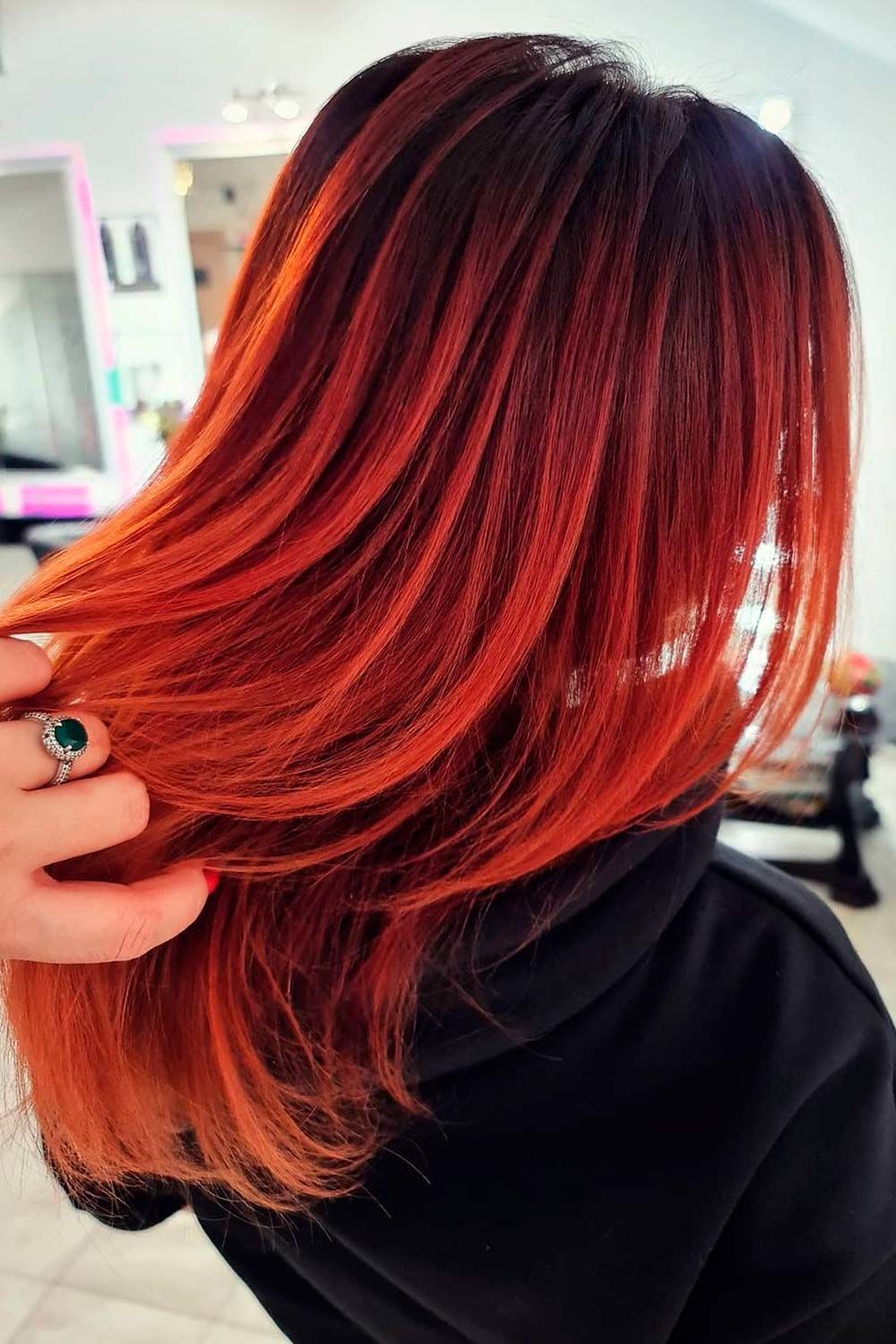 Credit photo: instagram.com/vashenko_anet
Dark red reminds us of cherry cola. It is a fabulous combination of rich brown and rosy red shades that results in such a deep color that works like a magnet. Pick such color if your skin has a cool tone, and your eyes are brown.
Silver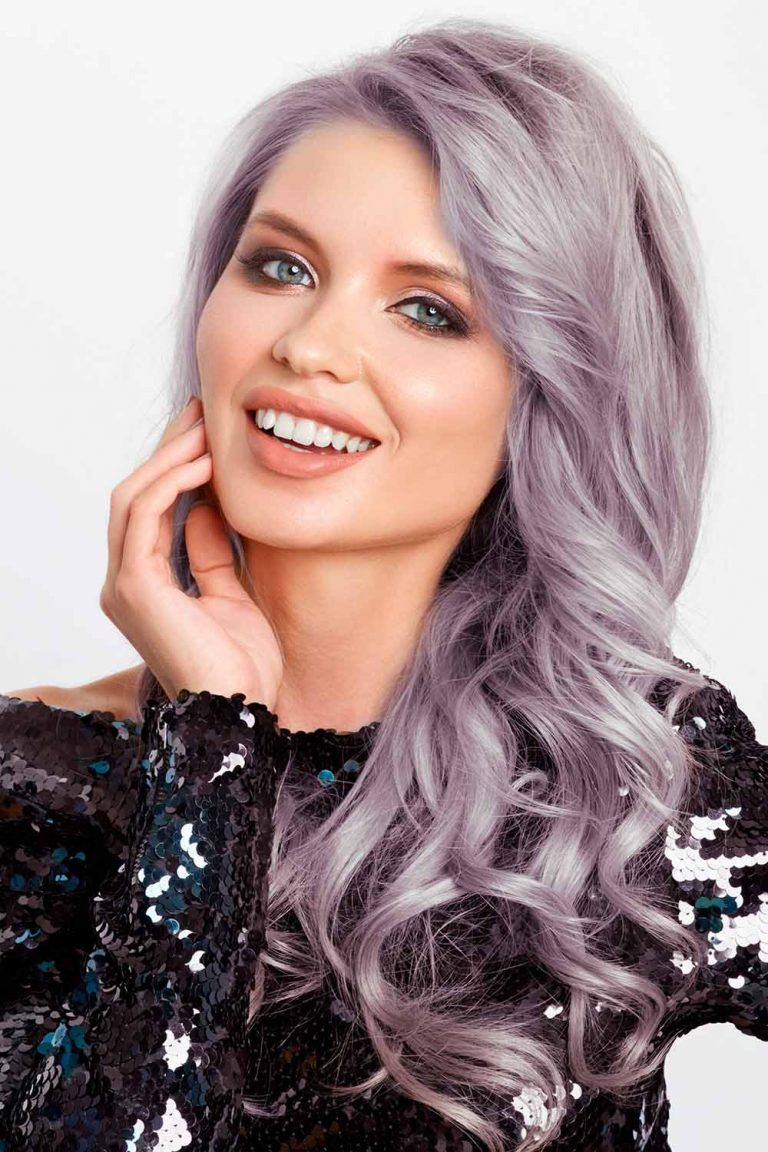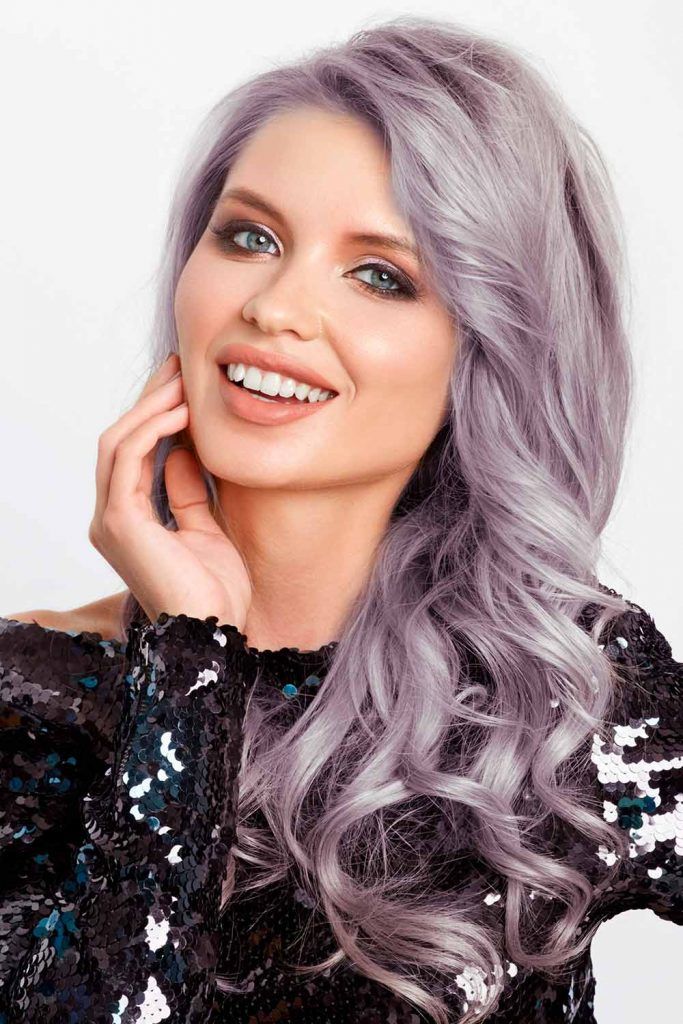 Going silver is super glam, and many colorists would agree with this statement. But don't forget to protect your hair from much damage, as this shade might require two times of bleaching before dyeing silver. So, get a deep-conditioning treatment.
Dark Caramel Hair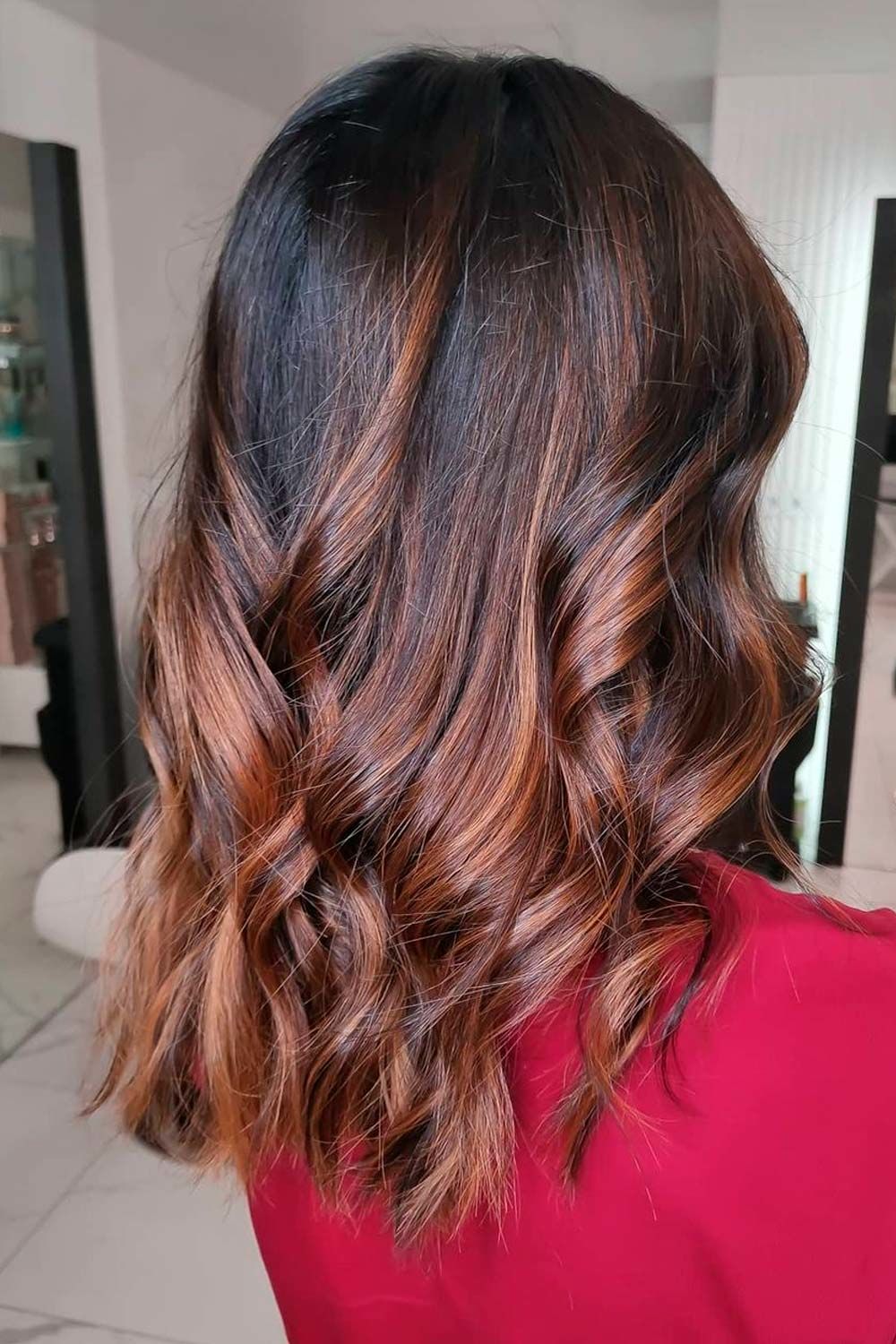 Credit photo: instagram.com/yuliiashvetsova
Dark Caramel hair color has a medium depth, which makes it really flattering for practically all skin tones. And if your skin has warmer undertones, then dark caramel is the best choice for you. Try it out!
Tiger Eye Hair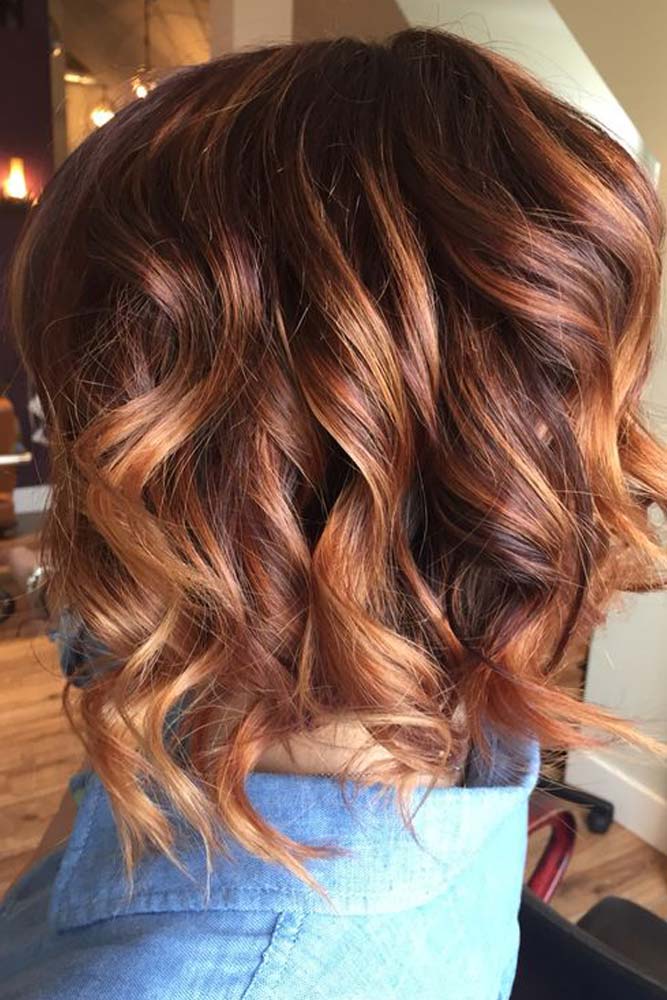 Credit photo: instagram.com/hairbyalisonv
Tiger eye hair color is expected to become one of the hottest trends in the upcoming season. In essence, tiger eye hair is an updated version for balayage. Warmer shades appearing from darker hair look super cool and natural. Thus, they will ideally complement your most winter hairstyles.
Dark Amber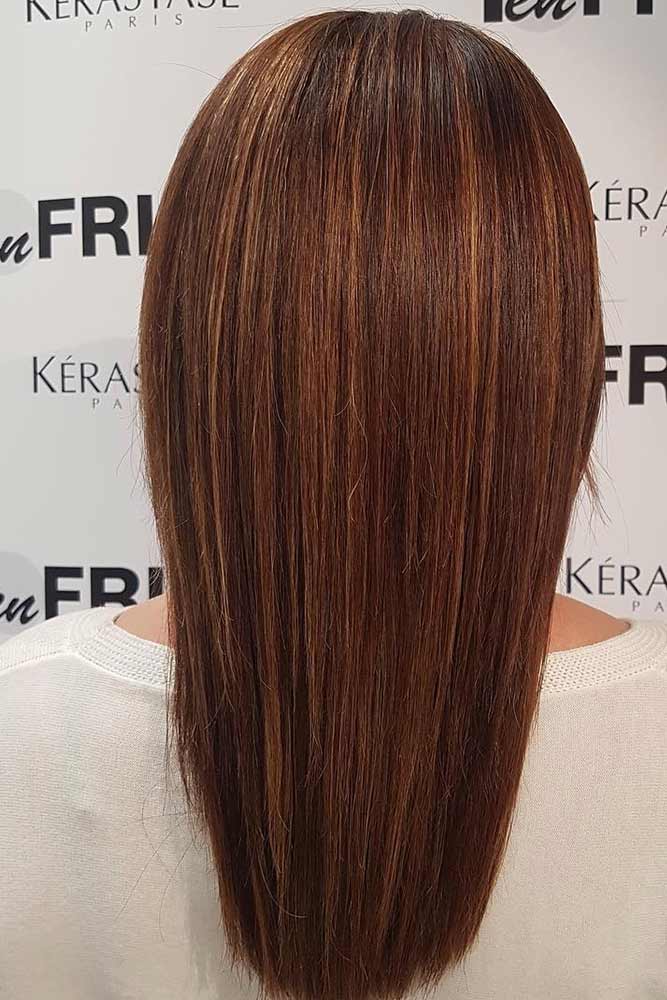 Credit photo: instagram.com/ienfrisor
A perfectly chosen hair shade will always compliment you. If you are a fan of red but have no clue what is going to be trendy when 2018 comes – opting for dark amber hues would be the perfect decision.
Golden Wheat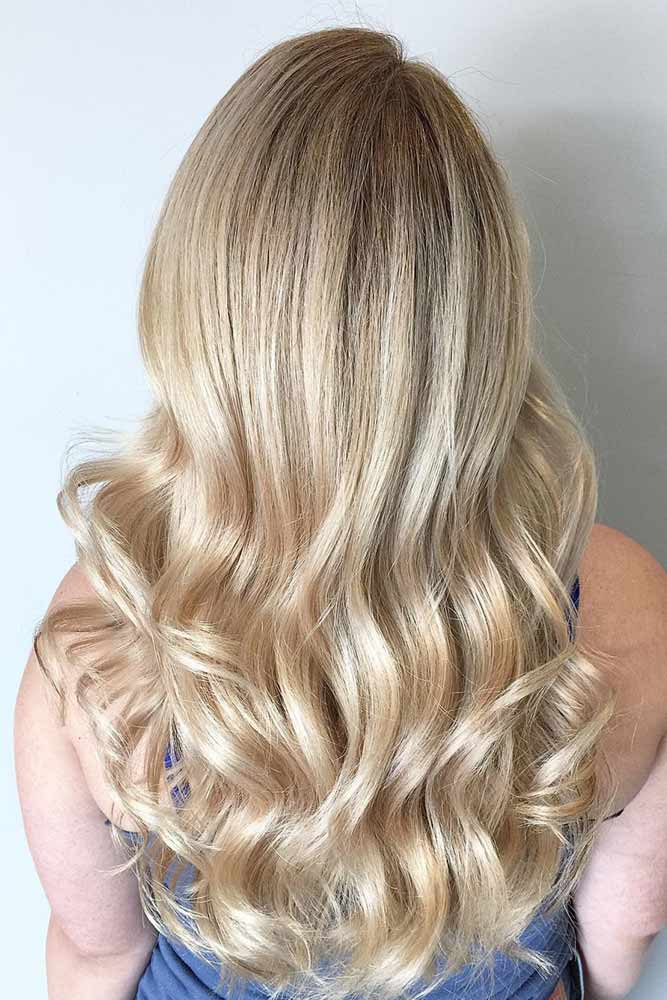 Credit photo: instagram.com/thuythunguyen
Wheat blonde hair is extremely soft and adorable. The transition of hues is so warm and rich, that it is difficult to resist. To create a greater impression, we would suggest you adding some blonde balayage and just a little bit of outgrown roots.
Beige Brunette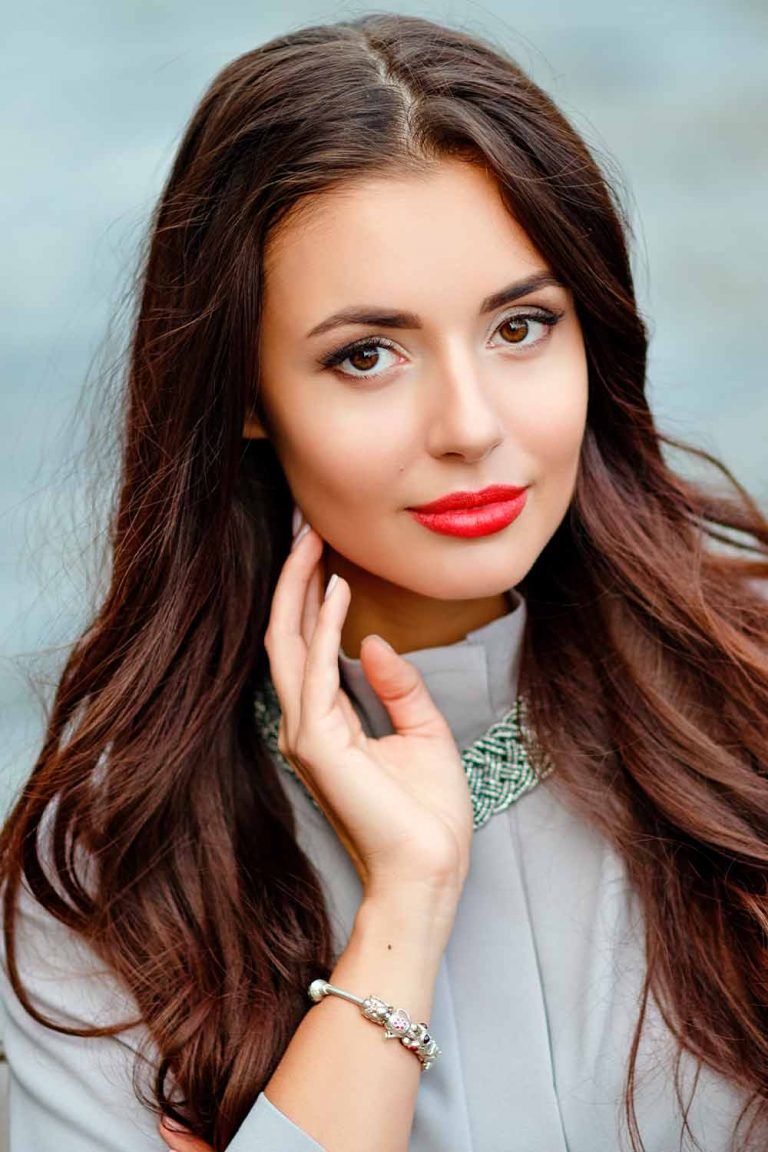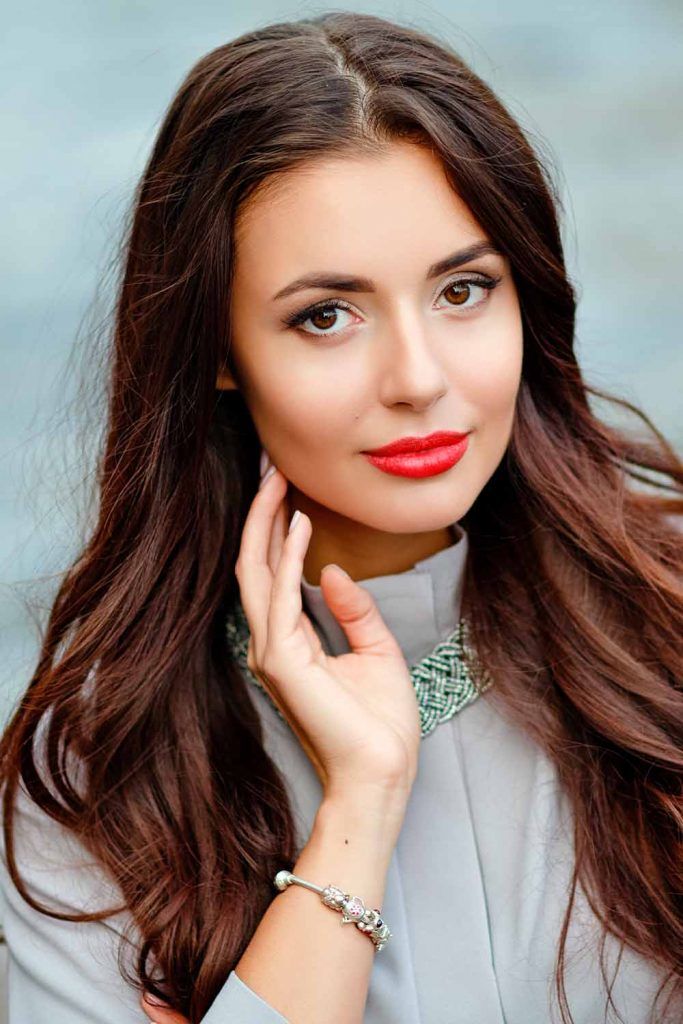 If you are ready to meet the upcoming year with something new and you have no fear of experimenting, we may have something for you! Brunette hair with soft, beige balayage, isn't it amazing and unique looking?
Ash Blonde
Ash blonde hues are always considered to be the cold ones. But we are going to prove you that ash blonde can be extremely soft and sexy, if you know how to pull it off. The trick lies in light dusty rose undertones! Can you see them?
Chestnut Brown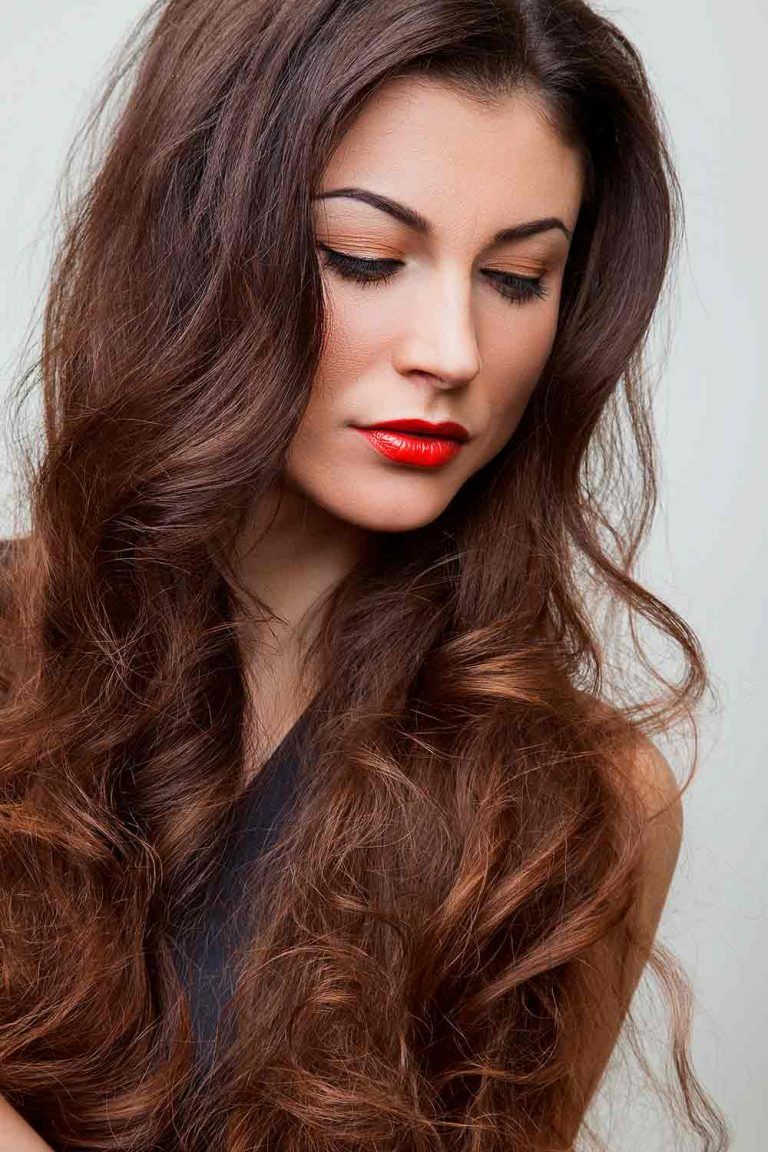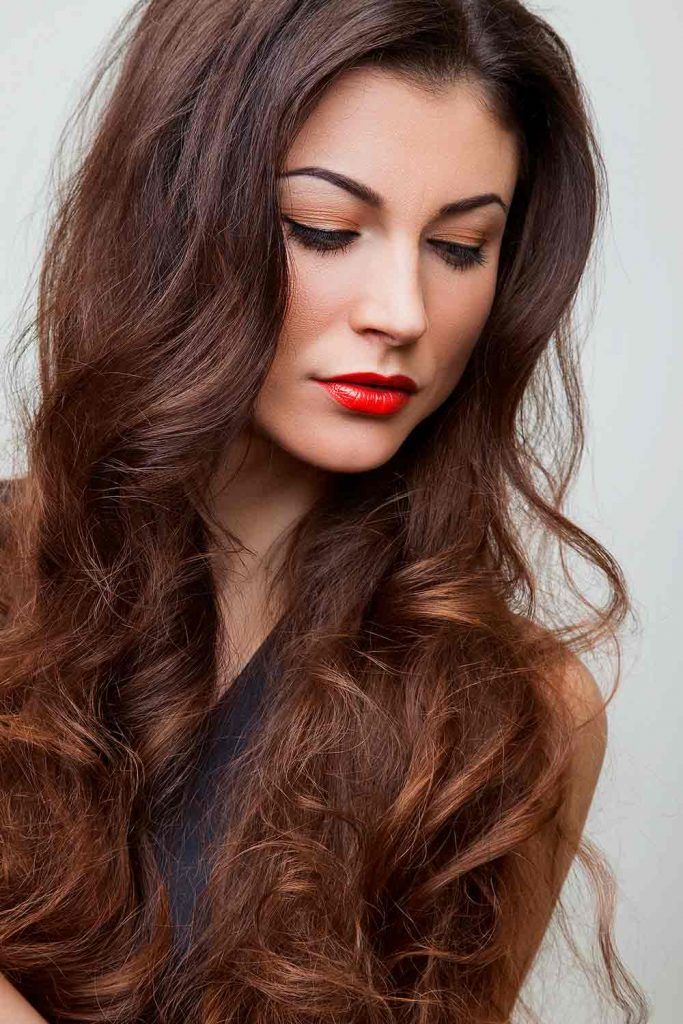 Apart from being one of the richest brunette shades, chestnut brown can be a stunning base for highlighted experiments. This hair color is cool and warm at the same time, which makes it a perfect option for women with fair to medium complexions. If you want to follow the trend of being natural, you can get the classic chestnut shade. As for those who'd like to play around with brunette combinations, light brown highlights will do the trick.
Sandy Beige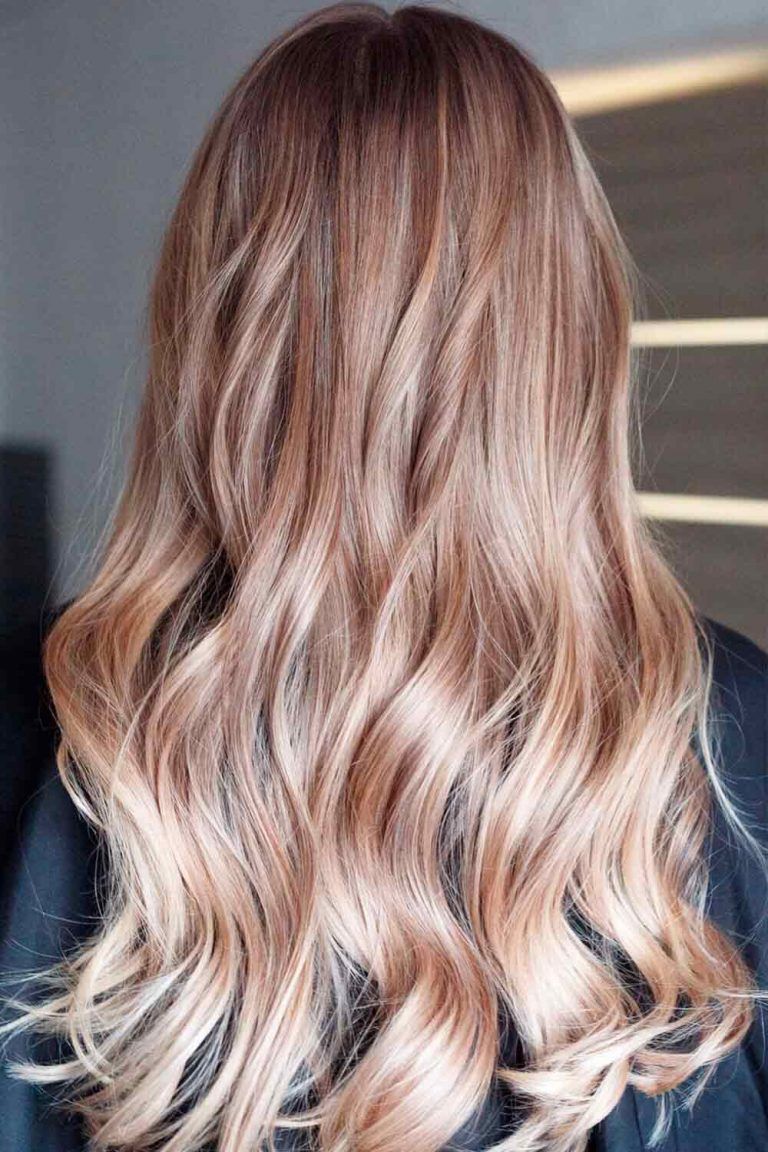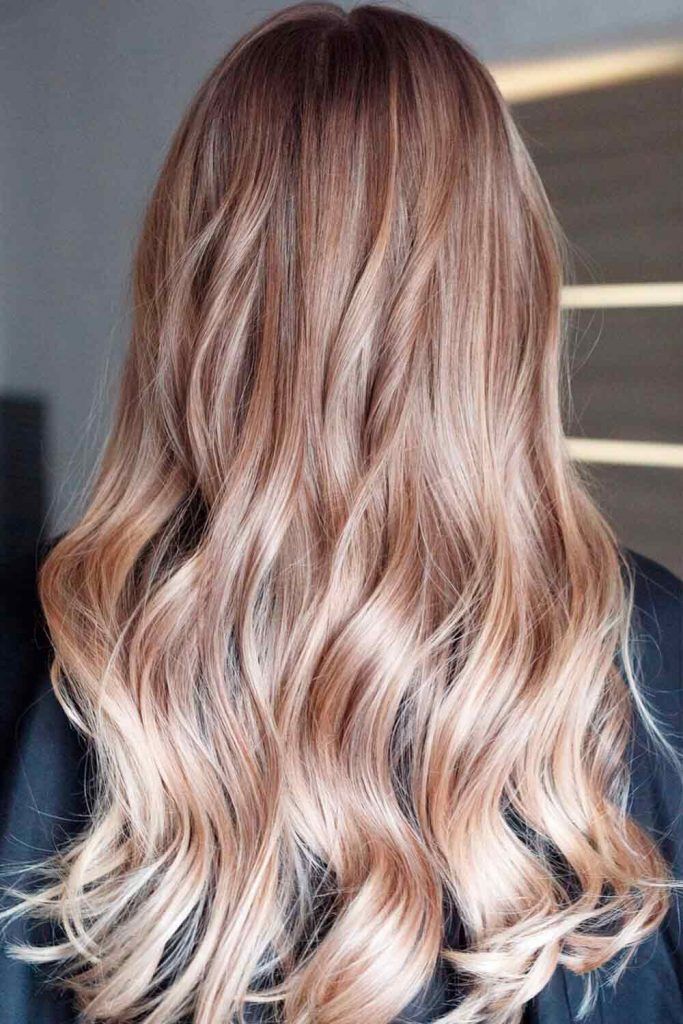 Do you believe that natural looking hair is the best idea for every woman? Then we have an idea for you when your heart starts desiring some changes. Why don`t you add a sandy beige highlight to your hair? Stylish and natural looking it will enhance the beauty of your appearance without bringing too much of changes to your look. Ask your hairstyle to make a soft transition of color, and you will love the result!
Dark Golden Brown Hair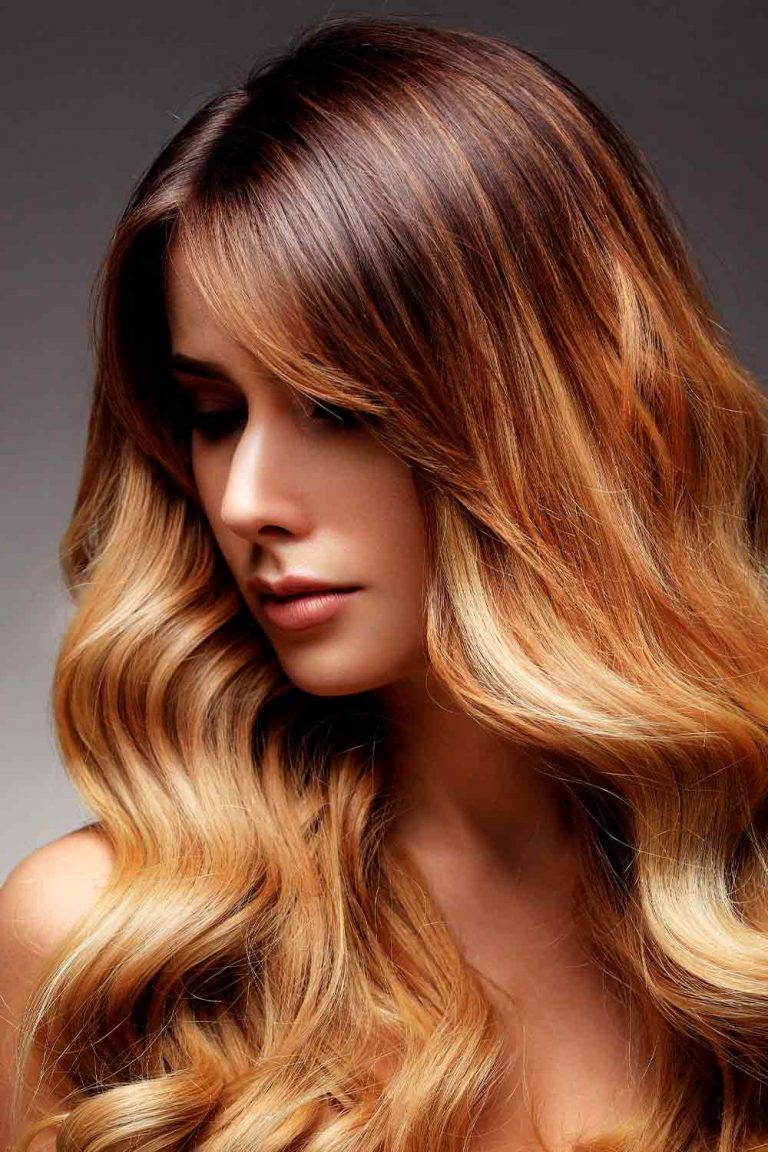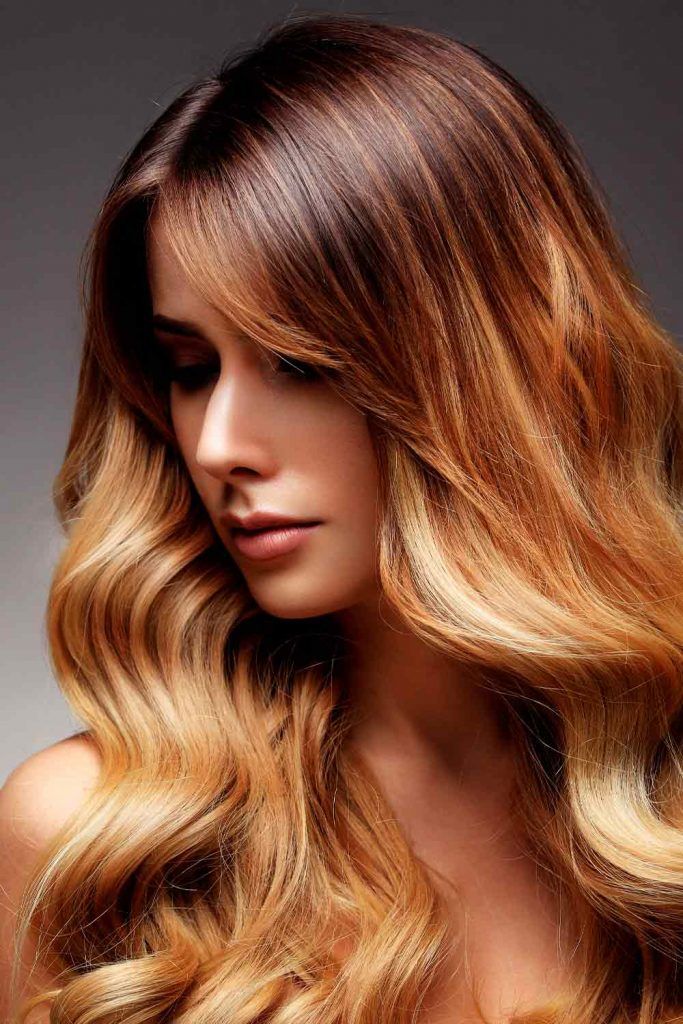 Women who have once tried such a rich, deep color won`t let us lie about how gorgeous it is! Natural looking with a golden undertone it will enhance the beauty of your natural features without bringing crazy changes to your appearance. Are you up for changes? Then this is one of your best ideas.
Pastel Pink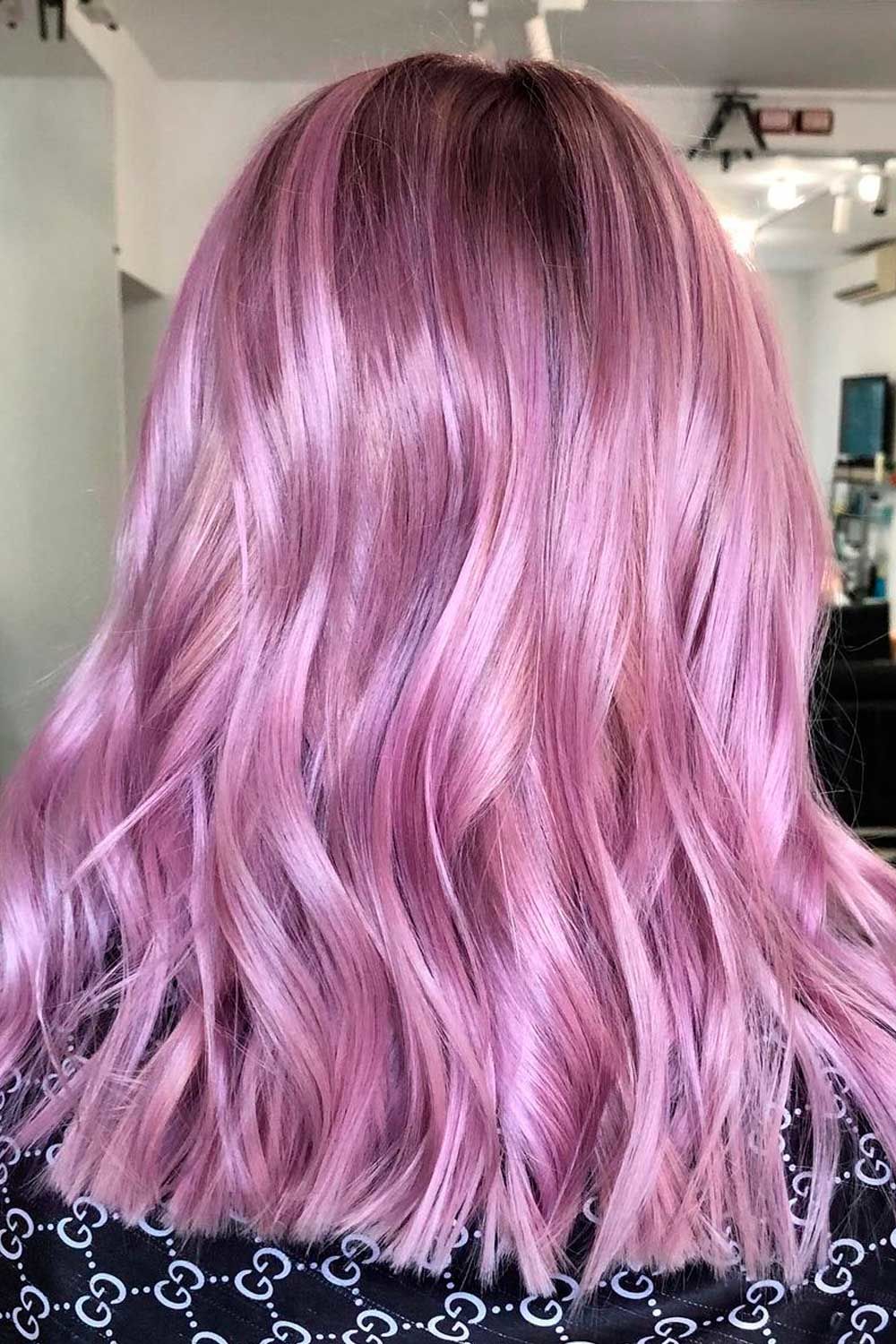 Credit photo: instagram.com/r.a.i.nikolaev
As you have already noticed, pastel colors are getting more and more popular in the hair trends this year. No wonder why, as the shades look so much more stylish and bright than we are all used to. What do you think of this pastel pink? Soft but bold at the same time it will make you the most stylish person in your surroundings. Love this idea!
Lavender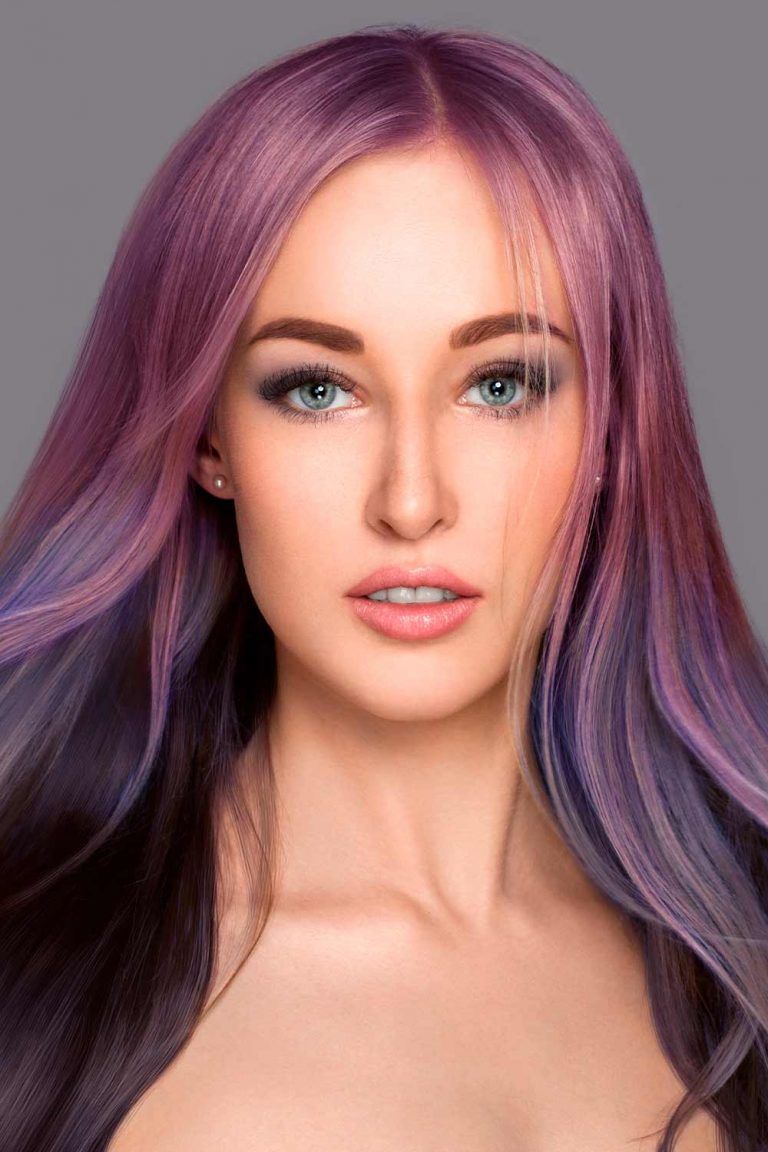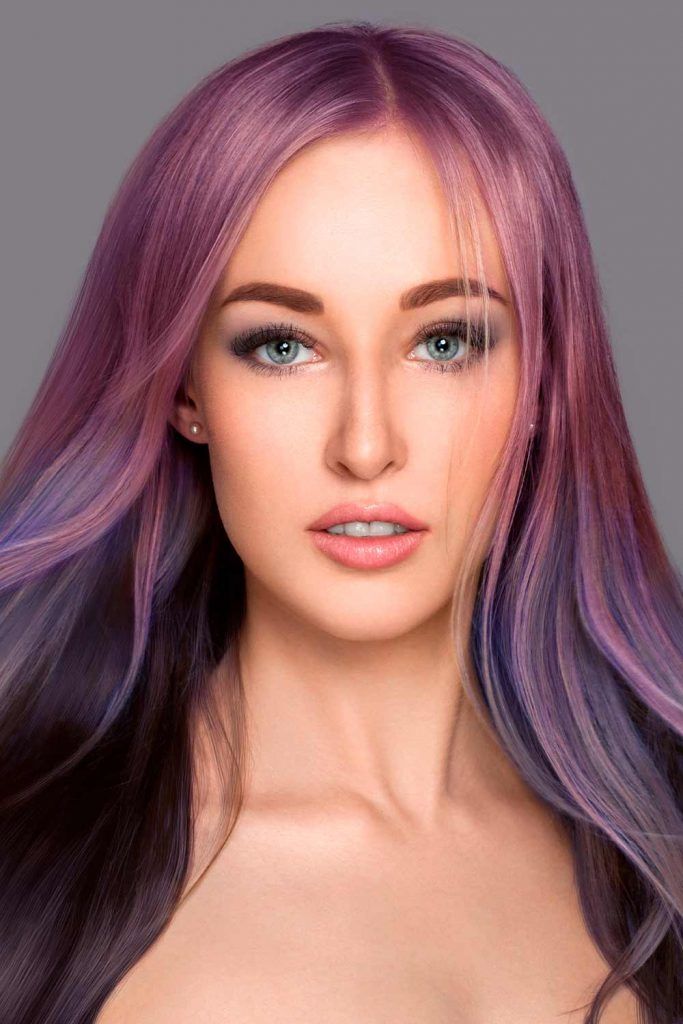 Lavender is the most refreshing color you can find for your hair. Look how gorgeous it looks on medium or short length. The shades of lavender that blend into each other will make you look like a super star. Would you like it?
Cloud Blue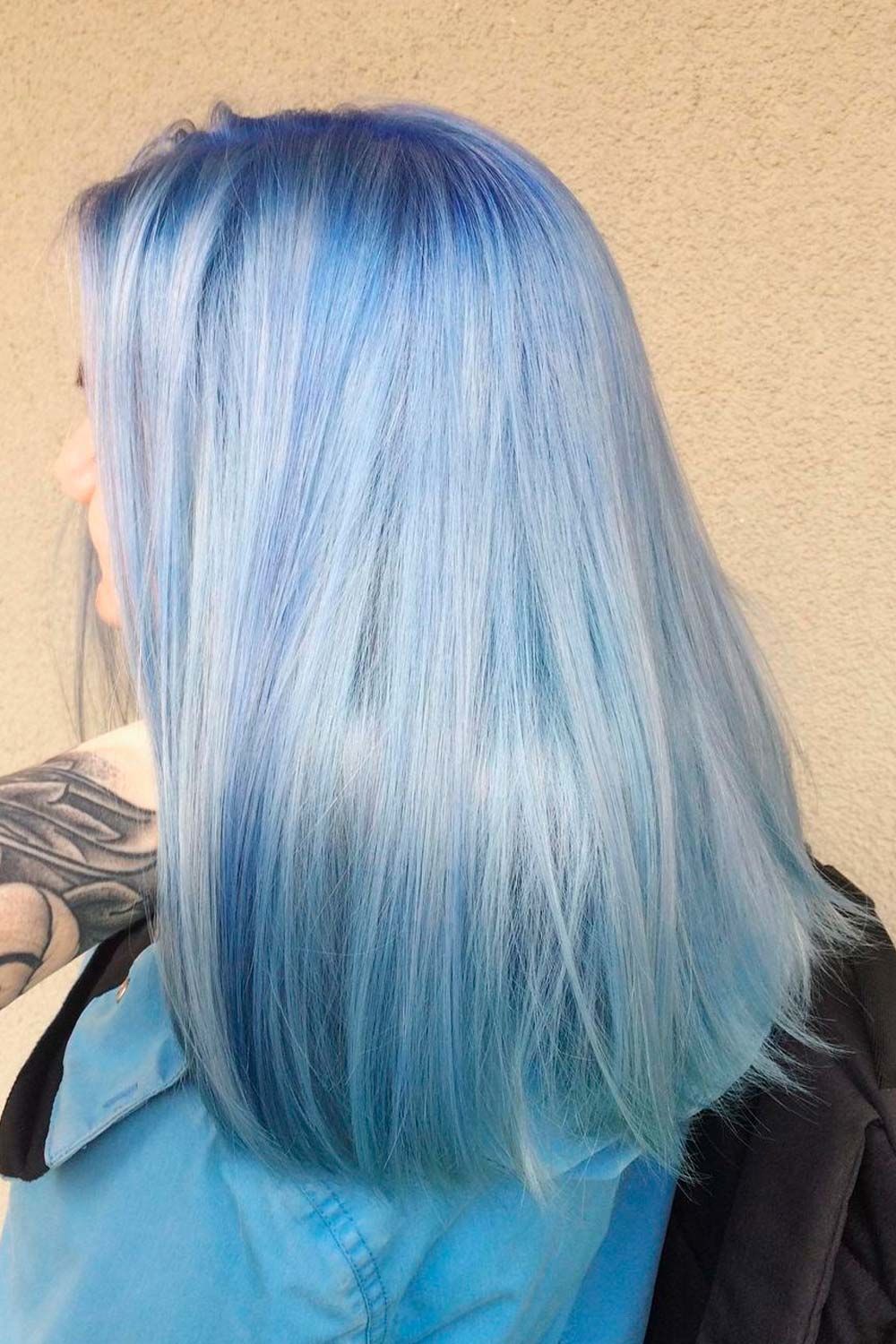 Credit photo: instagram.com/grinchig
Cold shades have had their impact on the beauty community too. More and more girls all over the world start thinking of choosing them for their hair and there`s nothing strange about it. Just have a look at this cloud blue hair. The perfect shade will make your hair appear so healthy and shiny that everyone will look with awe at you.
Sapphires And Amethysts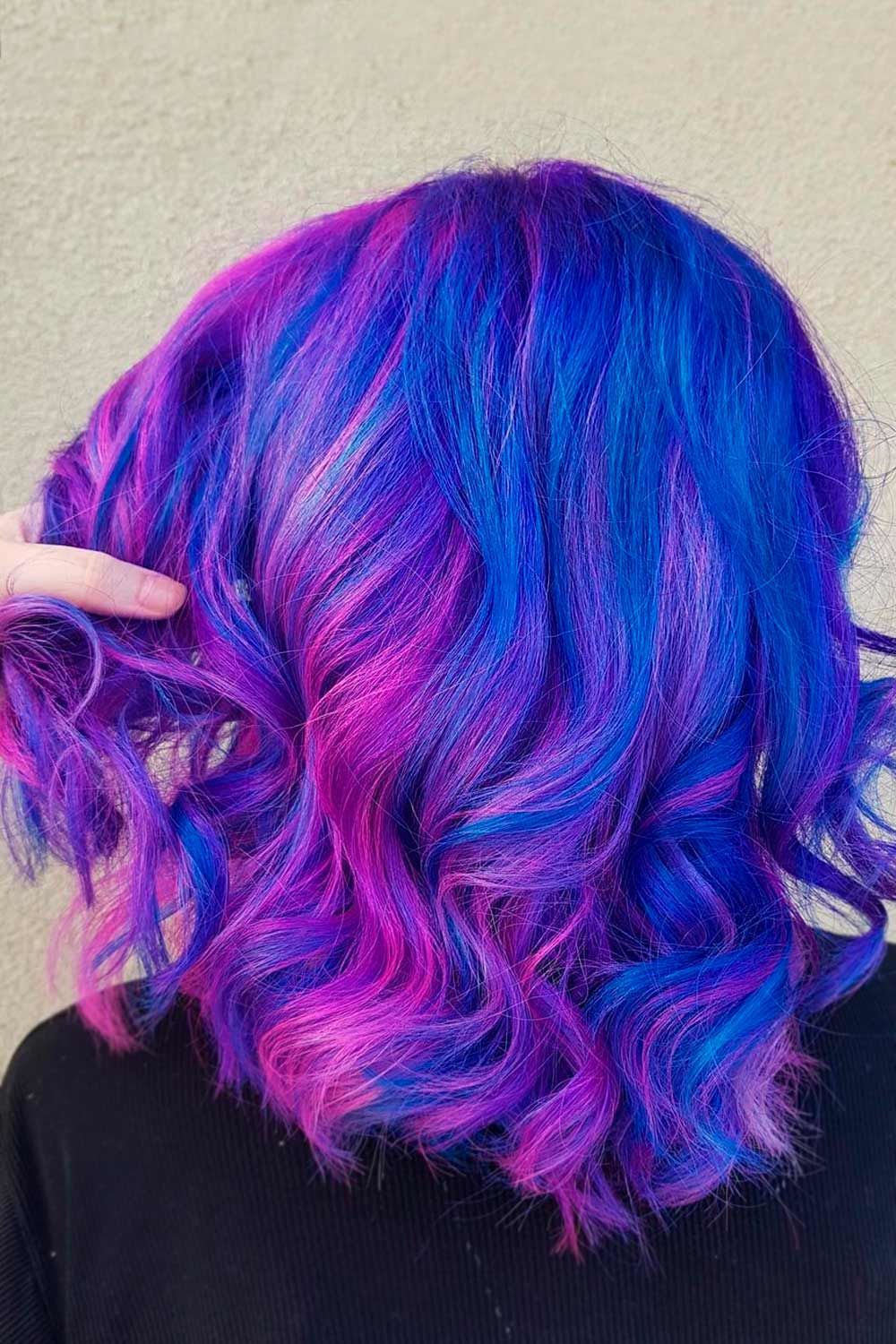 Credit photo: instagram.com/grinchig
Difficult combinations of colors and shades are there to upgrade your hair game. Wow! That is all we have to say. Choose different hair shades and let your hairdresser play with them on your hair. Trust us, after such a transformation you will be amazed with your hair and how creative but stylish at the same time it looks.
Toasted Coconut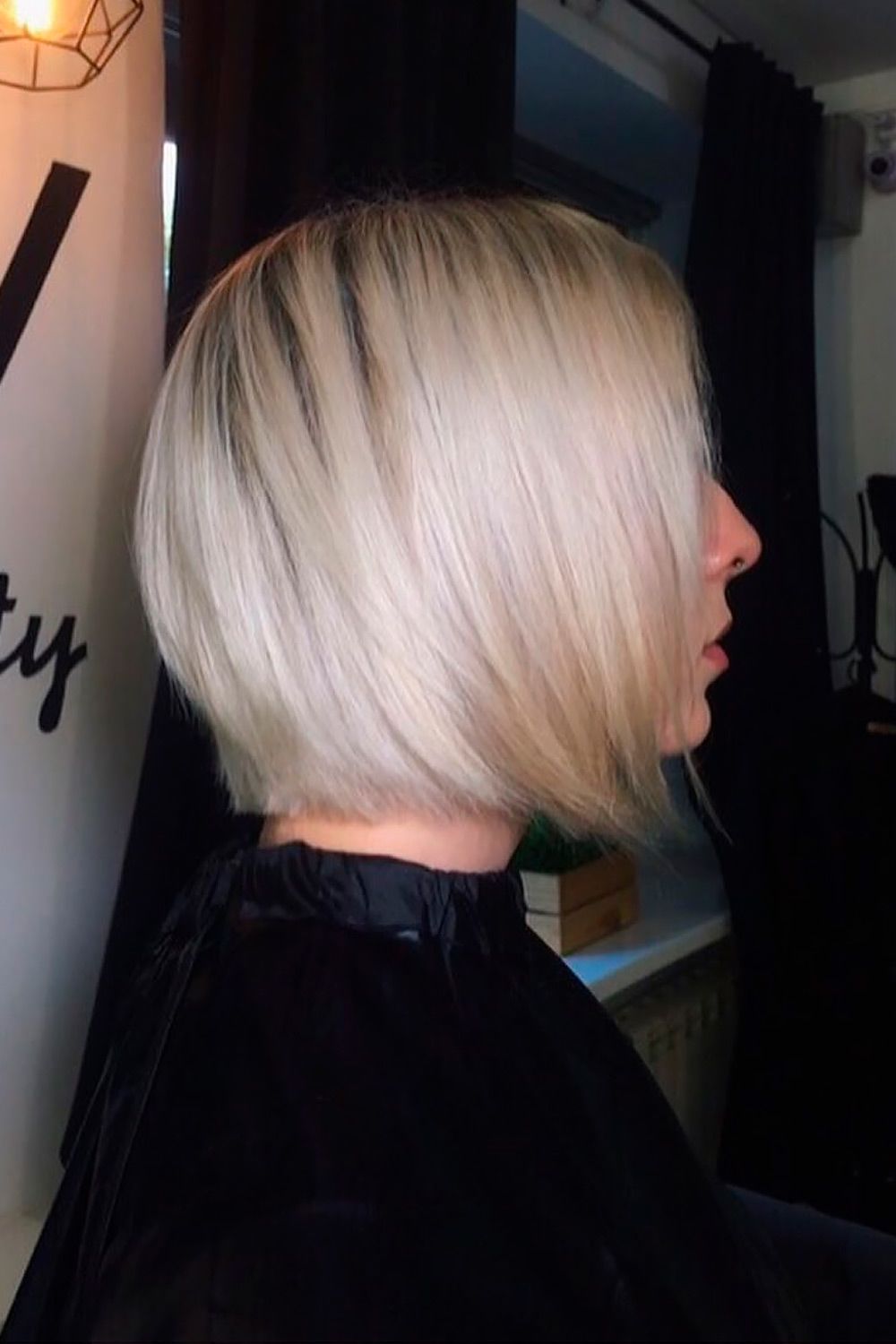 Credit photo: instagram.com/grinchig
How about a shade that is as lightweight and subtle as toasted coconut? To achieve hair color that resembles powdery coconut flakes, you will need to ask your colorist for a whitish blonde base that seamlessly blends with beige and dirty blonde tones. The good news is, whether you choose to for a balanced, well-blended look or you prefer to make the darker color stand out, this combination will definitely make heads turn.
Rooted Blonde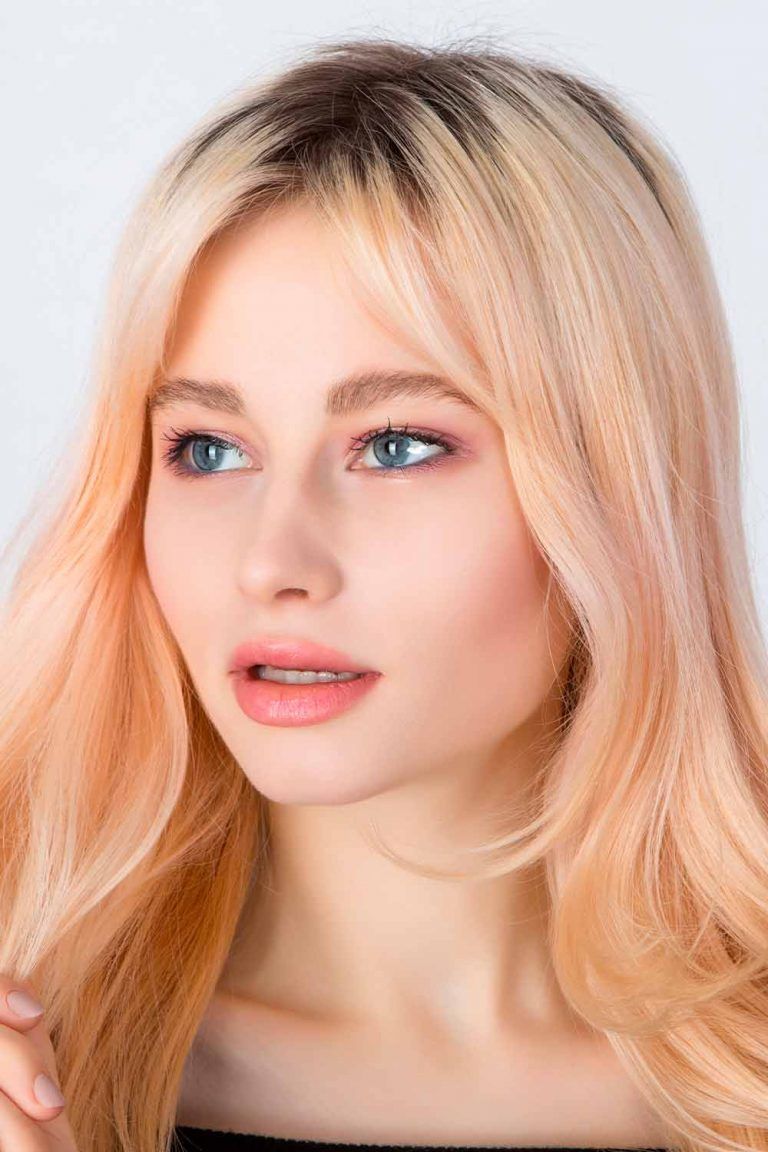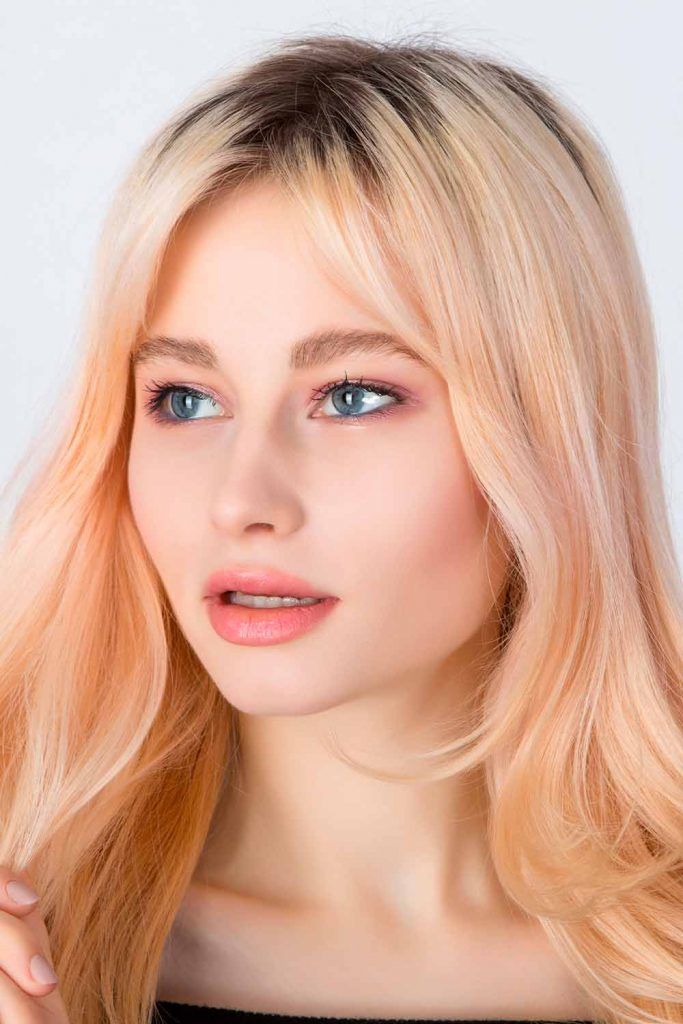 It seems like we've just found an idea that can outshine the ageless dark roots trend! Today, a smudged and kind of blurred blend on the roots is all the rage for its smooth and dimensional appearance. While you can apply any colors you want in this technique, nothing can beat the power of rooted blonde for your winter looks. And you know what? Anything from classic to icy blonde will look ravishing with such roots.
Grey Hair Color For Winter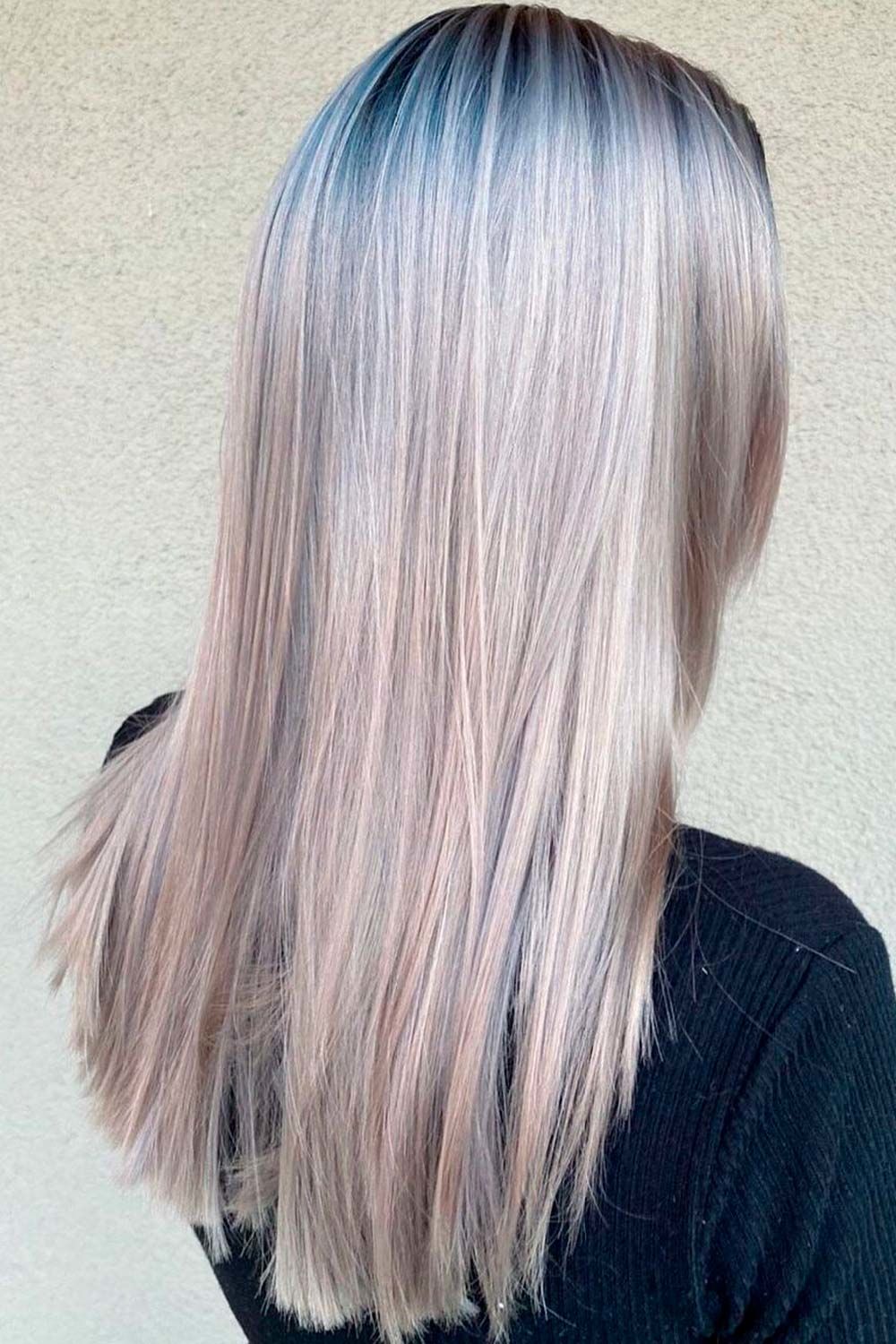 Credit photo: instagram.com/grinchig
Pink-Purple Hair Ombre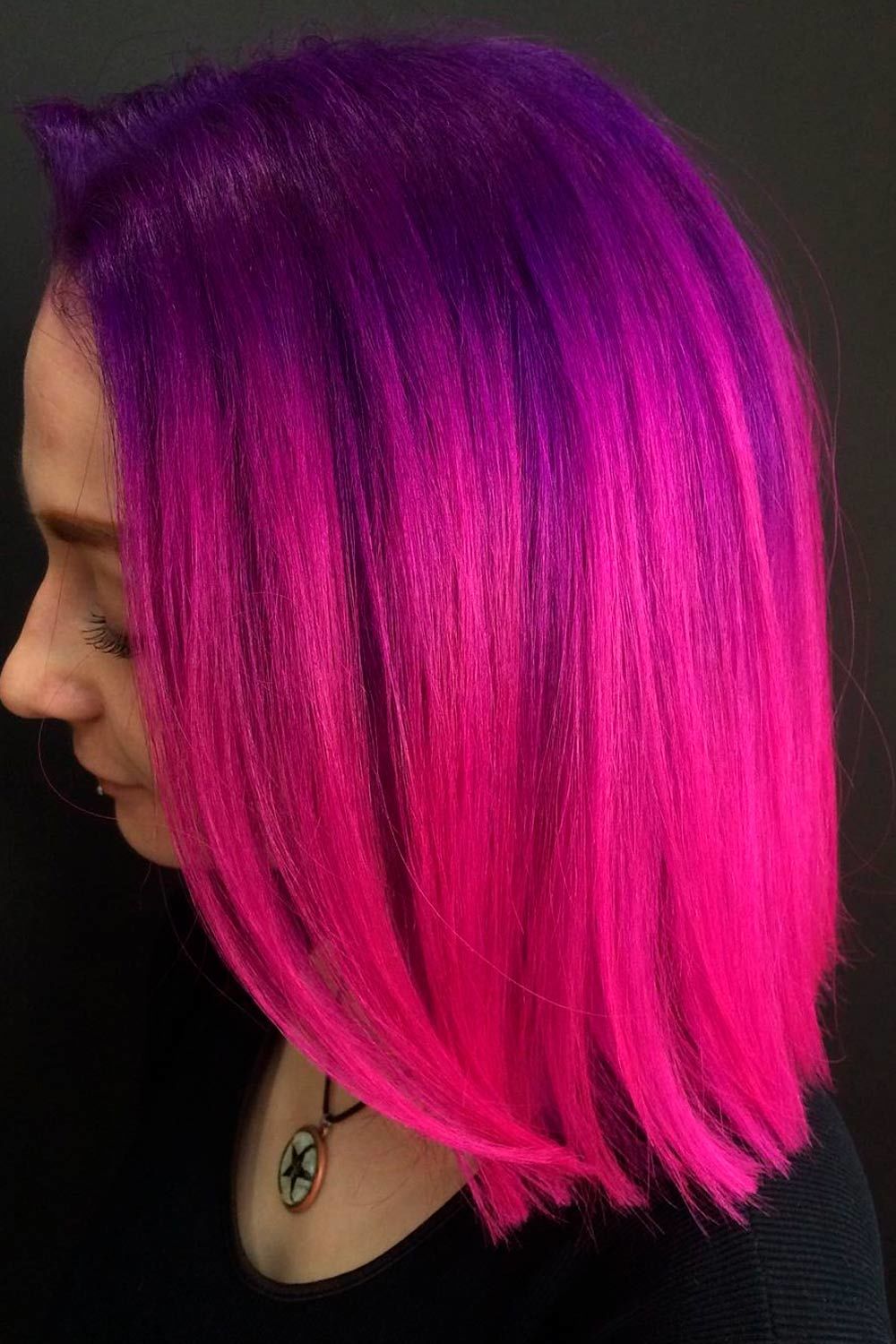 Credit photo: instagram.com/grinchig
Platinum Blonde Hair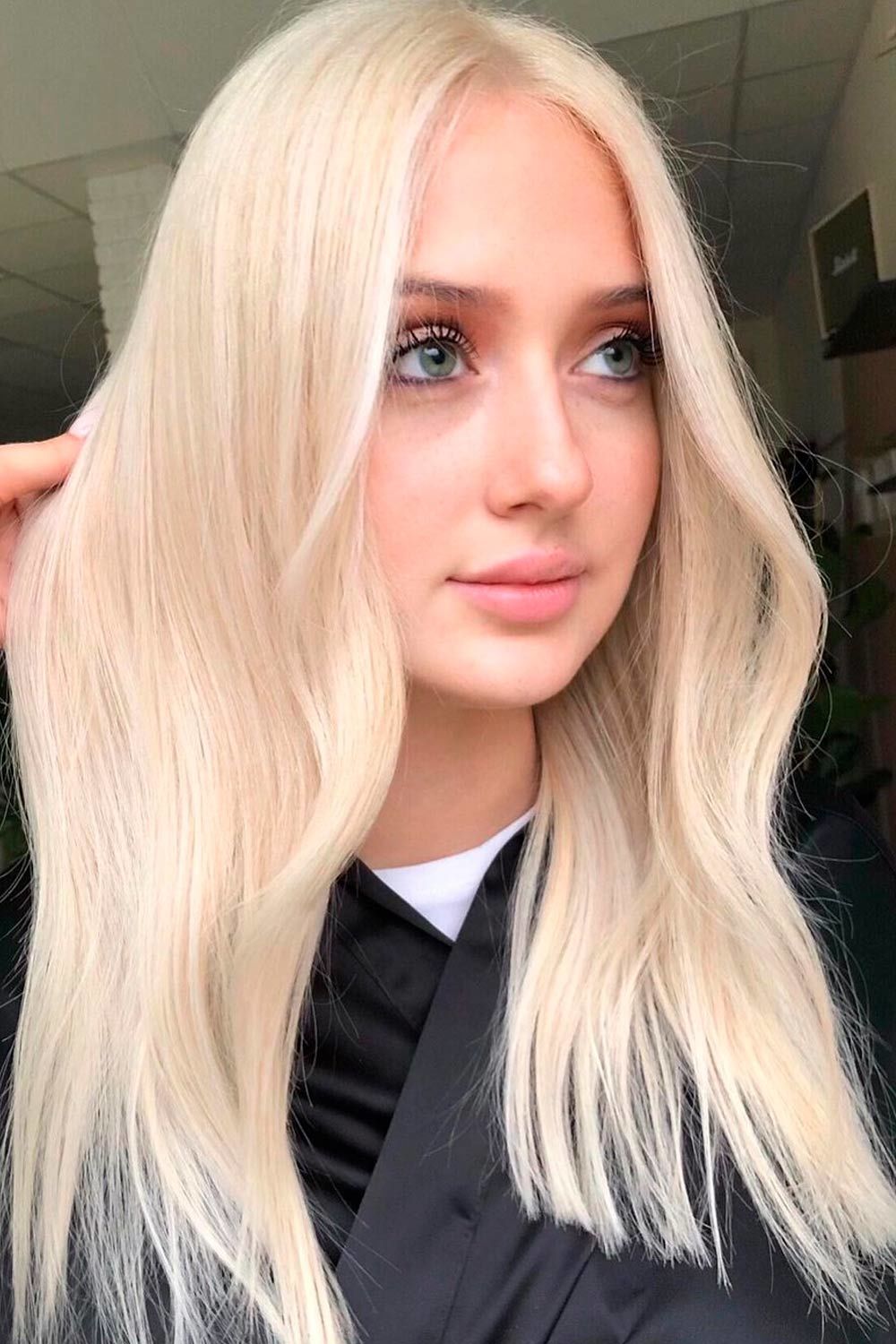 Credit photo: instagram.com/viki_hairdresser
Dark Brown Hair Color for Winter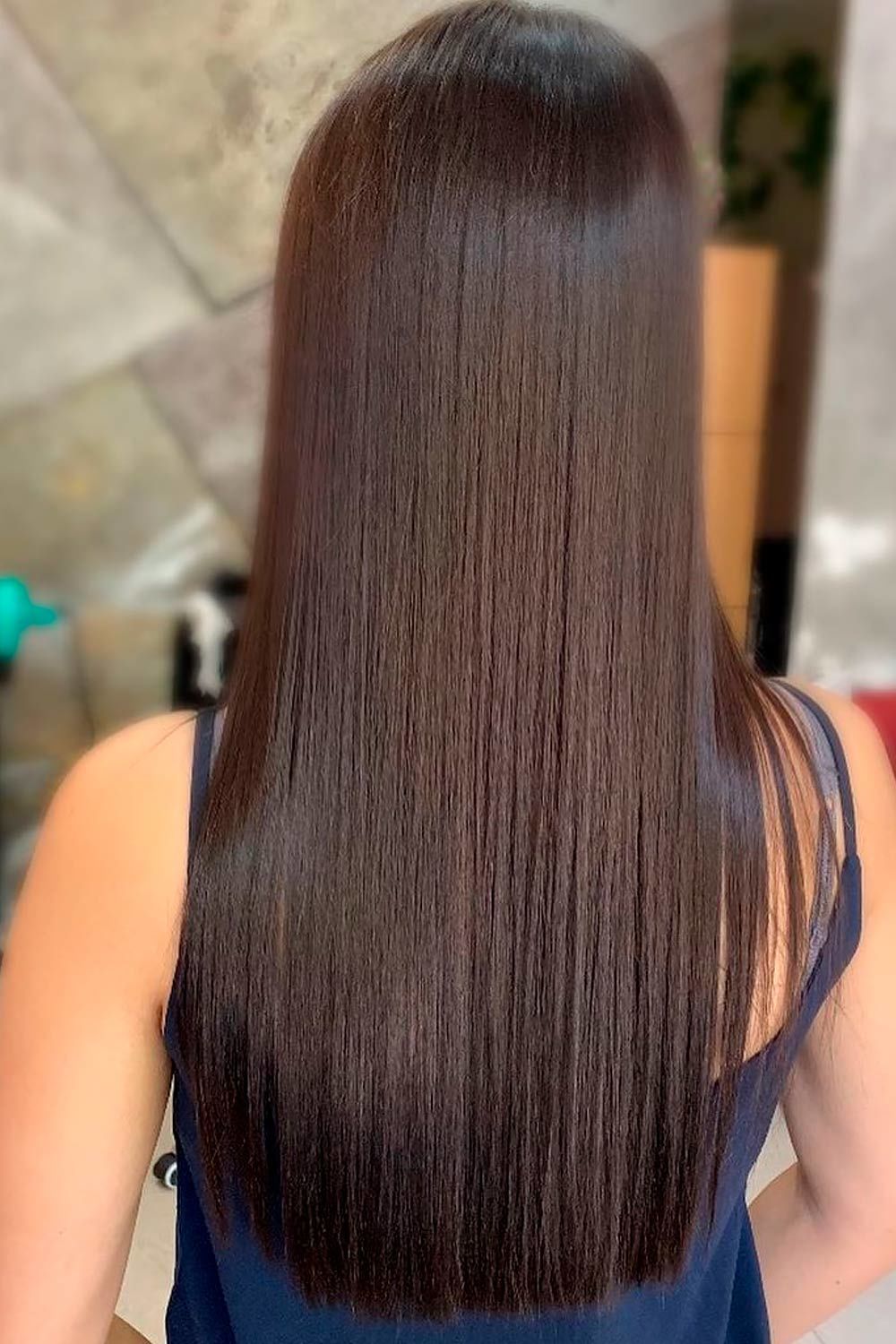 Credit photo: instagram.com/hairstilist_anastasia
Winter Hair Color - Chocolate Brown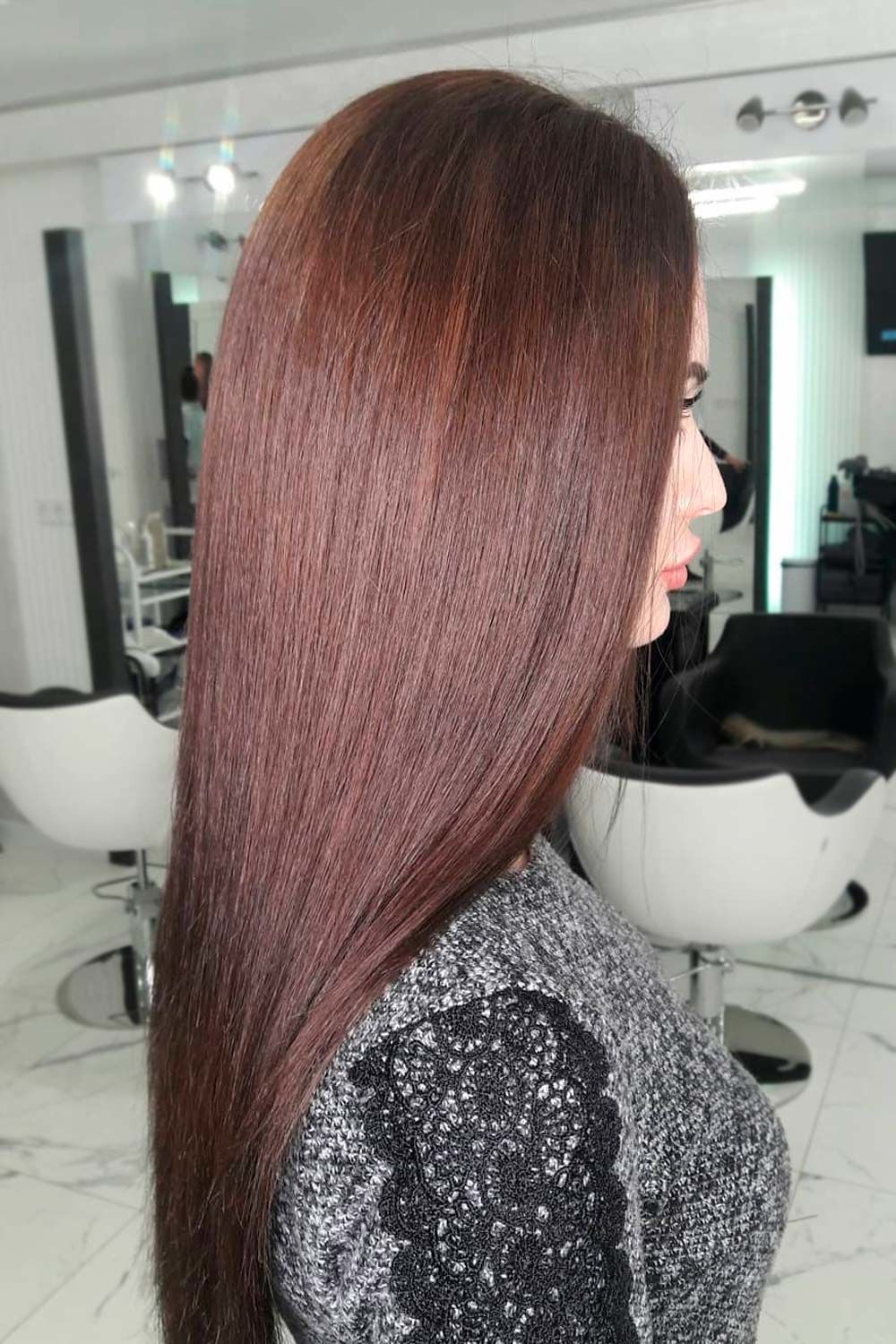 Credit photo: instagram.com/yuliiashvetsova
Mahogany Hair Color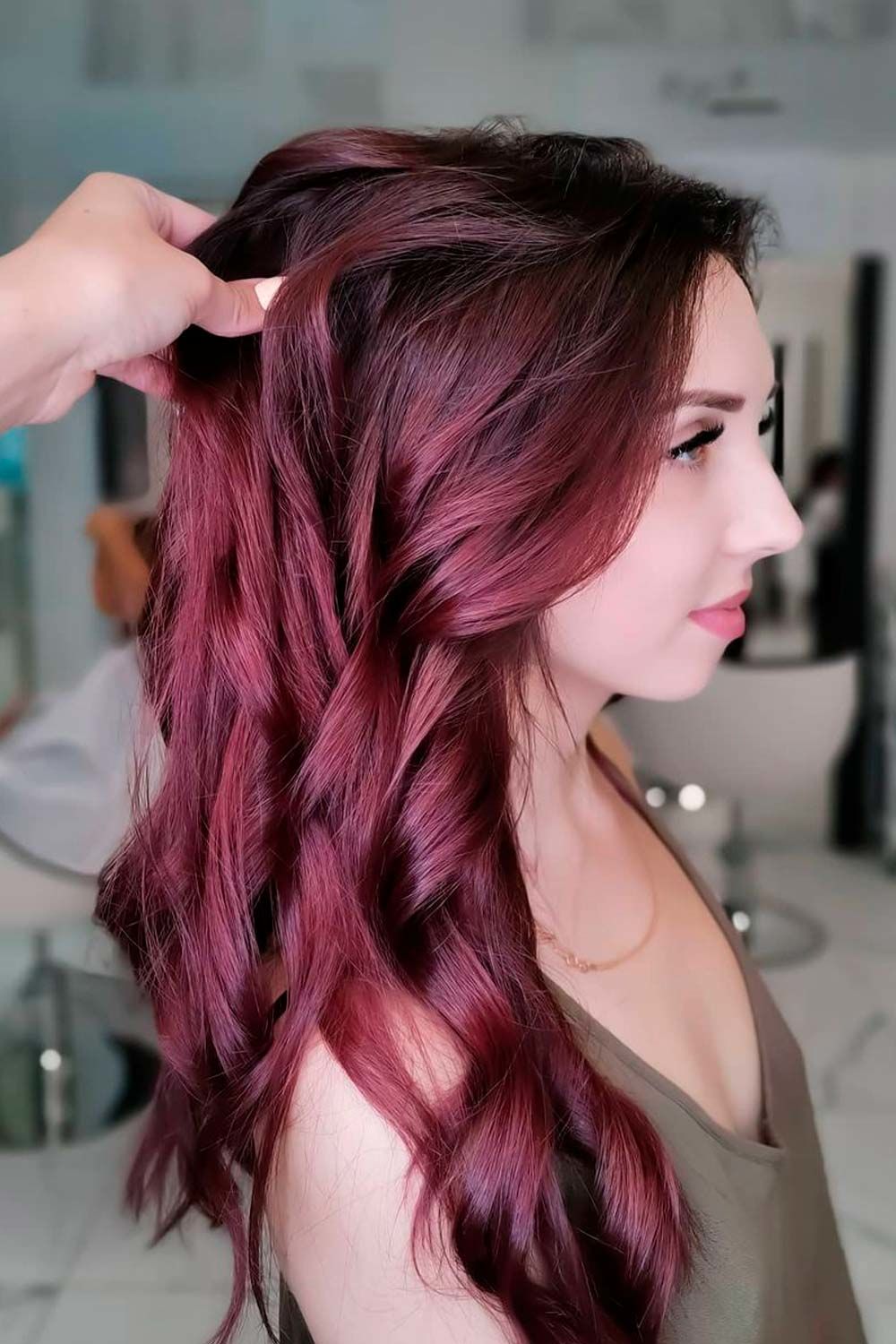 Credit photo: instagram.com/yuliiashvetsova
Ash Dark Brown Hair Colors for Winter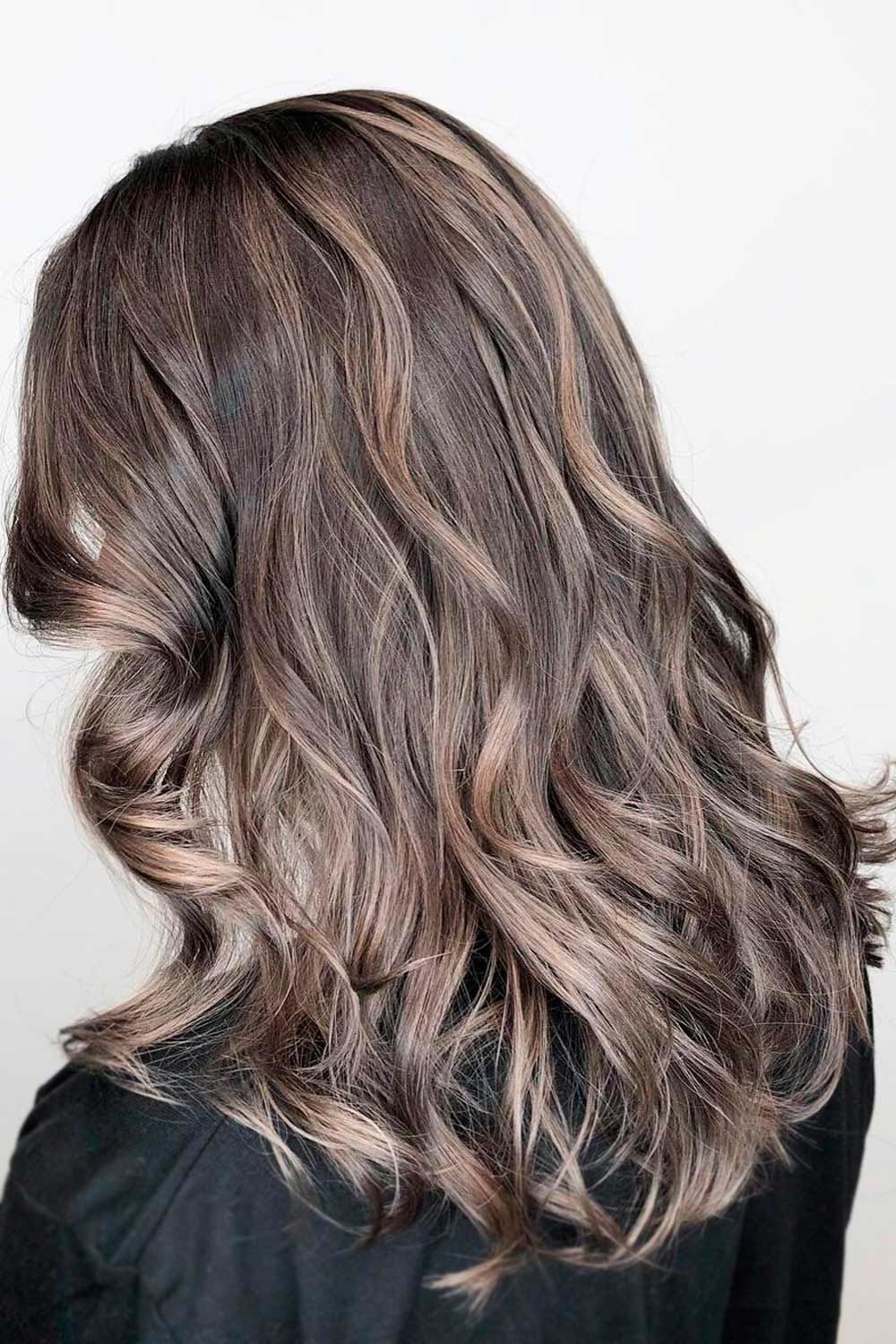 Credit photo: instagram.com/nataliakop
Copper Hair Color for Winter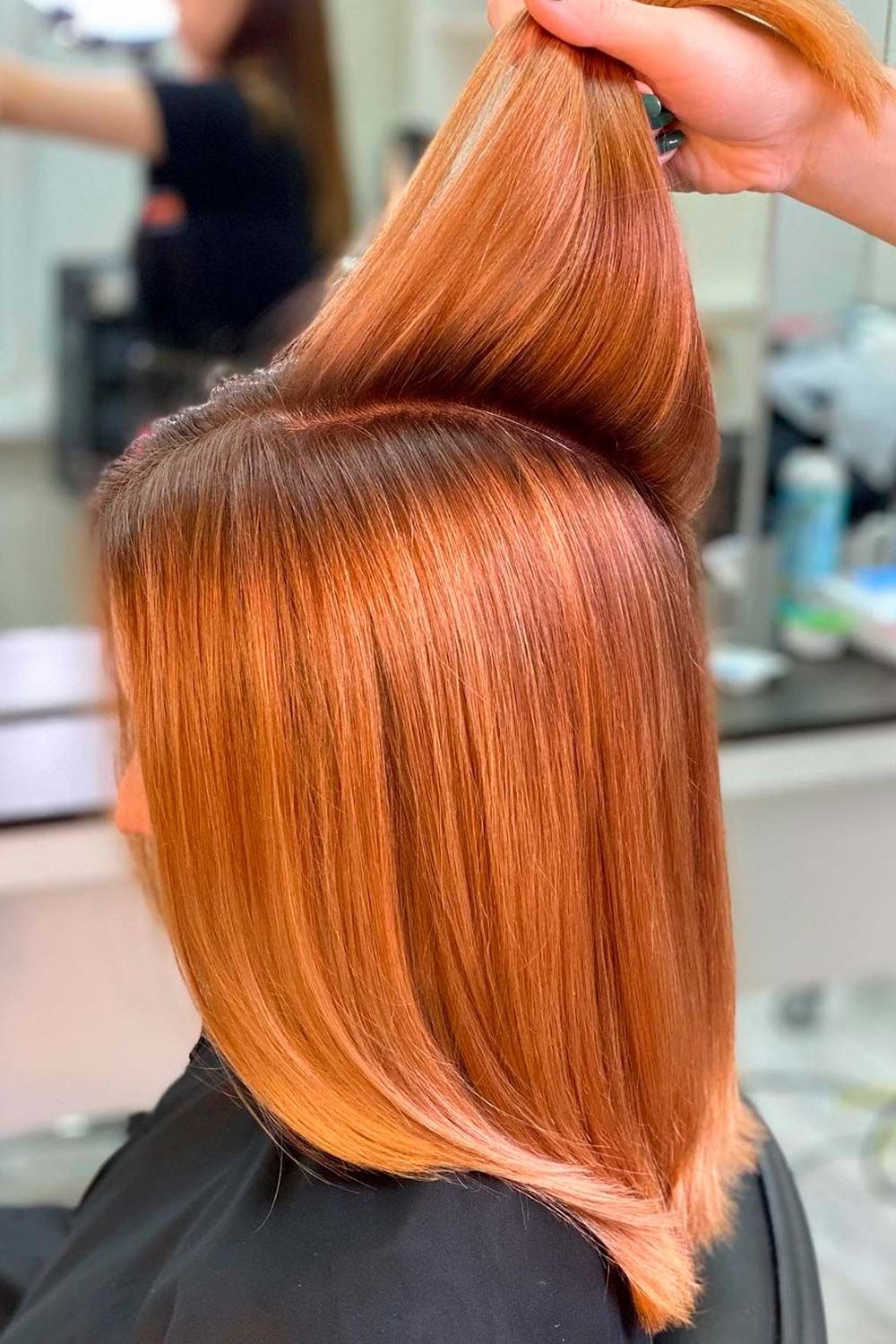 Credit photo: instagram.com/chernika_blondstyle
Blonde Hair Highlights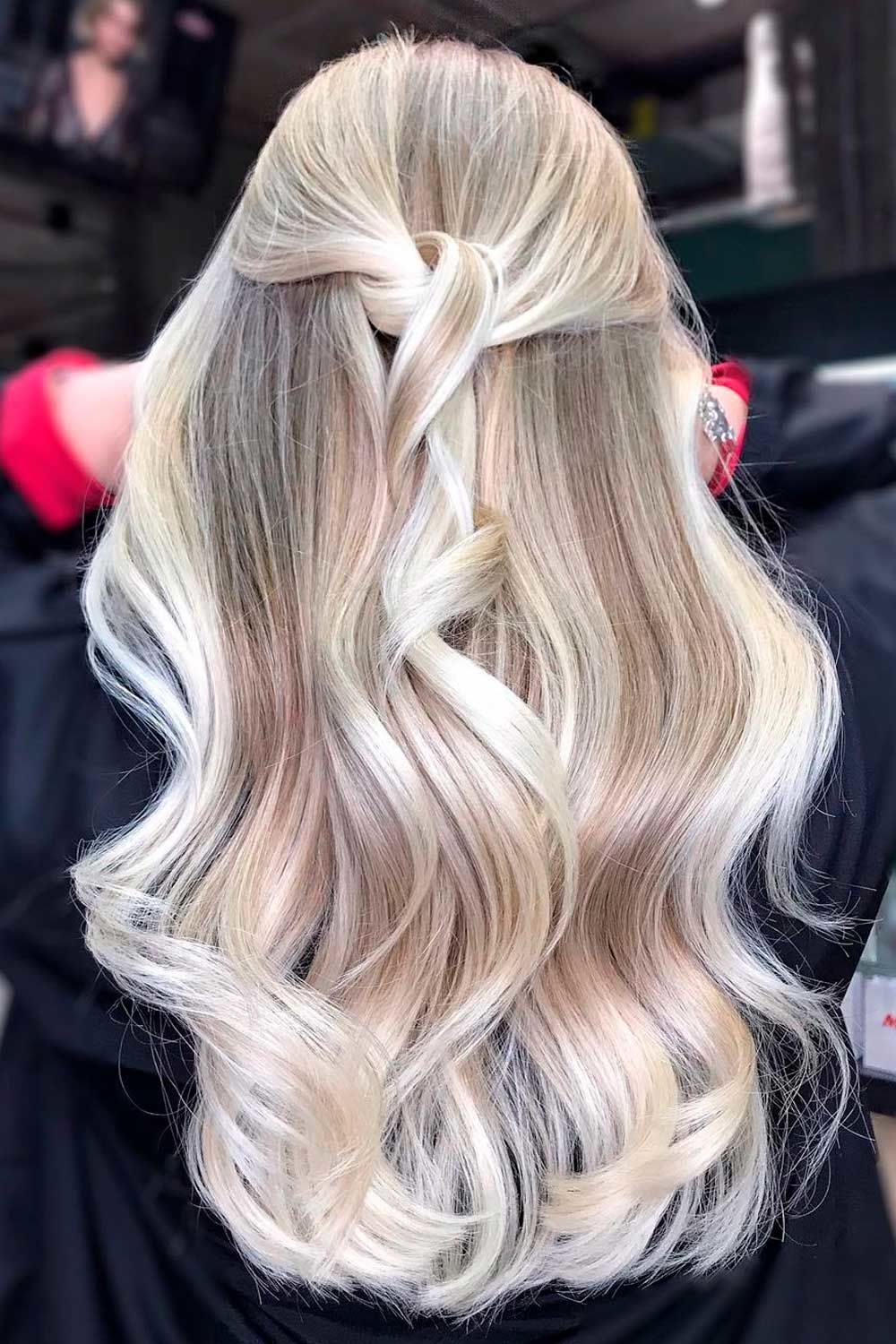 Credit photo: instagram.com/tetya_elya
Red hair color has always been the most seductive and enviable shade. If you have a nobly fair or light skin tone, this shade will work wonders against your complexion, bringing out your eyes and giving an eye-catching look. To make your red hair transformation as rich as possible, make sure to ask for a balanced mix of a deep red and dark brown hair color. Also, you can add some coppery tones is you're into lighter hues.


FAQ: Hair Colors
How can I keep my hair healthy in winter?
Put your shampoo down
Reduce the heat
Moisturize your hair
Add conditioner
Don't use heat styling
Wear hats
Use humidifier
Maintain your hairstyle
Eat healthy food
Take vitamins A, C and E
Don't go out if your hair is wet
Condition your hair deeply at least once a week
Feed your hair with oils at night
Does hair get thinner in winter?
Because the cold temperature takes moisture from your hair, it dries it out, resulting in dandruff. During the winter season, the hair often loses its sheen and looks thinner. Winter temperatures also can leave your long or short hair ends dry and brittle.
Is cold weather good for natural hair?
As mentioned above, cold temperatures can swiftly dehydrate curls that were once luscious and moisturized. Experts recommend to start using the LOC method to protect your hair from becoming frizzy and dull when you go outside. Otherwise it's better to put on your hat.