A variety of winter hair colors allows us to upgrade the way we look any time we wish. Usually, we want to alter the hair color when the season changes. But it would be better to pick the new hair cut at first and then think which hair color will be the most suitable for this hair cut. There is a great choice of tones, be it browns, reds, or blondes. The star of this winter is the contrast, so consider combining light and dark tones.
Smokey Blonde Hair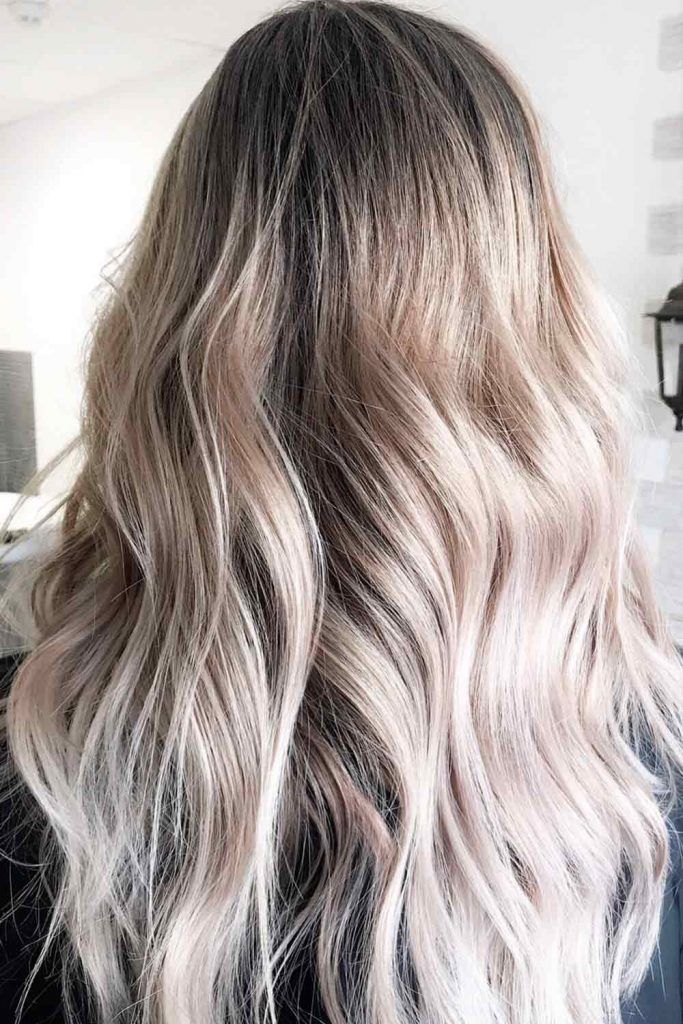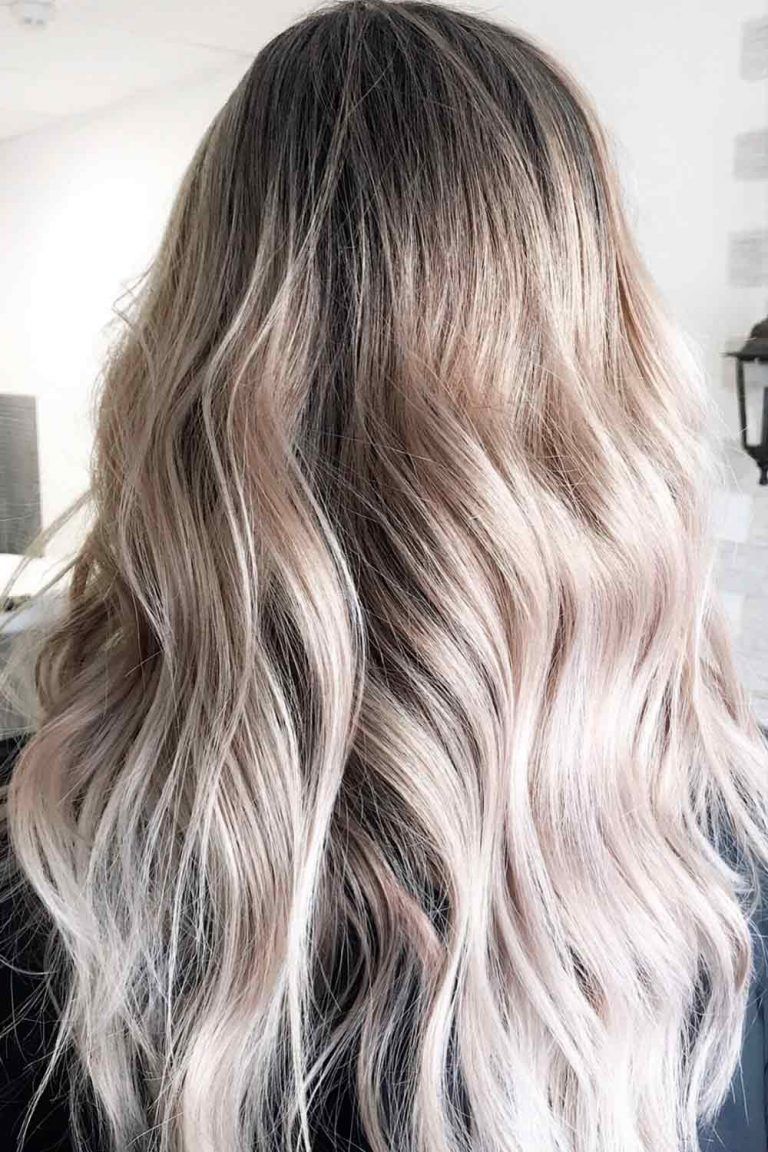 Credit photo: Shutterstock
Look at these fascinating hair color ideas. Are you fond of a smokey blonde shade? When it concerns blonde, darker shades become more popular when the weather is cold. Add some smokey hues to your light blonde shade to look incredible.
Caramel Brown Hair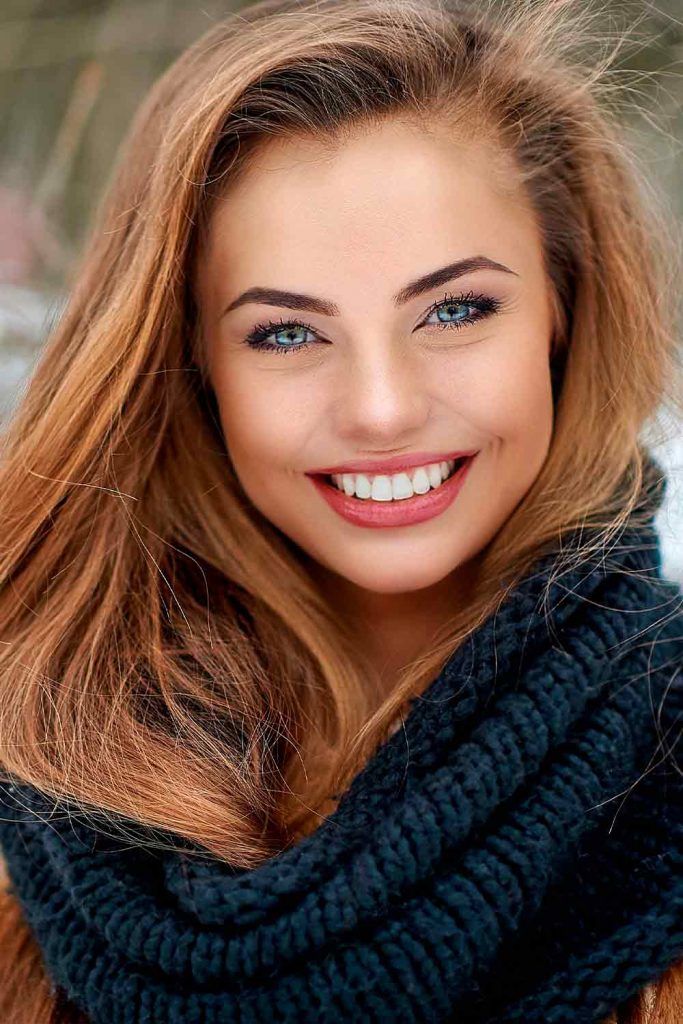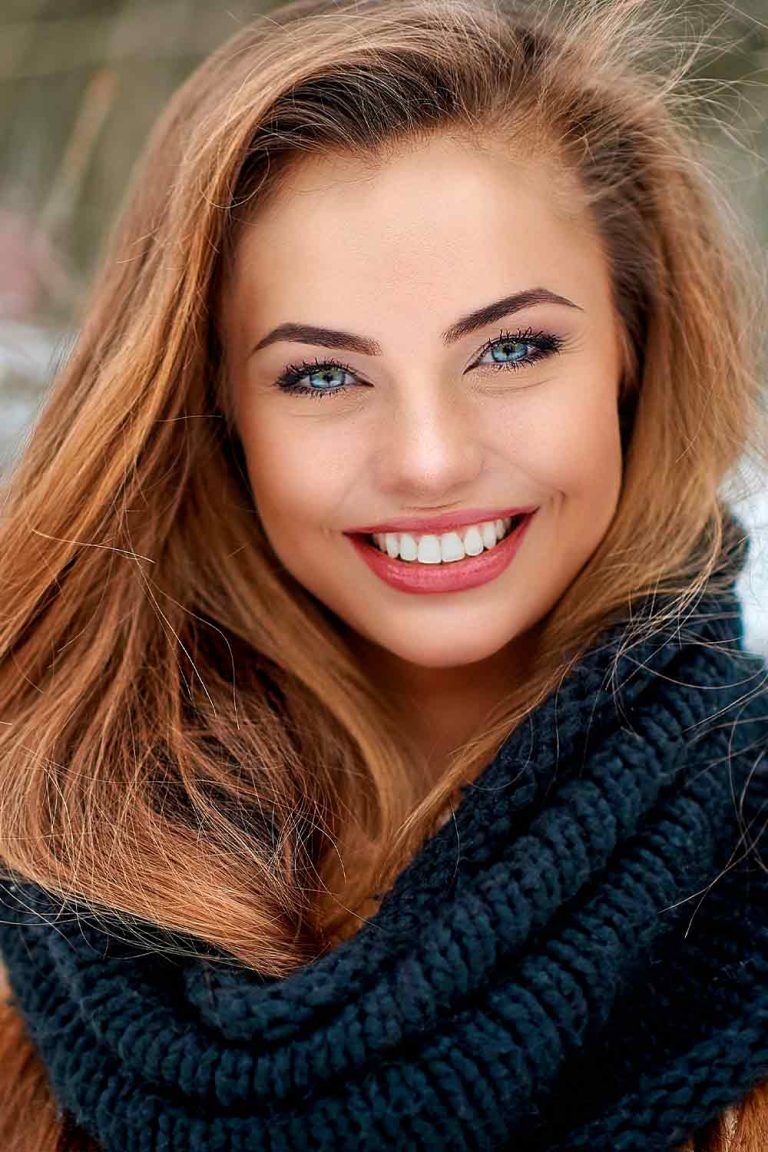 Credit photo: Shutterstock
Do you have a brown hair color at the moment? Then opt for a fancy caramel brown shade. You will definitely grab his attention! And this shade will work for your skin tone for sure. Every woman will find this shade flattering!
Light Caramel Winter Gloss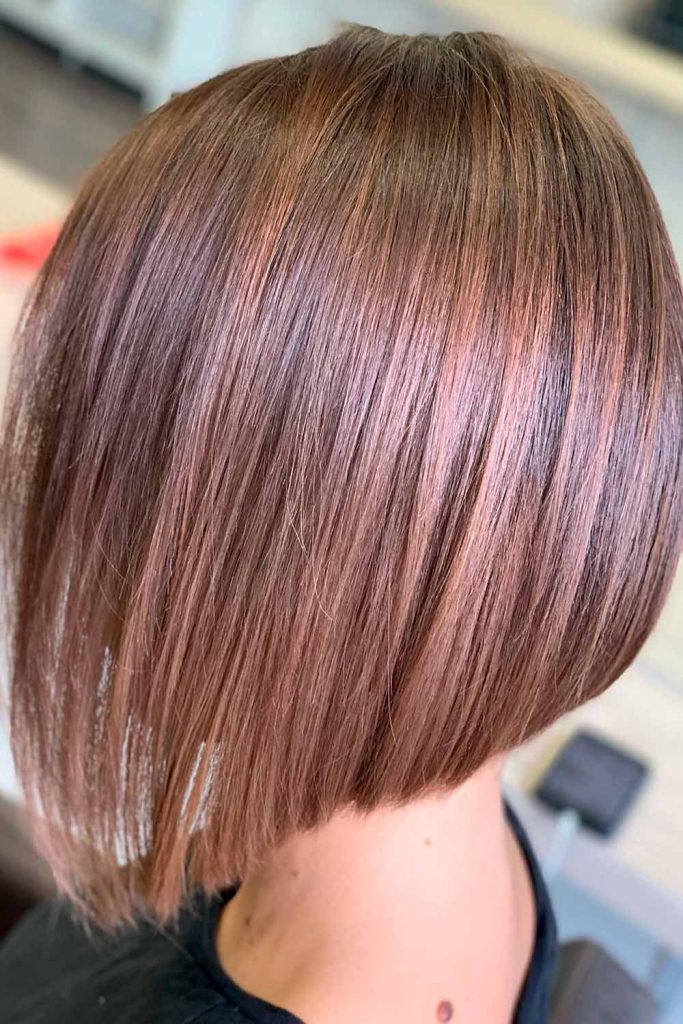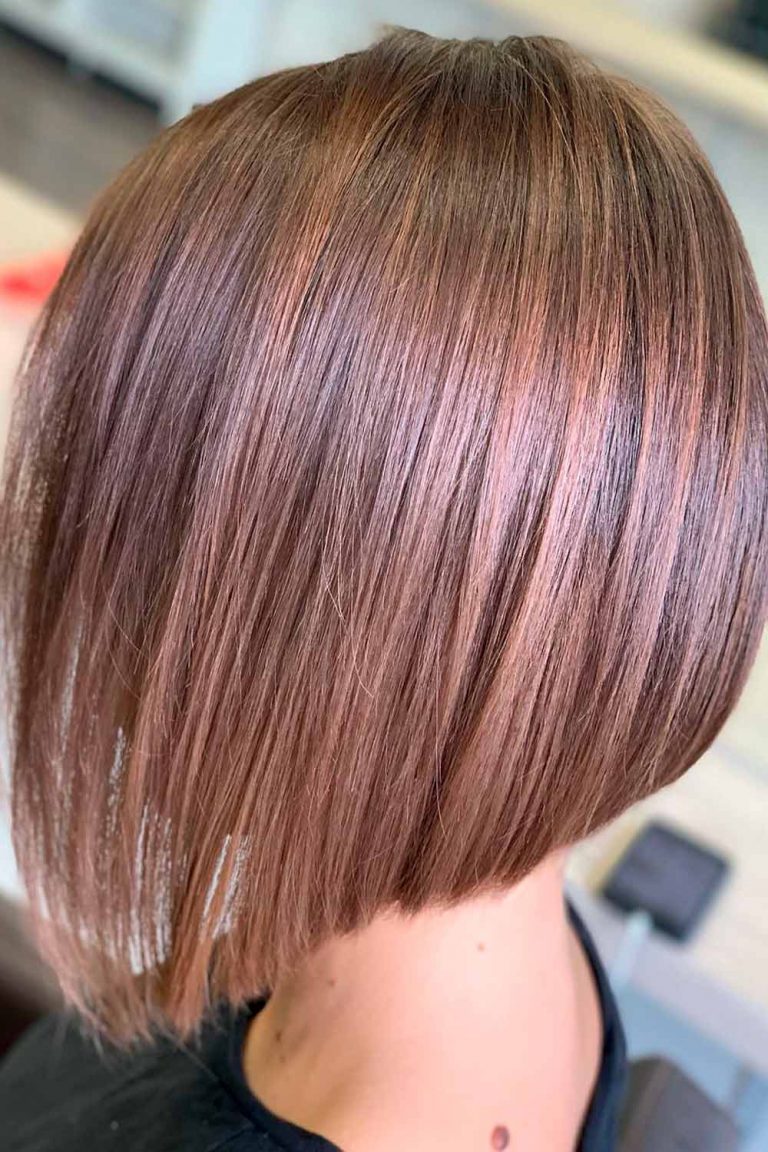 by @instagram_victoria.pro.hair
Caramel is one of the most popular hair colors for winter for good reason. It makes your complexion warmer and gives you a cozy feel during colder weather when your longing for sunny days is so strong. Yet, do not make the strands too dark. A light caramel shade with a glossy finish is exactly what you are looking for.
Dark Red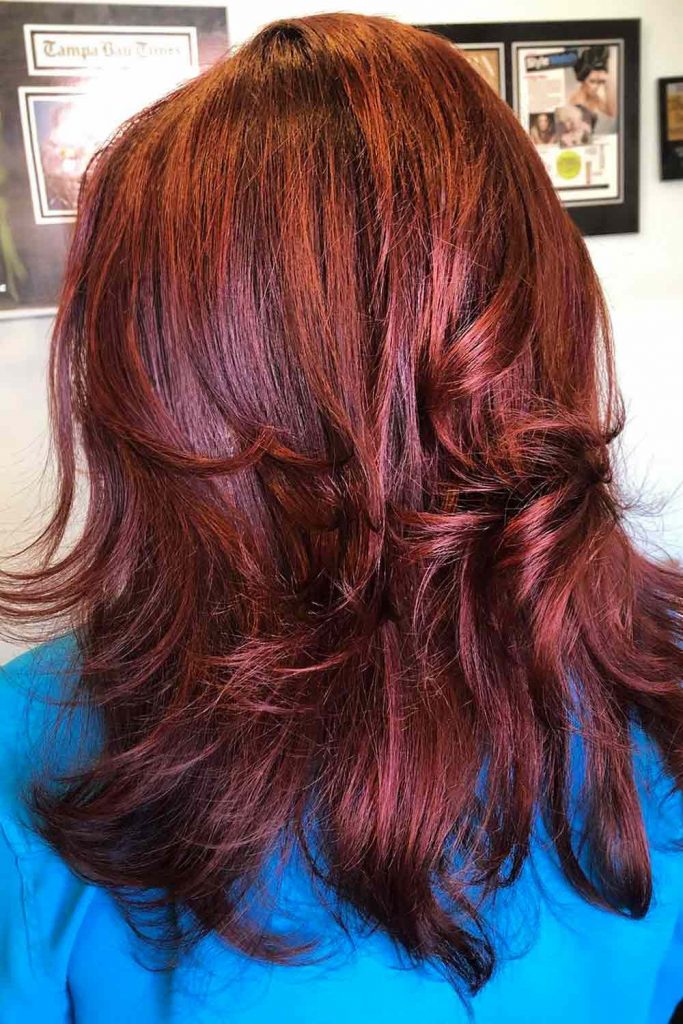 by @instagram_irinabilka_hairandmakeup
Dark red reminds us of cherry cola. It is a fabulous combination of rich brown and rosy red shades that results in such a deep color that works like a magnet. Pick such color if your skin has a cool tone, and your eyes are brown.
Reddish Winter Rowanberry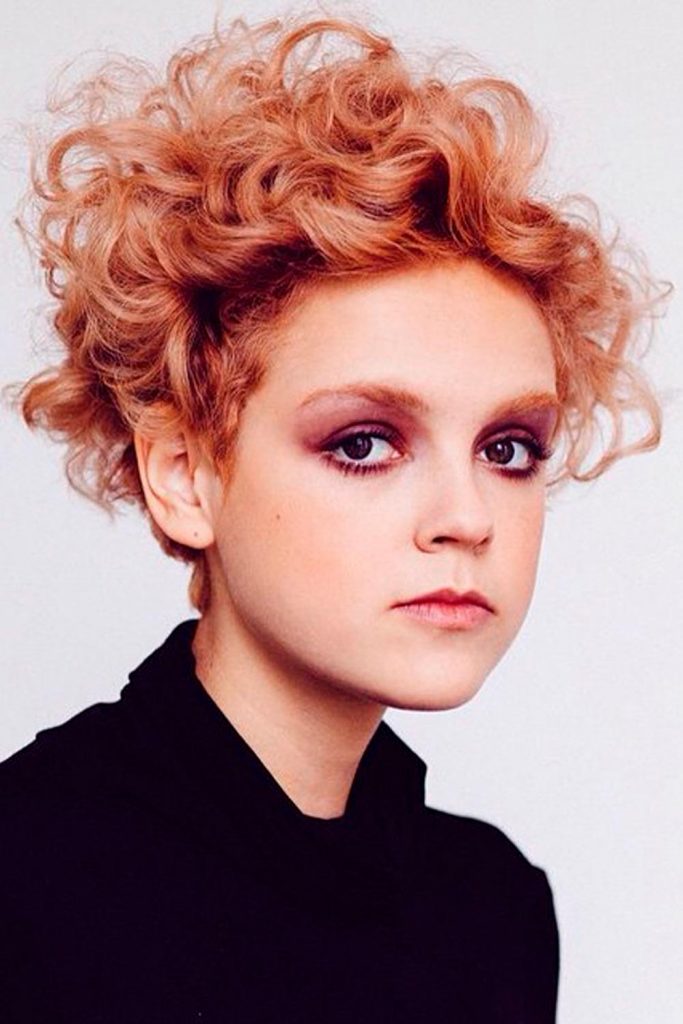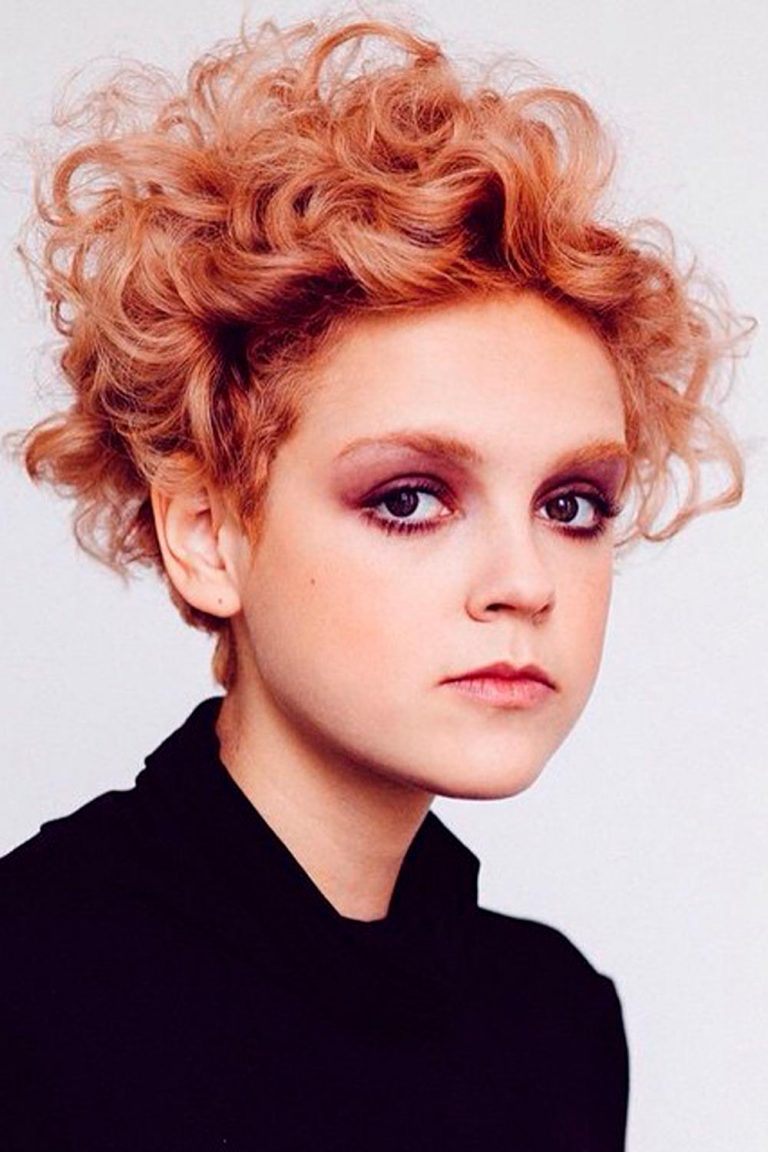 by @instagram_wessharpton
Nature is a great source of inspiration for many things in our life, especially when it comes to appearance, and hair color is no exception. Have you ever noticed how striking rowanberry looks against snow in the winter? So, why don't you replicate it for your hair color? You may rest assured that your fiery red mane will never go unnoticed.
Silver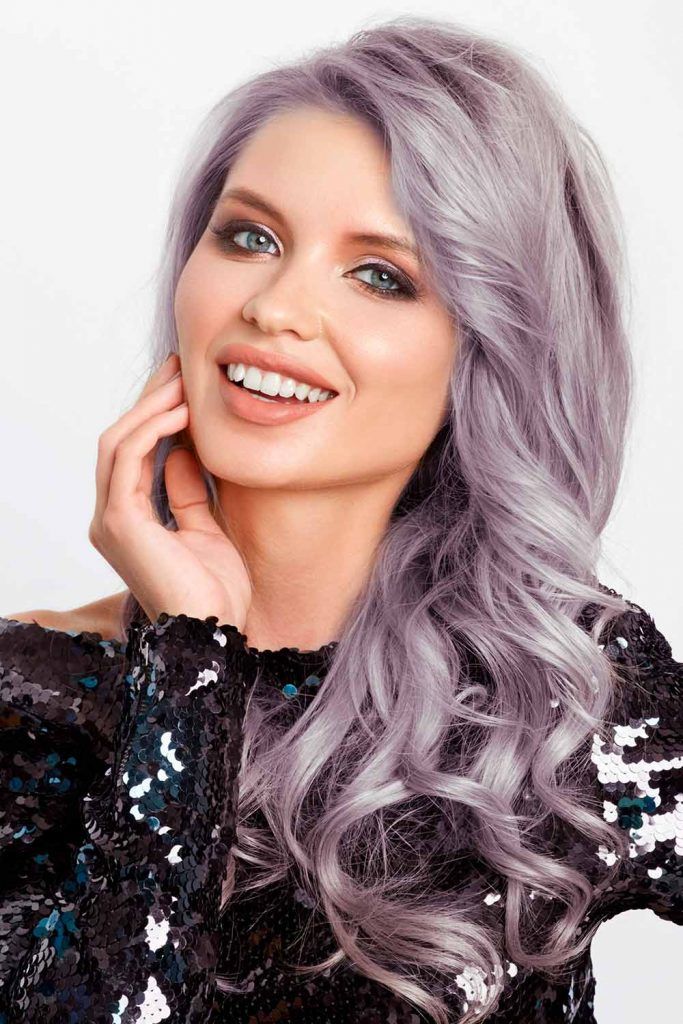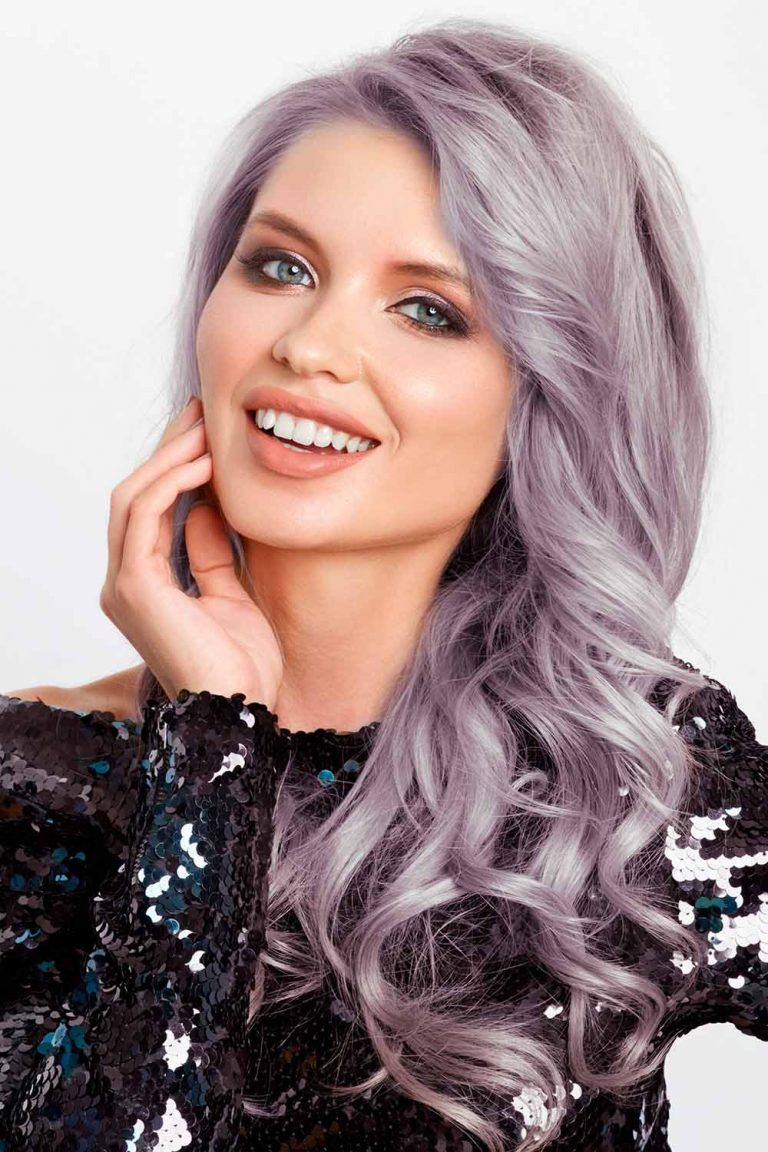 Credit photo: Shutterstock
Going silver is super glam, and many colorists would agree with this statement. But don't forget to protect your hair from much damage, as this shade might require two times of bleaching before dyeing silver. So, get a deep-conditioning treatment.
Dark Caramel Hair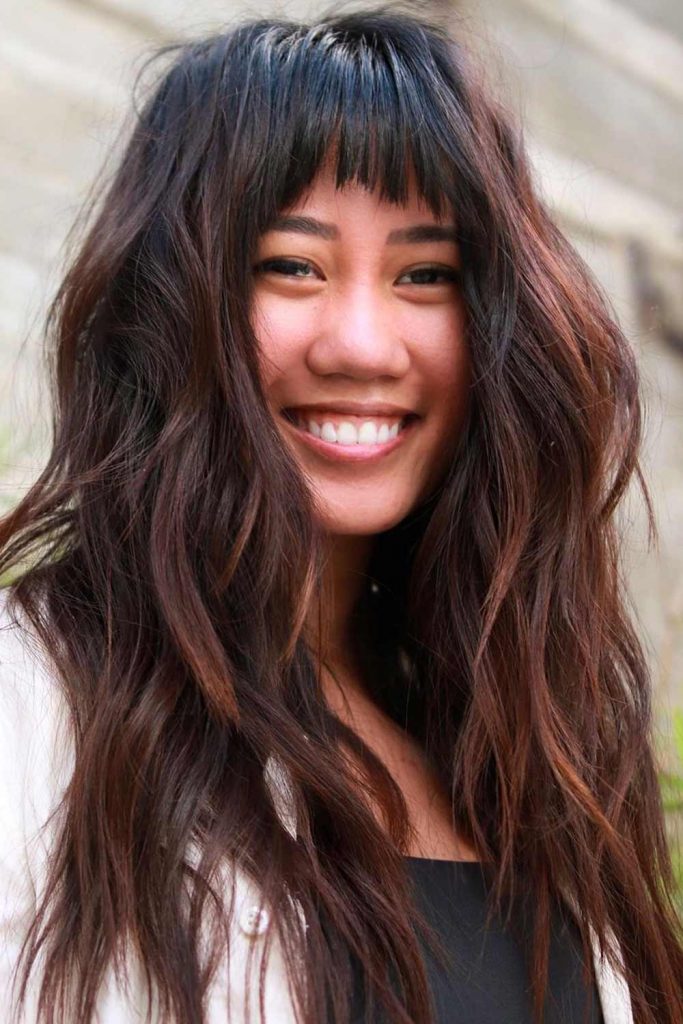 by @instagram_salsalhair
Dark Caramel hair color has a medium depth, which makes it really flattering for practically all skin tones. And if your skin has warmer undertones, then dark caramel is the best choice for you. Try it out!
Golden Wheat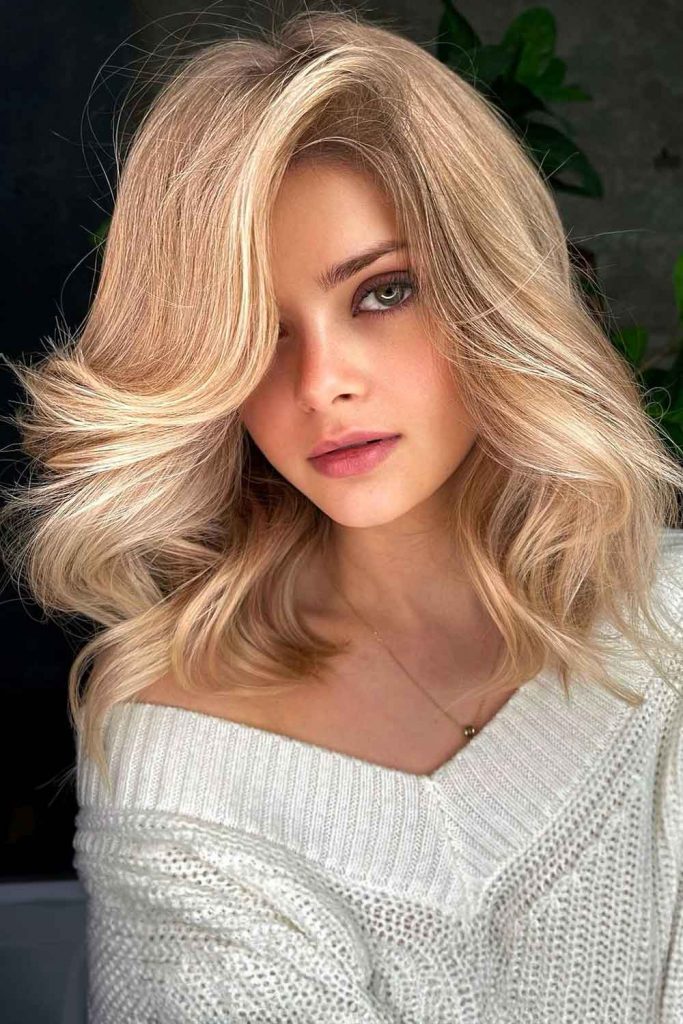 by @instagram_sofiya.bravo
Wheat blonde hair is extremely soft and adorable. The transition of hues is so warm and rich, that it is difficult to resist. To create a greater impression, we would suggest you adding some blonde balayage and just a little bit of outgrown roots.
Beige Brunette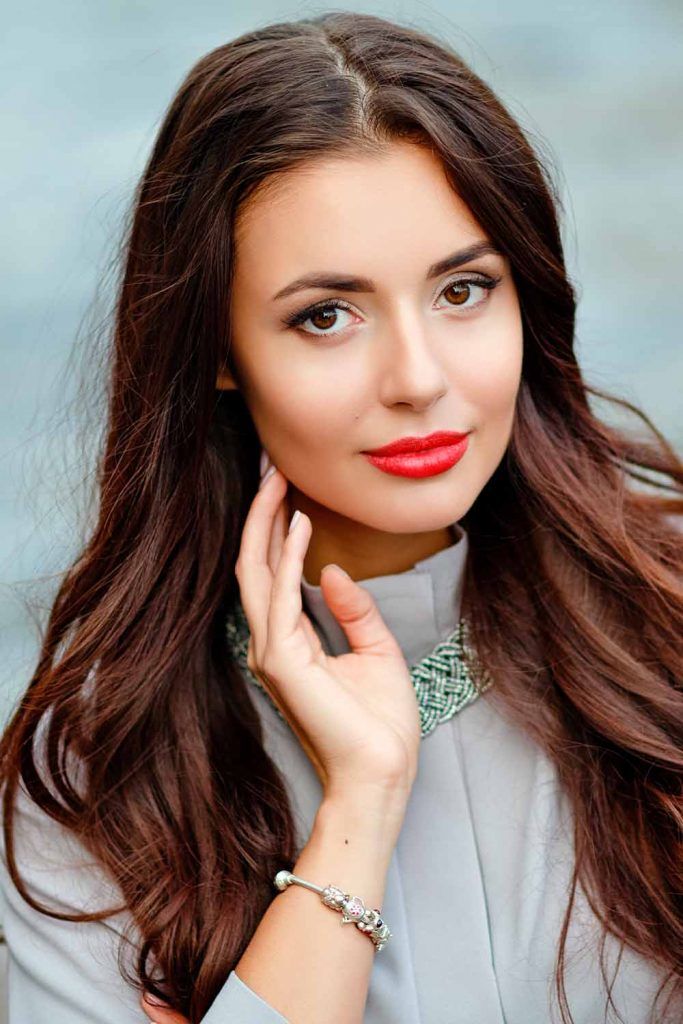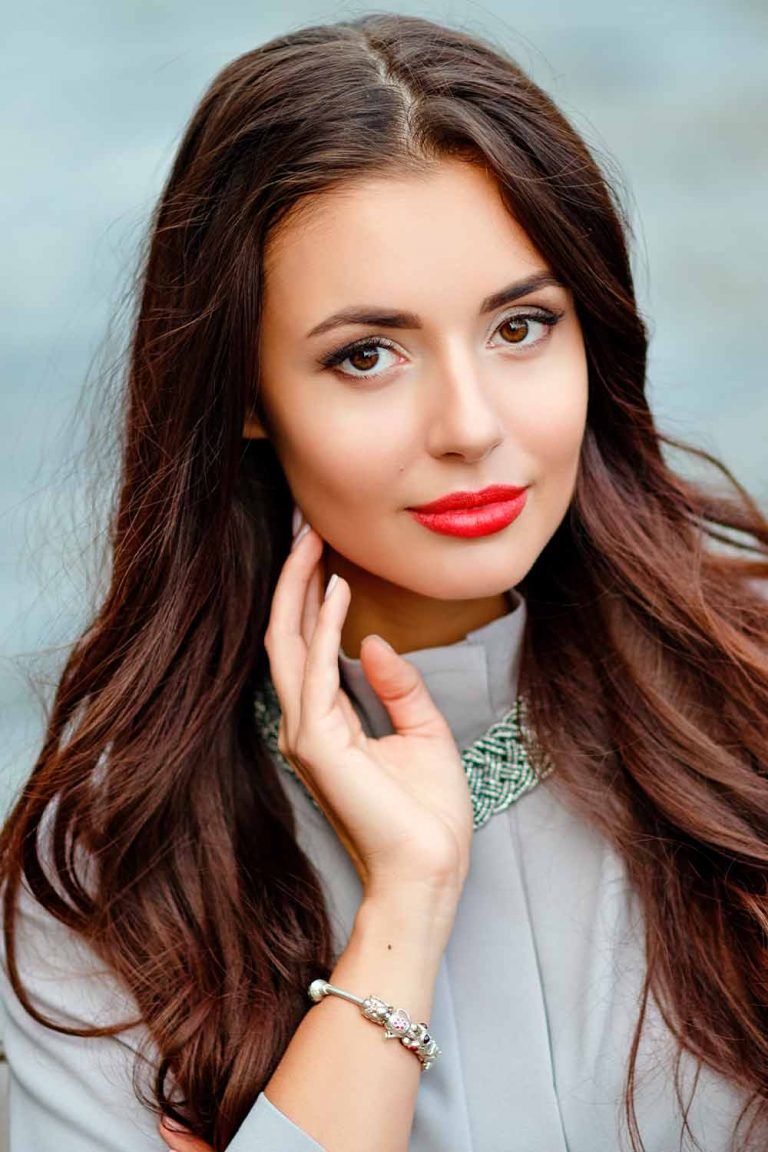 Credit photo: Shutterstock
If you are ready to meet the upcoming year with something new and you have no fear of experimenting, we may have something for you! Brunette hair with soft, beige balayage, isn't it amazing and unique looking?
Ash Blonde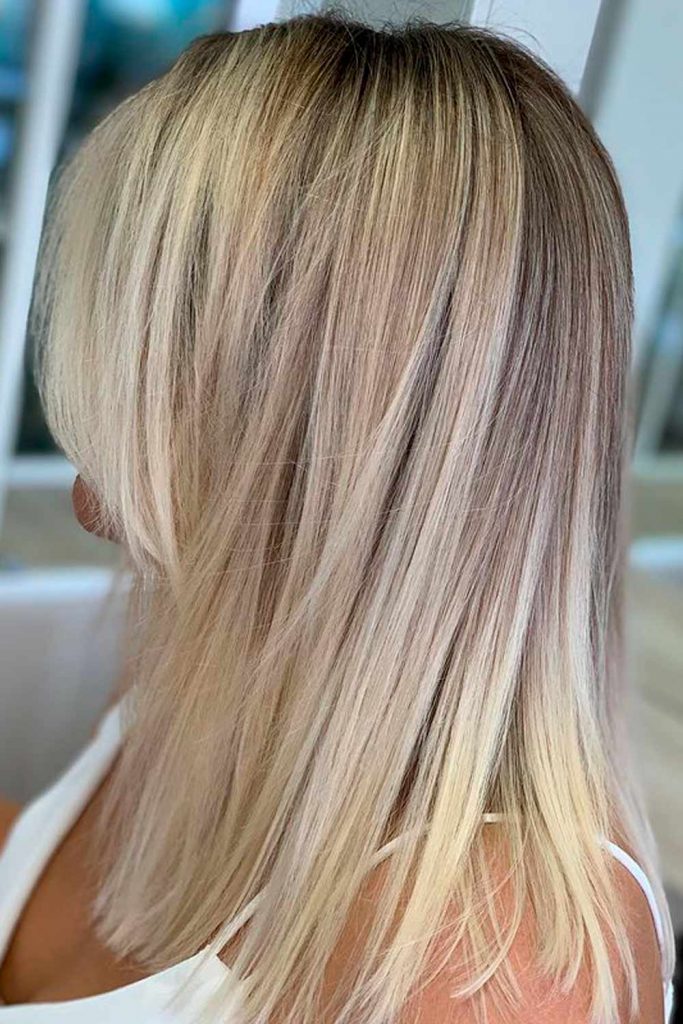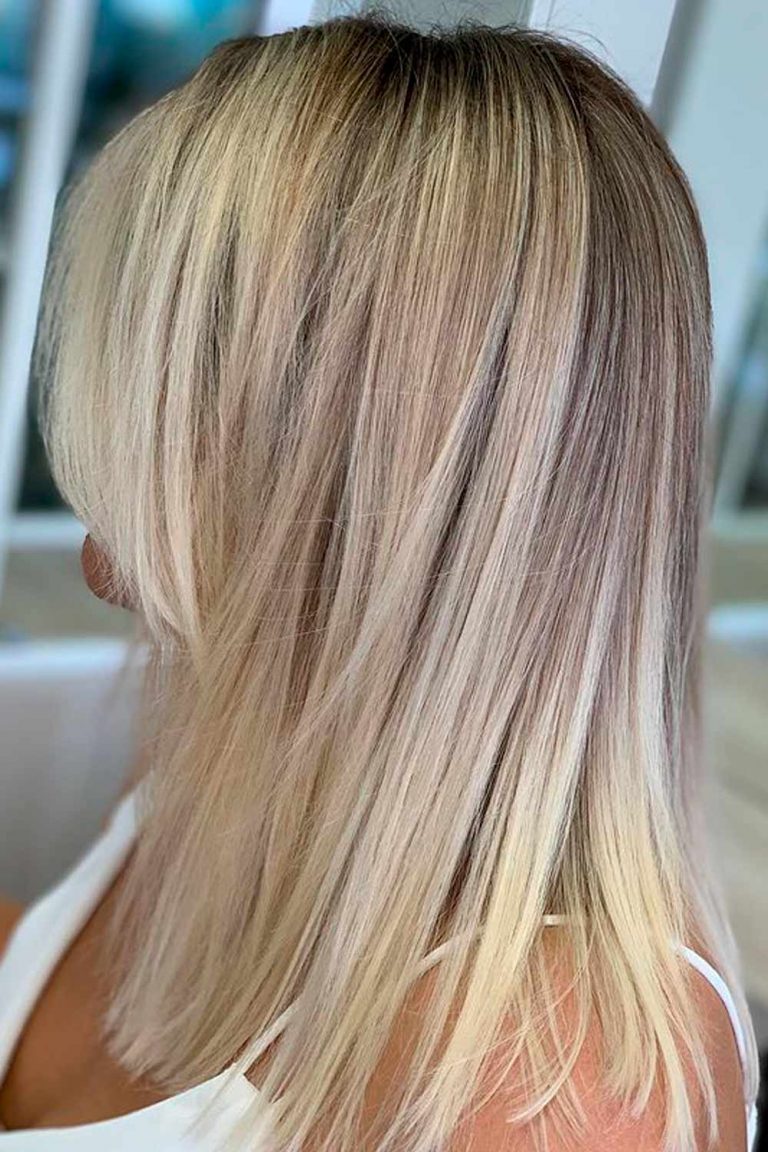 by @instagram_victoria.pro.hair
Ash blonde hues are always considered to be the cold ones. But we are going to prove you that ash blonde can be extremely soft and sexy, if you know how to pull it off. The trick lies in light dusty rose undertones! Can you see them?
Chestnut Brown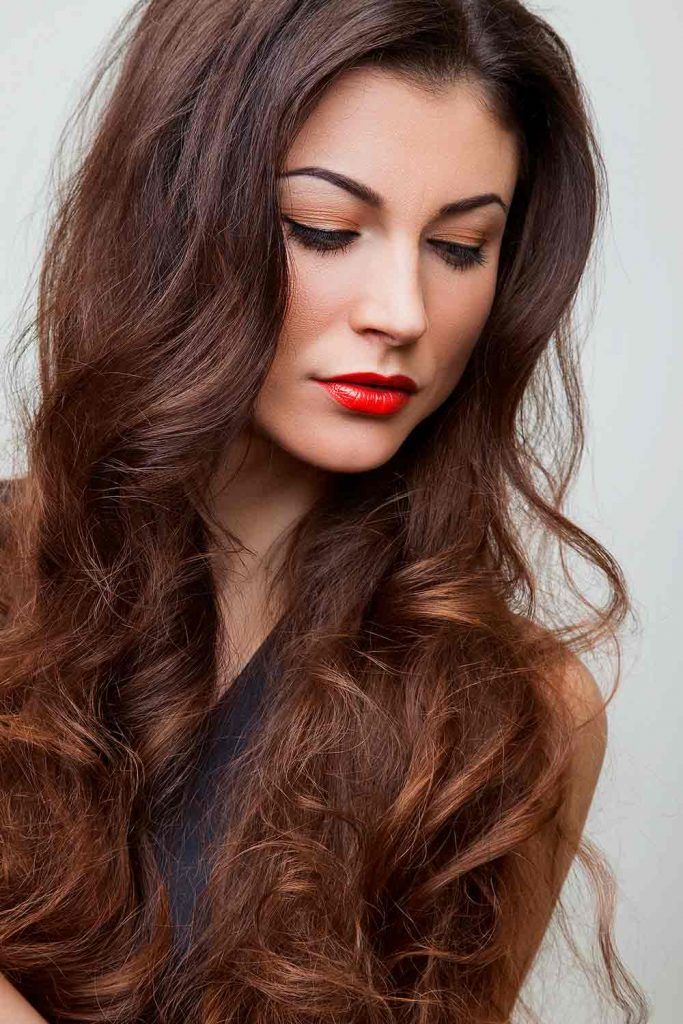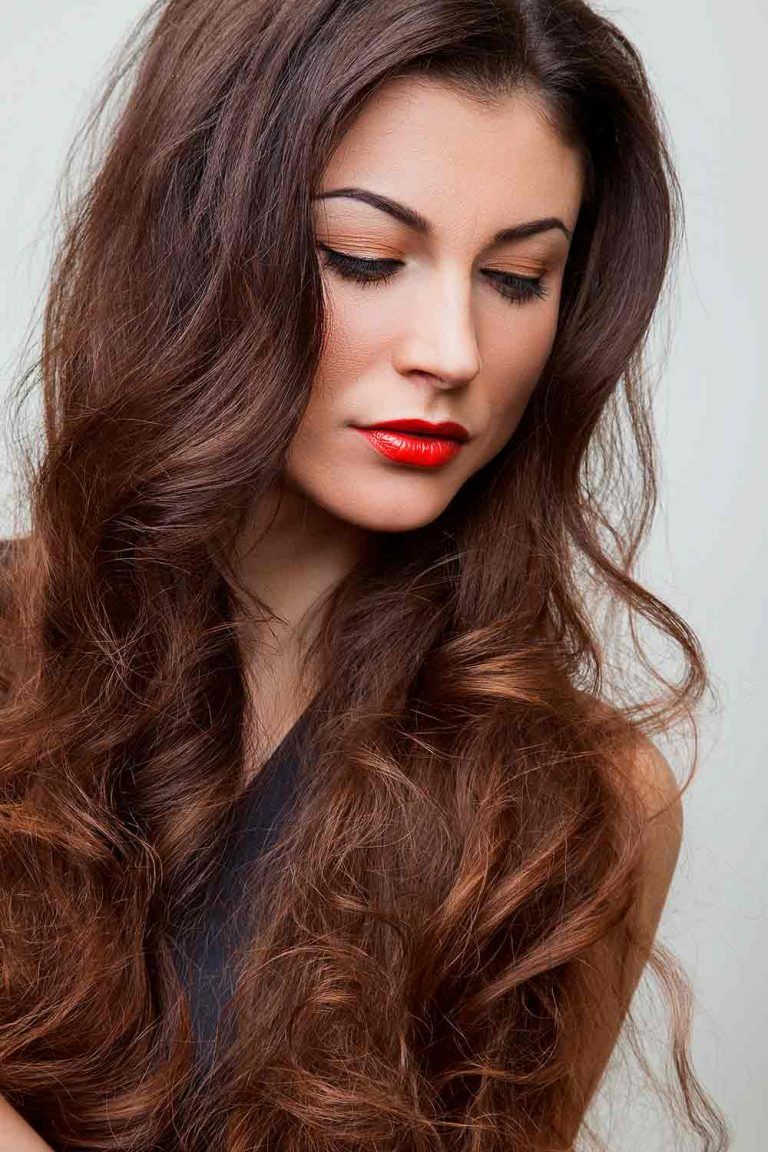 Credit photo: Shutterstock
Apart from being one of the richest brunette shades, chestnut brown can be a stunning base for highlighted experiments. This hair color is cool and warm at the same time, which makes it a perfect option for women with fair to medium complexions. If you want to follow the trend of being natural, you can get the classic chestnut shade. As for those who'd like to play around with brunette combinations, light brown highlights will do the trick.
Sandy Beige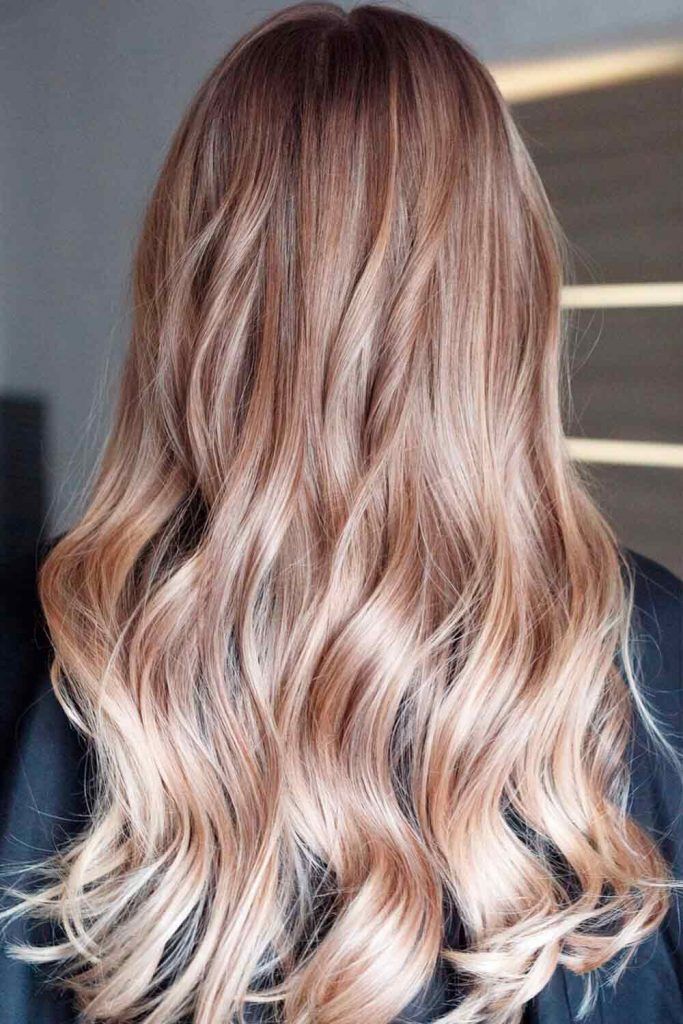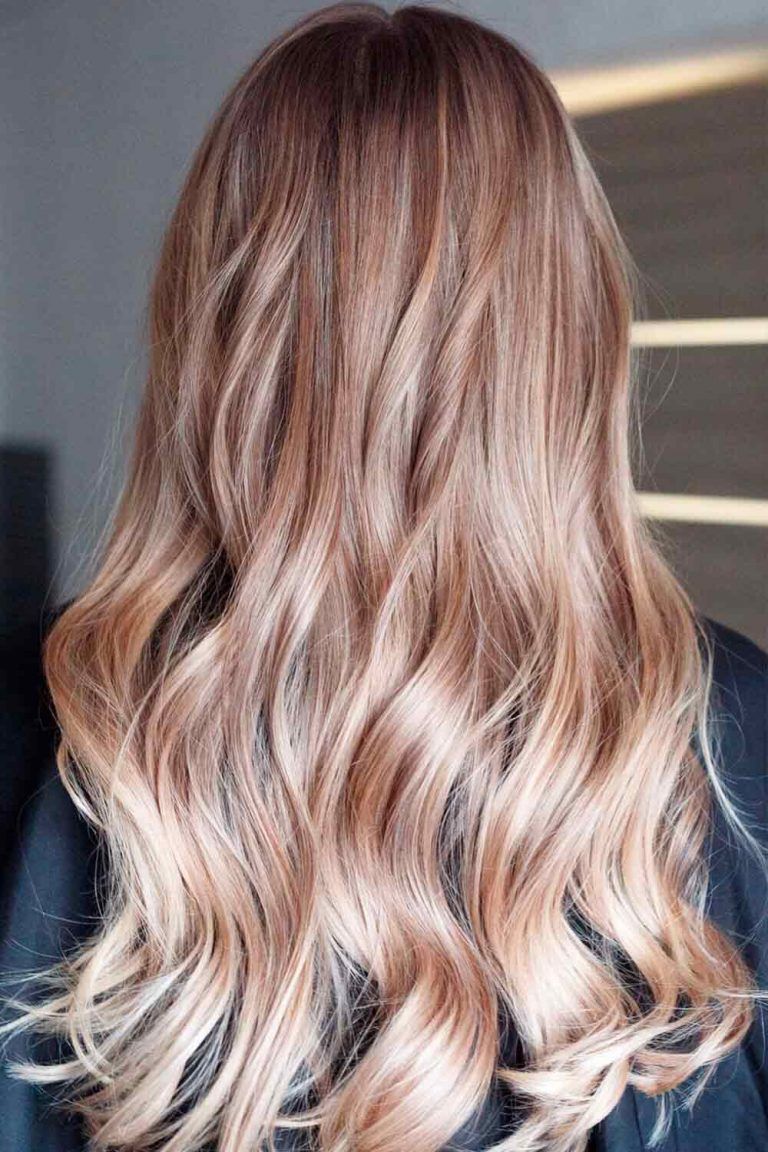 Credit photo: Shutterstock
Do you believe that natural looking hair is the best idea for every woman? Then we have an idea for you when your heart starts desiring some changes. Why don`t you add a sandy beige highlight to your hair? Stylish and natural looking it will enhance the beauty of your appearance without bringing too much of changes to your look. Ask your hairstyle to make a soft transition of color, and you will love the result!
Dark Golden Brown Hair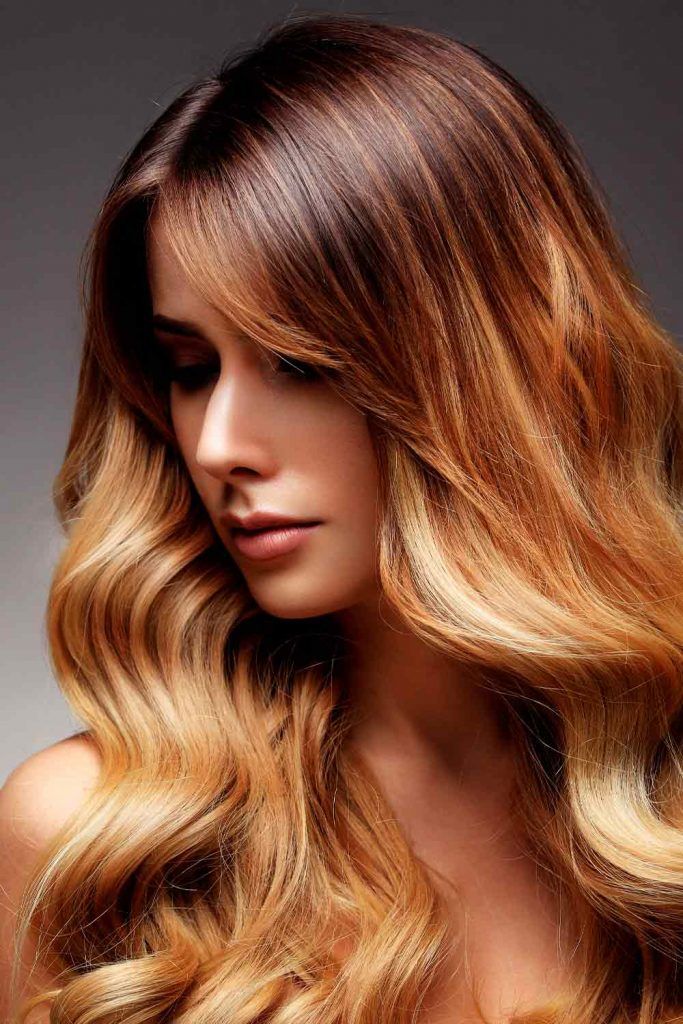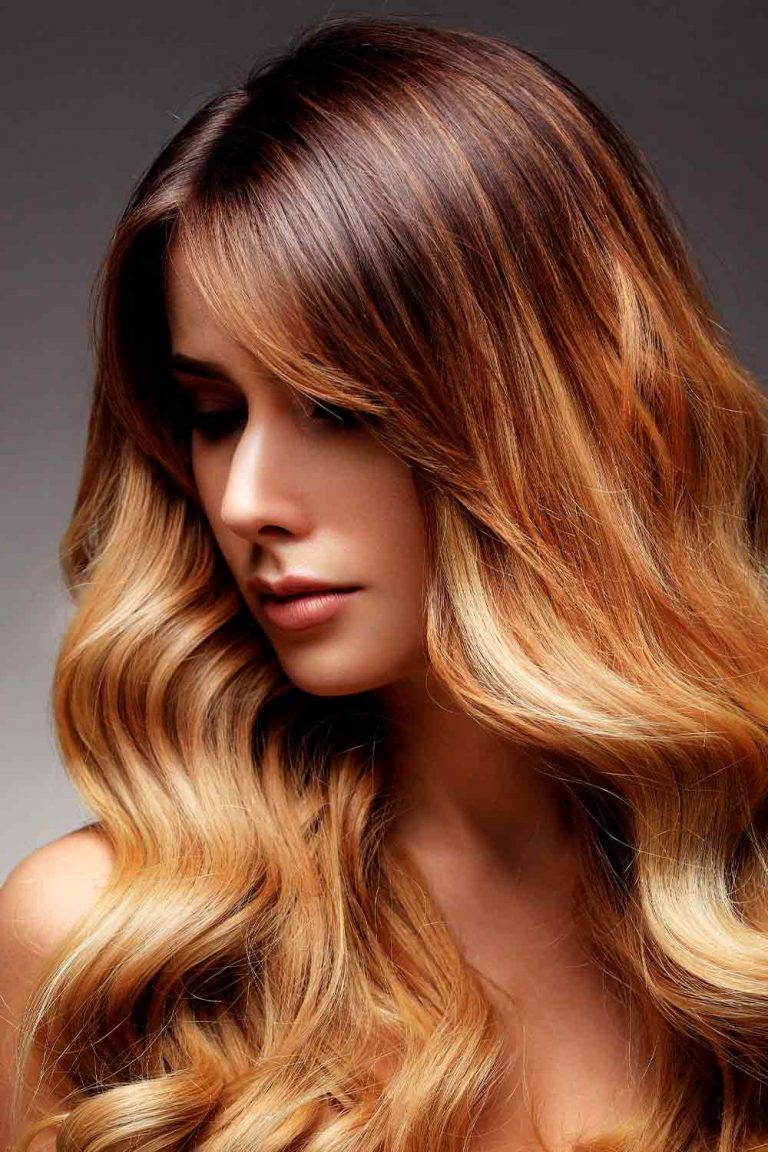 Credit photo: Shutterstock
Women who have once tried such a rich, deep color won`t let us lie about how gorgeous it is! Natural looking with a golden undertone it will enhance the beauty of your natural features without bringing crazy changes to your appearance. Are you up for changes? Then this is one of your best ideas.
Pastel Pink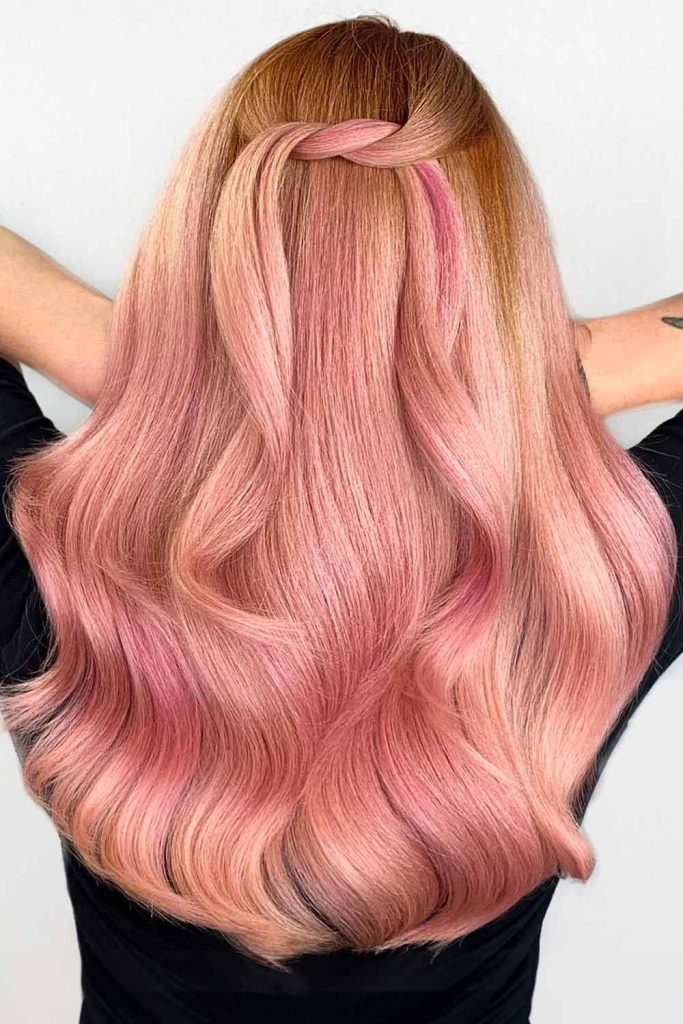 by @instagram_presleypoe
As you have already noticed, pastel colors are getting more and more popular in the hair trends this year. No wonder why, as the shades look so much more stylish and bright than we are all used to. What do you think of this pastel pink? Soft but bold at the same time it will make you the most stylish person in your surroundings. Love this idea!
Lavender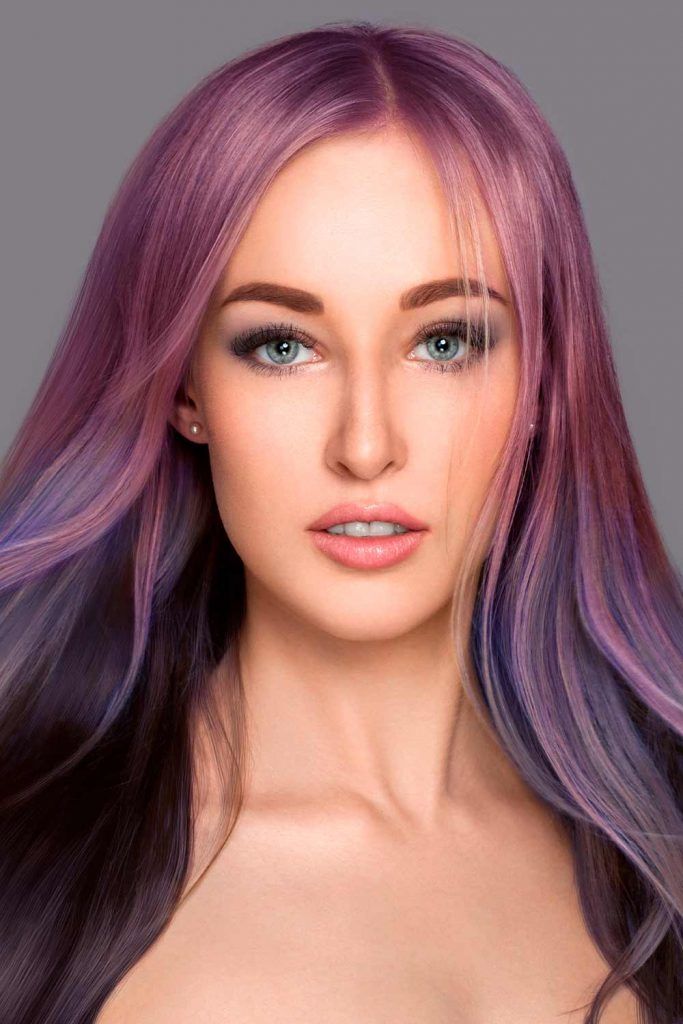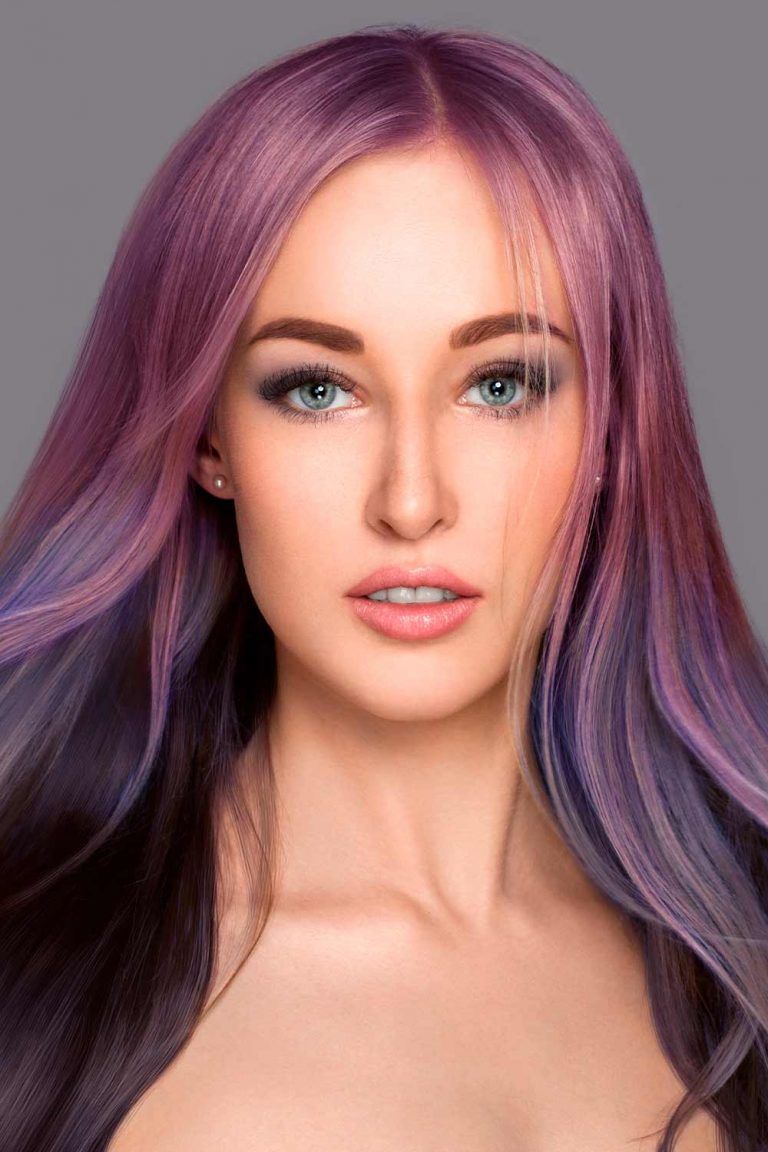 Credit photo: Shutterstock
Lavender is the most refreshing color you can find for your hair. Look how gorgeous it looks on medium or short length. The shades of lavender that blend into each other will make you look like a super star. Would you like it?
Cloud Blue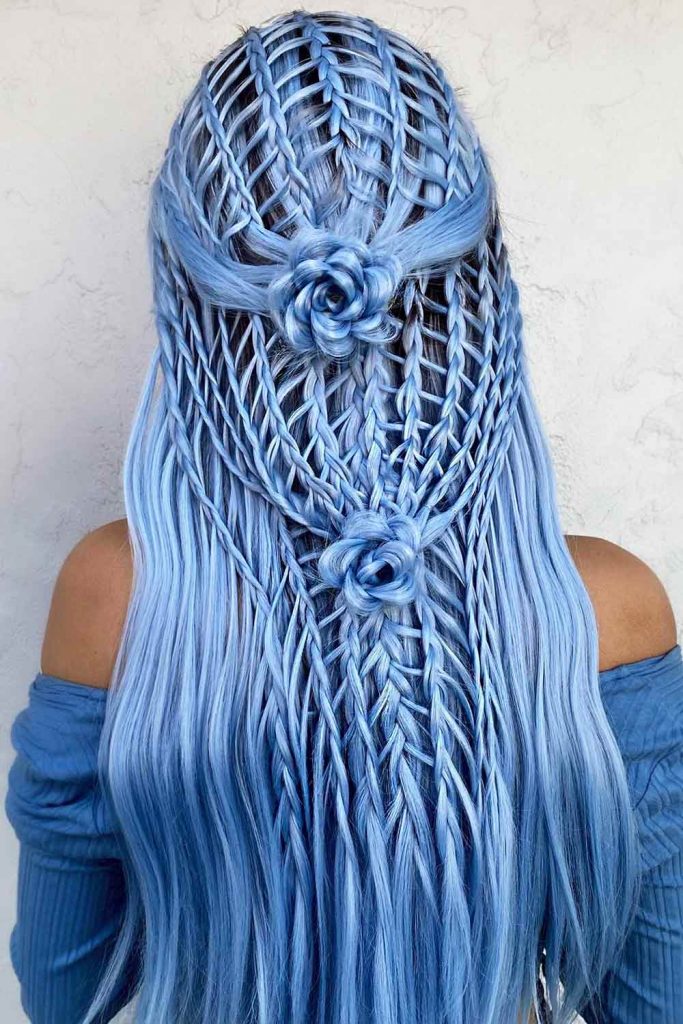 by @instagram_samirasjewelry
Cold shades have had their impact on the beauty community too. More and more girls all over the world start thinking of choosing them for their hair and there`s nothing strange about it. Just have a look at this cloud blue hair. The perfect shade will make your hair appear so healthy and shiny that everyone will look with awe at you.
Snowy Queen Blue Locks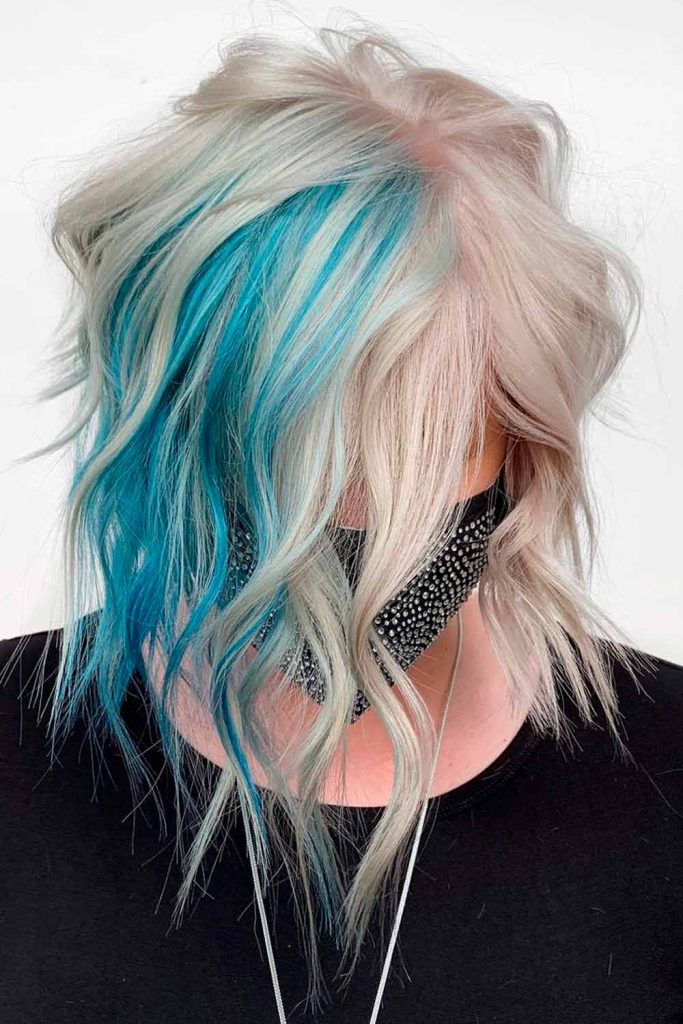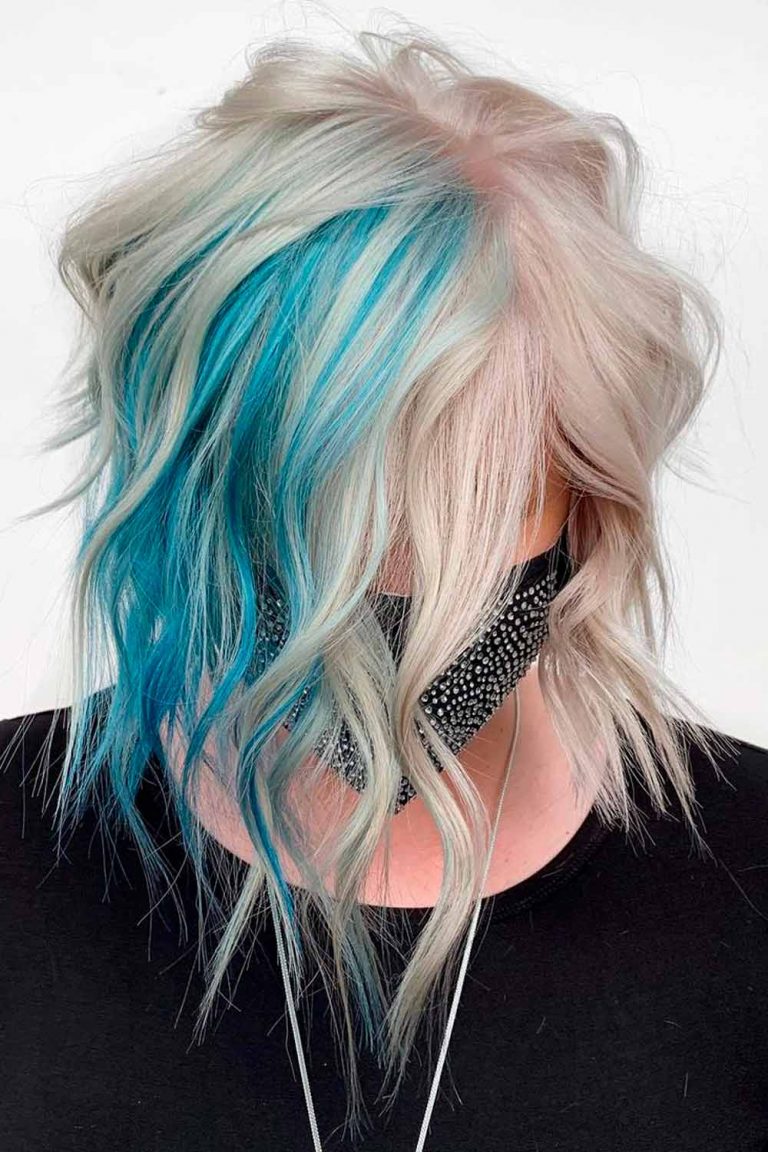 by @instagram_headrushdesigns
Everyone wants to have a bright moment in the winter since it is so full of muted and subdued colors. But to follow the general color scheme of the season, opt for cooler shades, such as bright blue. Of course, there is no need to go for an all out color. You may just accentuate your current style with a couple of colorful locks. The title of the Snow Queen is guaranteed to you.
Rooted Blonde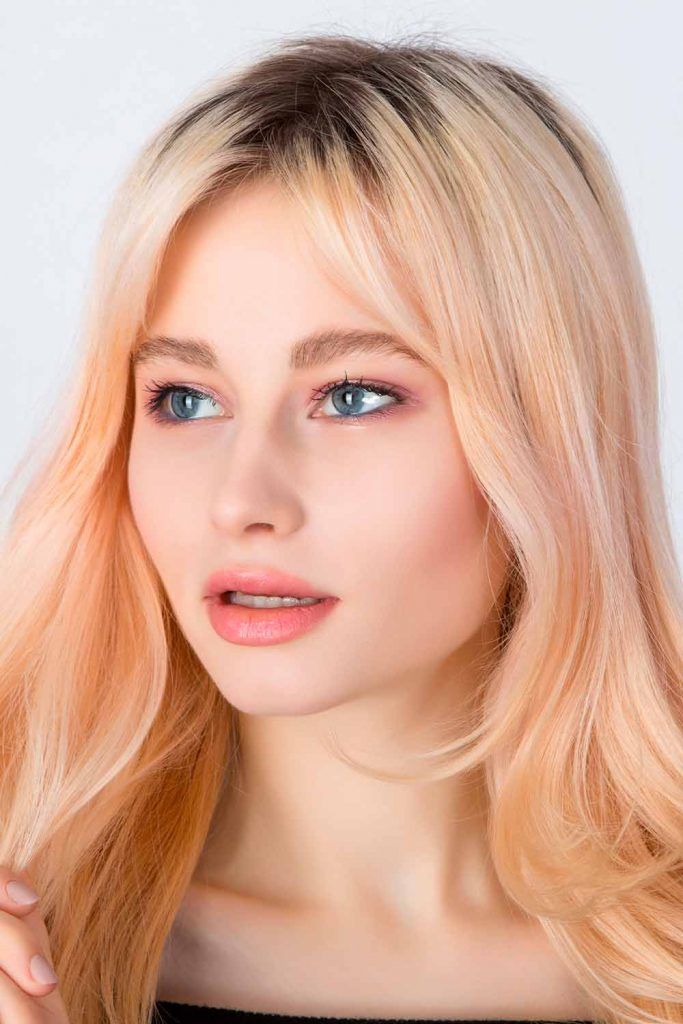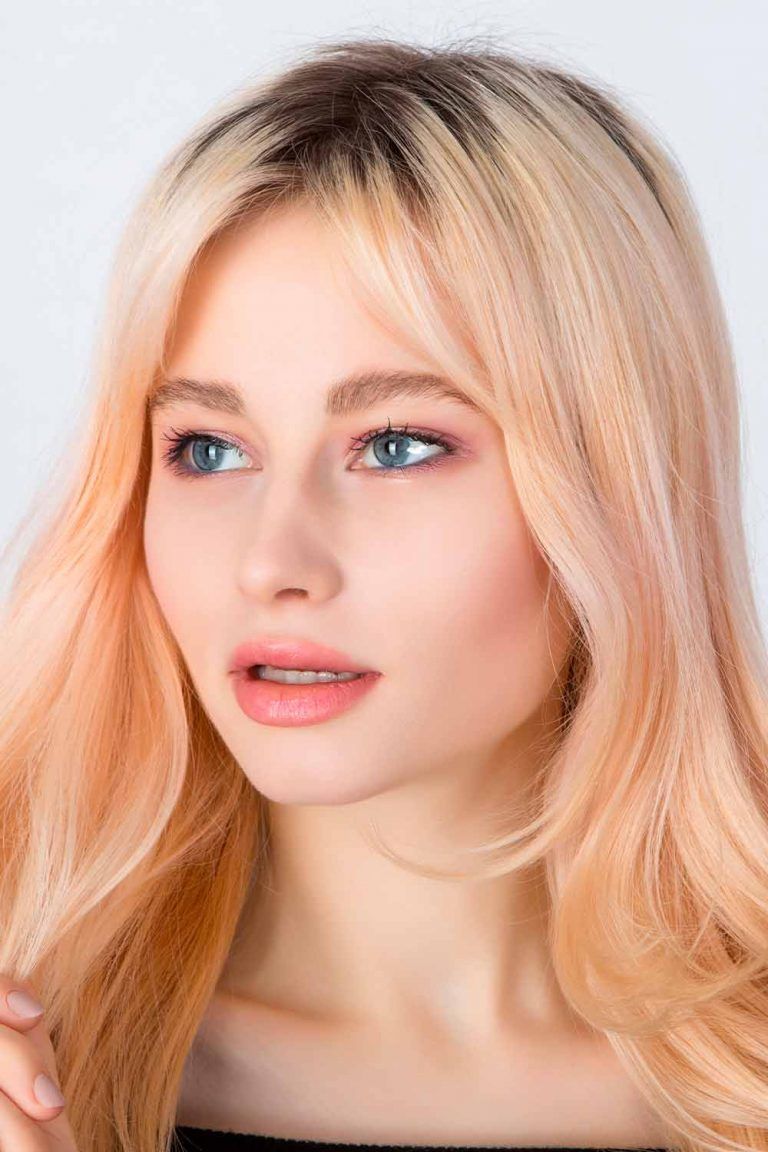 Credit photo: Shutterstock
It seems like we've just found an idea that can outshine the ageless dark roots trend! Today, a smudged and kind of blurred blend on the roots is all the rage for its smooth and dimensional appearance. While you can apply any colors you want in this technique, nothing can beat the power of rooted blonde for your winter looks. And you know what? Anything from classic to icy blonde will look ravishing with such roots.
Grey Hair Color For Winter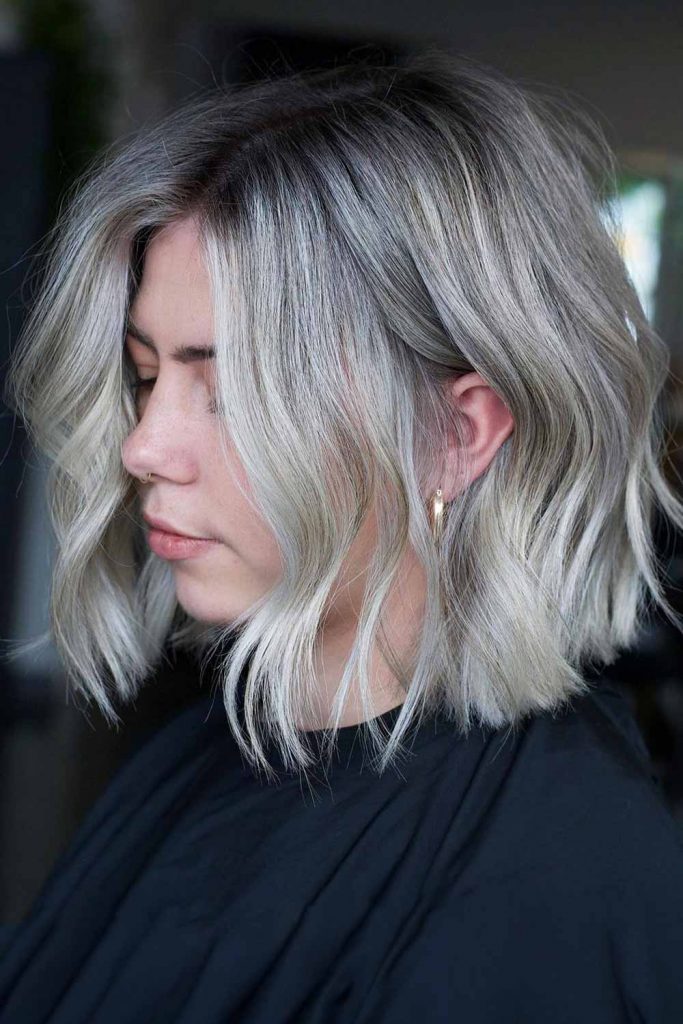 by @instagram_tressesbytress
Although gray hair color is not the latest beauty trend, it is still quite popular and even more so when it is snowing outside. As it is mostly neutral or cool toned, it does not seem off in the winter. What is more, you can use it not only for aesthetic purposes but also to disguise your natural gray strands. Because it blends them seamlessly, there is no need for frequent upkeep.
Thick Purple Chestnut Luster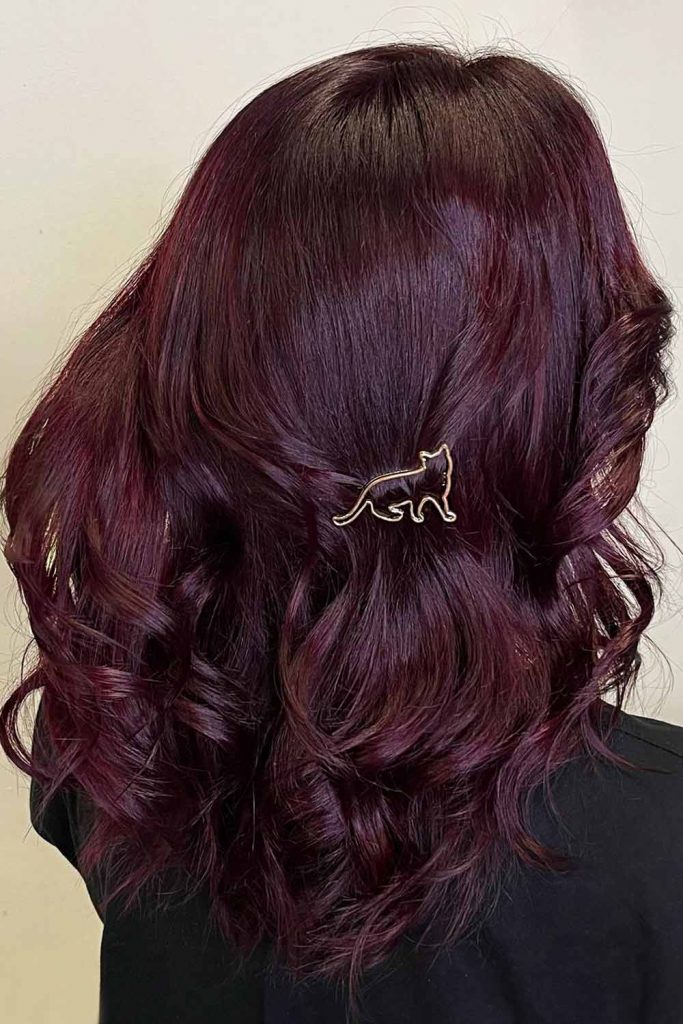 by @instagram_raznoglazaya_hair
You can never go wrong with natural deep winter hair colors. They give your appearance so much needed warmth. This is especially true for those who have thick locks, as this color allows you to show them off like no other thanks to the incredible shiny finish it has. To accentuate it, you may opt for a shade with purplish hints, which turns out drop dead gorgeous on everyone.
Platinum Blonde Hair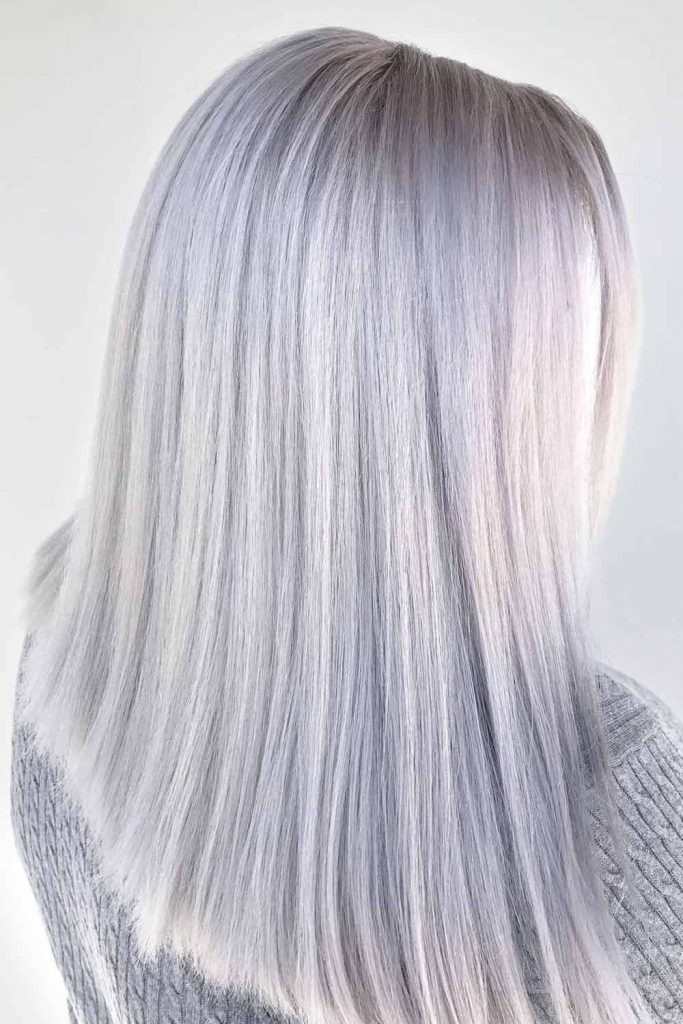 by @instagram_caroline.anythingbutbasic
Platinum blonde is a classic color of hair for winter. While it is actually pretty universal and matches any season, there is something special when a platinum blonde is flaunted in winter. But since it suggests the application of quite harsh chemicals to your hair in order to achieve the desired effect, make sure to take care of your locks properly. It is extremely essential, as cold and windy weather in winter also takes its toll on them.
Dark Brown Hair Color for Winter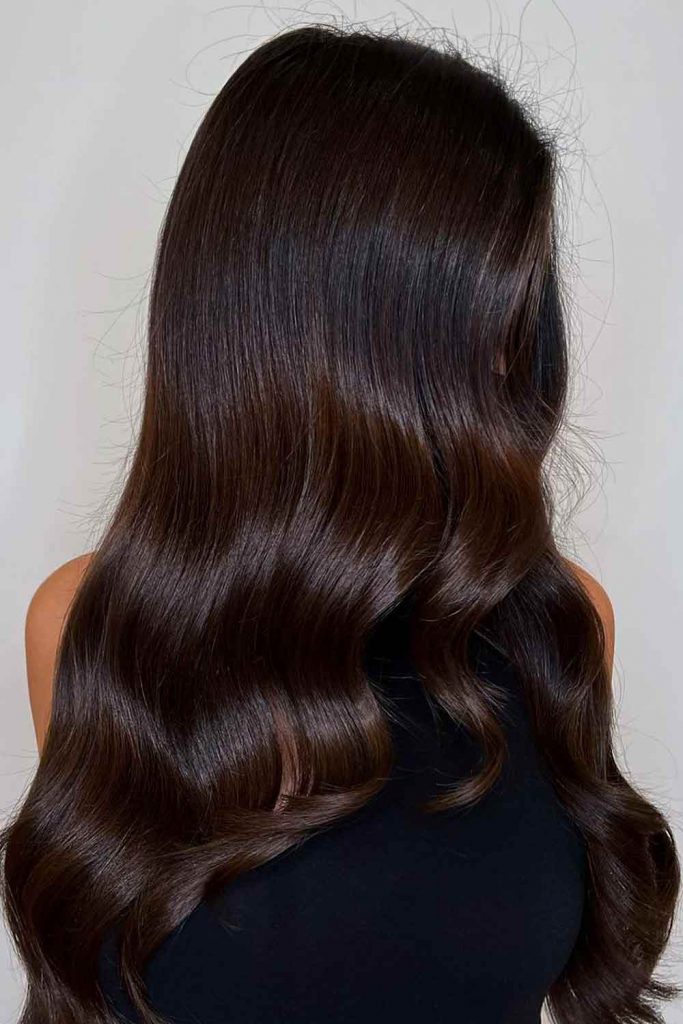 by @instagram_presleypoe
Many women find darker hair colors more suitable for winter and we quite agree with them. If you are not looking for anything extraordinary, just a beautiful hair color that would flatter your complexion, a dark brown is your way to go. It turns out very natural so everyone around will be green with envy thinking that you were blessed with such a color.
Winter Hair Color - Warm Chocolate Brown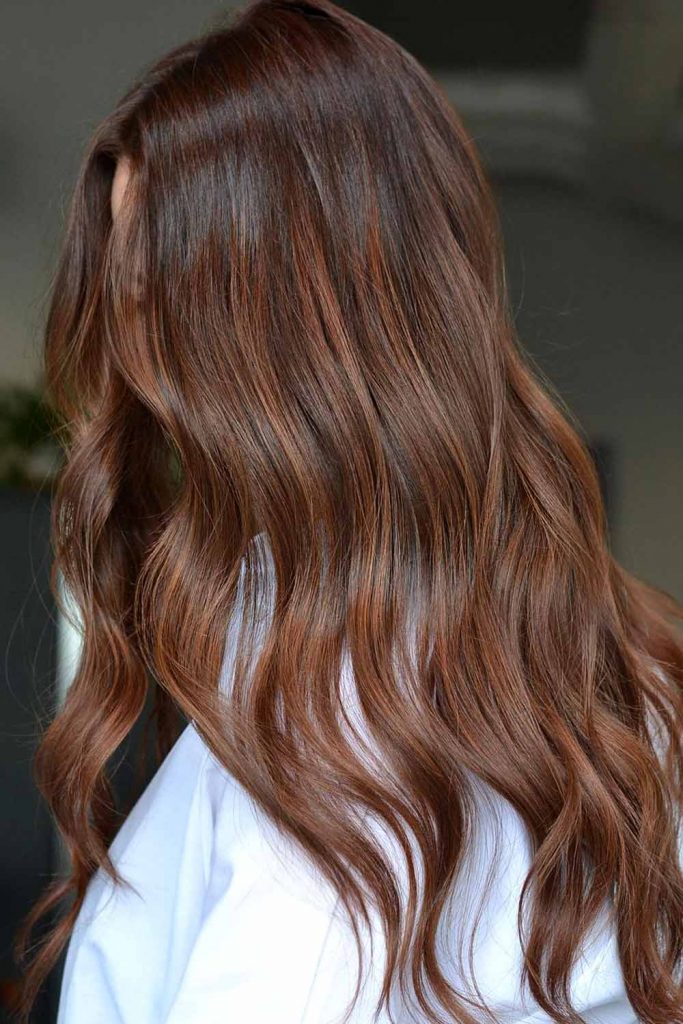 by @instagram_tressesbytress
This type of chocolate is absolutely safe for your body shape, as it is zero calorie. A warm chocolate brown hair color is a perfect solution for the days when it is freezing outside. It adds a cozy and snug vibe to your appearance. And the shine it gives off is so mesmerizing that it cannot leave anyone indifferent.
Mahogany Hair Color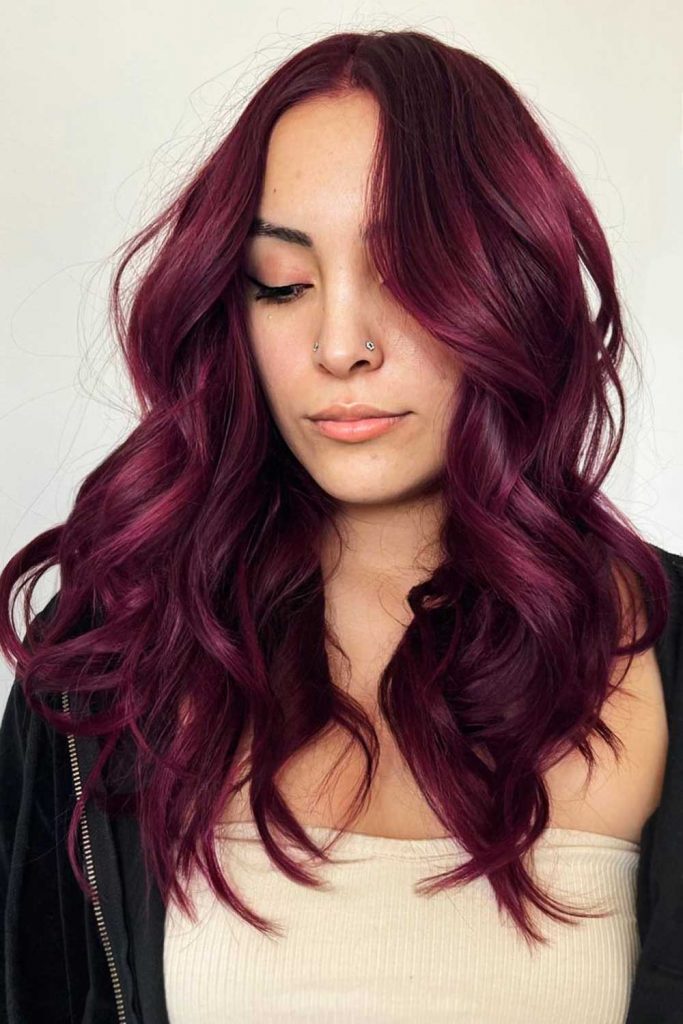 by @instagram__heyhelena
Mahogany red was once a hair color that everyone went crazy about. Although it is not as popular these days as it used to be, it still has its devotees. The color is very attractive and bold. That is why it is a great solution for everyone who chooses to be the center of attention.
Ash Dark Brown Hair Colors for Winter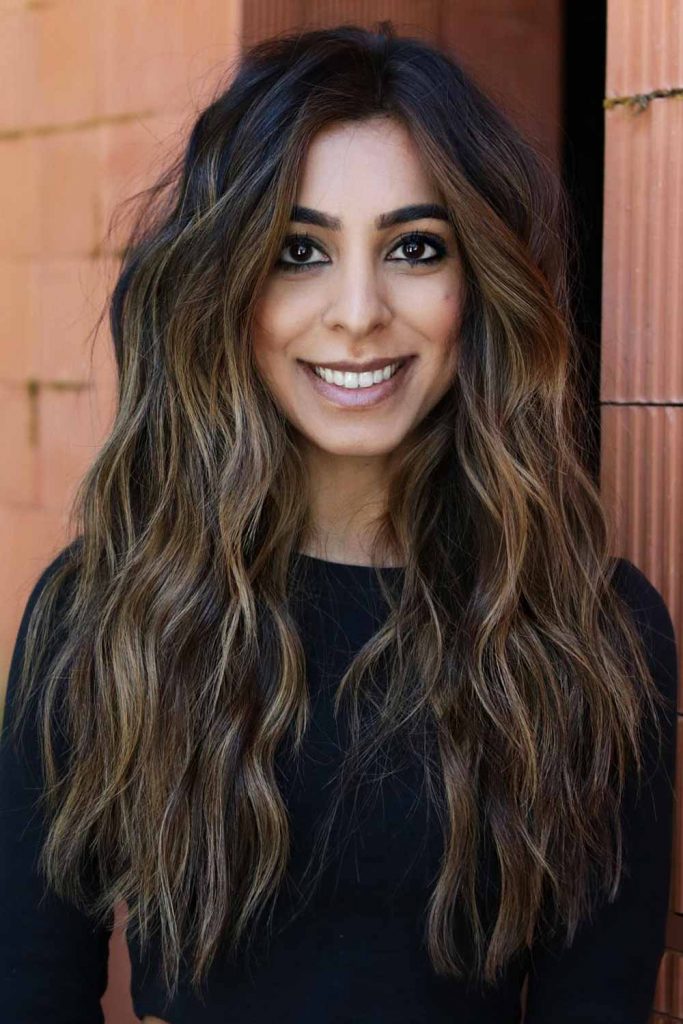 by @instagram_salsalhair
Ash blonde had to move over when ash dark brown came into play. And it seems that this luxurious winter hair color is here to stay. Women with cooler or neutral undertones will find it especially complimentary. Yet, there is a high chance that even if you have a warmer complexion, you will still be able to pull it off.
Copper Hair Color for Winter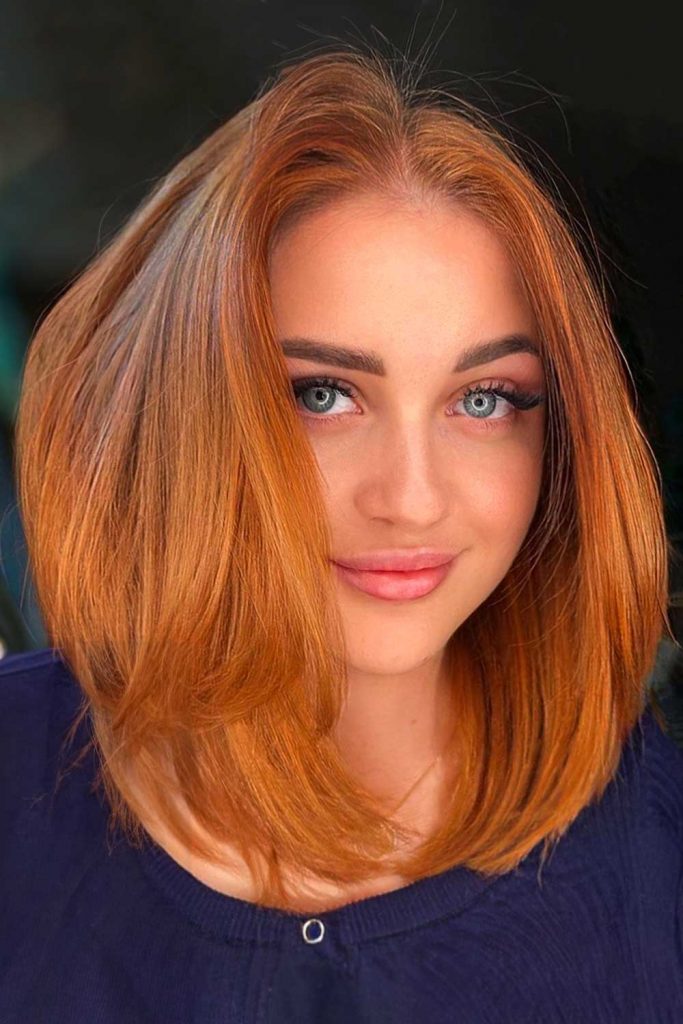 by @instagram_sofiya.bravo
A copper hair color is so underrated in winter. This fiery shade appears very prominent in the snowy ambiance and instantly takes you to the spotlight. Want to have all eyes on you? Ask your hair colorist for a copper red with cinnamon highlights and get ready to collect admiring gazes left, right and the middle.
Natural Light Cooper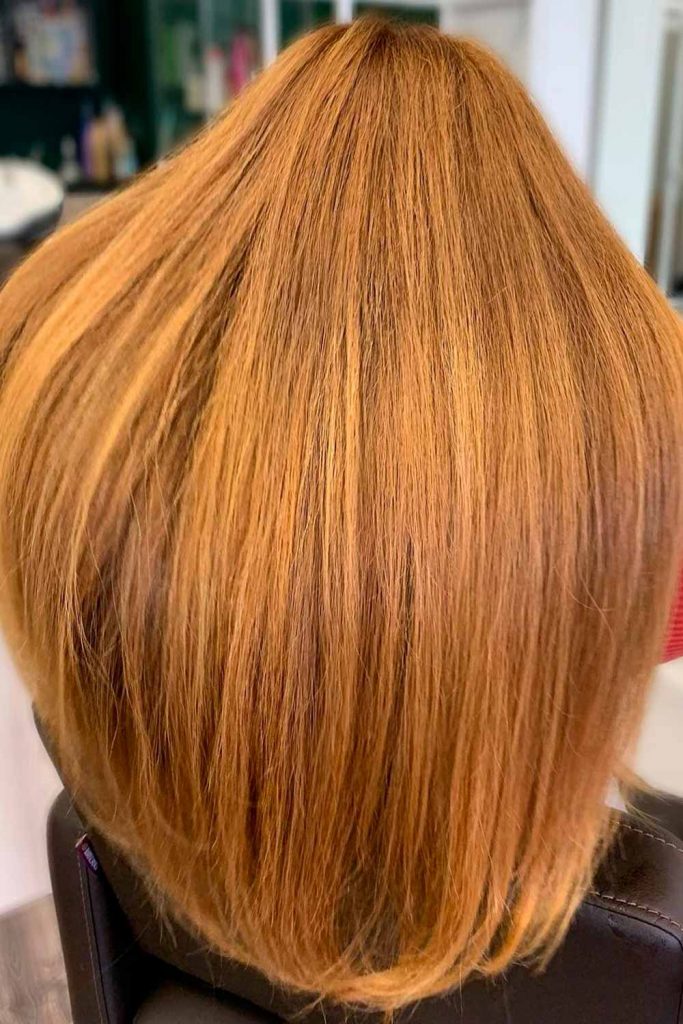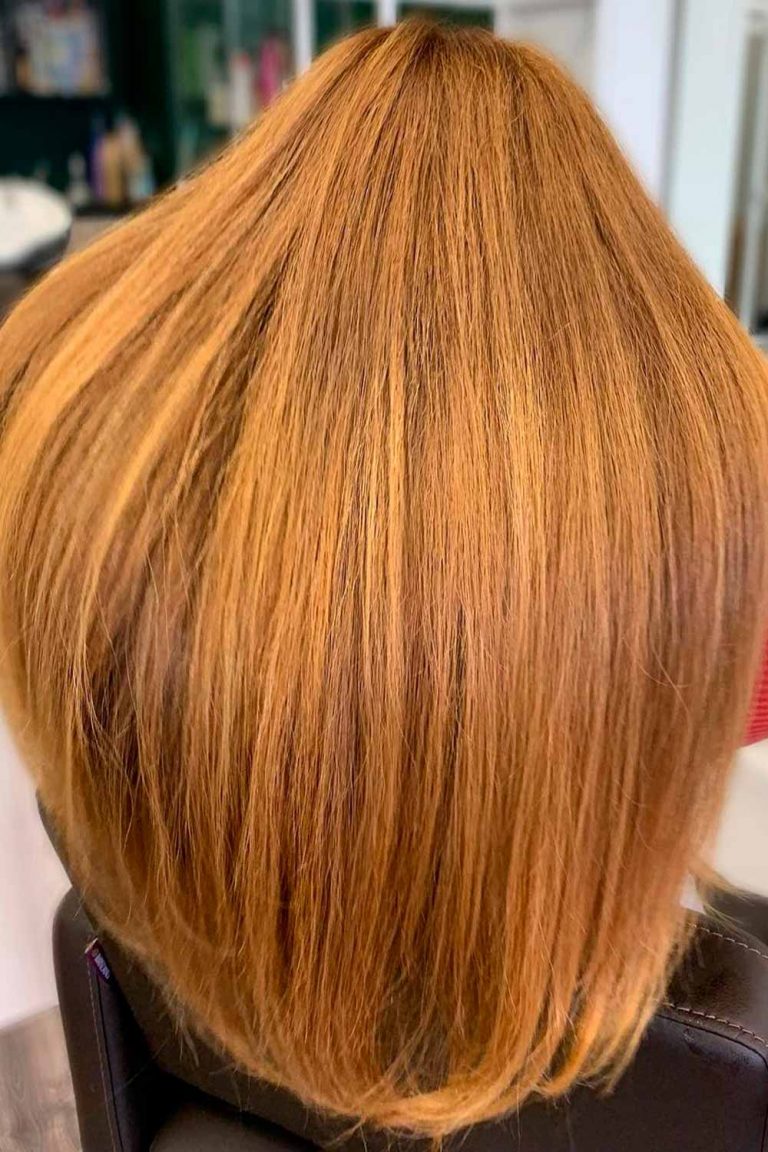 by @instagram_victoria.pro.hair
If you were born with a light copper hair color, lucky you are. You do not have to do anything with it to look breathtaking in winter. Yet, those who want to make everyone's heads turn should take this hair color into consideration. Once you try it, you will not be able to get over it anytime soon. Well, there is no need to.
Blonde Hair Highlights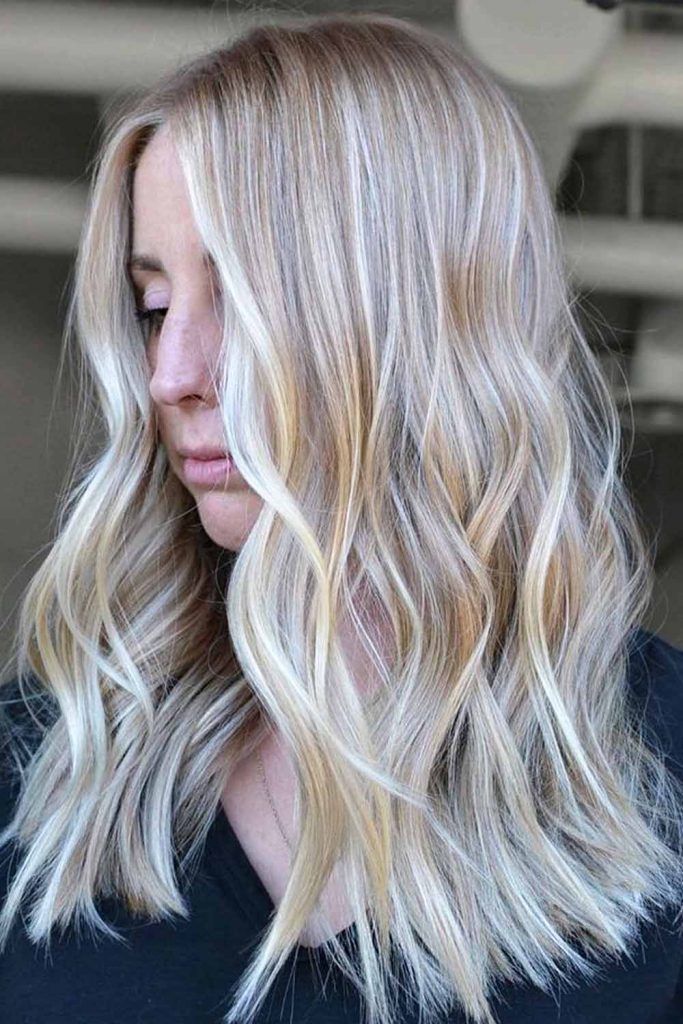 by @instagram_tressesbytress
Red hair color has always been the most seductive and enviable shade. If you have a nobly fair or light skin tone, this shade will work wonders against your complexion, bringing out your eyes and giving an eye-catching look. To make your red hair transformation as rich as possible, make sure to ask for a balanced mix of a deep red and dark brown hair color. Also, you can add some coppery tones is you're into lighter hues.
Golden Highlights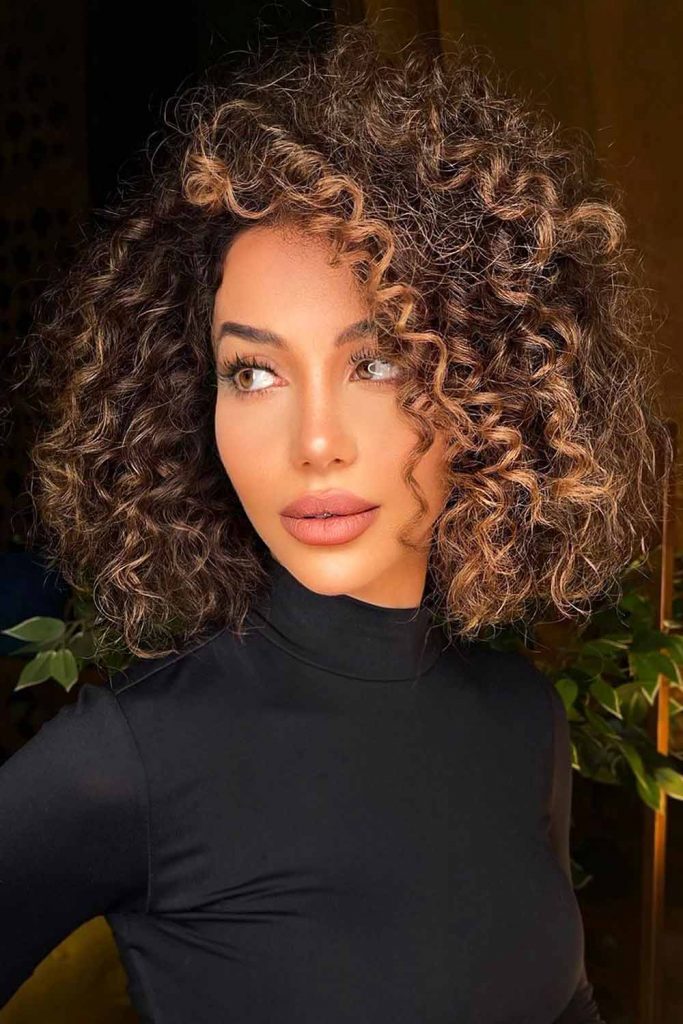 by @instagram_sofiya.bravo
Illuminate your winter look with golden highlights reminiscent of glistening snowflakes in the sunlight. This warm, radiant touch adds a subtle glow to your hair, making it perfect for festive gatherings. What's more is that this hair color choice adds dimension to your locks, capturing the essence of a cozy winter evening by the fireplace.
Strawberry-Blonde Hair Color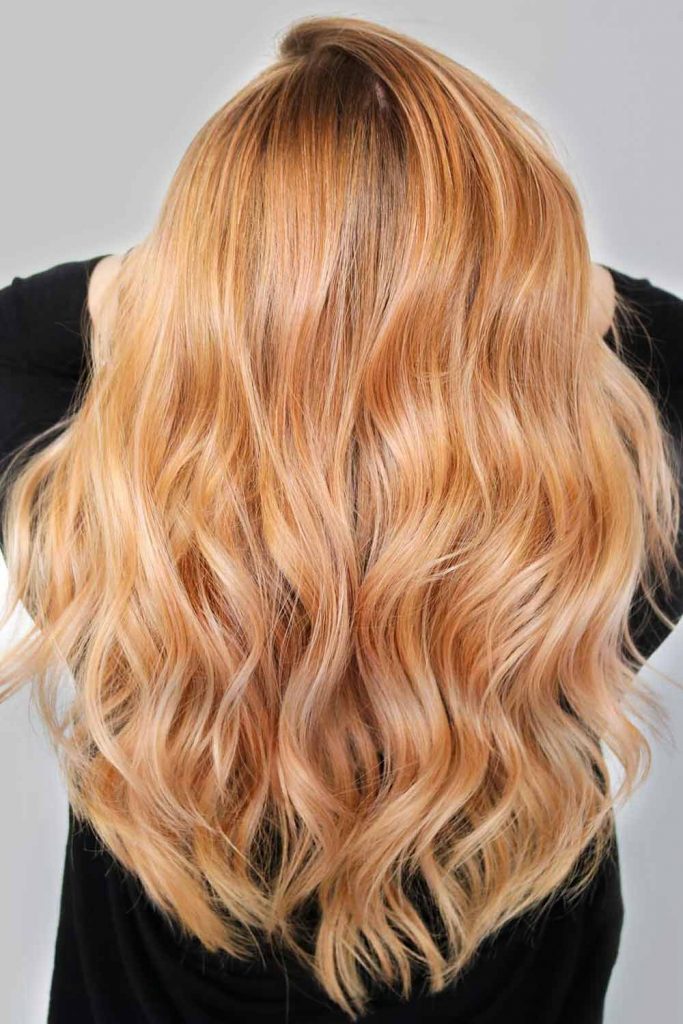 by @instagram_caroline.anythingbutbasic
Embrace a cozy and sweet winter vibe with strawberry blonde hair, reminiscent of warm mulled wine by the fireplace. The blend of red and blonde tones creates a unique, vibrant look that stands out in the colder months. So if you want hair reminiscent of winter berries and the subtle blush of a frost-kissed morning, our hair experts highly recommend strawberry blonde hair color.
Cherry Brown Hair Color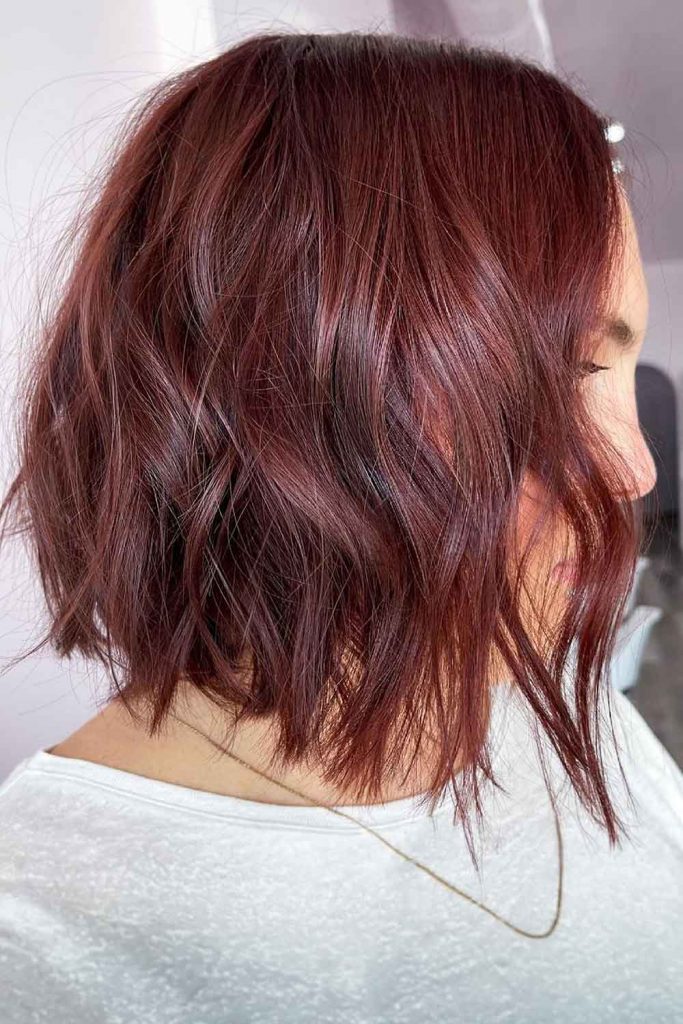 by @instagram_caroline.anythingbutbasic
Infuse your winter style with the rich, deep hues of cherry brown, capturing the warmth of winter spices. This elegant color choice blends deep brown with subtle red undertones which adds a touch of sophistication to your appearance while complementing your winter fashion. According to one of our hair stylist, the deep cherry tones evoke images of winter fruits and the cozy feel of a cabin retreat. The color is not only versatile, complementing various skin tones, but can also be adapted to both bold and subtle styles, making it a timeless winter choice.
Blonde Balayage for Winter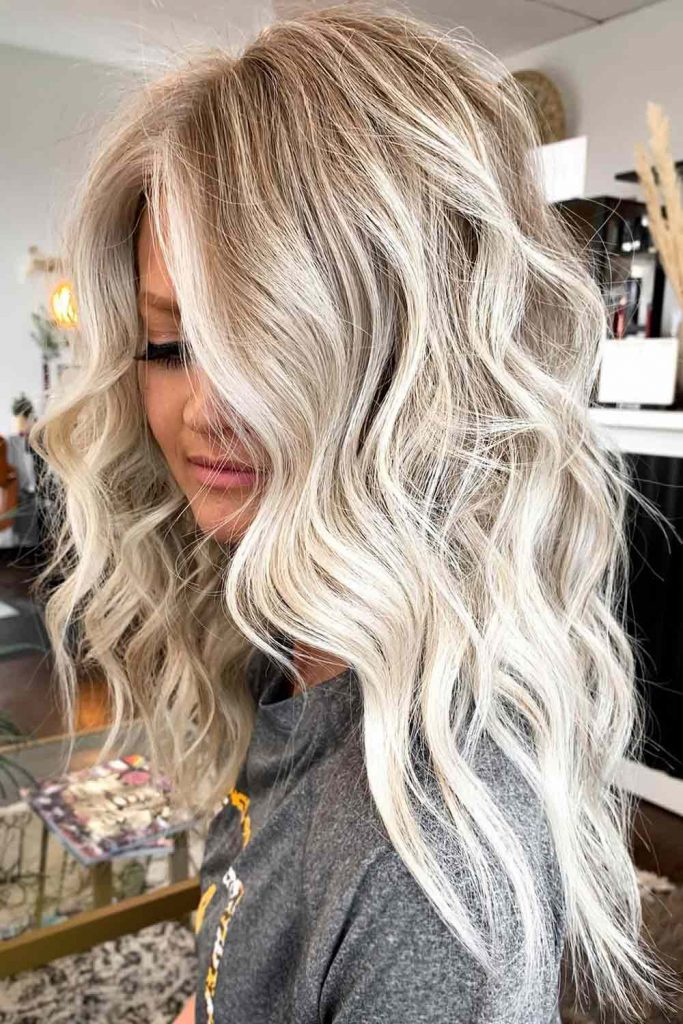 by @instagram_ashley.m.stylist
Blonde balayage for winter captures the essence of icy elegance. Opt for a subtle blonde balayage to mimic the natural highlights created by winter sun rays. This low-maintenance yet chic style adds dimension and brightness to your hair, creating a fresh and modern look. The gradual transition from darker roots to lighter ends mimics the natural play of light on snow. Whatever fashion style you have in mind for this season would compliment this hair color easily.
Black Hair Color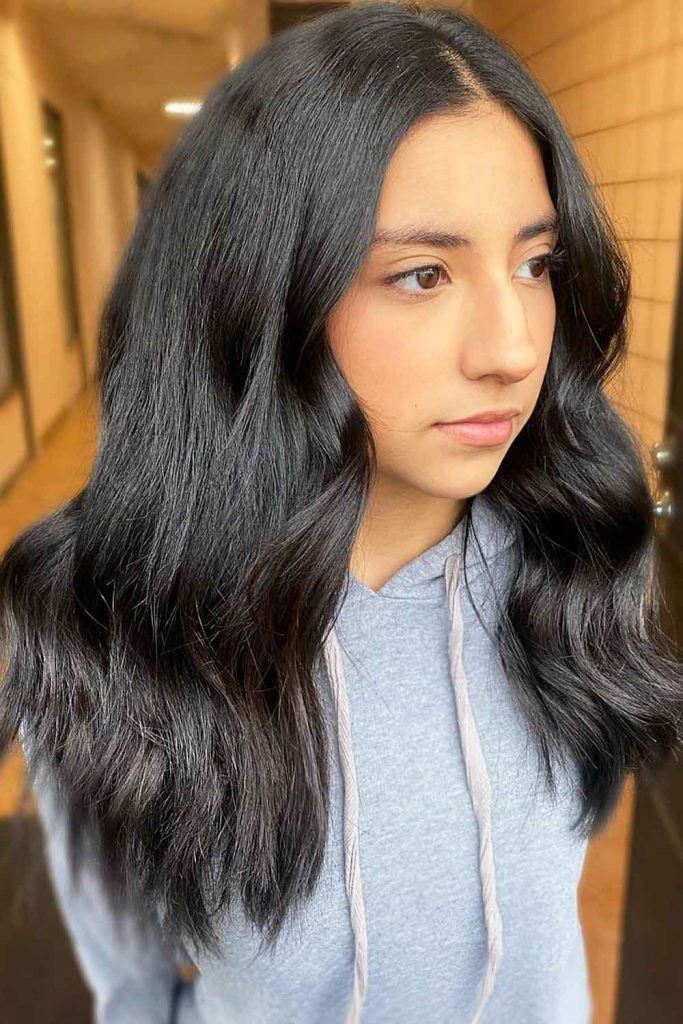 by @instagram_hairbyclairperez
While you can be extra with your winter hair color, you can also opt for an understated elegance through black hair color. For those who have always opted for bright hair colors, it's time for a change and LHS recommends black tone! This timeless choice offers a bold and striking appearance, providing a versatile canvas for various winter styles. Thanks to its muted tone, it it provides a dramatic contrast against winter whites and allows accessories or makeup to take center stage.
Face-Framing Streaks for Winter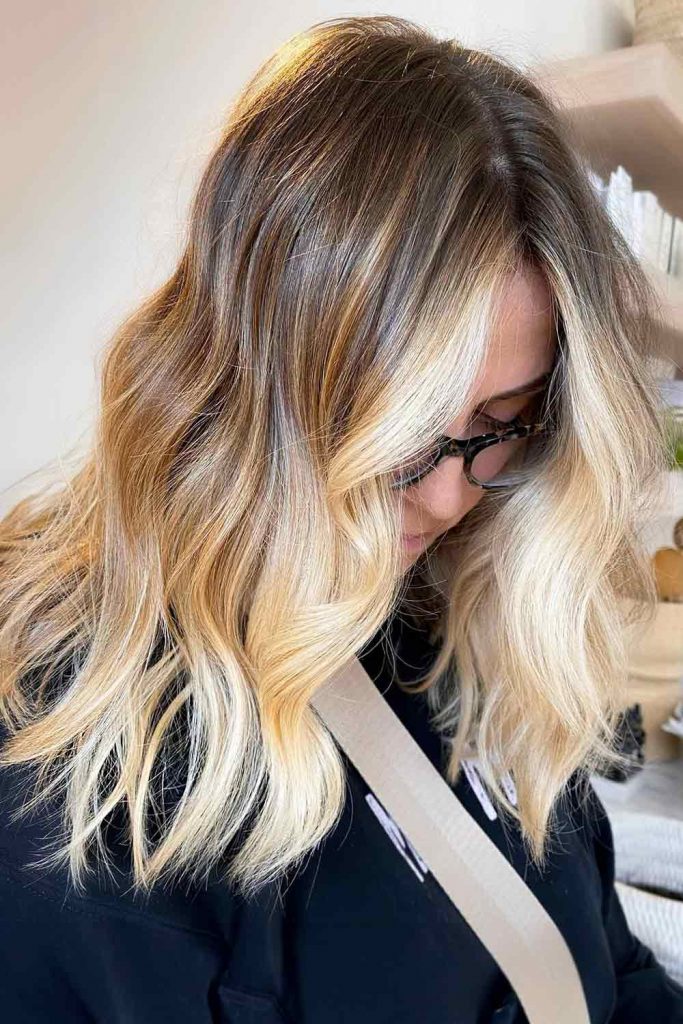 by @instagram_thestrawberryblonder
For a touch of intrigue, our editors suggest introducing face framing streaks to elevate your winter look. The magical addition of blonde or rather any hair color of your choice to your face framing strands highlights your facial features and brightens up your expression. Whether you opt for subtle caramel tones, icy highlights, or deep undertones, face-framing streaks offer a personalized and dynamic style that complements the winter season.


People Also Ask
How can I keep my hair healthy in winter?
Does hair get thinner in winter?
Is cold weather good for natural hair?
REFERENCES:
Hair Color Ideas for a Winter Hair Transformation. Source
Was this article helpful?