While the name of undercut pixie haircut implies a brave combination of two famous cuts, its versatility can tell you something that will explain its spread of popularity.
ADVERTISEMENT ‧ CONTINUE READING BELOW
Besides a bold and edgy appearance, which is actually can be customized, this type of pixie cut comes as a low-maintenance idea while giving girls a lot of styling freedom and flexibility. Simple and eye-catching, what can be better?
Today you are going to explore the new sides of undercut and see pixies in the new light. If you want to make a bold move, stealing one of today's ideas will be the right decision.
Long Pixie With Undercut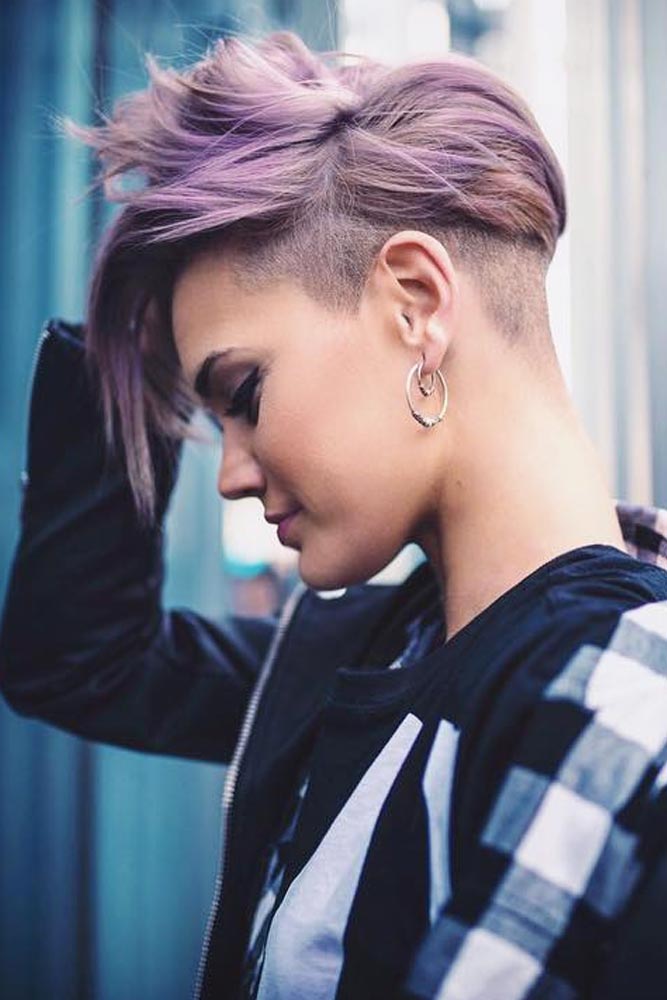 While classic long pixie gives a lot of additional volume to the crown, this pixie undercut gives a brand new definition for the volume. Neatly shaved sides of the haircut accentuate the fullness which we can't have too much of.
Source: sandra_sinh via Instagram
ADVERTISEMENT ‧ CONTINUE READING BELOW
Short Pixie With Undercut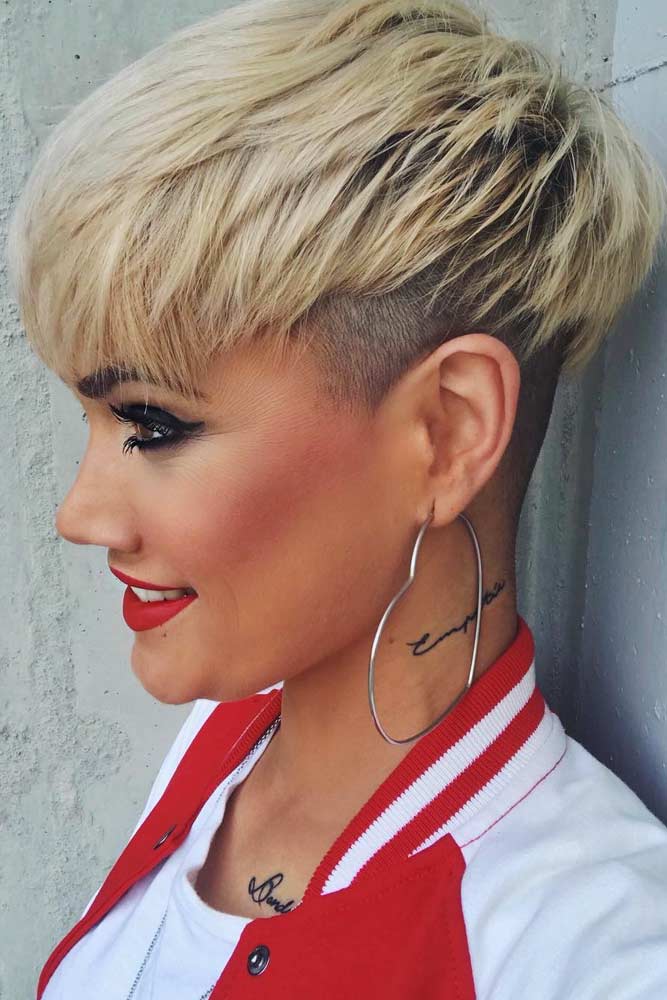 Short pixies always catch people's eyes. Do you want to enhance this effect? The short pixie undercut that features a cute play of textures is the key.
Source: sandra_sinh via Instagram
Short Pixie With Shaved Temple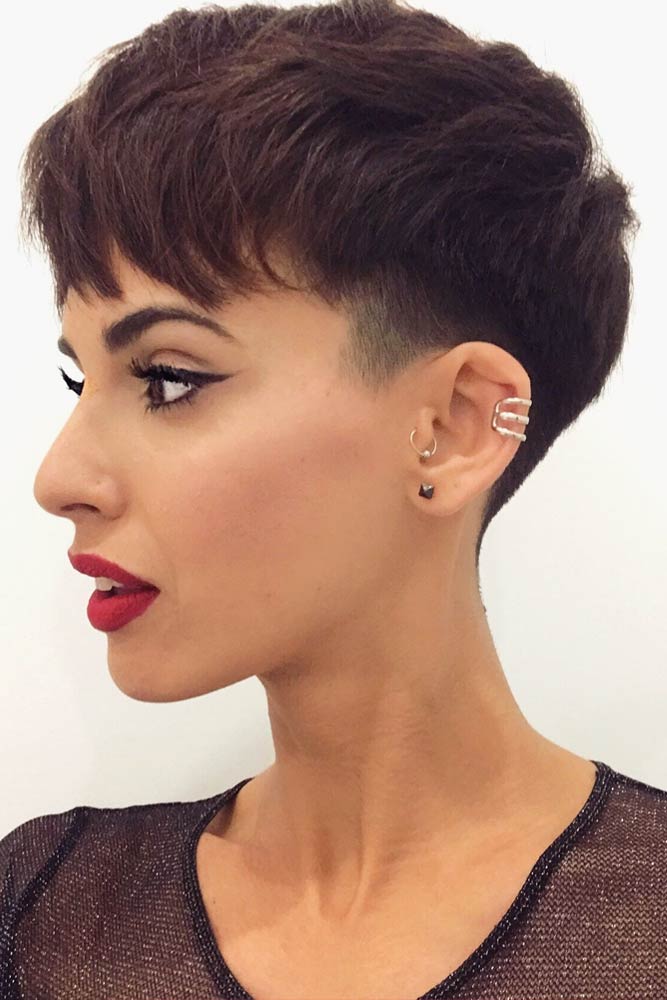 Your undercut pixie hair can be customized, remember? If you're not into rough contrasts, a slight shave at the temple that gradually evens out the back is enough to spice up your pixie.
Source: inmadelope via Instagram
ADVERTISEMENT ‧ CONTINUE READING BELOW
Asymmetrical Pixie With Undercut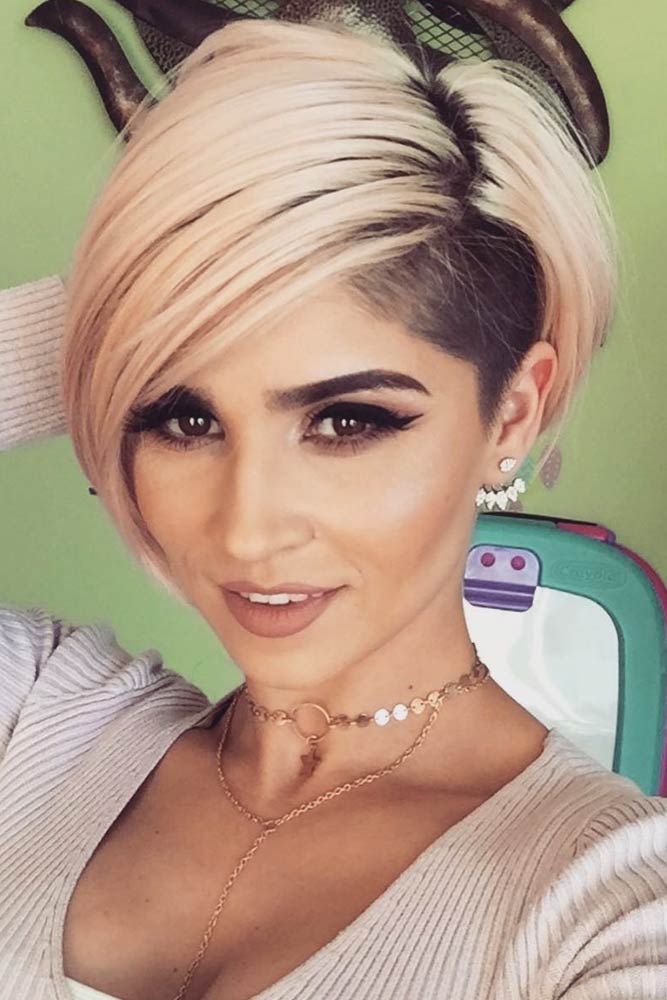 If the charm of the imbalanced body is not enough for your bright personality, you can go for asymmetrical pixie undercut. Let the shaved portion take place at the shorter side, and all eyes will be on you.
Source: lenna_kf via Instagram
Faded Pixie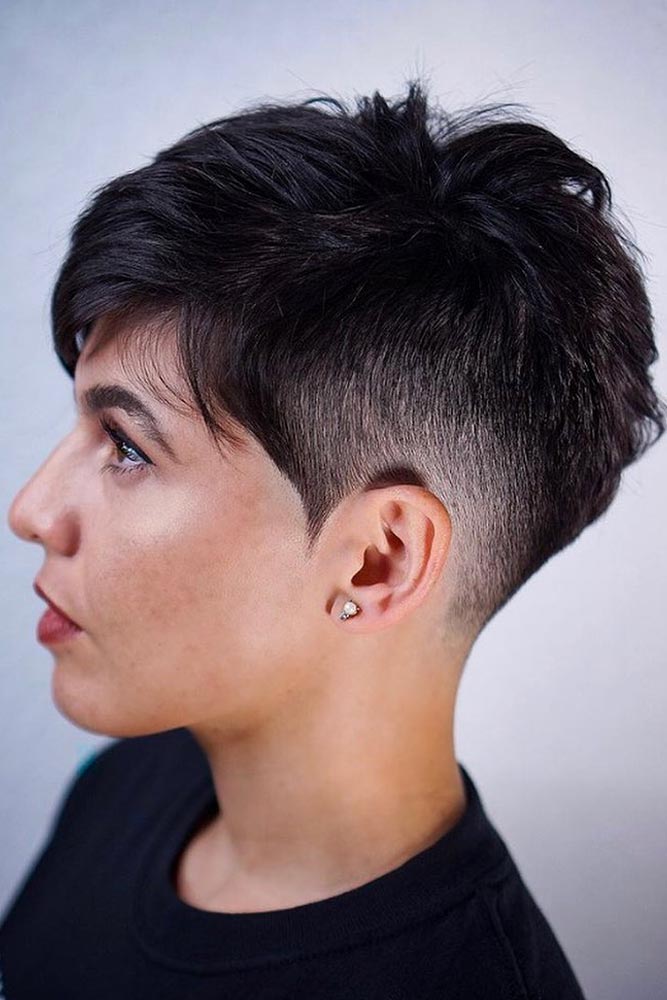 A fade haircut is a stunning complement to undercuts that make them smooth and well-balanced. Just look at this undercut pixie back view: everything is so clean and immaculate while giving a strong visual impact.
Source: stout_showcutz via Instagram
ADVERTISEMENT ‧ CONTINUE READING BELOW
Pixie Cut With Shaved Side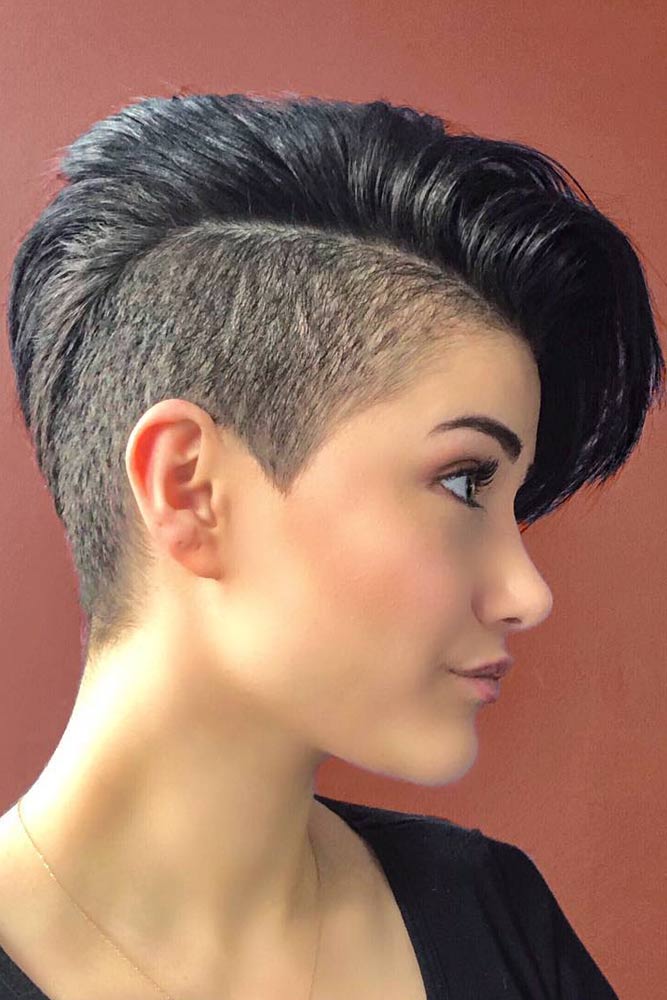 The best thing about pixie cut ideas is that you can create any silhouette and body your imagination pleases. And this cleanly shaved side is only the beginning.
Source: topmerve via Instagram
Layered Pixie Cut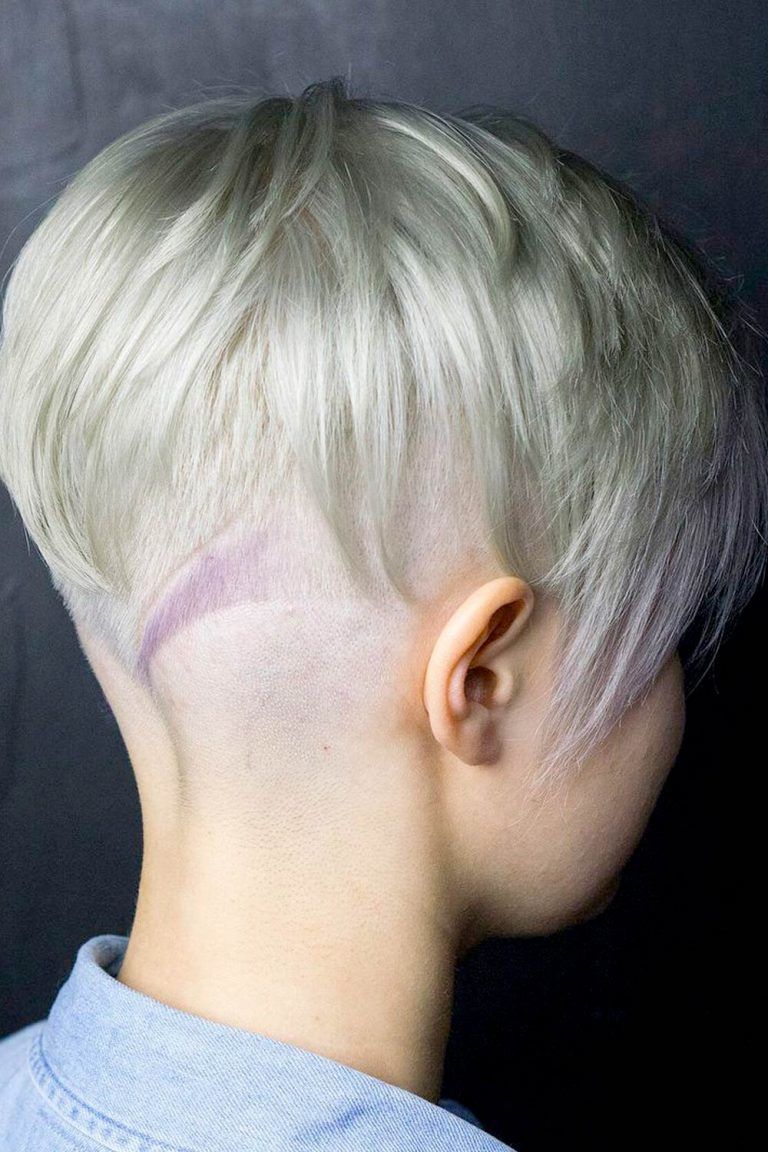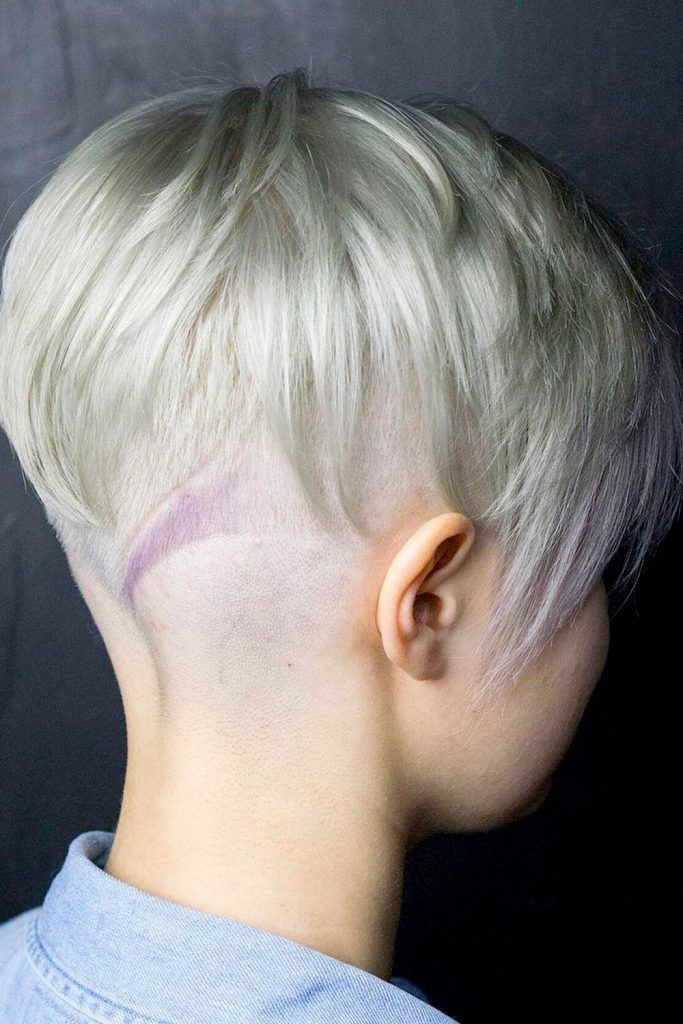 For ladies who are afraid of losing the sense of fullness and volume in their hair after getting a pixie cut undercut should go for layers. They will not only make the look alive but also give a gorgeous lift on top.
Source: roma_rozhkov/Instagram
Edgy Textured Pixie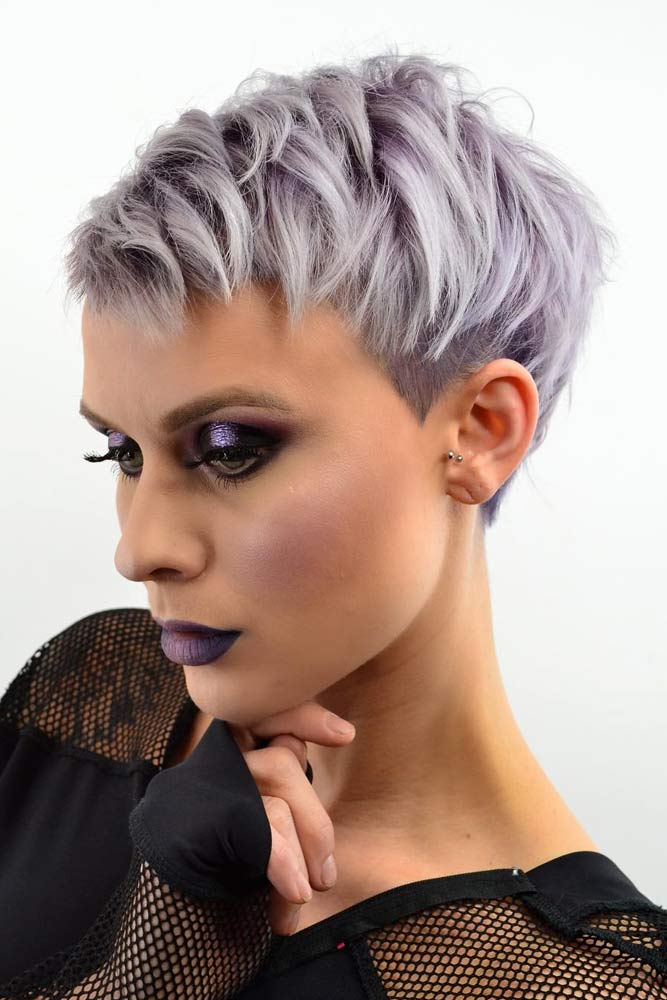 When combining pixie with undercut, don't forget to be creative in terms of texture. A touch of choppy layers on top will awesomely enhance the neatness of the sides.
Source: hairbyfranco via Instagram
ADVERTISEMENT ‧ CONTINUE READING BELOW
Pixie Cut With Long Bang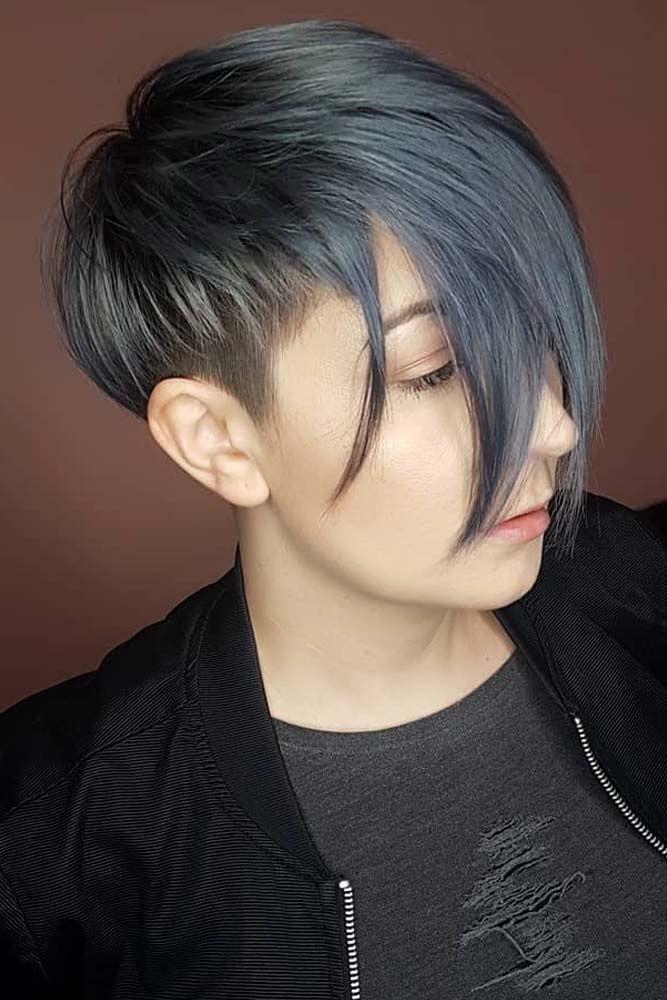 This pixie undercut with long bangs is another example of a unique cut. The smooth and even sides that transform into a super long pixie form a really attractive face-framing body.
Source: apostoldiana via Instagram
Long Shag Pixie With Undercut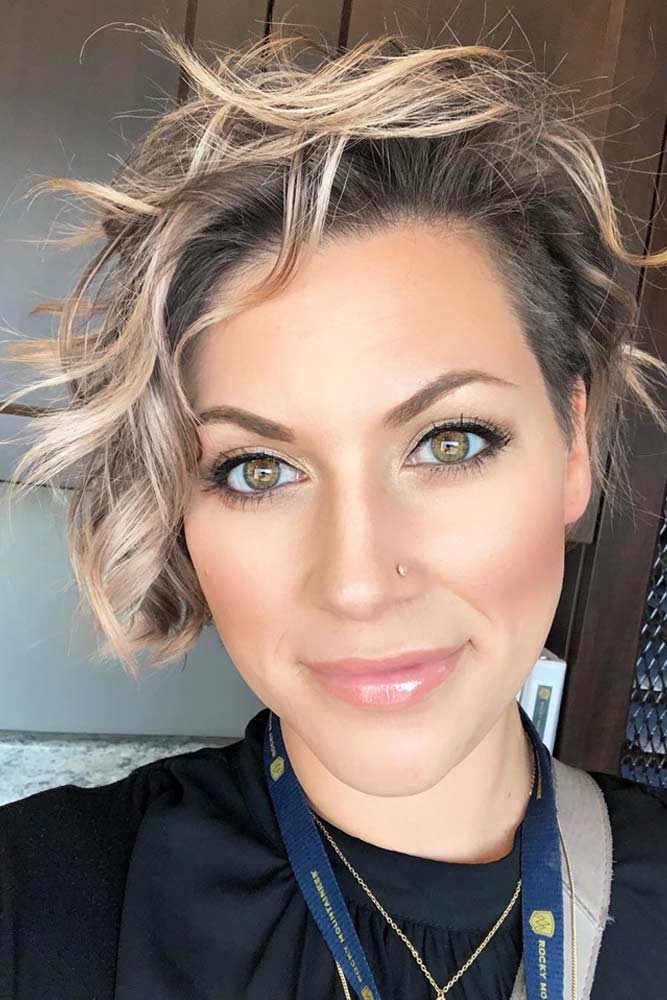 Why not add some messiness to your look? Turn your pixie into a lively shag and see the duo of tight sides and sticking out locks steal the show.
Source: carmenjayelove via Instagram
Undercut Pixie-Bob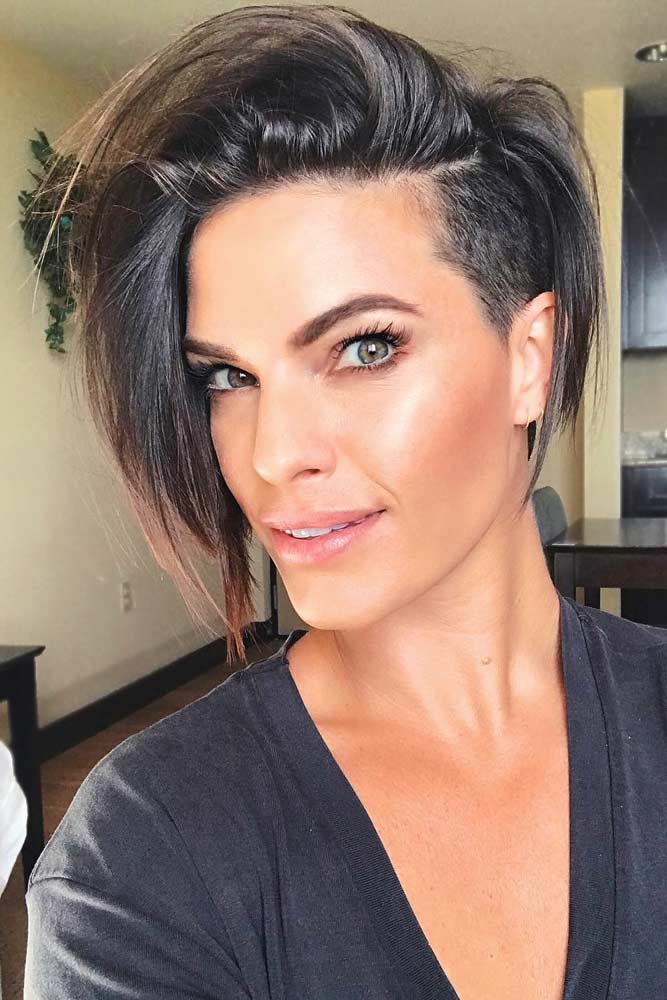 How about you to take the feminine pixie bob to the next, contemporary level? Though this pixie bob changes its common image, it still brings a lot of girly vibes.
Source: amberdodzweit via Instagram
ADVERTISEMENT ‧ CONTINUE READING BELOW
Pixie Hawk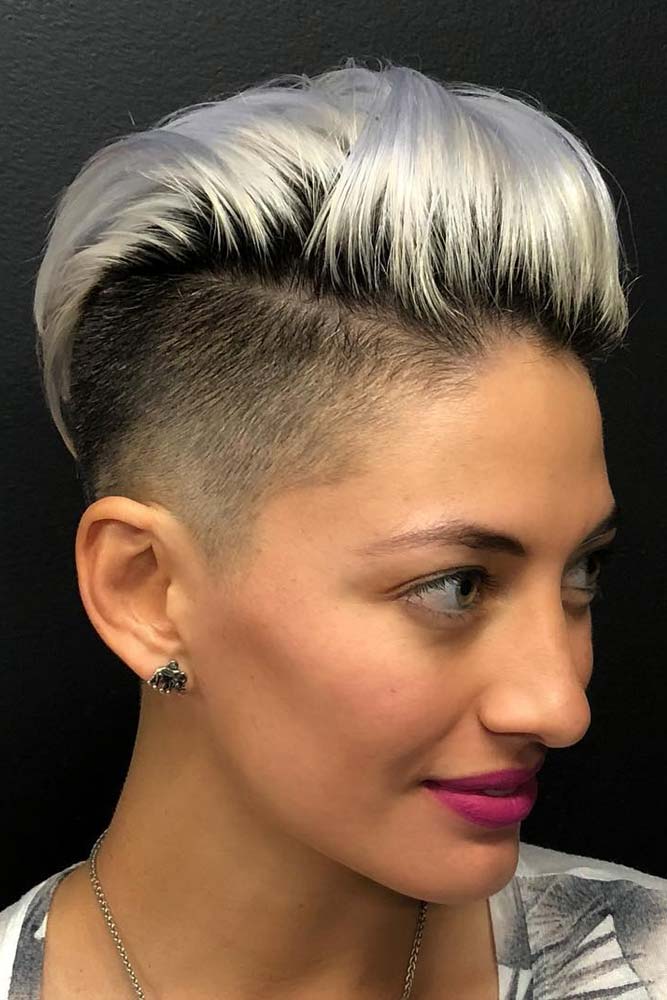 Long pixie undercut is nothing but a canvas to styling imagination. With the outlined long top, your pixie can play so many different roles, and the punky Mohawk style isn't an exemption.
Source: salon.truffle via Instagram
Wavy Pixie Cut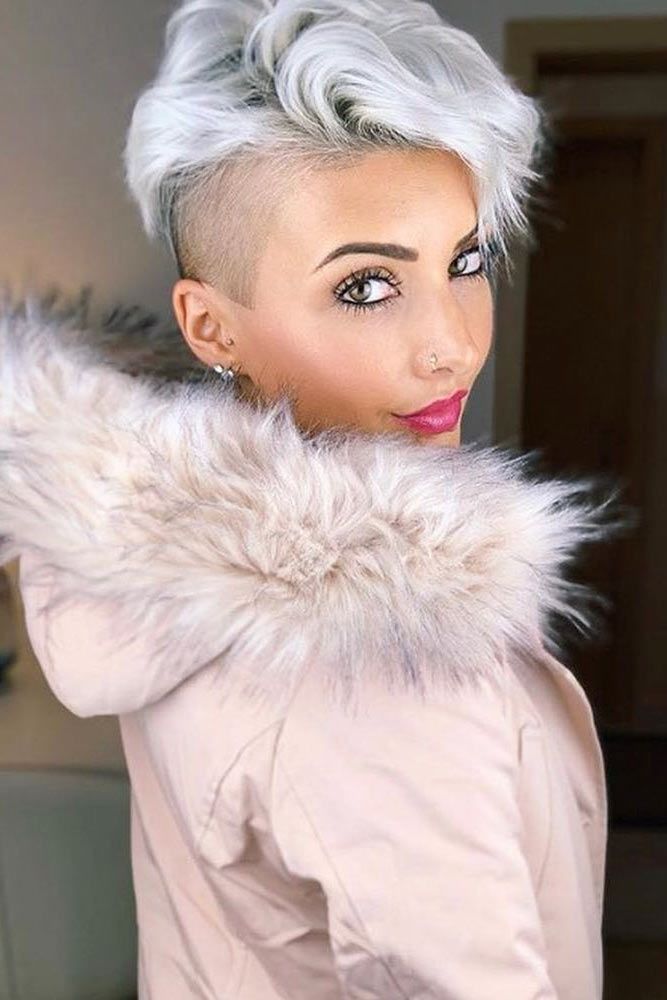 The everyone's favorite wavy styling will also show up from a new perspective once you get the pixie undercut. Soft, simple waves that gently fall on sassy and clean ends are an easy, yet absolutely gorgeous hairstyle.
Source: jejojejo87 via Instagram
Straight Pixie Haircut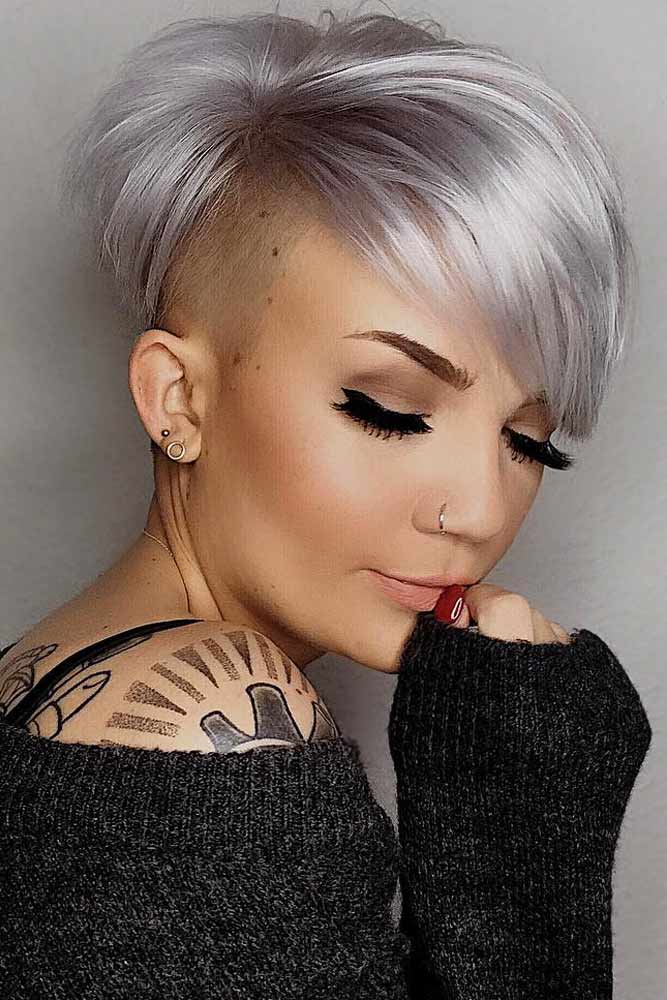 Whether you have thin and weak hair or you rock a thick and coarse mane, the undercut pixie haircut will get the most out of it anyway. Just look at how ravishing the shaved back and sides complement the good-old straight styling!
Source: mademoisellehenriette via Instagram
ADVERTISEMENT ‧ CONTINUE READING BELOW
Curly Undercut Pixie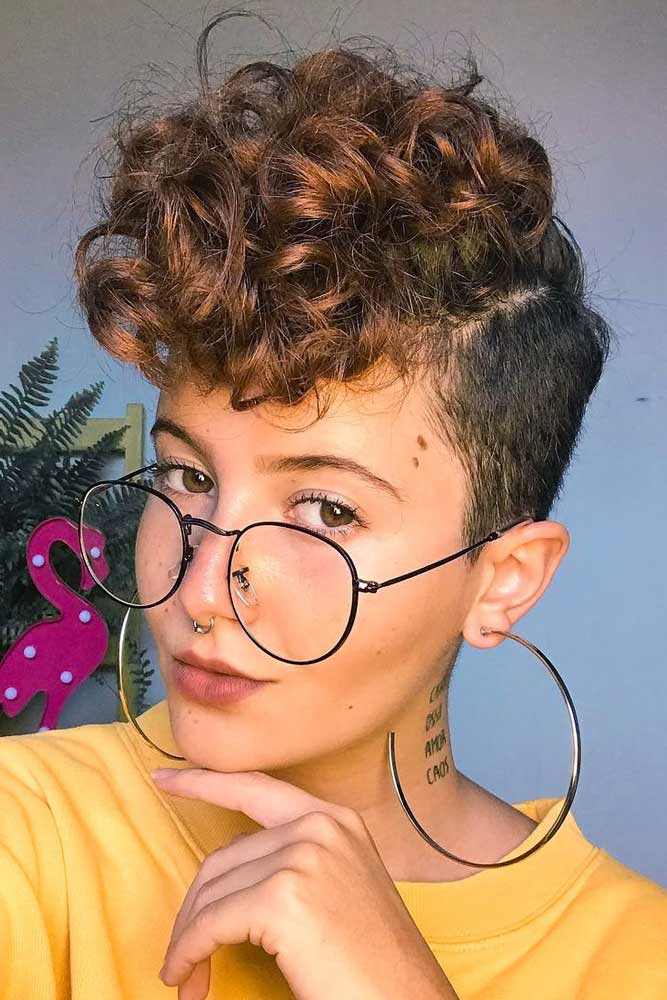 When it comes to showing off a distinctive texture, some ladies prefer to make it big. Isn't this rockabilly-inspired curly mane with a dramatic lift worth a try?
Source: franbonaa via Instagram
Long Pixie With Undercut Design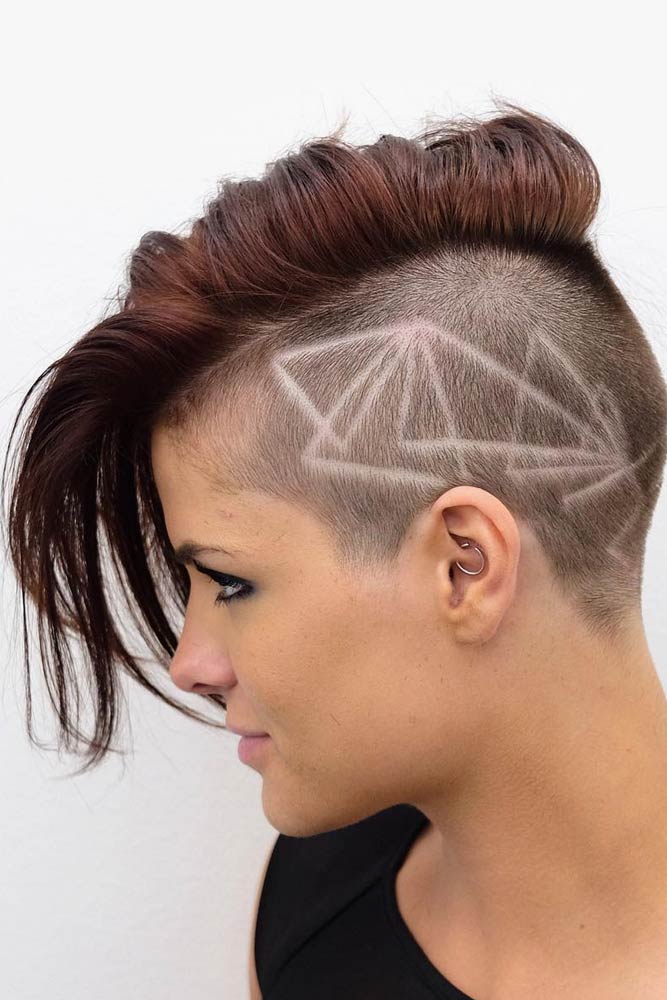 Shaved sides aren't the only things your can get with the help of a razor. Whatever design you like can take place right under your top. And your task is to be bold enough!
Source: fernthebarber via Instagram
Short Pixie With Undercut Design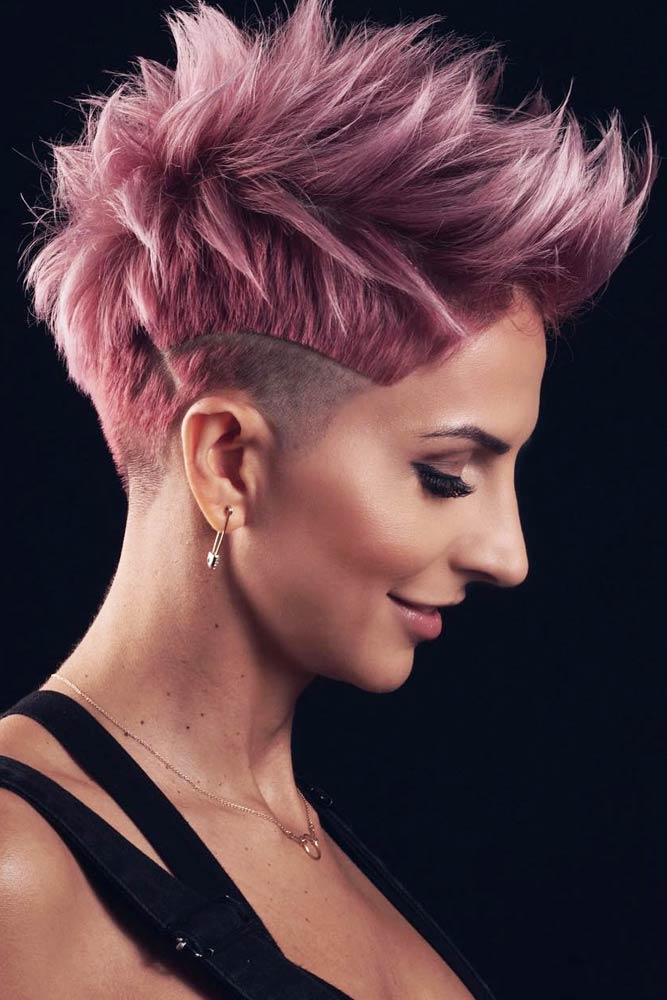 Simplicity never fails, especially when it's about short haircuts. Short textured top, two shaved stripes, and a lot of individuality are the characteristics that make this look outstanding.
Source: alineh_a via Instagram
ADVERTISEMENT ‧ CONTINUE READING BELOW
Slicked Back Pixie With Shaved Stripes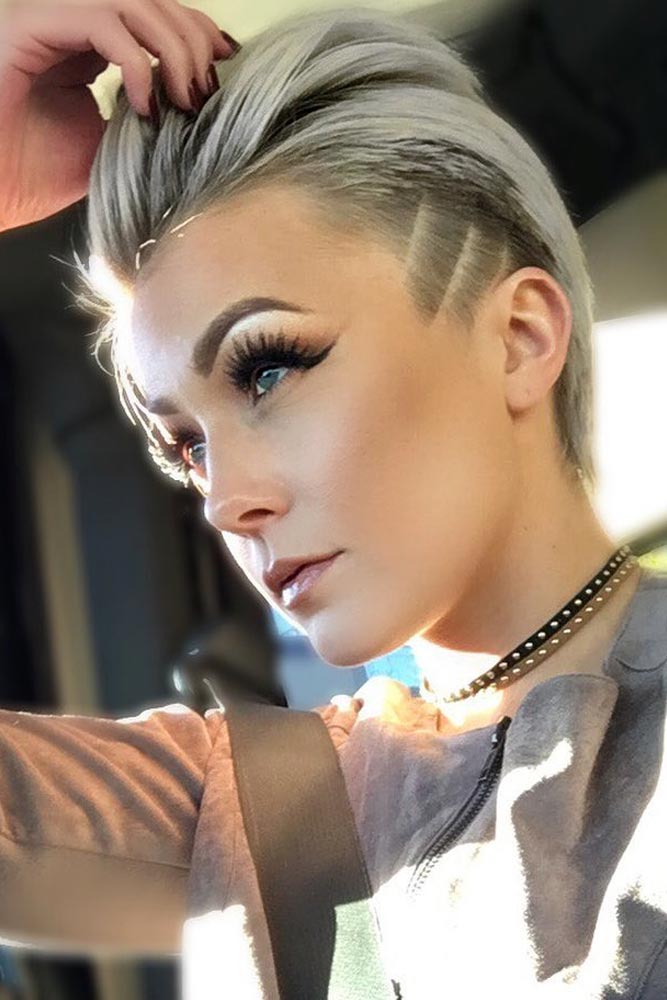 Many celebrities have proved that wearing masculine hairstyles is the best way to reveal true femininity. Such a polished and immaculate slicked back pixie looks unbelievably impressive with these two little stripes.
Source: clare.es via Instagram
Now you know how many stunning duos pixie cut with undercut can create! If you feel the need for changes, don't look any further than a distinctive haircut with great styling flexibility. Shaved designs, dramatic bangs, sexy textures: they are here to make you look different!
ADVERTISEMENT ‧ CONTINUE READING BELOW