By:

Glaminati Media

| Updated:

01/03/2019
A Long Pixie Cut Is Perfect When You Are Ready To Change
A long pixie cut is not only trendy but also pretty advantageous. It is a nice way to cut your hair short and, in the same time, to preserve some length. During the summer heat, it is the perfect way to save yourself from heavy sweating. And when it gets colder outside, it will keep you longer in bed due to the easy styling ways.
How To Style A Long Pixie Cut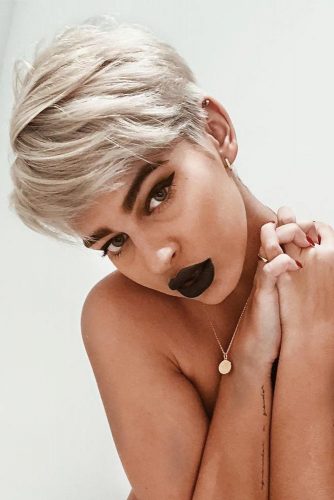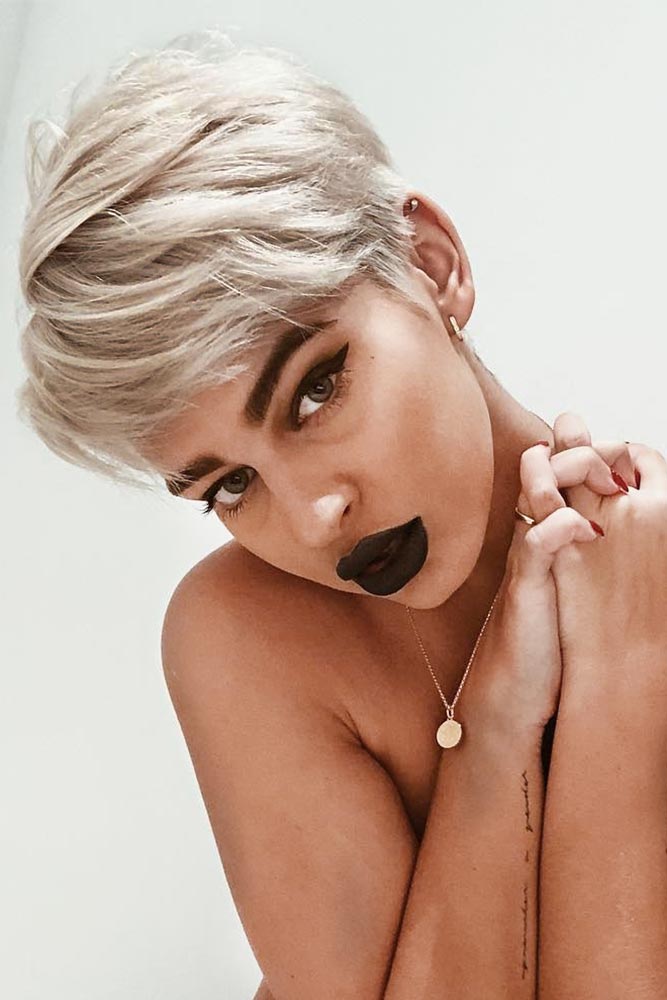 Figuring out how to style a long pixie cut can be a painful learning experience. Especially if you've been used to styling your long hair, you will certainly be in for a shock. You will transform from styling the long clean hair to learning how to style short dirty hair that is moldable. Clean short hair will do nothing but fall flat. You will also use totally different types of hair products. This model's white blonde hair is styled in a beautiful side swept fashion. The color contrast of her hair with her darker complexion creates an interesting combination.
Long Pixie Cut For Fine Hair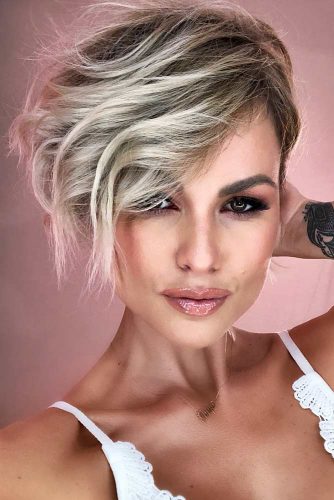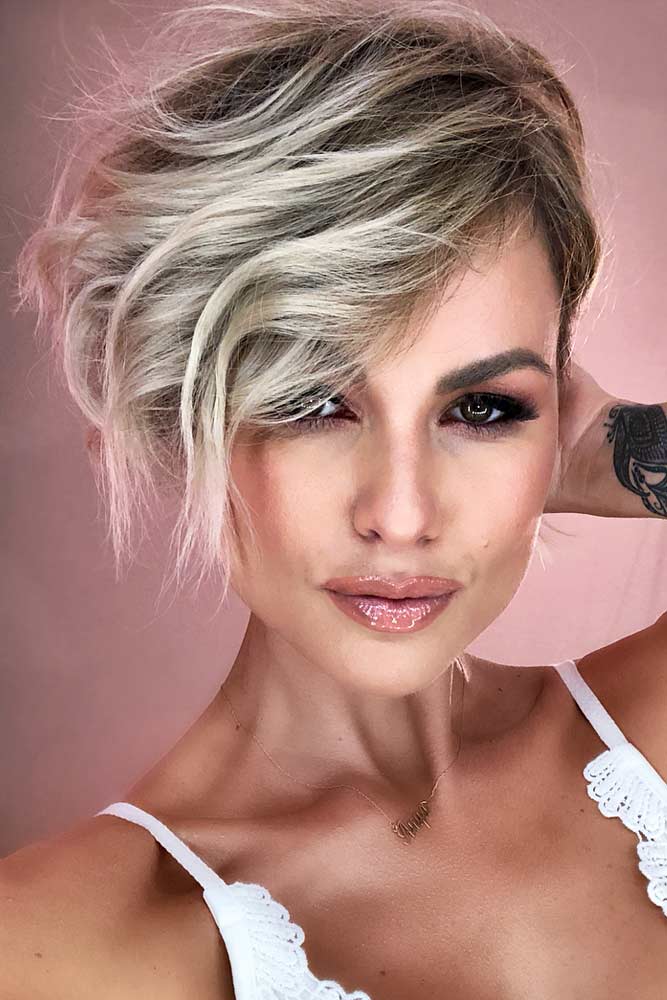 This is an excellent long pixie cut for fine hair. This model's messy waves add volume to her fine hair type. Although this is an exceptionally cute cut, it may not work as well for you, if you don't have the proper face shape. The model's long top length is accentuated by the side part that also plays a role in volumizing fine hair. This side parted style allows the tousled waves to cascade, giving an illusion of thicker hair.
Long Pixie Cut For Thick Hair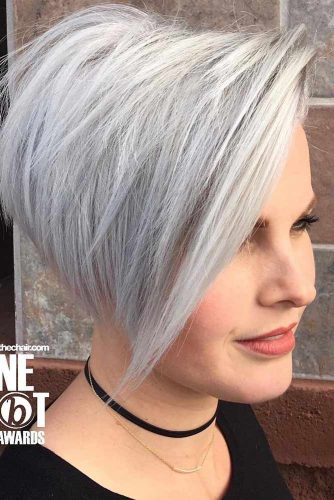 I think this is the ideal long pixie cut for thick hair. While it would work for a thin hair type, it works exceptionally well for thick hair. The short length and stacked effect in the back are beautiful aspects for this cut. It can also work well for various hair colors but really stands out with lighter shades like silver and platinum blondes. This is due to the lighter colors catching the light. With that being said, even highlights look great with this cut.
Long Pixie Cut For Thin Hair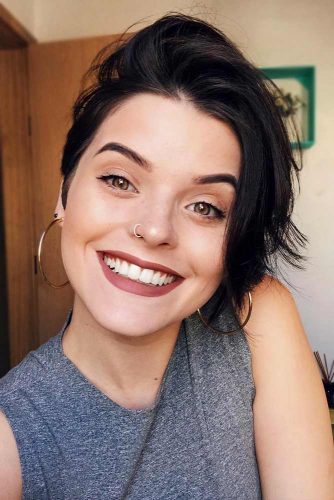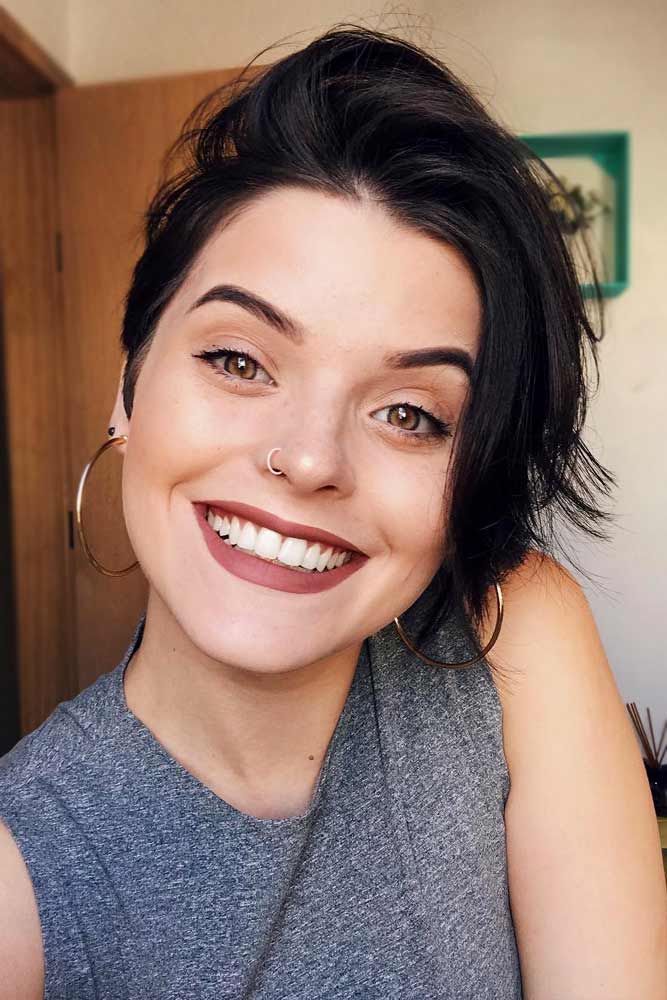 When choosing a long pixie cut for thin hair, picking the right cut is essential. If you choose the wrong cut for your face shape, then you will be chasing an unattainable look. With thin hair, a key element to achieving the right style is layers. With darker hair and brown hair tones, achieving texture is very important for obtaining the right look. A textured haircut is a very popular choice for brunettes. The choppy layers give definition to what can sometimes be a boring hairstyle. Oftentimes women are afraid to leap into the edgy side of hairstyles preferring a safer, softer look. And in reality the edgy look would be much more flattering for them.
---
Click NEXT below to see more!
---