By:

Glaminati Media

| Updated:

03/27/2019
Updo Hairstyles Hit List
Searching for new updo hairstyles for medium length hair? You might think that medium hair would be more difficult to maneuver into a fancy updo, but you will be surprised. Medium length hair is perfect hair updos.
Updos for long hair are everywhere you look these days. Updos are for more than just formal occasions such as proms or weddings, but they are also perfect for summer days when you want your hair away from your face.
In fact, there are even some cute updos for short hair, as well. However, in this article, we are going to highlight some popular updos for medium length hair.
From buns to knots to braids and twists and even ponytails, there is no limit to the number of updo hairstyles for medium length hair. Curls and waves will add more volume, while straight hair will slick back without a hitch. Highlights and streaks make for a fun, playful edge in a classic updo. Whether you are looking for a fancy chignon for a formal occasion or a sleek ponytail for every day, you will be sure to find the perfect updo here!
Ballerina Buns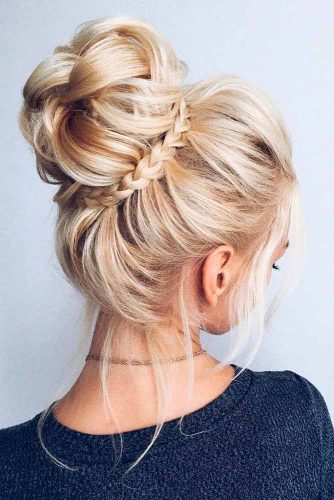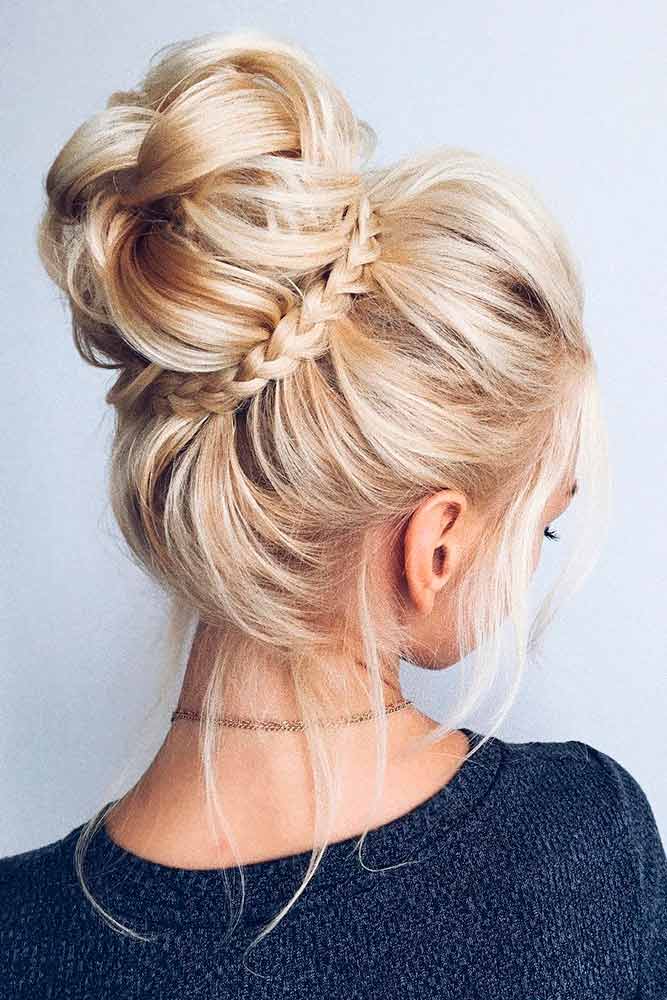 They aren't just for ballerinas. And yes, they may seem childish if they are pulled up tightly. But a modern style ballerina bun at the nape of the neck with soft wispy waves is quite elegant and chic.
Source: xenia_stylist via Instagram

Chic Chignon
This style is perfect for mid-length hair as it adds a great deal of volume. And a chignon roll is so easy to do if you are short of time. Besides, it always looks sophisticated no matter what the occasion.
Source: Emmachenartistry via Instagram

Updo With Loose Curls

If you love romantic hairdos from classic Hollywood or Jane Austen films, you will adore this dreamy look. If you wish, you can adorn it with flowers or ribbons to make it appear even more elegant.
Side Rosette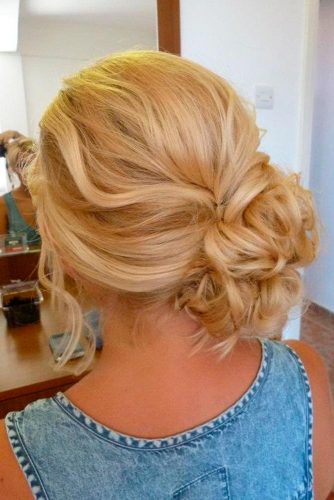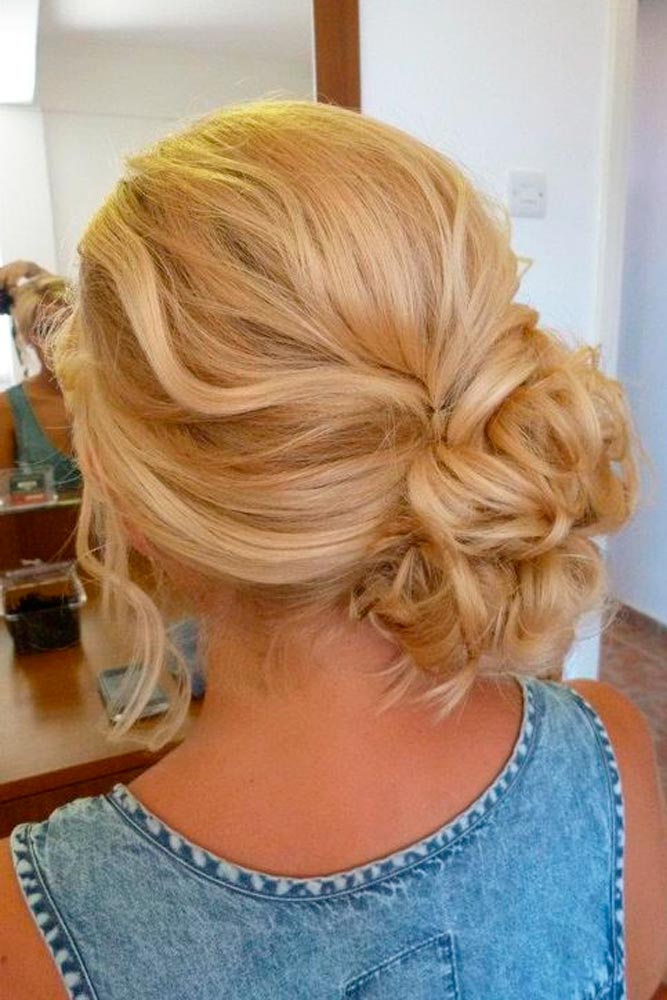 Little details can make a big impact. It might seem like an ordinary side bun, but at a further glance, it resembles a blooming rosette that looks both modern and chic.
Source: ColbyColbyDean via Pinterest

Updo With Fringe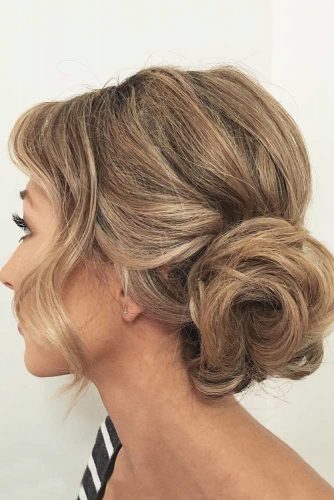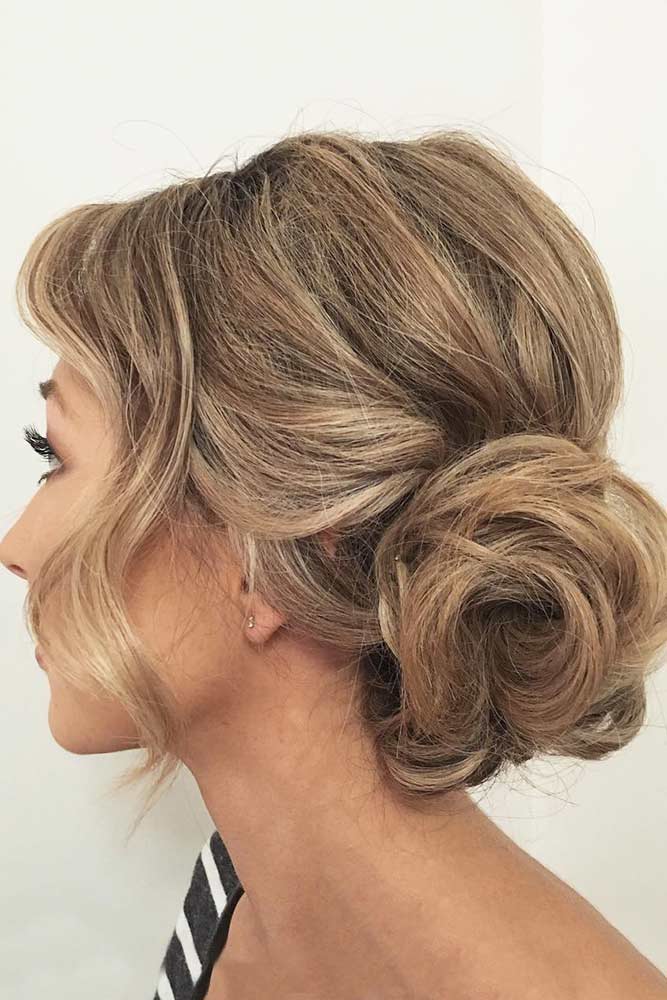 Bangs are totally in right now and they will nicely complement a low bun if you leave a few wispy tendrils loose to frame your face.
Source: luckycozz via Instagram

Messy Updo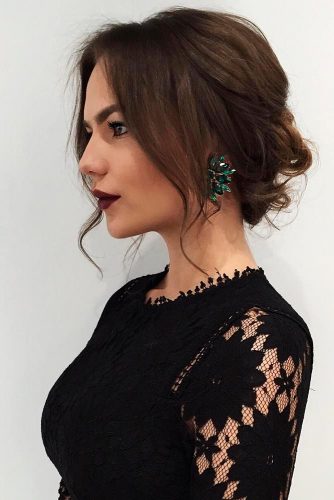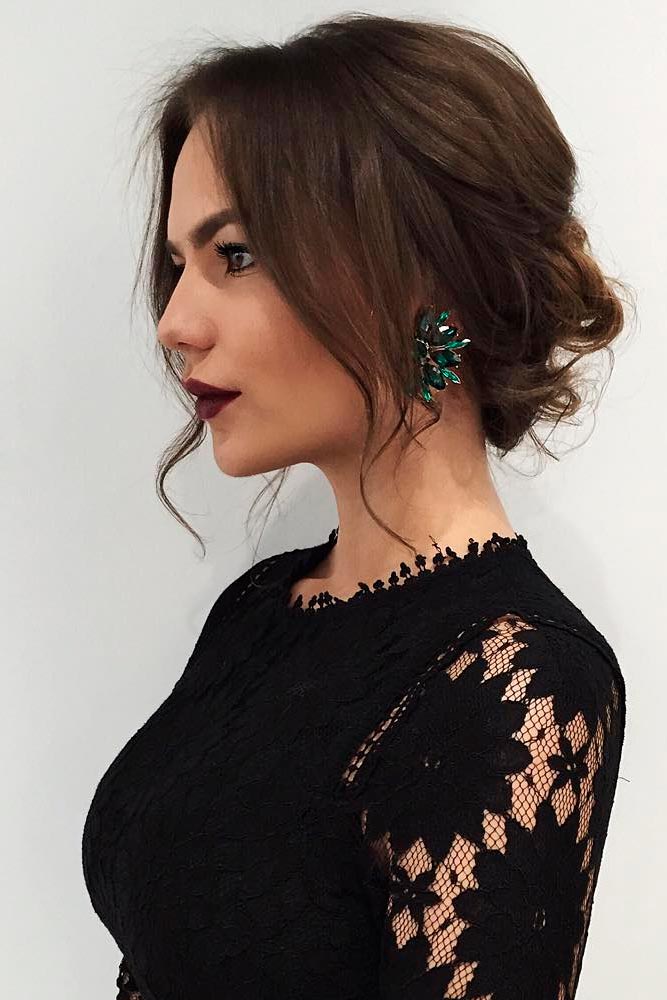 Updos do not always need to be sleek and perfectly polished. Loose, low-key updos are quite trendy and acceptable for everyday wear.
Source: Mysecretavenue via Instagram

Pin Curl Updo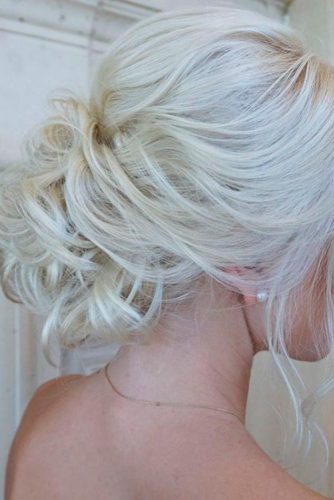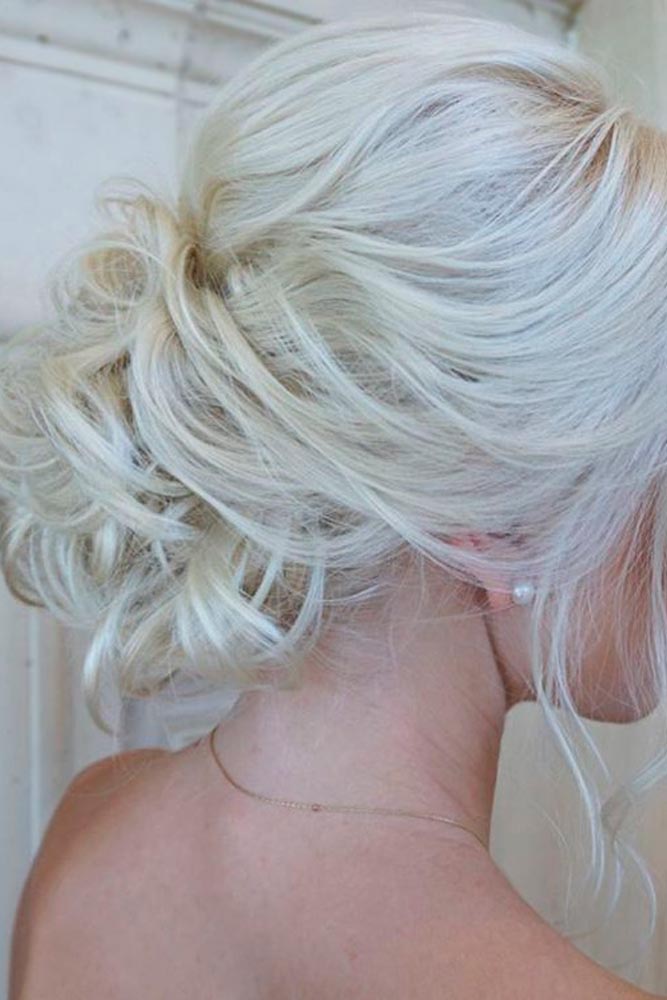 Flat pin curls are a great way to dress up an updo. If you feel the need to make it more intricate, why not weave in a few tiny braids, as well?
Source: Heidimariegarrett via Instagram

Twisted Half Updo
Half updos are great as they pull your hair away from your face but still leave some length. Twists and braids take a half updo to the next level and look even better with a two-toned balayage, colorful steaks, or even some fancy accessories.
Source: missysueblog via Instagram

Twisted Updo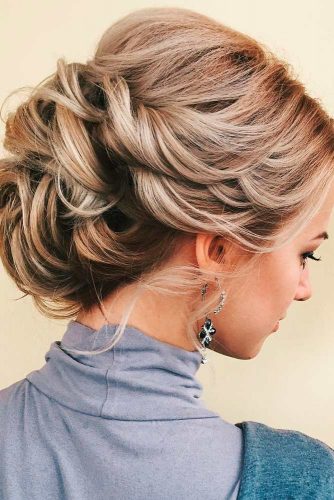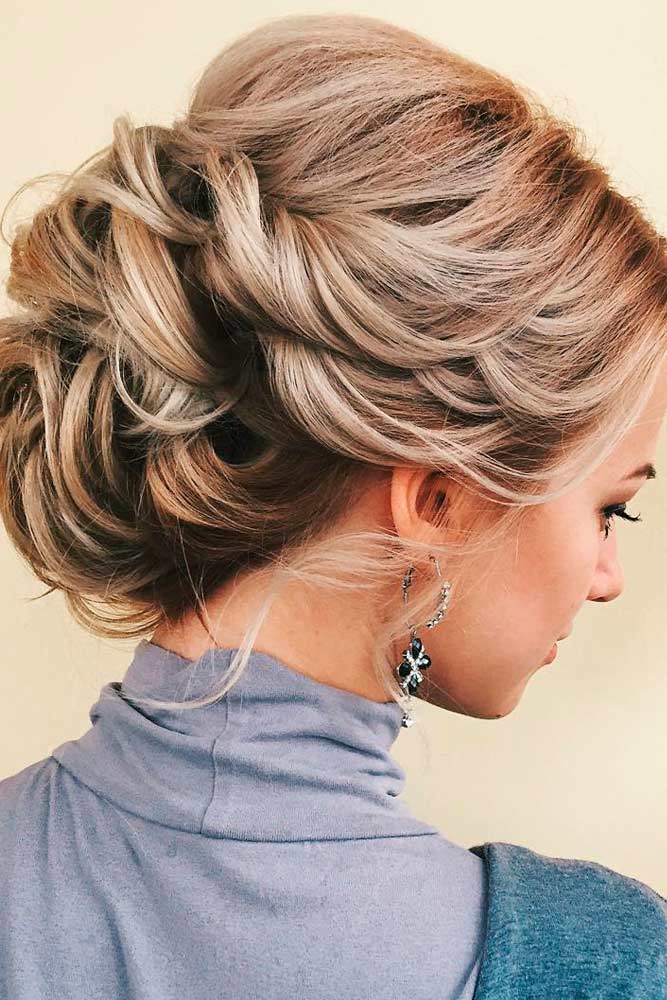 It is one of the easiest updos for medium length hair: simply twist your hair and pin it back. You can be totally creative and experiment with different twists and turns to create the perfect imperfect updo style.
Source: larougeartistry via Instagram

Loose Waves with Floral Headband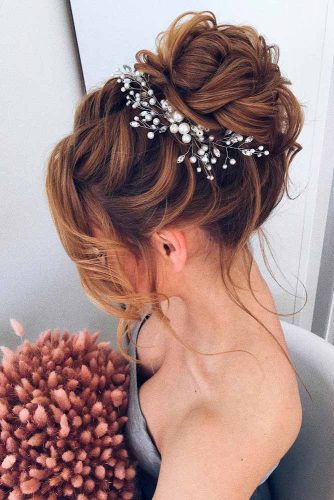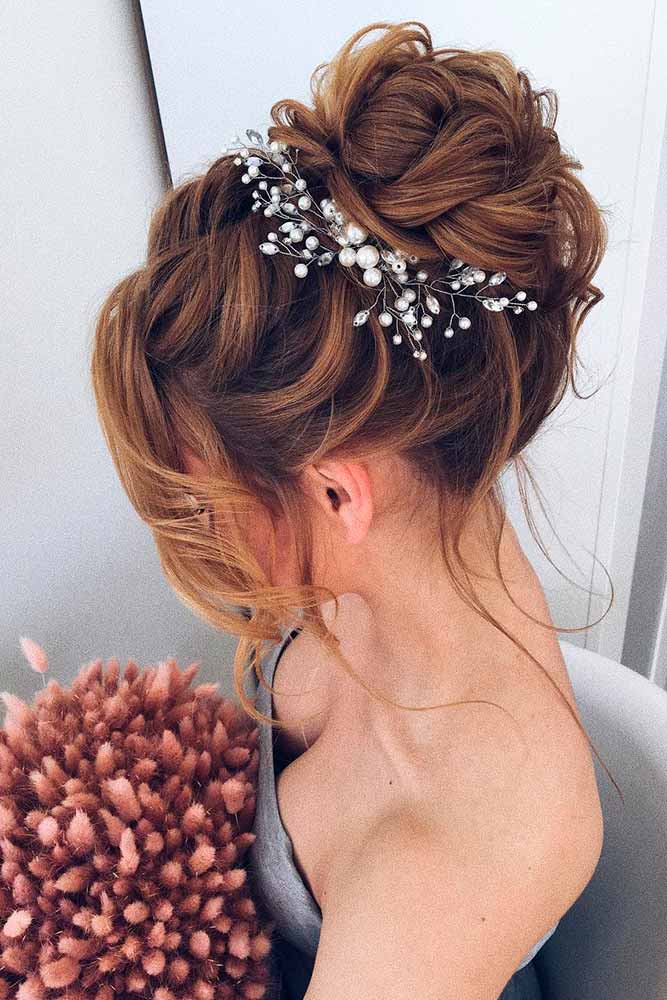 A pretty jeweled or floral headband can totally dress up a messy, wavy updo. Simply add a fancy headband to elevate a casual look in just seconds.
Source: xenia_stylist via Instagram

---
Click NEXT PAGE to read more!
---