By:

Glaminati Media

| Updated:

06/20/2019
Victory Rolls In The 21'st Century. Why Not?
Victory rolls you are used to seeing on the covers of vintage magazines are not just trendy hairstyles of the stylish '40s and '50s. Besides the classy and dramatic appearance, they are famous for their unbelievable volume, which, actually, can be achieved by girls with all hair types. Isn't that a good reason to try the style of pin-up icons?
Whether you are going to a retro-inspired party or you just want to try something different, such a fabulous hairstyle is worth your attention anyway. Today you are going to see some modern variations of the wavy style and get to know the basics on how to create it!
How To Do Victory Rolls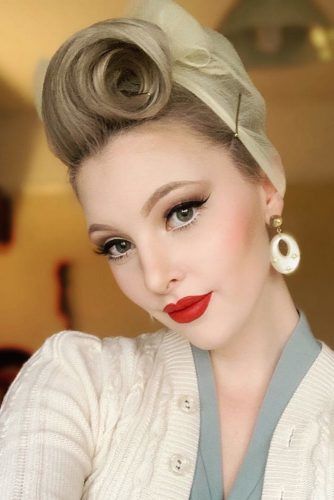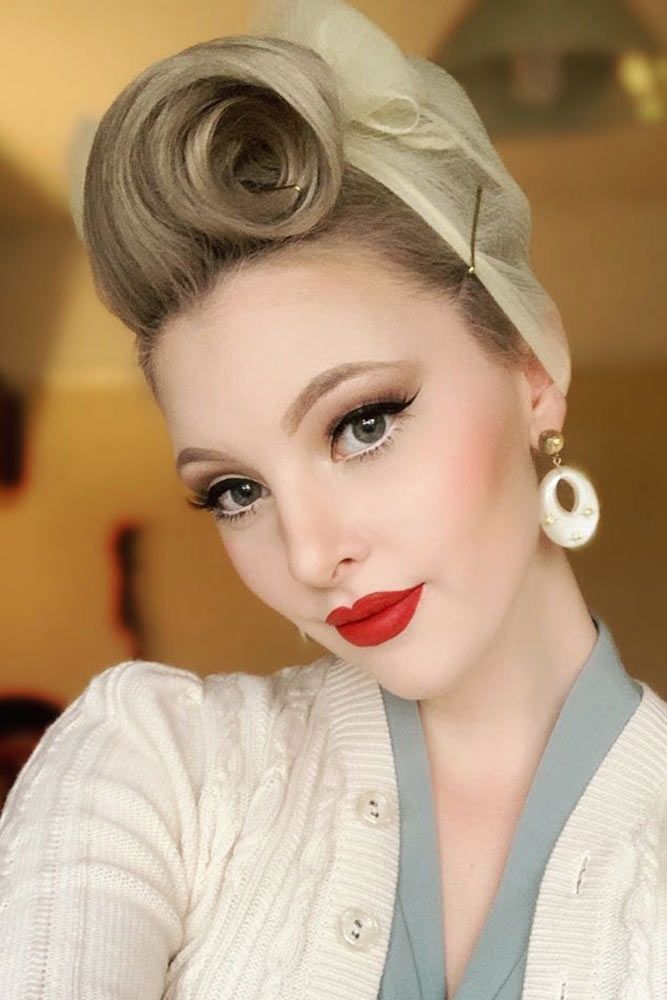 Before telling you how to do victory rolls, we'd like to warn you that this is a very time and product consuming hairstyle. You should be equipped with hairspray, good gel, bobby pins, and curly iron. Plus, getting this type of pin up hair isn't the easiest task. Yet, everything comes with practice, right? So here are the basics that will help you to achieve the oomphy style. Don't worry; we've got a little victory rolls tutorial for various cuts and textures.
To create the classic victory rolls hairstyle, you need to take a piece of hair from one side of your head, create a loop, and roll it from the ends, securing everything with pins. This idea works best for one-length cuts with no layers.
There's also an idea for ladies with layered hair. It's better to curl your hair before styling. To achieve victory rolls hair, you need to create a loop in the place you want your roll to sit and then tuck the hair (shorter layers) that is left inside the loop.
For custom sized rolls, you can go for thumb wrap method. Just wrap some pieces of hair around your thumb, pinching it with your other hand. Then roll it, regulating the size and shape of the rolls.
If you're interested in the modern version of rolled hairstyle, make sure you're not short of time. Start by backcombing your hair section by section, teasing each layer and smoothing out its surface but without brushing it. Roll a section at the base and roll it at the front, setting the contemporary idea of '50s hair style with lots of bobby pins and a coat of hairspray.
---
Click NEXT below to browse the gallery!
---