Wavy bob hairstyles are not only trendy but easy to do at home, as well. Once you have the bob hairstyle of your choice, you can style it as you see fit, creating a variety of fun new looks.
Source: Southmarksouth via Instagram
Why pay a lot for blowout hair? All you need are the right tools and styling products, and you will look like you just stepped out of a salon! Check out these fun and flirty wavy bob hairstyles.
You can easily find some cute wavy bob hairstyles for long hair. If you really want to go crazy, experiment with color and try high or lowlights, a funky ombre style, a classy balayage or some colorful streaks. The possibilities are endless with wavy bob hairstyles!
Bouncy Curls
Source: Camouflageandbalayage via Instagram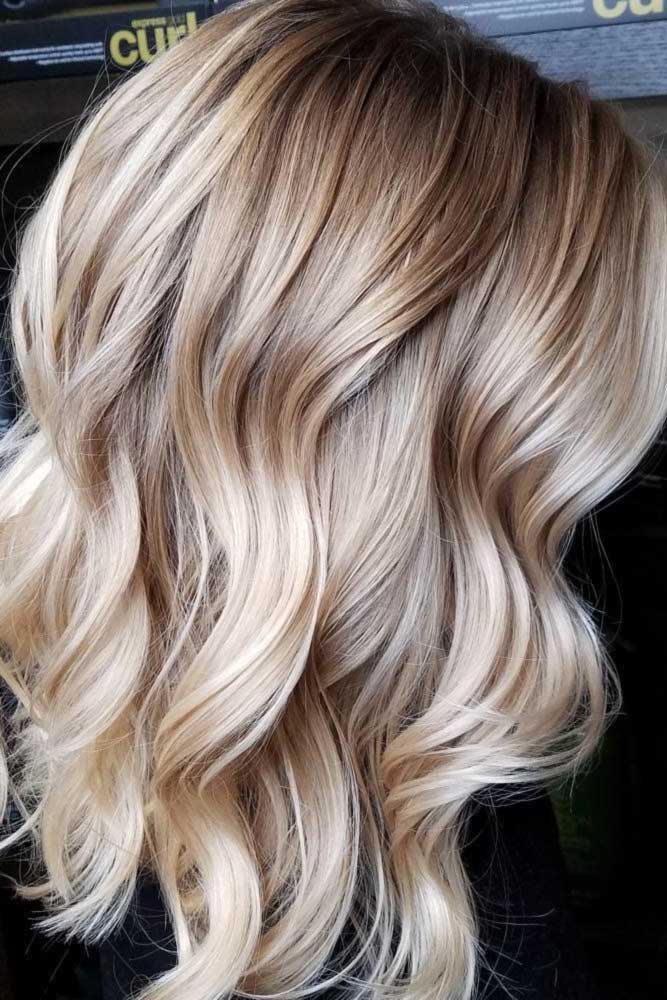 Being one of the cutest wavy bob hairstyles, tight curls give this bouncy bob more volume and movement. It's a great way to make your hair appear fuller and shorter and will work for any occasion. For this look, all you need to do is add a thermal protectant to your dry clean hair and curl it using a medium or small barreled curling iron. Run your fingers through your hair to separate the curls and spray with a finishing spray.
Beachy Waves
Source: Hairbymelb via Instagram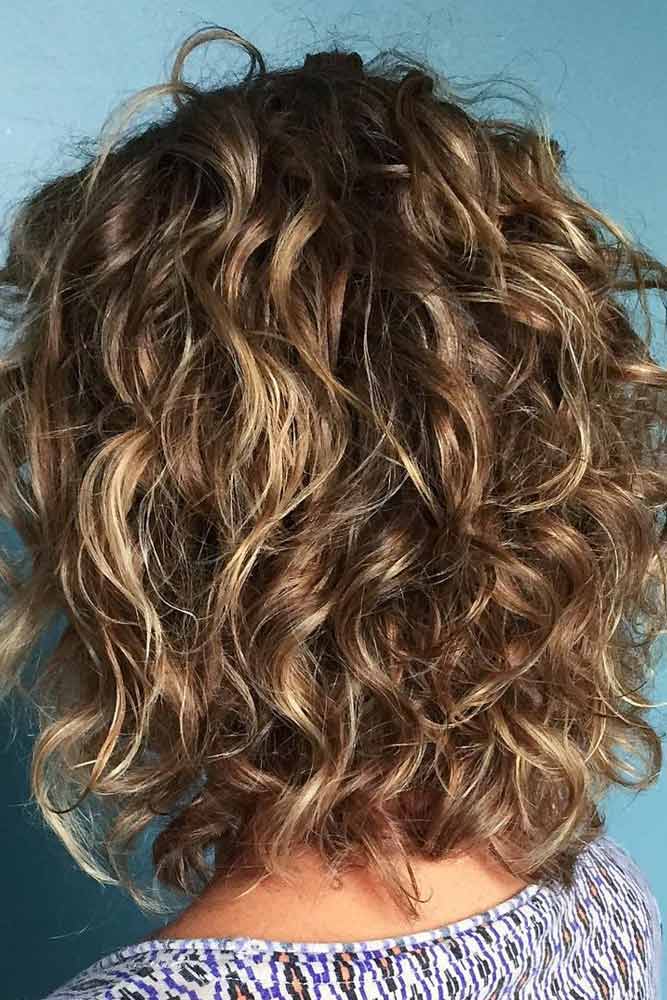 These carefree beachy, finger waves make for a playful, flirty style. Add both a texturizing product and thermal protectant to your hair before styling. Use a mini waver to add waves to your hair and run your fingers through your hair. Shake it loose for a sexy, seductive look. Spray with a light holding spray.
Flirty Fringe
Source: Gracezip via Instagram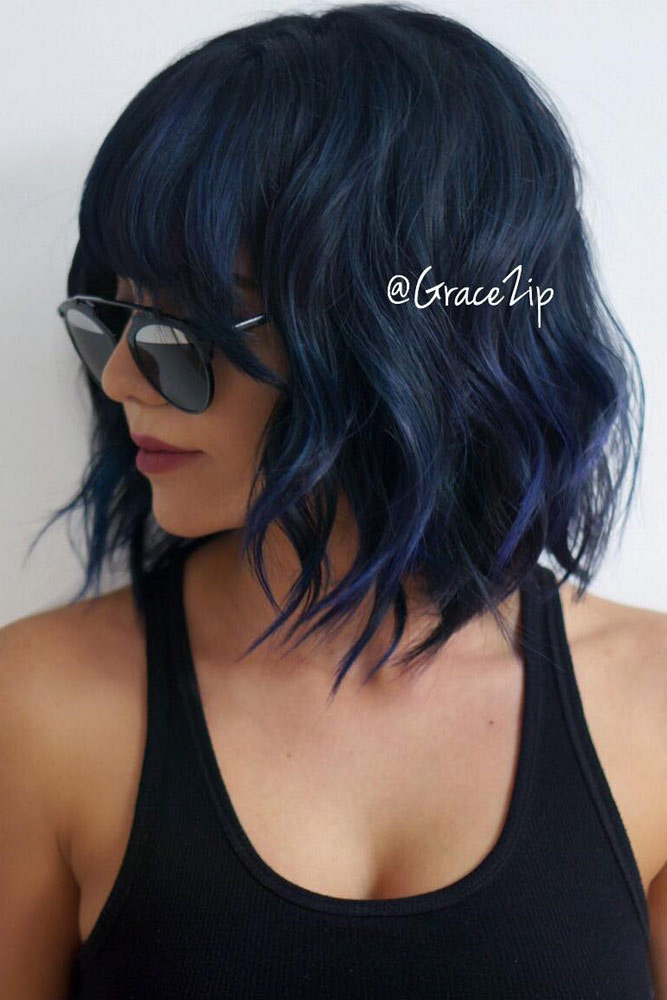 This sultry look with its flirty fringe is sweet yet sexy and playful. Add styling foam to slightly damp hair before blowing dry with a round brush. Smooth the bangs forward. Wrap medium sections of your hair around a medium curling iron and shake loose and then spray with a finishing spray.
Grunge Girl
Source: Salsalhair via Instagram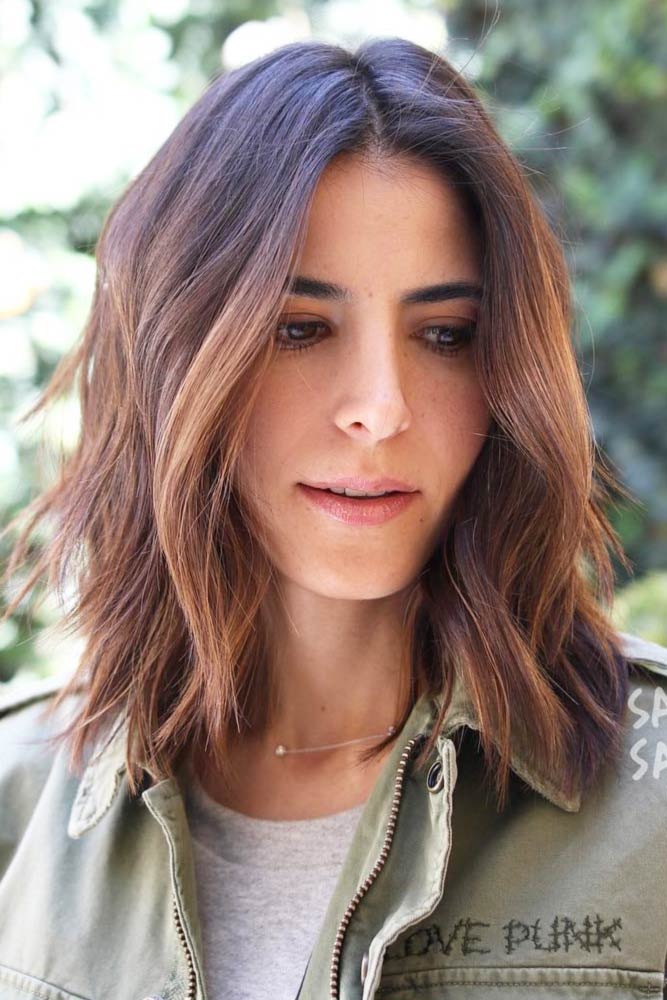 This Rockstar style bob is a bit edgy and looks great with a fun burst of color. To style, work styling cream into your damp hair and then blow dry with your fingers, scrunching occasionally. Spray with a good texturizer, scrunching as you do so. Finally, add some texture paste to the tips of your fingers and run it through your hair.
Slight Sensual Waves
Source: _sassafrass via Instagram
These slightly textured waves look great on a chin-length wavy bob. Work a small amount of styling foam through your hair and blow dry, using your fingers to lift and tousle. Smooth the fringe slightly forward with a paddle brush.
Punky & Piecey
Source: Leenahairartist via Instagram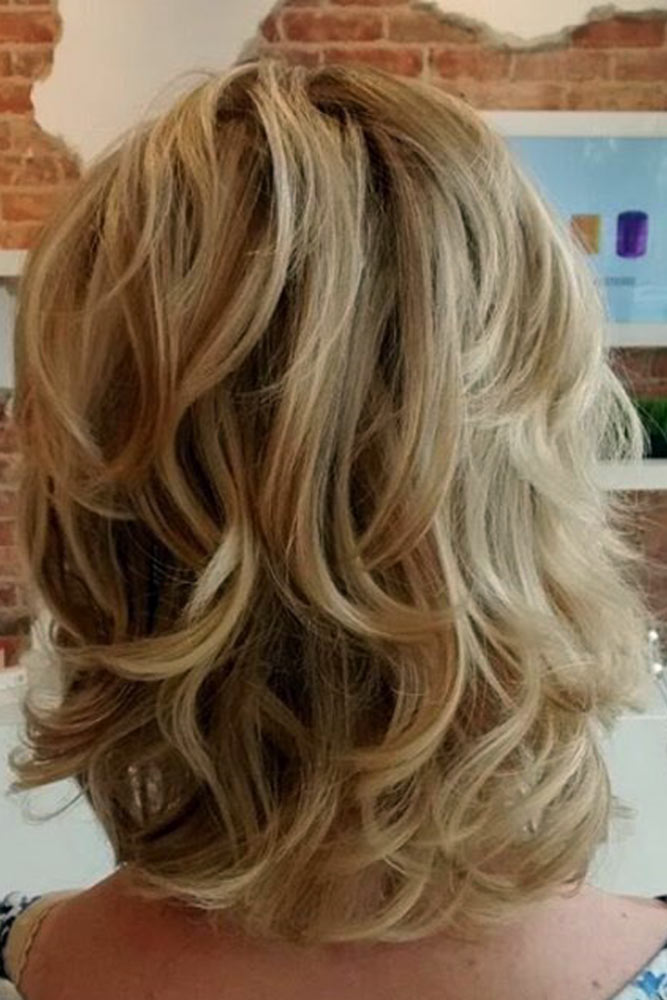 This is another shorter bob that has an edgy feel and looks great with some funky streaks. Add a small amount of styling foam and part your hair to one side. Then blow-dry your fringe to the side using a paddle brush. Blow your hair dry, tousling and lifting at the roots with your fingers. Section your hair slightly larger than the barrel of your ¾-inch curling iron and curl it vertically, up and toward your face. Start at one side and work around your head, alternating direction between each curl. Run your fingers through your curls and finish with a light-hold spray.
Deep, Sexy Waves
Source: Kellymassiashair via Instagram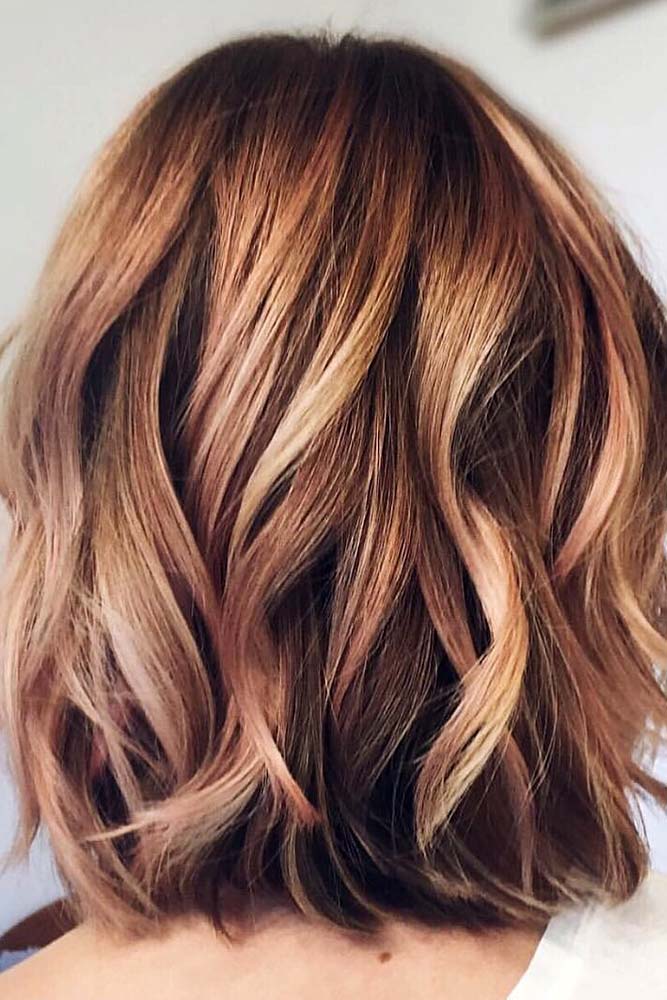 It is among the most gorgeous wavy bob hairstyles. These sultry waves give a polished look with lots of movement. Add some color to make this style pop. Apply volumizing mousse to your hair and let it air dry or blow it dry. Separate your hair into 3 sections, horizontally, and move the top 2 sections out of the way temporarily using hair clips. Spray the bottom section with a heat-setting spray and then curl with a three-barrel iron, starting on one side and working to the other. Repeat this process with the other 2 layers, one at a time. Add a volumizing spray and shake loose.
Wild and Wavy Undercut
Source: Deucedeuce via Instagram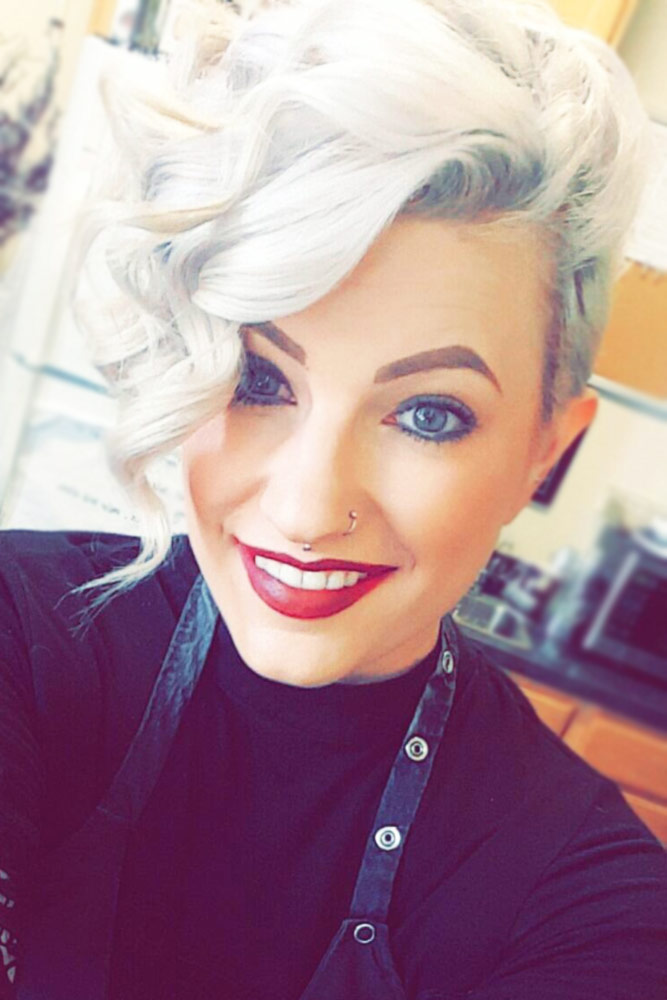 With a partial undercut on one side, this look is between a wavy bob and a pixie cut and works best for those with natural waves. To style, use a deep waver to create random textures throughout your hair, waving small sections at a time. Tousle it loosely with your finger tips and shake your head to give it a carefree look. Spray with a light hold hairspray to create movement.
Natural Waves
Source: Salsalhair via Instagram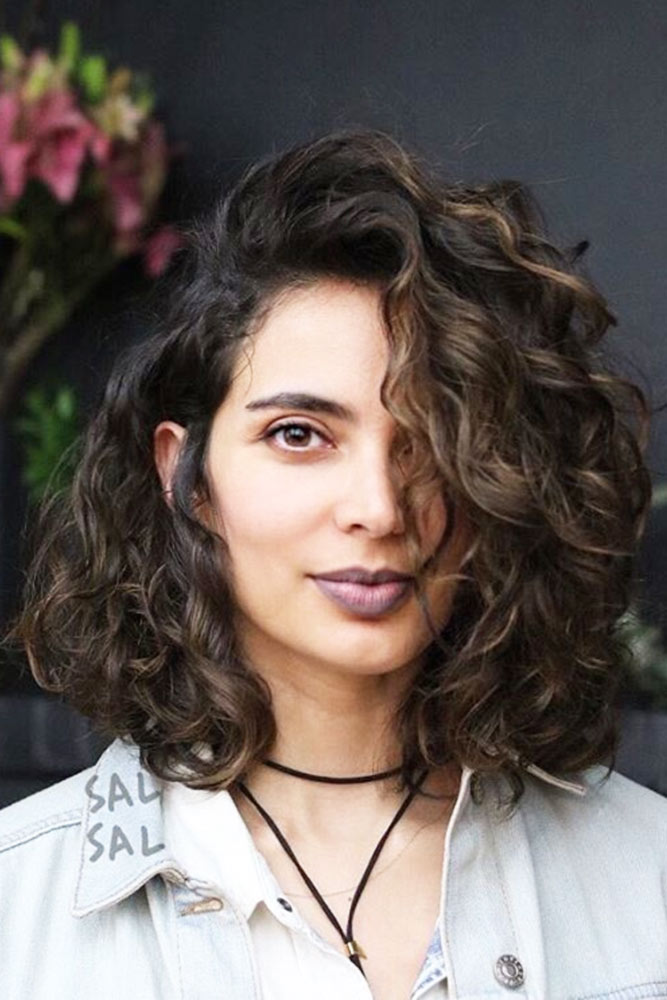 This style will take your natural waves up a notch, for a sexy, polished look. It works best on hair that is naturally curly or has been permed or textured. Shampoo and condition with volumizing products designed for curly hair. Wring any excess water out of your hair (but do not rub with a towel). Add a good styling gel or other styling product specifically for curly hair, scrunching as you work it throughout. Allow your hair to air dry or blow dry on a low setting with a diffuser. Spray with a finishing spray.
Coiled Curls
Source: chrisjones_hair via Instagram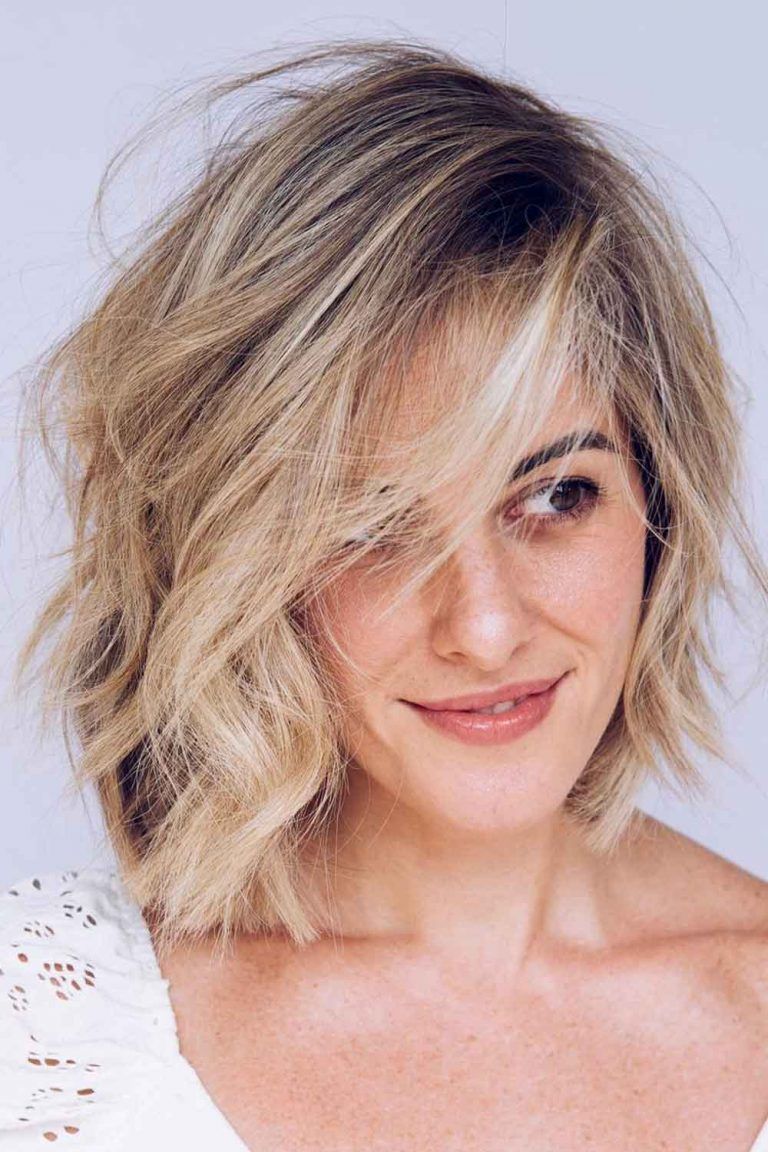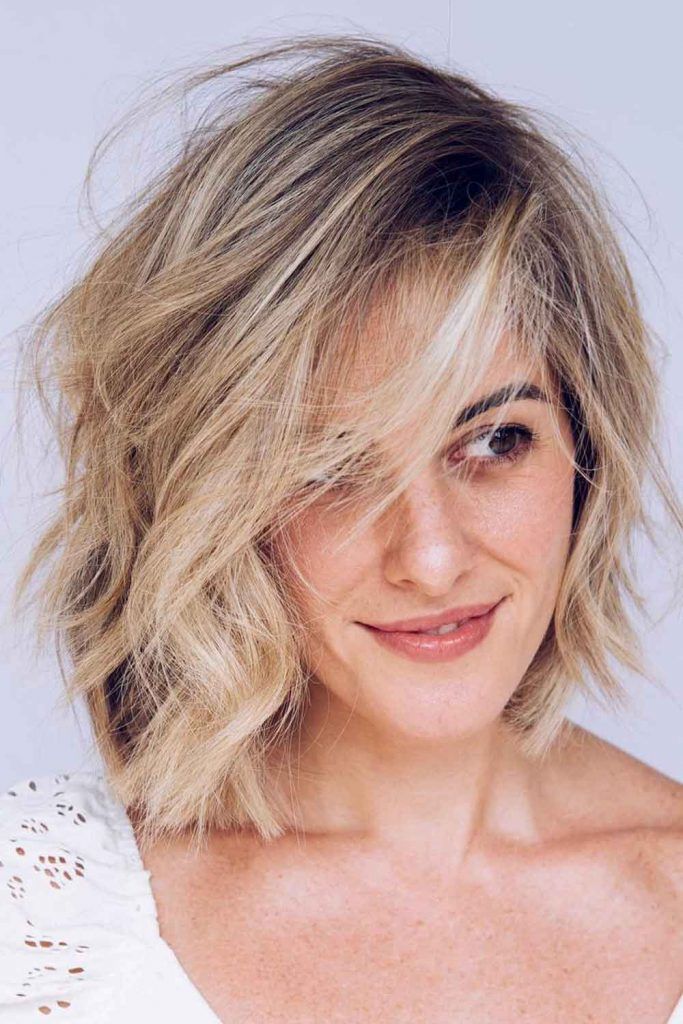 These sexy tendrils will release your inner goddess. Towel dry your hair and then work in a quality volumizing product evenly. Blow dry your hair on low with a diffuser. Apply a thermal protectant and curl from the bottom up in small sections using a ¾-inch curling iron, leaving out the ends for a relaxed look, while creating soft, sensual waves. Add some shine serum and finishing spray.
Messy Bob Hairstyle
Source: salsalhair via Instagram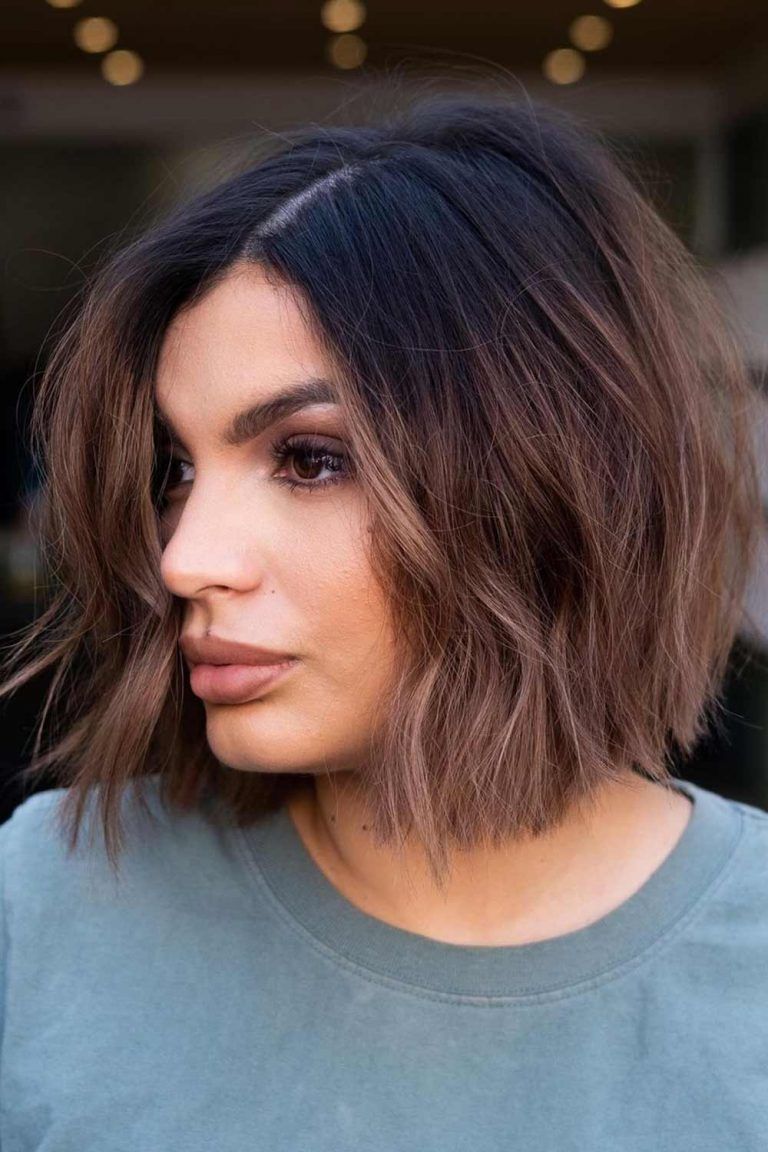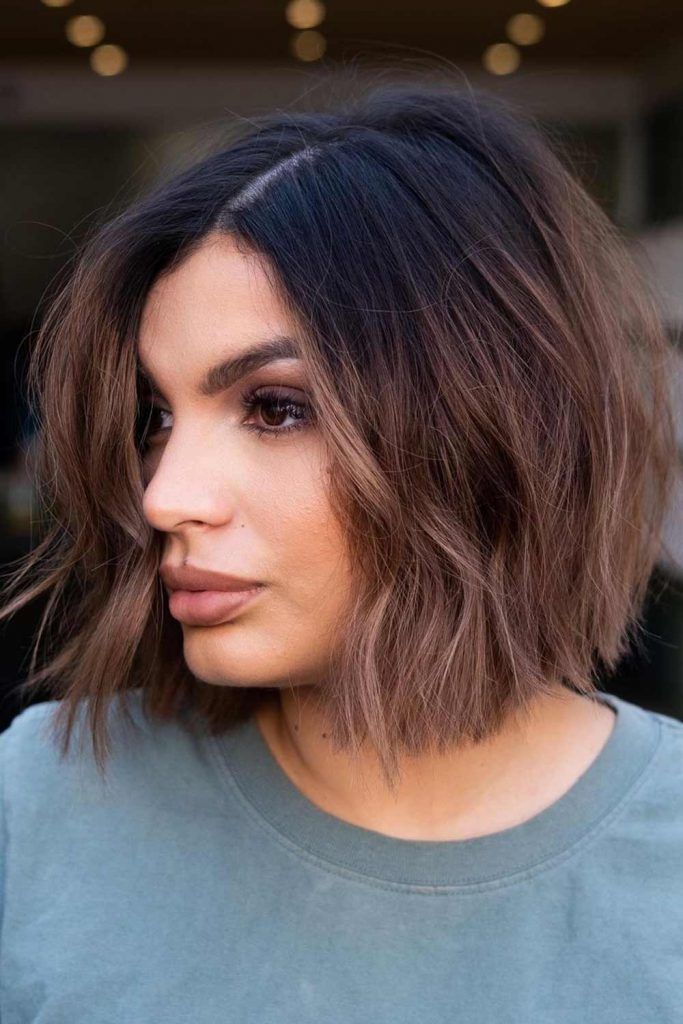 Today many women love sporting a "bed head" and do it without any hesitation. Disheveled hair has become really trendy nowadays. But you need to remember that even though this hairstyle is called messy, it is more like an organized chaos in reality. To achieve that perfectly imperfect effect, you need to have the right cut and know how to style it. Special pomade or wax and a straightening iron will come in handy.
Wavy Bob with Cute Bangs
Source: Salsalhair via Instagram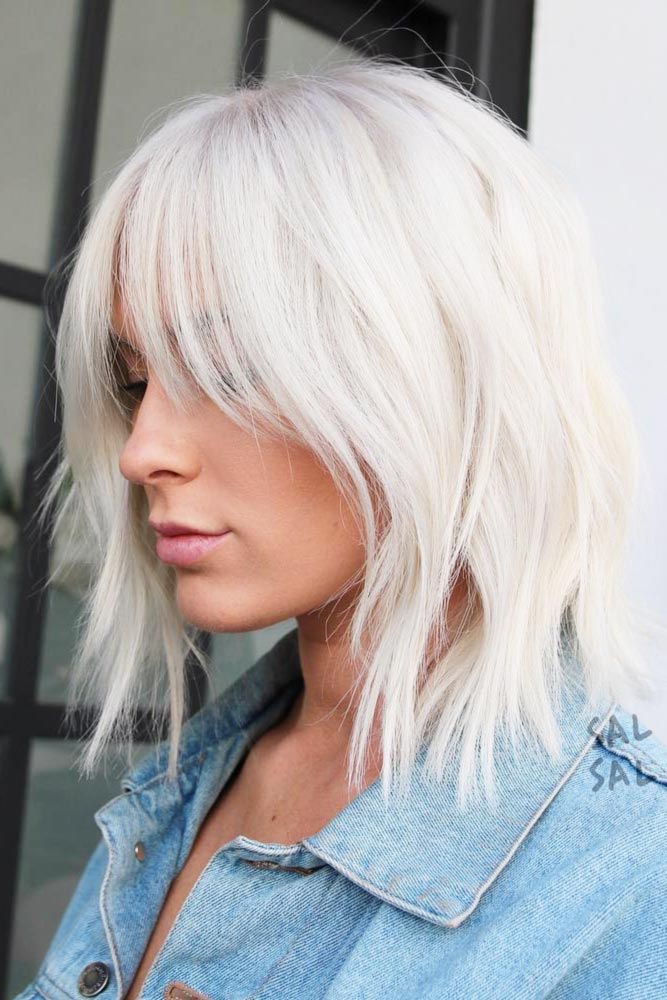 This hairstyle is an upgraded classic. As stylists point out, many ladies adore a traditional bob, but if you really wish to turn heads, take your hairstyle to the next level. A bob with light waves and adorable bangs will flatter a lady who has a narrow chin or a narrow face and wants to add some width to her facial features with the help of a hairstyle.
Mixed Textures Wavy Bob
Source: American_salon via Instagram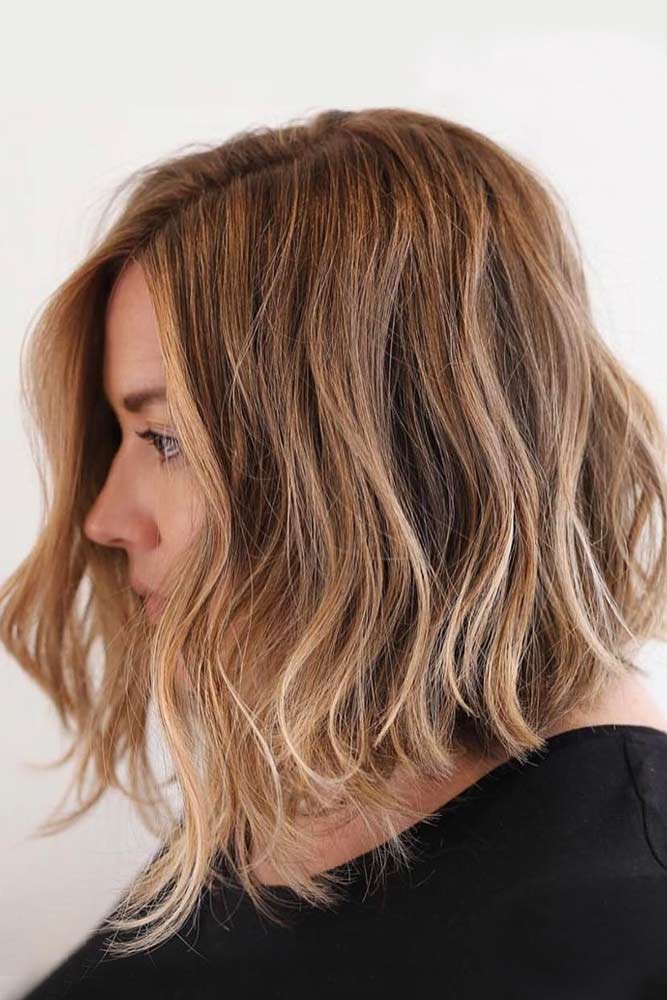 Deeply Side-Parted Lob
Source: American_salon via Instagram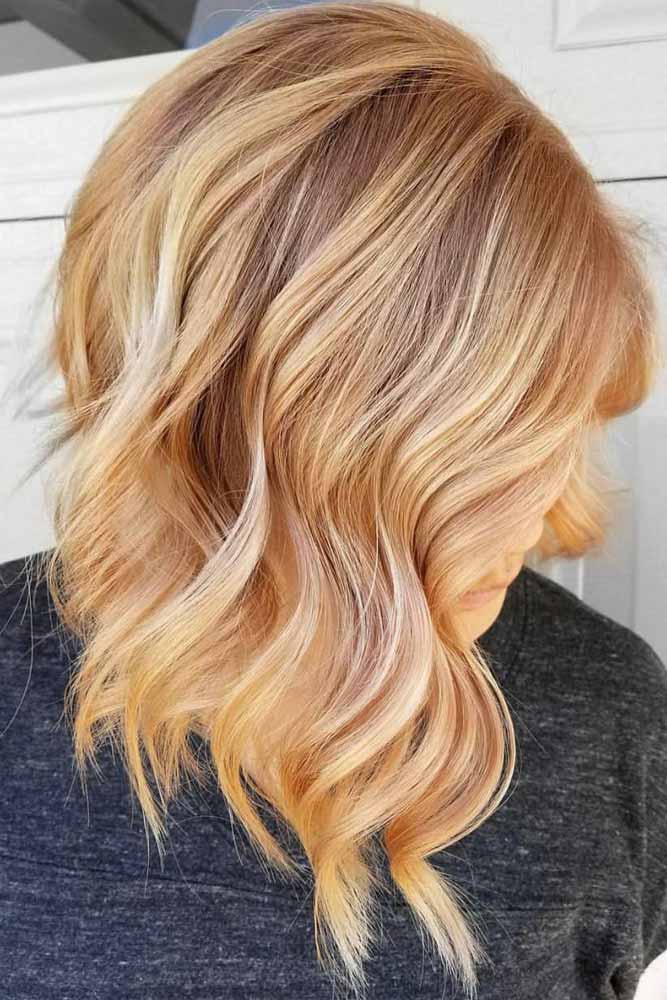 FAQ: Wavy Bob Hairstyles
Is a bob Good for wavy hair?
When trimmed into a bob, the well laid texture of your waves looks fantastic. Caramel highlights will provide life to your curls and enhance the cut to life.
Does a wavy bob have layers?
One more wonderful concept for an amazing haircut for thick hair is a medium-length bob with a rounded contour and layers. If your hair is naturally curly, you'll get those wonderful flicks without having to style it.
Should thick wavy hair be layered?
Many of the greatest hairstyles and cuts for thick wavy hair are layered to bring out its natural texture and reduce the need for excessive heat styling. The waves produce a beautiful, face-framing shape due to a side part and chin-length side fringes.