The snake braid is one of those mysterious braided hairstyles that look as if they require a team of skilled braiders and stylists while actually taking no more time than the regular braid. Its intricate and complex s-braid shape is what catches the eyes of everyone looking for something really special.
Yes, the zig-zag braid is easier than it might seem at first sight. Yet, in real life, it's even more gorgeous than on the pics! Today, we want to show you how you can diversify the classic braid by adding a creative touch to your daily and formal looks. See the latest ideas to play around with snake-like braids and learn how to braid your own hair into an s-braid with minimum effort and maximum charm!
Snake Braid – Easy Way To Upgrade Three-Strand Braid
There are a plethora of ways how to do a snake braid: apart from the various techniques you can choose from, this style also splits into an eternity of versions to play with. And you know what? Despite being so diverse, it can actually take less than 5 minutes. And this tutorial will show you how you can get one of the most enviable braids in just 3 steps.
Create a regular three-strand braid. (it can be a classic, side or double braid - it's up to you).
Then, run your fingers through your hair and pull the left and the right sections, holding the middle one with the other hand.
Give it some finishing touches by pulling the edges so that the side strands get the S-shape.
Voila! It's even easier than the popular fishtail braid!
Hairstyle Ideas with Snake Braid Accents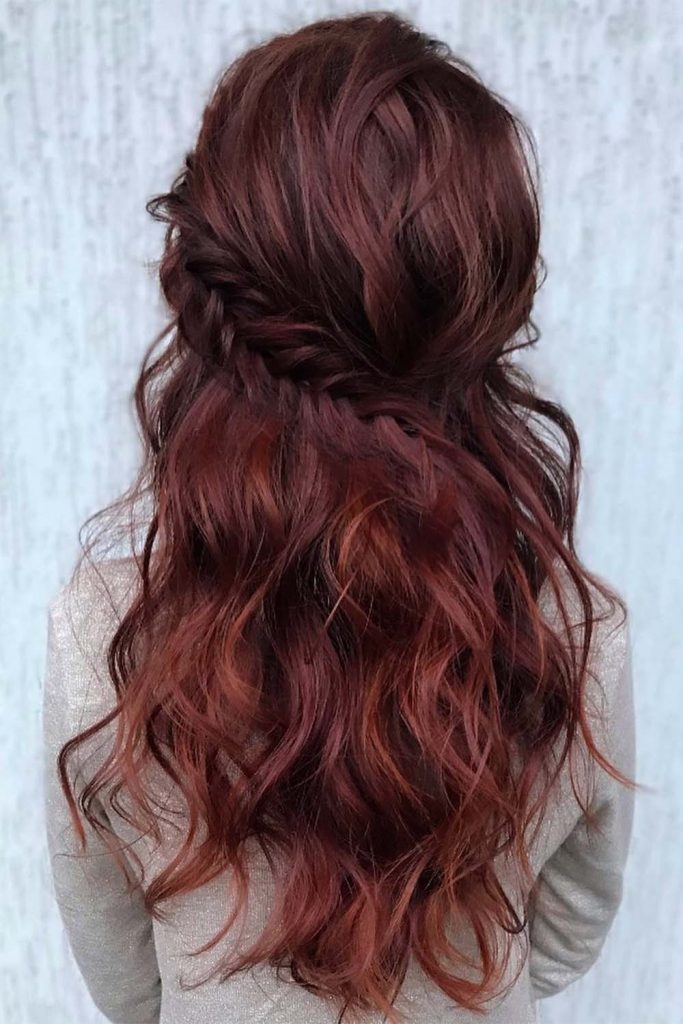 by @julia_alesionok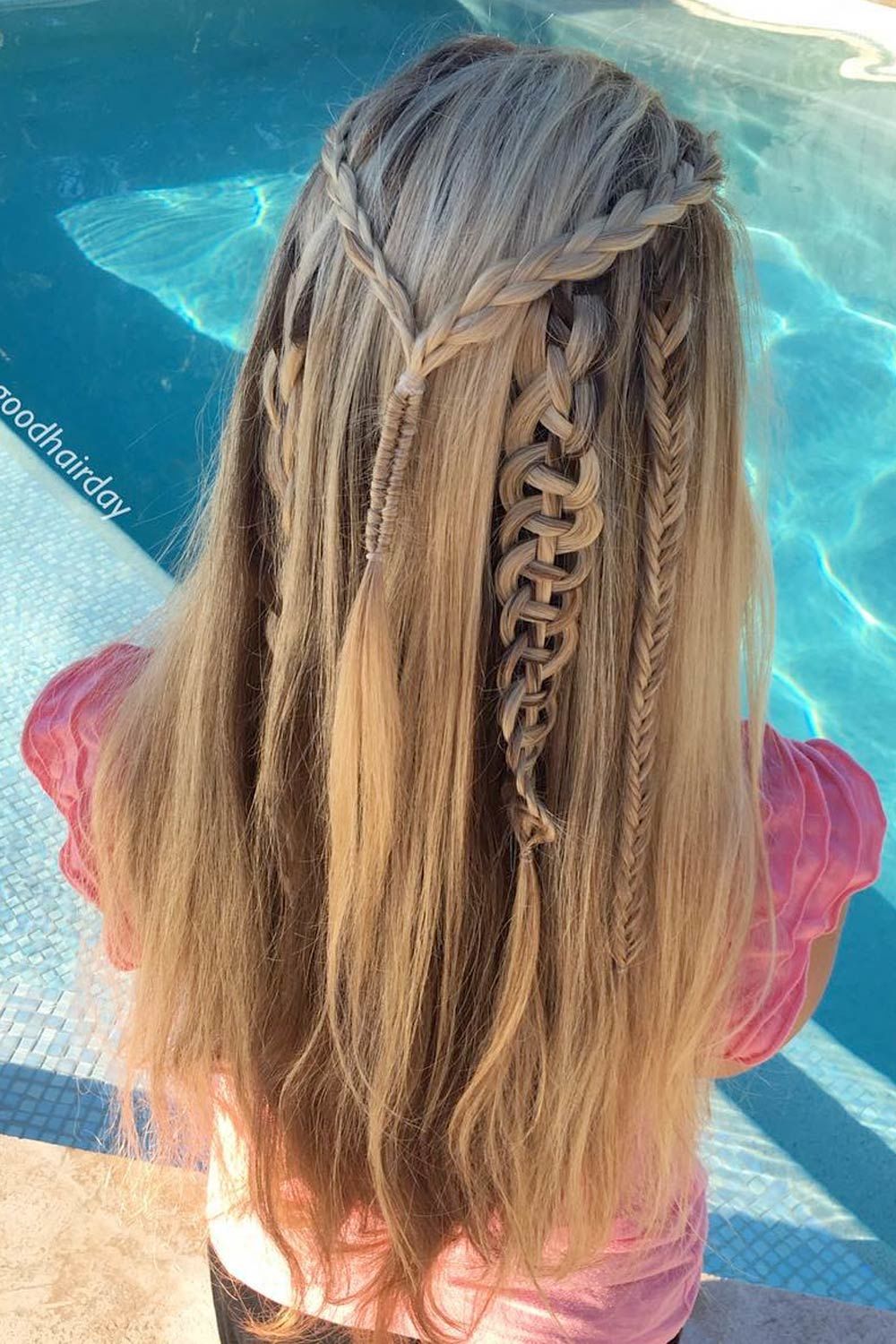 by @thegoodhairday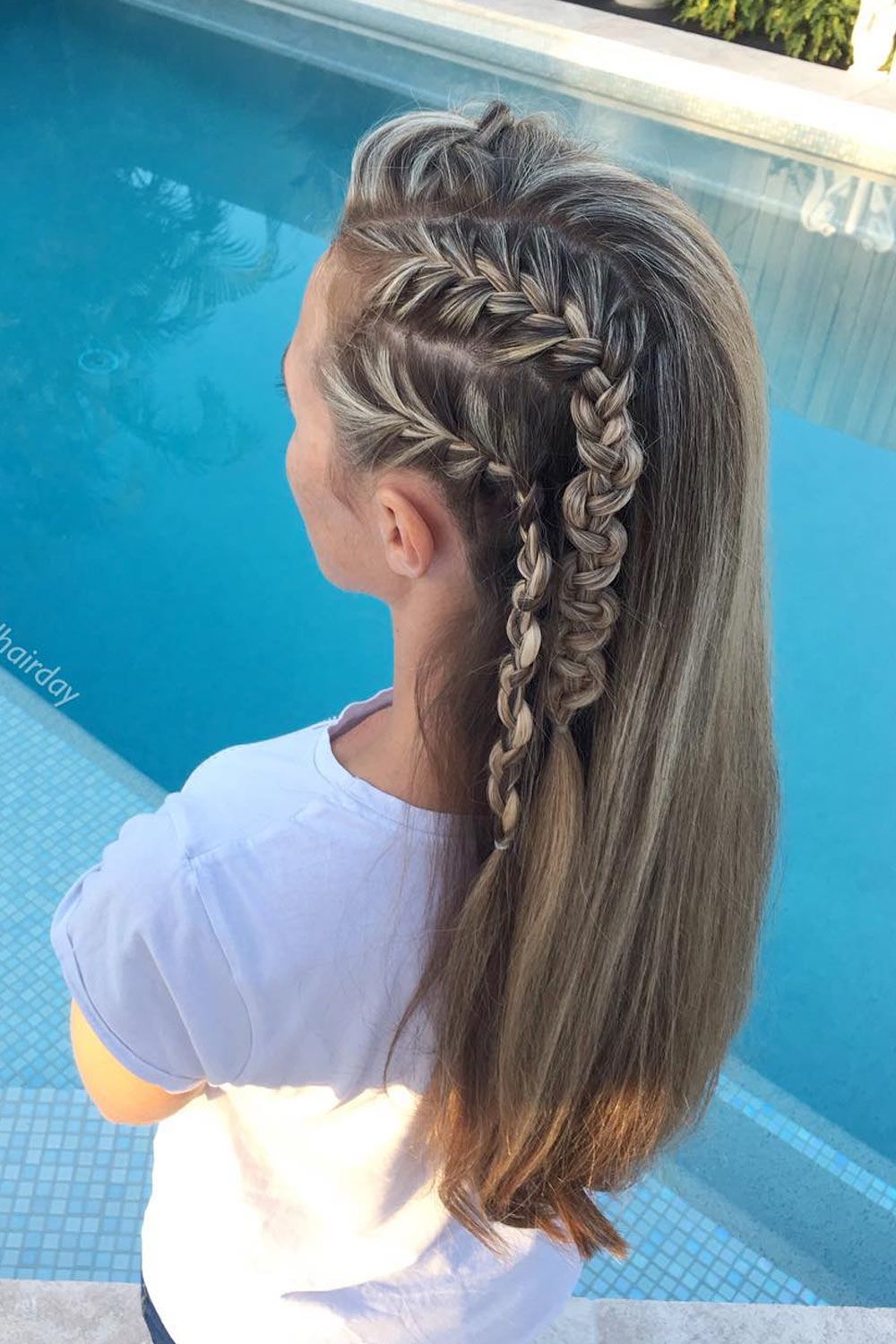 by @thegoodhairday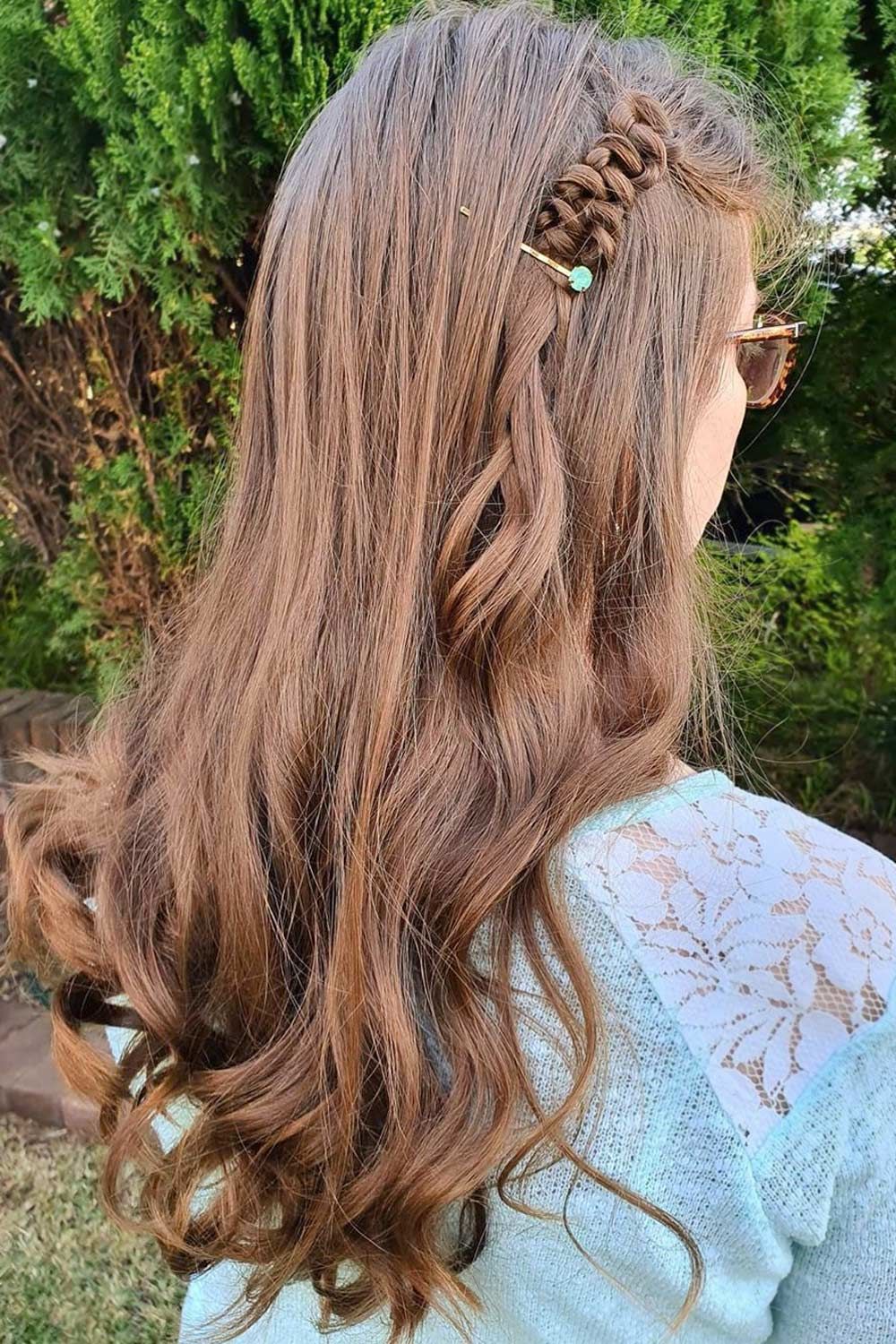 by @byzantinebraids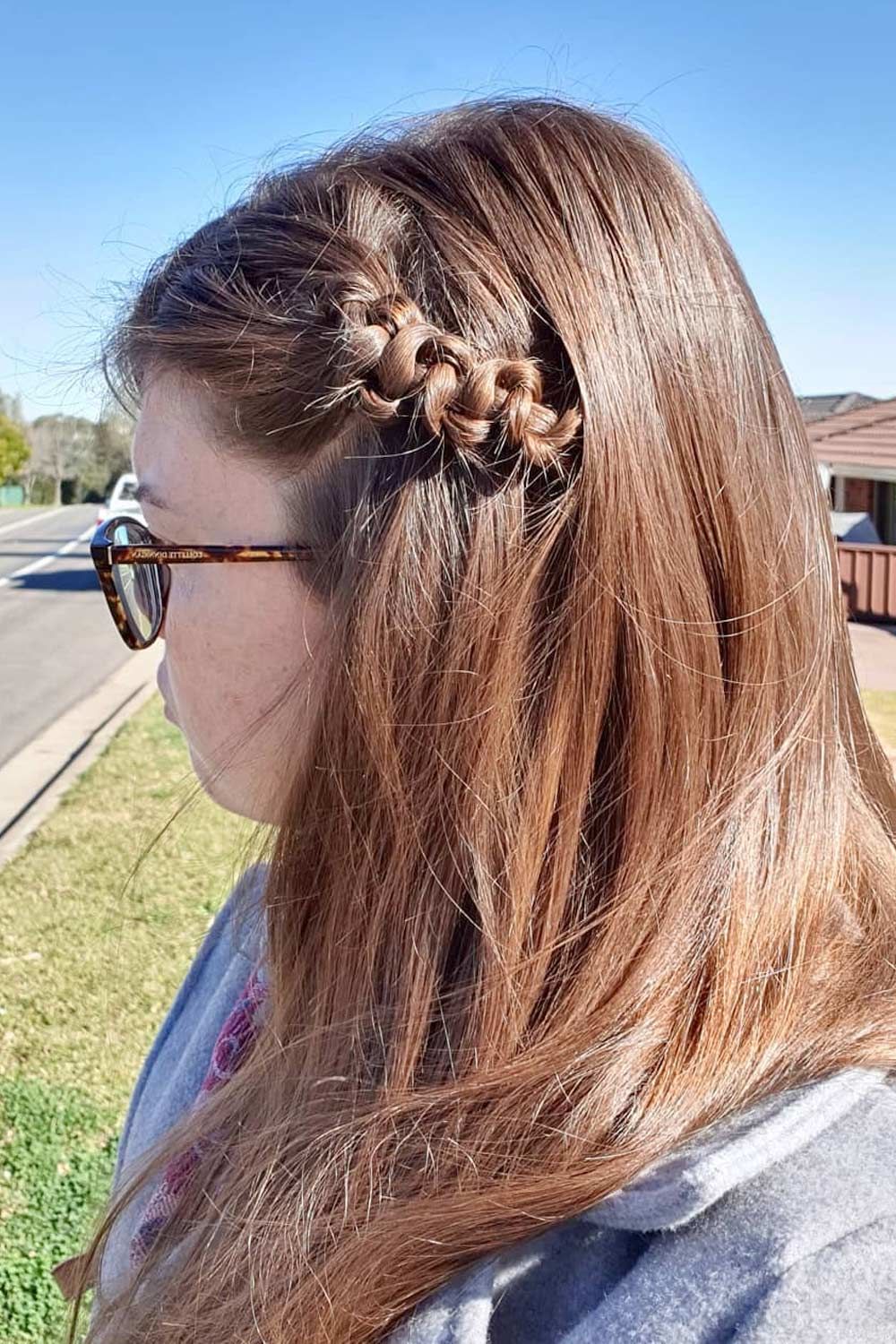 by @byzantinebraids
When you want to individualize your hairstyle to take it up a notch, there's nothing like a braid — your natural accessory. Braided hairstyles should create a harmony of the beauty of your long mane and the textured finish of the braid, that's why you shouldn't go too much with textured details. Below, you're going to see amazing braided updos and half-ups, as well as lots of gorgeous wavy, curly, and straight down styles with S-shaped braided accents for the highlight of your look.
Snake Braids Styles For Long Hair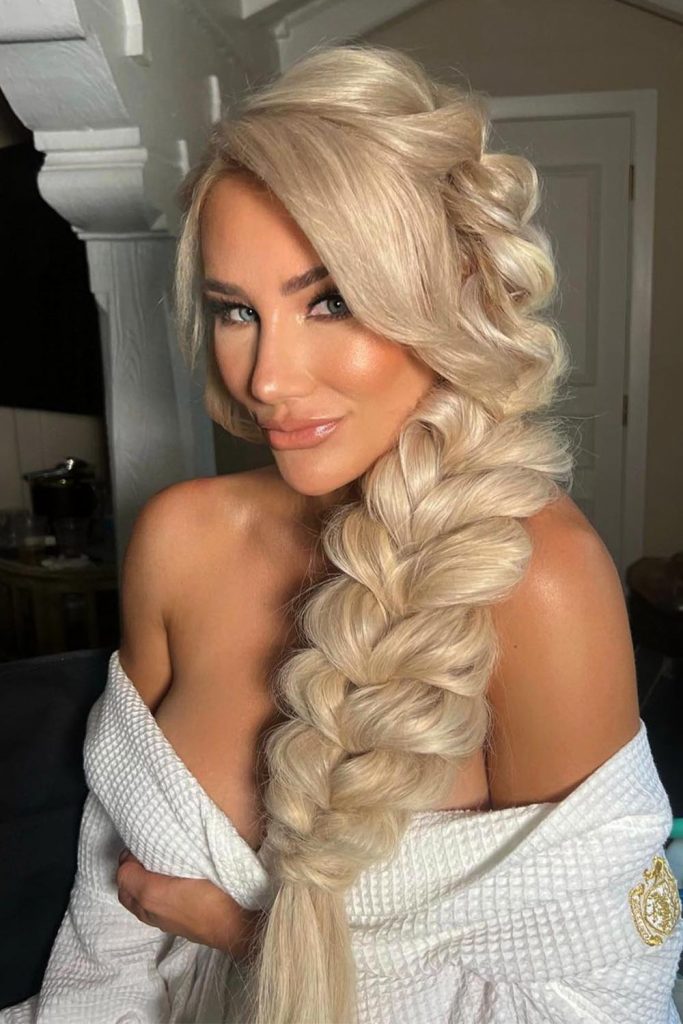 by @samirasjewelry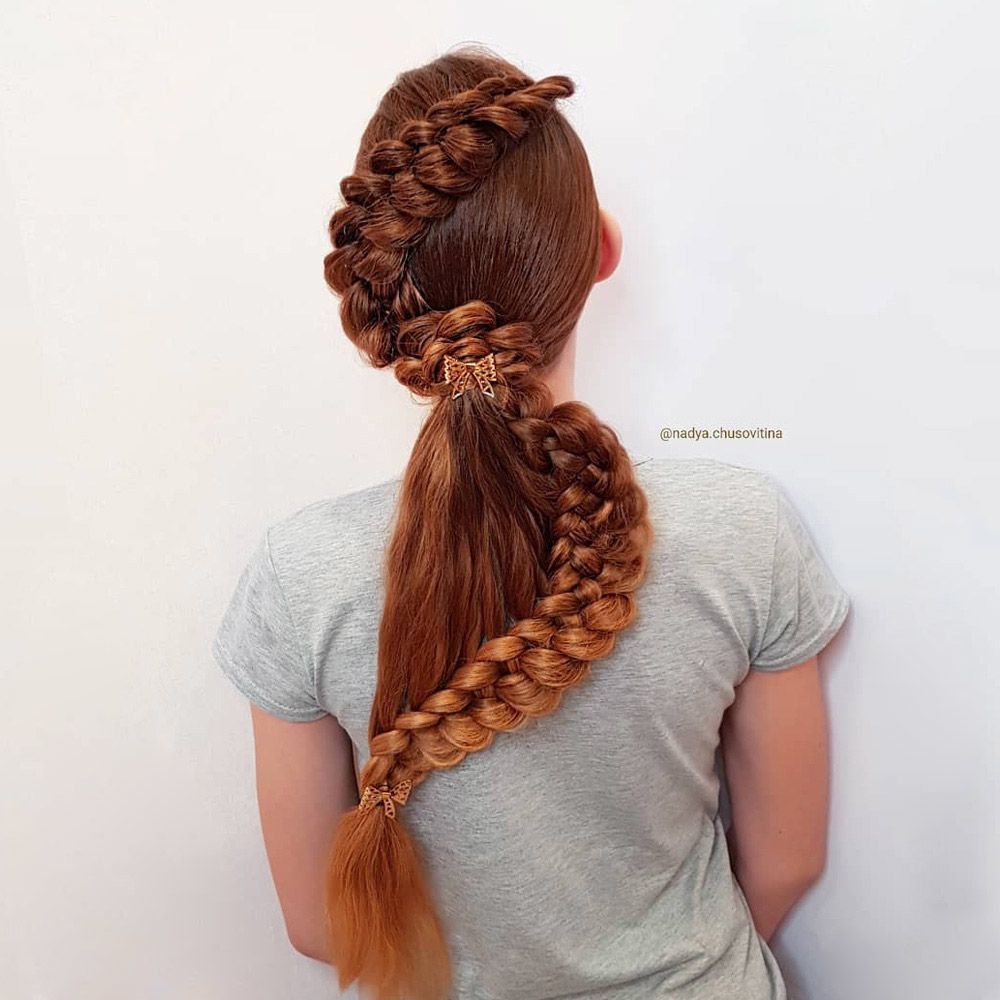 by @nadya.chusovitina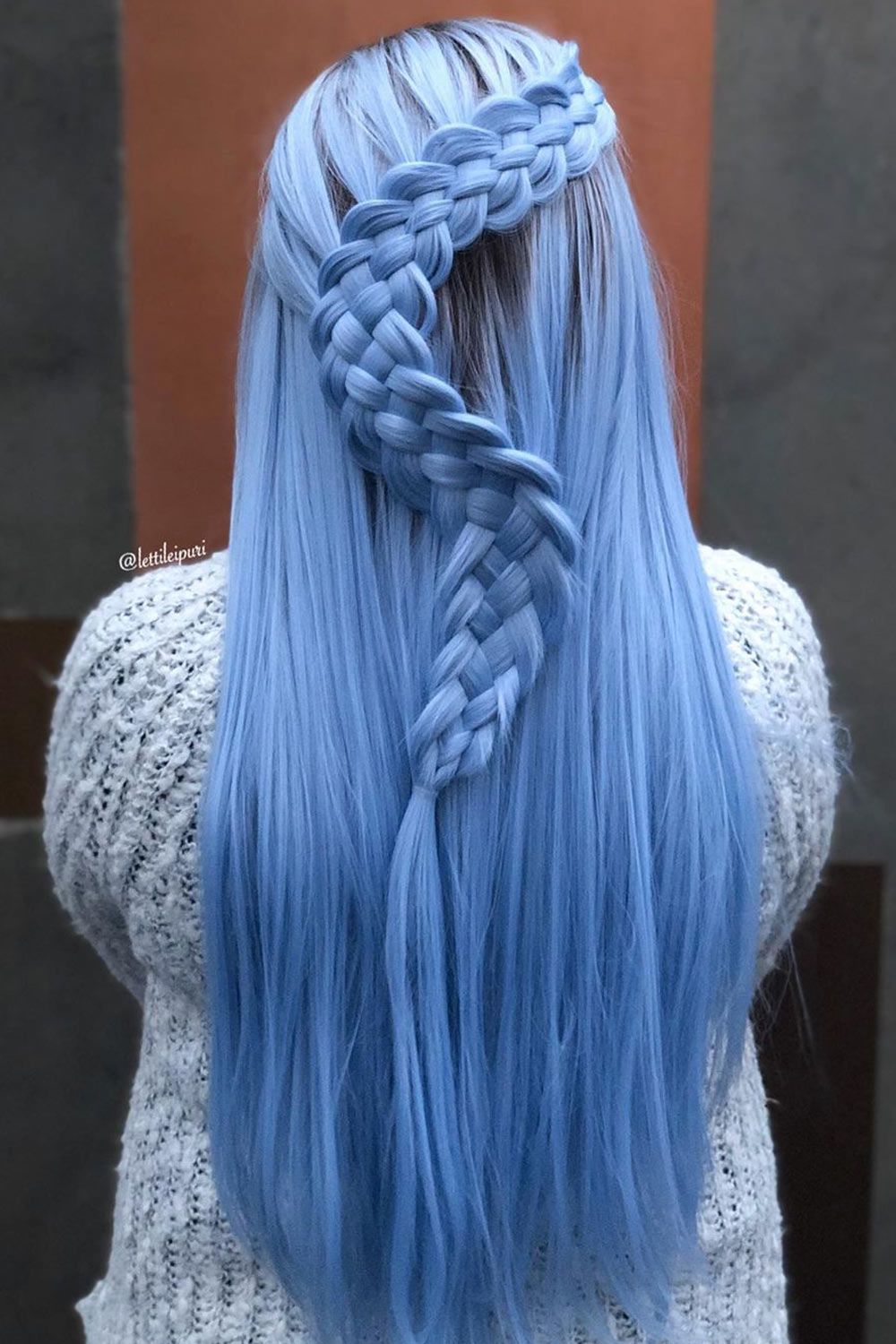 by @lettileipuri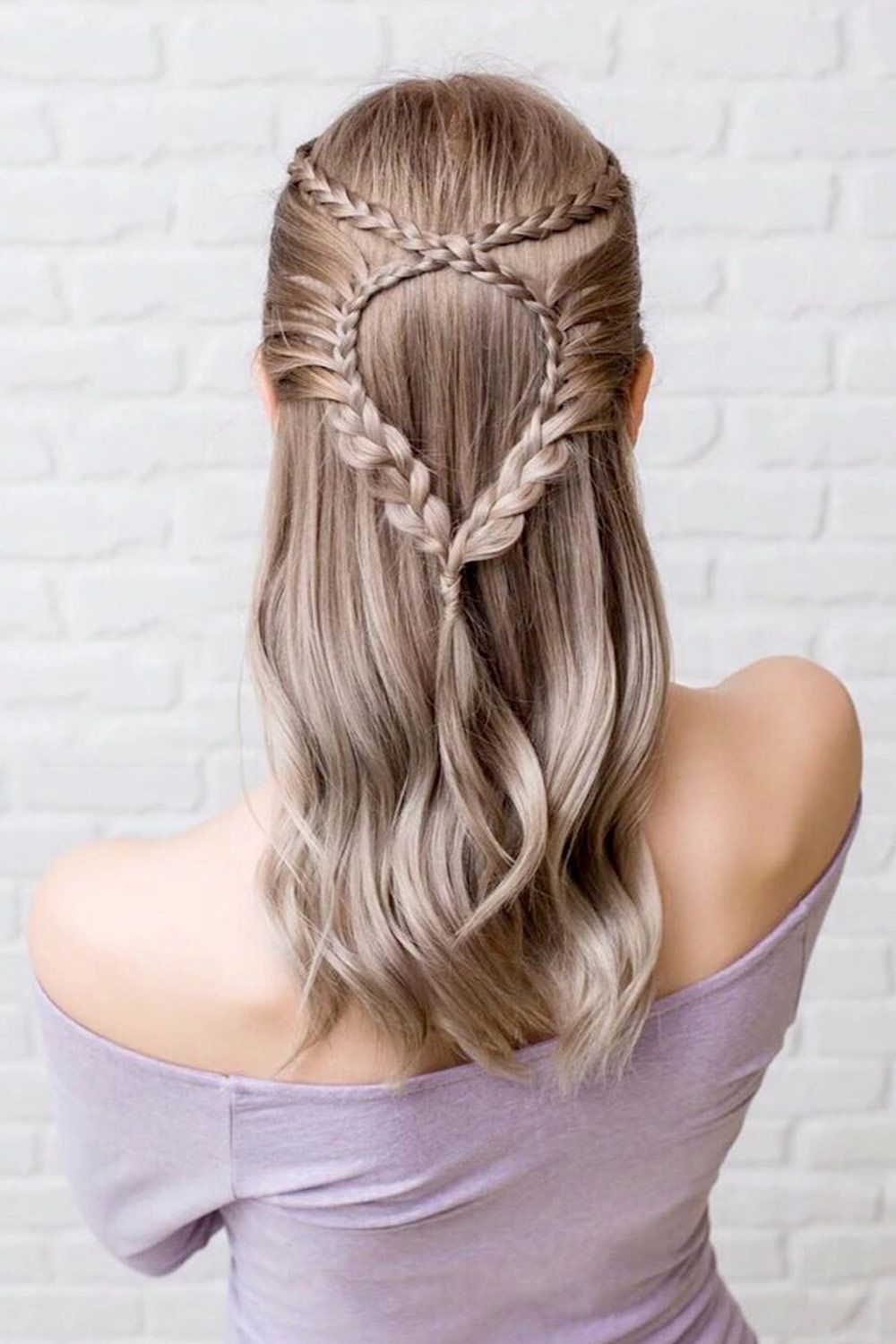 by @juliaivanova1217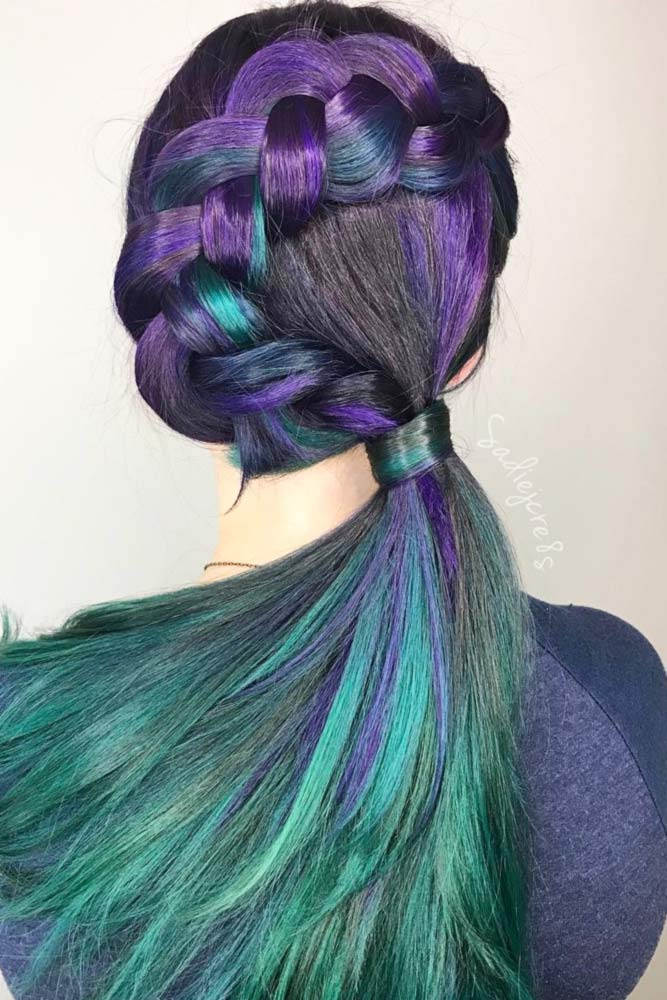 by @sadiejcre8s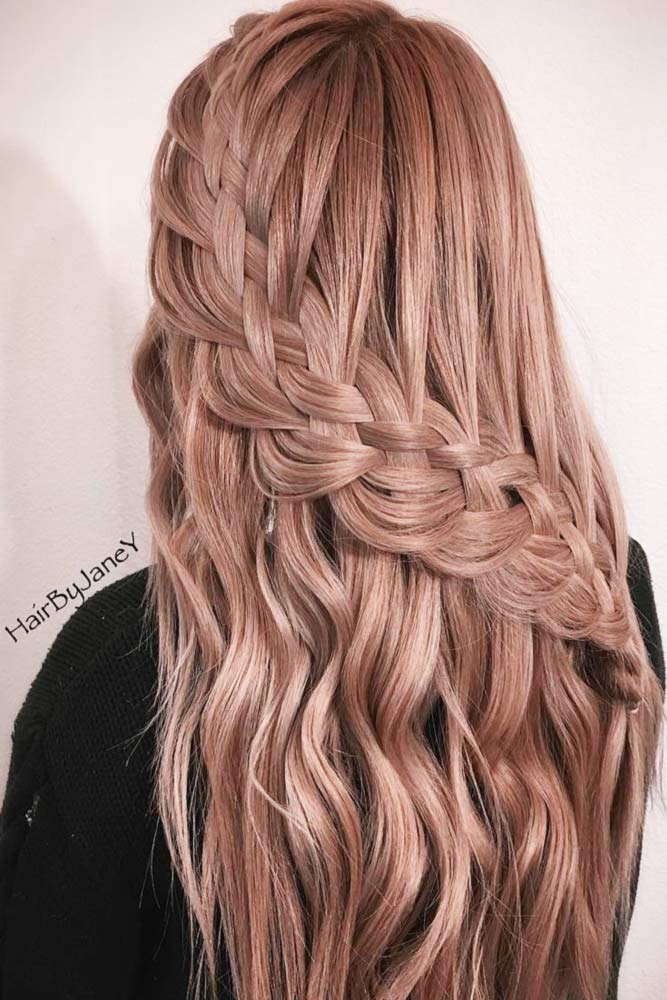 by @hairbyjaney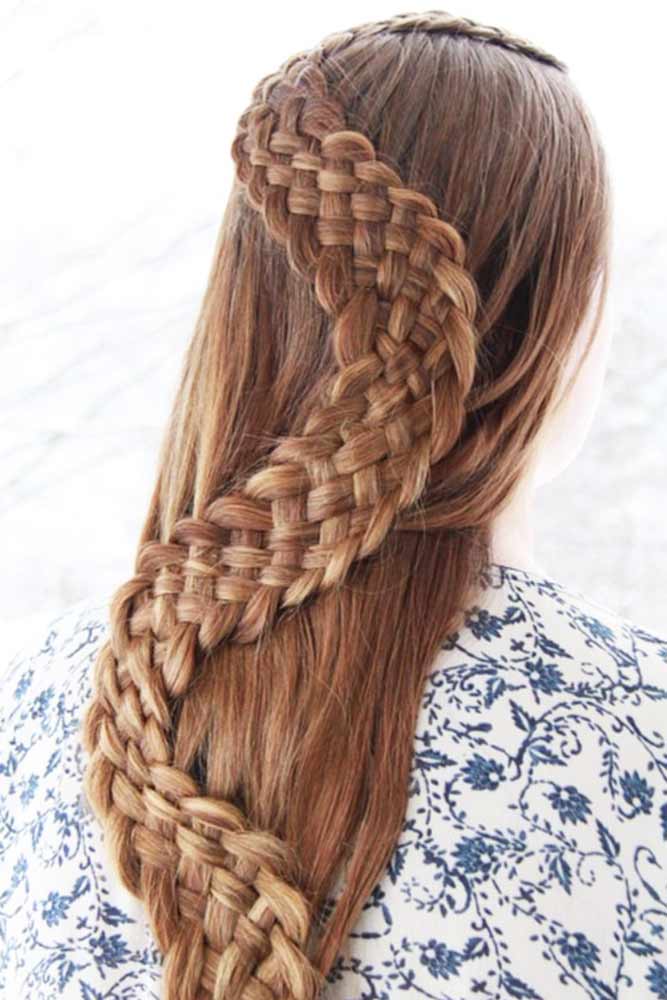 by @katharina_braids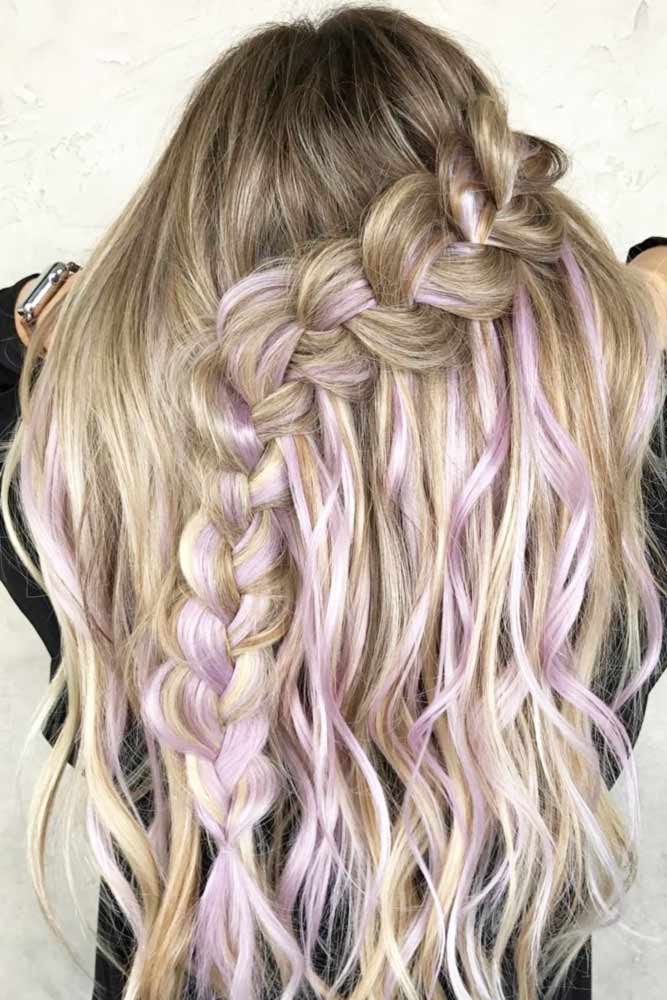 by @taylor_lamb_hair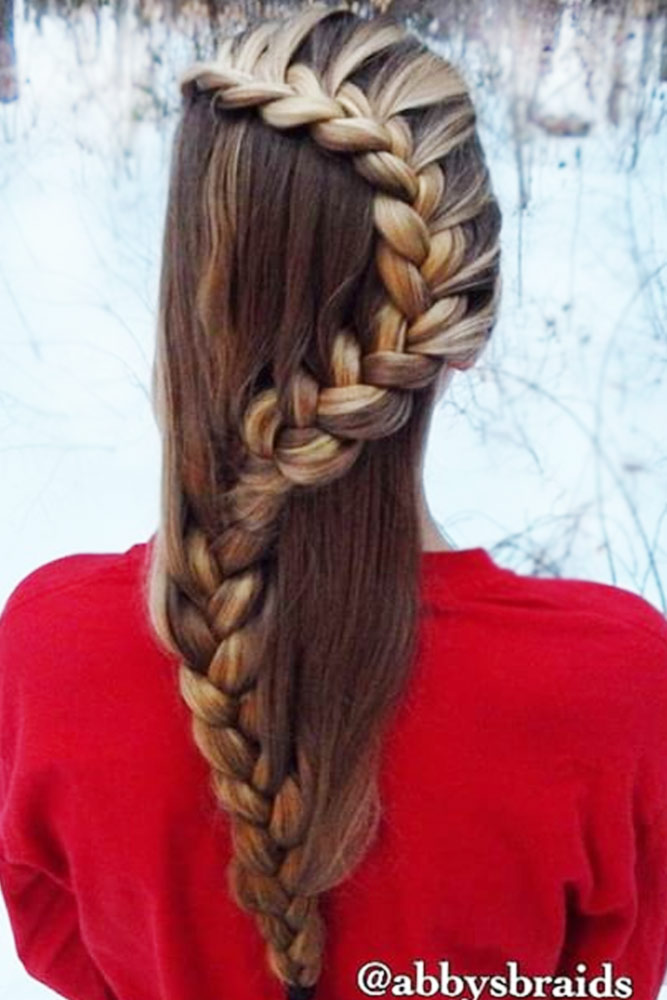 by @abbysbraids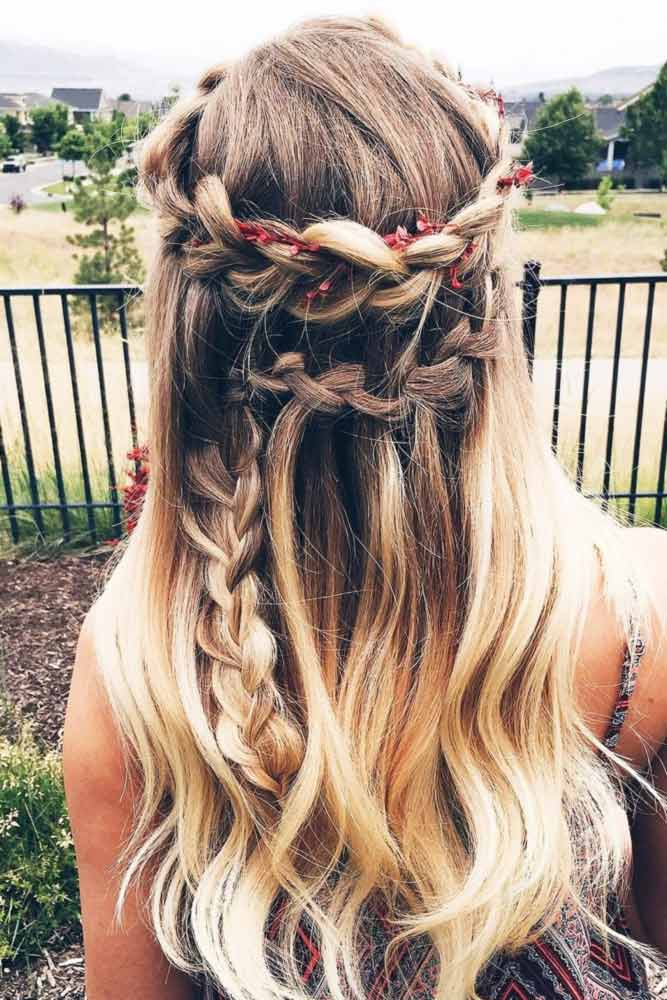 by @hairbykatelynd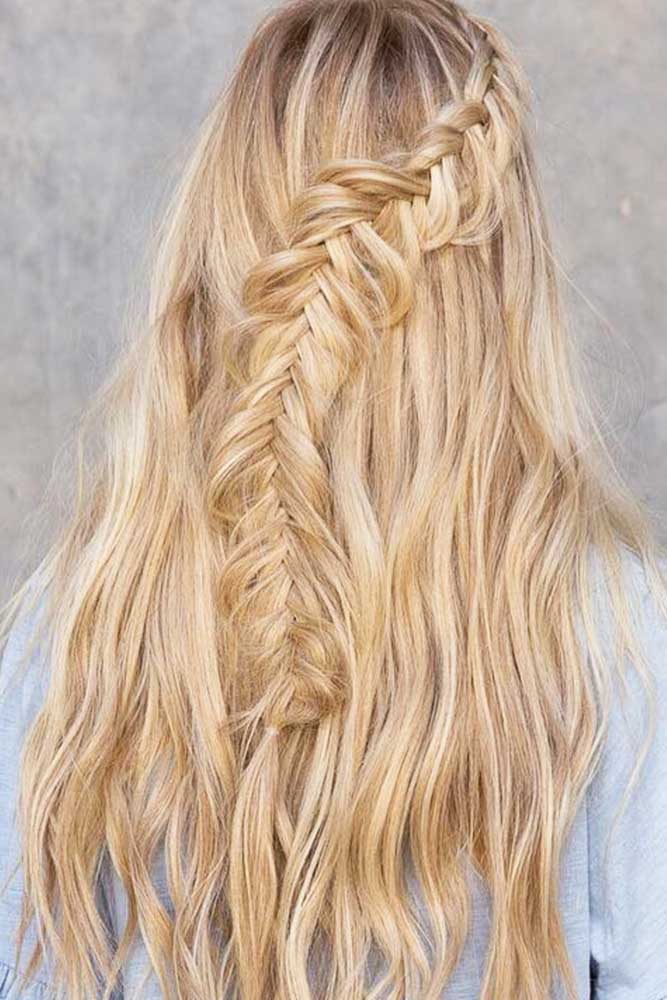 by @hairbykatelynd
Braided hairstyles for long hair never look the same: you can play around with different braiding techniques, braid placement, and the braid's shape and size. The same goes for the snake braid that can be both your hairstyle or a wonderful addition to your 'do. Now that you know how to make this braid real, it's time to see how variously you can pull it off. From snake French braid ponytails to four-strand braid half-ups, this gallery is going to impress you.
S-Braid Half-Up – A Braiding Tutorial

How about a stylish braided fusion with a waterfall and snake braids starring? This style is far from being too hard to recreate, however, it requires some agility to master the look. If you have an extra hour in the morning and want to leave your place with a style that turns heads - don't miss this idea.
Section off the top layer of hair - that would be your braid.
Now, start braiding your hair on the side: take off a small section, split it into three and start a braid, incorporating the hair from the crown into it.
Once you've brought the crown into the braid, change the direction to form the S-shape for the braid, and finish the braid wherever it looks best.
Snake Updos to Wear Right Now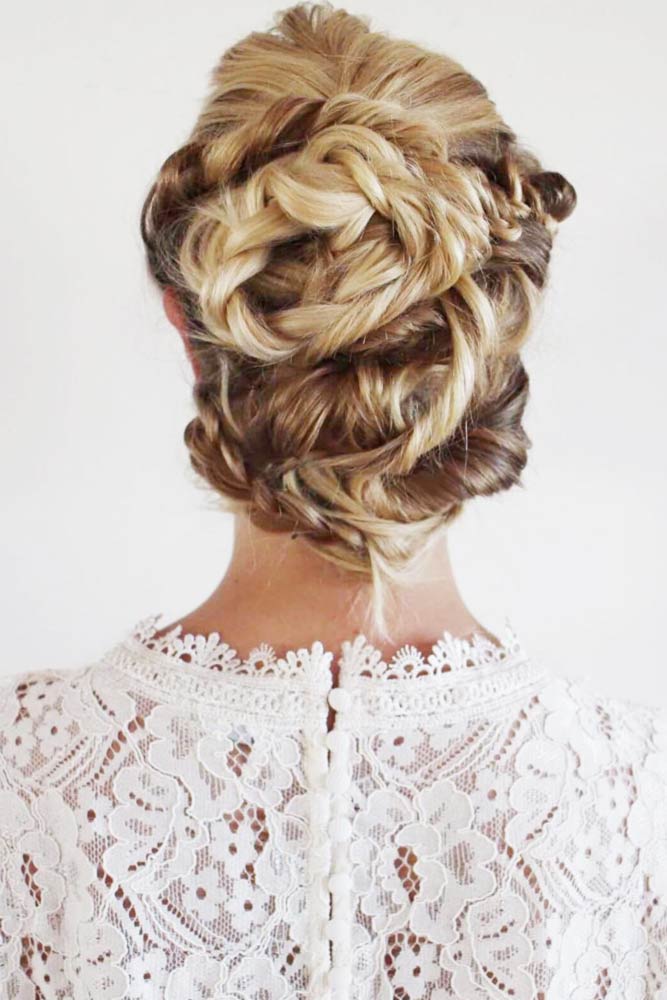 by @ffashionails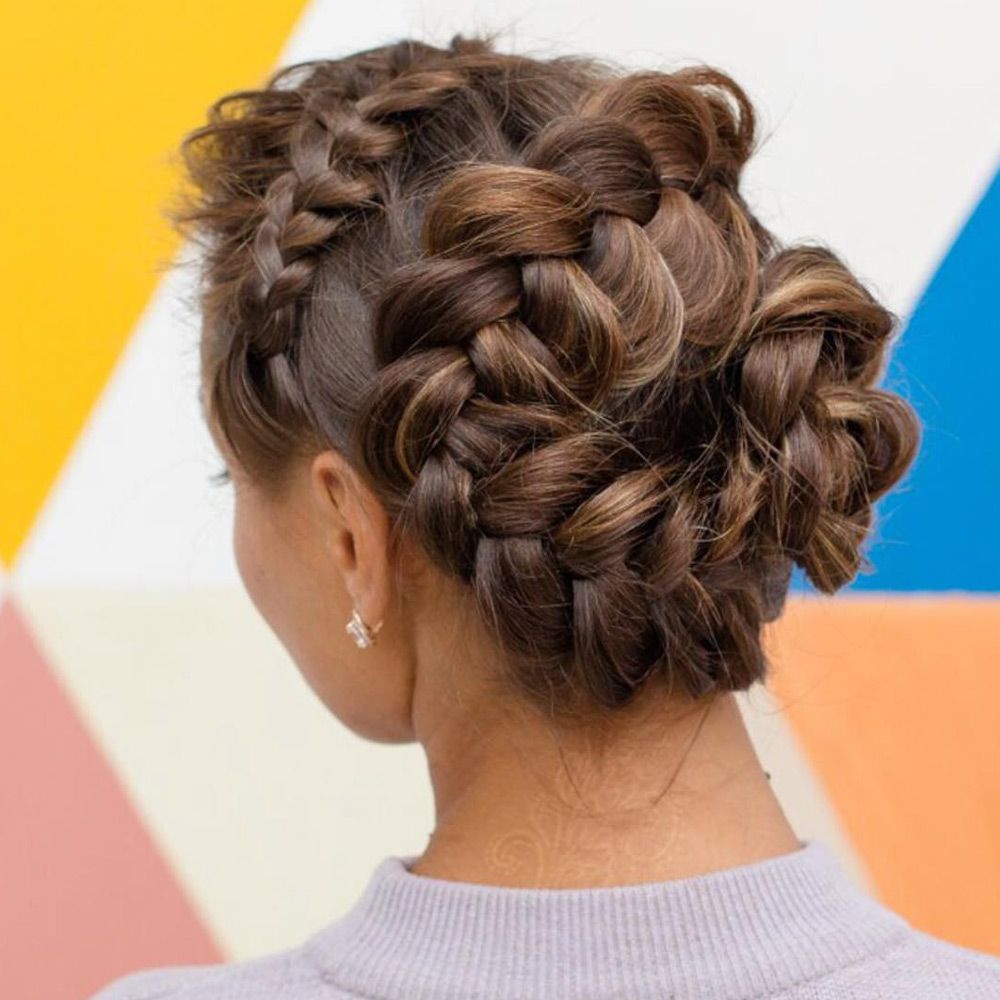 by @juliaivanova1217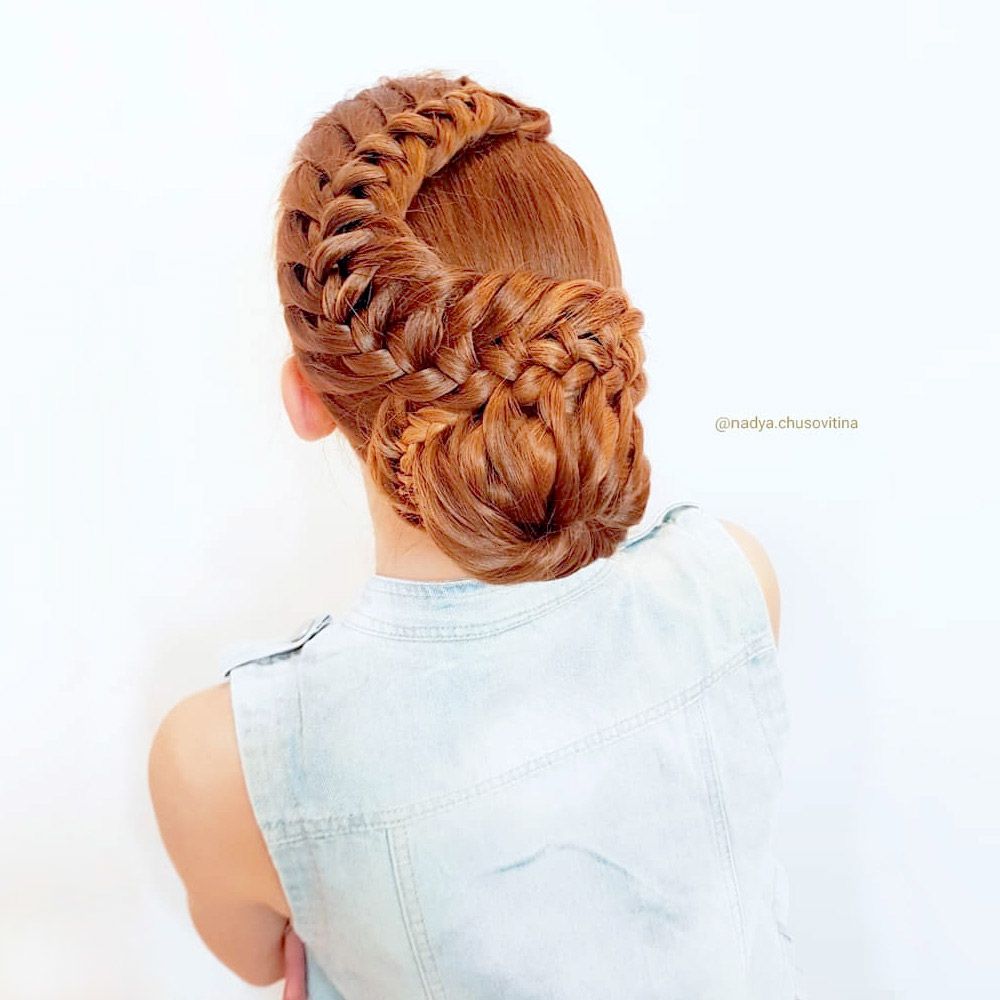 by @nadya.chusovitina
A braided updo might work for a special occasion like your friend's wedding ceremony, homecoming, or prom.
These updos are quite intricate, so you are unlikely to pull off one on your own. But you can show the style to your hairstylist.
Braids are never boring, that's true. Still, sometimes we all want to add something new, fresh, and special to our hairstyles, no matter what they are. Well, a snake-like braid that crawls around your head is certainly an impressive way to freshen things up. Besides, now you know that this hairstyle only seems to be complicated!
FAQ: Snake Braid
Is it healthier to braid hair?
Braiding is a healthy, preventive measure that helps protect your hair from breakage by strengthening its structural integrity. A loosely wrapped braid can help your hair grow faster by complementing your body's natural process.
Is braiding your own hair easy?
Braiding your own hair, as practical and attractive as it can be, is not always simple. The angles are hard, the components often become jumbled and large pieces occasionally fall out. Braiding your own hair can become as simple as one, two, three, with a little practice.
Why do cornrows itch?
Cornrows have the disadvantage of being worn for an extended period of time, which can make your scalp itch. While your cornrows are in place, you can cleanse and condition your scalp weekly. Massage scalp oil into your scalp in between washes to avoid drying out.
Was this article helpful?