Volumetric Wet Look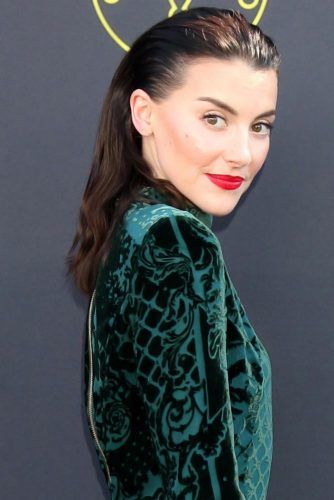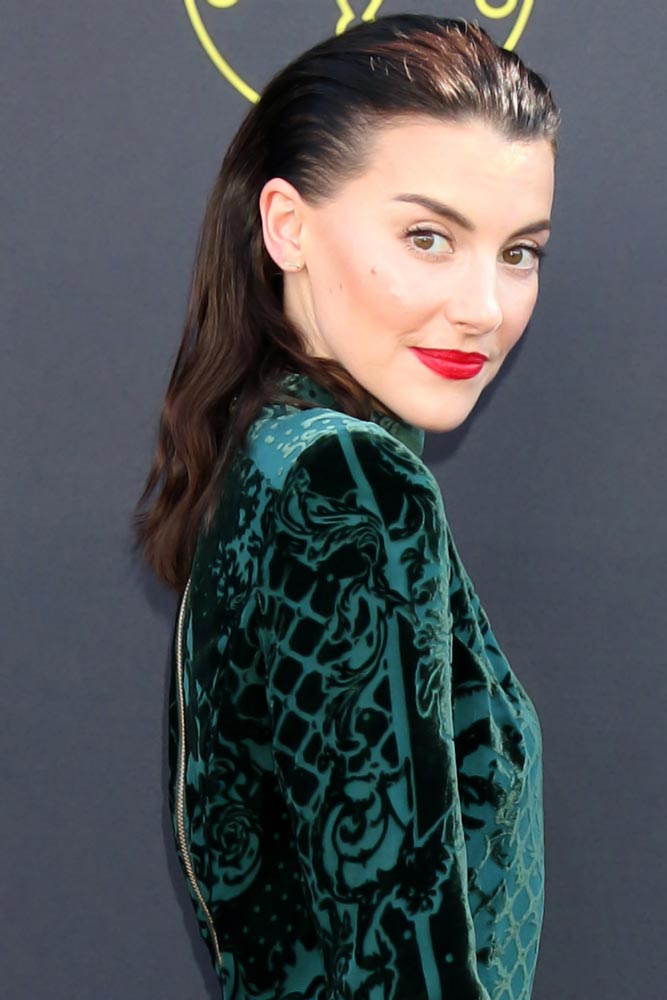 For Emma Lahana, keeping up with volume in hair is a crucial style goal. Even with the amazing wet look, she managed to make it amazingly lifted. Believe it or not, some teasing and a couple of pins are keys.
Source: Kathy Hutchins/Shutterstock
Wet Hair Tutorial
There's a great universal way on how to get the wet hair look easily and, most importantly, professionally. The only things you need are to be equipped with the right styling arsenal and follow the steps below.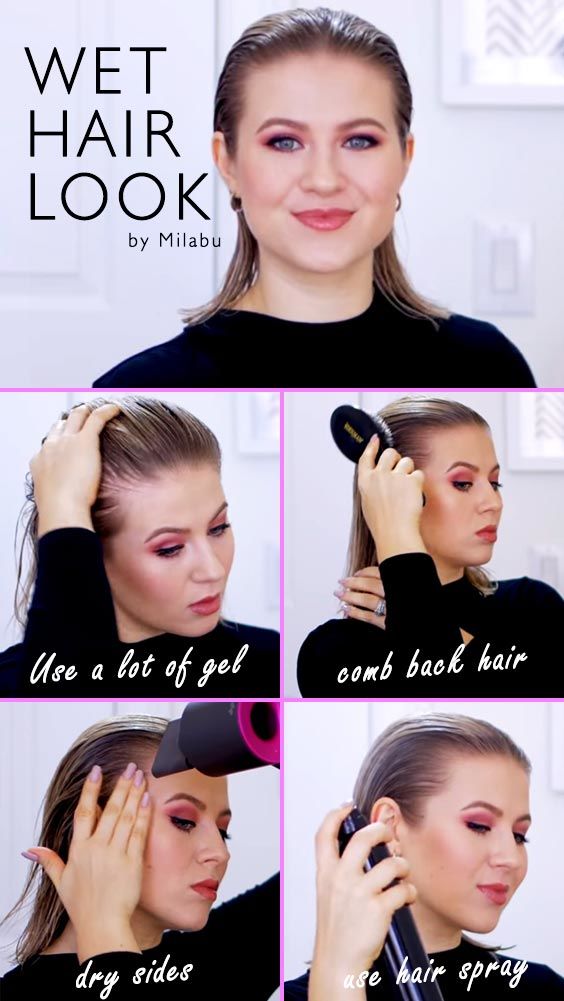 What you will need:
non-sticky, shiny wet look hair gels
glossing spray
hair spray
a hair brush
How to:
Damp hair. No, it shouldn't be wet, even though it goes against the common image of the style. It must be dump so that wet look hair gels could be distributed evenly, without getting sticky. So, remember to always start with damp hair.
Use a lot of gel. When it comes to applying wet hair look product, you should be pretty generous not only to your roots but also to the rest of the hair. That's actually the case when the more gel you apply, the wetter your look is. In fact, it depends on how intense you want the look to be. Still, you should work a big amount of the product throughout your hair, starting from the very roots.
Comb it back. For the classic wet look hair, a fine tooth comb is a must. As for bristles, they affect the way your hair looks. Boar bristle brushes, for example, work well for sculpted looks, while soft bristles are meant for an even, polished finish. Brush your hair back, distributing the generous amount of gel through your hair evenly and avoiding any bumps.
Spritz it with glossing spray. It just so happens that roots are often shinier and more gelled than the rest of the locks. And this is where glossing sprays come in. Spray a glossing product to your locks but not to the roots to create a smooth blend with them.
Coat it with a long-lasting finish. Just like with any other hairstyle, wet hairstyles can't do without hair sprays. But, this time, it should be a strong-hold, shine-enhancing product. This step is not only the easiest but also the most important, as it will control and keep your hairstyle in place all day or night long. Coat your hair with shiny hair spray before the gel dries to forget about countless touch-ups.
Source: Milabu via YouTube

When we look at those long-legged models with smokey makeups and shiny wet hairstyles, we think that those ideas are meant only for runway shows. What a shame, though! Today, you've seen with your own eyes that even a newbie in the hairstyles world can copy one of such ideas. Now that you've learned the pro-steps on how to make your hair look wet, nothing stops you from stealing a look from your favorite celebrity!