Medium Bob Haircuts Are Here To Stay
Medium bob haircuts have become so popular that they even have their own name now – we call them mobs. This statement haircut has a shape that is universally flattering. Shoulder-length bobs have many pros and offer a variety of styling options. Therefore, it is not surprising that many ladies fancy such headline-making cuts.
Asymmetrical Wavy Bob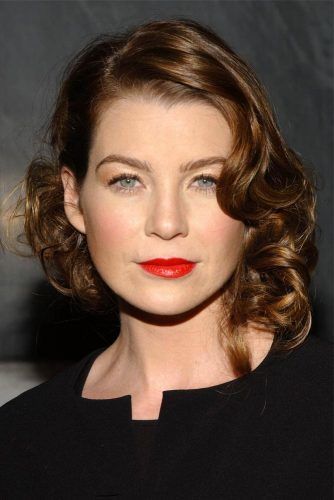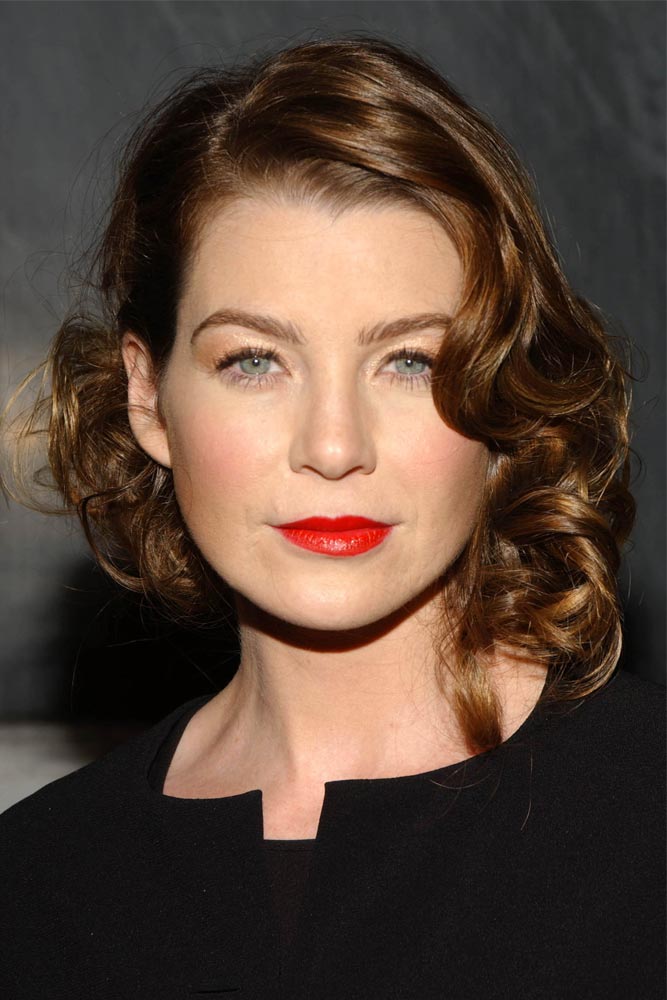 Source: s_bukley/Shutterstock
Medium bob haircuts don't need any publicity; their reputation speaks for itself. Needless to say, most famous women wouldn't stay loyal to such hair ideas for no reason. Let's face it: bobs are super beneficial.
Ellen Pompeo, for example, rocks a mid-length asymmetrical bob today. Since she has fine hair type, her locks always need a boost. And instead of hours of volumetric styling, she went for a simple but gorgeous haircut. In this way, the outweighed silhouettes make the natural volume stay with her all day long.
Straight Bob With Blunt Bangs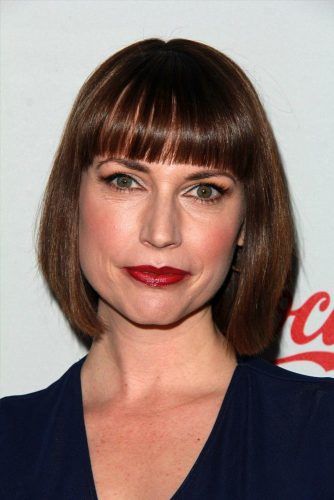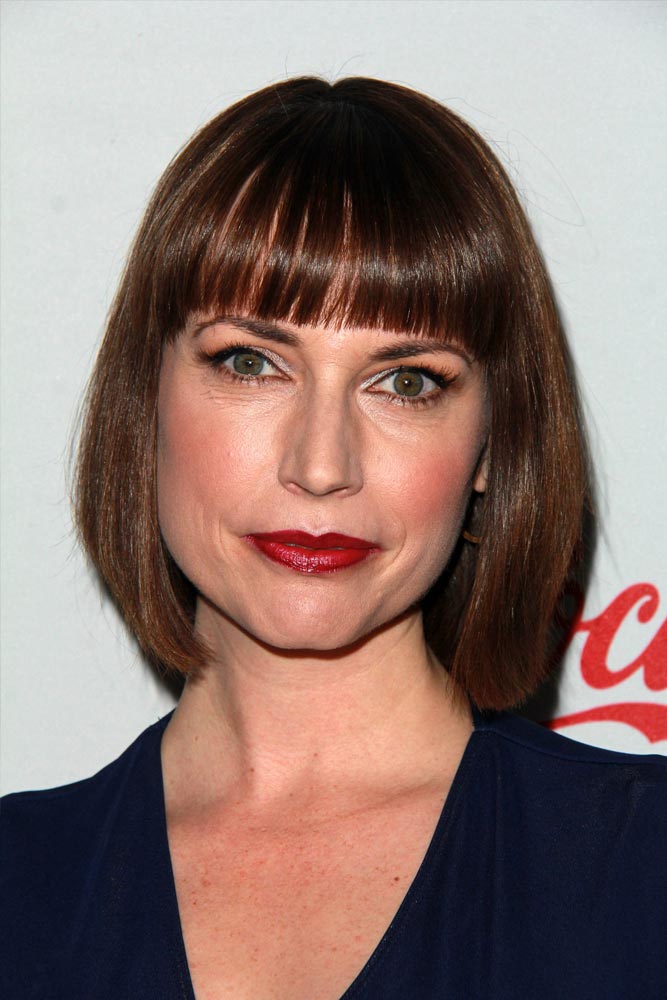 Source: Kathy Hutchins/Shutterstock
To give her face a slight framing touch, Julie Ann Emery cut her hair to a bob length and finished the look with blunt bangs. Everything may seem to be simple at first sight. But, in fact, this simplicity is what makes the actress look so fresh and young. It's no secret that bangs have the power to take years off. As for the straight bob, what can be better than pure classics?
Straight Bob With Long Center Parted Bangs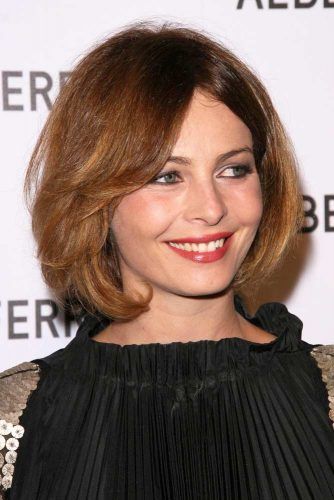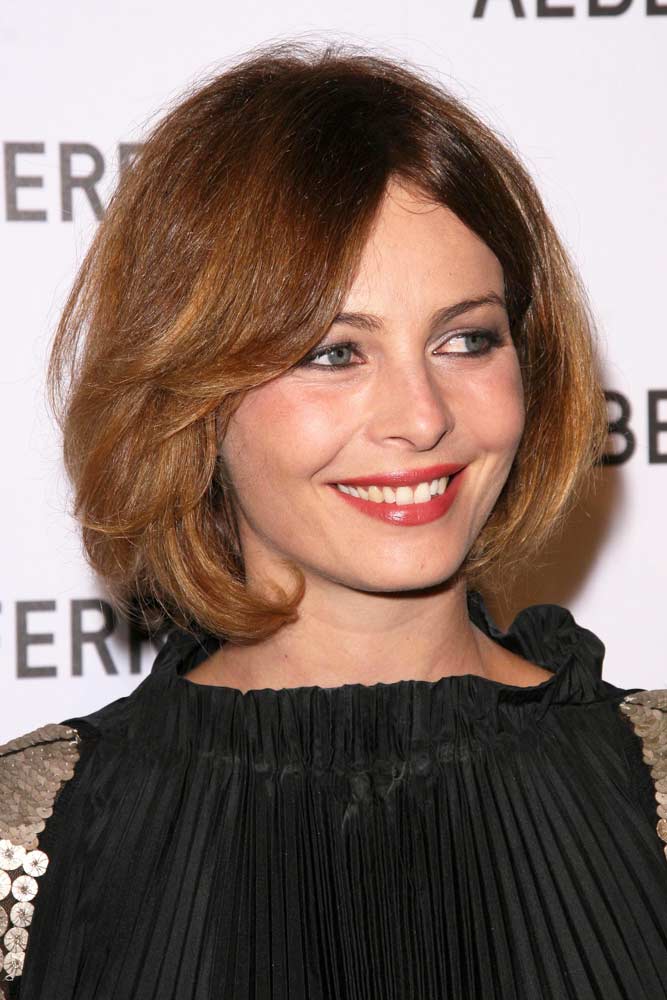 Source: s_bukley/Shutterstock
This look of Violante Placido is here to show you another way to benefit from pairing your bob with bangs. This time, they're long and layered, which allows the fringe to seamlessly blend with the rest of the hair.
As a result, a classic straight bob gets a pleasant volumetric twist at the front that changes the common image of the cut. Plus, this look gives some framing!
Middle-Parted Wavy Bob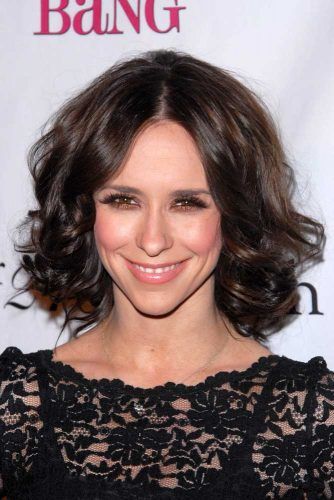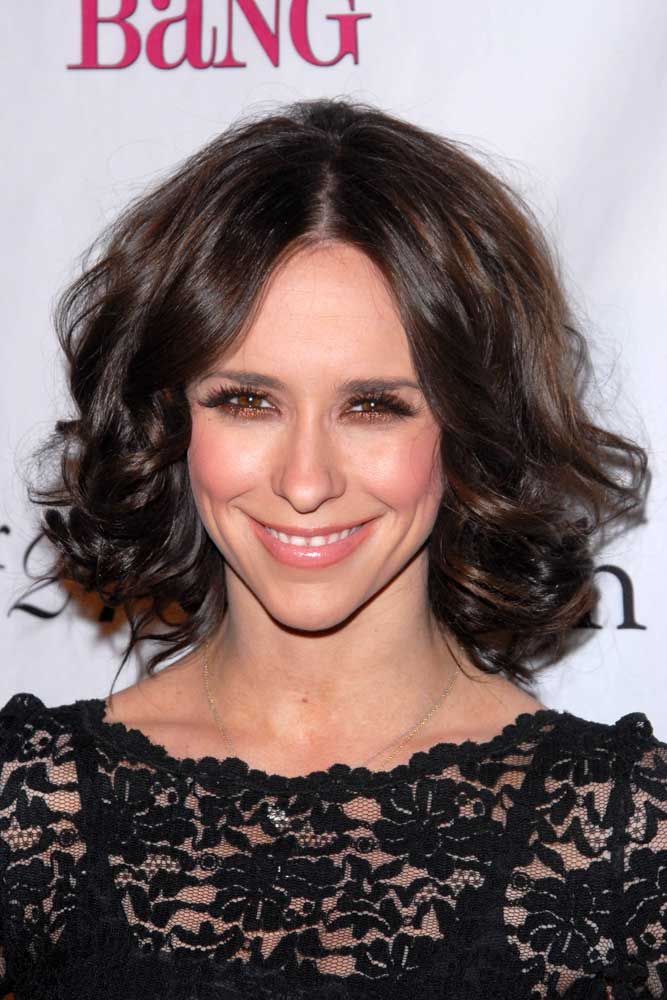 Source: s_bukley/Shutterstock
Everyone remembers Jennifer Love Hewitt not only for her ravishing acting talent but also for the stunning way she styles her hair. This woman has an absolutely sexy face shape, which, in its turn, requires a special hair approach to show up at its best.
Layers and middle parts have always been the number-one weapons of the actress, and now, she uses heavy artillery – a medium bob. And when it's wavy, it leaves people speechless.
Side Parted Wavy Bob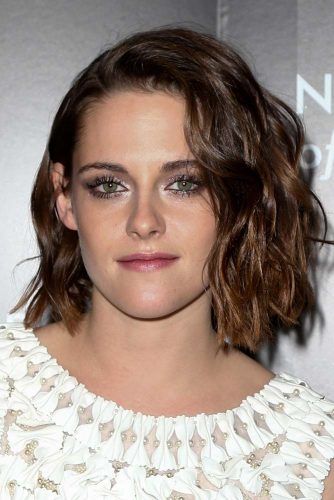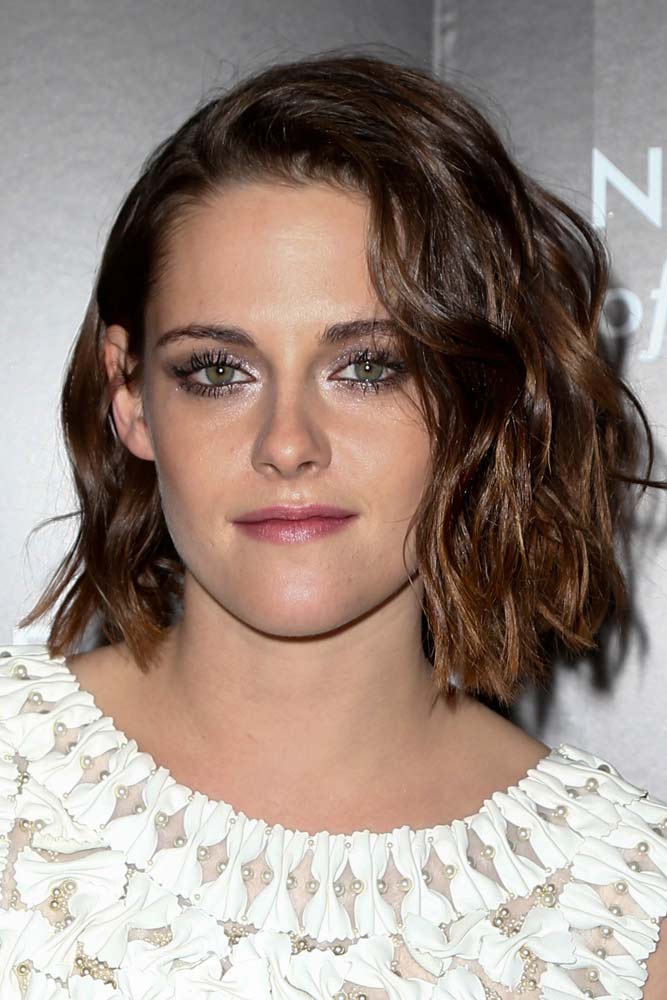 Source: Debby Wong/Shutterstock
Kristen Stewart is one of the few young actresses who prefers rocking extra short lengths to anything else. But, there's something she can't resist. Of course, we're talking about the bob.
The celeb loves the way this comfortable length allows her to play with textures and partings. Here, she gives a nice fresh take at medium bob haircuts, showing up with wet waves parted to the side.
Slicked Back Straight Bob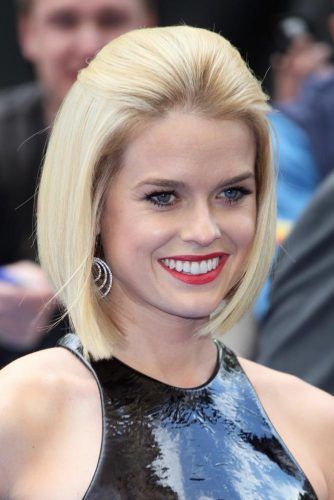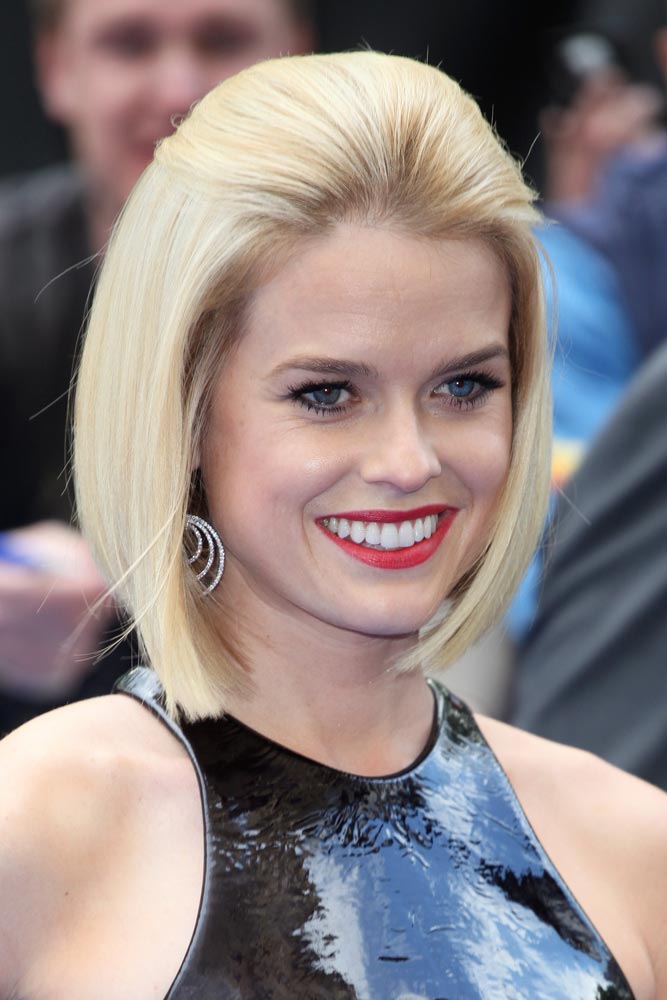 Source: Featureflash Photo Agency/Shutterstock
Alice Eve's hair changes like the weather; today she can rock a long mane full of waves and tomorrow the slays cameras with a straight bob. Such experiments can help a woman to discover her new angles.
And here's what we have discovered about her after seeing this straight bob: the actress has a diamond face shape that goes perfectly with slicked bob curving at the ends. As for the top, it adds more volume to the front, balancing out all facial features.
Bob With Hollywood Waves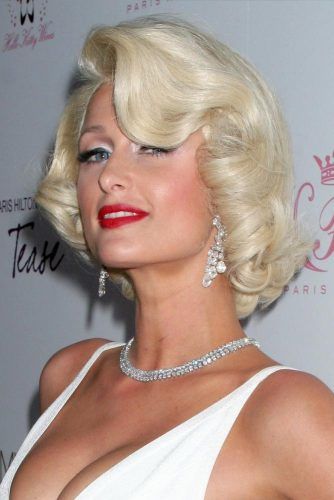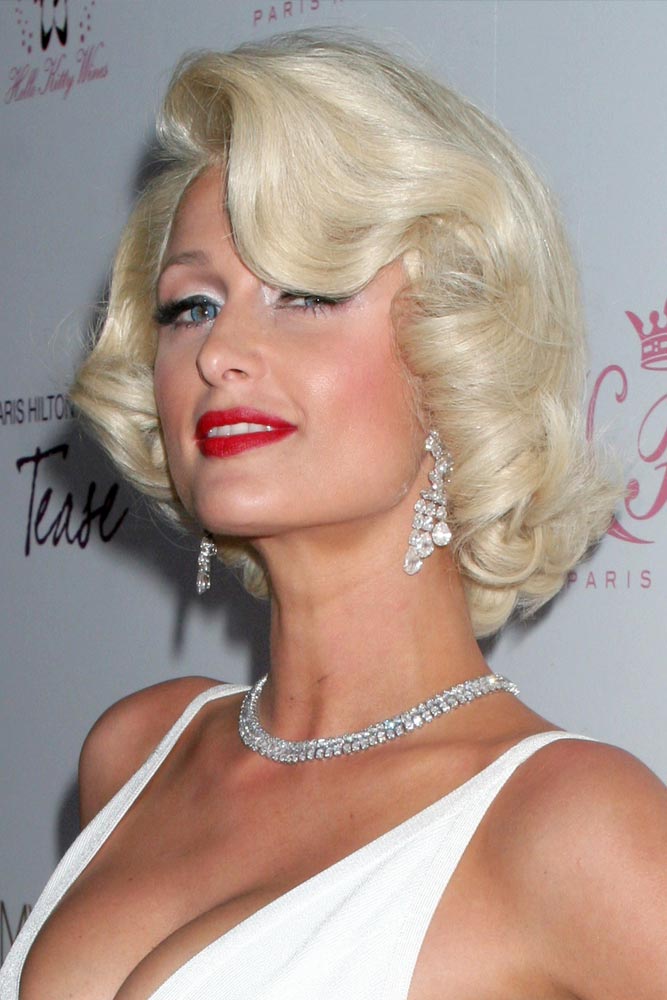 Source: Kathy Hutchins/Shutterstock
If you like to always be in the spotlight as much as Paris Hilton does, don't forget to save this bob to favorites. Though the classic idea of Hollywood waves features long hair, nothing could stop the famous girl to add some Merilyn-inspired vibes. Besides, the shorter waves are more distinctive and thus more flattering to square faces, and this look is the best example.
Faux Bob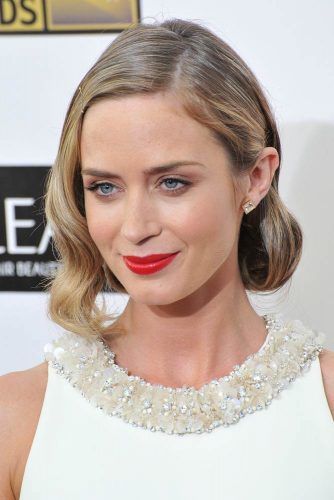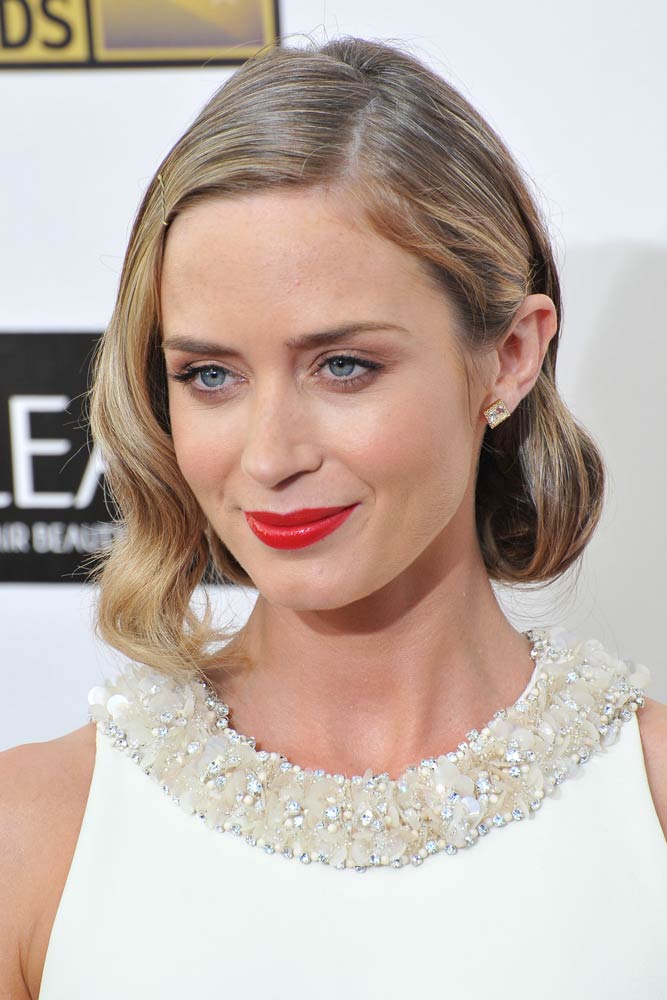 Source: Jaguar PS/Shutterstock
Don't worry; female celebrities can also be indecisive about their hair. When Emily Blunt wasn't sure if she's ready to cut her hair to medium length but still wanted to appear with a bob, she didn't give up this idea.
With the help of some pins, you can fold your hair inwards and thus create a faux bob. The look was so gentle and feminine that no wonder if she went to her stylist the next day.
Messy Layered Bob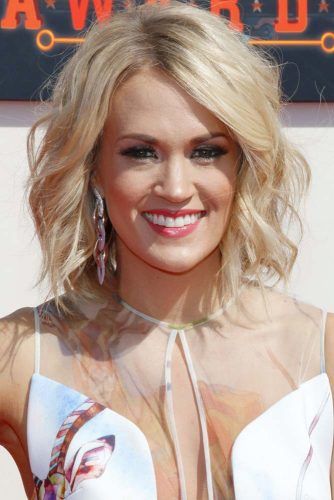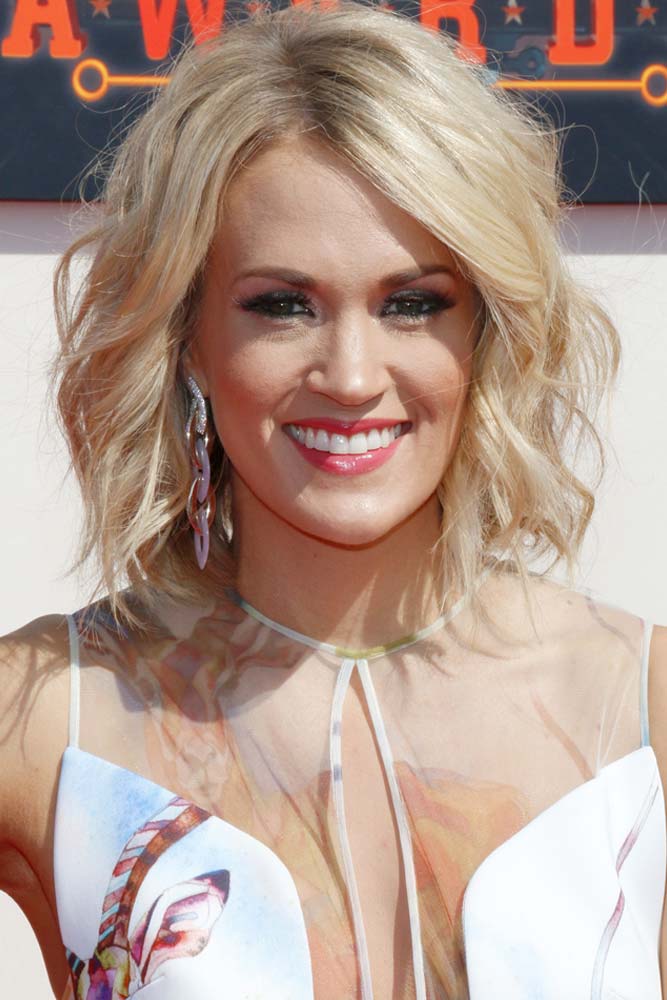 Source: Tinseltown/Shutterstock
Carrie Underwood with medium length hair. What a great surprise! Although the popular singer loves to flaunt with amazingly voluminous, long mane, she doesn't restrict herself to playing around.
And it goes without saying that this layered messy bob is a success. The little layers provide tons of volume and movement while the messy style enhances the effect.
Middle Parted Straight Bob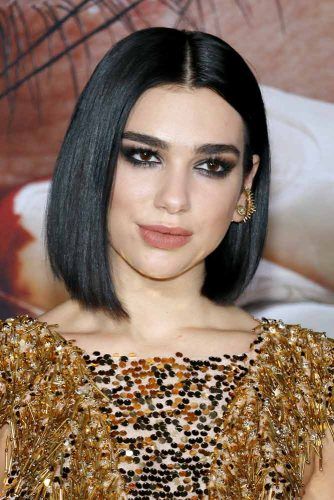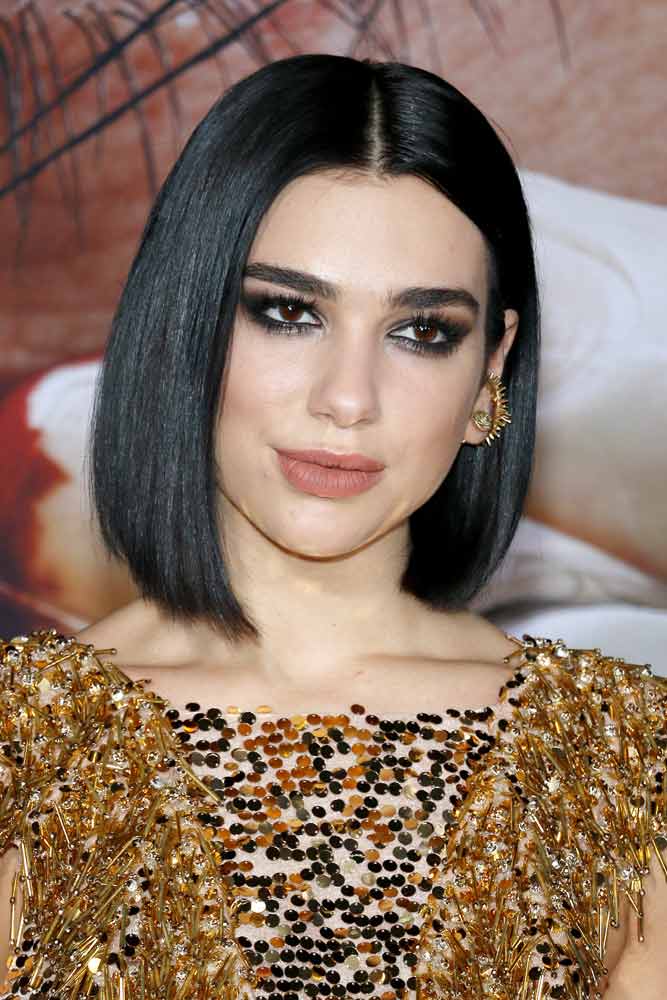 Source: Tinseltown/Shutterstock
The luscious locks of Dua Lipa seem to be a piece of art. Whatever length, color or style she goes for always looks unforgettable. And when it comes to classics, this girl simply nails it.
There's nothing easier than rocking a straight bob and part it to the center. Still, there's nothing more beautiful than the charm of simplicity brought by the look. By the way, this way of parting can actually frame round faces.
Wavy Layered Medium Bob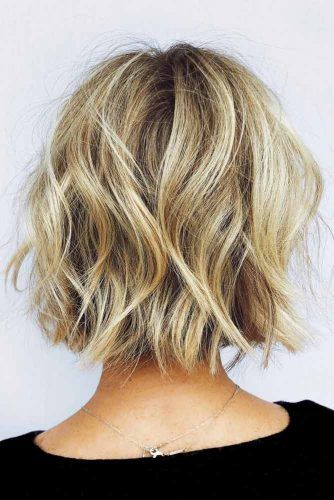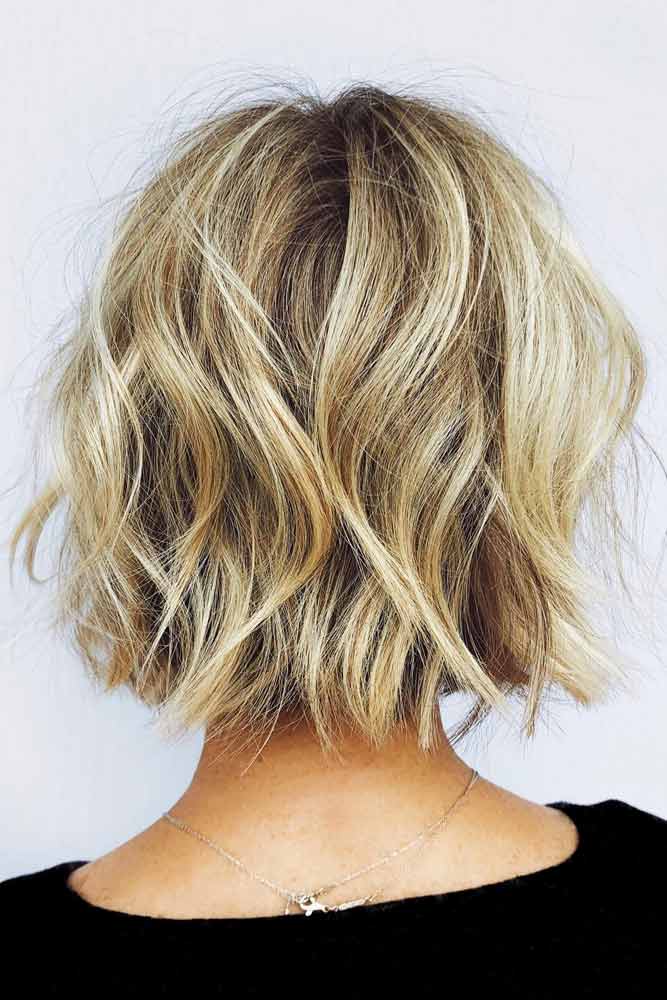 Source: chrisjones_hair via Instagram
Medium layered bob haircuts are known for their versatility. No matter your hair type or face shape, you can definitely adopt one for yourself. With such a length of the haircut, you will be able to accentuate your long graceful neck or make it seem like that.
Because it's cut in layers, this bob type will appear extremely flattering to girls with thin and flat hair. For added texture, apply a sea salt spray to your hair and curl it with a curling wand. To give the waves a natural and tousled appearance, rake the fingers through your locks. Additionally, you can highlight your layered haircut with skillful bronding.

Side Parted Straight Bob Haircut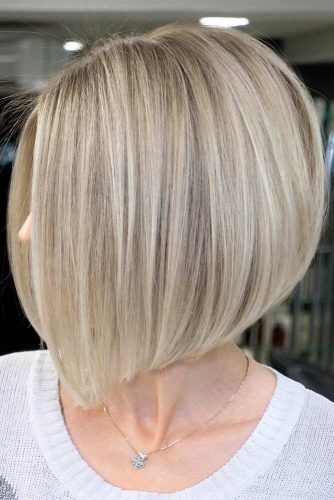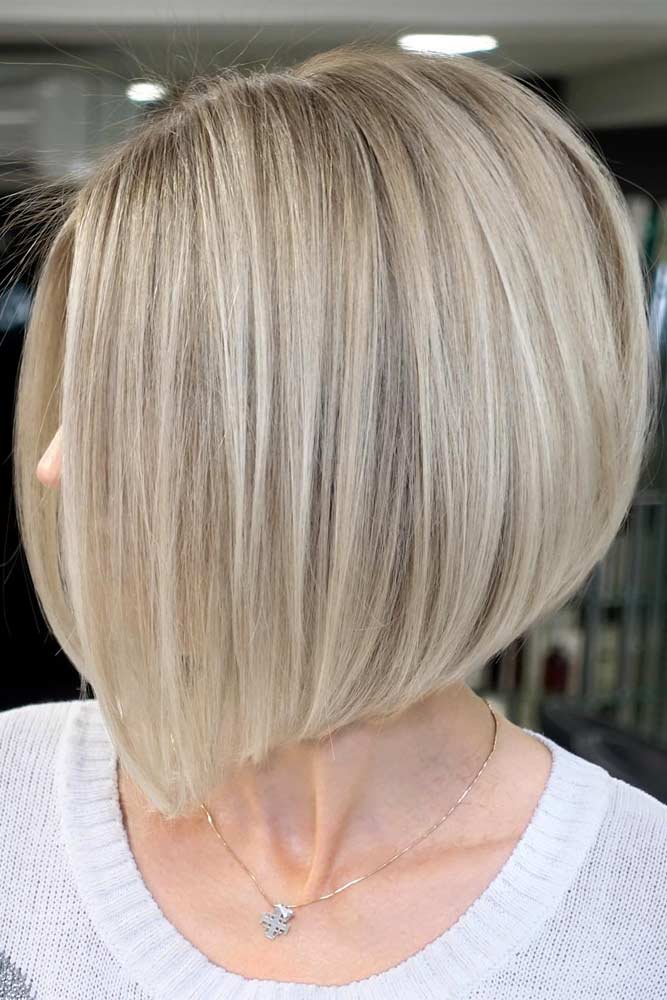 Source: gulevich.vladimir via Instagram
Among all of the women haircuts medium bob is probably one of the most varied. If you've just got a fresh blonde balayage, you have a great opportunity to showcase its clearly displayed colors through straight sleek strands. What else makes this medium bob haircut stand out is the angled front, which gives more definition to the sharpness of the jawline. If you want to emphasize the edginess of the cut, harness it with a side part.
However, to keep your bob smooth and sleek, you'll need to make a little effort. Always wash your hair with straightening shampoo and conditioner. Before styling, don't forget to use a frizz-fighting product. To achieve the desired slickness, use either a straightener or a blow dryer with a round brush.

Messy Bob With Bangs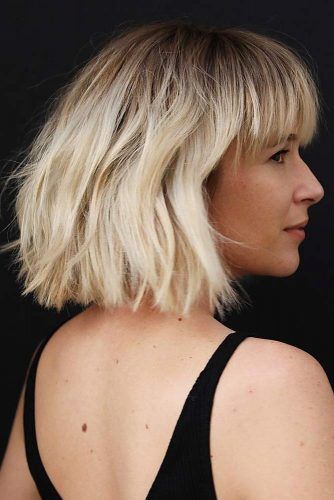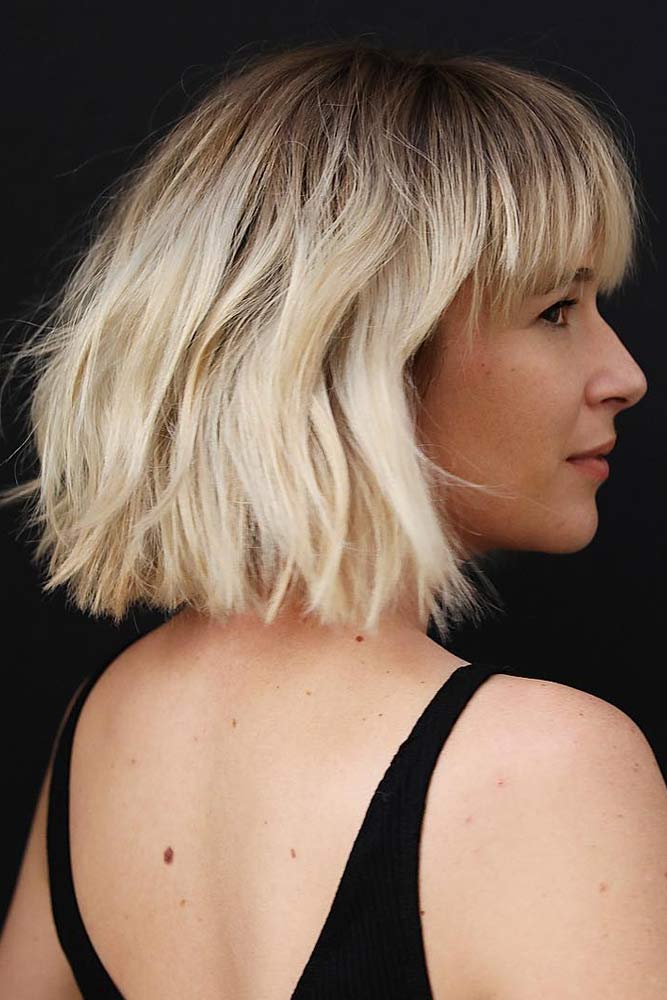 Source: anhcotran via Instagram
If you want to make your face appear more proportionate, opt for medium bob haircuts with bangs. Bangs are a great way to frame your face and disguise an expansive forehead. A medium length blunt bob can be paired with any type of bangs, from wispy to pixie. Not to make it seem stiff, keep the movement intact by giving your hair a textured and disheveled look.
This messy bob has an effortless and relaxed breeze. To achieve this look, go for a soft blonde balayage and beachy waves. Cut your bangs so that they would skim your eyebrows for a sexy and soulful glance.

A-line Bob Haircut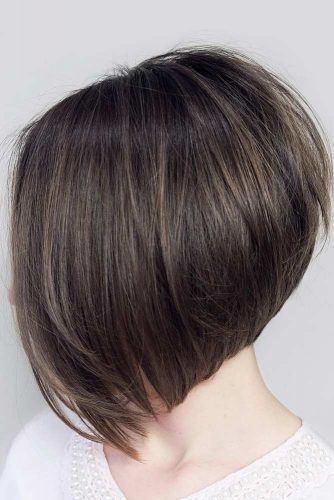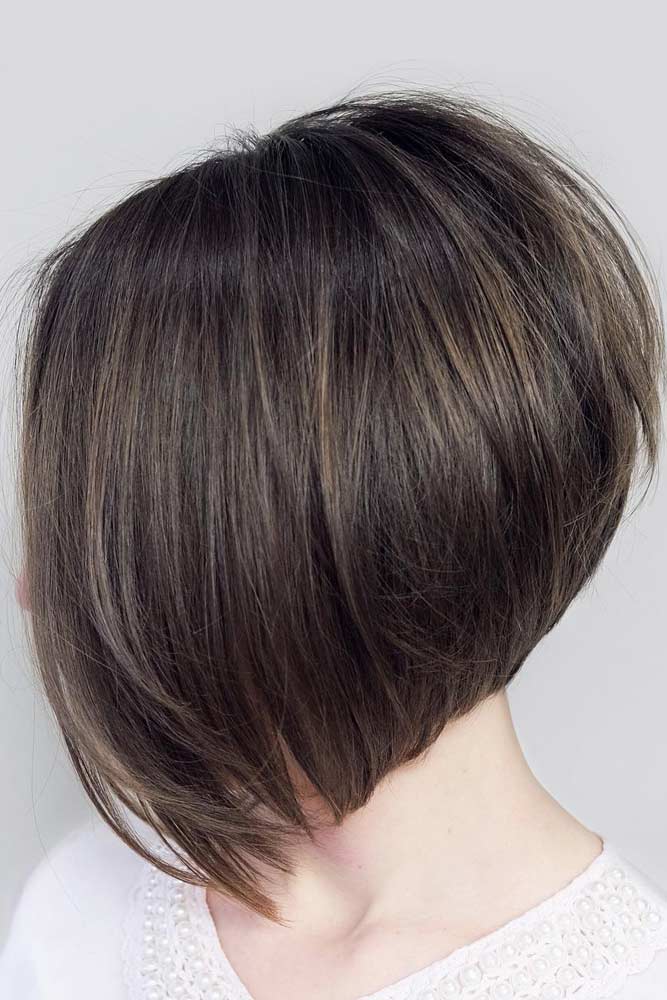 Source: gulevich.vladimir via Instagram
To get an A-line bob, you need to have your hair gradually cut so that it would be the shortest in the back and the longest in the front. Ideally, the angle should start from the nape and finish at the sternal notch. The best thing about this cut is its sheer versatility. It flatters most shapes of faces and types of hair. Oftentimes, an A-line bob haircut helps to frame the face highlighting its most prominent features.
There's another variation of a short back long front haircut, which is an inverted or graduated bob. However, the back in medium inverted bob haircuts is tapered and has stacked layers, which gives it a more curved appearance.

Curly Bob With Bangs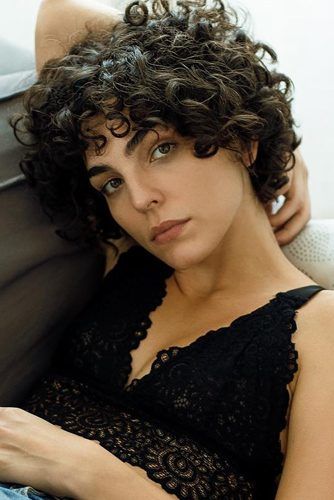 Source: juliakonrad via Instagram
Wavy and curly hair is bound to be sported in a bob. The perfect settings for such a hair type are medium length bob haircuts with bangs. They allow you to show off the beauty of your taut and bouncy locks while keeping them under control.
Cut your hair in even layers to create an ample and defined look that will perfectly frame your face. This is an instance of low maintenance medium bob haircuts that come out most attractive with minimum or no styling at all. Don't skimp on a special shampoo and conditioner for curly hair though. They'll help to hold your coils in shape and tame frizziness.
Leave your hair air dry after the shower and don't you dare brush it! By combing or brushing your ringlets, you may not only ruin their wiry shape but also damage the hairs themselves, which doesn't do good to your mane. When dry, highlight your stately black ringlets with a touch of soft gel for a glossy finish and enhanced texture.

Sharp Edges With A Touch Of Waves
Source: hairbykimtran via Instagram
If you're looking for perfect medium length bob haircuts for thick hair, then a blunt bob should be the cut of your choice. With its sharp edges, it creates a unique and stylish look that suits most face shapes. To give your medium bob haircut a less stiff appearance, style it in messy soft waves with a side or middle part. Color-wise, go for an ash blonde balayage with platinum highlights and natural roots.

Wavy Stacked Bob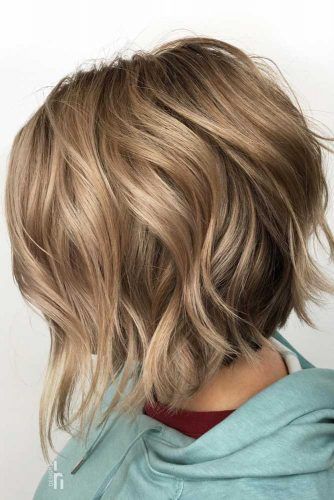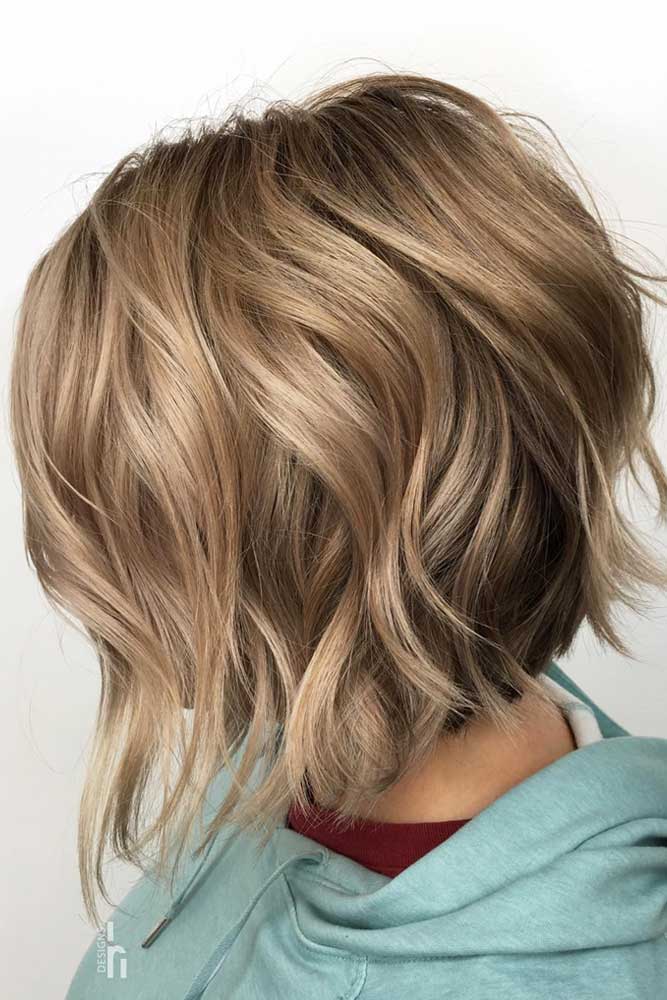 Source: headrushdesigns via Instagram
A stacked bob is an example of medium bob haircuts with layers that look great on everyone. To achieve the look, the back of the head should be layered in such a way that it stacks, hence the name. You can harness it side-parted or with bangs, styled any way, it will turn out chic and fabulous.
To make them cute medium bob haircuts can be coiffured in waves. Depending on your personal preferences, make them soft and dapper or ripple and asymmetrical. This cut looks extremely cool when the lighter side is tucked behind the ear.

Middle Parted Medium Bob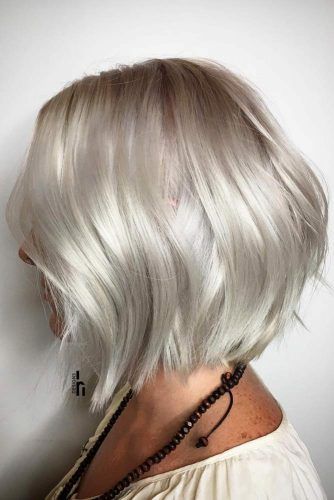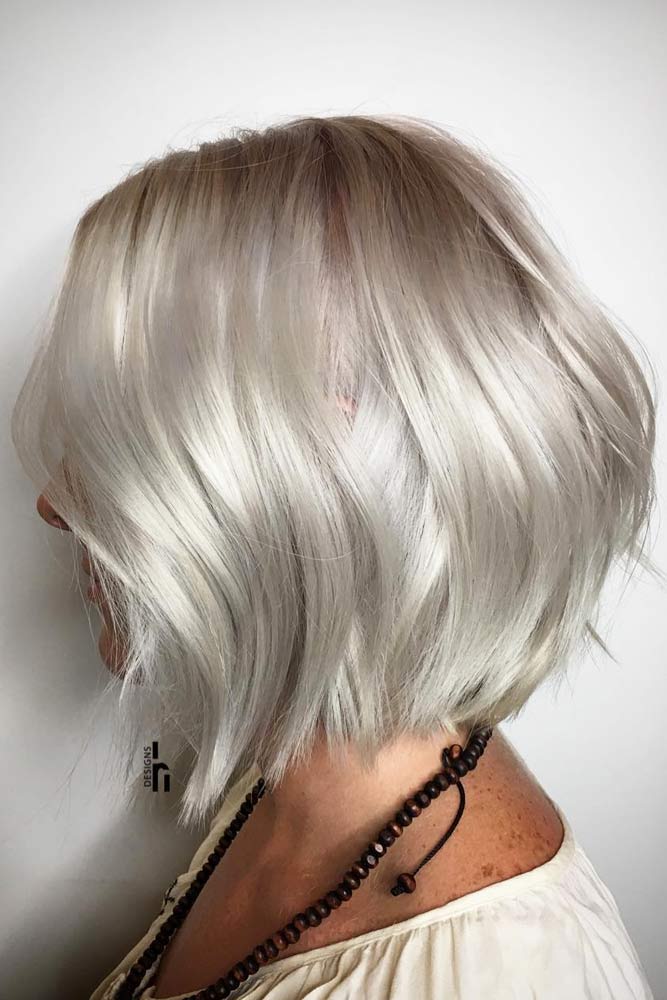 Source: headrushdesigns via Instagram
If you don't want to go too elaborate with your hair and opt for classic medium length bob haircuts, you can play around with the color then. With a little tousled platinum blonde hair, you can easily achieve a gleaming ribbon effect that can't be left without attention. Featuring a chin length, this hairstyle comes out textured and dimensional thanks to delicate inner layering. This, in turn, makes it extremely versatile.

Asymmetrical Bob Haircut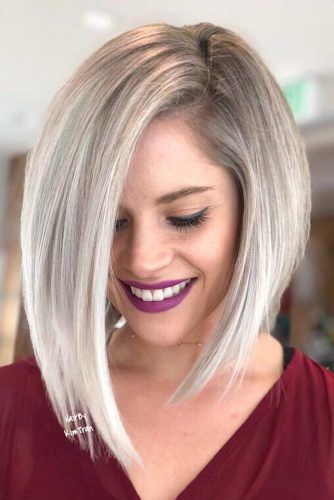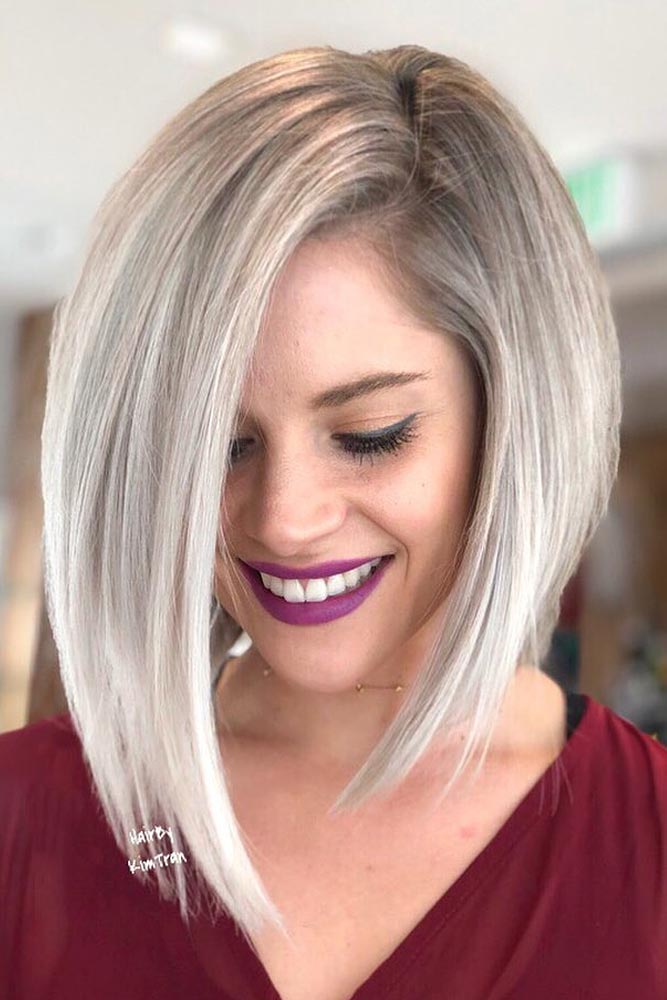 Source: hairbykimtran via Instagram
Interestingly, the easiest way to get medium angled bob haircuts is to cut them symmetric. To create asymmetry, you simply divide your hair into two sections with a deep side part. The hair falls so that it creates one of the angled medium long bob haircuts with longer front and shorter back.
This is an easily manageable haircut, as all you need to do with regard to styling is to wrap a couple of random strands around the curling wand and apply a texturizing spray or hairspray with a light hold. Icy-blue and ash blonde highlights make the look more vivid and defined.

Wavy Bob With Bangs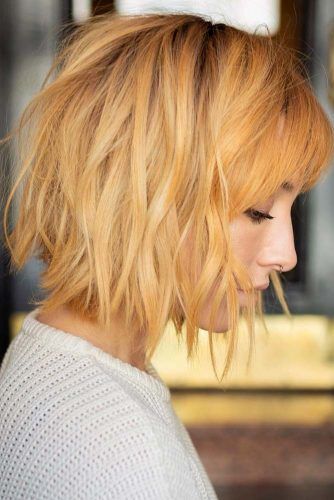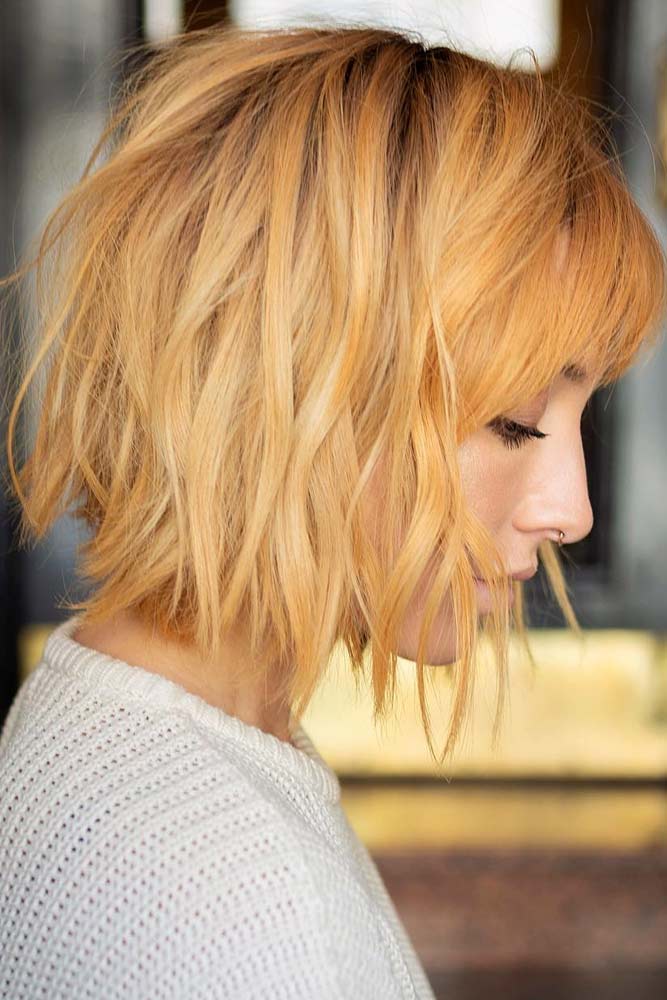 Source: cutyourhair via Instagram
One of the best medium bob haircuts for fine hair is a wavy bob with bangs. Such medium shaggy bob haircuts are cut in layers, which makes them easier to style. The disheveled look this haircut has creates the impression of the full head of hair. Bangs, in turn, help to hide an expansive forehead or wide face. A caramel color with ginger streaks makes the hair look even more voluminous and dimensional.

Soft Blunt Bob With Nature Curls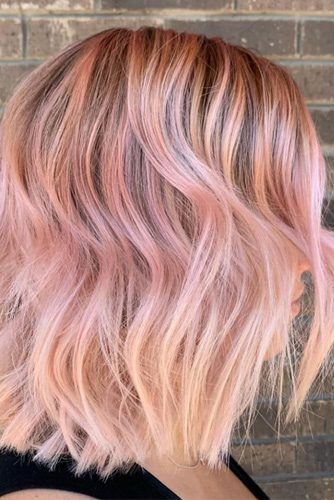 Pink Bob With Side Bang
Bright Ombre Mix For Medium Bob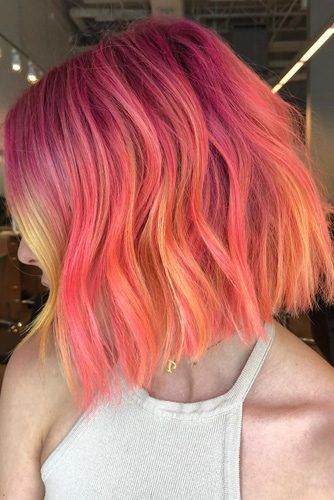 Medium Bob With Textured Razored Ends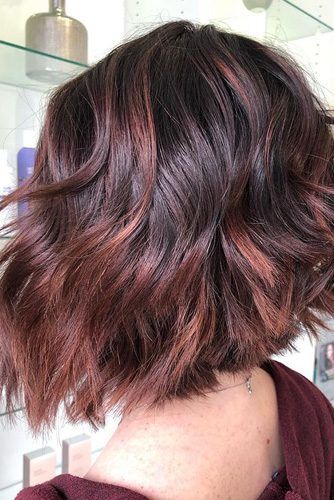 Messy Deep Wave Bob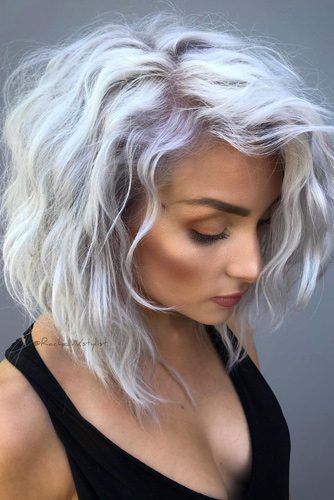 Slick A-line Bob Haircut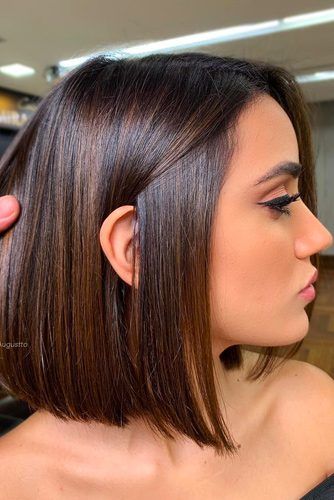 Bob With Straight Bang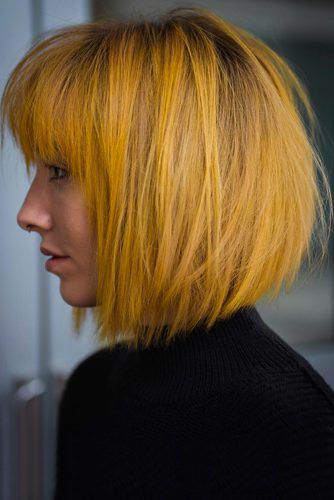 Graduated Textured Messy Bob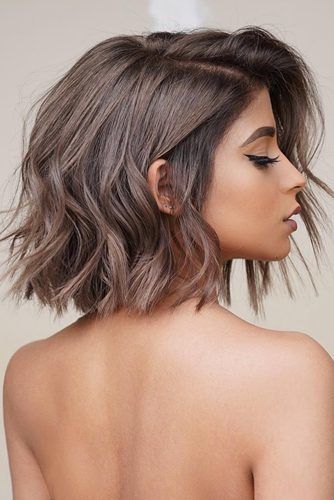 Bob Haircut With Big Volume Blow Out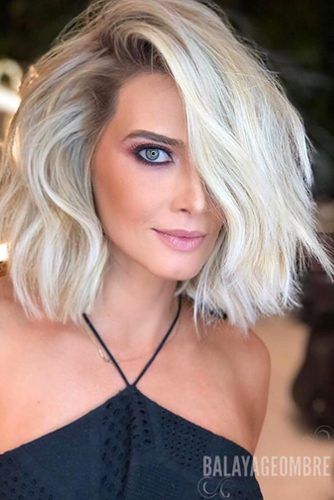 Popular Medium Bob
Source: Headrushdesigns via Instagram, Emily_luciano via Instagram, _Colourgoddess via Instagram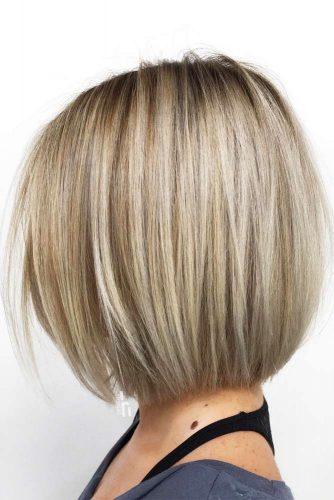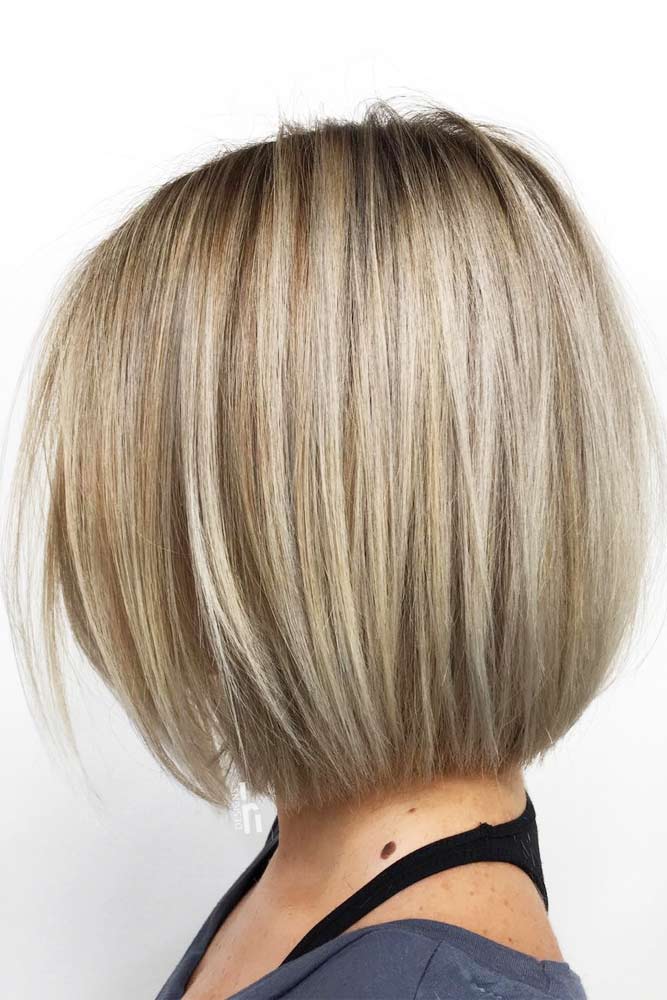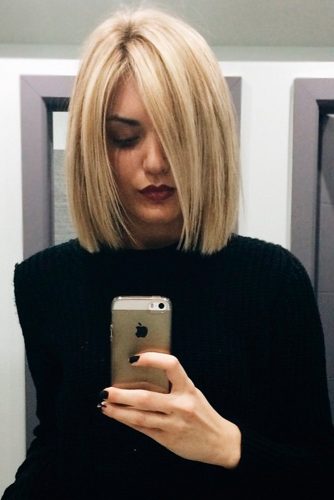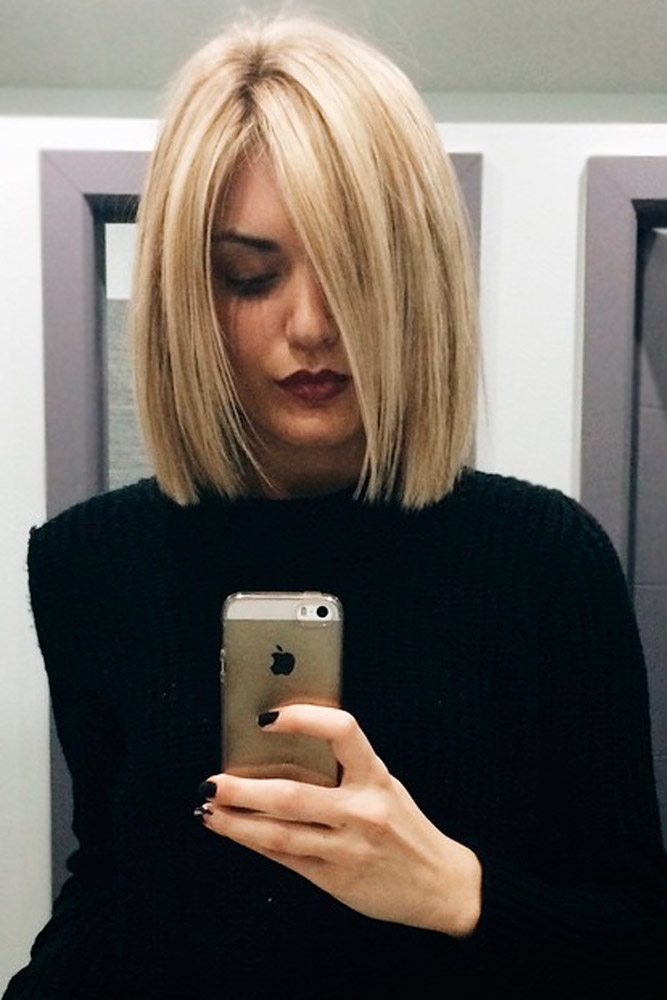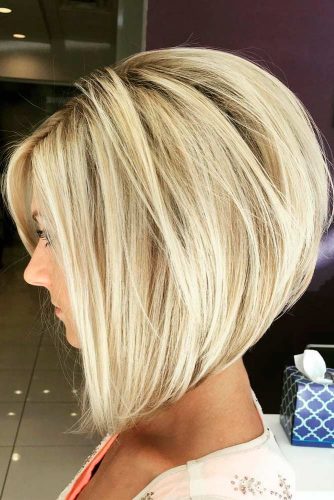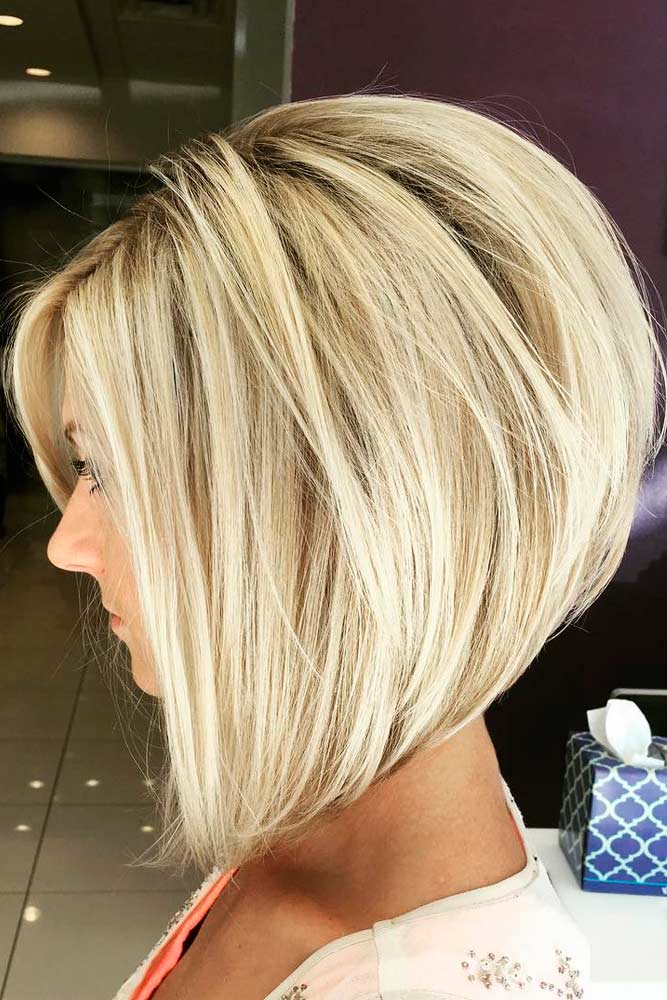 Unlike short bob haircuts, mobs require less styling. Shorter hair is not that good at holding a styling product. Also, it might take a while when you wish to grow up a shorter bob.
Long Bob Haircuts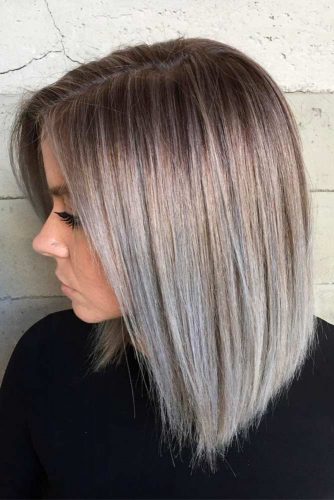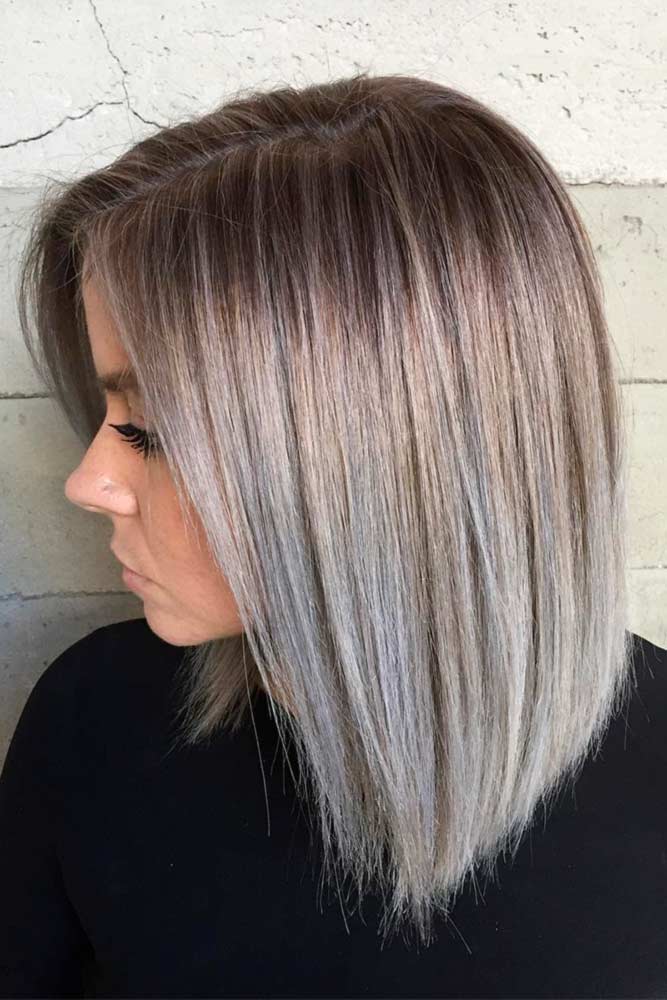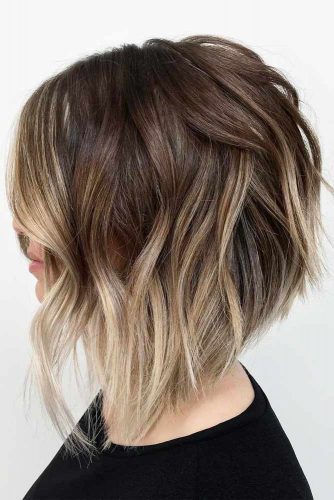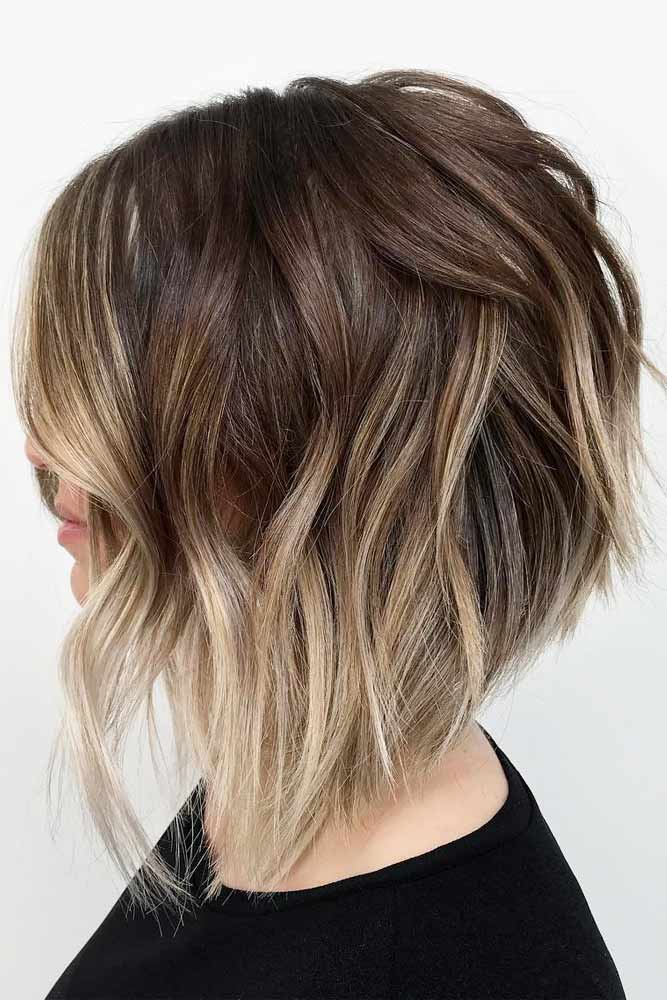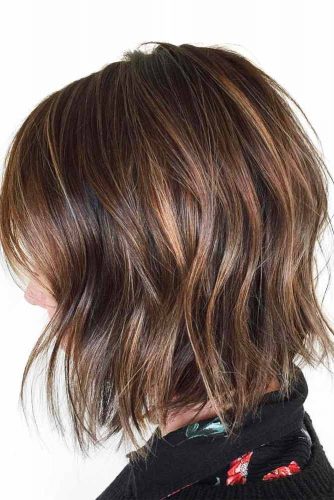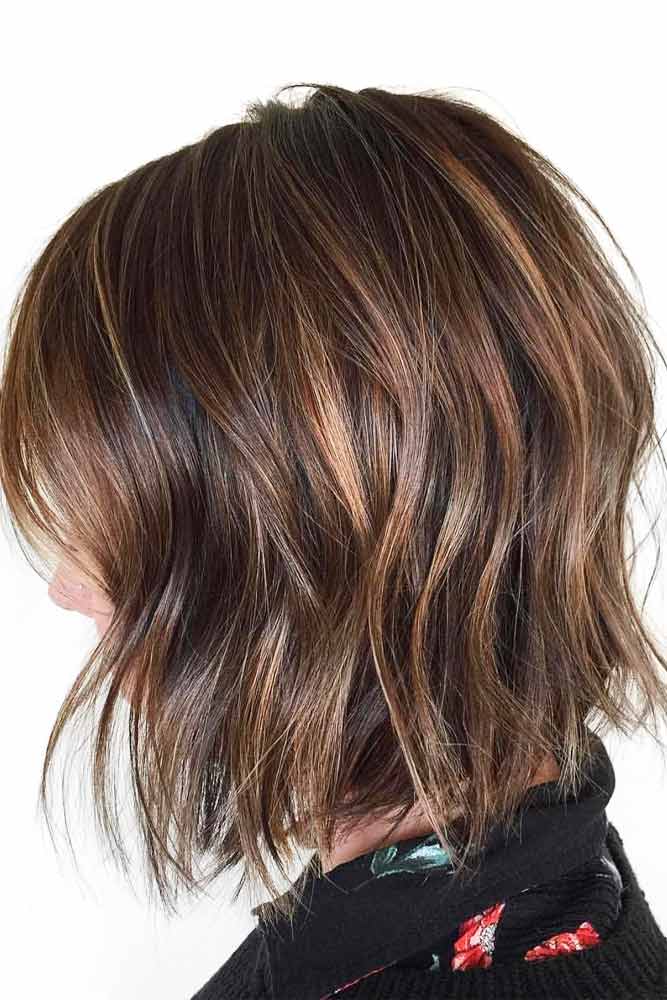 And unlike
long bob haircuts
, mobs are less likely to appear straggly. So, mobs are just great. Also, there are so many styling and coloring options and the types of mob cuts to consider.
Light Curls Bob Haircuts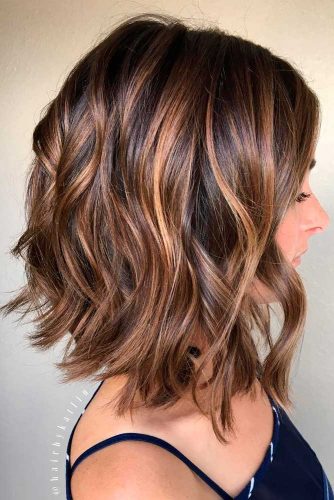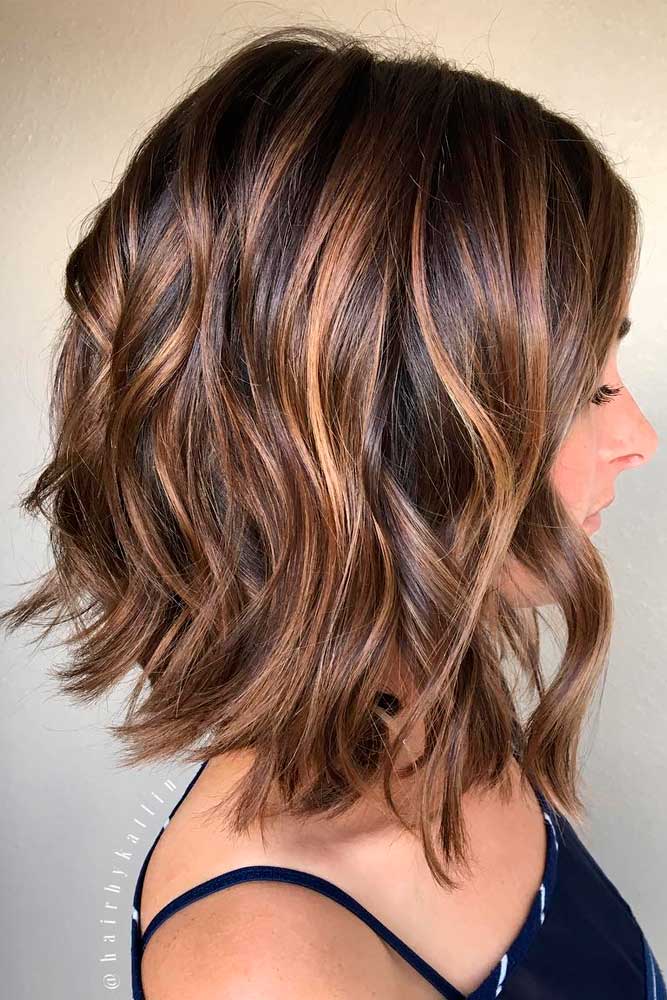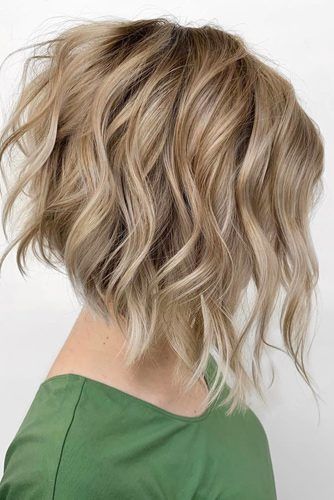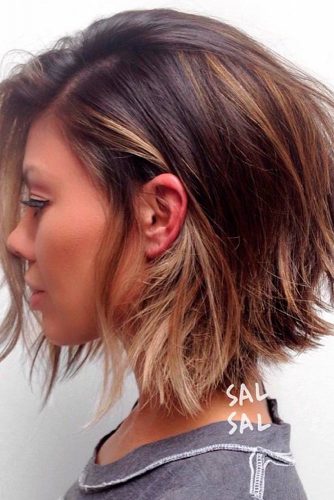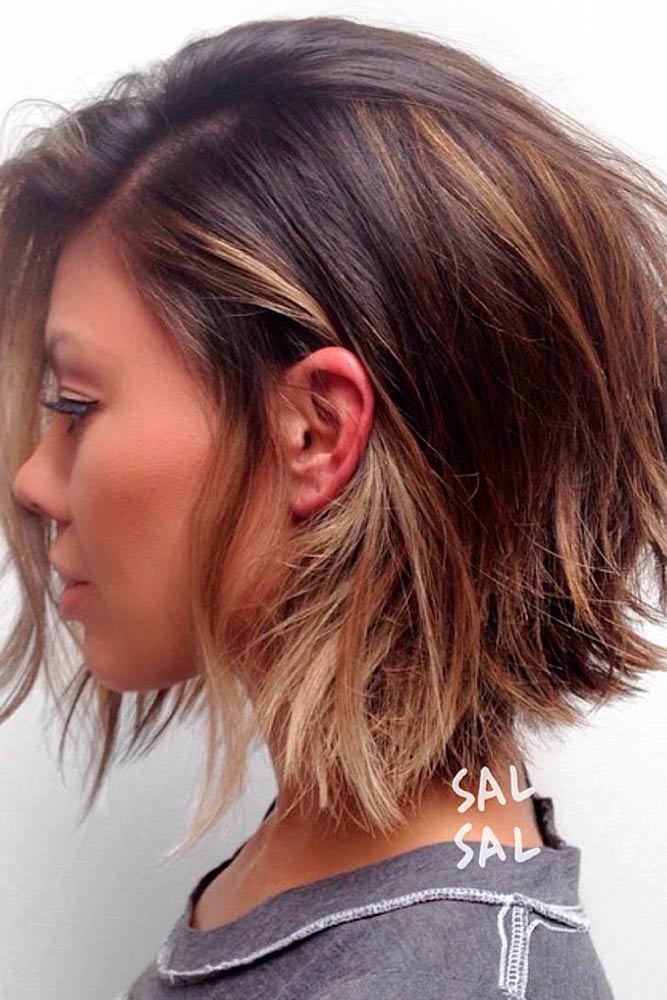 For example, a classic mob reaches just below your chin and its interior layering is not very distinct. The styling is not difficult at all and can be easily done at home. You will need a blow dryer, a curling wand or iron, and hairspray.
Color Options Medium Bob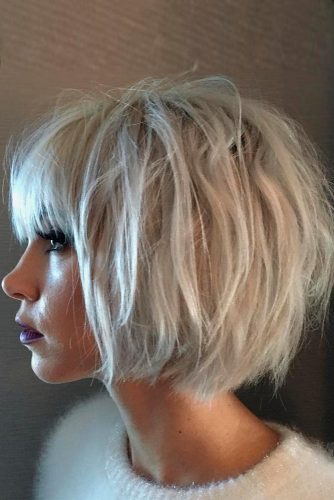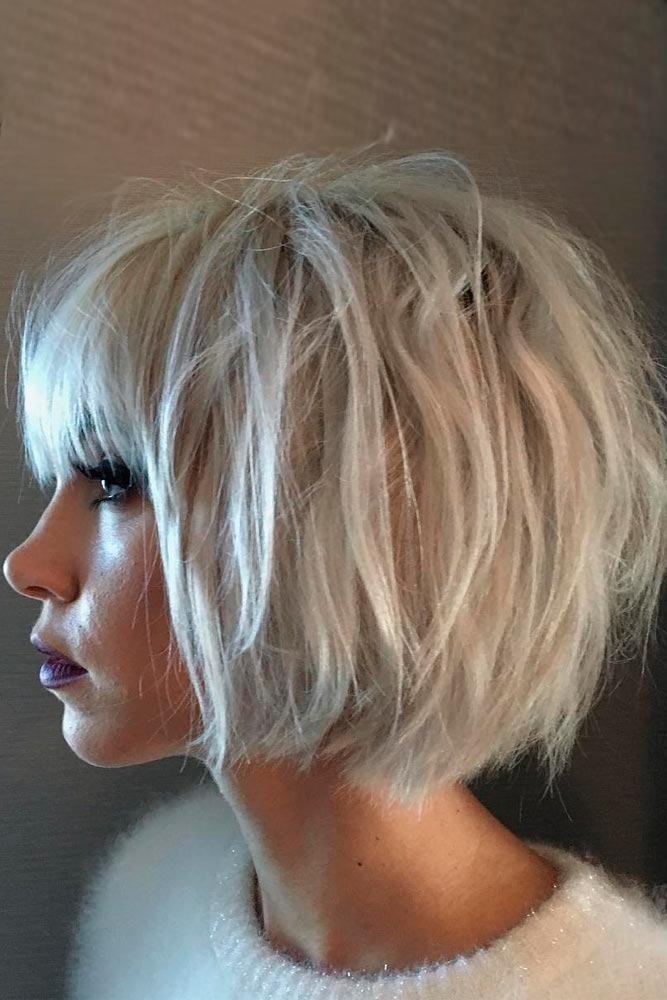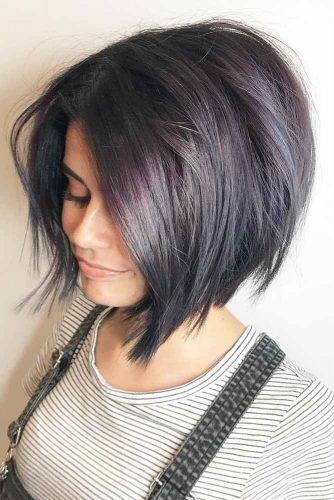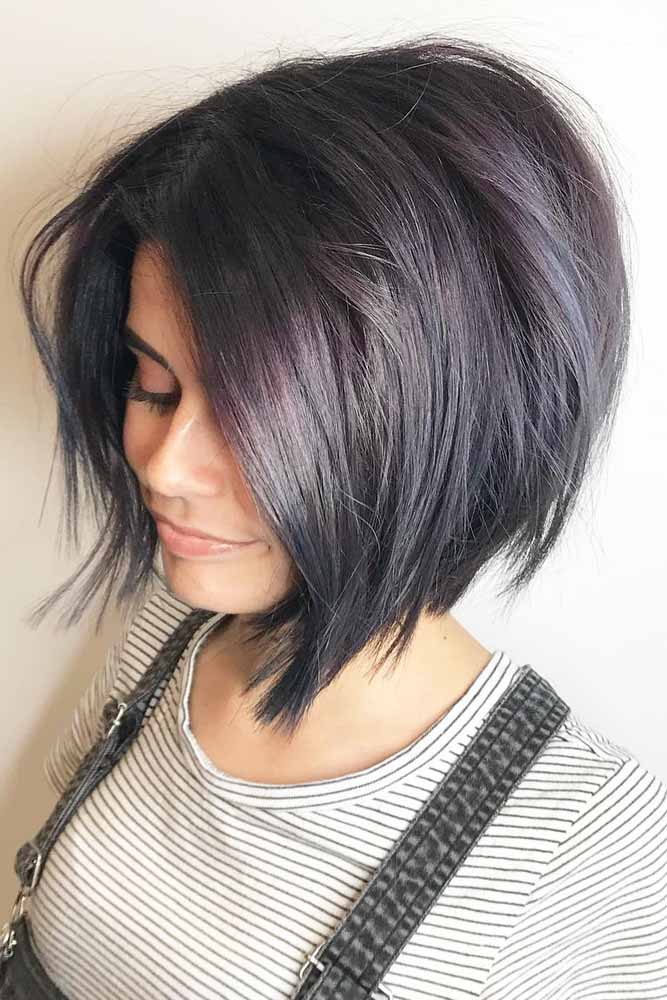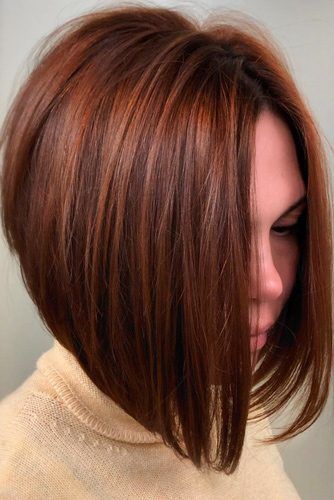 First, create lift at its base with the help of a blow dryer. Try to smooth the ends. And then a curling wand or iron will assist you in curling pieces, one inch each, in alternating directions.
Cool Curls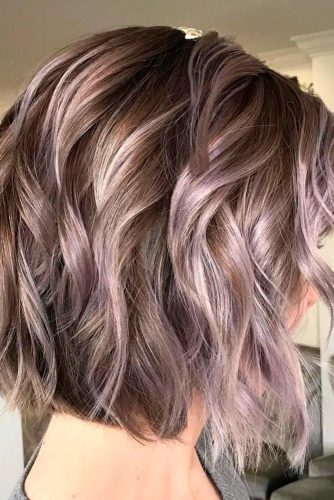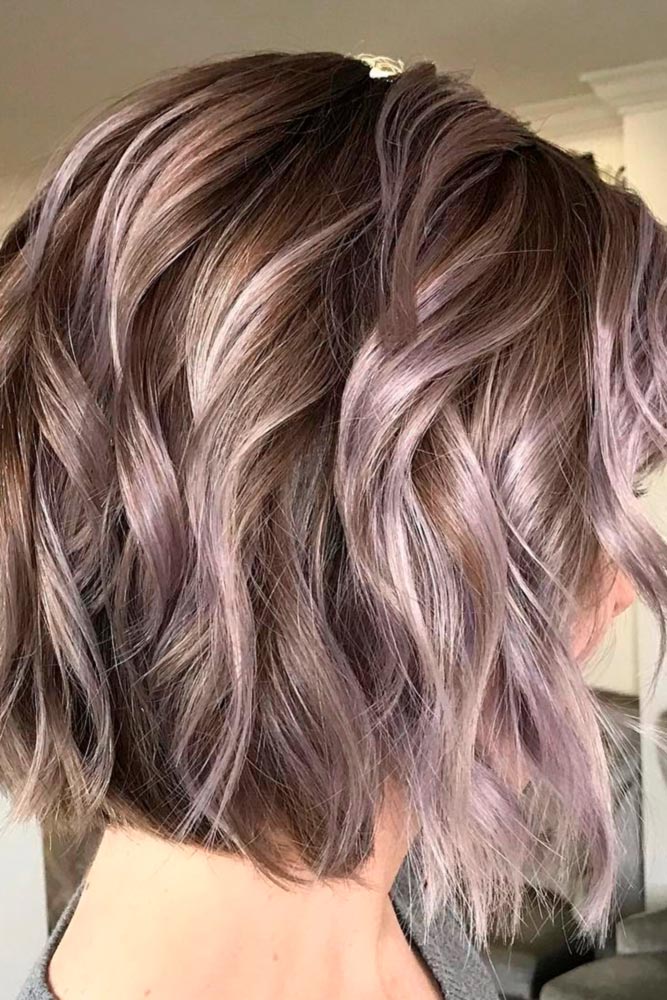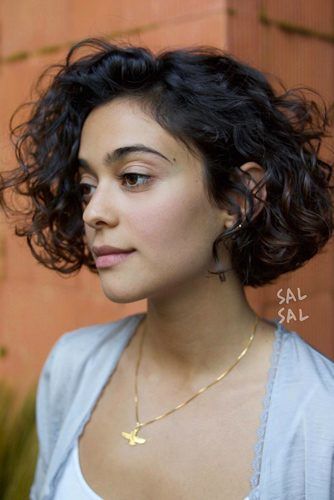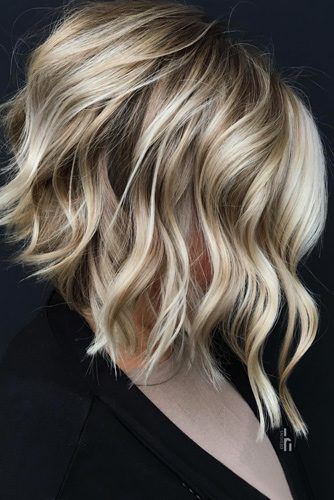 Stylists find it flattering when hair is curled sort of away from a face. To achieve a look that is not too polished, leave the very ends straight. When the curls are cool, finish the styling process with hairspray.
Medium Bobs With Bangs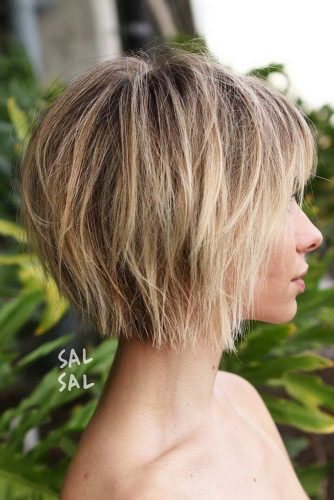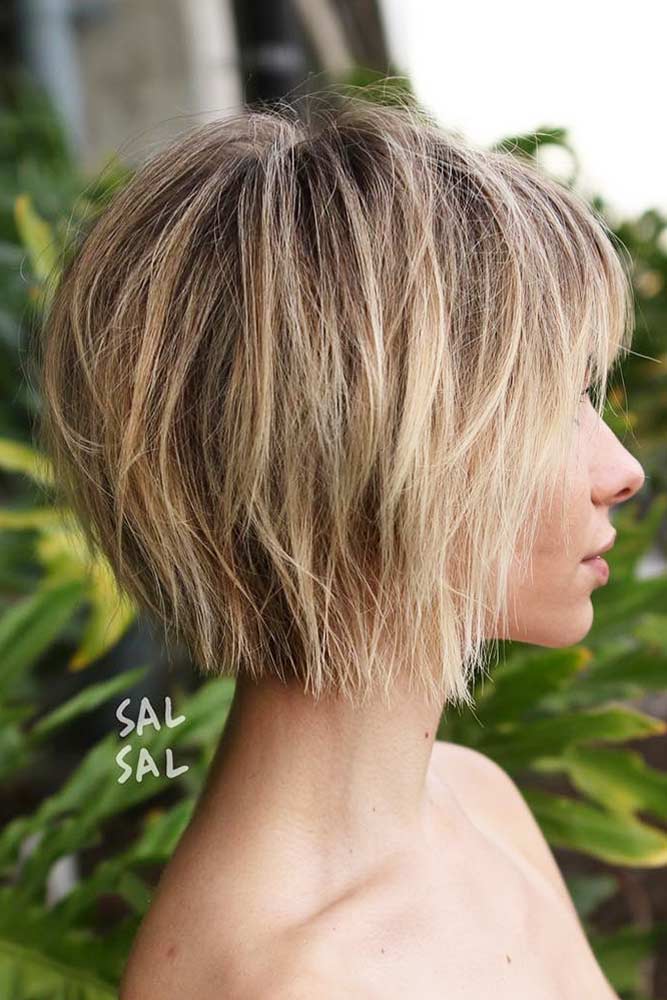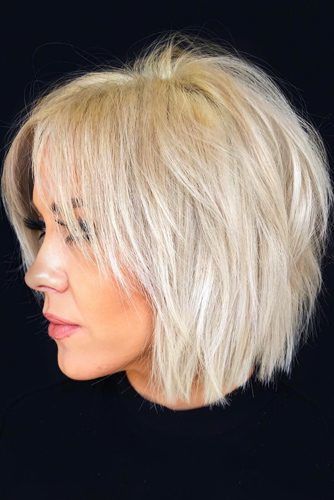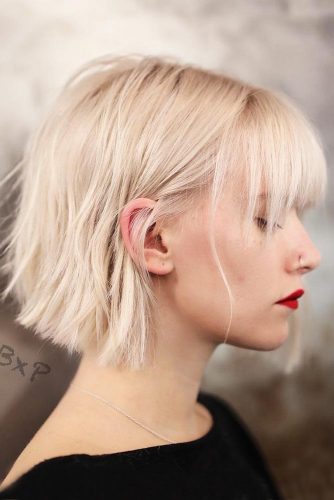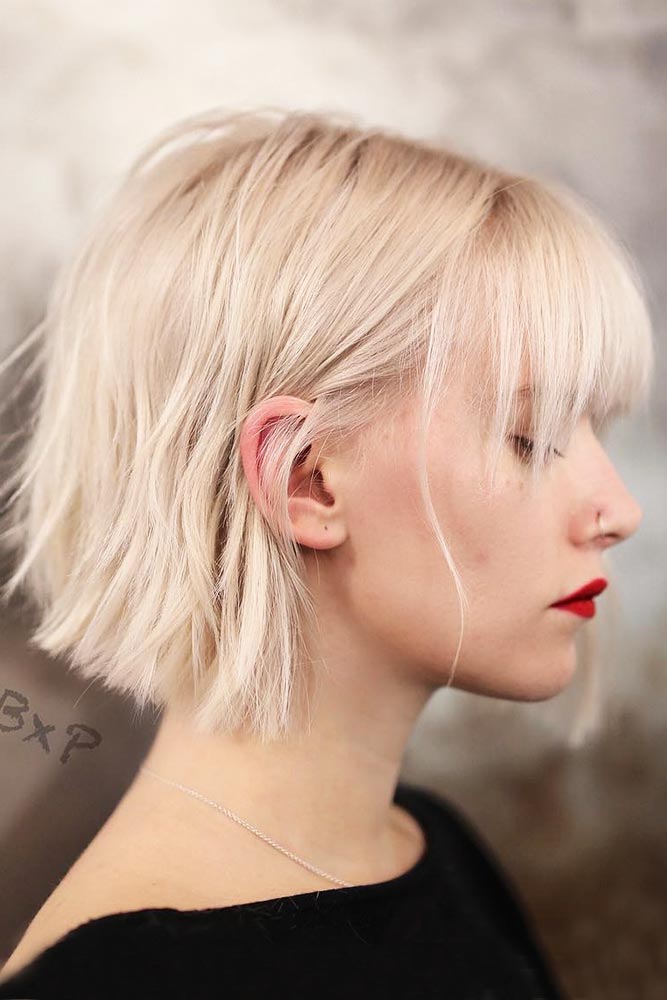 The bang is a very habile weapon in the struggle for female beauty: with its help one can hide a wide forehead or emphasize the face oval. But do not forget that cut bangs require daily styling. It is simple enough to make it: wet your hair and lay it, twisting the ends down with the help of a round brushing and hair dryer. For longer fixation, use some mousse or a hair spray.
Inverted Medium Bob Haircuts
Source: headrushdesigns via Instagram, styled_by_carolynn via Instagram, cemgumush via Instagram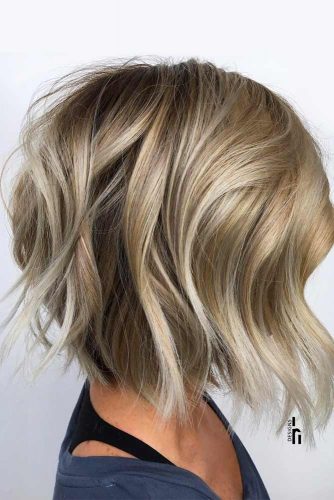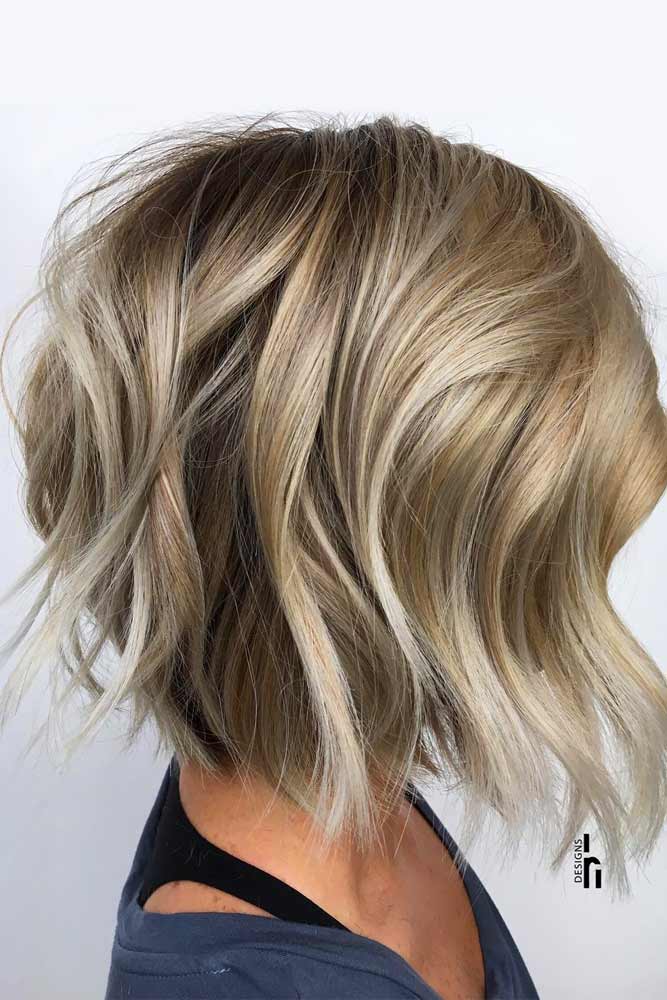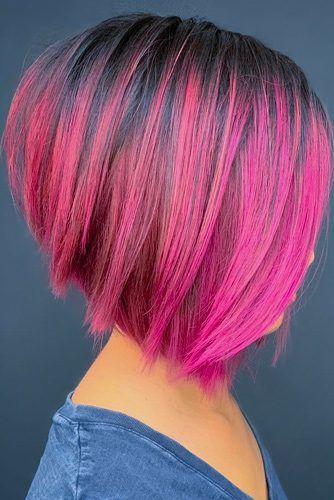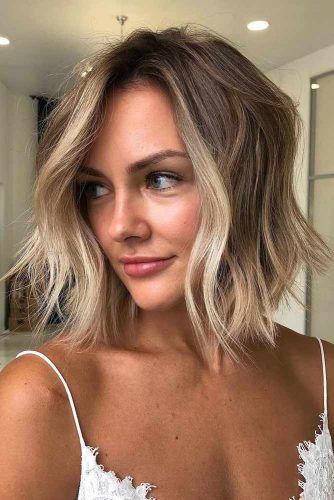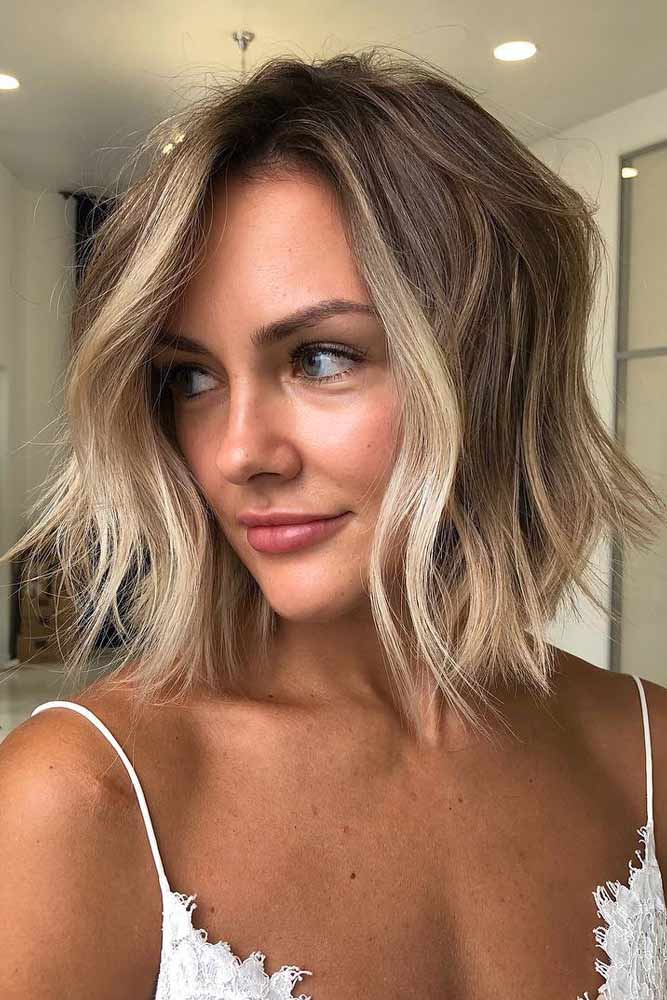 The inverted bob is a rather interesting solution for haircuts. Your hair is both long and short at the same time. A shorter length at the back of the head will give the volume to the thin hair and will help to hide the irregularities of the skull, and longer curls on the face will emphasize the cheekbones, will make the features more expressive.
Main photo by
Salsalhair