A braided beard is a legendary style attribute that requires the right attitude bursting inside of a man. Long before these days, it used to emphasize the virility of ancient Vikings, intensify the might of dwarf kings, and amplify the power of gods. Today, it can define your modern style, expressing your fearless character to the world.
There's no better way to reveal your inner warrior than to wear a mighty beard with braids. But, such a facial hairstyle doesn't come out of the blue; you need to know how to create it, as well as how to keep up with it. Here, we're going to teach you how to perfect your masculine look with the right beard, sharing key tips and amazing ideas to navigate the braided masterpiece.
How To Braid A Beard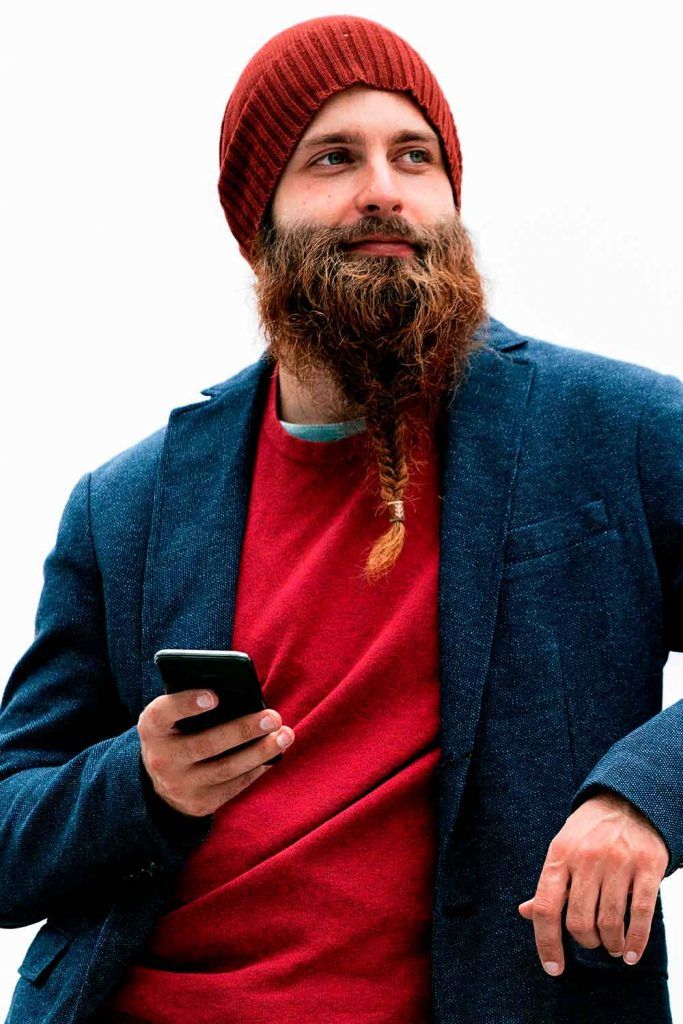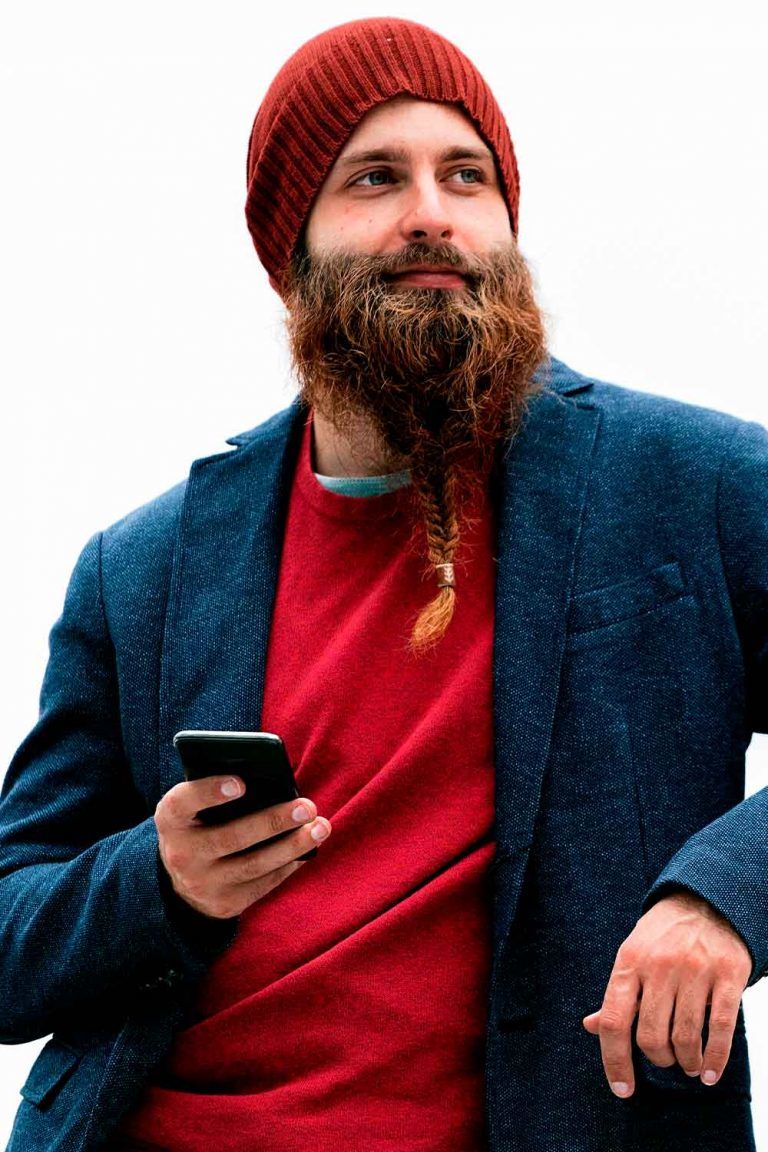 Luckily for you, you don't need to take up a specialized barber course to learn how to make a braided beard. The variety of braided options is pretty vast, although the technique itself is quite straightforward. Knowing the technique of a simple three-strand braid is the key to mastering all the styles you will ever come across. Now, here's what you should keep in mind.
Basics:
You can only start braiding your beard when it's at least 4 inches long
Before braiding the beard, oil it to make it more manageable
Make sure you can separate your braid into three sections to start the braid
How to:
Decide where you want the braid to be and how much of the length it will take. Some men prefer to braid some specific sections or create many braids instead of braiding the beard fully.
Divide three equal sections, ensuring that they're all of the same sizes.
Lift either the left of the right section over the middle strand.
Repeat this step with the opposite section.
Go on braiding until you reach the desired result.
How To Grow A Long Beard For Braids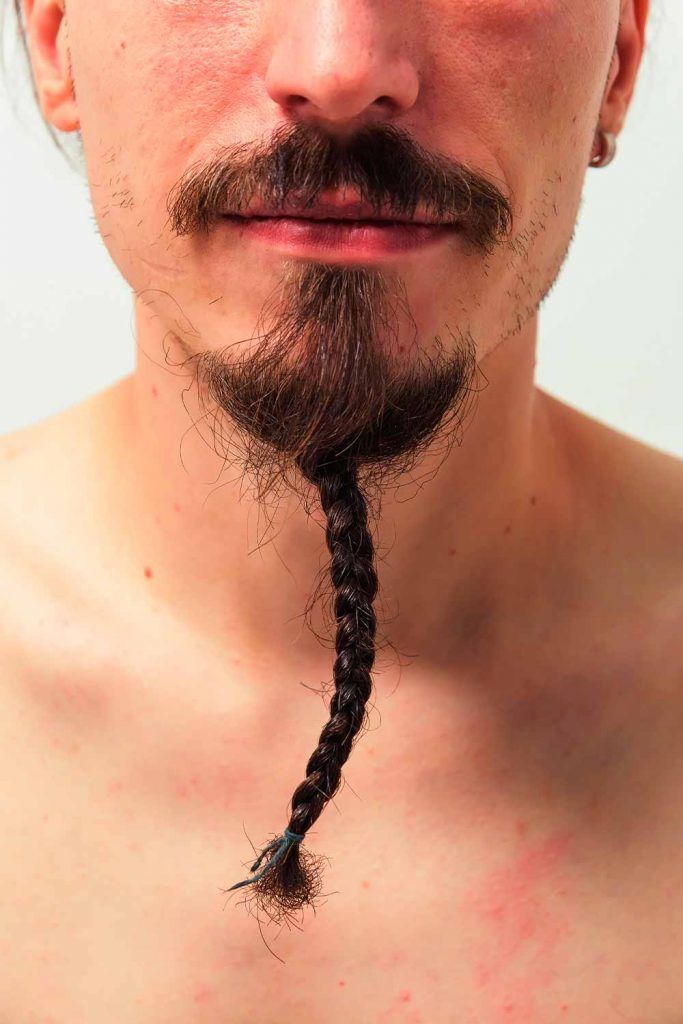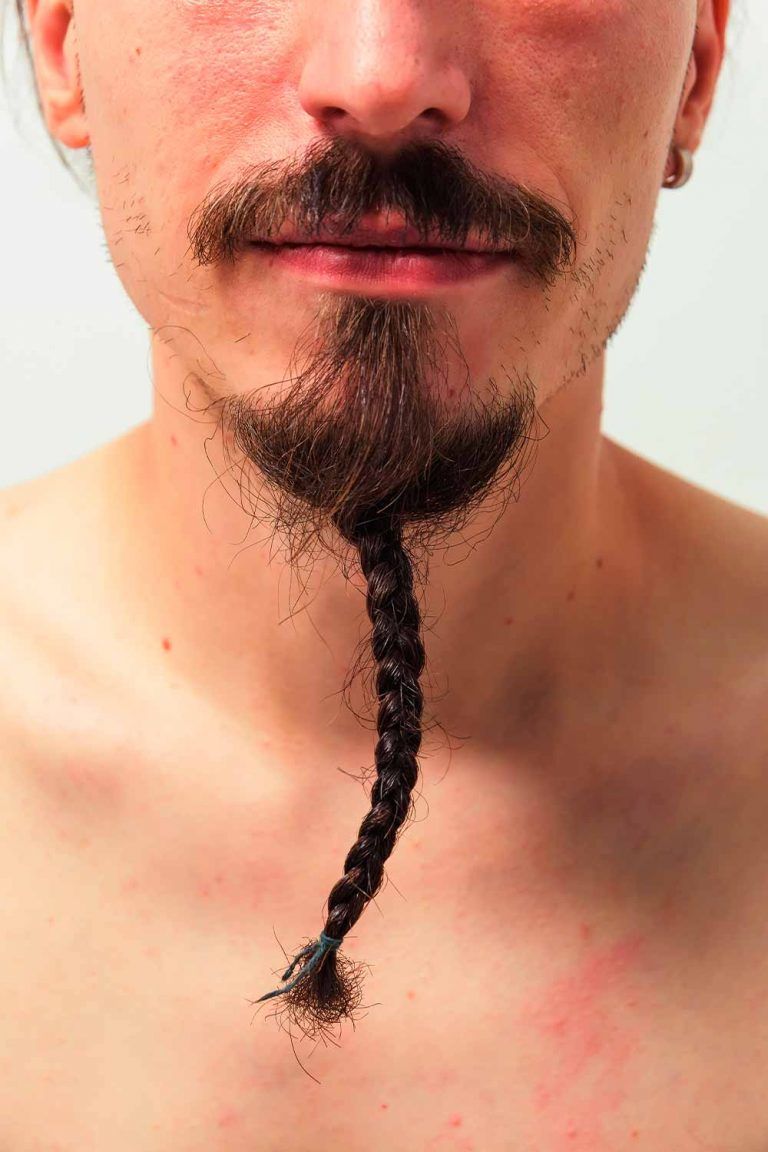 If you feel that only a long, Viking-inspired beard can fit your style ambitions, you should be prepared for the commitment of growing.
Many barbers recommend taking into account your facial hair growth pattern: if your hair grows strong and healthy, you can let it grow and do its own thing. And if you have a predisposition to patchy growing, consider stepping aside from the idea. First of all, to know when to start shaping the hair for your image, visualize how long it will be.
Remember that an average man can grow an inch per month, so it's better to forget about shaving to achieve the beard as soon as possible.
What you need:
barber's shears
thin toothed comb
razor
trimmer
angular mirror
application brush
shaving cream
beard shampoo and conditioner
beard oil
Care routine and preparation:
Washing. Wash your beard with a pea-sized amount of beard shampoo twice a week to avoid beard dandruff and lice. To clean the facial hair thoroughly, spread the product with a comb throughout the hair. Condition your hair to make it more manageable for shaping, leaving the product for a couple of minutes before rinsing.
Combing. Remove tangles and tears by combing your hair after every wash.
Oiling. To make hair smooth for trimming, moisturize it with a few drops of beard oil.
Shaping the beard:
Cutting. Ensure you've got enough time, as this tedious process requires patience and precision. Comb the beard down and cut the excess, making the length even. This will help to achieve the main goal of growing a long beard.
Shaving. There might be some stray growth of hair during your growing, so you may need to shave those areas for a decent look. Don't shave the entire beard; work on some messy areas like cheeks. Still, you'd better keep it for special occasions when you need to look neat. Remember that it's very important that the beard follows natural groves of your face.
Trimming. Use shears to tame stray hair sticking out from the beard or on the neck. Hair growing on the neck may need to be manicured from time to time, and this is the only moment where your trimmer should come in.
How To Maintain Braids On Beard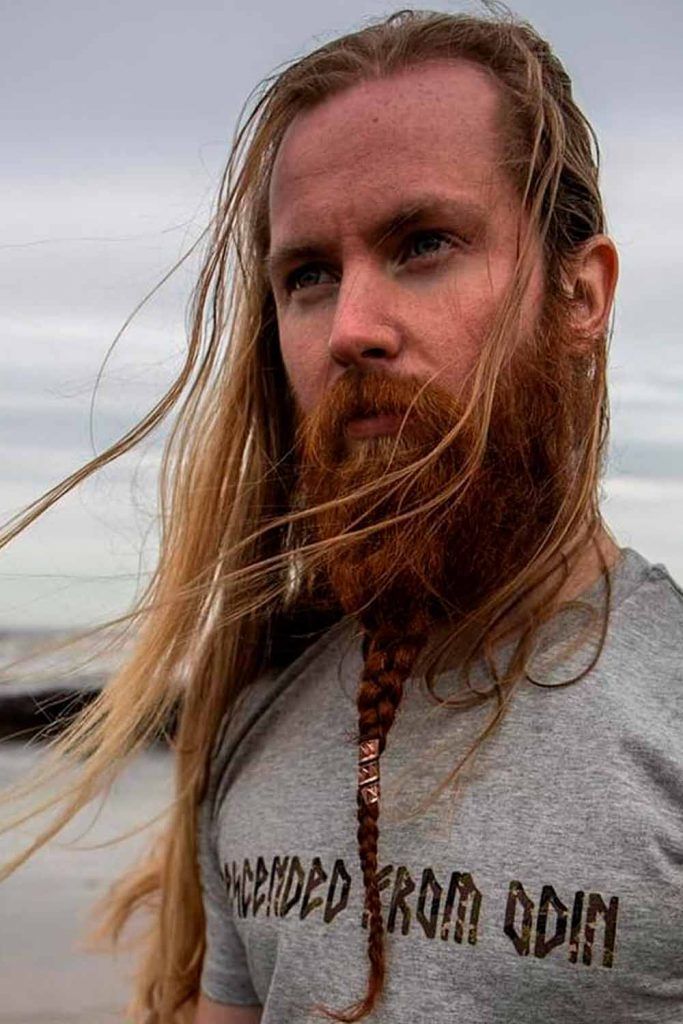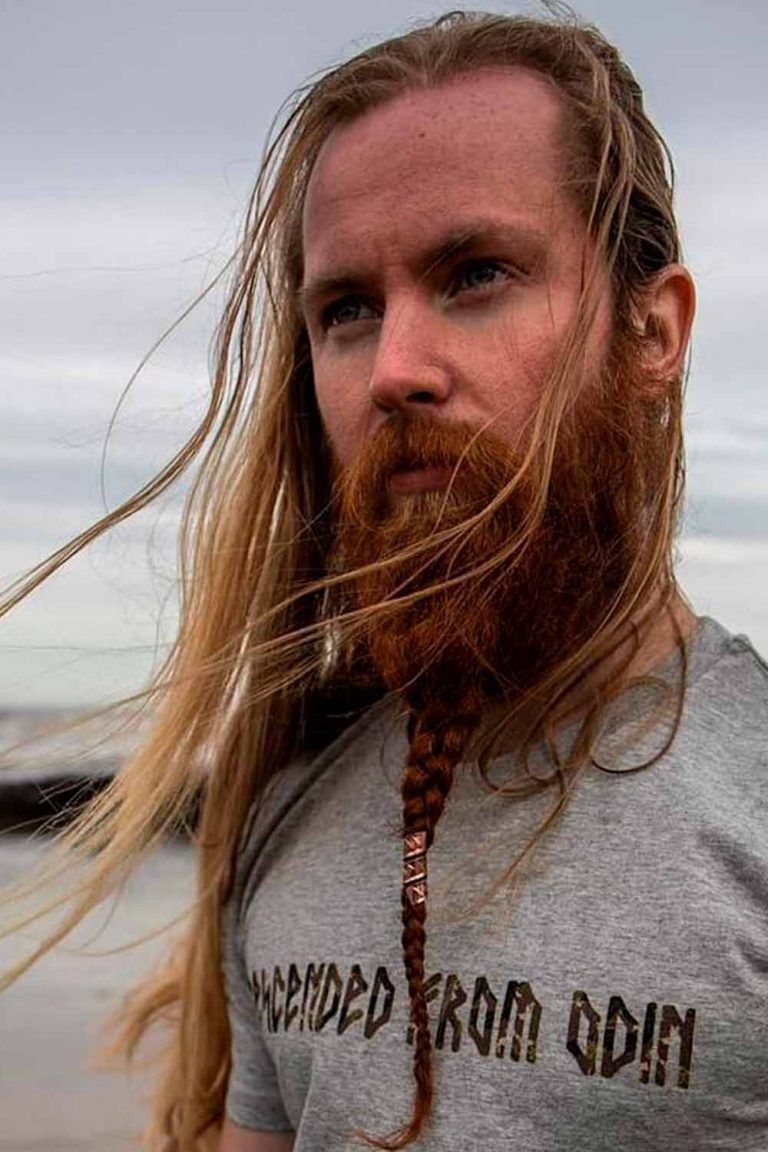 Credit photo: instagram.com/bornagainviking
To make your braided beard look its best, follow these essentials!
Nourish your beard from inside and out: a healthy diet will help your hair to grow strong and full.
Make your beard softer and easier to work with by massaging oils into the hair every night.
Don't skip washes, especially if you use oils a lot.
Don't go too much with hair care and styling products. Instead, work a moderate amount of products so as not to dry your hair out.
When growing, the beard may be itchy. And your task is not to yield to the temptation of scratching. Just keep it moisturized!
Classic Thick Braided Beard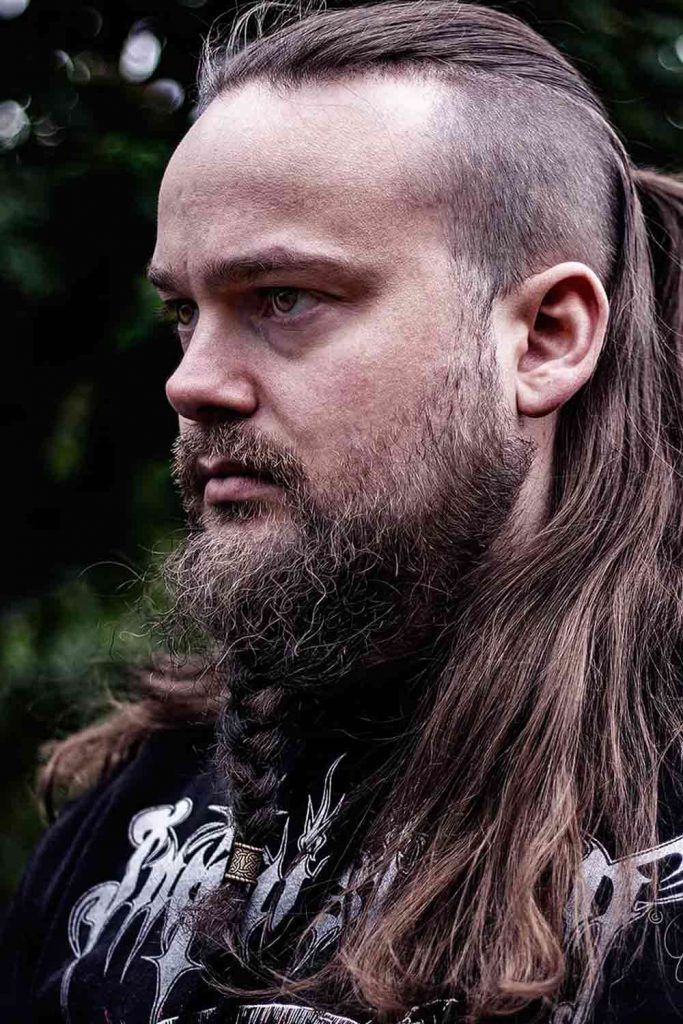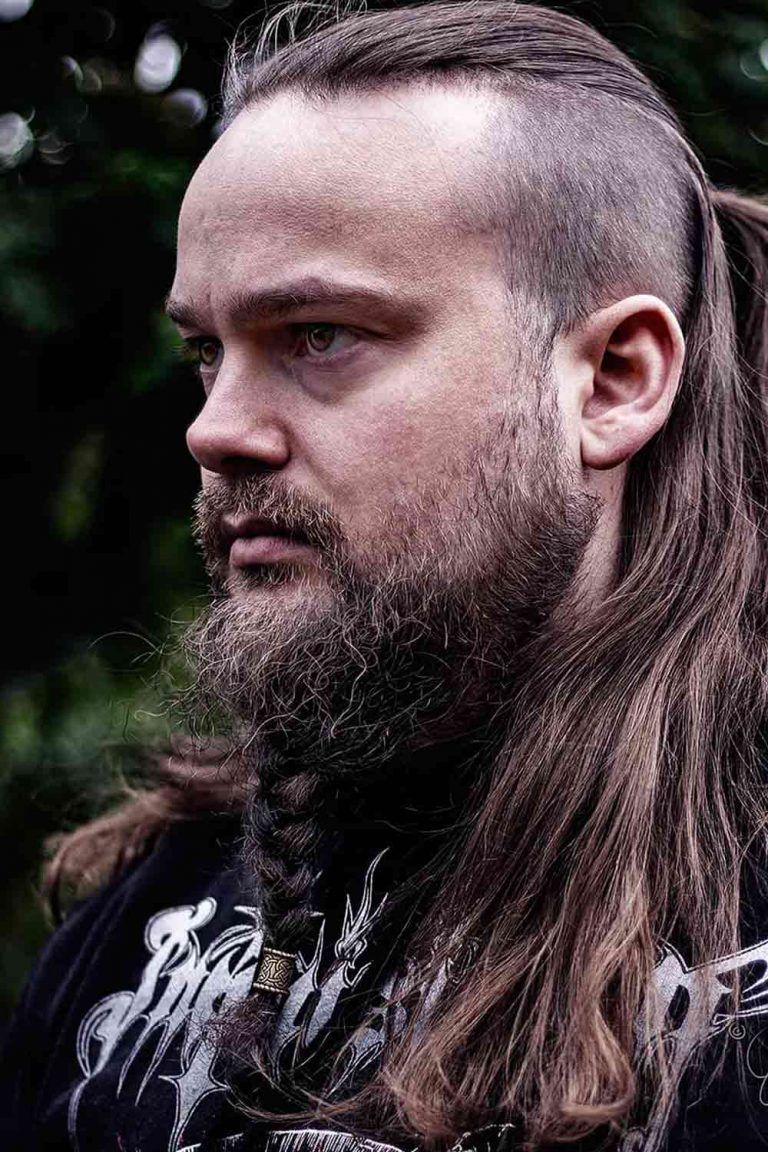 Credit photo: instagram.com/hvergelmir85
And here's one of the countless ideas to rock hair braided into beard. An outstanding color, medium beard, and a neat braid do reveal the bright personality.
Loose Dutch Braid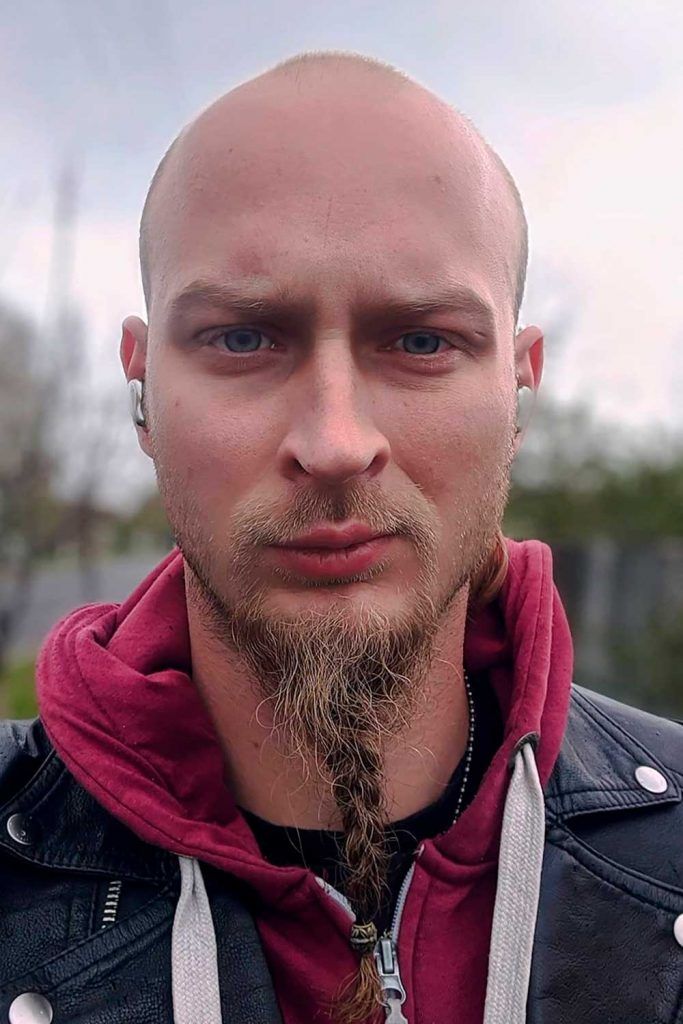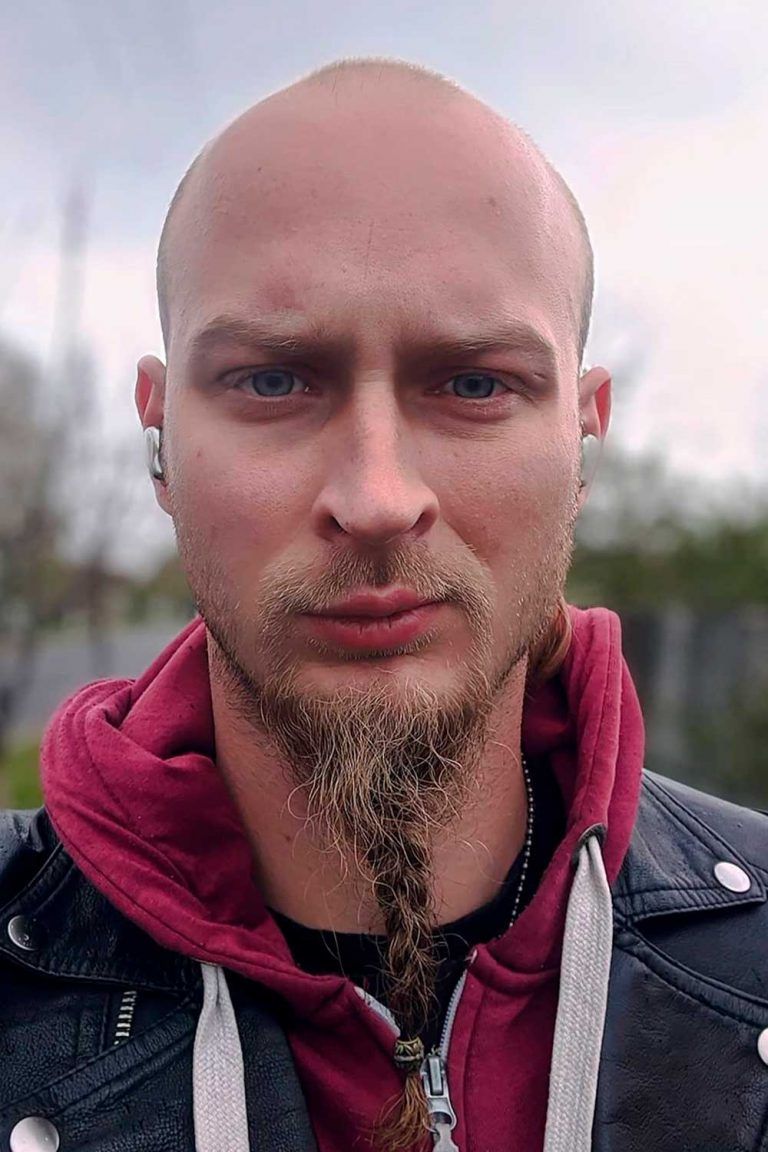 While there are lots of braided Viking beard ideas, the classic Dutch braid escaping from nicely
trimmed beard
is something you won't go wrong with.
Multiple Braids With Colorful Strings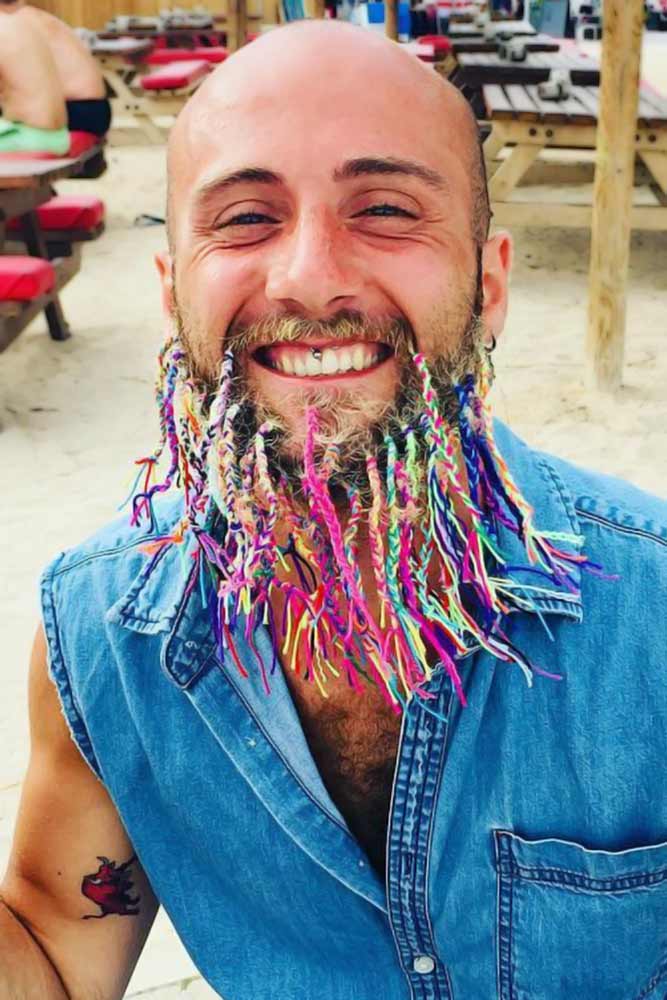 Credit photo: instagram.com/cami_muc_lh
Braided beard styles are meant to express who you are, so don't hesitate to go creative! Multiple braids with vivid strings are a nice way to add more fun.
Neat Braids Beard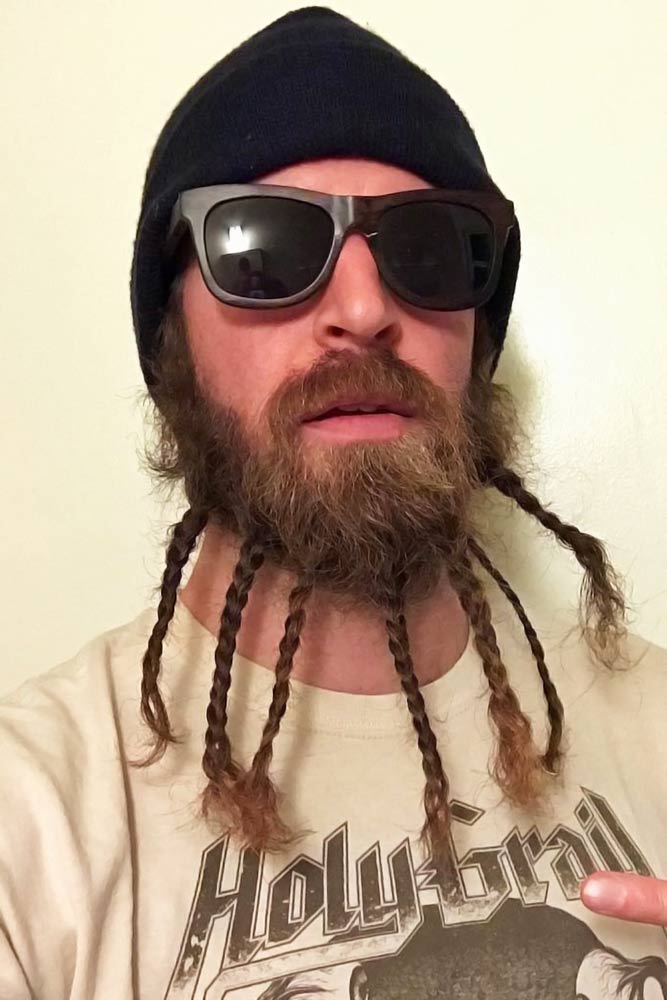 Credit photo: instagram.com/willwork4comedy
Whenever you want to freshen things up, finish your beard with a couple of neat braids hanging down.
Stumble Braid
Tapered mustache, outlined beard, and a tightly styled beard are what can add some sophistication to your look.
Braided Goatee Beard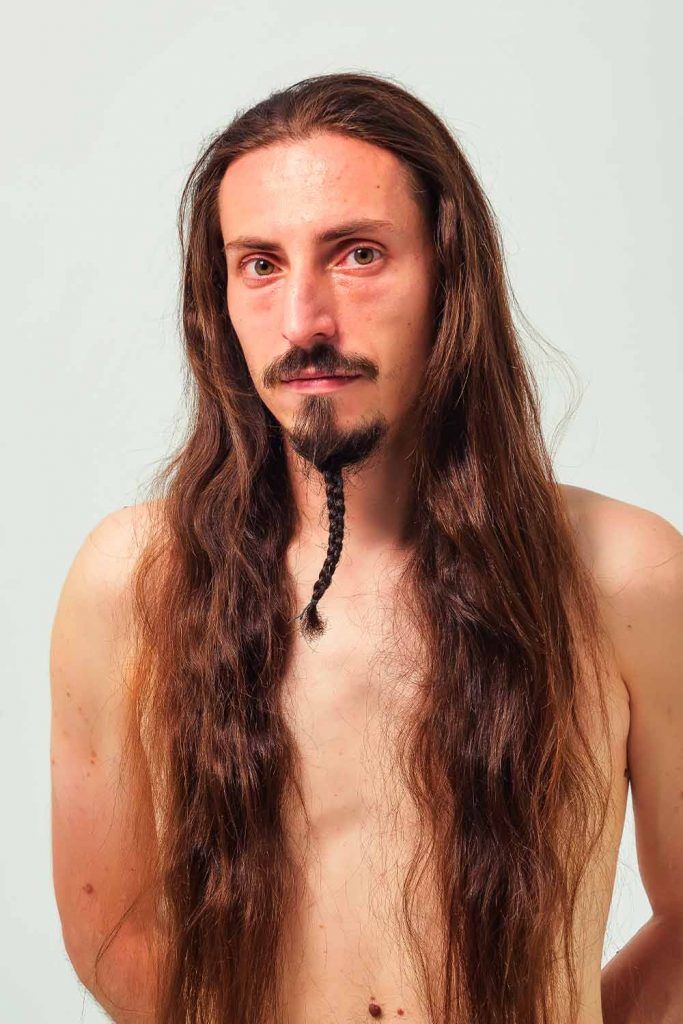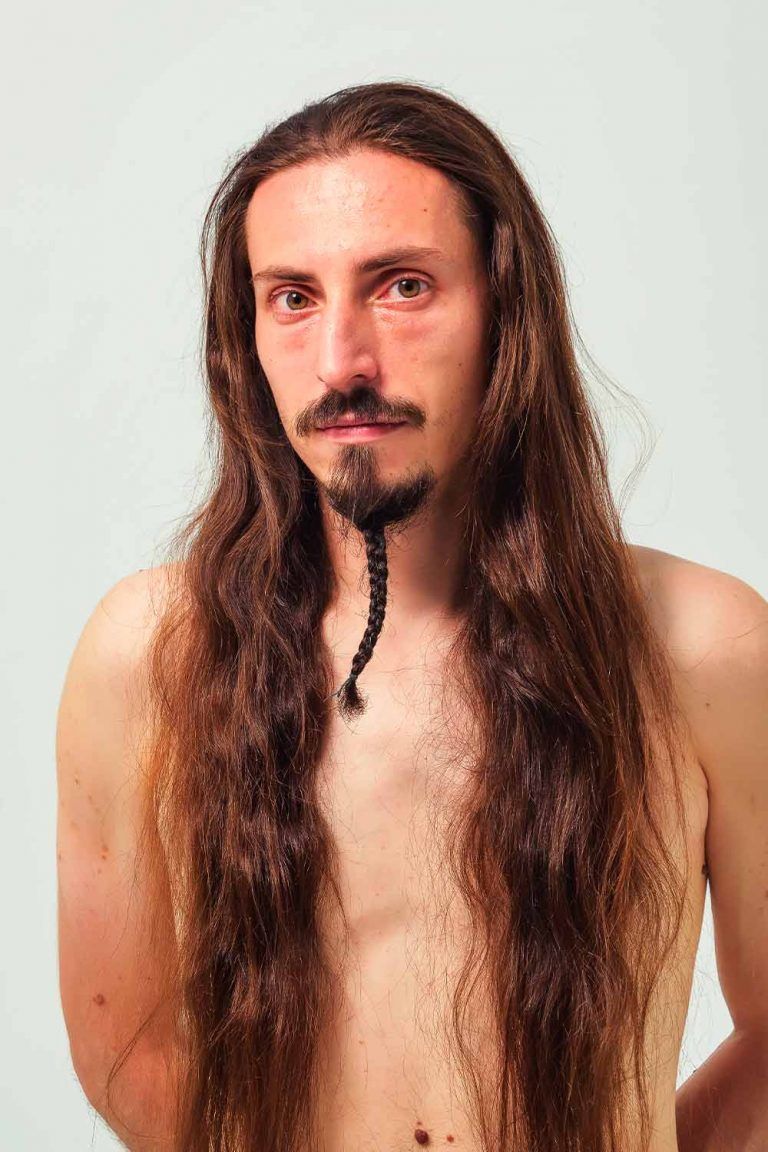 Why don't you give a new take on the goatee and spice it up with a thin yet distinctive braid?
Beard Twist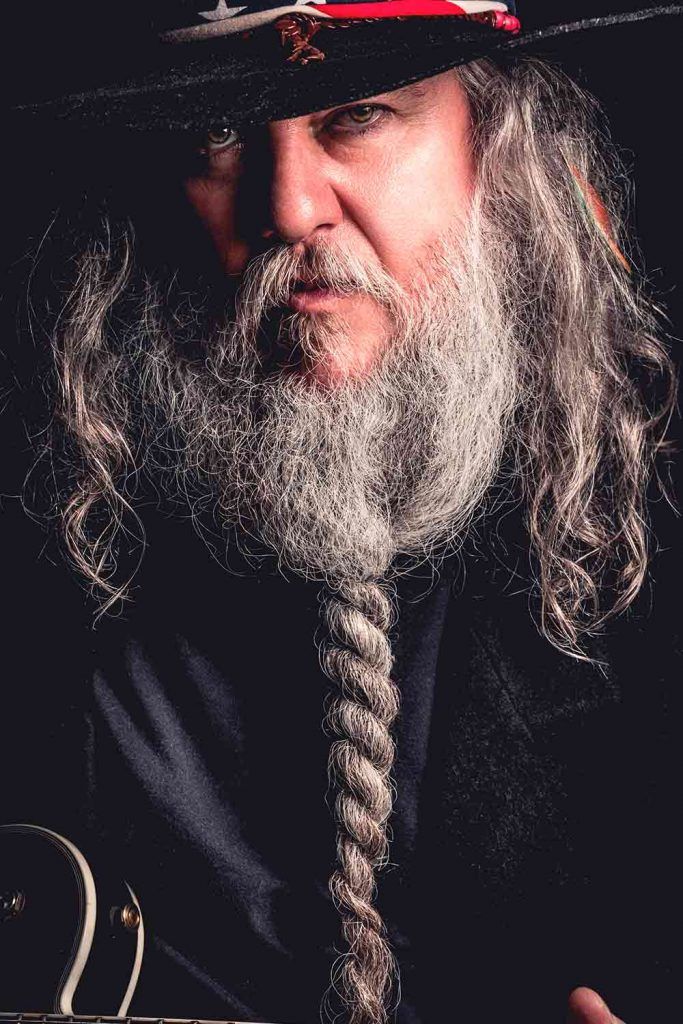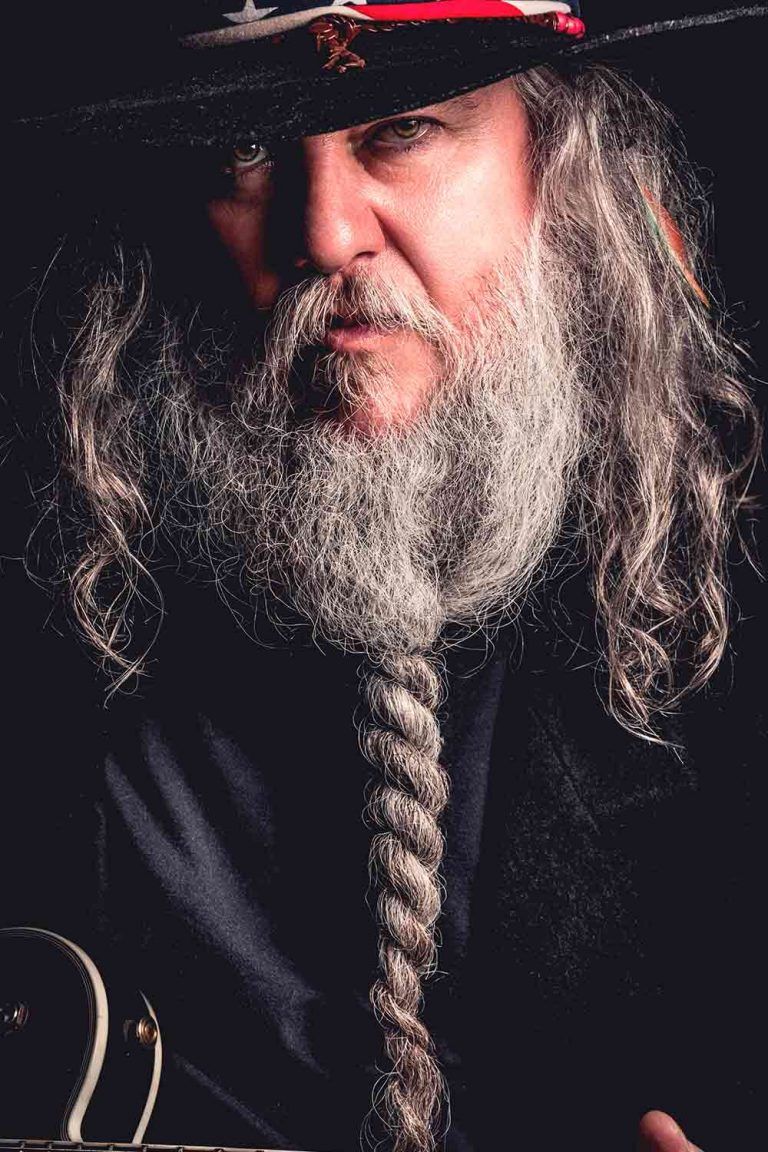 If a dwarf braided beard from your favorite legend-inspired game is what you seek, pairing your beard with full twists will show your appreciation of the style.
Double Dutch Style Braids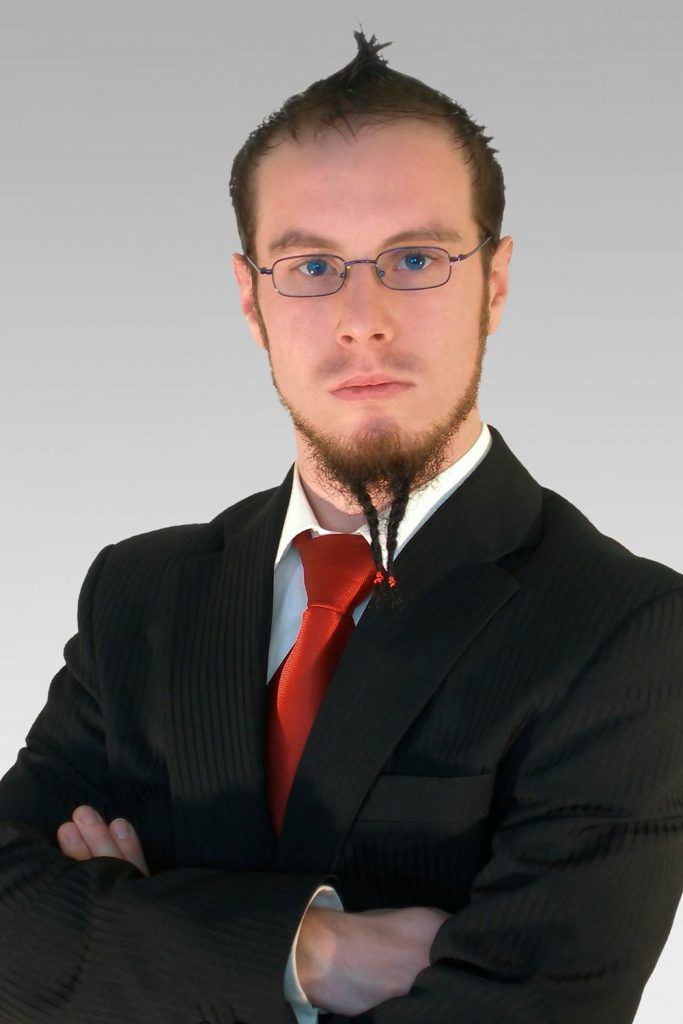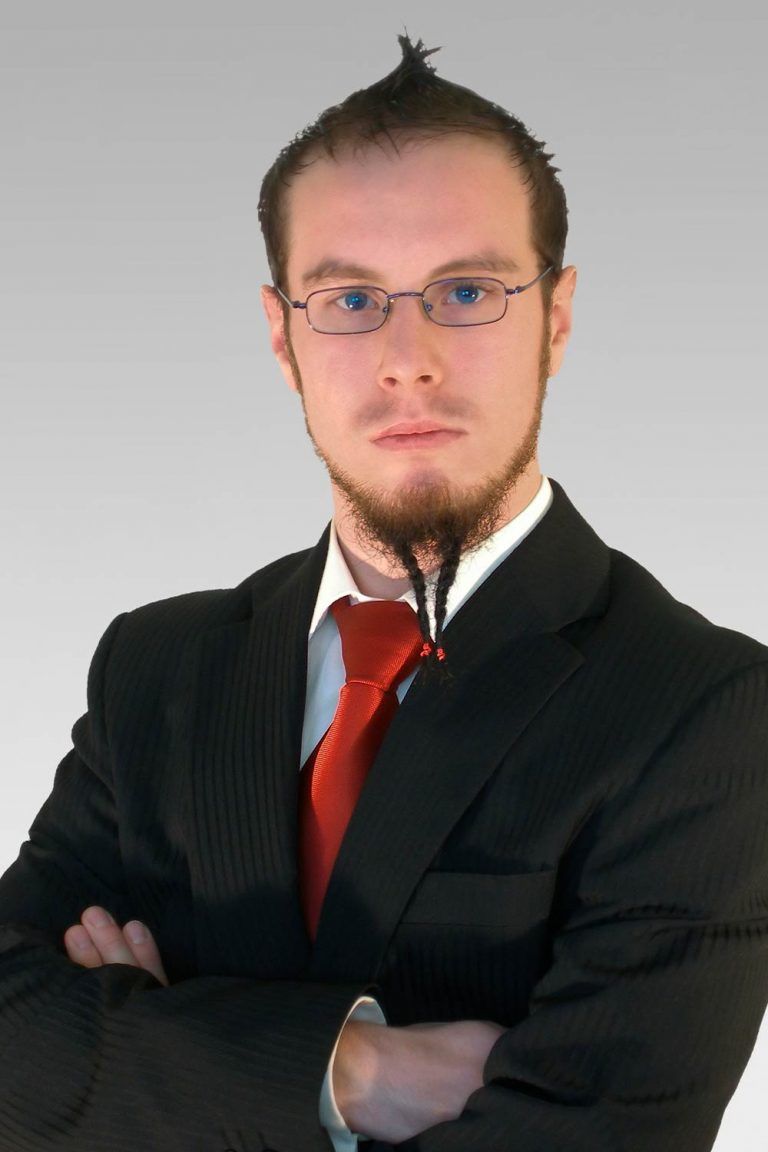 This Scandinavian-inspired double braided beard is another classy way to diversify your casual look. By the way, you can also finish this braided beard with beads or bright ties.
Long Braided Beard With Long Mustache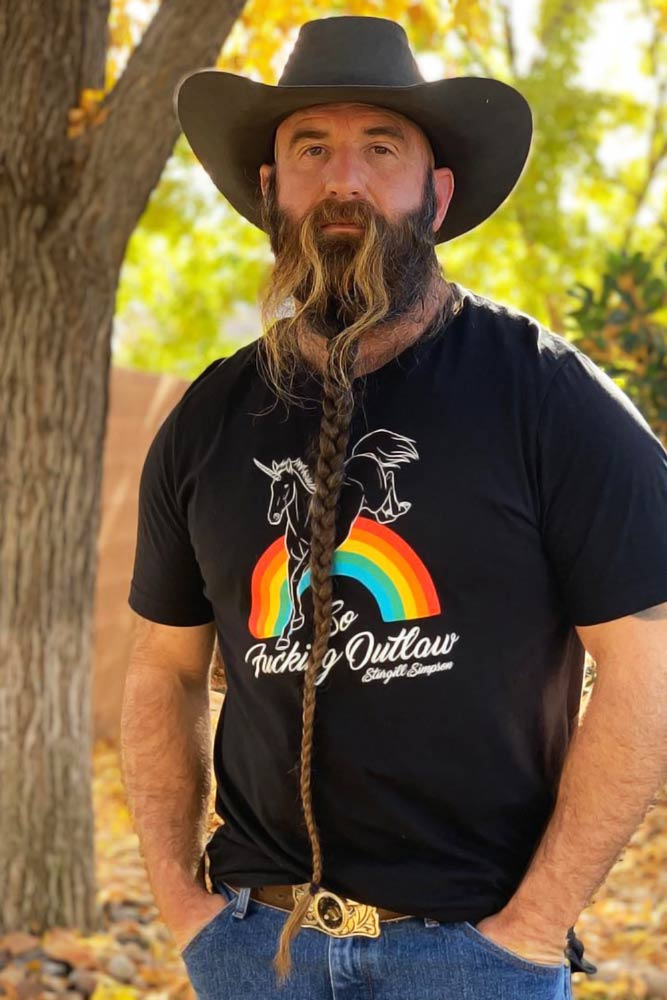 Credit photo: instagram.com/bairdsbeardoil
Hold on, cowboy! Don't forget to make ladies go crazy with your long mustache accompanying the impressive braid.
Braid & Twist Combo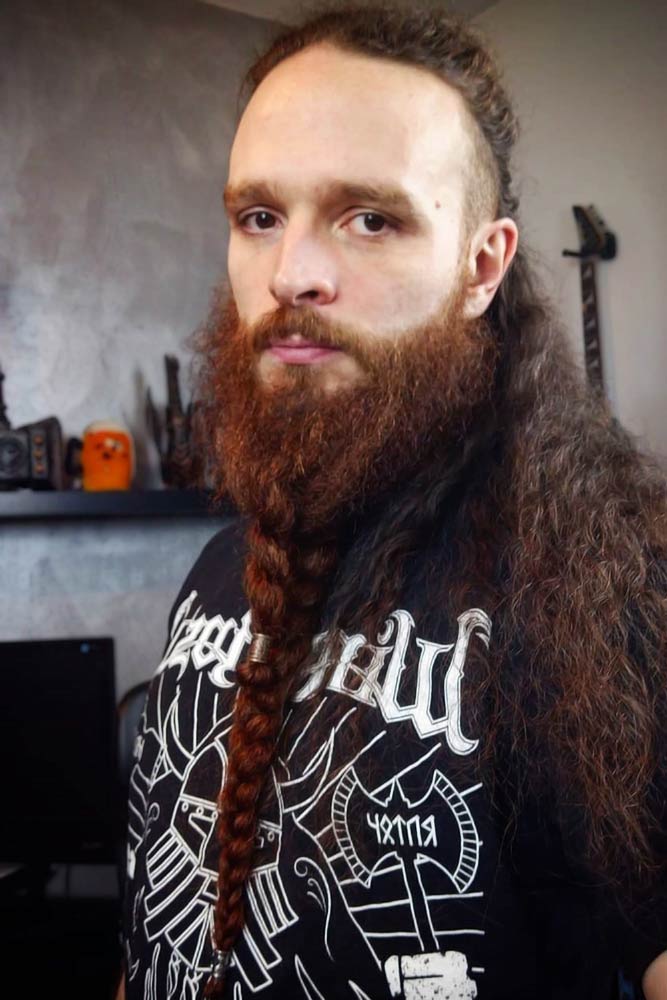 Credit photo: instagram.com/peneroccia
Apart from braids, a Viking braided beard can also feature twists to add more dynamics and texture to the ensemble.
Beard Bun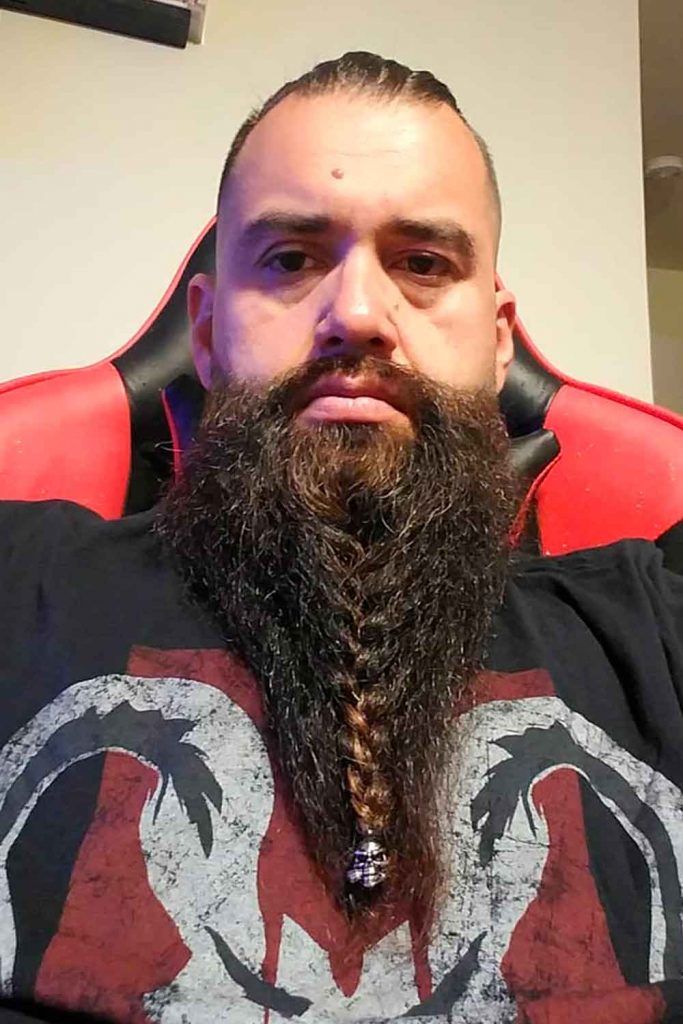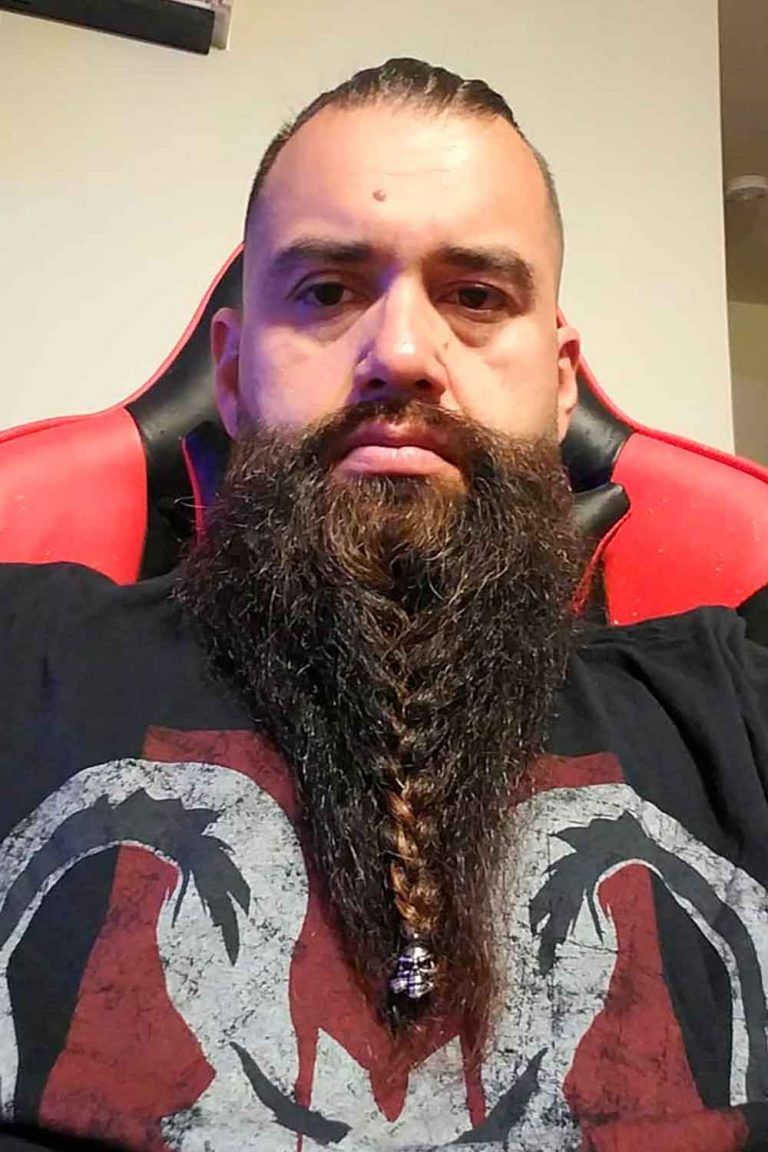 Credit photo: instagram.com/619solid
And when it comes to a smart, refined look, a braided beard can fit your suit perfectly. Just keep in at a medium length to complement the good old man bun or top knot.
Bubbled Braid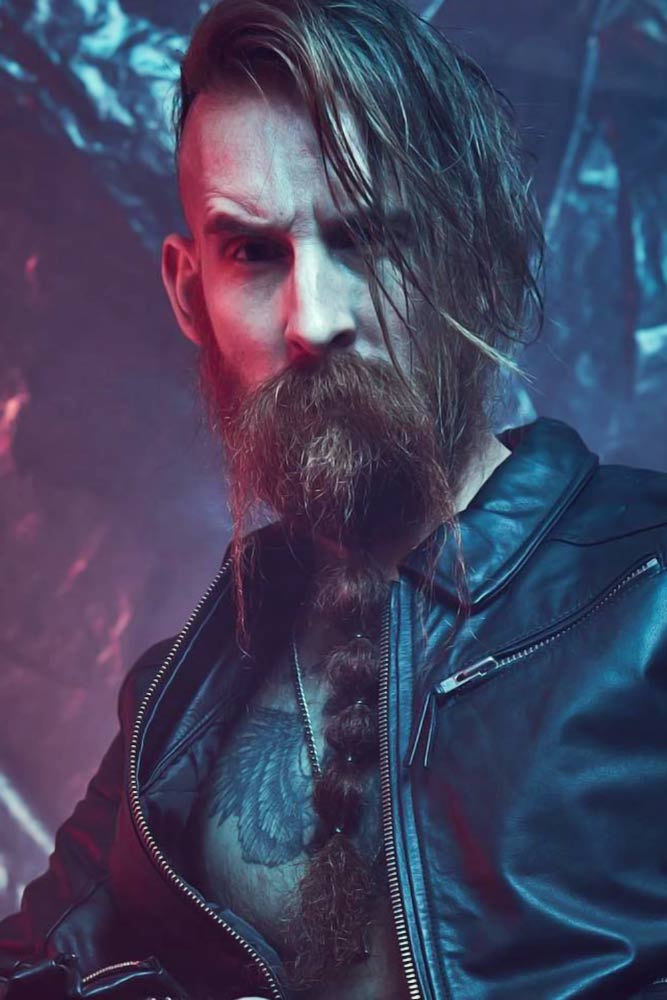 Credit photo: instagram.com/edu_weis
If your facial hair is pretty thin, you still can make the braids work. A bubbled braid is a nice solution to make the braid look hip and visually fuller.
Forked Braid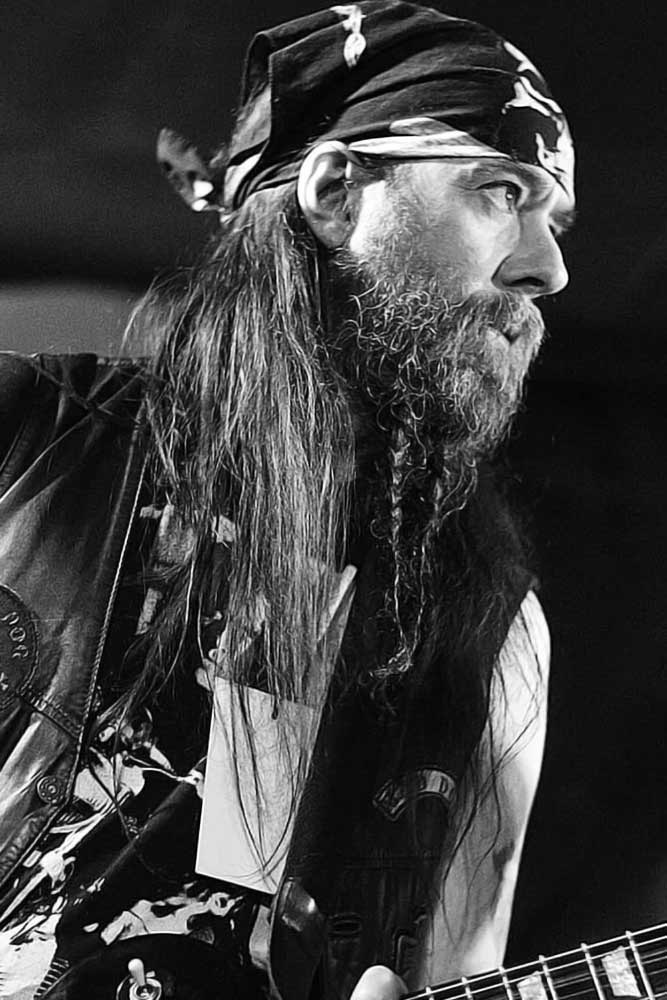 Credit photo: instagram.com/maddoghrb
Forked beard is a classy way to add some punky attitude and definition to your look. The best thing is, you can do it at any length.
Tight Braid With Long Mustache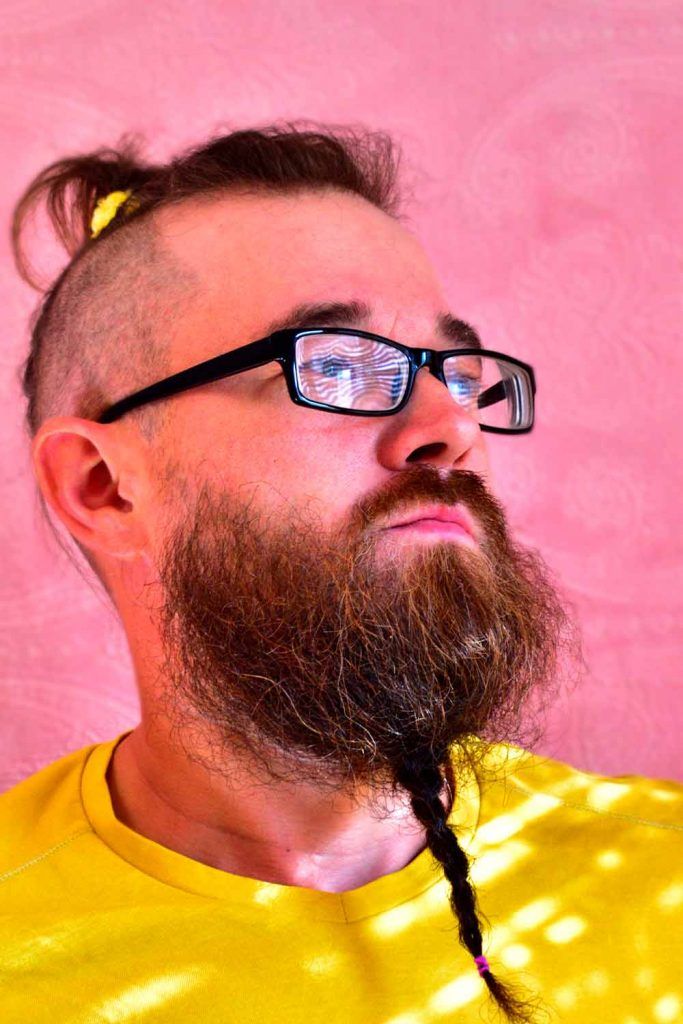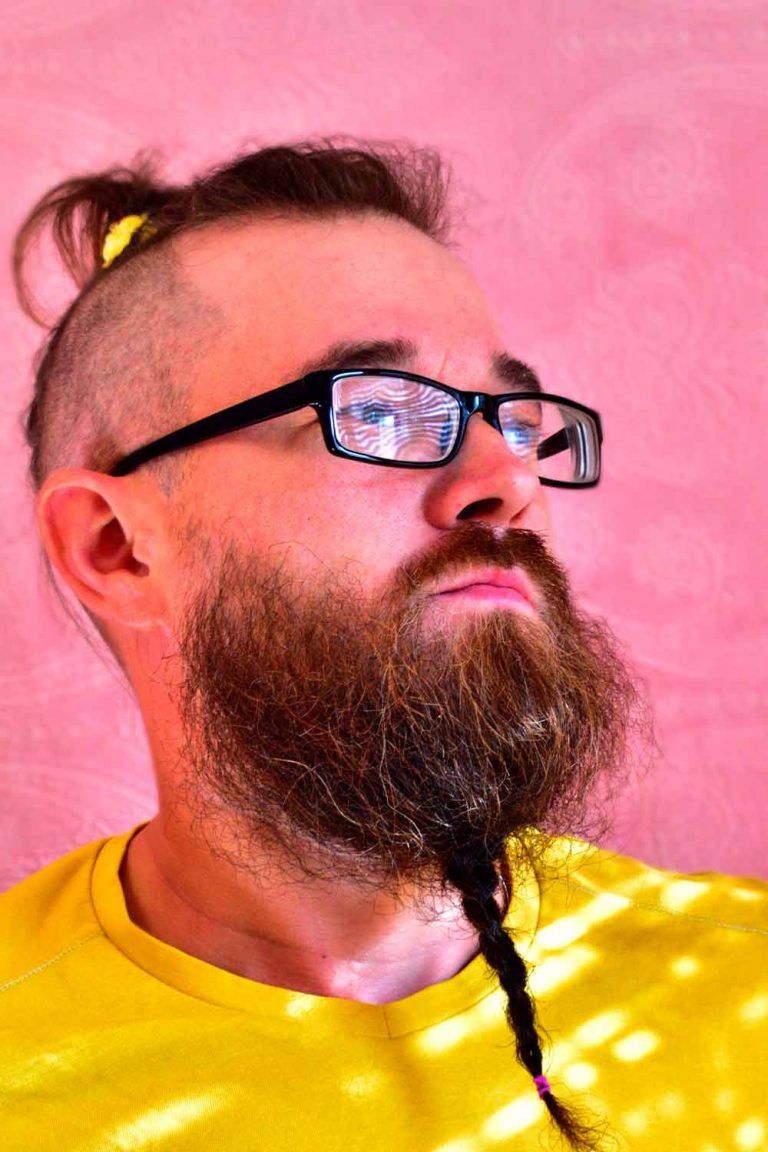 While long braided beard may be troublesome to keep up with, a medium one will offer you the middle ground, allowing you to play around with textures and mustaches.
Braided Beard With Dali Style Mustache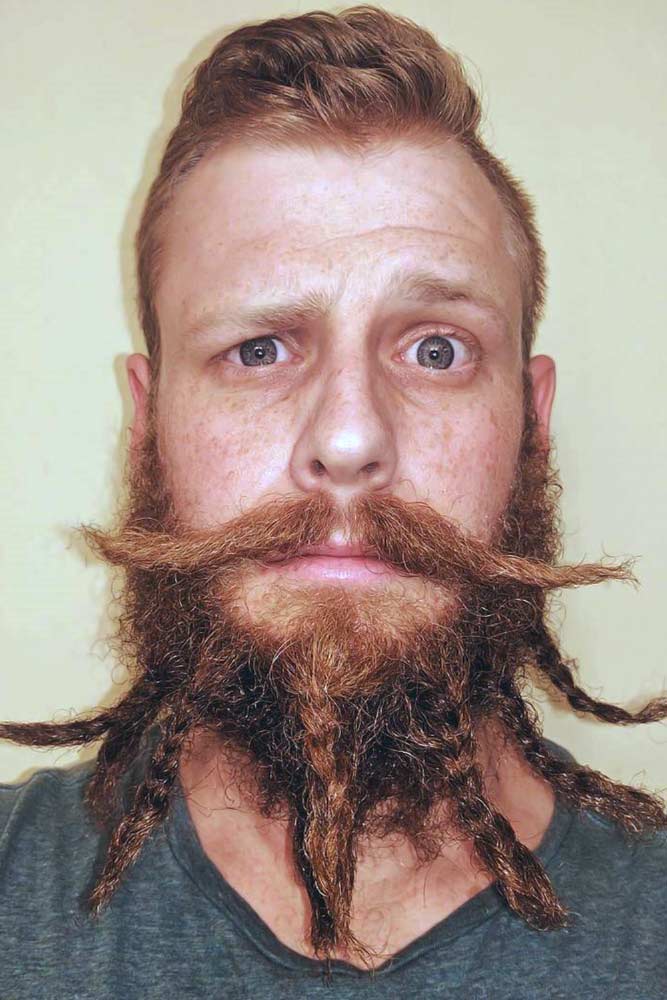 Credit photo: instagram.com/gradywsmith
Dali did a great job introducing that crazy pointed mustache. How about you to go a little bit further with that?
A braided beard can drastically change your look. Such a facial hairstyle adds more character to your image, showcasing your individuality. And since you know everything you need to make it a part of your look, nothing is stopping you from setting the inner Viking free!
FAQ: Braided Beard
What do you call a braided beard?
The Goatee Braid is a braid that begins just below your underlip and runs down the center of the chin and below. The focus of this look is on keeping your beard clean and lengthy.
How long should you let your beard grow?
Face hair grows between 0.2 and 0.4 millimeters per 24 hours, thus a full beard may take 2 to 4,5 months to grow, that is around a third to a half of an inch every month.
Does shaving help beard growth?
A lot of men have the misconception that shaving causes facial hair to grow thicker, whereas in fact, shaving has no effect on the hair root beneath your skin or the way your hair develops.
Was this article helpful?