Bun and bangs can make any hairstyle look flirty, pretty, and fun. And there are so many options how to rock this 'do. You can create a wavy bun, a bun embellished with lovely accessories, a loose bun, a messy bun, a formal bun, a twisted bun, bun with a chignon. It can be situated on the side or on the top.
Casual Bun And Bangs Hairstyles
High Bun with Bangs
Credit photo: instagram.com/hairbyclairperez
When wearing coiffured long hair with bangs, bangs can be either straight or side-swept. The choice depends on your preferences and the occasion. For example, a swirled bun in the form of a roll with side bangs is appropriate for any occasion.
Cute Bun and Bangs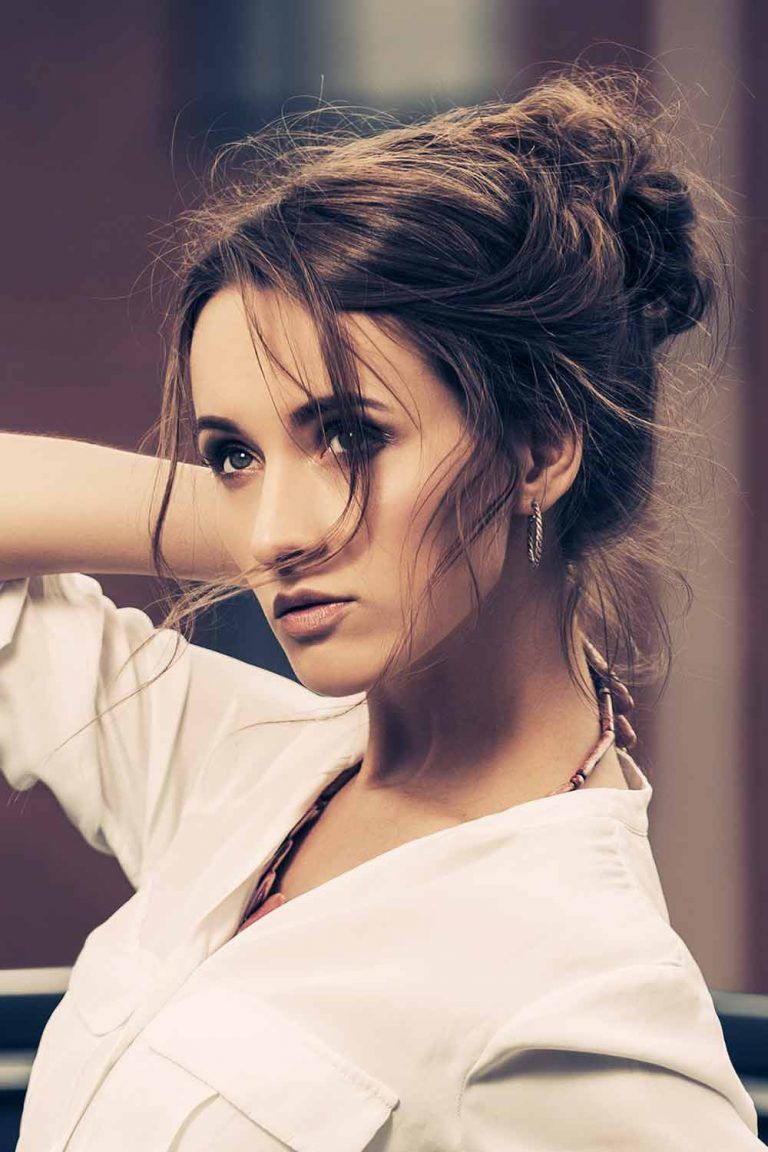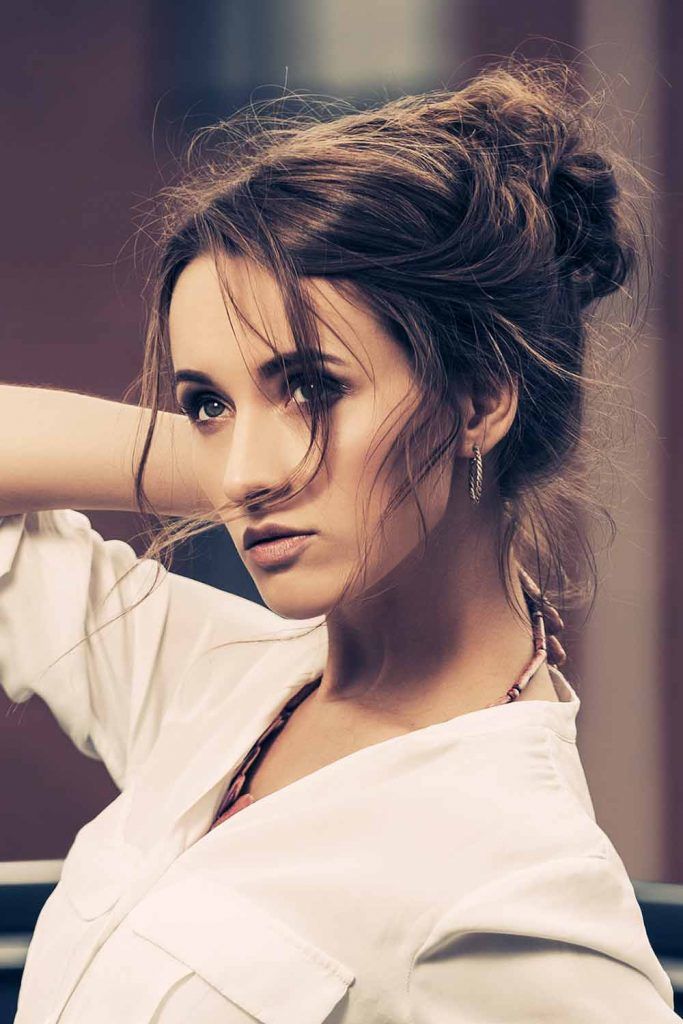 Stylists agree that bun hairstyles with bangs are very elegant. For some formal event, try creating a hairstyle with bangs that are swept up to one of the sides and a bun that is rolled in a messy way.
Space Bun and Bangs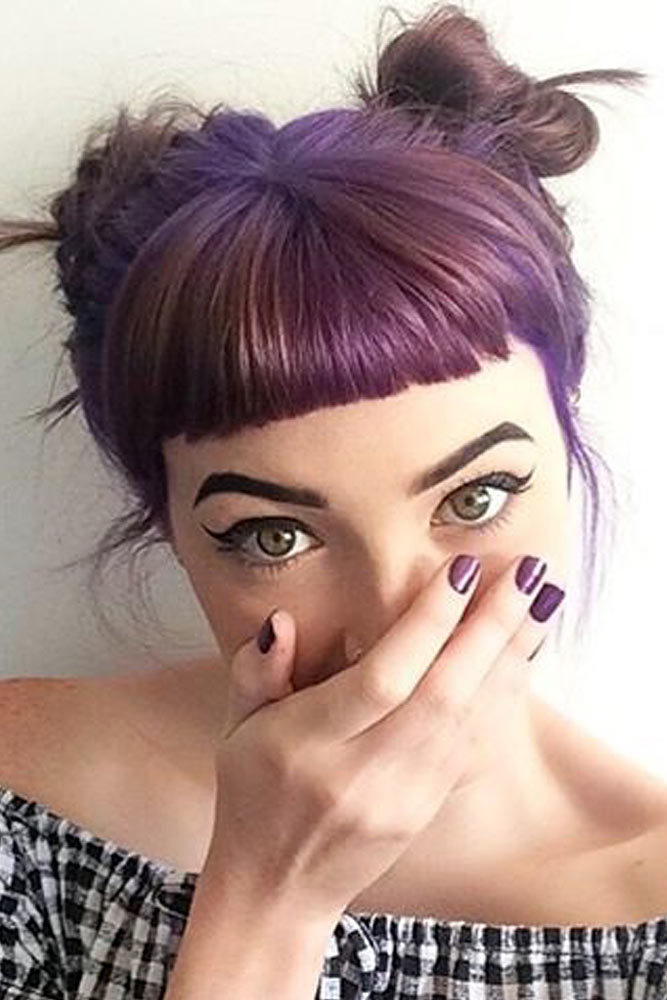 Credit photo: instagram.com/nutkaic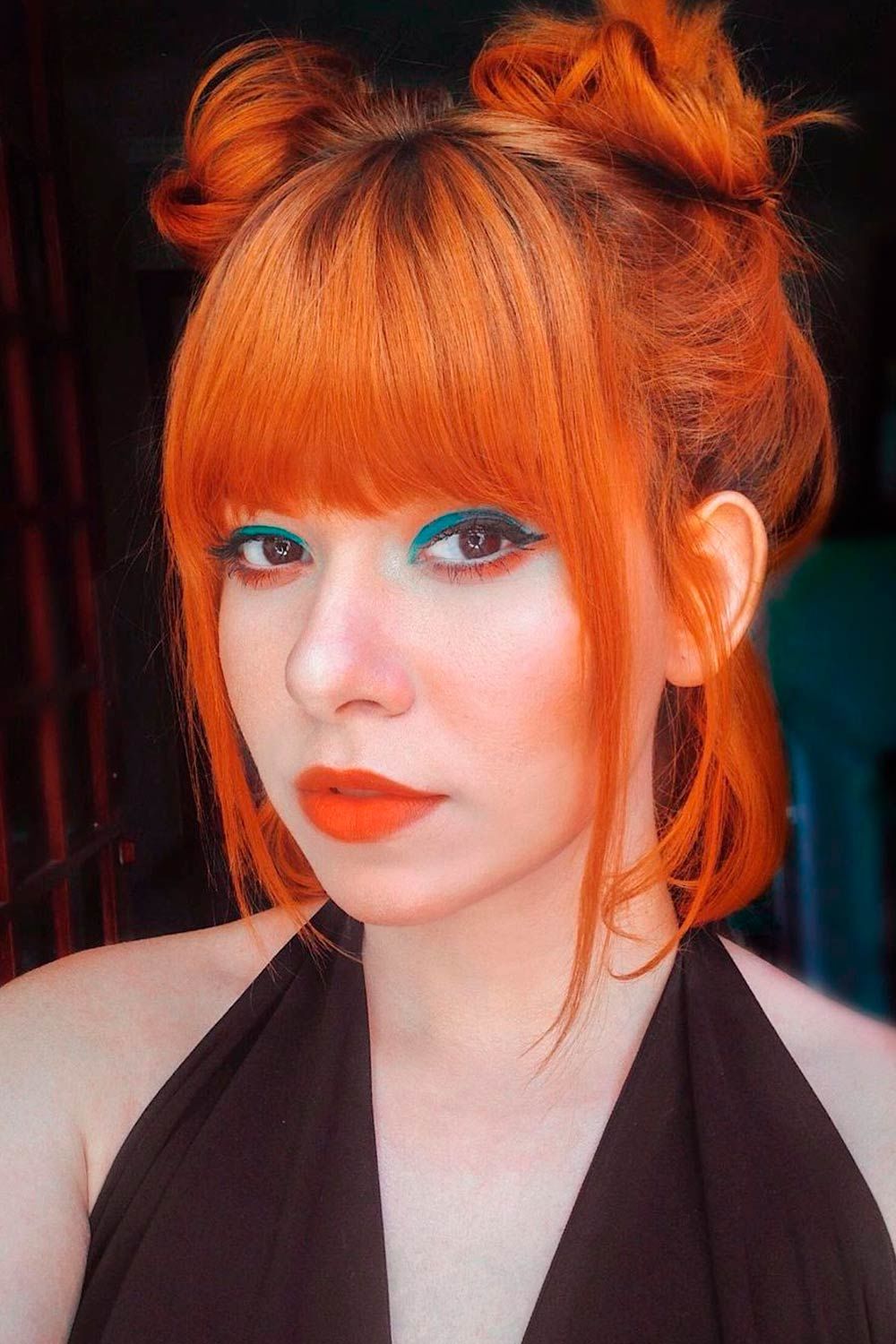 Credit photo: instagram.com/nessielv
Or, opt for a polished look with, for example, a bun with some cute element like a braid, and combine it with blunt thick bangs. That would appear totally glamorous and all eyes will be on you.
Low Bun and Bangs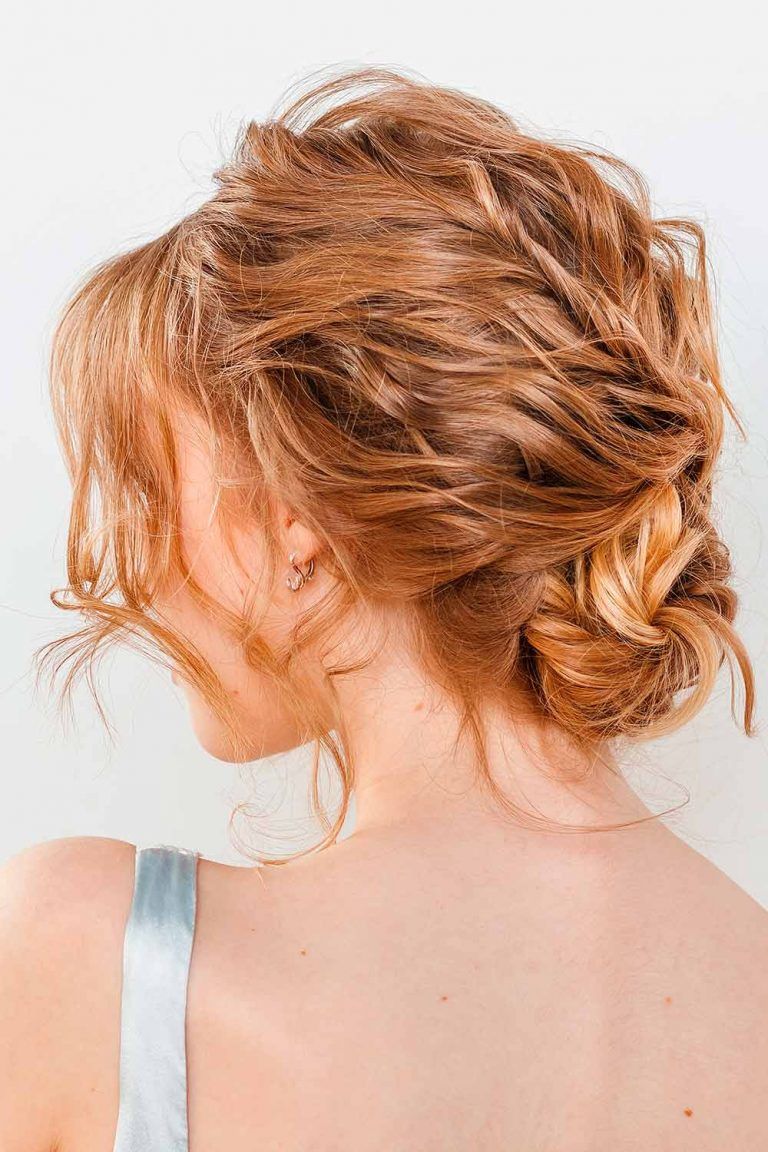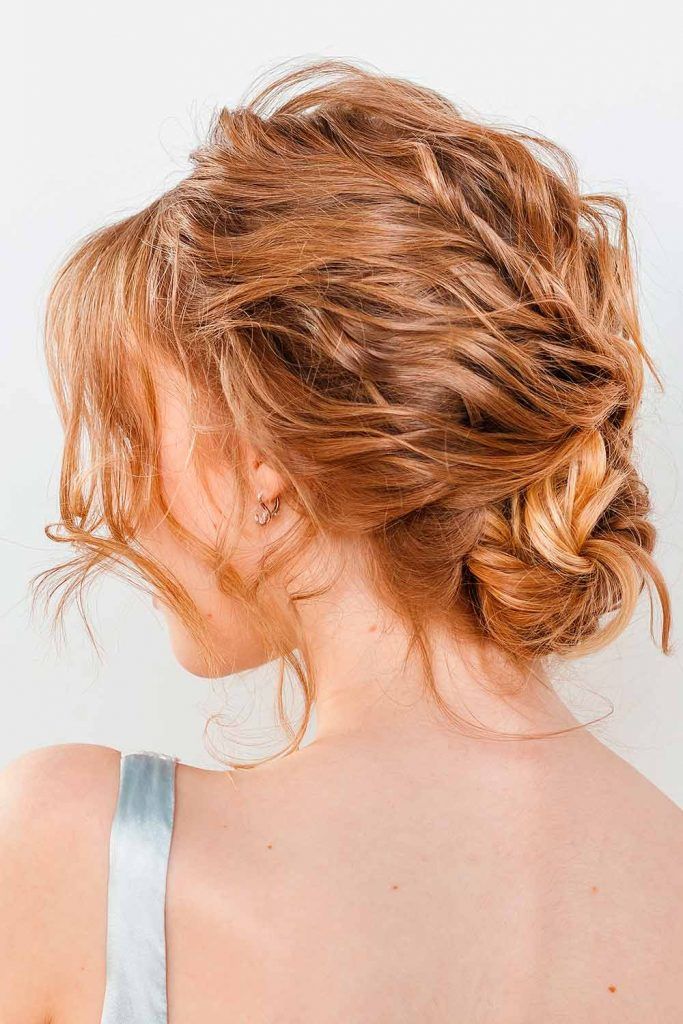 Now let us see how to get this sleek look. It is not difficult at all and you will spend only 5 to 10 minutes on styling. Thus, you can create such hairstyle even in the mornings, when you lack time.
Cute Easy Bun and Bangs
Credit photo: instagram.com/marina__totino.5224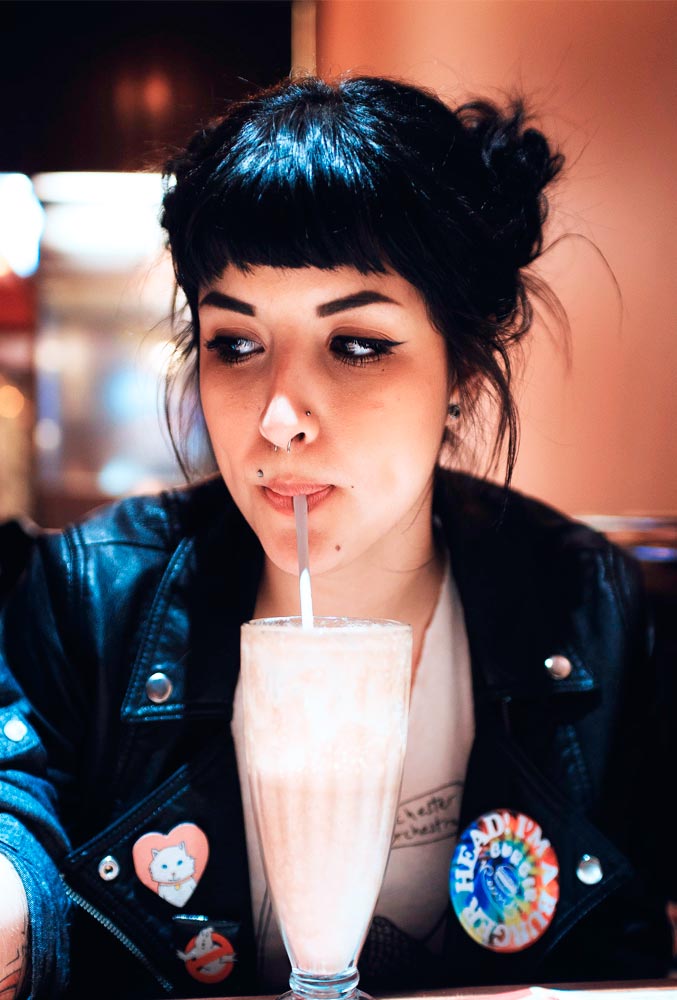 Your hair should be dry and not just washed – actually, this hairstyle works well for the second day hair. Just spray the roots of your hair with some dry shampoo before starting.
Braided Bun with Bangs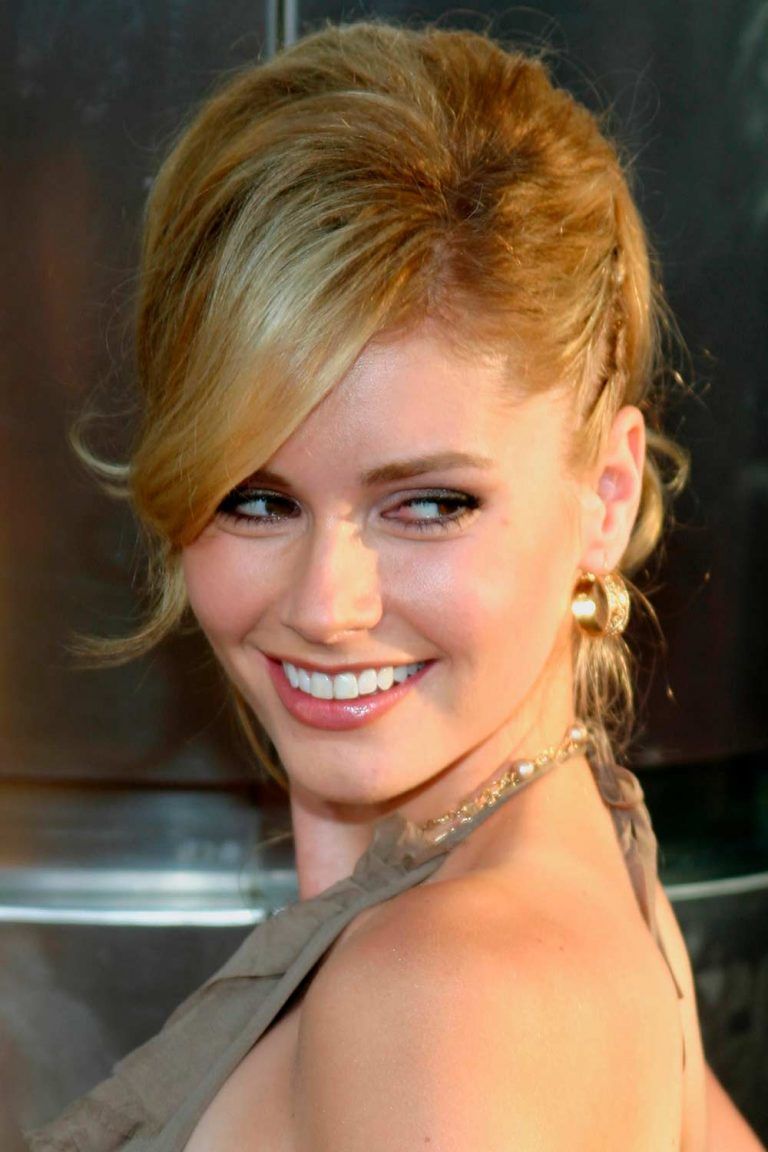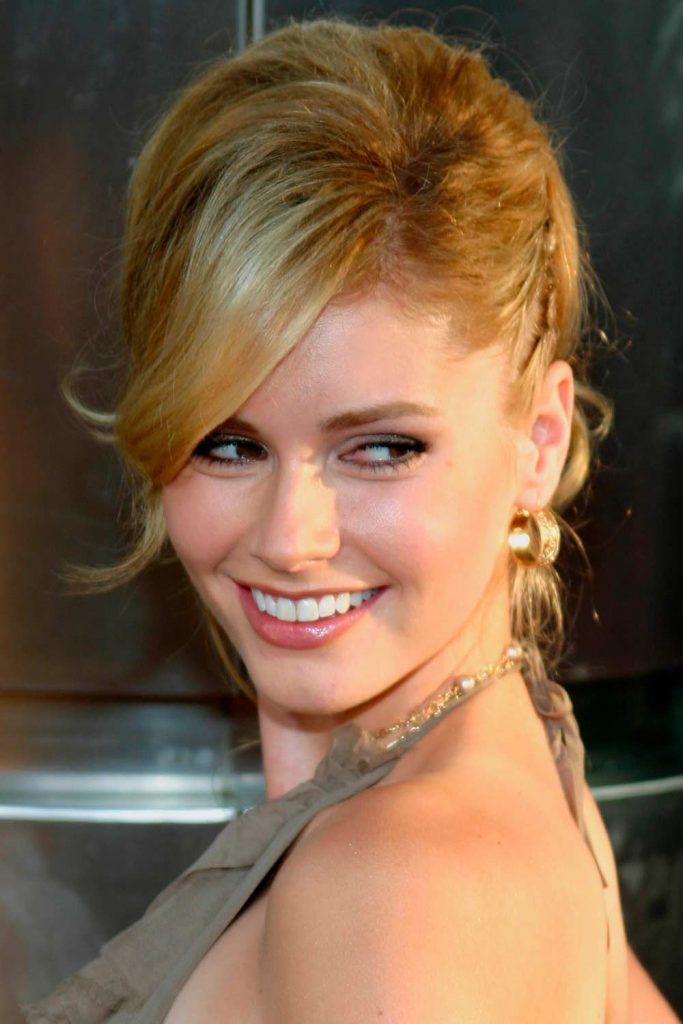 Credit photo: Shutterstock/Tinseltown
First, gather the hair on top (all of it) in a pony with the help of a very thick rubber band. Don't make it look perfect now – your task is to fix it, that's all. Remove one tress from the pony – about one-forth of it.
Messy Updos with Lovely Bangs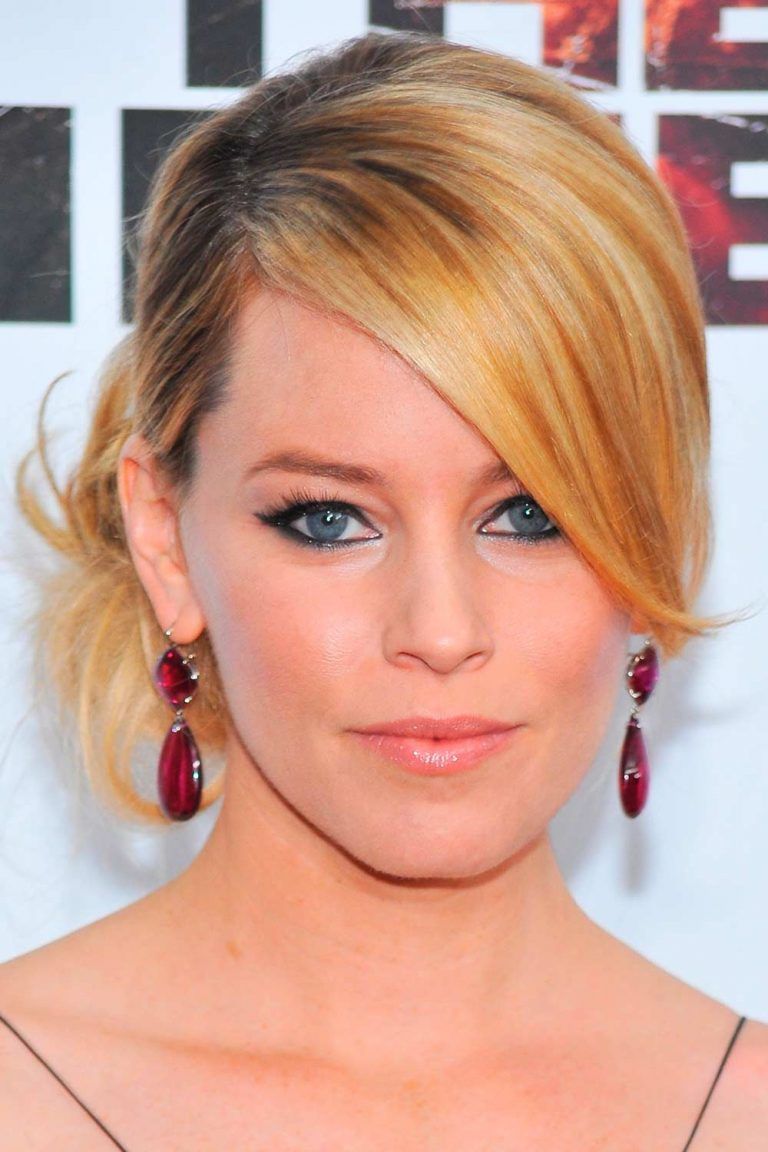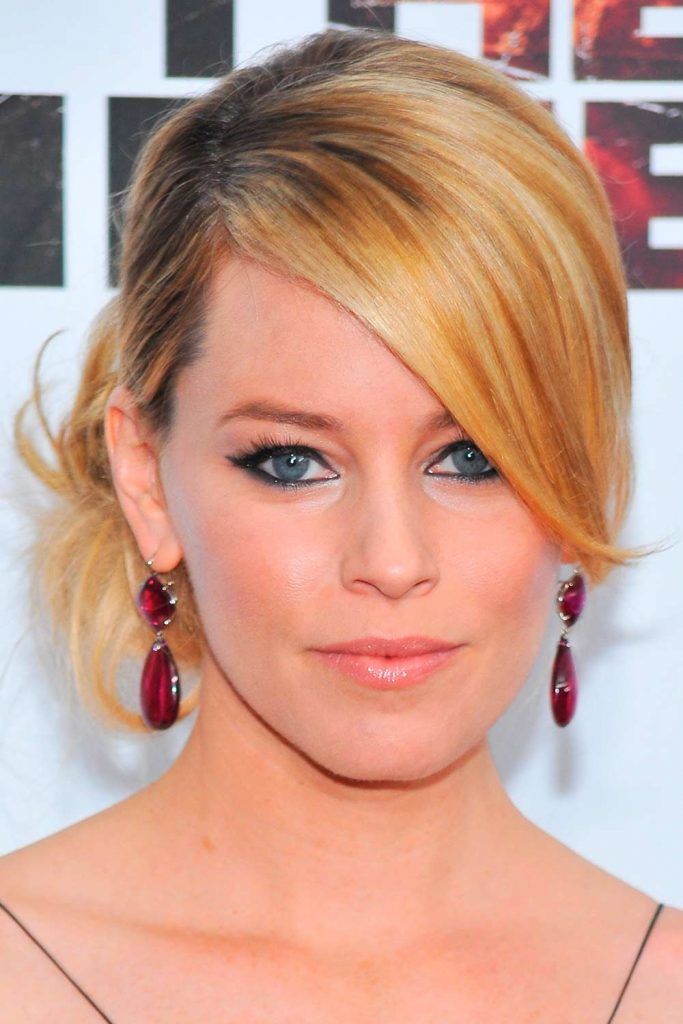 Credit photo: Shutterstock/Everett Collection
Drop this tress off to a side. While this tress is out, turn the remaining pony into a ballerina bun. When the bun is created, braid that tress and secure it on top of the bun. Any kind of braid will do for this hairstyle.
Formal Bun And Bangs Hairstyles
Formal Bun Styles With Bangs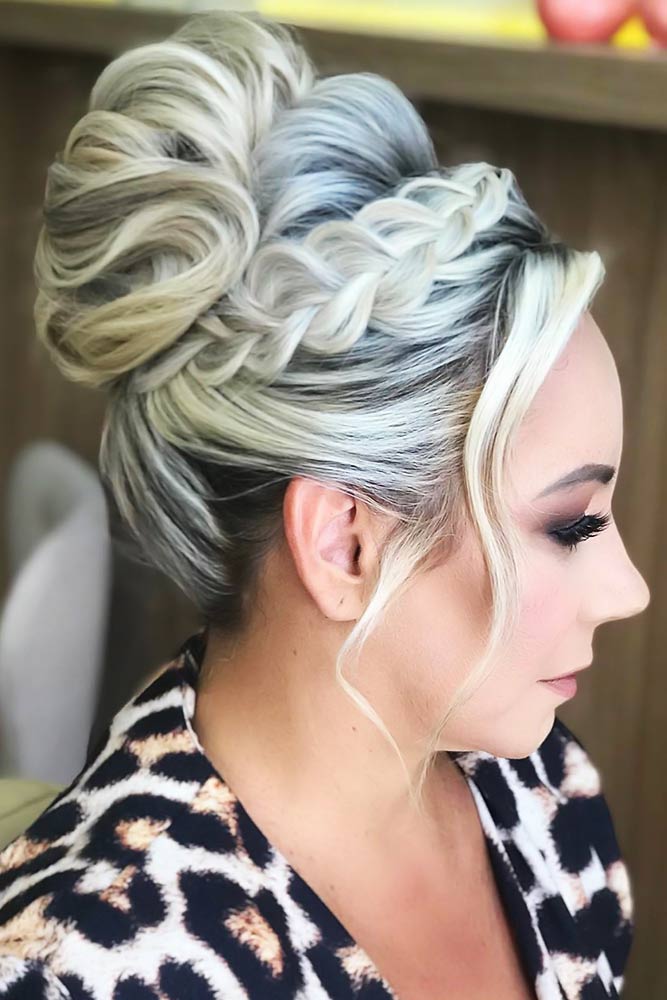 Credit photo: instagram.com/jessicamartinezmakeup
When some significant even is about to come into your life, bun styles with bangs can be the highlight of your big day look. To make the look big too, you can incorporate braids and twists, as well as pull the edges to create a textured finish for the style. P.S. don't forget to make the 'do complete with feminine accessories if you want to steal the show.
Messy Low Bun For Curly Hair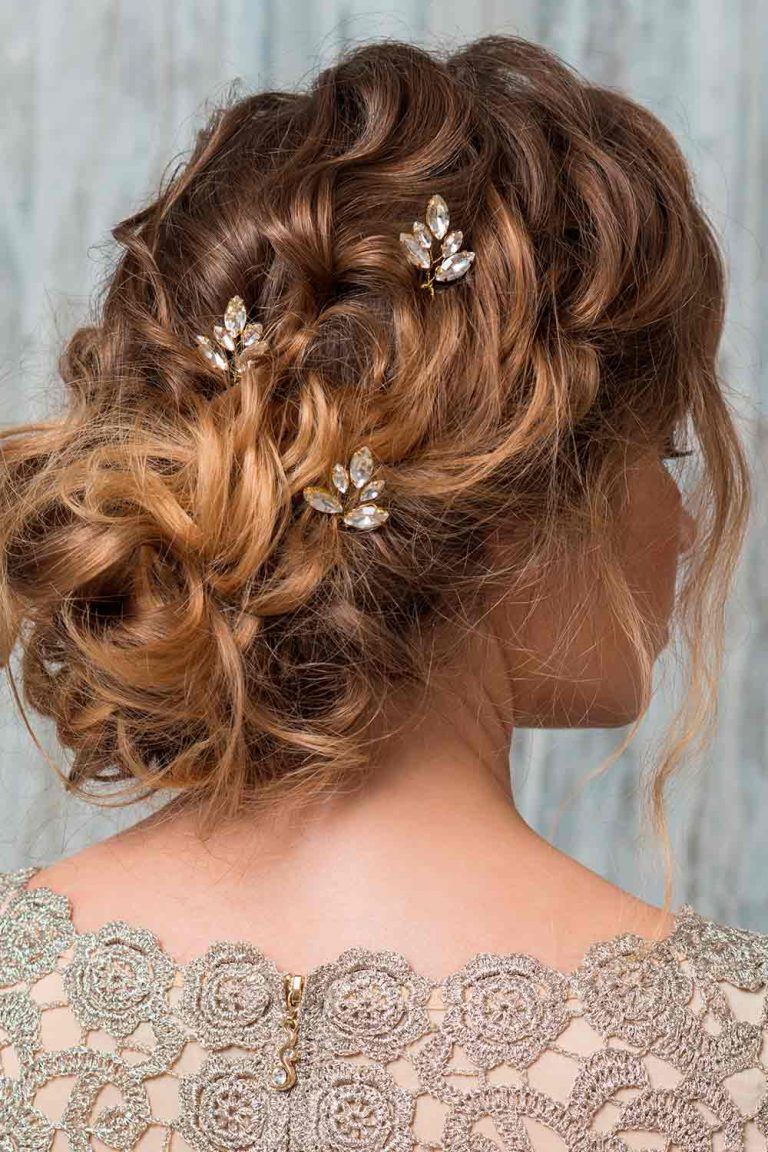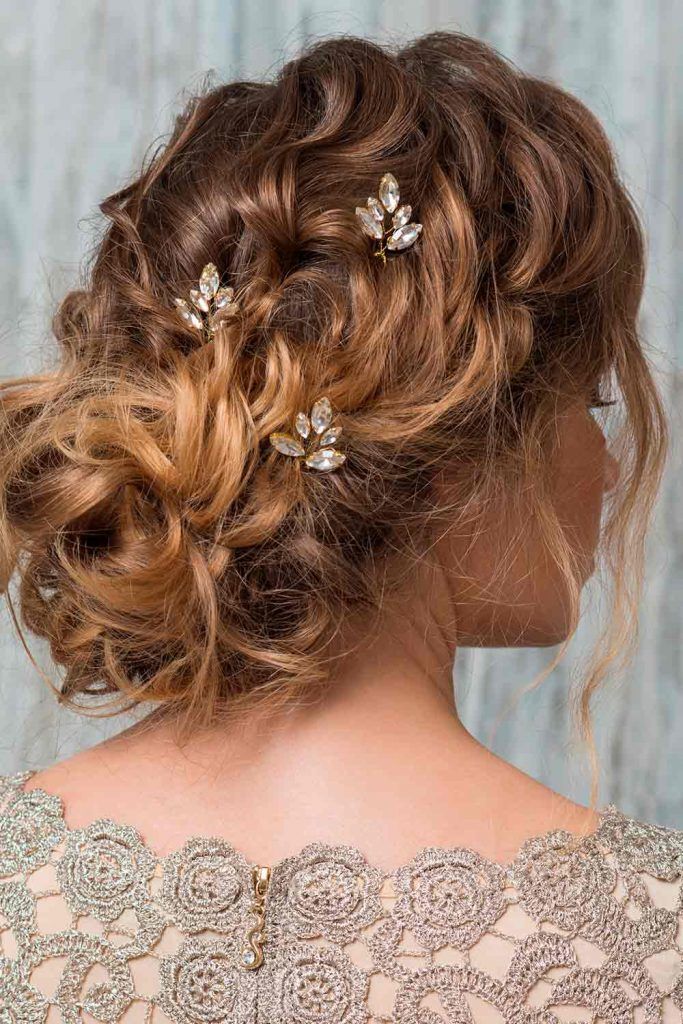 High Bun With Floral Accessories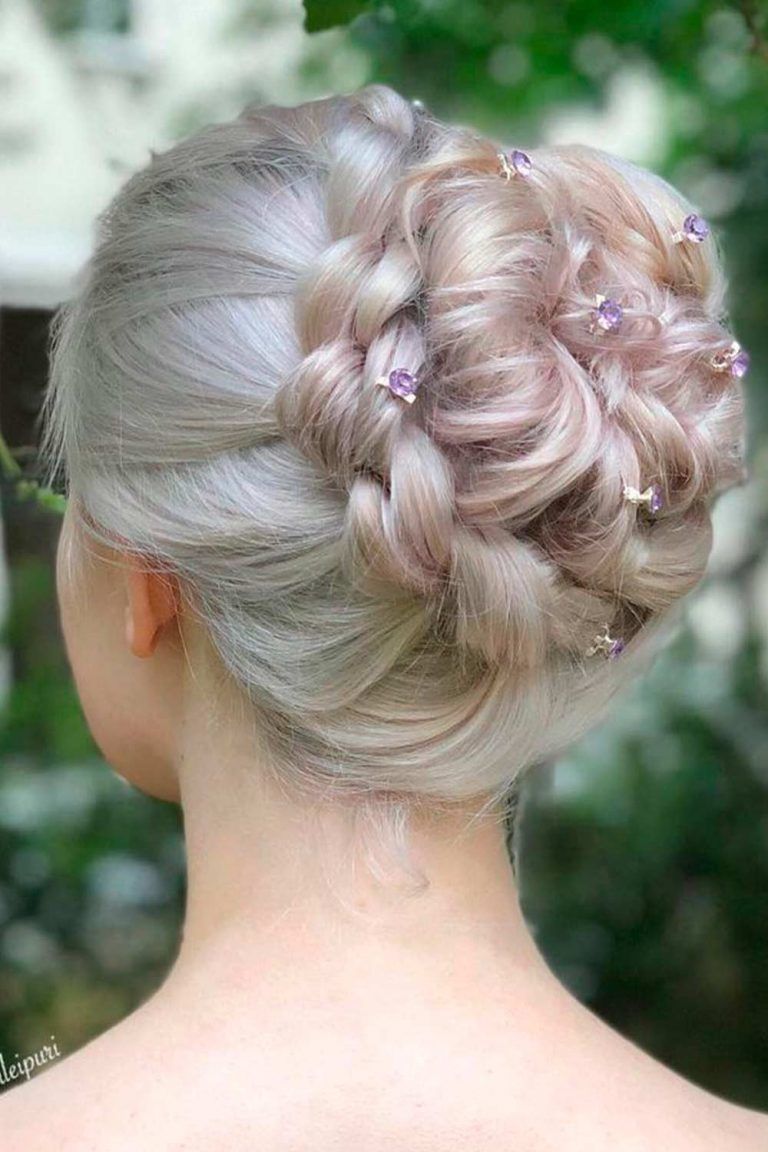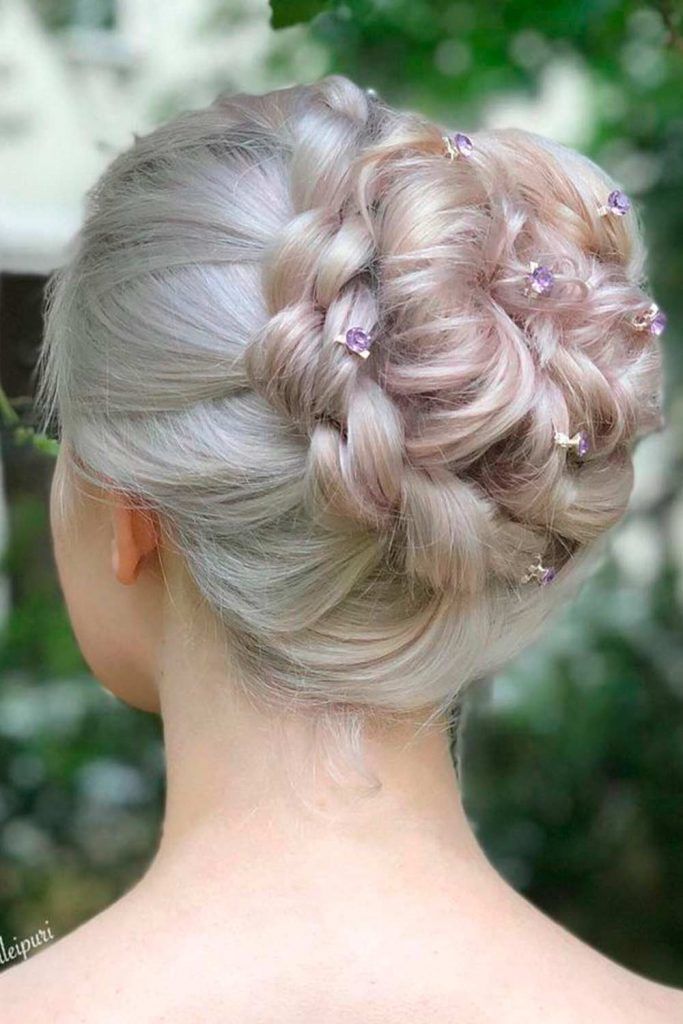 Credit photo: instagram.com/lettileipuri
Low Bun For Short Hair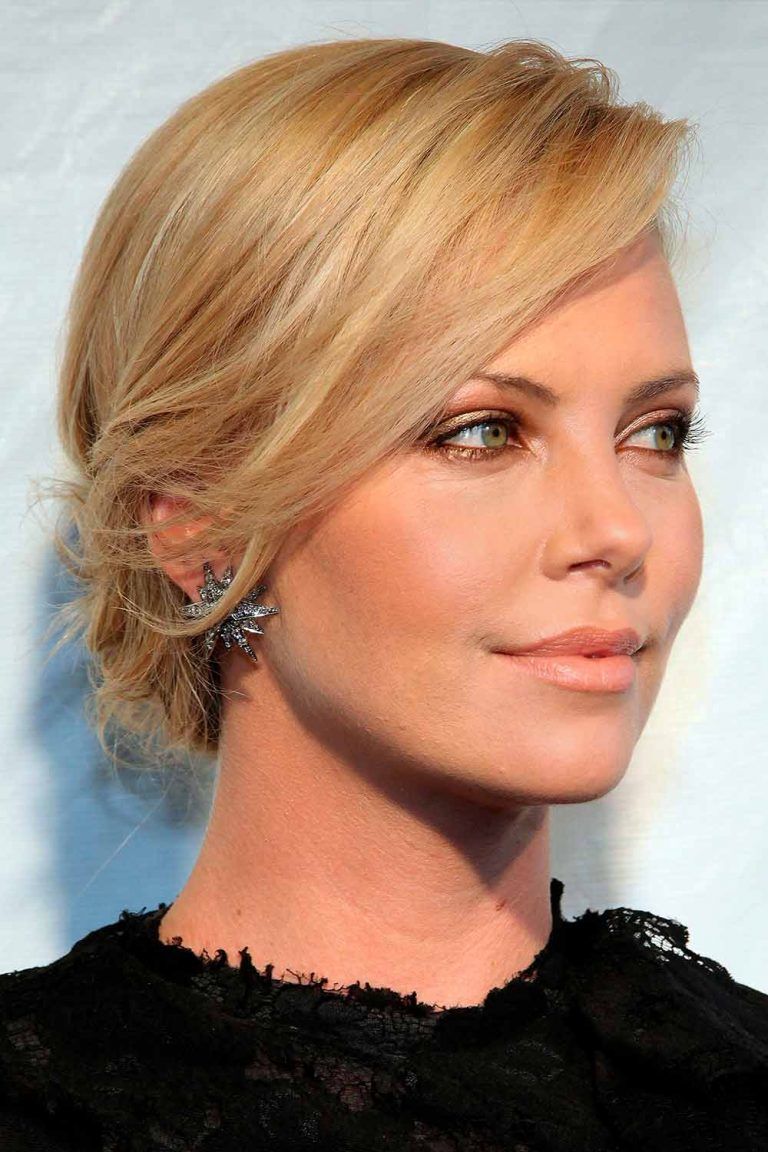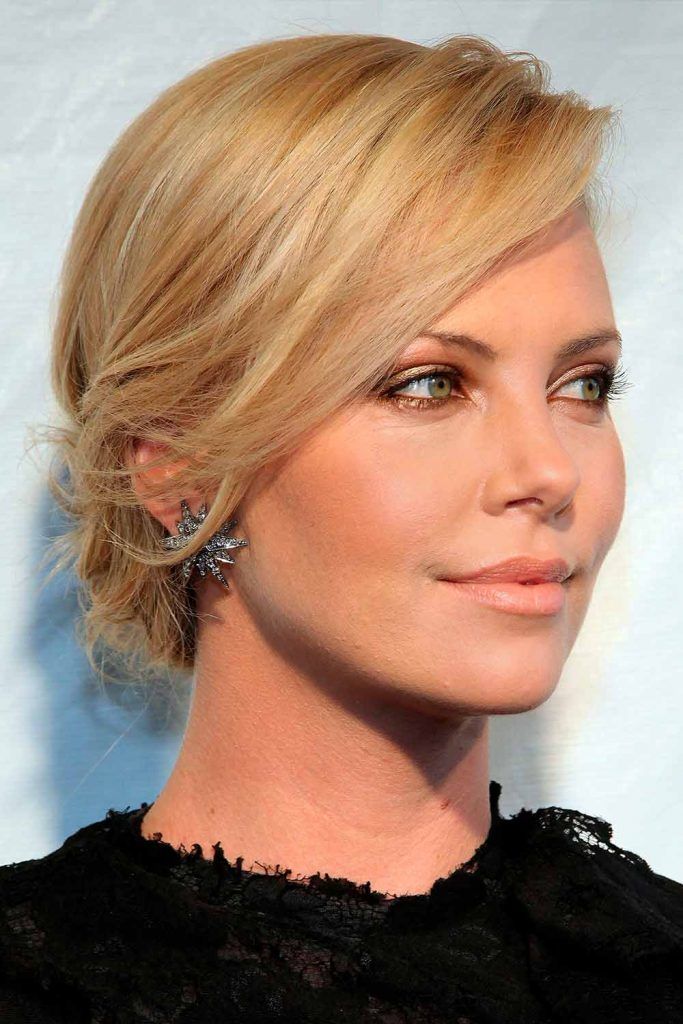 Credit photo: Shutterstock/Everett Collection
Voluminous Chignon For Curly Hair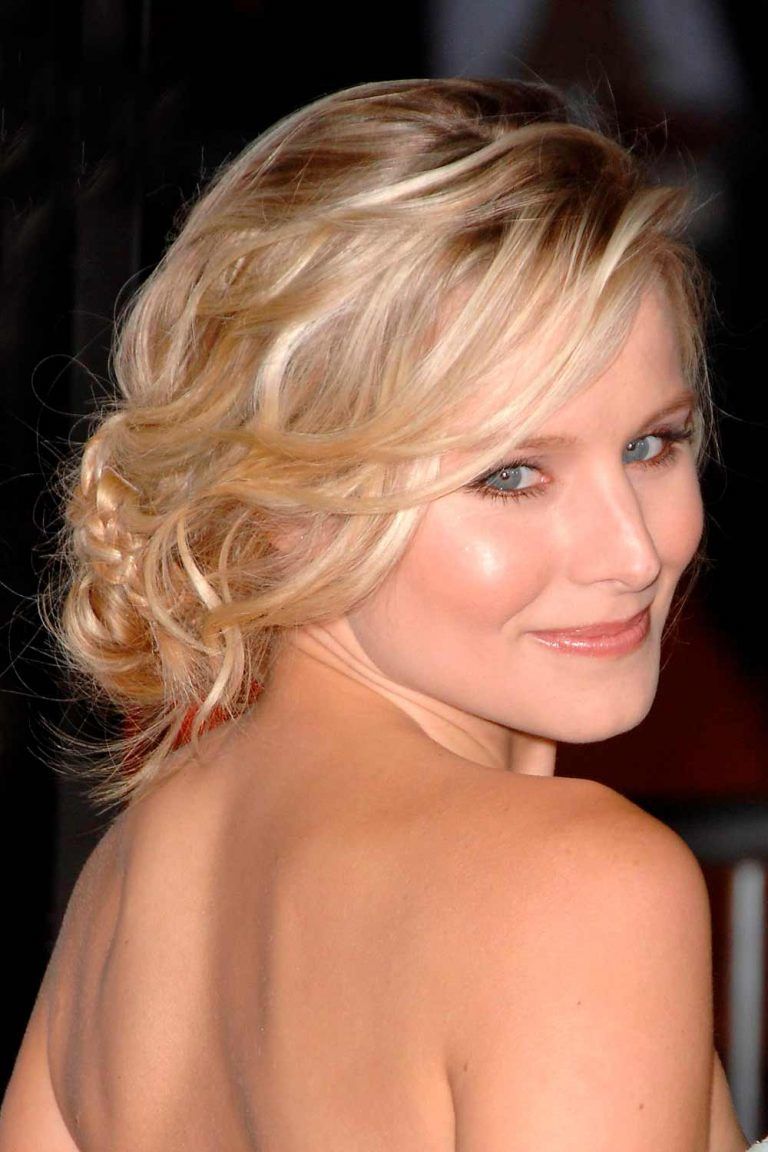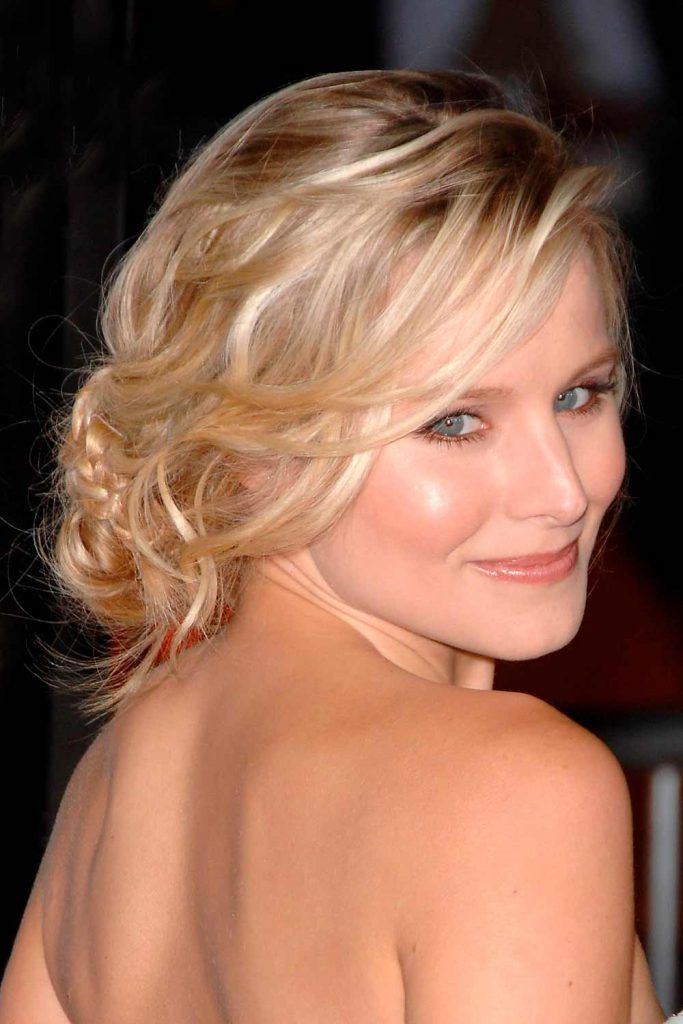 Credit photo: Shutterstock/Everett Collection
Low Bun With Braided Top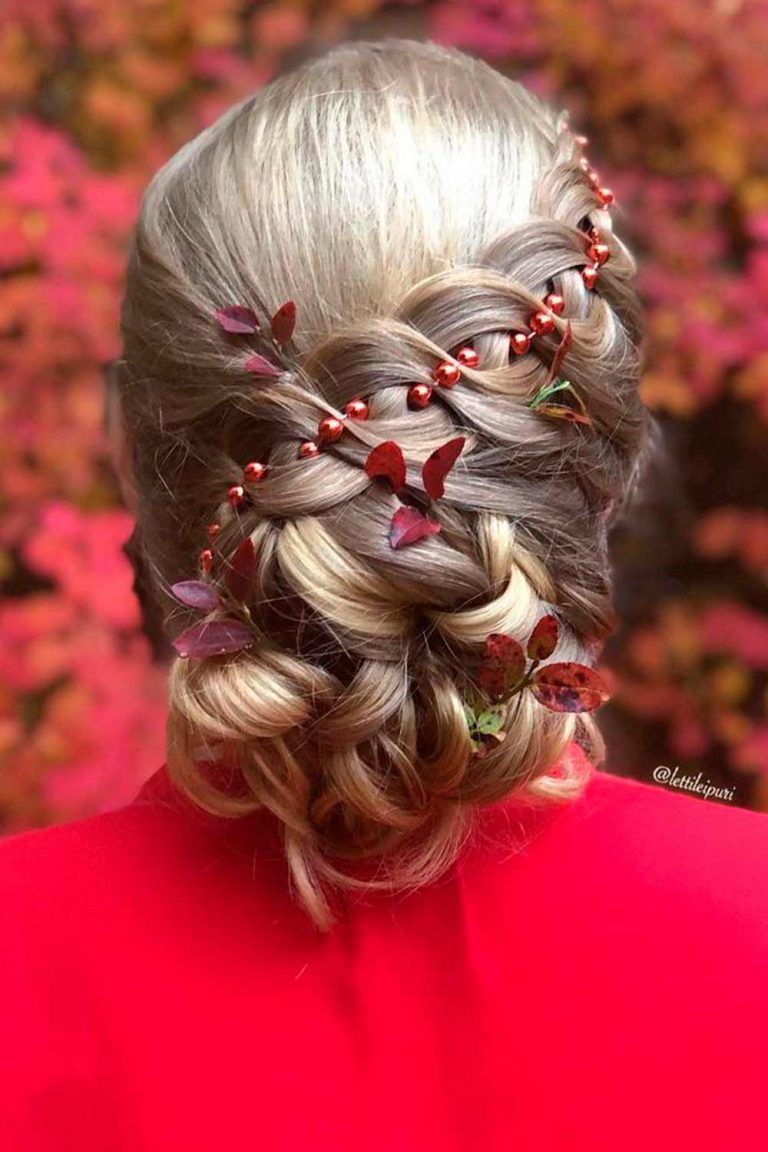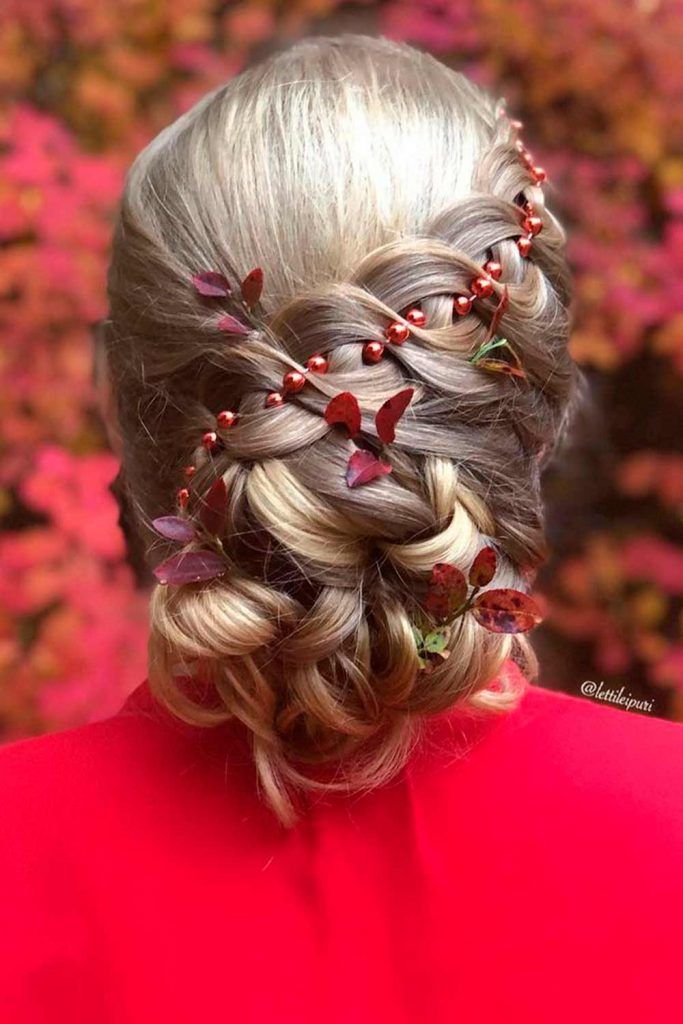 Credit photo: instagram.com/lettileipuri
Twisted Low Bun With Long Bang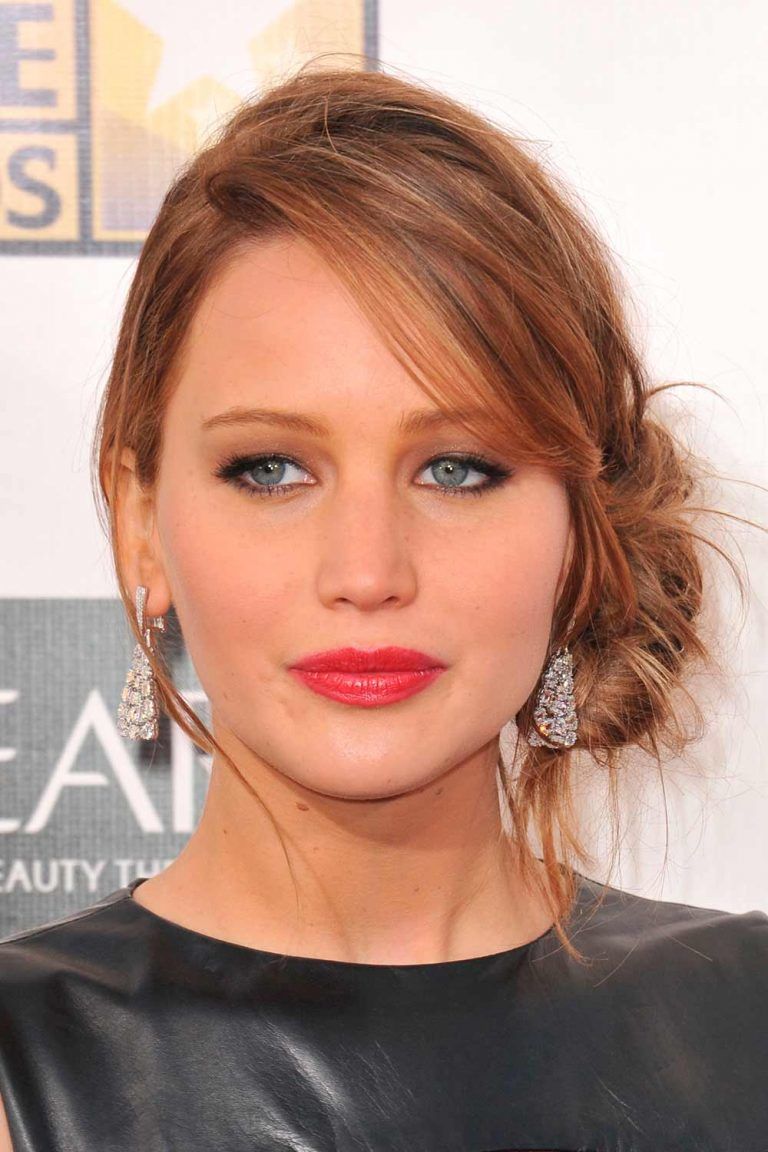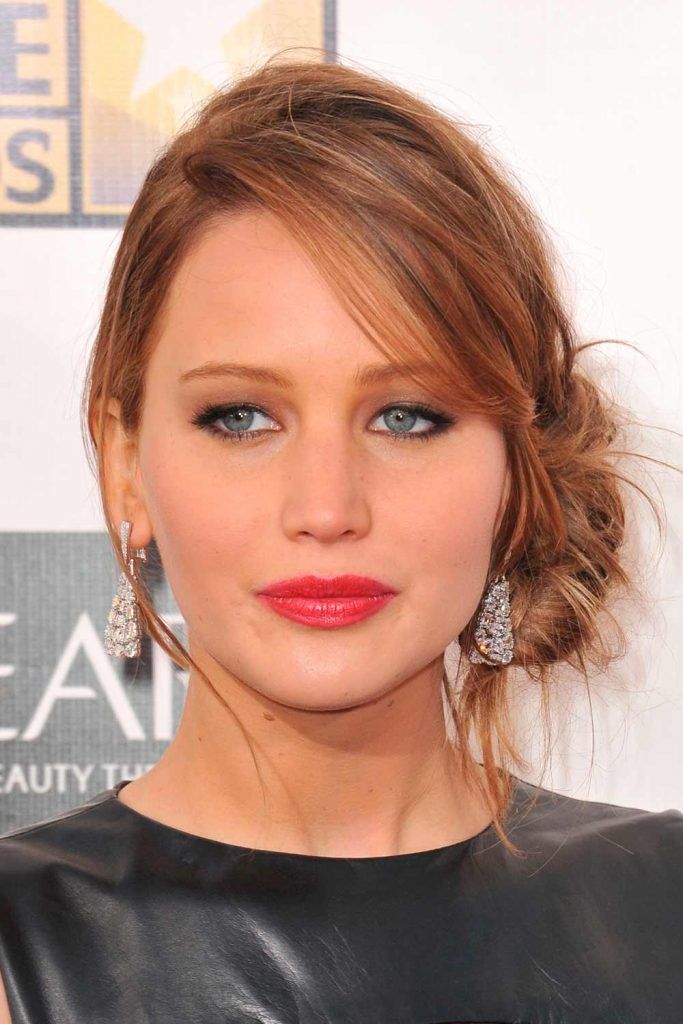 Credit photo: instagram.com/Jaguar PS
FAQ: Bun and Bangs
Can you wear a bun with bangs?
The bangs fall across the face, giving to your hair additional volume and making you look more beautiful.This hairstyle is perfect for the ladies who want a sophisticated alternative to their everyday look. They can also wear it as a stunning formal updo or a relaxed twist on the traditional bun for formal occasions.
What are side swept bangs?
A style of bangs that has a side section is known as side swept bangs. Side-swept bangs are a bit longer than straight-across bangs and can help to conceal wrinkles and fine lines around the eyes. When your bangs are side-swept, they just frame your face, unlike typical side bangs.
Can you get bangs with a side part?
A fringe that comes from a side parting and covers one half of your forehead is known as a side swept fringe. It's a little longer than a full fringe and looks great on everyone. A full fringe is one that is combed straight down and clipped vertically across the length of the hair.
REFERENCES: