By:

Glaminati Media

| Updated:

11/21/2018
Ideas How To Style Your Long Hair With Bangs
In case you are not sure how to style your long hair with bangs, we can offer our assistance. The moment you ask your stylist to add bangs to your haircut, it ceases to be boring. It happens because bangs provide your haircut with a completely different vibe, turning it into something flowing and carefree. So, see our ideas to look amazing.
How To Pick The Best Bangs For Your Long Hair
It is not a secret that bangs don`t go well on everybody. That is why you should definitely consider whether they look good on you. For this, we have gathered some great tips and advice that will let you know what kind of bangs will suit your facial features and the shape of your face. Long hair with bangs is definitely beautiful. So give it a chance and you won`t regret it.
Square Face
What a gorgeous idea we have for girls with a square face! For such a face shape, it is important to find a hair detail that will soften the facial features and straight bangs are the ones that will. Going just below your eyebrows, they will compliment your beautiful sharp cheekbones making you feel confident about your appearance every day.
Round Face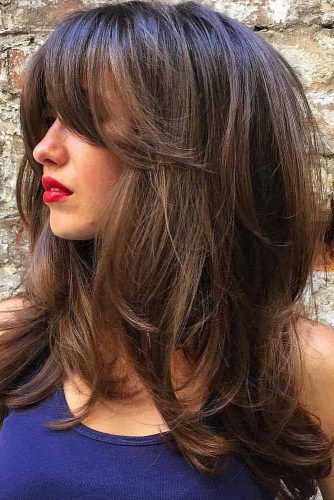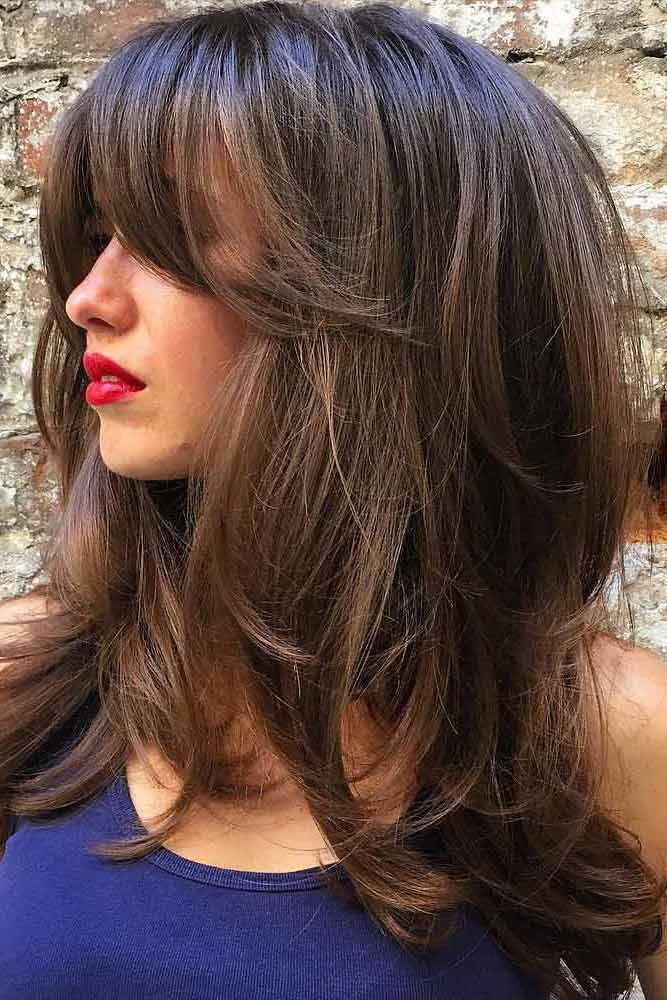 If your face is of a round shape, we have an excellent idea for you. An arching straight fringe that in the end goes to the side of your face will highlight the beauty of your face. Think of deep side bangs too. They are a wonderful idea if you are not a fan of hiding your forehead.
Heart-Shaped Face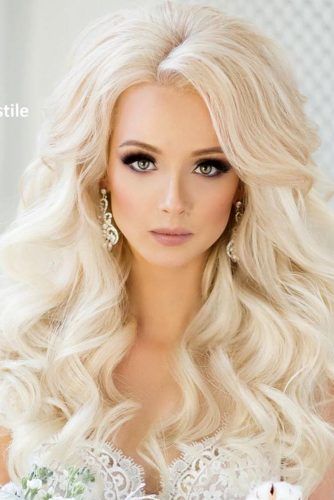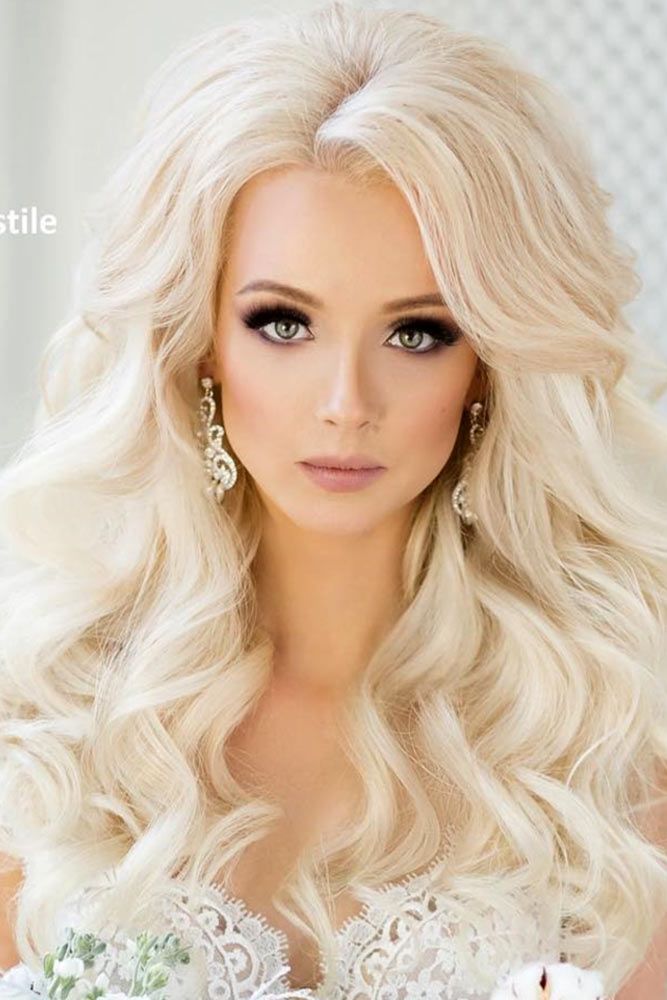 There are a lot of celebrities with heart-shaped faces that rock arched side-swept bangs. The key to such a beautiful result is that they go longer at the sides of their faces. Such a gorgeous idea of long hair with bangs is a number one for you if you desire to bring in some freshness to your look.
Oval Face
If you have an oval face, you are a lucky star. Why? Cause this face shape is the one that goes with any kind of bangs. The best way to choose is to measure the length of your nose and see if it is proportional. If the answer is yes, then congrats. You can try any kind of bangs you like!
Long Face
A long face is the one that doesn`t look good with short bangs. Keep that in mind while choosing if that is your face shape. Long bangs with full center or side swept ones will become your piece of cake. We promise you that the result will leave you breathless with your own beauty!
Short Forehead
People of short forehead should be ready to rock a sloped fringe that is longer on the side. Wow, definitely long hair with bangs of than kind looks stunning. For example, think of a deep swept fringe. It is a bomb!
High Foreheads
We have a bangs idea that will let you enhance the beauty of your high forehead, making your face look even more beautiful. Try full side-swept bangs. They should start at the eyebrows level and taper to the sides. Don`t they look pretty?
---
Click NEXT PAGE below to see our collection of Style Ideas for Long Hair With Bangs!
---