Causes Of Coarse Hair
Some ladies have coarse locks by default, and some may cause it with regular heat styling or harsh environmental conditions. For example, the lack of calcium, as well as hormonal imbalance, are the most widely known causes of coarse texture. Also, lots of styling products contain SLS that dries hair out and leads to breakage. Overstyling your hair with heat is another reason why your hair got coarse: it strips off the natural moisture.
How To Take Care Of Your Coarse Hair
You may come across numerous magic ways on how to make coarse hair soft and silky, but there are the reliable, well-tested fundamentals to rely on.
Don't Go Cheap with Hair Products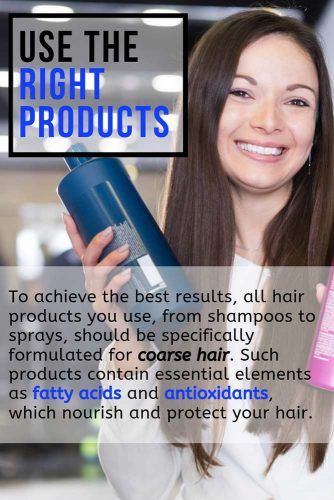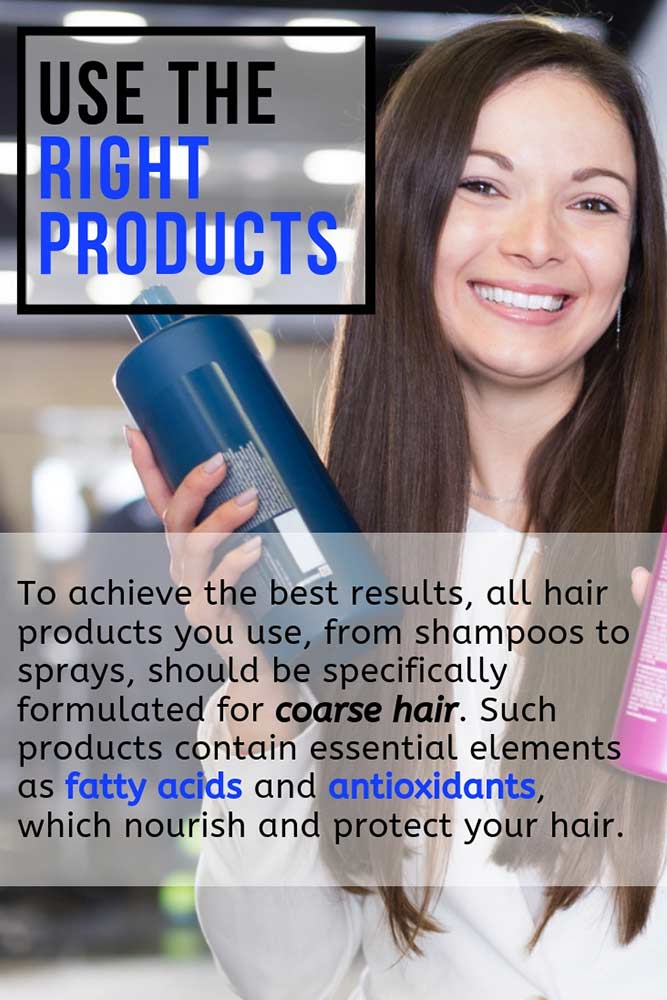 Investing in high-quality hair products is the key step to making your coarse locks behave. Make sure that the shampoos and conditioners you buy are designed specifically for coarse hair. Such products should contain antioxidants and fatty acids that will keep your hair moisturized and nourished.
Involve Co-Washing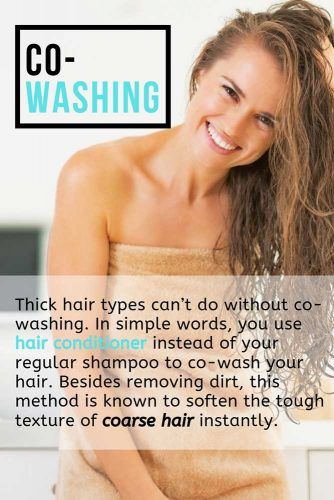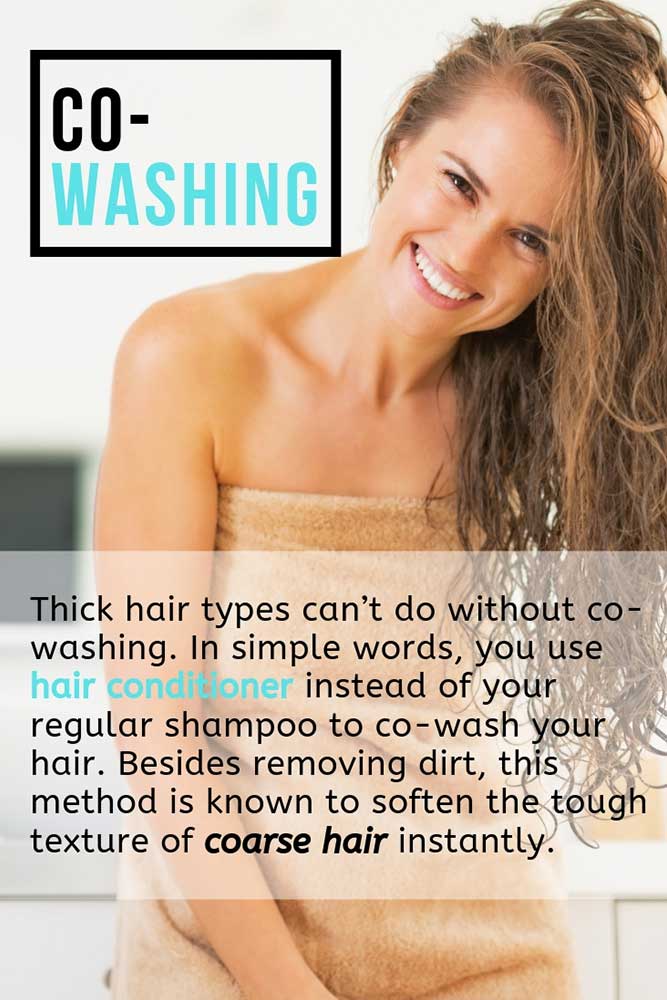 Co-washing is an irreplaceable part of curly and frizzy hair care routine. To co-wash your hair, you simply need to wash your hair with a conditioner instead of your regular shampoo. As a matter of fact, this method is the best way on how to soften coarse hair.
Oil Your Hair Regularly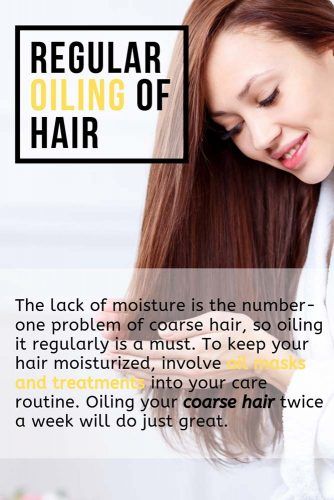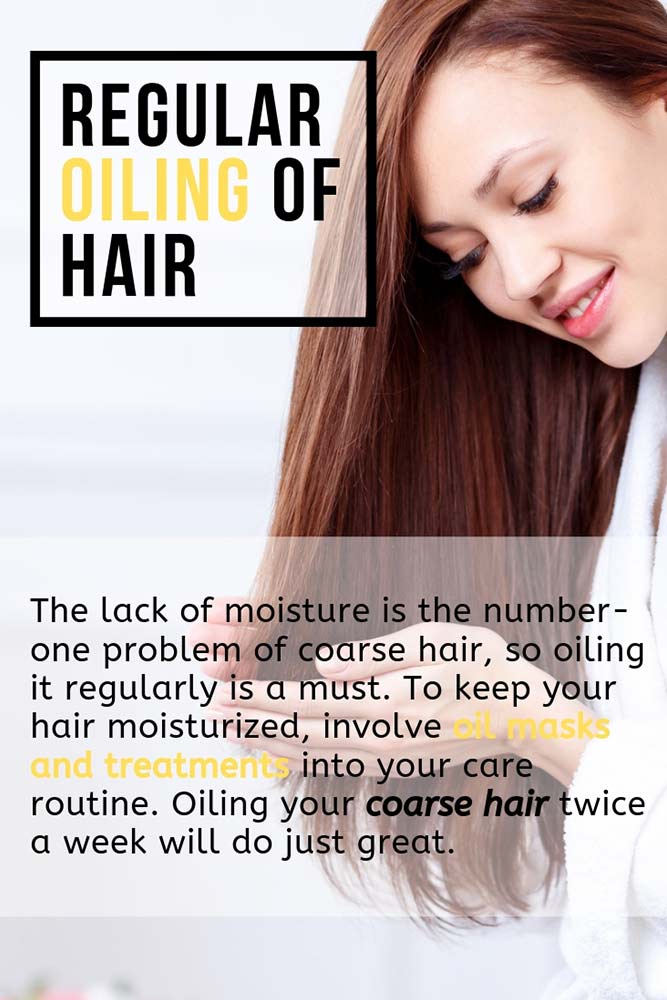 Coarse texture is known for its lack of moisture, so oiling your hair regularly is essential. Use naturally composed oil masks, leaving them overnight a couple of times a week to provide your hair with moisture.
Don't Skip Trimming Appointments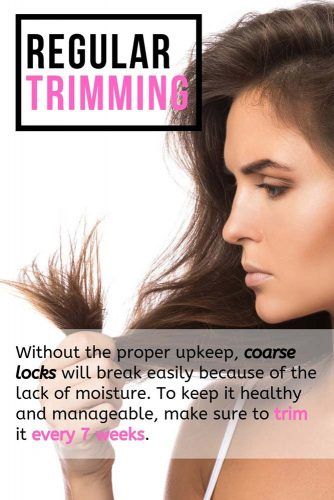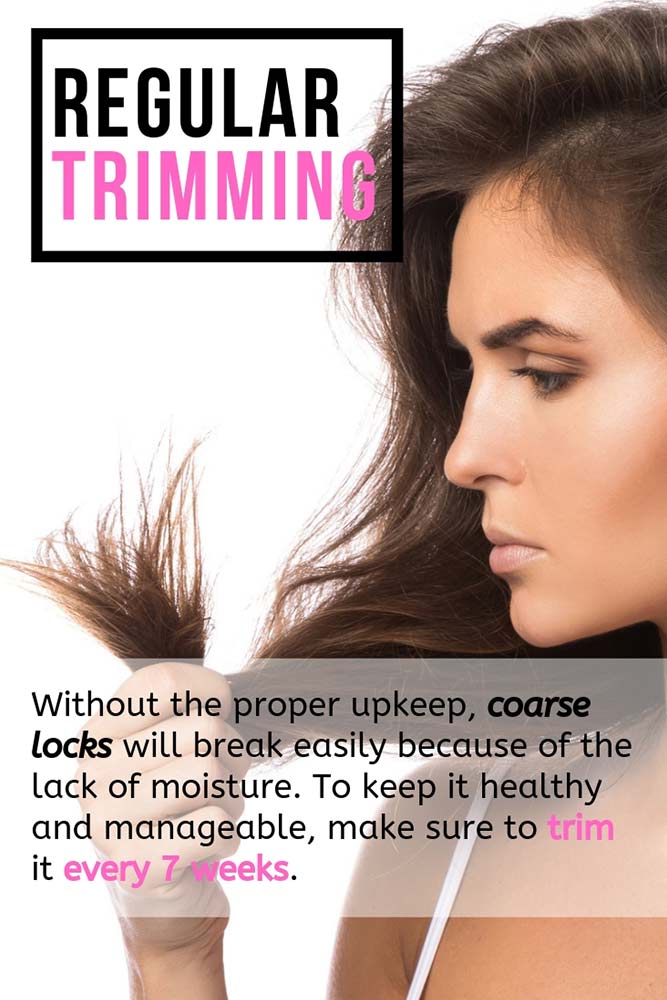 Hairstyles for thick coarse hair, whatever they are, look at their best when the hair is kept in the proper condition. Because of the lack of moisture, your hair can become fragile and thus unmanageable. Get rid of split ends every 7 weeks to keep it healthy.