Copper Hair Color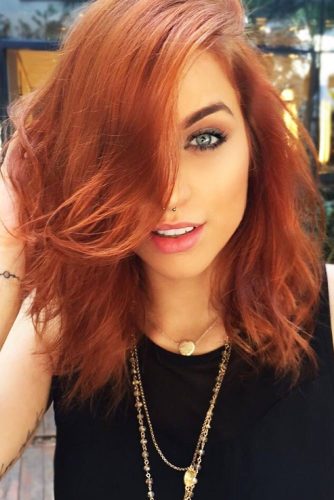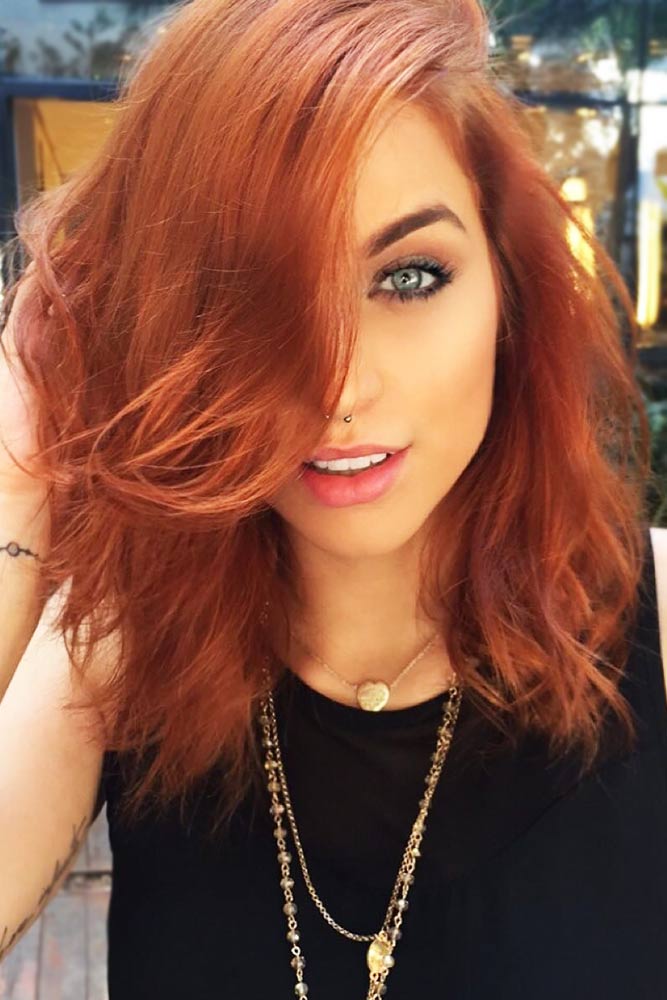 What is a copper hair color? It is the mix of red and bronze shades. However, don`t think that it is dull. There is such a shade range when it comes to this color. The color can be light and soft or deep and warm, it depends on you and your personal preferences. We suggest that you look at your skin tone if you doubt what shade to choose. Those women who have a rosy undertone are considered perfect to wear such a hair color, even though other skin tones go well with different shades, too. Girls with fair and warm undertones are advised to stick to warm copper colors, while those with darker and cooler skin should try cooler hues with a hint of violet.
Choosing the best copper hair color for your complexion can be tricky. But here are some tips to help you find the best shade for your skin tone:
If you have a rose or pink undertone, you can rock pretty much any shade of copper hair.
Those with warm or fair complexions should choose warmer shades of copper or opt for warm copper highlights.
Darker complexions look better with cooler copper shades that have a hint of ruby or violet.
Your eye color isn't as much a factor with copper hair. You can go for a dramatic shade for a stunningly beautiful effect.
Henna hair colors are a great way to apply a copper tint to your natural hair color.
Shampoo your hair as infrequently as possible. Use color-safe dry shampoos and leave-in conditioners between washings to help preserve the hair color.
Avoid heat as much as possible. Wash and rinse with cold water and try to refrain from blow drying or heat styling your hair.
Use products that are free of alcohol and sulfates to save your copper color.
Consult your personal hair stylist if you are uncertain as to what shade of copper color is best for your hair type and complexion.
Source: boounzueta via Instagram

Check out some of the hottest copper looks and find the one that is calling your name!
Warm Copper Balayage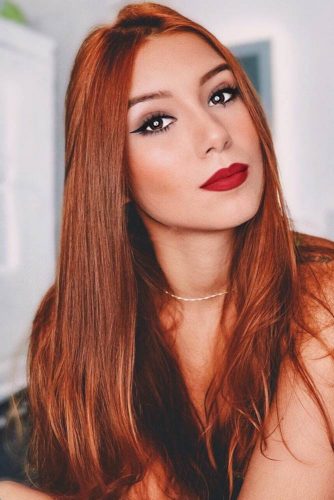 Copper colored hair has many facets. This bright copper is a blend of light ginger and dark auburn hues. The difference is so subtle, yet, it creates a ton of depth and dimension. You will notice many nuances of color that lie within this artistic balayage blend of coppery red and orange hues.
Source: maari.tavares via Instagram
Blended Copper Hair With Highlights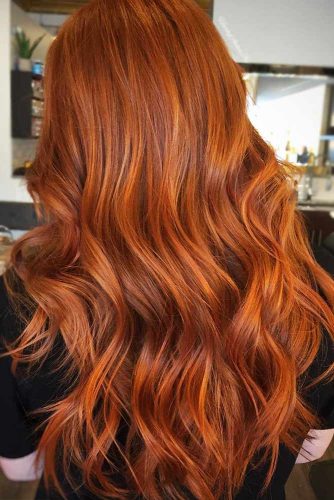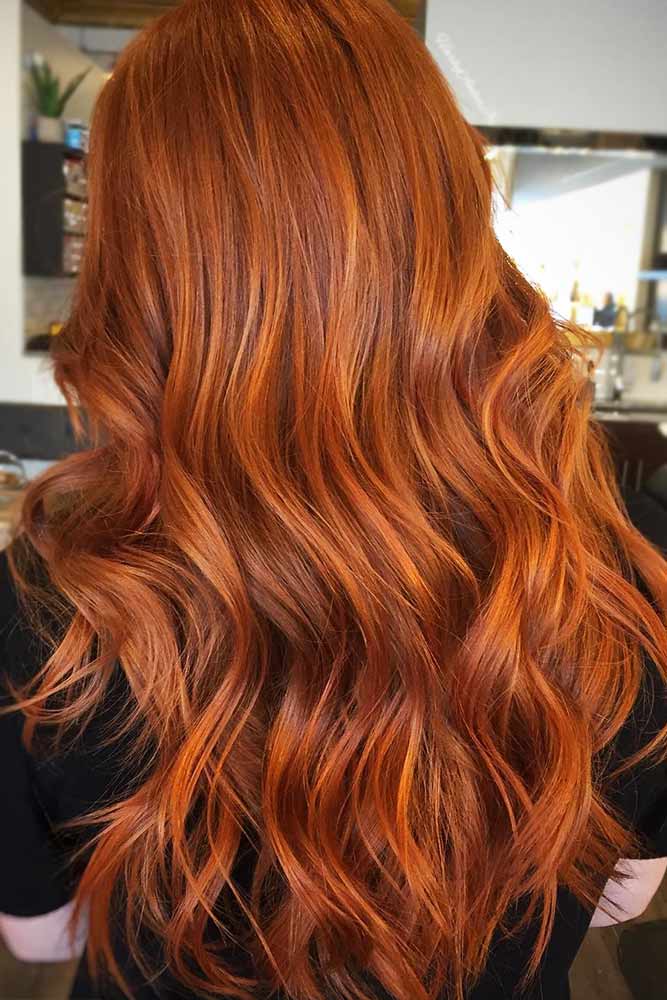 This gorgeous copper blend encaptures the stunning beauty and colors of Fall foliage. With a mixture of warm dark auburn and fiery copper, they form an enchanting hue reminiscent of falling fall leaves. Ask your stylist for deep auburn and copper hair with highlights.
Source: hairbyamberjoy via Instagram