Pumpkin Spice Copper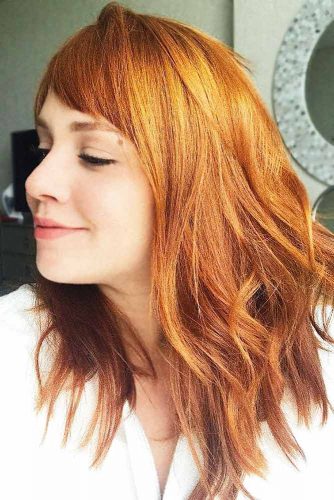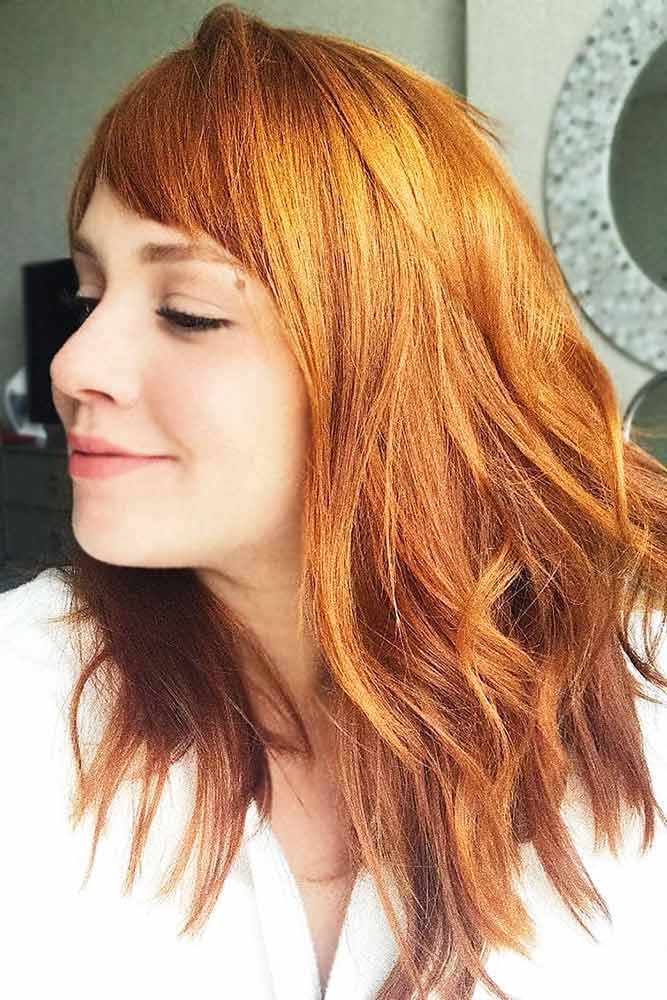 Who doesn't love pumpkin spice? It is the essence of all things Fall! And this pumpkin spice copper is sassy. If you are looking for a color that will help you gracefully transition from summer blonde to a darker shade for the upcoming fall and winter months, go for it.
Ask for auburn undertones and light copper hair highlights. We think it looks just fab on a long lob with side bangs. This choppy hairstyle is easy to do and looks cute when styled in a messy, bed-head look!
Source: dricarmartins via Instagram

Natural Copper Balayage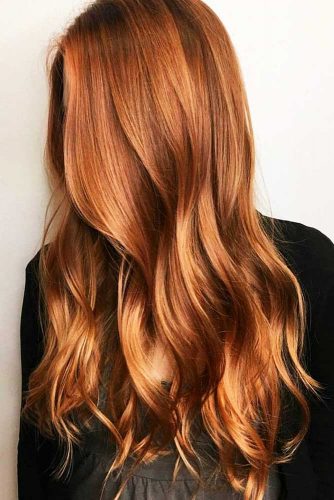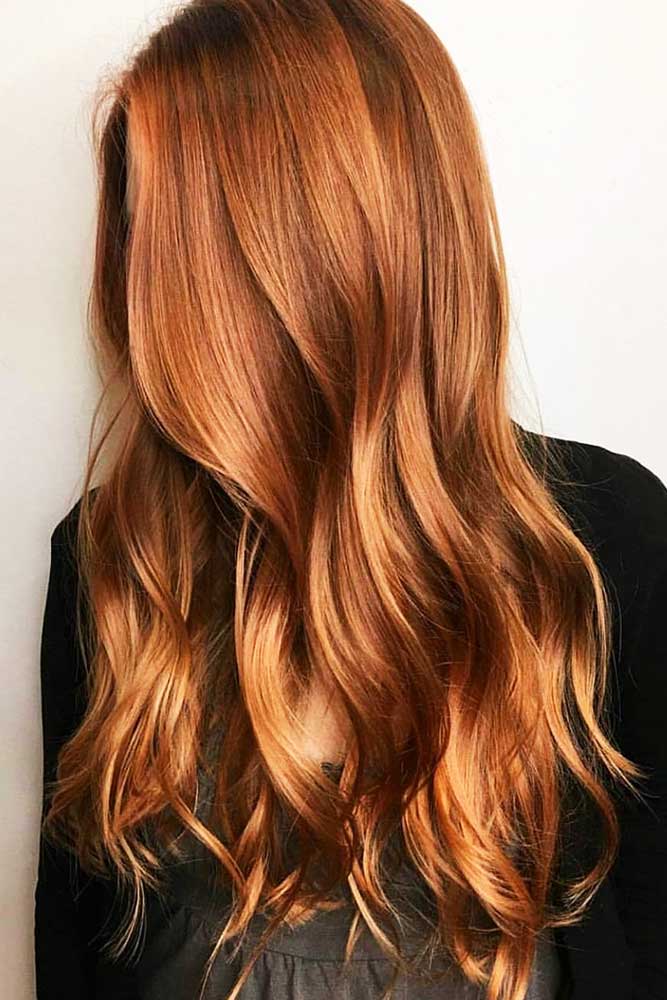 If you aren't enamored with pumpkin spice but are still looking for a light copper hair color, this shiny shade of copper is natural-looking and classy. Ask for darker undertones combined with vivid orange copper for a shockingly gorgeous shade of fiery copper. It will be sure to turn heads wherever you go.
This color is really pretty on longer, wavy locks. So, take a few minutes to do some waves, starting halfway down your hair. You can use a large curling iron or your flat iron to do flowing waves to add depth to this alluring shiny cooper hairstyle.
Source: ruivosdobrasil via Instagram

Bright Copper Ombre With Dark Roots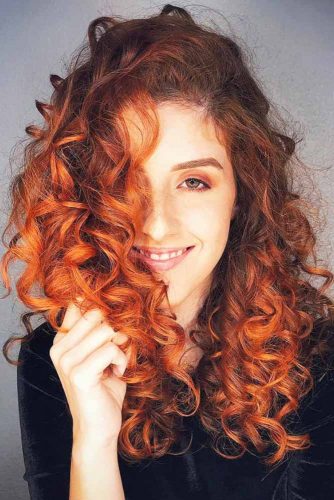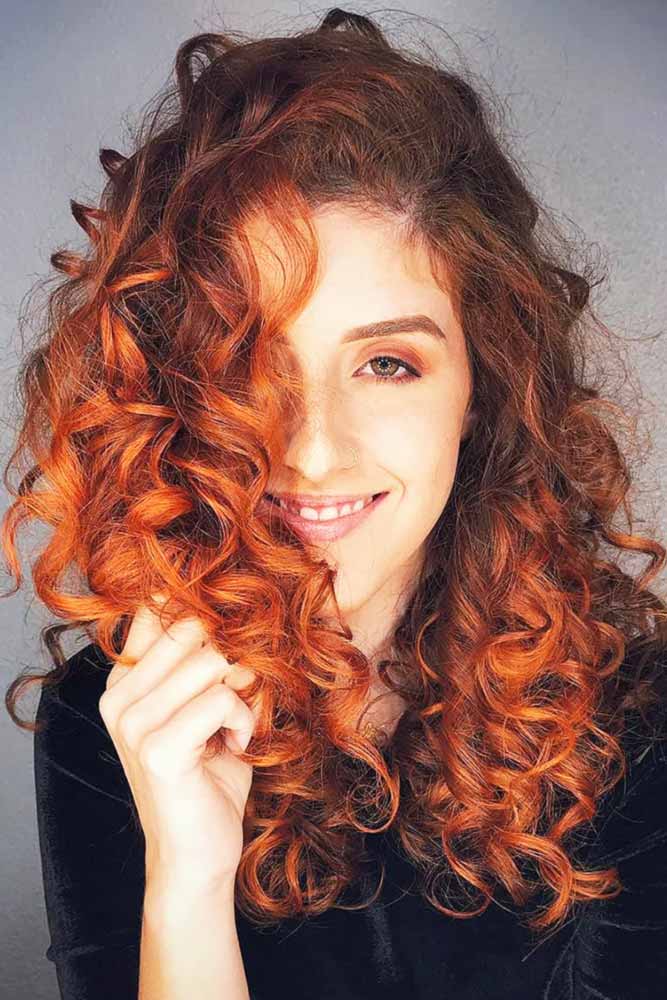 Perhaps you prefer a copper brown hair color over the lighter shades. This fiery brown and copper ombre hair is so pretty with its chocolate brown roots that fade into vivid reddish orange. And it looks utterly breathtaking on curly ringlets to add volume and texture to your long tresses.
Source: juanxpresion via Instagram