When you think about crimped hair, you imagine your favorite teen movies with girls that wear crimped side ponytails and the fashionable runways shows where models flaunt with attractive deep waves. The huge comeback of the popular styling method from the 80's is about to tell you that now you can bring those bright memories to life, embracing the new trend of now.
Yes, zig-zag fashion is here to hit us with its never-ending popularity. Do you remember why such hairstyles were so cool? First of all, the texture that crimping iron gives to your locks provides your hair with a stable volume, which is good for thin hair. Also, it controls the frizz of thick hair and hides greasy roots that are known as women's common problem. Advantageous and stylish: why don't sport it again?
The fantastic texture and practicality of crinkled hair will never go out of style, so we think you'd like to see how to nail it today. Check out some modern hairstyles that you can do with such texture and learn some interesting facts about it!
Crimped Halo Hairstyles
There's no way you don't know about the updos that are called halo hairstyles. Having been around as long as the popularity of crimped hair, such hairstyles have become more diverse, creative, and versatile. How about extraordinary, full updos with lovely deep waves?
Halo Half-French Half-Fishtail Braid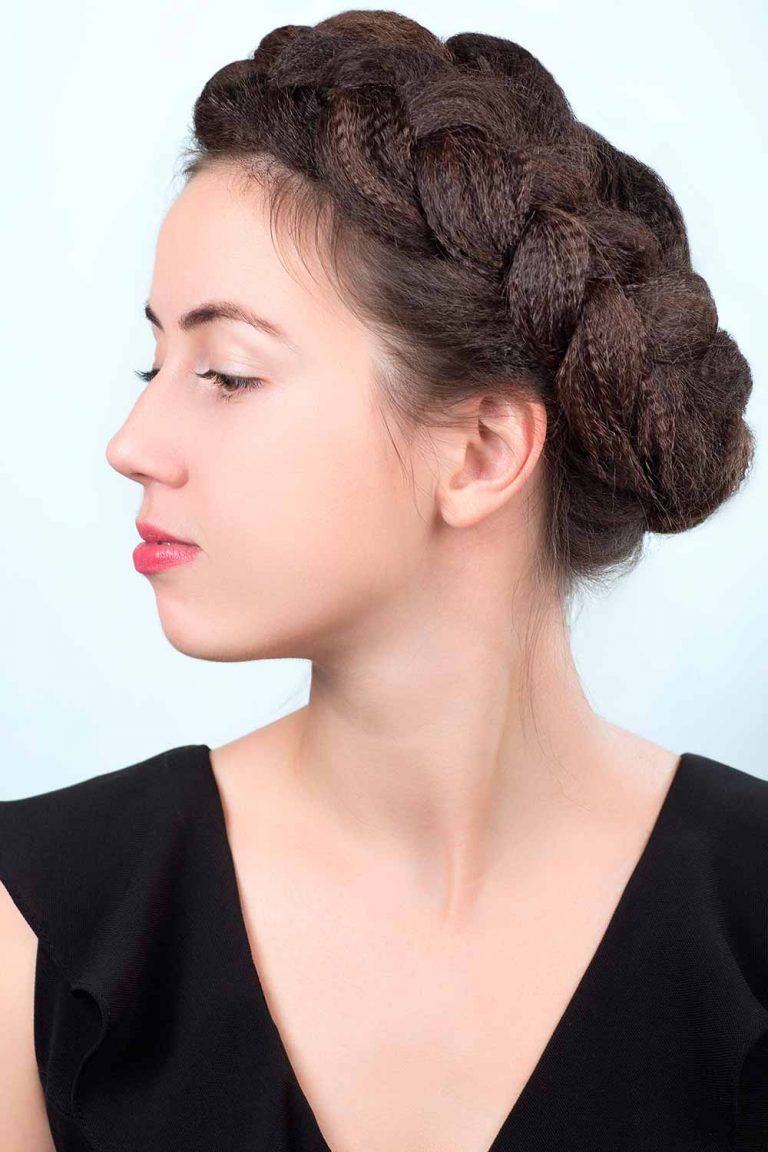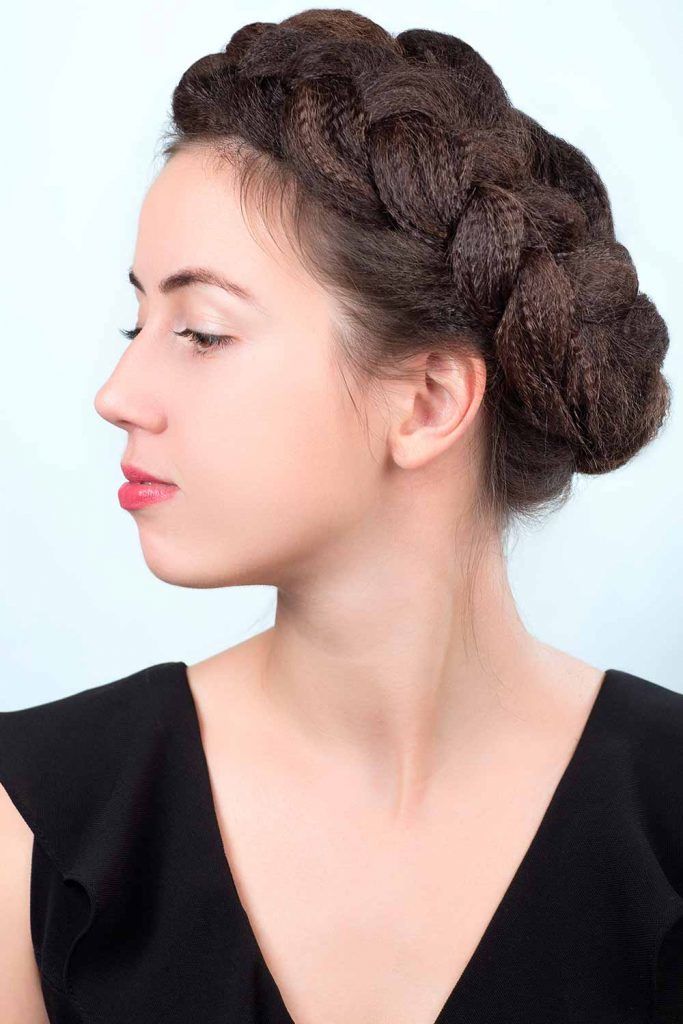 Before moving to the inspiring and colorful idea above, let us share with you some tips on how to crimp hair:
Wash your locks with shampoo and soft conditioner to prepare your hair. Don't forget to brush it.
Heat protectants are crucial, as such styles may cause some damage.
Crimping should be done on straight hair, so if you have wavy or curly hair, consider straightening it before the styling.
It's better to start crimping from the bottom layers of your hair for the volumizing effect.
And when you've followed all those simple steps, you can let your imagination run wild. Combine braiding techniques, change the thickness of your braid throughout the halo, and experiment, after all! Look how lifted this braid is: this is how the power of crimps works.
Lovely French Crown Braid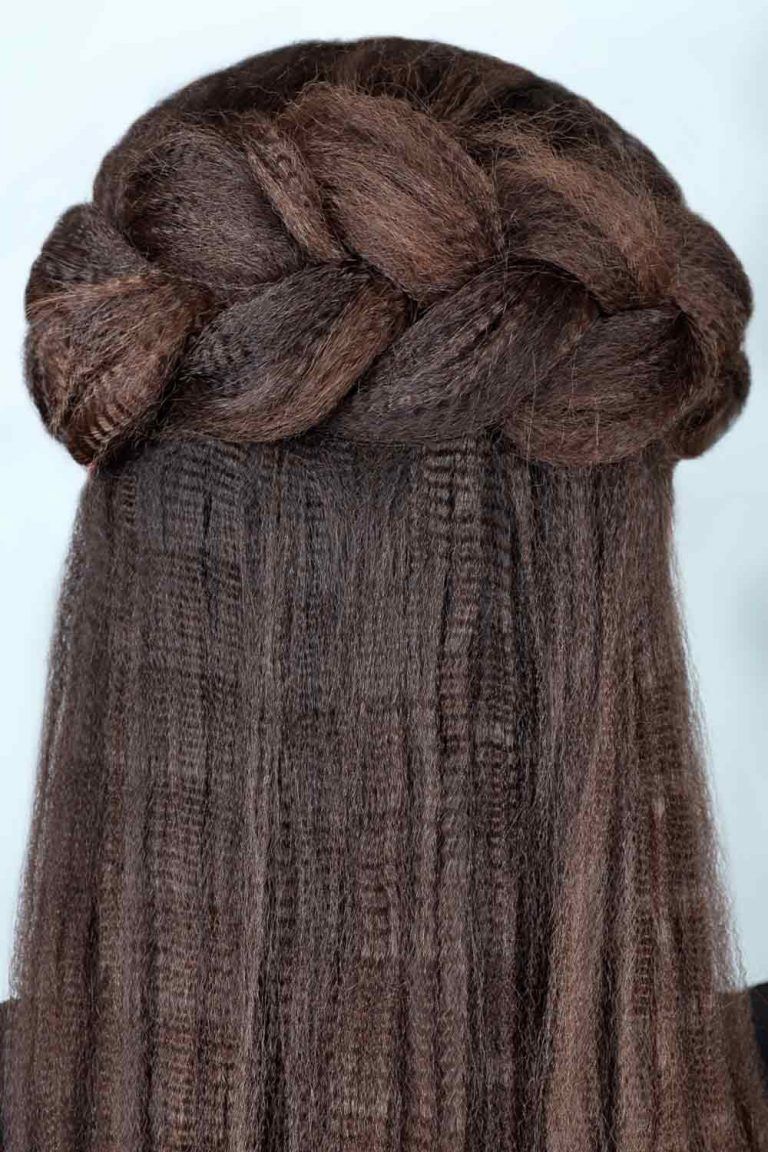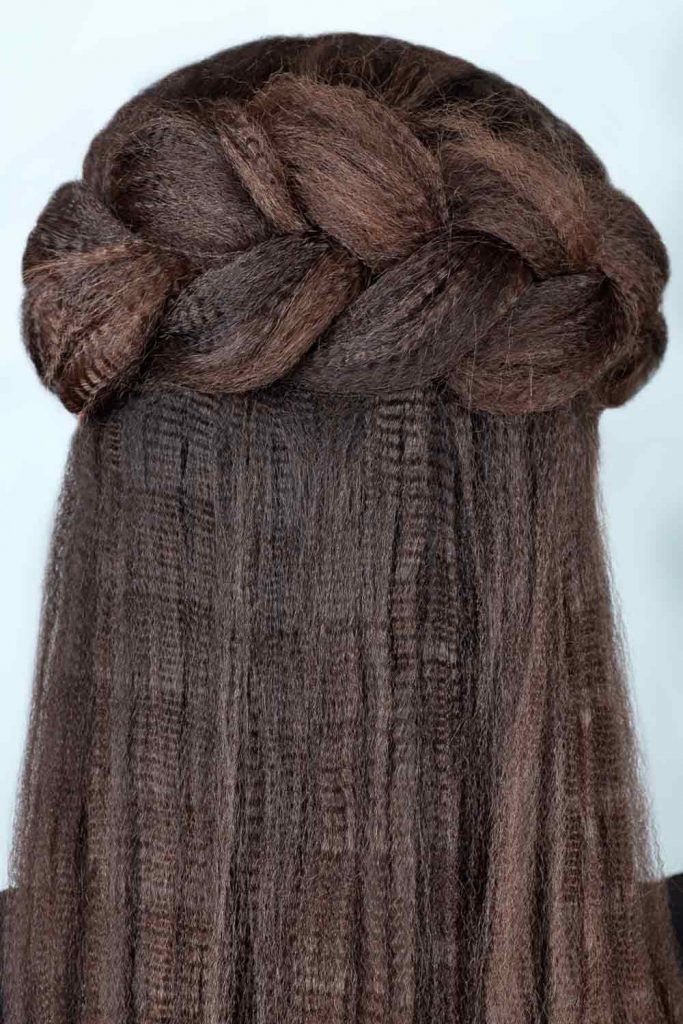 Of course, there are some heat-free options for those who can't help themselves when they see crimped hair. We all want to have healthy locks, right? Here's an easy way to both save them from damage and give a stylish look:
Wash and condition your hair so that your hair is clean and manageable.
Brush your hair and give it a couple of minutes to air dry.
Then, braid your hair when it's wet, starting from the lower layer. It can be any type of braid, but make sure each one is of the same thickness. For deeper waves, make braids thinner, and for less visible ones go for bigger twists.
Unbraid your locks when they're dry, and enjoy!
The adorable French crown braid you see above is so full and textured because it's made out of crimped hair. But this time, the texture isn't so obvious, and you know why. Play around with braids and accessories to individualize your girly look.
Textured Dutch 4-Strand Crown Braid With A Micro Braid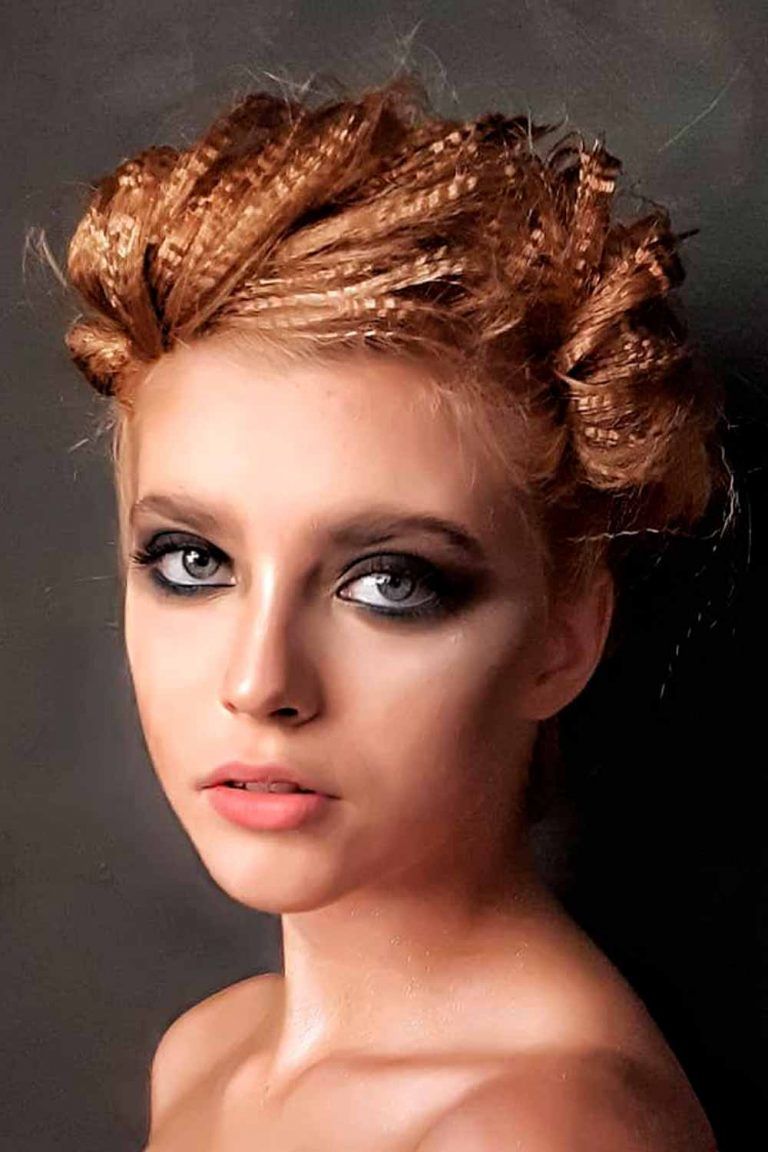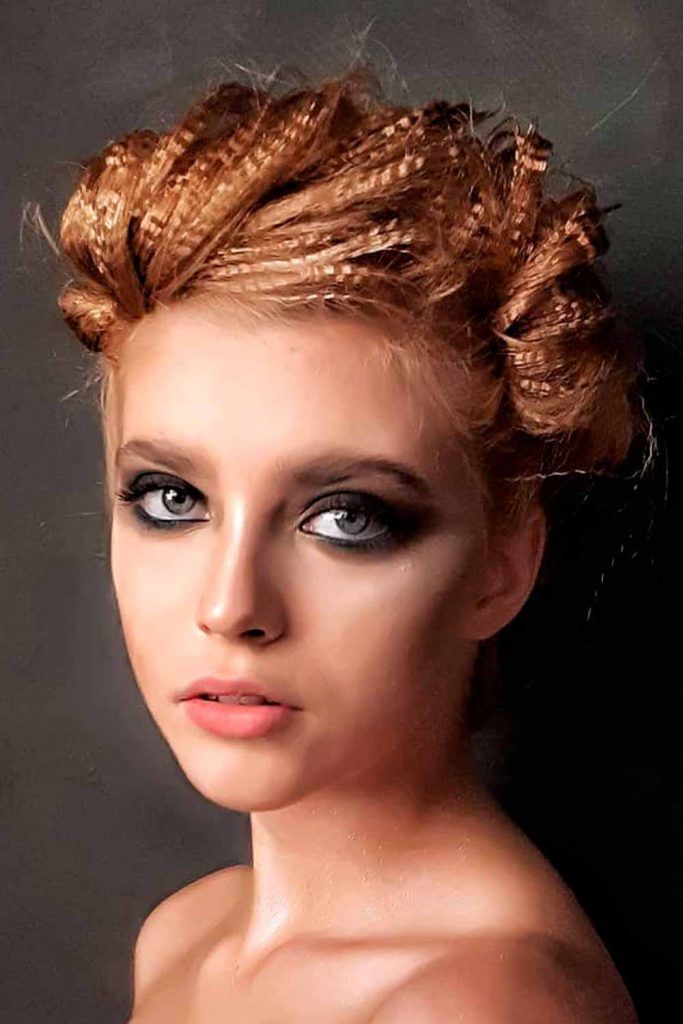 Credit photo: instagram.com/litvinenkostudio
One of the main reasons to go for iron instead of braiding your hair is that we use crimper for volume. Also, on such tools, you can experiment with different nozzles, which differ in the number of ridges. In this way, you can get yourself a gorgeous micro braid look that will lift up your hair without being too apparent. Just look at this pic: this Dutch four-strand crown braid looks so elegantly full and sophisticated. The point is that with the naked eye, it's hard to notice that this hairdo is full of textured strands.
Crimped Hairstyles With Buns
We all know how popular bun hairstyles are! It doesn't matter what hair length or hair type you have, there are no limitations for these cute twisted 'dos. So crimped hair is not an obstacle! Moreover, it can make your buns appear more voluminous, and this feature is better than the world's hair accessories. See what cute buns you can do with crimped texture.
Double Dutch Braid Updo
Two dutch braids that turn into a volumetric twist on the back of your head: isn't that a hairstyle you couldn't even dream of? The more braids, the better, especially when they're that big, lush, and pulled. As you can see, when you want to combine crimped hair with braids, there's no need to go for very drastic texture: soft little waves are enough for the desired feminine effect.
Space Buns With Crimped Hair
Have you ever seen such a massy and voluminous double bun hairstyle? When we look at this picture, we find it hard to believe that this updo takes minutes to get it done. But let's get things straight! They're just two symmetrical twists with a pulled crown! Yes, crimped hair does the talking: it makes even the simplest hairstyle look unique.
Messy Crimped Bun Hairstyle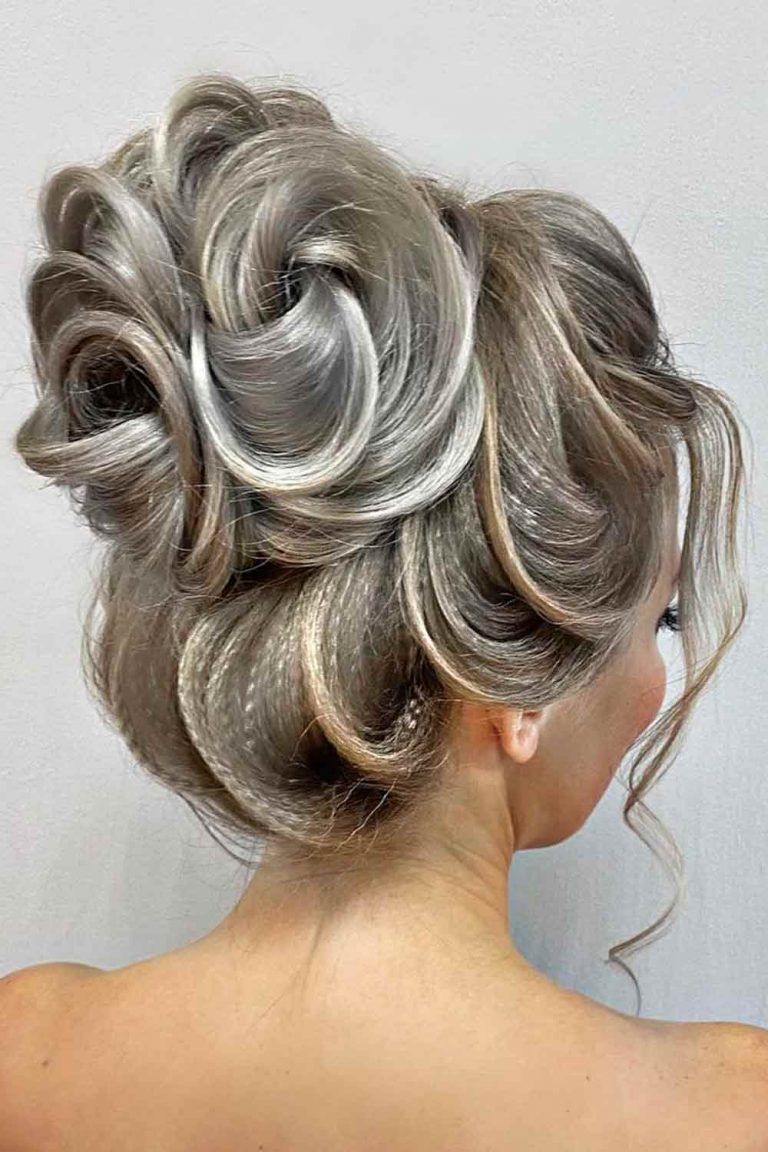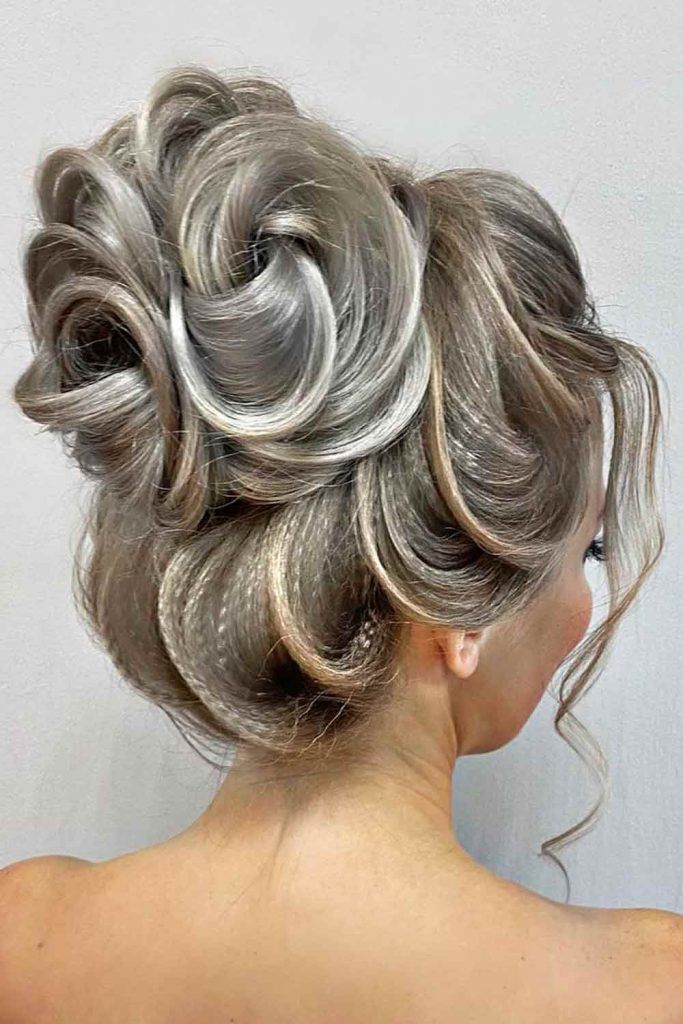 Credit photo: instagram.com/kristina_topor_stylist
Messy crimped hair styles, who could ask for more? It seems that all ladies know that once they style their hair messily, their looks won't ever appear flat or weak. Just imagine what a powerful duo you will create if you mix these two textures: this idea will help you to do that. The extremely voluminous violet bottom with super messy lifted orange bun on the top is exactly what you need to beat thin hair problems.
Braided Updo Buns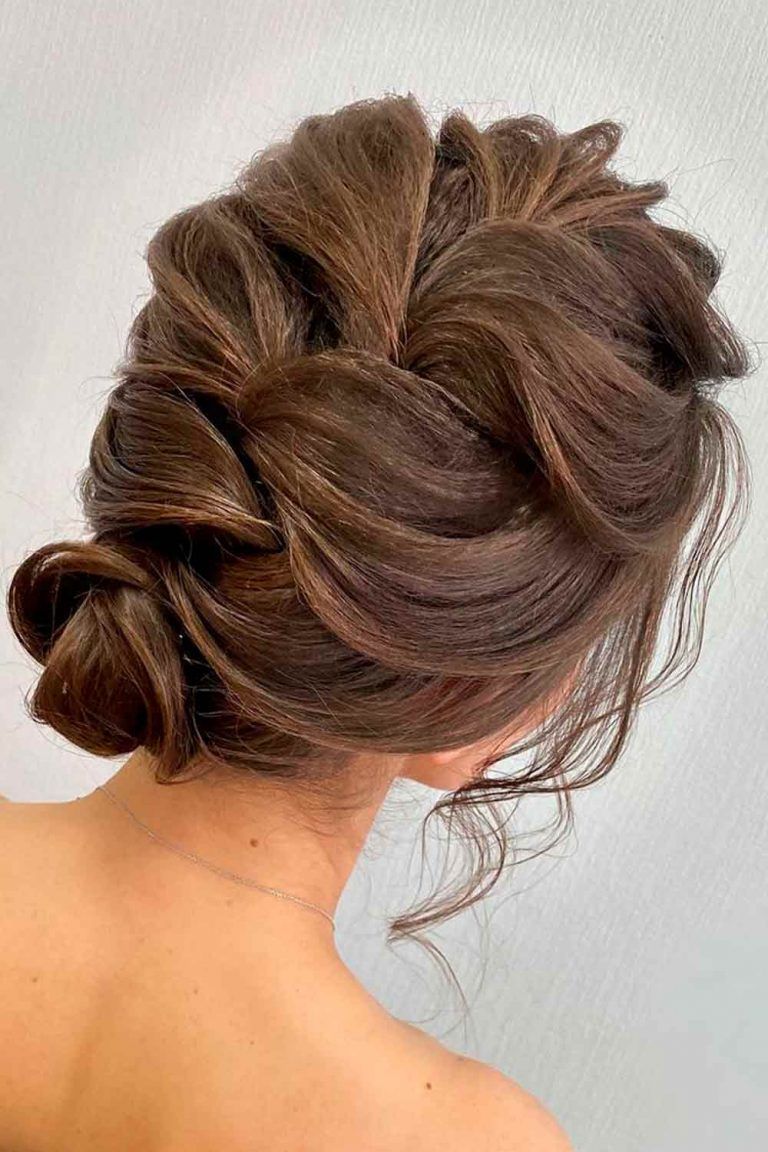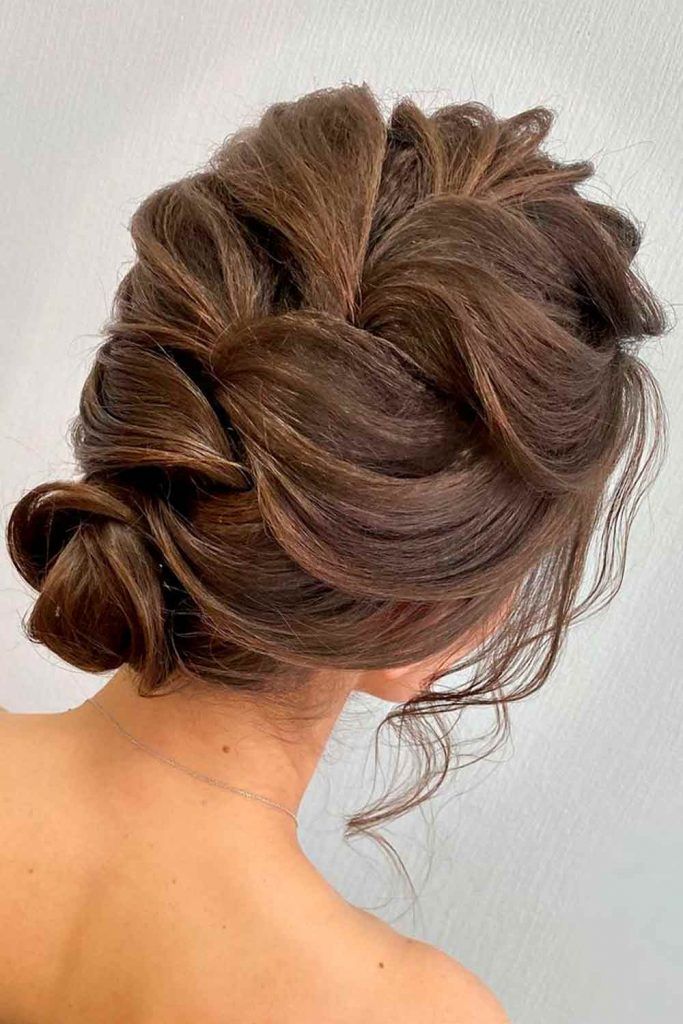 Credit photo: instagram.com/kristina_topor_stylist
Braids are designed to enhance the beauty of women's hair. But what can enhance the beauty of braids? The answer is pretty obvious. You can add a ton of volume and dimension to your braided hairstyle if you crimp your hair before styling it. This idea shows that there are no limits to creativity: these crimps, colors, and twists form a spectacular and gorgeous ensemble.
Crimped Half-Up Hairstyles
Half-up hairstyles, where the top layers of your hair are styled in a cute updo and the rest of your locks are left loose to hang on your shoulders can also show up in a new light. In this case, your creativity is a must-have, as you can't even imagine how many cool things you can do with crimped hair. Go on reading to take a fresh look at the familiar half-ups!
Multidimensional Crimped Pull Through Braids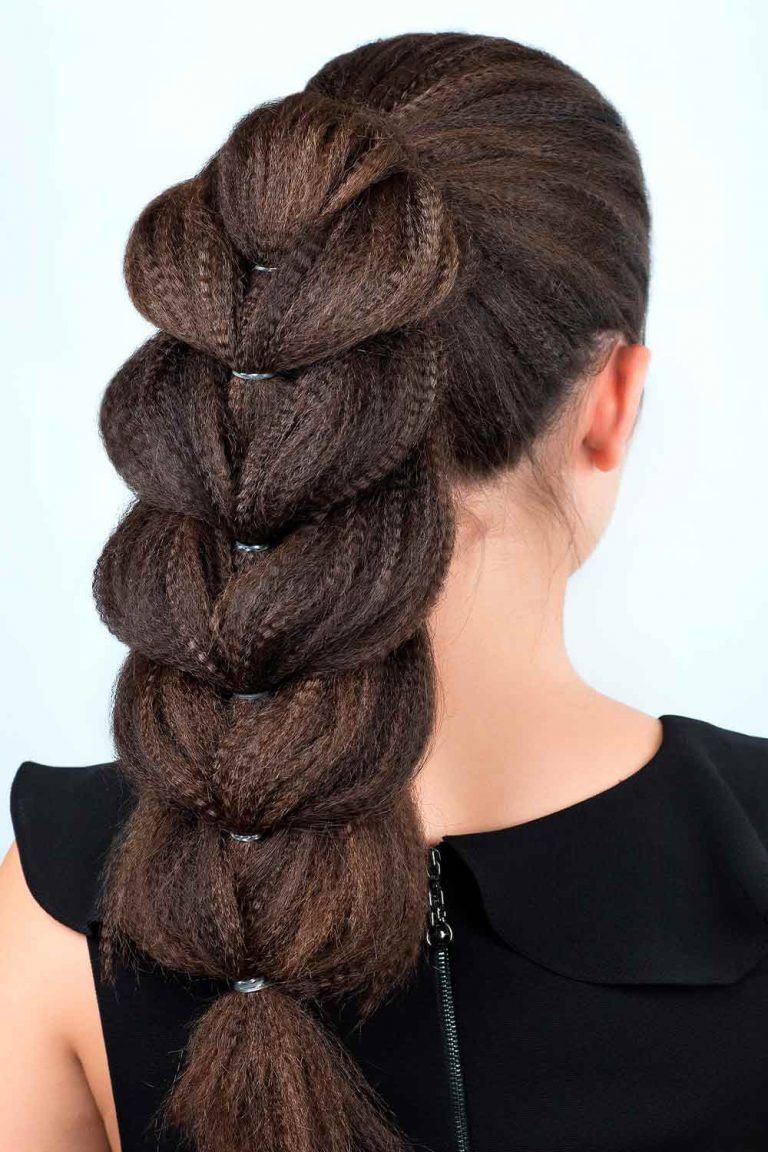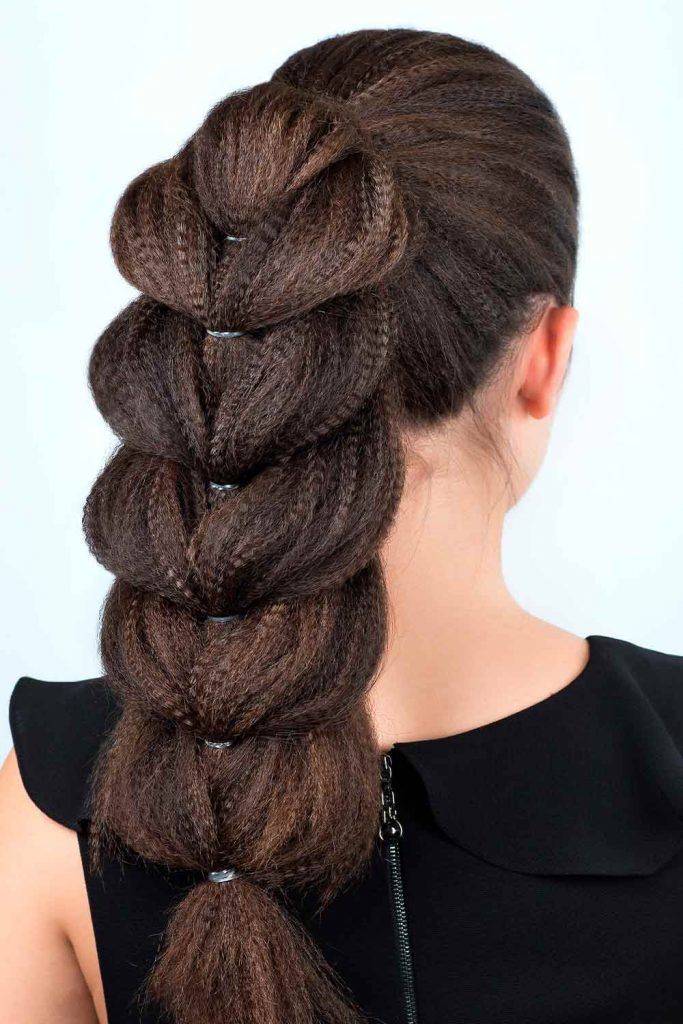 How about you to add some contrast to the texture of your hair? Some of the stands can be crimped, and some can be straight. The dimension of texture that the top pull though braids reveals forms a truly breathtaking look. For a better volumizing effect, loosen your braid a bit, pulling some strands messily.
Simple Crimped Half-Up Style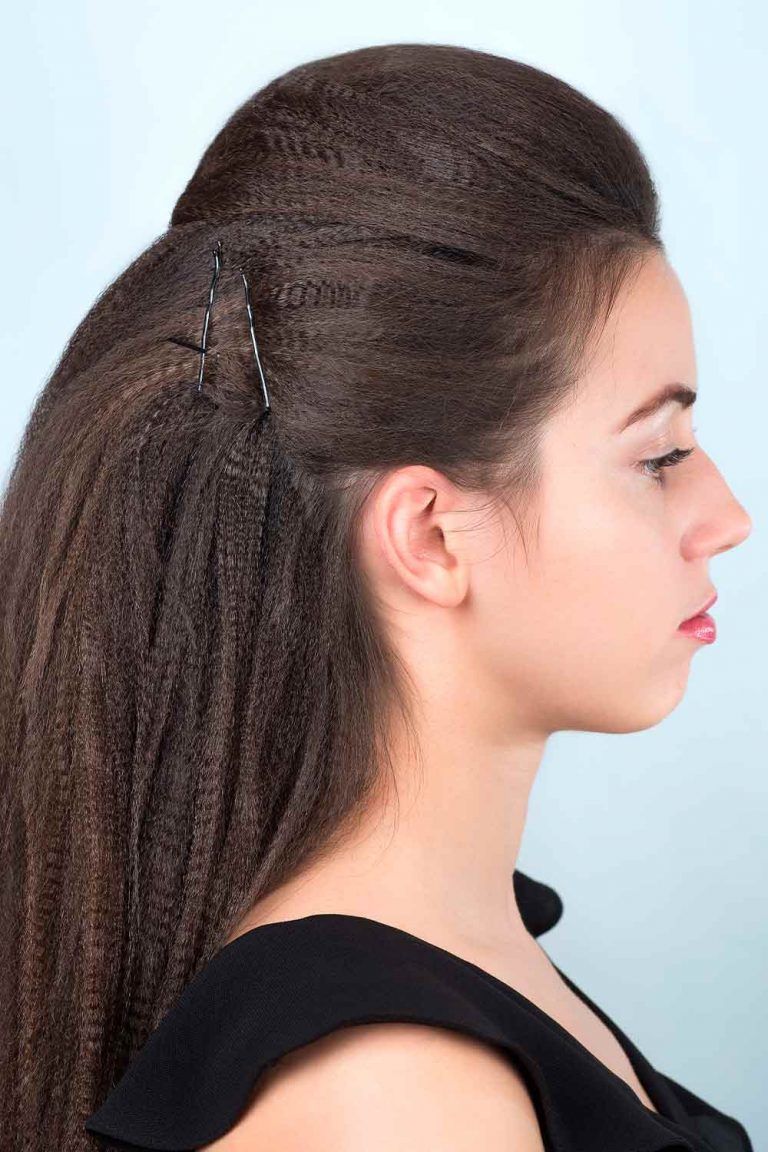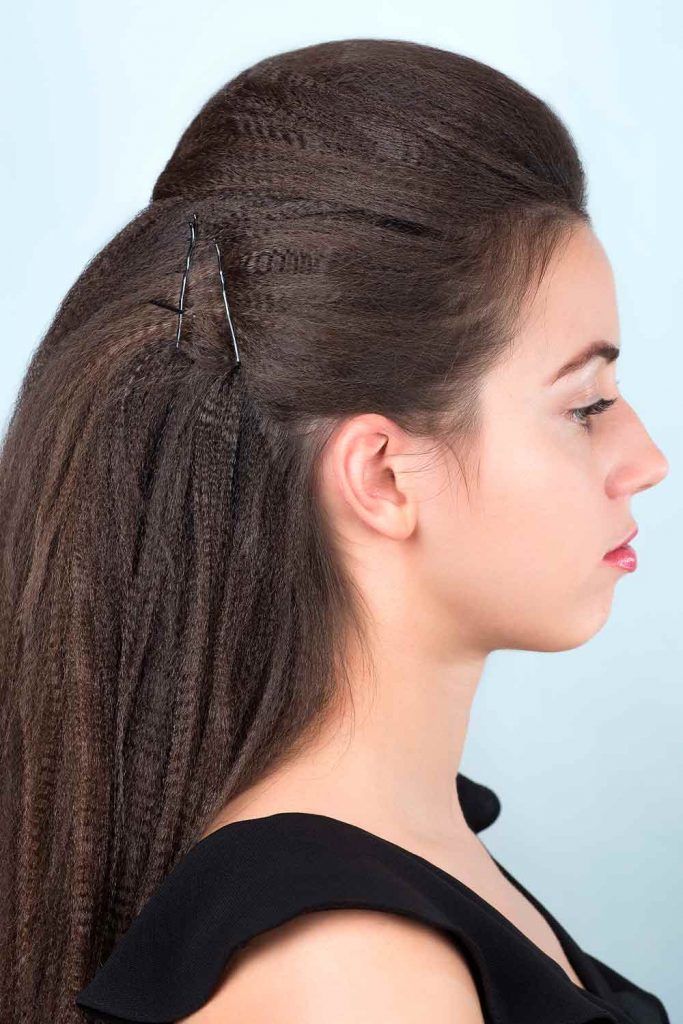 There's no need to tell you that crimped hair enhances the beauty of your hair color. Or hair colors. No wonder that most of our pics show girls with multicolored chevelure: they know how beneficial such hairstyles can be. The hairstyle in this pic is absolutely effortless: the only thing you need is to crimp all of your hair and create a loose knot on the back. But with the variety of colors, it looks unbelievably charming and fascinating.
Super Textured Half-Up With French Braid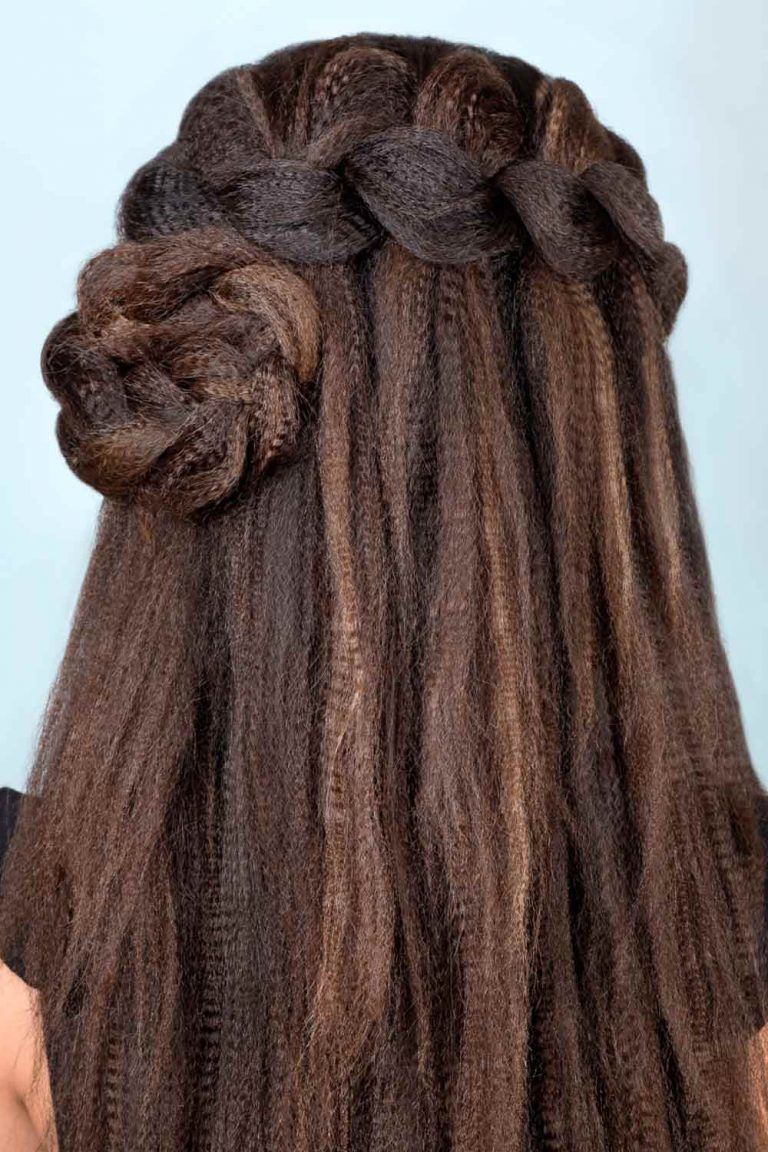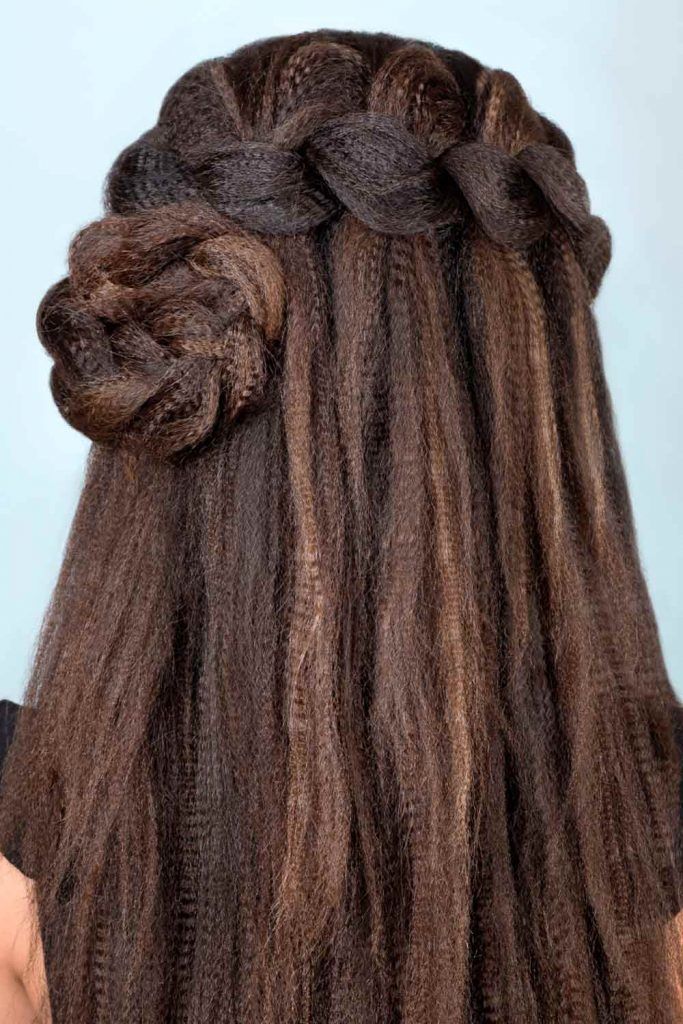 Bold colors, bold texture, bold you. Girls who want to stand out will love the way these visible crimped strands spice up their hair. You can create a French braid that falls on your loose hair, adding some movement to it by pulling the edges. And you know what? There's no right crimping pattern: crimp your hair in any way you want, styling your locks randomly. Voila! You can get a sumptuous and creative style by following your imagination.
Twisted Half-Up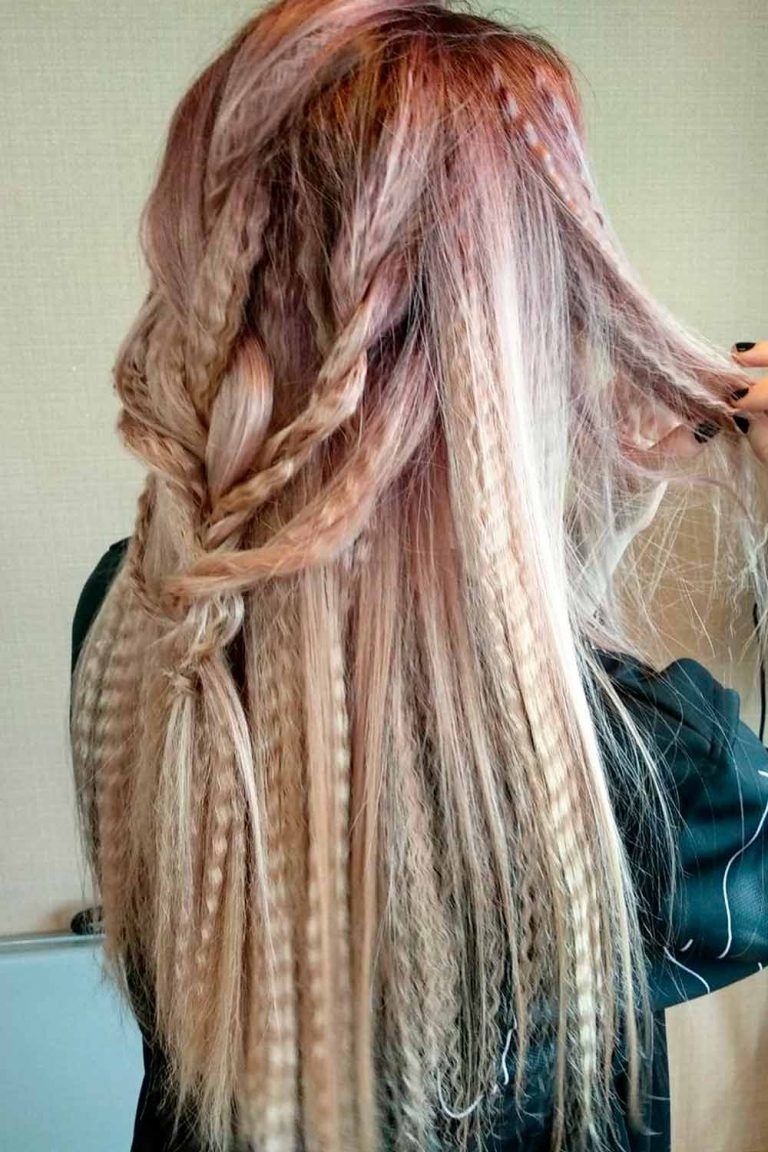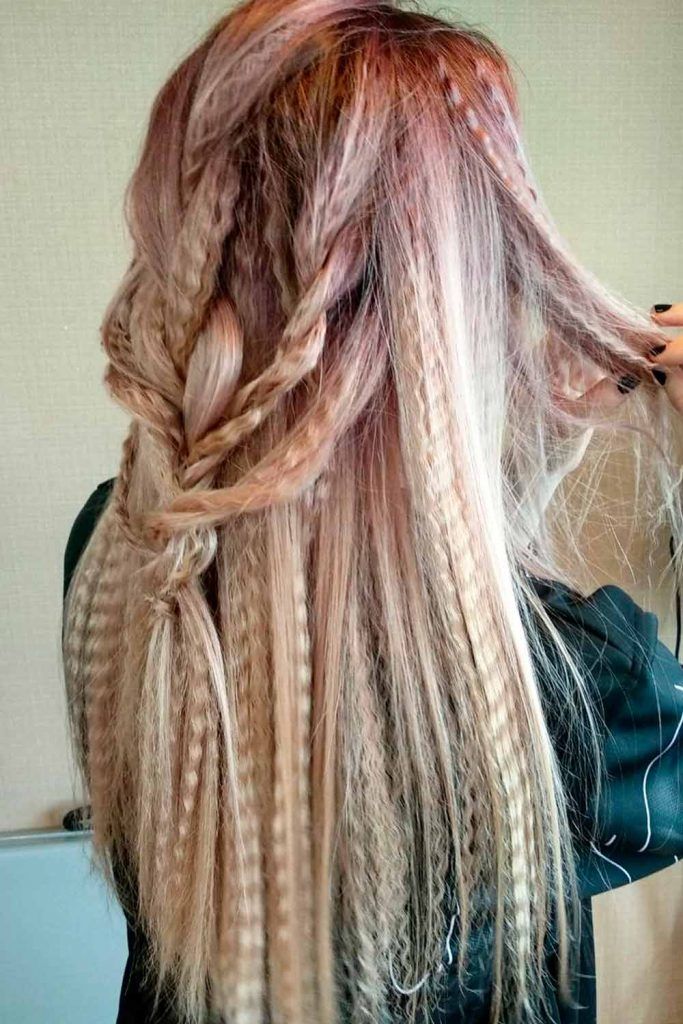 Credit photo: instagram.com/ram_stb
With the help of some retro crimps, your chevelure can turn into a modern masterpiece. And even if you just twist the top half, your half-up will look fascinating and pretty unique.
Crimped Ponytail Hairstyles
What do we know about ponytails, except for the fact that they're super easy hairstyles that will never become outdated? Each crimped hairstyle you are going to see is about to prove to us that ponytails are the most versatile, and, most importantly non-boring hairstyles ever. Why don't diversify something familiar? See how you can do that stylishly!
Dutch Braid Into A High Ponytail
Some ladies stay away from wearing ponytails because they think that their hair looks very thin when it's gathered together. They're right, actually. But the way out is not to abandon ponytails: you just need to know how to style it right. For example, this crimped ponytail with a full Dutch braid on the side is full of life and volume. Don't forget to add some more texture, and flat hair won't bother you!
Full Braided Top Into A Low Wavy Ponytail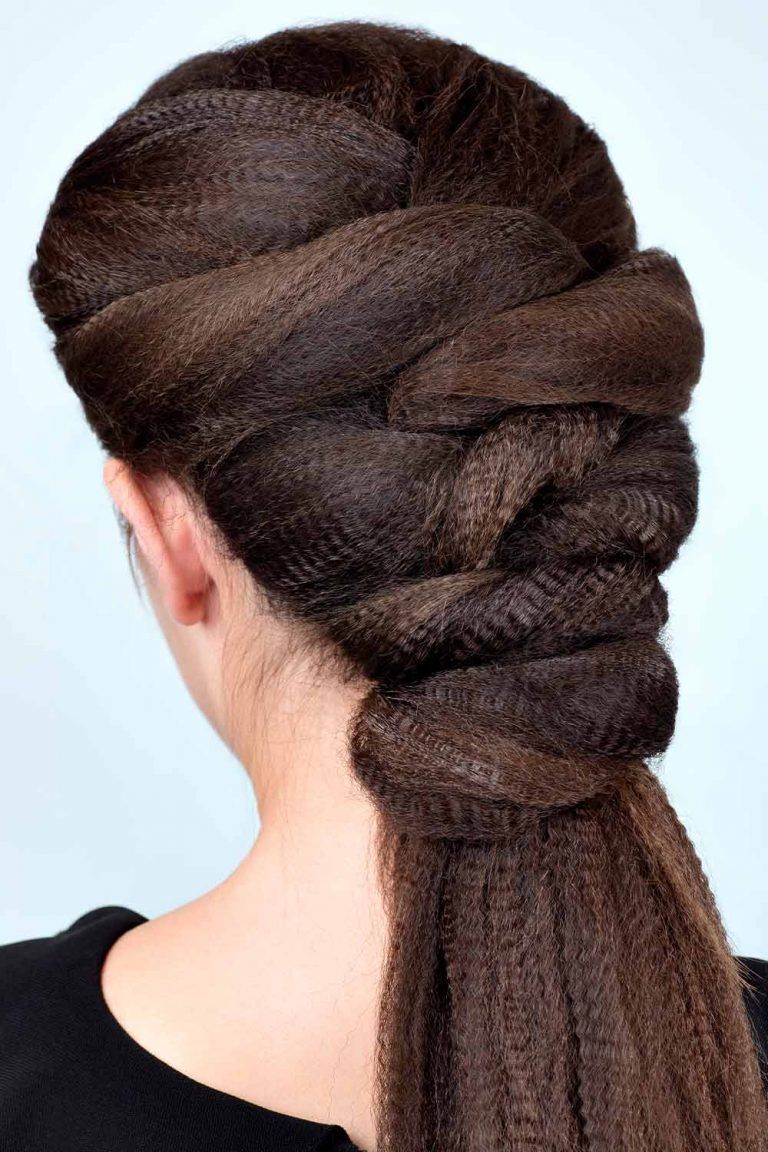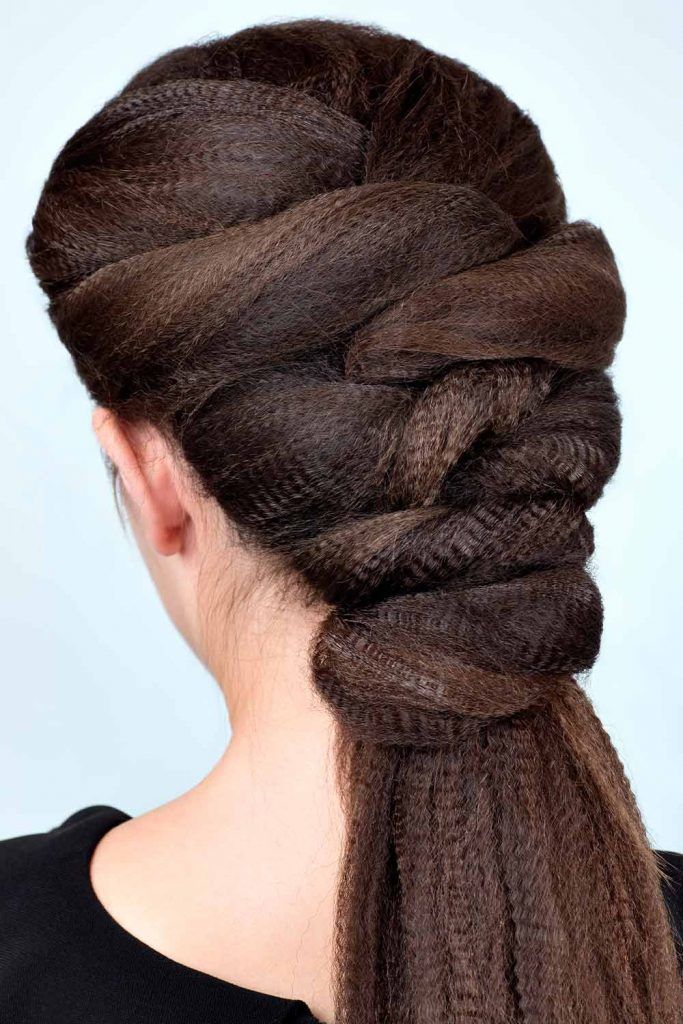 Braids always get on well with ponytails. Maybe it's because they are both daily hairstyles that can be impressive with a touch of creativity. Let it be so: this braid-into-ponytail look is simply gorgeous. Take this idea as a base to play around with your hair: braid your top in any technique you want and create a ponytail on the halfway. It can be a four-strand braid all over the crown, a pull-through braid, a French braid and so on. Crimp only the half of your hair, leaving loose curls or waves silky and shine.
Cute And Effortless High Ponytail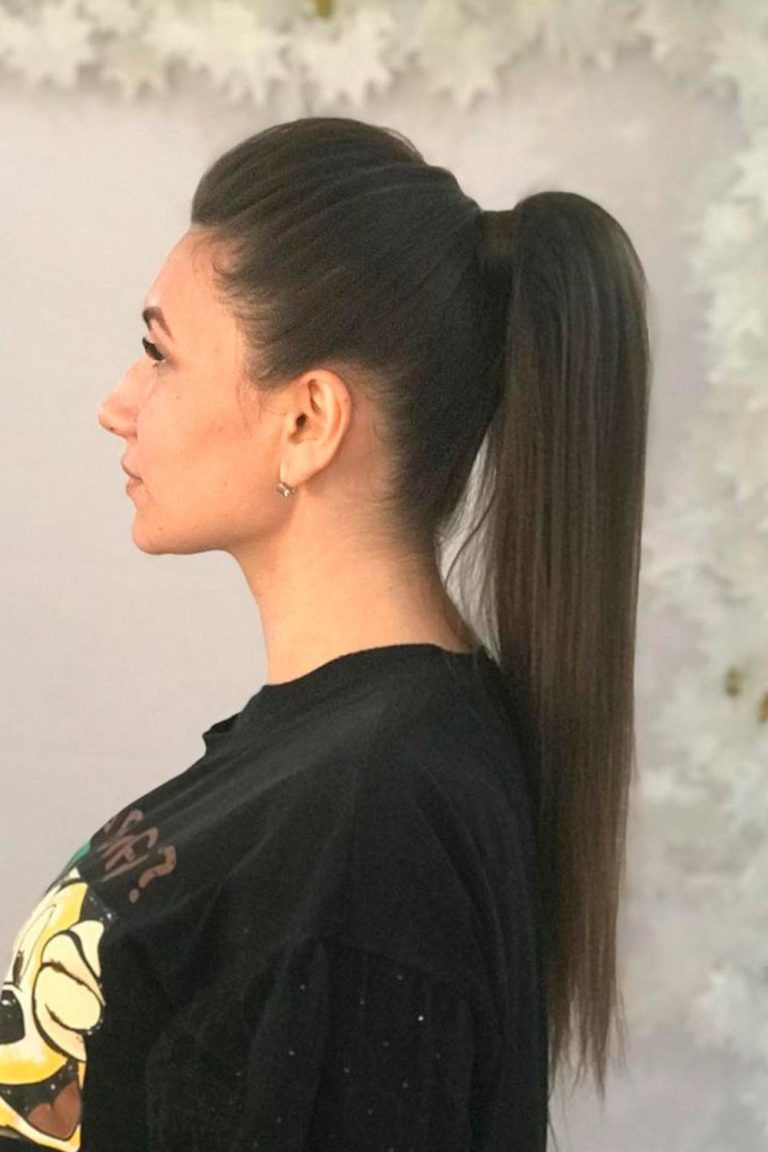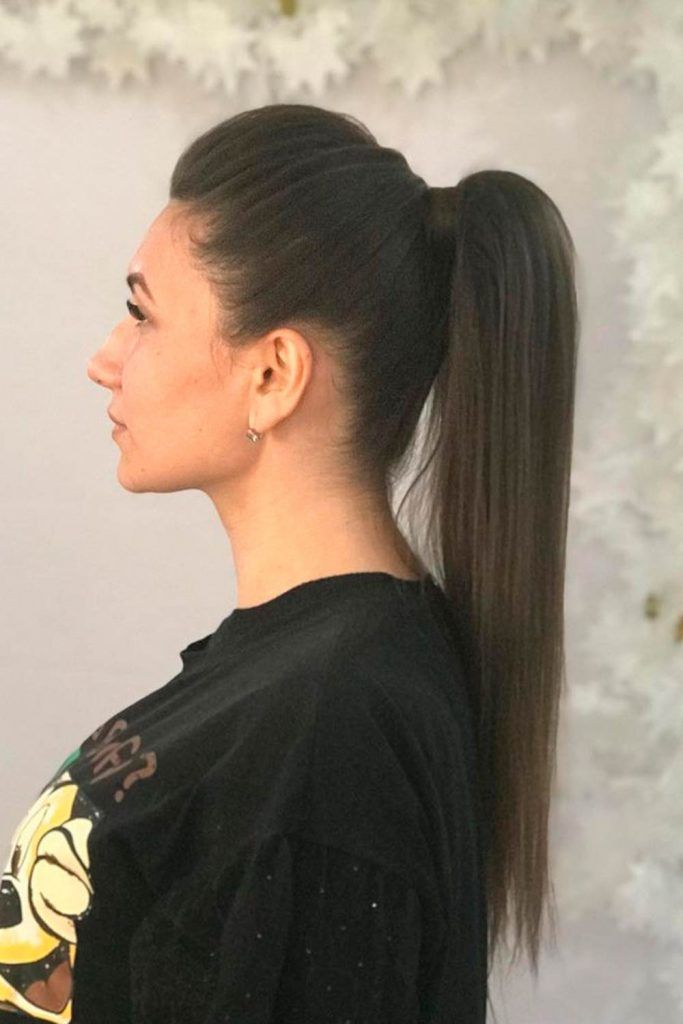 Credit photo: instagram.com/halimat_hair
Here comes probably the easiest hairstyle ever. And if we tell you that it can save your time in the mornings, you will love it more than you expect. By the way, one of the most pleasant things about crimped styles is that their texture can last for a couple of days. So you can wake up, gather your hair together and create a high ponytail, securing it with an elastic. That's it. No brushing, no washing; only pure simplicity.
Voluminous Crimped Pony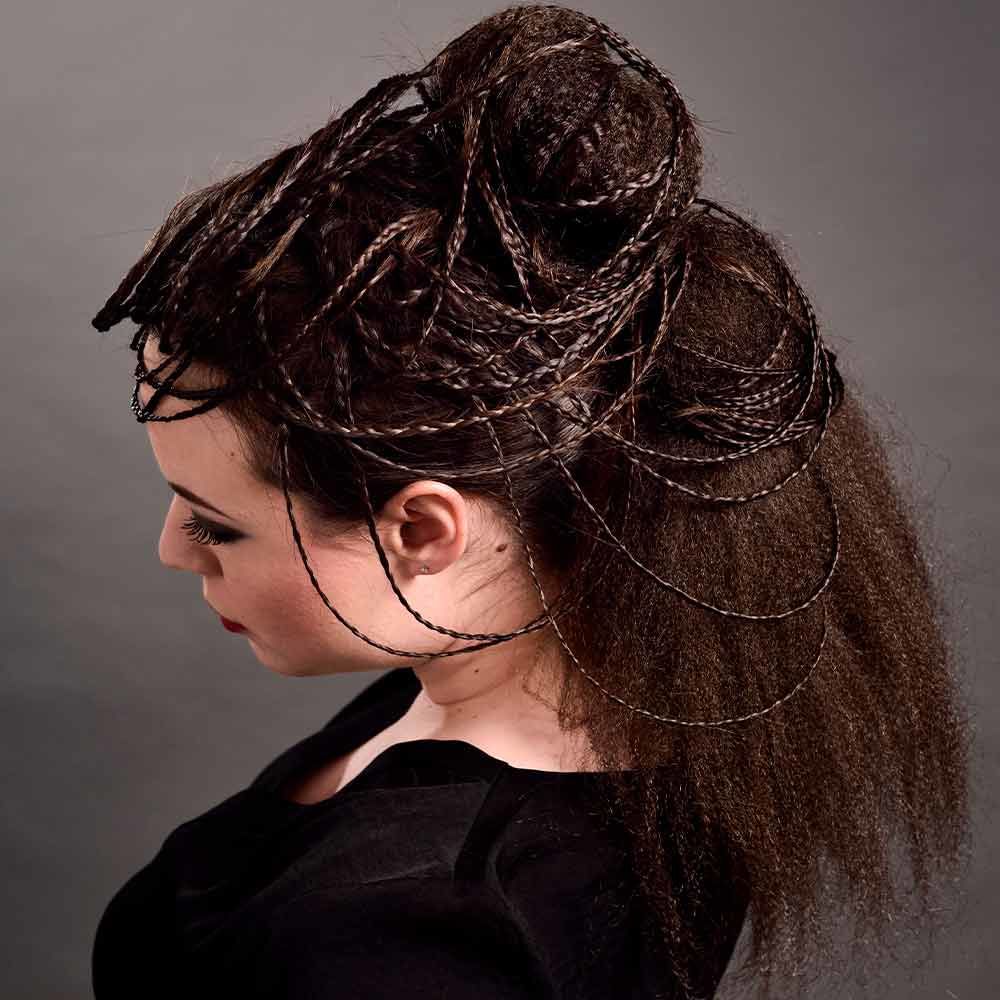 We all love ponytails. But when it comes to some special events, most girls find it hard to make a pony voluminous and festive enough. Now, look at this pic. The lift achieved by crimped hair makes this ponytail a style to copy.
Crimped & Braided Hairstyles
Braids are something that we can't have too much of! They not only suit ladies of any age but also can adorn any hair type and fit any occasion. Such hairstyles prove that long hair is women's natural accessory which should always be accentuated and highlighted. Let's enhance the charm of your locks with beautiful braided & crimped duos: once you have a look at them, you won't be able to resist their beauty.
French Fishtail Into A Topsy Tail Braid
You already know that most unique hairstyles involve the mix of braiding techniques. So how about spicing up your own mix of braids with another stunning texture? Obviously, you know what we mean. This side french fishtail braid that turns into a topsy tail seems to be the most uncommon braiding combo, as it's also adorned with little crimps. It creates a bit outweighed, yet super full silhouette that every lady would like to steal.
Voluminous Dutch Fishtail Pigtails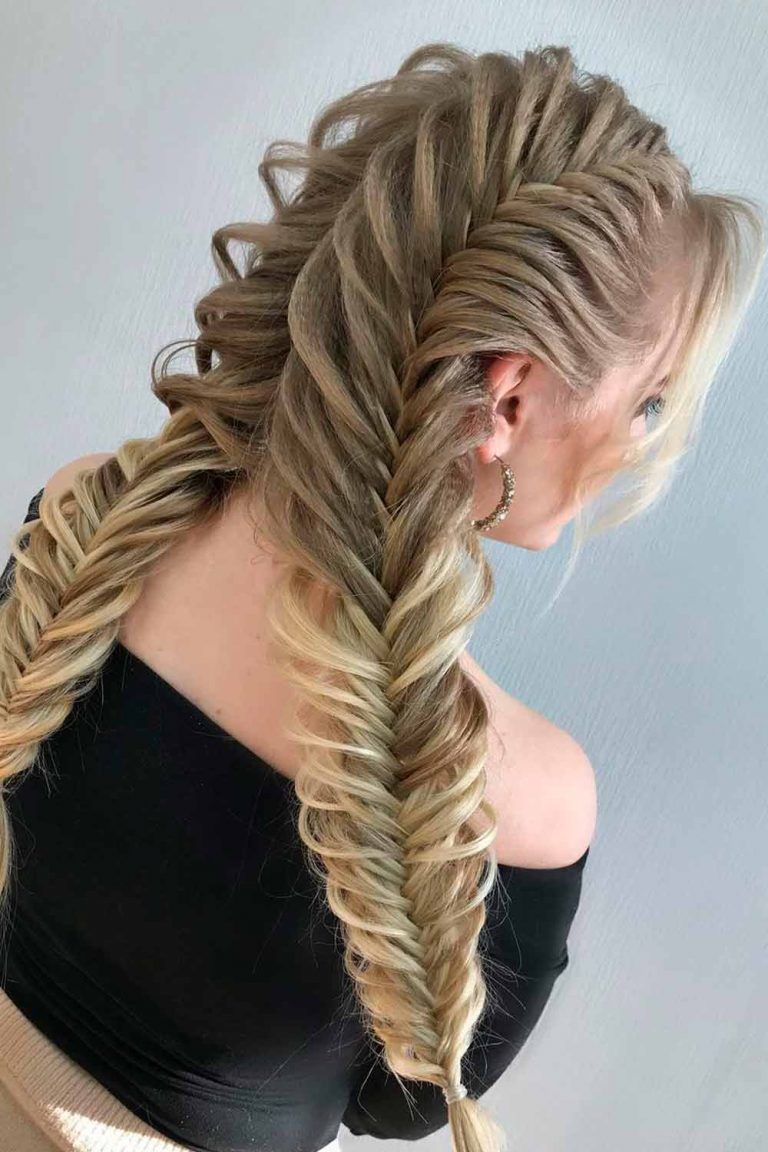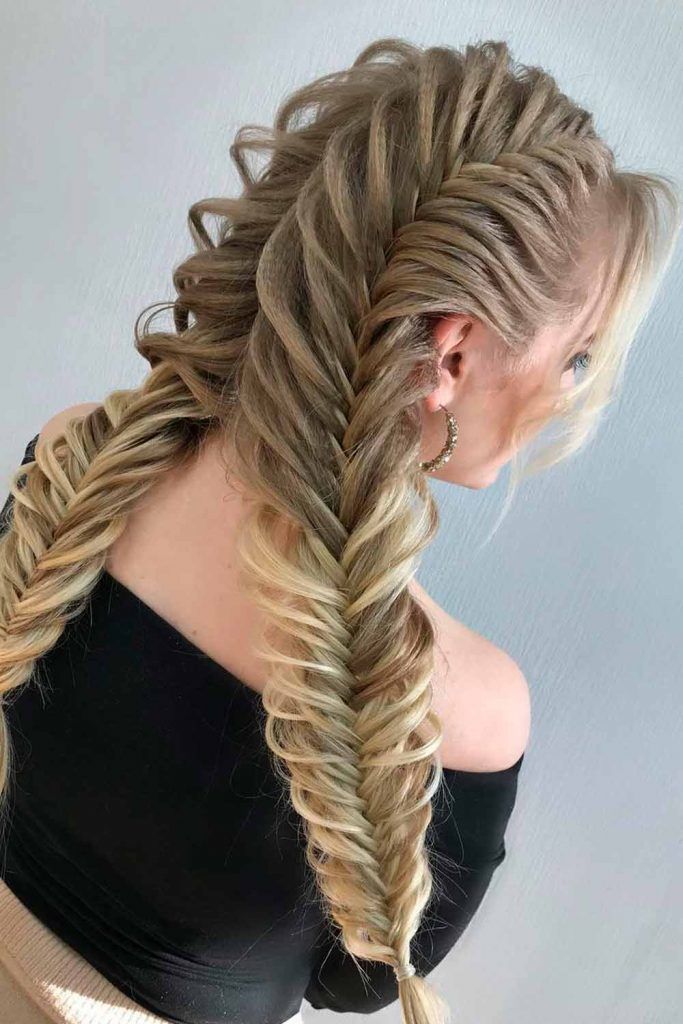 Credit photo: instagram.com/kristina_topor_stylist
Dutch fishtail pigtails look like double pull-through braids: they're so dramatic and voluminous that it's hard to take our eyes off them. Even though this hairstyle may seem to be too complicated, it's actually pretty easy to get; and if you're working with crimped locks, it's even more comfortable. When you braid straightened hair, it mixes up all the time, while crimps make your hair more manageable.
Braids And Twists With Tails And Crimps
This hairstyle doesn't leave us any choice but to scream "wow". So many bold decisions rolled into one look like a real hair masterpiece. Blonde hair, spiced up with purple-to-blue highlights nicely emphasizes the variety of styling techniques. Braids are here to fascinate; twists will make you lose your mind; crimps are about to make you don't believe your eyes.
Dutch Braid Into Bun
If you're rough and ready for some heat, here's a way to slay with the variety of texture on your head. You've got your heat protectant, you've got your styler: you've got everything you need. Fist, get your hair crimped. Then, switch the plates and create some waves. Finish the awesome style with a top braid that turns into a bun, and be ready for countless compliments!
Four Strand Pull Through Braid
This combo of texture can literally blow one's mind. A pull-through braid done with four strands. And that's not all! All of the braided hair is embellished with crimps, which, in their turn, make the braid even thicker and fuller. If that's not art, what is then?
French Crown Braid With Low Twist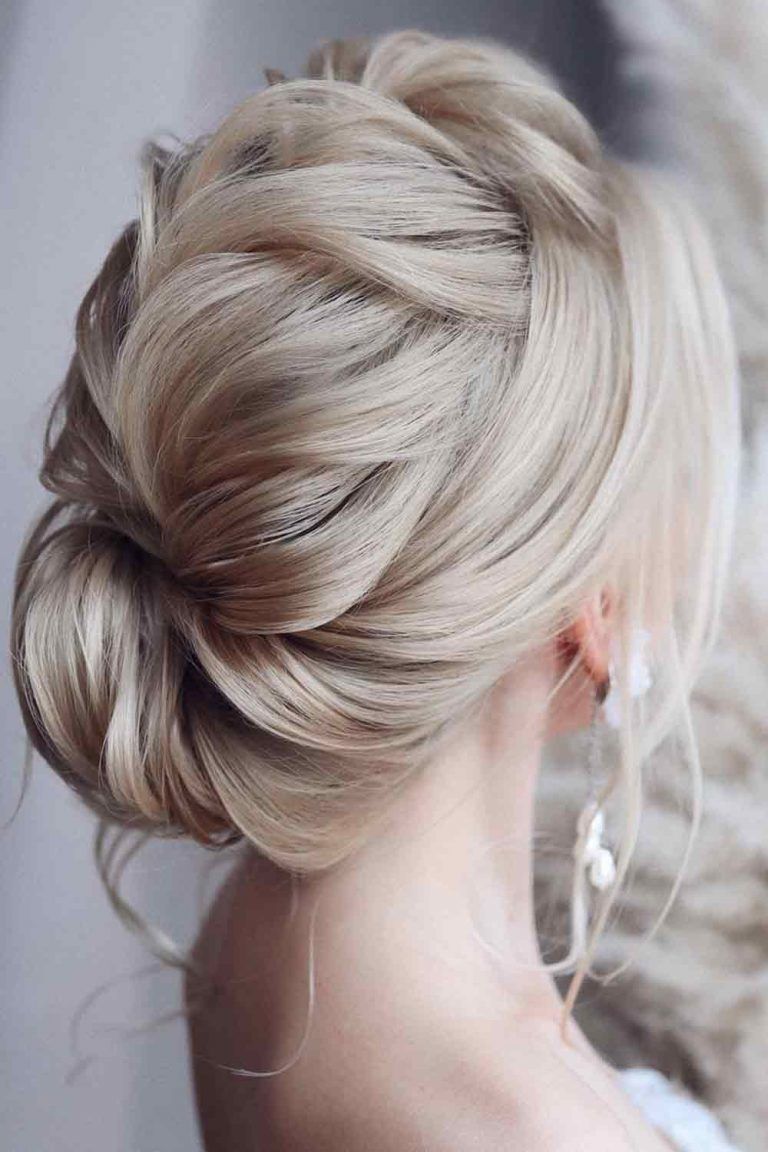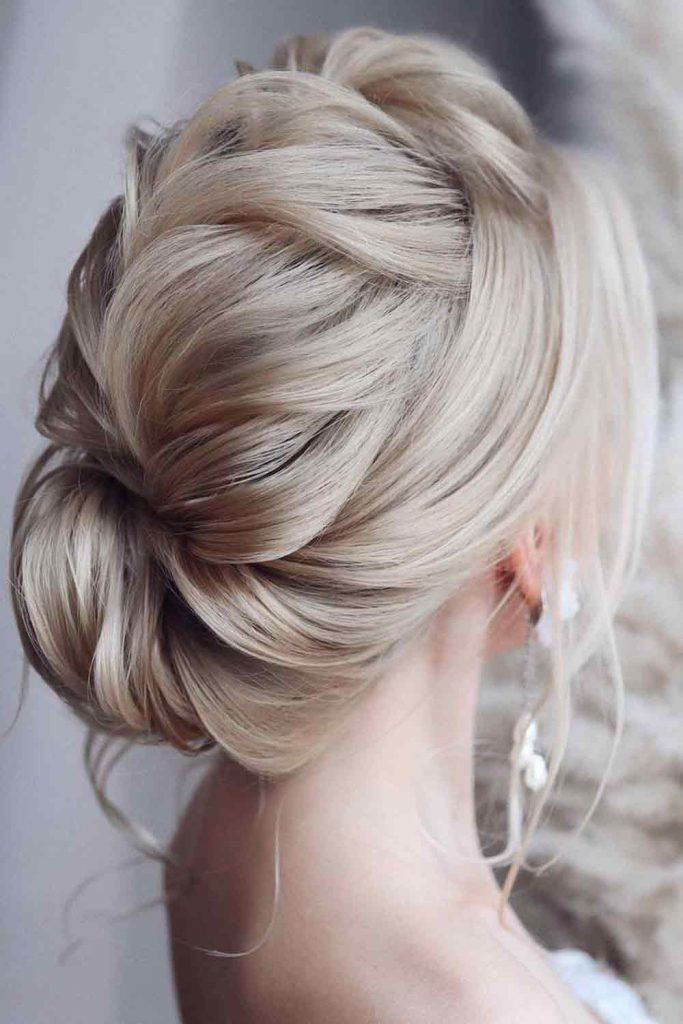 Credit photo: instagram.com/tonyastylist
When you have no idea how to diversify the minimalist French crown braid, let the crimps do the talking. Besides the fullness and volume, they will give a different, interesting appearance to the whole style.
Pulled Apart Crimped Braid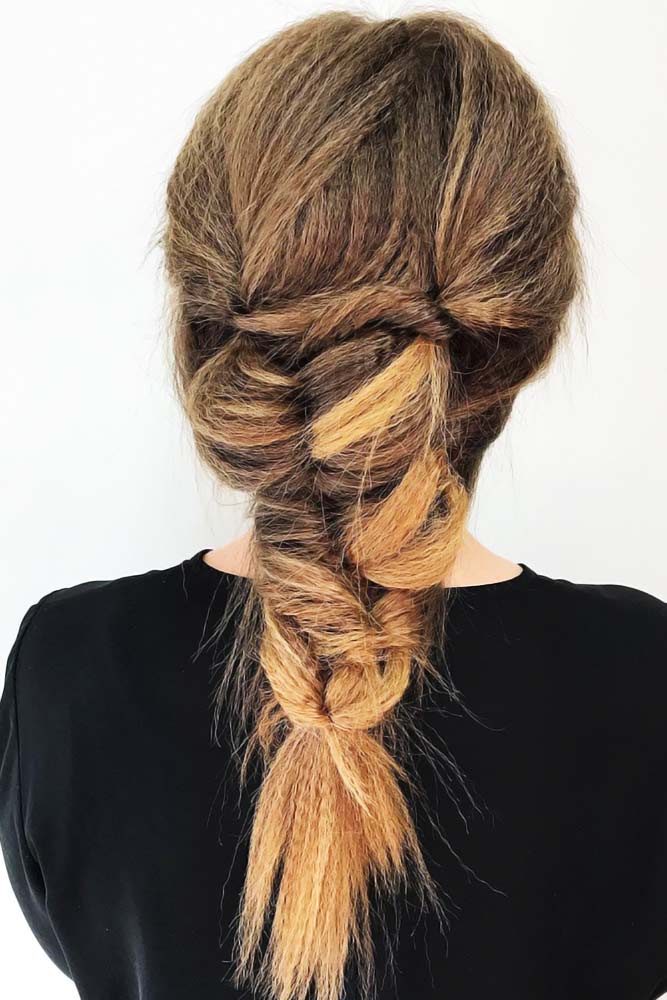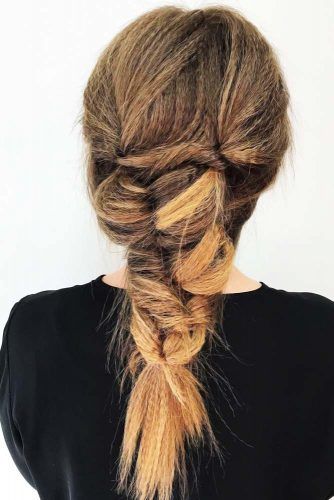 Credit photo: instagram.com/proffsochlarling
And the same goes to this pulled apart braid. It simply shows up from a new perspective! Another advantage of crimped hair is that it gets thicker and thus gives more room for styling flexibility: do you see this airy silhouette? That's it.
French Braid Into Low Updo
Here's a lovely combination of non-crimped and crimped hair. Though there's a clear line between the texture contrast, these two still get on very harmonically. Isn't that a stunning way to add some individuality to an updo?
Crimped Faux Hawk Hairstyles
Faux hawk hairstyles have many faces, including feminine ones. Such styles came from the Mohawk style family, whose short sides and spiky tops impressed people with their boldness. And now we can see the modern, girly side of the stylish and wild hairdo. Do you know how awesome it looks when crims accompany it? Let's find out!
Feminine Bubbled Faux Hawk
Can you recognize a faux hawk in this adorable bubbled braid? Let us help you: the huge bubble-like braid plays the role of the dramatic, stand-out top, and the cleanly styled sides are here instead of fade. It's both clean and voluminous, and that's enough for it to be called faux hawk! Crimps won't hurt: some more texture adds even more fullness.
Chic Knotted Braid Style
Those who come across knotted hairstyles might wonder what can be better than a knotted braid. Well, the answer is knotted braid with crimped elements. Words are not enough to describe the power of their volumizing effect, so your task is to copy it right now to rock your days with a fantastic hairdo.
Sassy Braided Faux Hawk Hairstyle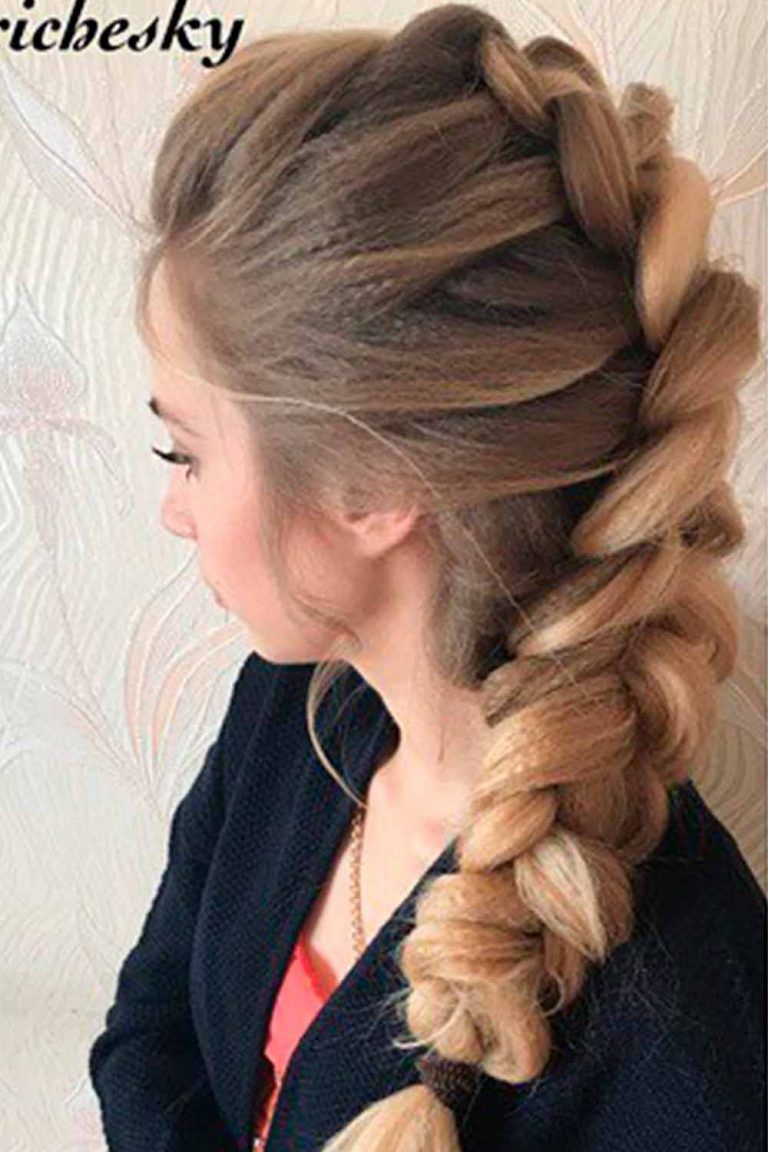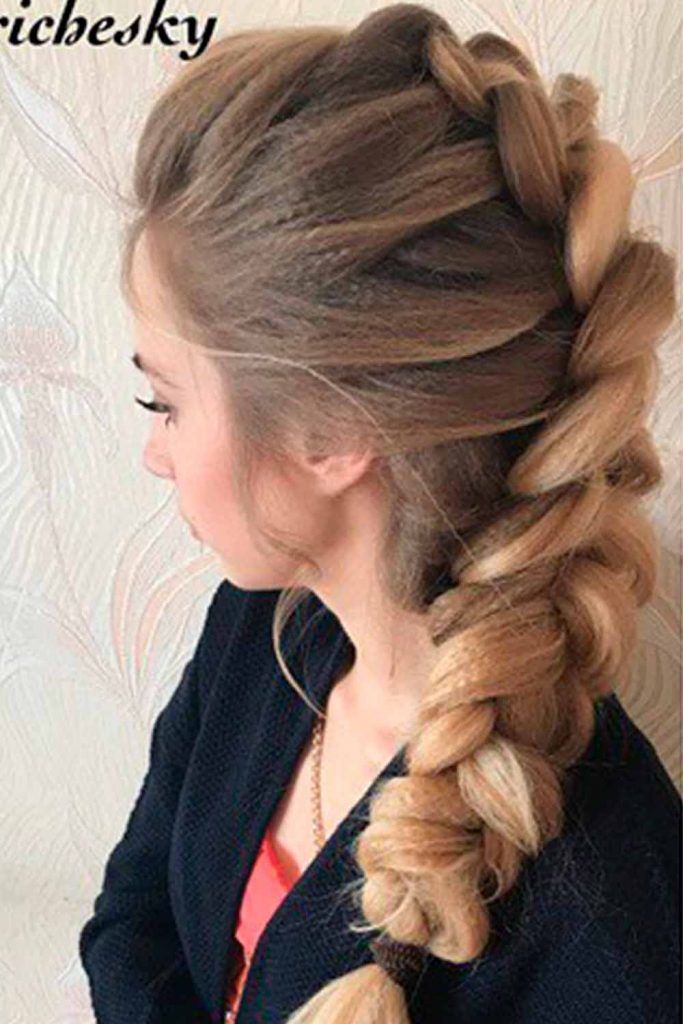 Credit photo: instagram.com/kristina_topor_stylist
Daring souls need daring styles! Compared to all the previous ideas, this faux hawk is pretty unique, as the hair on top is not braided or twisted: it's sectioned off with tight side braids. The hairline is more visible, and the whole silhouette is bolder. Girls who are looking for crimped hairstyles that can show off their bold nature should never miss this look.
Faux Hawk Dutch Braid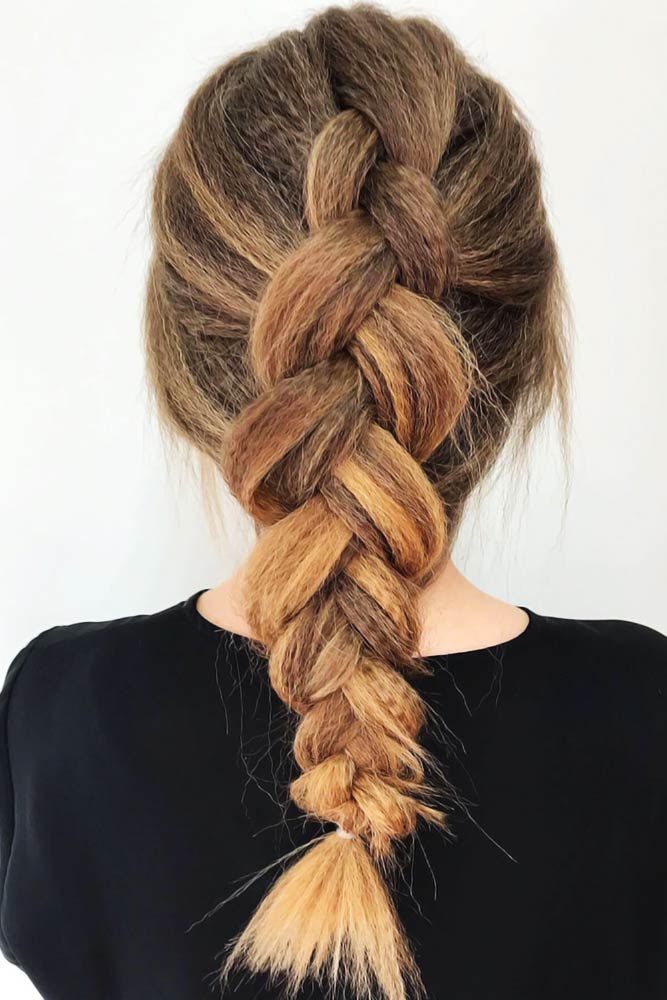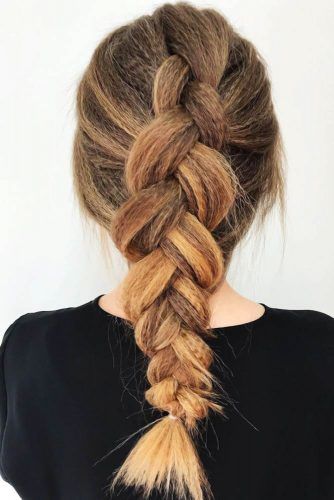 Credit photo: instagram.com/proffsochlarling
The girly Mohawk usually features a braid that stretches along the back of the head while keeping the sides tight. But who says that all of your hair should be incorporated into the braid to sport the feminine version of Mohawk? You can do a Dutch braid with the top layer of hair, and crimp the rest of your locks to add more oomph.
Braided Fauxhawk Updo
This braided Faux Hawk gives a serious visual impact not only because of its complexness. The way some pieces of hair change their texture creates unbelievable dimension and gives a lot of shine to the style. If you decide to make a statement, don't forget to ask a hair crimper for help.
Crimped Updo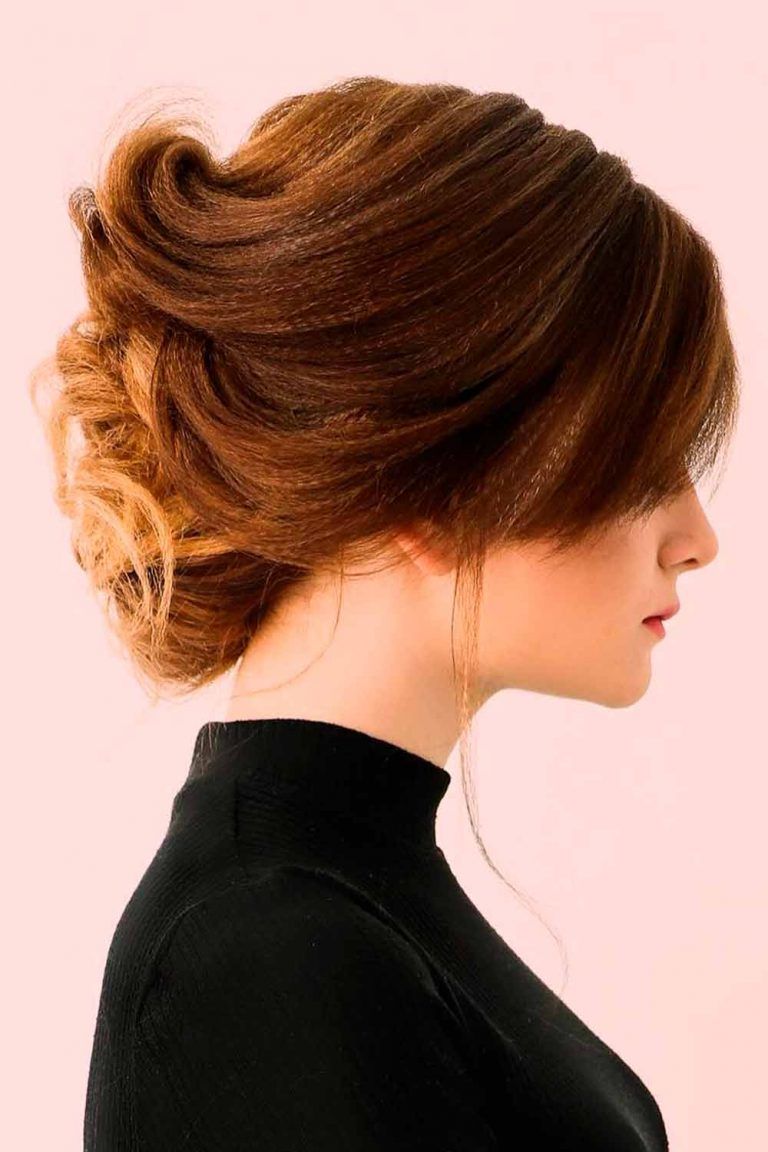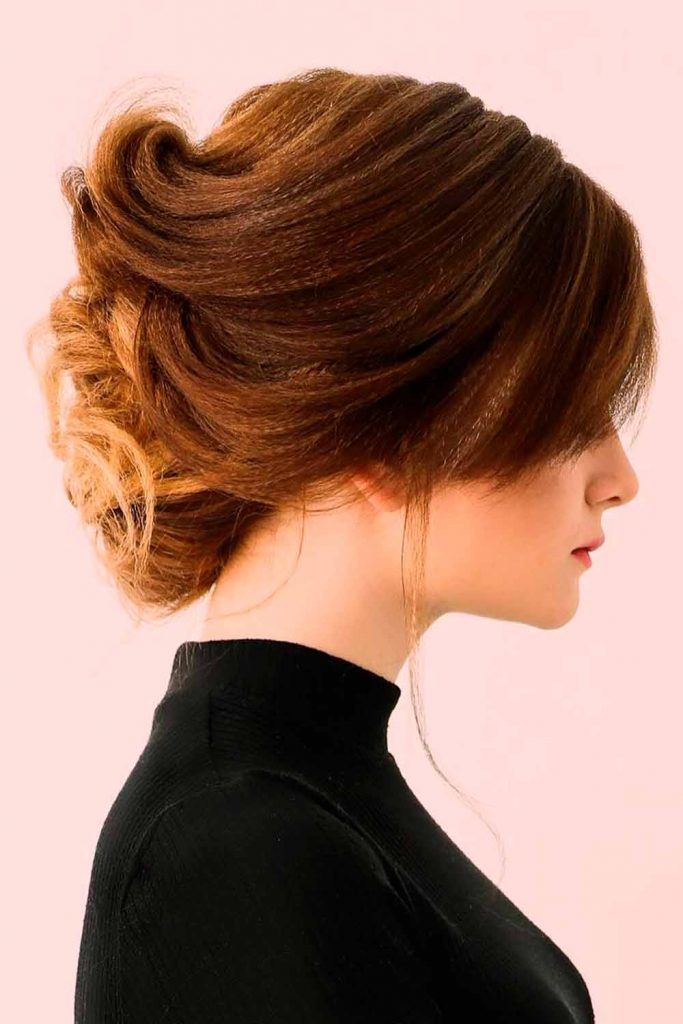 Are you fond of vintage? Finger waves will be the best hairstyle for you then. And since they usually come in very minimalist ways, you can diversify them with some charm of crimped hair. Let the front be wavy and crimp the rest of your hair to make the style look totally different.
Credit photo: instagram.com/alexandra.edelberg
Deconstructed Finger Waves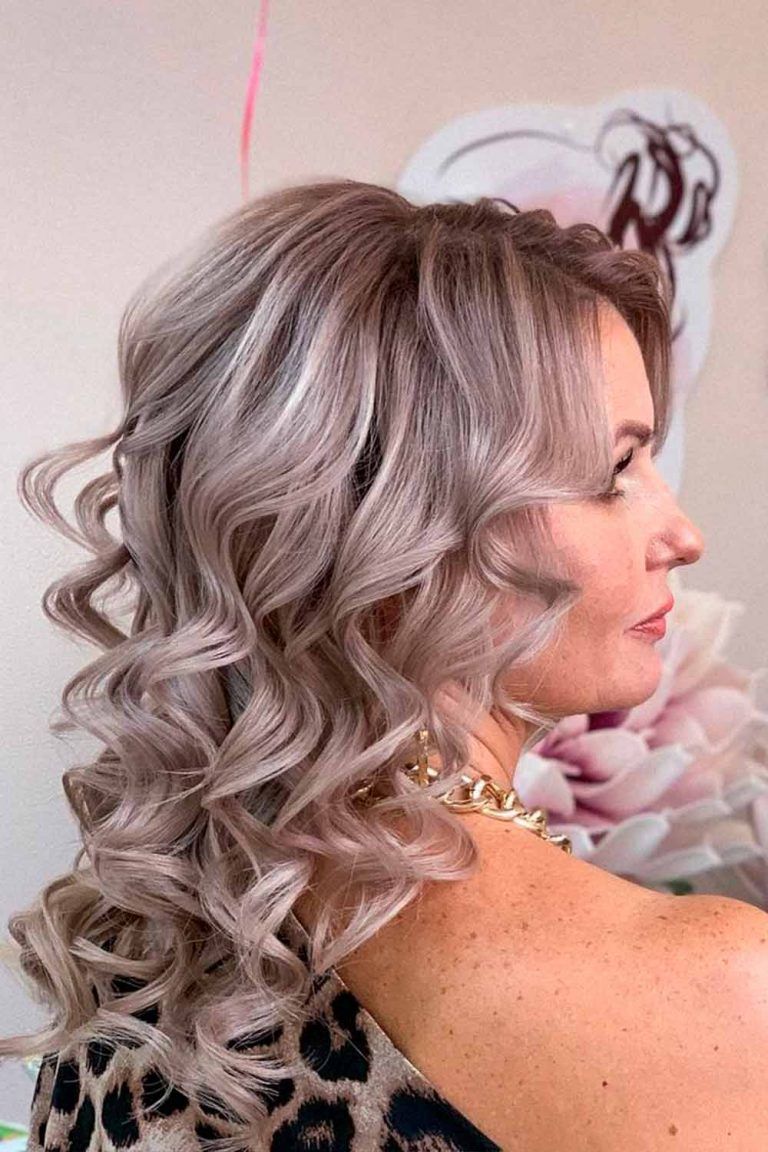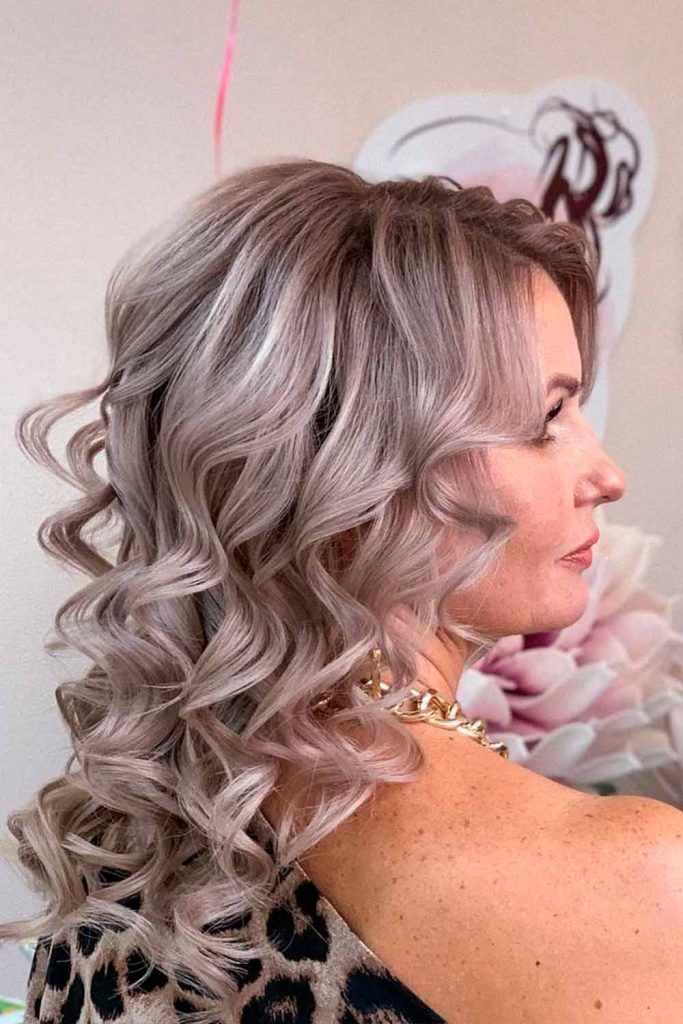 Credit photo: instagram.com/pelenok_hair
For long hair, it works gorgeously, too. The ends can be slightly crimped and the rest of your hair can fascinate with the greatness of finger waves. How do you like this modern mixture of vintage styles?
Double Braids And Soft Crimps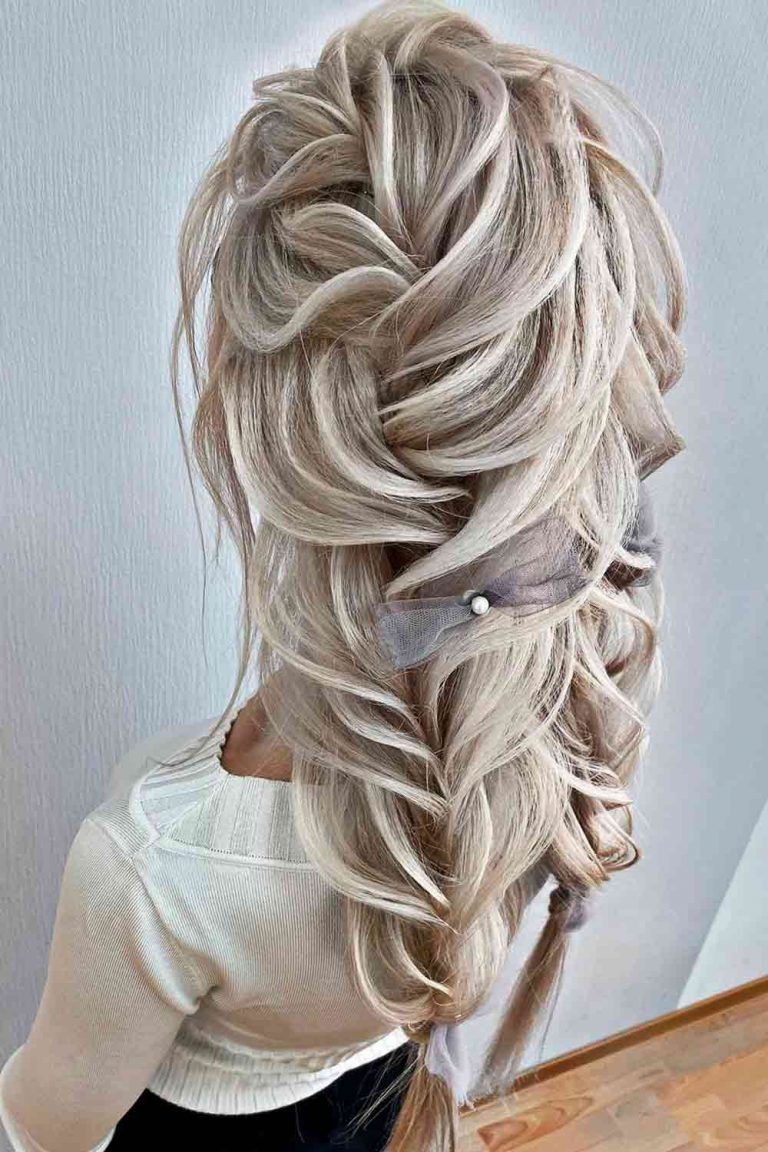 Credit photo: instagram.com/kristina_topor_stylist
As it turns out, braids and crips have a lot in common. First and foremost, they can make a good team. Second, both these cuties give a pleasant texture that can instantly make familiar hairstyles look different. Also, you can always play around with the thickness of braids, as well as regulate the crimped finish. Here, for example, the crimped texture is very lightweight and almost unnoticeable, which gives a nice wavy look to the hair and goes harmonically with double braids.
Side Swept Styling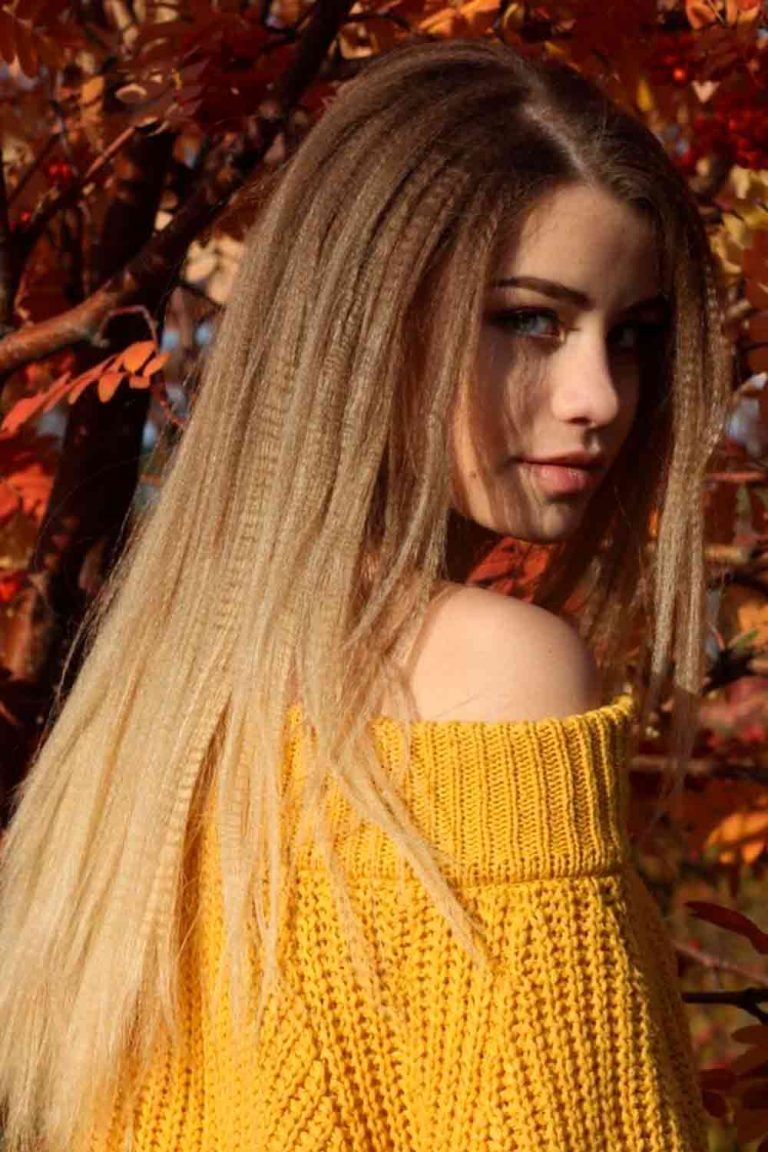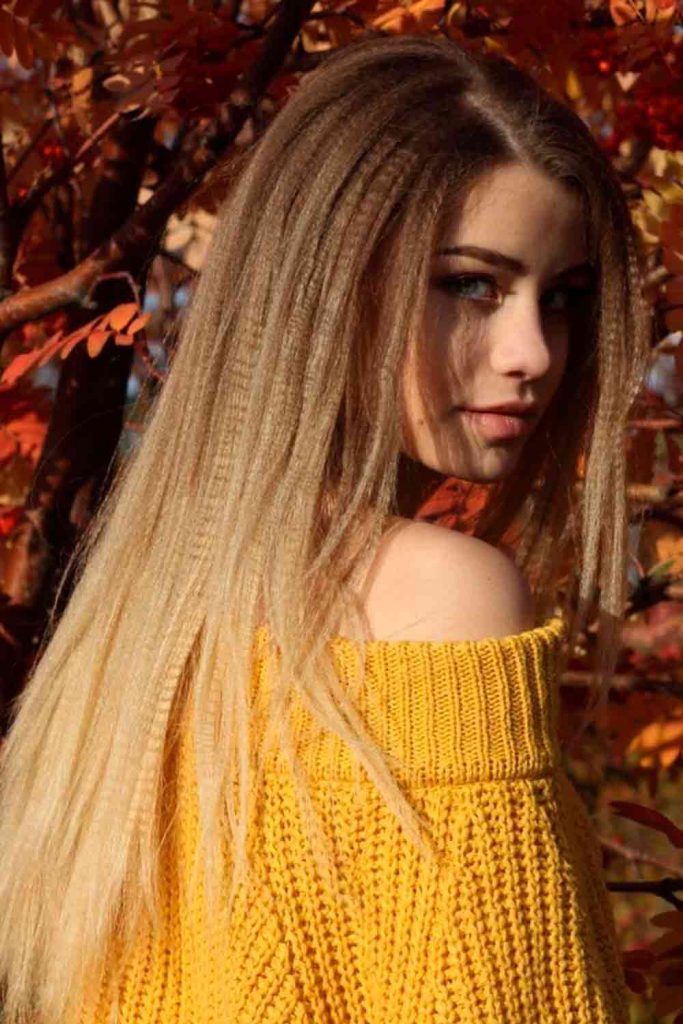 Credit photo: instagram.com/iakinaekaterina
Call it magic, call it true, but that's actually another proof for the eternal diversity of crimps. This texture cleans the line between classic wavy and basic crimped patterns, forming a perfect middle ground. Although such a variation gives tons of volume and definition by default, you can enhance it by sweeping the hair to one side. We promise, you will love the drama of side-parted crimps.
High Double Ponytails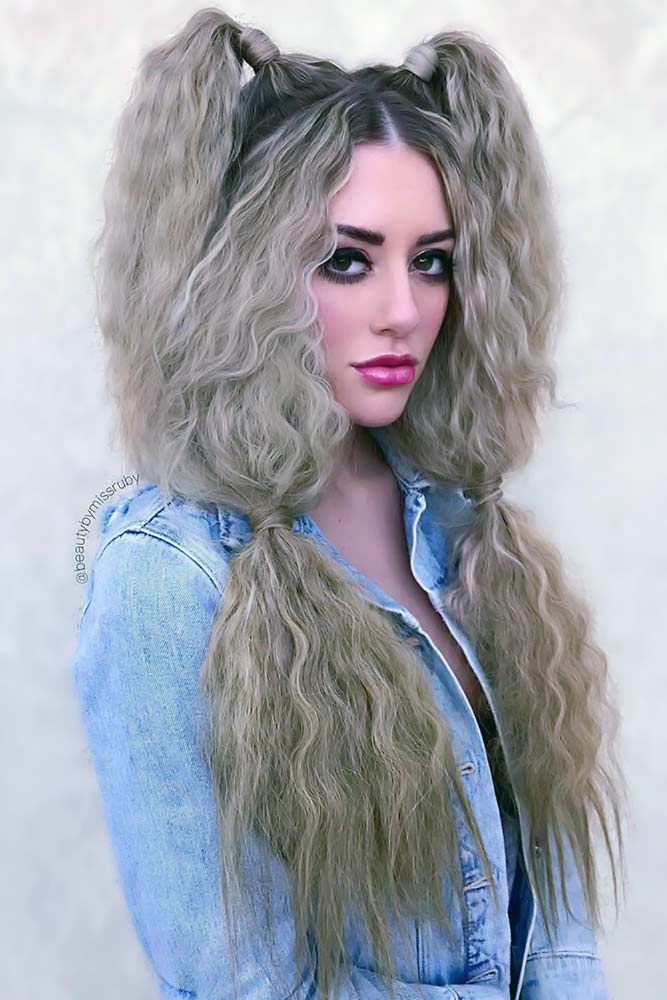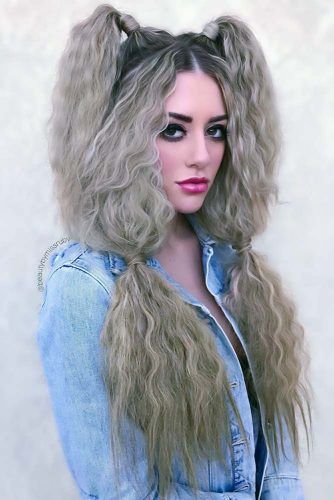 Credit photo: instagram.com/beautybymissruby
Now you can finally see that ponytails are anything but boring. Well, your creativity and crimping iron are key elements to inventing brand new hairstyles that will make heads turn and minds go crazy. In this look, crimps work for fantastic volume, amping up every single section of hair. Then, it's all about a creative approach: high styled ponytails bring the youthful back-to-school vibe, while the low ponies give a totally new take at the familiar style.
Layered Side Styling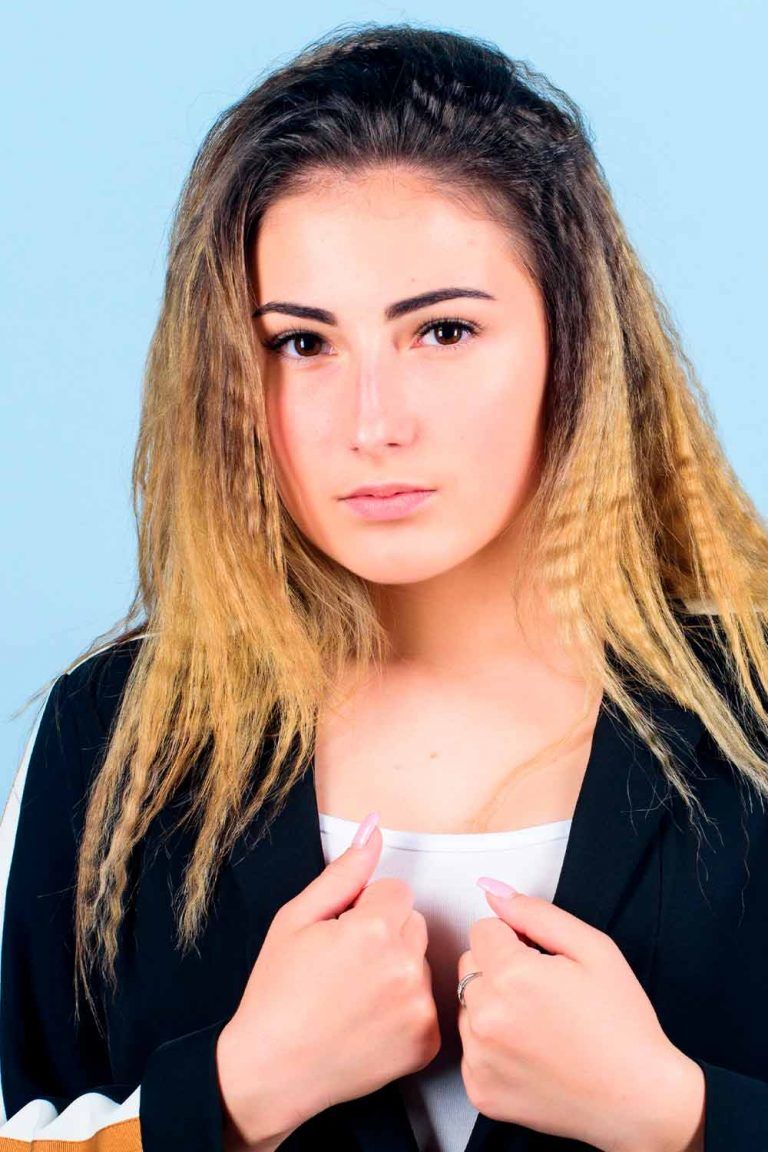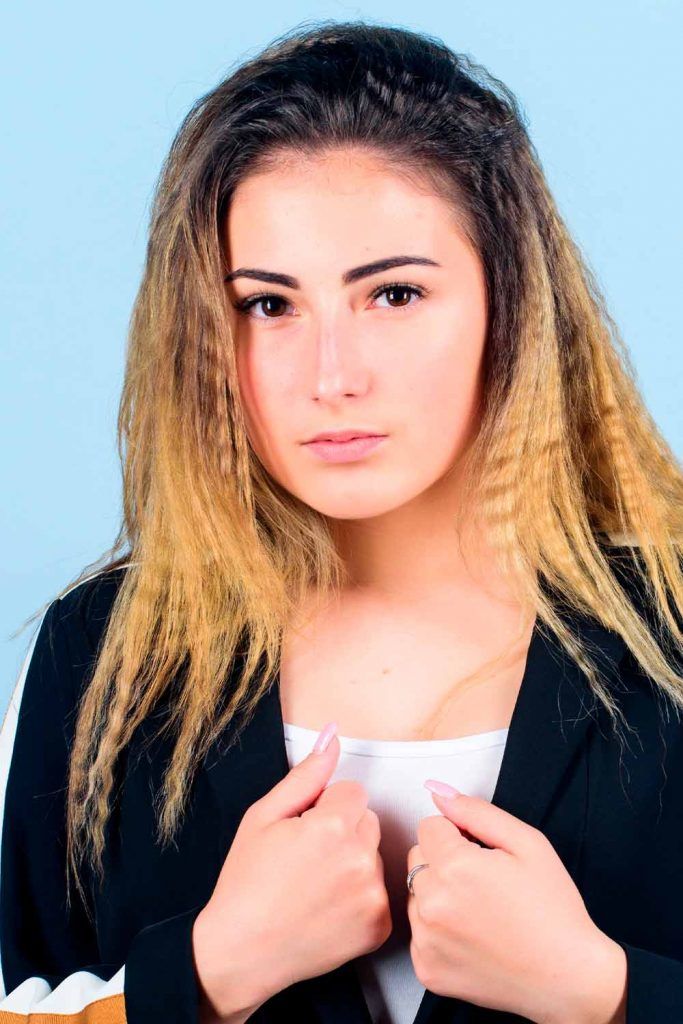 Layers and crimps: that's what every woman who loves to play with textures should try in her life. Since layered hair features lots of variously cut and texturized sections throughout the hair, it gives a huge canvas for textured styling. For this look, you will need to use a large crimper and wave your layers, making sure that the two texture melt together. And to put an exclamation point to your statement-look, style your hair to one side.
Messy Low Bun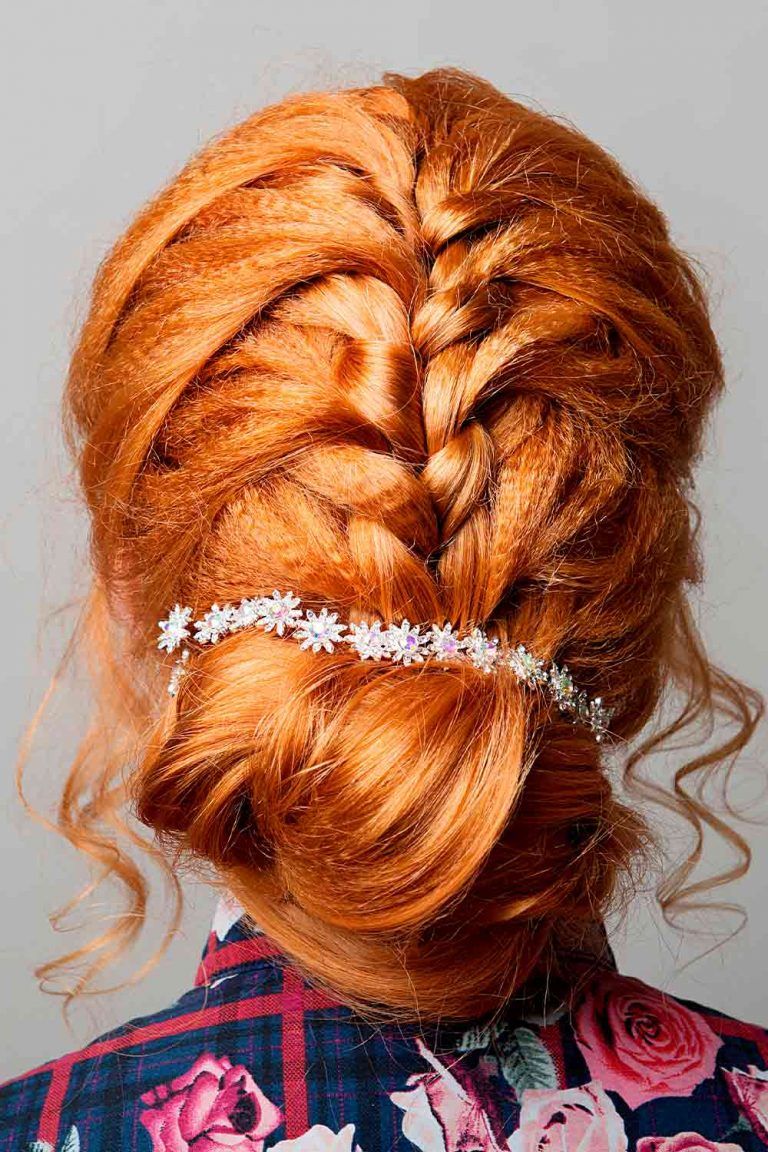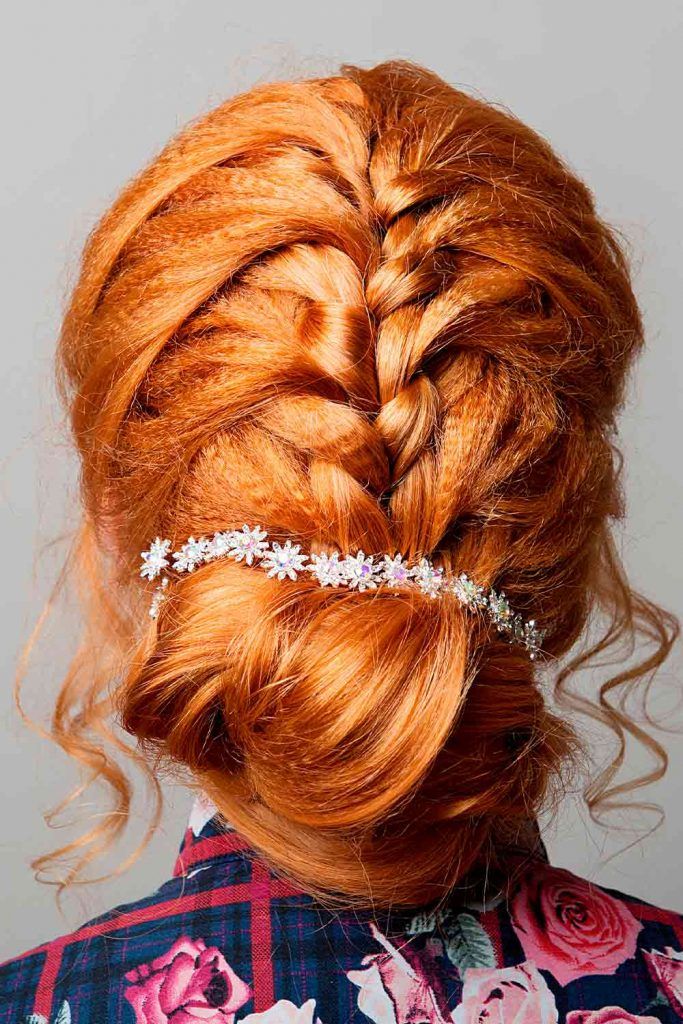 Wearing a low bun is a fantastic way to make your hair appear fuller and more voluminous. By the way, this hairstyle is especially popular during prom seasons, because it's as beautifying as it's festive. What makes this bun so ravishing and full is the proper approach to its texture. Usually, stylists go for beachy or thin waves, but you can go a different way and opt for crimps.
How do you like the modern variations of crimped hair? Since it gives a lot of room for imagination, there's no way it will ever lose its fame. Now you know how easily you can freshen up your hair with a lovely texture, diversify your casual looks, and volume up your chevelure. So what are you waiting for? Your hair can't get crimps yourself!
FAQ: Crimped Hair
Is hair crimping 80s or 90s?
We are talking about crimped hair, which, to your delight or dismay, is making a significant comeback from its heyday in the 1980s and 1990s. Crimping, (in case you missed out on the decade of excess), is the process of using a crimping iron to style straight hair into a zigzag-wavy effect.
Is crimping hair good?
Crimping, like any other heat-based hairdo, isn't 100% damage-free. So, always protect your hair by spraying it with a heat protection spray before any heat treatment. More information on picking the appropriate heat protectant for your hair can be found in the Internet.
Can you brush crimped hair?
If your hair is dense, start crimping from the lowest layers, clipping other strands at the top of your head. Crimp all of your hair for maximum volume and lightly brush your strands with a broad tooth comb.