Curly Bob Cuts Can Be As Different As You Please!
Believe it or not, curly bob isn't just a short haircut with a lovely bouncy texture. The unbelievable variety of angles and structure is hiding behind these two simple words. Bob cuts came to our world to show the beauty of short hair length, but who says that you can't customize it based on your preferences?
ADVERTISEMENT ‧ CONTINUE READING BELOW
Today we want to open your eyes and introduce the popular curly cut in many new lights. One texture and many variations of pulling it off: see how many types of curly bobs there are, discover how they differ and find the suitable idea for you!
Classic Short Curly Bob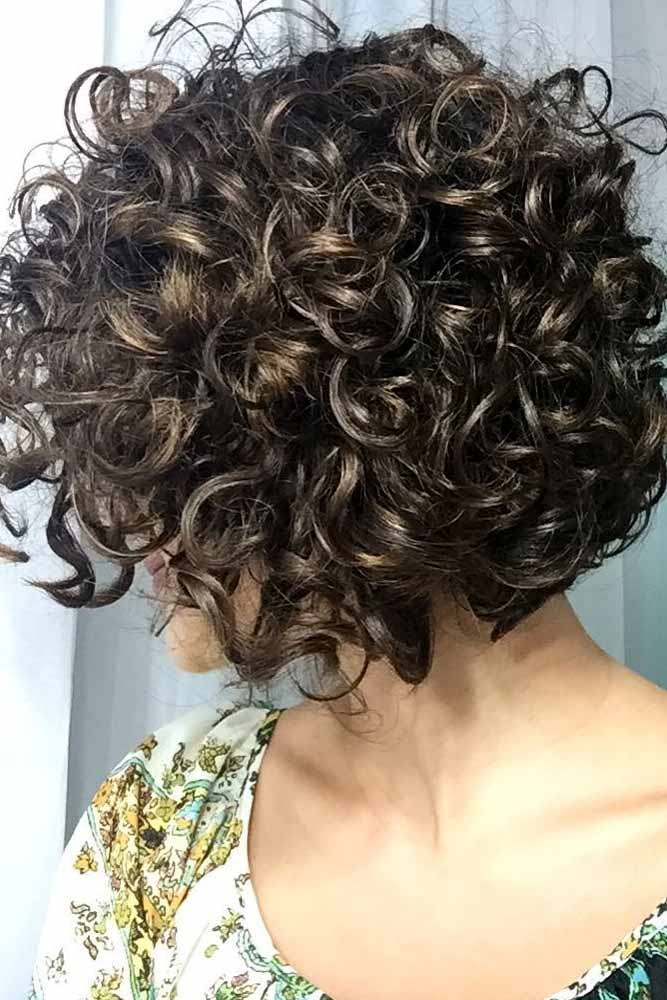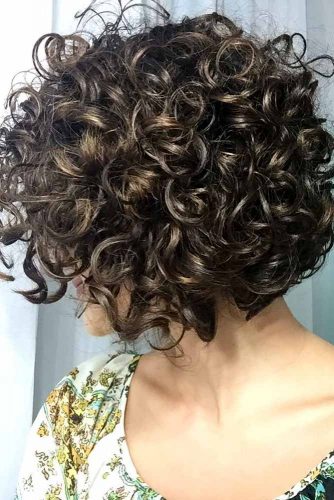 Source: gabivasconcellosv via Instagram
Classic short curly bob will be the first source of your inspiration today. Do you know how advantageous the short classic is? The shorter your length is, the more textured and bouncy your curls look. This variation is classic not for nothing: it's perfectly balanced, so everyone can give it a try.
ADVERTISEMENT ‧ CONTINUE READING BELOW
Choppy Angled Curly Bob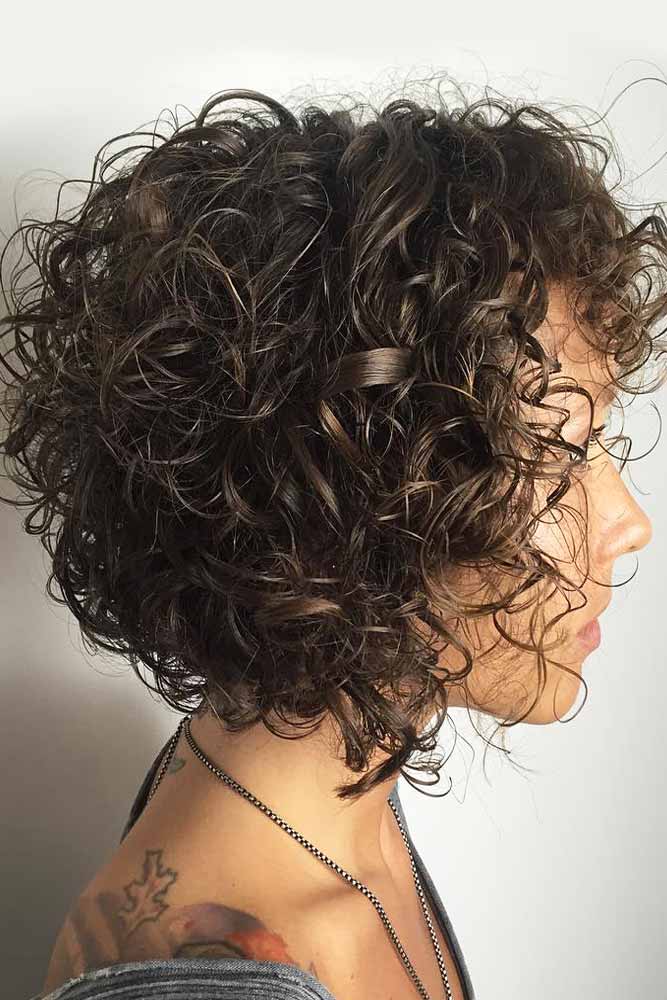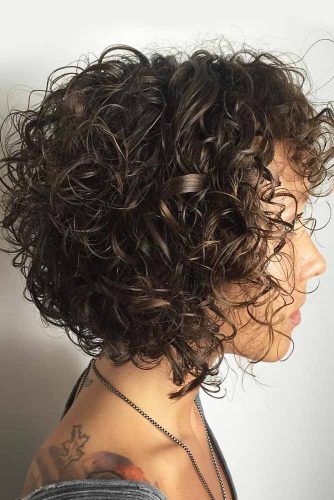 Source: shanell_theyoungamerican via Instagram
Now, it's time for something more outstanding. The choppy structure of the cut will beautify your naturally curly bob by shaping its ends, which involves texturizing for an airy effect. As for the silhouette, the angled shape will not only fascinate but also diversify the common perception of bob cuts.
ADVERTISEMENT ‧ CONTINUE READING BELOW
Short Layered Bob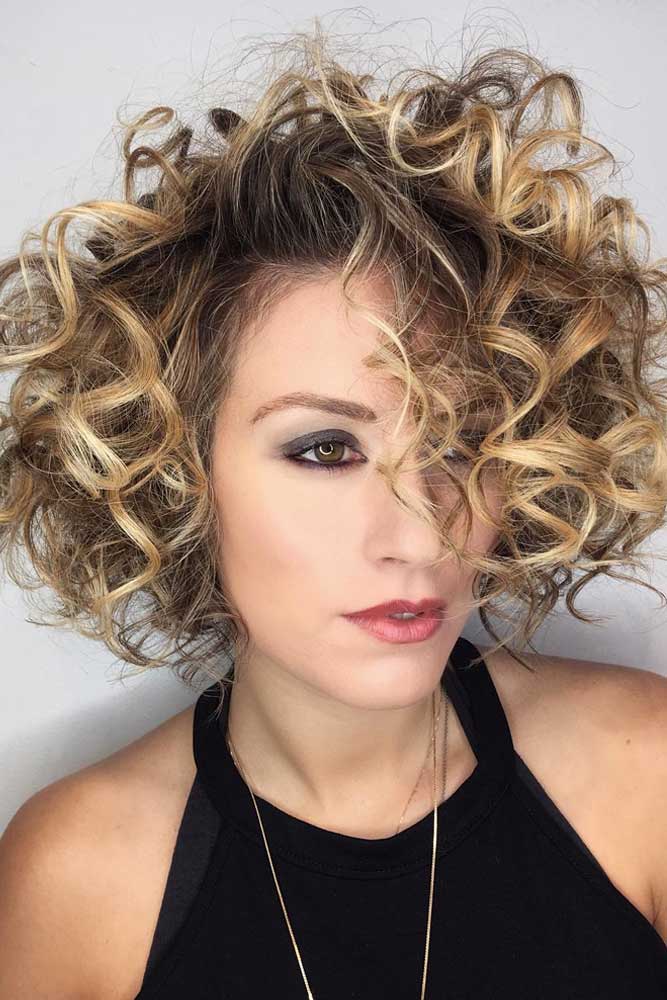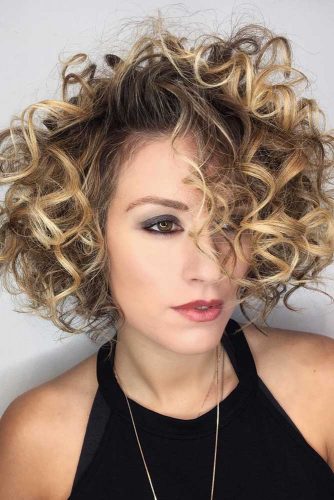 Source: adrianocattide via Instagram
Is there anyone who is still not familiar with the charm of curly layers? Of course, on straight hair, they are more visible, yet you can feel the volumetric effect on your curly chevelure too. Curly bob with bangs and layers is something that will wash away all insecurities: from facial flaws to hair type issues.
ADVERTISEMENT ‧ CONTINUE READING BELOW
A-line Curly Bob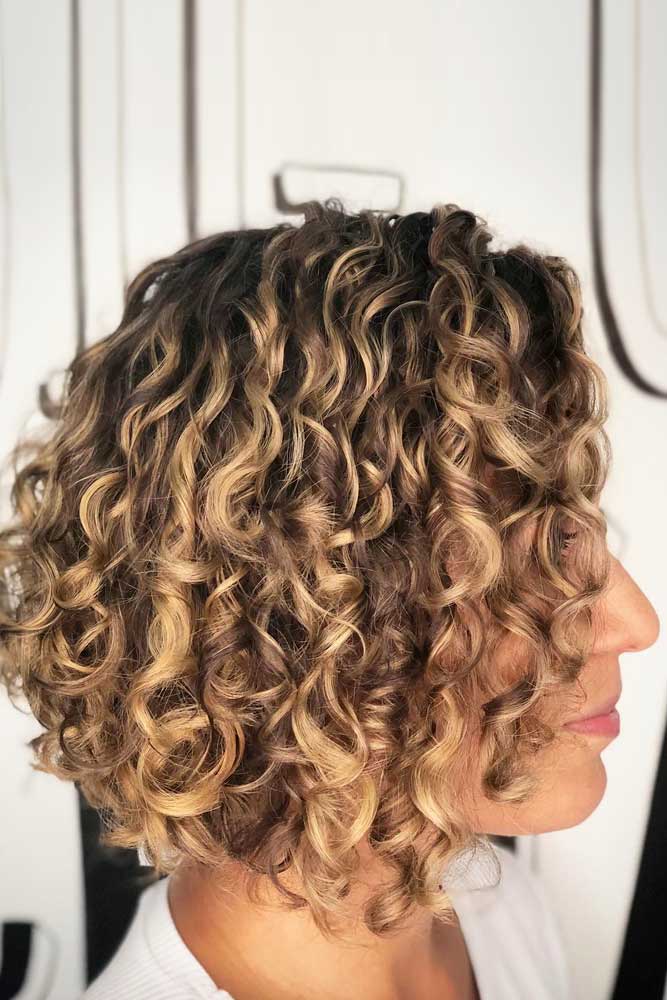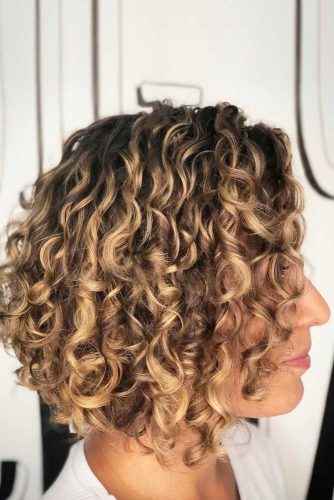 Source: brunodantte via Instagram
Nothing can be more face-flattering than the curly a-line bob. The truth is, when the front tresses gradually become shorter to the back, they create a gorgeous and smart body that builds a balance based on the contrast. In this way, your face shape will be in good hands.
ADVERTISEMENT ‧ CONTINUE READING BELOW
Short Curly Bob With Bangs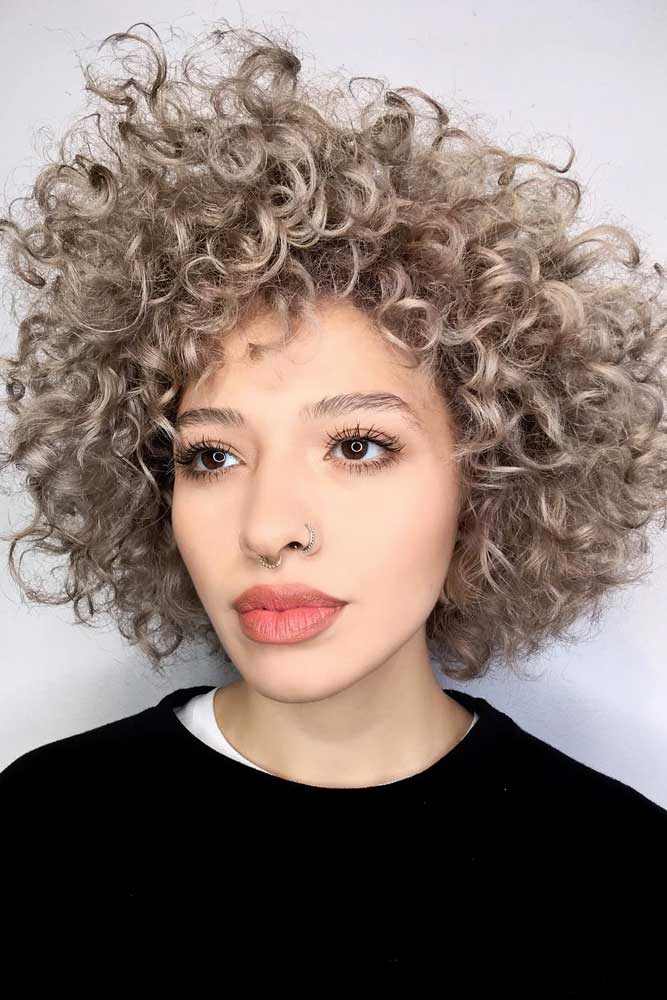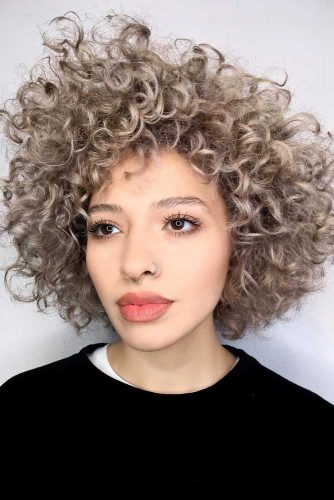 Source: adrianocattide via Instagram
When going for a fringe, remember that your curly bob cut, as well as the type of bangs, should match your facial features. So here's a little tip about a cut that will suit any girl with its versatility: a short curly bob with bangs with a touch of asymmetry will do the trick for everyone.
Short Curly Bob With Blunt Baby Bangs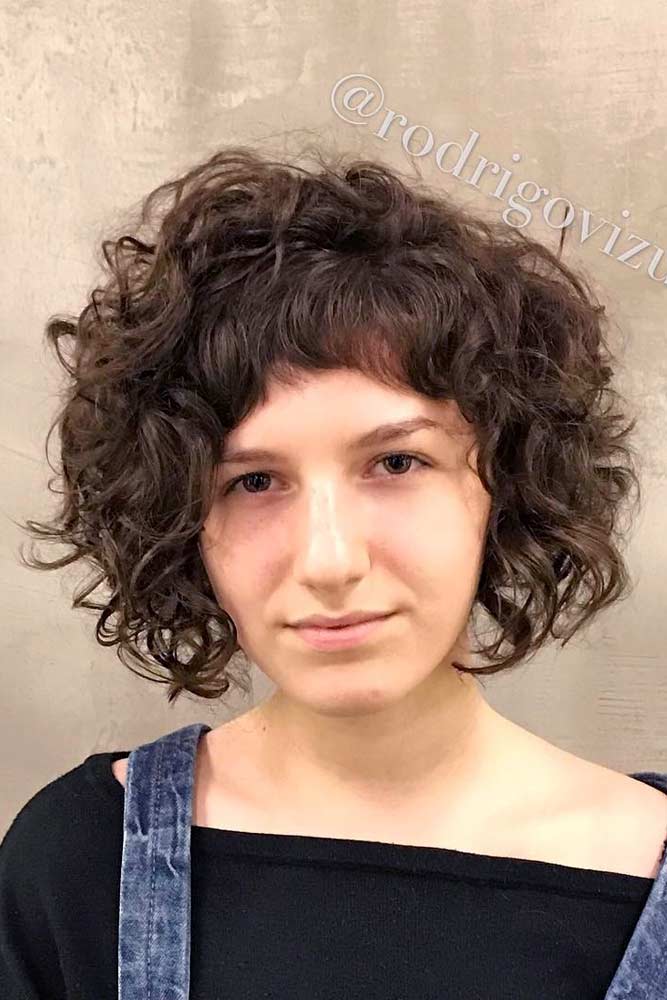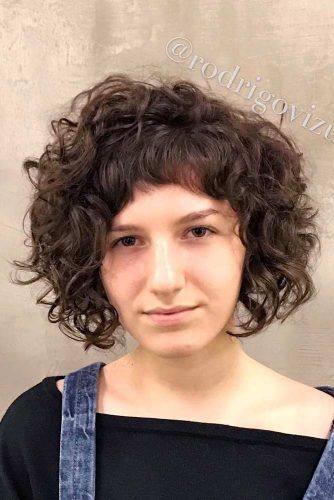 Source: rodrigovizu via Instagram
It doesn't matter what type of bob you sport and how you style it. The thing that really matters about curly bob hairstyles is proper care. For example, this contrastive bob with straight bangs is on point because of its regular moisturizing. If you skip it, your cut will turn into one of the odd curly bob wigs.
Asymmetrical Curly Bob With Baby Bangs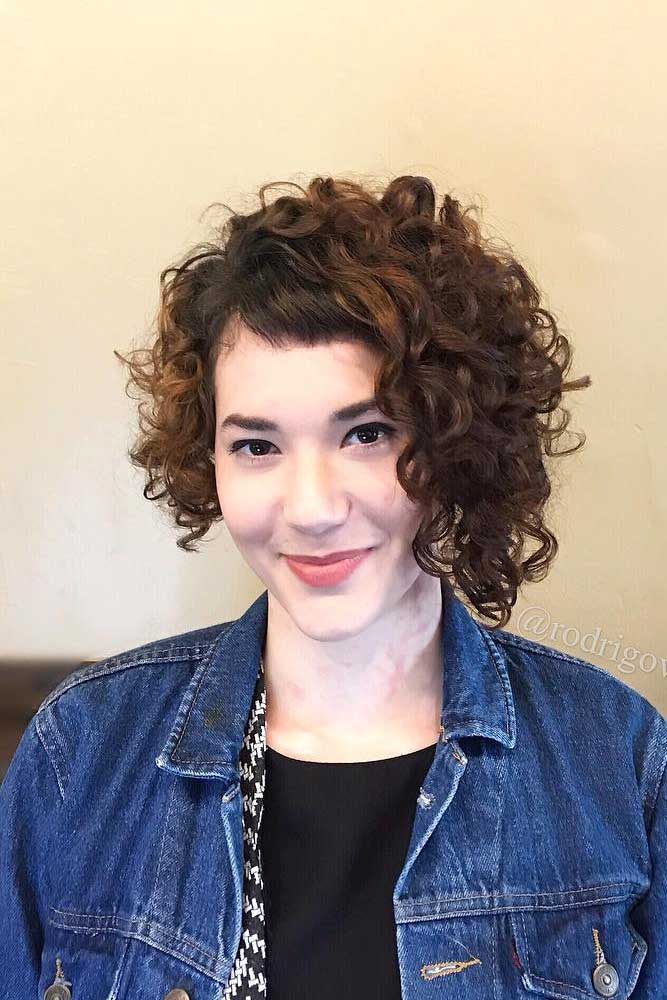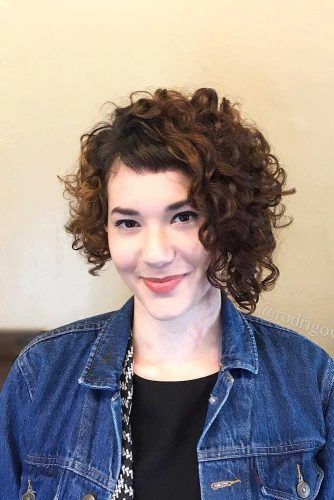 Source: rodrigovizu via Instagram
Want your curly asymmetrical bob to stand out? It's time to add some texture contrasts! Just like experimenting with hair designs, you can play around with your texture by leaving the shorter side straight or simply wearing a curly bob weave hairstyle and thus revealing your bold nature.
ADVERTISEMENT ‧ CONTINUE READING BELOW
Messy Chin-Length Inverted Hairstyle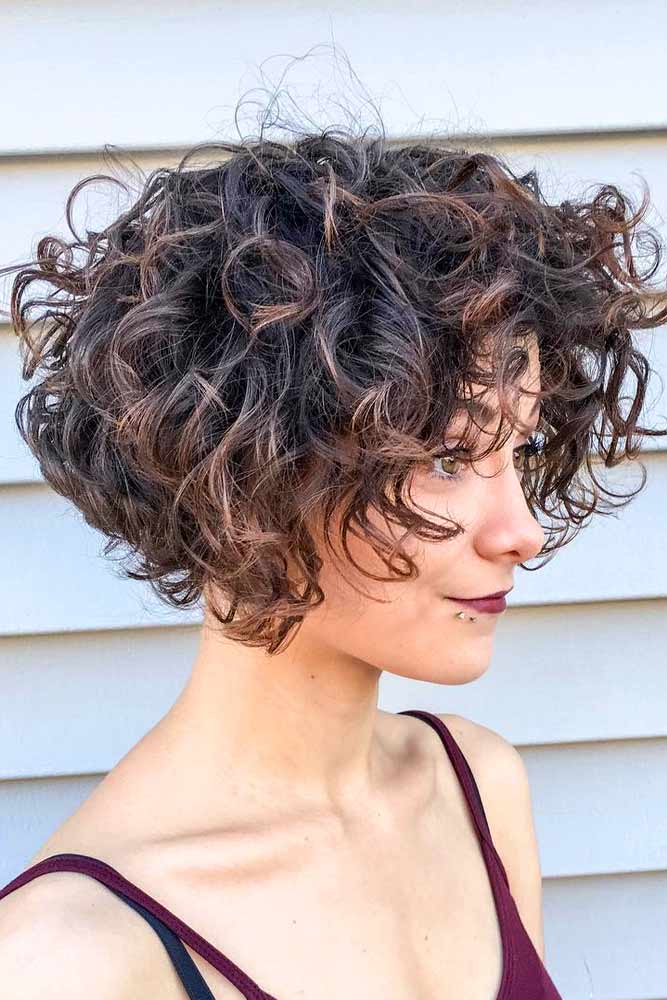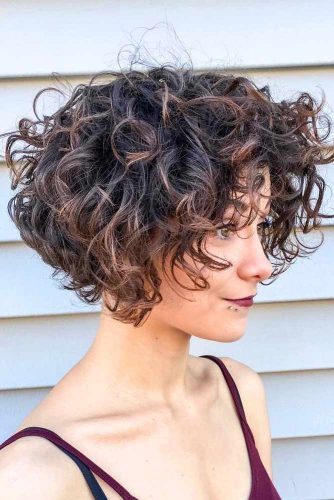 Source: tatumneill via Instagram
The inverted curly bob is here to break all the stereotypes about the structure of bob cuts: it can be as different as you want, forming a unique silhouette for you. And when this cutie is styled messily, no one can resist its fullness.
Well-Balanced Rounded Bob With Bangs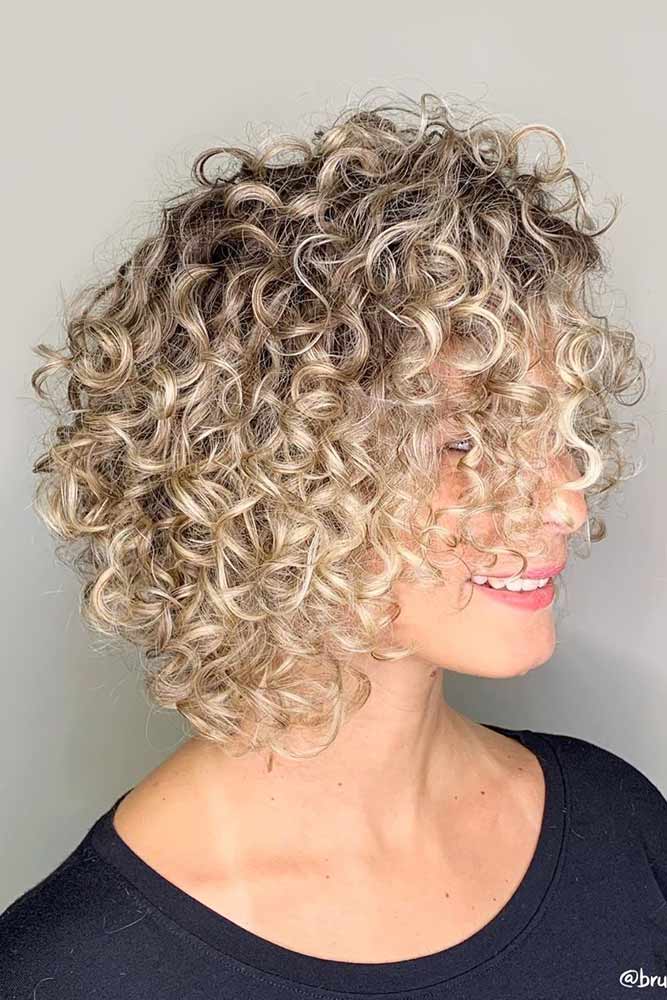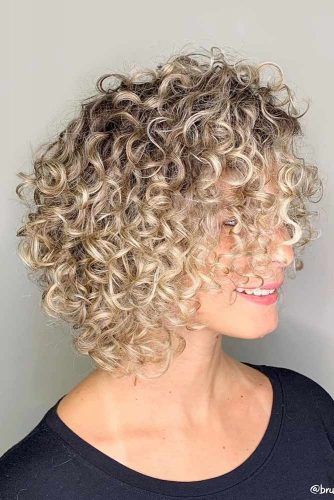 Source: brunodantte via Instagram
Those who wonder how they can soften the angles of their pointed face shapes, don't look any further than rounded bob with bangs. The diversity of possible silhouettes that short curly bob hairstyles can give to you are infinite, and this one seems to be the brightest beautifying example.
Medium Bob With Bangs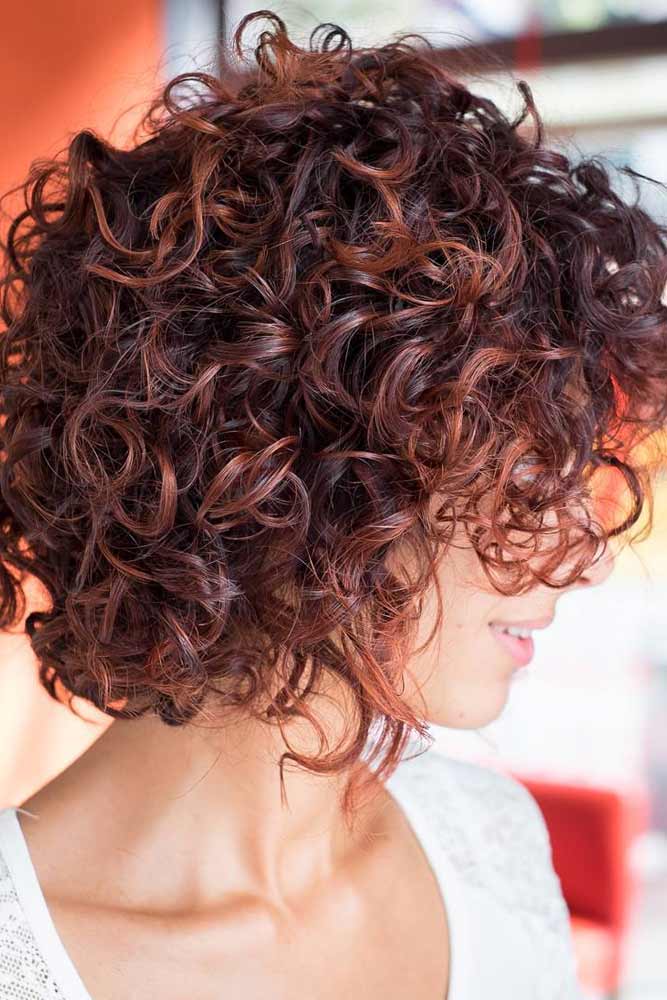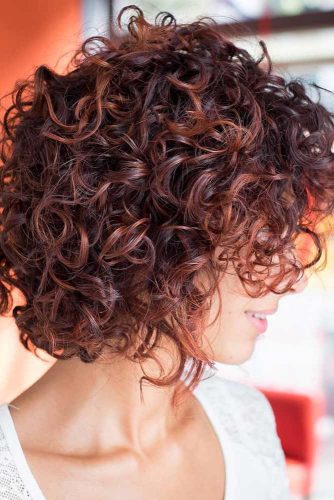 Source: parrucchieridelcorso via Instagram
Your bob doesn't have to be super short to enhance the beauty of your texture; a medium curly bob is also a stunning option, especially for those who prefer more flexible hair lengths. With the help of bangs, your bob will be provided with the enviable framing charm.
ADVERTISEMENT ‧ CONTINUE READING BELOW
Voluminous Stacked Bob Haircut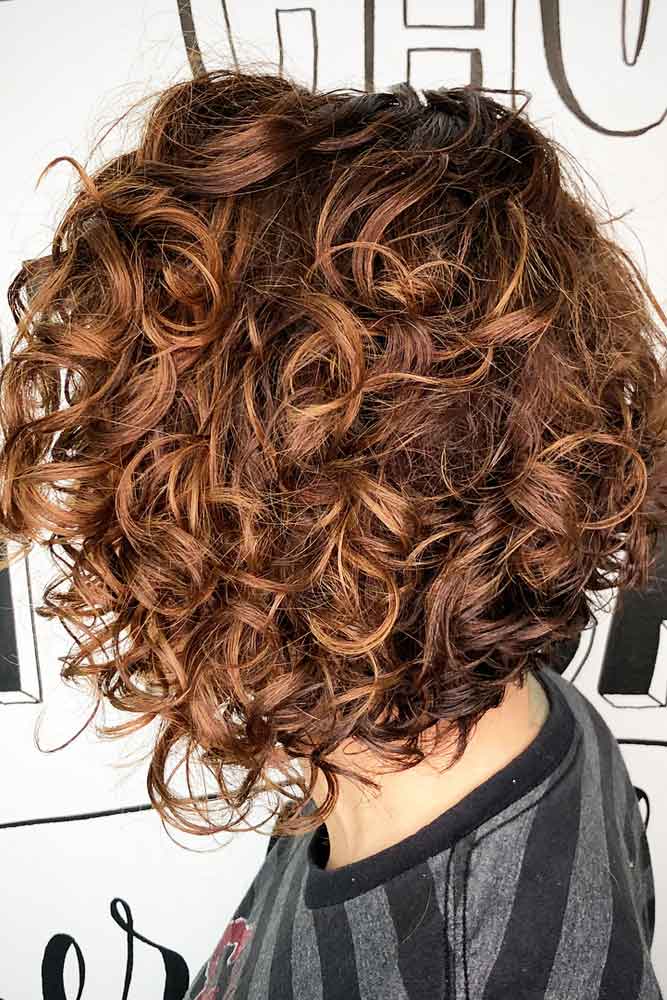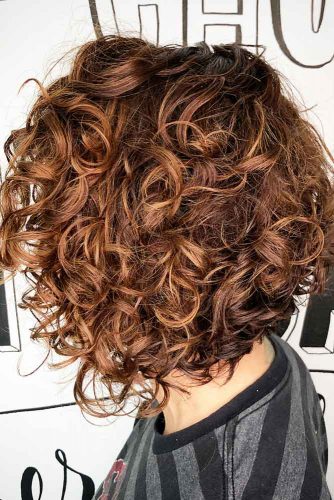 Source: brunodantte via Instagram
If you want your bob to make a statement, consider wearing a curly stacked bob, and the glamor of its layers will take over the world. This is a bob that is always full of volume (due to the various layers); it never has bad hair days. It points out that getting curly bob with weave isn't necessary, as a real cut can give you a never-ending perfect look.
Messy Shoulder Length Curly Hair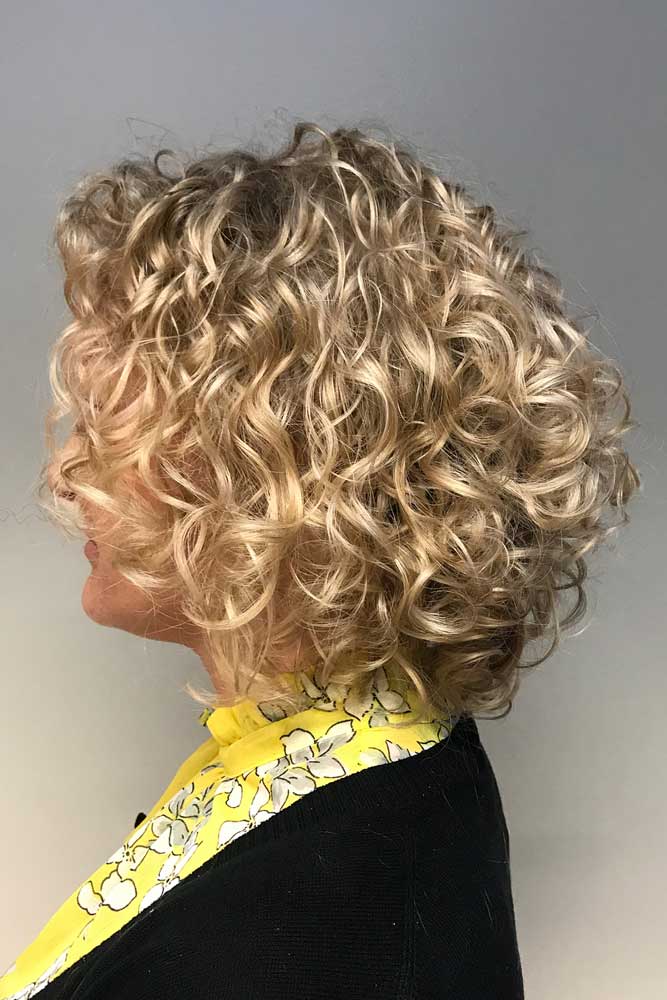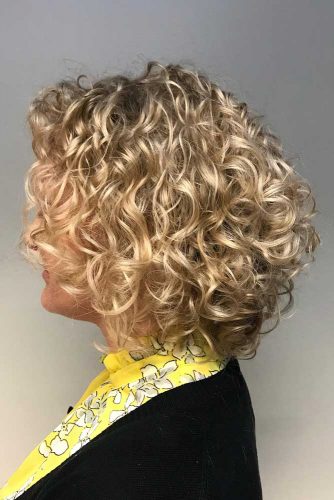 Source: _curlytopcreations via Instagram
Since your curls naturally lay in quite a messy manner, why don't yield to it? Some coats of moisturizing mousse can add more effortless movement and shine to your hair, making the whole messy look more eye-catching.
Cute Retro Shaggy Curly Bob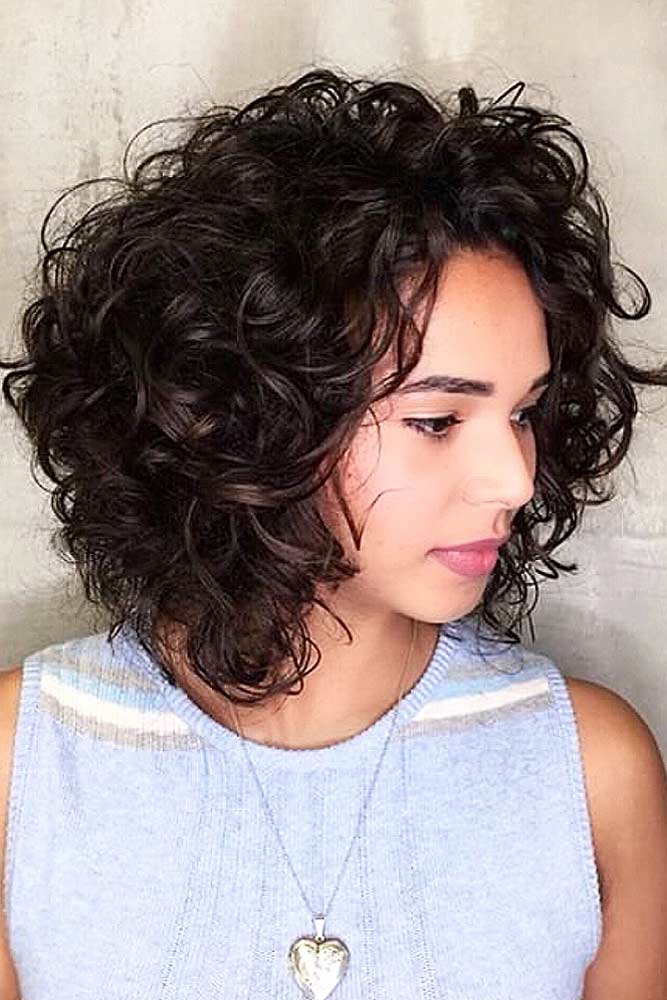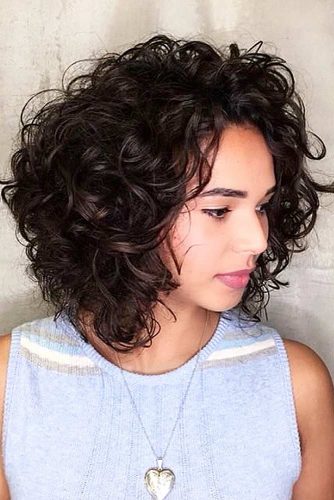 Source: retrohair via Instagram
Now, set your mood for the inspiring comeback of the stylish 70's! The fantastic shaggy cut, which is a curly bob haircut with lots of short and edgy layers will never go out of style. How can voluminous and sumptuous looks become outdated?
ADVERTISEMENT ‧ CONTINUE READING BELOW
Charming Asymmetrical Curly Bob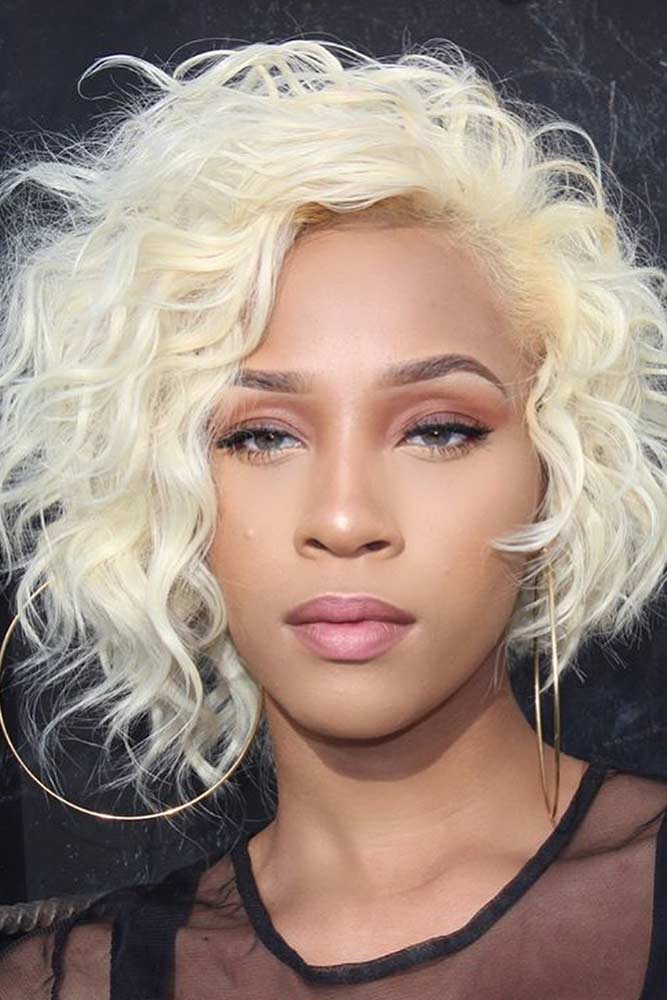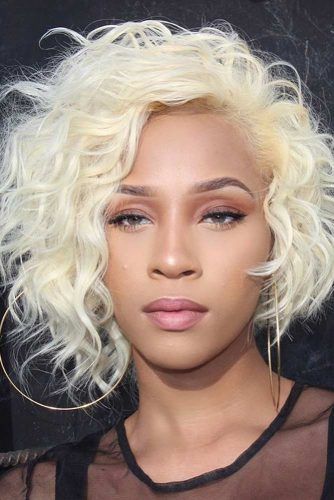 Source: derickus via Instagram
Curly asymmetric bob, where one side is slightly outweighed by the other, makes us take a fresh look at the familiar bob cut. You can either ask your stylist to make one of the sides shorter or do side parting yourself; it's all up to you. The point is to flaunt with such an asymmetrical bob curly hair nicely complements.
Middle-Parted Layered Bob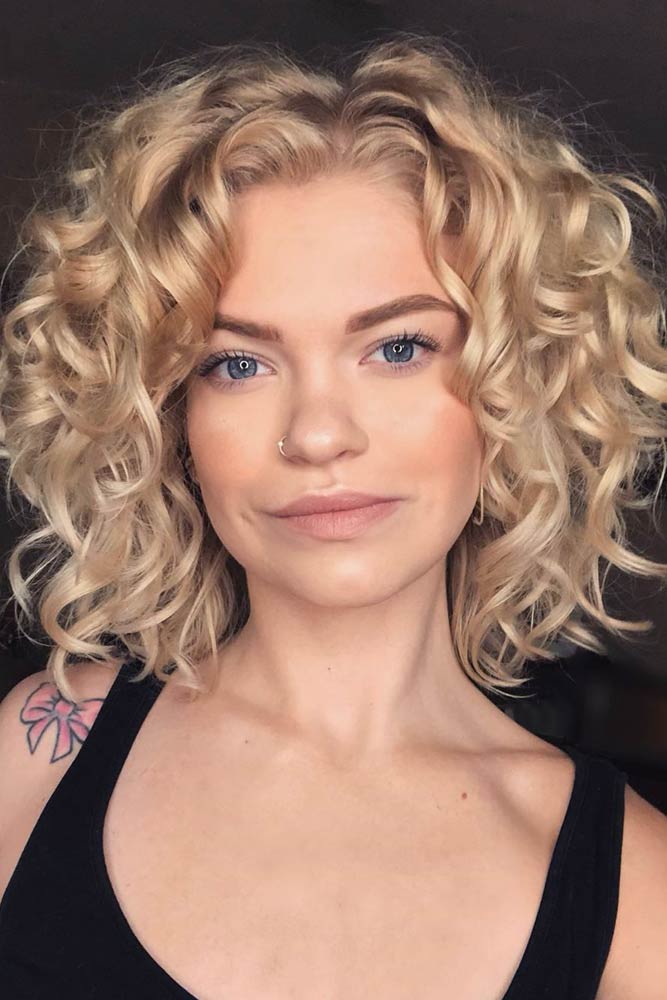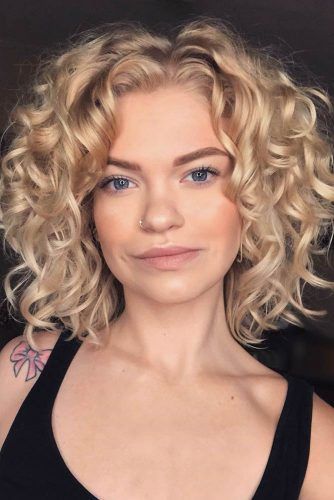 Medium Curly Bob With Red Highlights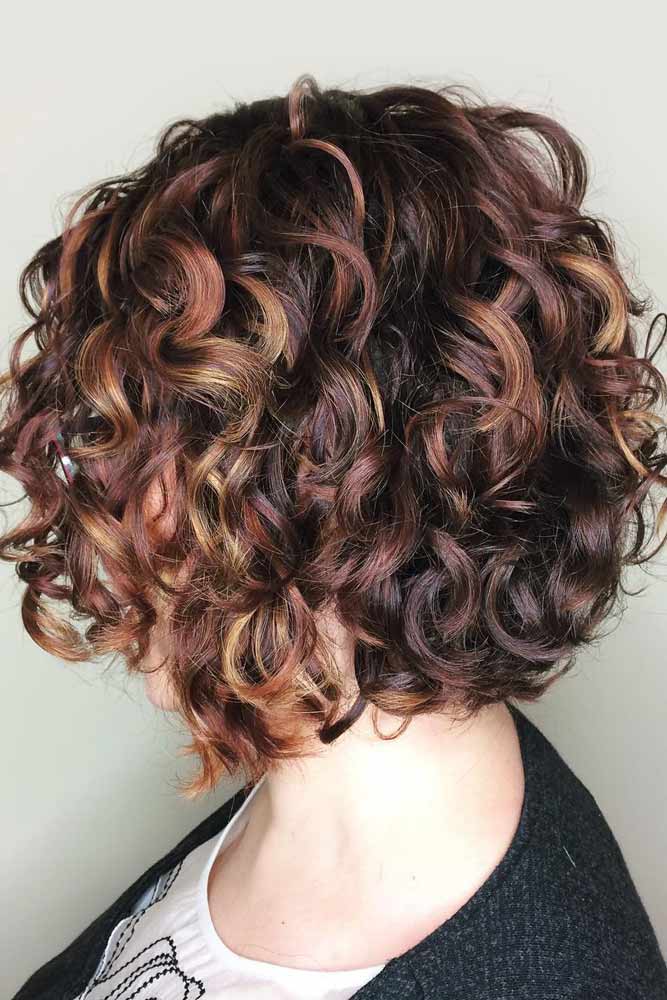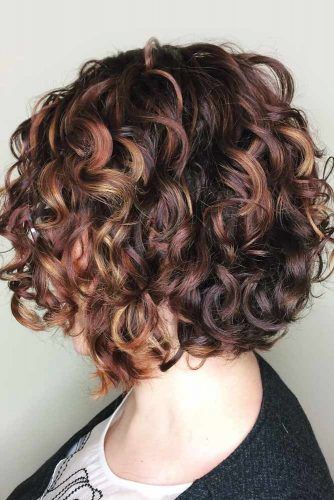 ADVERTISEMENT ‧ CONTINUE READING BELOW
Medium-Length Layered Naturally Curly Bob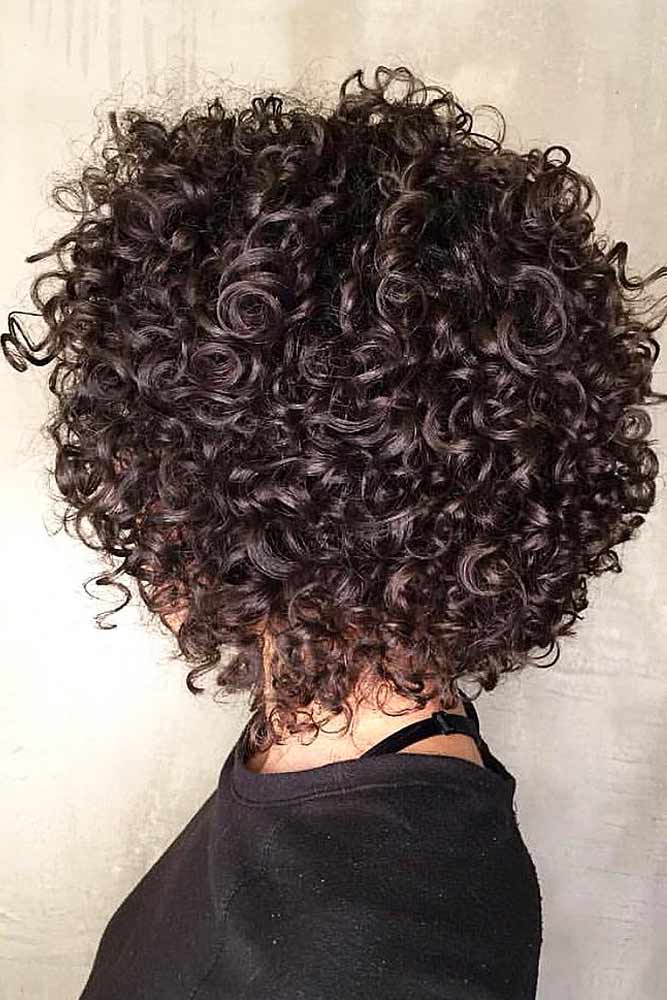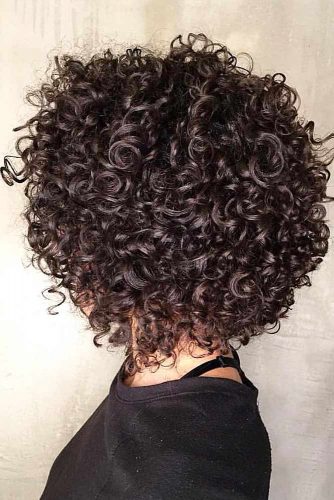 Source: retrohair via Instagram
When working with naturally curly locks, your hairstylist should cut your hair when it's wet; only in this way, the layers will reveal their power, creating a lush and full silhouette with a natural shine. Layered bob haircuts for curly hair also look awesome on mid length hair: the pic above is the proof.
A-line Curly Bob With Undercut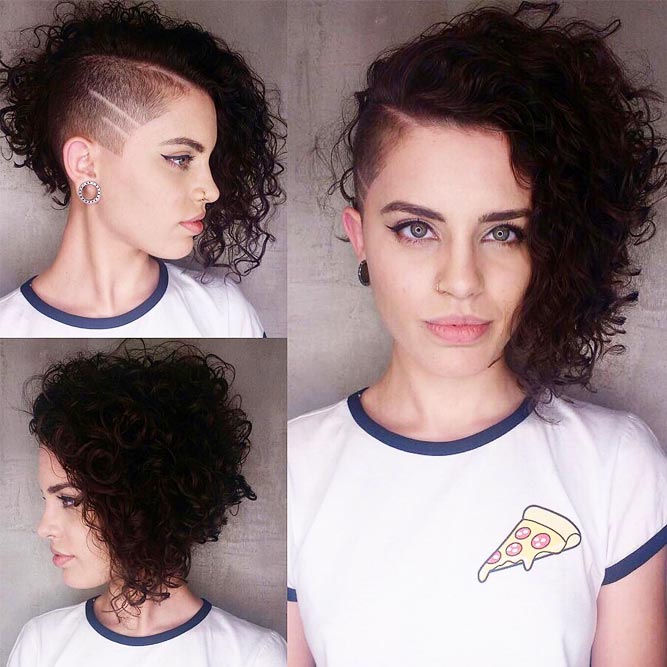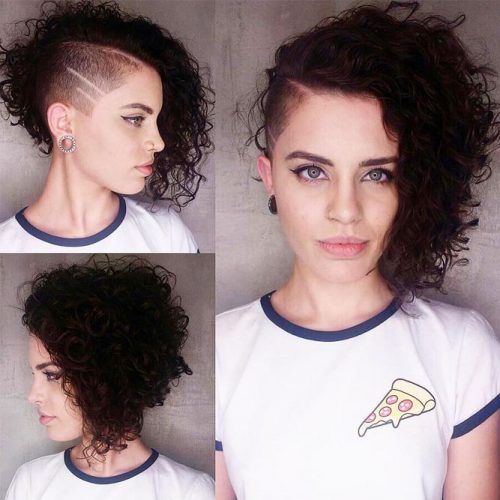 Source: retrohair via Instagram
Whether it's an a-line or angled curly bob, none of them won't leave you without a possibility of experiments. You can show off your personality by mixing different cuts: and an undercut is probably the best way. This pic sets no limits; any bob can be paired with the neatness of an undercut: from shoulder length curly angled bob to longer ideas.
Glamorous Long Curly Bob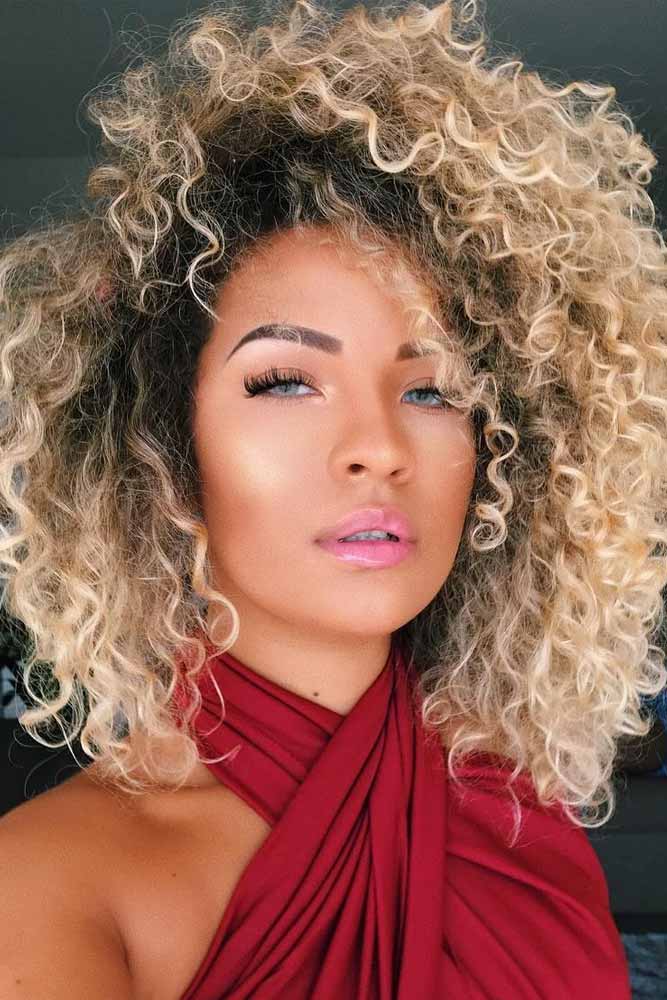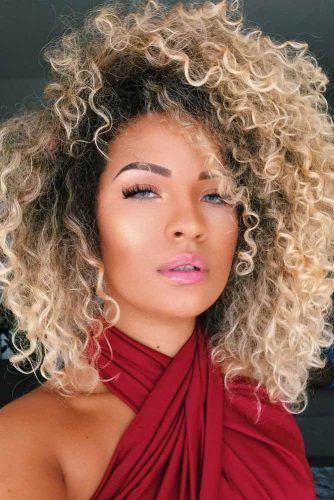 Source: carolmanprim via Instagram
This super sexy and glam curly long bob is here to prove that there's no a long bob curly hair can't complement. Conversely, its longer versions look ten times more beautiful on curly texture. Don't rush to maintain your short length; let the long curls show their beauty.
ADVERTISEMENT ‧ CONTINUE READING BELOW
Inverted Long Curly Bob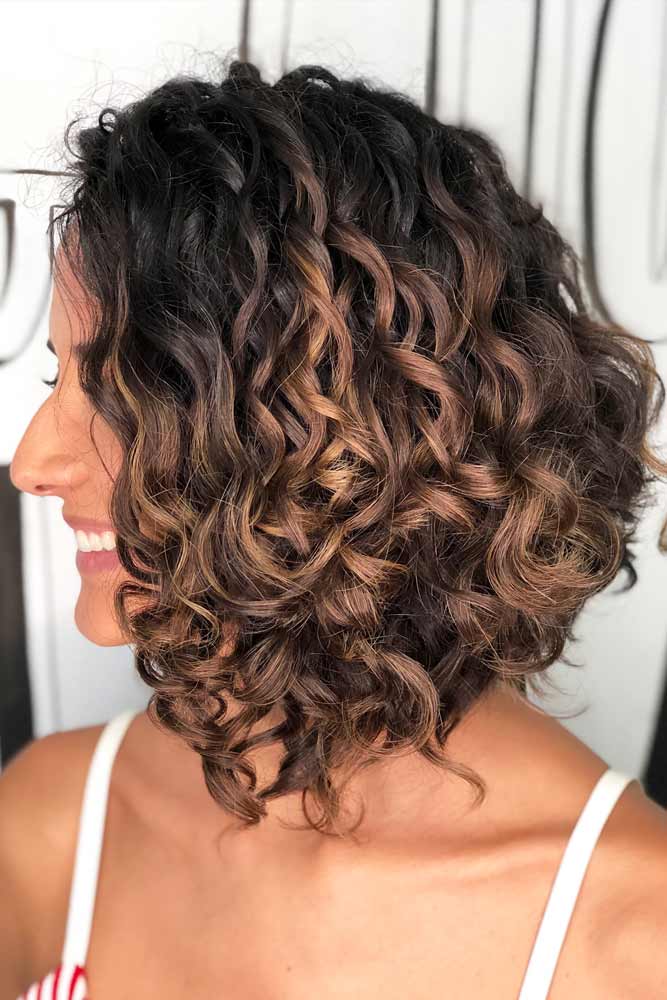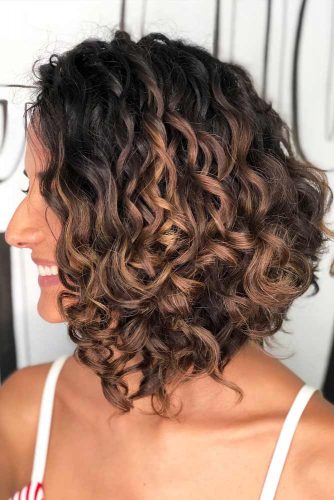 Source: brunodantte via Instagram
Long curly bob can also come in many variations, and curly inverted bob is one of the most requested ideas. Ladies love the wispy finish on their ends because it gives an adorable messy style which is perfect for any occasion.
Curly Long Bob With Bangs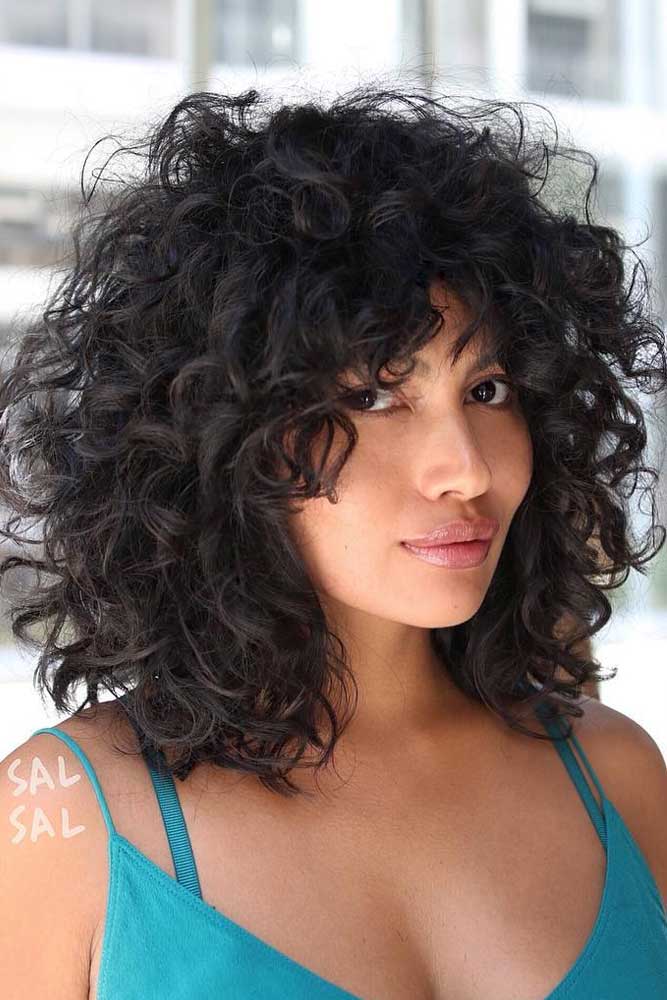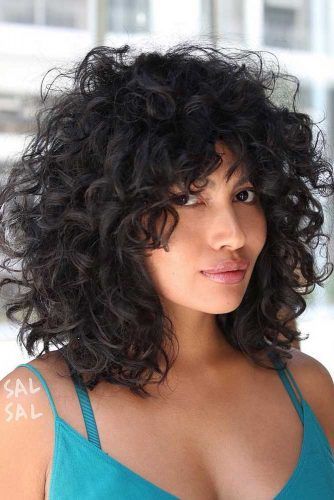 Source: salsalhair via Instagram
This year messy hair s such a huge trend that it doesn`t seem to go anywhere in the nearest time. If you have curly hair and don`t know how to keep up with it, then don`t worry, we have an idea. Cut your hair into a long bob and add bangs. You will see how much volume will appear and how gorgeous you will look and what is more importantly feel. Truly stylish and charming!
Long Curly Bob With Baby Straight Bangs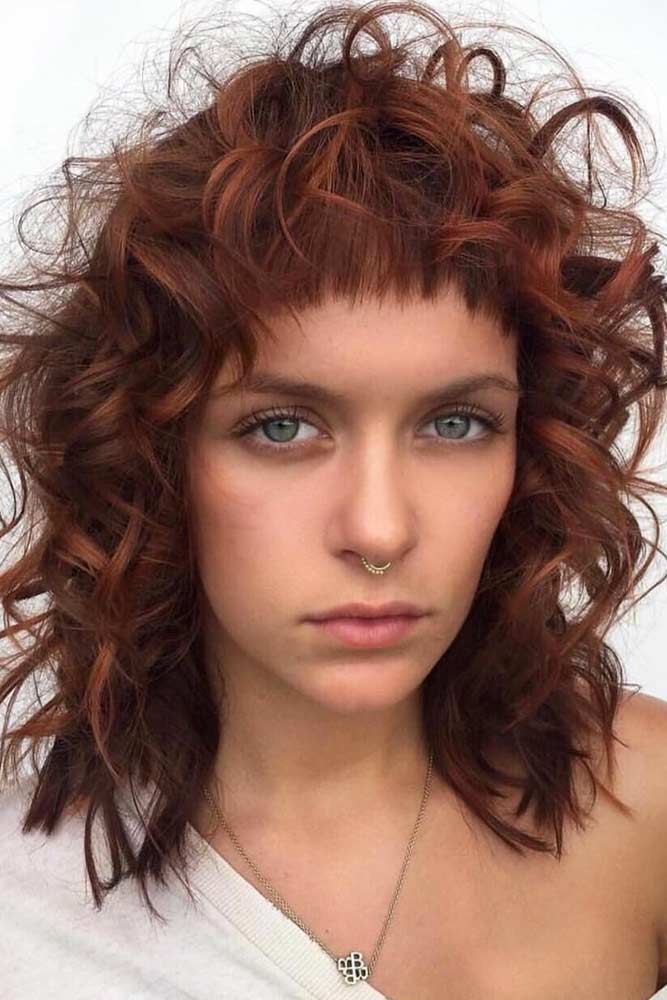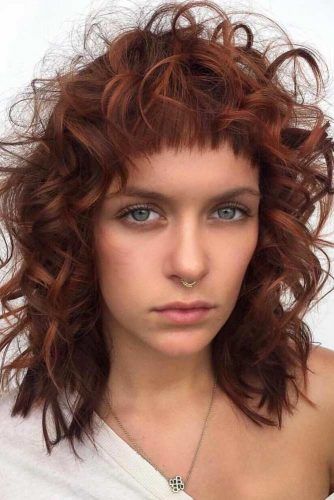 Source: j.r.quinn via Instagram
Want your curly hair to scream about modernity? Be it! Getting baby bangs is the key to drastically change your haircut, whatever it is, to a modern way. To make the contemporary look big and different, try playing around with contrasts: ask your stylist for soft, tapered bangs so that they have a straight texture. In this way, you will not only give a fresh take at most fringe haircuts but also add more character to your unique look.
ADVERTISEMENT ‧ CONTINUE READING BELOW
Golden Shag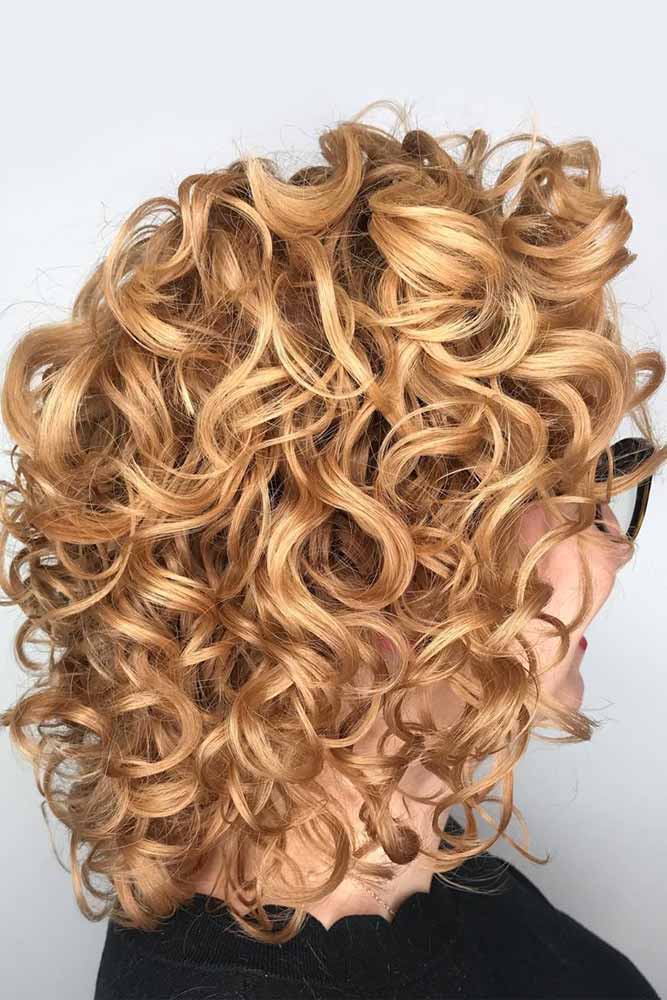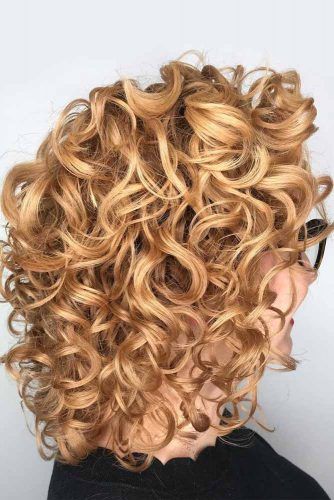 Auburn Lob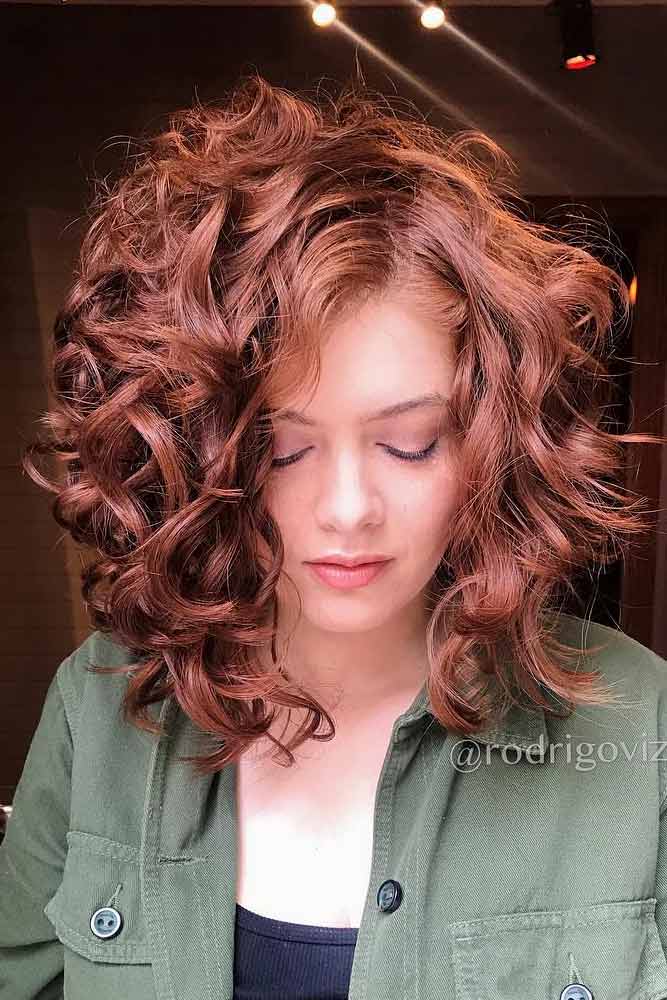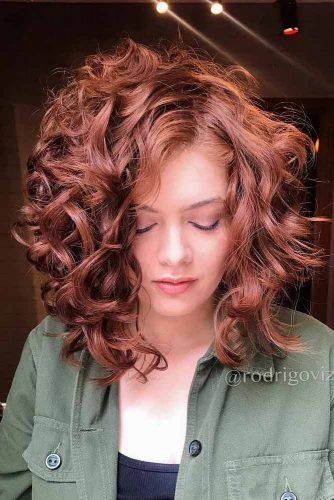 Asymmetrical Brown Lob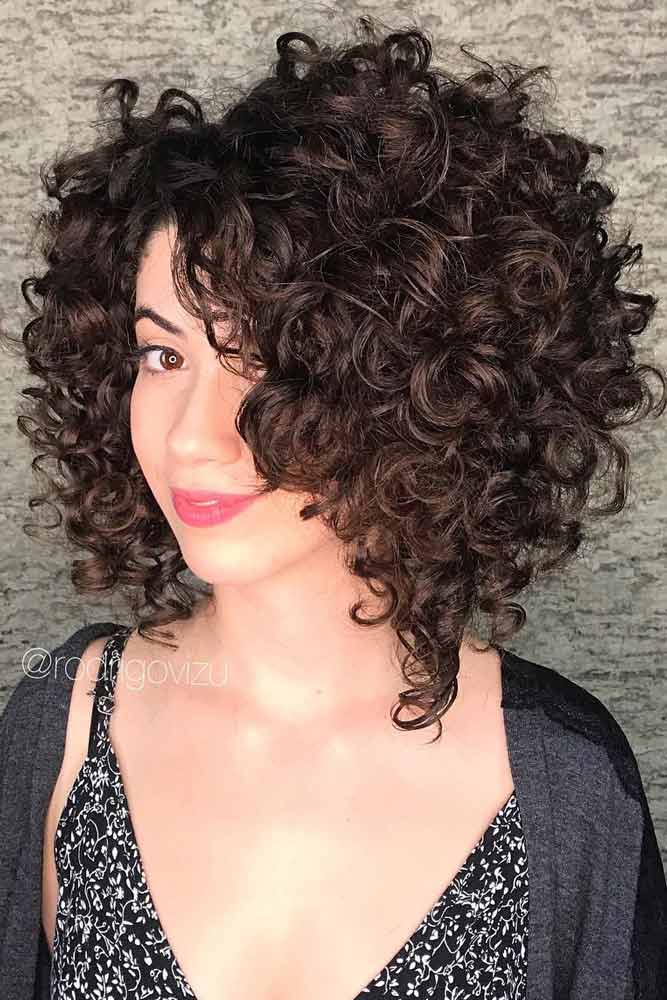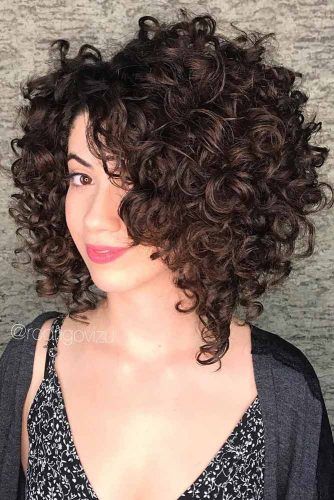 Now you know how different and diverse your new bob can be. Since there's an idea for every texture, every taste, and every length, don't hesitate to make a step towards a new cut. Use the today's inspiration as examples and make one of the ideas real!
ADVERTISEMENT ‧ CONTINUE READING BELOW