We should take a moment to appreciate weave hairstyles that afro beauties generously share with us. Even though every woman can use that kind of hair extensions, these girls are the only ones who sport it like a pro. You know that your hair can be troublesome sometimes, and it doesn't matter what hair type you have, that's just how women's hair works.
ADVERTISEMENT ‧ CONTINUE READING BELOW
Natural hairstyles have always been in demand among girls with curly hair, as it's quite tricky. But let's be honest, we all need to add something new to our styles from time to time. Whether you are about to spice up your daily look or you are looking for some ways to embellish your naturally curly hair, you're in the right place! Weave hair will show you that hair changes can be absolutely harmless! Don't believe us? Go on reading to get convinced!
Dramatic Weave Bob
Source: hairartbydominique via Instagram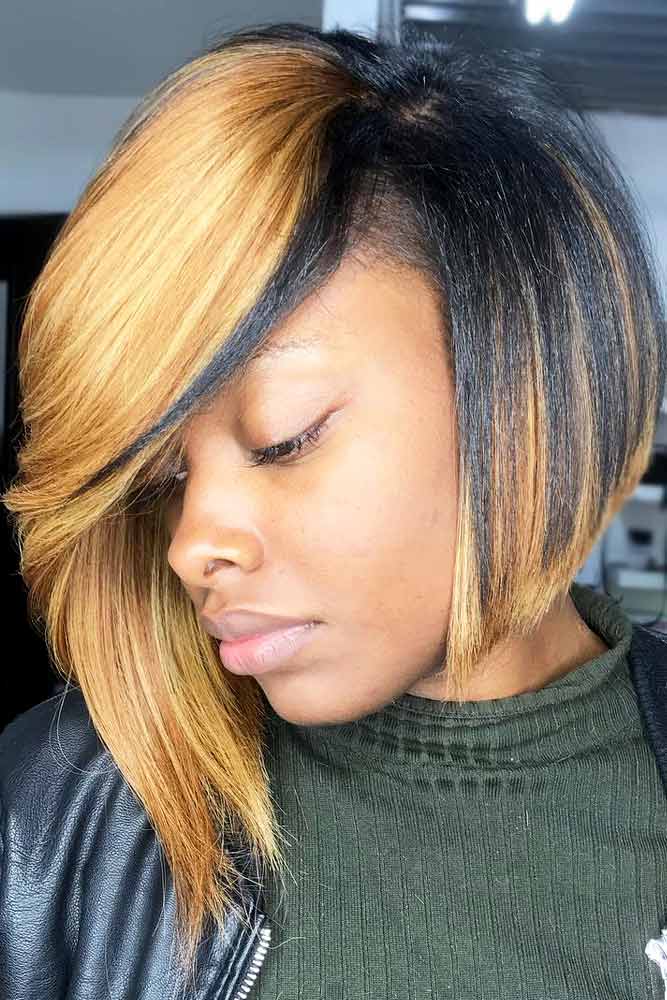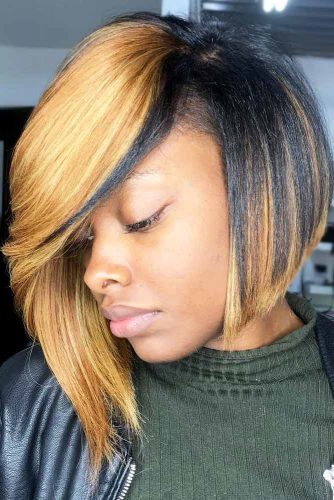 Once you look at this idea, you will realize that there are no bob hairstyles for black hair better than such a dramatic bob. Honestly, a weave can help you bring all of your beauty ideas to life: you can color weave strands in the color you want without damaging your hair, as well as wave and straighten it. How do you like this contrast bob on the waved front locks? People won't see the weaves you sew in, as their eyes will be blinded by the beauty of your hairstyle.
ADVERTISEMENT ‧ CONTINUE READING BELOW
Evening Weave Bob
Source: hairbychantellen via Instagram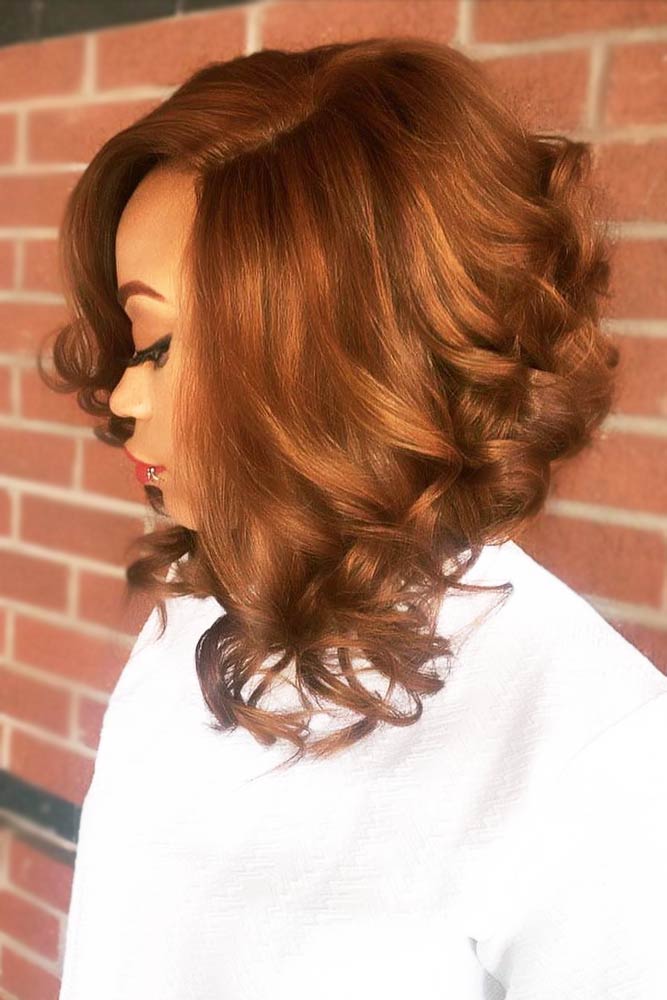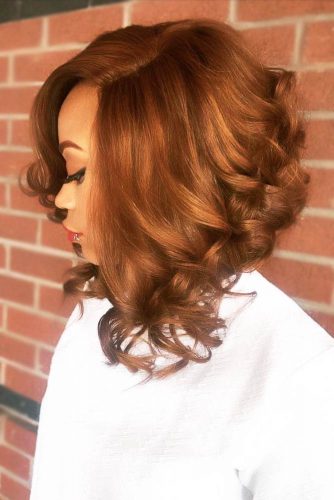 When it comes to choosing a hairdo for some special occasion, you can do anything to make your hair look as voluminous as possible. Beautiful full hair is something that comes to our minds when we think of evening hairstyles. There are lots of weave styles for any girl, and this idea is about to turn heads. This graduated curly bob leaves you no choice but to have all eyes on you!
Side Parted Edgy Weave
Source: hairartbydominique via Instagram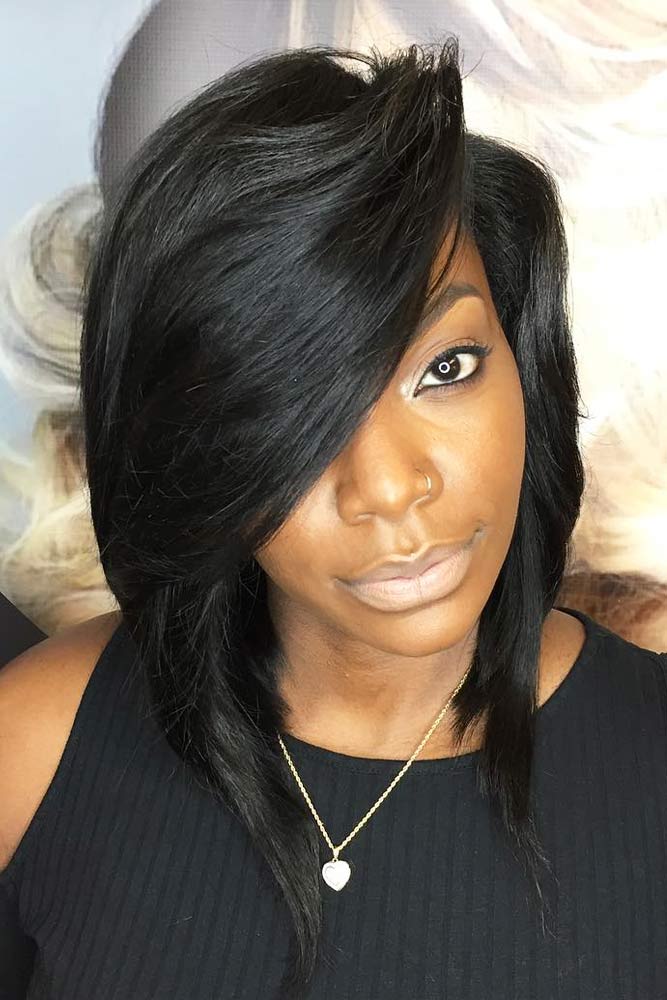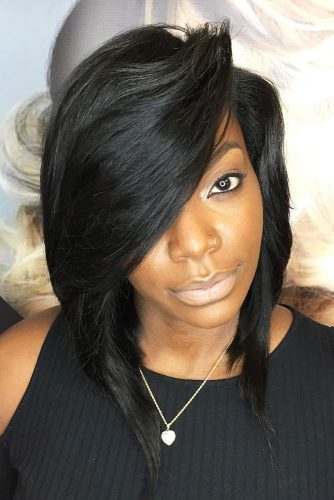 Do you want to freshen up your usual side-part look? How about you to try a full sew-in weave? This is a perfect way to show off your beautiful hair: your hair is placed into braids, while waves are sewn there completely. Such a technique makes your hair appear fuller, giving a very chick silhouette to your side-parted lob.
ADVERTISEMENT ‧ CONTINUE READING BELOW
Long Weave For Any Face Shape
Source: skye.divine via Instagram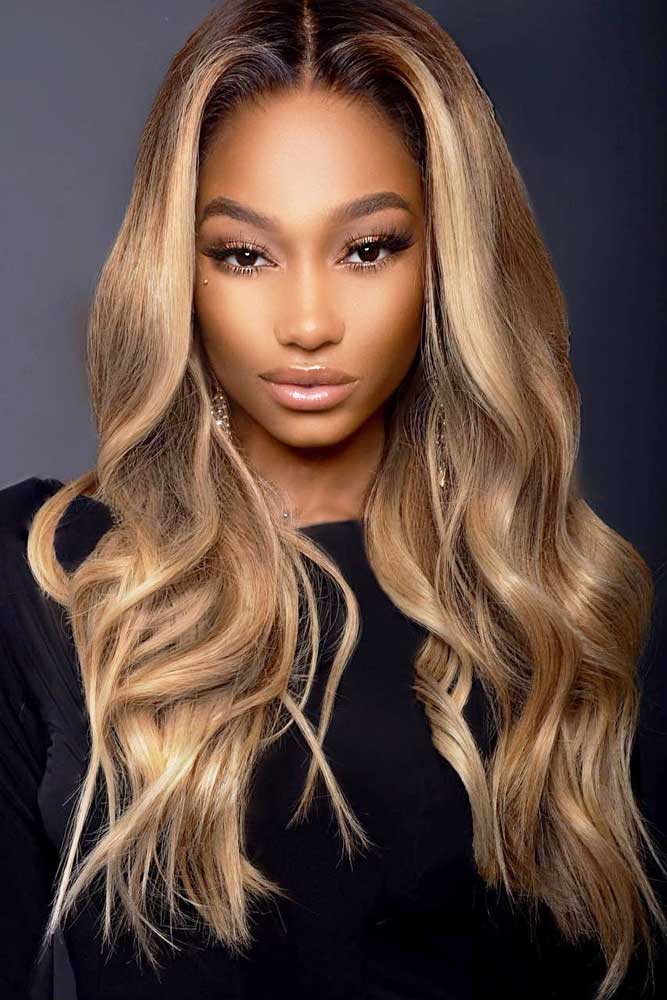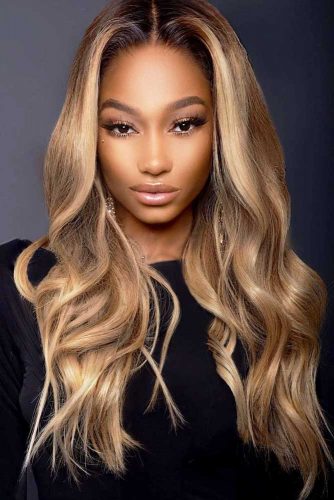 It's very important to find a hairstyle that will match your face shape. Some women consult with their hairstylists, and they are absolutely right. But there is a hairdo that can be your shortcut: these long waves on hair weaves are something to die for. Long front locks can perfectly frame your face, which is essential for women with round and oval faces. If you want to add some texture to your hair, you can get a balayage for your extensions, thus saving your hair from damaging.
Take Care Of Your Weave!
Source: hairbychantellen via Instagram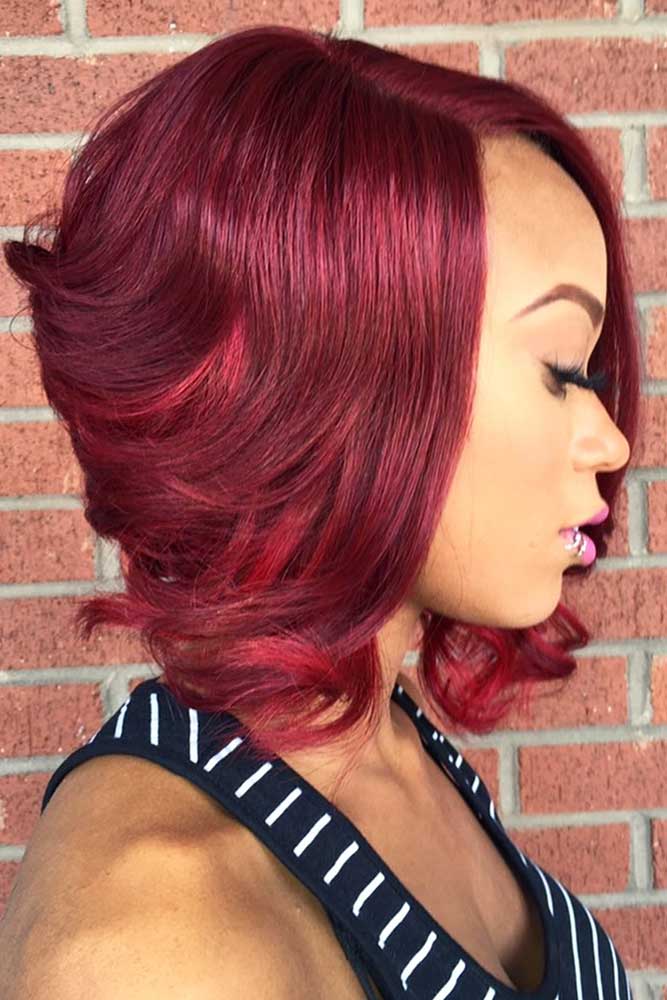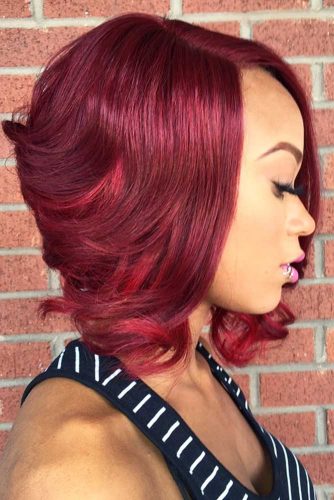 Remember that weaves maintenance is as important as hair care. If you want your false locks to be on point, you should treat them like real ones. Don't worry, it's totally easy! Just wash them with sulfate-free shampoos every 7 days, apply alcohol-free pomade for your edges, and use antibacterial weave spray each day. If you got your weaves from your hairstylist, ask him or her about maintenance for these particular extensions.
ADVERTISEMENT ‧ CONTINUE READING BELOW
Extra Voluminous Long Weave
Source: hairartbydominique via Instagram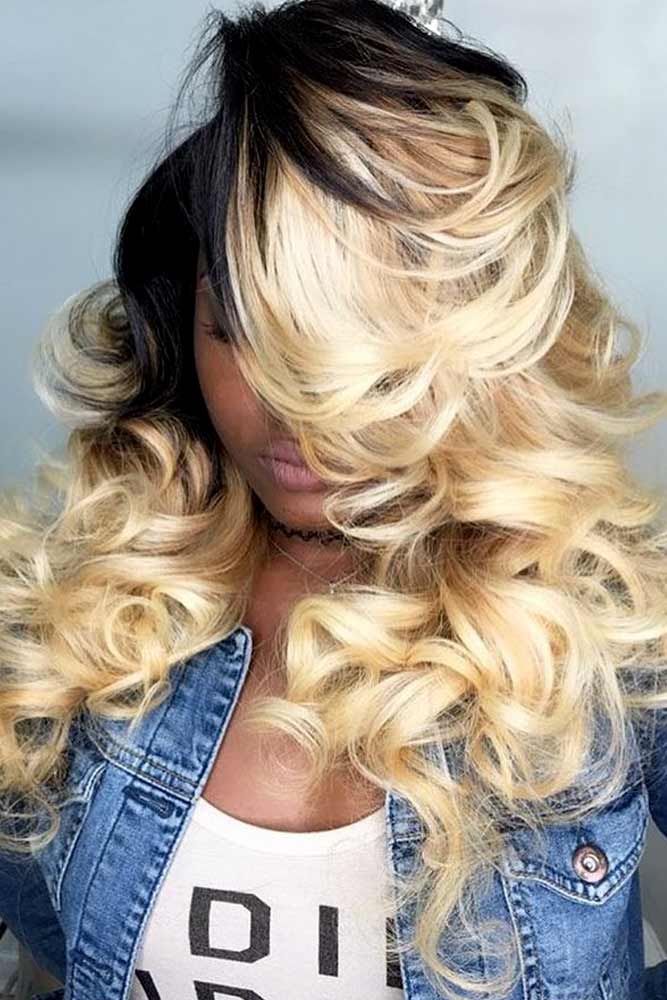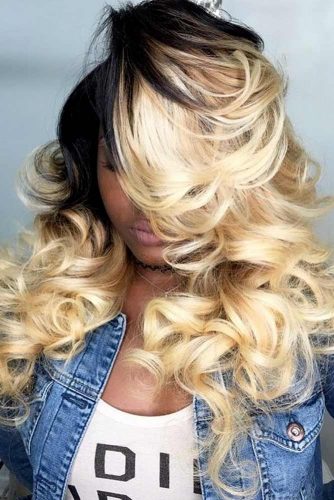 Here comes another unbelievable sew-in weave hairstyle. This is the volume you could never dream of, that's for sure. Your natural hair is partly hidden into tight braids, while blonde weaves finish the look to steal the show. African American long weave hairstyles don't stop surprising us! Such a contrast between hair colors is to die for.
Glamorous Brown Weave
Source: anthonycuts via Instagram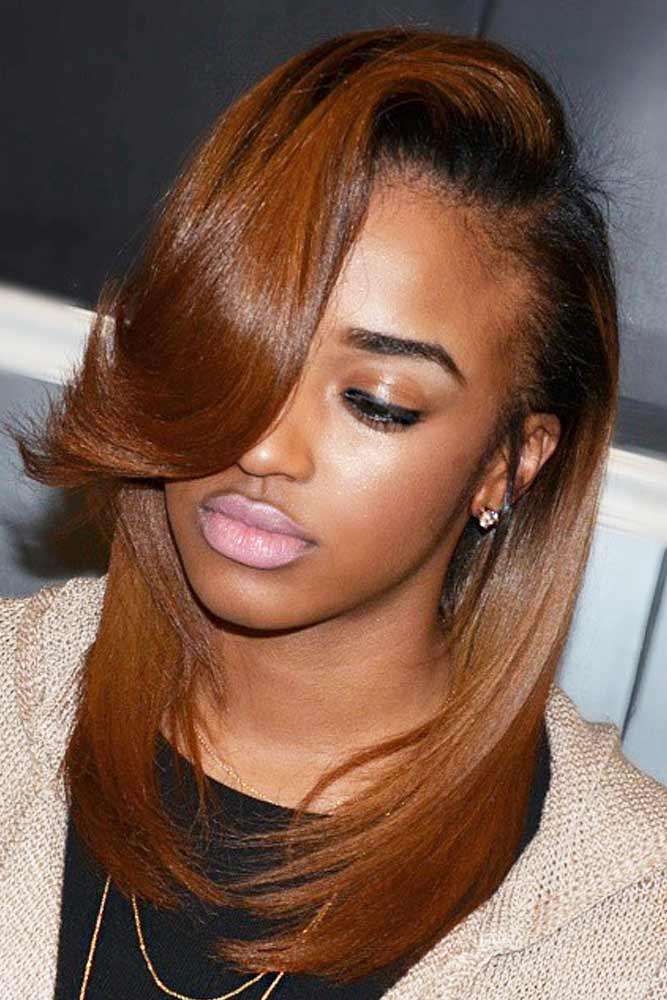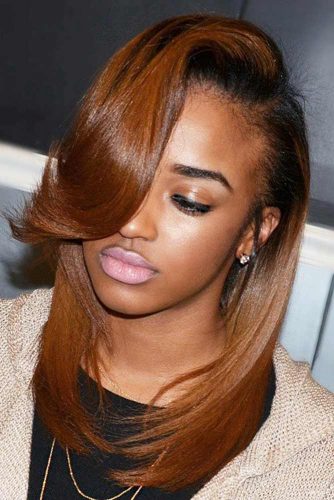 Those who have always wanted to try brown hair, this idea is for you! There's no need to explain why it's so hard to go back to your natural black hair after dyeing it a new color. And now, you weaves are whispering that it's time to treat yourself with some chocolate shades. Look at this bob with glamorous wavy bangs: this woman knows how to take the best of brown colors. Your weaves are your chance to experiment as much as you want.
Curly Pixie Weave
Source: aigneestyles via Instagram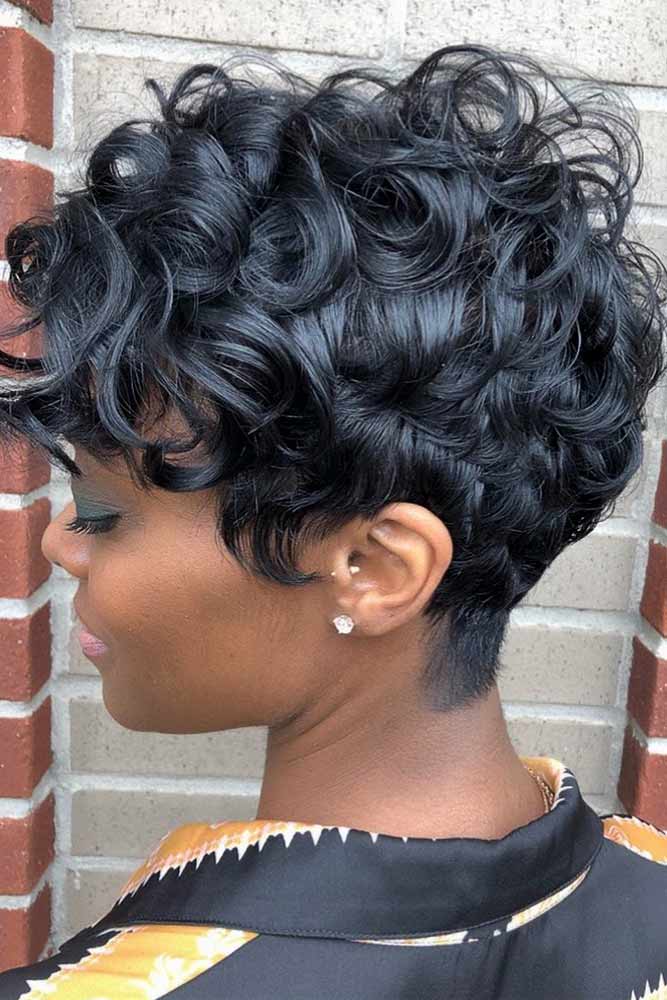 Everybody knows that curls are a magnet for people's eyes. There is no way that the hottest African hairstyles don't feature curls or braids, these two are essentials. Have you ever seen THAT amazing curly pixie? To add more volume and structure to your natural curls, sew in some weaves right on the crown. A curly weave is your key to a flawless look.
ADVERTISEMENT ‧ CONTINUE READING BELOW
Weave Down-Do With Voluminous Crown
Source: thehairicon via Instagram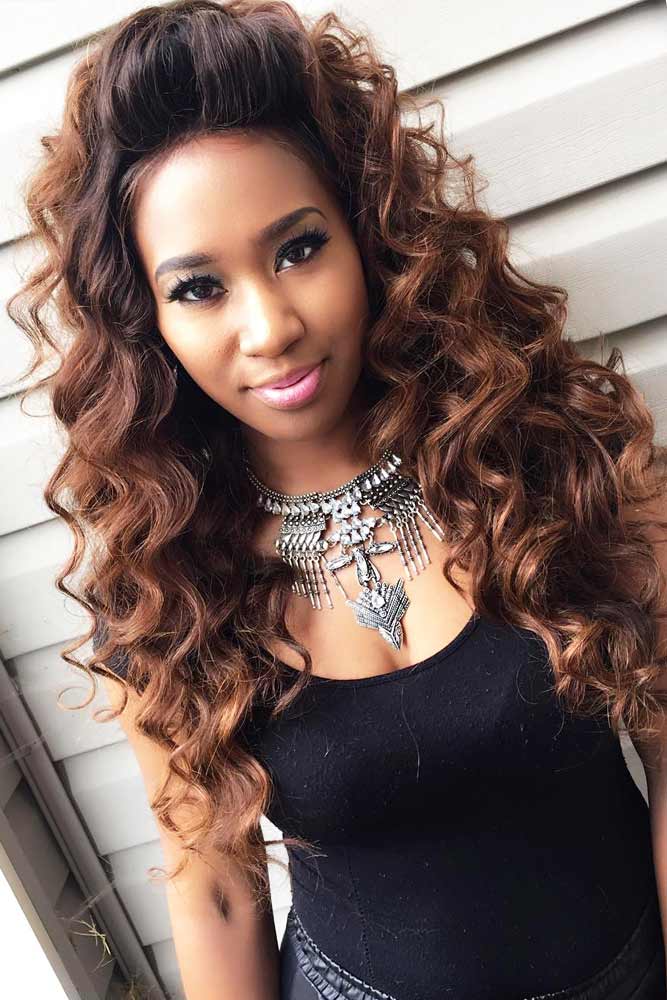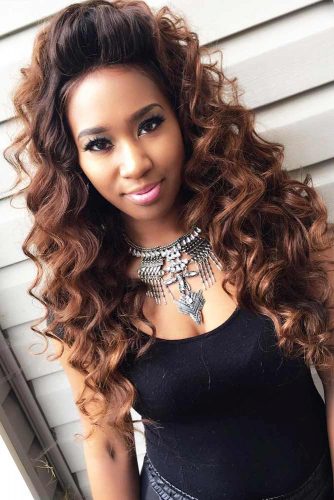 You can't have too much of waves! The more waves, the better, so hair extensions will come in handy. Such a romantic down-do has so many advantages that there's no way you won't fall in love with it. It can both protect and embellish your natural hair. Looking for a breathtaking hairstyle for your prom? This is a look to steal.
Soft Blonde Weave
Source: royalhair via Instagram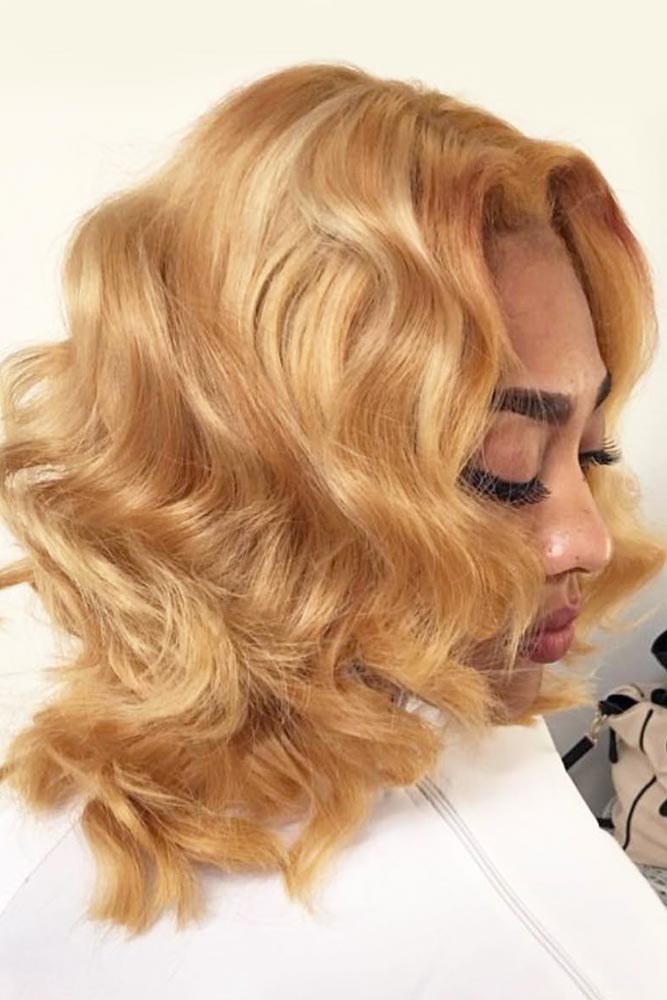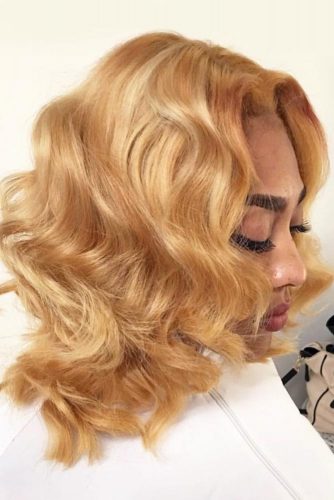 Girls with blonde hair aren't something extraordinary, while African American girls with soft blonde hair color are the ones to remember. If you feel that you're brave enough to face total color changes, this idea is a must try for you. The beauty of wavy hair styles is just infinite. How about you to become a Marilyn Monroe of the 21st century? Blonde weaves will make you look like an icon.
Say-No-To-Heat Weave
Source: hairartbydominique via Instagram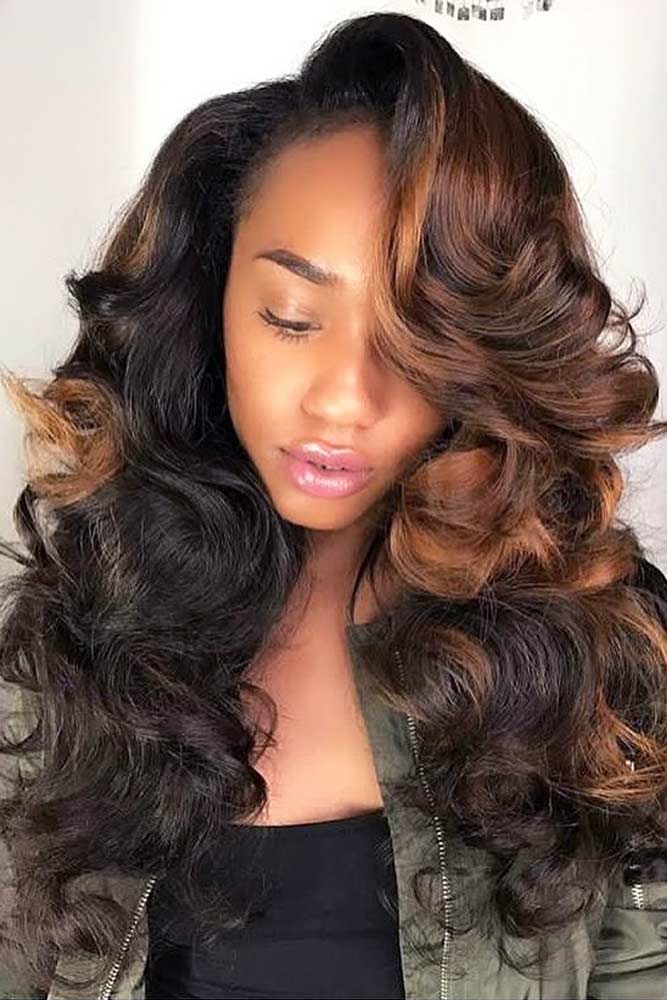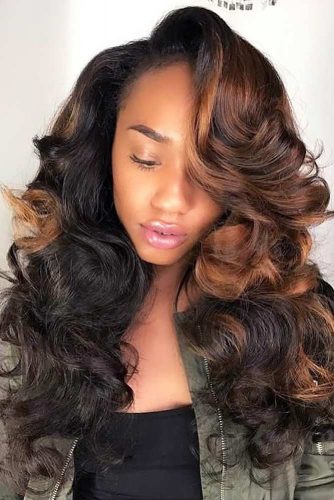 Some girls still think that the so much popular barrel curls can be achieved with a flat iron only. Let's dispel this myth: there is an easy, heat-free way to get these cuties. No, your weaves won't be damaged. Believe it or not, the look you see in the pic was created without any heat. Curlformers are the only things you need to look awesome. Remember that the more hair you have, the more voluminous look you have, so apply curlformers to both your hair and extensions.
ADVERTISEMENT ‧ CONTINUE READING BELOW
Long Curly Weave
Source: anthonycuts via Instagram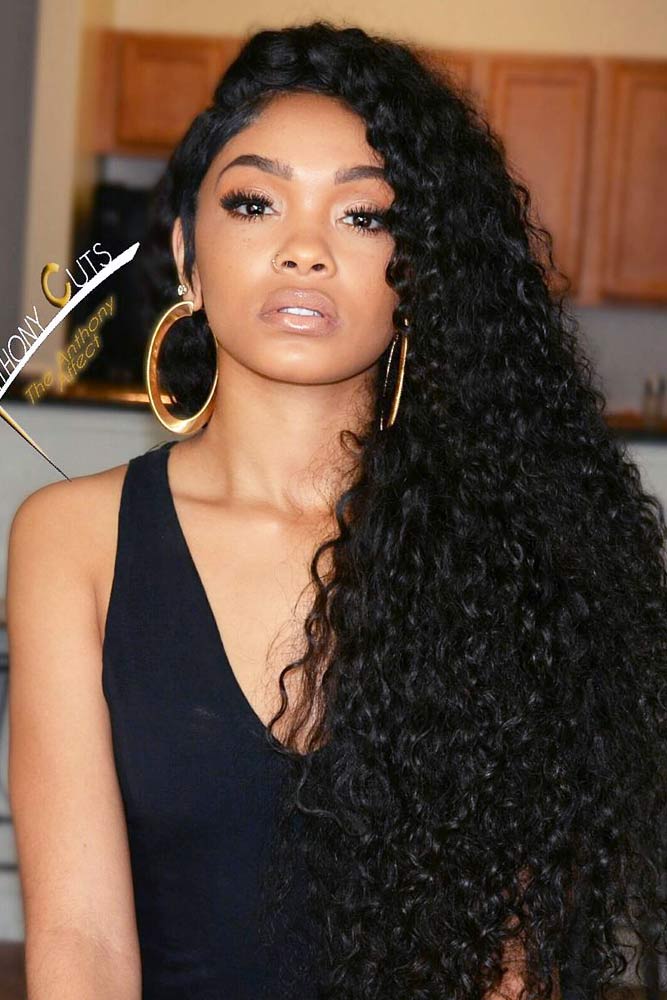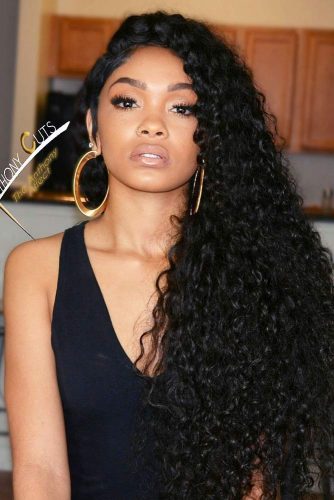 Black women with long curly hair look like goddesses. Their awesome curls shine so brightly that it's hard to take our eyes off them. Do you like this idea? It's quite simple, yet absolutely sexy. If you want to add some body and length to your natural hair, weaves will be there for you. Be careful: your full curly silhouette can take over the world!
Pastel Colored Bob Weave
Source: thehairicon via Instagram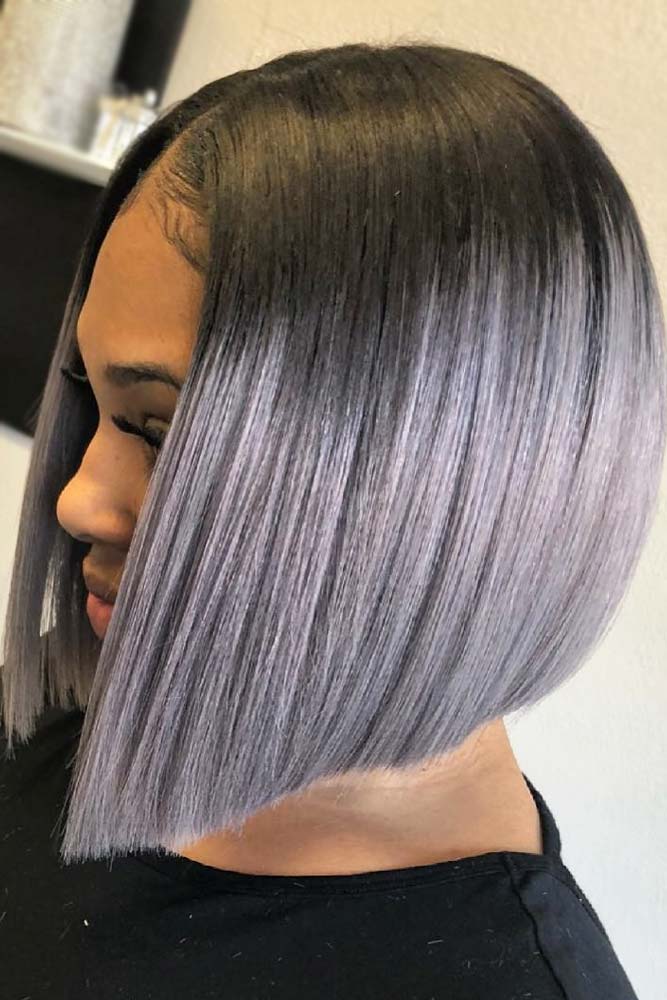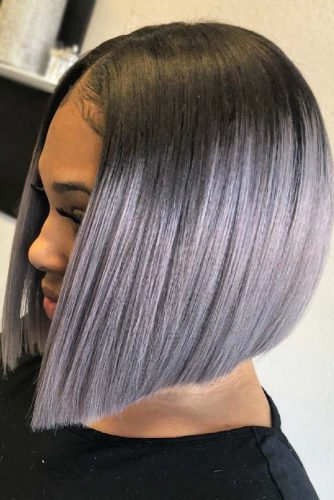 Feels like there's a lack of colors in your life? Well, what's stopping you from adding some new colors right now? Your hair is your best natural accessory, so it can be a good start to feel the changes. And the best thing is that you can experiment without any regrets: you can color your weaves every time you want to try something new, saving your hair from any type of damage. Look how adorable these pastel violet hues look on straight hair. They deserve giving a try!
Weave On!
Source: thehairicon via Instagram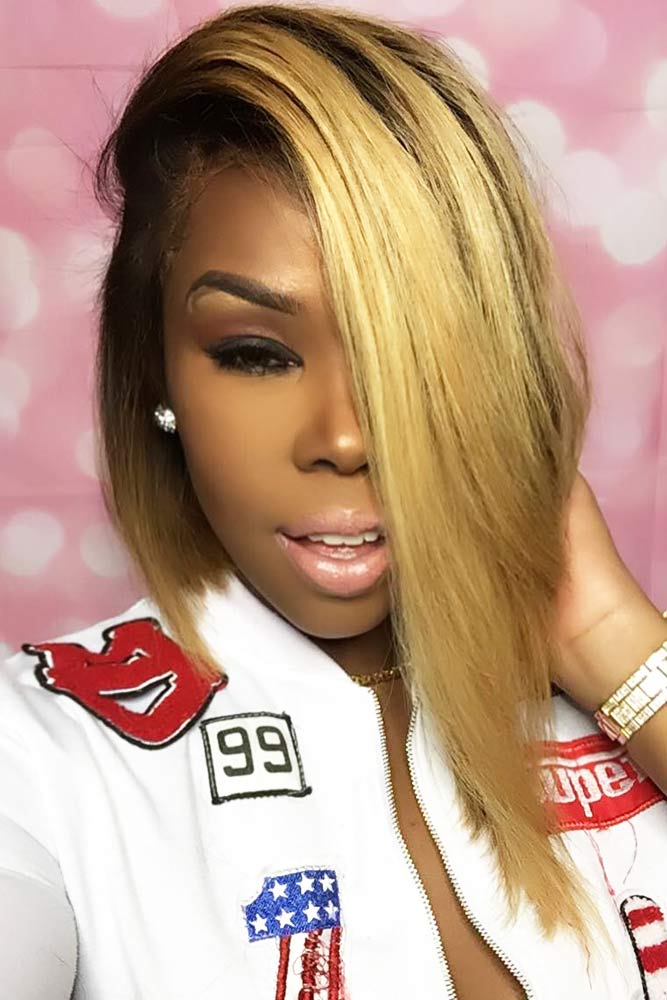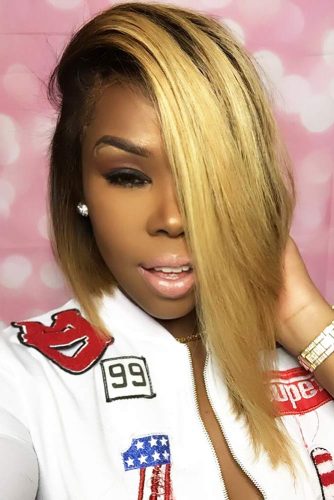 Even though weave hairstyles are usually seen on black women with curly hair, they can be added to any girl's hair. Whether you are a woman with full curly hair or a girl who have thin straight hair, you are free to wear weaves! You just need to make sure that the extensions you choose match your natural hair color. Then, it's all about experiments! 
ADVERTISEMENT ‧ CONTINUE READING BELOW
Long Blonde Curls Weave
Source: hairartbydominique via Instagram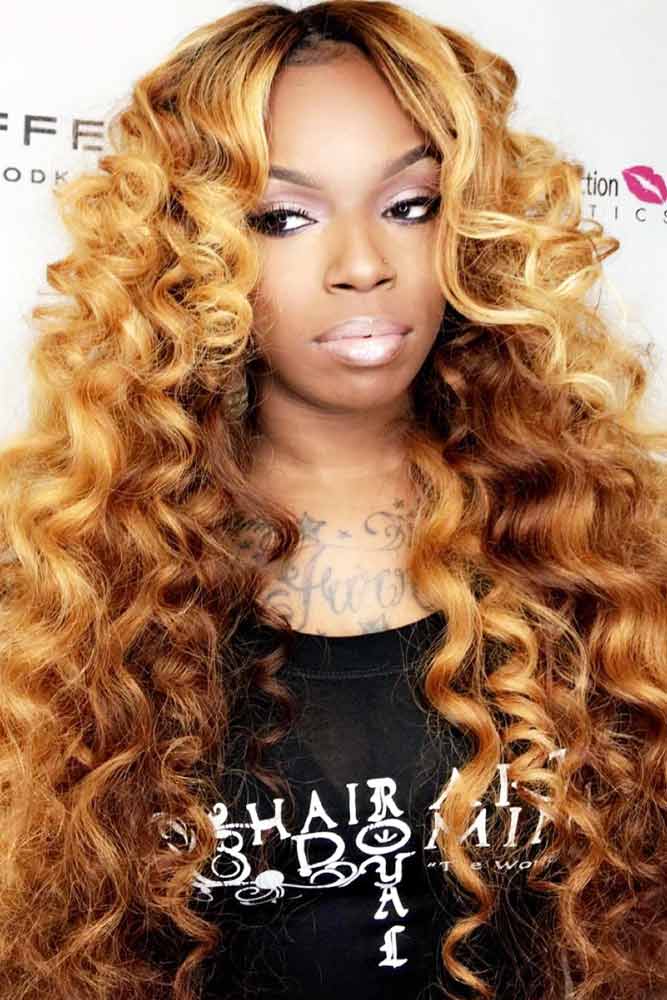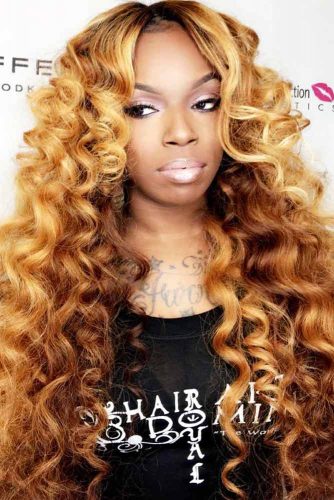 Once you get yourself a look like this one, you'll be etched in people's minds forever. This amazing woman looks like she was kissed by the sun, and her curly hair is a kiss mark. It seems that she combined the most flattering golden hues into one hairstyle. And you know what? Some colored weaves can make this dream look come true.
Wavy Ombre Weave
Source: hairbylatise via Instagram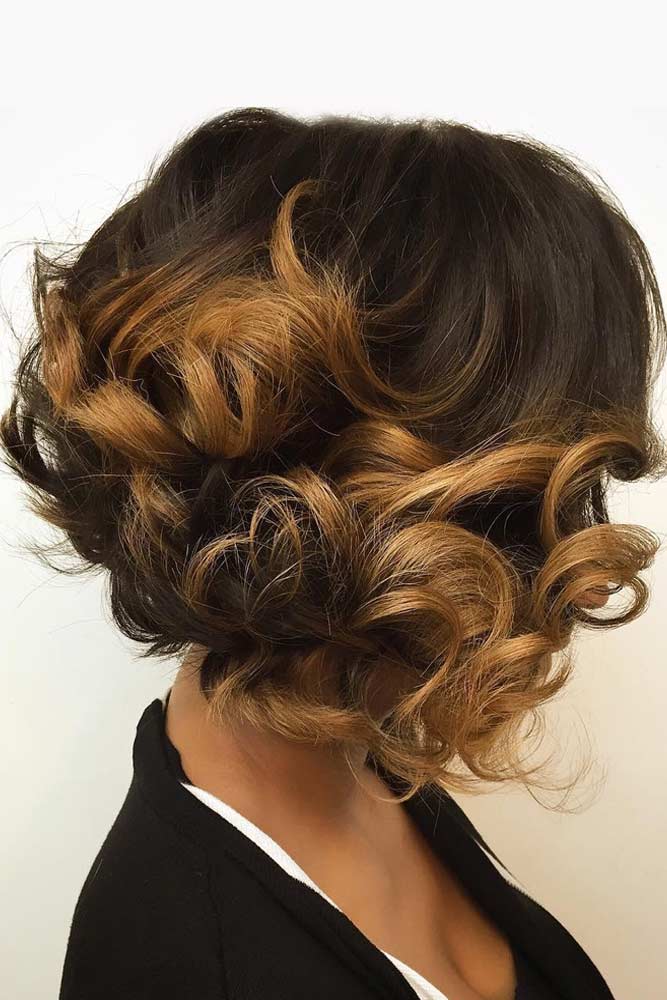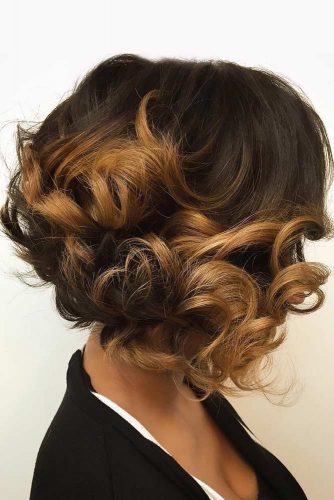 There's nothing impossible about hair weave. You can let your imagination run wild and keep your hair safe. Don't you find this curly ombre weave to be the best salvation for your hair? Nothing can be better than light waves on dark locks. Let weaves to your look! Contrast never fails.
Seductive Straight Weave
Source: hairartbydominique via Instagram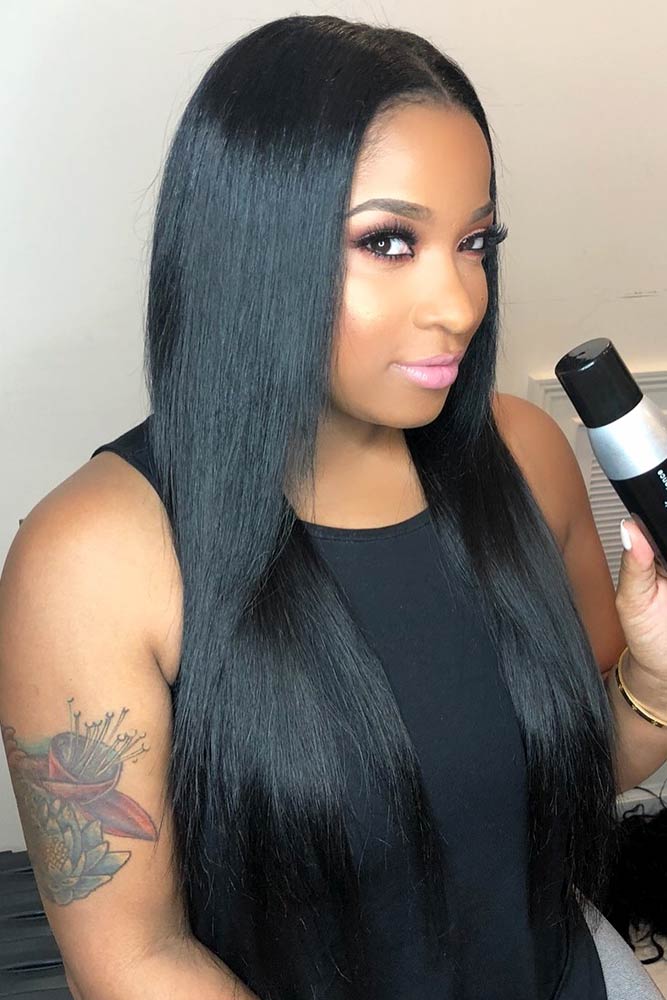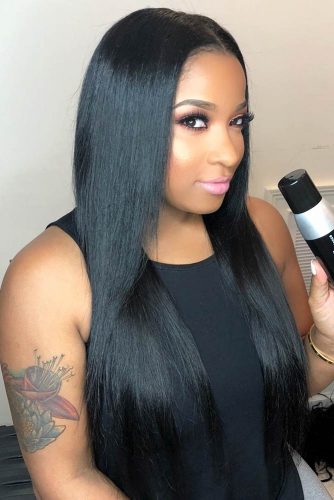 Since most hairstyles for black women are curly, it's time to be different! Straight weaves are for those who don't want to spend hours on straightening their hair. If you simply want your hair to look fuller, you can use them too. This picture shows how ideal straight should look like: nothing redundant, only shining on your seductive black hair.
ADVERTISEMENT ‧ CONTINUE READING BELOW
Middle Part Weave Hairstyle
Source: hairbylatise via Instagram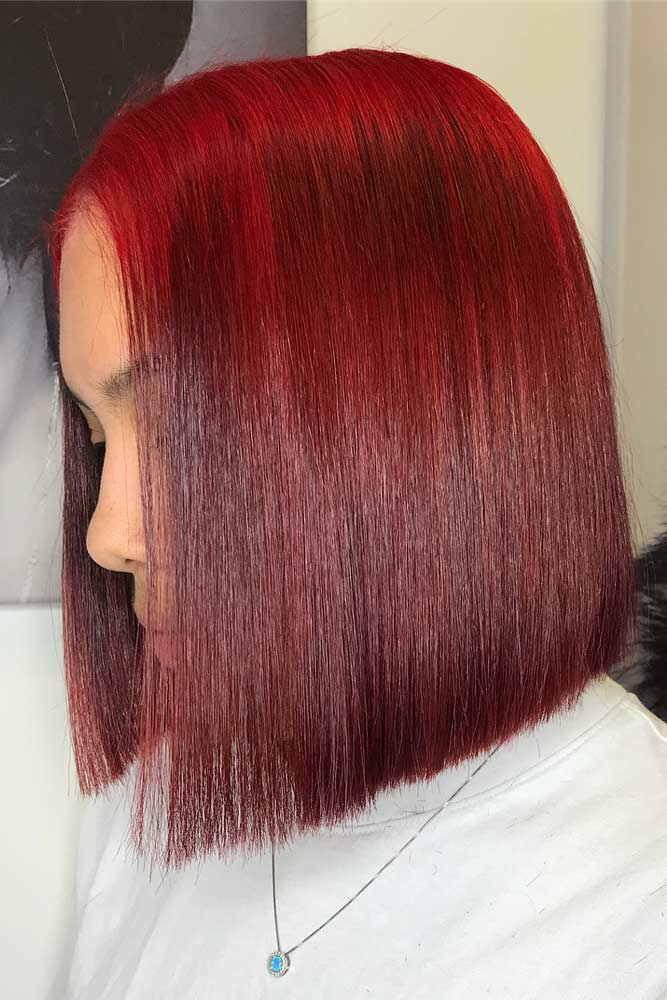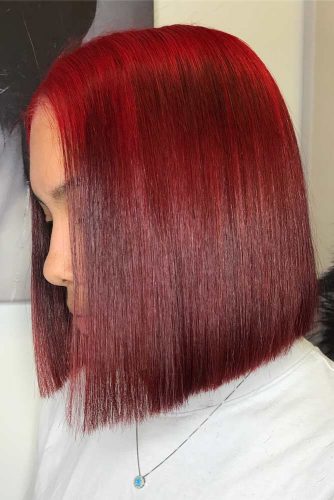 Modern hairstylists say that middle part hairstyles get on well with straight hair. And we want to say that weave hairstyles and middle part form the most pleasant duo ever. It's quite a common style that not everyone can sport due to their hair type. Needless to say, hair extensions will put an end to such problems. This awesome red hairstyle can frame your face and make it look more attractive. As for weaves, they give your thin hair a chance to flaunt with this awesome style.
Side Swept White Weave
Source: hairbymarsay via Instagram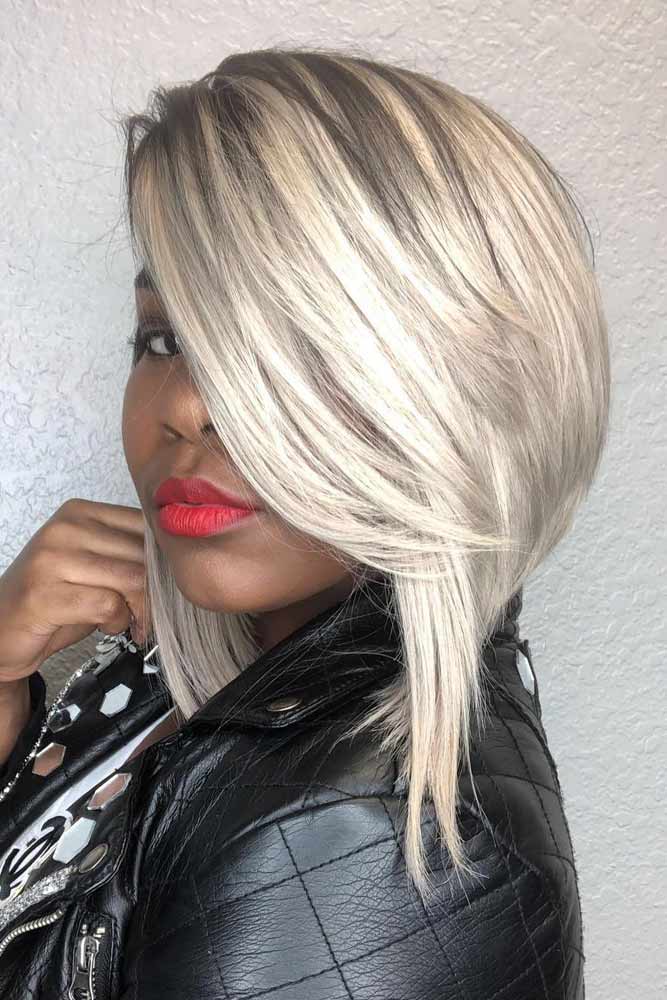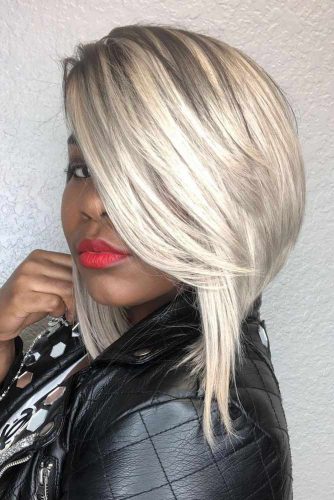 You already know why a full sew-in weave is so cool: it gives unbelievable volume to your natural hair. Do you want it to look even more amazing? It's time to steal the look from the Snow Queen. Some people think that white hair and black skin don't match at all. So here comes the photo-proof: this side-swept hairdo shows that they match perfectly. Those who are not sure if this color will suit you, you know what to do: just dye your extensions!
Short Pixie Weave
Source: strawberriredd via Instagram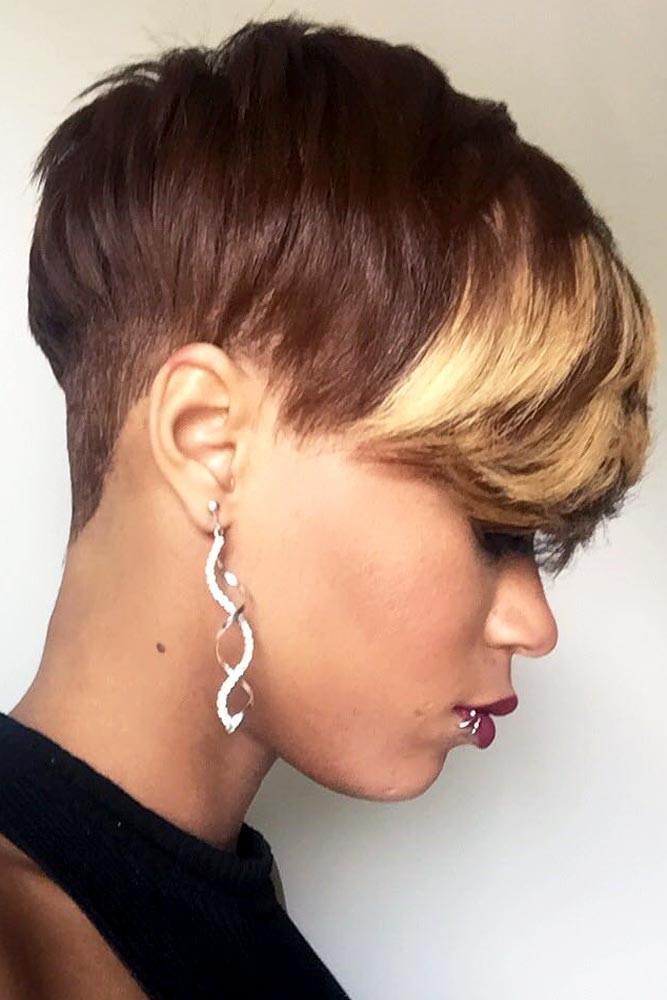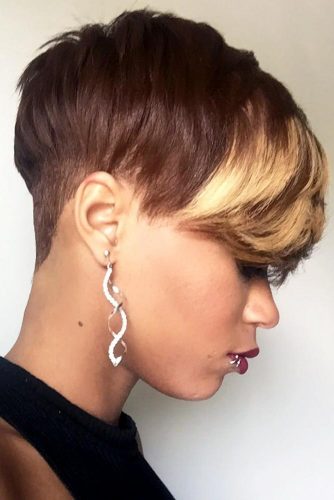 It's never too late for a short pixie! Short hair is the best way to emphasize the best features of your face. Those who want to cut their hair short, but think that their look can become less feminine, here is a decision for you. Actually, a pixie cut is one of the most feminine haircuts ever, but not every woman accepts this fact. To make it look as girly as never before, you can get yourself a soft light ombre weave and sew it in the front hair.
ADVERTISEMENT ‧ CONTINUE READING BELOW