See our easy hairstyles ideas to pull off during this spring break. As this wonderful time approaches, you probably already dream about the sun and sand and, of course, many photos taken. To look flawless on the photos that you're gonna post in your social media accounts, you will need to keep your hair tamed. And below, you're going to see everything you need for an effortless yet stylish styling routine during vacations. Dive in!
Updo Styles
Simple High Buns
Credit photo: instagram.com/lenabogucharskaya
Versatility is for you even if your tresses are not long. You can also pull off buns, even if it sounds surprising. Here you can see how to rock buns and look adorable. Simple yet gorgeous. Who could ask for more?
Space Buns
Credit photo: instagram.com/jayyroot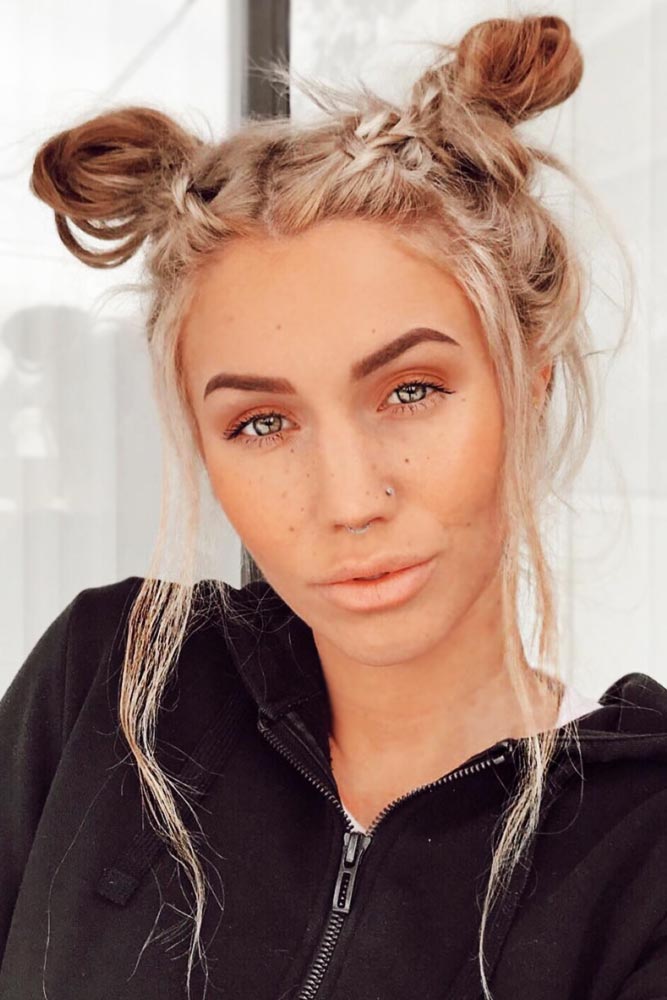 Credit photo: instagram.com/_wildfern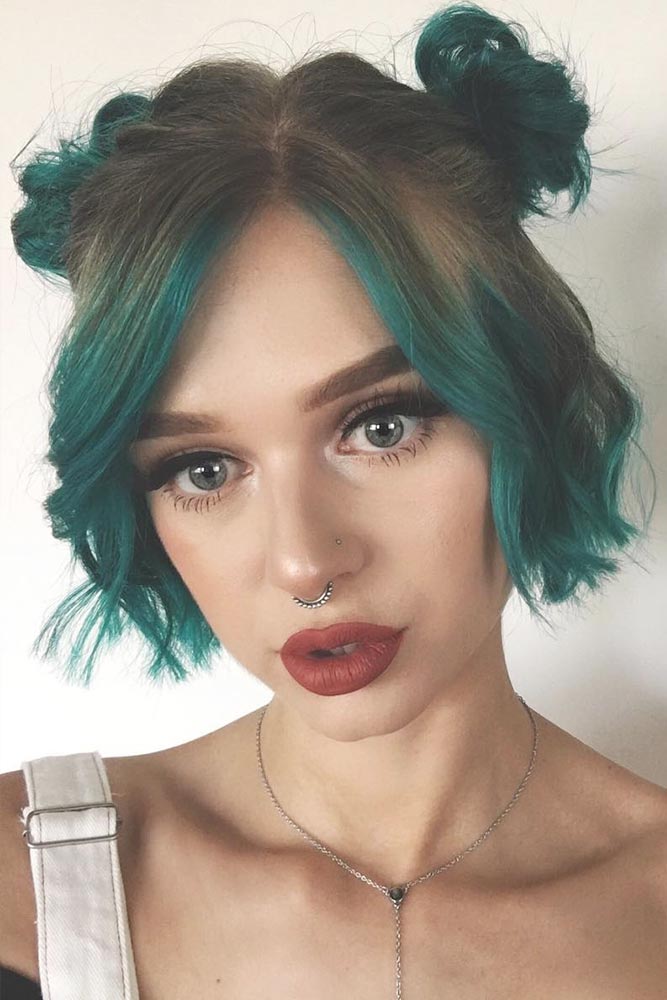 Messy hairstyles have that unique carefree vibe we all love. Just look at these cute double buns – they can be a true embellishment for any hairstyle for a girly appearance. The best thing is, they're super easy to recreate for any length. On short hair, you can go for wavy half-ups. And longer locks can play with anything from double buns to half-ups!
Low Ponytails
Credit photo: instagram.com/ashleyswagnerxo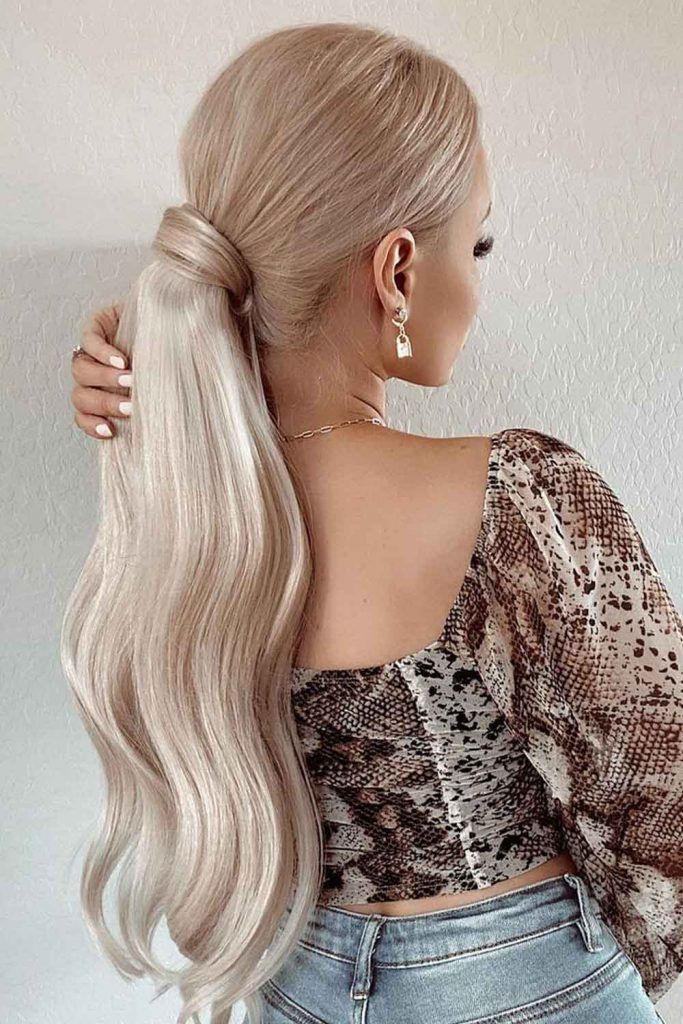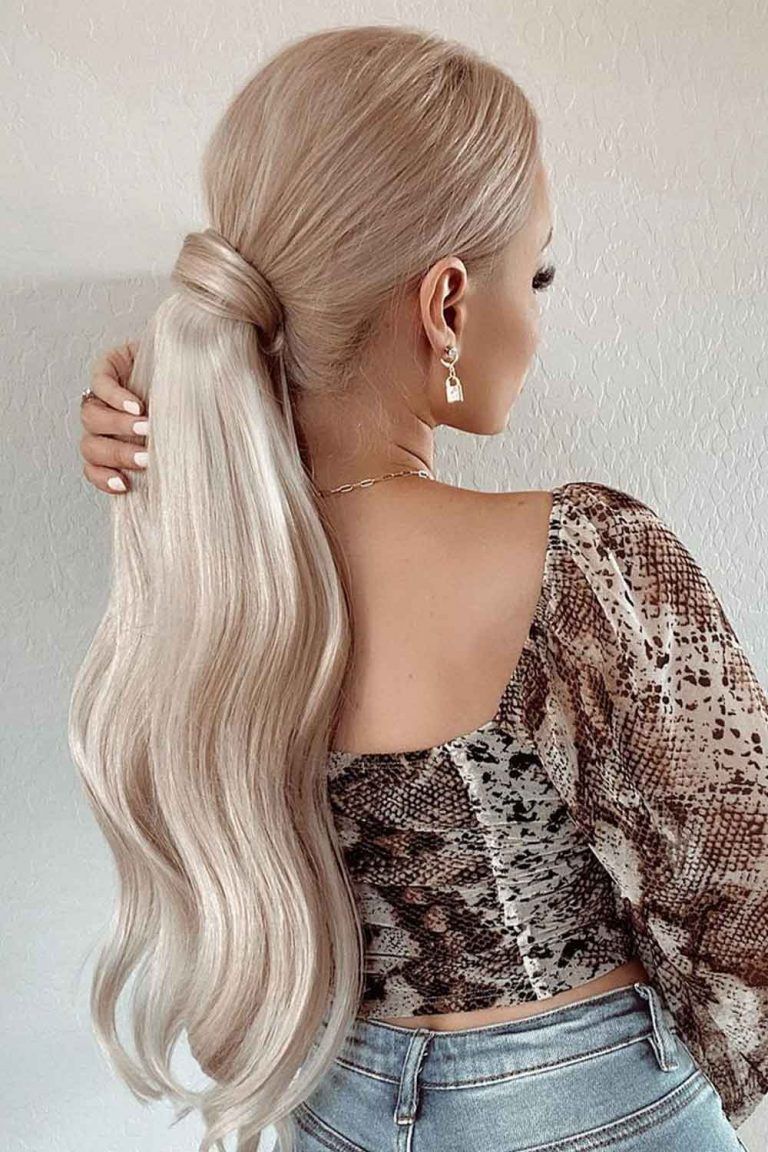 Many babes think that finding a pretty pony 'do for shorter hair is nearly impossible. Well, we would agree that it is not easy. But it is definitely possible! And the 'dos you see here prove it. The very first idea looks wild and carefree, even though is super simple. As a result, all the hair is incorporated into a pony while having a modern look. As for these long styles, they're masterpieces to steal! Bangs will be a cute accent for such styles, by the way.
Low Bun Updos
Credit photo: instagram.com/ashleyswagnerxo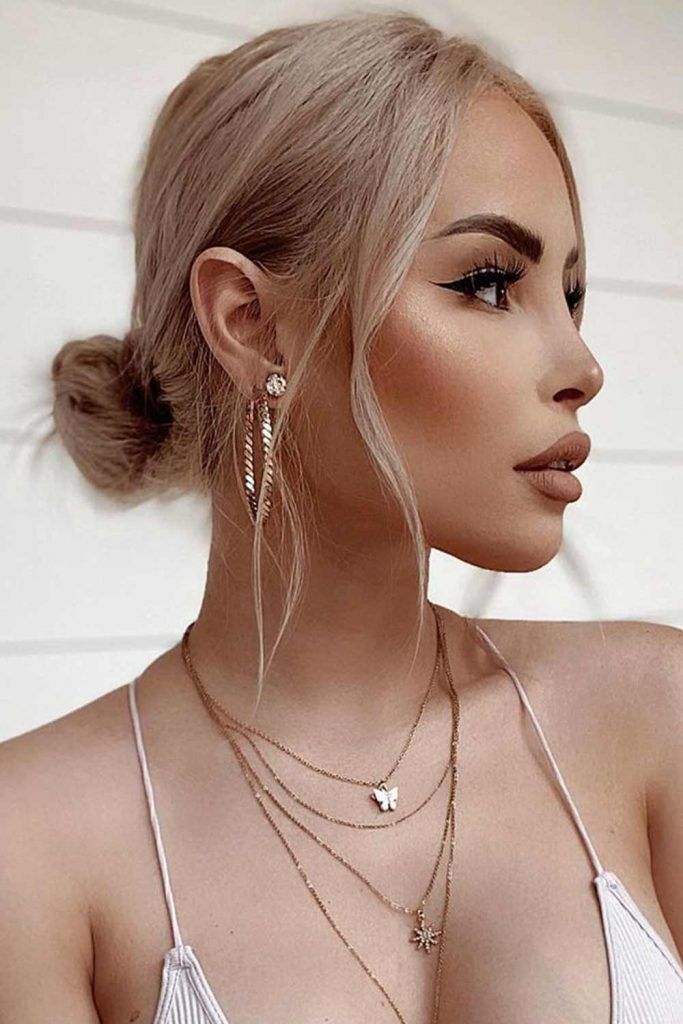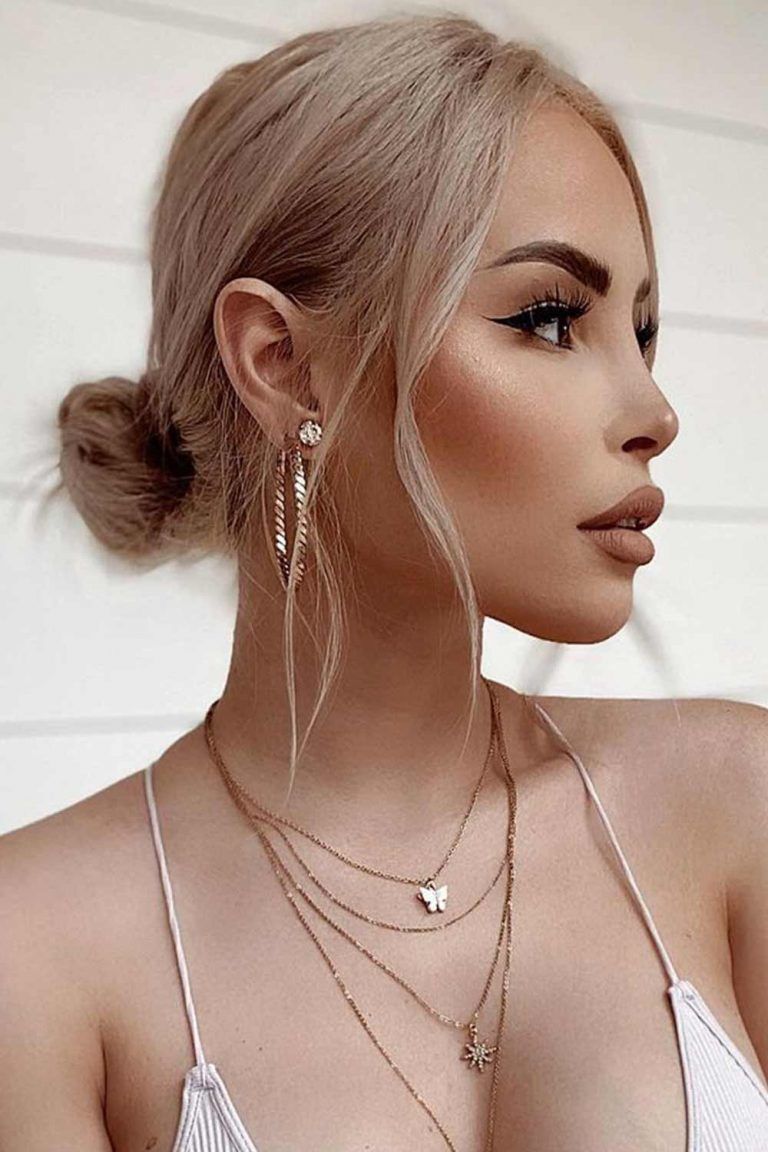 So, which hairstyle to pick so as not to waste your precious leisure time? For example, try a low side braid. This hairstyle is ideal to wear poolside, as well as out at the concert – it is elegant enough even for a more formal occasion. Plus, it takes minutes to get it done. Also, you can add some neat accessories. In this way, you will turn a simple 'do into a festive hairdo. Indeed, once accessorized, this idea will fit anything from your prom to wedding dress.
Braided Low Updos
Credit photo: instagram.com/blushandmane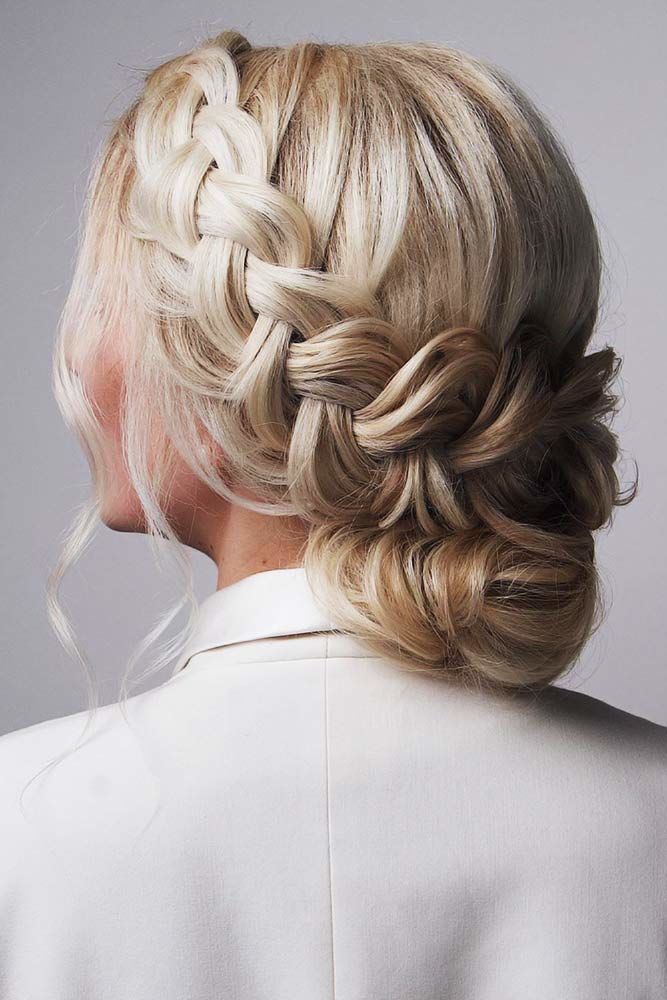 Although some types of braids may take some time to get them mastered, there's nothing like an updo finished with a braided texture. One of the biggest perks of braids is that they come in a huge variety of patterns, and you are free to mix them all at once! On top of that, you can always pair your braids, whatever they are, with twists to add even more volume.
Half-Up Hairstyles
Half-Up Ponytails
Credit photo: instagram.com/_wildfern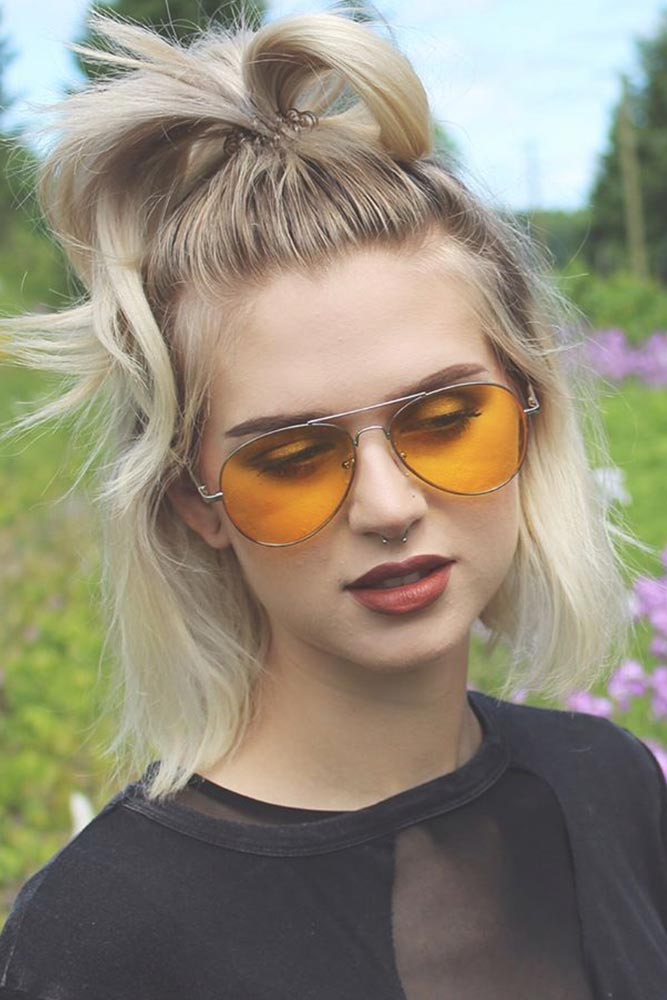 Credit photo: instagram.com/roxyhorner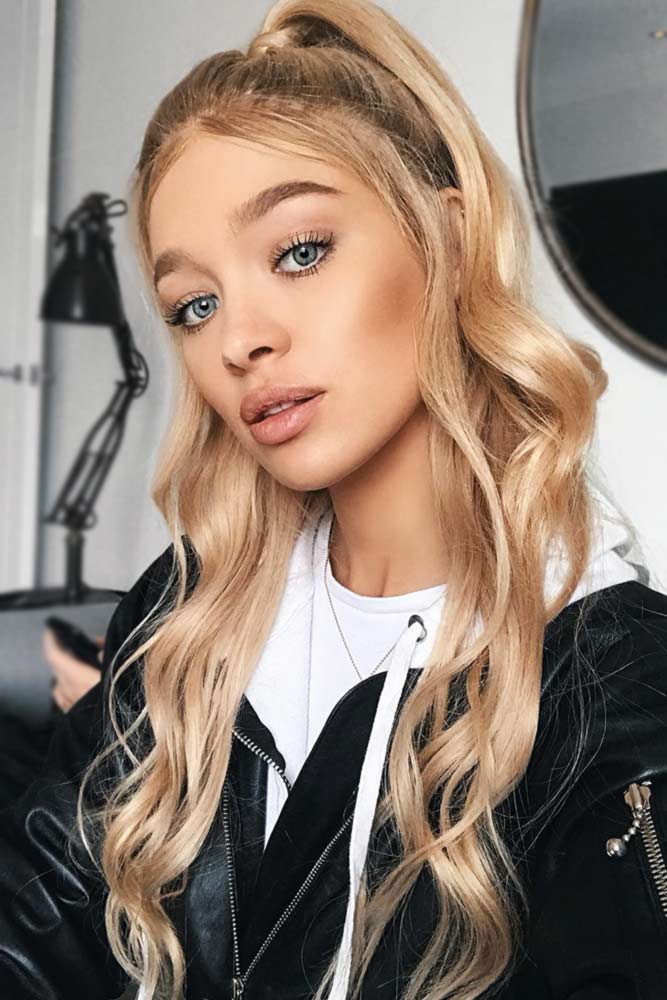 So as not to ruin your vacation, opt for hairstyles for long hair that does not require heat tools and many products. Since your hair will get sandy and wet anyway, why waste your time over-styling it? You can go for a half-up pony, for example, as it will show off the beauty of your locks and keep you comfy with your hair. At the same time, such a style will look next-level gorgeous once you dip it in the salty water.
Half-Up High Buns
Credit photo: instagram.com/alicia_wunderbar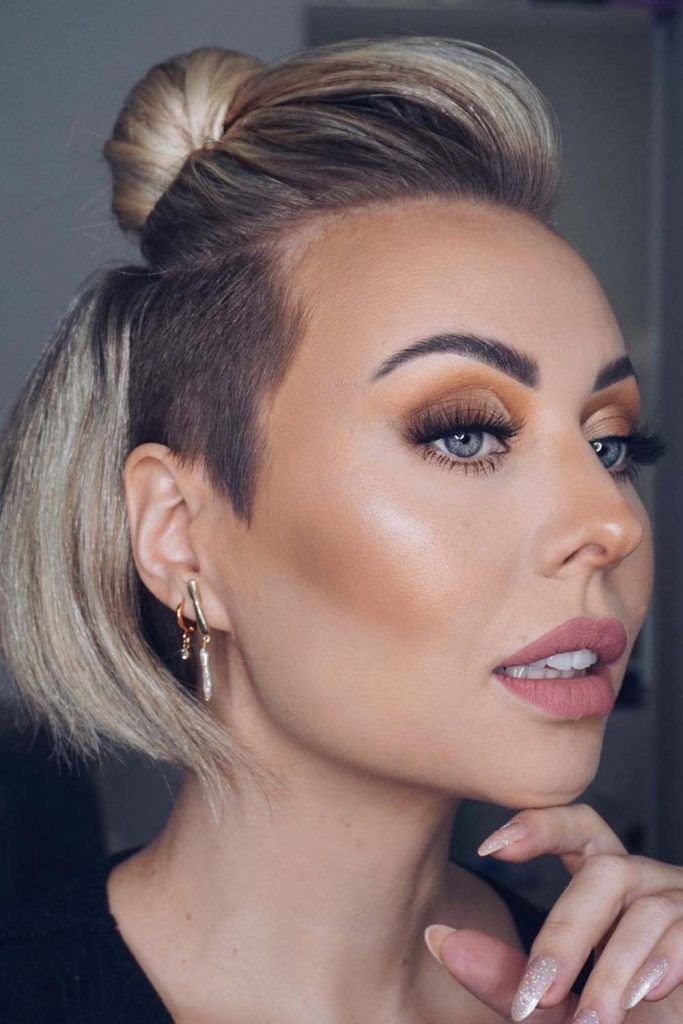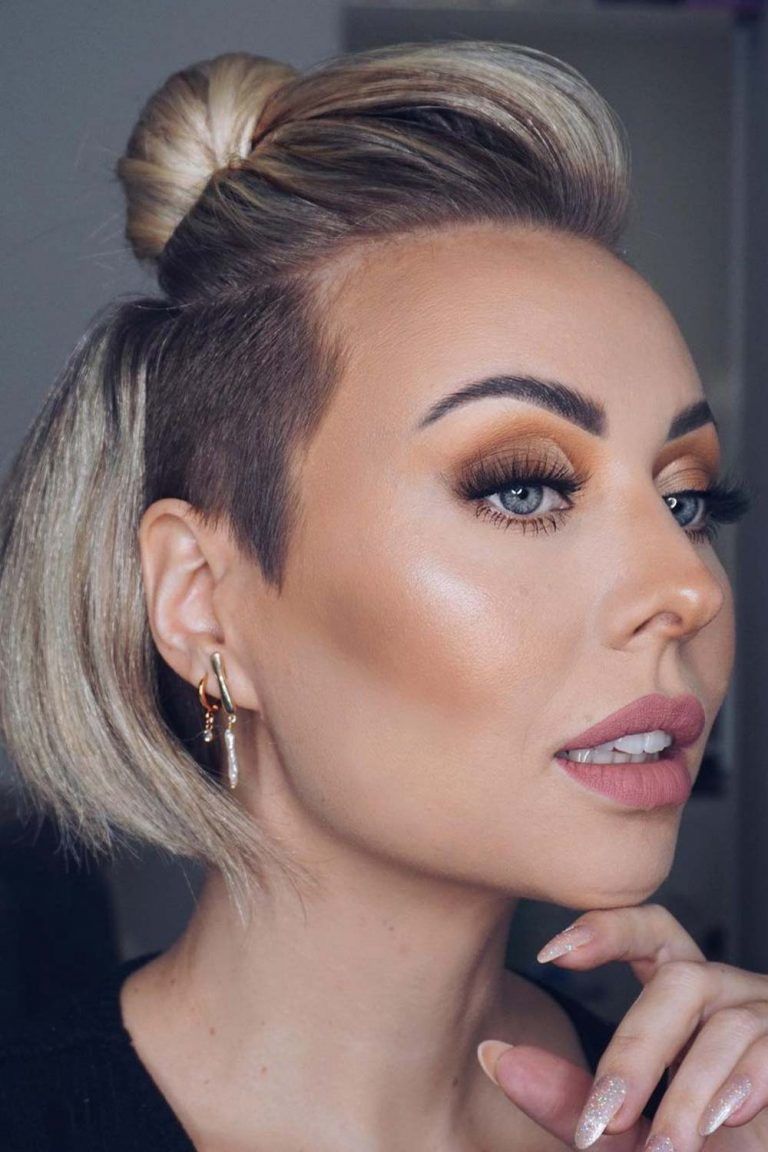 Here you can see that you can style your medium tresses any way you wish. You can wear your tresses up in a sleek or voluminous bun or wear them loose and accessorized. Though there's nothing simpler than a little twist on top, it's pretty much enough to spice up your wavy or sleek mane with a playful flirty vibe.
Braided Half-Ups
Credit photo: instagram.com/hairbyhannahtaylor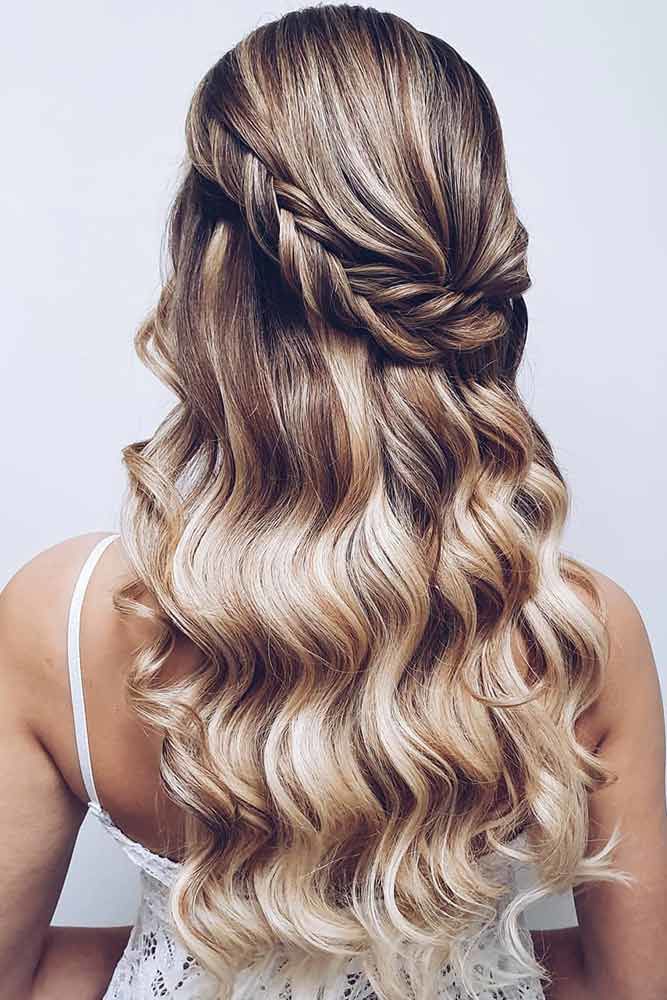 Credit photo: instagram.com/hairbyhannahtaylor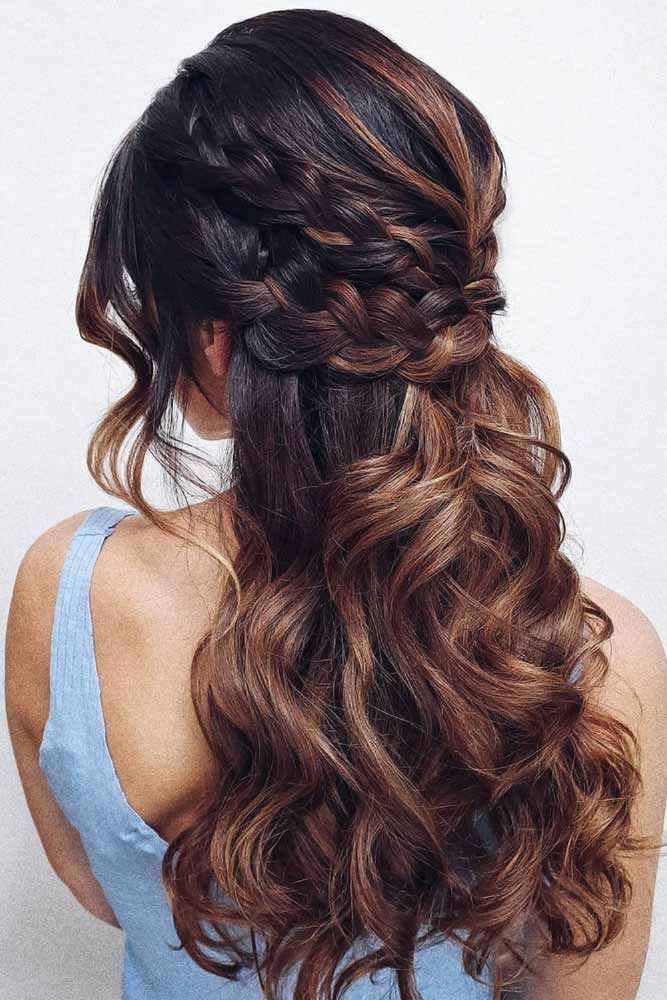 Who needs accessories and embellishments when you have braids? Adding a braided element to your long loose hair will not only help you glam up your look but it will also keep your locks away from the face. Even a simple loose braid is enough to accentuate your waves or sleek texture: just don't forget to pull the edges.
Braided Hairstyles Ideas
Headband Braids
Credit photo: instagram.com/sweethearts_hair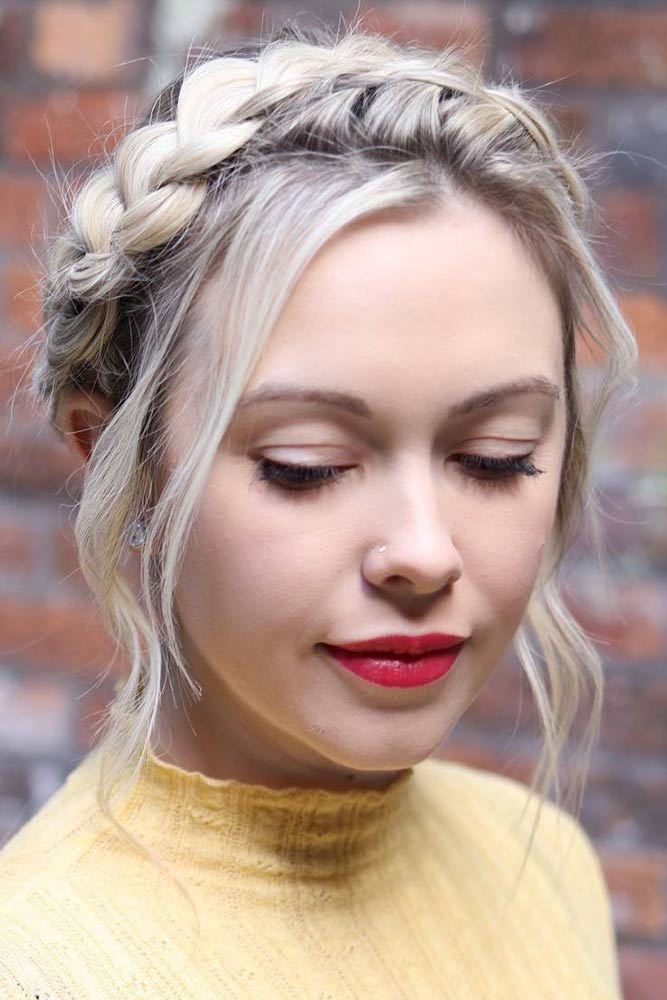 Credit photo: instagram.com/roxyhorner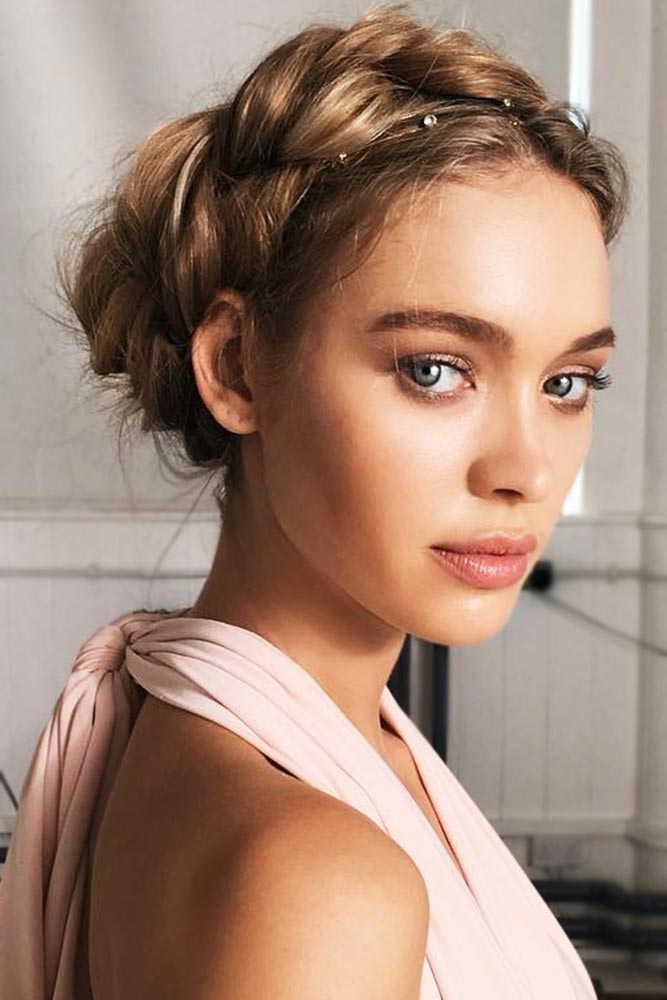 Are wavy tresses a curse or a blessing? As you can see, these short wavy hairstyles are to envy, so we would take the latter position. Besides, the texture gives these waves even more beauty. When incorporated into a headband braid, waves accentuate the braided portion, making it appear fuller. Alongside that, they can leave a nice framing lock for a girly vibe. And last but not least, this whole hairdo is a fantastic way to work on thin hair!
Double Braided Styles
Credit photo: instagram.com/christina_halan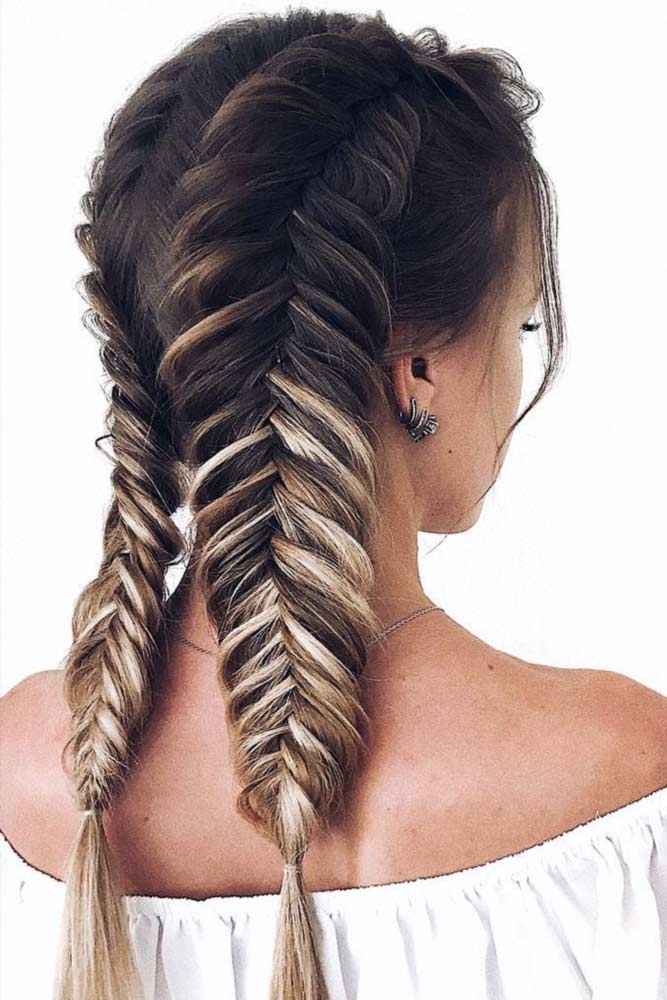 Despite being a pretty common idea, the variety of double braid hairstyles is so vast that they will never go out of fashion. Moreover, you can always breathe individuality into this cute look by mixing different braiding techniques. At this point, you might wonder what to do with short hairstyles for women, and how to avoid over-styling as a result. Well, an accessory, like a simple hair clip, can make a short hairstyle look laid-back and also hide the messiness resulted from the lack of styling. Think creative!
Side Braids Easy Hairstyles
Credit photo: instagram.com/sunkissedandmadeup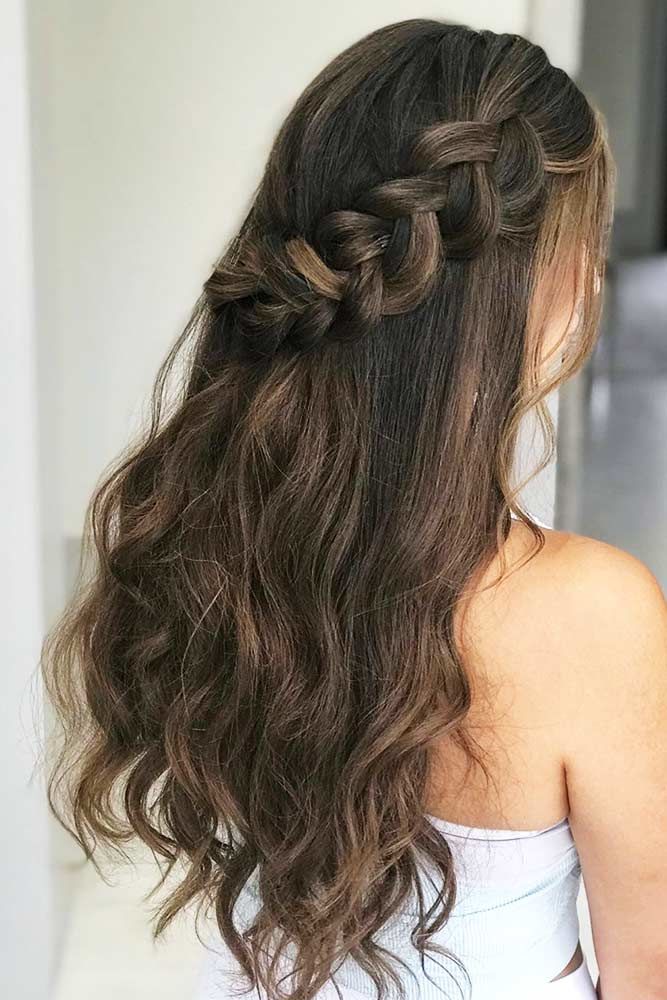 When you want to add a feminine vibe to your long hairstyle, braids will be your best friends. Not only do they add more character to simple hairstyles but they also can make a festive hairdo out of a casual one. Long waves with a braided touch on the side are an amazing duo that will rock in any season, especially this spring.
Braided Ponytail Easy Hairstyles
Credit photo: instagram.com/tonyastylist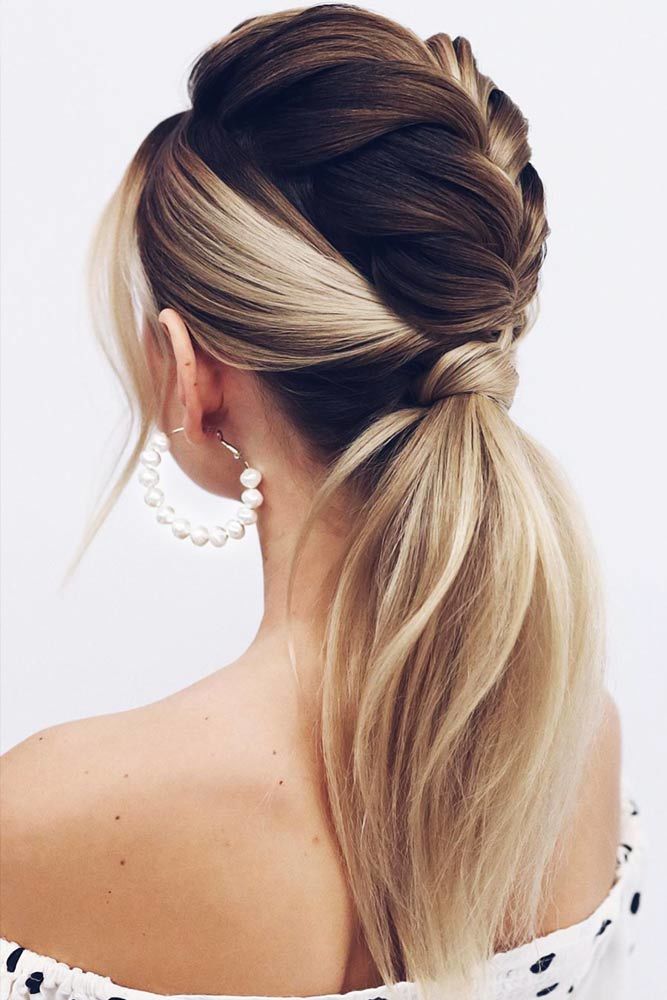 Even if you think that ponytail is too simple, these ideas are here to change your mind. First off, ponytails are indeed simple. Yet, 'simple' has nothing to do with 'plain-looking' when it comes to ponies. And once you combine them with braids, you will see the brand new facet of the popular 'do. It can be a fishtail crown that ends as a wavy pony or even a mohawk braid. In fact, it's all up to your creativity! Plus, if you have long locks, the sky's the limit.
Down Stylings
Best Styling Ideas For Short Hair
Credit photo: instagram.com/louiblog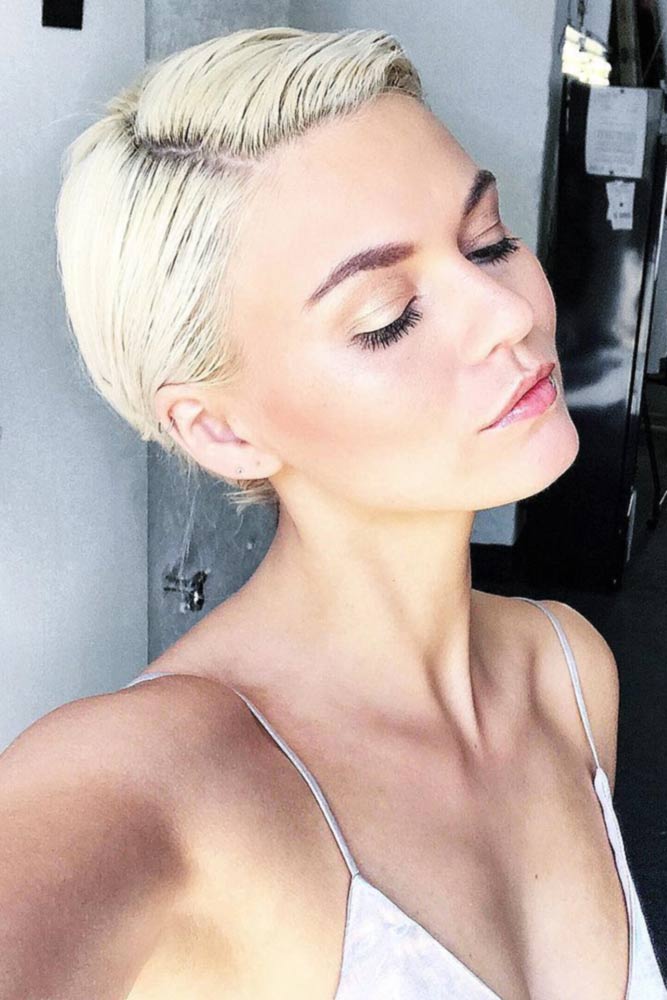 Here you can see that you can style your short hair so that it becomes super sleek and textured. As a matter of fact, this particular effect can be easily achieved with medium to strong hold gel for hair. Based on the look you want to achieve, choose either a pomade or gel. Unlike gels, pomades are lightweight and not shiny, which is great for casual styling. And for big days, gels and clays are the besties.
Beautiful Accessorized Styles For Short Hair
Credit photo: instagram.com/barbarafrancaa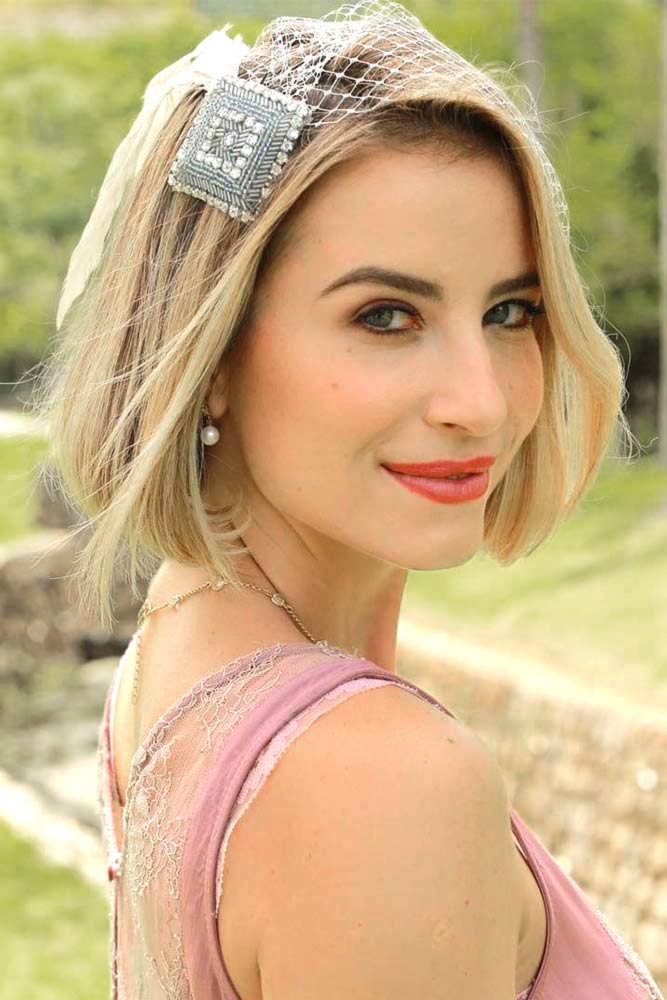 Credit photo: instagram.com/isabellasantoni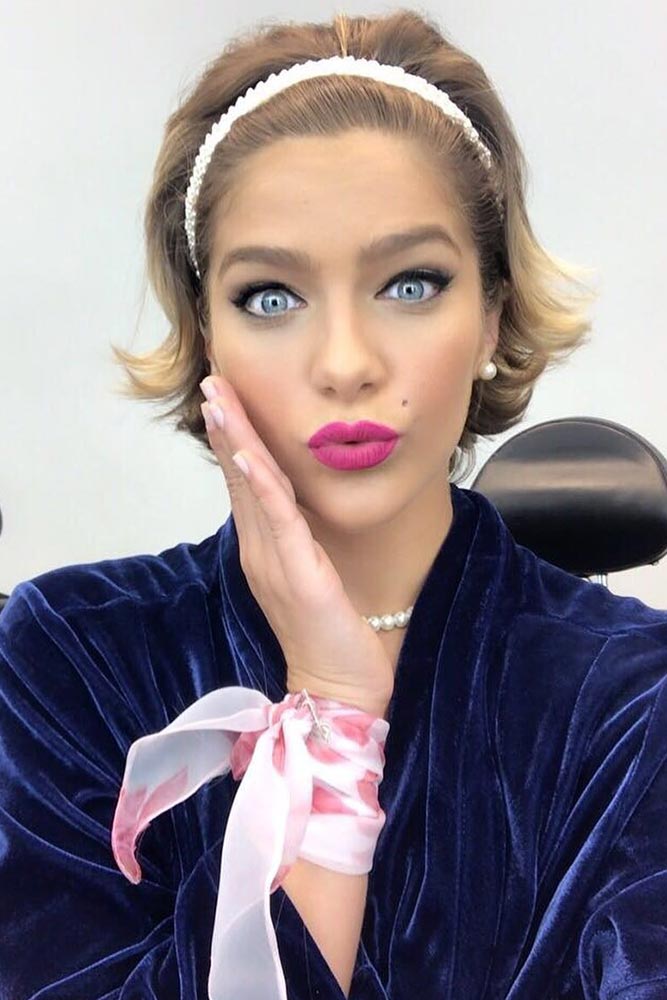 Accessories can not only embellish your hairstyle, but they can also complement your overall image, like a cherry on top of ice cream. Just accessorize with taste! Basically, you won't ever go wrong with minimalist pearl headpieces or massive floral headbands. Or, you can go with something vintage-inspired if you have a bob.
Best Friend Hairstyles For Spring
Credit photo: instagram.com/Mooninflora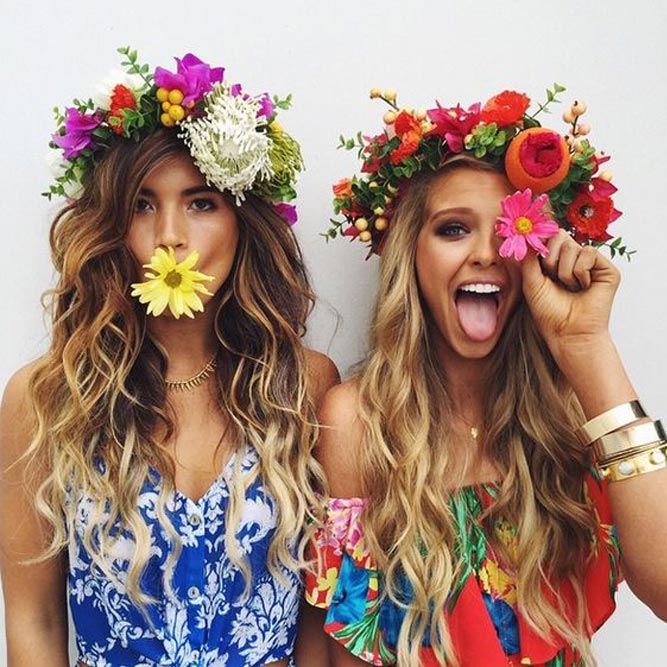 Credit photo: instagram.com/KennedyMarrrie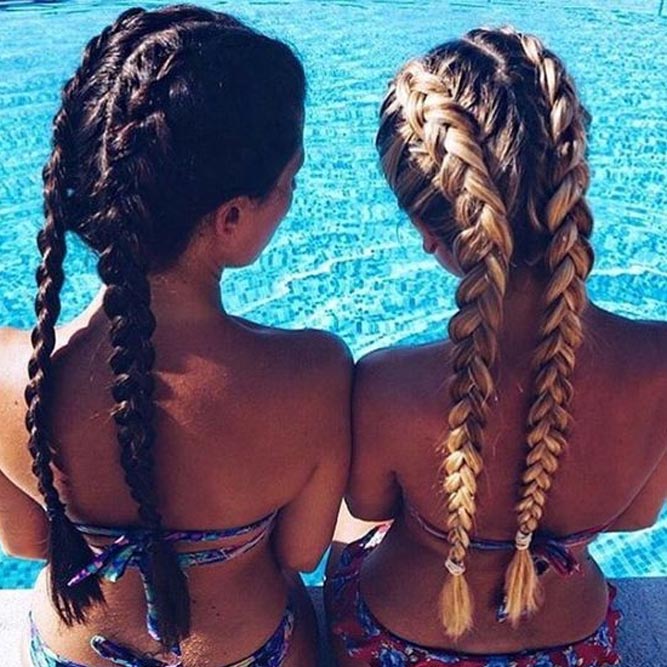 Hair ties and a comb are all you need when doing this ultra-glam look. First off, begin by creating a central part if you want to create cute double braids. Once you decide what kind of braid you two want to rock, go on to braid one of the sides. When one braid is ready, create its twin, and prepare to turn heads! In case you'd like to try beachy waves, sea salt spray will come in handy.
Since spring is one of the most long-awaited seasons, it can't do without lovely and feminine hairstyles. Luckily for you, you've just got to know the hottest and, most importantly, easy styling ideas that will complement your look in the springtime. Now that you know how simple styles like braids can amp up your look, it's time to give one of them a try. Of course, these ideas are only the beginning. Come back for more spring inspo! .
FAQ: Easy Hairstyles
What is a bubble ponytail?
Putting your hair into a conventional ponytail is the key to this hairdo. Then knot the ponytail with hair elastics down the length to make smaller, spherical hair sections that resemble bubbles.
What color should I dye my hair for spring?
Red is unquestionably a major trend for the next year. However, if you don't want to go red all the way, ask your stylist to weave some red locks into your base color. The reddish tones used throughout the hair will add a slight pop of color.
Is big hair coming back?
Hairstyles with a lot of volume are making a comeback this year. So, you won't go wrong if you opt for texture, volume, and enormous hair accessories.
REFERENCES:
The morning hustle is real so we rounded up 15 quick and easy work hairstyles for every hair length and texture. Source
Ahead, 20 super easy and cute hairstyle ideas for every hair length and texture that you can do in under five minutes. Source
Was this article helpful?