Fishbone braids have always been a popular style for those who love to try new and fun intricate hairstyles. They originated amongst the African American culture and have become increasingly popular.
Unlike French braid hairstyles that are so numerous, there are 2 styles of fishbone braids. The most common is the "fishbone" that is also referred to as the "fishtail braid." And then there are the braids that are plaited close to the scalp with one thick center braid with thin cornrows at the angle. It is the traditional variation of the fishbone braid.
If you are looking for classy braided updos, look no further. We have put together a list of our favorite fishbone braids in a variety of styles.
Find the one that works best for you. With a little time and practice, you can experiment with your own fishbone braided hairstyles!
For those who are new to braiding, you can find plenty of fishbone braids tutorial videos online. They can be quite challenging, but don't let this discourage you. In fact, you can achieve this timeless look with a little effort. There are styles to suit every hair type, texture, length, and ethnicity. Also, you can always go to a salon for a quick style and some professional advice. Since braiding salons are becoming really popular, you won't have a problem finding a location and you'll be happy as you sport your sexy new braided do!
Updo Fishbone Braids
While the fishbone braid is a great hairstyle that can nicely complement any look and outfit, its texture can also be a part of other hairstyles. This style can embellish your updo hairstyle, thus adding a creative and personalized touch to popular styles. Besides, they can make a simple updo stand out, and here are the most impressive ways to incorporate the braid into your 'do!
Braided Crown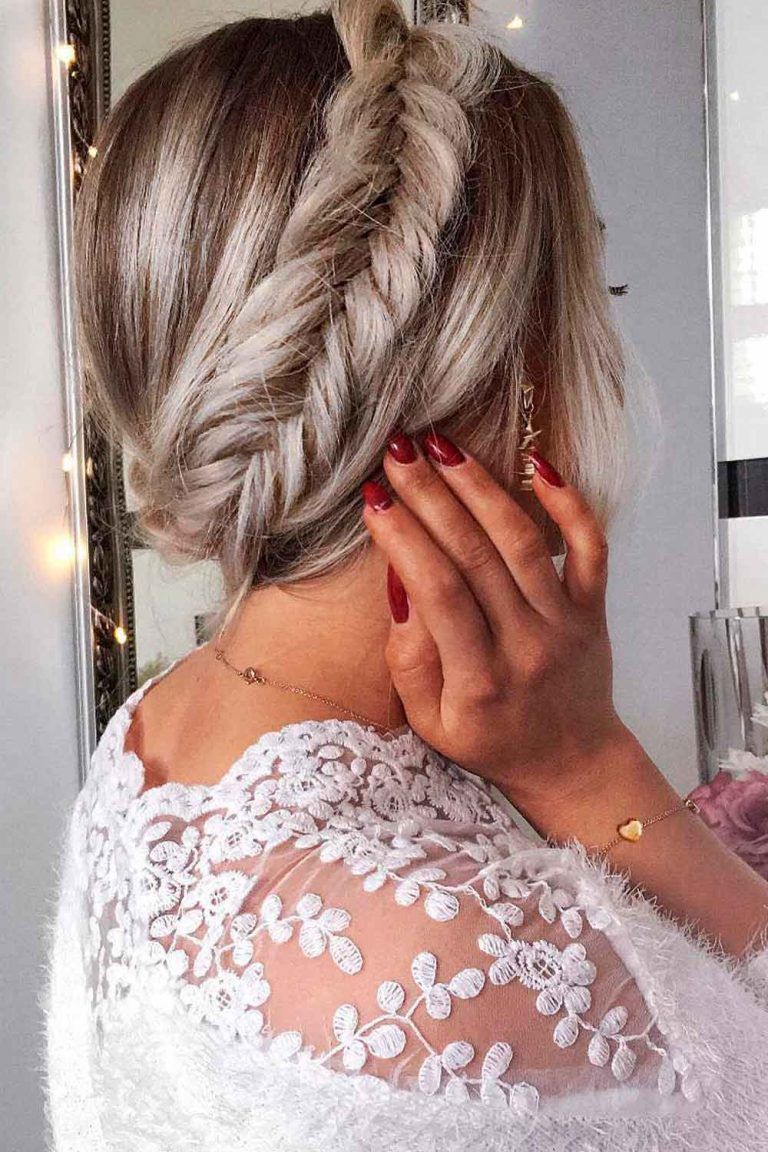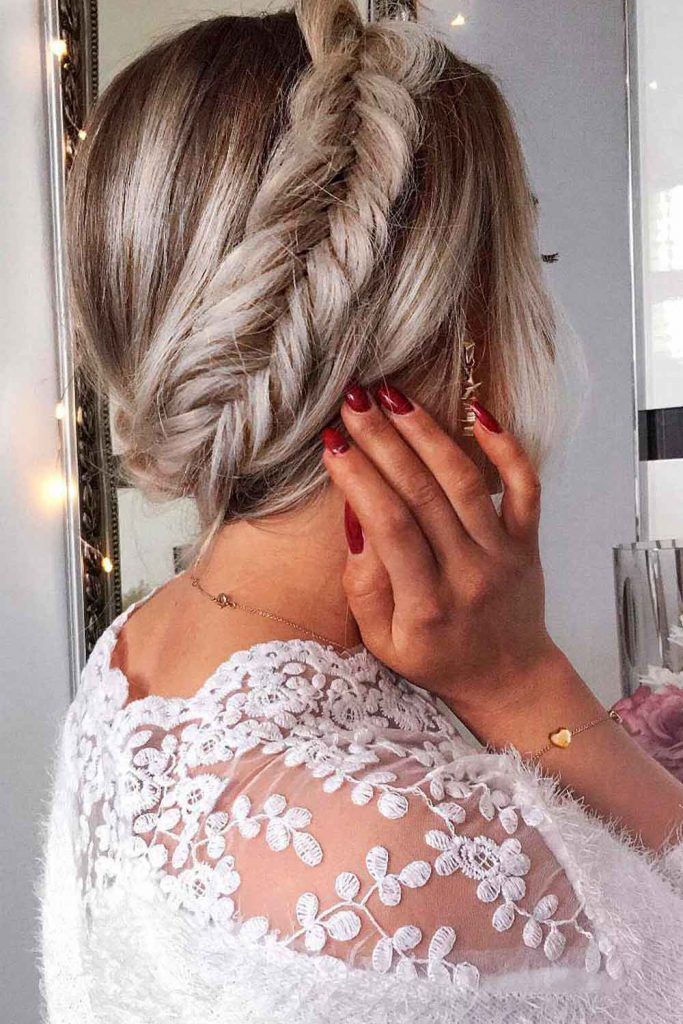 Credit photo: instagram.com/larinabeauty
For those who want their hair away from their face and neck during the warmer seasons, this crown with braids is practical and easy at the same time. You can opt to get it braided at a salon so that it will last for weeks with a professionally-styled hold. Or, you can try doing it yourself, starting with just an accessorizing braiding piece for your updo, for example. By the way, this classic look easily converts from a day at the office to a sophisticated evening out with some simple accessories.
Diagonal Braid Updo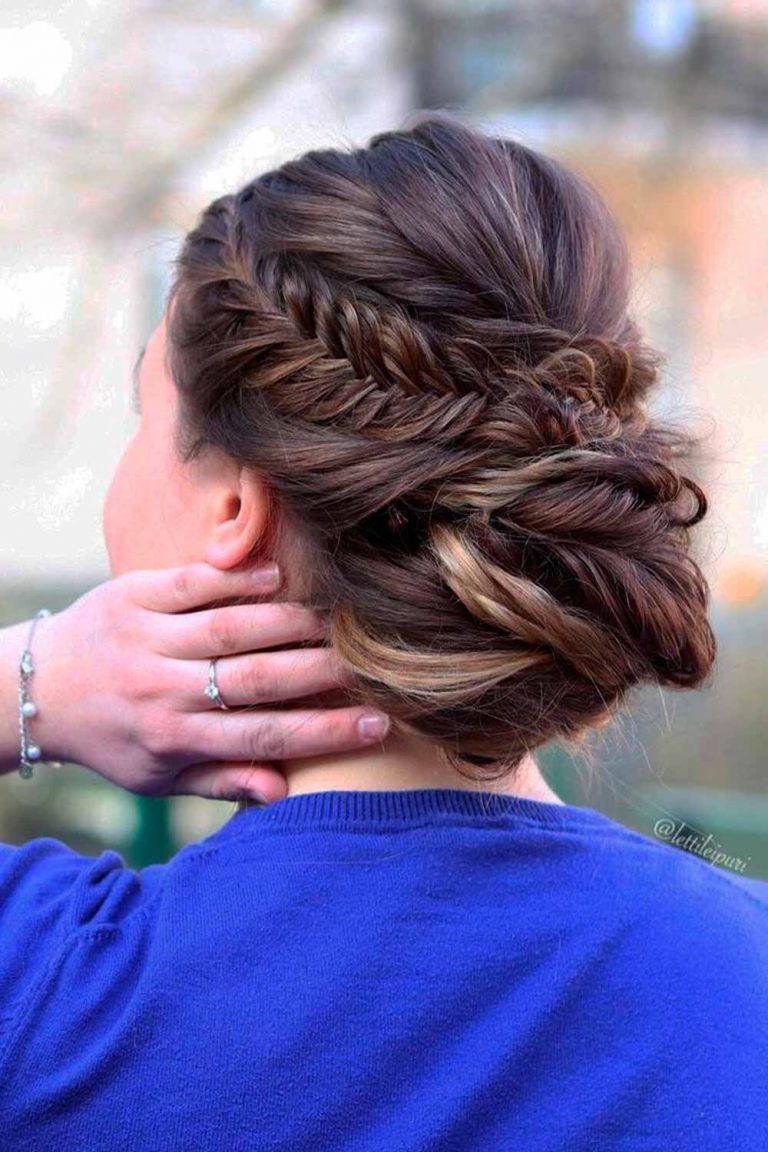 Credit photo: instagram.com/lettileipuri
It's hard to take eyes off these beautiful examples, especially the second one. This style is sleek, unique, and certainly not easy to duplicate. However, once it's tucked in and pinned under one ear, this French Fishbone won't take a lot of time and effort while looking elegant and timeless. The first one, on the other hand, looks more detailed, which means you should take some time to master it. Still, no one will be able to resist the beauty of such a creative updo.
Creative, Messy Braided Style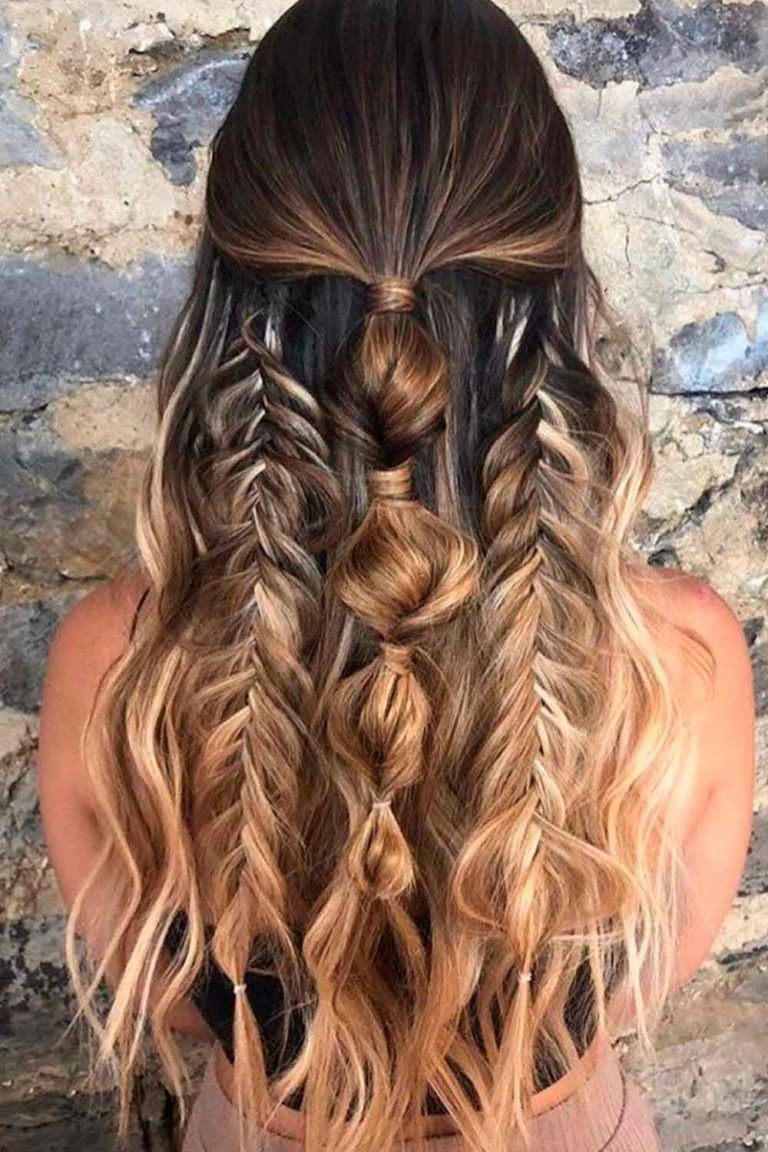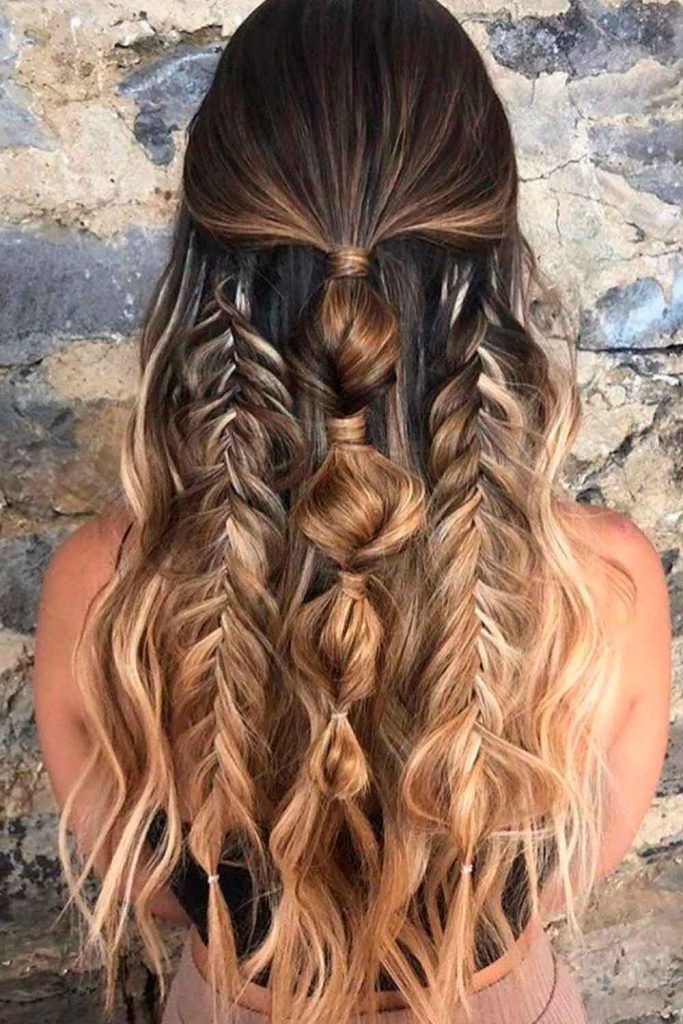 Credit photo: instagram.com/amastylist__
For this carefree and sassy style, twist your hair up and over your shoulders first. After that, create a side braid or multiple fishbones. Lastly, gather the braids into a low, messy bun. As a result, you will get a fantastic relaxed look that works great for a casual event.
Faux Hawk Style Braids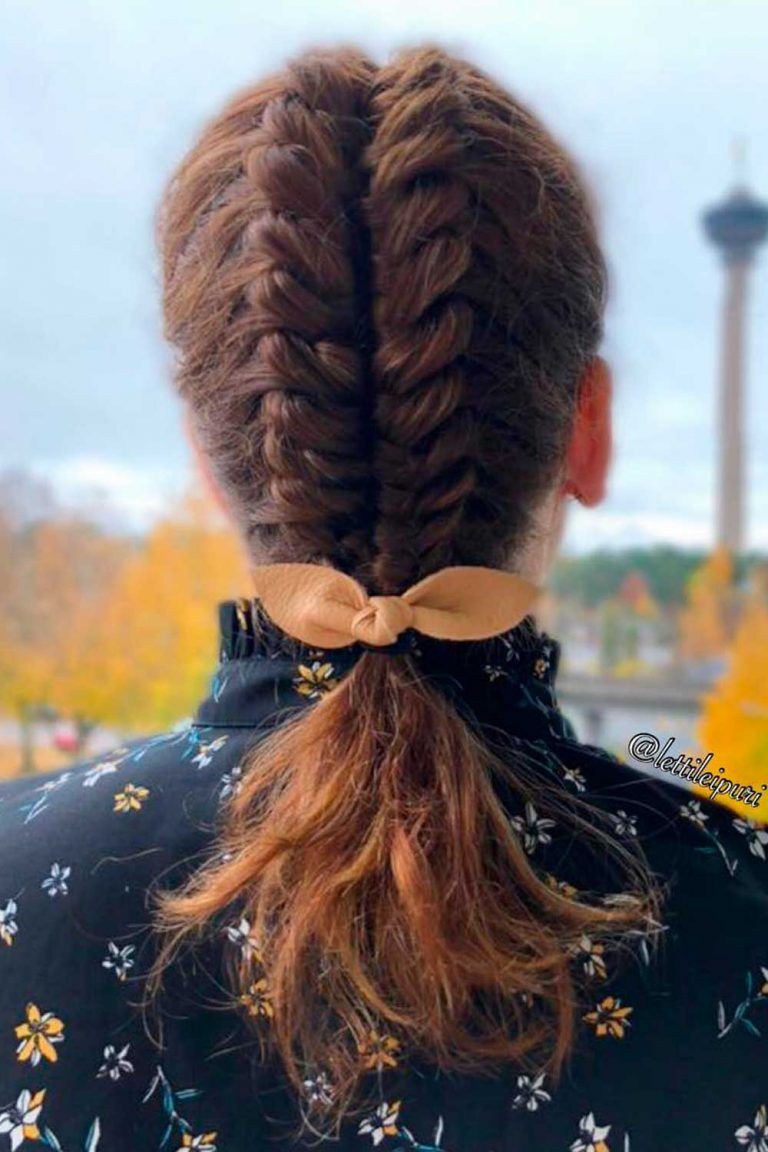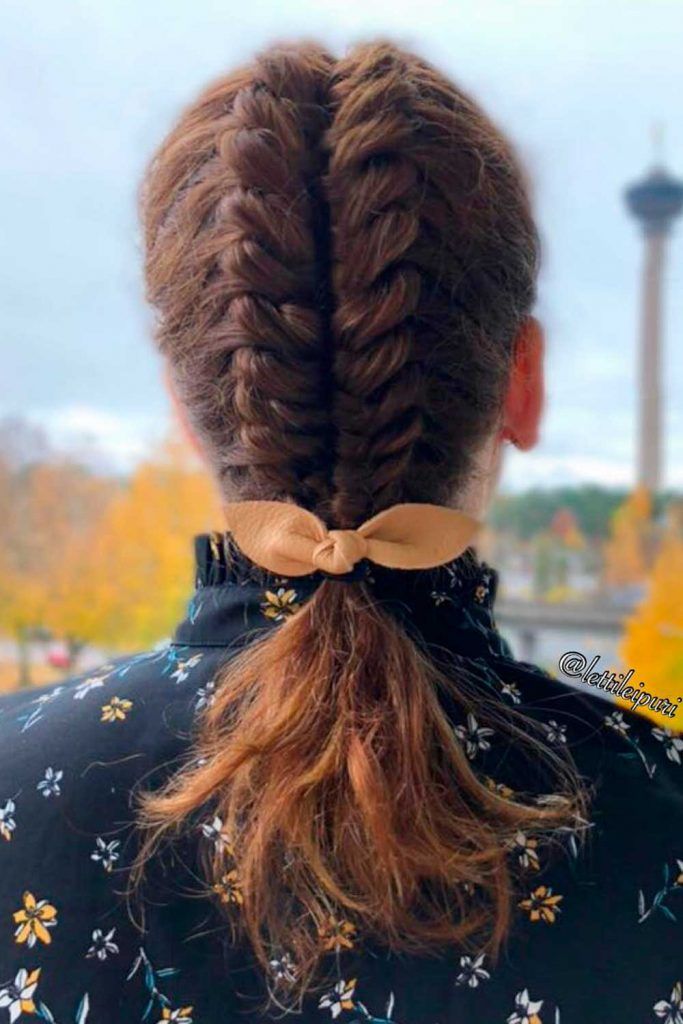 Credit photo: instagram.com/lettileipuri
These braids are here to change your picture of the faux hawk hairstyles once and for all. They can be different and, furthermore, feminine. Here, variously braided strands create a lovely dance that gives life to a new version of the women's faux hawk. The sides are tight due to the braids, and top moves along the back of the head, following the structure of the hawk style.
Low Sleek Pony Into Fishbone Braid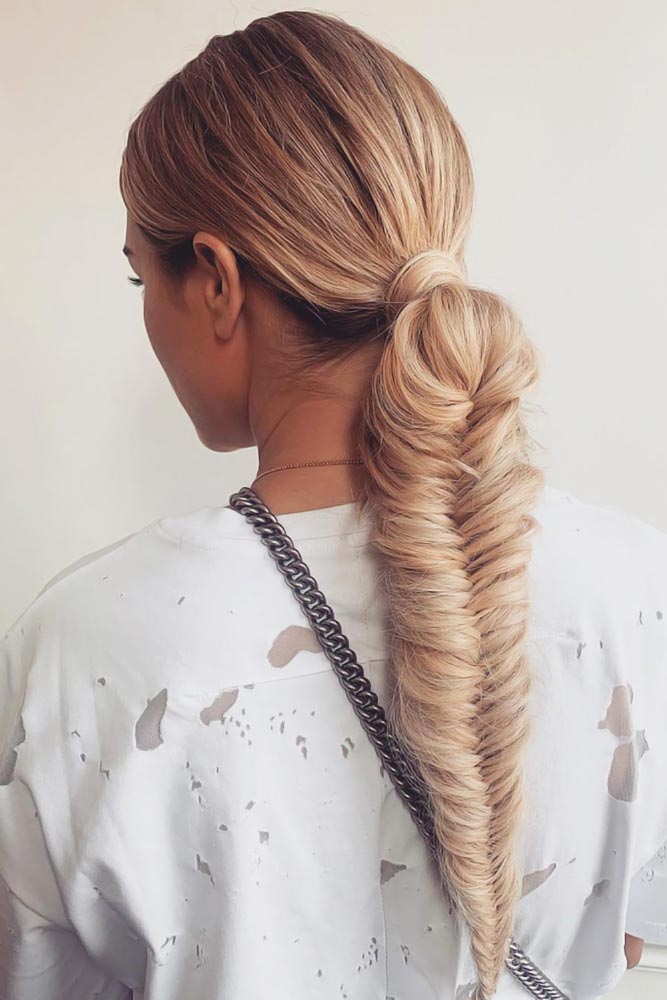 Credit photo: instagram.com/charlheaneyibizahair
Sleekness and braids have turned out to be a good match indeed! The sleek, perfectly even top gradually transforms into a well-shaped, voluminous braid. Well, looks like you've just found an ideal look to show how sophisticated you are. Minimalist outfits and massive earrings, as well as stylish accessories, and this hairstyle are all you need to make your exquisite look complete.
Ponytail With The Voluminous Braid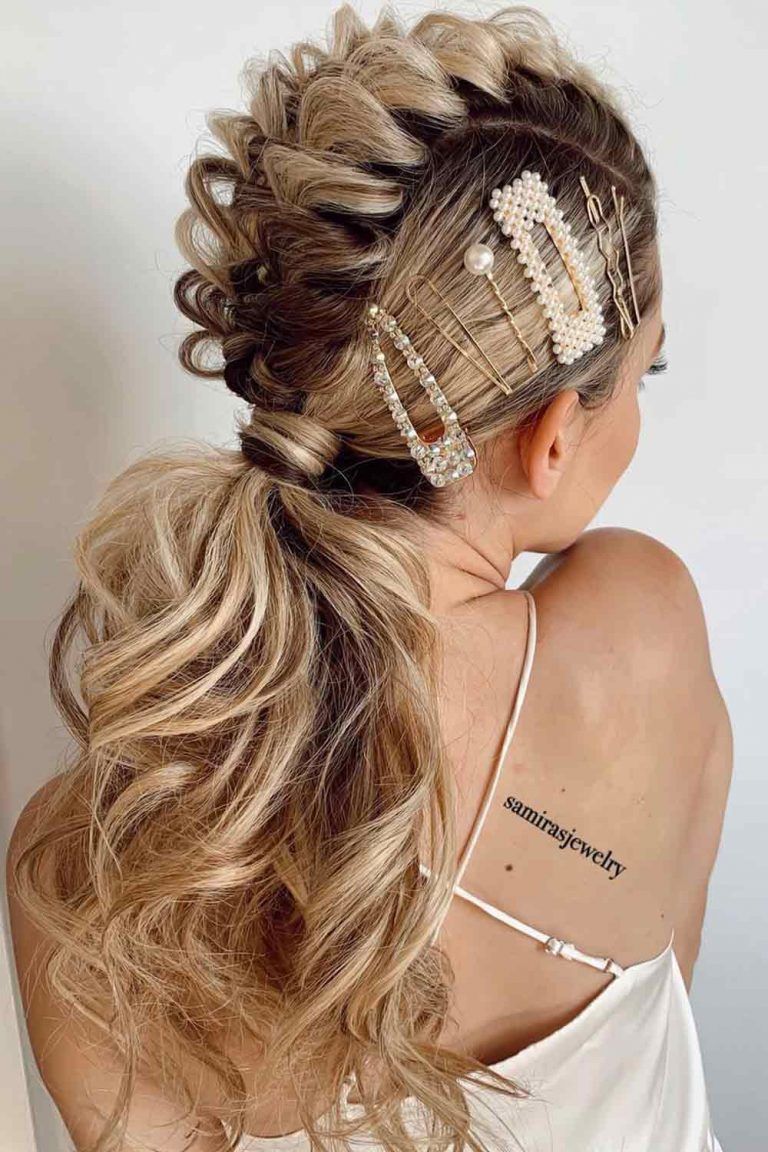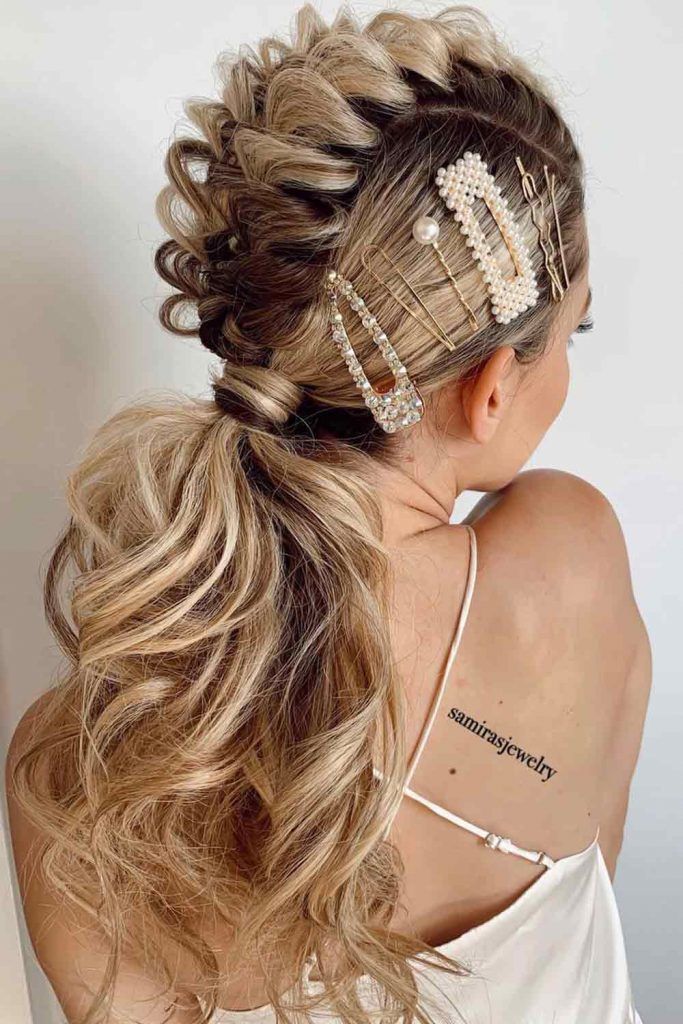 Credit photo: instagram.com/samirasjewelry
This hairstyle is ideal for an evening out with your girlfriends. And, depending on your mood, you can easily switch from a low bun to a ponytail, coming from the voluminous braid.
Double Fishtail Braid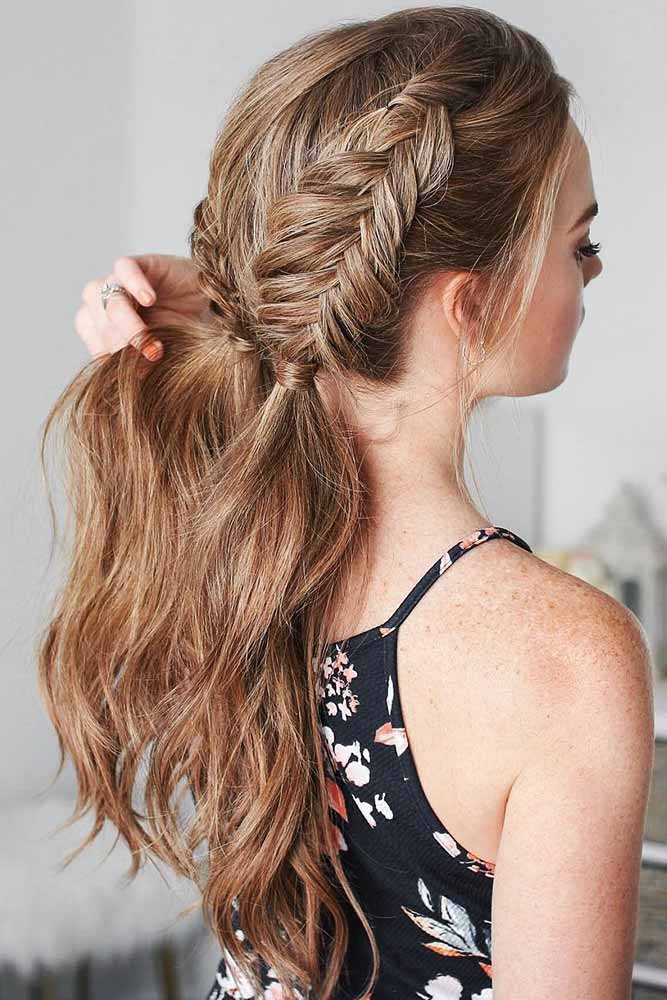 This double fishtail braid is so voluminous and looks totally glam! Also, you can accessorize it! Accessories can embellish any hairstyle, even if it already seems to be so perfect.
Lovely Fishtail With A Ponytail - Try Right Now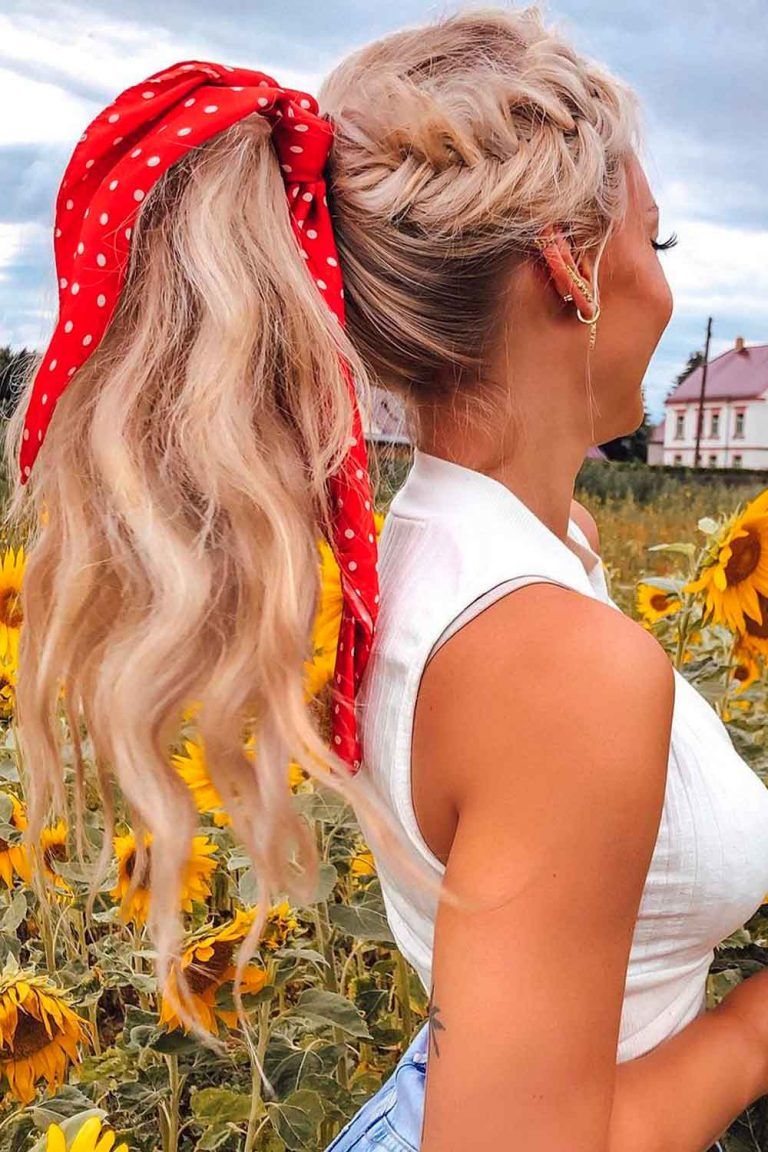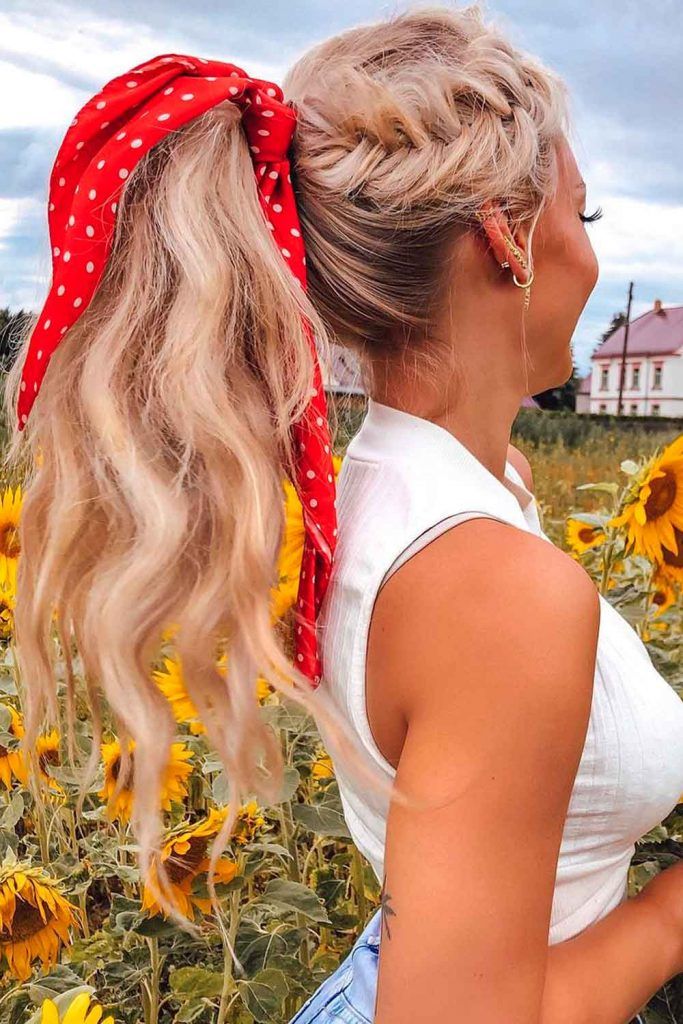 Credit photo: instagram.com/larinabeauty
Why not combine your favorite elements, a ponytail and fishtail, in a single hairstyle? Thus, you will, so to say, dress up your ponytail in a fabulous way. Wrap that lovely braid above the top of the ponytail, jazz it up, babe!
Side Braid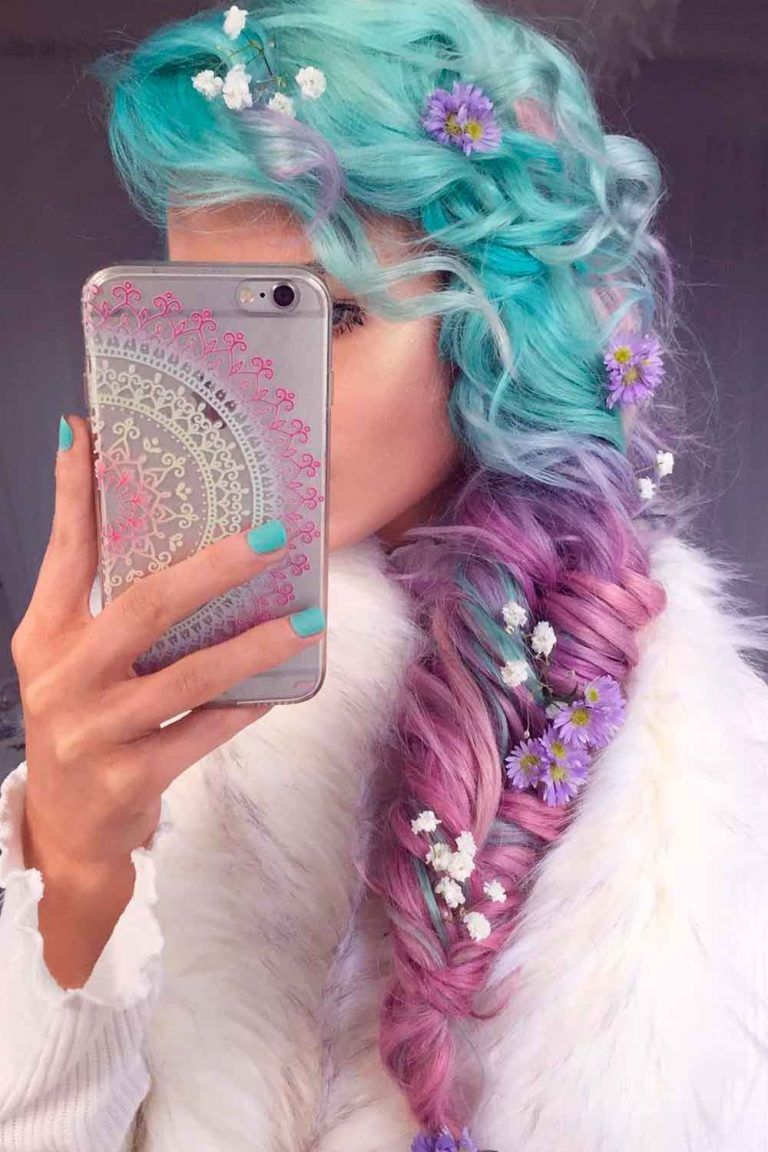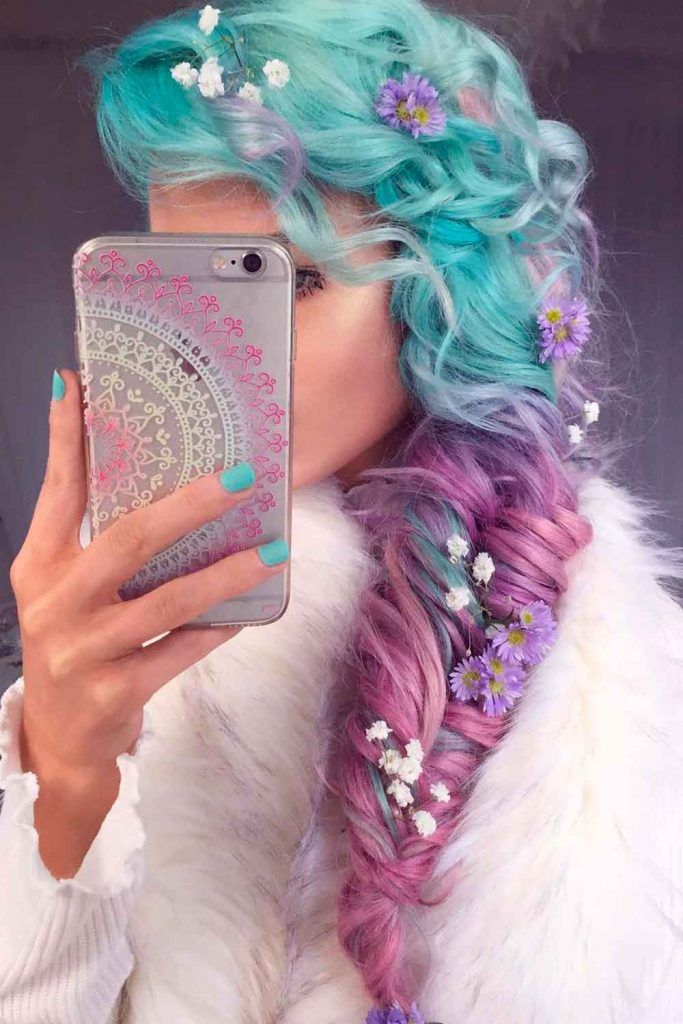 Credit photo: instagram.com/amythemermaidx
If you have longer hair, a side braid is both a fashionable and convenient option. However, it has gotten the reputation of being childish. On the contrary, a side braid can be extremely stylish. This style is appropriate for any occasion with its intricate design and glamorous appeal.
Half-Up Fishbone Braids Styles
In case you want to show off the beauty of your long locks while wearing a creative braid, here's a dose of braided half-ups for you. The good news is, despite taking little time, all these hairstyles can turn regular half-ups into truly romantic and festive looks.
Twisted and Crowned Braids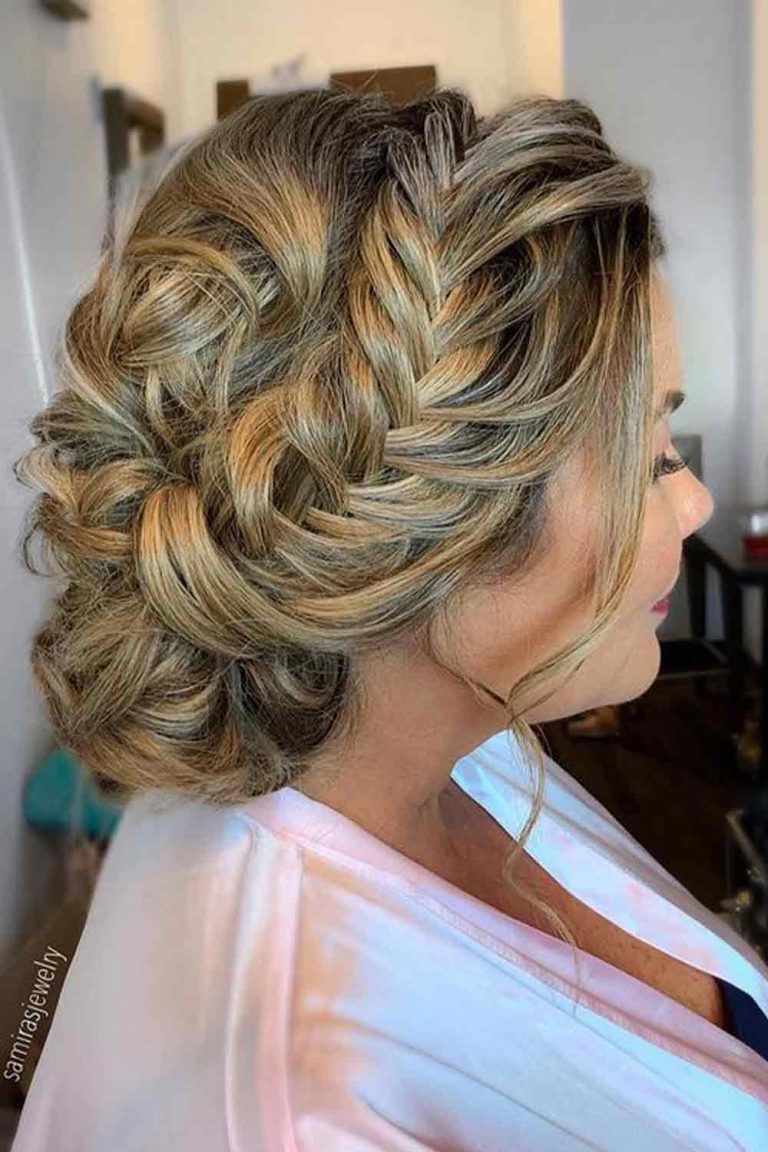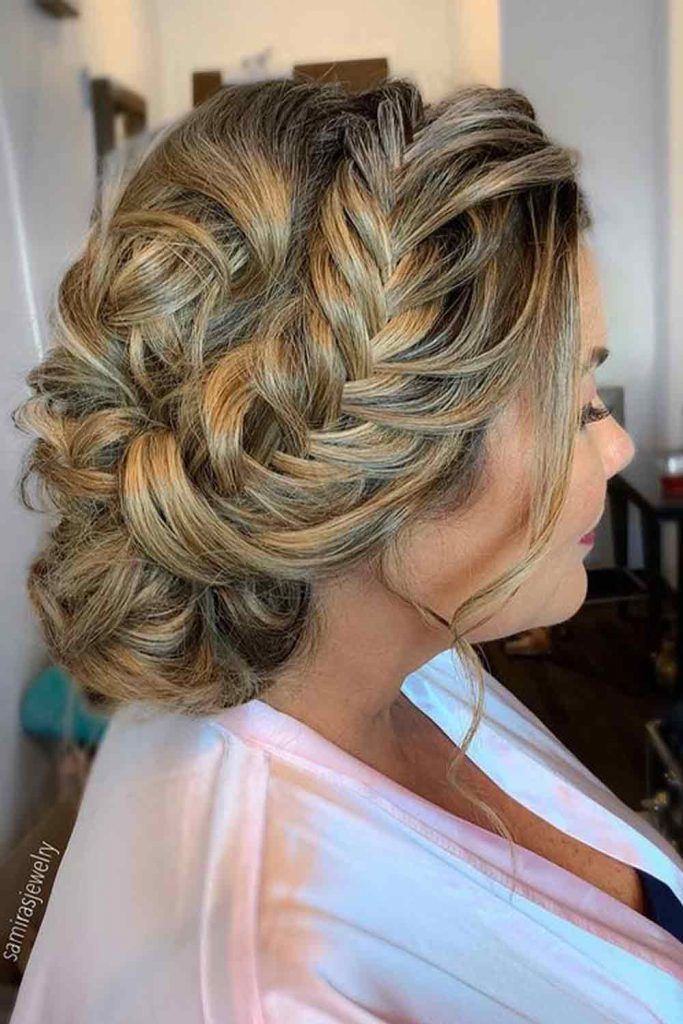 Credit photo: instagram.com/samirasjewelry
Simple braids can be quite sophisticated and they can easily transition from a day at work to an evening out. And the best advantage of this pulled-back style is that it doesn't require any bobby pins to keep it in place.
Half-Up Fishbone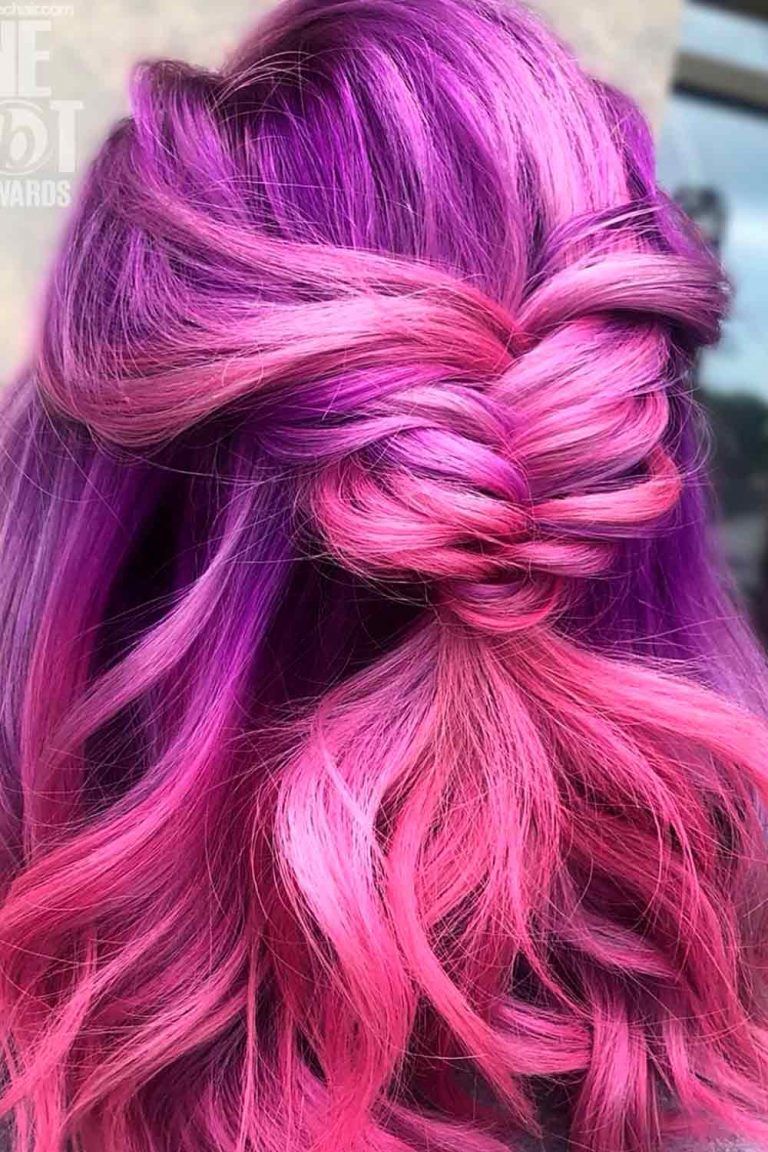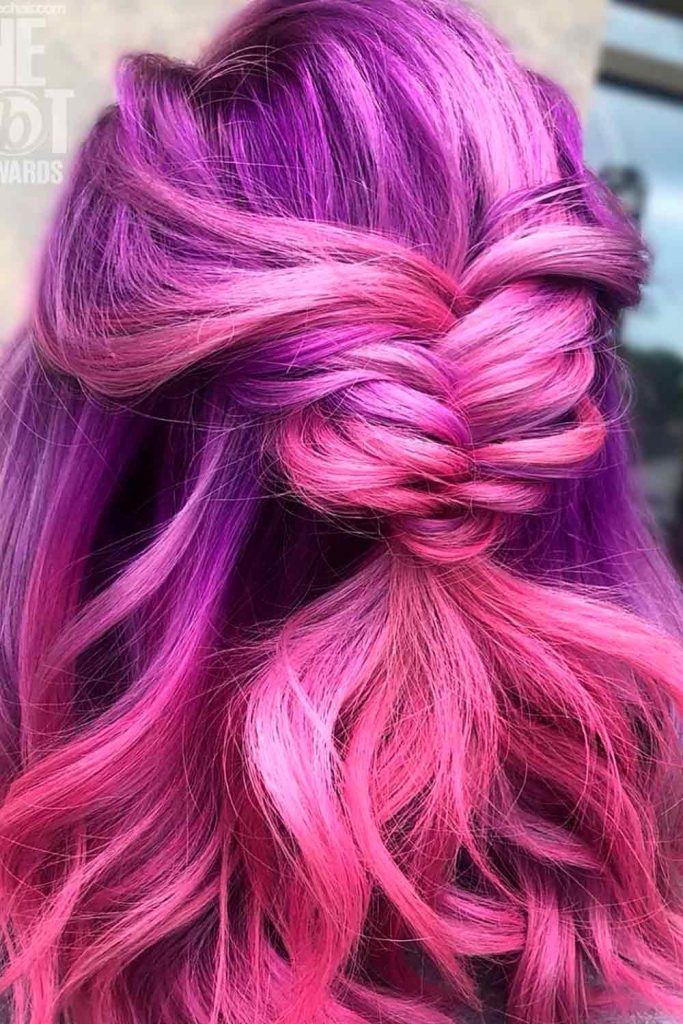 Credit photo: instagram.com/hairbybiancarose
Updos are classic and lovely, but sometimes you want a more casual look without wearing your hair completely up... or completely down. This half-up fishbone braid hairstyle is great for both day and evening wear and can easily be dressed up with fun hair accessories such as a hairband, bow, feathers, beads or whatever suits your style and mood.
Stretched and Gathered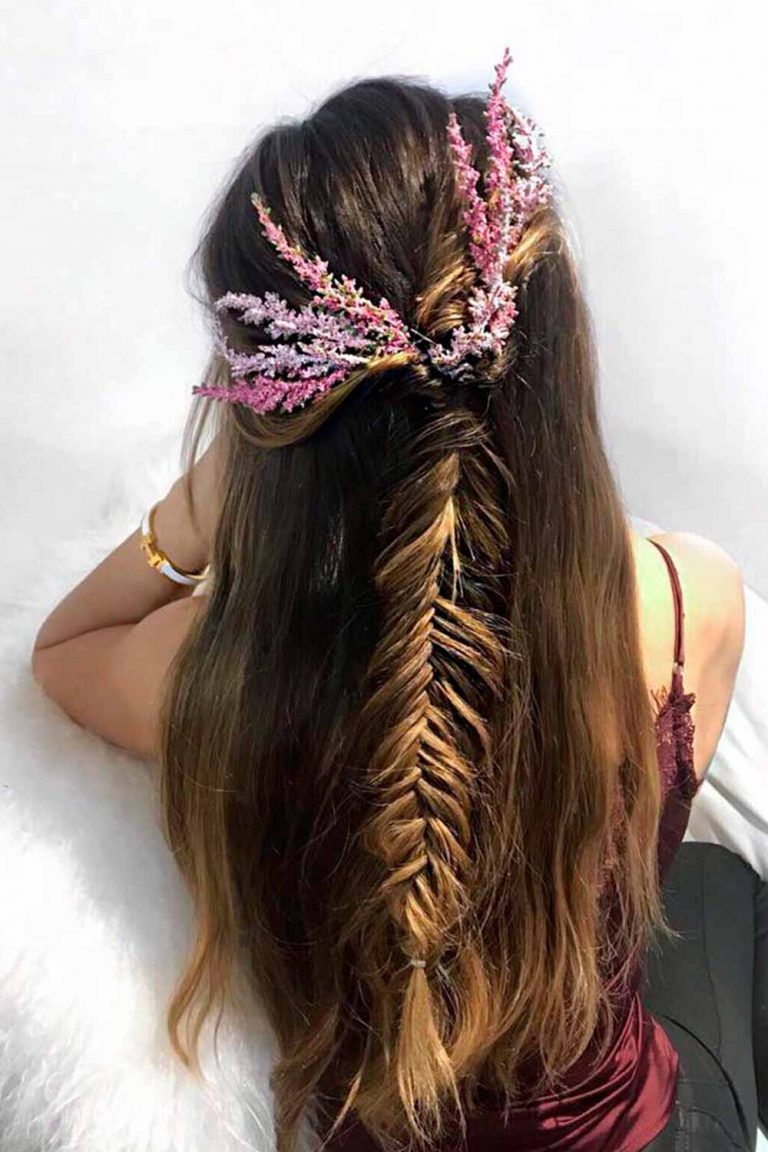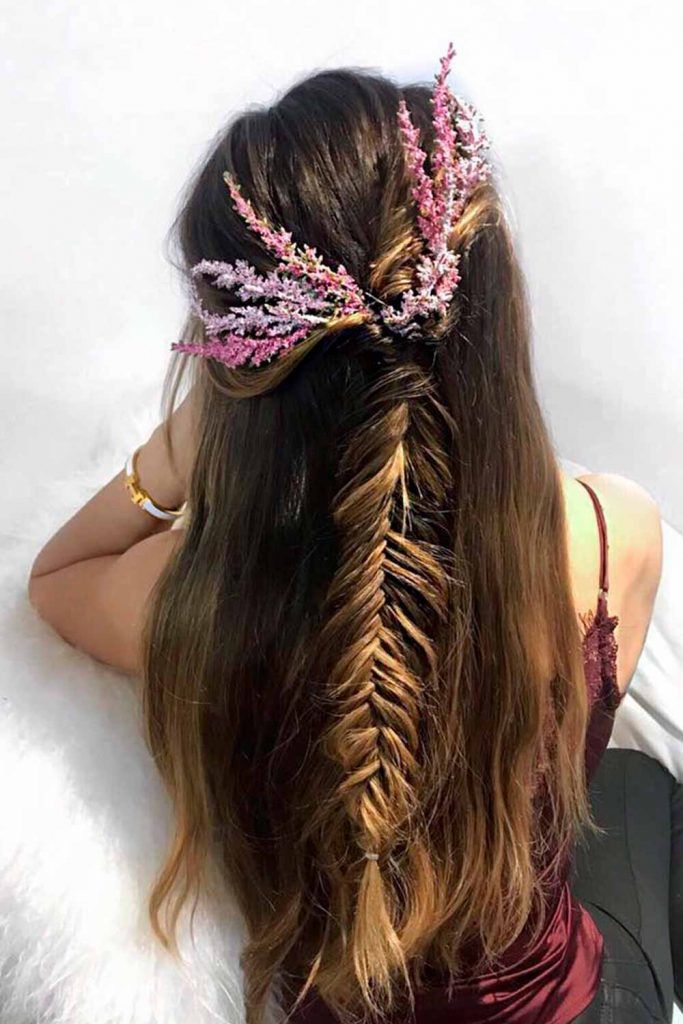 Credit photo: instagram.com/amastylist__
To accomplish this stylish look, simply make a fishbone braid out of two smaller side-sections of your hair. Pull at the braid at various lengths to vary the tightness for a fancier look and feel of an otherwise common braided style. This style is especially stunning on those with ombre hair tones.
Half-Up Fishtail Braid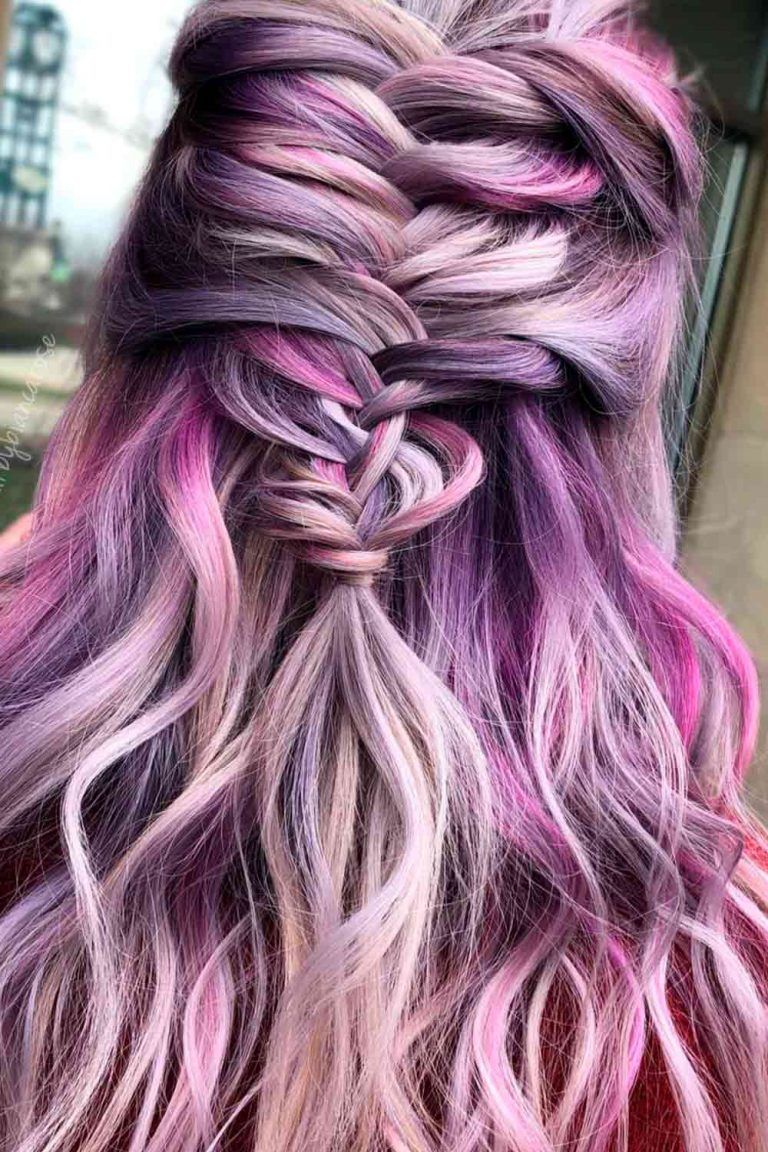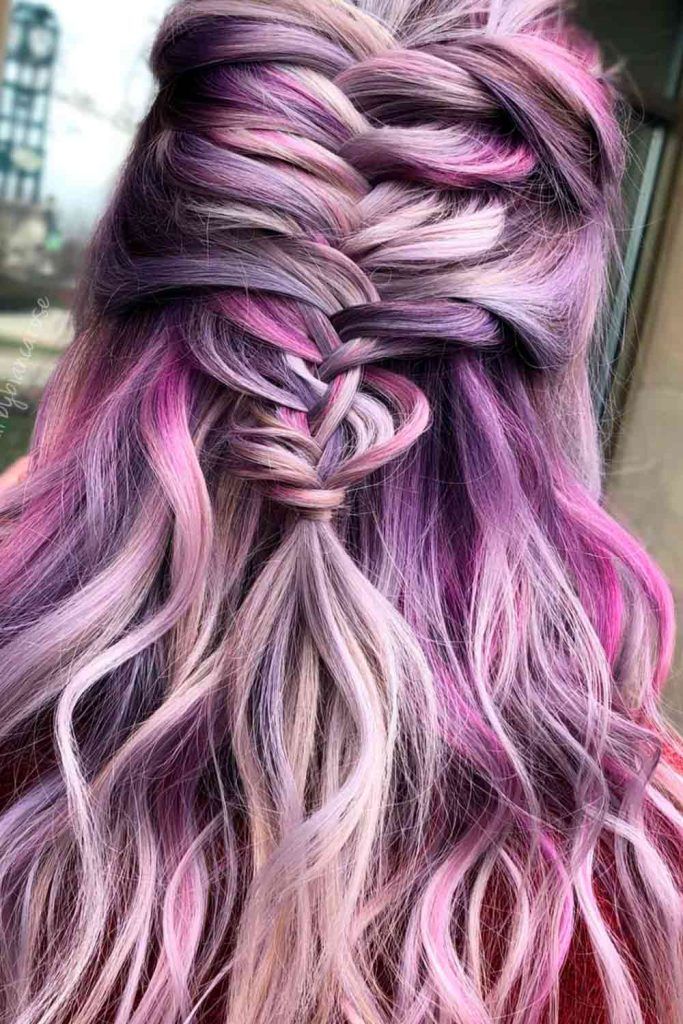 Credit photo: instagram.com/hairbybiancarose
This hairstyle is ideal for ladies who long for something extra in order to spice up the regular look of their hair. You can wear it at home and at work, on a date and in the gym – this hairstyle is extremely versatile.
Twisted Rose Half-Up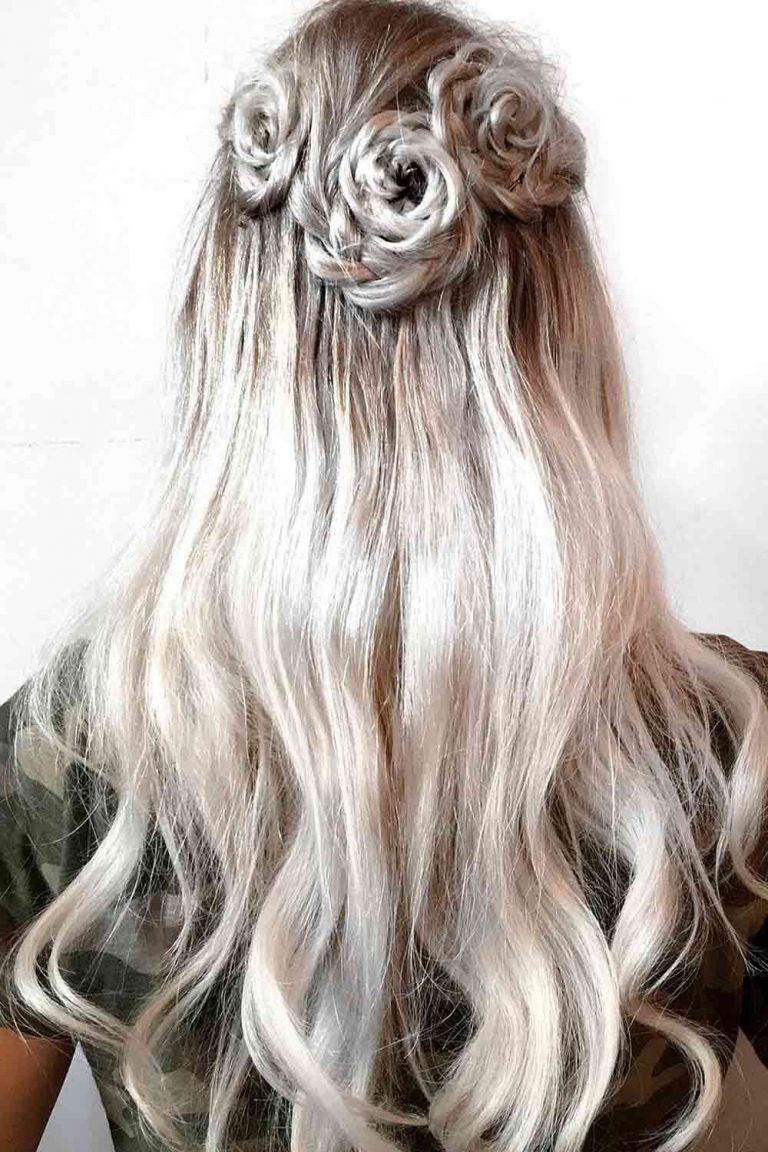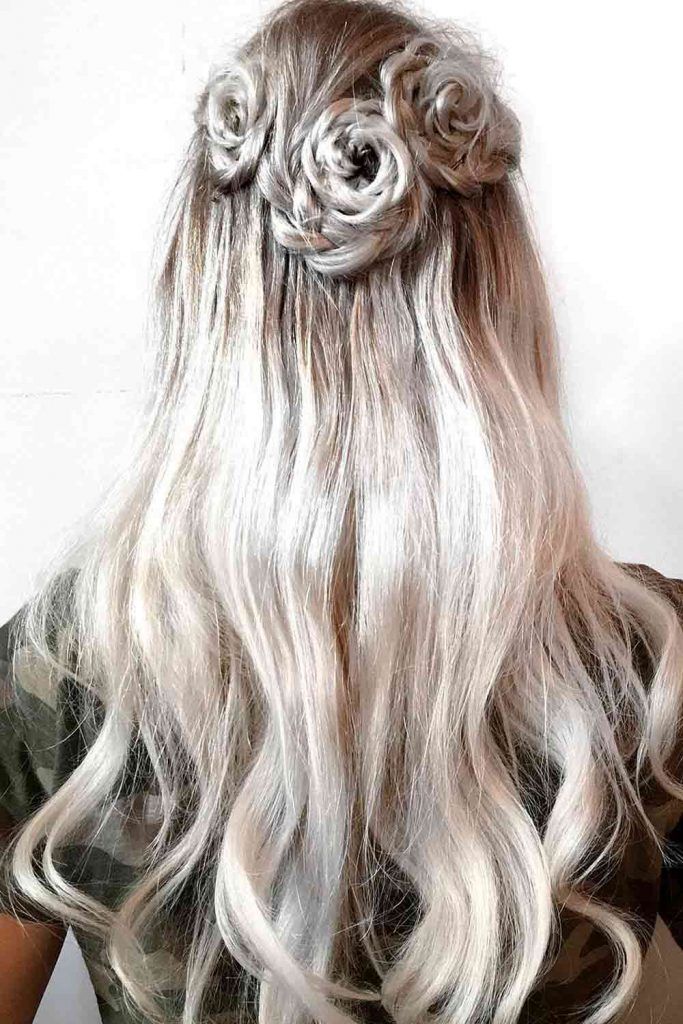 Credit photo: instagram.com/larinabeauty
Half-ups are not necessarily all about simply twisted top section and loose curls falling down. They can be a little bit more complicated, and therefore more interesting. All you need is to set your mood for something new, letting your creativity decide what to do with your hair. For example, you can create some twists with the top layer of hair and form a rose-like shape for them. As for the bottom, you can embellish it with a fishbone braid, adding more textured elements to the look.
Bohemian Waterfall Braided Half-Up
Boho-inspired styles seem to never become outdated. Their effortless lovely appearance can perfect any casual look, bringing a sense of comfort for those wearing their long hair down. You can braid some of the sections into a loose three-strand braid, finishing the look with a creative fishbone waterfall ensemble. P.S. It's easier than you think it is. Just try recreating it!
Halo Style Fishbone Braids With Bow
A messy hairstyle with a gentle touch of femininity: that's how awesomely you can combine two moods at once. Leave the hair at the bottom move freely and create a halo braid in the fishbone technique, tying two side braids with a lovely bow. It's not only simple but also very refined and delicate, just what the doctor ordered for unforgettable casual looks.
Braided Bun With Double Fishbone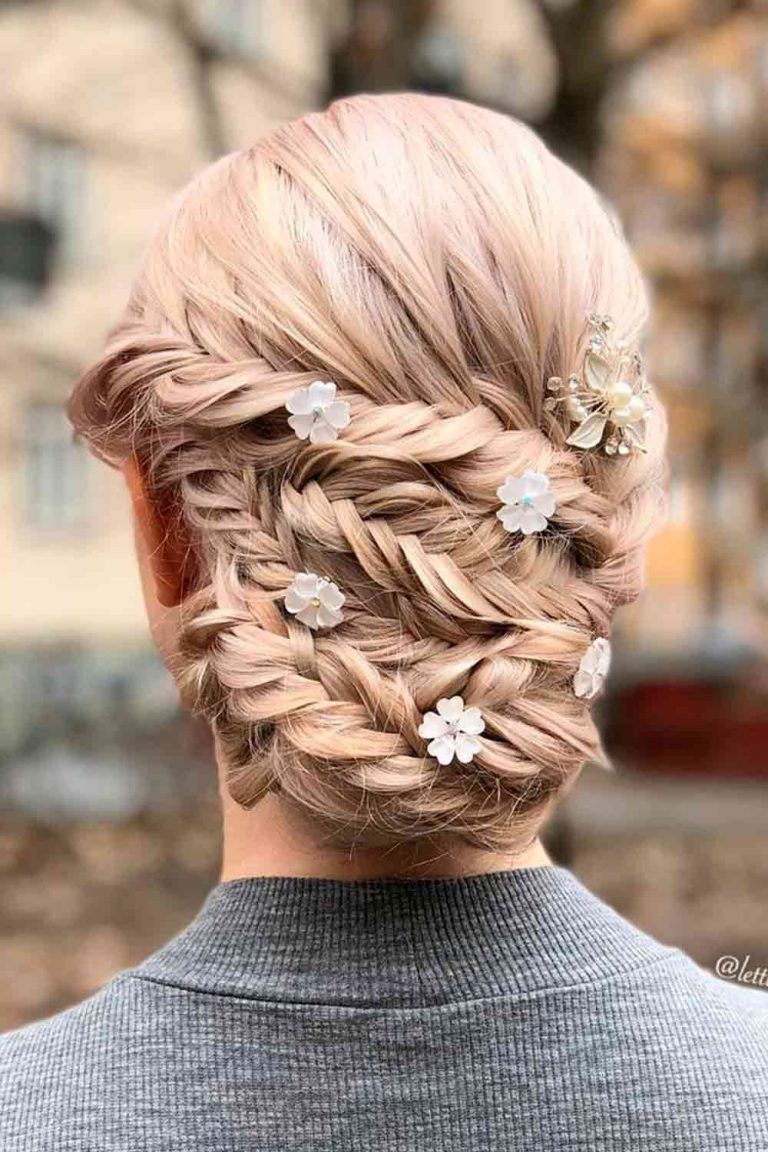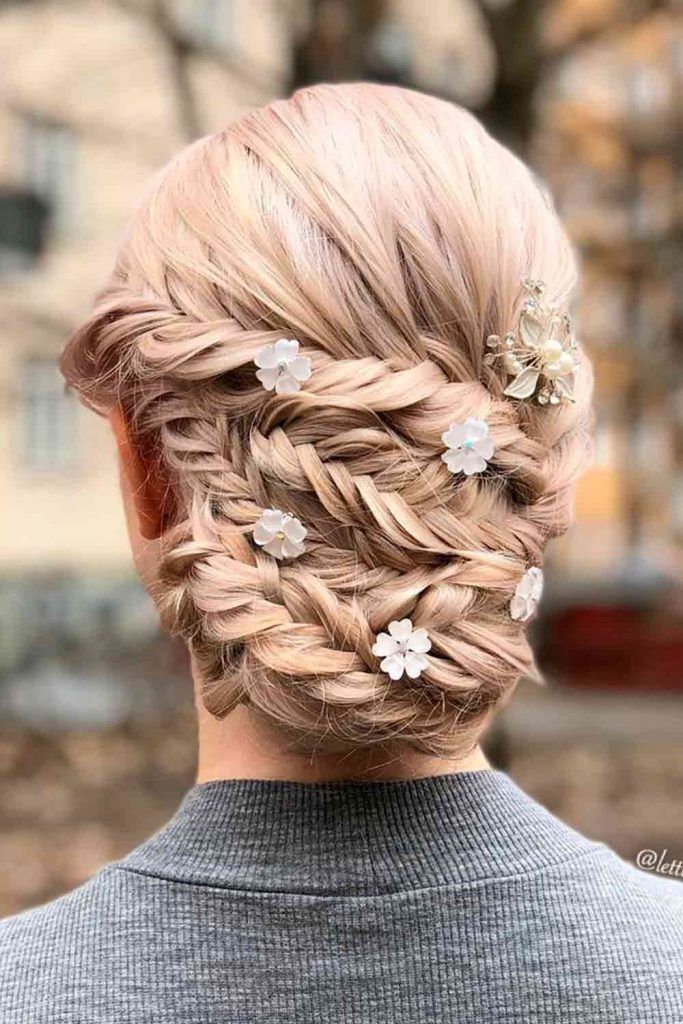 Credit photo: instagram.com/lettileipuri
Braids can be perfect buns when you want them to be different! And this idea is a wonderful example of how different they can be. They can become a part of your half up as a simple embellishment finishing the look or as a bun itself; it's totally up to you. Or, you can combine the options, recreating this amazing braided bun with double fishbones!
Down Fishbone Braids Ideas
There's a variety of ways to make your favorite hairstyles complete with a fishbone braid, indeed. But do you know how variously you can do the style itself? Full double braids, dramatic fishbones with braided crowns, and volumetric braided down 'dos: these styles can be your casual and formal looks at once.
Fishbone Pigtails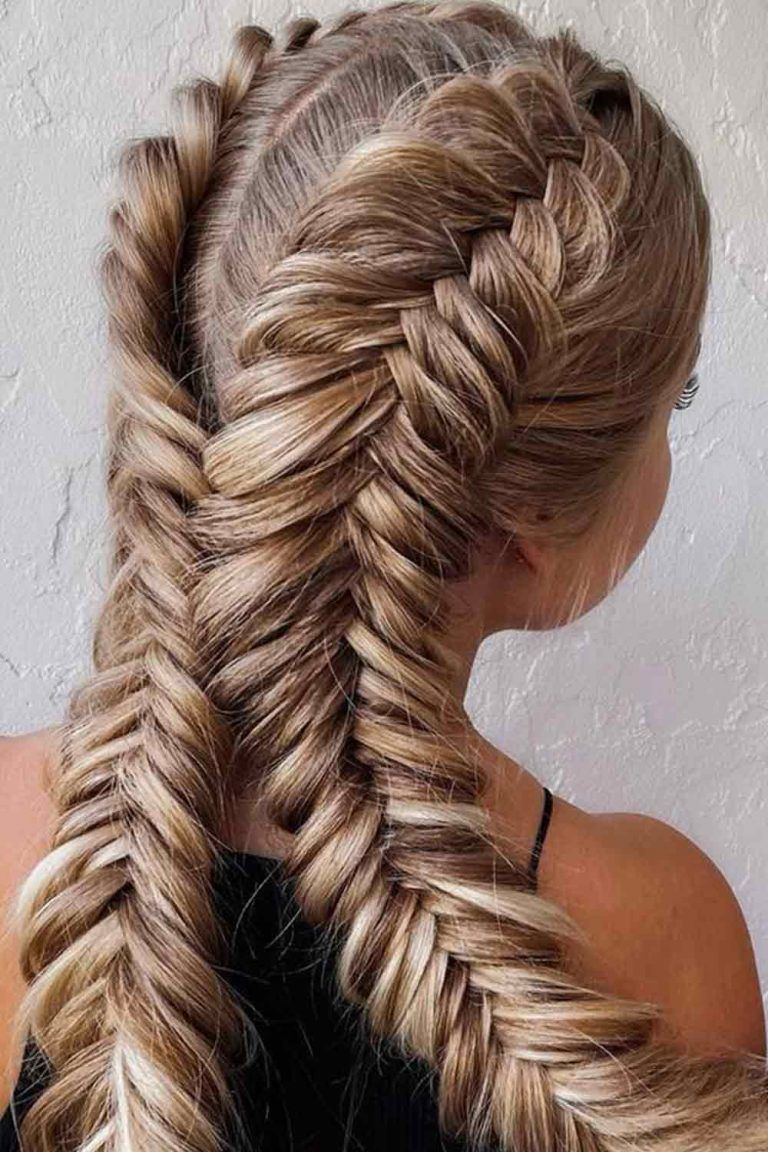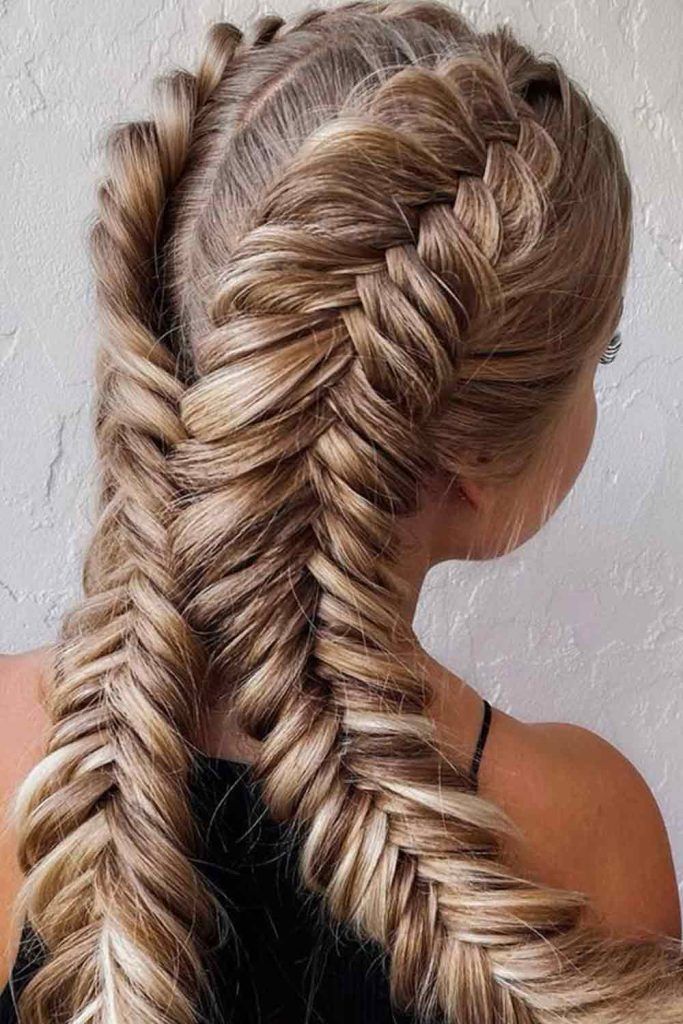 Credit photo: instagram.com/samirasjewelry
Fishbone braids are gorgeous with really long hair as there are many variations of ways to style these intricate braids. This style matures standard pigtails to a more grown-up look and feel. Add some style to your look with a tribal-print headband. This style is a throwback to the traditional roots with a modern flair that looks elegant and sophisticated.
Messy Ponytail Braid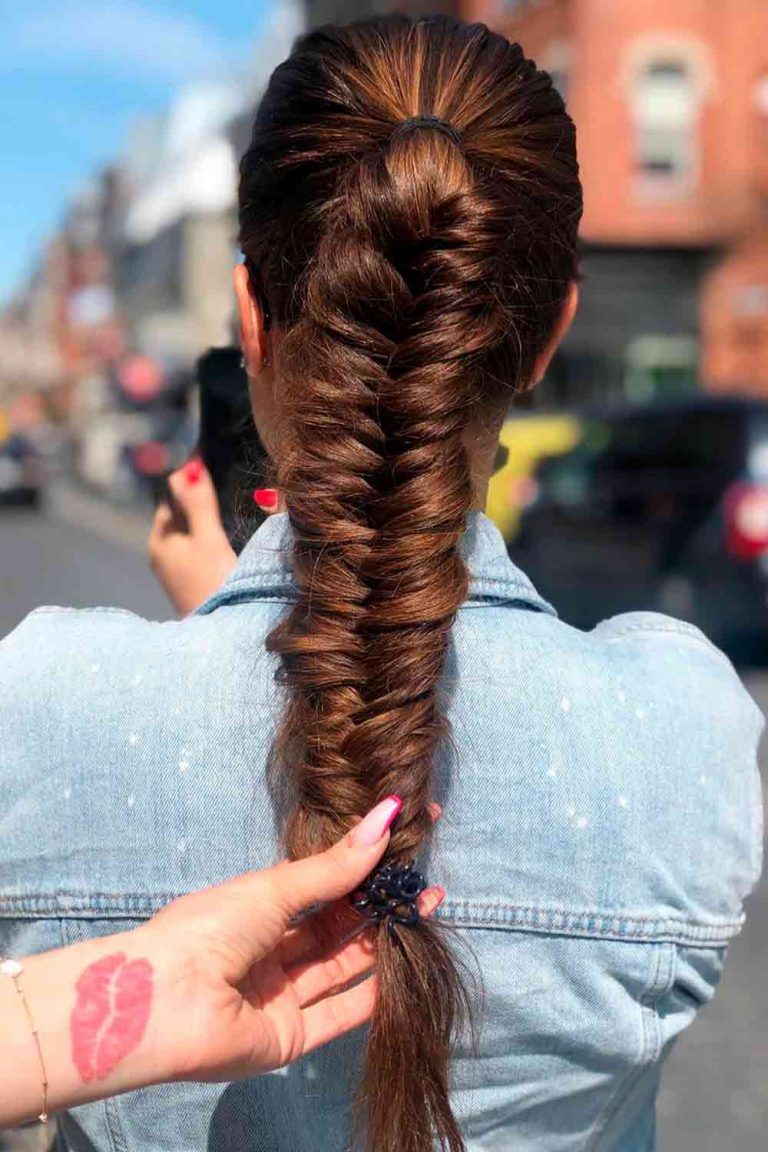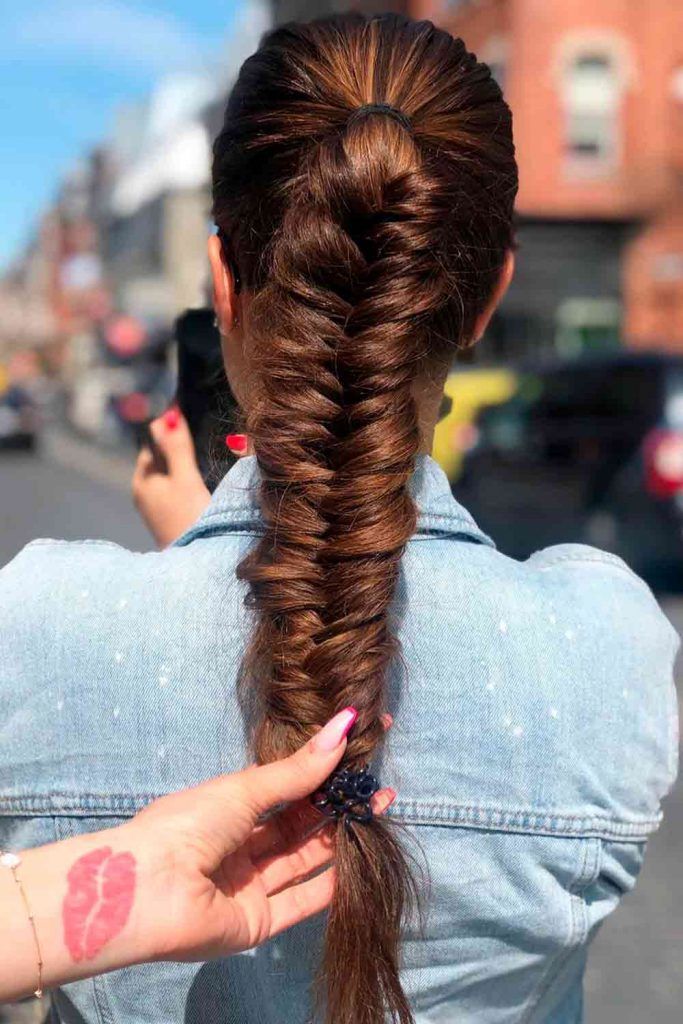 Credit photo: instagram.com/kimblome
With so many braided hairstyles to choose, this one is not only unique but fun and flirty, as well. This ponytail and braid combo is practically impossible to mess up as the magic lies within the messy carefree style. This look is fun for a casual event or weekend getaway!
Mile Long Braid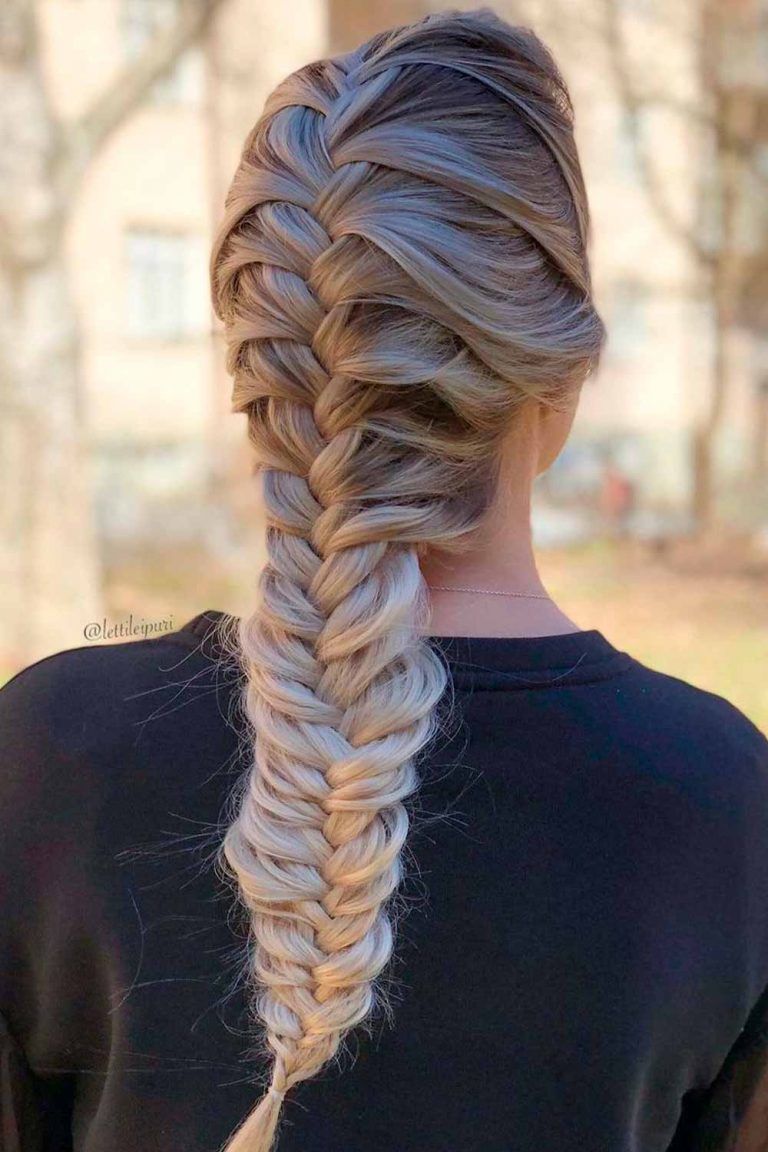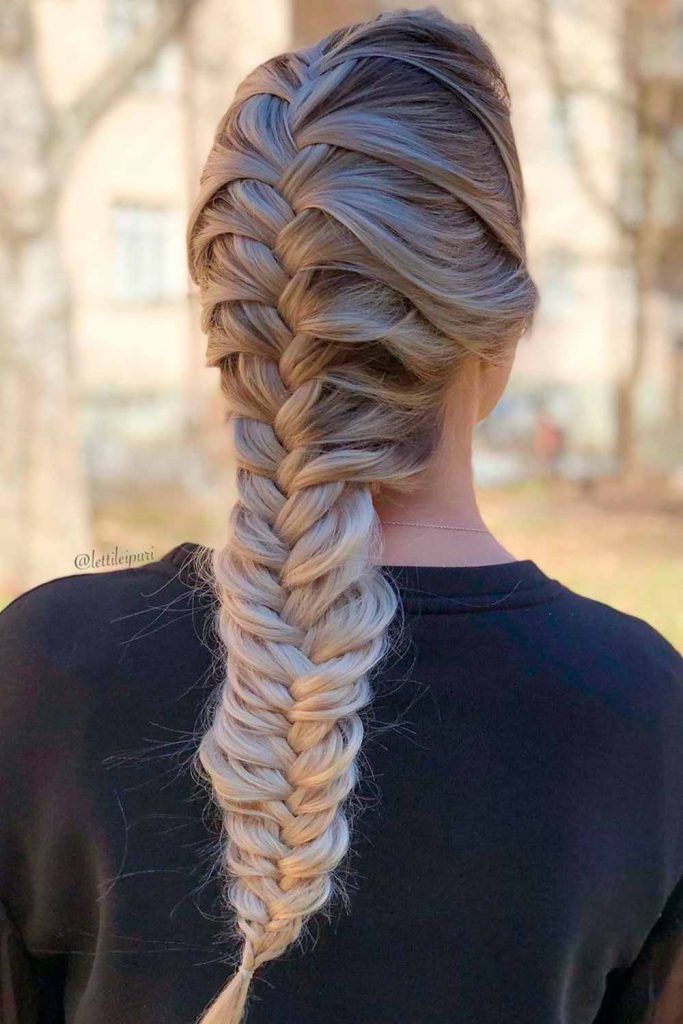 Credit photo: instagram.com/lettileipuri
If you have exceptionally long hair you can totally rock a fishbone braid. This glamorous French/Fishbone fusion is casual enough to wear every day but also elegant enough for formal occasions.
One Side Fishtail Braid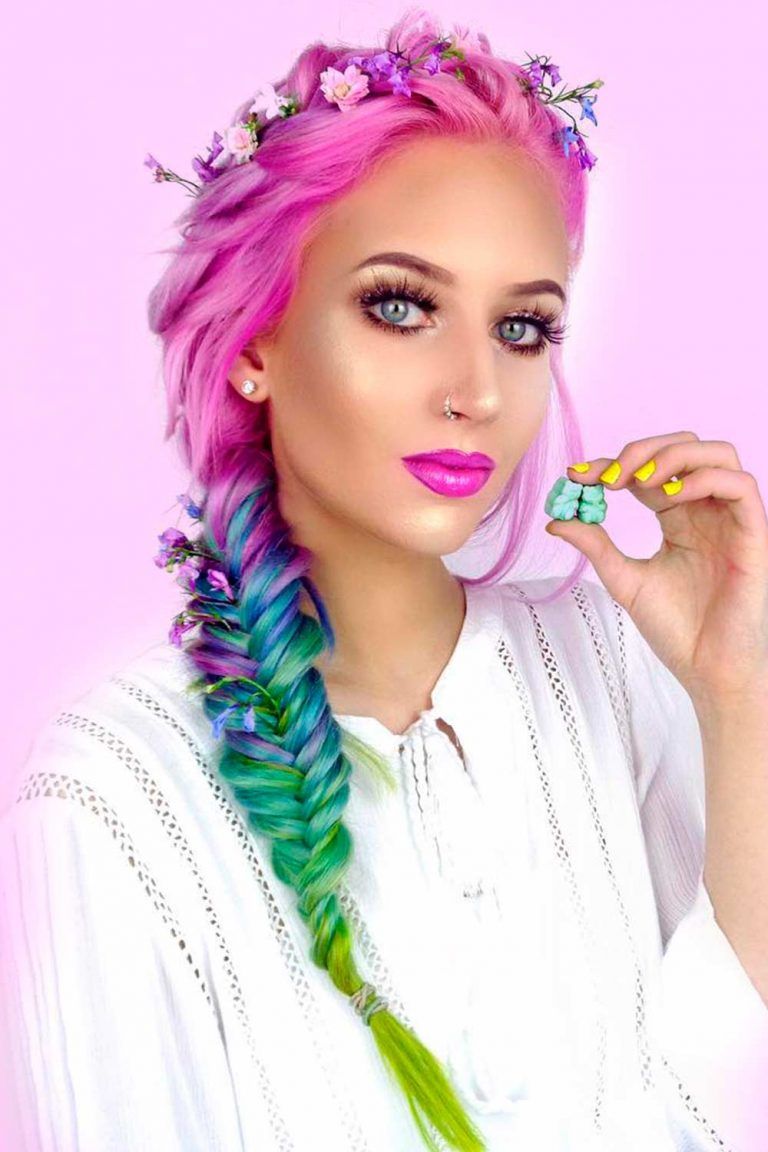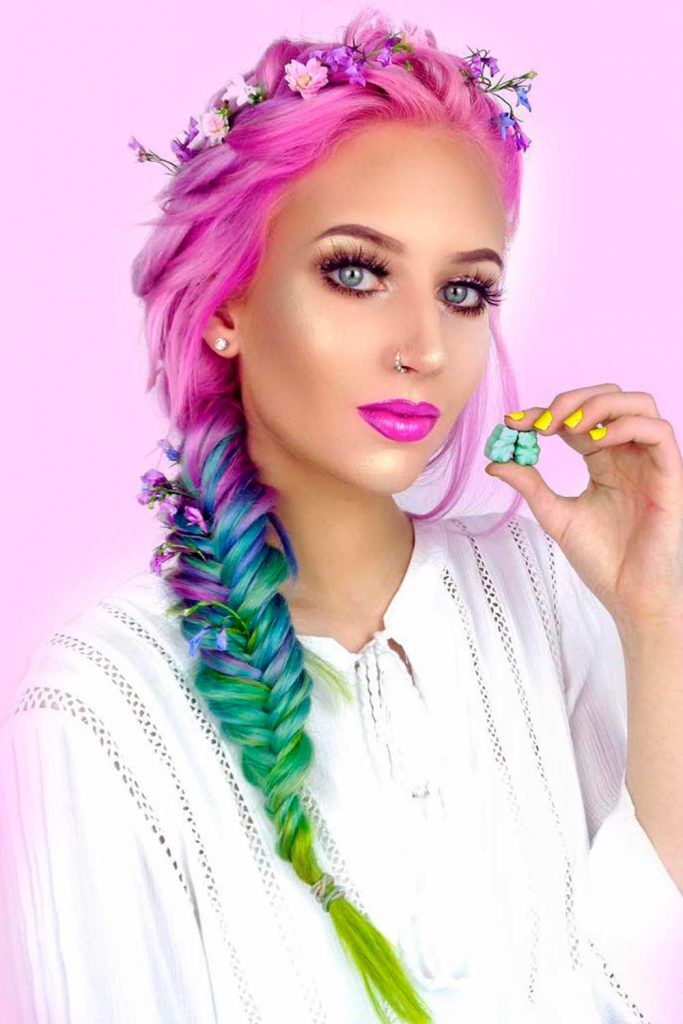 Credit photo: instagram.com/amythemermaidx
This voluminous side braid is simple and pretty. And it is also ideal for either the second-day or untamed and natural hair. To get this lovely look, you will need a comb, two clear elastics, a curling wand, scissors, and of course, a little practice and patience.
Big Dutch Fishbone Braid
Dutch braids don't need accessories; they can outshine any embellishments with their pleasant refined structure. And if you want it to be more festive and unique, nothing will work better than another braided texture. Since fishbone braids can nicely adapt to any look, they will form a stunning duo with your Dutch base.
Double Fishbone Braids
Double braids, regardless of the style, work wonders creating a well-balanced silhouette, perfectly shaped body, and enviable texture to the hair. The best thing is, with the right approach, you can also make them fit special occasions. The structure of fishbone braids allows you to play around with their thickness and shape, so you can pull the edges and give the style a more volumetric look that will complement anything from a festive dress to a formal jumpsuit.
Crown Braid With Flowers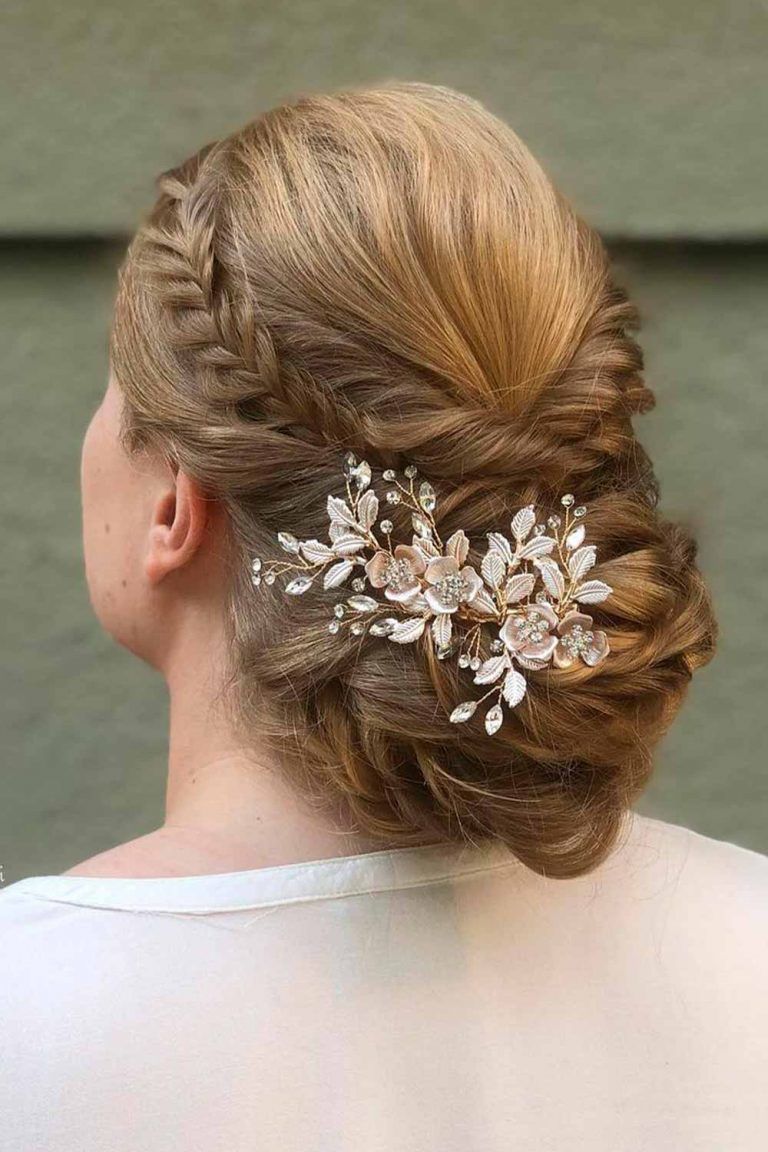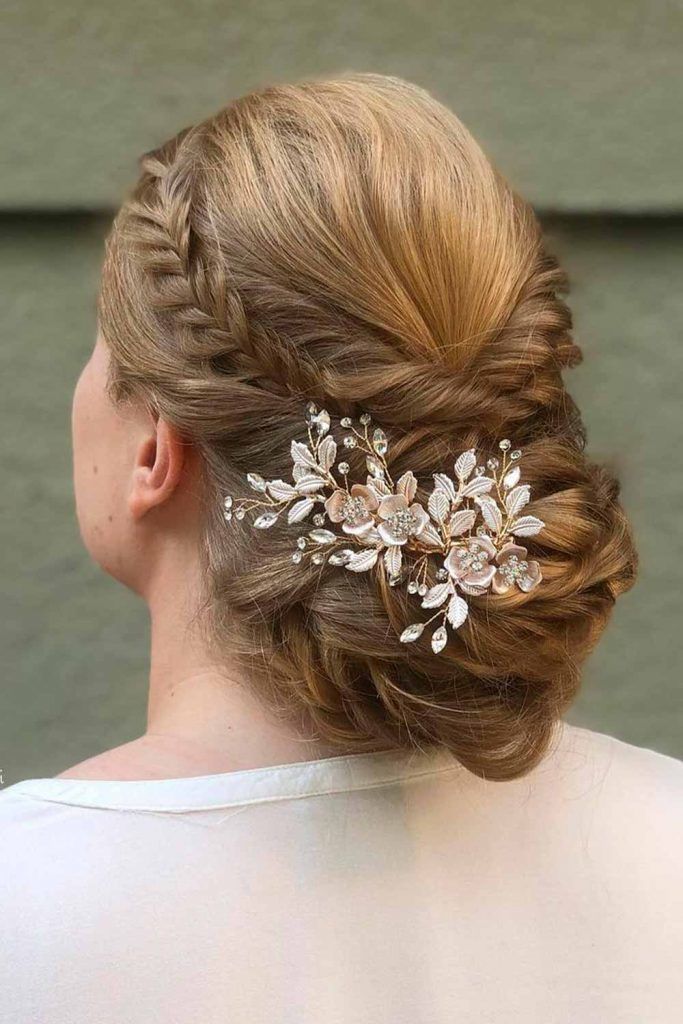 Credit photo: instagram.com/lettileipuri
What can reflect our femininity better than crown braids and flowers sitting on our girly hairstyles? Here, you can see a fascinating combination of various braided techniques, where the fishbone braid serves as a fantastic finish. Needless to say, flowers are just the icing on the cake! Also, balayage enhances the natural movement created by the braided pattern. That's why you shouldn't hesitate to experiment with colors if you sport braids regularly.
Double Dutch Braids Into Fishbone
Another amazing combo of the good old Dutch and Fishbone braids. This time, it's totally one of a kind, because it feeds two birds with one scone. First, it looks unbelievably voluminous and stylish. Second, it's full of creativity! Whether you want to make your thin hair appear fuller or you are tired of all those ordinary braids, recreate this idea to satisfy your need for changes.
Find the style that works for your facial features and fits your style and personality. Once you are more experienced with this fun and unique braiding style, you can get creative and have fun with it! Whether you want a sophisticated and sleek style for a formal affair or a more careful and sassy style for day-to-day wear, you are sure to find the fishbone braid that works for you!
FAQ: Fishbone Braids
What is fish bone hair style?
Fishbone braids are a gorgeous style created by braiding cornrows into lovely shapes. The style was named for the fact that it looks like fish bones in which medium or big cornrows are placed in between or on top of smaller cornrows.
Is it fishtail or fishbone braid?
The phrase fishbone braid has two meanings. Some people believe that fishtail and fishbone are the same braids. African American braids, on the other hand, are plaited close to the scalp, with one big braid in the thinner and middle cornrows linking the main braid at an angle.
What kind of braids are good for your hair?
Knotless braids are a safer hairstyle, because the procedure causes less strain and pulling on the hair roots, reducing the risk of traction alopecia and damage to hair follicle stem cells.
REFERENCES: