You cannot deny that a 4 strand braid looks much more intricate and unusual than its regular version. But at first sight, it may seem that it requires some special training or even professional skills to create. However, in reality, you just need a bit of practice, some patience, and our informative guide, of course. In addition to the most detailed step by step tutorial on how to do a 4 strand braid hair style, it also includes a bunch of the most beautiful ideas for your inspiration.
How To Do A 4 Strand Braid Step-by-Step
So, without further ado, let's learn how to do a 4 strand braid. Just follow the next steps:
Eliminate any tangles and knots. Like with the majority of braided hairstyles, you start a four strand braid by brushing your hair using a hair brush or comb. This will ensure that there is no hair sticking out during plaiting and the braid comes out smooth and neat. Thus, if you decide to choose it as one of your professional hairstyles, you may not worry that it is going to look inappropriate.
Divide the hair into four equal parts. Using your fingers or a rat tail comb, section out four even strands of hair. To make sure you do not mess it up, first, divide all of your hair into two same size sections and then divide each of them in half too.
Label each strand in your head. For your convenience, assign numbers from 1 to 4 to the strands, from left to right. Hold each strand of hair between your fingers – 1 and 2 in the left hand and 3 and 4 in the right one.
Start interweaving the sections. Grab strand 4, place it over strand 3, then place it under strand 2 and finally place it over strand 1. Now take strand 1, place it over strand 2 and under strand 3. In this way, we have performed weaving from left to right and back.
Relabel the strands and continue braiding. Now assign numbers from 1 to 4 to the strands again and repeat the previous step. Keep going until you reach the end of your hair.
Tie the 4 strand braid hair with an elastic band.
Grab a hair tie and secure the braid with it.
Check Anastasia's Professional Tips
Similar to a French braid and other braid types, you can smooth out the strands with your fingers during the plaiting process to ensure the result is neat.
The position of the strands should alternate in the following order – over the strand and under the strand. So, memorize the over-under pattern in order not to confuse what to do next while braiding.
Have easy and successful braiding!
Hairstyle Ideas With 4 Strand Braids
Of course, this is not the only way to create a 4 strand braid but arguably the easiest. As soon as you master the classic flat braid version, you can move on to a 4 strand round braid and a rope braid, which looks unbelievably beautiful in a Lagertha hair style. Also, for light brown hair, you can try such options as a four strand Dutch braid, a crown braid, a headband braid and a waterfall braided hairstyle. Girls with dirty blonde hair should try to braid 4 strand side plait, a messy bun updo, a high four strand ponytail or embellish their hairstyle with a florette. There are also many other gorgeous 4 strand braid hairstyles for every hair type and color. Below, we have put together some of the best ideas.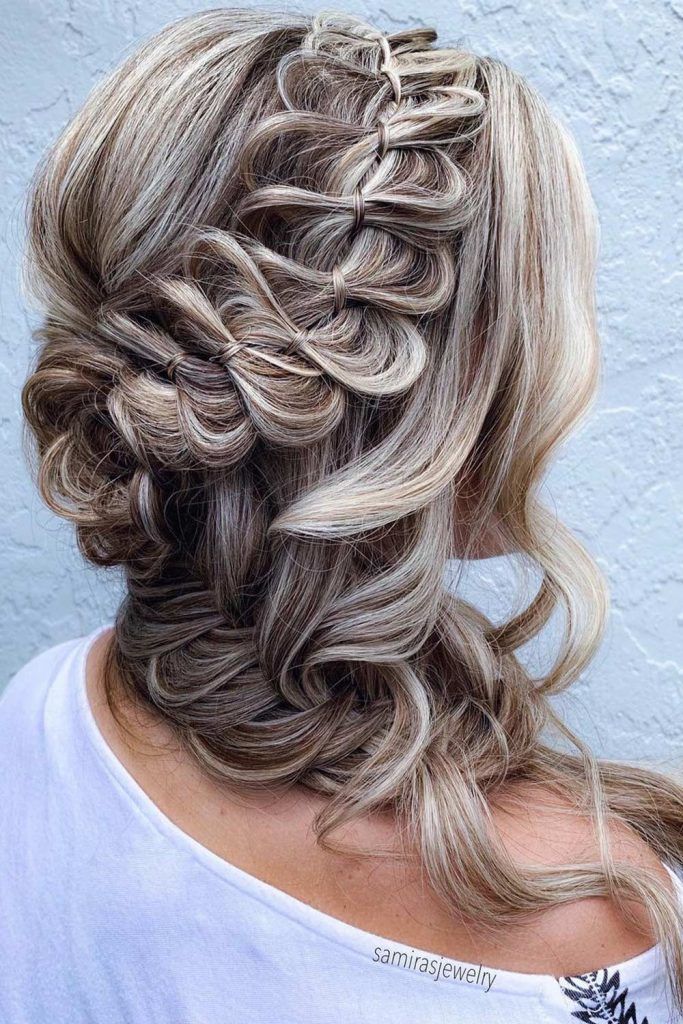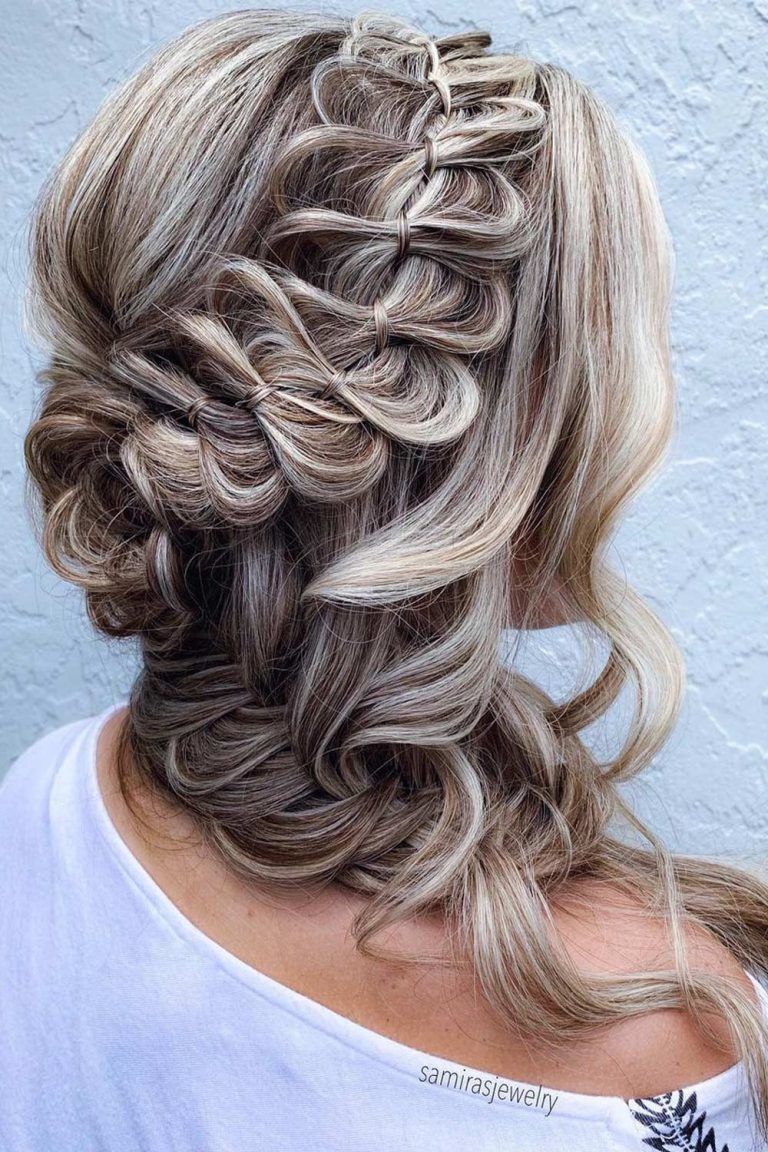 Credit photo: instagram.com/samirasjewelry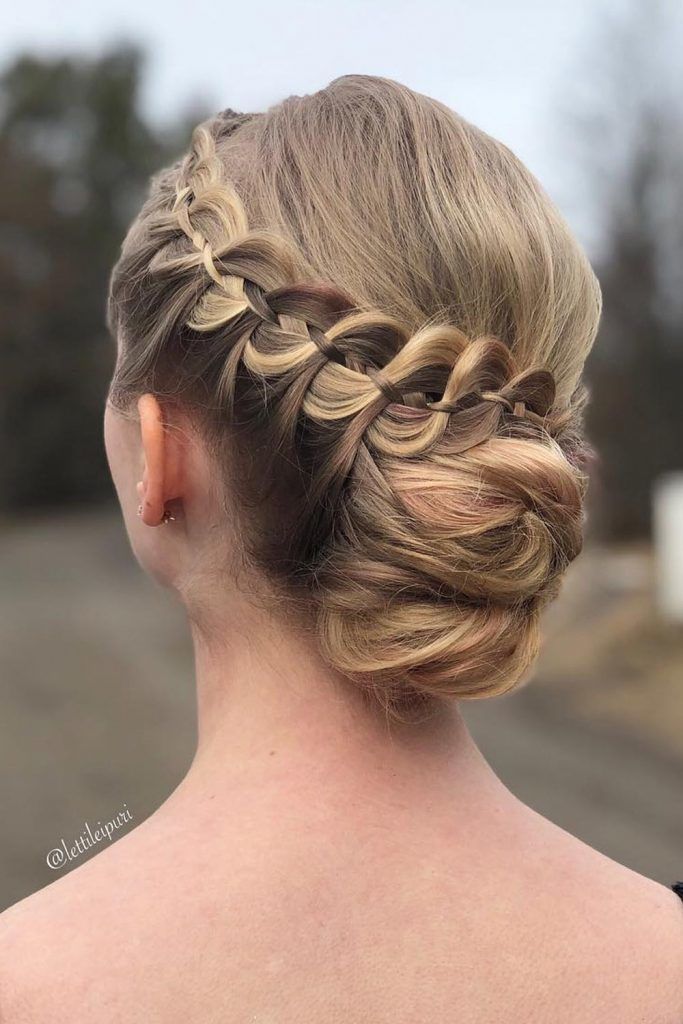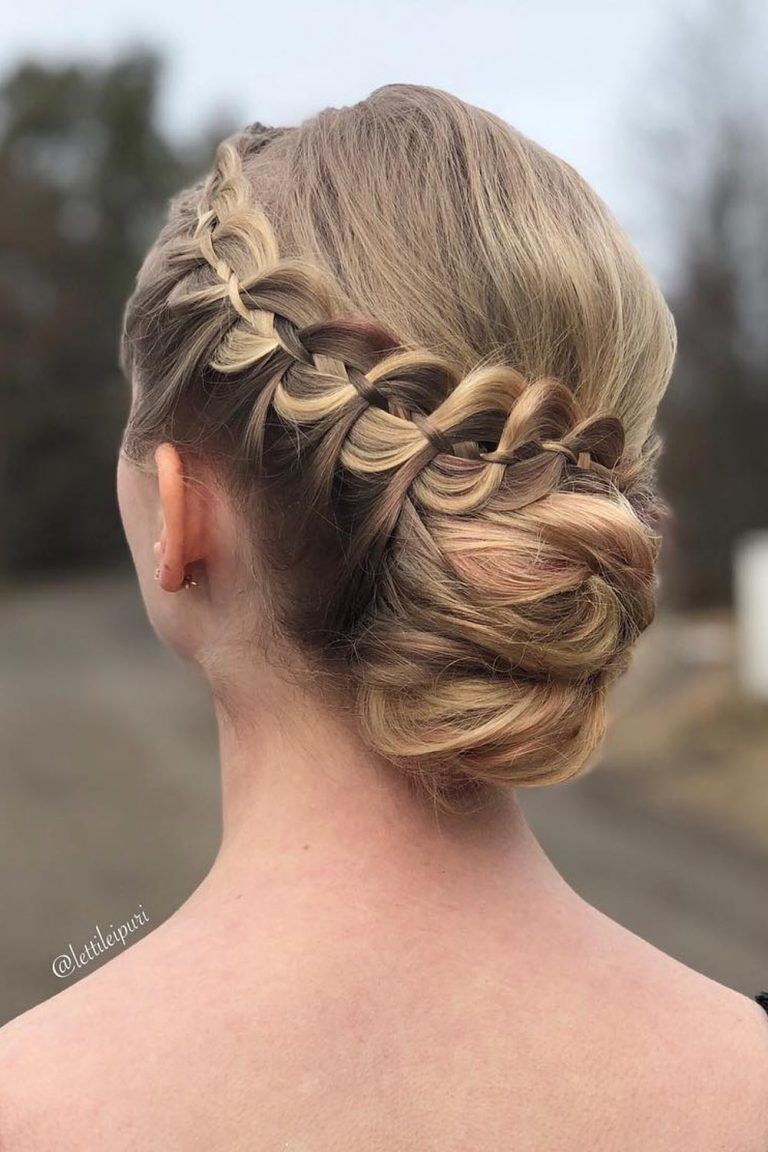 Credit photo: instagram.com/lettileipuri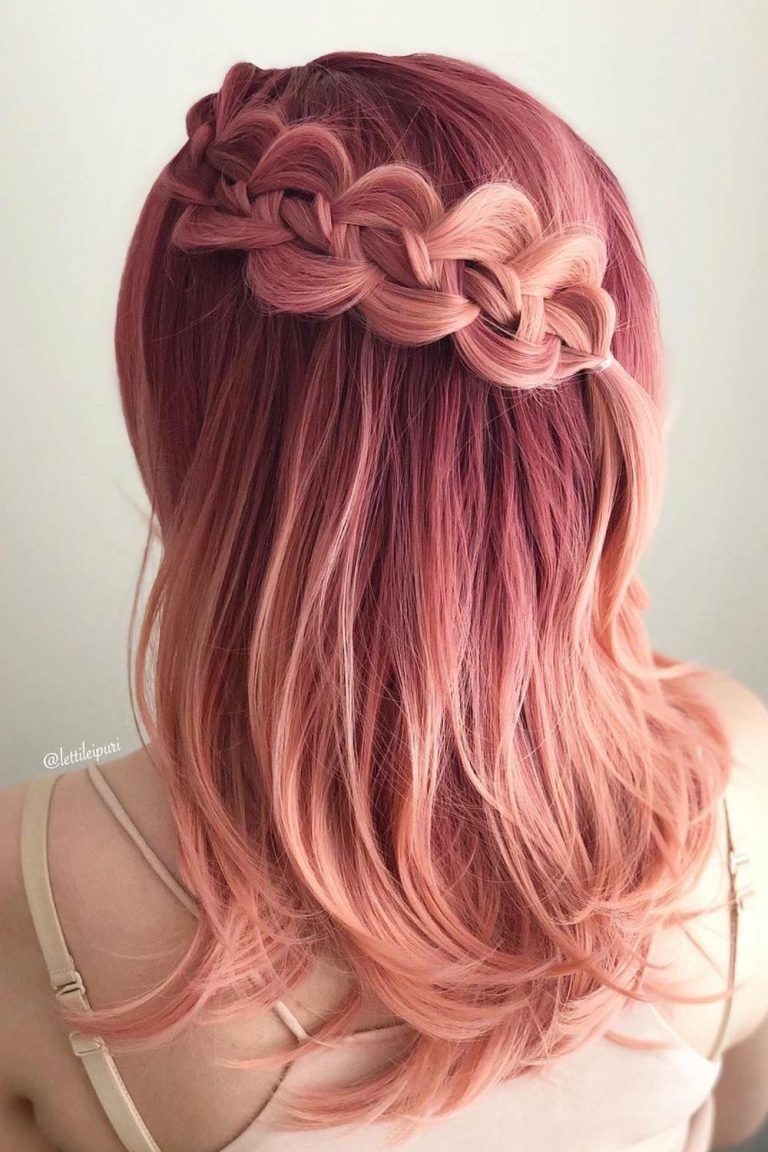 Credit photo: instagram.com/lettileipuri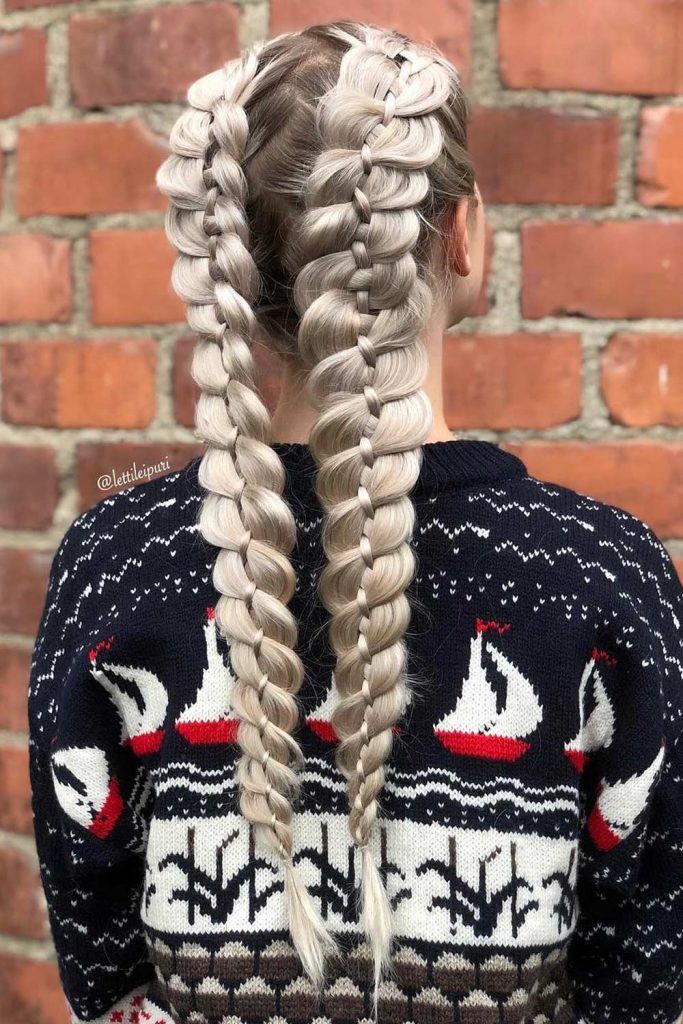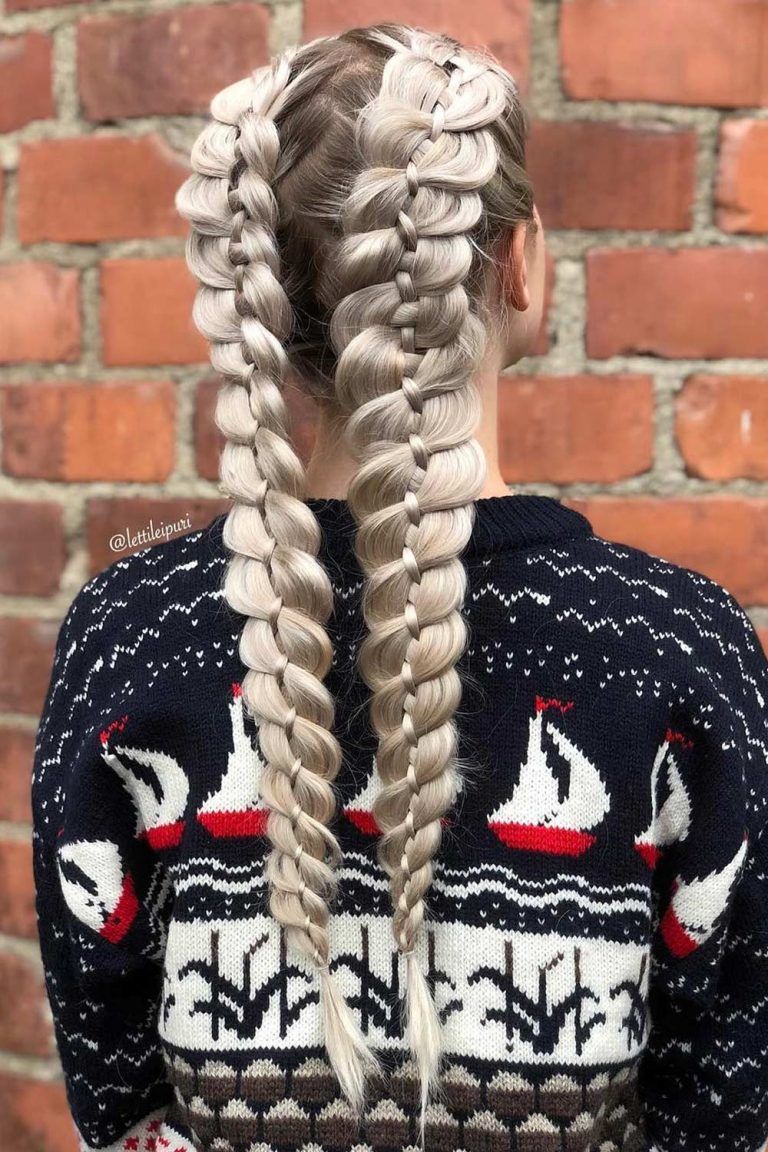 Credit photo: instagram.com/lettileipuri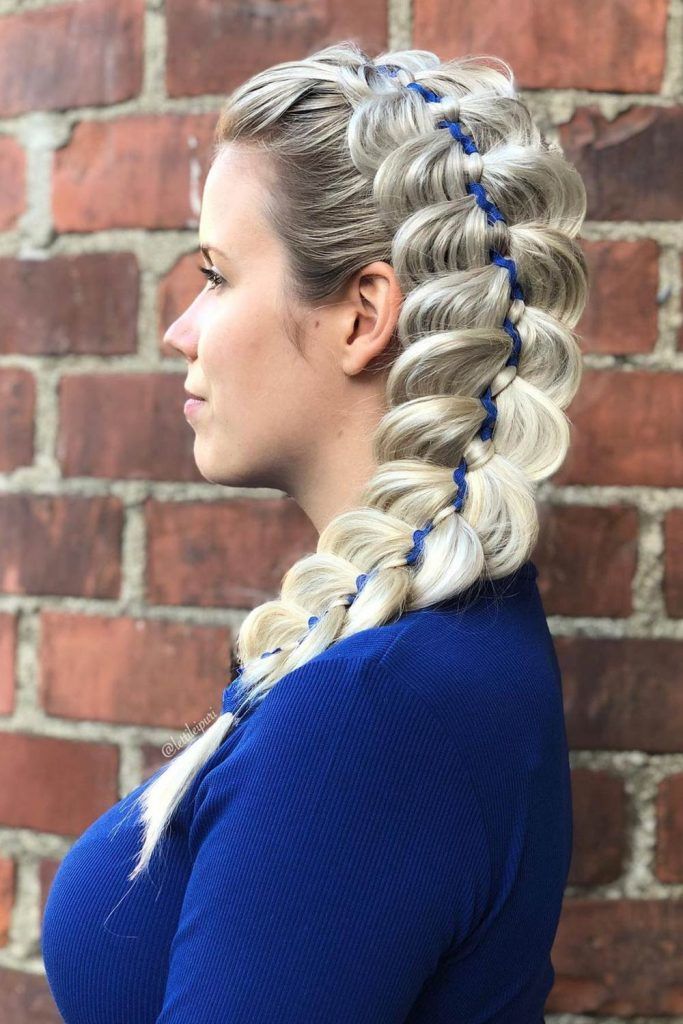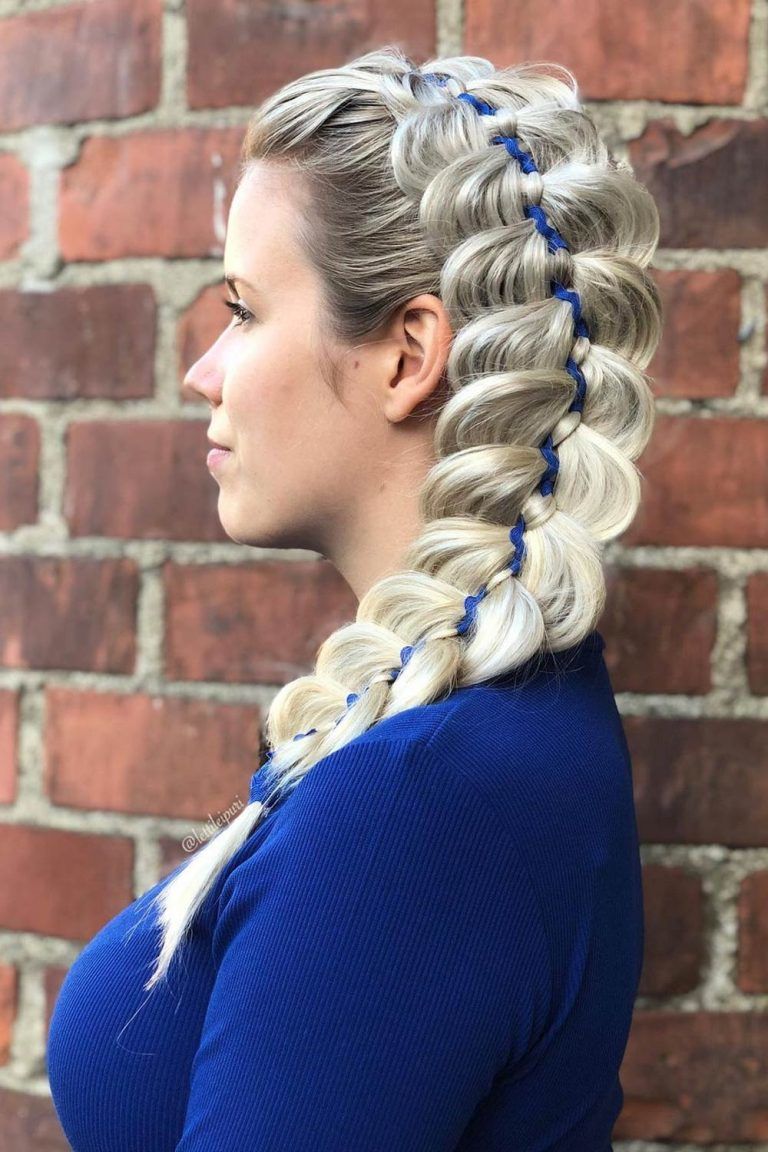 Credit photo: instagram.com/lettileipuri
Now we hope you are convinced that there is nothing scary or overly complicated about a 4 strand braid. By simply crossing the sections of your hair, you can achieve quite an impressive hairstyle. Even if it did not work out the first time, do not give up. You are sure to master this technique and get the most fine-spun four strand braid in no time.
FAQ: 4 Strand Braid
What braid uses 4 strands?
A four-strand braid can also be done in the Dutch manner, which is a pop-up French braid. This method is a bit unusual. Cross strand 1 under strand 2, then across strand 3 and finally under strand 4.
Are cornrows Dutch braids?
Cornrows are similar to Dutch braids, except that with Dutch braids, only a portion of each section of hair is braided, whereas with cornrows, each section of hair is braided all the way to the centre of each braid.
What is the best color for braided line?
Green braided fishing line is one of the most preferred color options for a reason. Green braids frequently blend in beautifully in nutrient-rich environments like bays and lakes.
Was this article helpful?