We are in a need of fresh spring hairstyles as the warmer days are right around the corner. The temperature is rising, flowers are blooming, birds are singing, we are wearing fewer items of clothes, and new hair trends start popping up. All women have a strong hankering to make some changes in their lives with the beginning of the new season and usually start with hair.
The ideas of spring hair are so numerous that it may be hard for you to get through all of them. Check out our collection and save some time.
Updo Hairstyles
Amazing Buns Updos
Source: tonyastylist via Instagram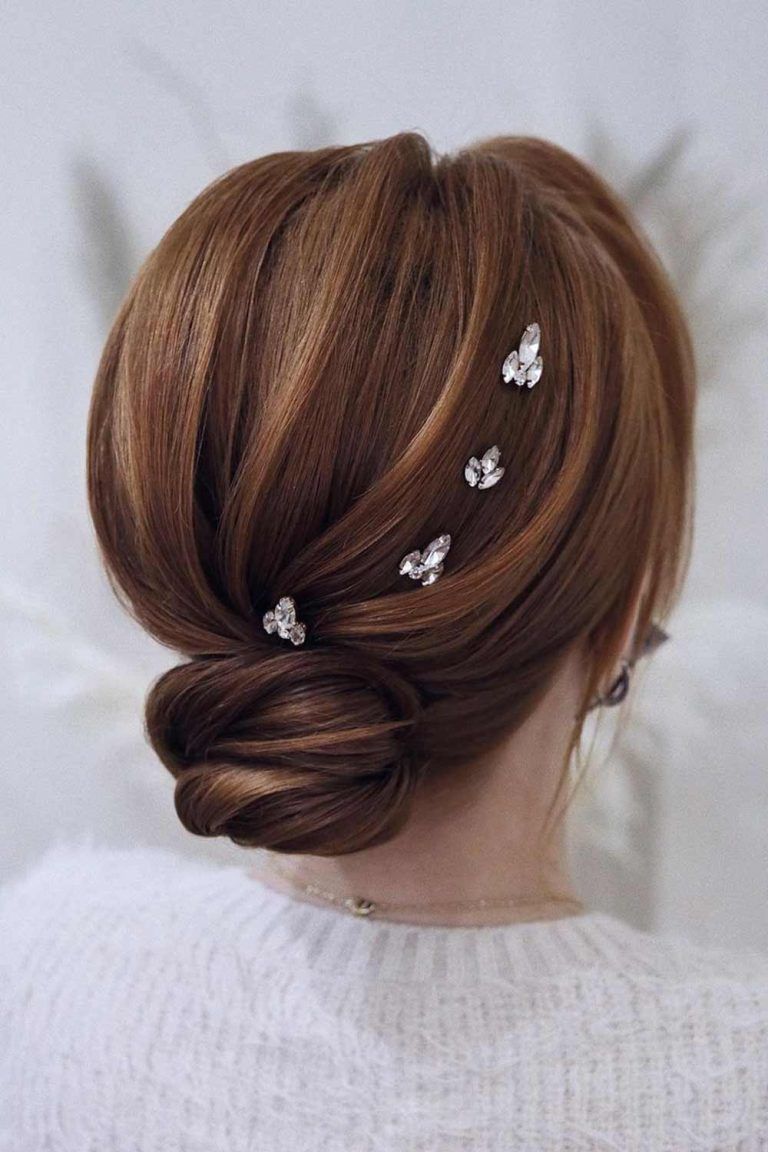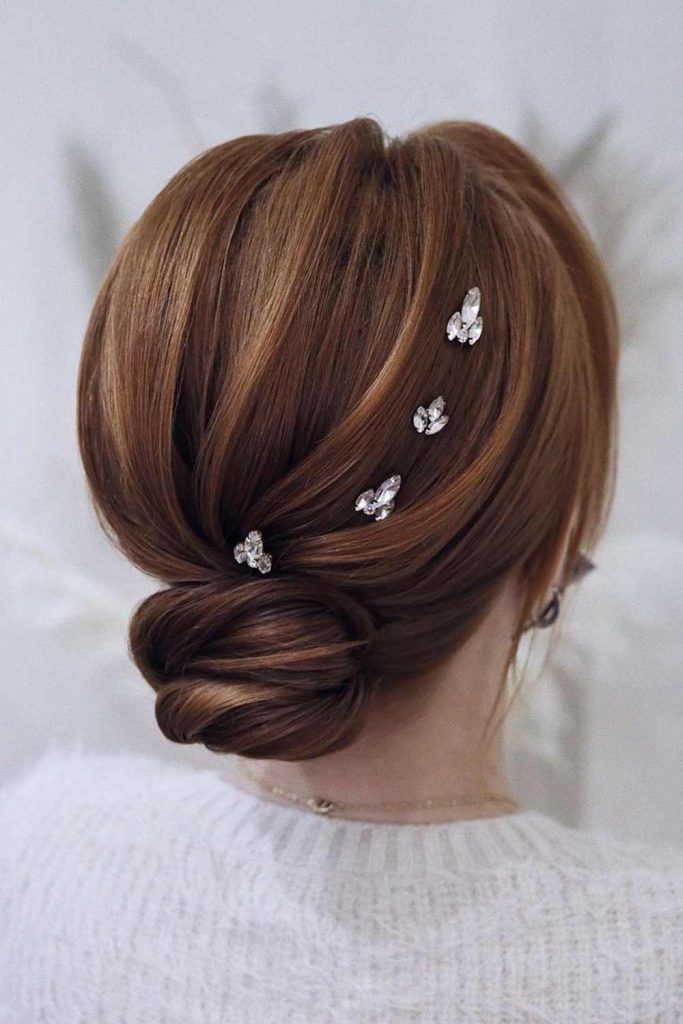 Those who are into delicate girly looks should like these lovely updos. Updos keep our face open, so nothing can hide your amazing smile this summer. A high bun with a front braid, a braided low bun, or a braid all over the crown: there are so many things to try. Girls with thick hair shouldn't pass by the first picture, as this idea shows how you can make your full hair look neatly. If you are a girl with thin hair, a loose braided bun will be in handy: it's all about the volume. All these ideas are perfect, which one do you like the most?
Ponytail And Dutch Braids Combo
Source: sass.and.braids via Instagram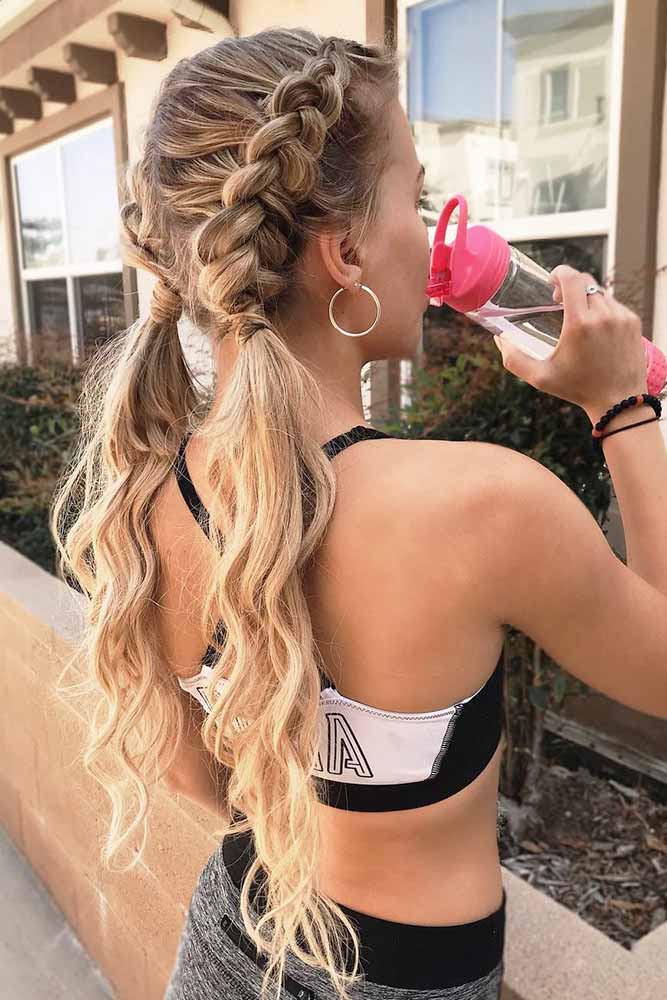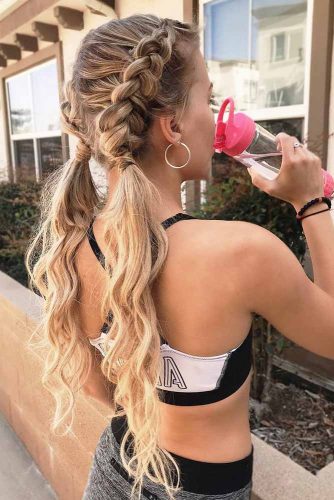 Braided ponytails can be worn with anything. You can wear them to friend's wedding, neighbor's barbeque or laid back weekend outings. There are braids and ponytails combo for every occasion!
Wrapped Spring Updos Hairstyles
Source: Caithelle_hair via Instagram, Inspobyelvirall via Instagram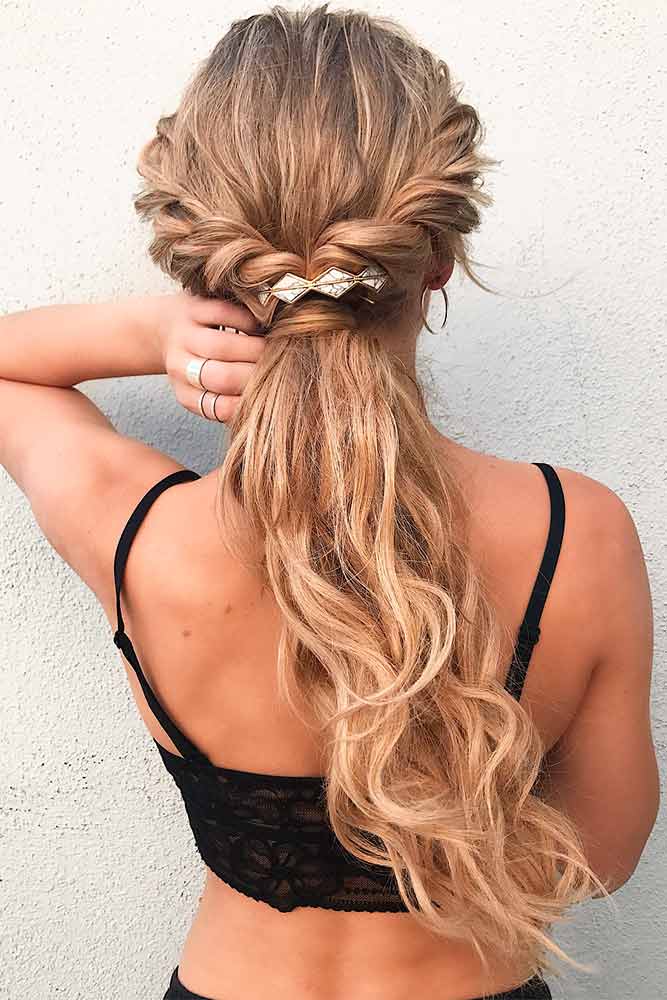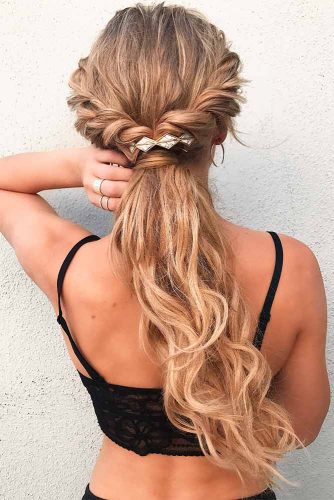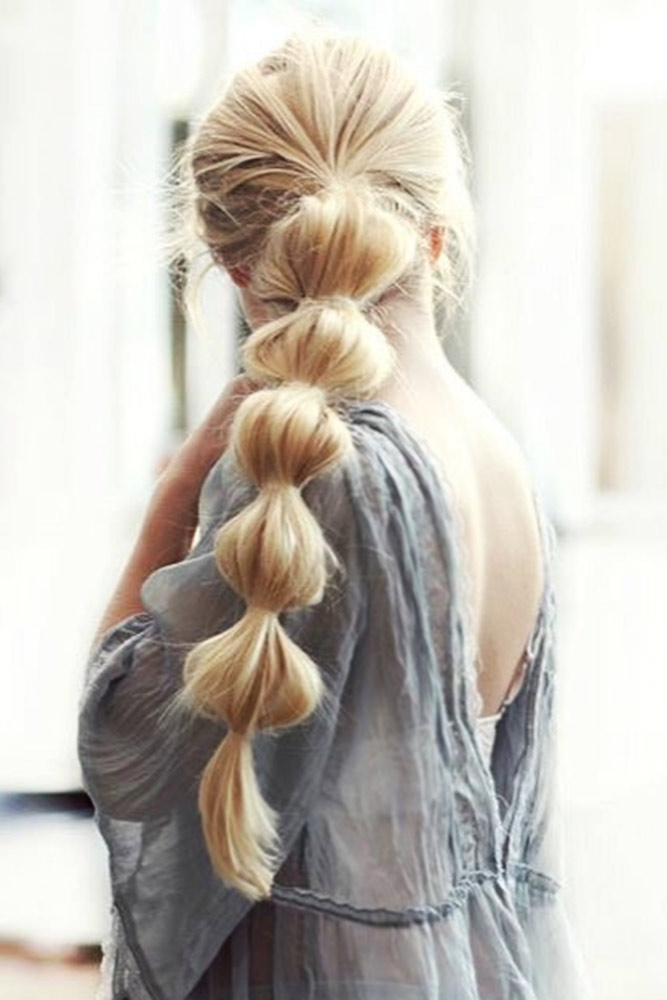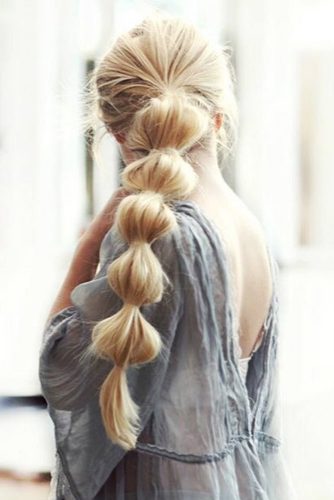 Observing the hairstyles in fashion shows, we can say that ponytail hairstyles will undoubtedly be a huge hit in spring. It will also be a nice idea for a super busy morning.
Pretty Wavy Ponytails
Source: snukieful via Instagram
We could not forget about bringing ponytails up in no case. Apart from the benefits that ponytail grant you, we mean the easiness and polished look, they can also be pretty different, and there is always a sure way to take your hairdo to the next level. The boldest of you may experiment with colored locks while the others can easily upgrade their ponies with a fancy bandana or a cute loose side braid. Adding some loose waves to your pony is not a must but a worthy suggestion worth mentioning and using to your advantage.
Messy Twisted Updo Hairstyles
Source: samirasjewelry via Instagram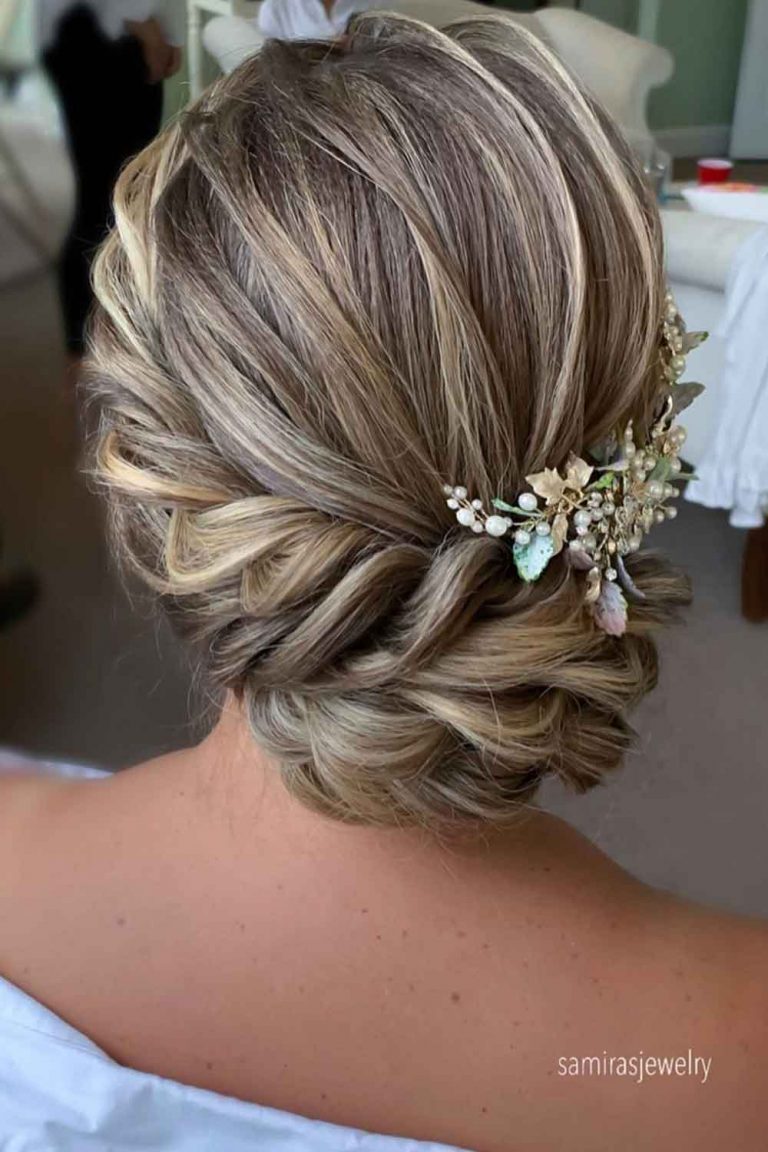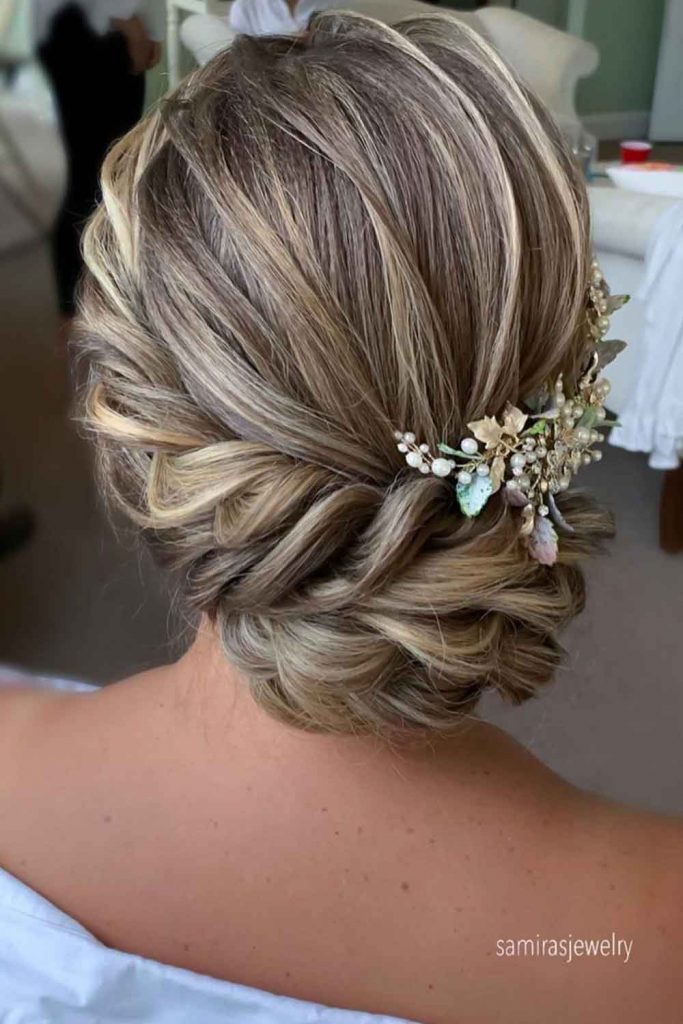 When it comes to popular hairstyles, it is not a secret that most of them need to be pretty easy to accomplish. That is why an updo is something more than perfect to suit the role. But when a regular, sleek updo gets a little boring, it is time to set your imagination free. Leave a few strands out and loose or experiment with a messy twist, the choice is yours, but the charm and easiness required when spring comes will be preserved in any case. Take a pick!
Braided Bun Hairstyles
Source: aurorabraids via Instagram
Among all the popular hairstyles for long hair, braided ones deserve special attention. The field of experimentation when it comes to braiding is vast and full of possibilities. Since we are interested in trending hairstyles that are going to suit spring season perfectly then, braided updos are worth mentioning. The thing is that anything that comes in with braids is already considered to be feminine and sweet. If you spice your braided updo with some fresh and lovely spring flowers, there will be no rivals to your beauty!
Half-Up Hairstyles
Wavy Combo Half-Ups
Source: sass.and.braids via Instagram, Mimiikonn via Instagram, sass.and.braids via Instagram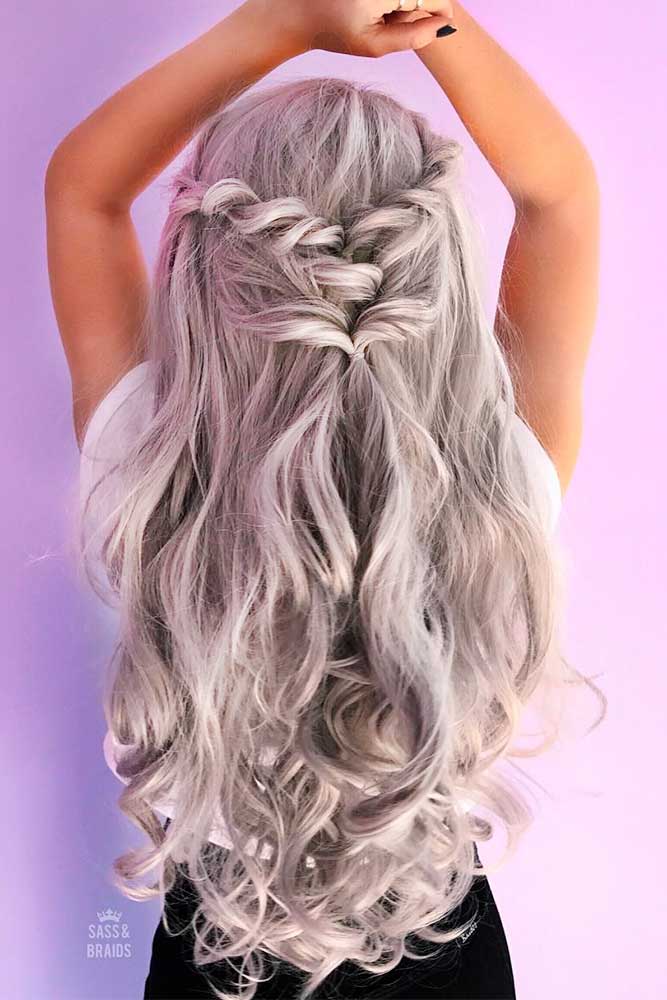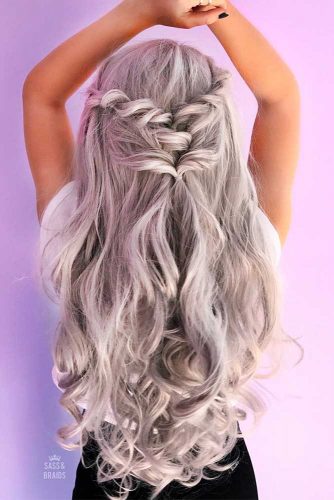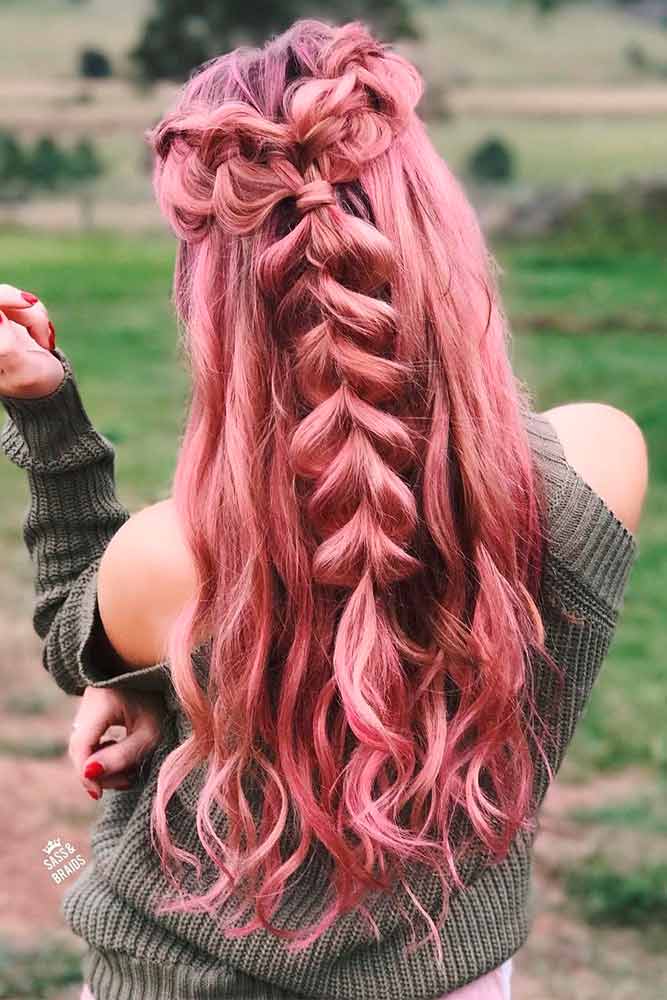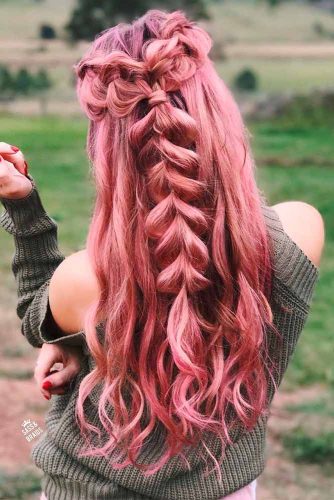 What can be better than fresh spring wind? To feel the real spring pleasure, let your hair down, girl! You will love how your beautiful hair flatters in the wind, and everyone will fall in love with your loose locks. Look at these pictures: these girls take the best out of their long hair. How do you like the idea of half-up- half-down hairdo? Admit it, they look awesome, especially when your wavy hair is embellished with braids. One of these ideas definitely worth trying!
Half Up Half Down Twisted Hairstyles
Source: sass.and.braids via Instagram, sass.and.braids via Instagram, sass.and.braids via Instagram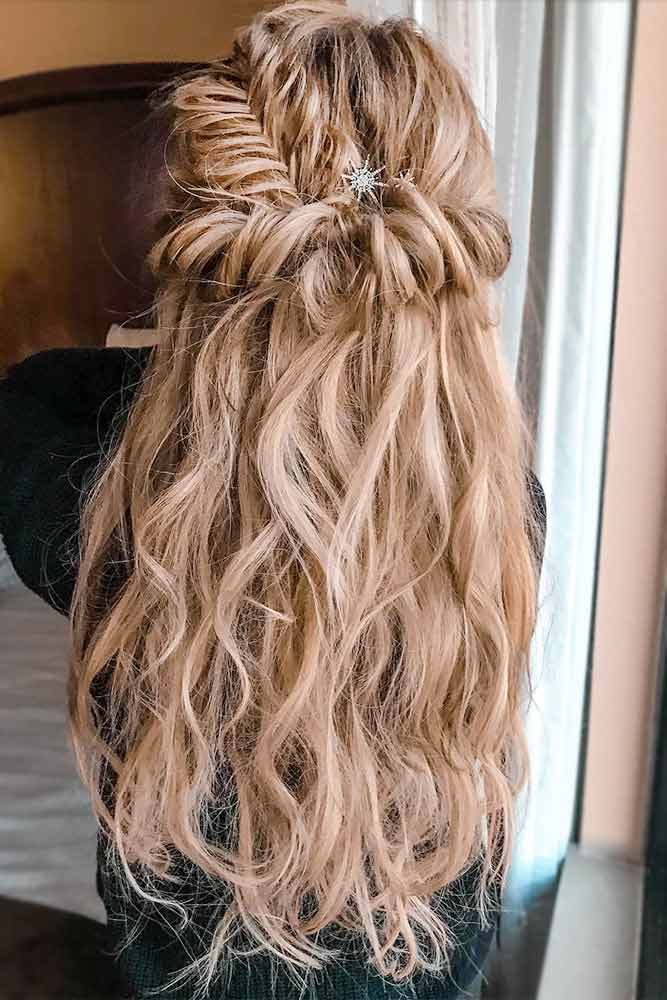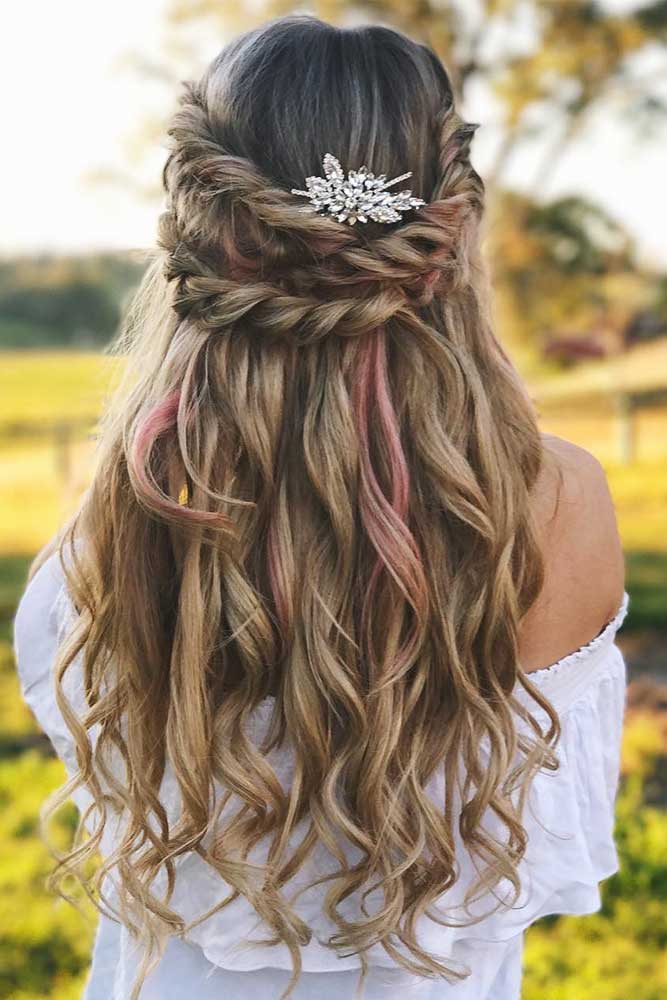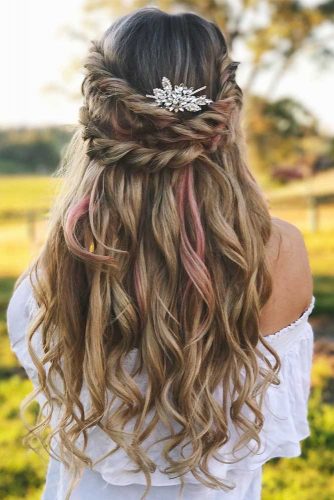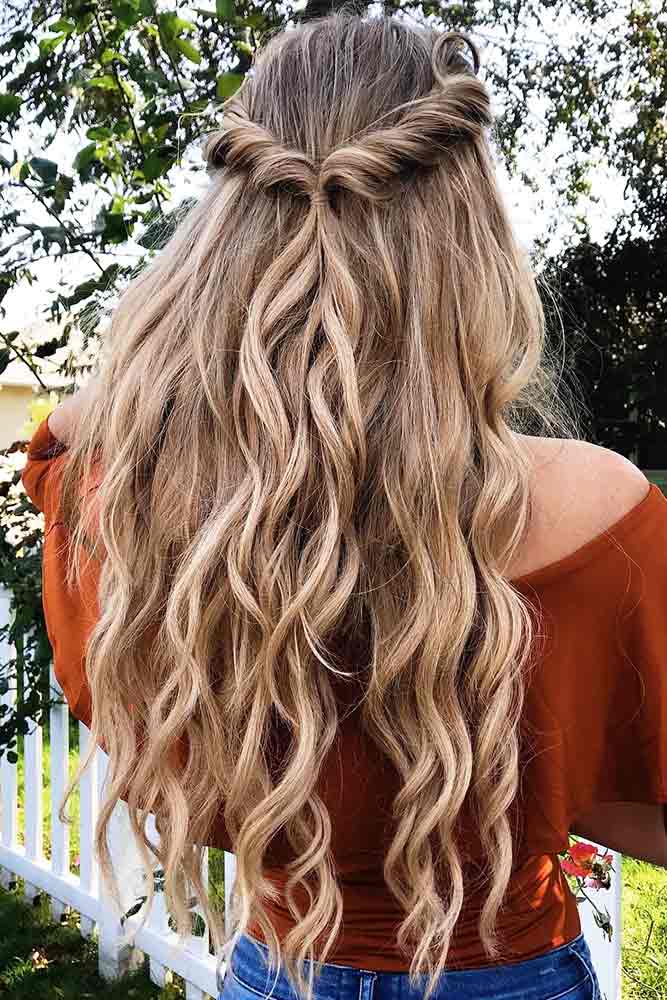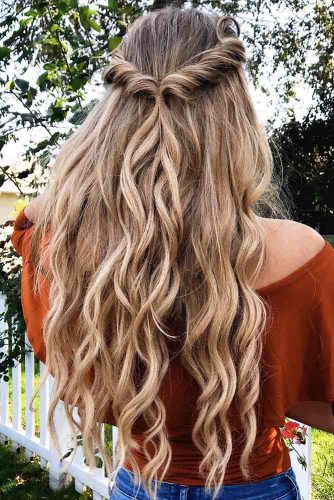 We're always on the prowl for hot new hairstyles that are easy and cute. Whether you're headed to a fancy special occasion or just looking for a way to change up your everyday hairstyle, these half up half down charming spring looks can help you.
Messy Wavy Half-Up Hairstyles
Source: Habitsalon via Instagram, Mimiikonn via Instagram
First of all, blow dry your hair with a brush in a round shape to get more volume to your roots. And secondly, no matter which braid you pick, always finish with a holding product to look flawless all day long.
Long Half-Up Hairstyles
Source: snukieful via Instagram
Half-up hairstyles are not the new hairstyles, but that does not make them any less trendy or special. Half-up styles are perfect for boasting off both hairstyles and colors. The thing is that the best way to show off the depth and transition is to gather your hair so that it draws attention to what you would like it to. There are countless ways to upgrade your half-up hairdo, flowers, bows, braids included. See for yourself!
Down Hairstyles
Lovely Hairstyles Ideas For Wavy Hair
Source: Negin_mirsalehi via Instagram, Jenniferauada via Instagram, Inspobyelvirall via Instagram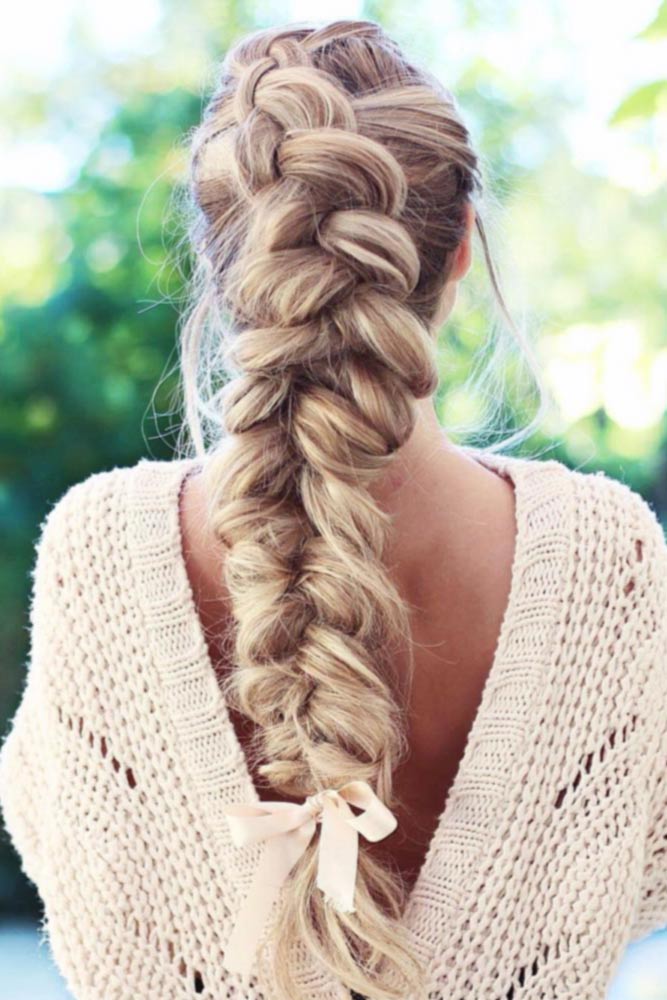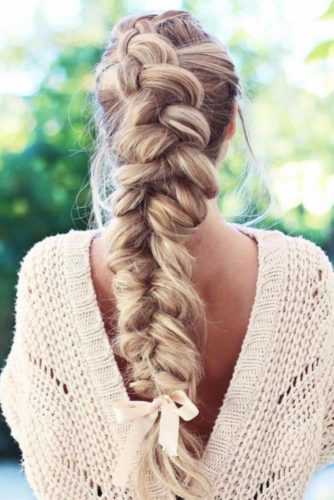 A hair tutorial will be exactly what you need for creating spring hairstyles if you are new to this area. It will make the process a hundred times easier and understandable for you.
Beautiful French Braided Hairstyles
Source: Mimiikonn via Instagram, Phiaka via Instagram
And a chic braid is another all-time trend. Let us see which styling tricks can make your braid look super cute and elegant, as if done by a professional hair stylist.
Gorgeous Topsy Tail Hairstyles
Source: Ashleyglazerhair via Instagram, Thebraidsfactory_by_terebova via Instagram, Ulyana.aster via Instagram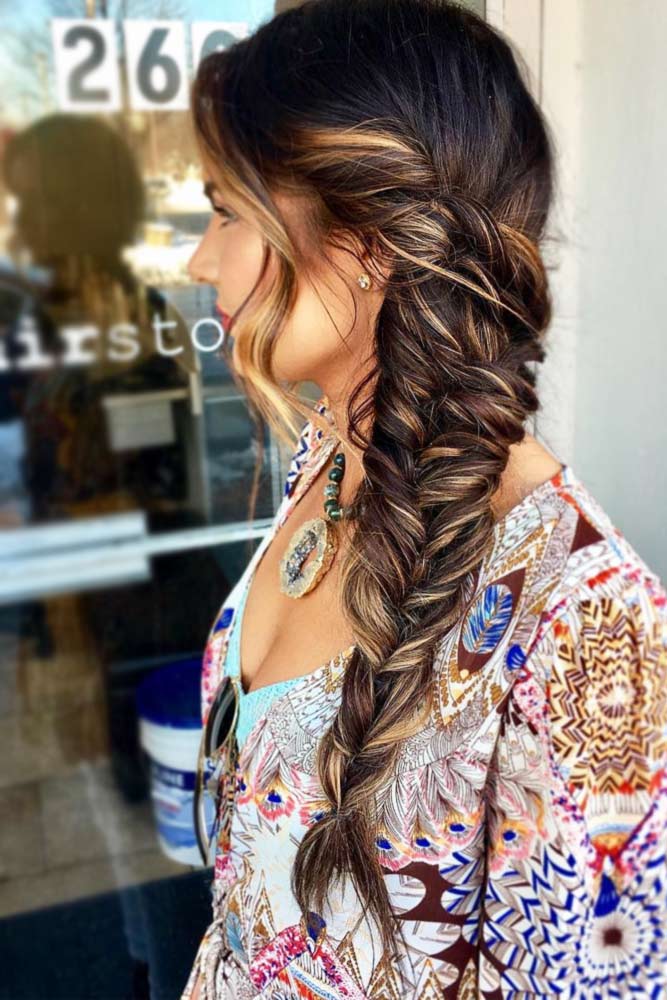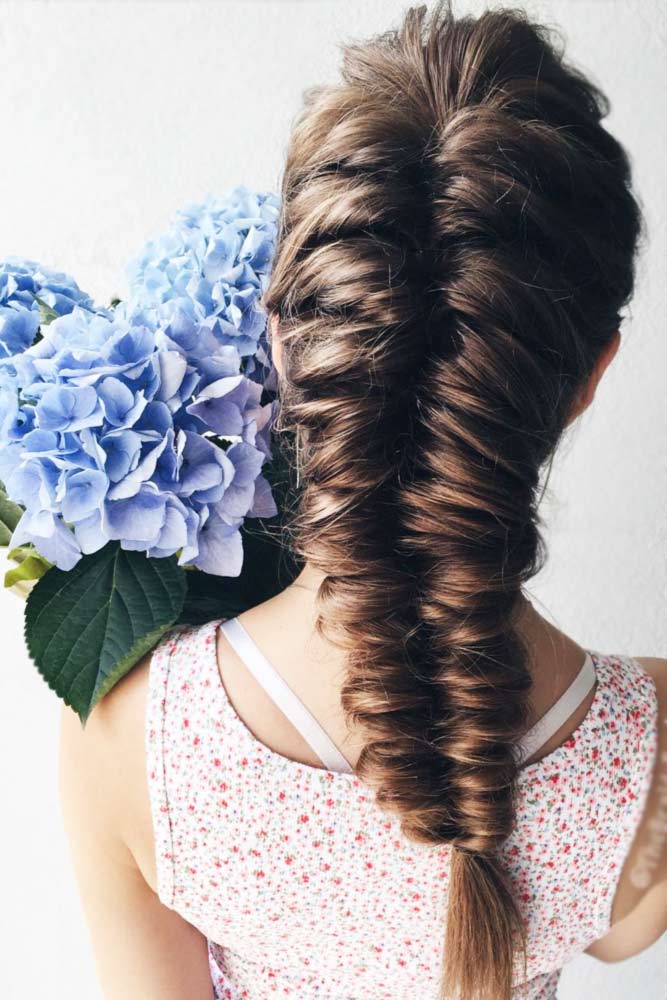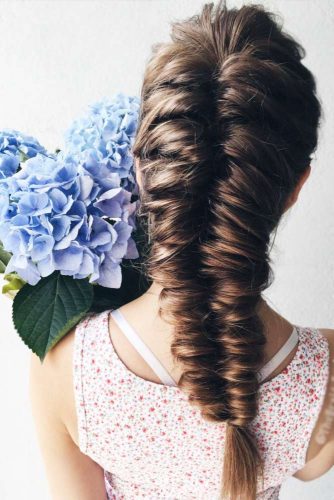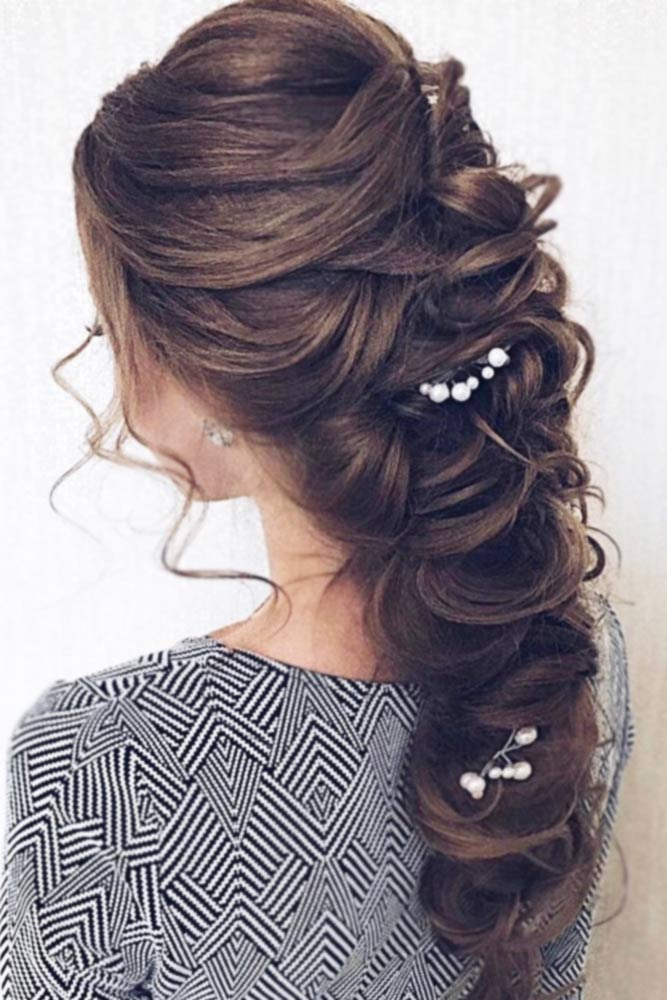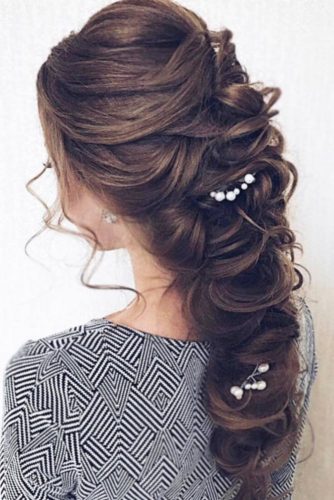 However, you can choose another braid. Maybe you like something more intricate or, to the contrary, easier. But no matter which braid you pick, always finish with a holding product to look flawless all day long.
Braids Hairstyles With Flowers
Source: aurorabraids via Instagram
Those of you who are looking for hair styles for ladies have come to the right place. There is nothing to enhance your beauty better than a properly chosen braid. It is a matter of taste and preferences, but a loose braid adorned with flowers will grant you that easy-going and flirty look. If you are looking for something more conservative and elegant, then a classy fishtail with voluminous sides will suit the goal perfectly. Do not forget that the spring is that time nature wakes up, that is why decorating your hair with flowers is more appropriate than ever!
Down Spring Hairstyles With Headbands
Source: aurorabraids via Instagram
Sometimes all you want is the least time and effort spent on your fabulous spring hairdo. That is where wearing your hair loose seems like a great idea. Yet, let us not forget that following the trends and looking fashionable is still very important. To achieve that with your gorgeous mane down you can add a nice rose garland to the top or secure the hair from falling into your eyes with the help of a stylish silky scarf. Loose waves will add that special charm to your look that is why you should better take that into consideration.
Braided Hairstyles With Accessories
Source: aurorabraids via Instagram
Those of you who had to forget about all those fancy accessories you have stored due to the winter time can rejoice now. Spring is not only the season of fun but also of experimentation. No matter which type of hairdo you decide to pull off today do not forget to add a few intricate decorative elements to it. Do not be afraid to attract adoring glances and to create a new trend on your own. We hope these ideas will inspire you!
FAQ: Spring Hairstyles
What is the new hair trend for this spring?
Strong, harsh cuts are making a big comeback this spring, with pixies and short bobs. What's the best part? They'll be a blunt cut to fit you, regardless of your face shape or your hair type.
What is the new hairstyle trend for this year?
One of the greatest fall hair color trends for this year is chunky highlights in tones similar to your natural color, which you'll be wearing far into the winter. You can expect easy maintenance and grow-out with this hairstyle, so you won't have to walk through the rain and snow for a touch-up every 5 weeks.