By:

Glaminati Media

| Updated:

11/29/2018
Romantic Half Up Half Down Prom Hairstyles
Consider half up half down prom hairstyles in case more common for the occasion updos and downdos are not to your taste. Thus, you can enjoy the best-looking features of the two hairstyles. That is, one part of your hair will be lifted up in an elegant way, while another part will flow freely.
Braided Half Up Half Down Prom Hairstyles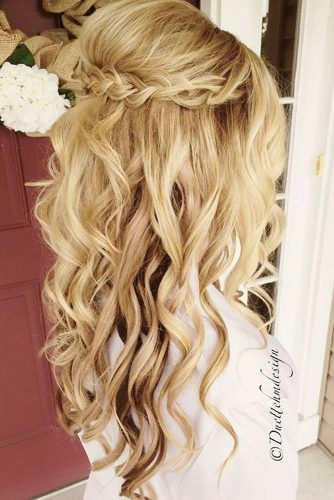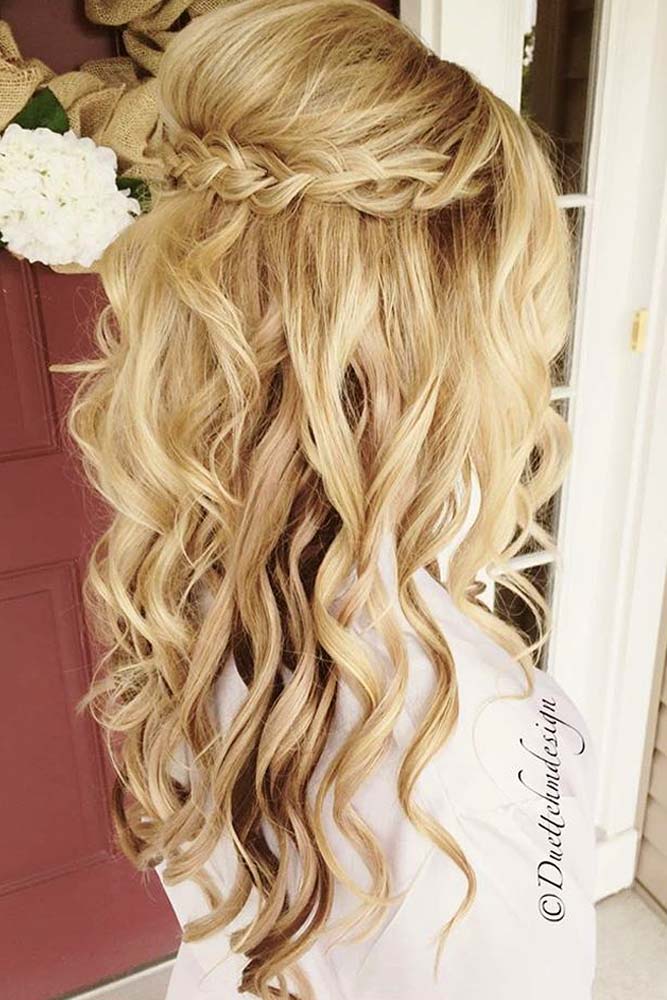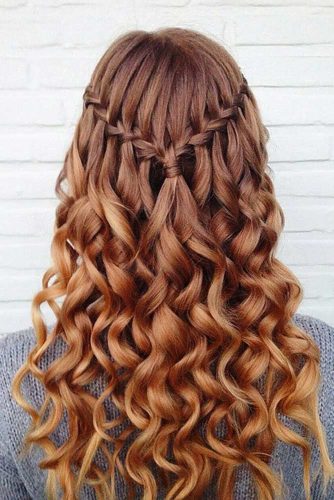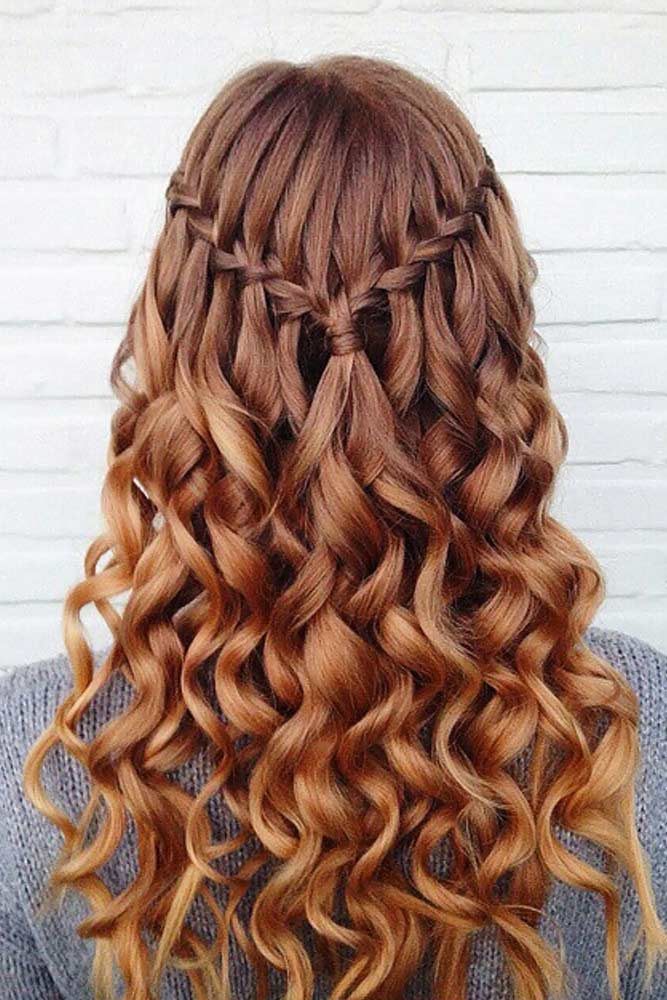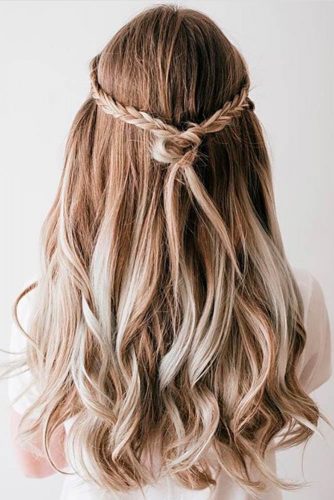 Half up half down hairstyles look as gorgeous as prom hair updos and, clearly, they are not less popular this season. Consider curling the down part for your hairstyle to be the real showstopper at a party.
Cute Half Up Half Down Prom Hairstyles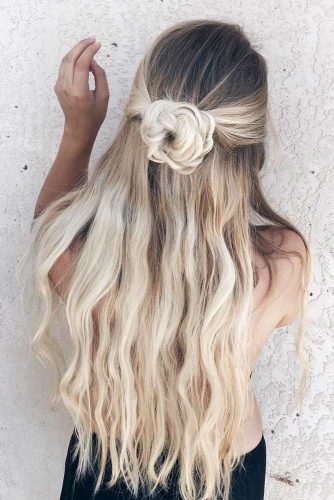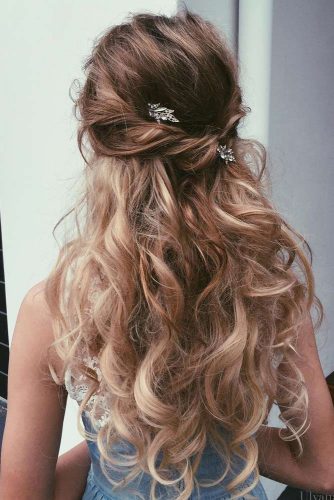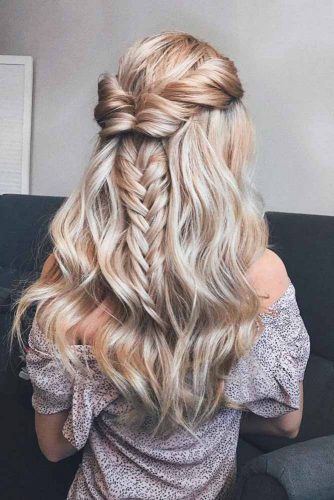 Besides, these slightly waved half up half down hairstyle ideas for prom look super romantic. And good news is that such hairstyles compliment all face shapes, so every lady can sport one.
Half Up Half Down Prom Hairstyles With Braids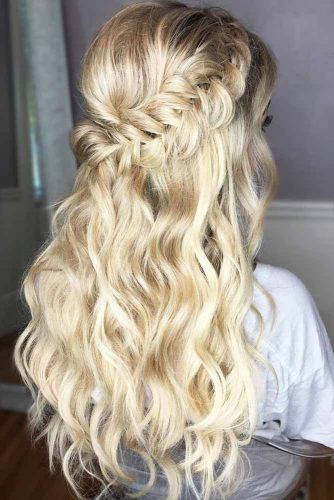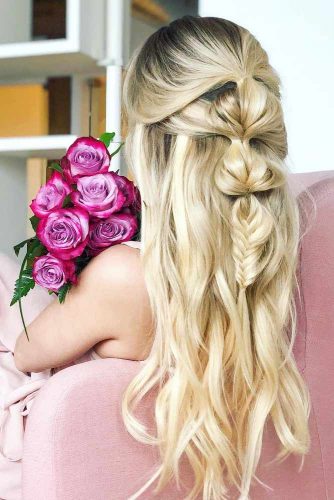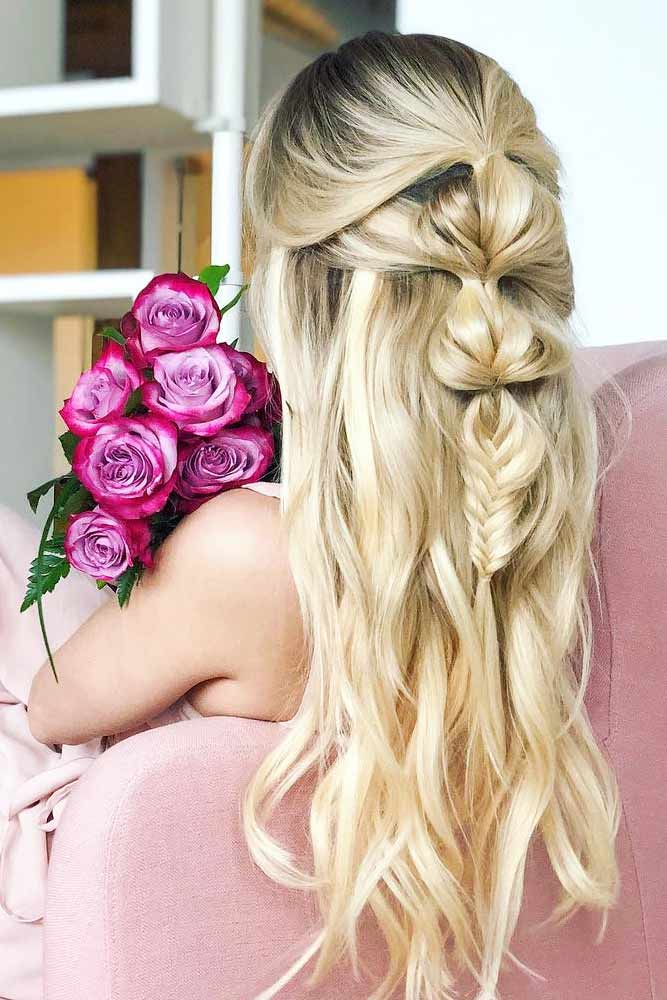 Braids can be a cute embellishment for your gorgeous long locks. You will become an object of envy!
Attractive Half Up Half Down Prom Hairstyles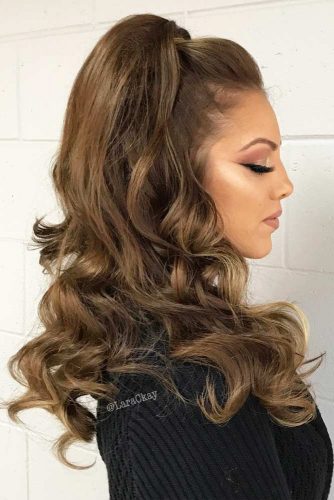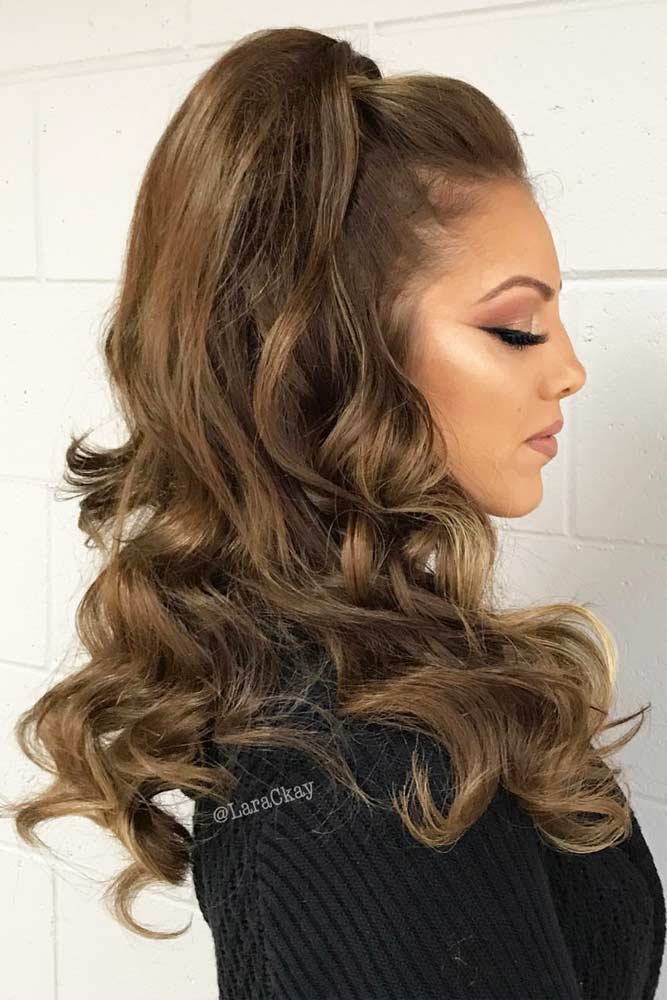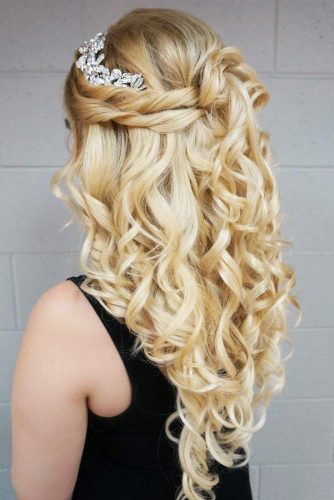 Have you ever tried to create a bow with your hair? That pretty element will enhance the beauty of your hairstyle.
Amazing Prom Hairstyles For You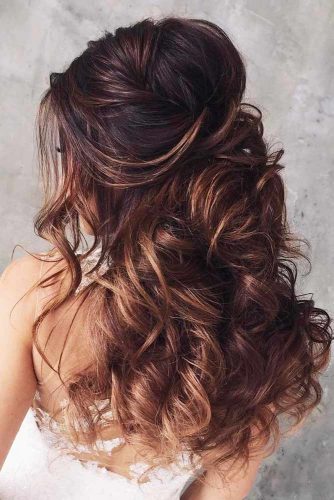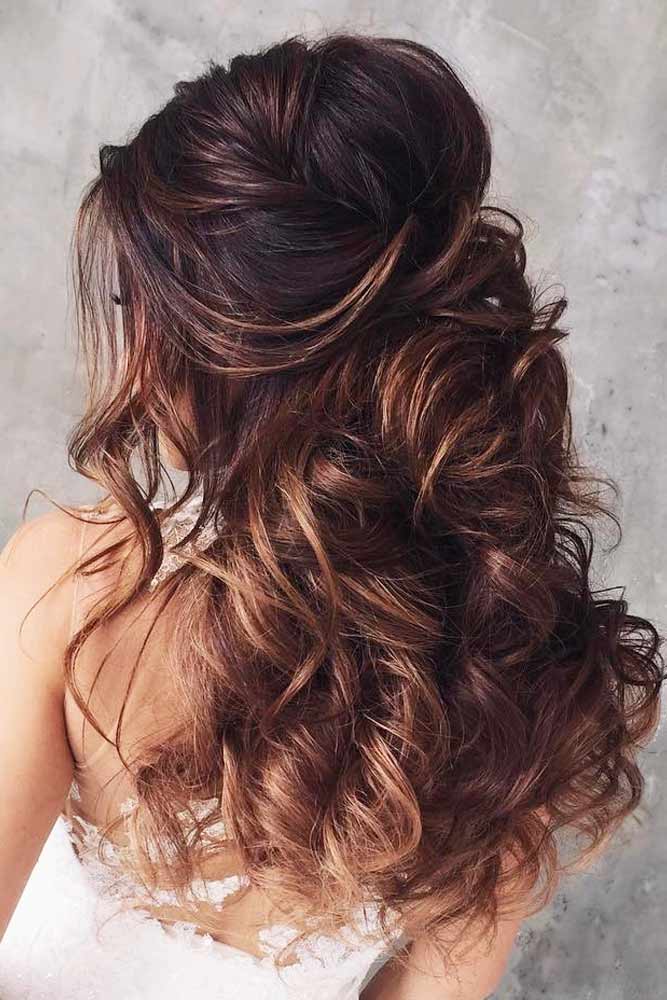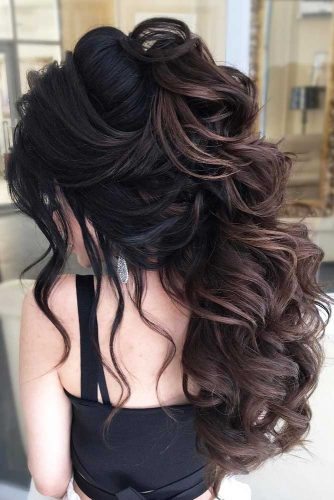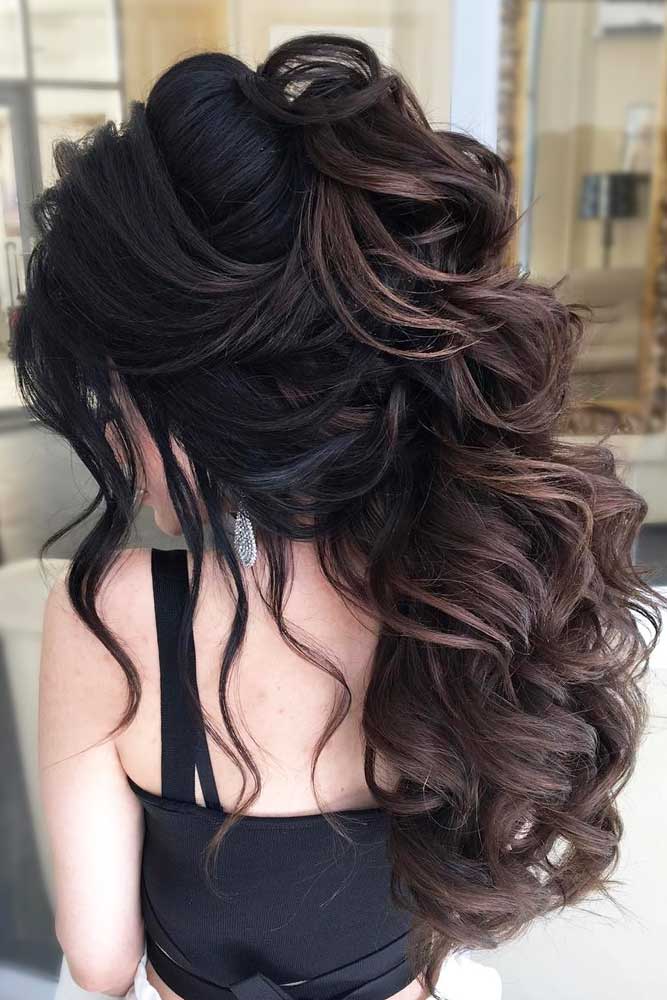 When choosing how to style your locks for prom, keep in mind that the hairstyle should be long-lasting.
Interesting Ideas For Your Prom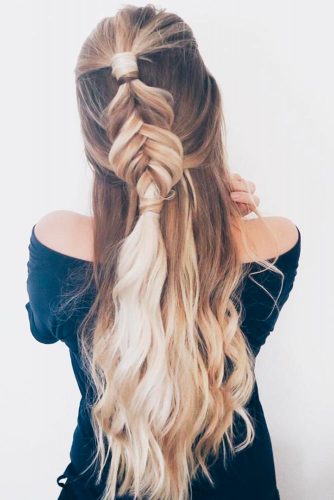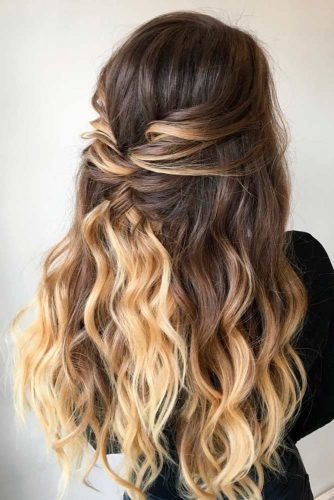 Before picking a hairstyle for a special occasion, look in the mirror and think whether you are satisfied with your current hair color.
Unusual And Interesting Hairstyles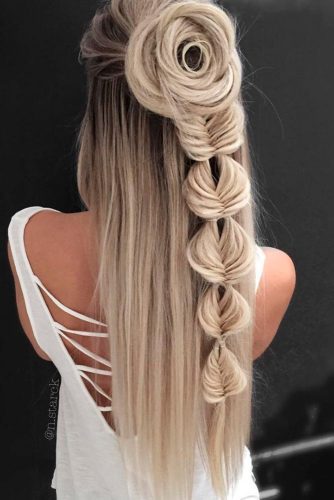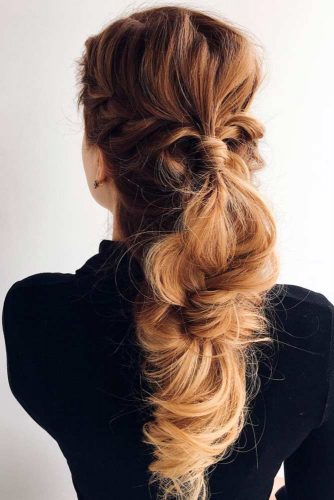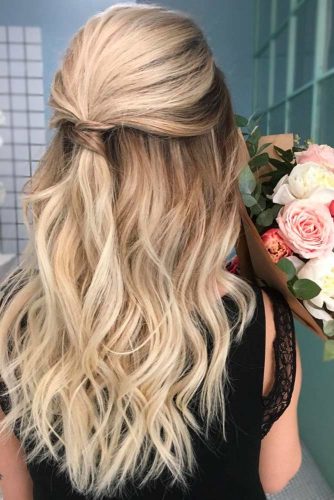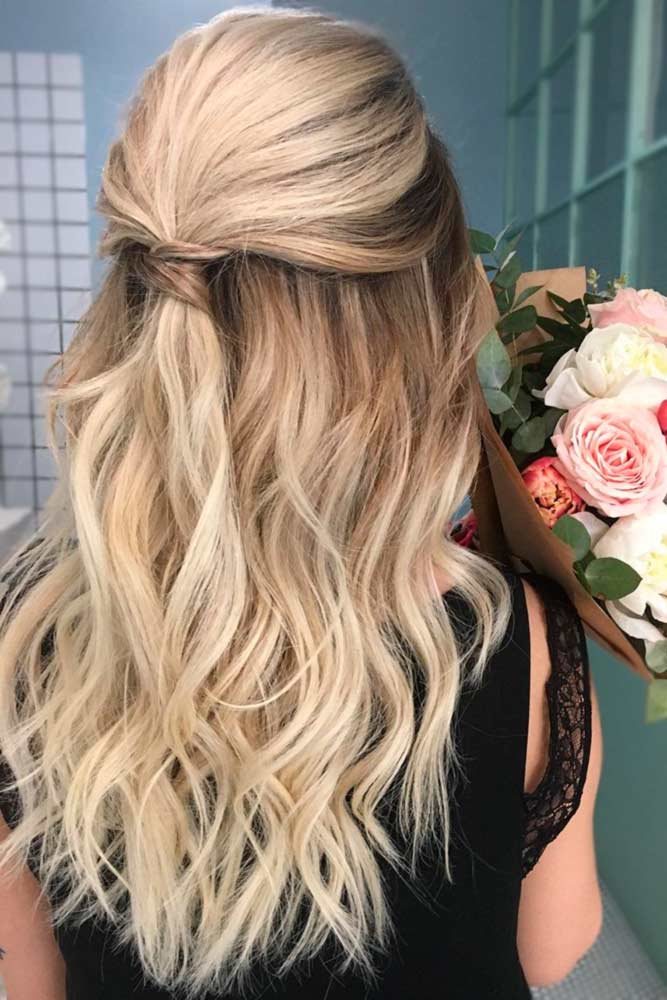 Well, since prom happens once in a lifetime, why not opt for a more intricate hairstyle?
Half Up Half Down Prom Hairstyles To Look Amazing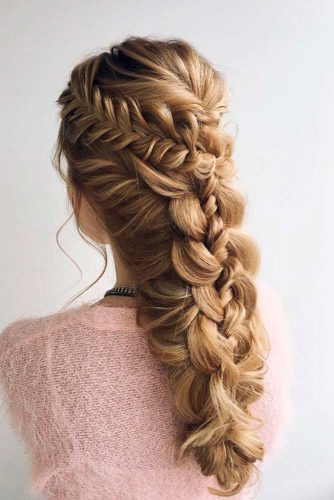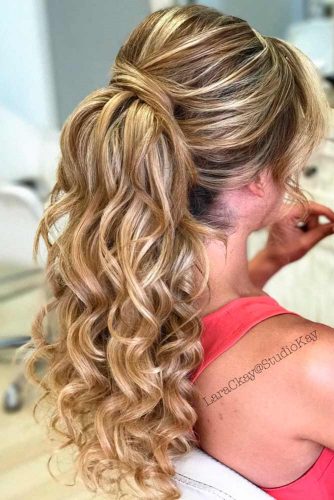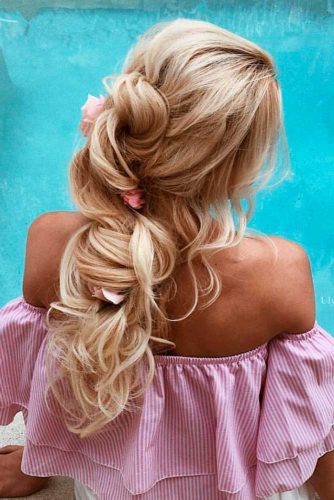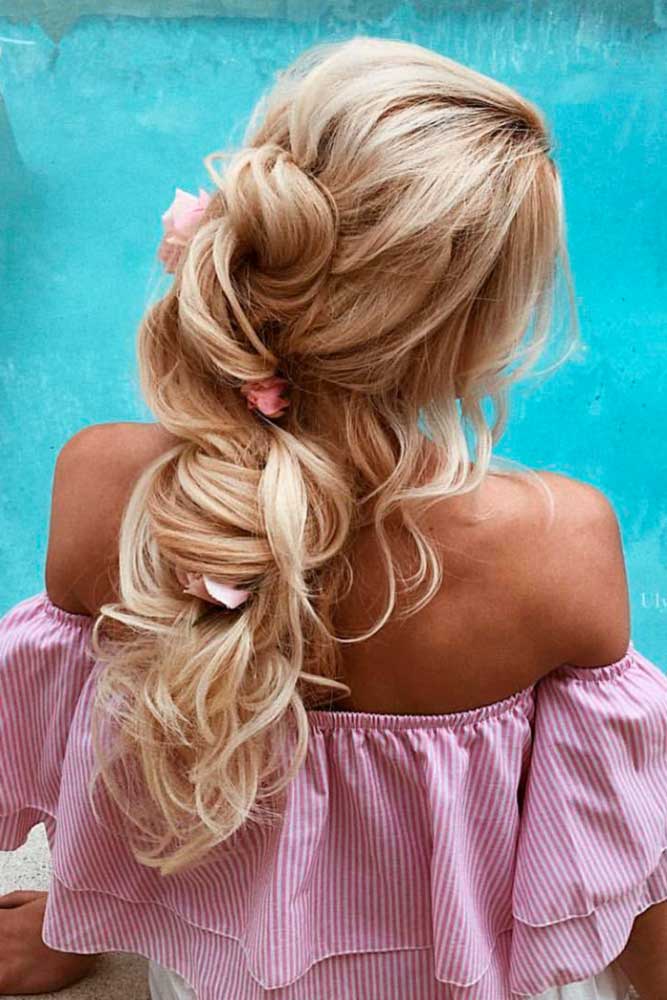 Think about adding some accessories to your long locks. But match these accessories with your outfit!
Pretty Half Up Half Down Prom Hairstyles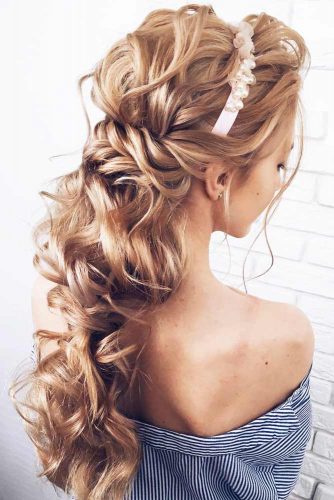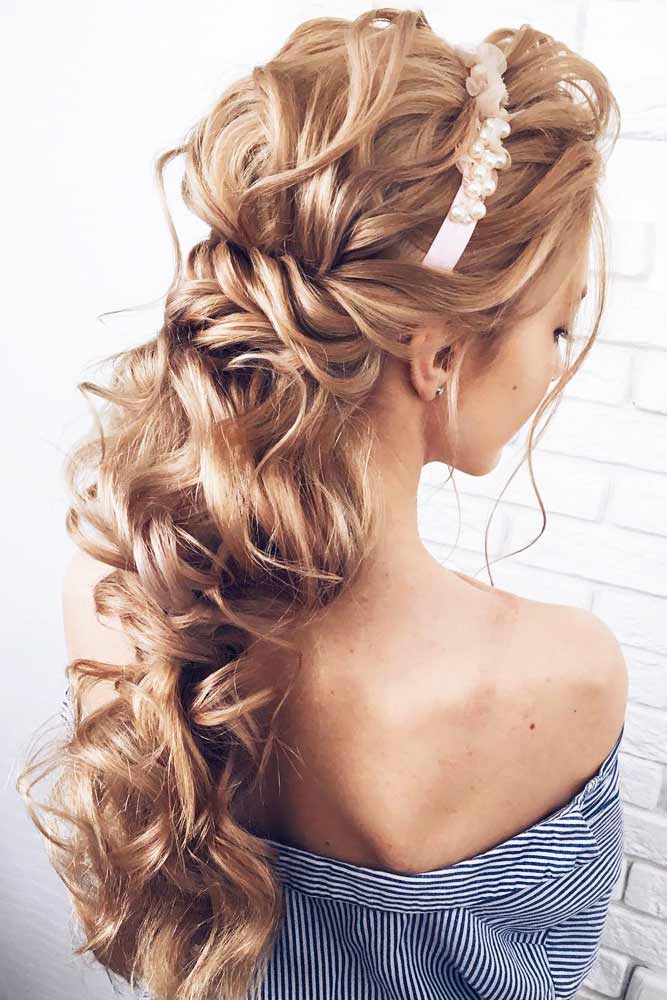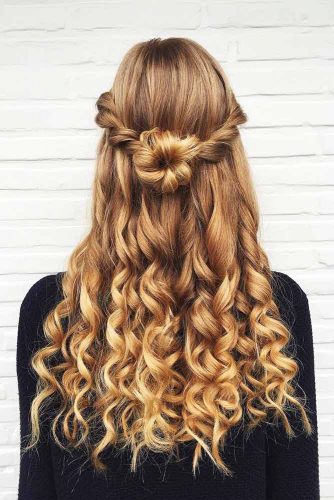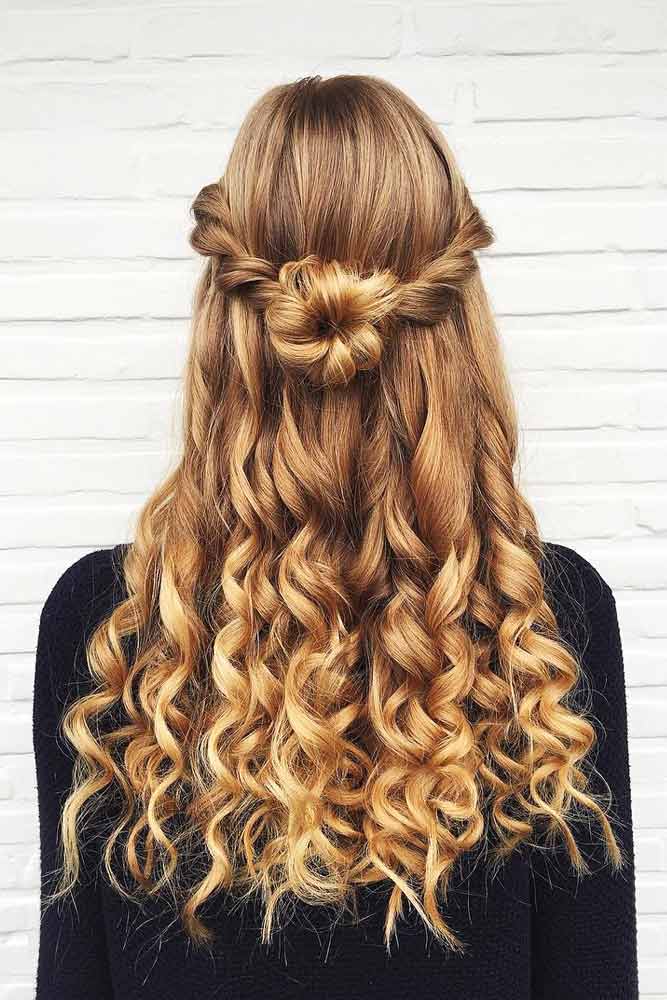 Do you know why half up half down hairstyles are among the most popular choices for prom? It's because such a hairstyle lets you show off the beauty of your loose hair with a little and cute twist. Isn't it perfect?
Voluminous Half Up Half Down Prom Hairstyles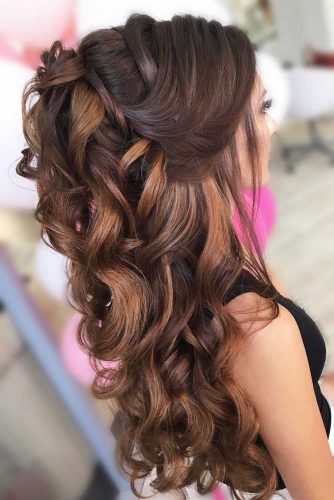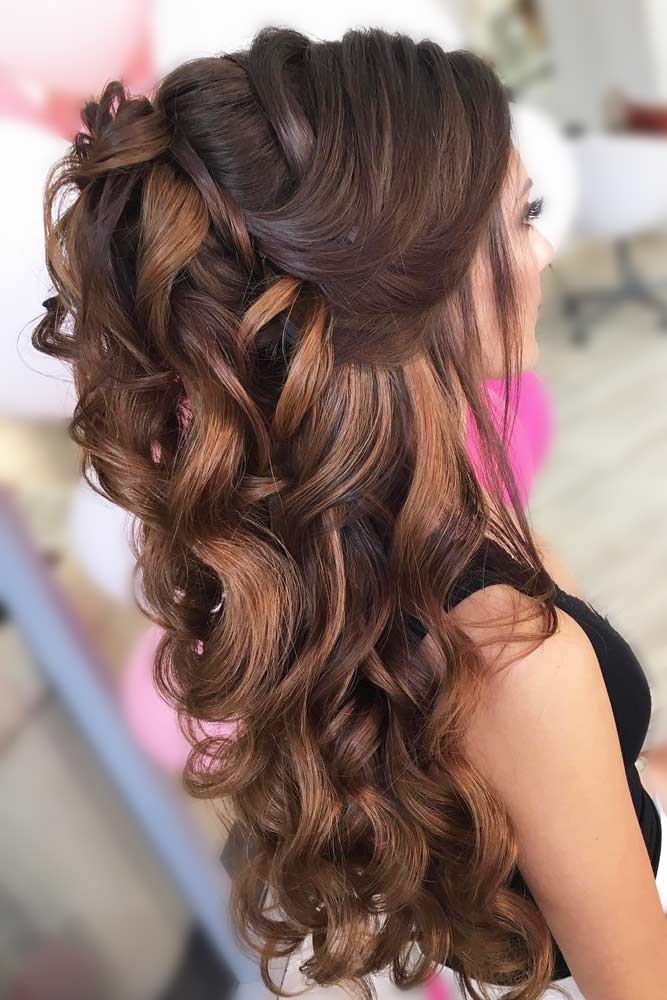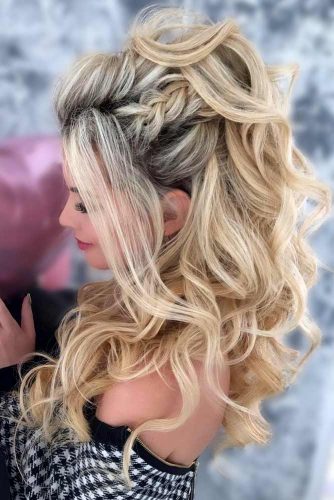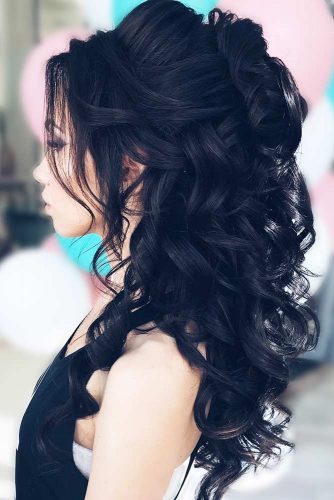 It's a good idea to add some volume to your half up half down hairstyle for prom. This would be especially advantageous in case your tresses are long but thin. A voluminous 'do will make you look like the real princess.
Cute Half Up Half Down Prom Hairstyles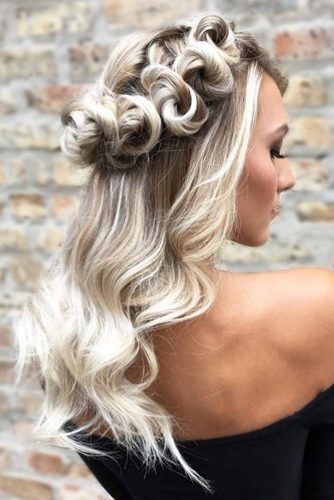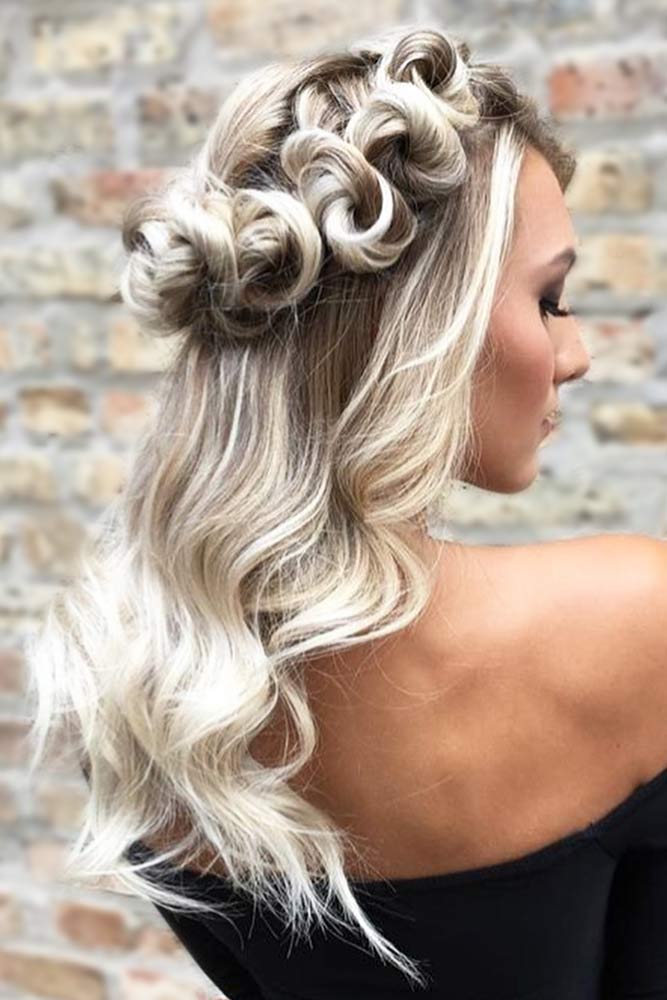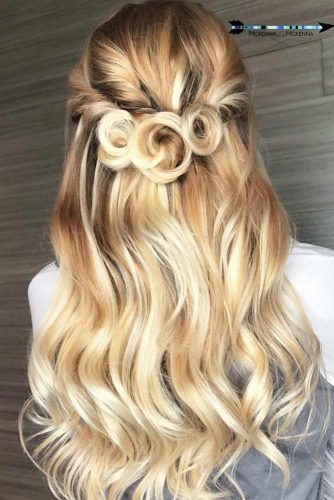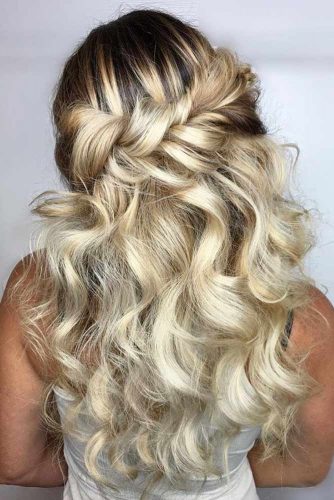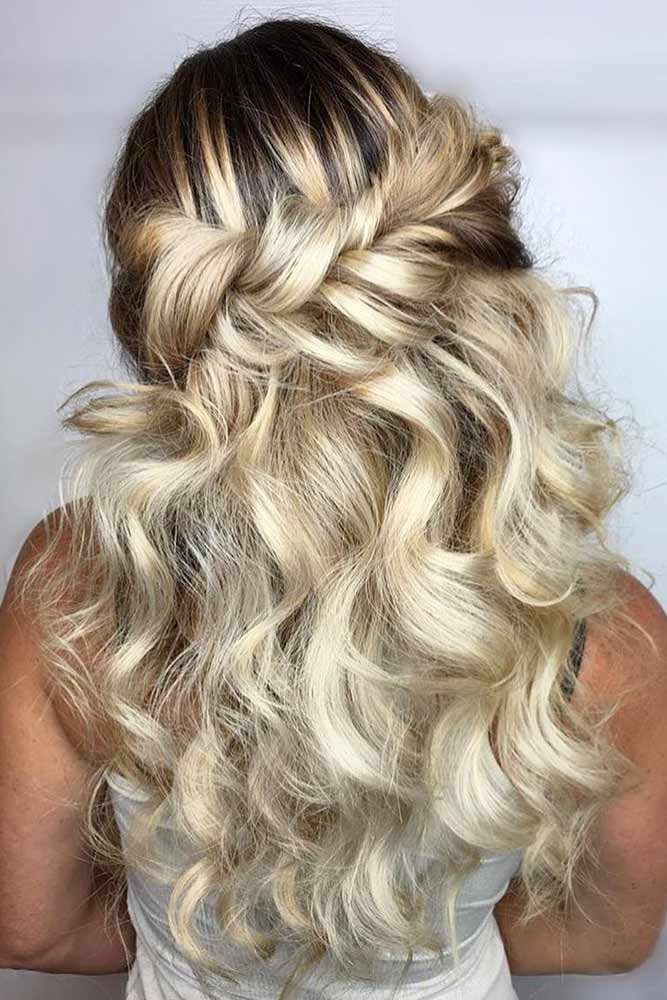 These prom hairstyles are adorable, how do you think? These subtle waves added to loose tresses appear quite sophisticated. If that's what you're looking to complete your prom image, go for it!
Half Up Prom Hairstyles To Surprise Everyone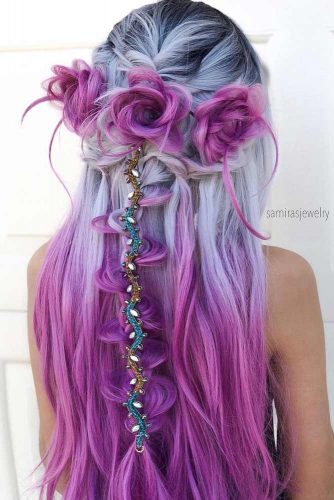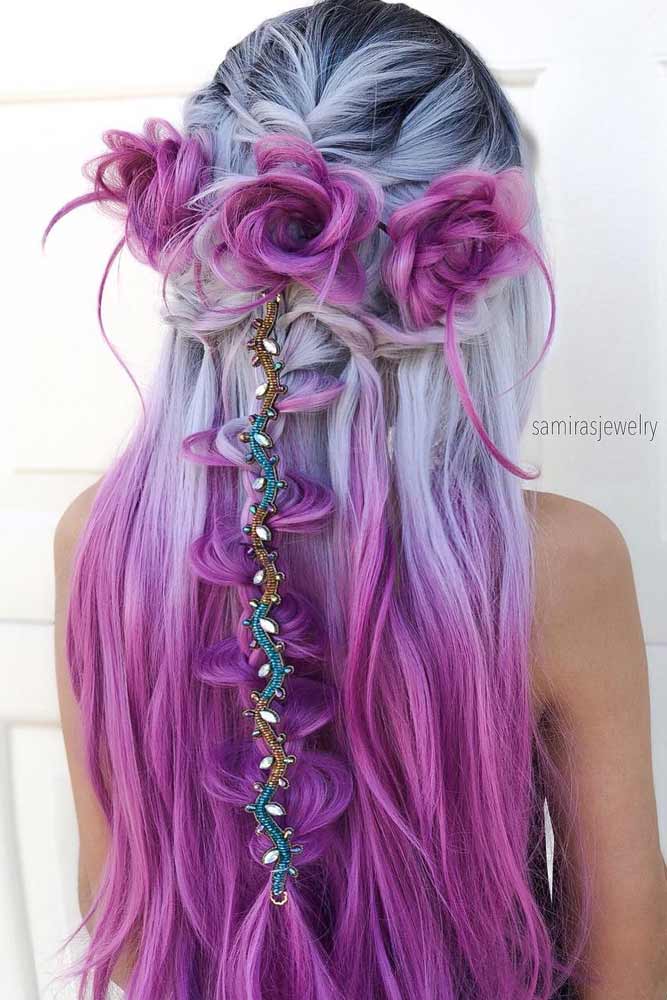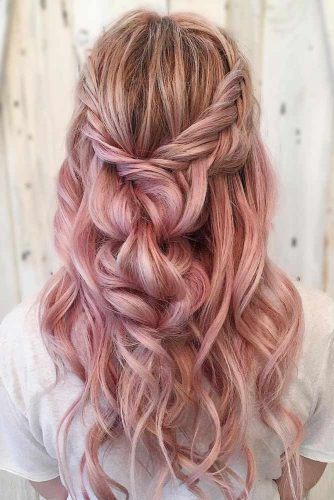 Why don't you spice it up with a pop of color? Show everyone that you are a person with an artistic nature. And remember that you don't have to get your tresses dyed permanently. You can just buy color spray!
Half Up Hairstyles With Braids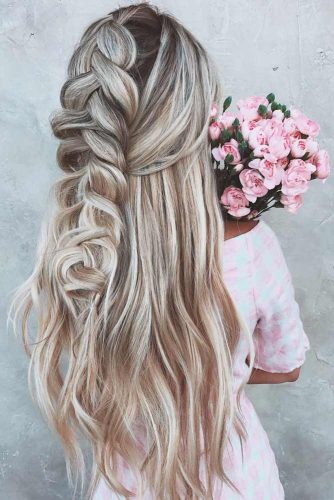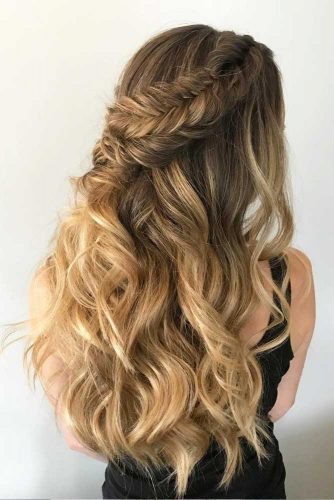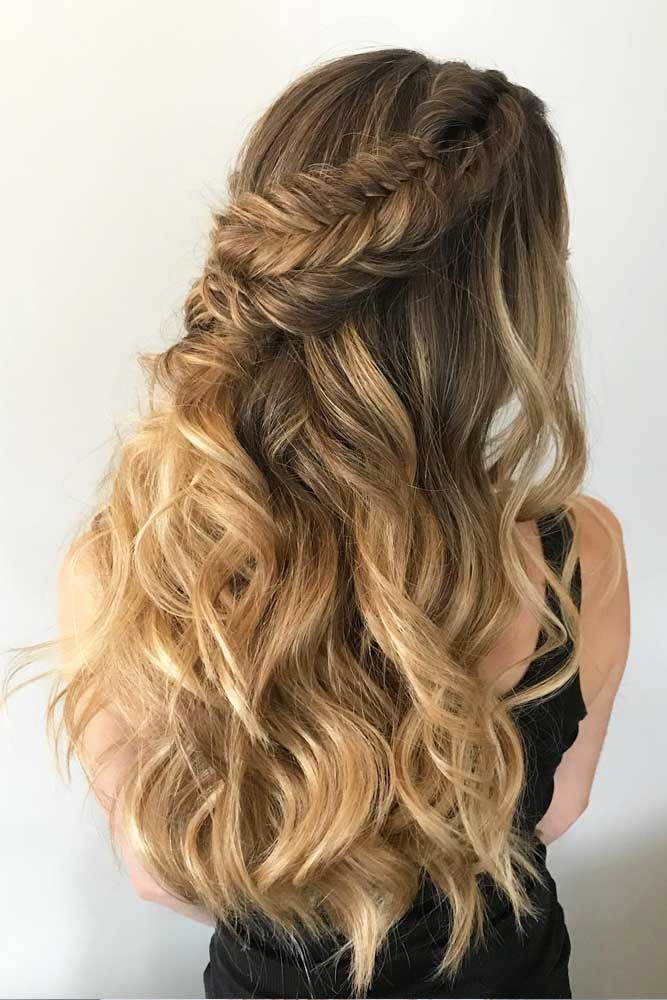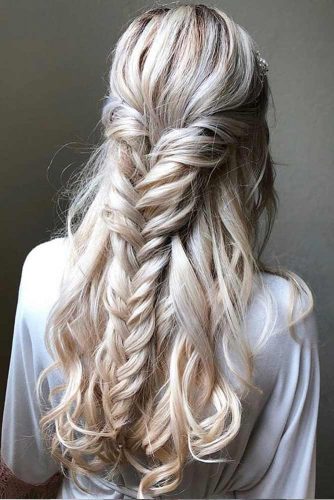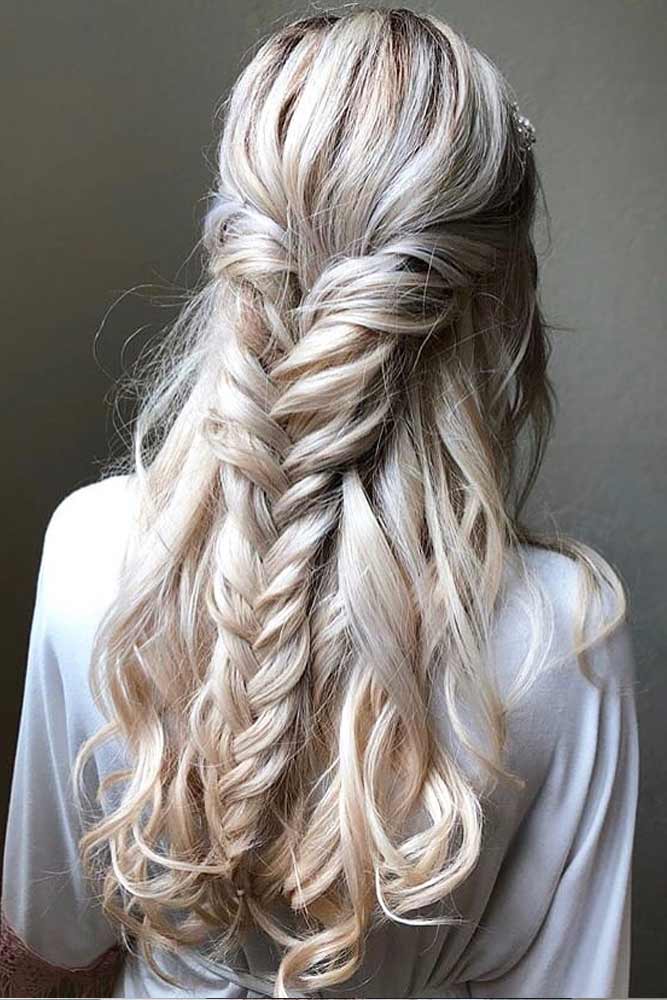 Some braided elements will come in handy for girls who want to add a touch of elegance to their hairdo. These half-up-half-down hairstyles are the best way to show how delicate you are. It can be a fishtail braid, a pull through braid or even a regular braid that gently falls on your locks: it's all up to your imagination.
Easy To Do Half Up Hairstyles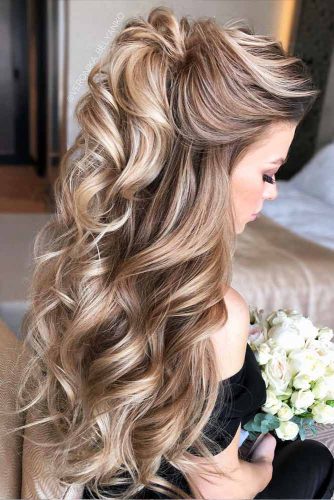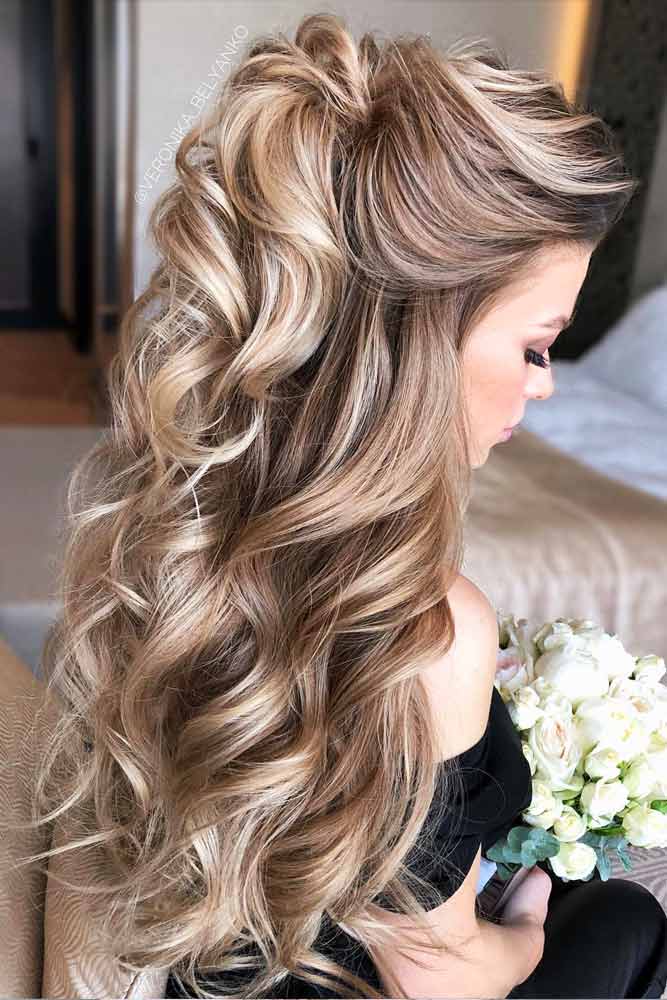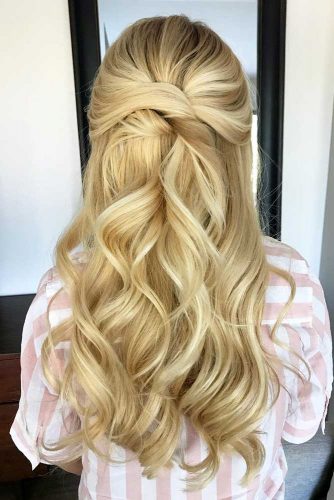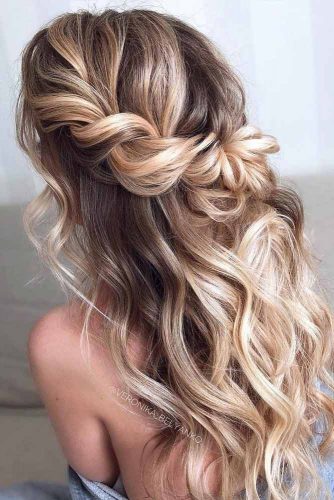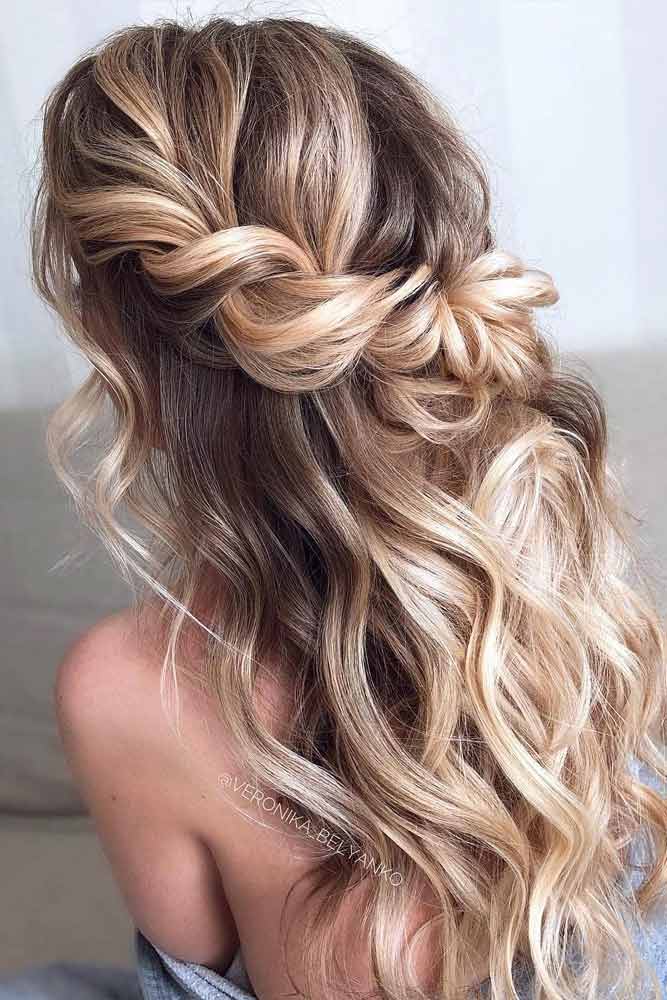 Easy-to-do doesn't mean plain-looking! Sometimes you don't need to spend hours to look stunning, and these half-ups are living proof: the only things you need are to wave your hair and twist the sections you like the most. See! Being on point isn't hard at all!
Main photo by Braidsbyjordan