When it comes to Halloween hairstyles for short hair, the options are not as limitless as for those with the long hair, but it does not mean that they can't be as fun. This is the time when you can let yourself get as crazy as you wish without any fear of being misunderstood or misjudged. In order to at least give an idea of what you may opt for, we gathered these stunning dos here.
Halloween Mermaid Look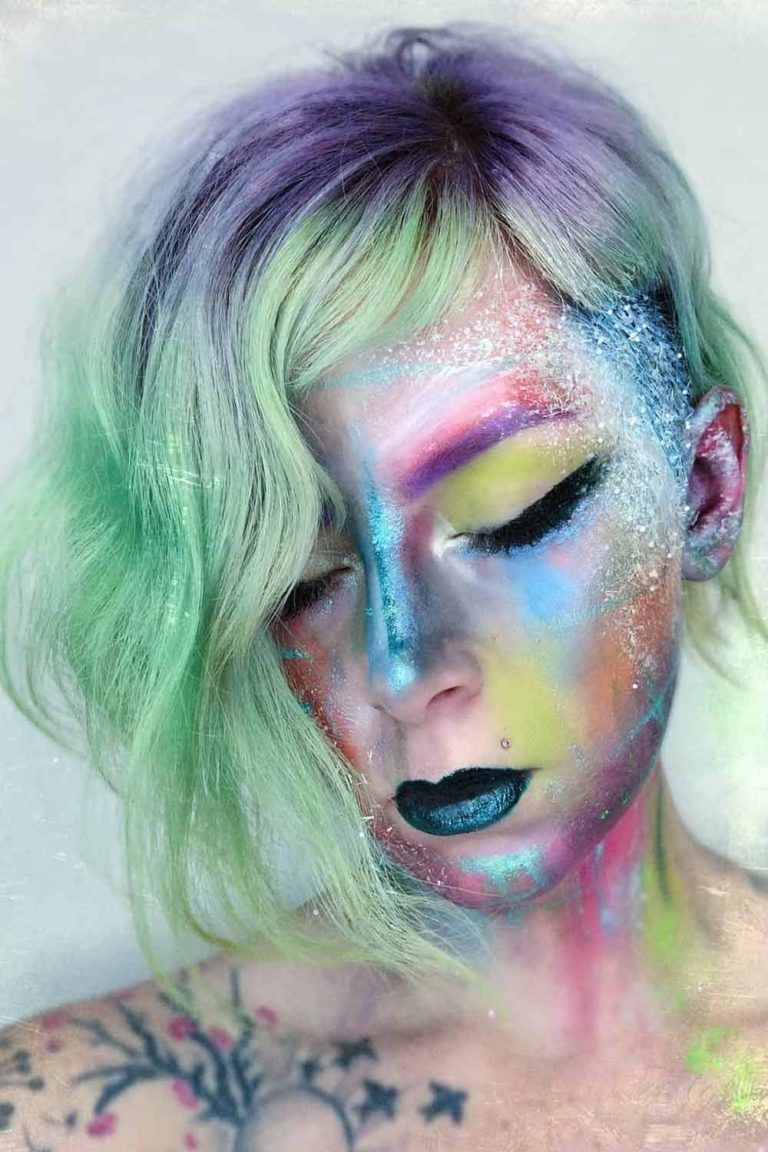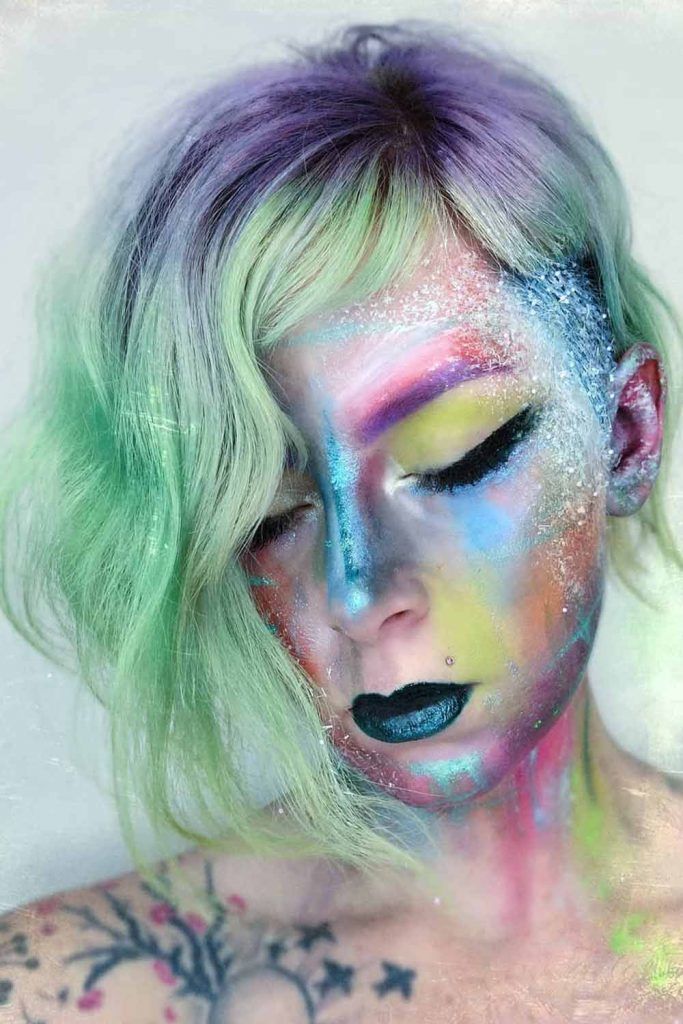 Source: adlydesign/Instagram
Halloween hairstyles for girls are probably the most versatile ones. But sometimes staying yourself is the best way out, maybe just an upgrade or two will do. Leave your locks loose and let everyone envy you!
While some women think that short hair puts limits on styling choices, it can actually be a stunning base for your Halloween experiments! Whatever character you want to recreate, some glitters and temporary hair dyes are all you need to steal the show.
Flower Fairy Halloween Look
Source: dana.pixie/Instagram
If you want your look to be all about lots of glitters, eye-catching fairylike colors, and unbelievable face paints, the best hairstyles are the easiest ones. Just wave or curl your short locks or use pins so that they look voluminous and bouncy, and that's enough to enhance the look!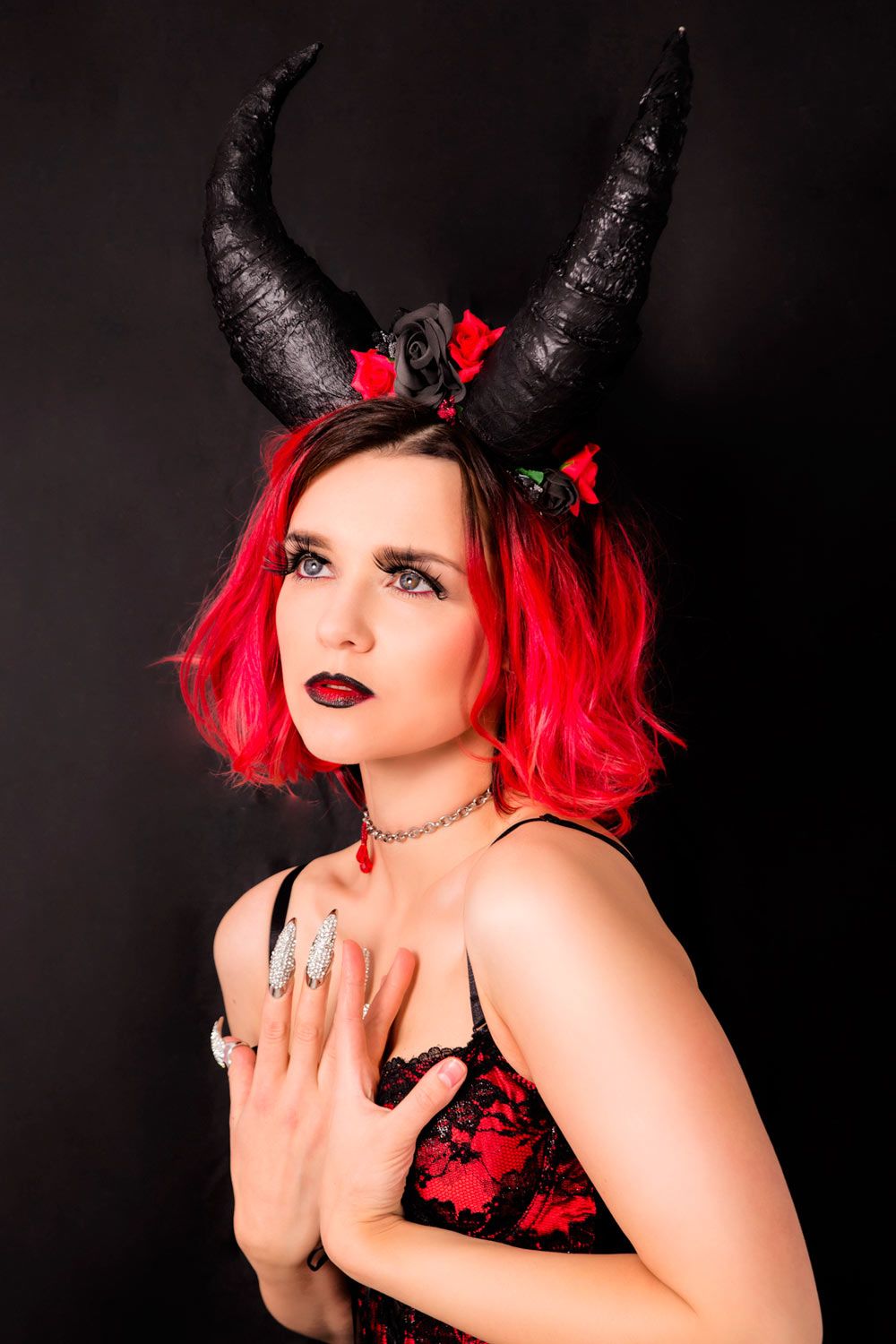 Source: Shutterstock
Candy Girl Style For Fun Halloween Party Look
Hairstyles with accessories are so much fun. You can put in your hair literary anything, so you can be as unique as you possibly can. Besides, the stores are full of Halloween decorative elements, pick yours!
Source: dana.pixie/Instagram
Asymmetric Green Halloween Magic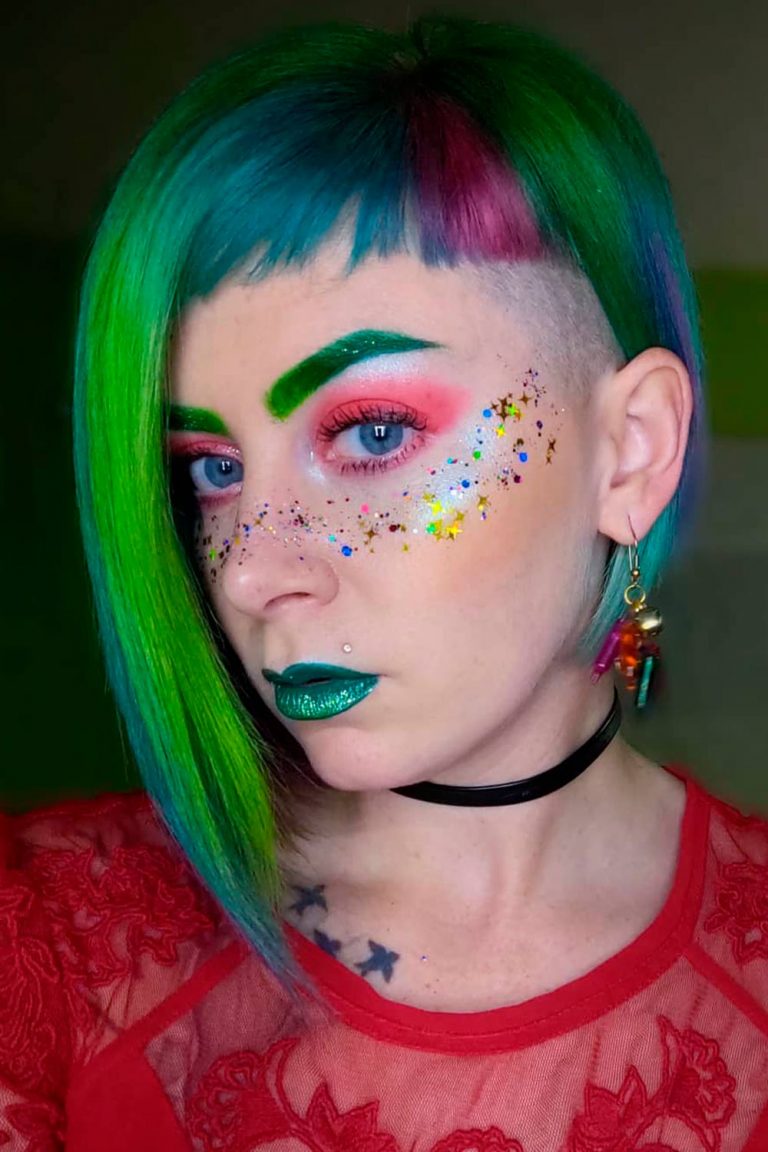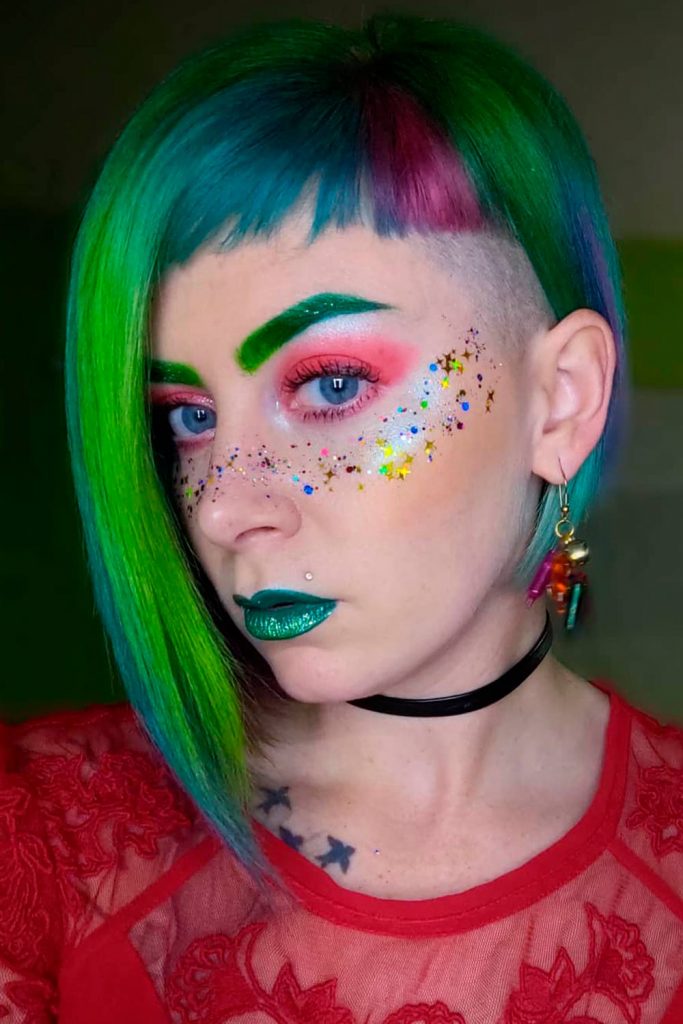 Source: adlydesign/Instagram
Source: adlydesign/Instagram
Bold green hair seems to be the huge trend for everyone who wants to show up with a terrifying and fascinating horror look. The best thing is, it looks awesome with different bob hairstyles, which is another reason for you to be proud of your short haircut. Anything from wavy to sleek, uniform or asymmetric, would work cool!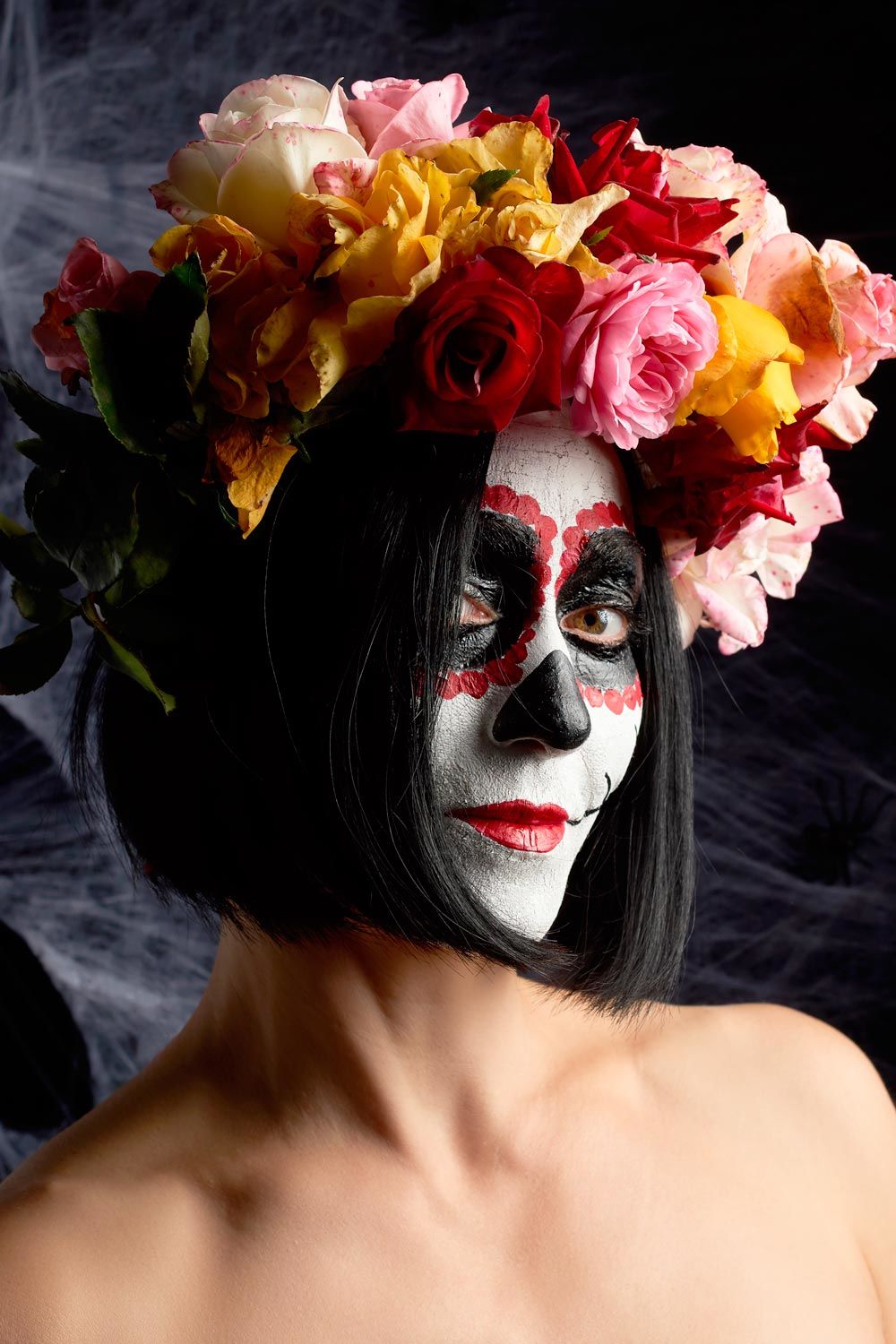 Source: Shutterstock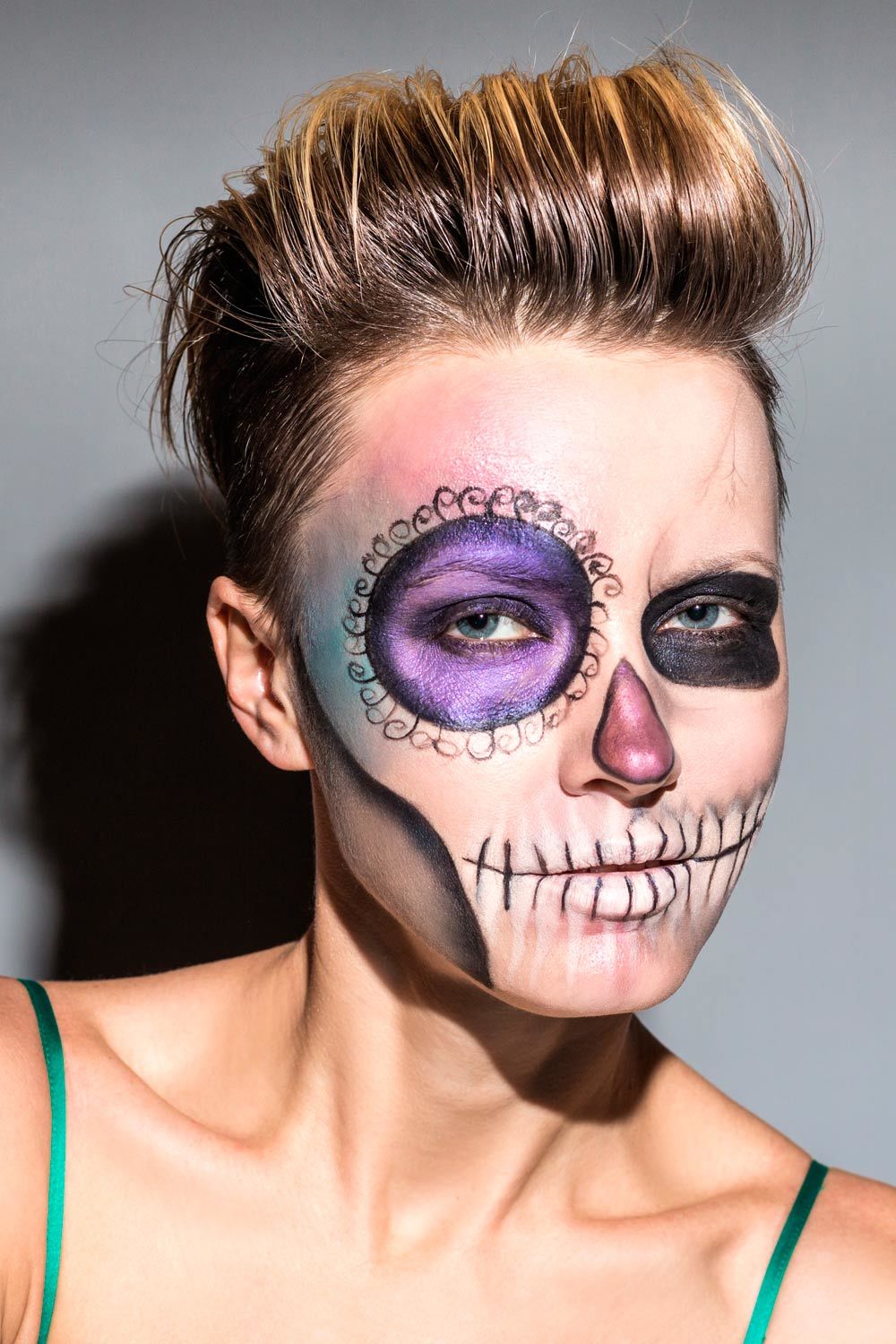 Source: Shutterstock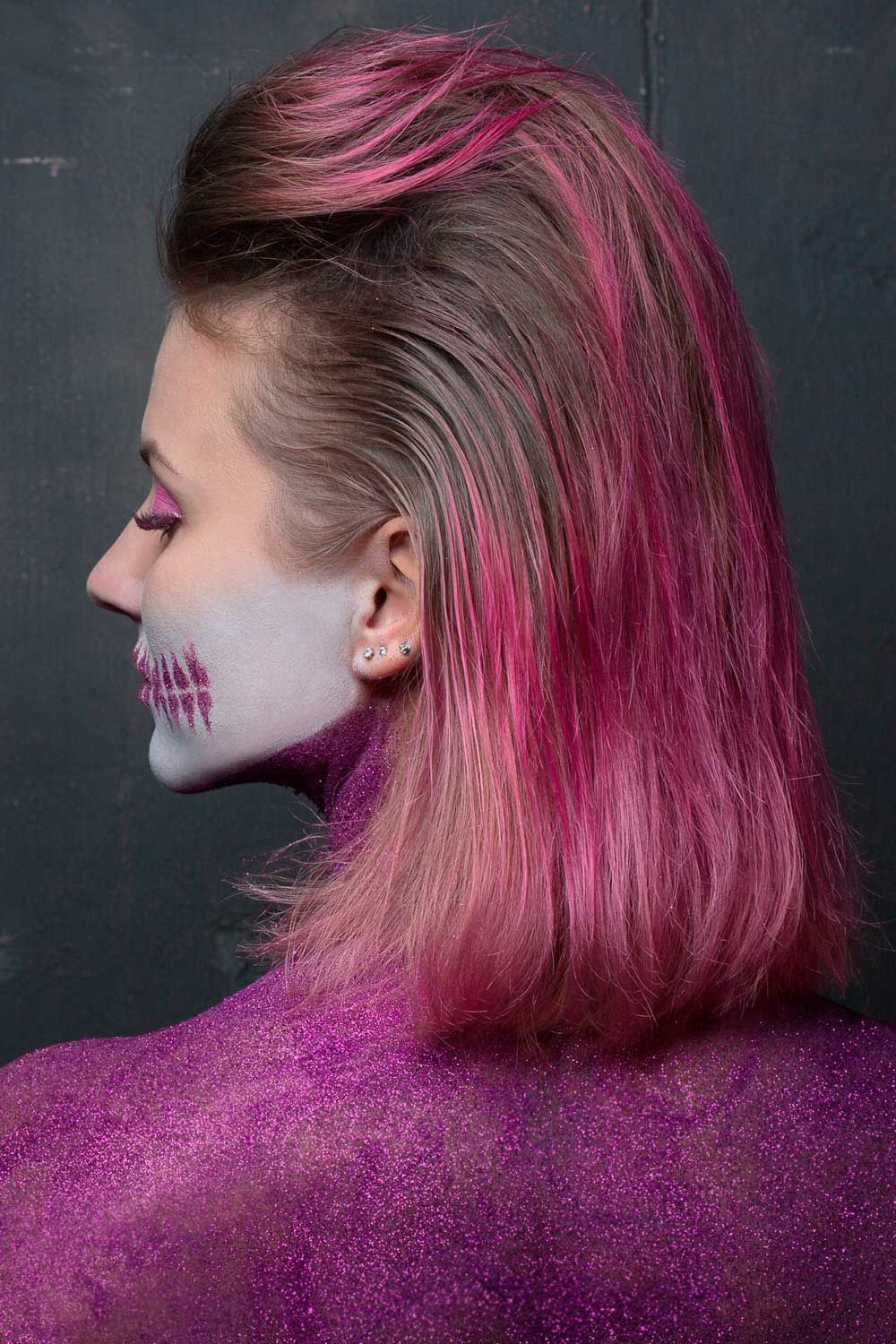 Source: Shutterstock
Scary Halloween Hairstyle Ideas
For those whose primary intention is to look as scary as possible during Halloween, we also have something in store. But we must warn you, be ready to have lots of hairspray and paint in your hair, not to mention the decorative elements!
Up Styled Hair For Girls
Source: headrushdesigns/Instagram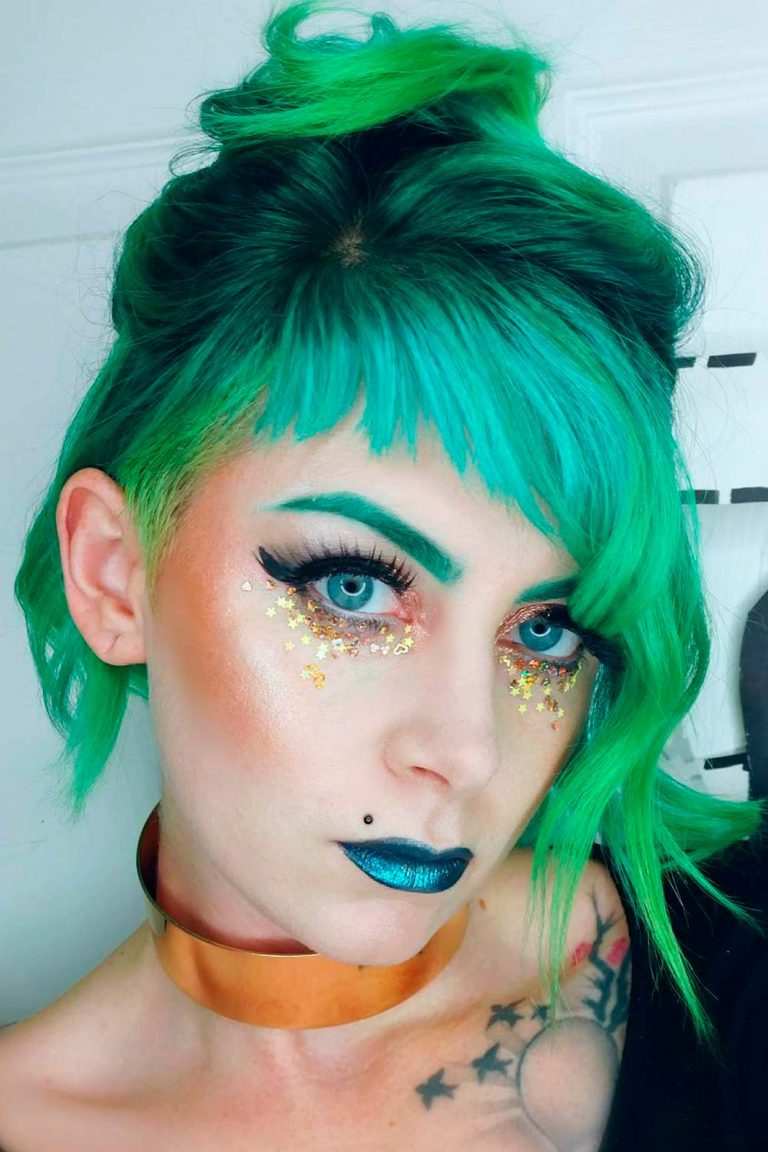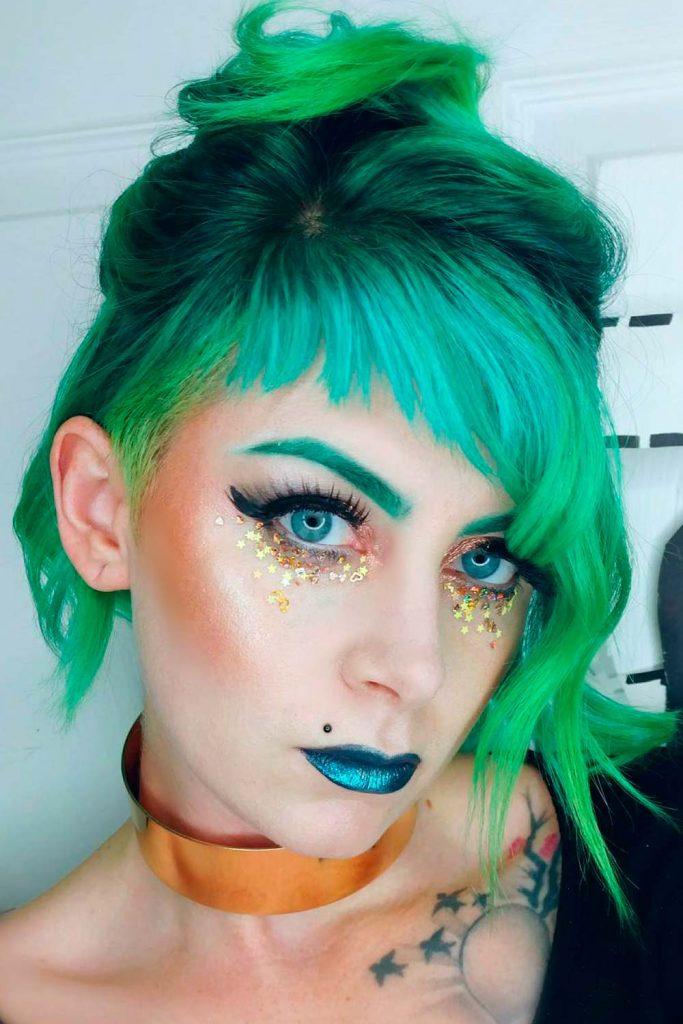 Source: adlydesign/Instagram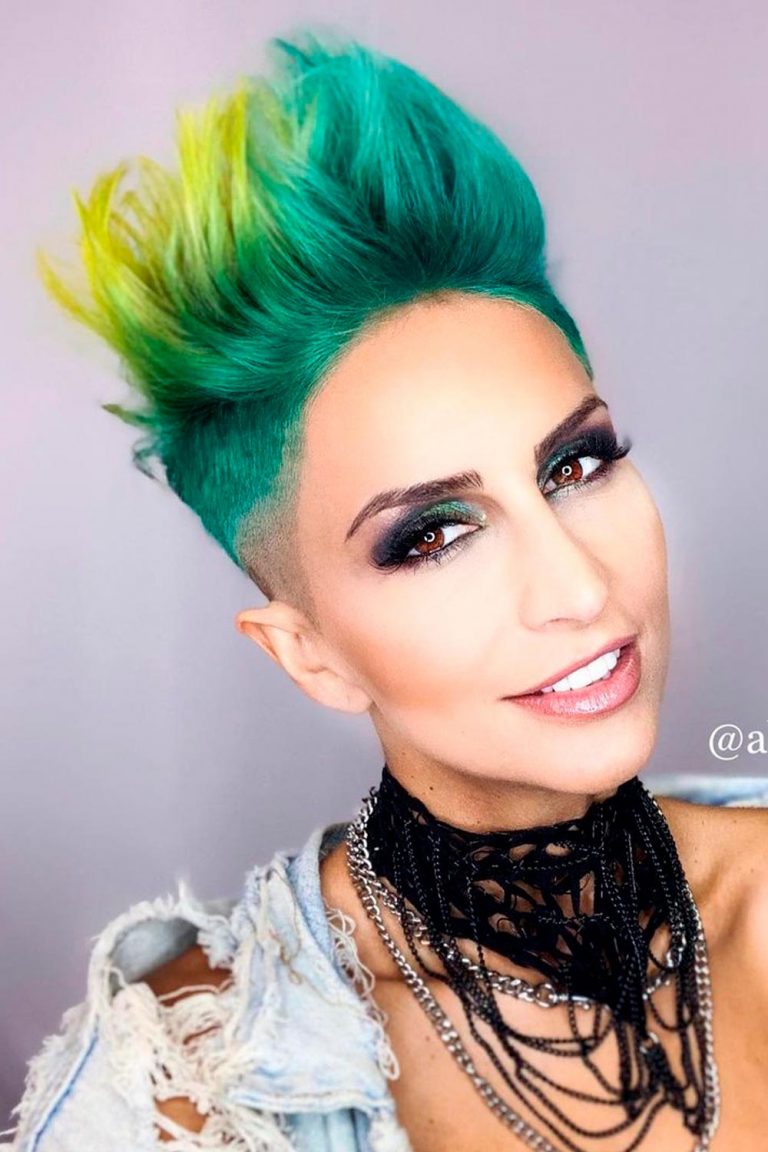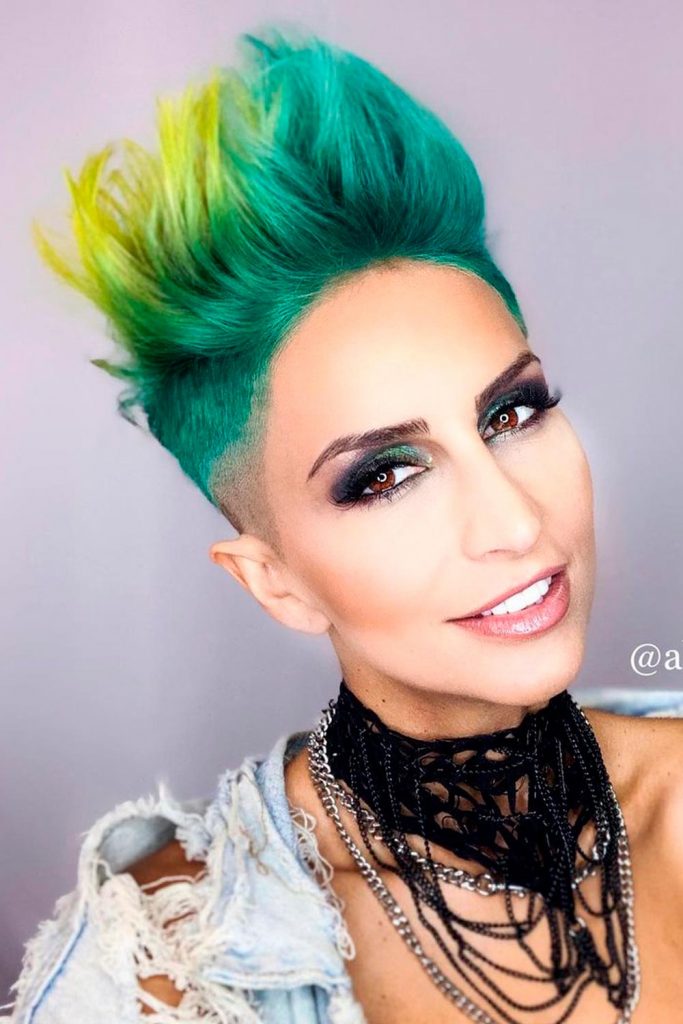 Source: alineh_a/Instagram
Halloween hairstyles can refer to the past, present, or future. For example, a nice up-styled bold green pixie or bob won't ruin anyone's party, quite on the contrary. If you admire Pink, it is your time of glory, do not miss it!
Crazy And Fun Hairstyles For Halloween Party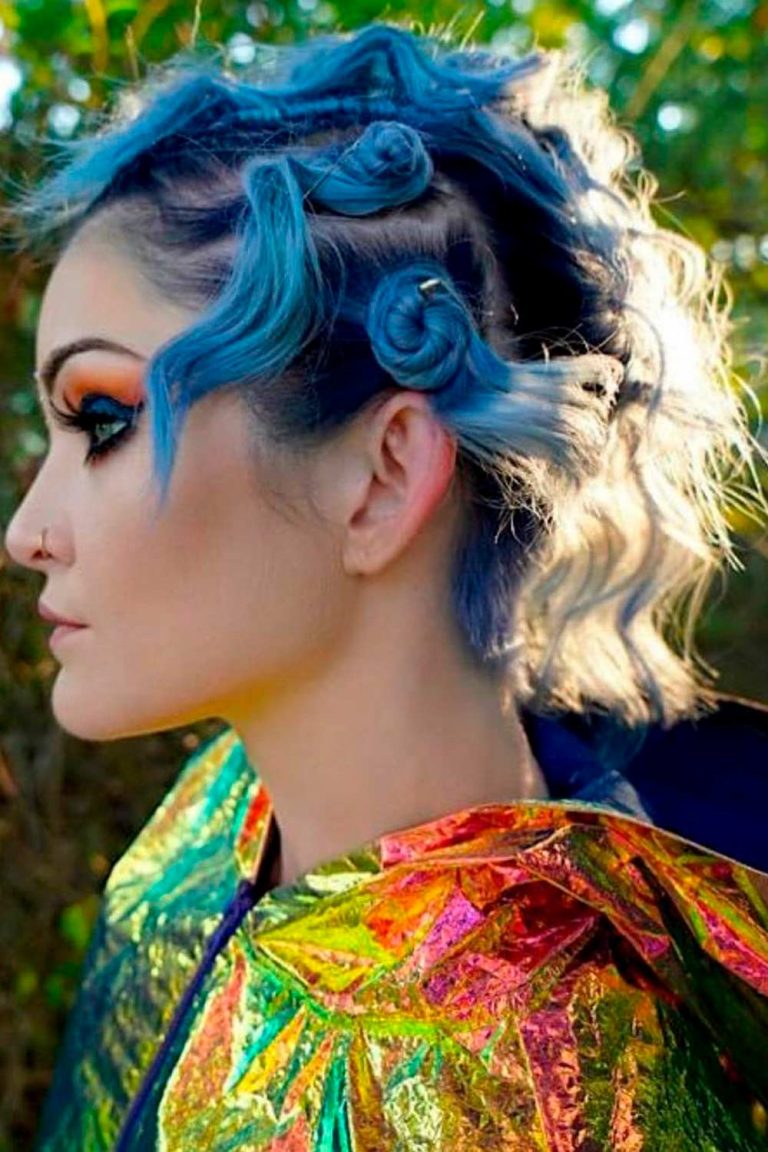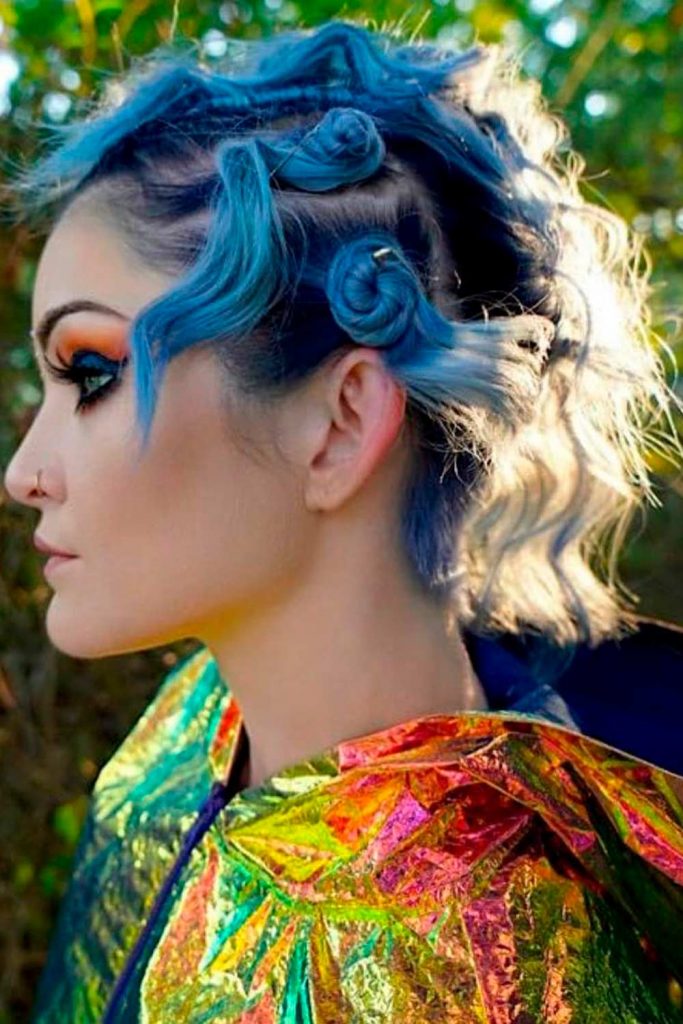 Source: xostylistxo/Instagram
If there is a party ahead, you should think about your look in advance and try your best to outshine anyone. In case you still have no idea on what to do with your hair, grab one of our suggestions and surely you won't regret!
Source: xostylistxo/Instagram
Source: hairgod_zito/Instagram
Bob haircuts can be as different as you want them to be. So how about you to reveal their magical side by making your bob the highlight of your Halloween look? Be it waves, layers, bob with bangs or the classic cut, it will take your spooky look to the next level once you embellish it with two or more bright tones.
Hairstyles For Halloween Clown Looks
Source: cheyniem/Instagram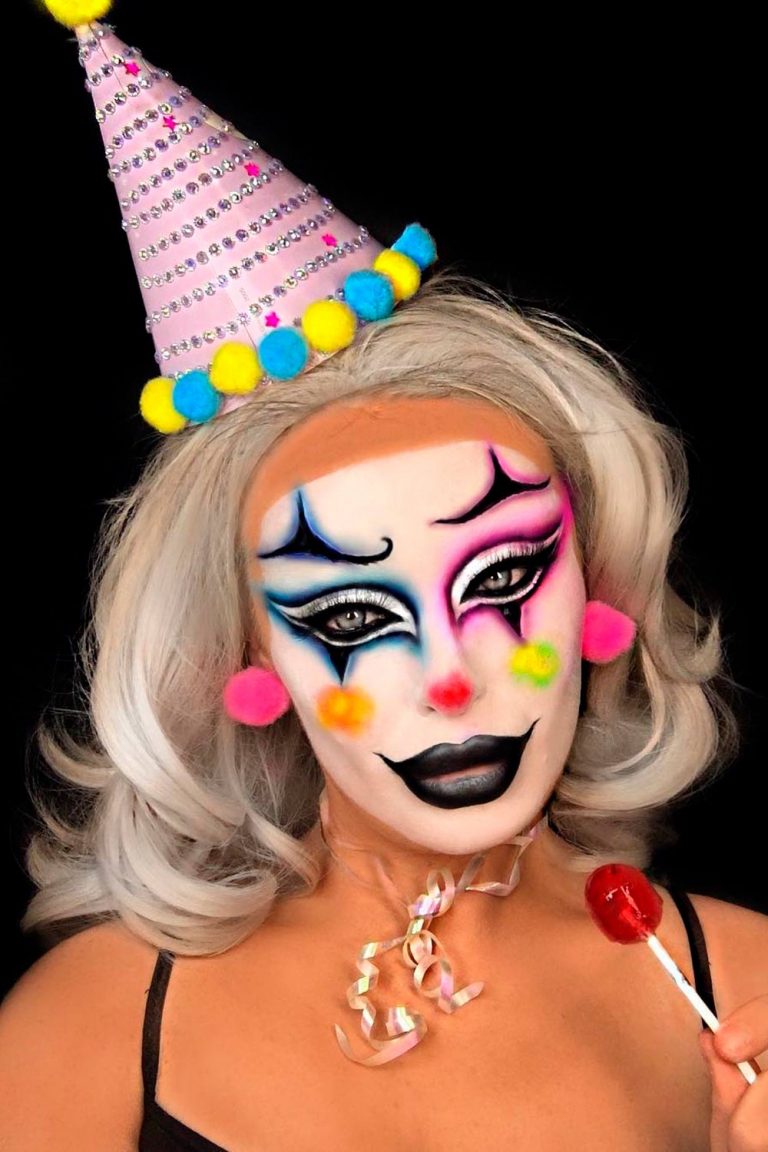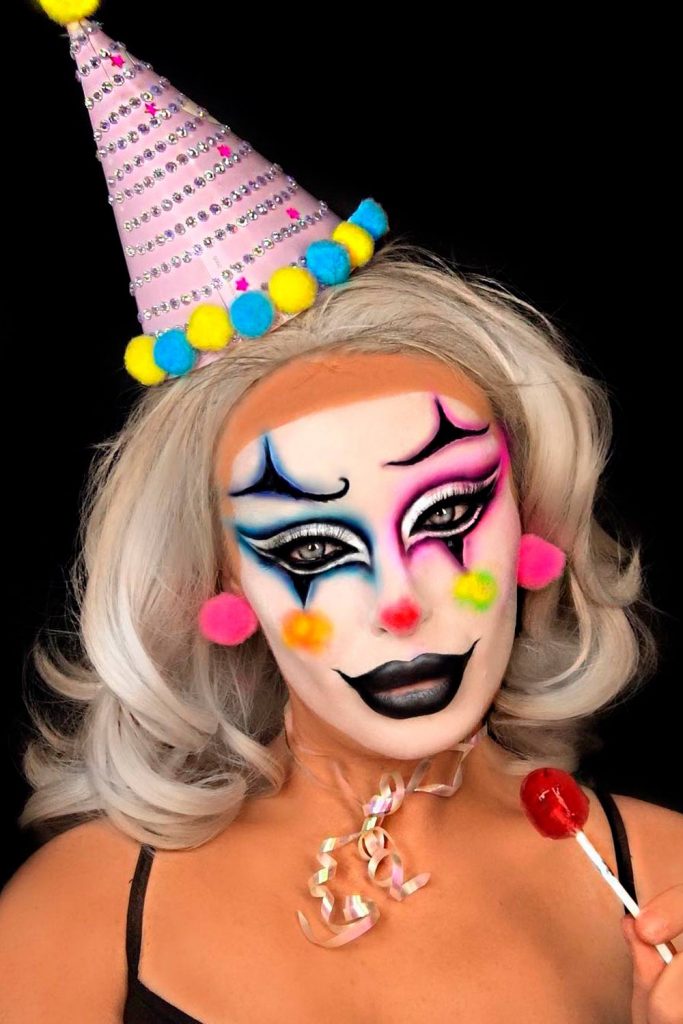 Source: kerri54/Instagram
Clowns are not just funny; some of them can be scary and even sexy! And, trust us, there's no better way to create a stylish and authentic clown hairstyle than to lift your bob in the fullest way possible. Also, some funky colors surely won't hurt!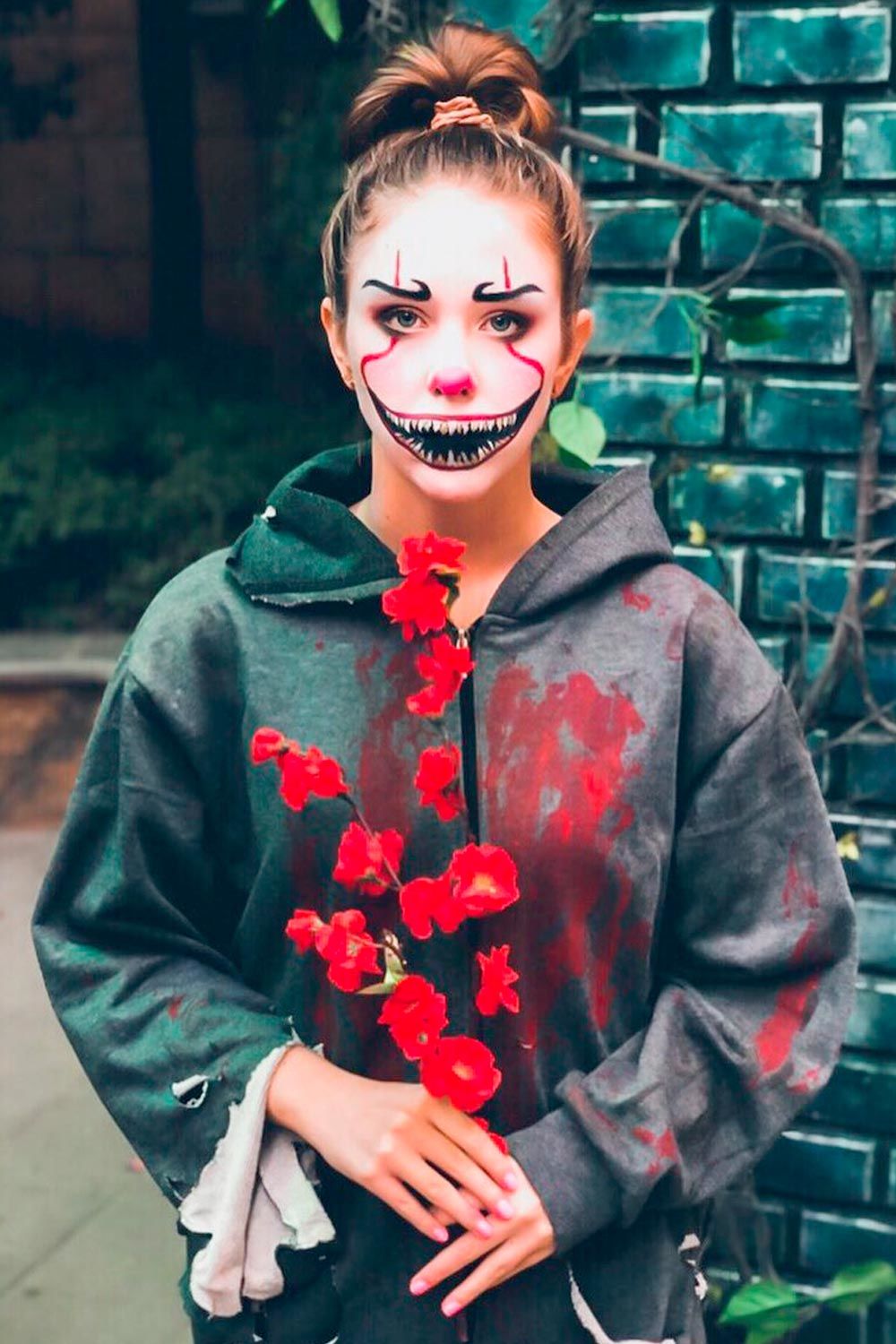 Source: nastasia__mua/Instagram
Super Easy Halloween Makeup Look With Two Colored Short Hair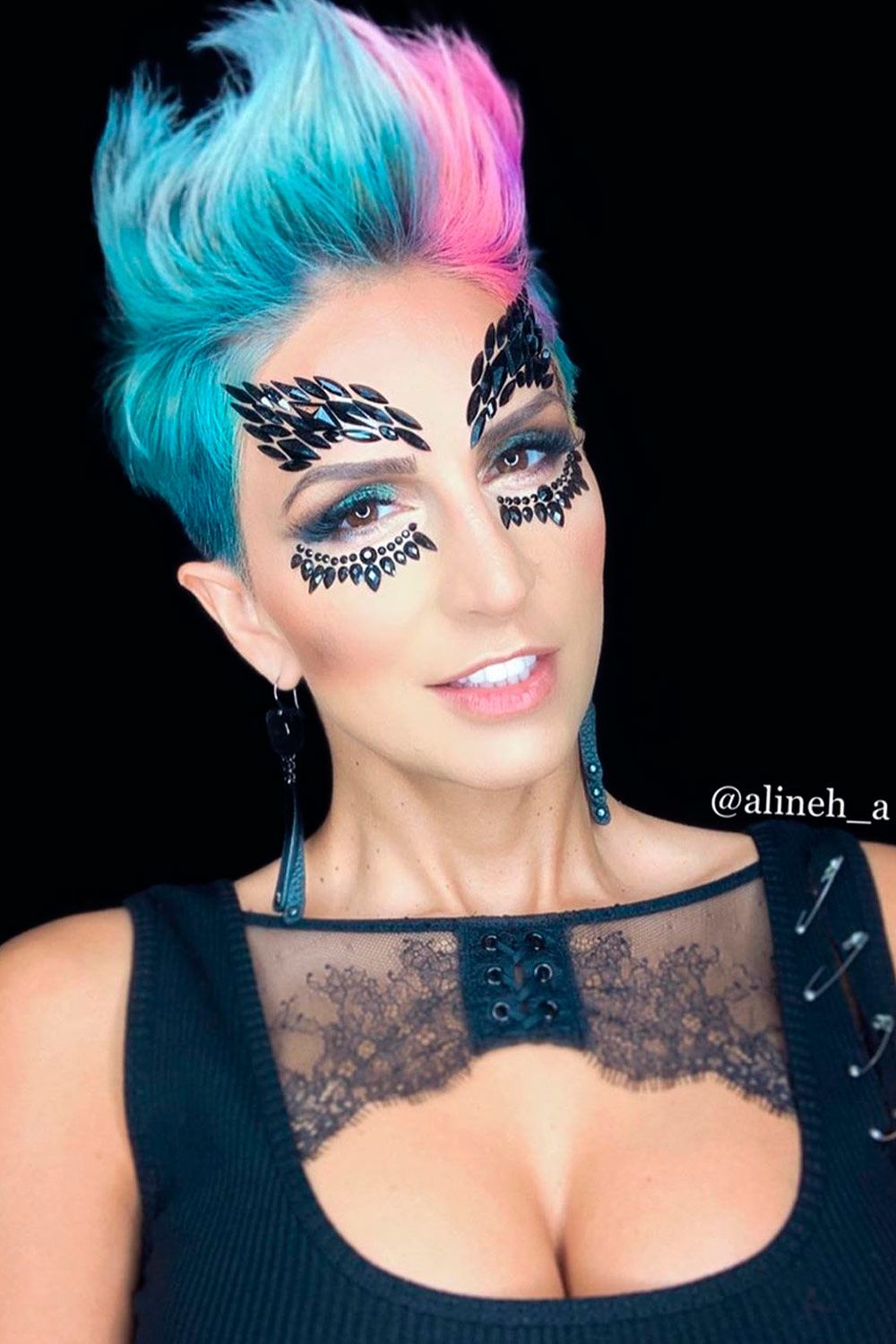 Source: alineh_a/Instagram
Halloween Witch Hairstyles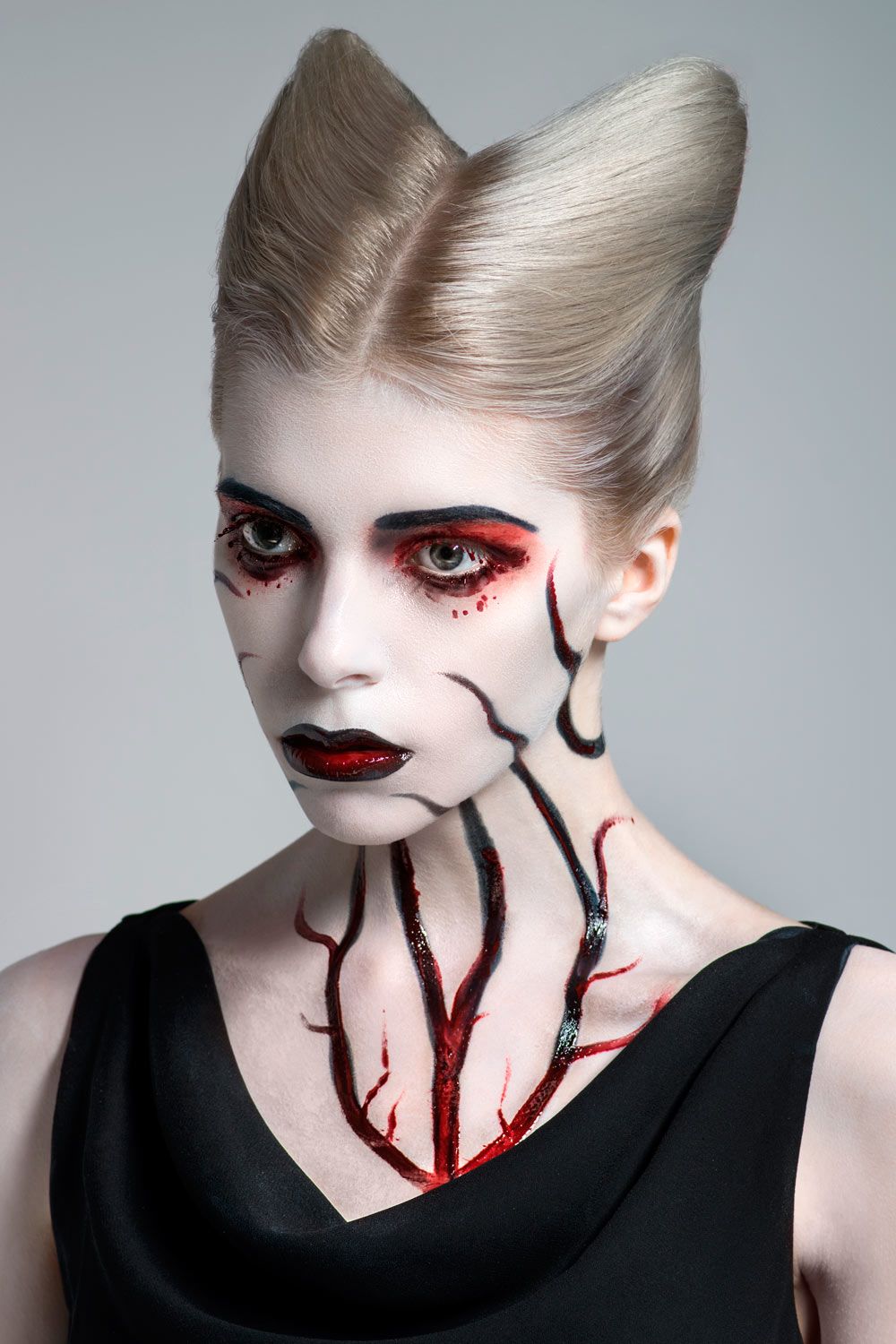 Source: Shutterstock
Neon Jelly Fish Layered Hairstyle With Bangs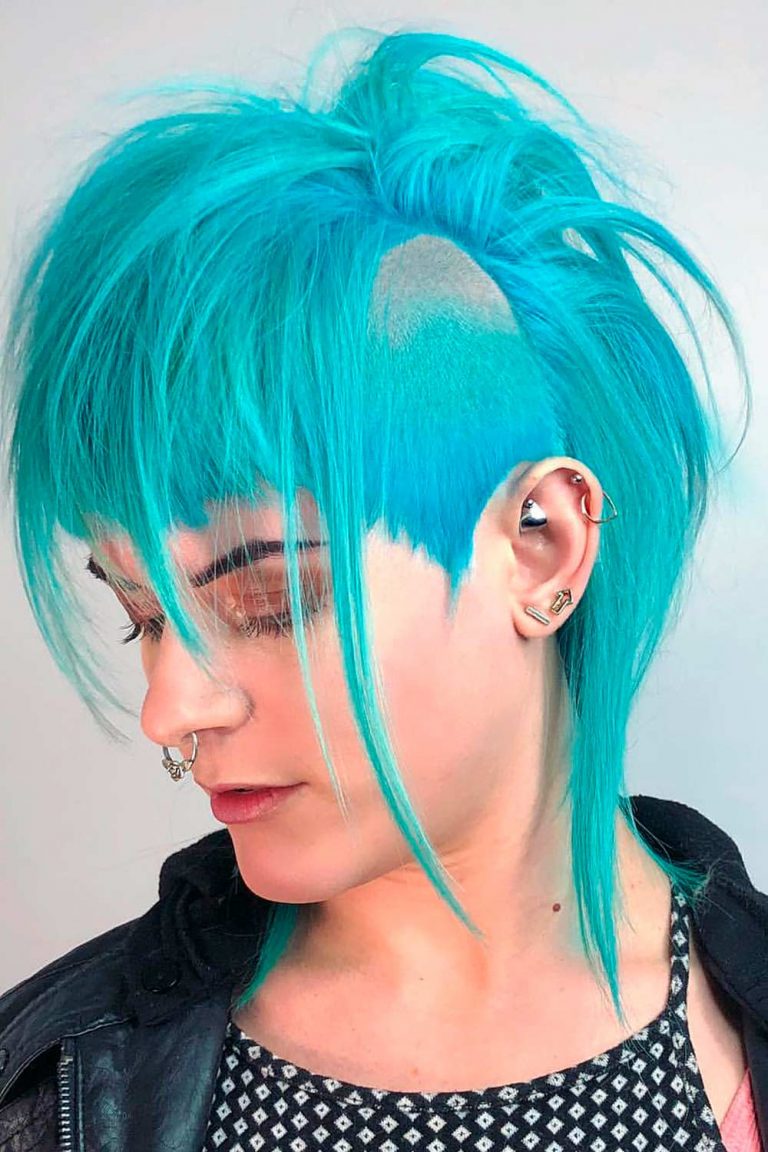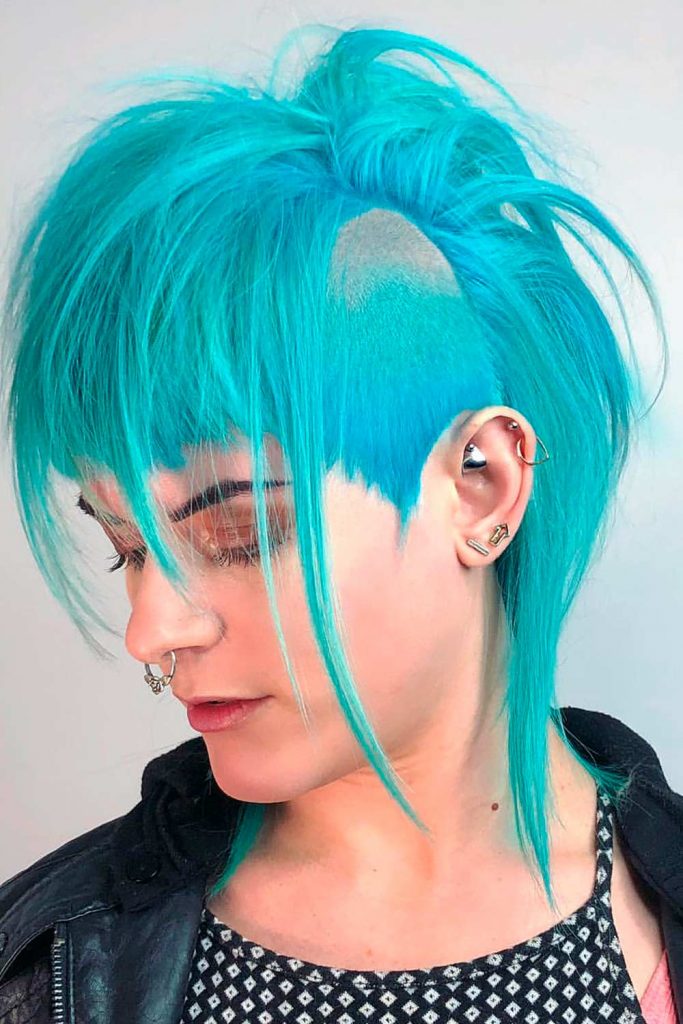 Source: hairgod_zito/Instagram
FAQ: Halloween Hairstyles For Short Hair
How do I make my hair look short?
Make a ponytail or a bun with your hair. For a "shorter" look, allow the shorter layers of your hair to hang loose, while pulling the rest of your longer hair back and out of the way. Thus it will appear that you have a shorter cut from the front.
What are some good hairstyles for short hair?
Messy Updo.
Bun with Braids.
Triple Twisted Buns.
Short Curls.
Pull-Through Braids.
Pixie.
Twisted Half Ponytail.