Temporary Hair Color Is Here For Your Bright Experiments!
Temporary hair color is a damage-free hero that can take us to the world of color changes. And when you feel that a super eye-catching makeup is not enough for some special bright events, it will always be there for you.
Whether you want to make your look pop for Halloween party or you just feel that your life needs more colors, the only thing you need is to color your hair temporarily. Let us show you how you can do that!
Alongside the latest inspiring ideas and coloring ways, we've selected the best Amazon products designed for temporary coloring, so that nothing stops you from taking a plunge!
Best Ways to Temporarily Color Your Hair
Once you decide to go for new colors, you can't go without the basics. In this part, you are going to explore the top ways on how to go for temporary shades. P.S. After 2-4 shampoos, your hair will be ready for more experiments!
Temporary Hair Color Spray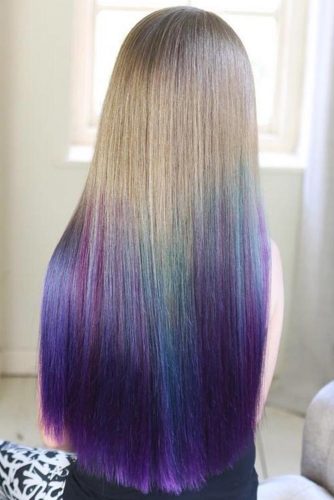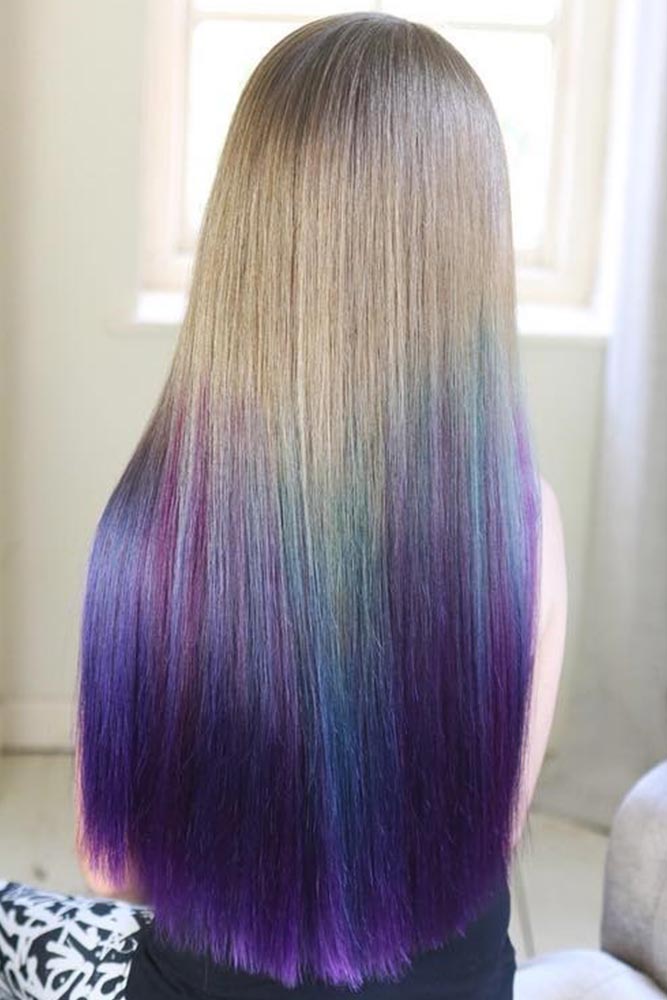 A temporary hair color spray seems to be the easiest way to change your life palette, as you just need to spritz your hair with it. But you should be careful if your hair is light, as you may get a permanent result if you go for very dark shades: you need to get the right product, based on your tone. To apply the color, coat your wet hair with a spray, section by section.
Source: sweethearts_hair via Instagram
Hair Chalk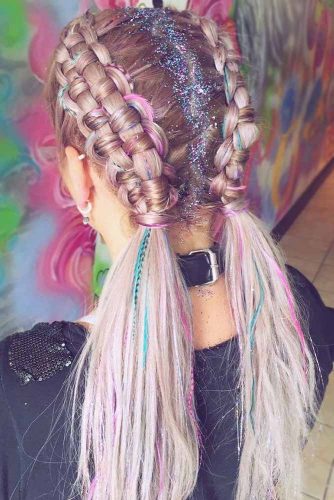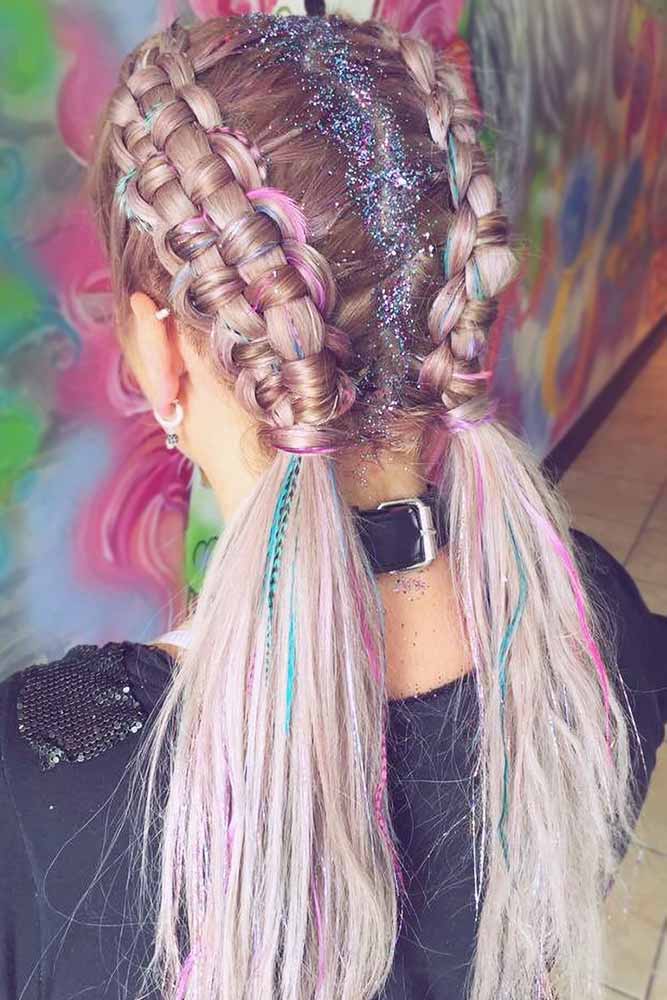 After the everyone's adorable spray, here comes another beauty trend of now: hair chalks give a lot of room for your imagination that you can dip in without a commitment. In this case, you also need to work with wet hair, running the chalk through your hair. Again, light chevelures should be careful so as not to end up crying about rough permanent dark shade instead of pleasant temporary hair color.
Source: sweethearts_hair via Instagram
Hair Mascara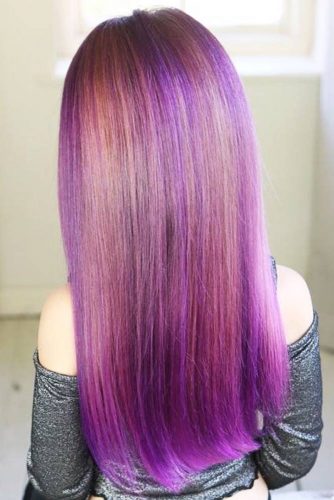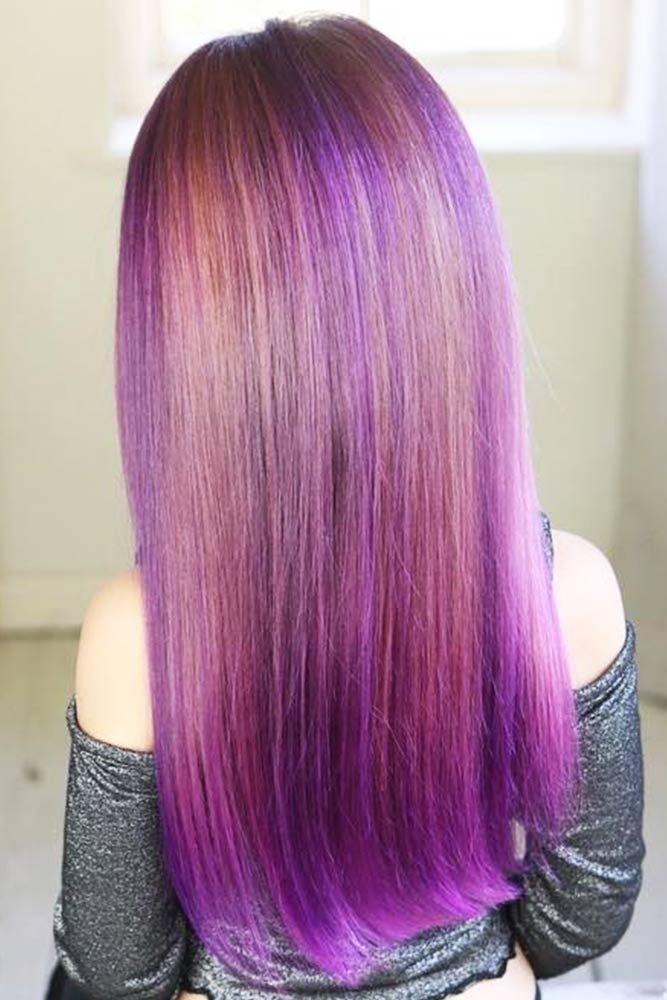 A color mascara could be forgotten with the time, yet some fashion ideas from the 90's are still around, and not for nothing! It's an easy, familiar, and pretty fast way to get a new color. Or colors! Just apply it directly on your hair, layer by layer, and that's it!
Source: sweethearts_hair via Instagram
Semi-Permanent Hair Dye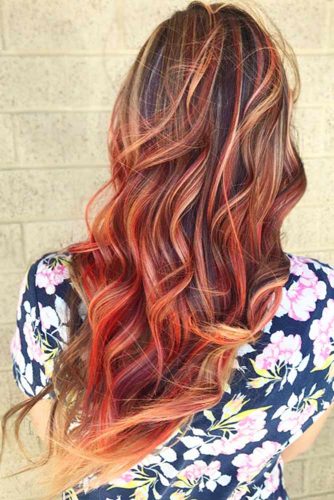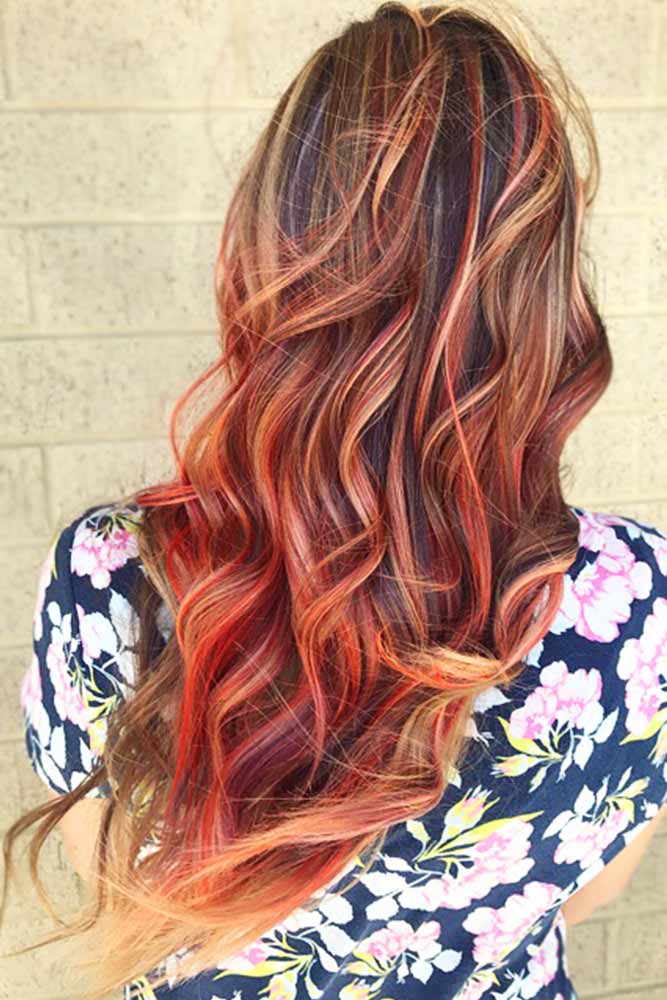 Unlike the previous ways, this idea gives you more time to flaunt with a new color, keeping it for 4-12 shampoos. Such a temporary color hair dye contains no ammonia, which means that it colors only the surface of your hair, working like a stain and without damaging the cuticle. On bleached hair, it stays longer, so you should decide how long you want the color to stay.
Source: eberle_styles via Instagram
Demi-Permanent
Hair Color Wax
Temporary Hair Color Powder
Inspiring Temporary Hair Color Ideas
Now it's time to see how all these ways work, and, most importantly, how they look! Get inspired by the vivid temporary hair color diy ideas!
Rose Gold Coloring
Pink Ends
Half Cold Half Warm Coloring
Pastel Violet To Lilac Ombre
Pink And Green Streaks
Milkshake Lilac And Eggplant Over Blonde Foils
Blue & Violet Highlights
Oil Slick Hair
Rainbow Coloring
Colorful Highlights
Pink Ombre Hair
Blue & Purple
Pink Butter Pony
Smoky Opal
Purplish Rainbow
Red, Yellow, Green
Green Streak
Cool Purple Streaks
Lavender Purple Ends
Fuchsia Red Strands
Titanium Rose
Holographic Pastel
Peachy Balayage
Some Blue, Some Purple & Some Teal
Fuchsia Coloring
Dusty Rose
Light Pastel Pink
Red Lock
Blonde & Purple
Pastel Rainbow
The best thing about temporary hair colors is that you can let your imagination run fly, adding more colors to your life without damage! Now you know the most popular ways to temporarily color your hair, as well as where to buy temporary hair color spray and many other cool products, so it's time to diversify your life palette!
Main photo by Pinkprobeautysupply