Oil slick hair is the trend that appeared when hair colorists looked at the swirls of petrol in the water and got inspired with its mesmerizing glow. The petrol effect, involving never-repeating palettes of magenta, purple, indigo, and emerald on darker tresses, is totally cool and dramatic.
However, is an oil slick color for everyone? Let's see if you should go for it.
Got tired of seeing your dull dark tresses in the mirror?
Are you reluctant to use much hair lightener so as not to damage your gorgeous tresses?
Searching for a long-lasting result that won't fade away the following day?
Do you wish to visit the hair salon less frequently?
Are you the real badass?
If most of these points are about you, read on: you will certainly love what you're going to see.
What Is Oil Slick Hair?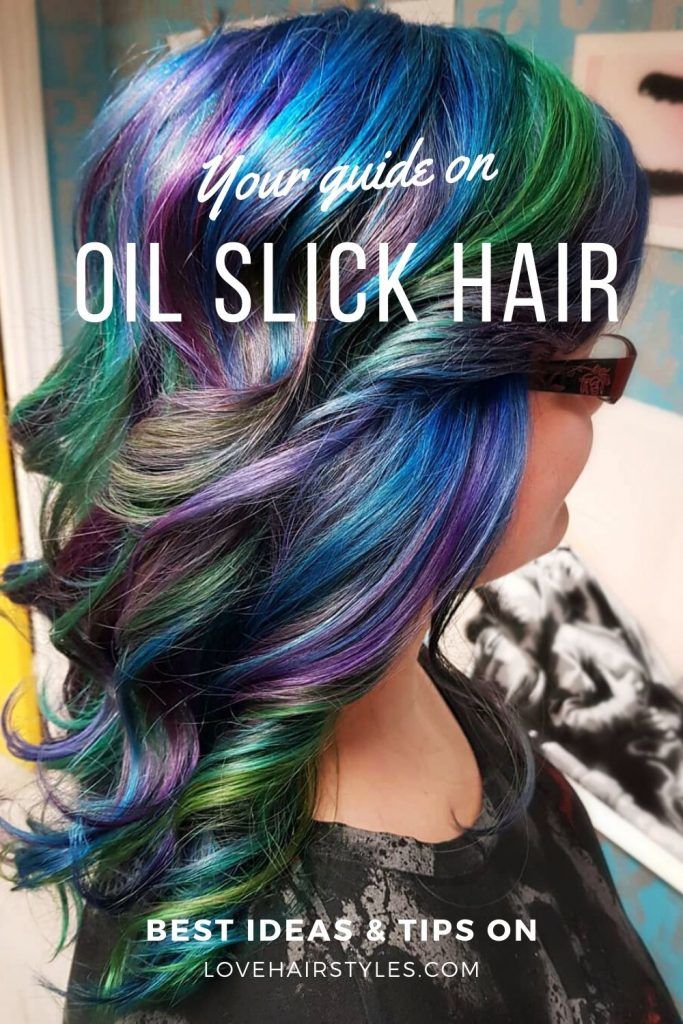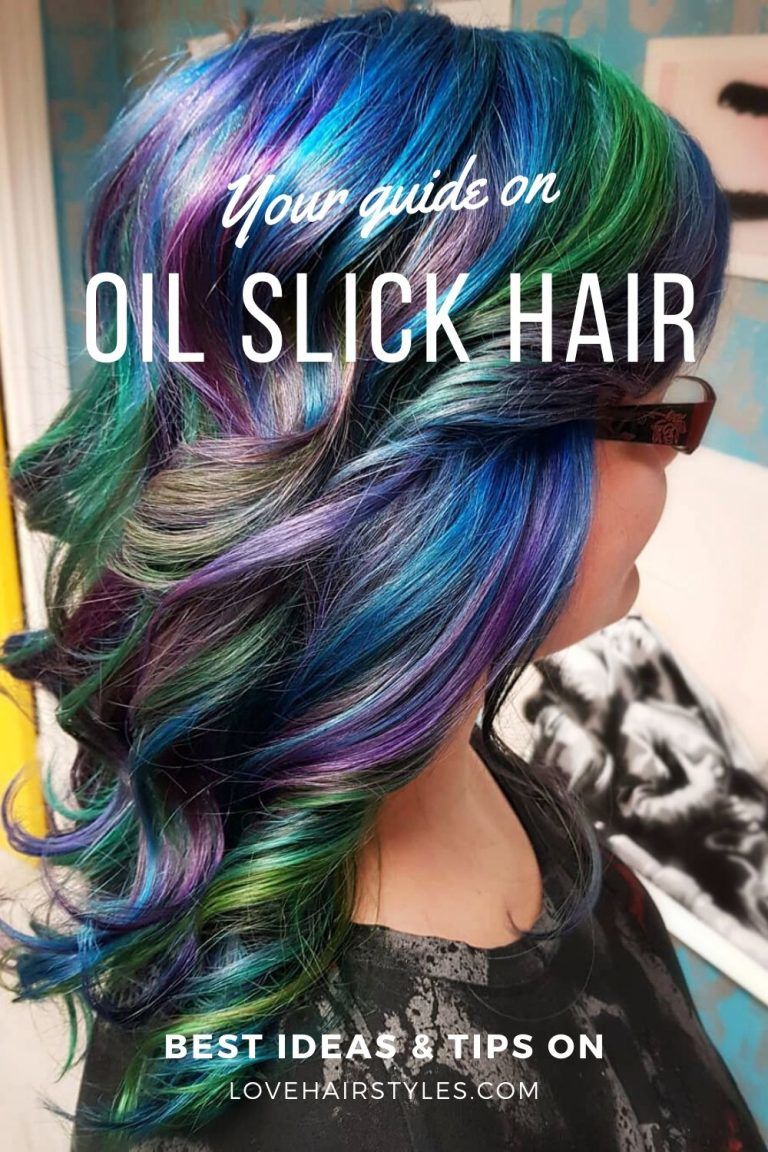 Remember how you would stare at those hypnotizing blurred colors reflected in puddles of gasoline when you were a child? Inspired by this amazing and truly unusual play of colors, modern colorists have given life to the oil slick hair trend. Since this color comes as a combination of various shades, every woman can have her own picture of her coloring idea. As for the initial look, it embraces purple, magenta, green, and also cobalt hues that you can achieve through anything from highlights on the ends to balayage. The trend was initially introduced for bold brunettes because the main aesthetics was all about the dark bases. Still, it has no limitations, so now girls with blonde hair can also adopt the trend, but in a different way.
The good news is, this color idea requires less maintenance than other multi-colored looks since it involves bolder and stronger hues that will stay longer with you. And last but not least, if you're a brunette, you can finally go for daring changes without damaging your precious locks: you only need to bleach some strands.
How To Choose Oil Slick Hair Dyes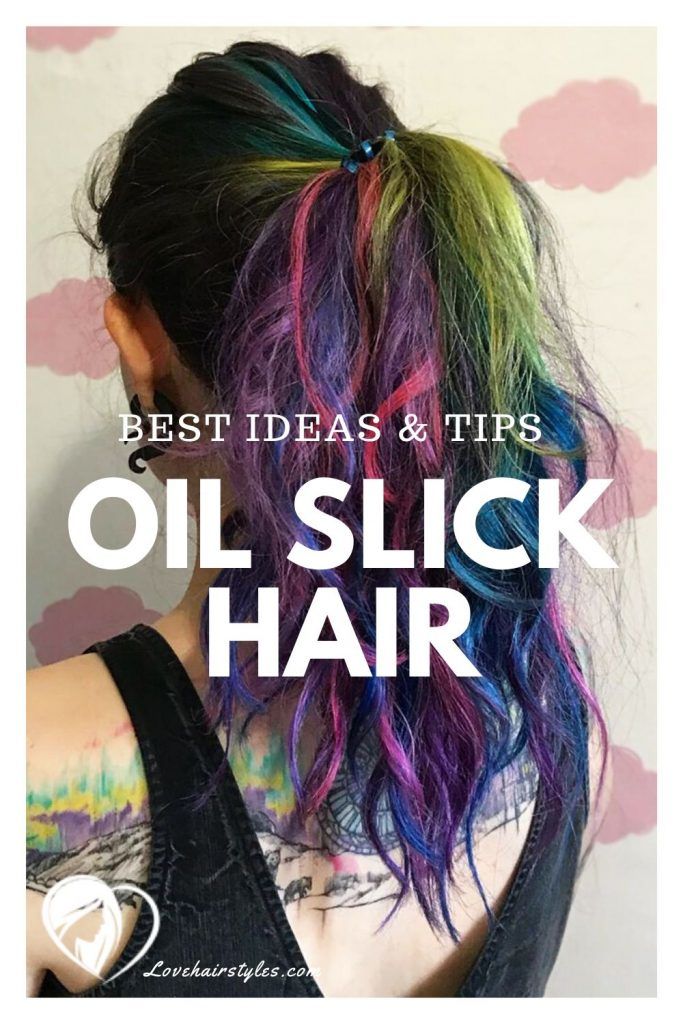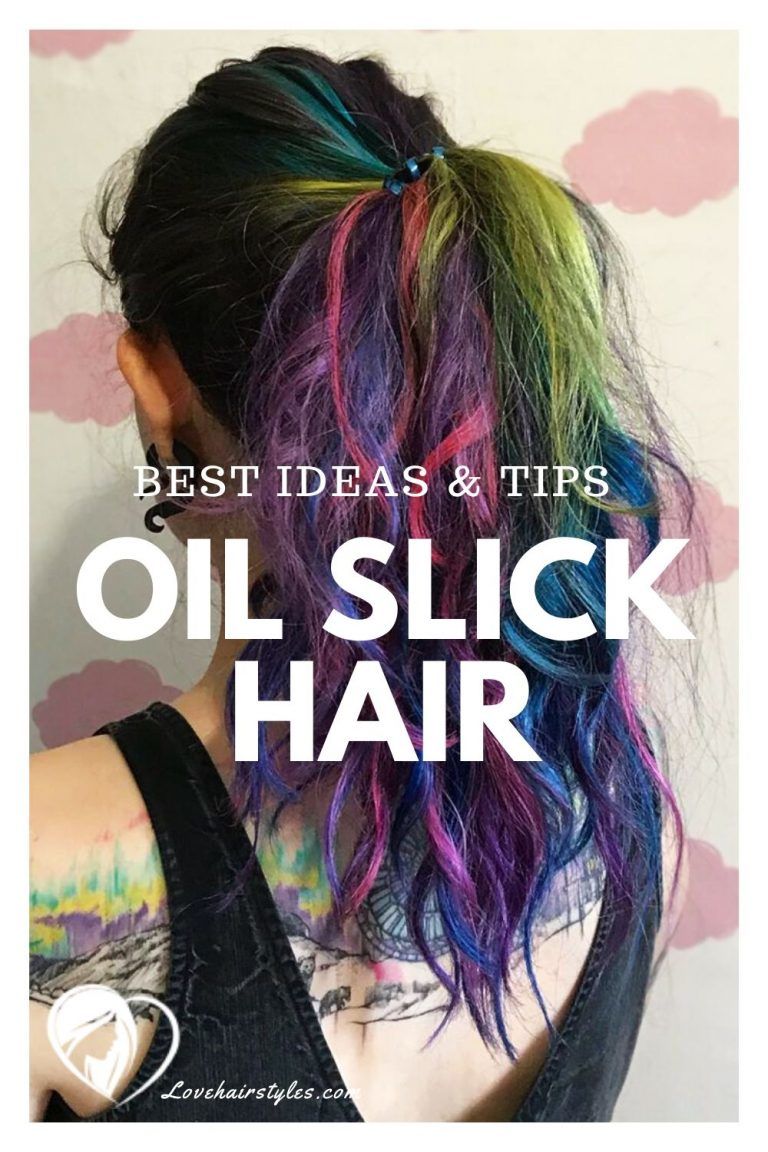 Once you feel that you're ready for this multi-toned masterpiece, you should consider all the coloring options. If you got your eye on a complex look with different graduations and tricky color placement, you'd probably want to leave it up to a colorist. Nevertheless, it doesn't mean you can't DIY the trend.
Besides, many women are used to coloring their hair themselves, so if you're a DIY-lover, you can also recreate the look.
First off, you need to bleach the sections you want to color (if it's your first time, it's better to use bleach from the same brand as the dye). The next step is to decide what kind of color experiment you want to go for.
Your color can be temporary, semi-permanent, or permanent. Here's how to navigate these three!
Temporary hair dyes wash out in one shampoo, which is perfect for a short yet big makeover. You can use as many colors as you want, but make sure that all dyes come from the same brand.
Semi-permanent hair dyes last for 4-10 shampoos, and that's a nice option for girls who don't want to change their color for life while also enjoying the change at its fullest.
Permanent hair dyes are meant for girls who want their oil slick romance to last as long as possible. The lifespan of such dyes depends on the dyes' quality and maintenance, but in general, the color lasts no longer than 5 months.
How To Maintain Oil Slick Hair Color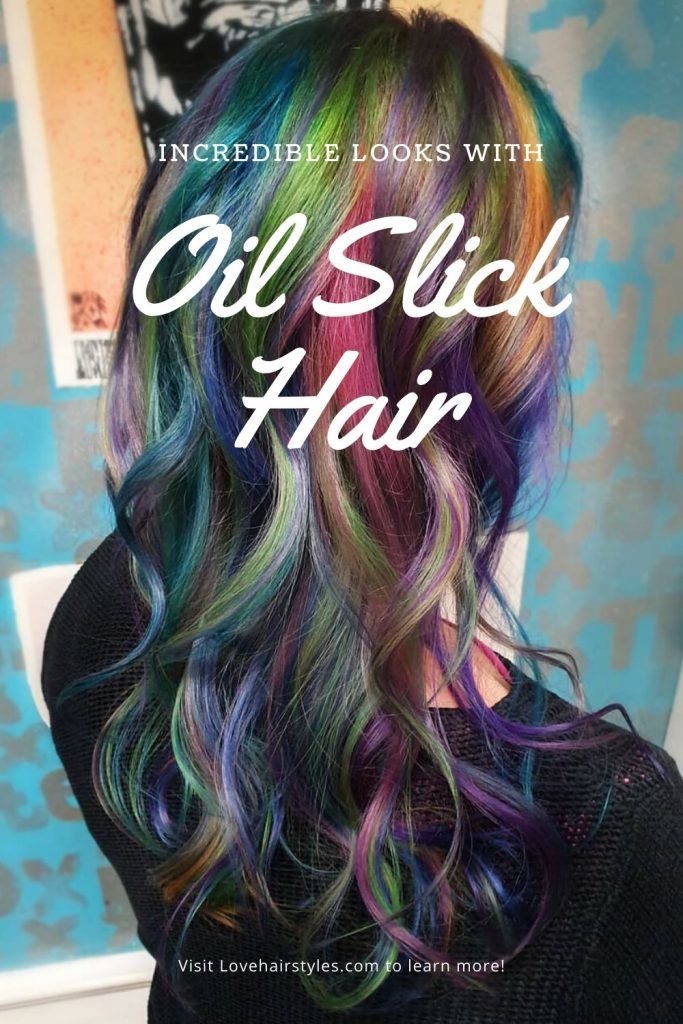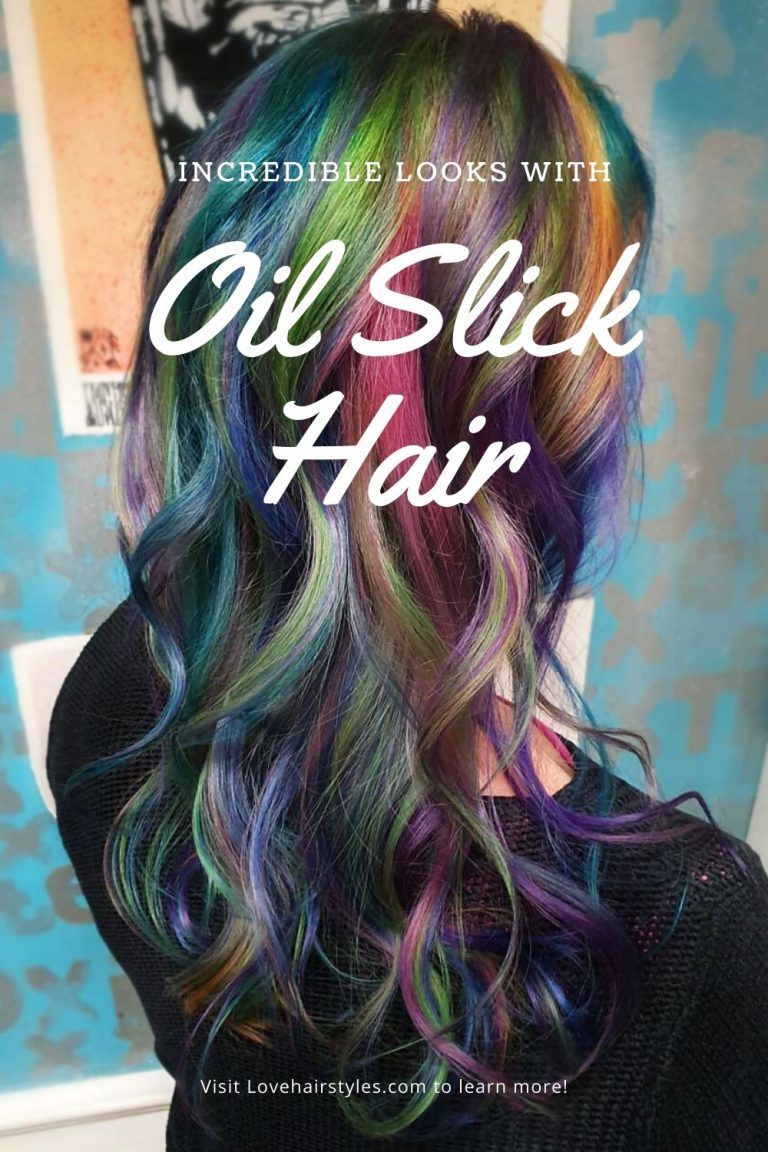 There's nothing like getting out of the shower and seeing your color job faded too soon. The right maintenance routine is key to making your color last longer, but it requires a brand new frame of mind toward your hair care. Everything you do to your hair, be it styling or haircare stuff, should take a color-safe approach. And here are the basics that your new routine should include.
Use color-safe products only. Your shampoo and conditioner, as well as styling products should be designed for color-treated hair to preserve the pigments and don't affect the color.
Wash your hair with cool water. Hot water opens up the hair cuticle, exposing it to damage and causing the hair to wash off quicker as a result. For that reason, it's better to switch to a cool mode.
Give up on heat styling. Heat is always damaging. But when it comes to bleached hair, no matter if it's entire mane or several sections, your hair is more prone to damage than ever. If you do want to use a flat iron or curling wand, then don't go without heat protectants.
Wash your hair less often. That's pretty simple: the less you wash your hair, the longer the color stays on your locks. If your scalp gets oily fast, you can work with dry shampoo.
Oil Slick Hair Color Ideas
Now that you've got your theory, it's time for some inspiration! Although the palette you can create with oil click colors literally has no bounds, we've highlighted the most mind-blowing picks from all over the web for your ultimate inspo. In case you're planning a big makeover, these pics will be your guides.
Violet Accents
Credit photo: instagram.com/sydniiee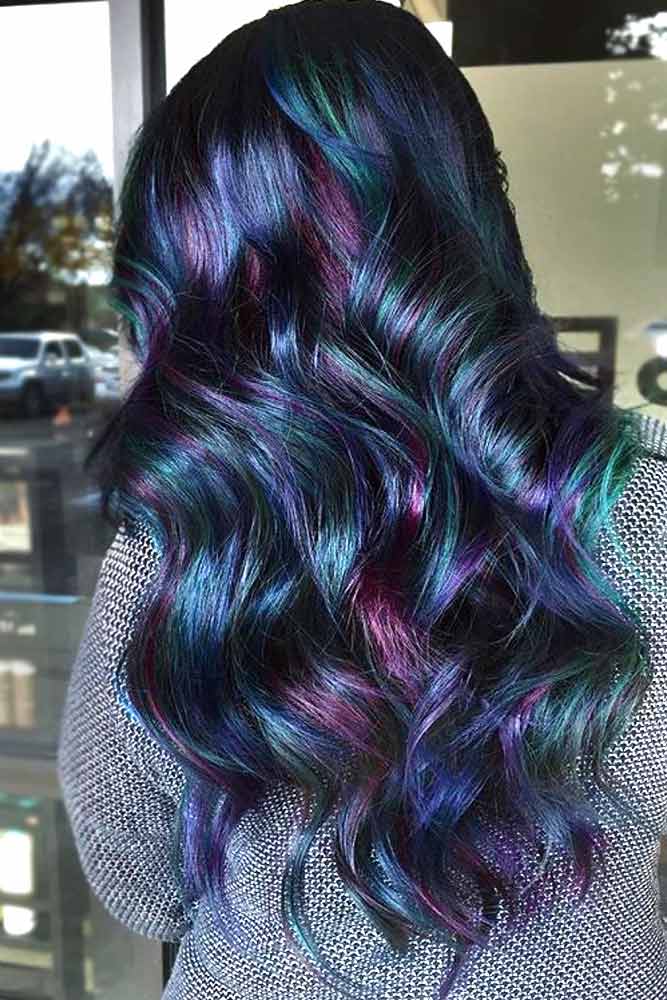 Credit photo: instagram.com/hairwaytokale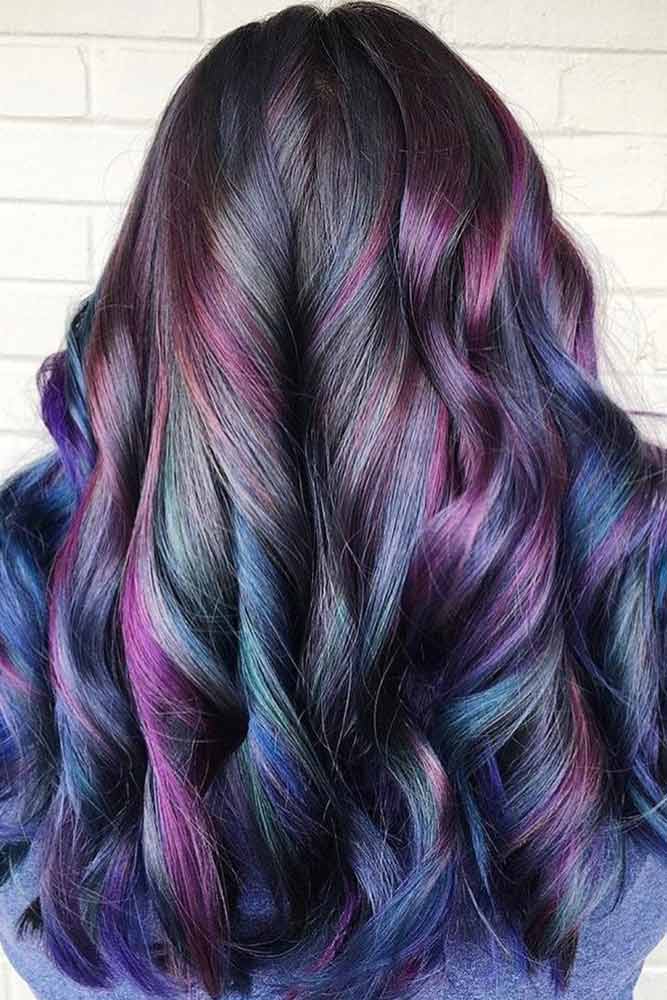 First of all, let us make sure you know what the oil slick technique is, how you can achieve that and then we would like to discuss oil slick hair maintenance. This info is crucial to know for every fashionista.
Fuchsia Oil Slick Hair
Credit photo: instagram.com/hairgod_zito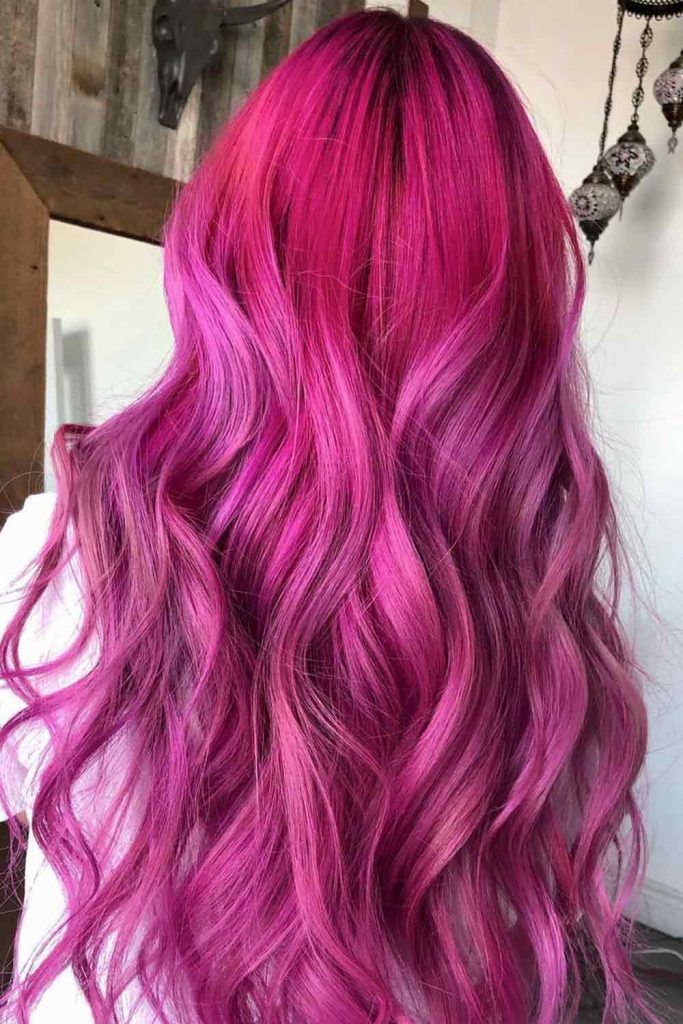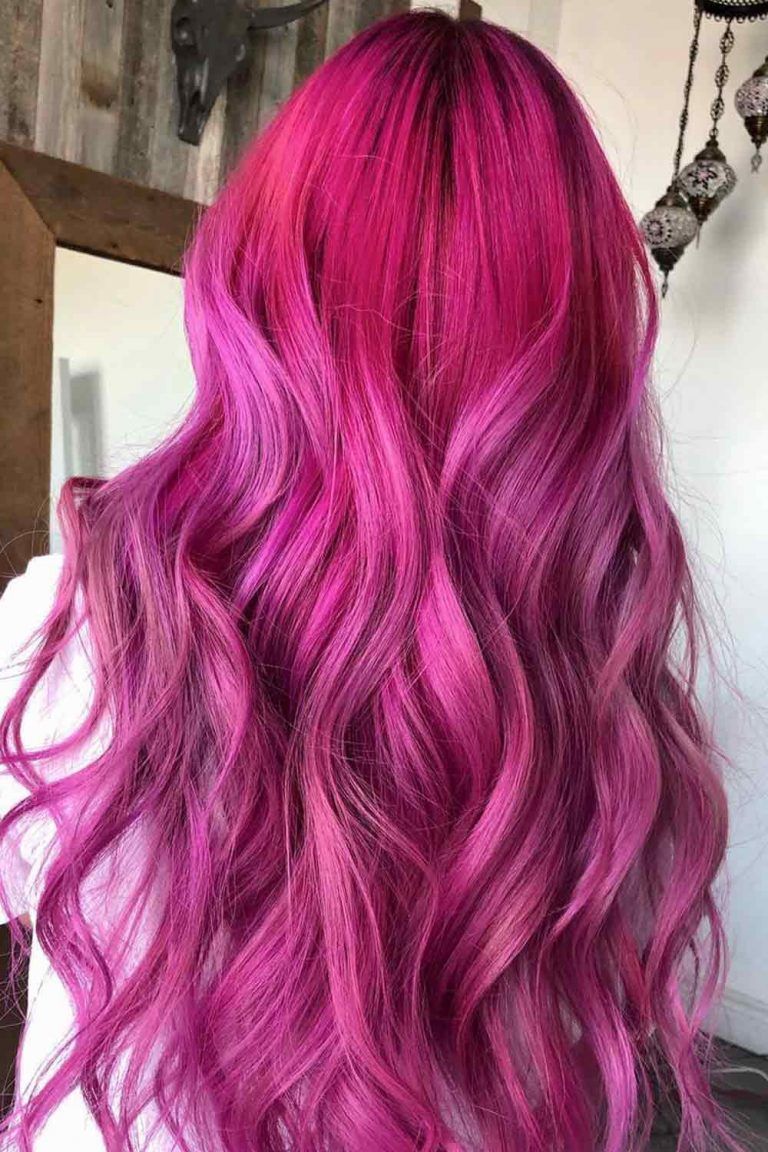 Now when you know more about the oil slick trend and think that it would be nice to follow it, we have some pieces of advice to ensure that your transition to an oil slick beauty goes as smoothly as possible.
Analogue Of Oil Slick Hair For Blondes
Credit photo: instagram.com/xostylistxo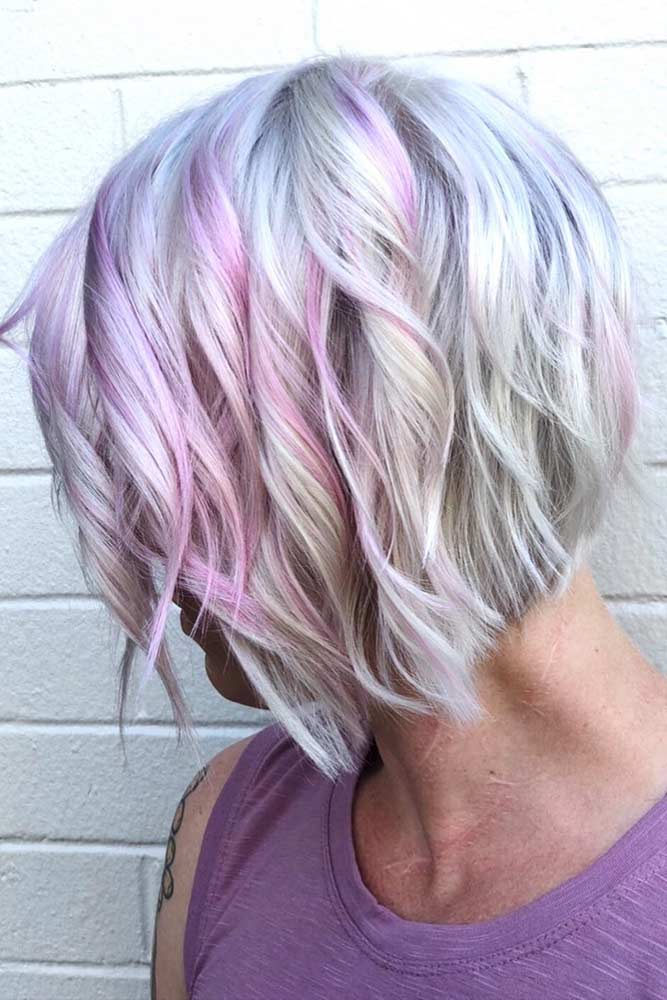 Credit photo: instagram.com/hairbymisskellyo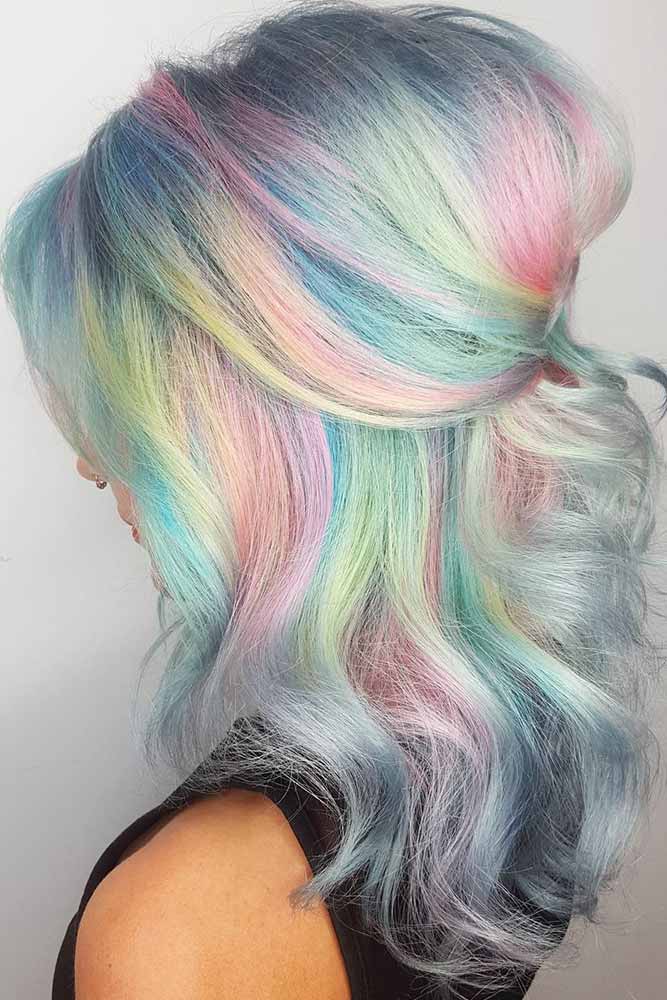 Credit photo: instagram.com/hairbymisskellyo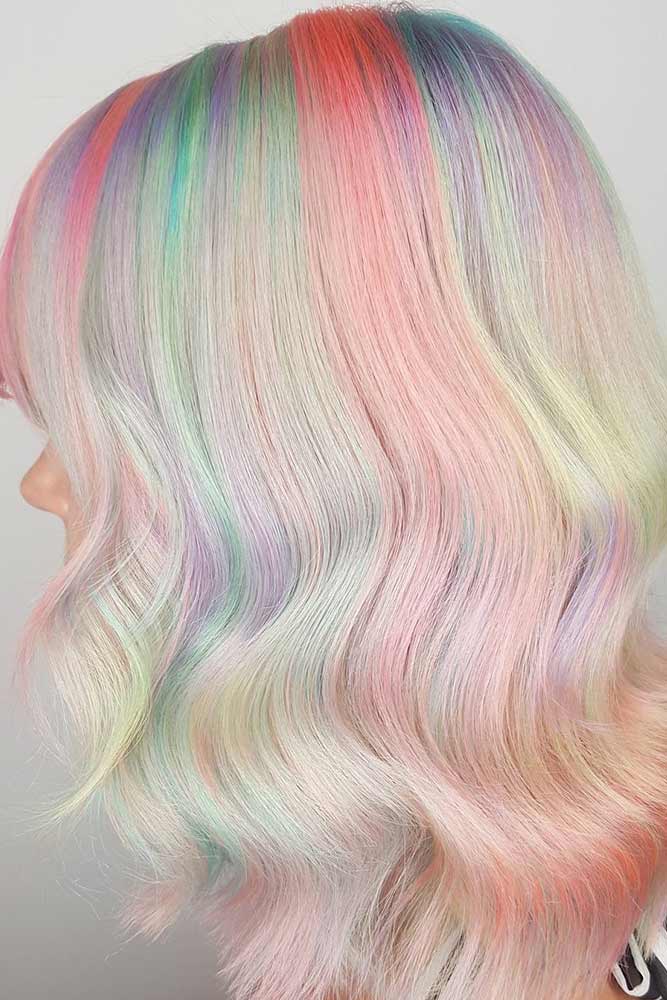 In case you are a blonde but wish to go for an oil slick color too, we have great news for you! There are techniques for blonde tresses that look similar but still stand out in the crowd of regular oil slick looks. Therefore, you can totally rock petrol hair. Obviously, you need to start with fully bleached hair to recreate this idea. Although it will take some time to maintain, the look is totally worth it.
Dark Brown Hair Ideas
Credit photo: instagram.com/elissawolfe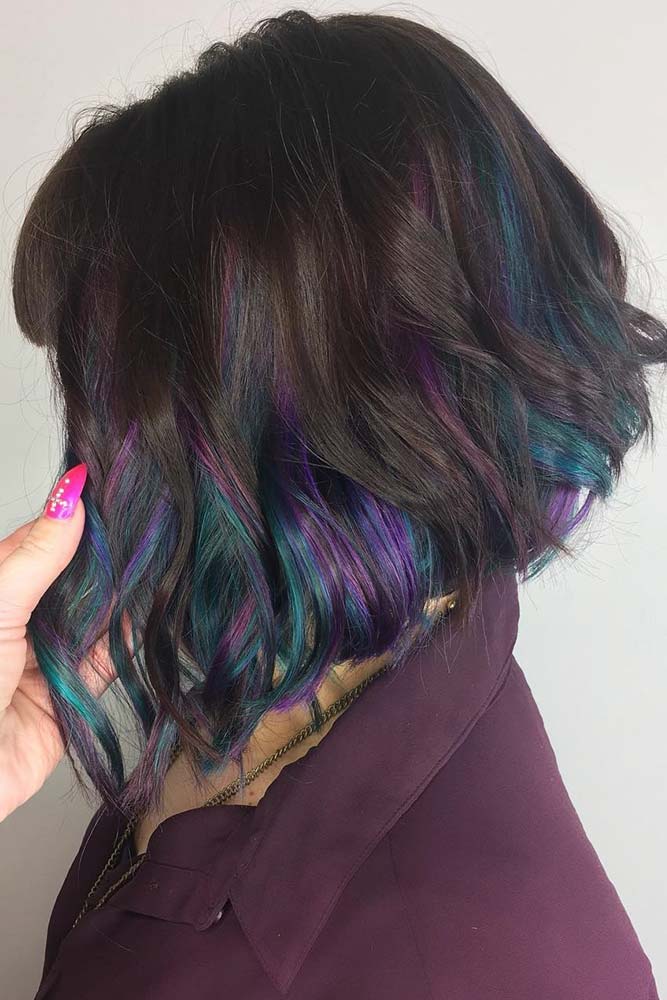 Credit photo: instagram.com/alexandrascissorhands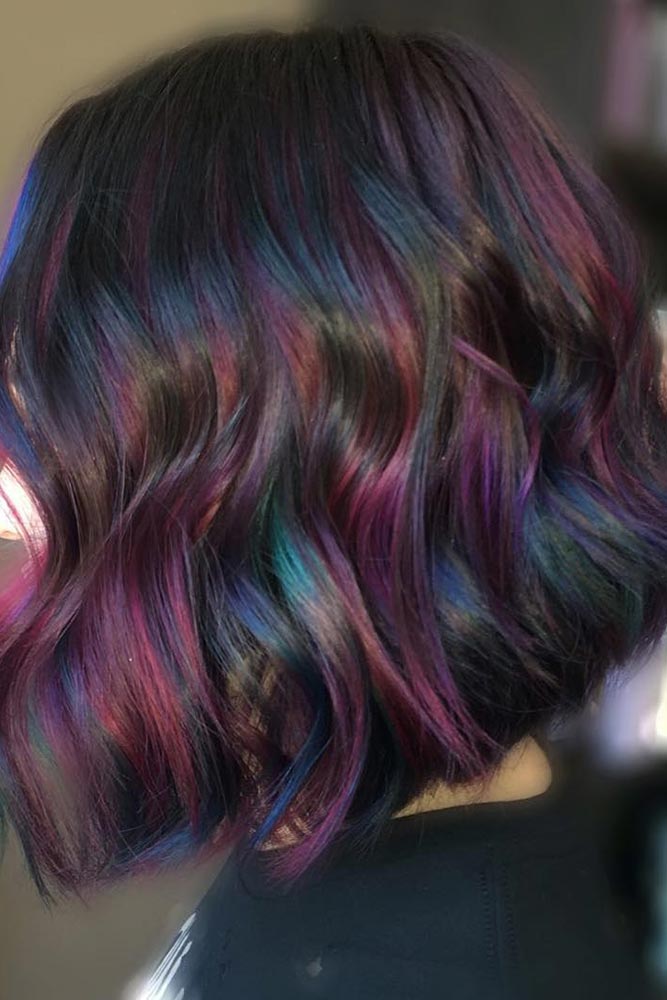 Even though we would recommend going to the hair salon to get this intriguing petrol effect, it does not mean that you cannot get it at home. With our simple guide, everything is possible.
Oil Slick Hair With Brunette Roots
Credit photo: instagram.com/adlydesign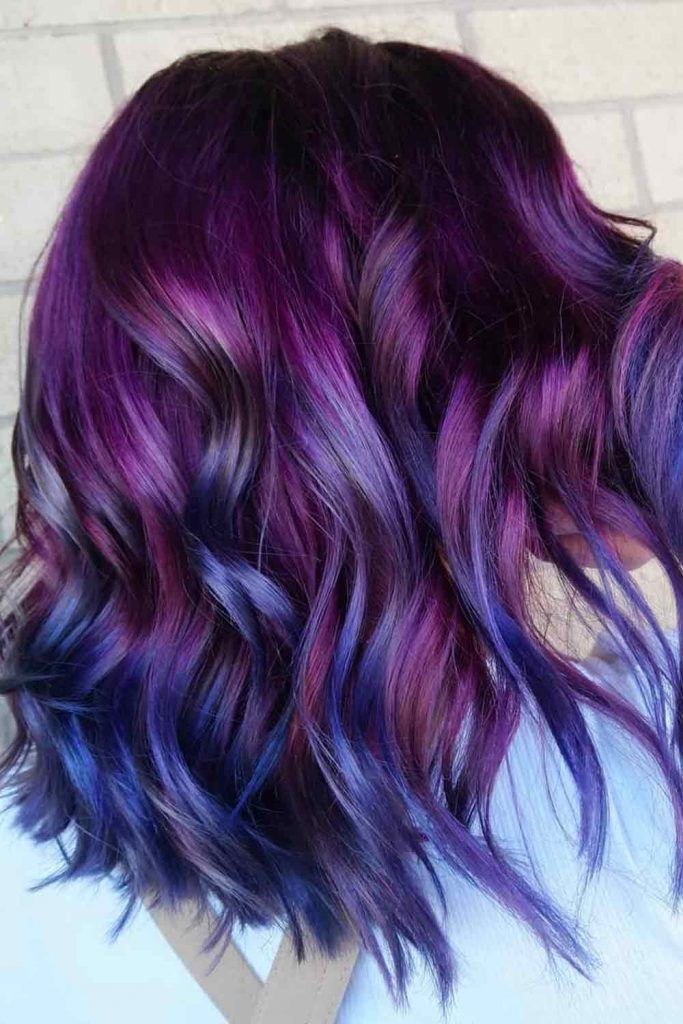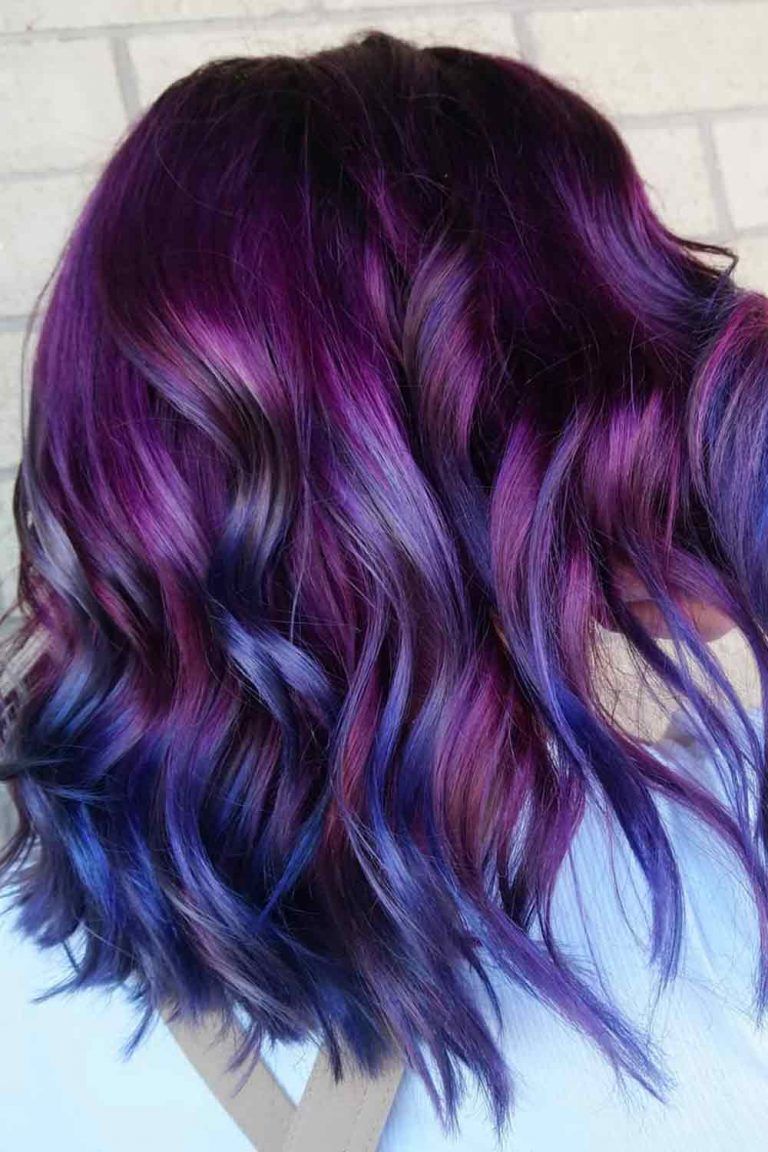 Naturally dark tresses provide the ideal base for mermaid highlights. And luckily, the balayage technique lets us achieve the best mixture of burgundy, teal, and indigo shades. Make a color statement!
Black Oil Slick Hair
Credit photo: instagram.com/danielleblaquera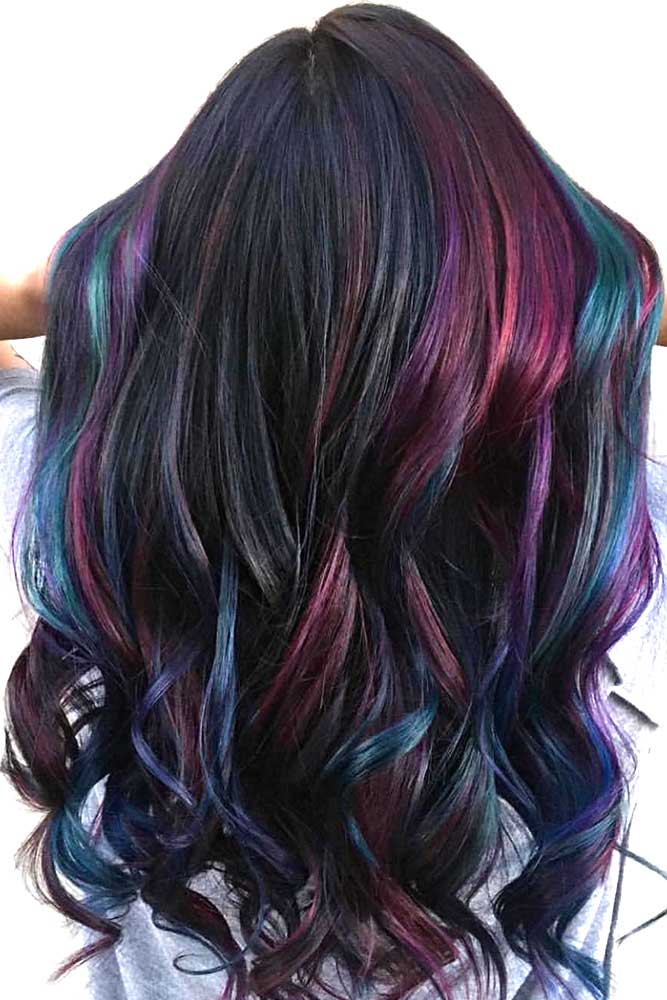 Credit photo: instagram.com/amychristinehair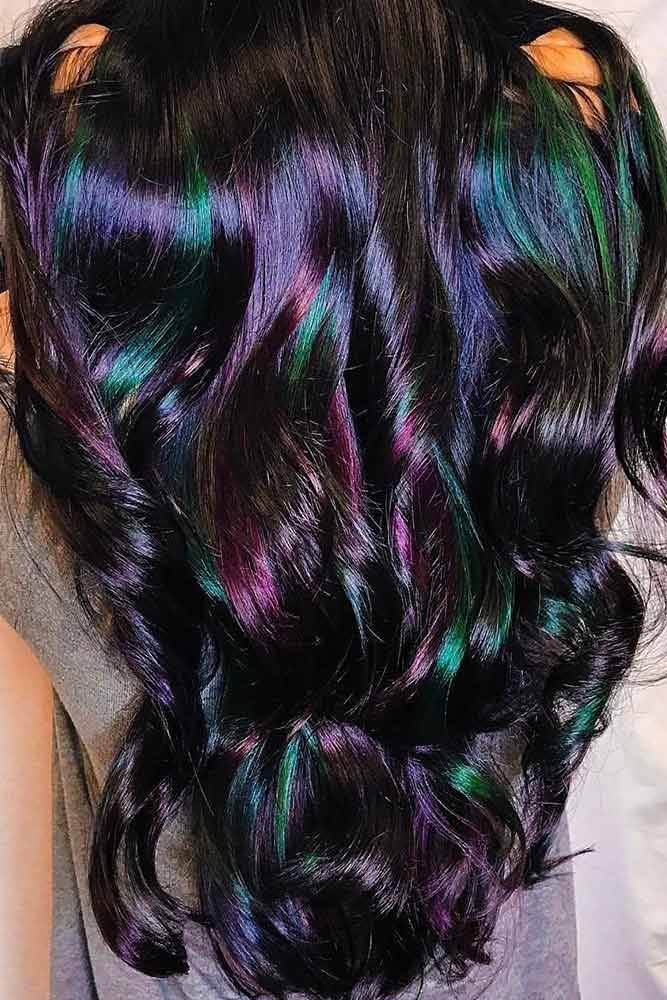 Long tresses are perfect for rocking the oil slick trend because they provide so much space for the most unexpected and extravagant color intertwining. You can opt for more vivid or more subtle, barely noticeable oil slick strands.
Shadowy Rainbow Tint
Credit photo: instagram.com/adlydesign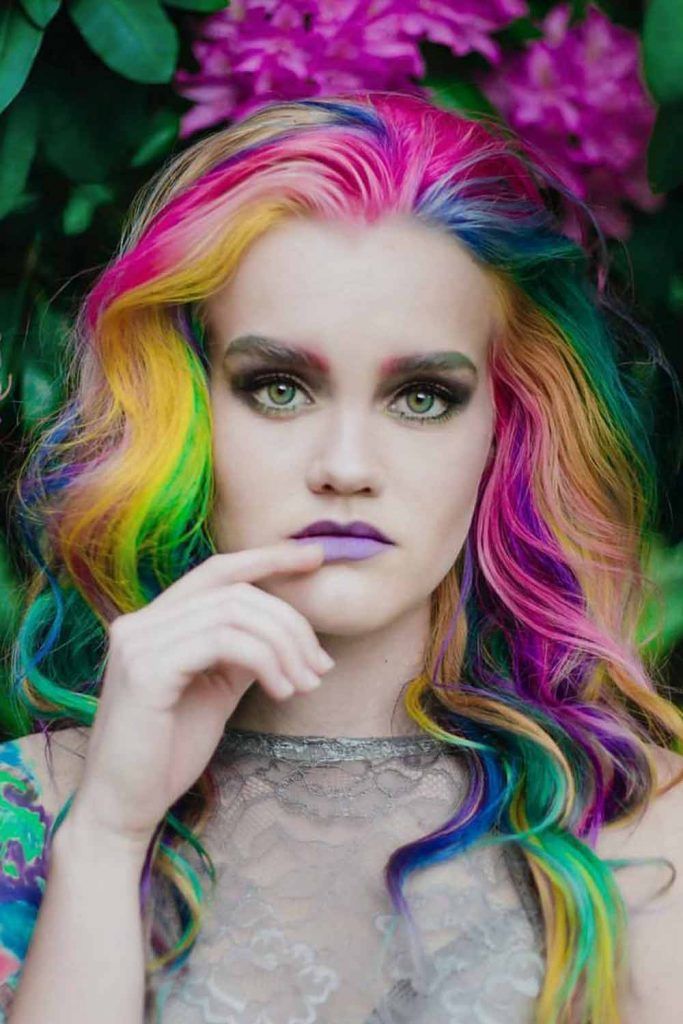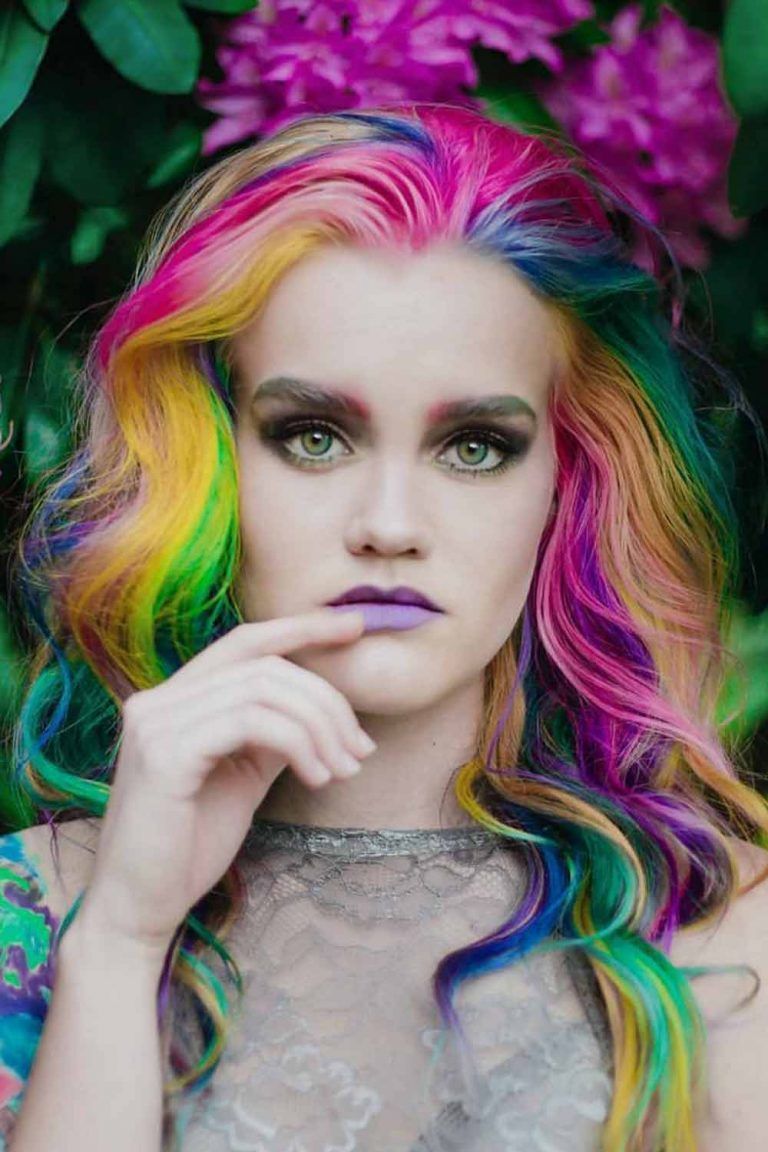 Shadowy rainbow is a new color trend that's especially big with girls who like the colors to be both subtle and dramatic. This can be an ombre and balayage, as well as different highlights and babylights. In any case, you should pay attention to it!
Dark Purple Hair Ideas
Credit photo: instagram.com/adlydesign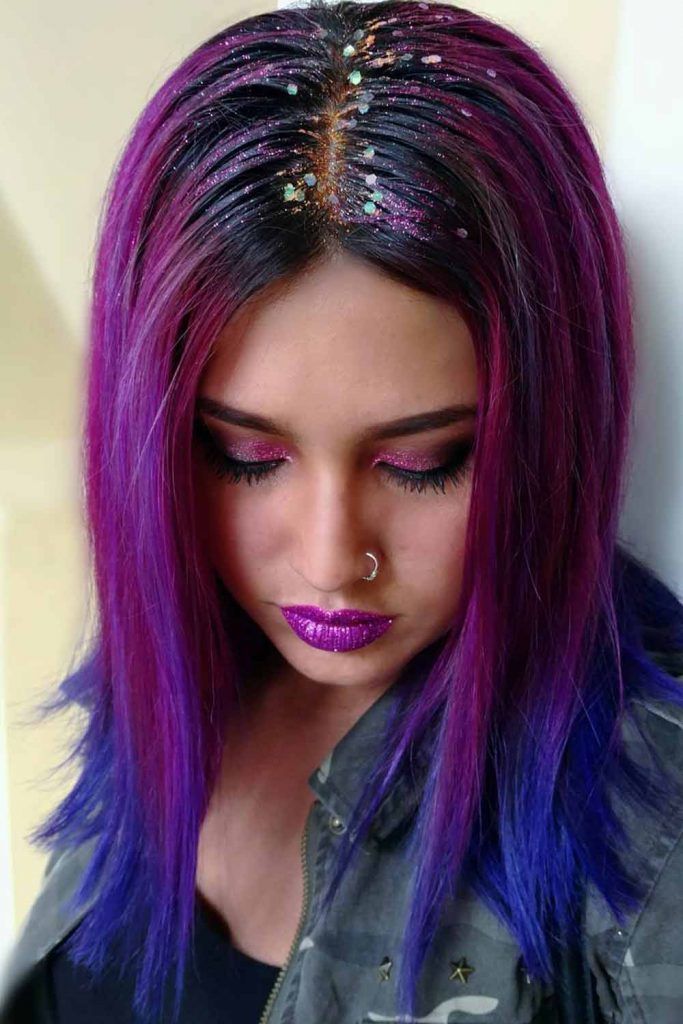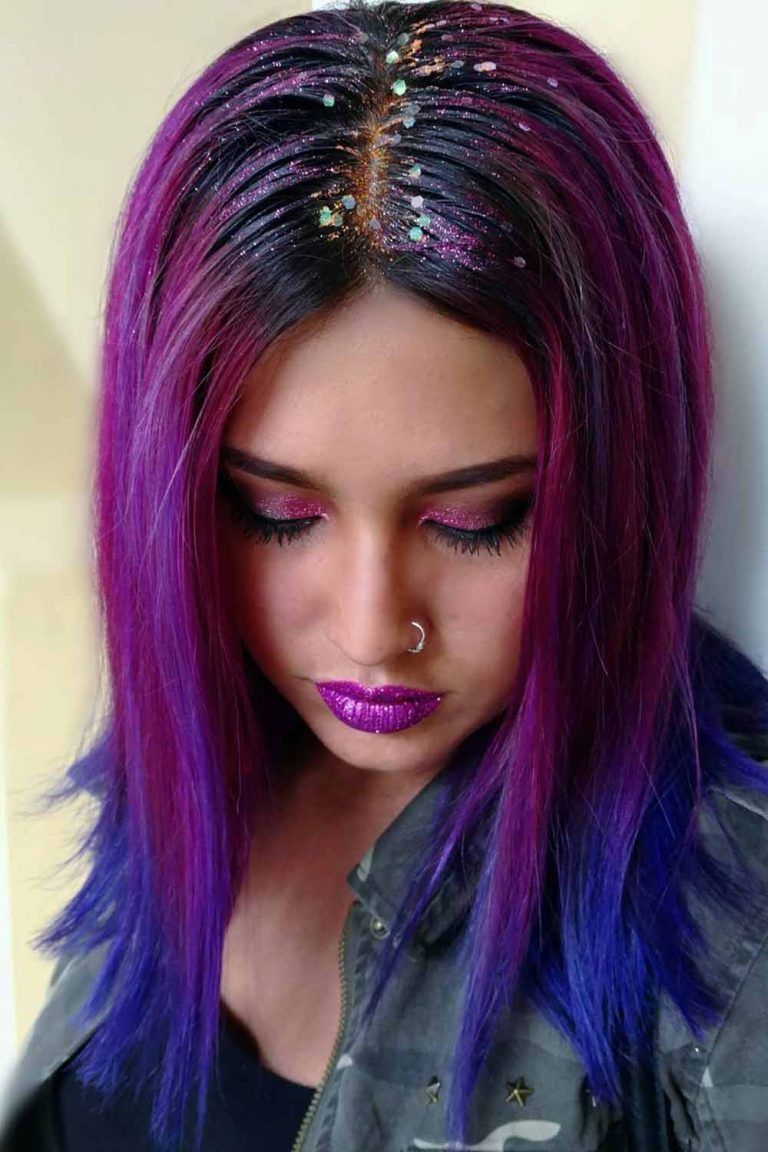 Here we got an interesting option of oil slick color for you, in case you like dark shades! When you want them to be dramatic, apply the colors to the top layers of hair, asking for a nice smudge and graduation. And if you like it when the colors are a bit faded, applying it just to the midshafts and spreading it as a transparent tint will do the trick.
Fiery Red Hair Color
Credit photo: instagram.com/nealmhair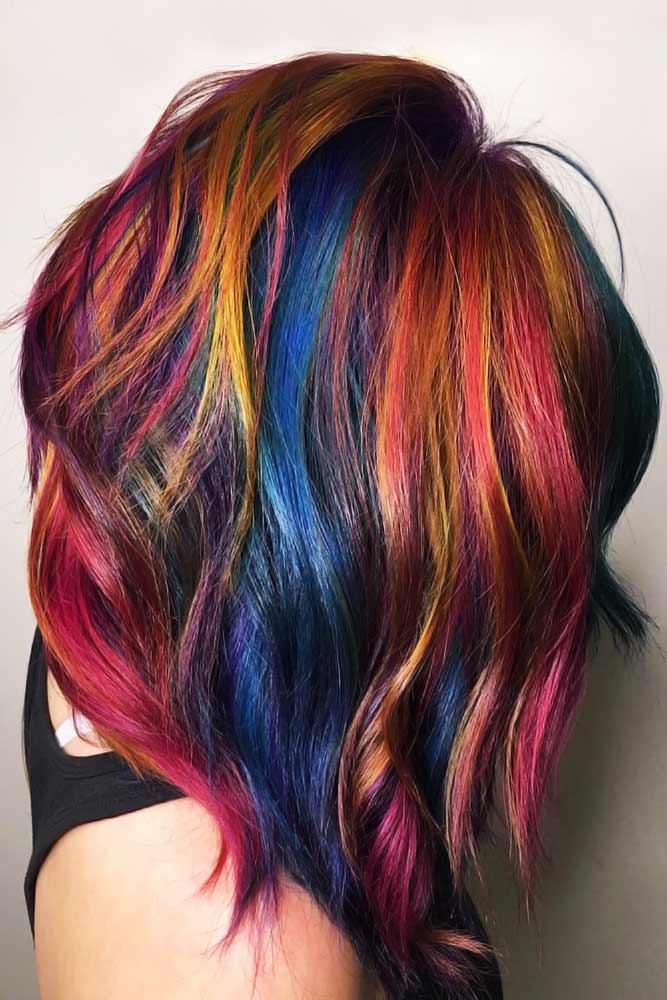 When playing color games with oil slick shades, you are the one to set the rules. Want your hair to jump from a super hot temperature to a cold one? Be it! By the way, bright red accents will show up from a different perspective on the saturated blue strands.
Blue Toned Oil Slick Hair
Credit photo: instagram.com/xostylistxo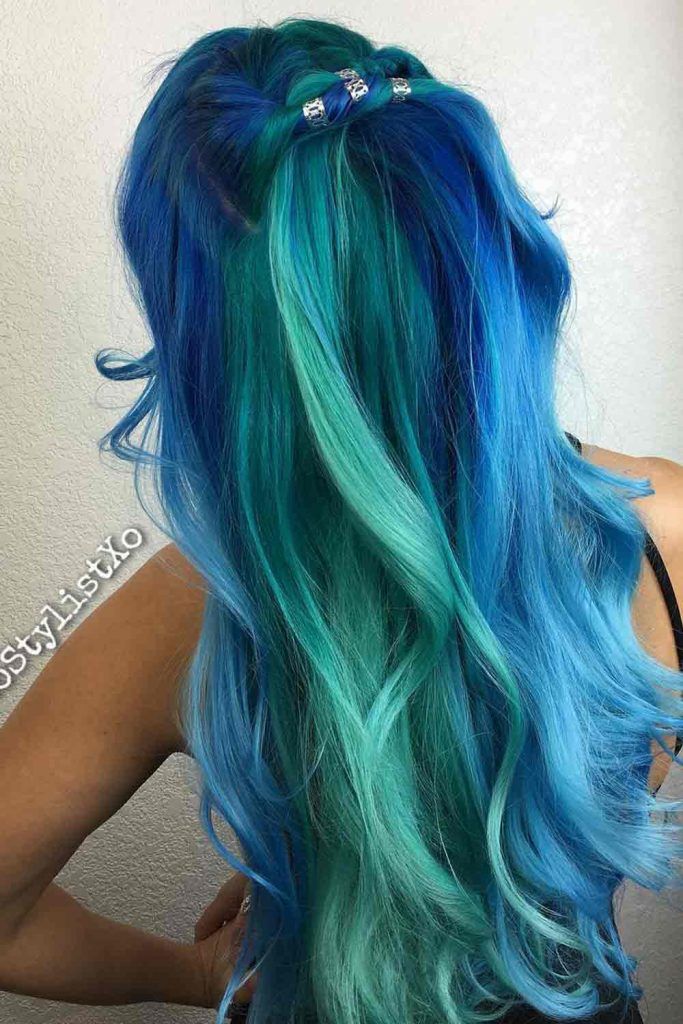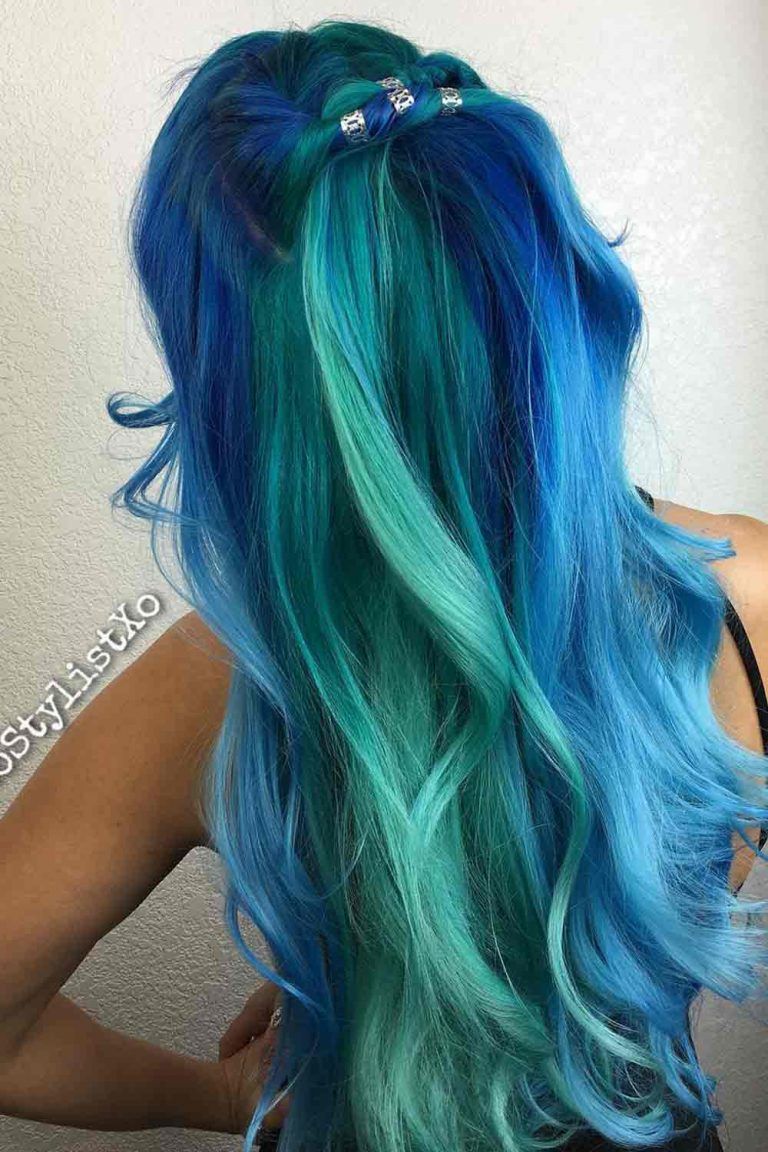 Every single blue hair color is as unique as a snowflake due to the variety of its shades. So why don't you show its richness and diversity with your hair? Light blue, vivid blue and purplish blue will be a stunning palette for the bluish oil slick experiment.
Oil Slick Ombre
Credit photo: instagram.com/hairbyashleyenstrom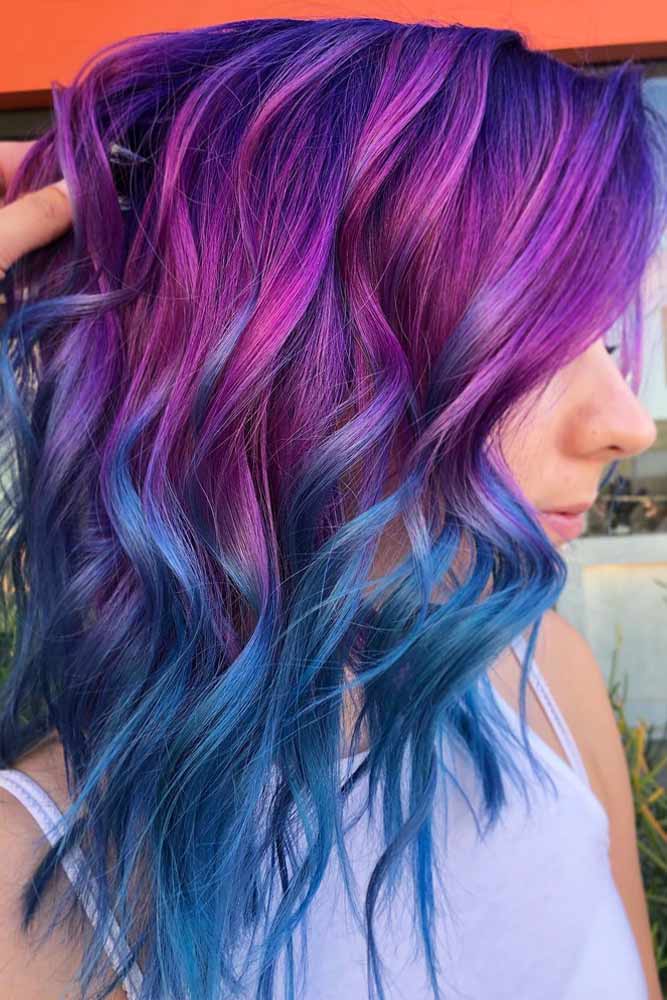 Credit photo: instagram.com/caroline.anythingbutbasic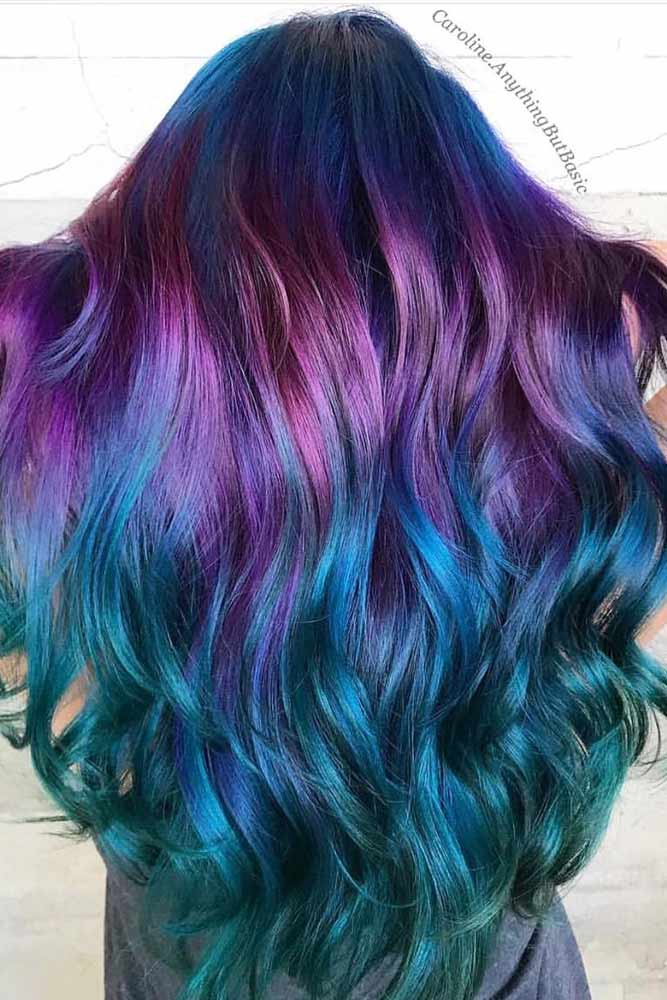 The good news is, every girl can have her own picture of oil sleek hair, especially when it comes to ombre. Since this coloring technique may feature as many shades as your soul desires, don't hesitate to add some red, green, and whatever hues you like to your oil sleek look.

Unlike any other color, every oil slick hair idea is absolutely one-of-a-kind. With so many colors to experiment with, as well as ways to apply the colors, you are free to play with the eternal variety of oil slick looks. Now that you've seen the hottest pics with this trending color, you know how far you can go with it. Besides, you don't need to use much bleach for that!
FAQ: Oil Slick Hair
Can you oil slick hair at home?
Depending on how and where your colored strands are placed, you may want to consult a hairstylist who specializes in oil slick hair colors. However, if you prefer DIY (or if salon closures are once again a reality), you may create this style yourself, at home.
Is oil slick hair permanent?
This hair color normally washes out in 5 to 10 shampoos. It is ideal for the people who want their oily locks to linger more than a day but don't want to dye their hair permanently.
How do you keep oil slick hair?
The oil slick trend, like any other hair color, necessitates a combination of the correct chemicals and regular upkeep. Many experts suggest using special color-treated hair shampoos and conditioners with zero sulfates and parabens, which will prevent your oil slick color from being stripped away while shampooing.
REFERENCES:
An oil slick hair color is one of the hottest trends right now, and if you have dark hair, it could be your perfect So You Want to Go Oil Slick Hair Top Tips You Should Knowmatch. Source
Was this article helpful?