By:

Glaminati Media

| Updated:

01/08/2019
Oil Slick Hair Looks To Feel Like A Mermaid
Oil slick hair is the trend that appeared when hair colorists looked at the swirls of petrol in the water and got inspired with its mesmerizing glow. The petrol effect, involving never repeating palettes of magenta, purple, indigo, and emerald on darker tresses, is totally cool and dramatic.
However, is an oil slick color for everyone? Let's see if you should go for it.
Are you tired of seeing your dull dark tresses in the mirror?
Are you reluctant to use much hair lightener and thus damage your gorgeous tresses?
Are you searching for a long-lasting result that won't fade away the following day?
Do you wish to visit the hair salon less frequently?
Are you the real badass?
If most of these points are about you, read on.
All About Oil Slick Hair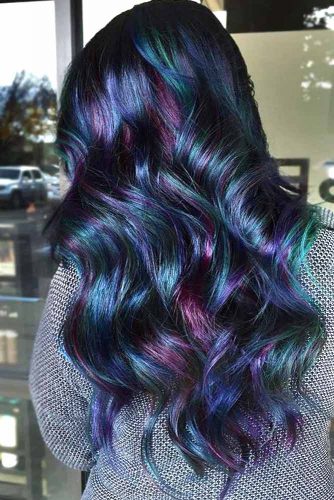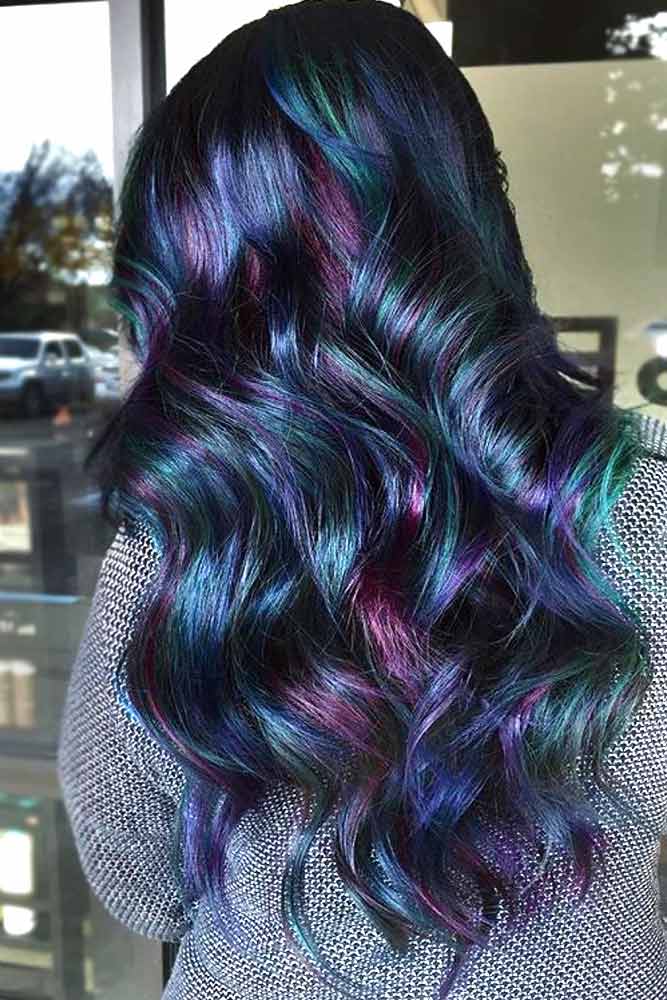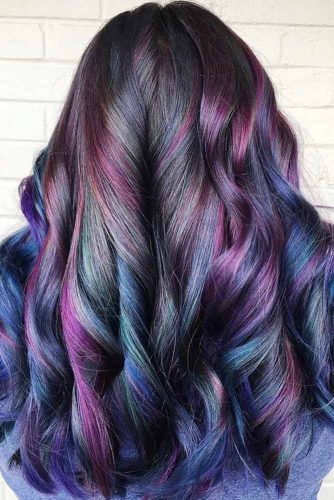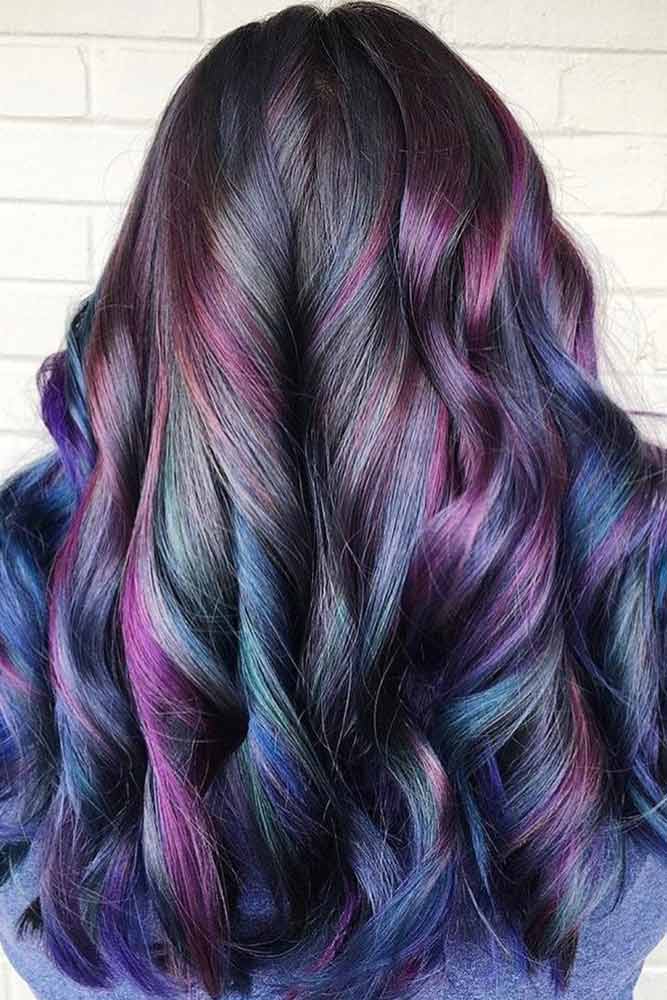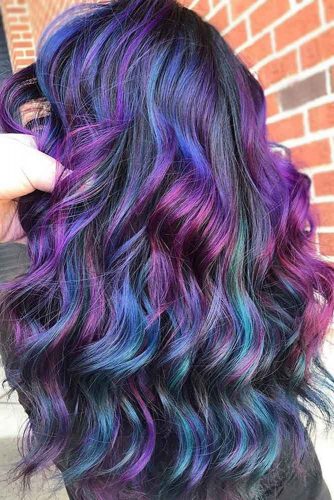 First of all, let us make sure you know what the oil slick technique is, how you can achieve that and then we would like to discuss oil slick hair maintenance. This info is crucial to know for every fashionista.
Some Advice for Rocking Your Oil Slick Hair
Now when you know more about the oil slick trend and think that it would be nice to follow it, we have some pieces of advice to ensure that your transition to an oil slick beauty goes as smoothly as possible.
Home Care of an Oil Slick Hair Color
Moving on, we would like to talk about your new oil slick color maintenance. First of all, congratulations on the great color choice! The time between touch-ups makes us super happy. 6 to 8 weeks – it's a total wow!
Analogue of Oil Slick Hair for Blondes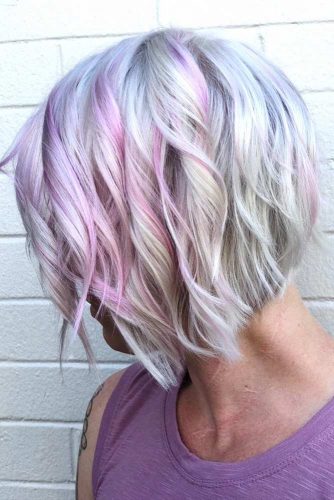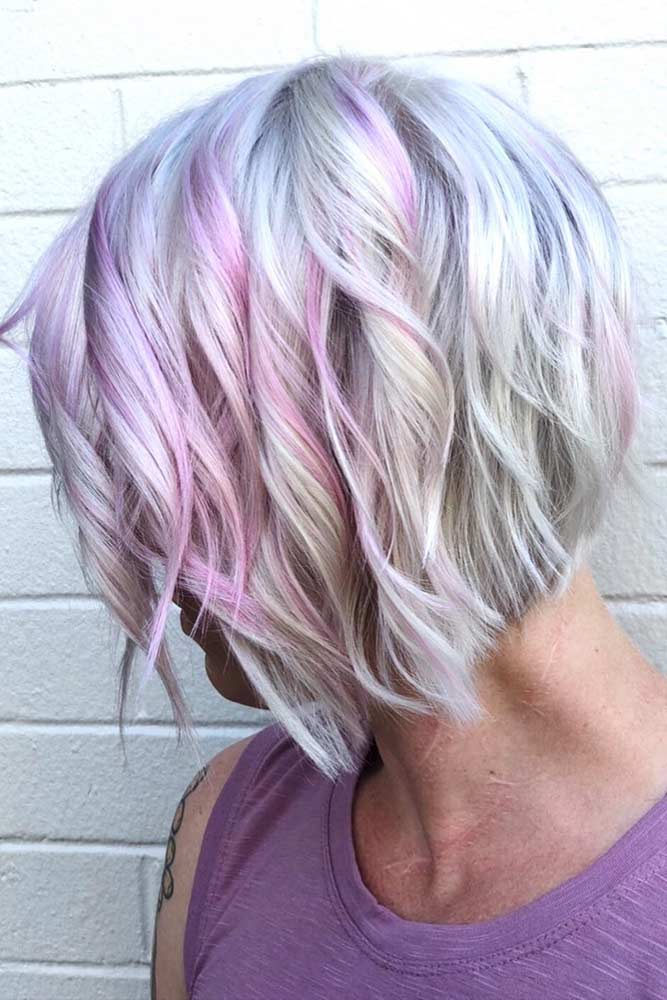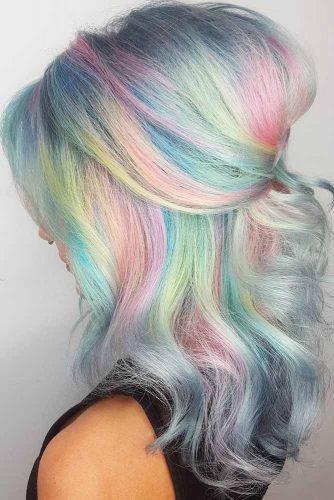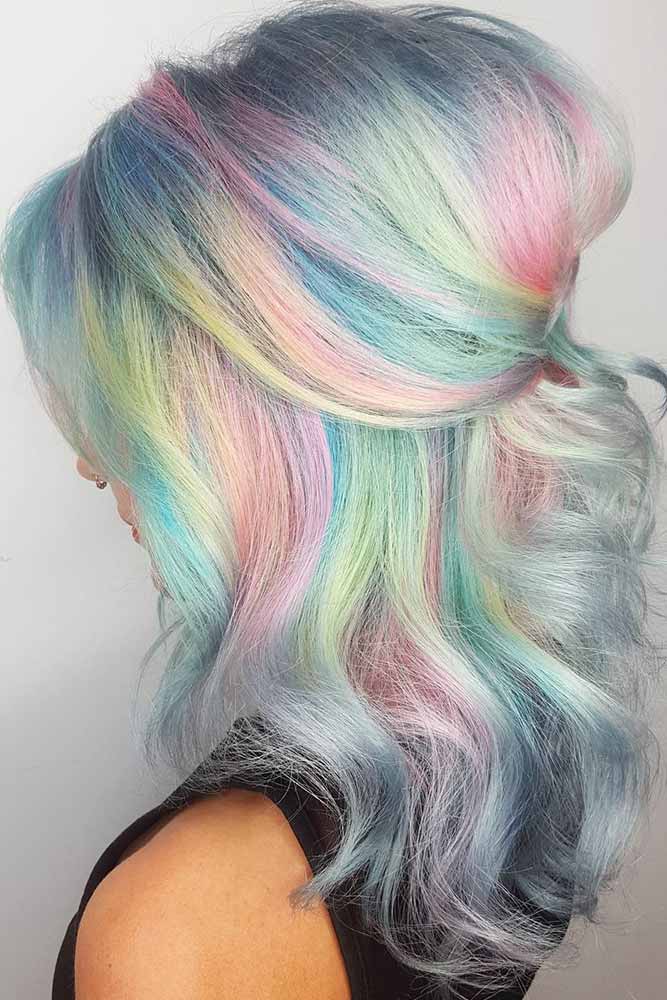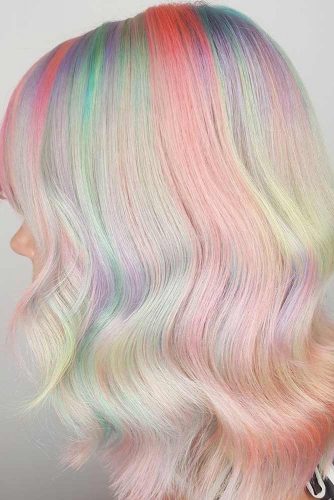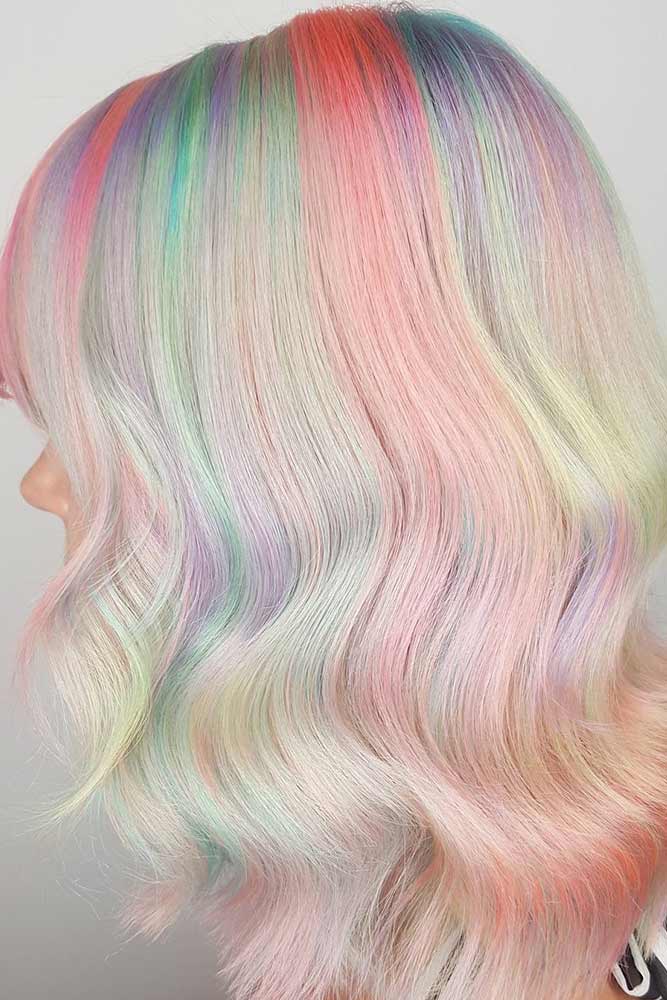 In case you are a blonde but wish to go for an oil slick color too, we have great news for you! There are techniques for blonde tresses that look similar. So, you can totally rock petrol hair.
Oil Slick Hair at Home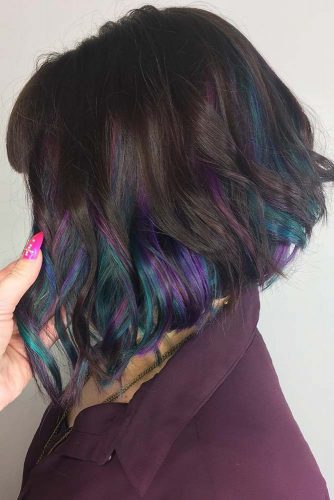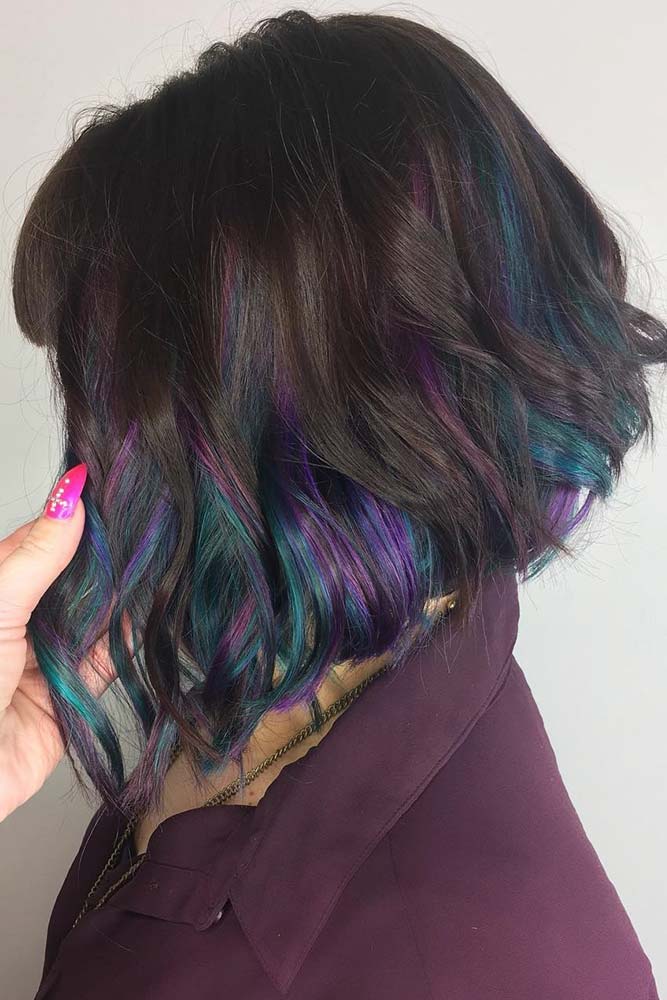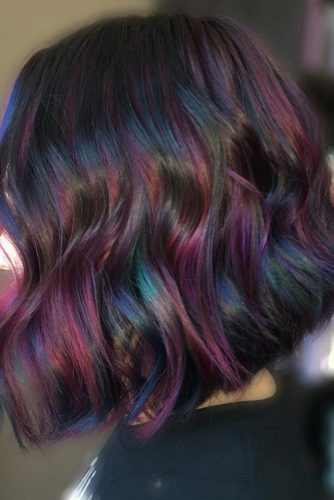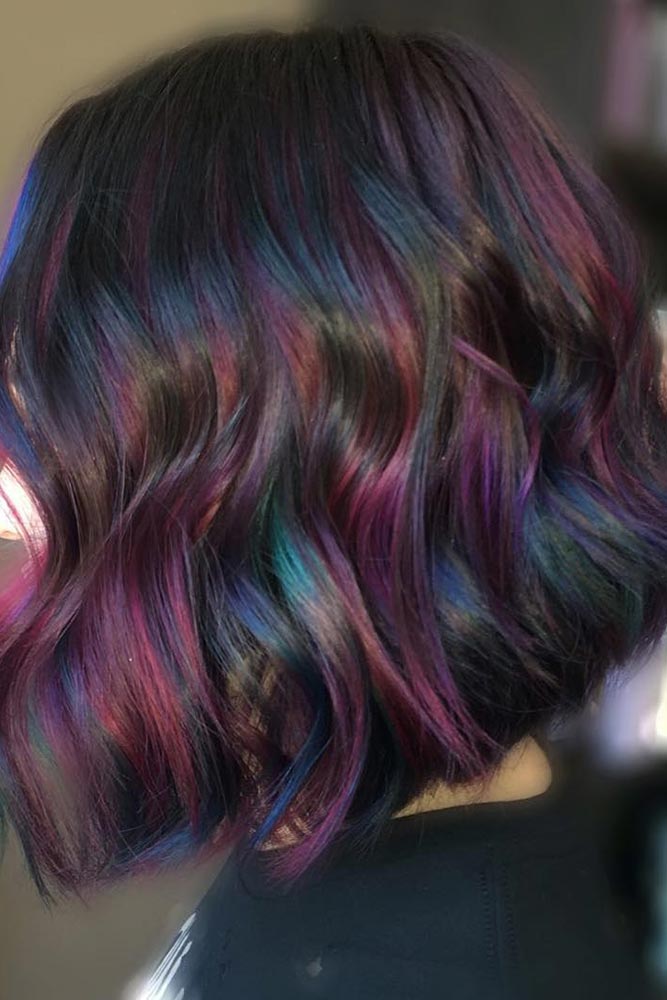 Even though we would recommend going to the hair salon to get this intriguing petrol effect, it does not mean that you cannot get it at home. With our simple guide, everything is possible.
Cool Ideas of Oil Slick Hair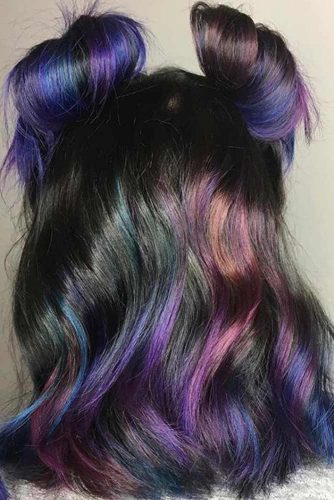 Naturally dark tresses provide the ideal base for mermaid highlights. And luckily, the balayage technique lets us achieve the best mixture of burgundy, teal, and indigo shades. Make a color statement!
Oil Slick Color for Long Hair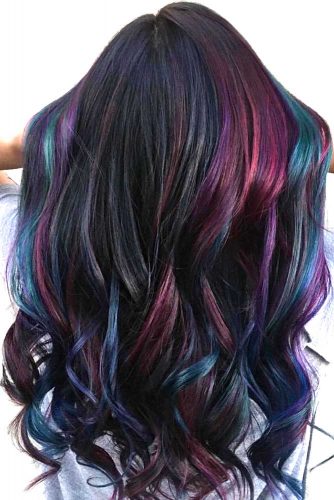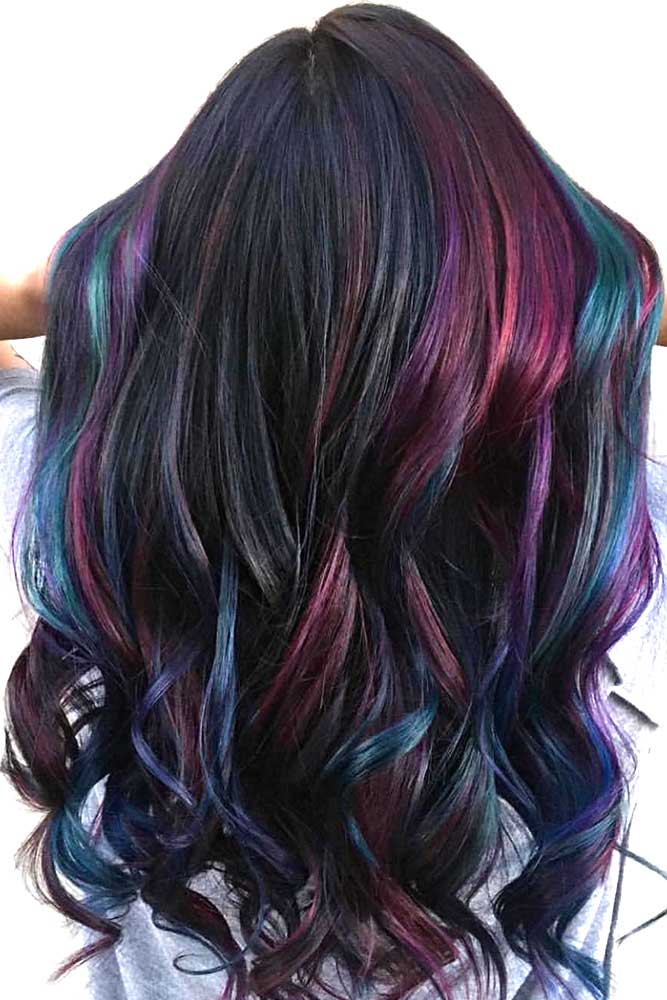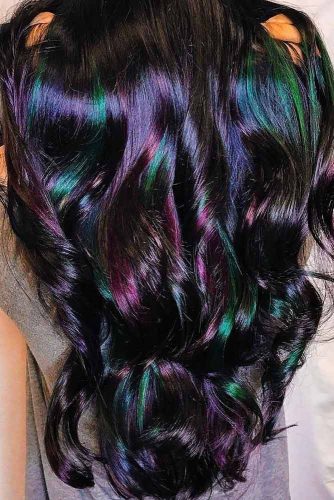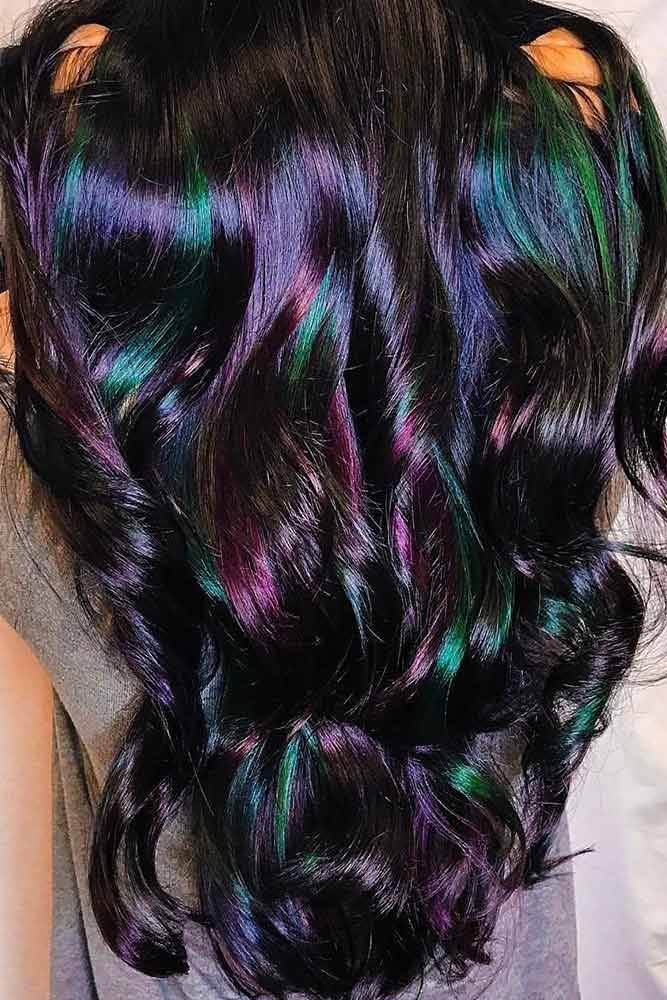 Long tresses are perfect for rocking the oil slick trend because they provide so much space for the most unexpected and extravagant color intertwining. You can opt for more vivid or more subtle, barely noticeable oil slick strands.
Shadowy Rainbow Oil Slick Hair Tint
Shadowy rainbow is a new color trend. This can be an ombre, balayage or highlights. In any case, you should pay attention to it!
Dark Purple Oil Slick Hair Ideas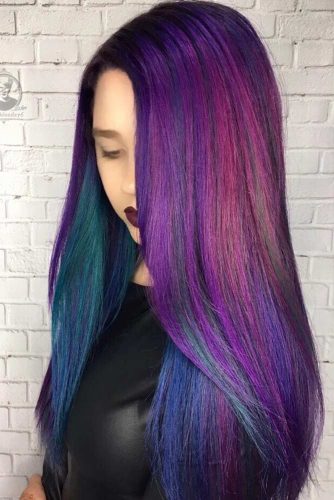 Here we got an interesting option of oil slick color for you, if you like dark shades you should definitely try one of this.

Main photo by Guy_tang