A halo braid is a special hairdo that deserves a separate chapter in the world of hair fashion. The thing is that even one look at this 'do makes you think about the era of queens and princesses or fairytale heroines.
It is easy to guess from the name that it is going to be wrapped around your head. That is why you need your hair to be at least of a medium length haircut to be able to pull off this style. But even though this crown braid looks extremely intricate, it is pretty easy to master. And if you follow your imagination, you can even spice it up.
Since this braid can't leave anyone indifferent, we made sure that we have all the occasions you can wear to cover in this article. Dive in! You're going to see the most romantic braid styles.
Updo Halo Braid Styles
Braids and updos are the most feminine hairstyles in the world, and that's why you can't go wrong combining them. Making a halo braid a base for your girly hairstyle is not only a good way to create a totally balanced look but it will also serve you as an accessory. Braids are better than any hair accessories, after all!
Classic Halo Braid Ideas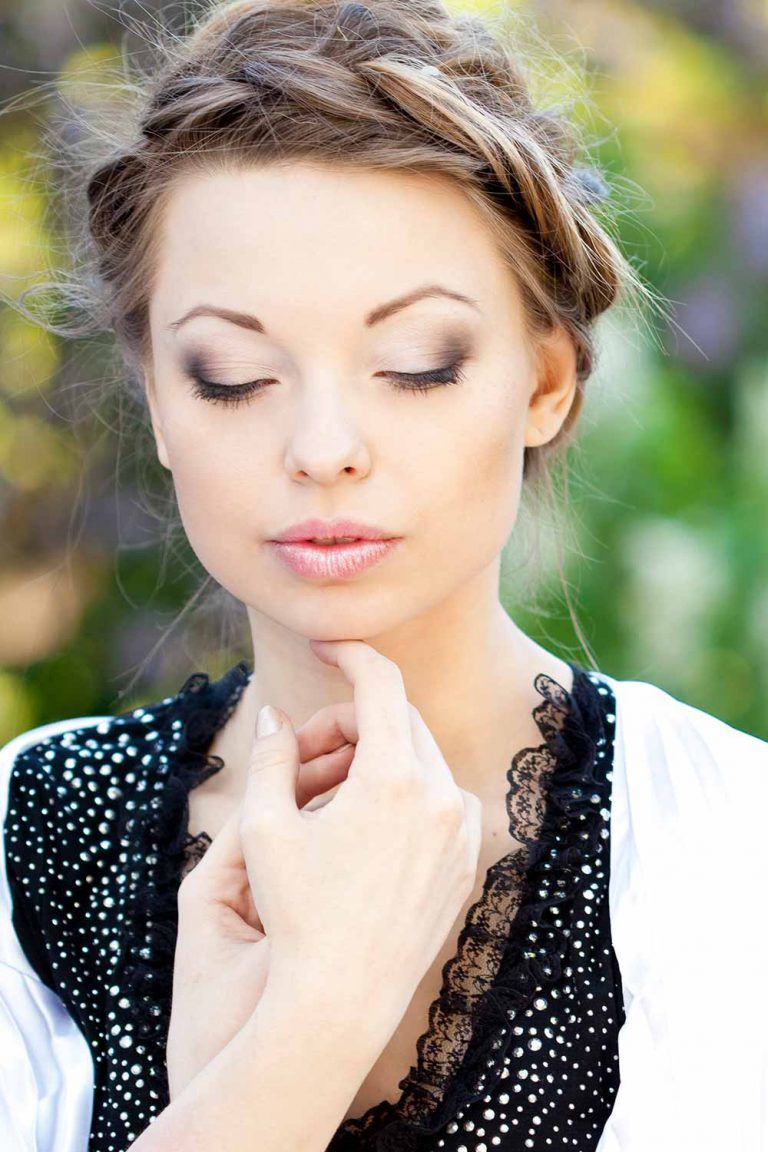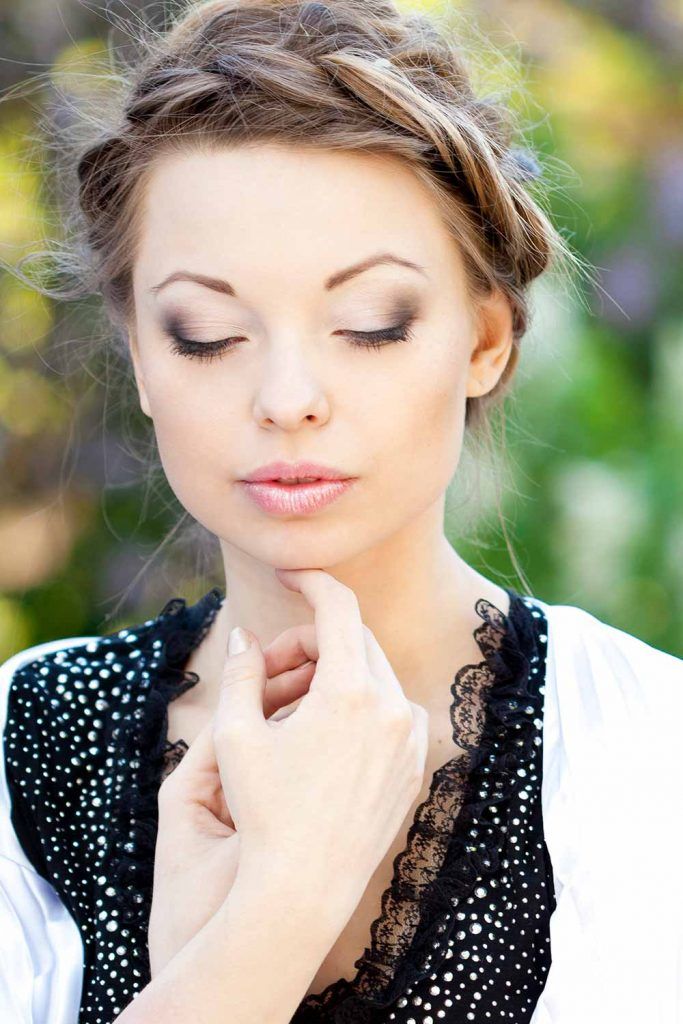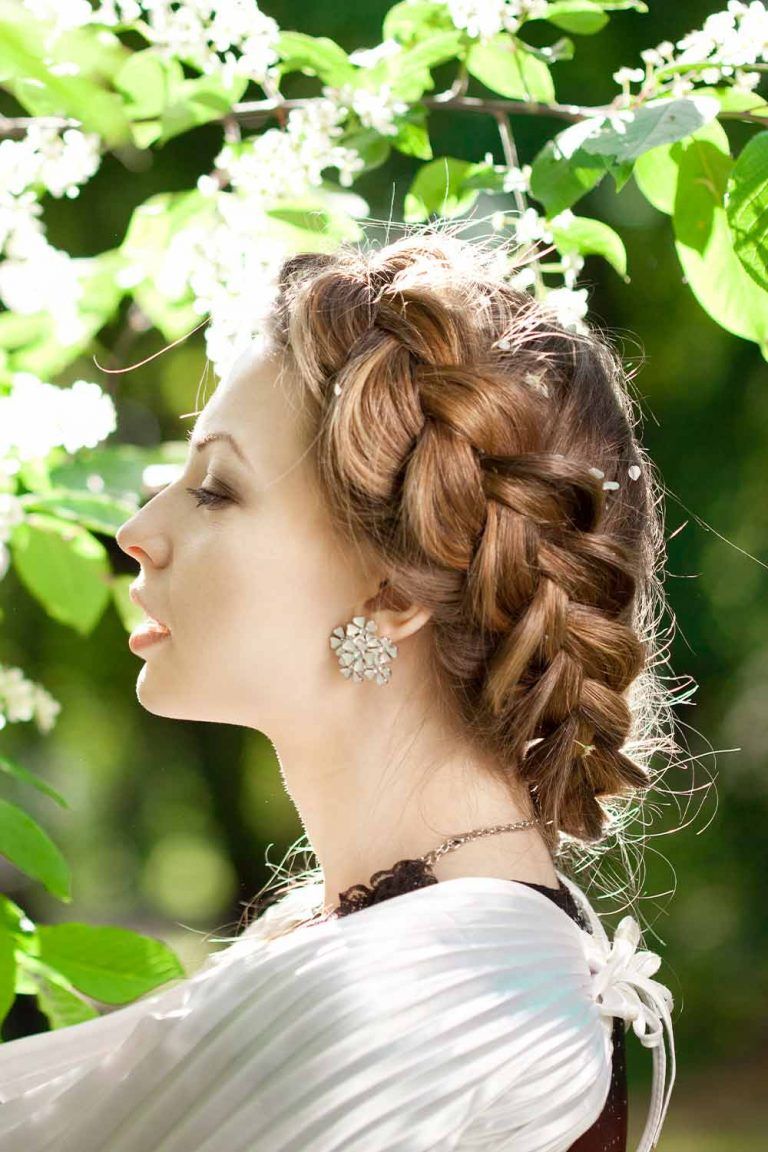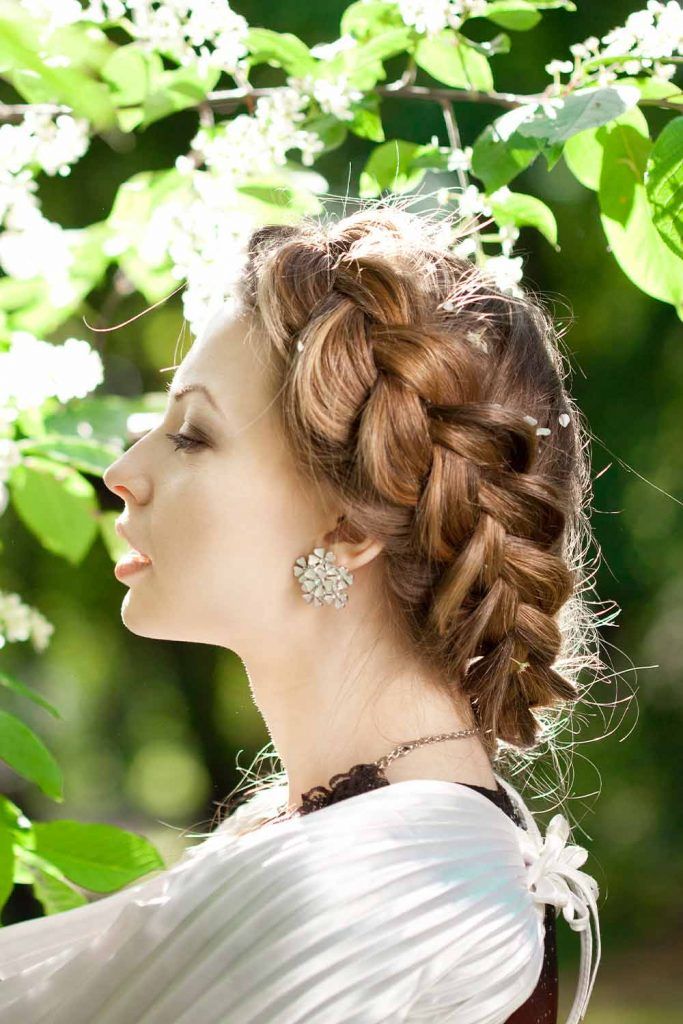 If you want to be sure of the chosen hairstyle, you should take advantage of the classic option. This hairstyle is suitable for any occasion, both for everyday wear and for celebrations. It's simple, indeed. But how gorgeous it is! Also, you can finish it with some minimalistic accessory if you want to make your hair look a little bit more festive.
Fishtail Halo Braid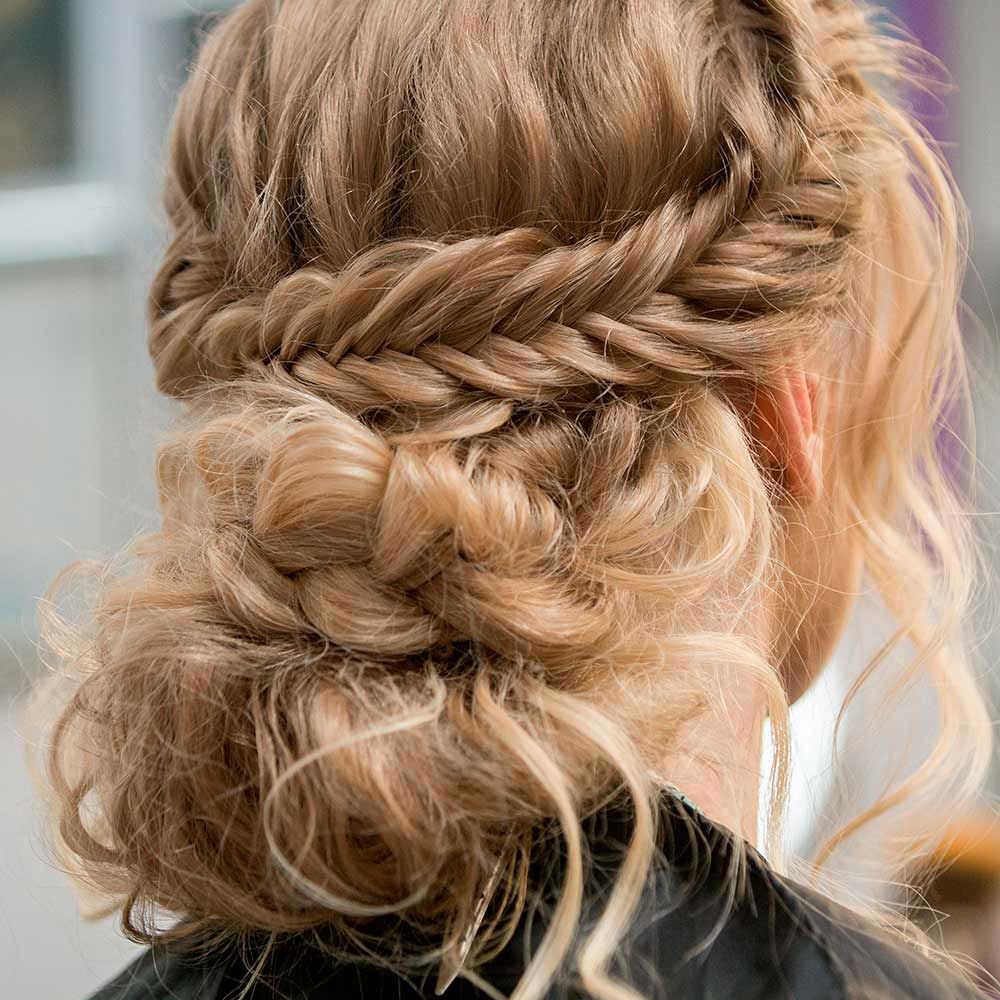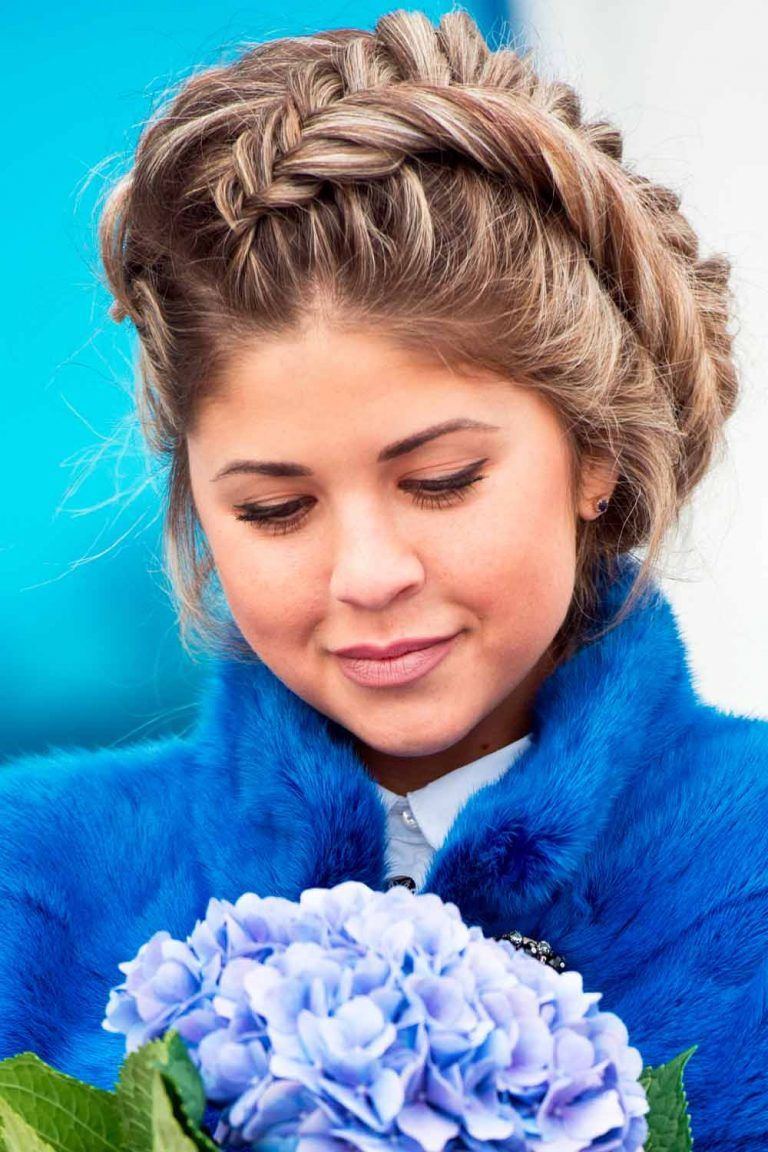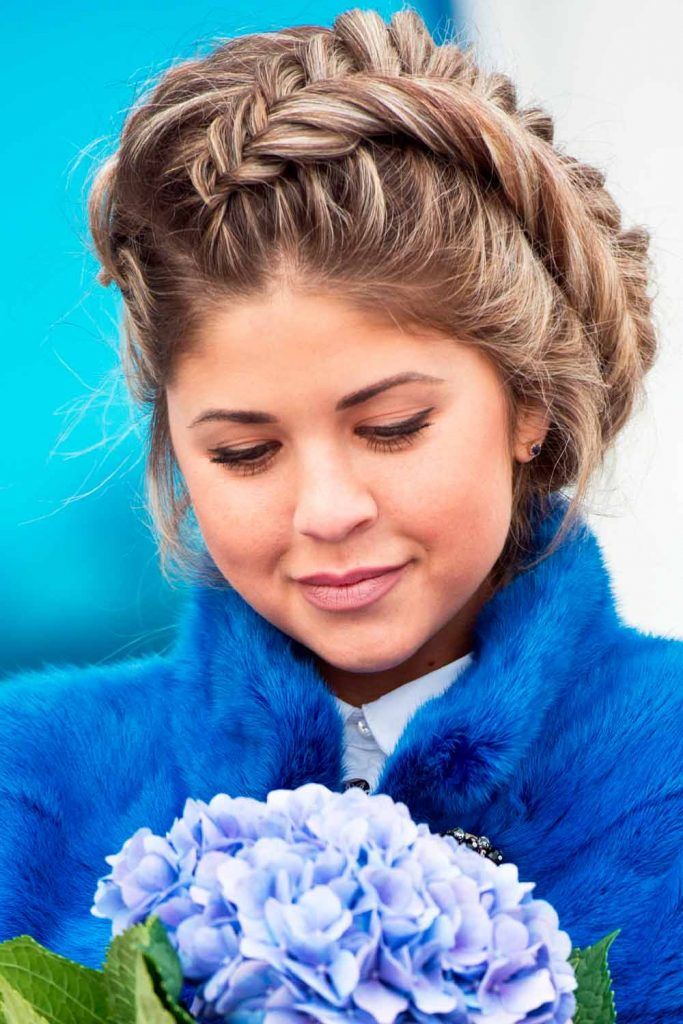 Wow! This braided hairstyle has been such a trend recently, especially with brides and prom queens. A massive fishtail braid that creates a crown on your hair looks so relaxed and elegant that we can`t take our eyes off it. It will for sure make any of your look even more interesting and unique. By the way, you can experiment with any braiding technique to diversify the idea.
Double Braided Hairstyles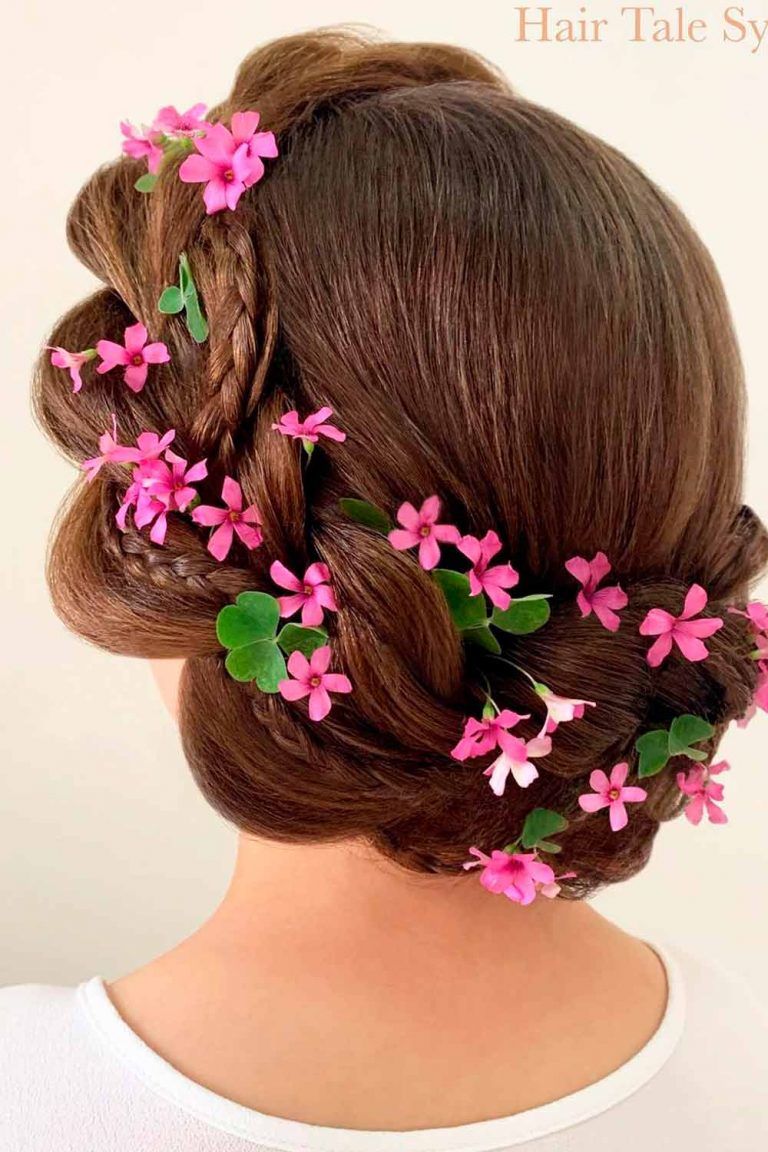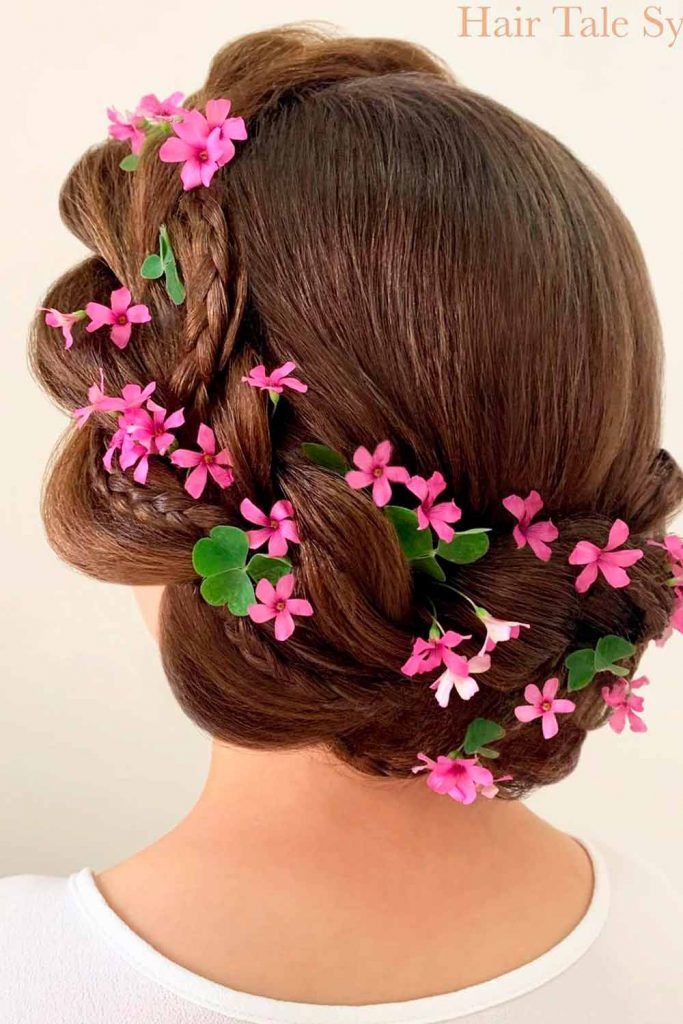 Credit photo: instagram.com/hairtalesydney
Such a double braided hairstyle is gorgeous not only for daily basis but for special occasions too. In fact, it's so elegant that we bet it will be your favorite hairstyle for any day. Especially once you see how easy it is to make it. If you have long hair, you can combine it with another braid. As for bobs, it's better to finish the look with a bun. If the length is shorter on the back, you will conceal it with a bun.
Dutch Braid Hairstyles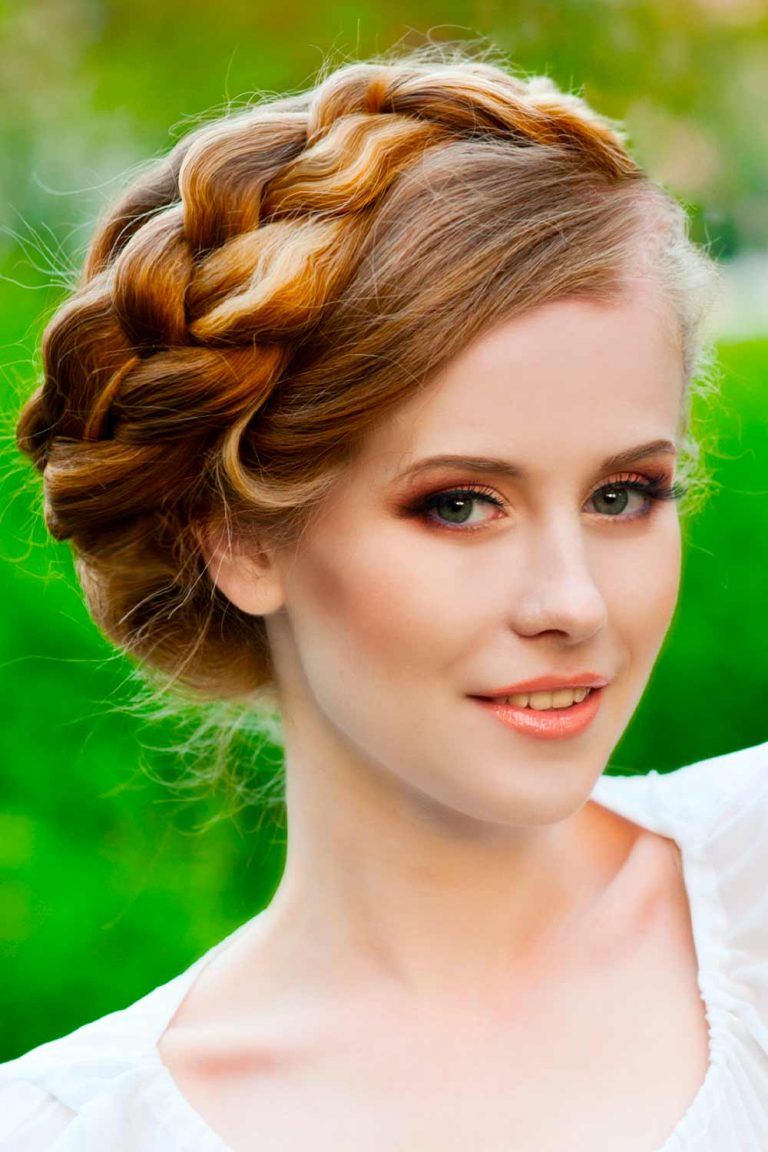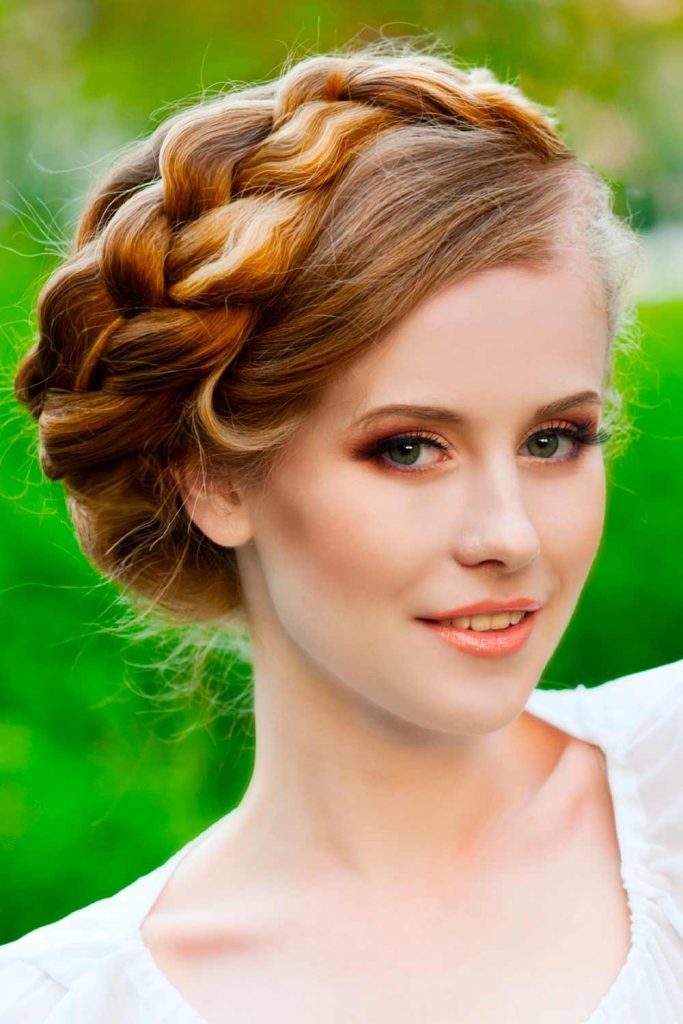 For those who are looking for an idea that is fancier, we have a Dutch braid one. It looks so voluminous and neat at the same time that it will be perfect for any special occasion you have. Additionally, you can use some hair decorations, and you are ready to shine!
Halo Crown Braid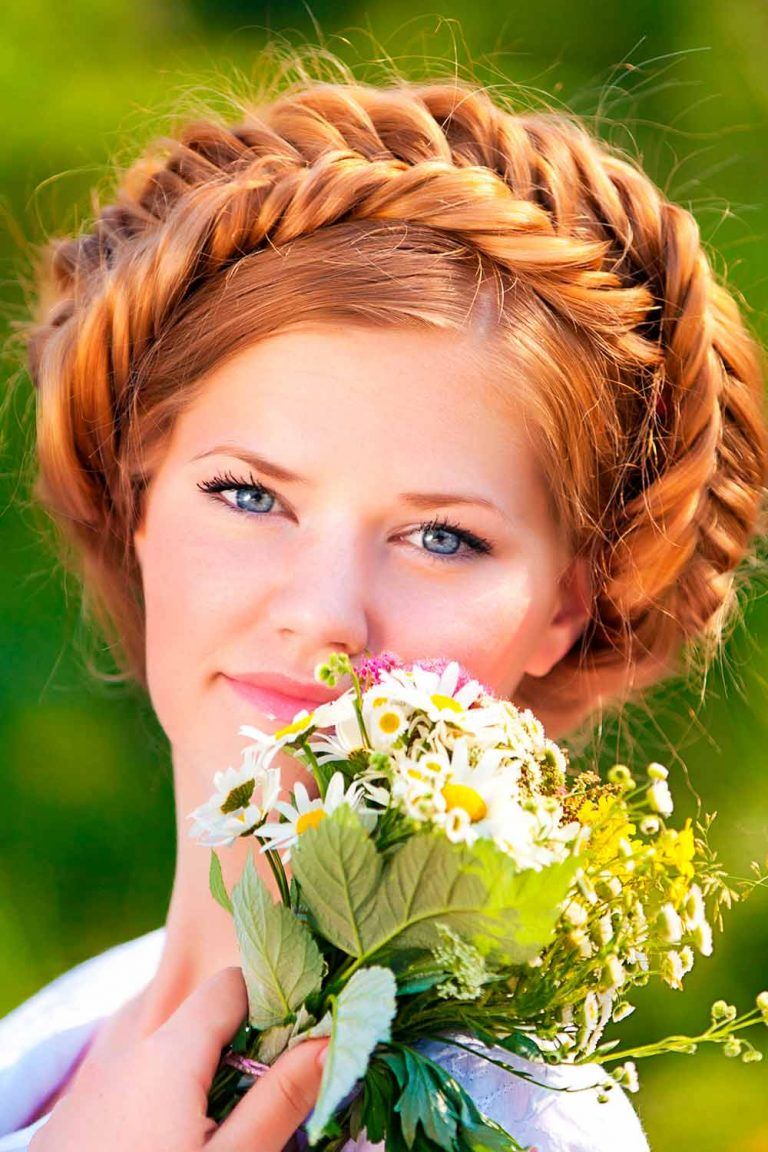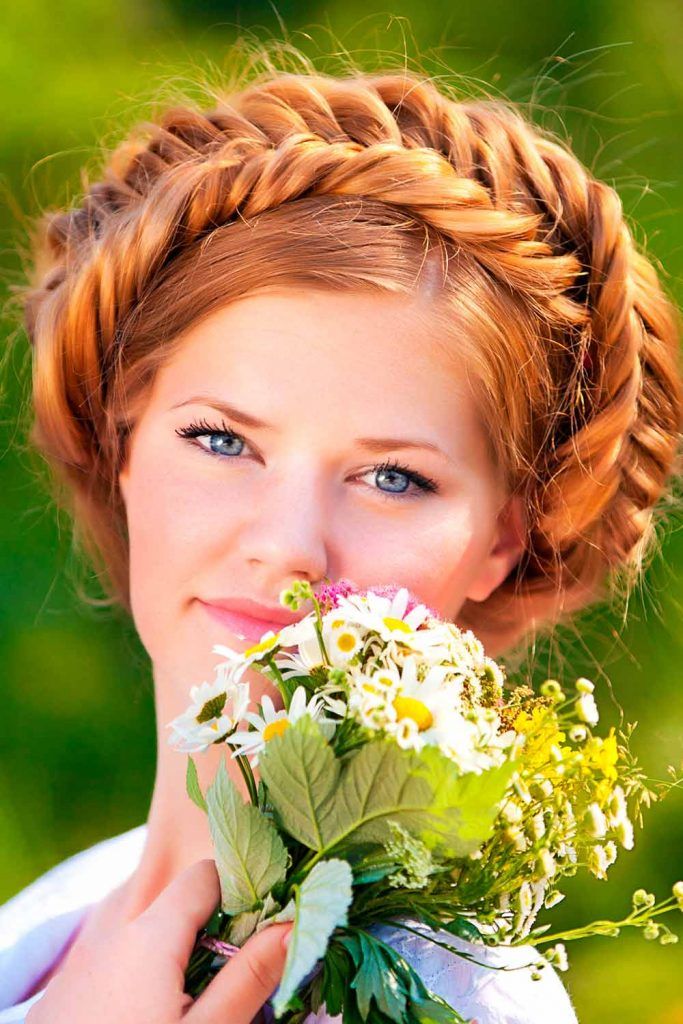 Keep your natural hair sleek on your head decorating it with a halo braid hairstyle. Such an interesting detail will make your appearance pop even more no matter what outfit you choose. Are you ready to rock it? By the way, you can add a textured feel to the look by crimping the braided sections. Crimp your hair before styling a braid - this will add tons of volume to the look.
Creative Ideas Of Halo Braids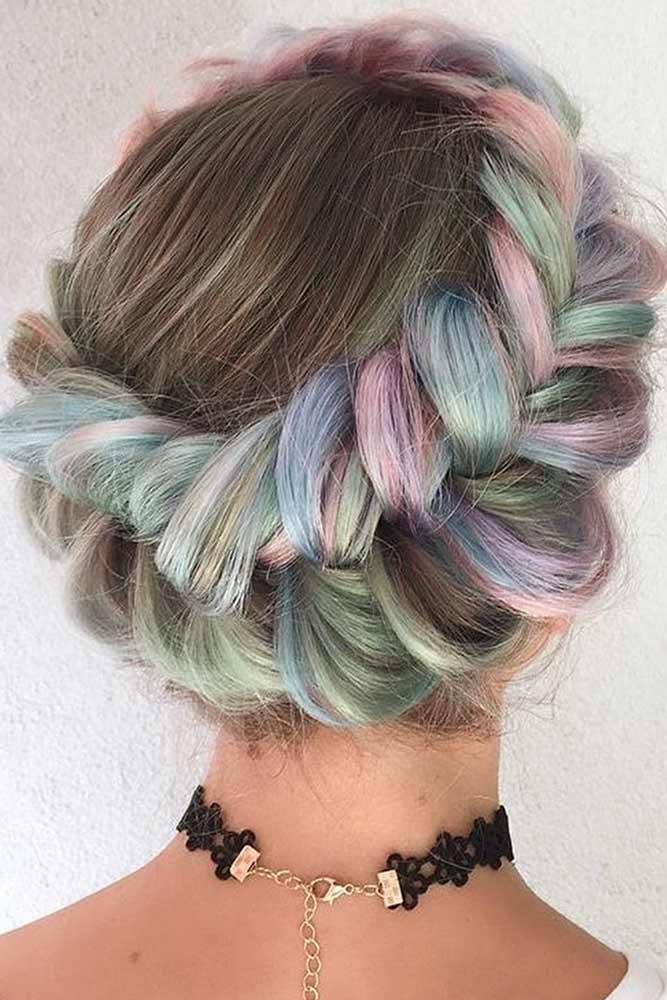 Credit photo: instagram.com/thebraidsfactory
If you are a fan of experimenting with your style, you can choose such variants of hairstyles. To diversify your look, new types of braid weaving will help you. Also, you can choose a rainbow hair color. And, in case you're afraid of the coloring commitment, you can try temporary hair sprays.
Halo Braids For Natural Hair
We love how girls can rock natural hair. That is why bringing even more exciting ideas for you is our passion. What do you think of halo braids? Just look at this fishtail halo braid. Looking neat, it takes all the hair out of your face keeping it secure and tight at once. We love it!
Halo Braids With Accessories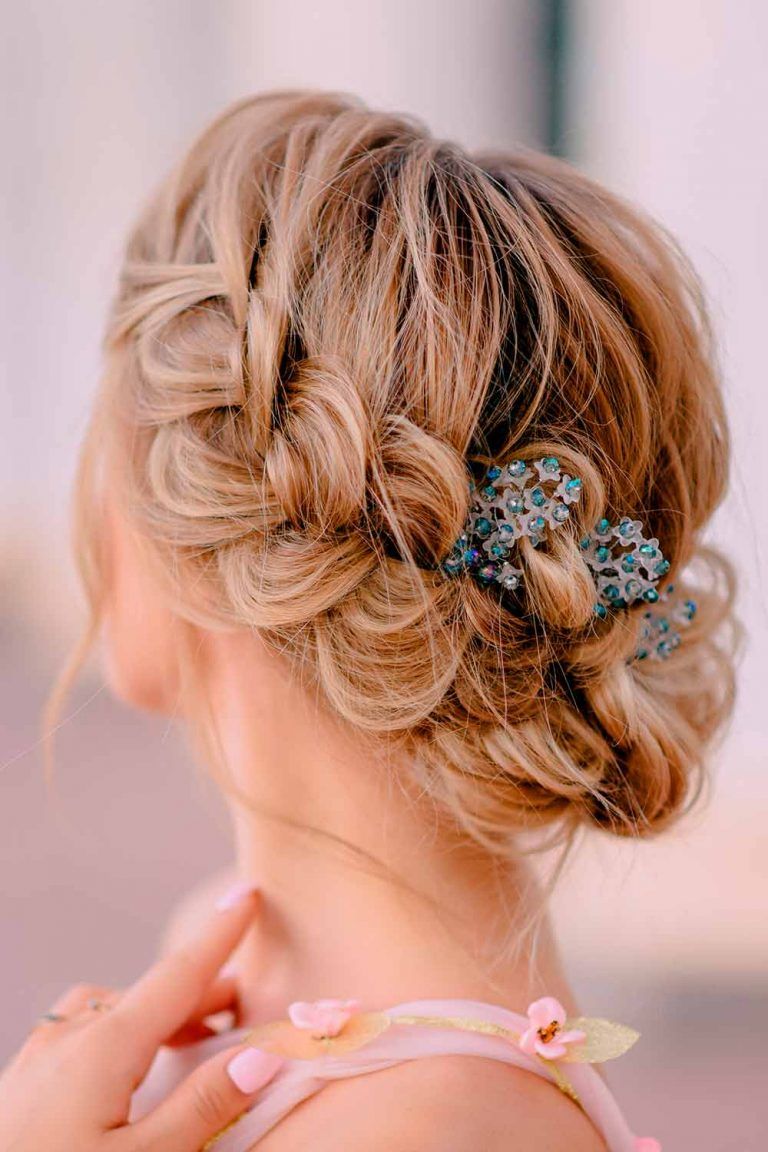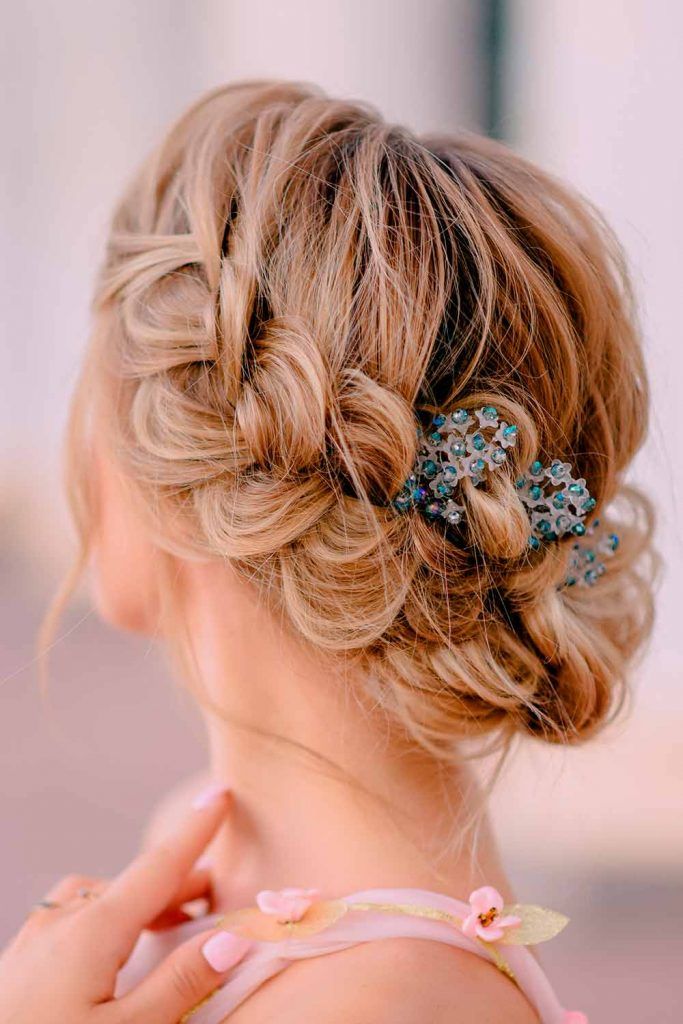 Adding such nice hair elements will not only upgrade your look but also add individuality to it. Would you like to try? Then start with decorating a halo braid hairdo. Flowers, pins, and special accessories will be there to make you even more beautiful than you are already. Or, you can go for little braids on the sides, for example. You will love the creative look, especially if you're into naturalness.
Messy Halo Braids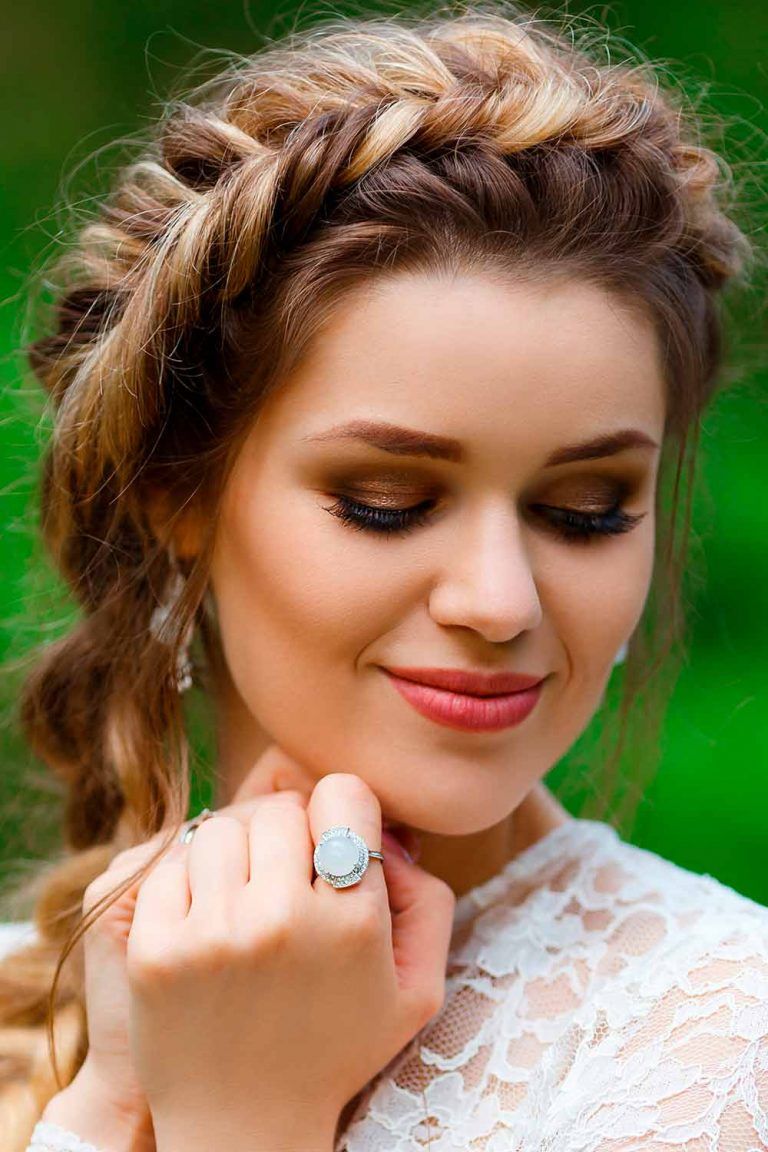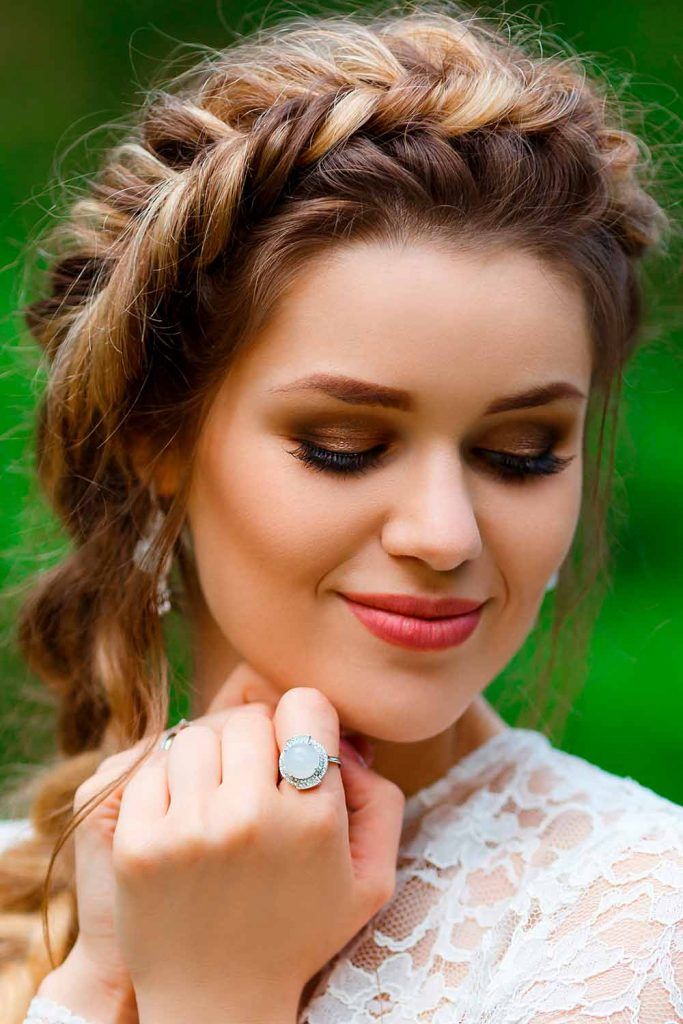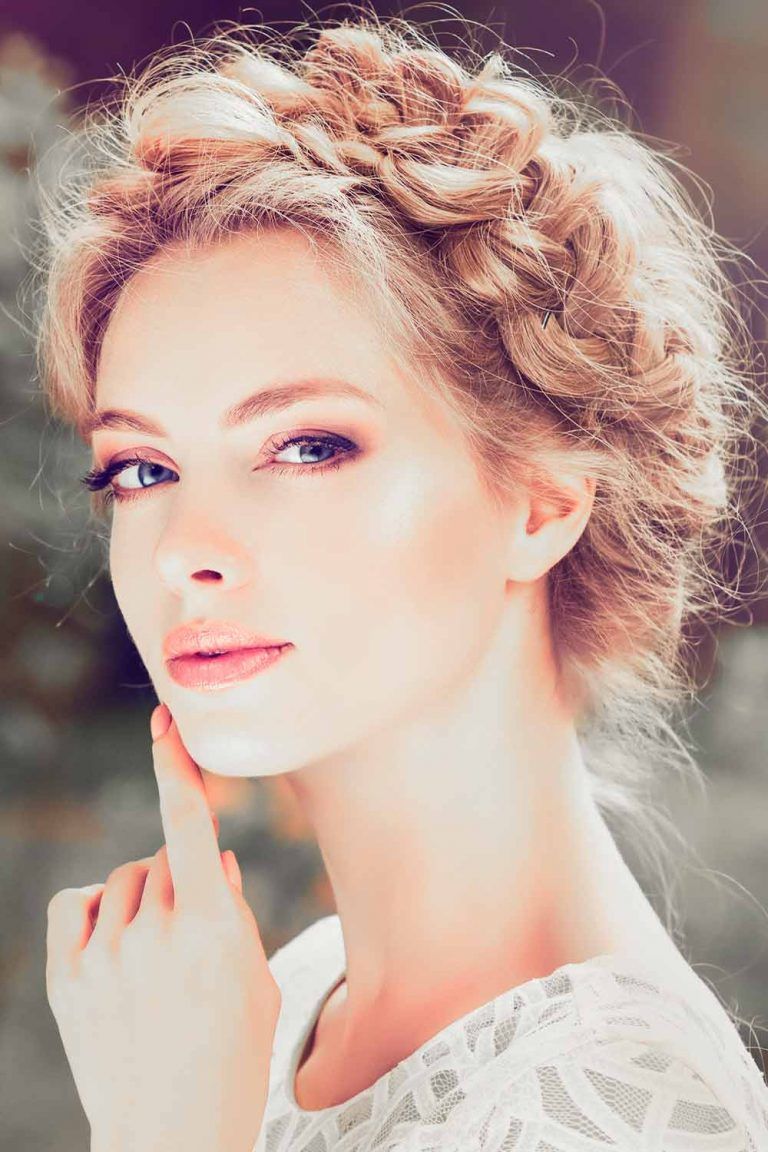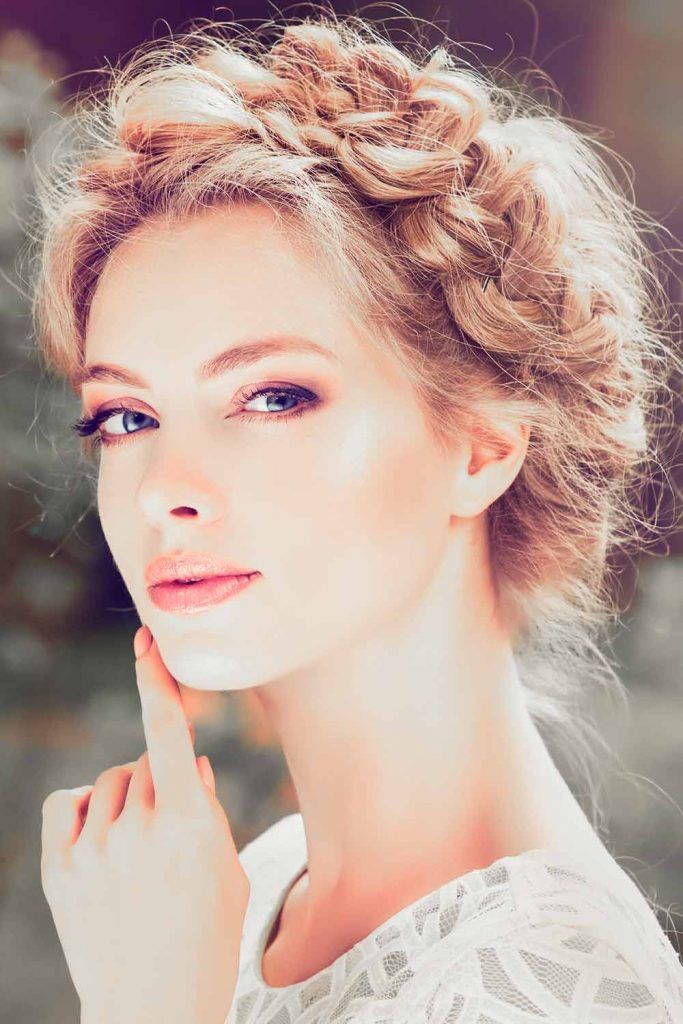 When you want to add some volume and effortless feel to your braid hairstyle, that would be the right time to go messy! In fact, a messy touch is like an accessorizing finish that can breathe character into your look. Apart from adding visual volume, it can also look natural and effortless. In this way, your braid can complement anything from formal to casual outfits.
Half-Up Halo Braid Ideas
Another reason why we love halo braid so much is its versatility. You can put all your hair into a crown-like braid, as well as leave some of your long locks to fall on your shoulders. And now, we'd like to show you how differently you can wear it as a half-up when you'd like to show off your beautiful hair while keeping it in place beautifully.
Half-Up Half-Down Style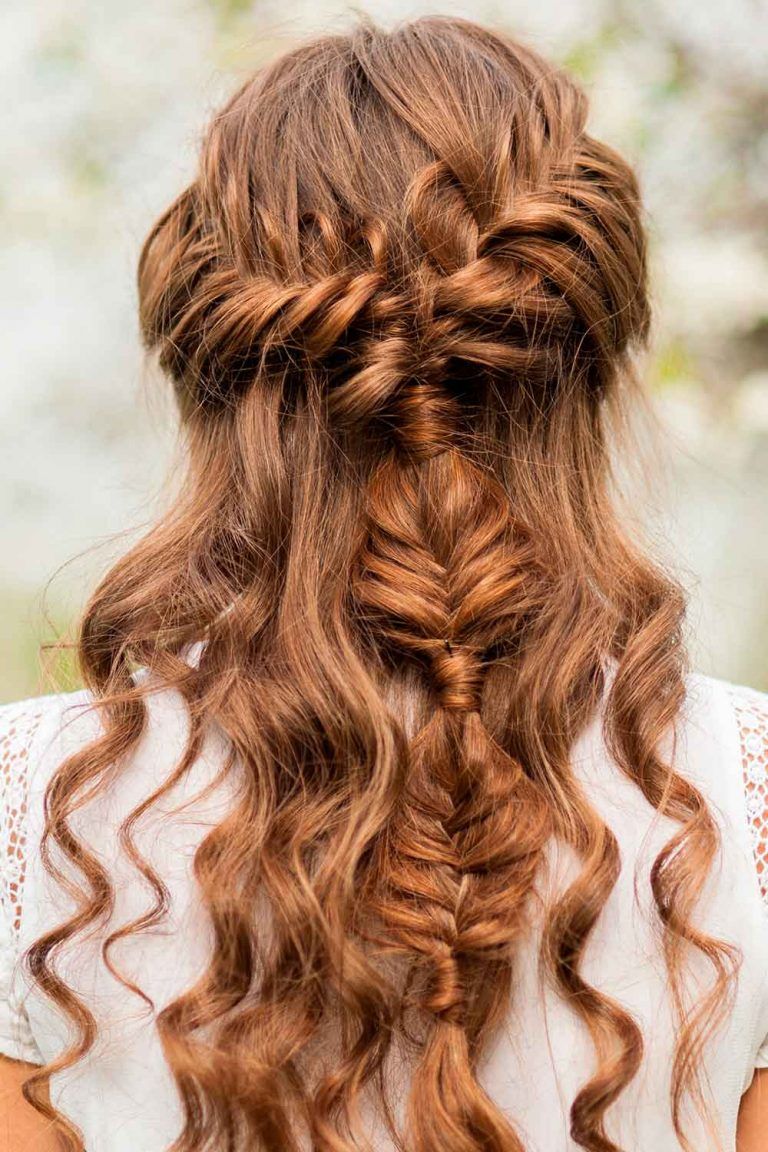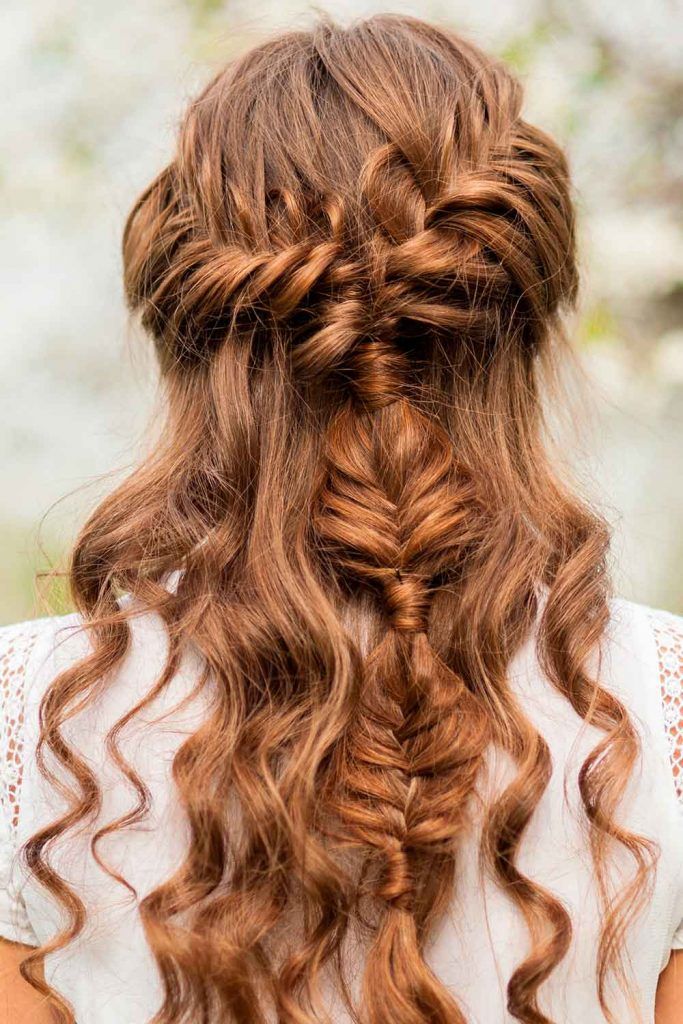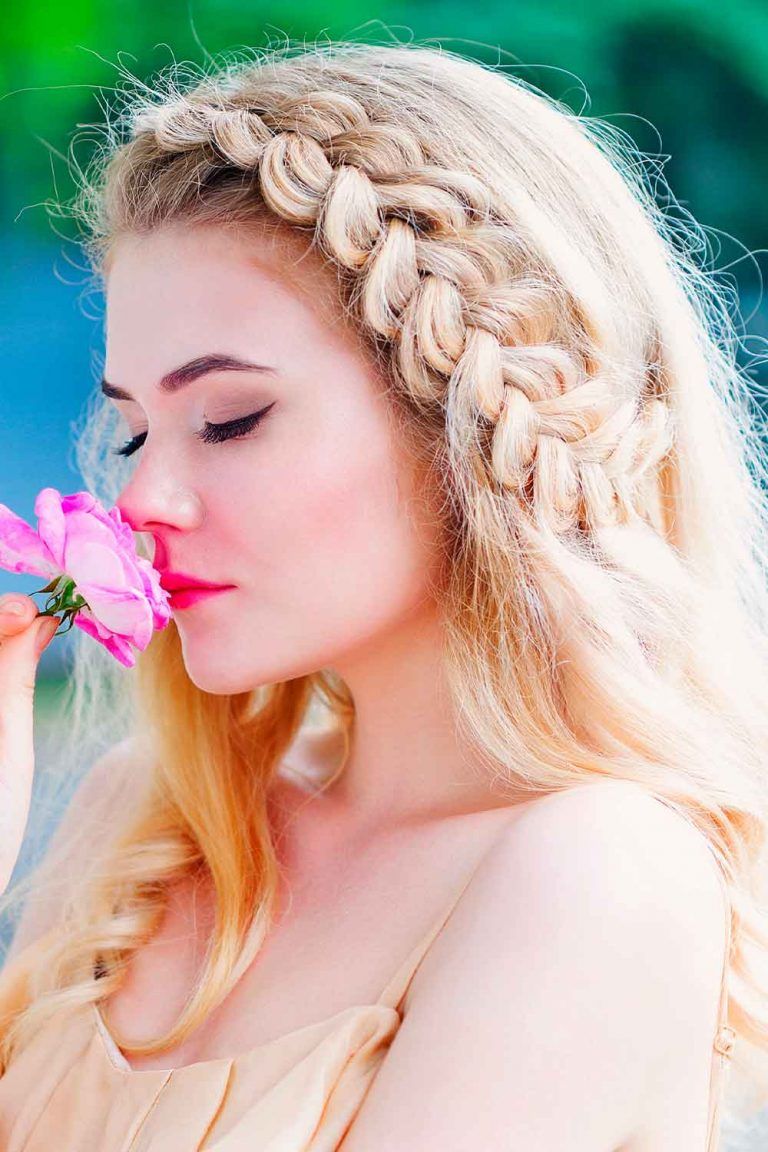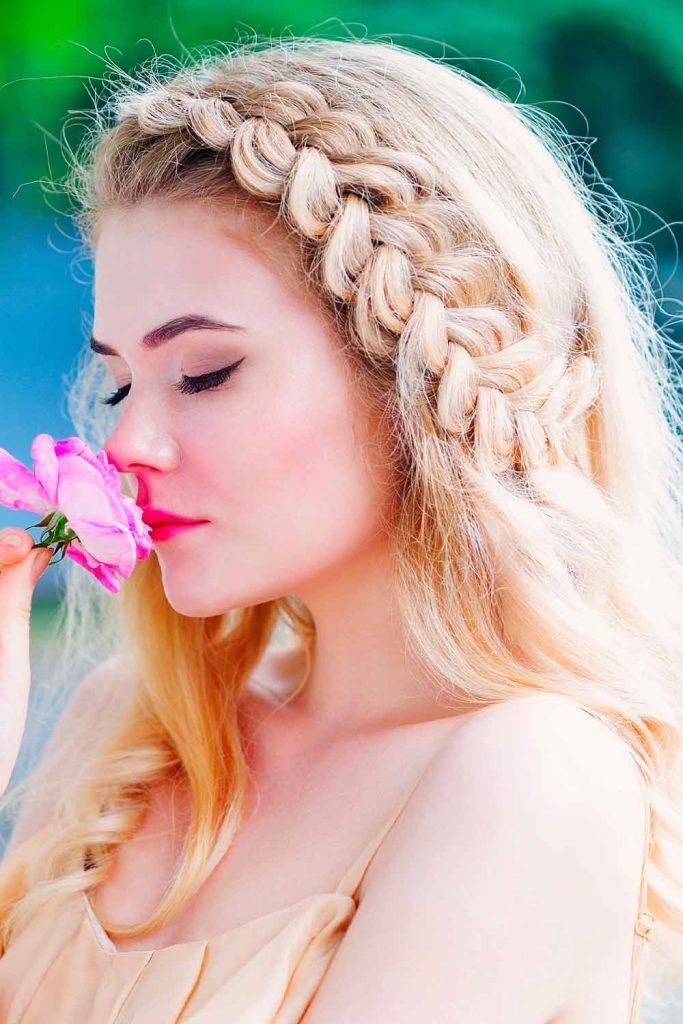 What can be more beautiful than a relaxed-looking half up half down hairstyle? Fancy and super flirty, it will for sure bring a special mood to your whole appearance. Add a fishtail or a Dutch braid halo to the top of your hair and let the rest of it fall so that your long locks reach the spotlight. Furthermore, you can embellish it with your favorite waves. Waves are so romantic, after all!
Halo With Pull-Through Braid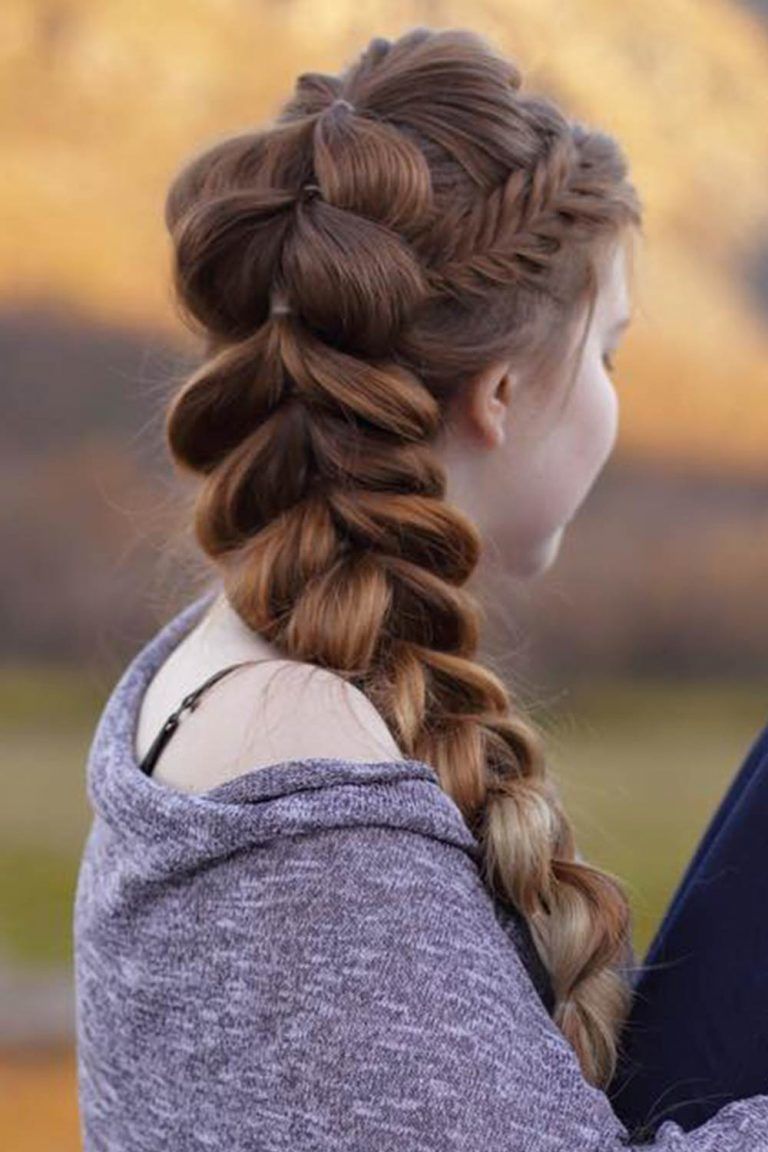 Credit photo: instagram.com/aurorabraids
Do you have long hair but have no idea how to style it for going out? We are here to help you out, then. First, create a halo braid with the top layer of your hair. After that, start another one and right underneath the braid. Finally, leave it down and enjoy your stunning look. You can also pull the edges of the style. In this way, you will make it more voluminous.
When discovering the diversity of braided hairstyles, you may feel like a kid in a candy store! Well, that's why every woman should be familiar with styles that are considered classics. All in all, they're fail-free. Well, a halo braid is a great example. Now that you've got to know the beautiful braid, there's no way you'll feel you've got nothing to wear. Besides, it allows for experiments!
FAQ: Halo Braid
How long does a halo braid last?
Halo braids are one of the most basic braiding styles. They can last around 5 weeks in most cases.
What is a halo hair style?
Halo Extensions are a quick and simple way to change your appearance. Without having to clip in many pieces or use semi-permanent extensions at a salon, Halo Extensions will instantly add splendor and length to your hair.
What kind of hair do you use for halo braids?
The French braid is flatter against the skull, but the Dutch braid is fuller. A halo braid can be worn with almost any length of hair. It can be done with either long or short hair.
REFERENCES:
The halo braid is a beautiful, elegant, and impressive hairstyle which is suitable for a variety of formal and informal occasions. Source