You may not buy designer shoes for your long-expected day and not get your dress tailored, but you can't leave your wedding hairstyle without perfect hair jewelry.
Every bride look needs a tiny detail that will define and accentuate it, and good hair accessories are enough to not only individualize but also finish it stylishly. Here, we've collected lots of classic, traditional, and modern ways to accessorize your big-day hairstyle. Let's make it unforgettable!
Indian Headpiece Jewelry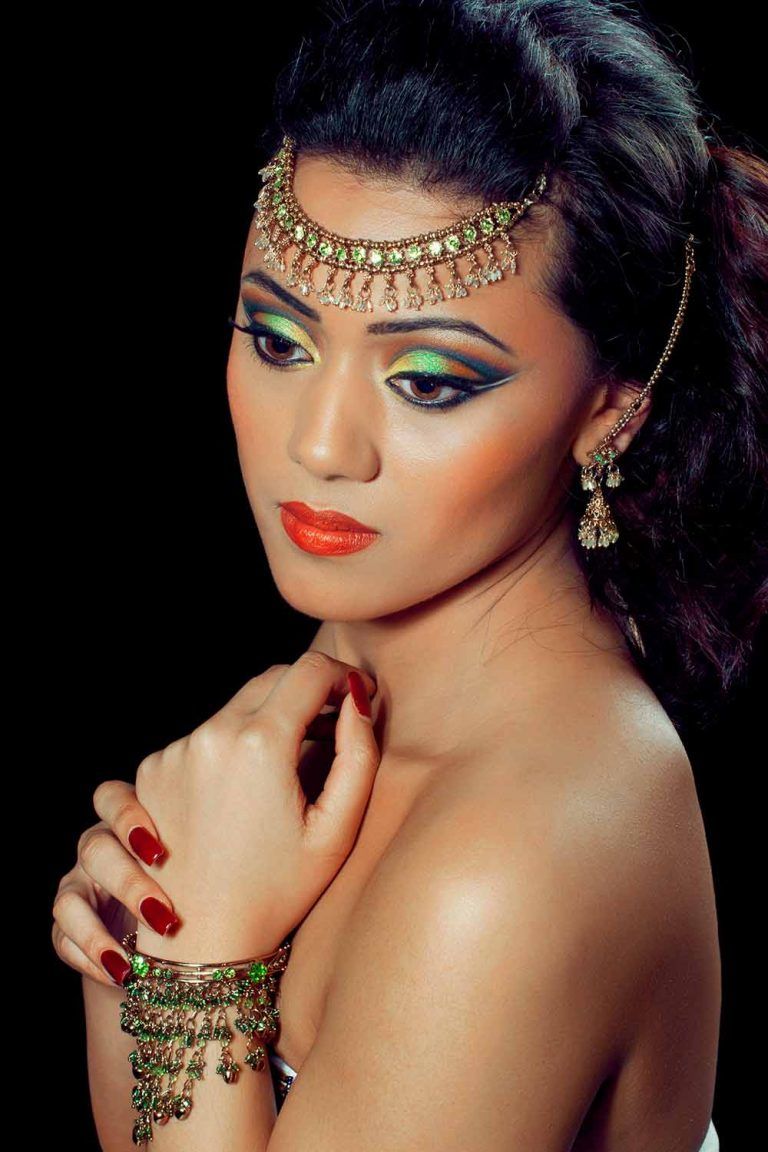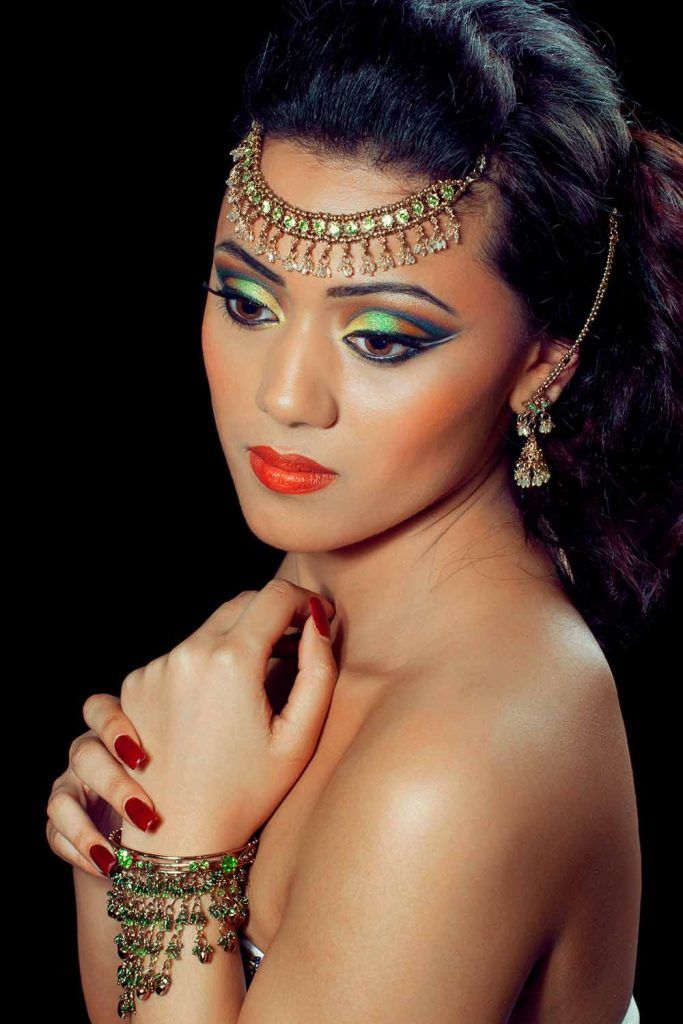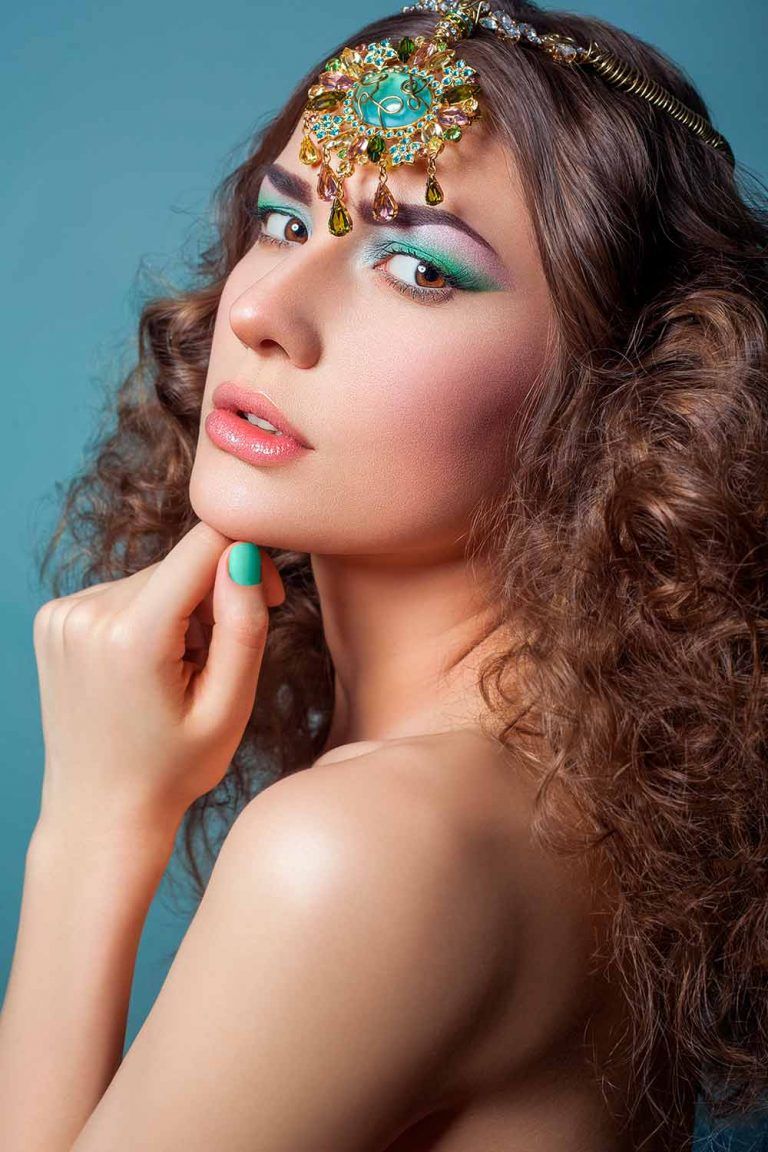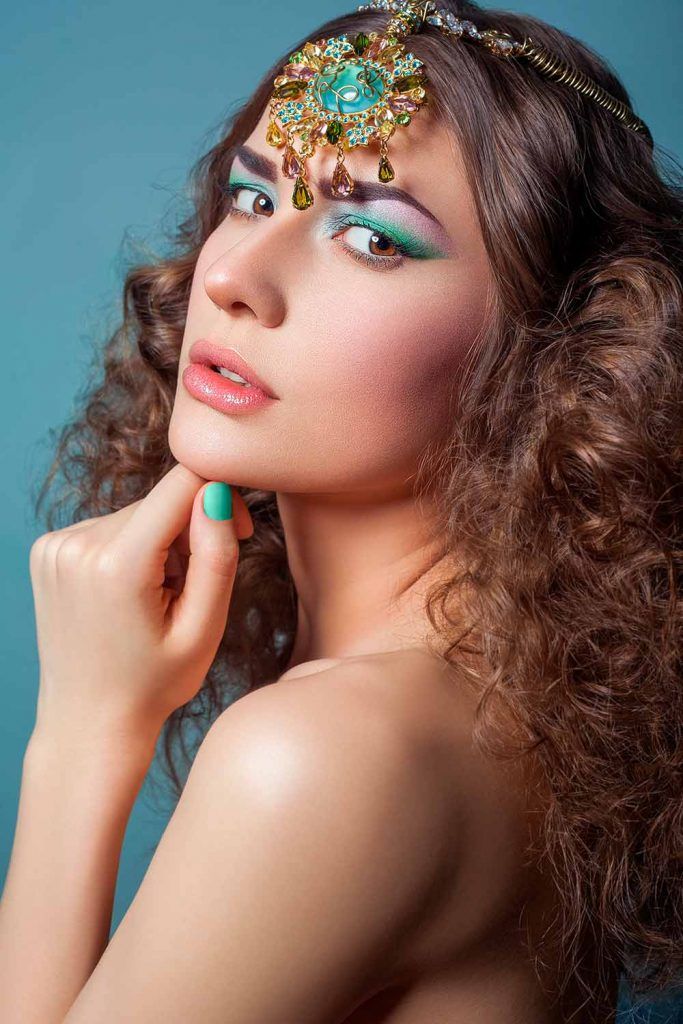 Firstly, decide on a particular hairstyle before shopping for any hair accessories. Now when you envision your overall look, you can think about accessories and their placement. Indian hair jewelry, that is commonly used at Indian wedding hairstyles, for example, works ravishingly with long, minimalist hairdos done on thick hair.
Headdress Jewelry Crown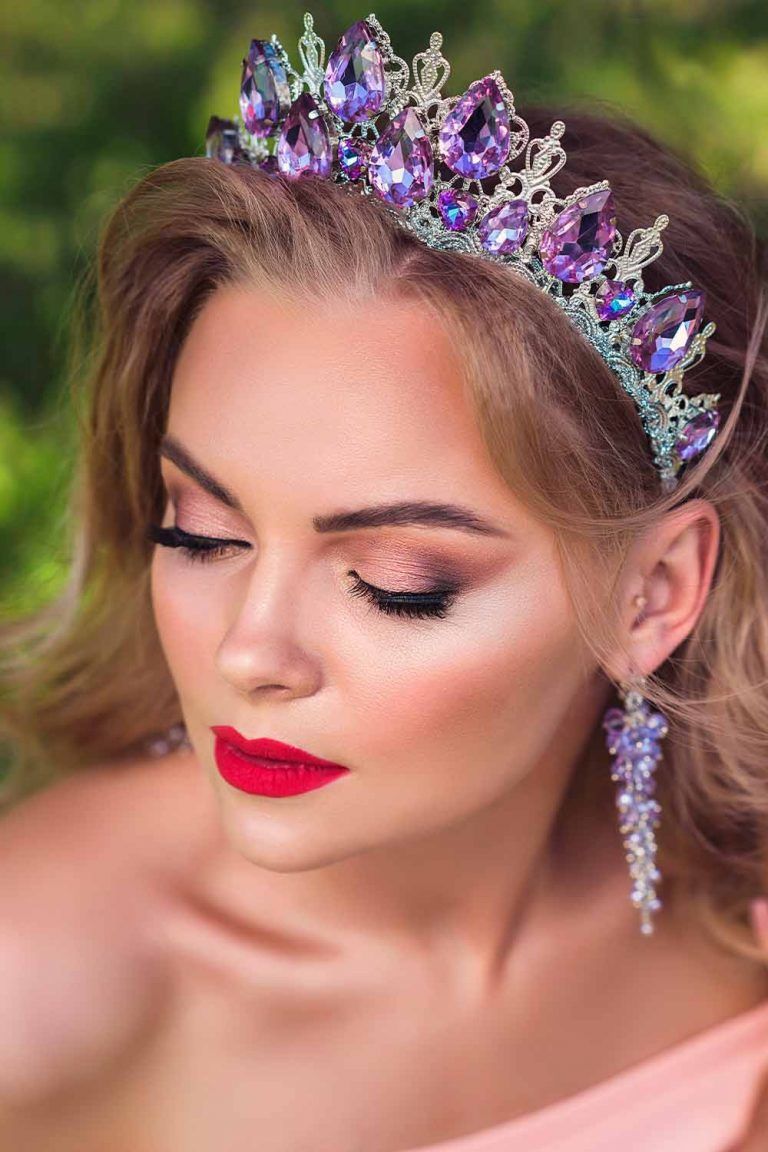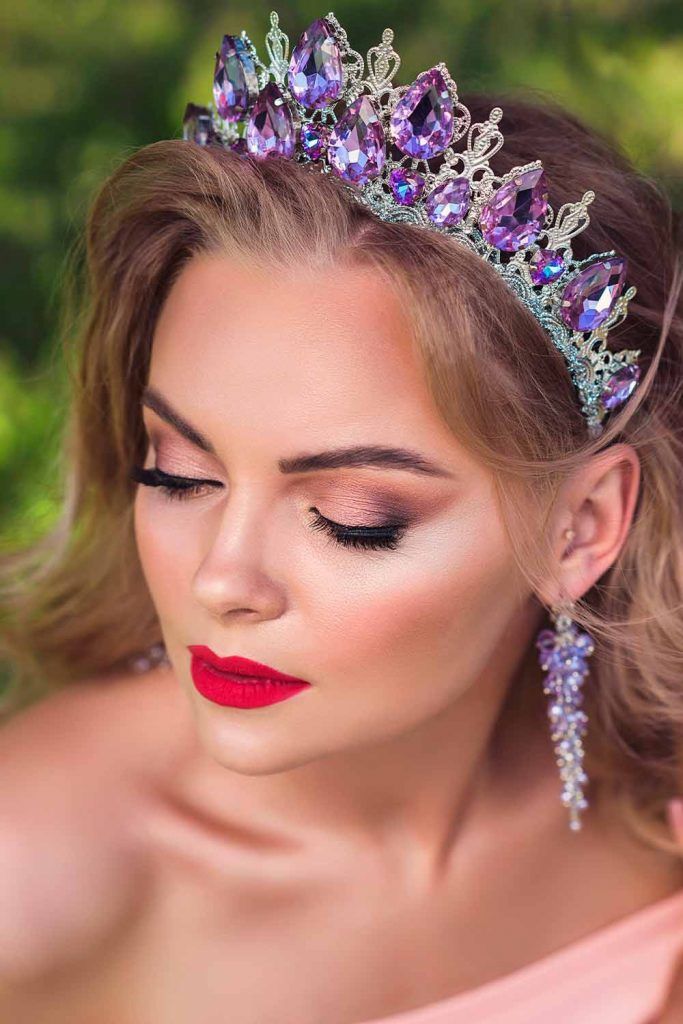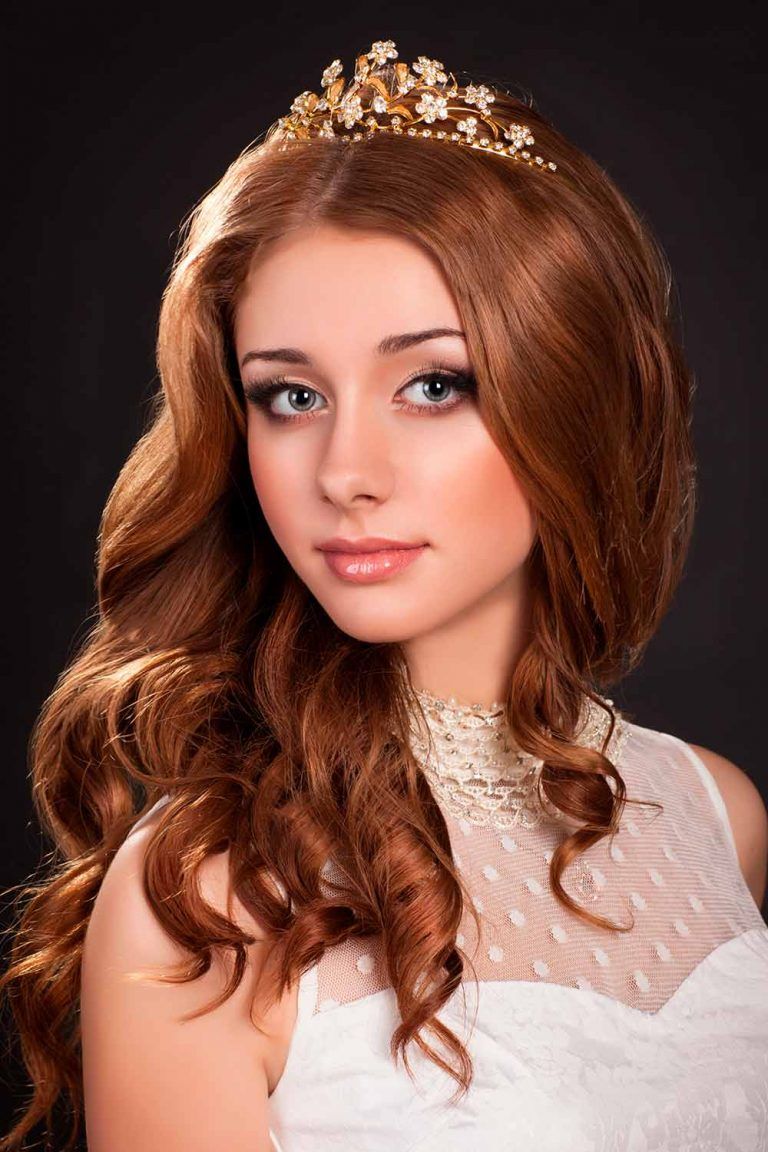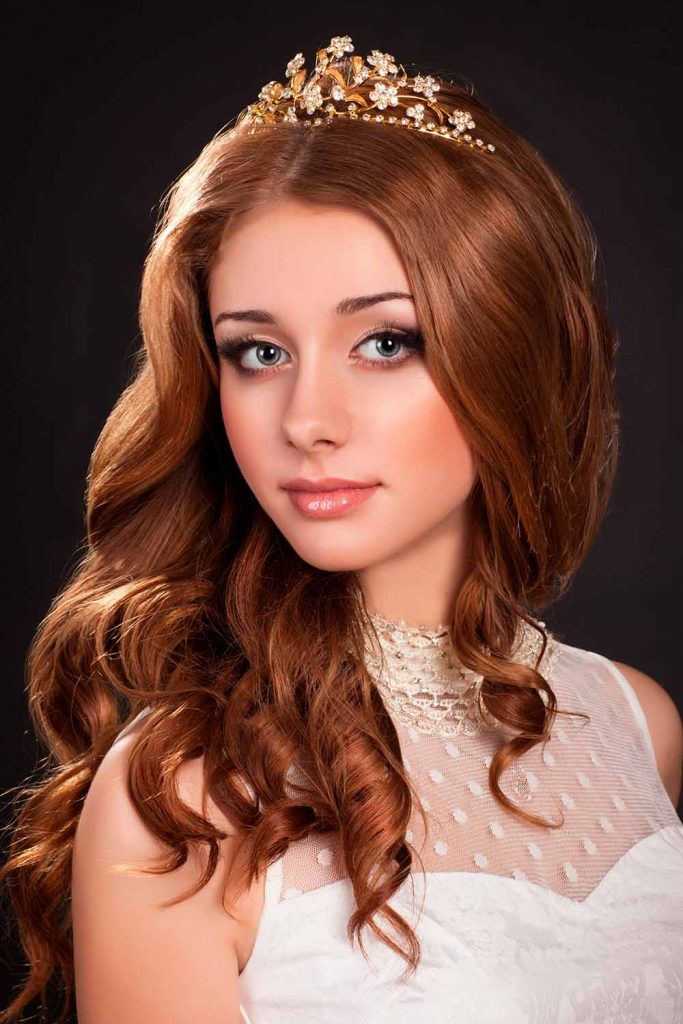 Even though headdress jewelry can be only met by change on modern weddings, they add an unbelievably unique and creative character to the hairstyles. You can show up with refined and slightly patterned Victorian hair jewelry or become a boho queen and captivate everyone with colorful rhinestones. Just make sure it matches the mood of your ceremony!
Headpiece Jewelry Necklace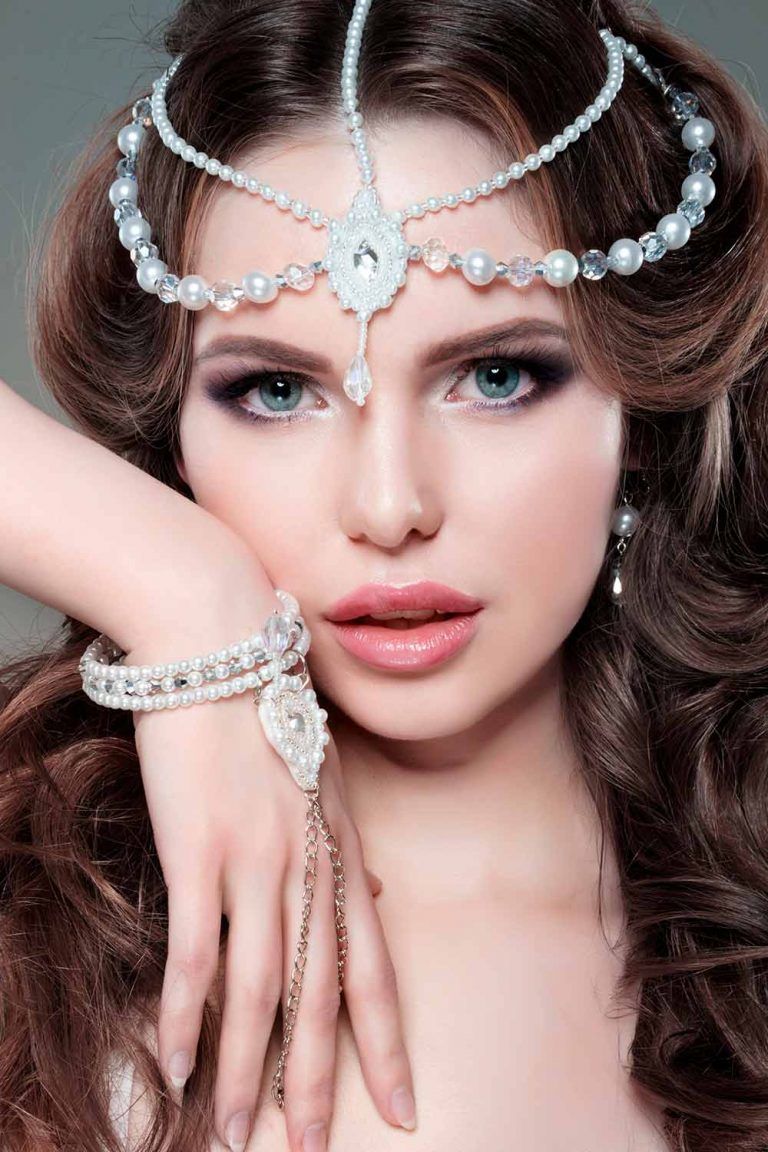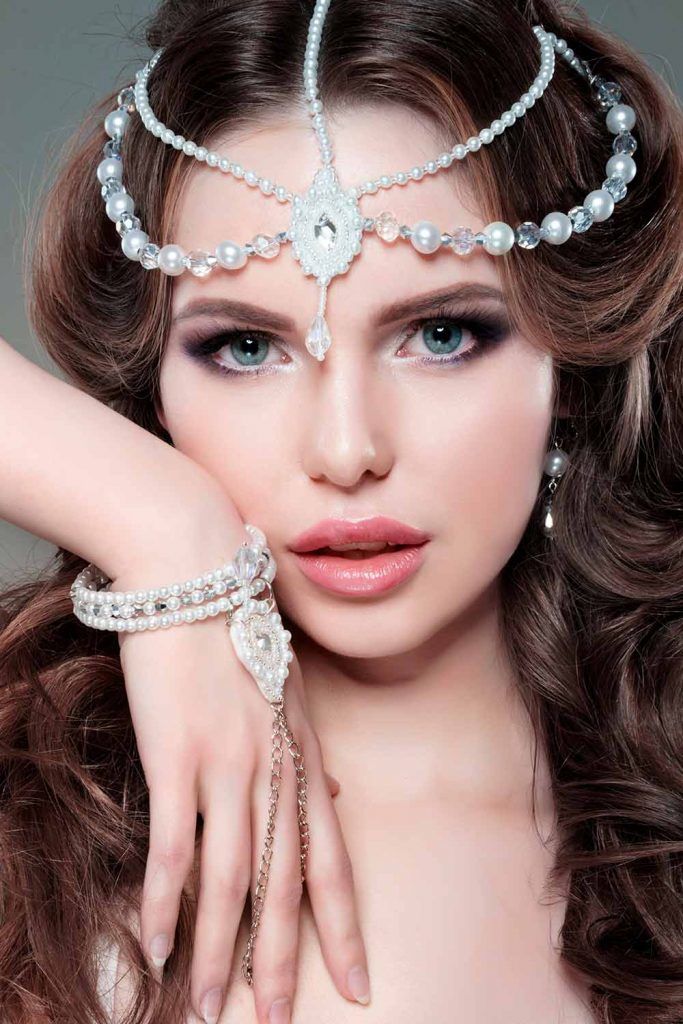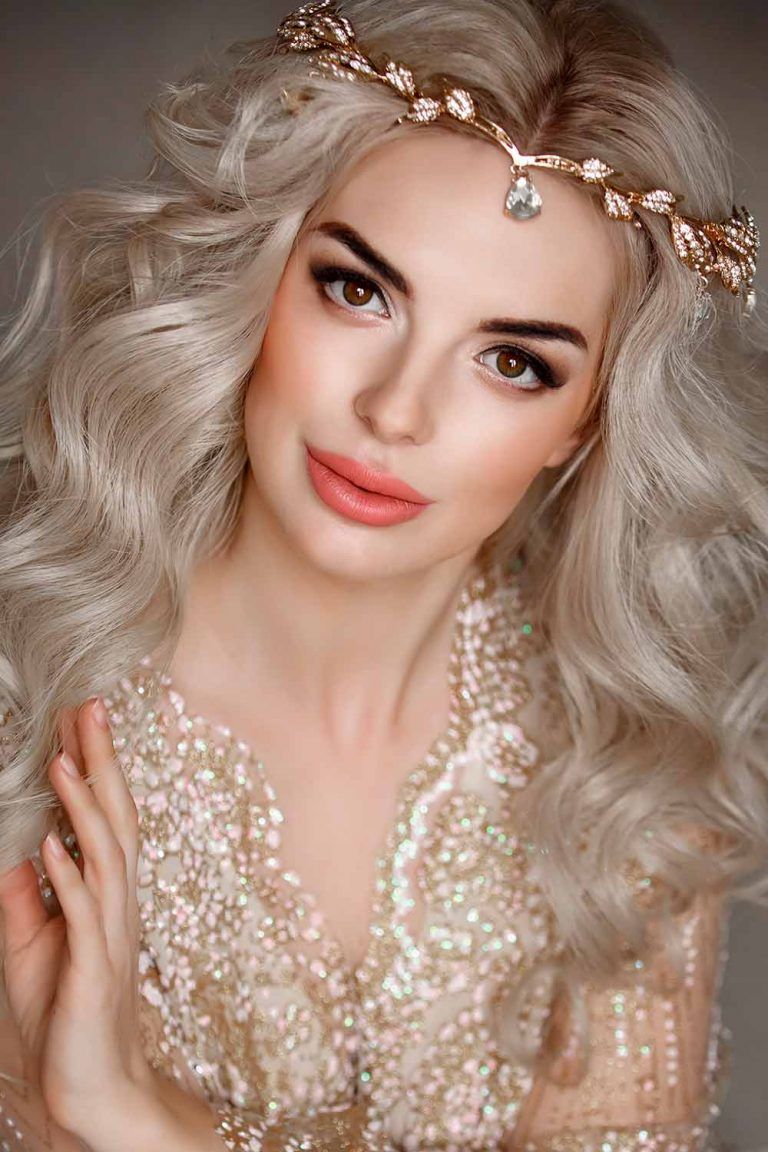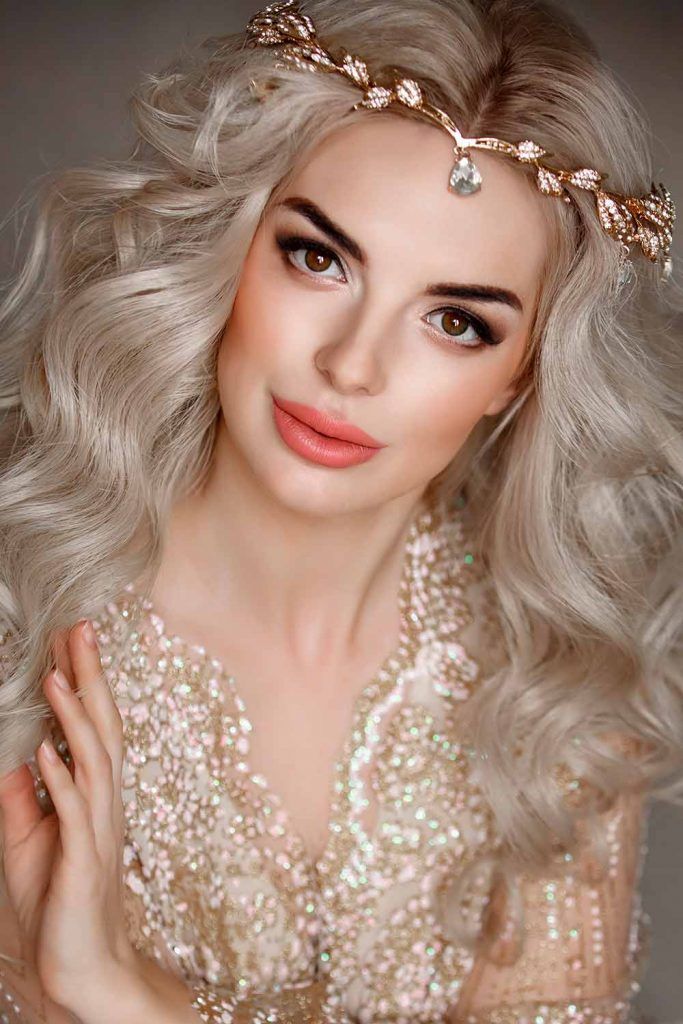 Hair necklaces may appear pretty massive compared to other bridal hair jewelry, which is why they should accompany simple, unpretentious hairstyles. A classic bun, messy side braid or long loose hair will look extremely unique and festive with such an embellishment.
Crystal Headband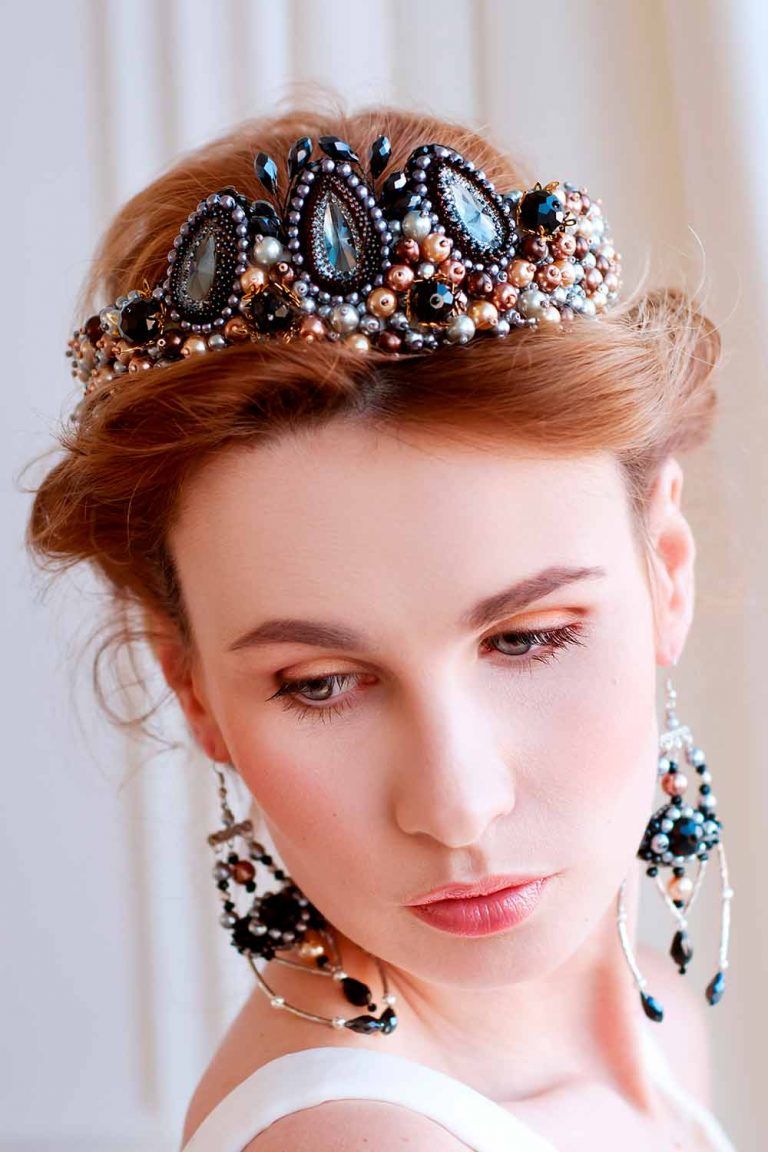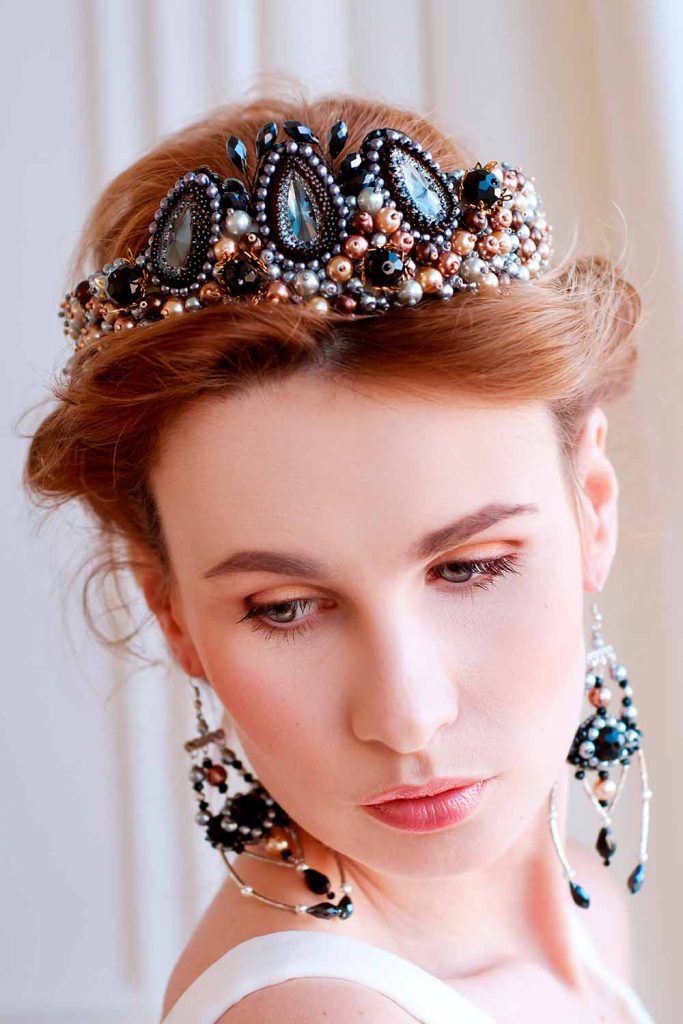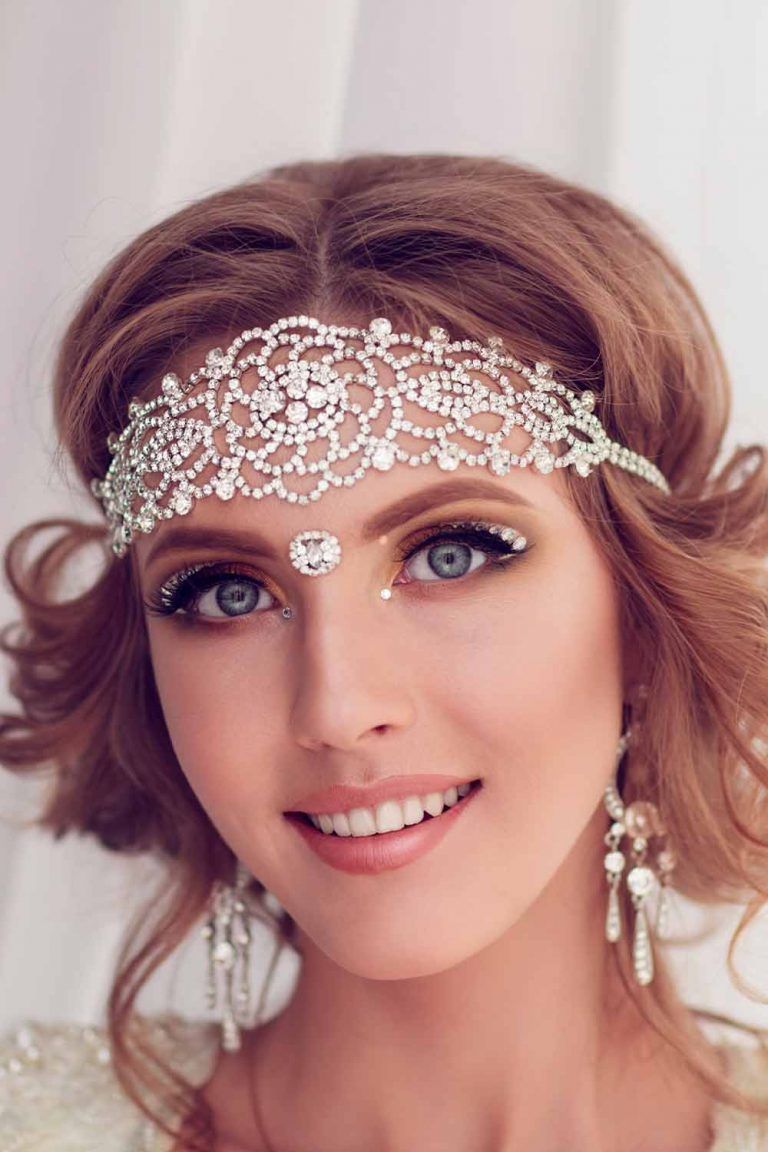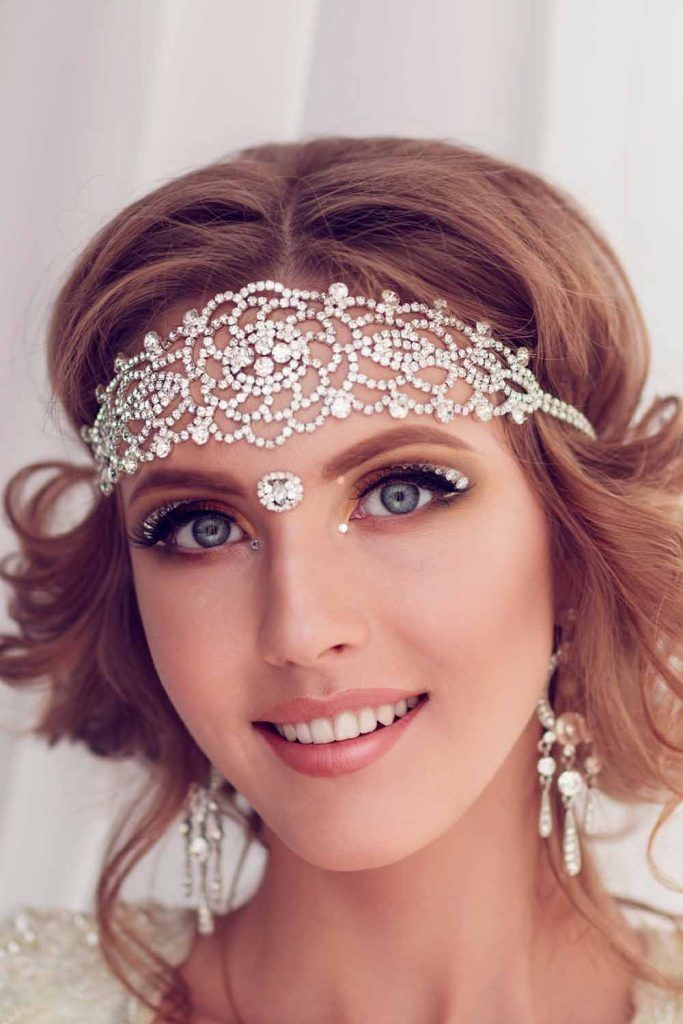 Headbands are another irreplaceable hair accessories for modern brides! Not only do they give a one of a kind appearance but also help to secure wavy or twisted hair.
Floral Accessories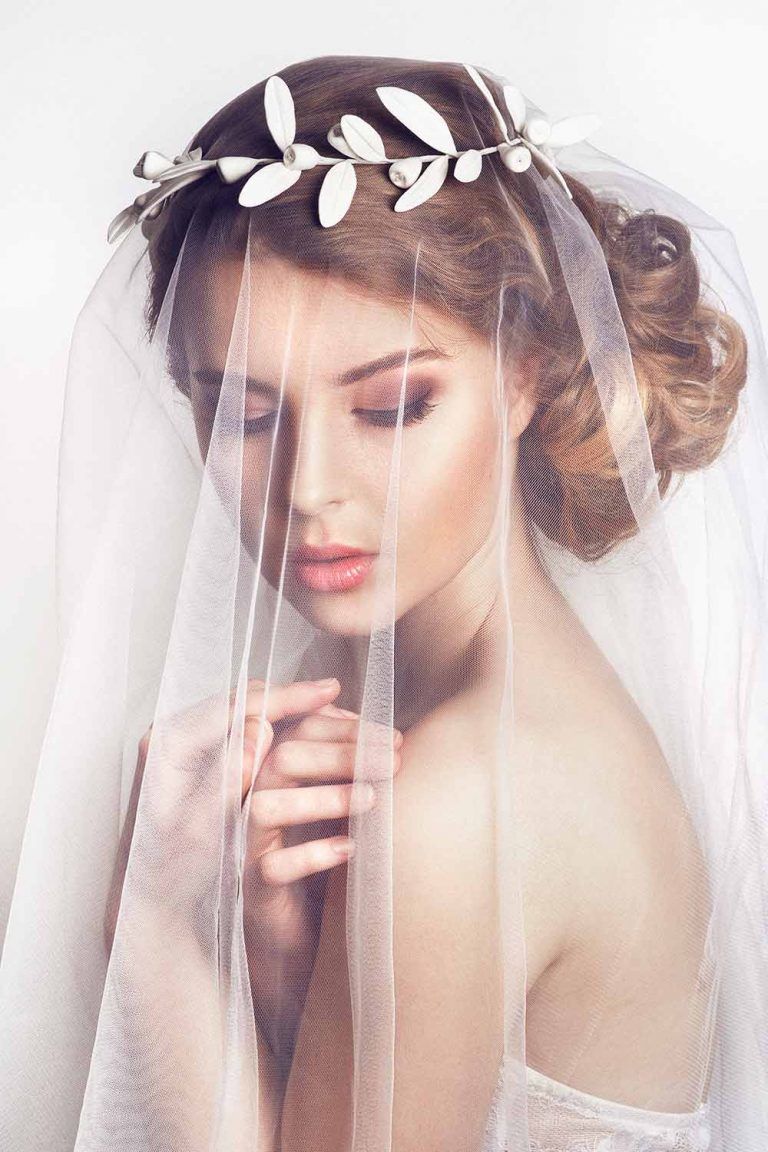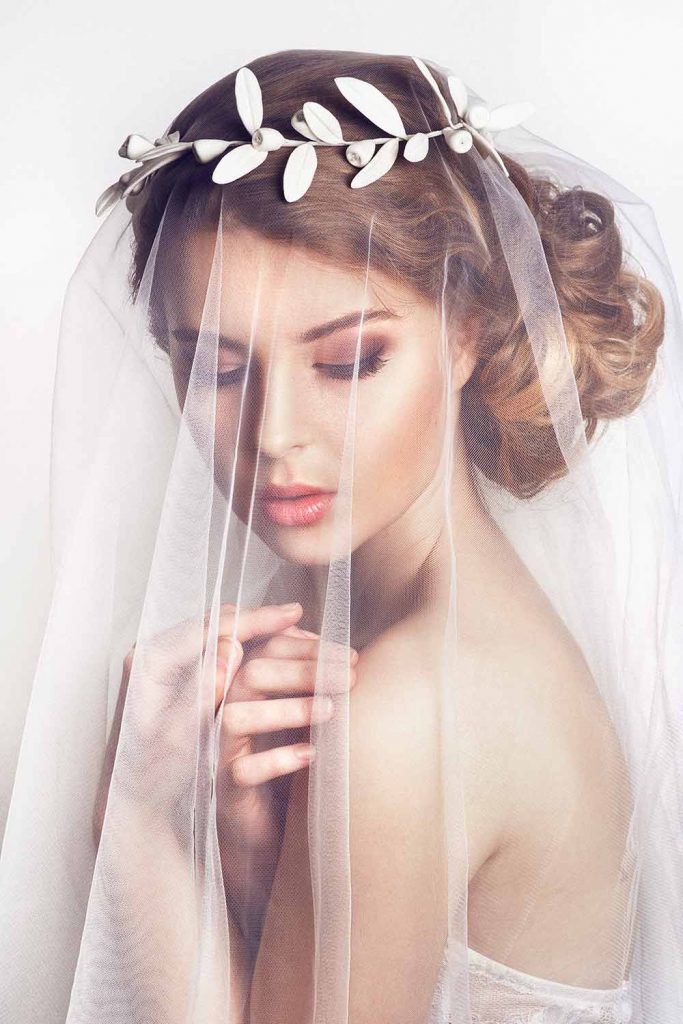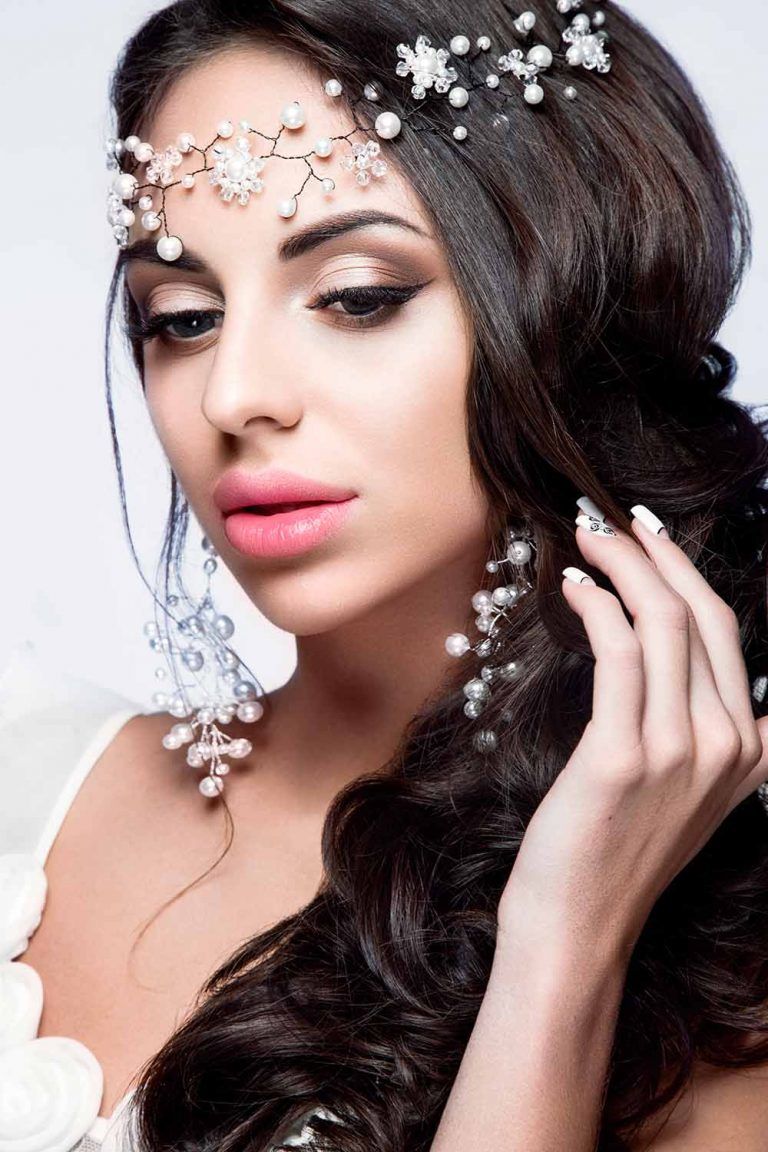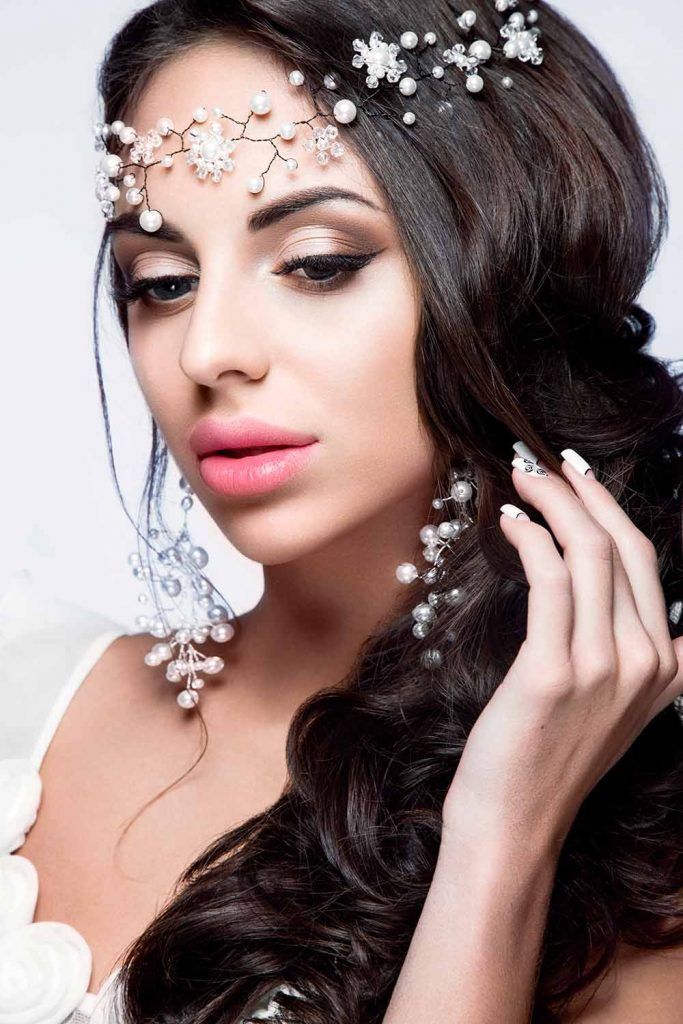 Is there anything that can express femininity better than flowers? Whether they're massive and colorful or tiny and one-toned, they will turn your wedding hairstyle into a piece of art.
Back Headpiece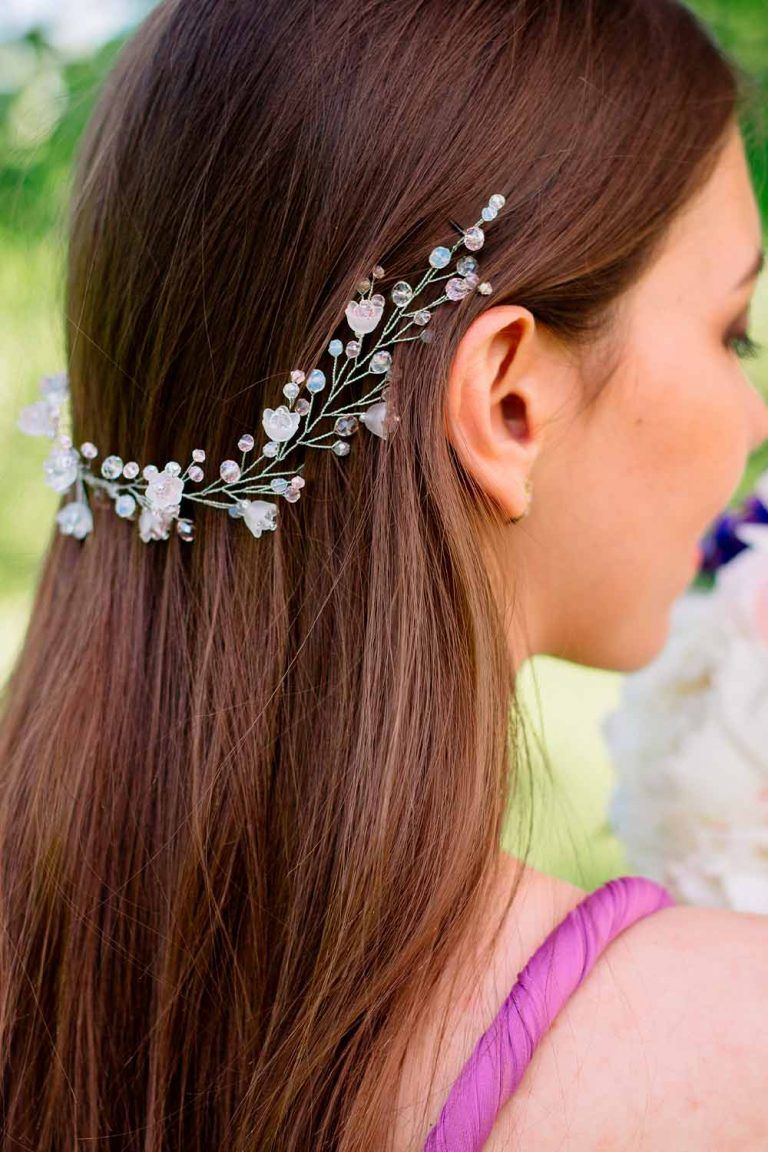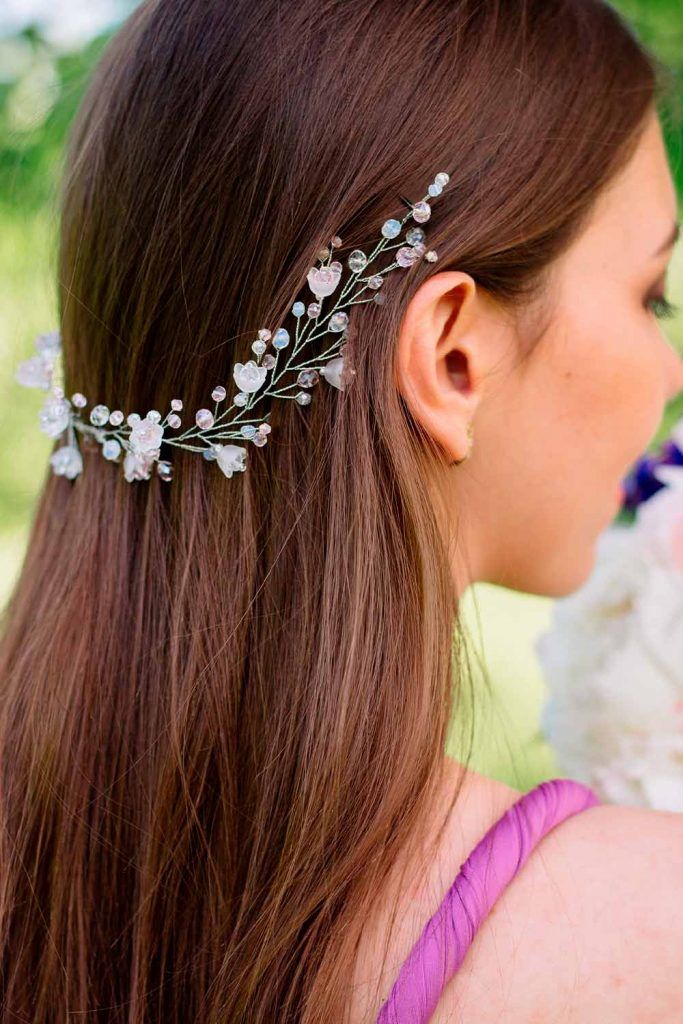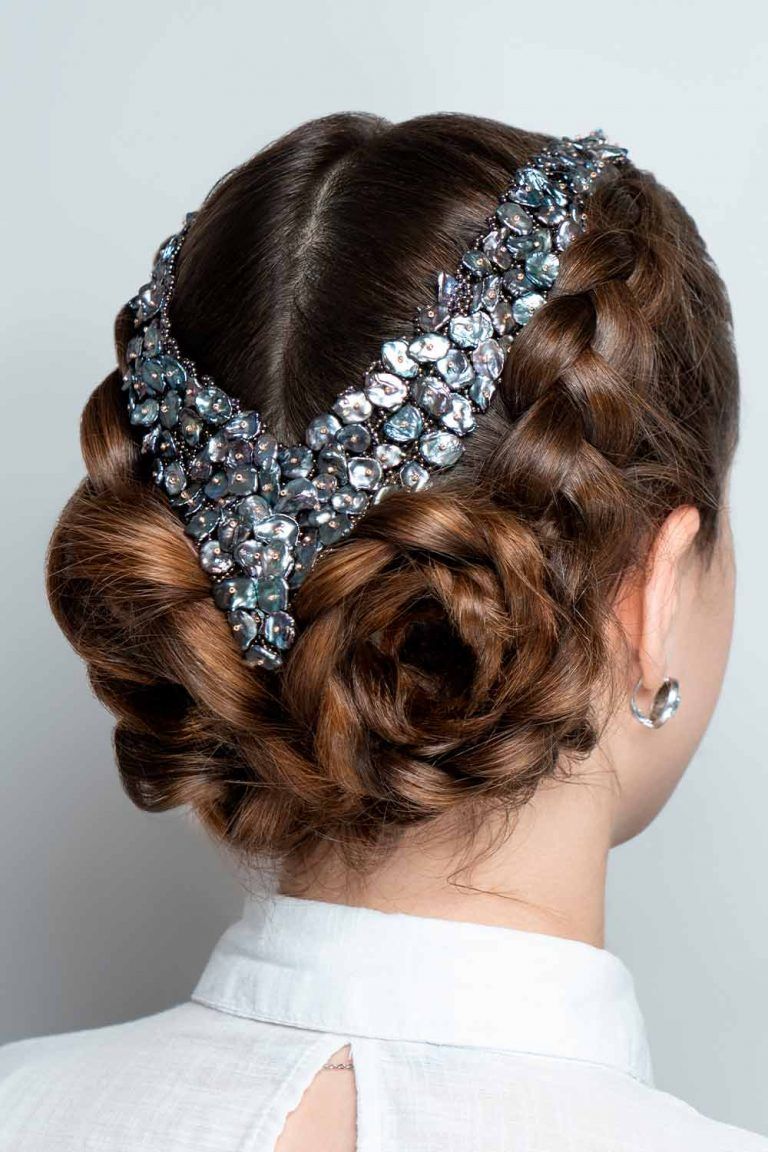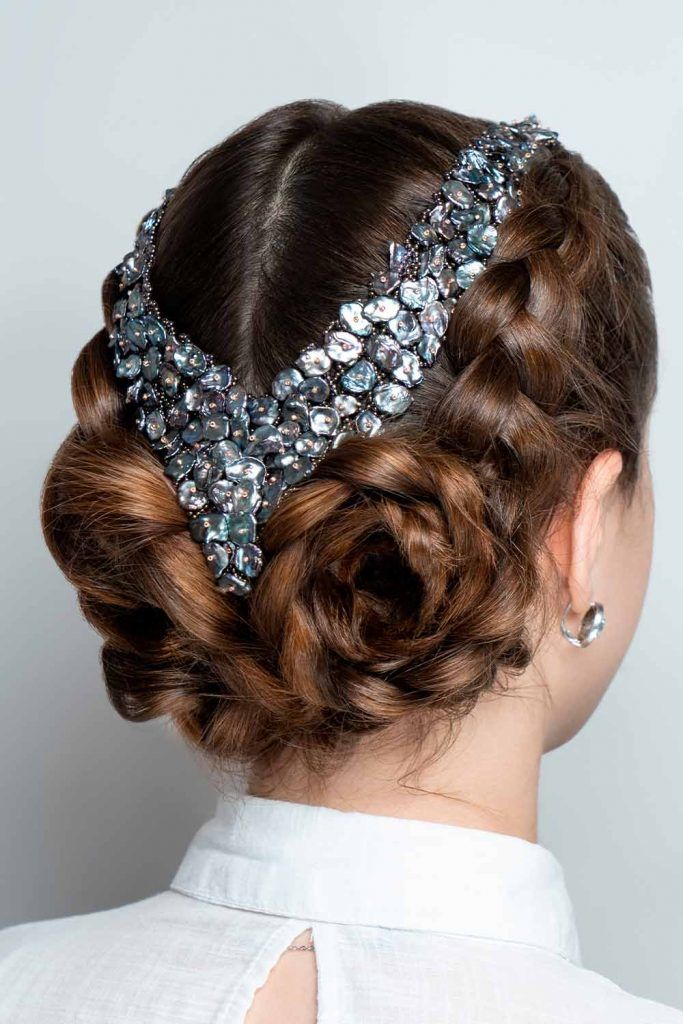 Nothing can compare to a bride hairstyle finished with a delicate back headpiece covering her updo. It doesn't matter if you wear your hair up or down, a stunning accessory will keep it on point anyway. Besides, you can pick a piece that is of the same pattern as your dress to meke the look authentic.
Down Styles With Feed In Jewelry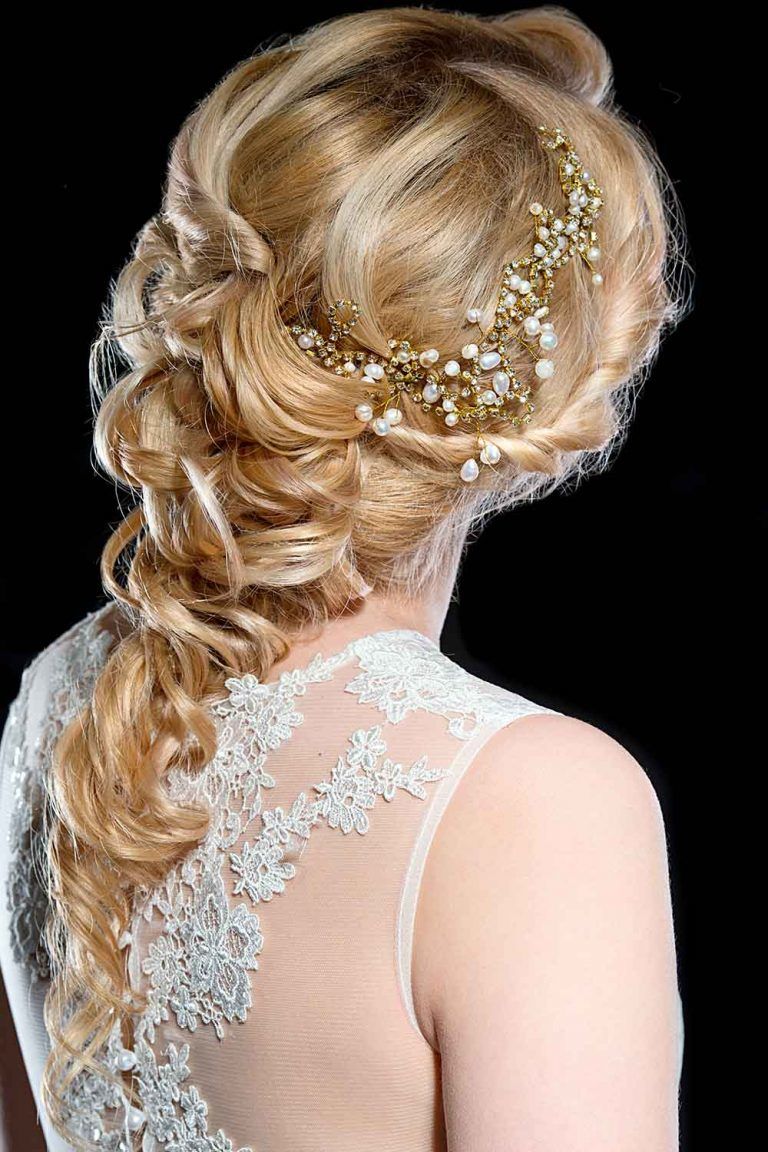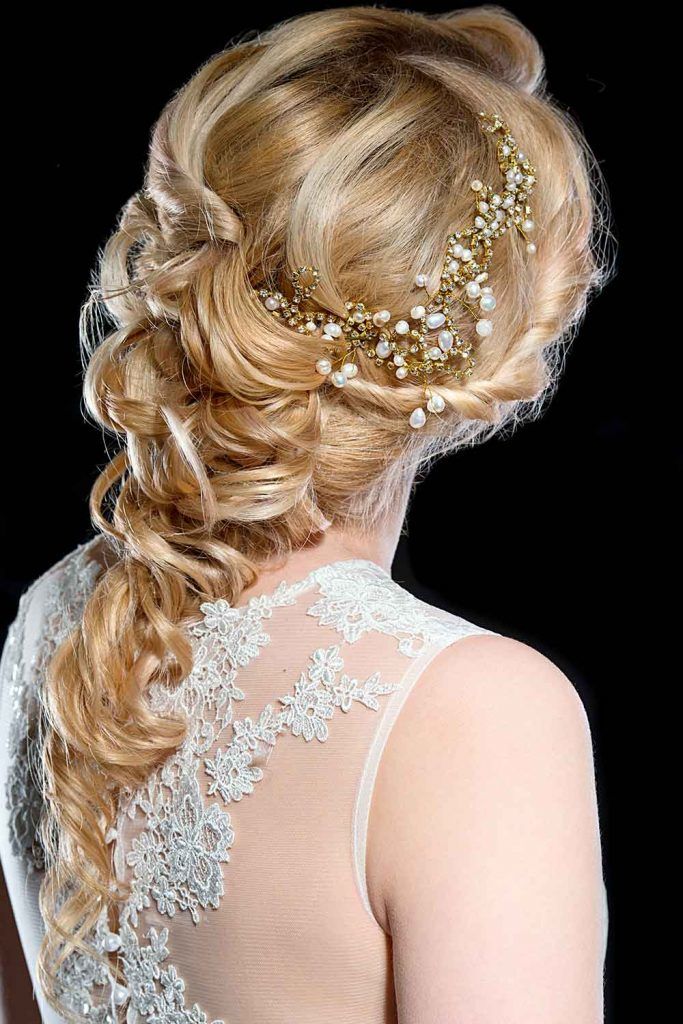 If you want to wear your hair down, there are two crucial things to keep in mind. First, your dress should come with a V-shaped back to let your amazing hairdo gently fall on it. Second, don't forget to add more charm to your hair, be it a braid or a pony, as that's what makes the look complete. Little floral pins, added selectively into the strands, are a gorgeous way to show how feminine you are.
Headpiece Jewelry For Bun Updos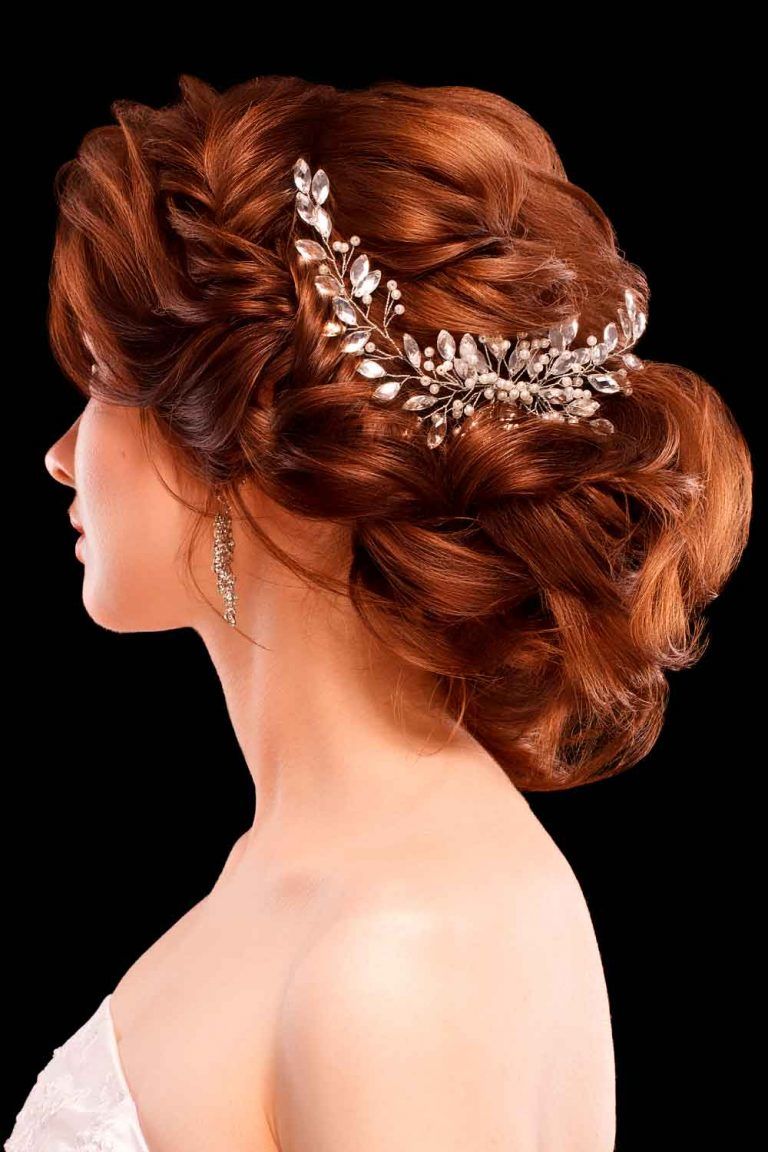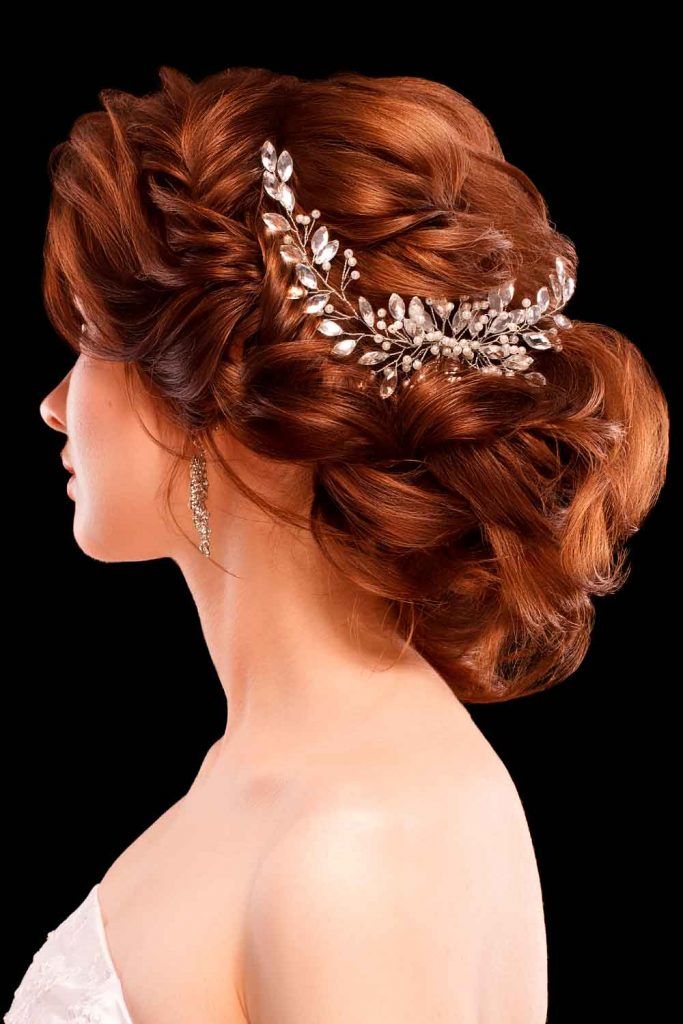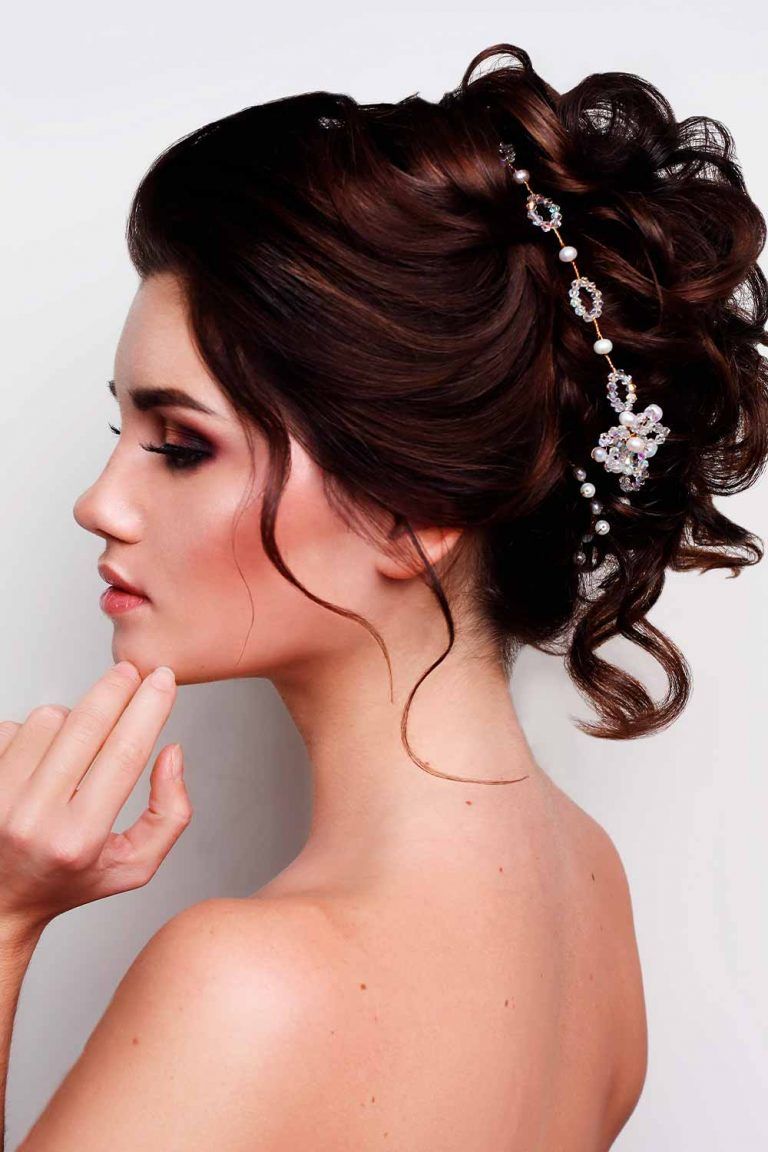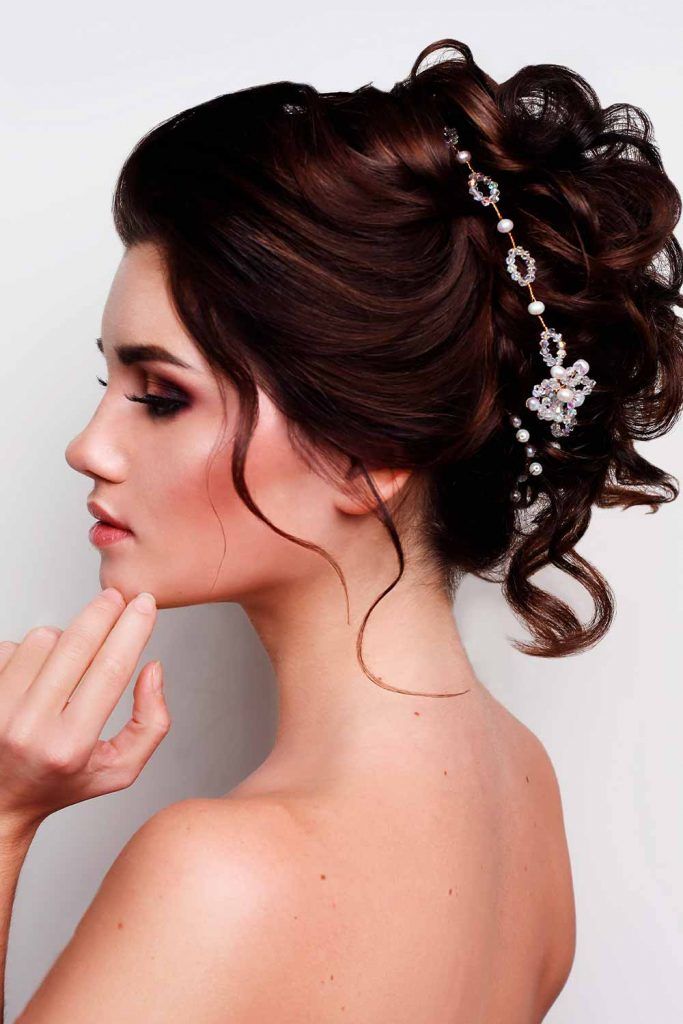 Who would've thought that hair accessories could significantly change the way our hairstyles look? With the right set of embellishments, you can create a perfect tandem of your hair and your dress. Keep in mind that the jewelry, as well as the hairstyle itself, should match the style of your wedding, and everything will be simply flawless.
FAQ: Hair Jewelry
What can I use to hold my hair back?
To keep your hair nourished and soft, opt for conditioners and leave-in hair masks. Also, try something with higher hold, like fiber or gel, depending on how much shine you need. For extra control, finish your hairstyle with a hair spray.
Are hair clips in style?
Hair clips, especially pearl and floral hair clips, are quite fashionable this autumn.
Why do people use no bend hair clips?
Professionals and celebrity hairstylists use clips to divide off hair and make styling and drying easier. These clips are used by make-up artists to keep their clients' hair out of their faces as they do make-up.