Trendy Messy Bun
Source: nyane via Instagram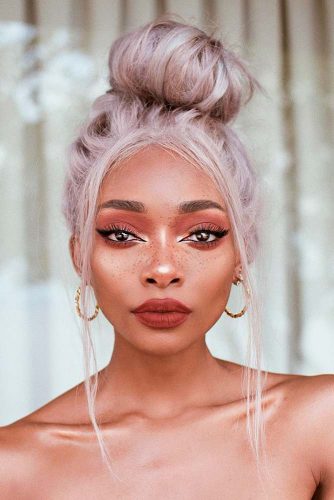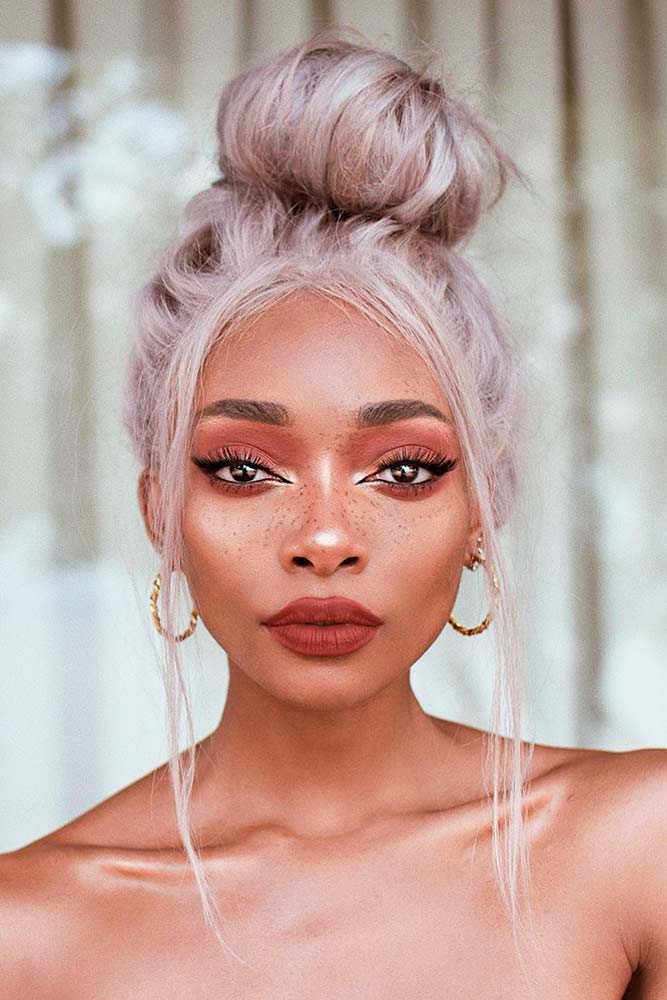 Messy bun seems to be one of the easiest, yet the hottest hairdos. When your hair is styled messily, it gives sort of I-don't-care look, which is very attractive. If you don't know how to put your hair in a messy bun, you're missing out on a complete life! Nothing is easier: don't brush your hair neatly, just put it together and do a high, a bit sided bun. Pull off some strands to add movement, and leave the front locks to get a messier silhouette.
Bun With Hair Accessories
Source: detrashalee via Instagram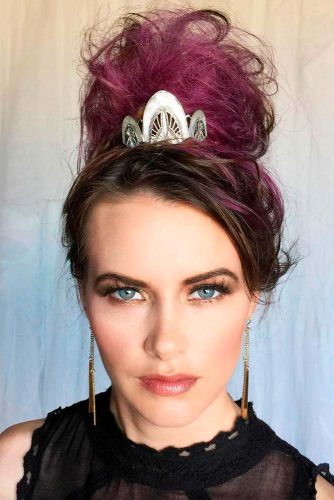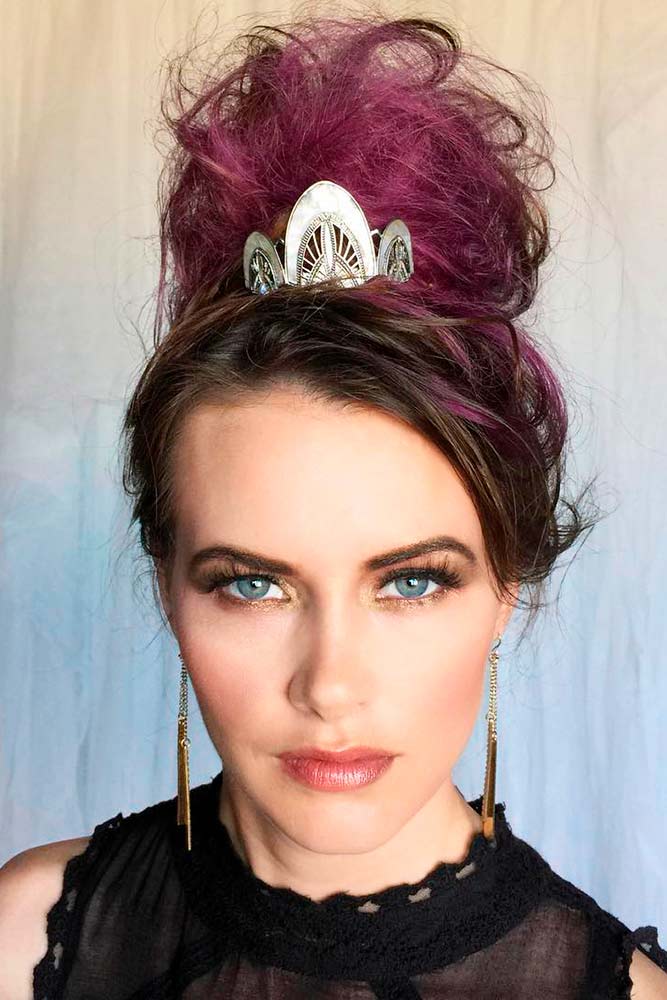 Though your hair is your best accessory, we can't have too much of a good thing! Some hair accessories can be a good idea to make your beautiful updo look even more unique. You can adorn your hot messy hairdo with hair wraps, pins or a tiny tiara on the top of your head.
Chic Bun For Short Hair
Source: kristin_ess via Instagram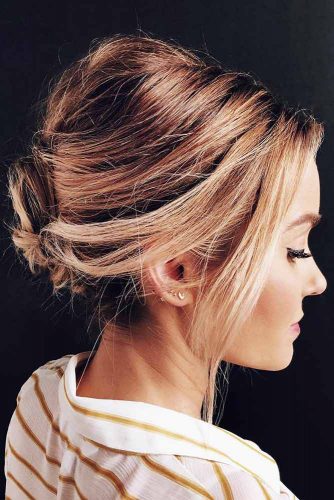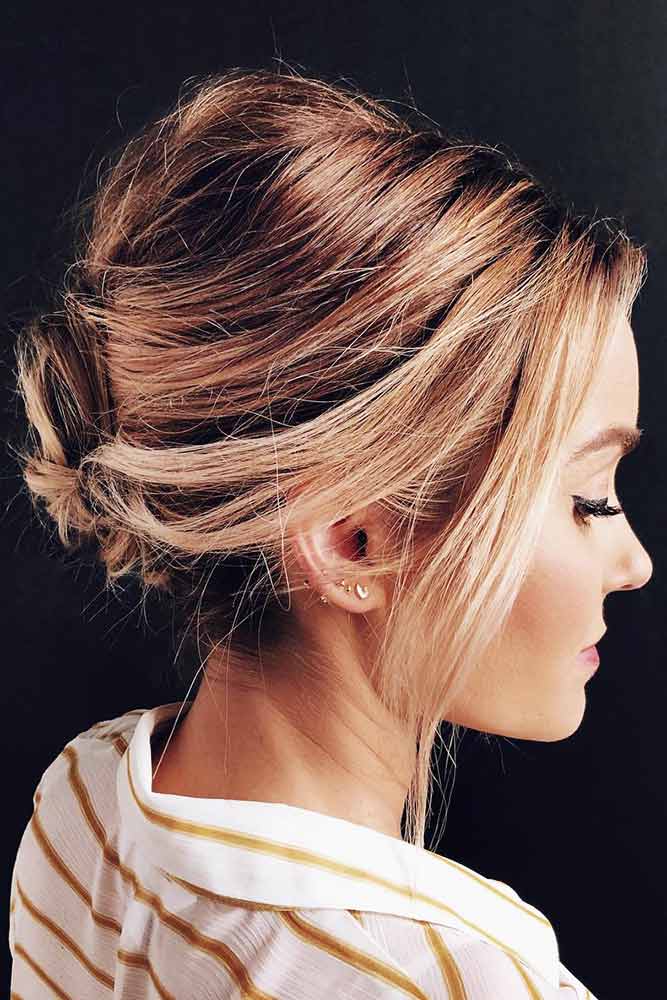 Have no idea how to tie a bun with short hair? Well, it's even easier than you can imagine. For short hair, it's better to do low messy buns, so that the short sticky strands look less noticeable. The rules are simple: tie your hair into a low ponytail, tease it a little with a comb, and pull the end into the band, securing at the base. That's all!