Effortless Updo With Head Scarf
Source: kristin_ess via Instagram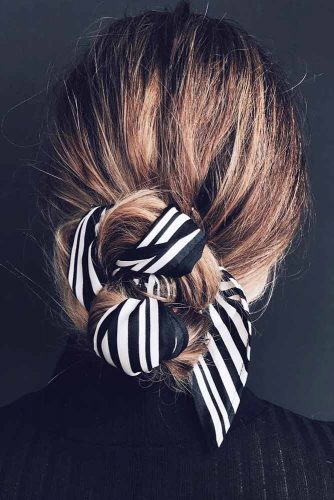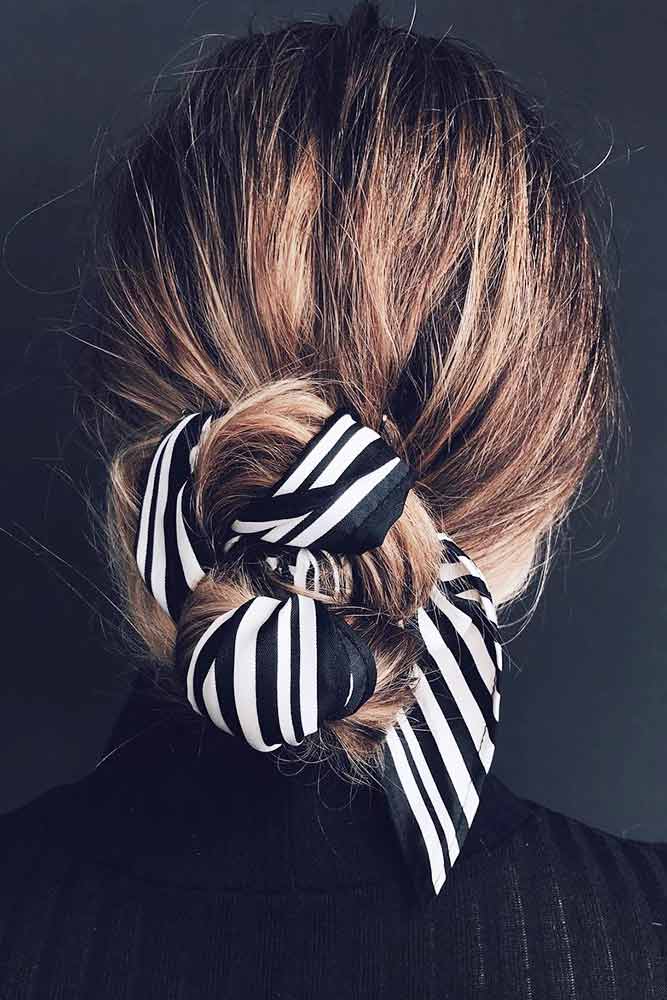 Do you know that you can put your hair into a ponytail and bun at the same time? Updos will never stop impressing us. This updo is not as complicated as it seems to be. Just twist the top layer on the back, secure your side bun with bobby pins and do a ponytail out of your low layer. To add some volume and texture, curl your ponytail and finish your look with tiny bows.
Beauty Hack: Bun With A Sock
Source: inspobyelvirall via Instagram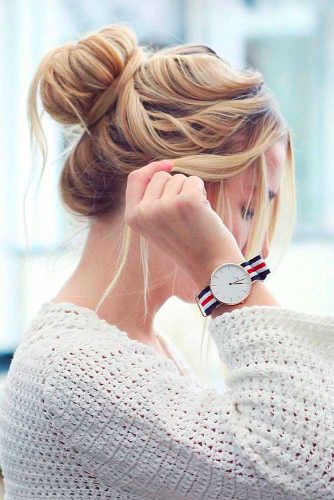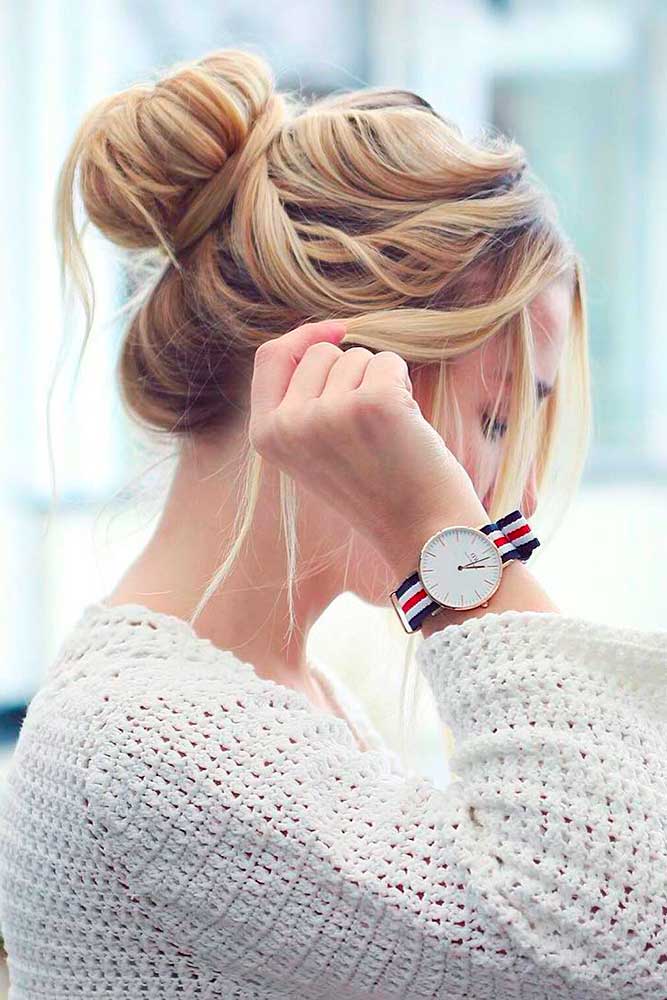 Your socks are even more useful than you think! Believe it or not, but this fantastic updo was created with the help of a sock. We want to share with you a secret of how to make a bun with a sock, get ready. Actually, you just need to cut the toe end off and roll the sock into a donut. Now, you have your self-made donut, and you are free to experiment!
Decorate Your Bun With Bobby Pins
Source: missysueblog via Instagram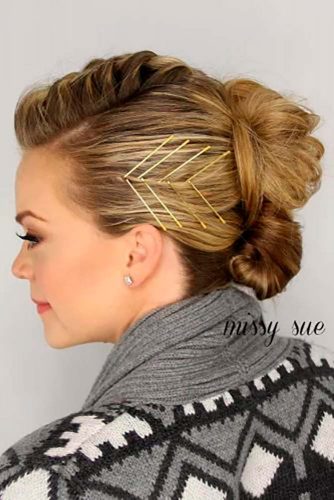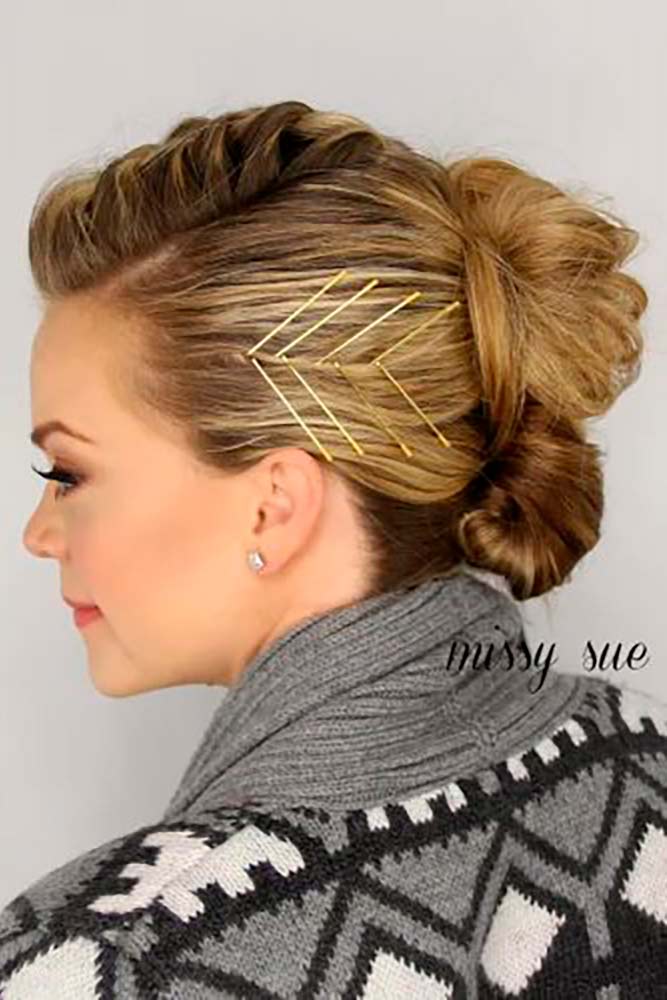 Bobby pins were made not only to secure your hairdo. Now you can use them as hair accessories! Once your updo is finished, you can use some extra bobby pins, crossing them in the way you want to create a fancy design. They say "secure with bobby pins", we say "decorate with bobby pins."