Ladies, a crown braid hairstyle is exactly what you need to master before your next date. Moreover, this hairstyle has a romantic vibe, which makes it ideal for a night out with your significant other. Besides, your bae will love how you look! And here you can look through the most beautiful ways of styling this braid. Our ideas will help you feel next-level gorgeous.
Q: How do you braid hair?
A: For a regular braid, you need to divide your hair into three equal sections. Then, cross the left strand over the middle section, and then the right section over the middle. And that's it! As for other braiding techniques, our post features some handy tutorials for you!
Dreamy Goddess
Credit photo: instagram.com/samirasjewelry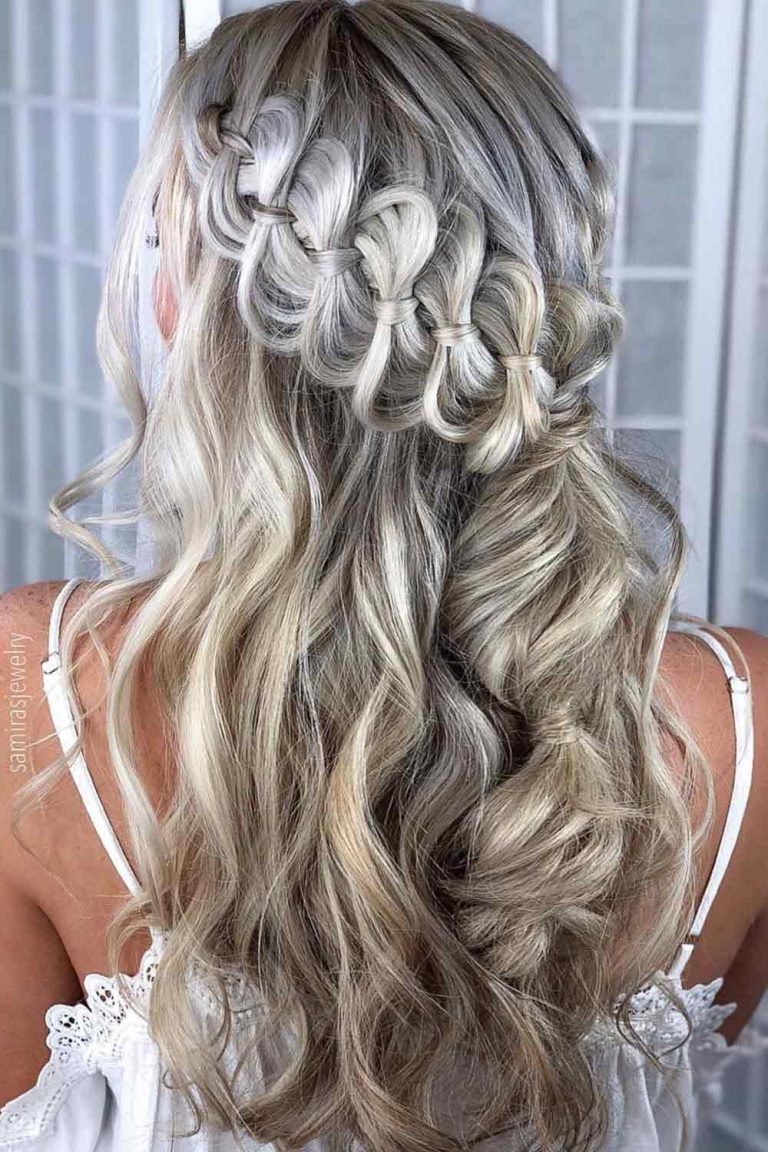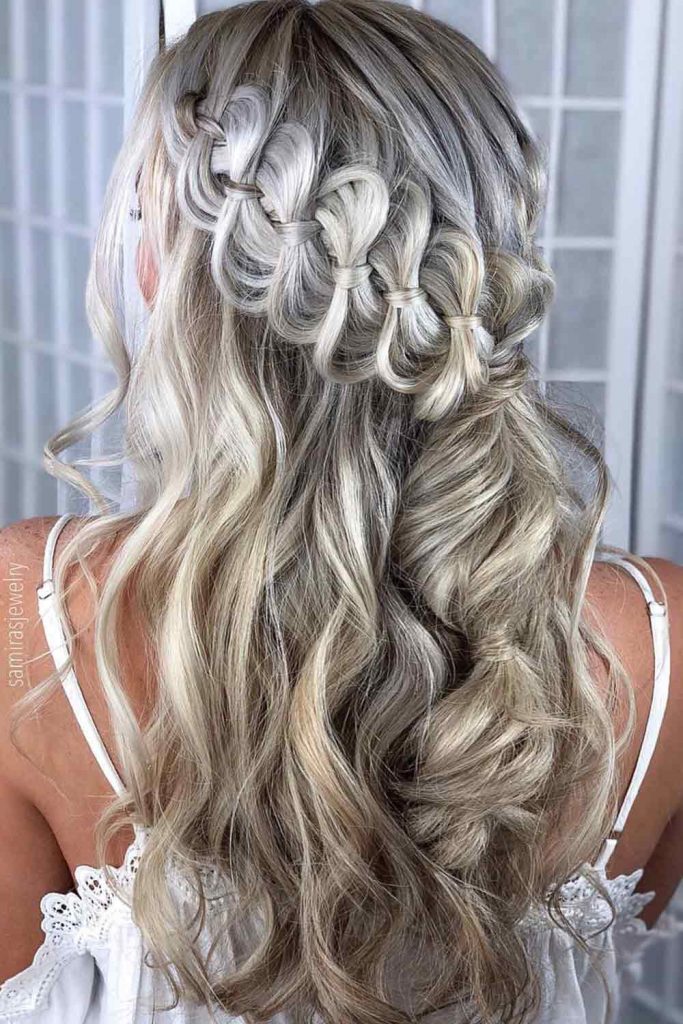 Isn't this headband braid amazing with its effortless and romantic vibes? Such a loose crown braid looks absolutely gorgeous, especially when paired with loose and messy waves. When styling, we would recommend that you apply texturizing mousse first.
How do you french braid a crown?
Here's a little tutorial that will come in handy for those who'd like to rock their days with the classic French braid on their manes.
Part your hair wherever you prefer. Starting from the right side, pick a small section of hair close to the left side of the head.
Next, split the section into three equal strands.
Now, begin french-braiding: cross the sides over the middle, and then go on to incorporate your hair into both sides until the braid reaches the temple.
Once the braid hits the temple, stop adding new pieces and go on braiding the hair to the bottom until it reaches your ears.
Finish the braid as a regular three-strand plait.
Finally, repeat the same step with the other part, and then combine two braids at the back of the head.
An Elegant Headband Into A Bun
Credit photo: instagram.com/alexgaboury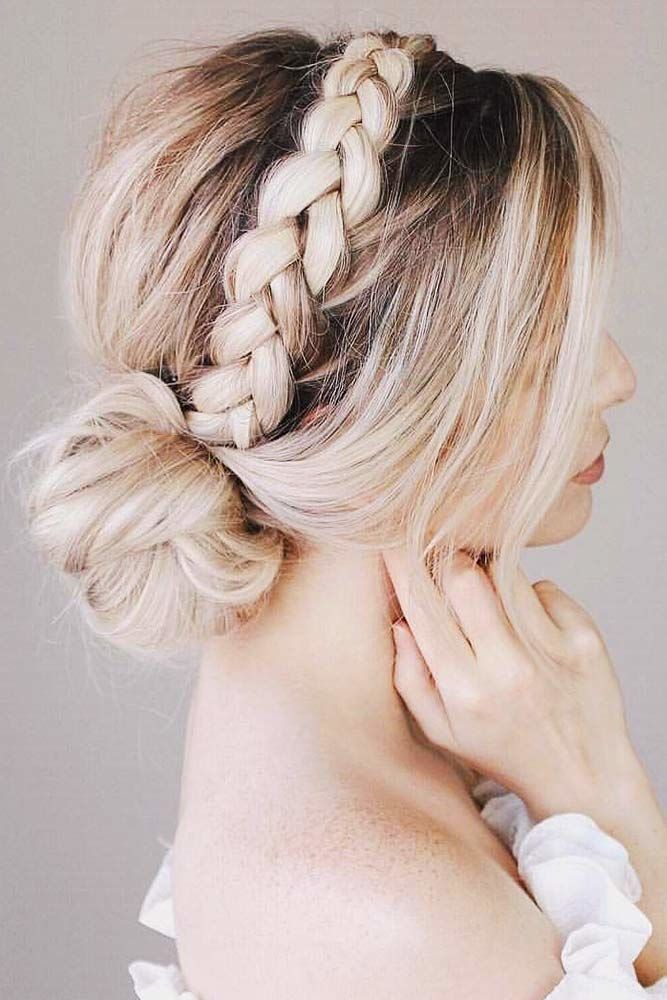 If you can braid your own hair, you are really lucky because there are so many adorable looks you can pull off! Combine various elements, like a crown braid and a bun for a stunning effect.
How do you do a Dutch braid?
On your way to diversify your styling routine, braids are your best friends. And here's how you can master a Dutch braid.
Begin by dividing your hair into two parts, where one is the top layer and the other one is the bottom layer.
Then, split the top layer into three equal sections.
Now, start dutch braiding: cross the right strand under the middle, and then the left strand under the middle.
Keep braiding your hair all the way down, and secure the ends with an elastic.
Headband Braid With Beach Waves
Credit photo: instagram.com/aurorabraids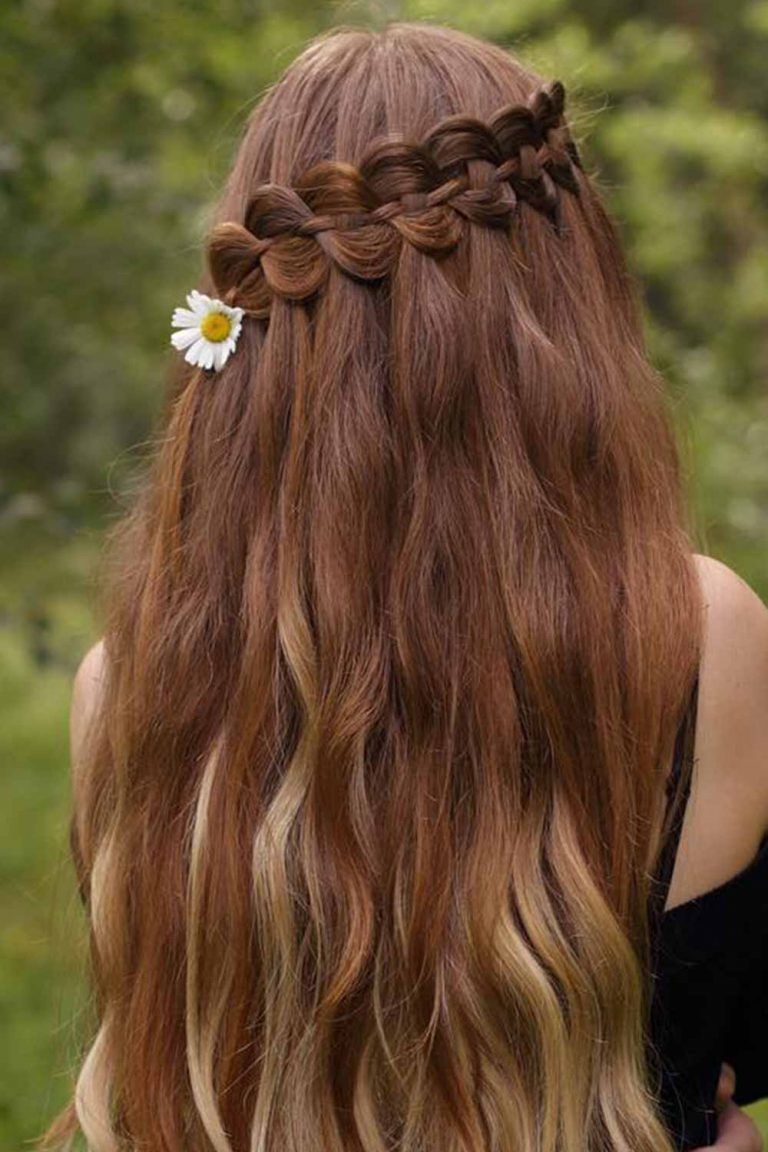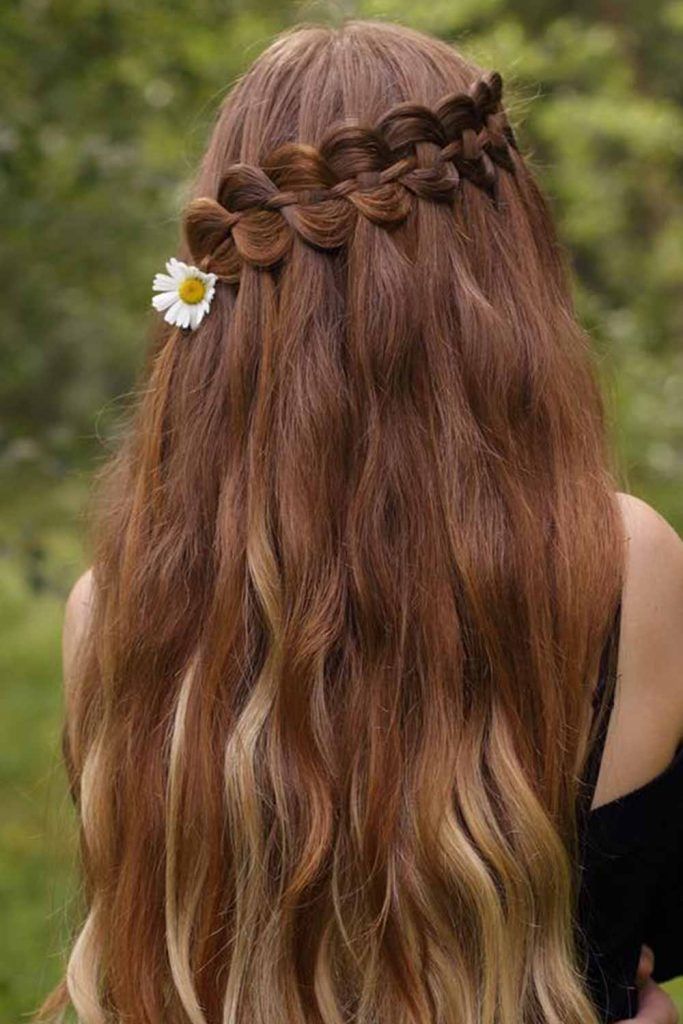 The liveliness of beachy waves is something incredible. What if we tell you that you can make them look even more stunning? Spice up your long messy waves with a cute half-crown braid to add some drama to this simple, yet awesome look.
How do you do a half-crown braid?
This hairstyle would be that essential little black dress that will always give you a fabulous look, regardless of the occasion.
First off, create a deep side part.
Take a section from the heavy side, and divide it into three equal strands.
Then, begin dutch-braiding: cross the back strand under the middle, and then the front strand under the middle.
Once the back is crossed under the middle, add a new section of hair to the strand.
Repeat the previous step with the front strand.
Continue steps 4 and 5 until your braid reaches your left ear.
When your braid reaches the back of the head, pull in pieces of hair that are closer to the braid.
Next, add hair from the top of the head to the braid.
Go on braiding until all your hair is brought; the braid should reach the right side of the head.
Continue the braid as a three-strand plait.
Tie the braid with a band, secure it with bobby pins, and loosen the edges for a fuller effect.
Сrown Braids Tutorials
With this step by step tutorial, you will have no difficulty in learning how to do a crown braid hairstyles. On top of that, you will always have lots of styling ideas at hand.
How To Create A Headband Braid
Credit photo: youtube.com/Missy Sue

This headband braid tutorial will come in handy if you wish to sport this beautiful hairstyle (3).
Brush your hair, and then part to any side (here it's right).
Create a parting vertically so that it's 2 inches back from your hairline. Basically, it should be somewhere near the parting and down to your left ear.
After that, find the center of the vertical parting, and do a parting horizontally there. Top must be clipped away, of course.
Below the section that is clipped off, pick a 2-inch piece. You will use it for your headband braid.
Now, braid this section in a regular way.
Use an elastic band to tie it.
Since you follow one braiding technique, create another braid in the same way.
Once braids are ready, wrap your left braid over your head for it to sit 1 inch back from your hairline.
Secure it with bobby pins.
Then, lay the right braid over your head, placing it near the left braid.
Secure it with bobby pins, too.
Finally, release the hair from the clips, hiding the places where the braids start.
Additionally, you can curl your tresses with a curling iron, and don't forget to get rid of flyaways with hairspray.
Woven Crown Braid Hair Tutorial
Credit photo: youtube.com/Missy Sue

Part 1
Do a deep parting on any side. Here it's right.
Get a hair piece from the heavier side of your parting. Apply some paste for braiding to this piece to avoid flyaways. Divide this piece into 3 pieces.
Braid this piece in a regular way.
Clip the right piece away.
Get a new piece to replace the clipped away one. Cross this new piece over the central piece.
Now take the left piece and cross it over the central piece. Then a new piece is brought in. This braid side will be braided in a French braid manner.
Remember the clipped away piece? Bring it down. Take that new right piece and switch these two. The top piece should be brought under the piece that is beneath.
Now the second piece should be clipped (this time above another piece) up and away.
Take that new right piece, cross it over the central piece. Grab a new piece, cross this new piece over the central piece too. Like when you do a French braid.
Now let's work on the left braid side. Take the side piece, cross it over the central piece. Then grab a new hair piece.
As for the right braid side, the clipped piece on top should be released. Cross this piece under the piece beneath. Then wrap that bottom strand up and clip it away.
Part 2
That new side piece should be crossed over the central piece and then that new hair section should consequently be crossed into your braid.
Continue braiding down in the left ear direction. Stop adding new hairpieces once you reach 1 inch above your ear.
Braid this section down a bit more, and tie it with an elastic afterward.
You can also make the braid a bit fuller by pulling on its edges carefully.
After you wrap this braid around your head, grab a small hairpiece under the very crown.
Next, tie this piece to your braid for the braid to be secure against your head. As a result, the top hair will conceal the elastic.
The elastic that is at the braid end should be removed and the braid should be unraveled in this way.
If you wish, smooth down your hair with a flat iron.
Finish this hairstyle with hairspray.
A Dutch Crown Braid Step By Step
Credit photo: youtube.com/Missy Sue

Although this dutch crown braid hair tutorial is super simple, you will love the way it amps up your styling routine! (4).
First, wave your tresses, using a curling wand.
Then, fix with a generous amount of hairspray.
Do the right parting next. Get a hair strand from the parting, make 3 strands out of it.
Now, cross that back piece under the central one.
Next, cross that front piece under the central piece.
Cross that back piece under the central piece, grab another hair section.
Now, cross that front piece under the central piece. Again, bring in one more hair section.
Repeat steps 6 and 7.
Braid the remaining hair down, with the regular braiding technique.
Pull its edges gently so that the braid becomes loose.
Wrap that braid around the head, use pins.
Finally, clip some cute hair barrette to finish your hairstyle.
Twisted Crown Braid Tutorial
Credit photo: youtube.com/alexgabouryyt

Part 1
This type of braid is quite easy to do, especially comparing to box braids, fishtail braids, and spiral braids. So, let us show you how to do it. The first step is to curl your hair with the help of a curling iron. Alternate directions, as well as lock sizes when curling.
In order to proceed with one of the simplest long hairstyles, part your hair to one of the sides. We will require two tresses to work with. The first tress will be taken from near the part on top of your head. And the second tress will be taken from below the first tress. Their size should be approximately the same.
Now take the bottom tress and put it over the top tress. And it should be twisted around. Thus, tresses kind of switch their positions.
Next, add one more tress to the bottom tress. Again, cross the tresses over so that they switch their positions.
Continue braiding till your ear, and don't forget to add one more tress from the bottom every time.
When you reach the ear, stop to pancake the twists with your thumb and index fingers. Pull the twists from the outer side. Thus, they will become fuller and looser.
Part 2
Now continue on and just cross the two sections around to the very ends. Pancake the braid one more time to make the down part looser, too.
When the braid is ready, take its end and adjust it from behind in a circular shape.
Next, secure it with a bobby pin at the end of the half-circle.
Repeat the mentioned steps in order to create one more braid on the same side.
Using bobby pins, secure the second braid just below the first one, making its end face upwards.
After that, risscross the bobby pins so that they make an X shape.
Now, let's work with another side. Create a braid and lay it behind, covering the X shape made with bobby pins. And this braid should be situated between the first two braids.
Finally, take its ends and let them down under the bottom braid. Pin it to secure.
Queen Of Nature
Credit photo: instagram.com/karindragos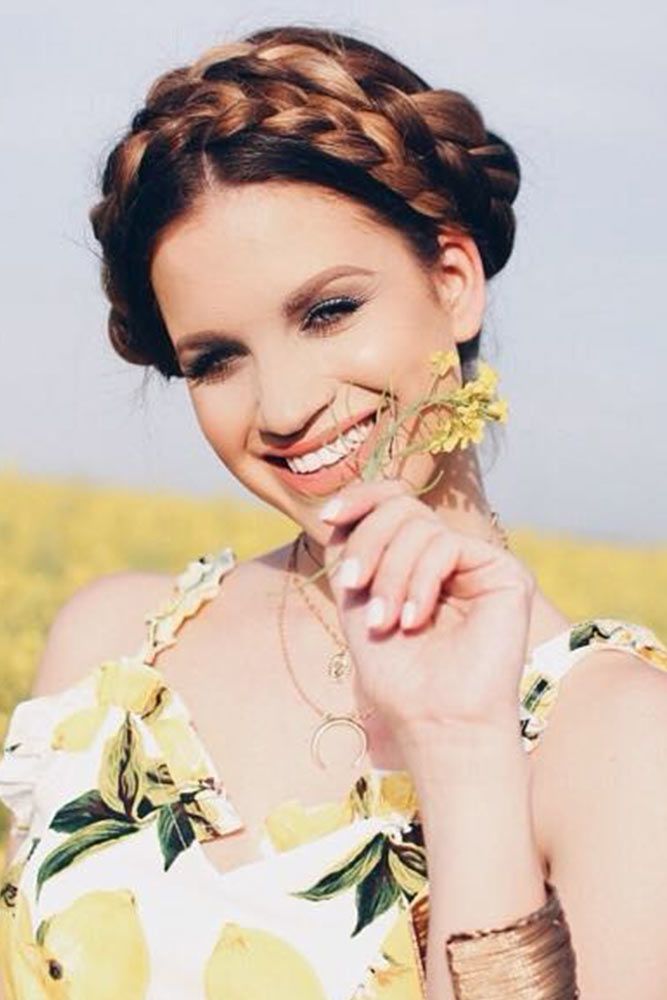 This updo crown braid appears quite romantic and feminine at the same time. As you can see, the braid should be quite tight for this look, yet, voluminous enough as well. Consequently, it can be done on thick, long tresses. Or you can use hair extensions instead if your tresses are thin or shorter than needed.
A Boho Festive Look
Credit photo: instagram.com/taylor_lamb_hair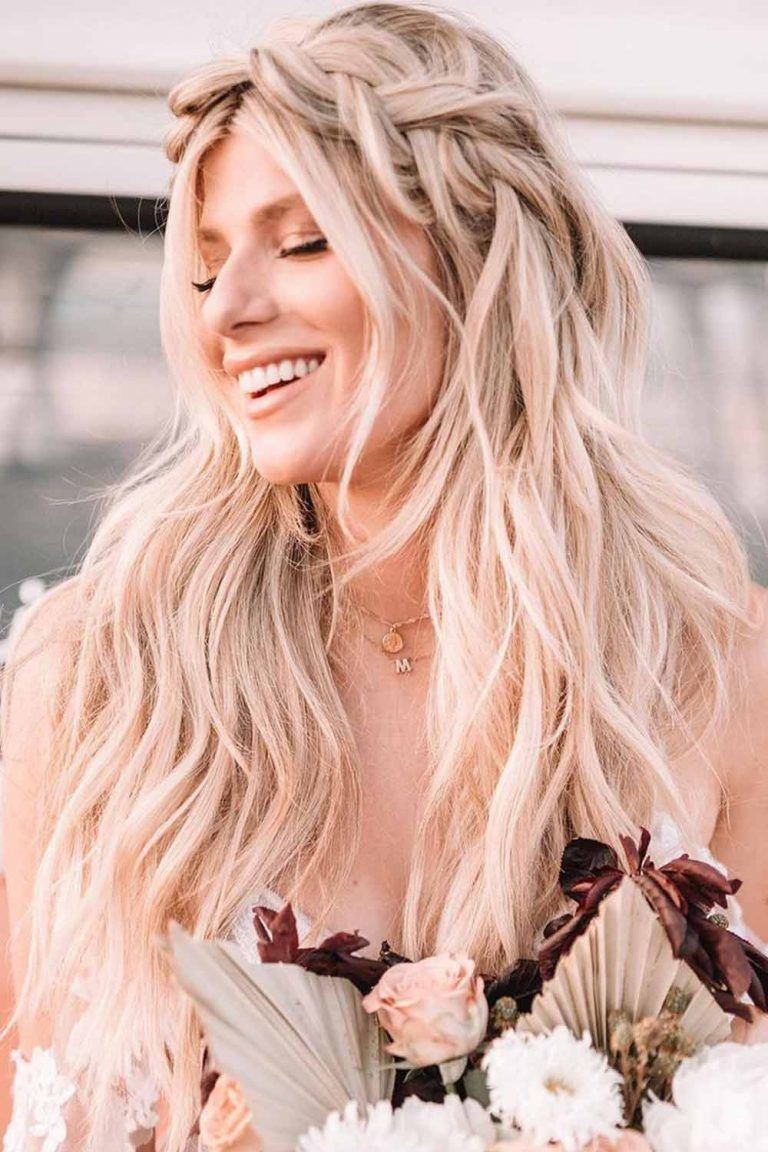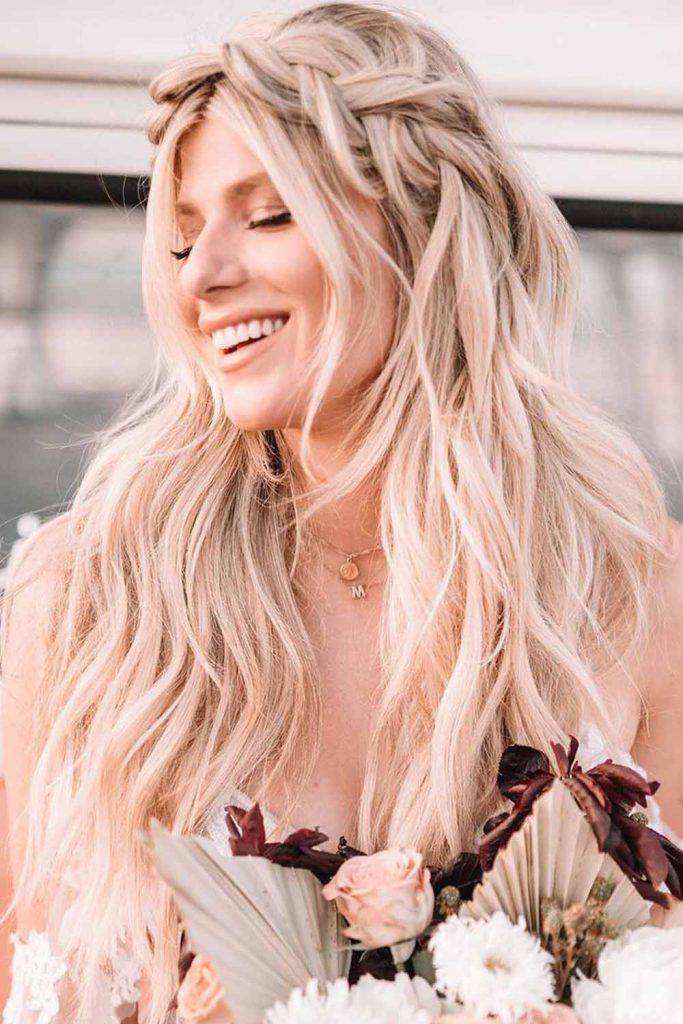 Even though everyone is so into boho these days, they're anything but basic or mainstream. And there is no wonder why because this style is just pretty and feminine. We love boho braid styles, as well. Let's show off our free spirit by pulling off such a boho-chic hairstyle!
Super Long And Romantic
Credit photo: instagram.com/sass.and.braids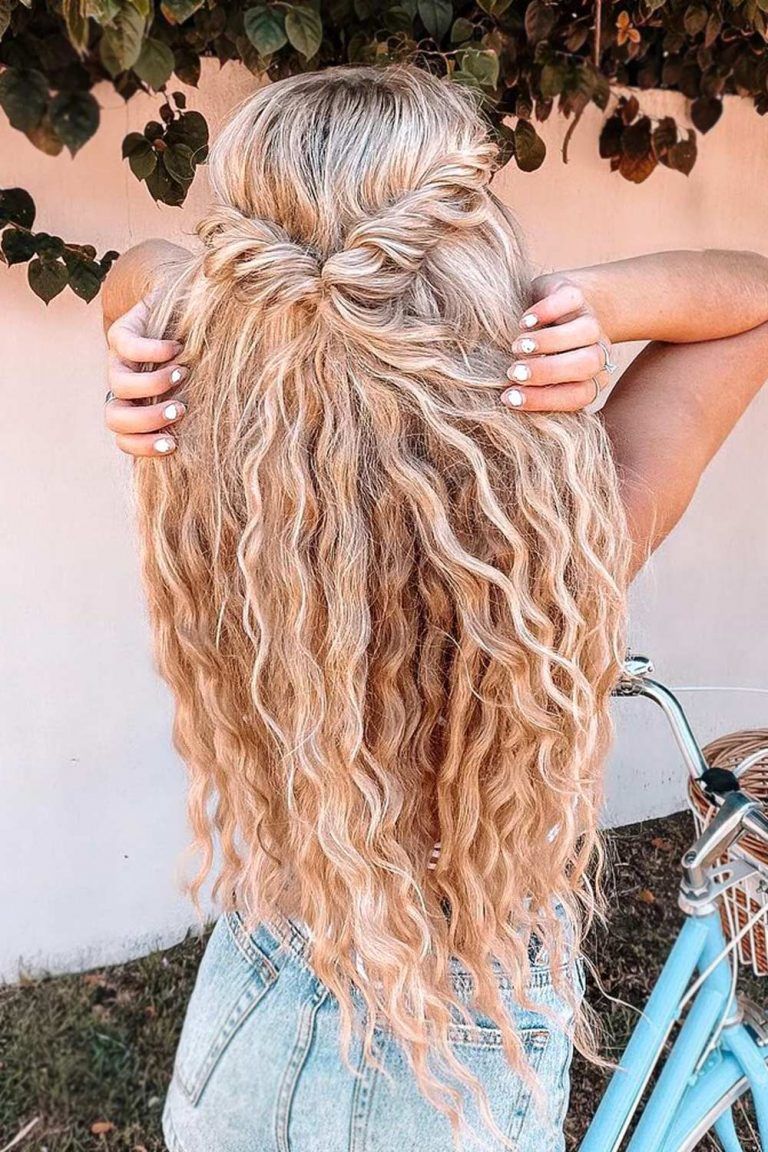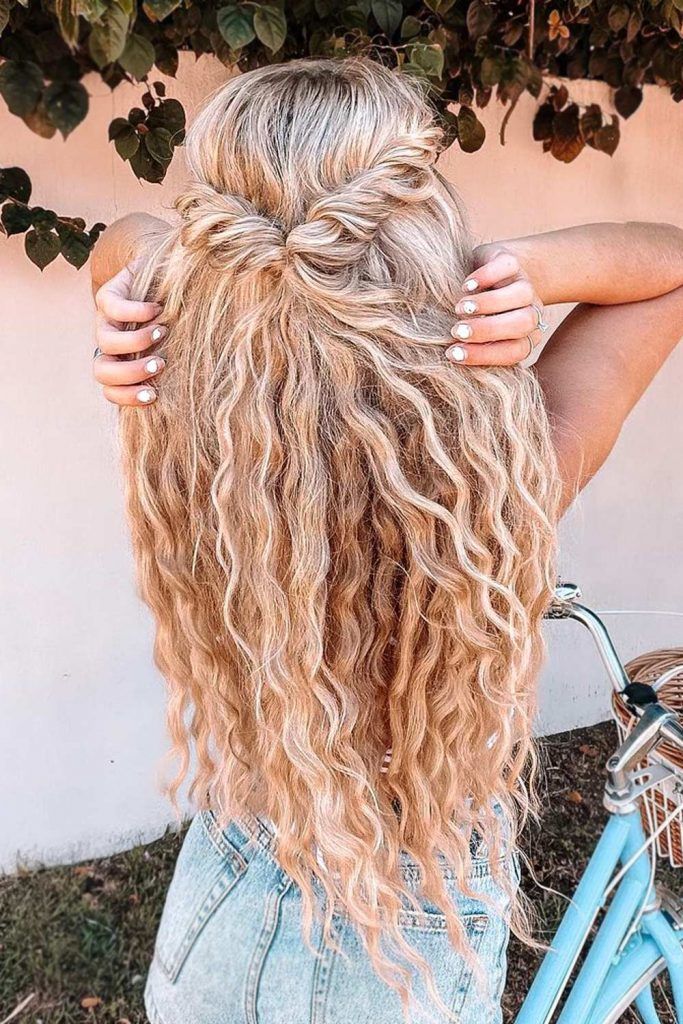 There are many ways how to wear a headband: either in an updo or a half updo. But we really love the hairstyle that you can see here. If you have long hair, why not pull off such a hairstyle? When creating a crown braid, you can also twist your hair and let the tail loose (2). In this way, you will add some texture play to the look.
For A Day At The Office
Credit photo: instagram.com/taylor_lamb_hair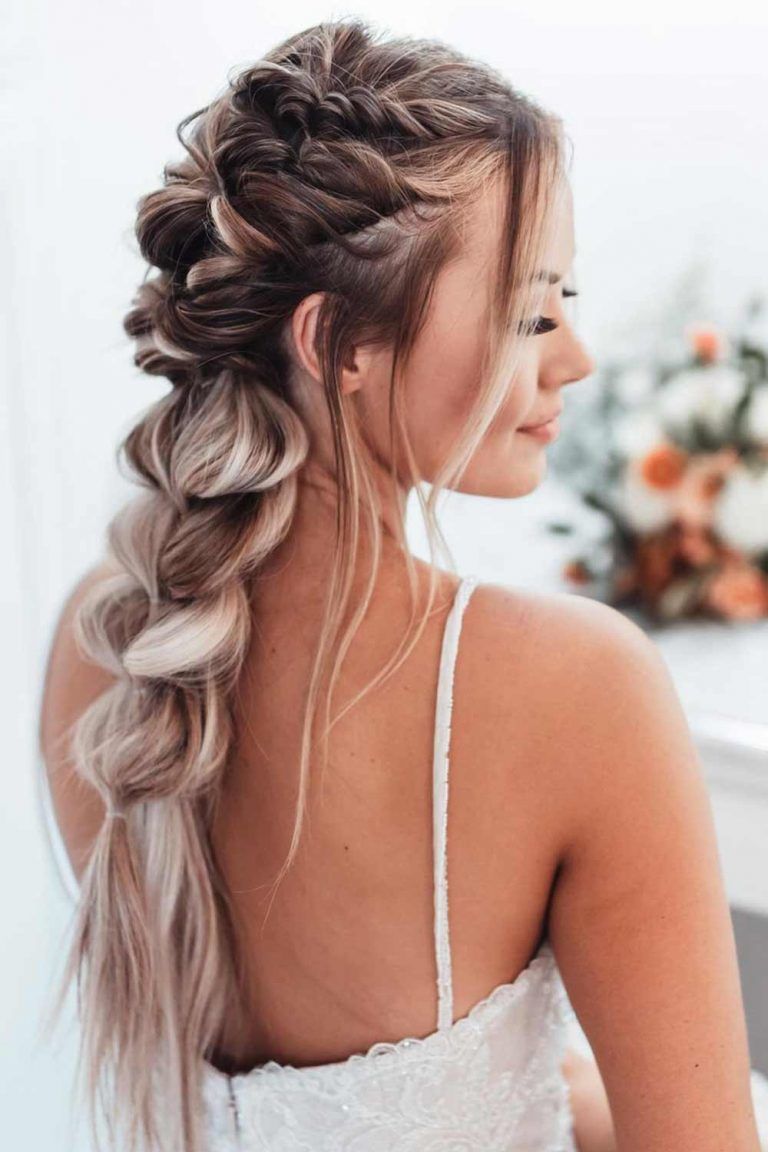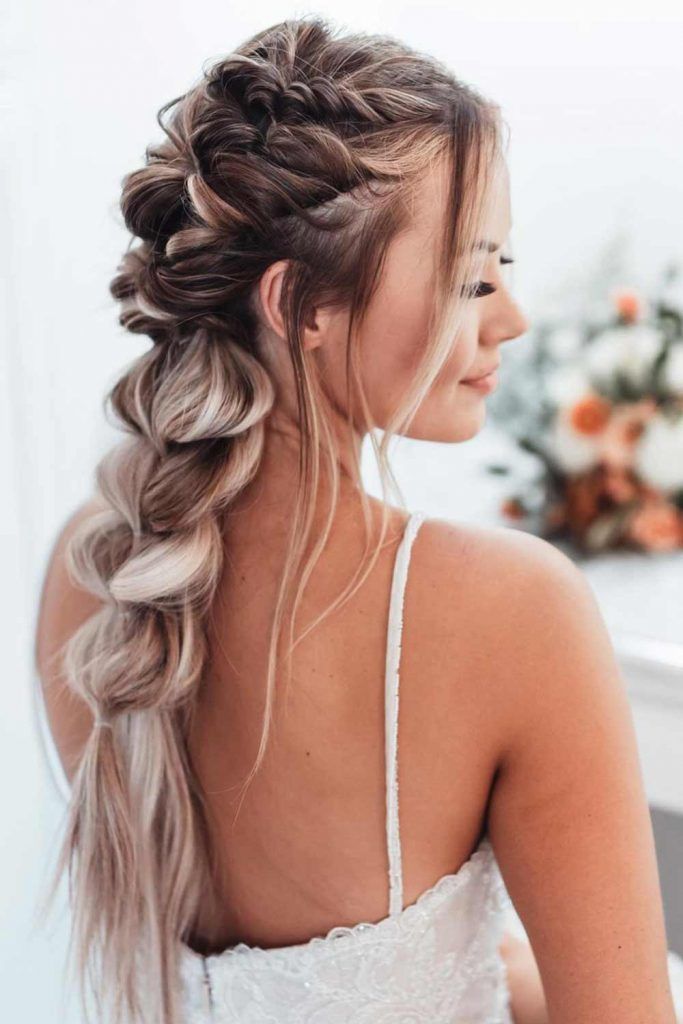 In case your braiding skills are good, you can always rock a French braid headband. And we really love the fancy French braid you can see here. If you have a special occasion ahead, you can also rock a French braid updo, by the way.
Simple Yet Gorgeous
Credit photo: instagram.com/taylor_lamb_hair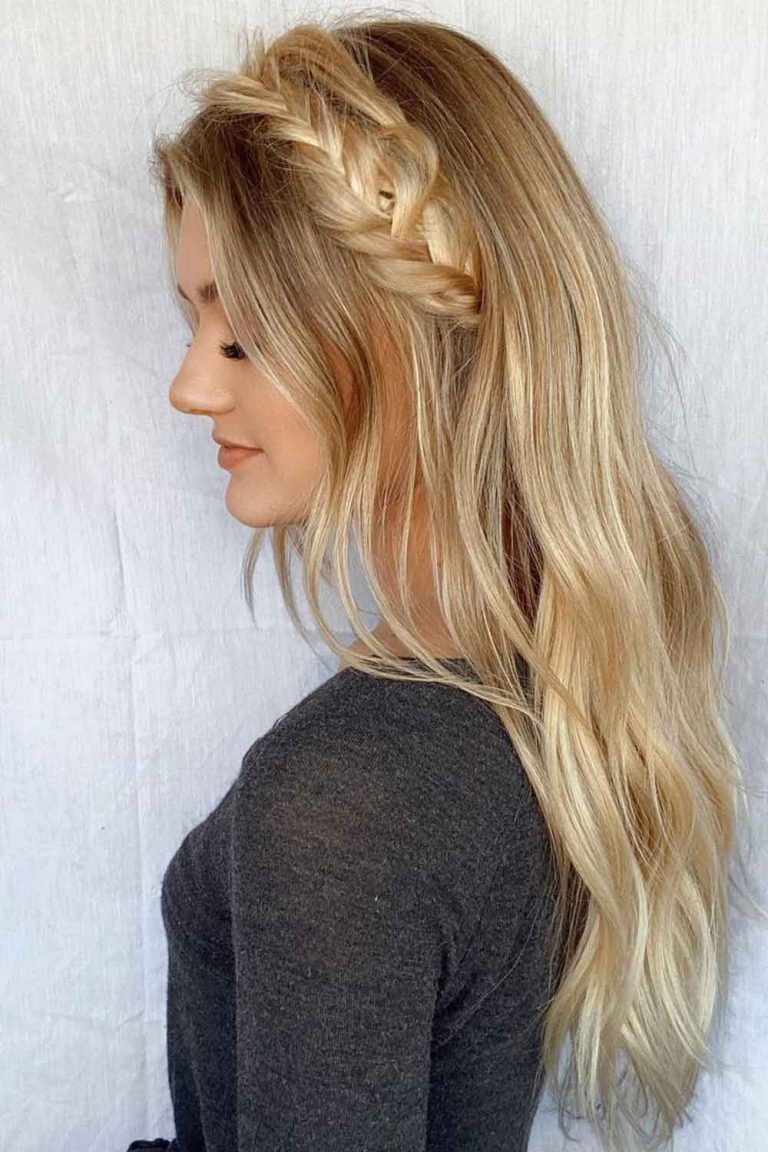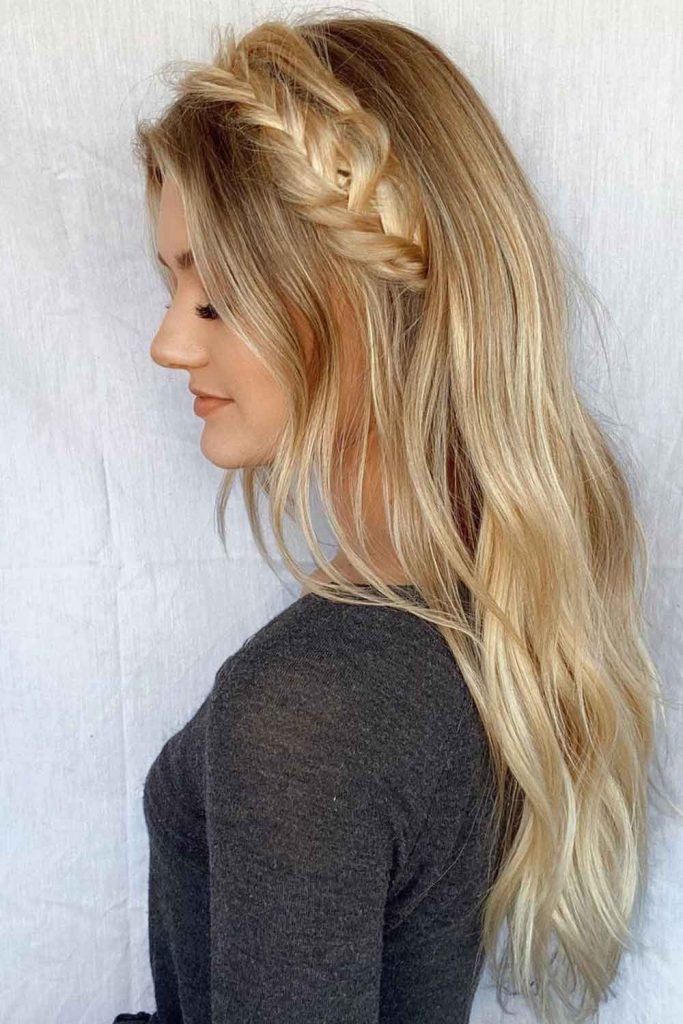 A waterfall braid is something ultimately sophisticated, especially if you love detailed hairstyles. Loose, messy yet texturized waves look amazing when paired with a waterfall braid. Try this look for a night out or a romantic date, for example, and you won't go wrong.
Double Dutch Braids To Impress
Credit photo: instagram.com/taylor_lamb_hair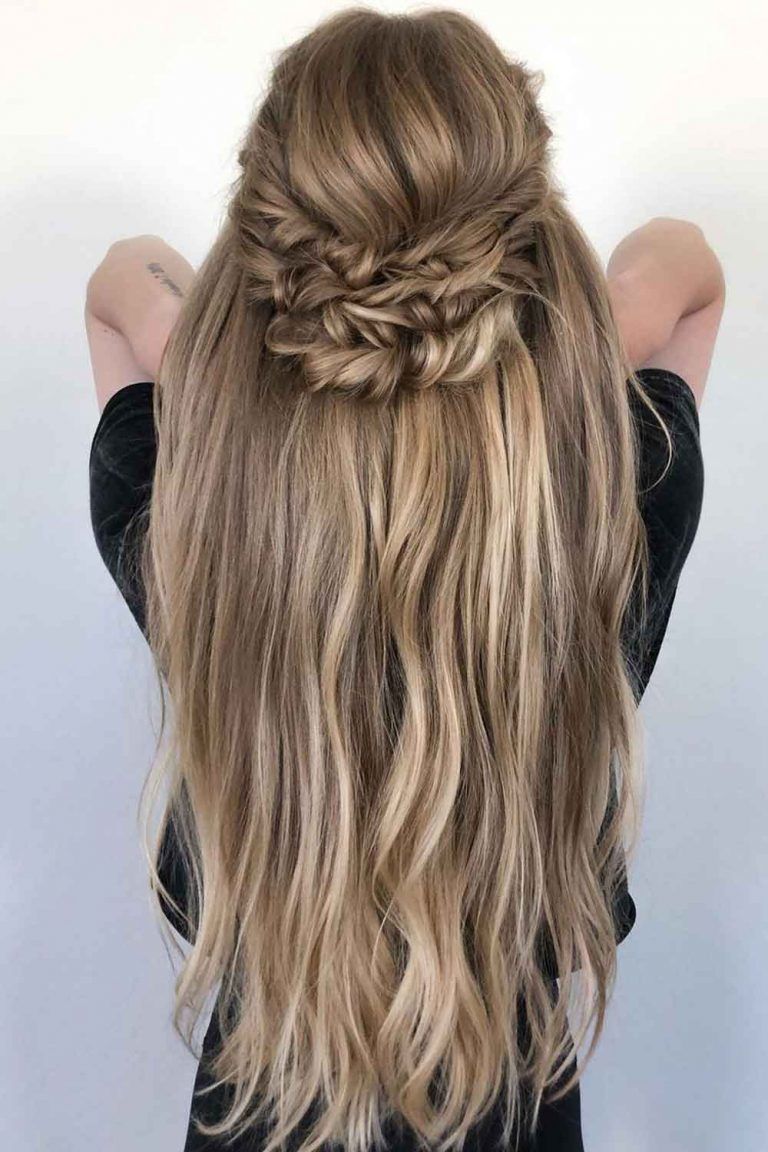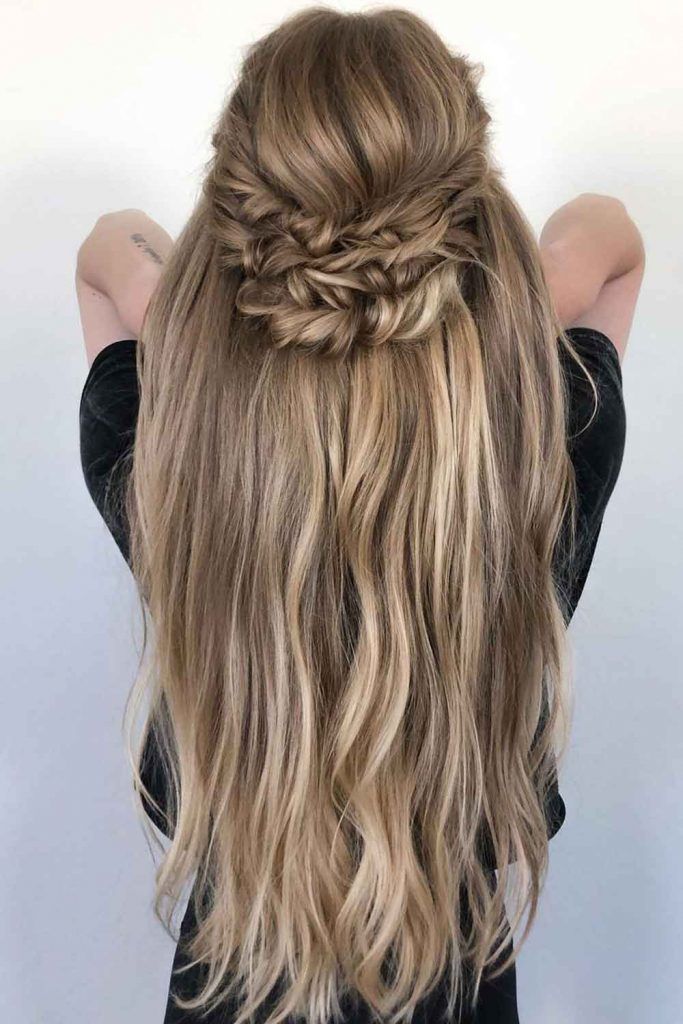 Would you like to rock a look that will turn heads wherever you go? If so, you should try double Dutch braids, then! Believe us, this hairstyle is really special. A tip: secure each braid with a bobby pin instead of a hair elastic for a natural and effortless look.
The Definition Of Romantic
Credit photo: instagram.com/larinabeauty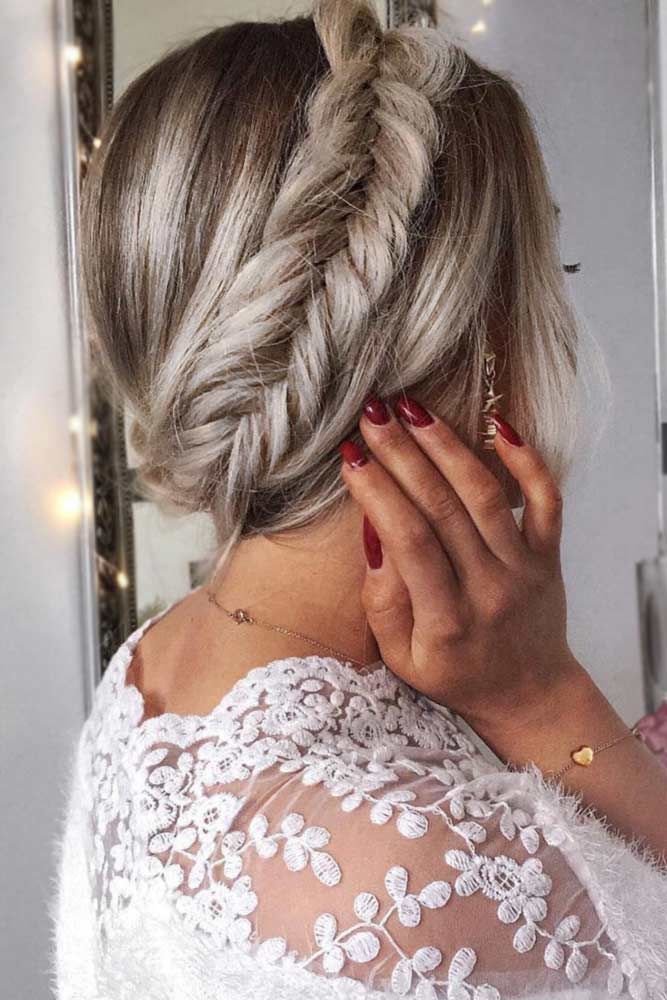 Believe it or not, this updo with a fishtail braid element is not only stunning but also easy to recreate! Also, look at how highlights make this hairstyle even more defined. Sometimes the color of our hair works wonders, especially when we experiment with different looks.
To Resemble A Princess
Credit photo: instagram.com/mariahbrianne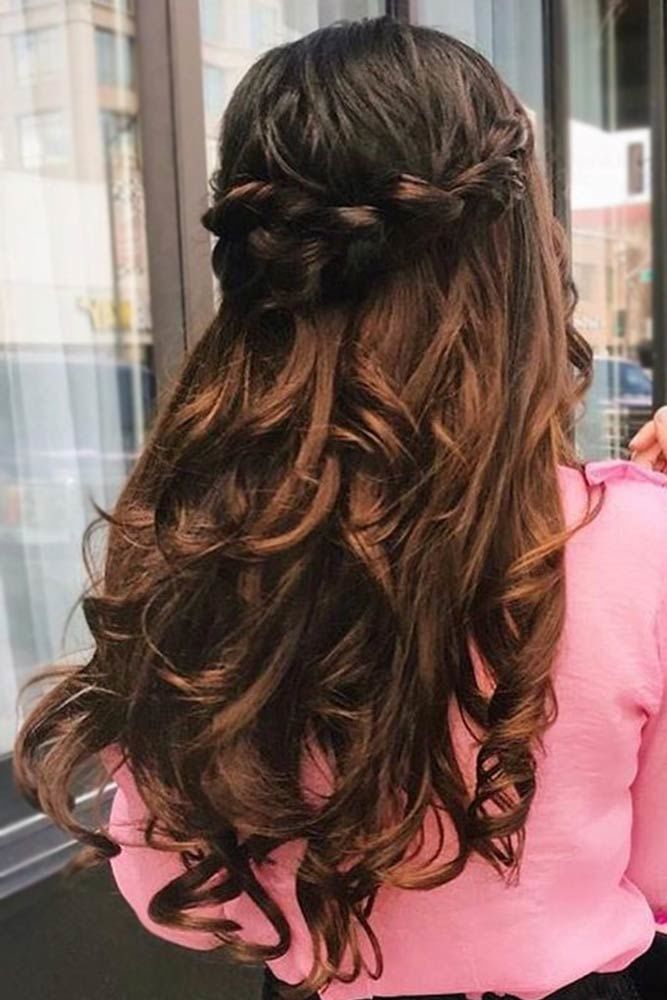 There's nothing like a Dutch braid in the form of a crown paired with loose, long waves! When styling the waves, apply some volumizing mousse to your tresses. Also, don't forget to blow-dry with a round brush. Curl your tresses with a large barrel curling wand and finish everything with some hairspray in order to get the most of this style.
Messy Hair, Loose Braid
Credit photo: instagram.com/samirasjewelry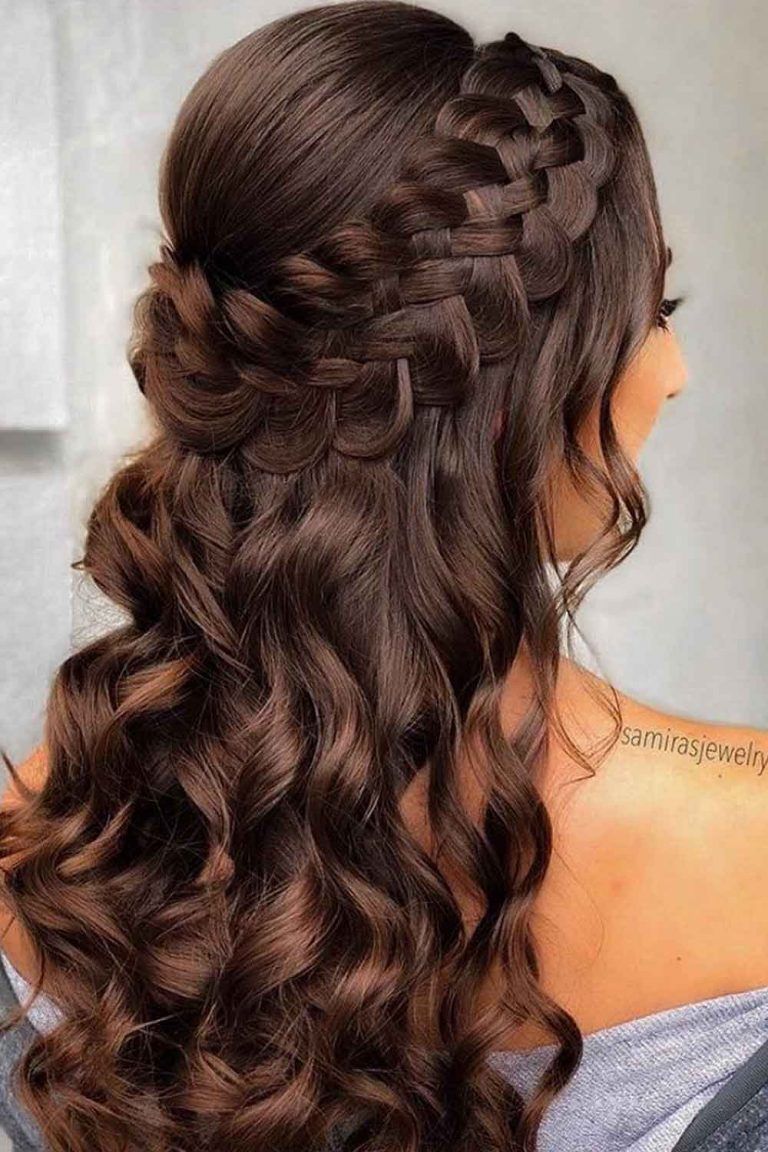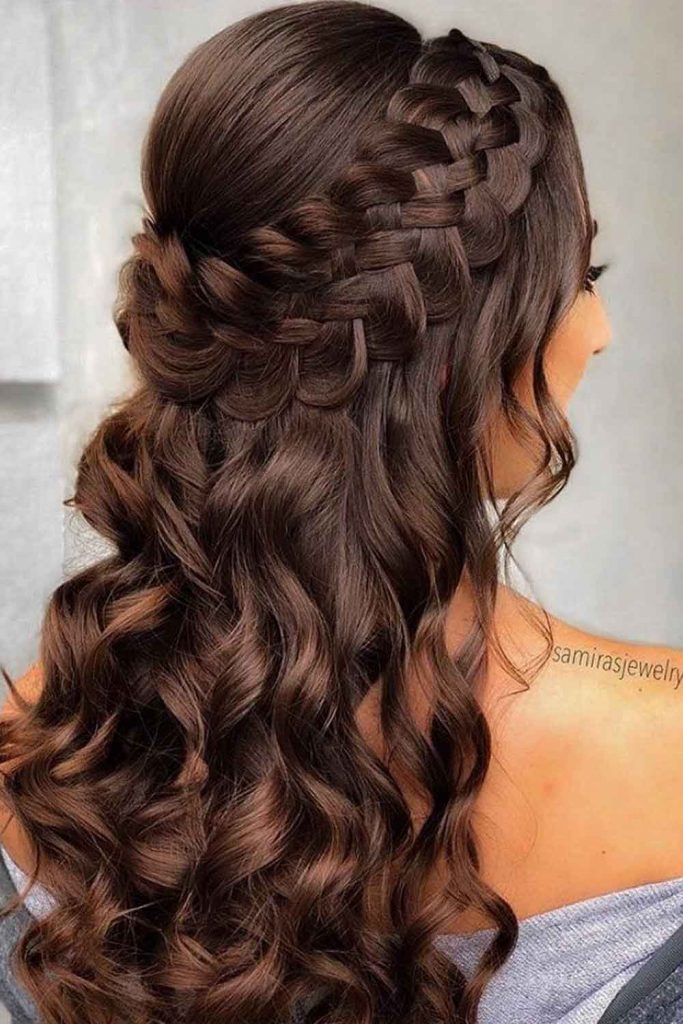 Here, you can see how amazing your tresses can look once you pair a loose headband braid with beachy waved. Basically, the easiest way to get such carefree and pretty beach waves is to spritz your tresses with quality sea salt spray.
Voluminous Double Braid
Credit photo: instagram.com/aynsleyovard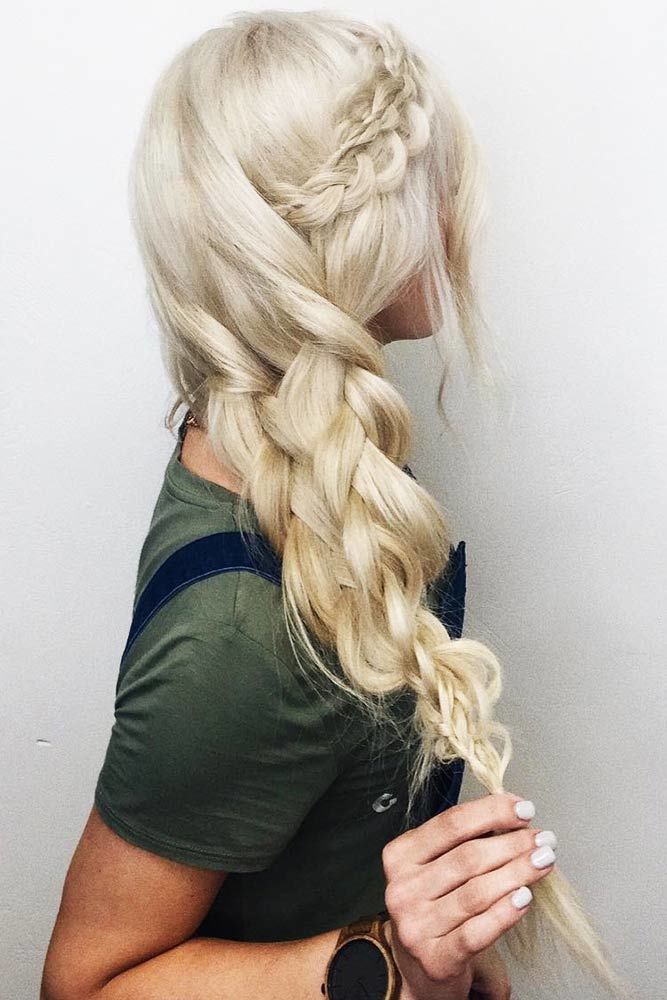 Who knows why headbands are so pretty. Maybe because they do remind us of a crown? This time, however, it's made of our own hair rather than any metal. Obviously, in our heads, a crown is associated with royalty. Consequently, a headband can make us feel like real queens. Seriously, just look at this hairstyle. It's indeed queen-worthy.
A Braided Hairstyle To Look Cute
Credit photo: instagram.com/ellepearls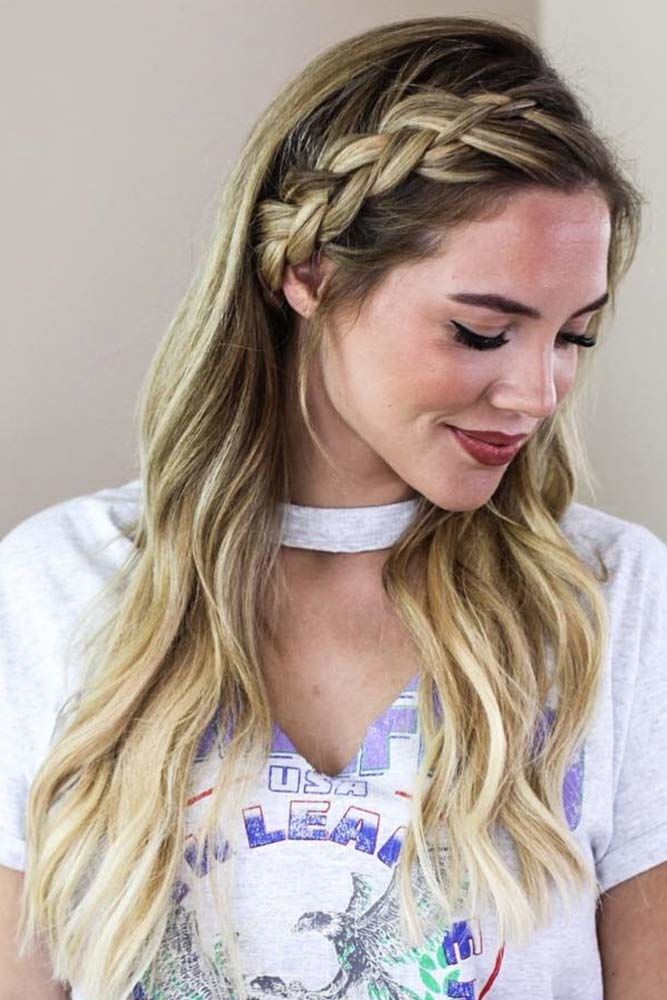 The best hairstyles are not only the ones that look beautiful but also the ones that flatter you most. Not someone else. You. We often see someone wearing an awesome hairstyle. But once we try it, we may get disappointed because it doesn't compliment us. So, just pick a hairstyle that will enhance your look. In case you're looking for a hairstyle you can't go wrong with, this crown braid with waves can be the one!
Play With Volume
Credit photo: instagram.com/daley_do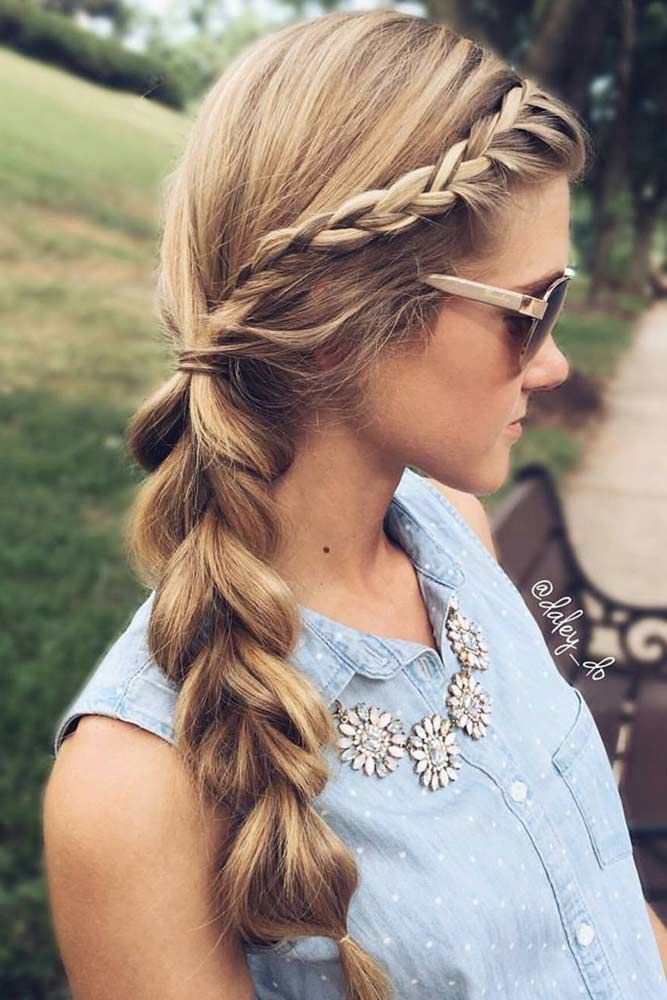 When experimenting with the way your hair looks, try to play with volume sometime. As you can see here, the crown braid that is thinner goes down and merges into a bigger and much more voluminous braid. Looks great!
Multiple Elements
Credit photo: instagram.com/marinamcavoy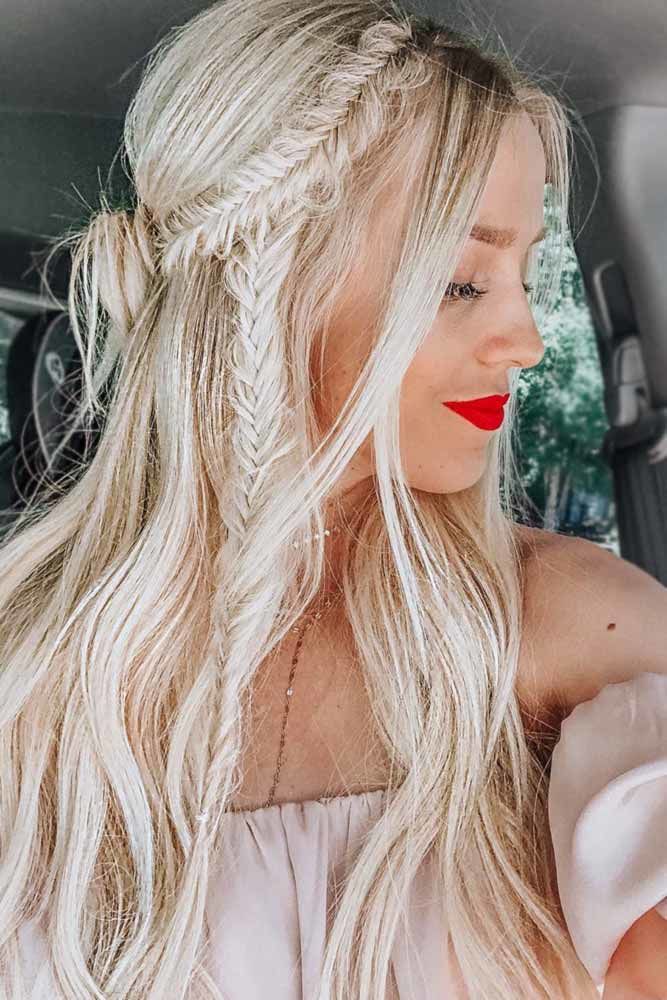 One crown braid looks nice, but once you add some more elements to your hairstyle, it will appear totally creative. When adding more elements, just consider the texture of your hair. Maybe you will need to fix some hair extensions for a more fabulous look.
Messy Hair With Crown Braid
Credit photo: instagram.com/alexandralee1016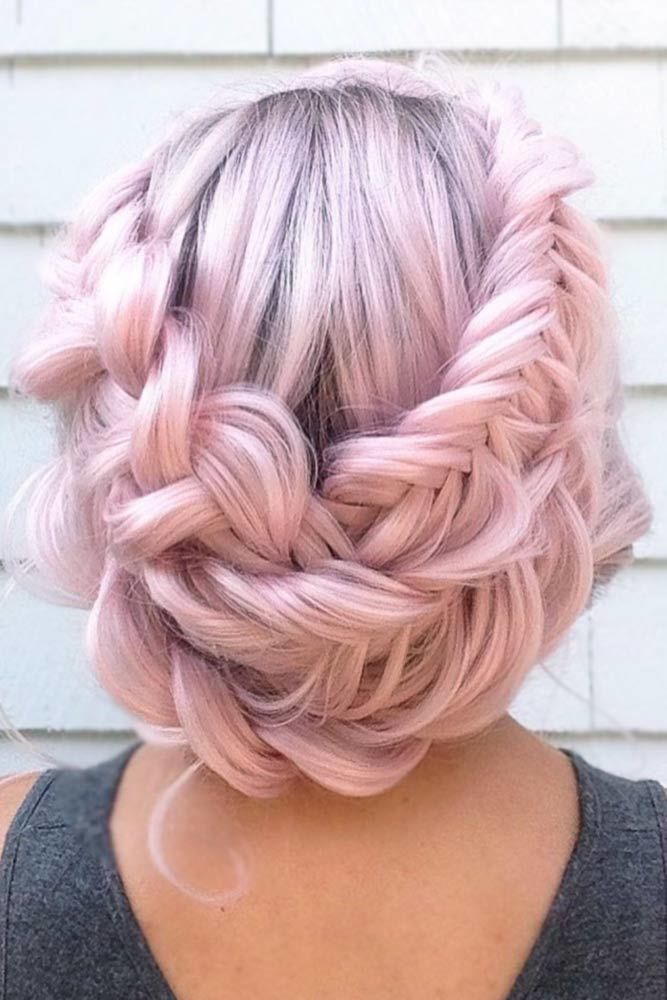 Long messy hair, accompanied with a crown braid will show everyone who's boss. Or, to be more exact, who's the queen. On top of that, such a hairdo is quite simple, yet it can suit any occasion: from a walk with your friend to a great evening party.
Headband Braid Updo
Credit photo: instagram.com/gabi_oliveiras_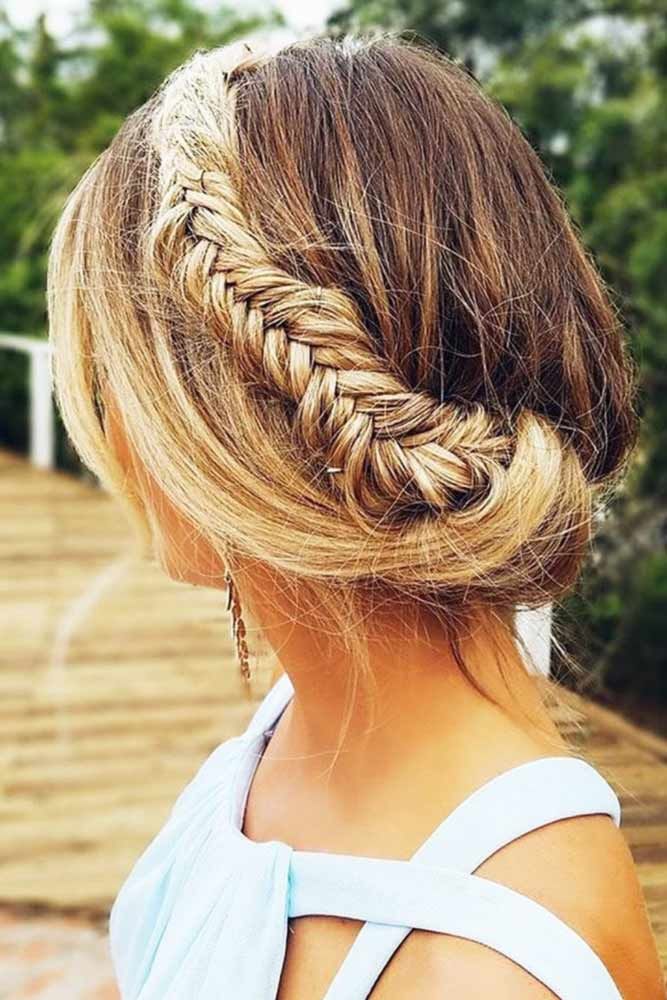 Nothing looks more charming, elegant, and cute at the same time than braided updos. Some sections of your hair are braided, some are twisted, and some are waved. In fact, this headband, or braided headband, will adorn your holiday look, giving a touch of elegance to it (1).
Headband With Rope Braid
Credit photo: instagram.com/aurorabraids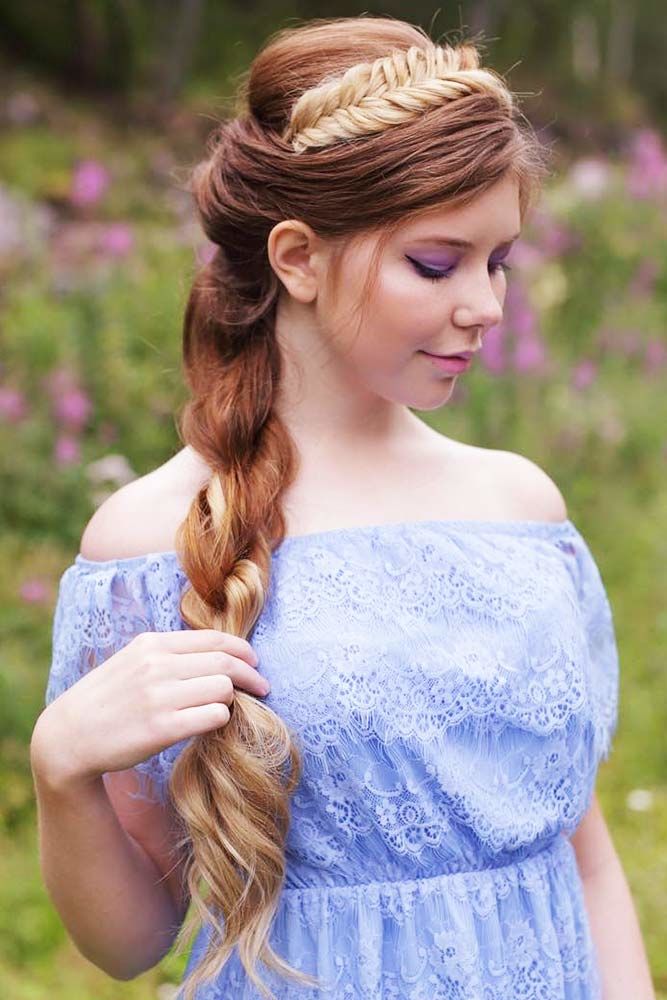 Rope braids are known for the extra volume and fullness that they generously give girls who opt for them. Besides giving delicate and dramatic looks, they offer great styling versatility. Well, that's another reason for loving them. Just look how gorgeously it pairs with this cute braided headband: isn't that a tempting idea?
Fishtail Headband Braid
Credit photo: instagram.com/alexandralee1016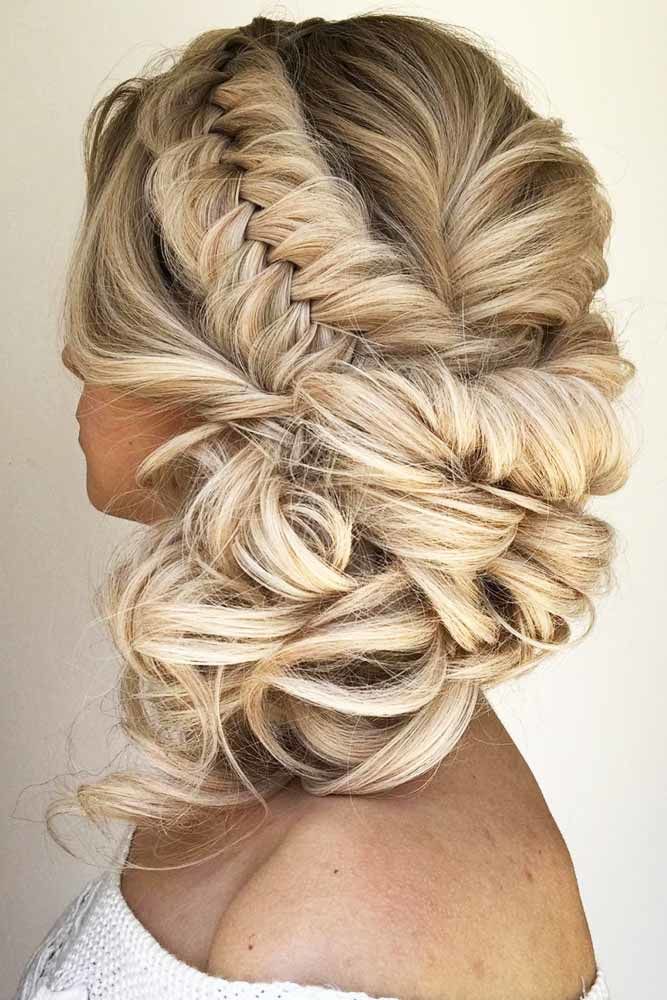 Have you ever seen as feminine hairstyle as this masterpiece? Your long hair gently falls on your shoulders, while a cute fishtail headband impresses everyone with your creativity. If you're looking for something effortless and chic, then don't miss this idea.
Braided Updo With Hair Accessories
Credit photo: instagram.com/kykhair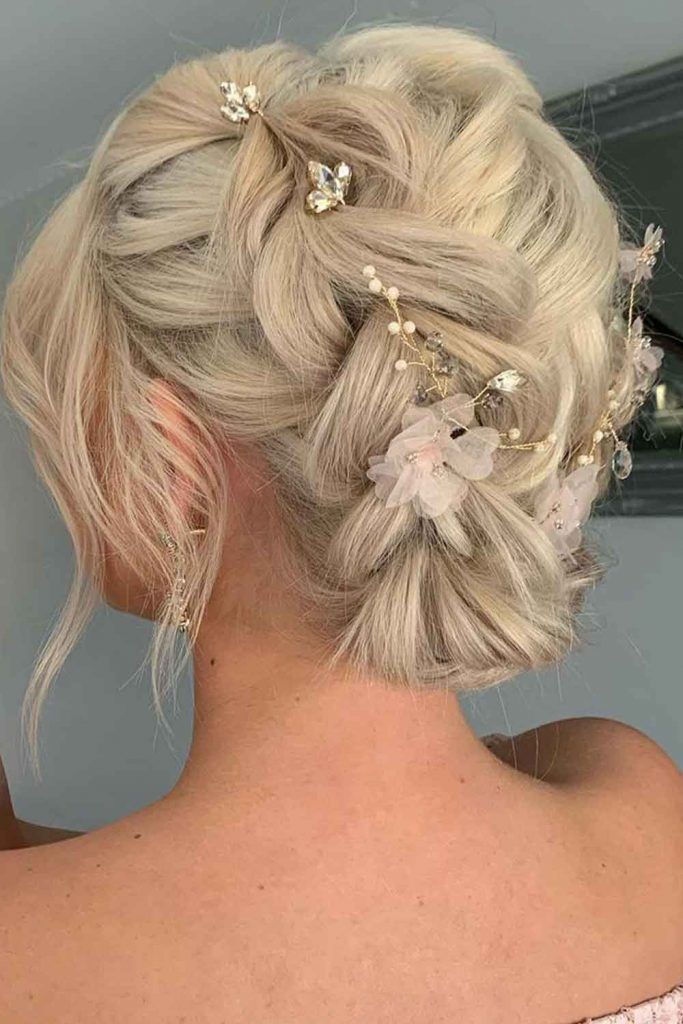 How about you to make your exquisite updo a bit more festive and significant? When a special occasion is just around the corner, we dedicate ourselves to every single detail to reach perfection. So, why not accessorize your lovely braided updo with floral accessories to enhance the beauty of your hairdo, for example? Real flowers will look ravishing, too!
Dutch Headband Braid
Credit photo: instagram.com/sweethearts_hair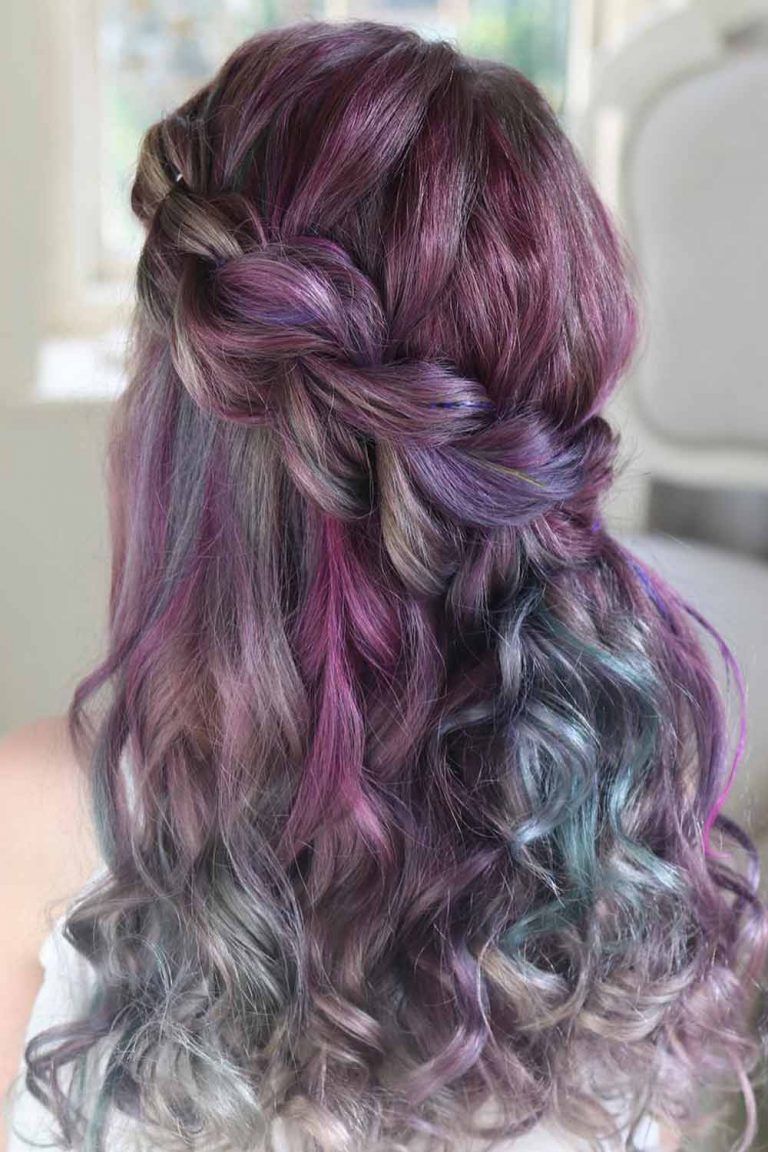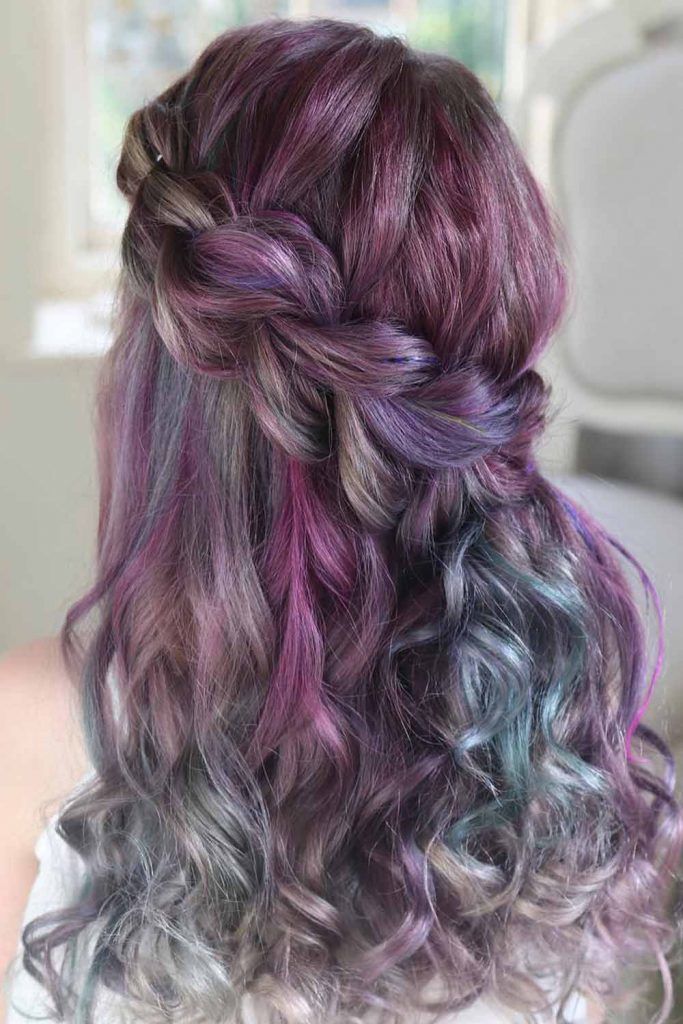 How about you to create a Dutch headband braid all over the crown and let the rest of the hair down? Since this idea looks like the elegance in its purest form, this braided hairstyle will be the best pick to emphasize your femininity!
Q: Is a Dutch braid over or under?
A: Unlike the French braiding technique, you are braiding underneath the middle strand when creating a Dutch braid. Basically, that's the reason why you may come across a Dutch braid as a reverse or inside-out braid.
Double Headband Braids Into Ponytail
Credit photo: instagram.com/taylor_lamb_hair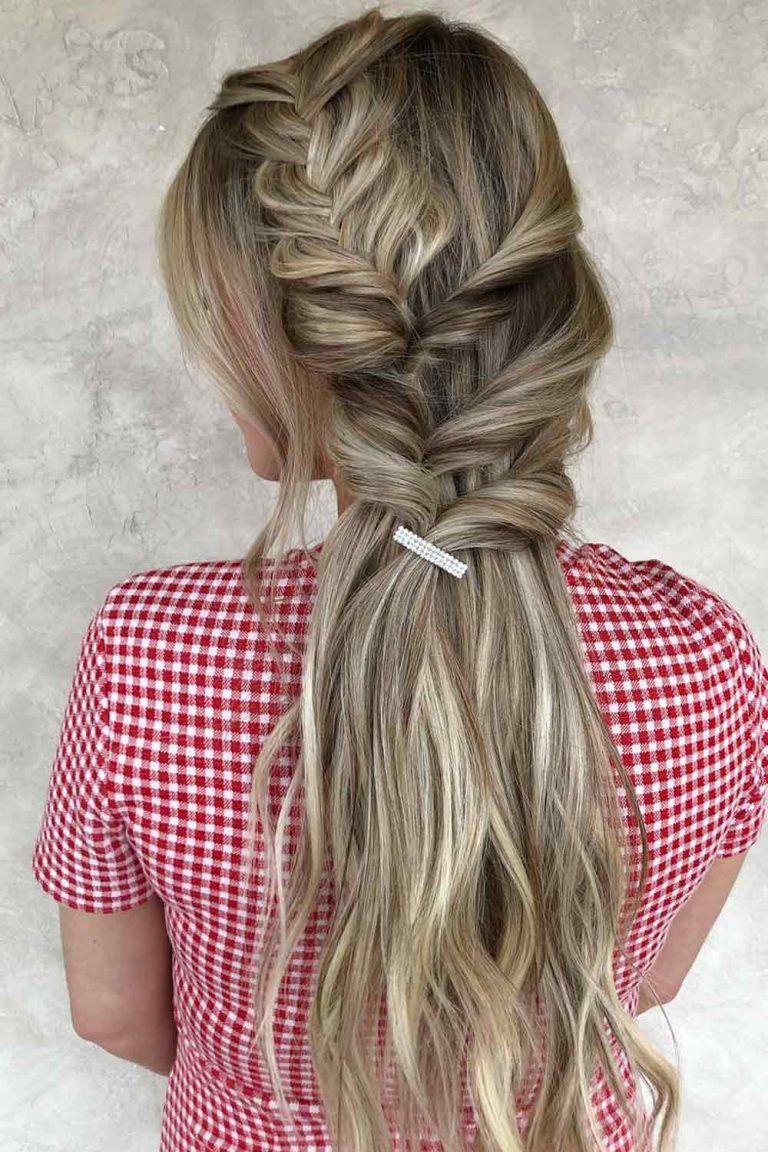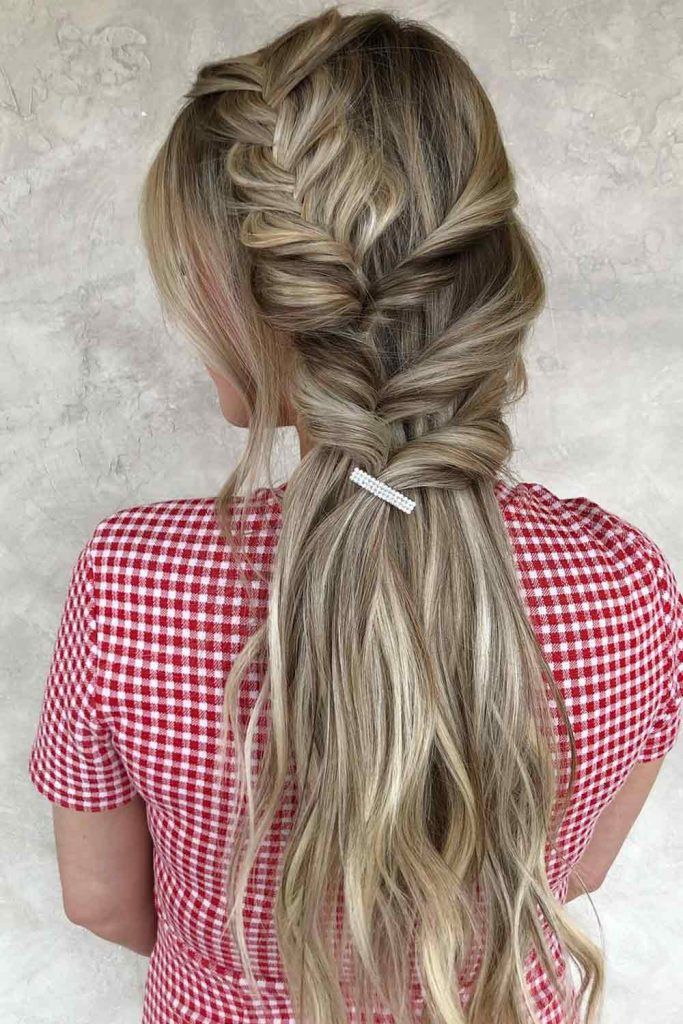 Playing around with many textures in one hairstyle is always fun. And beautiful, of course! You can embellish your head with two thick and cute braids on the top and turn them into a voluminous wavy ponytail at once. Also, with a fancy hair accessory, this look will be the one to steal.
French Headband Braid Half-Up
Credit photo: instagram.com/aurorabraids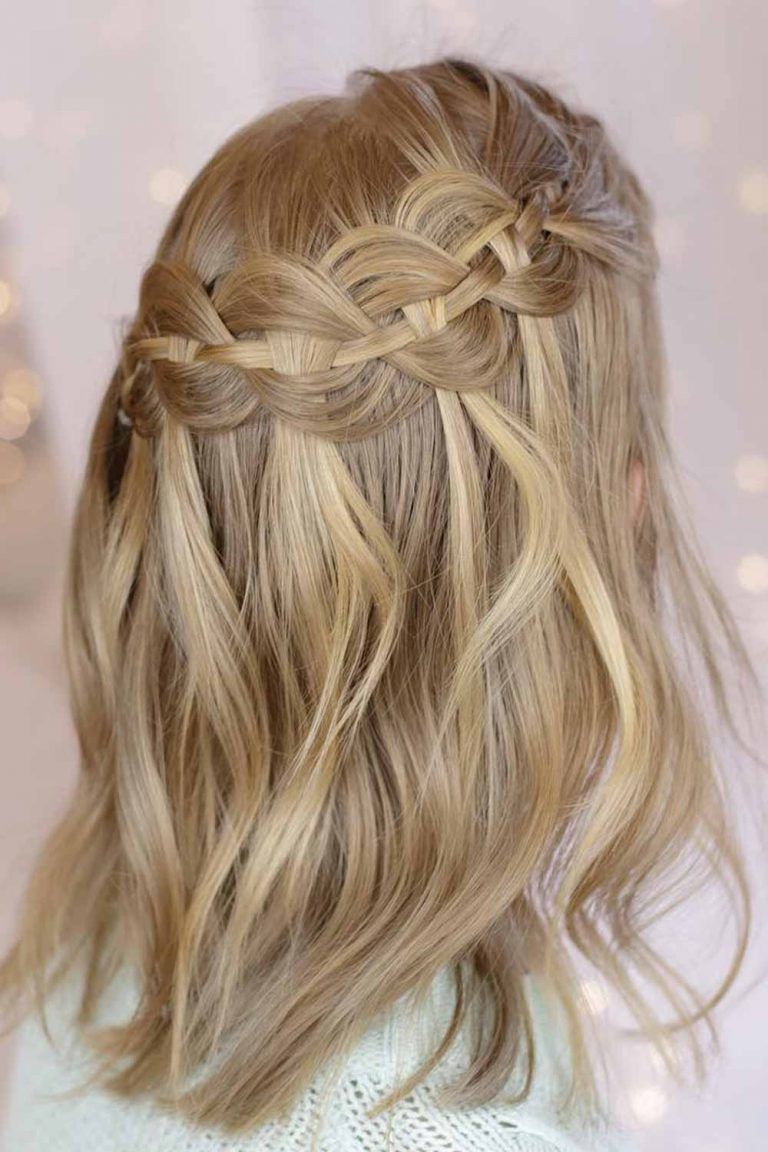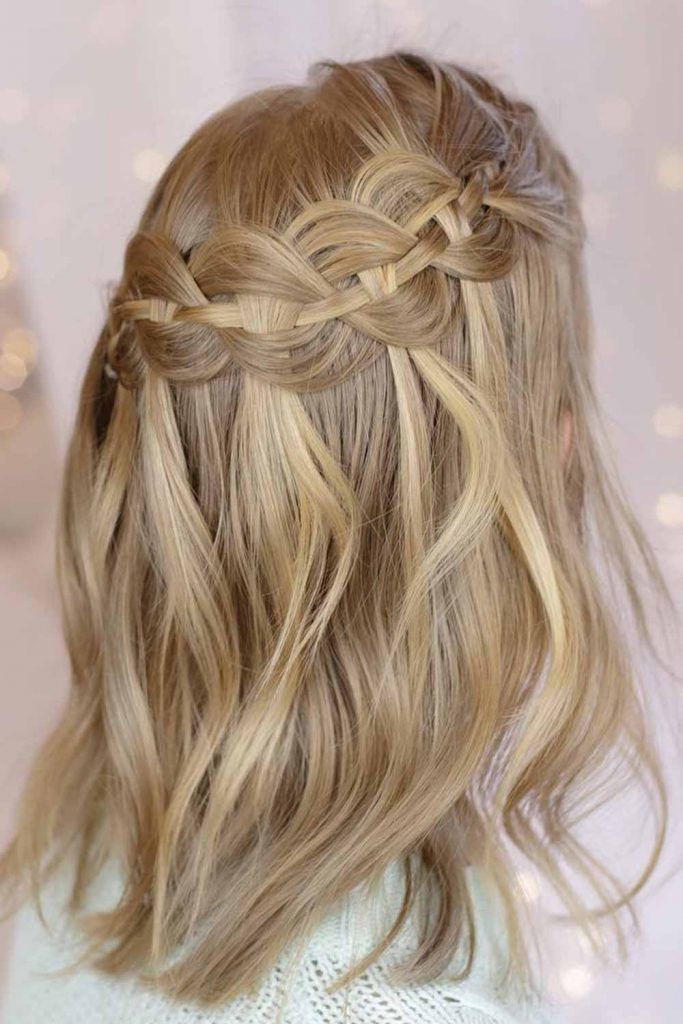 Undoubtedly, waves and braids have always been the best complements for one another. It just so happens that the most elegant and delicate hairstyles feature these two, and this half-up isn't an exception: a side French headband braid looks ravishing with soft waves!
The High Crown Braid Hairstyle
Credit photo: instagram.com/thebraidsfactory_by_terebova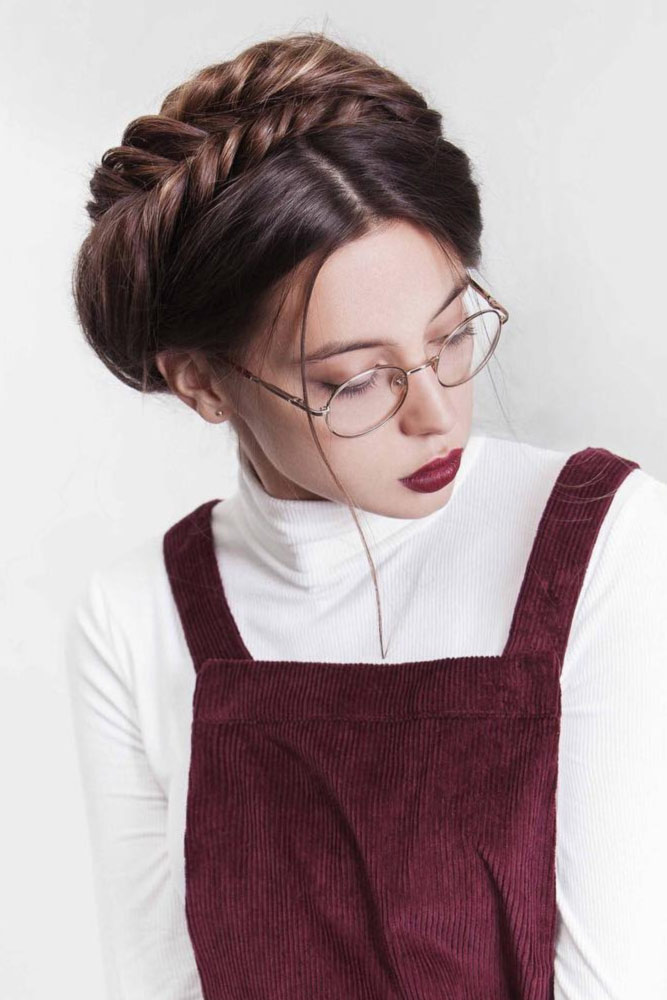 As a matter of fact, such hairstyles can be created with different types of braids. Stylists point out that these hairstyles can be recreated even with regular braids. Therefore, even an amateur can pull it off.
Romantic Crown Braid Hairstyle For A Date
Credit photo: instagram.com/heidimariegarrett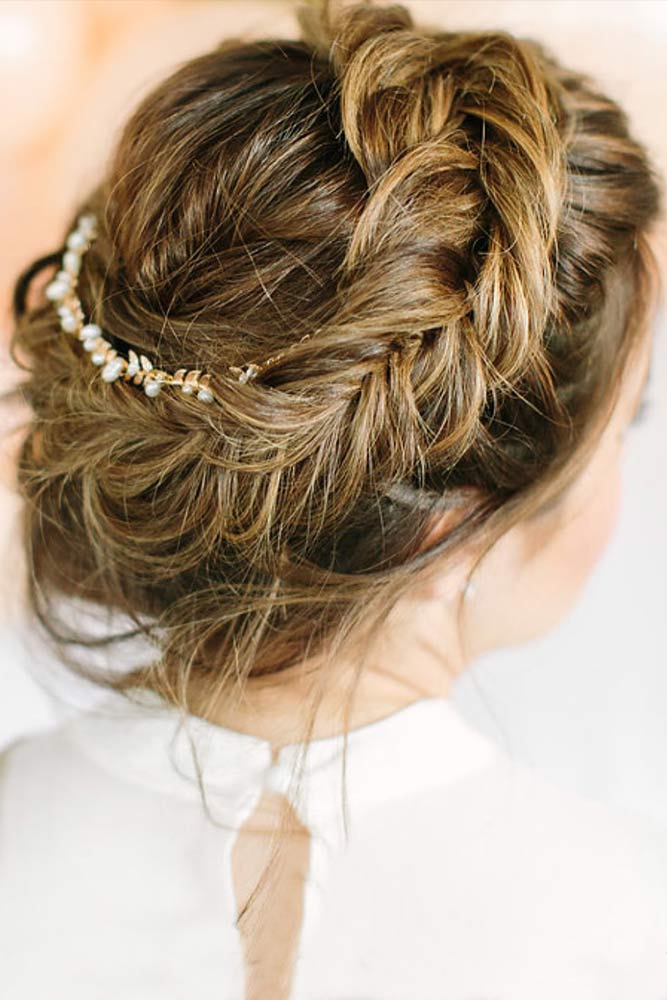 Credit photo: instagram.com/heidimariegarrett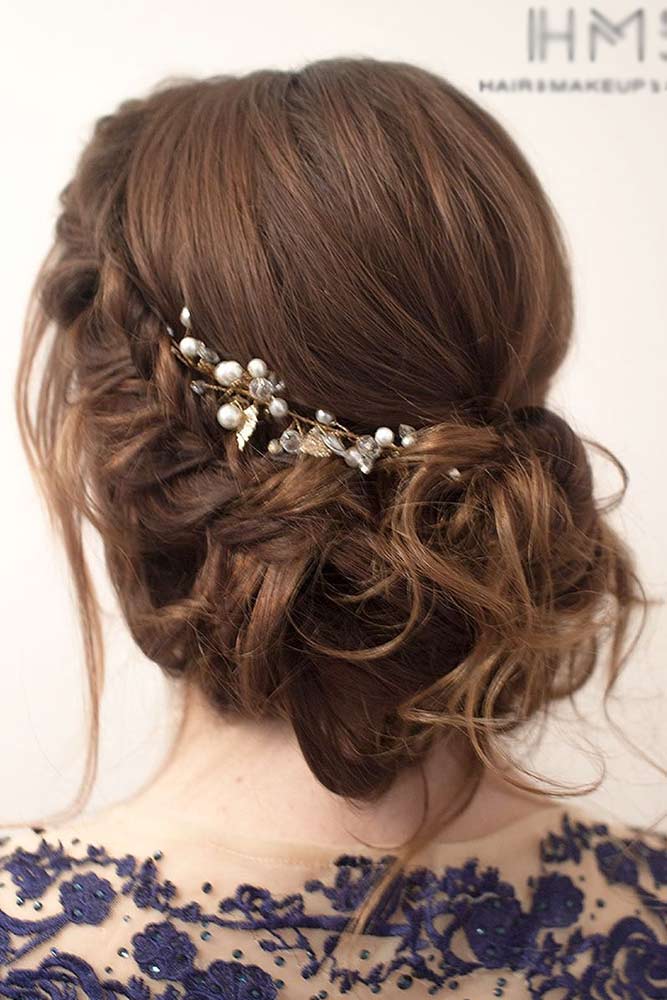 But the basic look involves more intricate French braids, of course. And as for the hair length, it requires shoulder length to longer hair. So, let's discuss what to start with.
Half Crown Braid For Long And Medium Hair
Credit photo: instagram.com/anniesforgetmeknots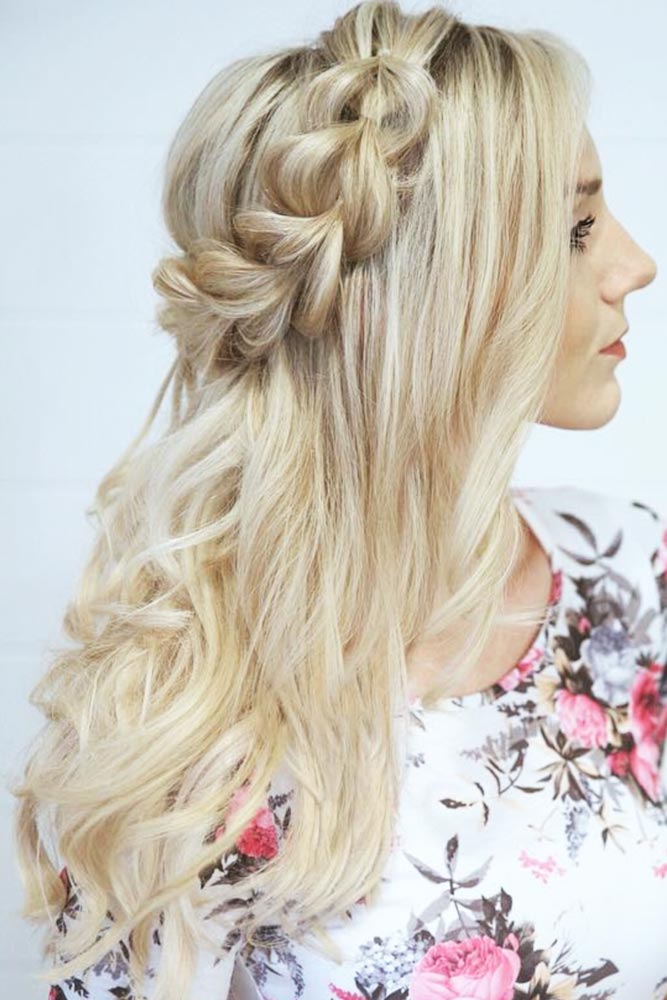 First of all, you need to decide whether you want this medium length hairstyle to be sleek or messy. In fact, if you opt for a messy look, no extra steps are required. Or you wish it to be sleek, begin with straightening your hair.
Try This Office-Ready Hairstyles To Look Like Business Lady
Credit photo: instagram.com/heidimariegarrett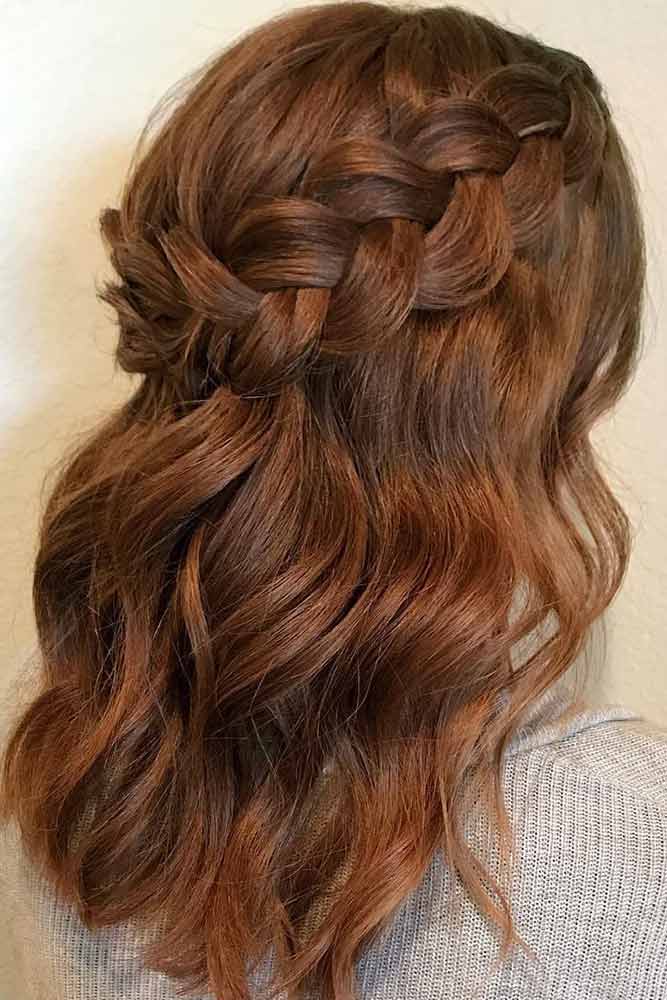 Credit photo: instagram.com/heidimariegarrett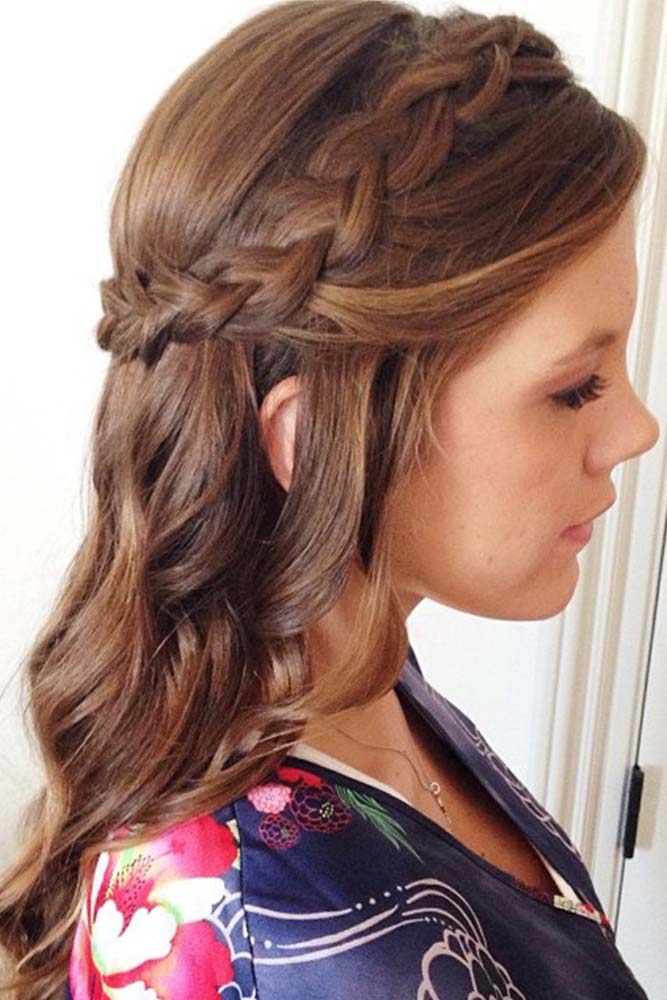 Spritz your hair with a heat protectant and make it straight with the help of a curling iron. Next, apply styling mousse for better manageability and hold. Now comb the hair to one of the sides.
Crown Braids You Can Do In 10 Minutes
Credit photo: instagram.com/Anniesforgetmeknots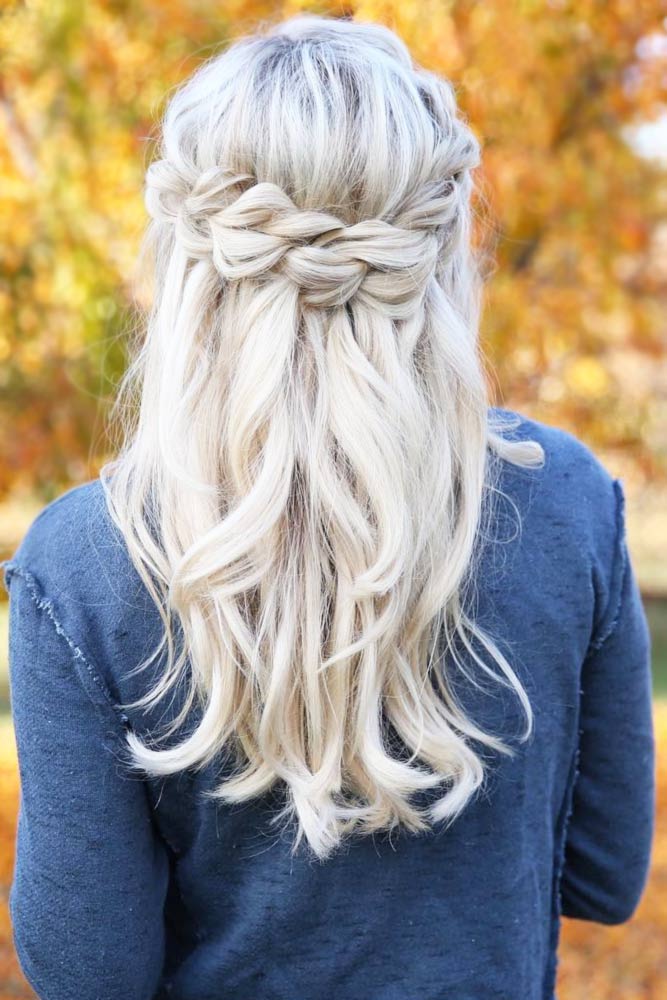 Divide it into two strands so that they are equal. Hold each strand separately in your hands. Now, you can begin French braiding. At the end, arrange your braid around the head in a form of a crown and secure with hairspray.
Gorgeous Headband Braid Hairdo
Credit photo: instagram.com/Krystlewaiviohair
A headband braid hairdo is perfect for the humid days, indeed. Besides looking gorgeous, it will also save you from using the unnecessary products to keep the moisture out of your hair. Give in to the nature and you will be rewarded generously.
Perfectly Unique Updos
Credit photo: instagram.com/wb_upstyles
Credit photo: instagram.com/Wb_upstyles
Credit photo: instagram.com/Lenabogucharskaya
Braided updos are all perfectly unique. But if it is not enough, then you should combine it with a unique hair coloring. It is not mandatory to go for pastel pink or dark green hair, a simple ombre may do the trick.
Double Braided Crown
Credit photo: instagram.com/Marinamcavoy
We know that there are those among you who think that they have already tried it all and there will be nothing we can surprise them with. What about the double braided crown? Have we intrigued you?
Add Some Decoration
Credit photo: instagram.com/I_pasechnik
When it comes to crowns, there always has to be some decoration. The same with braided ones. Let's say you are getting ready for a party or a date, so why not bring several decorative pins in? Exactly!
Bright Crown Braids
Credit photo: instagram.com/hairbykristen_
A bright shade, for example, is enough to make your simple style appear more extraordinary.
Romantic Boho Style
Credit photo: instagram.com/glambytoriebliss
Credit photo: instagram.com/Glambytoriebliss
Credit photo: instagram.com/Glambytoriebliss
If you want to look like a princess, create a romantic hairstyle like a boho crown braid.
Dutch Crown Braids
Credit photo: instagram.com/taylor_lamb
Although a French crown braid looks quite intricate, in reality, it is not that difficult to pull off this gorgeous half-up hairstyle.
Elegant Braided Updo
Credit photo: instagram.com/samirasjewelry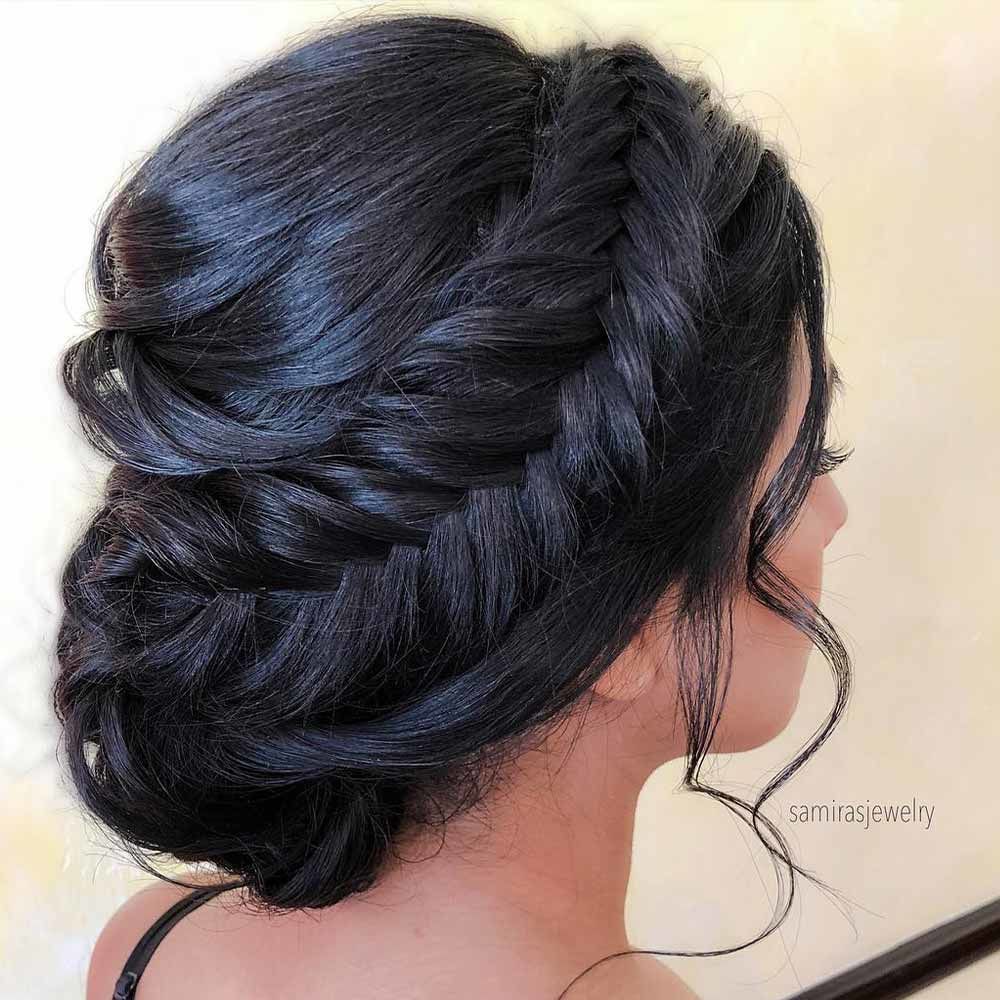 Updos can be spiced up with many elements. But when braids are added to such hairstyles, they instantly become exceptional.
Combine Twisted Crown Braid with Another Braid
Credit photo: instagram.com/braidzzfordayzz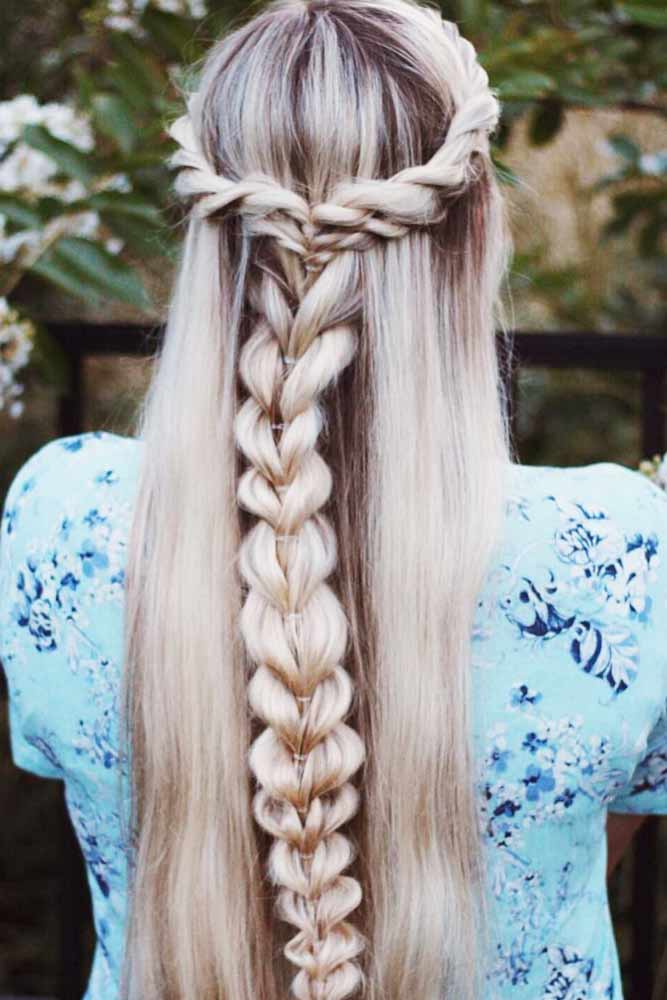 Credit photo: instagram.com/Jaykaybraids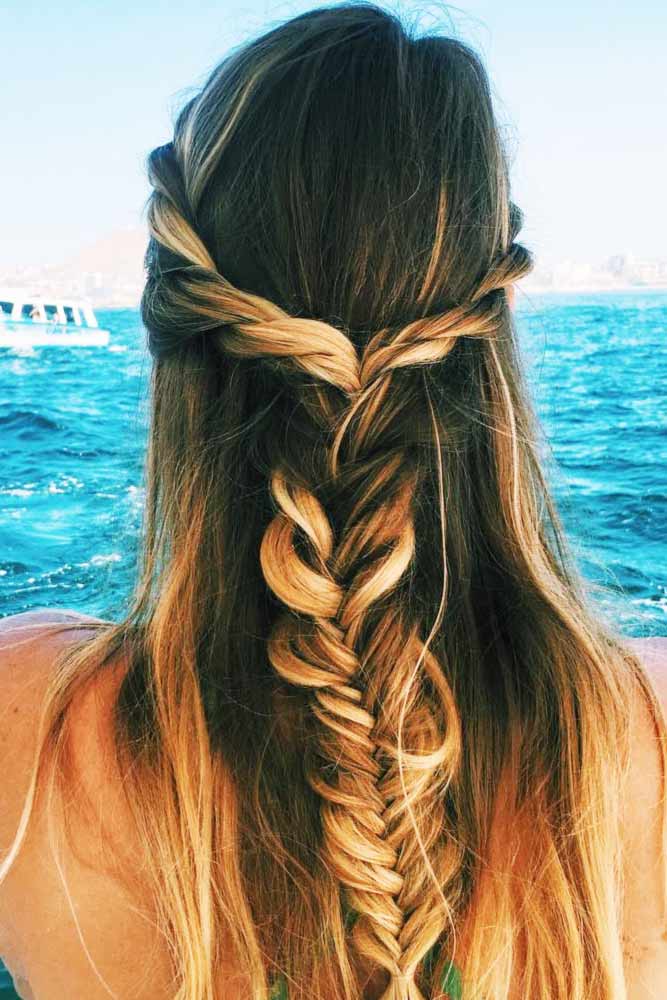 Combining few styles into one is always a good idea. A twisted crown braid falling into a carefree fishtail looks extremely simple and gorgeous at the same time.
Lovely Twisted Braids
Credit photo: instagram.com/Taylor_lamb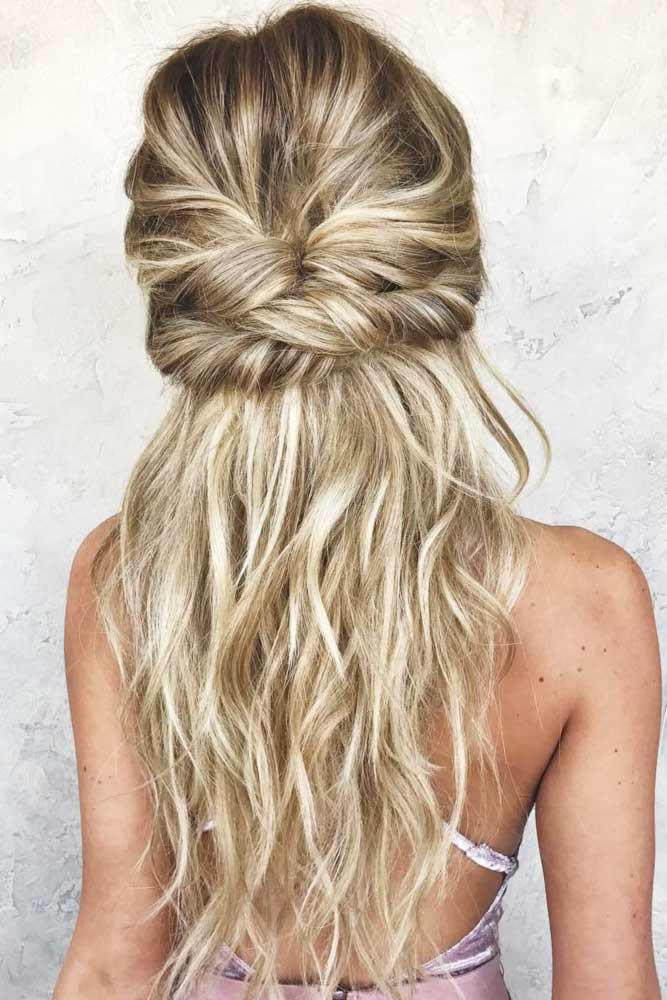 There are so many elegant 'dos with twisted braids that you'll never feel like you've nothing to wear. Have you ever wanted to feel like the mother of dragons? Try pulling off her 'do first! After that, you will be ready to tame the dragons!
FAQ: Crown Braid
What braids are in style?
Classic box braids.
Feed-in Braids.
Braided Ponytail.
Fishtail Braid.
French Braid.
Dutch Braid.
Lemonade Braids.
Crochet Braids.
What is a fishbone braid?
The phrase fishbone braid has two meanings. African American braids, on the other hand, are made close to the scalp, with one big braid in the middle and thinner cornrows linking the main braid at an angle. These braids do indeed resemble a fishbone.
Are braids in style now?
Braids are a style you put your mane into when you're in a hurry or don't know what else to do with it. According to the latest Spring/Summer New York runways, it's time to get rid of all you know about tousled and "hit-and-miss" plaits, because there's now a fresh braid trend in the US, and it's as elegant as they come.
REFERENCES: