In a quest for unique and playful hair trends, fashion enthusiasts have embraced the ethereal beauty of the jellyfish haircut. Among the popular modern Asian styles for women, it is inspired by the graceful and enchanting allure of a jellyfish. This haircut combines floating fringes, layered textures, and an effortless flair. Picture a mesmerizing creature drifting through the water, its tendrils elegantly trailing behind, creating a dreamlike aura. Now imagine that ethereal beauty translated into a captivating hairstyle that embodies grace, movement, and a touch of whimsy. Discover how to rock this stunning hairstyle with confidence as it has emerged as a delightful fusion of artistry and fashion. Also, get ready to make waves and float with style as we dive into the captivating world of this haircut.
*We may earn money from affiliate links on this page. Please check out our disclosure policy for more details.
What is the Jellyfish Haircut?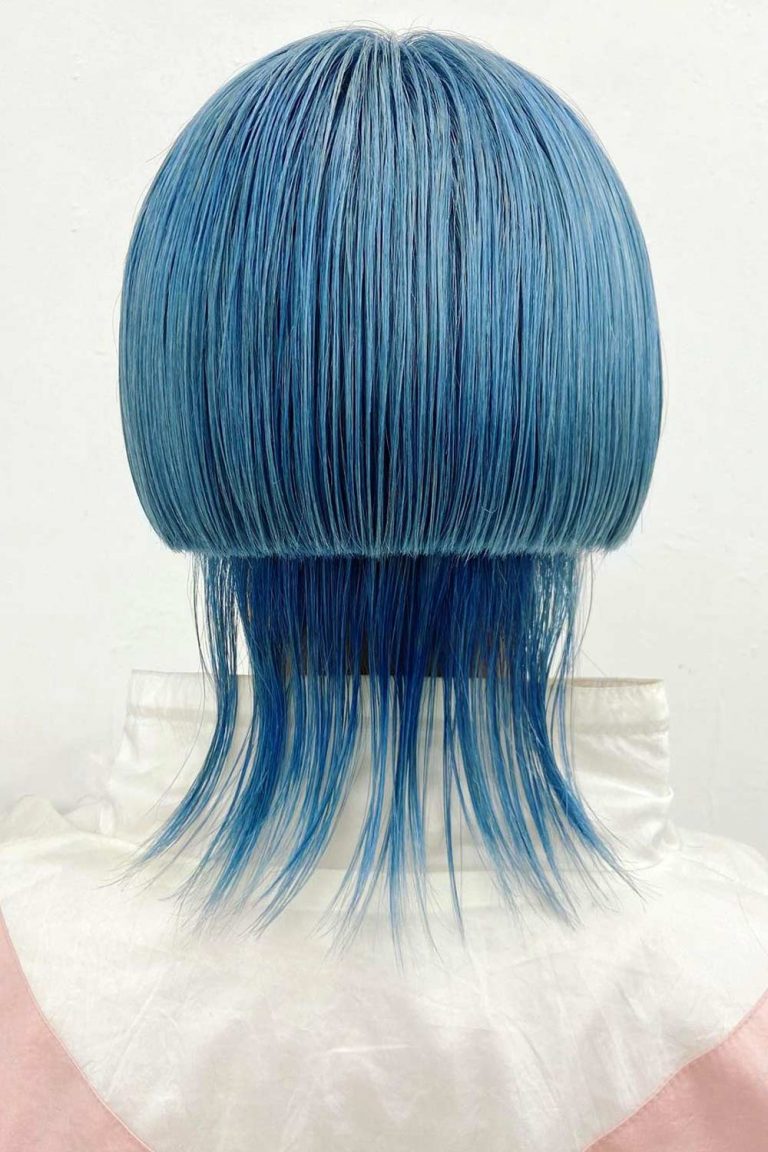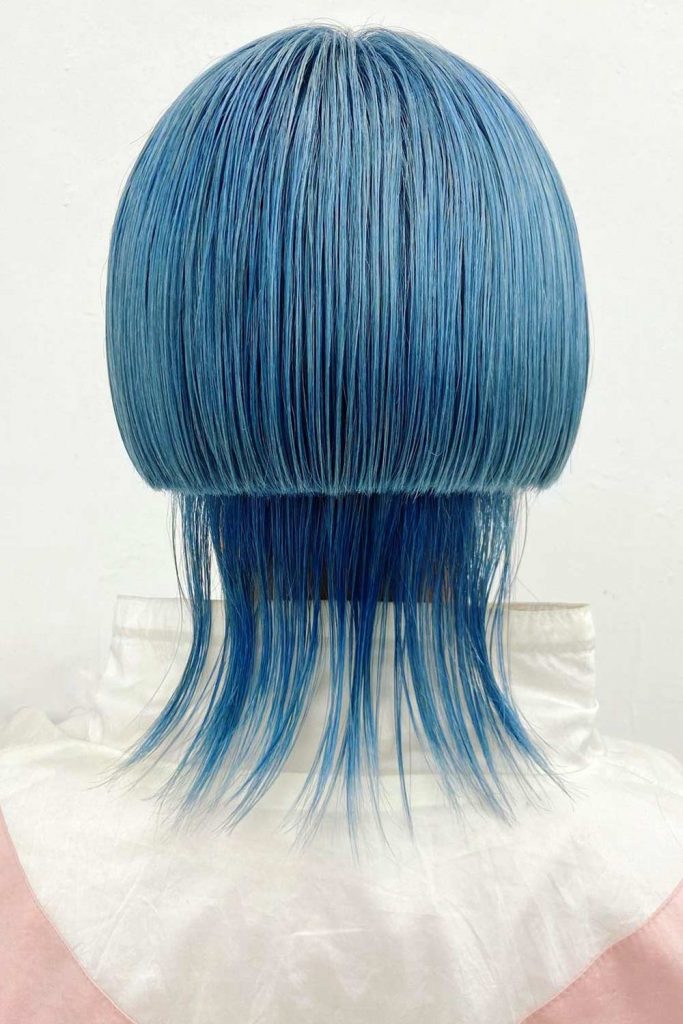 Credit photo: instagram.com/ququ_raaakun7
The first question to ask about this unique style is 'What is the jellyfish haircut?' The term "Jellyfish Haircut" is a playful and creative way to describe a particular hairstyle. While it doesn't have a specific, universally recognized definition, it typically refers to a haircut characterized by floating, layered, and textured strands that resemble the graceful movement of a jellyfish in the water. The hairstyle often features longer layers that create a soft and flowing effect, sometimes incorporating fringe or bangs that frame the face. The aim is to achieve a whimsical, carefree, and effortless look reminiscent of the mesmerizing beauty of a jellyfish.
Let's check a short brief about that haircut from Tokyo Hair Designer, who is passionate about modern and even "countercultural" hairstyles, Rakuto:
Is it hard to style a jellyfish hairstyle? It is easy if you use a straightening iron.
Is the Jellyfish hairstyle suitable for thick hair? It is suitable for thick hair.
Is the Jellyfish hairstyle suitable for thin hair? No, it is not suitable for thin and curly hair.
Is the Jellyfish hairstyle suitable for wavy hair? Yes, as long as the waves are weak.
Are the Jellyfish Haircut and the Hime Cut the Same?
Credit photo: instagram.com/kawaicat_white
i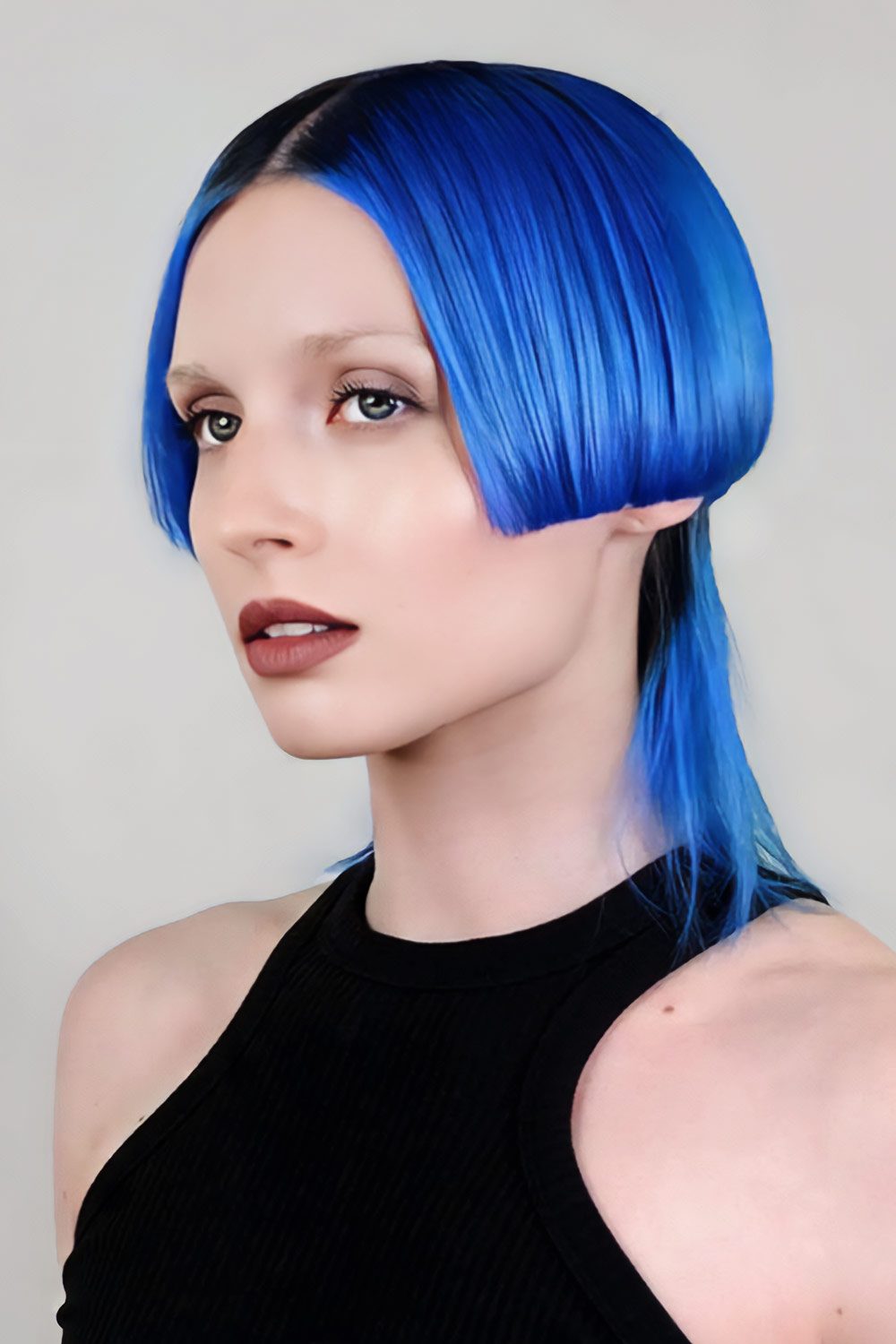 Credit photo: instagram.com/ququ_raaakun7
i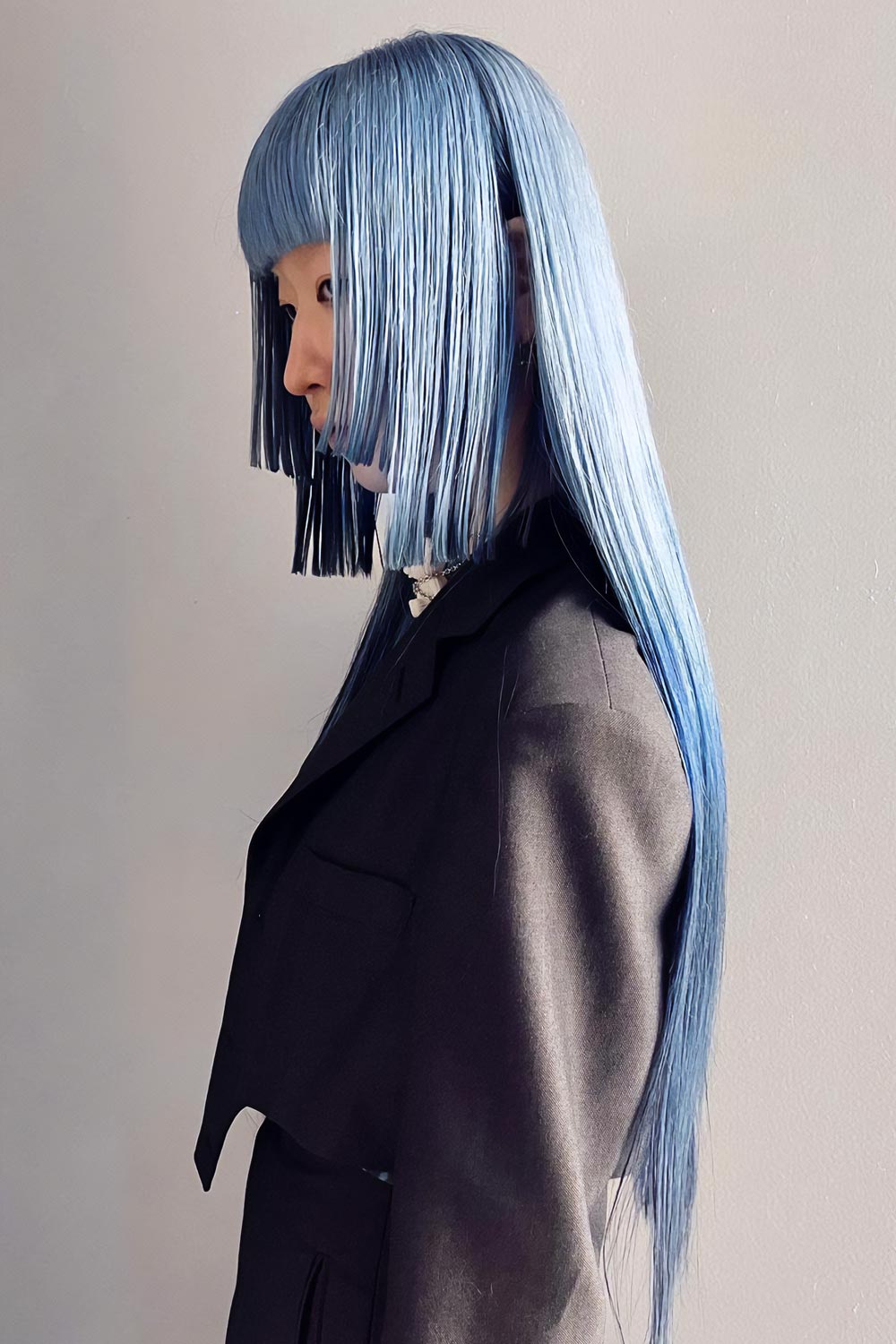 /
The jellyfish haircut and the hime cut are two distinct hairstyles that differ in terms of their origins, features, and overall aesthetic. The former is a modern hairstyle characterized by layered and textured hair, often with longer strands framing the face and shorter layers throughout. It gets its name from the resemblance of the hair's movement and texture to the tentacles of a jellyfish. This cut is known for creating a soft, flowing, and effortless look. Maintenance of this cut is also easy as the back hair can grow as long as you want. All you need to do is trim the front and sides and you're good to go!
The latter cut is a traditional Japanese hairstyle that dates back centuries. It is characterized by straight, blunt-cut hair with long, side-swept bangs that frame the face. The hime cut typically features a noticeable length difference between the front and back, with the back being longer.
How to Style the Jellyfish Haircut?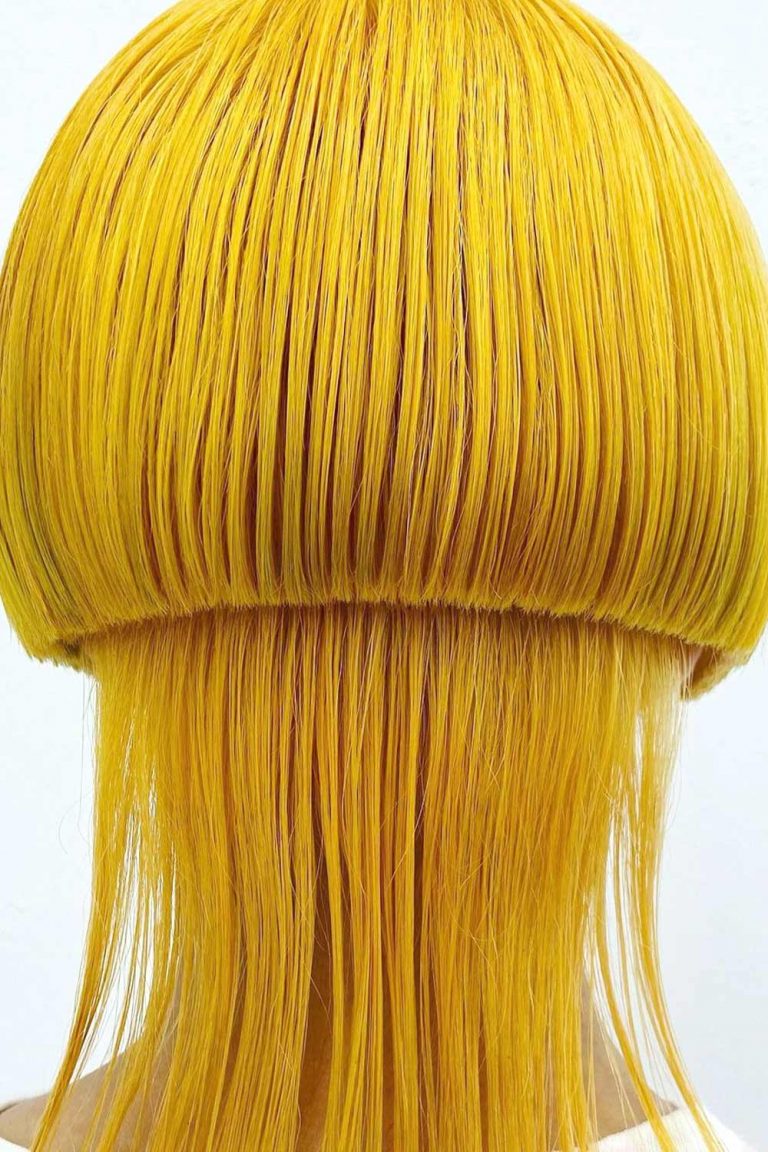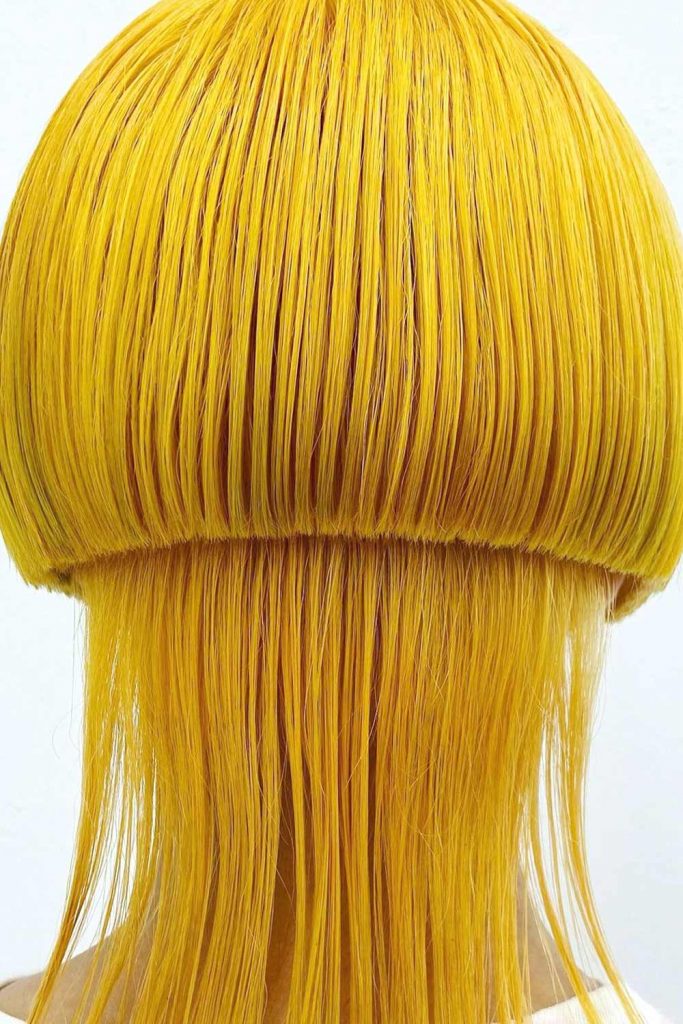 Credit photo: instagram.com/ququ_raaakun7
Learn how to do a jellyfish haircut with these easy steps:
Start with clean, damp hair: Begin by washing and conditioning your hair to create a fresh canvas for styling.

Apply a styling product: Use a lightweight mousse or texturizing spray to add volume and enhance the natural texture of your hair. Apply the product evenly from roots to ends.

Blow-dry with a diffuser: Attach a diffuser to your blow dryer to help enhance the natural waves or curls in your hair. Gently scrunch your hair with your hands as you dry it to encourage the desired textured look.

Define the layers: Use a curling iron with a medium-sized barrel to define the layers and add more movement. Wrap small sections of hair around the barrel, alternating the direction of the curls to create a natural and tousled effect. Don't forget to use a heat protectant on your hair.

Create face-framing strands: Take sections of hair from the front and use a straightening iron or a curling iron to create loose waves or soft bends. This step will enhance the face-framing strands and add dimension to the haircut.

Finish with a texturizing spray or sea salt spray: Once you've achieved the desired texture and shape, use a texturizing spray or sea salt spray throughout your hair. This will add hold and definition to the layers, giving your jellyfish style that effortless, beachy look.
If you have natural curls, make use of curl enhancer products. You can also introduce temporary hair colors for a more playful look.
Make Waves with the Following Jellyfish Cut Ideas
Now you know what this haircut entails, it's time to discover what ways you can rock it confidently. Find below, a few inspirations to get your jelly fish cut started!
Thin Layered Jellyfish Haircut
Credit photo: instagram.com/ququ_raaakun7
i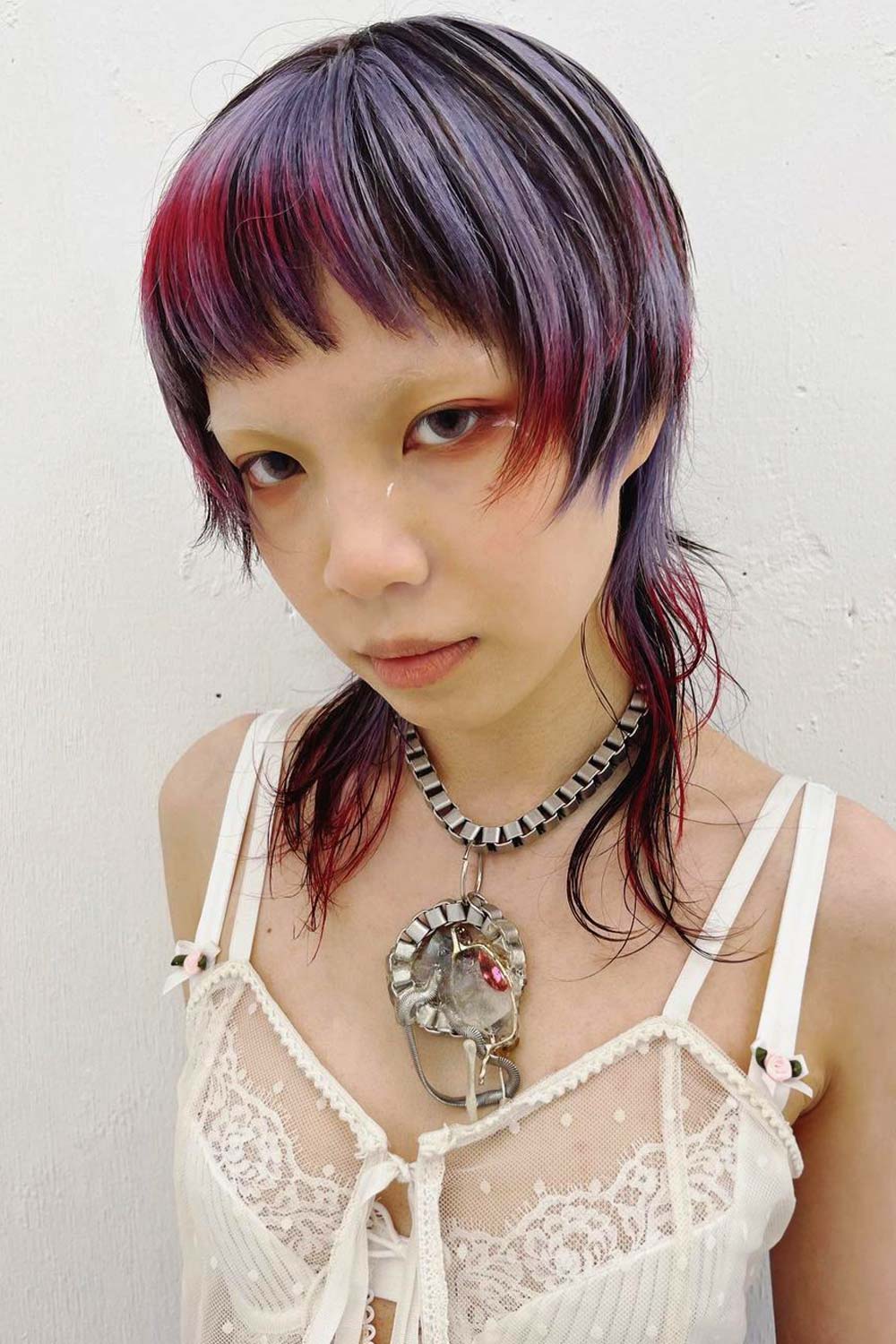 Credit photo: instagram.com/ququ_raaakun7
i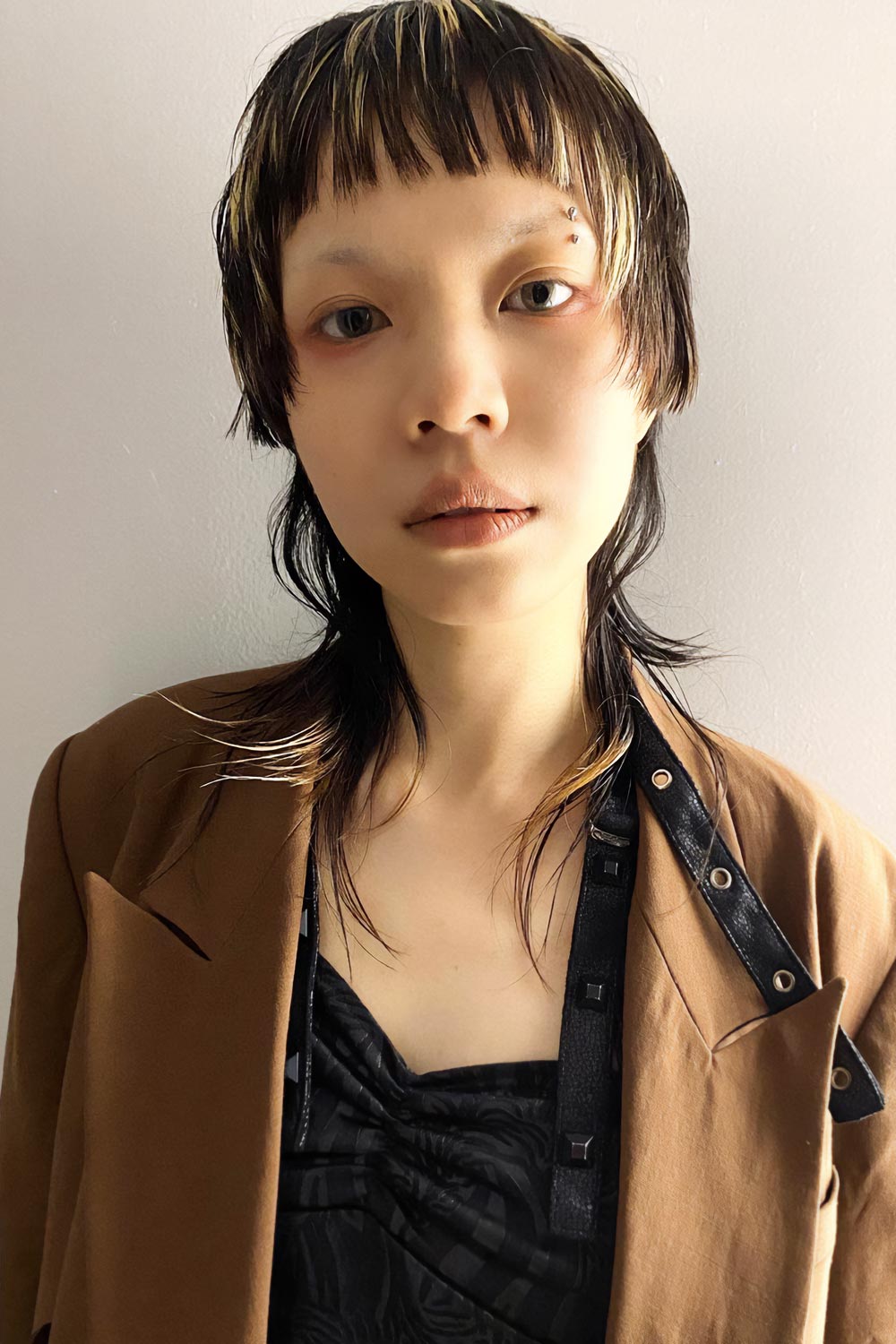 /
This layered jellyfish haircut is a stylish and versatile option for those with fine or thin hair. This haircut combines the texture and movement of the jellyfish cut with strategically placed layers to add volume and depth to the hair. By incorporating layers, this haircut helps create the illusion of thicker hair. The shorter layers give the appearance of more body and movement, while the longer layers provide balance and prevent the hair from appearing weighed down. This contrast in length adds depth and creates a multi-dimensional effect.
Long-Layered Jellyfish Bob Haircut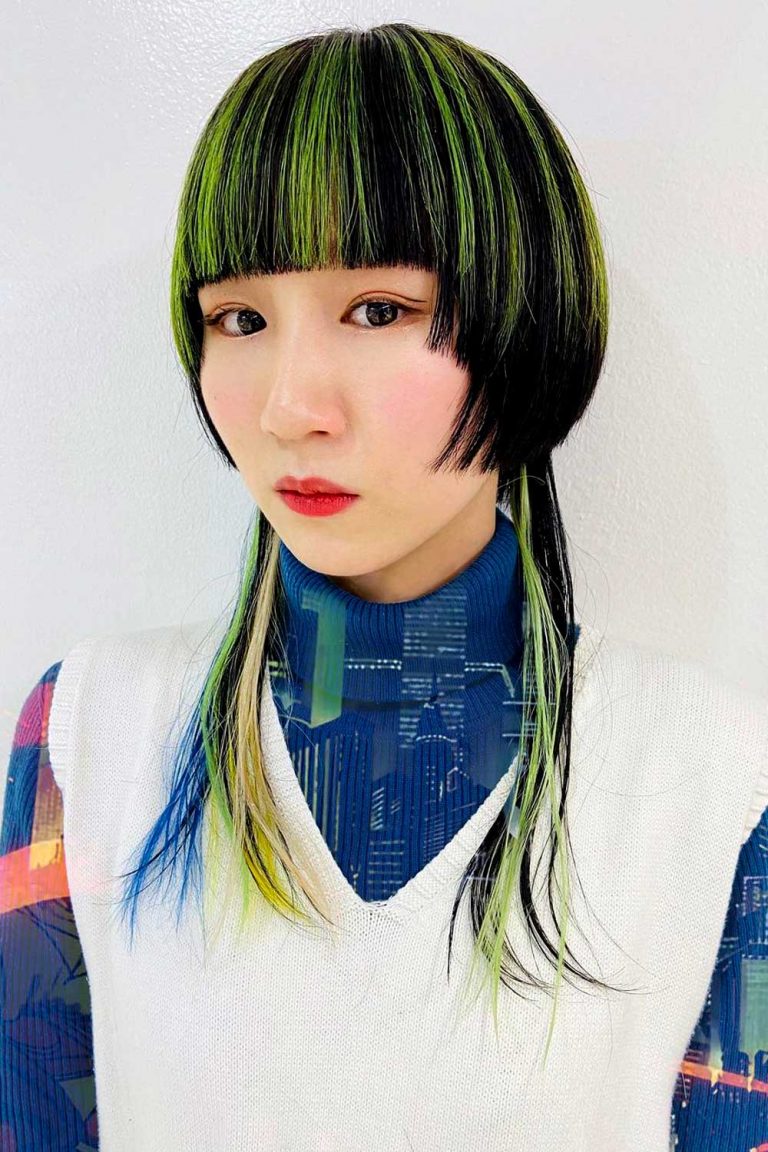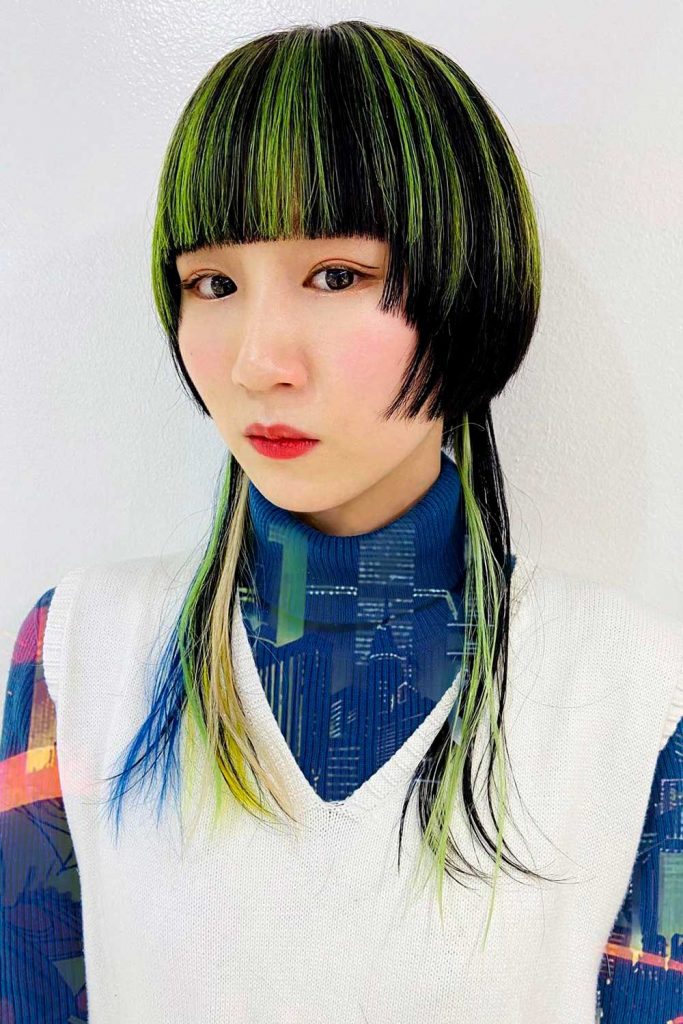 Credit photo: instagram.com/ququ_raaakun7
The Jellyfish bob haircut typically starts with a classic bob cut, where the hair is trimmed to a uniform length around the jawline. However, instead of maintaining a clean and straight edge, the ends are softly textured, resembling the delicate tendrils of a jellyfish. These textured ends give the haircut a playful and organic feel. To enhance the jellyfish-like quality of the hairstyle, additional layers and feathery strands are added throughout the hair. The layers can be tailored to suit individual preferences, with some opting for longer, cascading layers for a more dramatic effect, while others may choose shorter layers for a subtler interpretation.
Loose Waves Jellyfish Haircut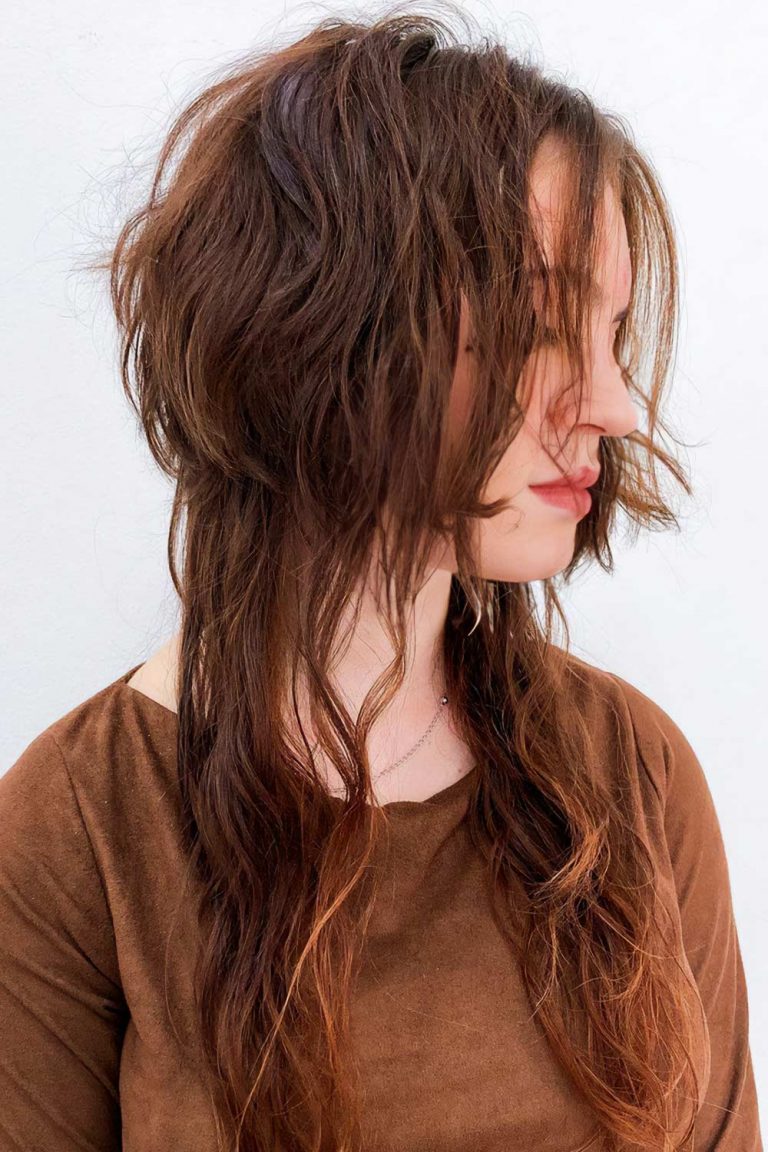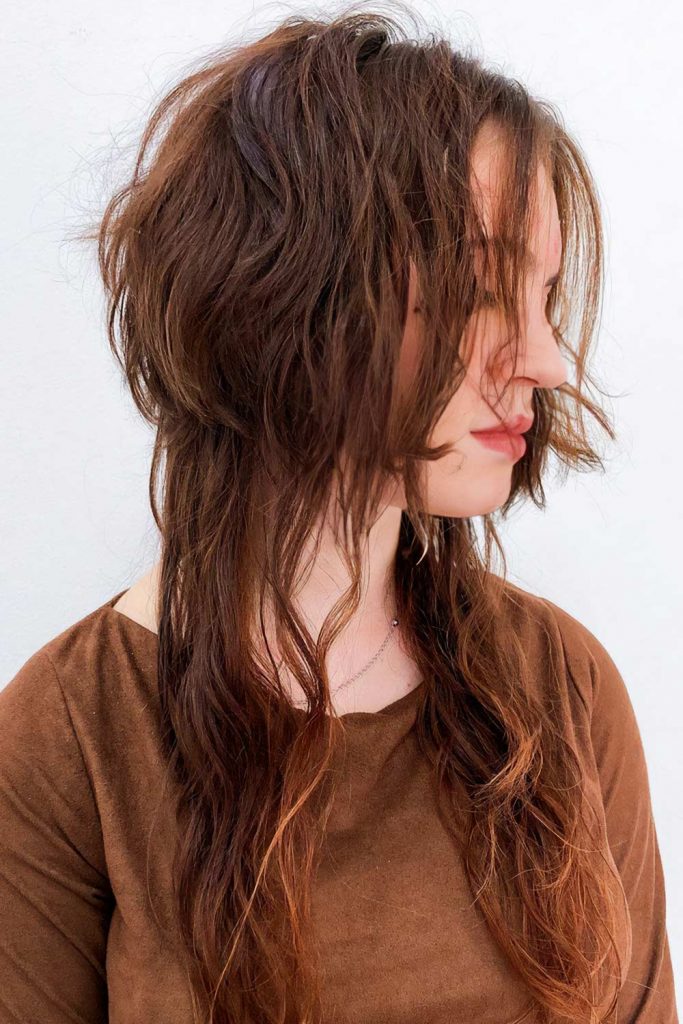 Credit photo: instagram.com/exotismos
To achieve the wavy long jellyfish haircut, the hair is typically cut in long layers, starting from around the jawline and continuing down to the ends. This layering technique helps to create softness and dimension in the hair, allowing the waves to flow more freely. The length of the hair can vary, ranging from shoulder-length to waist-length, depending on personal preference. Styling the wavy long jellyfish haircut often involves enhancing and defining the natural waves or creating loose waves if the hair is naturally straight.
Extra Short Bob Jellyfish Haircut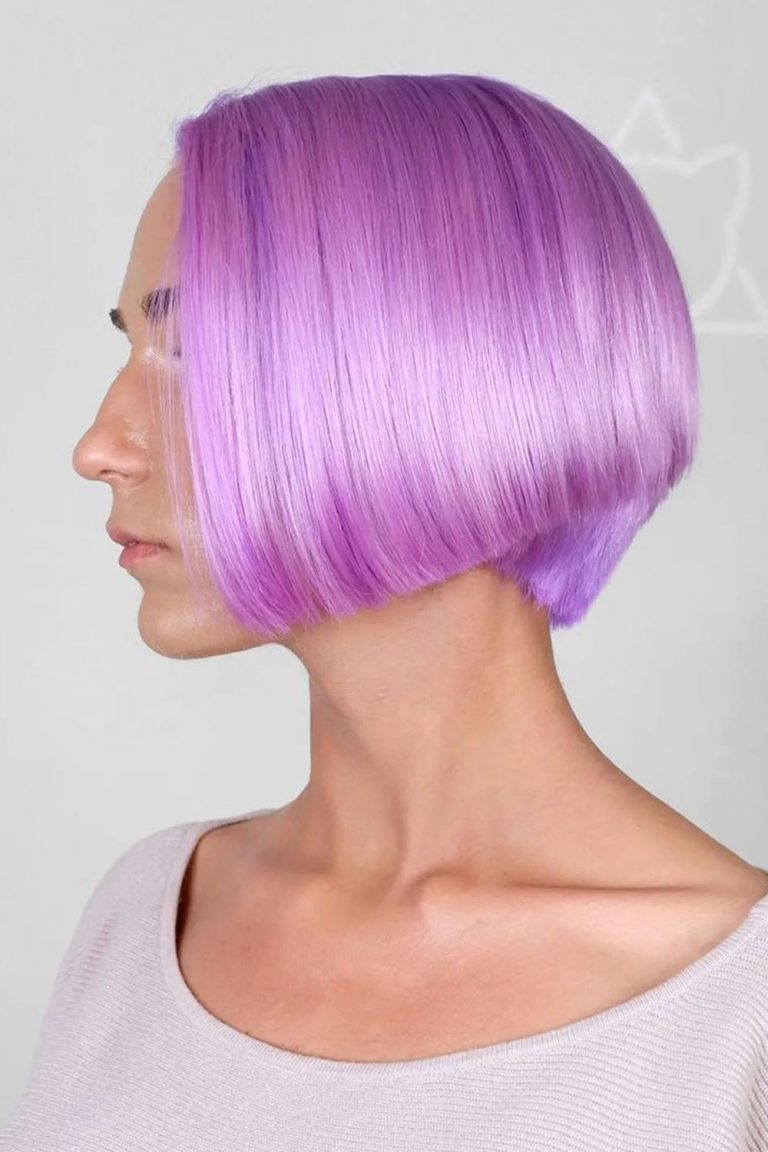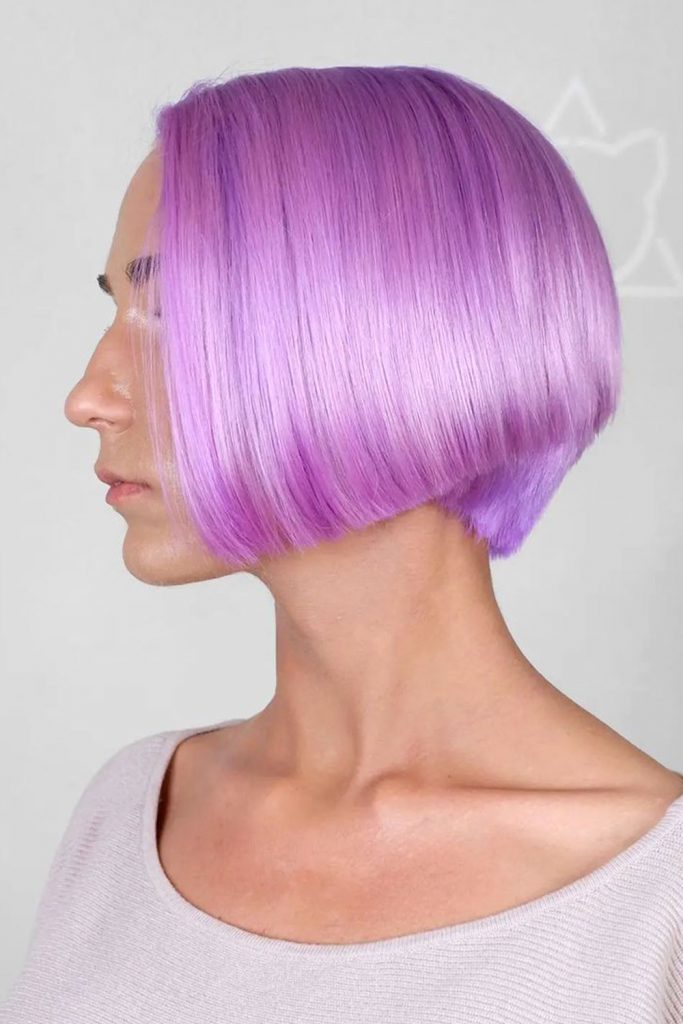 Credit photo: instagram.com/kawaicat_white
The short jellyfish haircut features a bold and dramatic transformation, with the hair cut to a very short length, typically above the earlobe. This ultra-short length adds a daring and modern twist to the traditional Bob. The layers are also cut long to frame the face and mimic the body of a jellyfish. With your jellyfish haircut short, introduce any color palette as you can be diverse and imaginative. Vibrant and iridescent hues, such as shades of blue, purple, or green, can be incorporated to emulate the mesmerizing glow often associated with jellyfish.
Jellyfish Haircut for Curly Hair
Credit photo: instagram.com/exotismos
i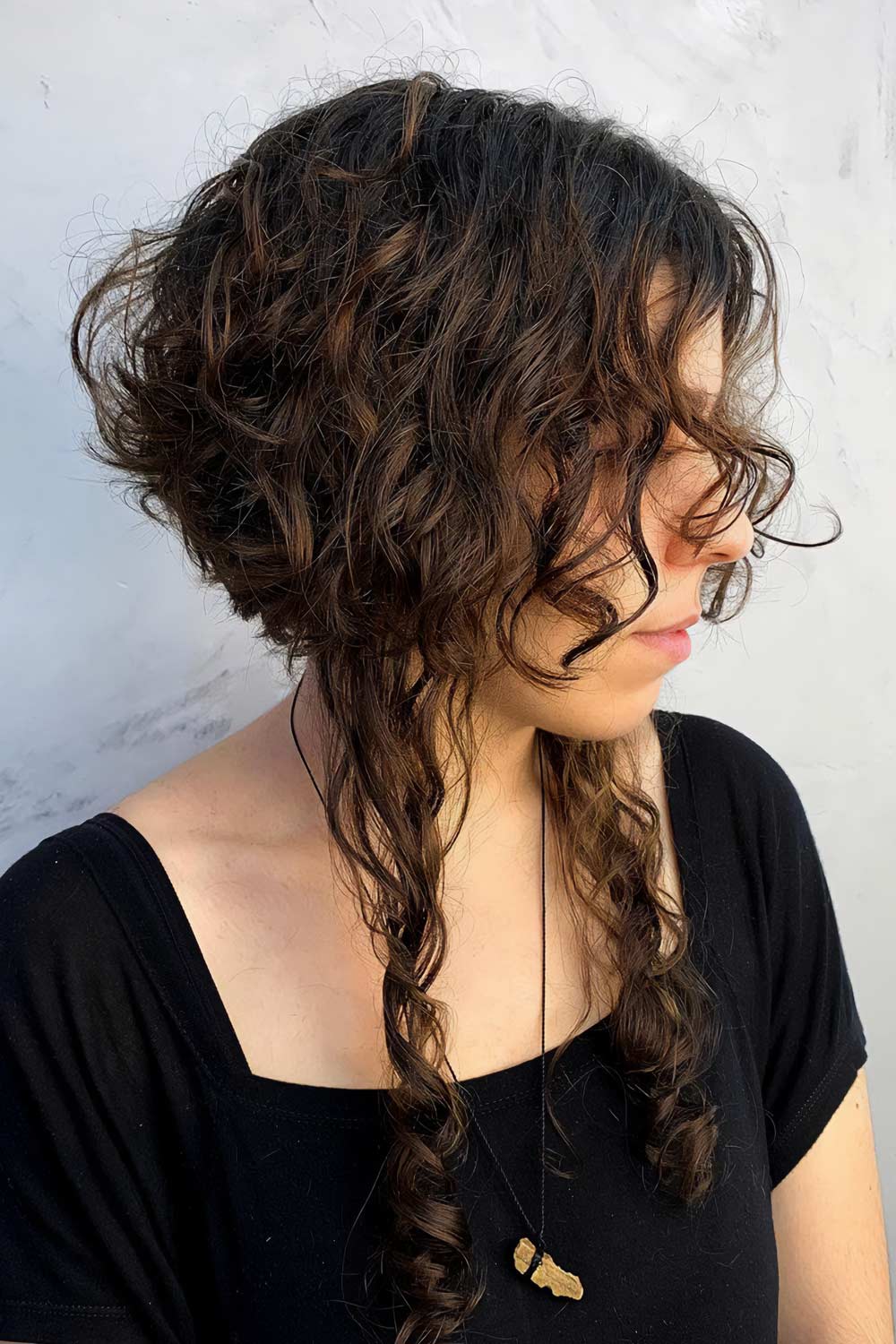 Credit photo: instagram.com/exotismos
i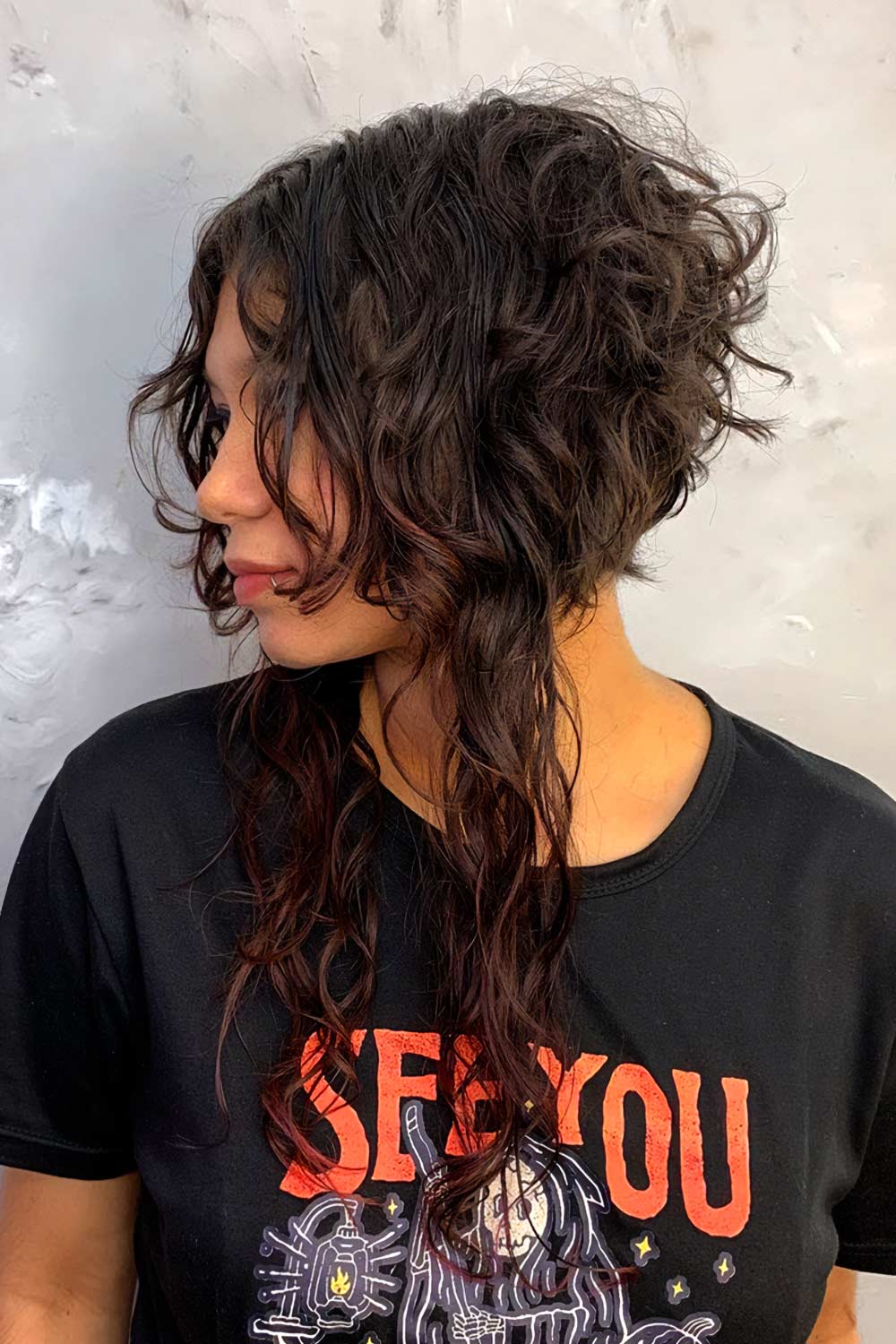 /
Don't fret if your hair belongs to the class of natural curls as this style option is also available to you! While bob haircuts are more popular with this style, the curly jellyfish haircut has also gotten quite the sensation. More attention would be paid to the curls to get a perfect length that reflects the jellyfish. You can also introduce colors to your jellyfish hair cut for a more exquisite look.
Short Fluffy Bob Jellyfish Haircut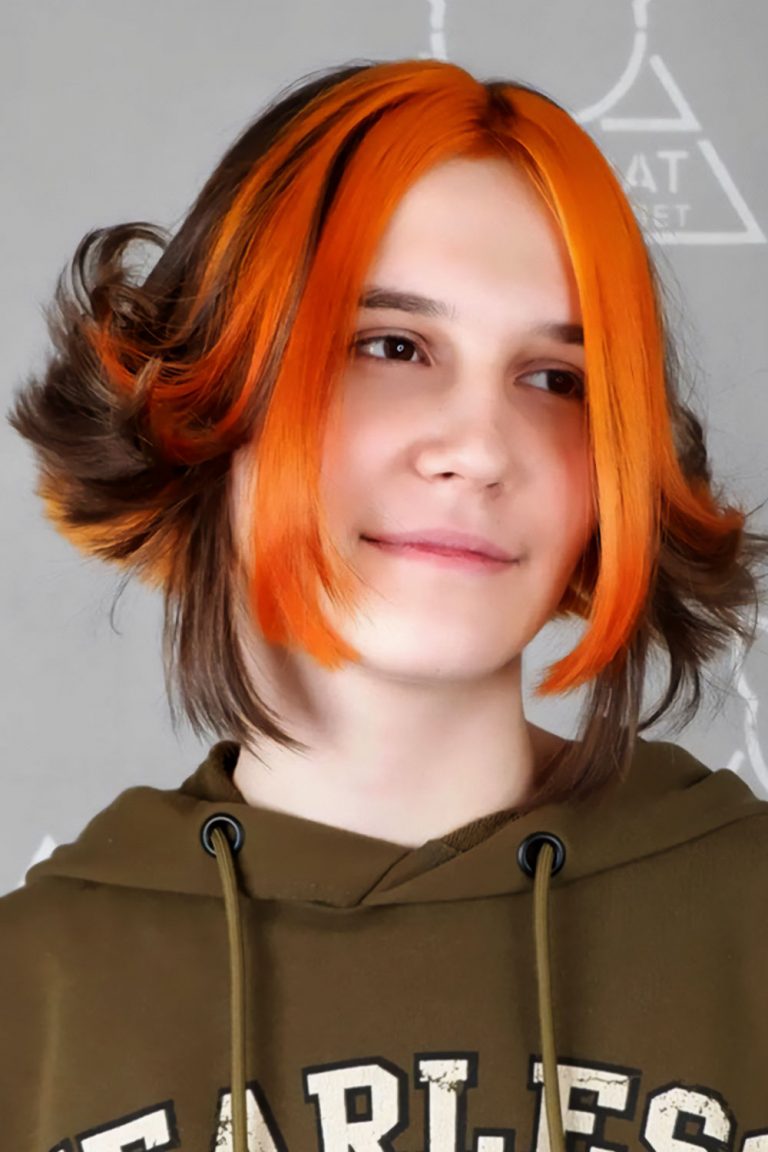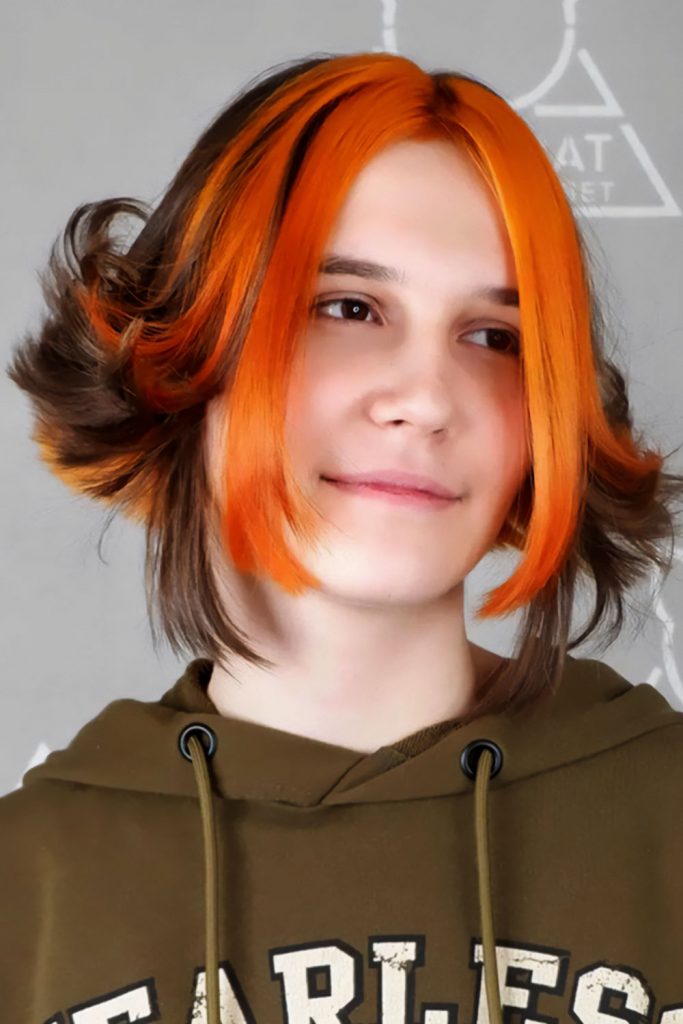 Credit photo: instagram.com/kawaicat_white
Are you not a fan of the usual bob cut? The fluffy jellyfish haircut is another option that's worth giving a try. While you still have face-framing bangs falling on both sides of the face, the rest of the hair is curved outwards. It's almost similar to when the jellyfish spreads out its tentacles and this makes the style all the more unique.
Jellyfish Haircut with Braided Tips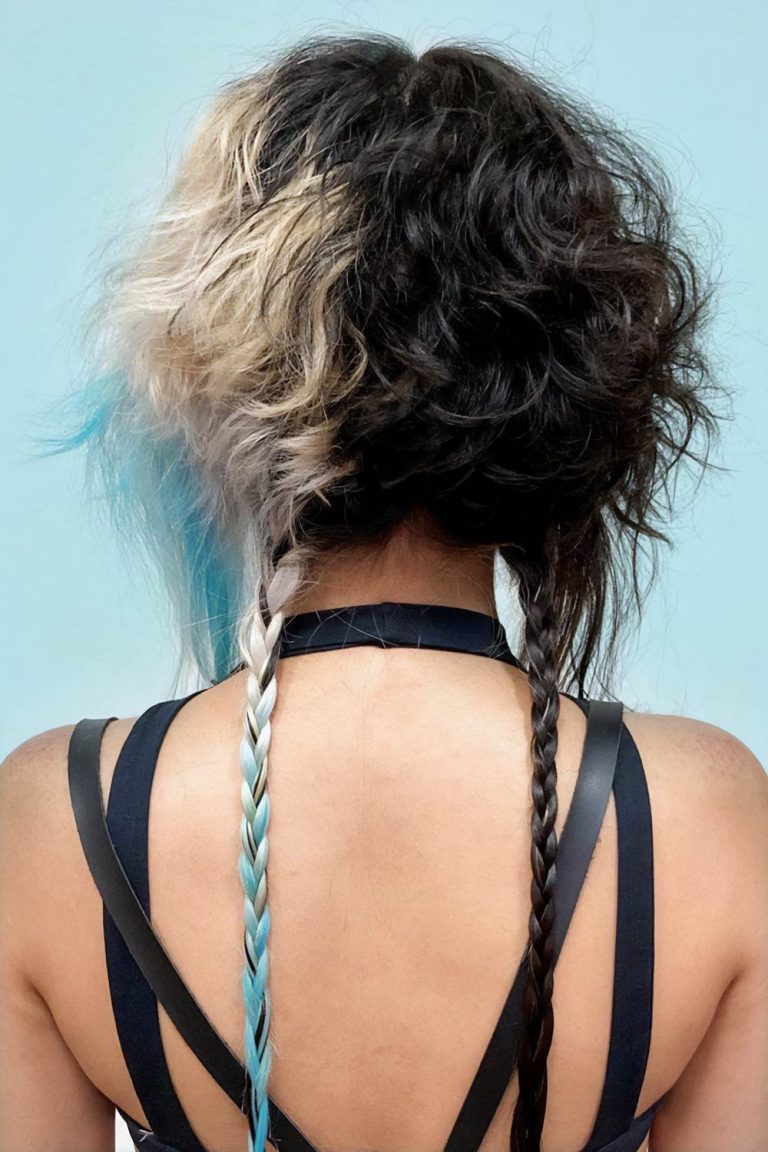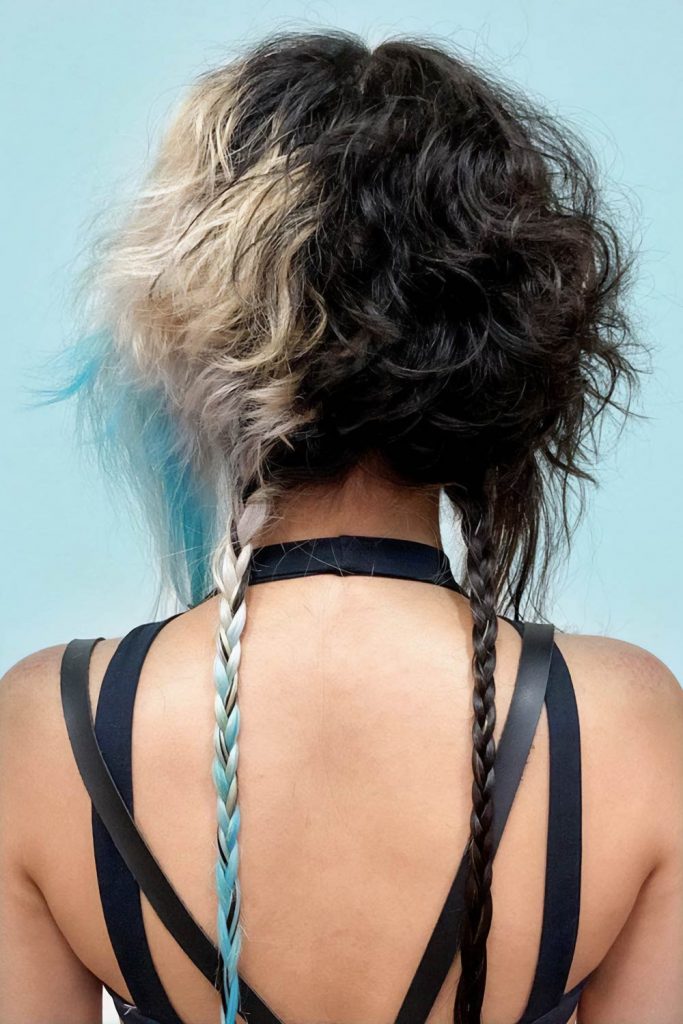 Credit photo: instagram.com/exotismos
If you don't want to leave your long layers plain, a fun way to elevate your style is by braiding it. With the jellyfish haircut braids, you have a more unique style. Although your hair is basically cut the same way as the usual jellyfish style, the braided tips make the style more unique. This adds a fun and playful charm to your aesthetic.
Modern Jellyfish Hair with Tapered Side
Credit photo: instagram.com/exotismos
i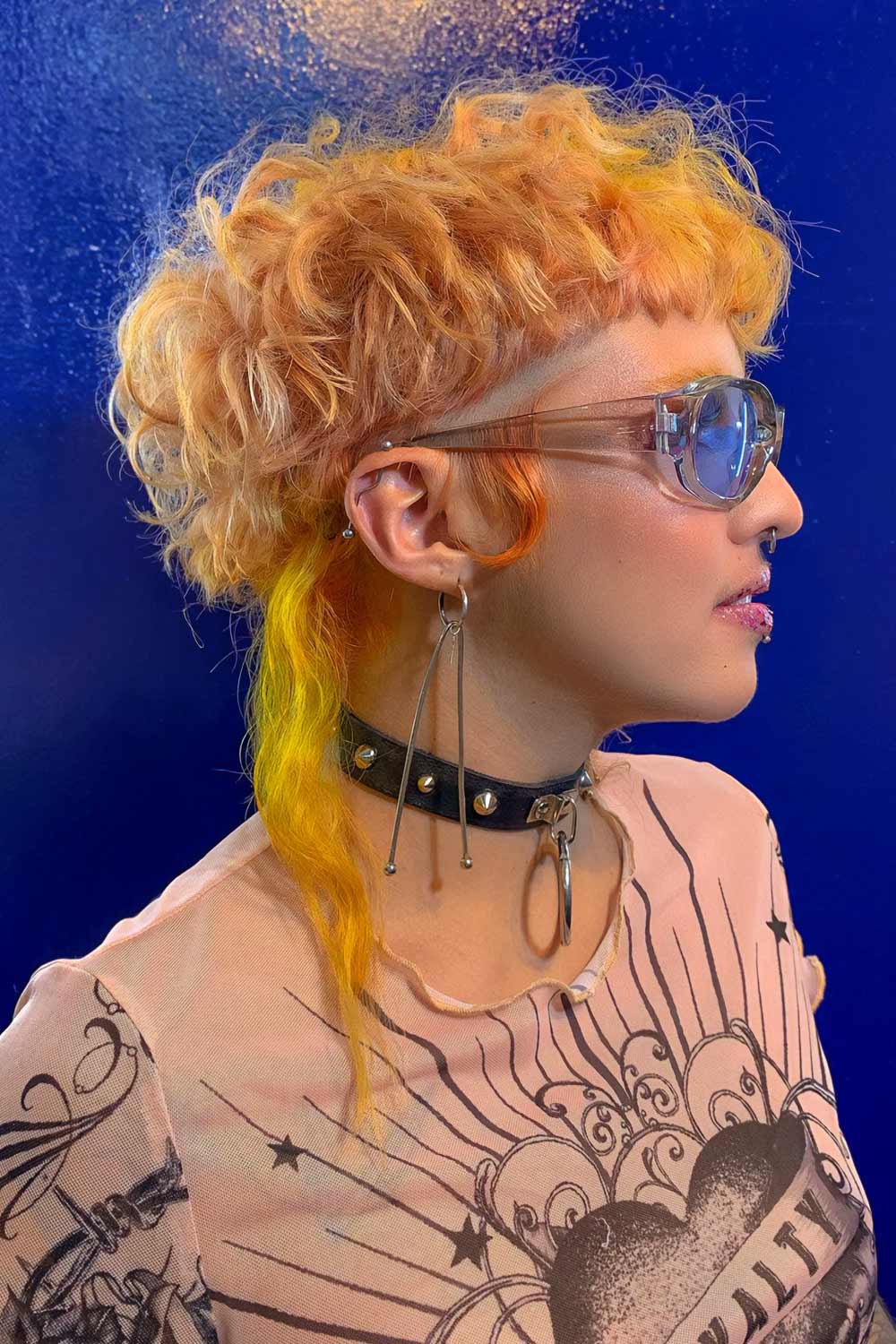 Credit photo: instagram.com/exotismos
i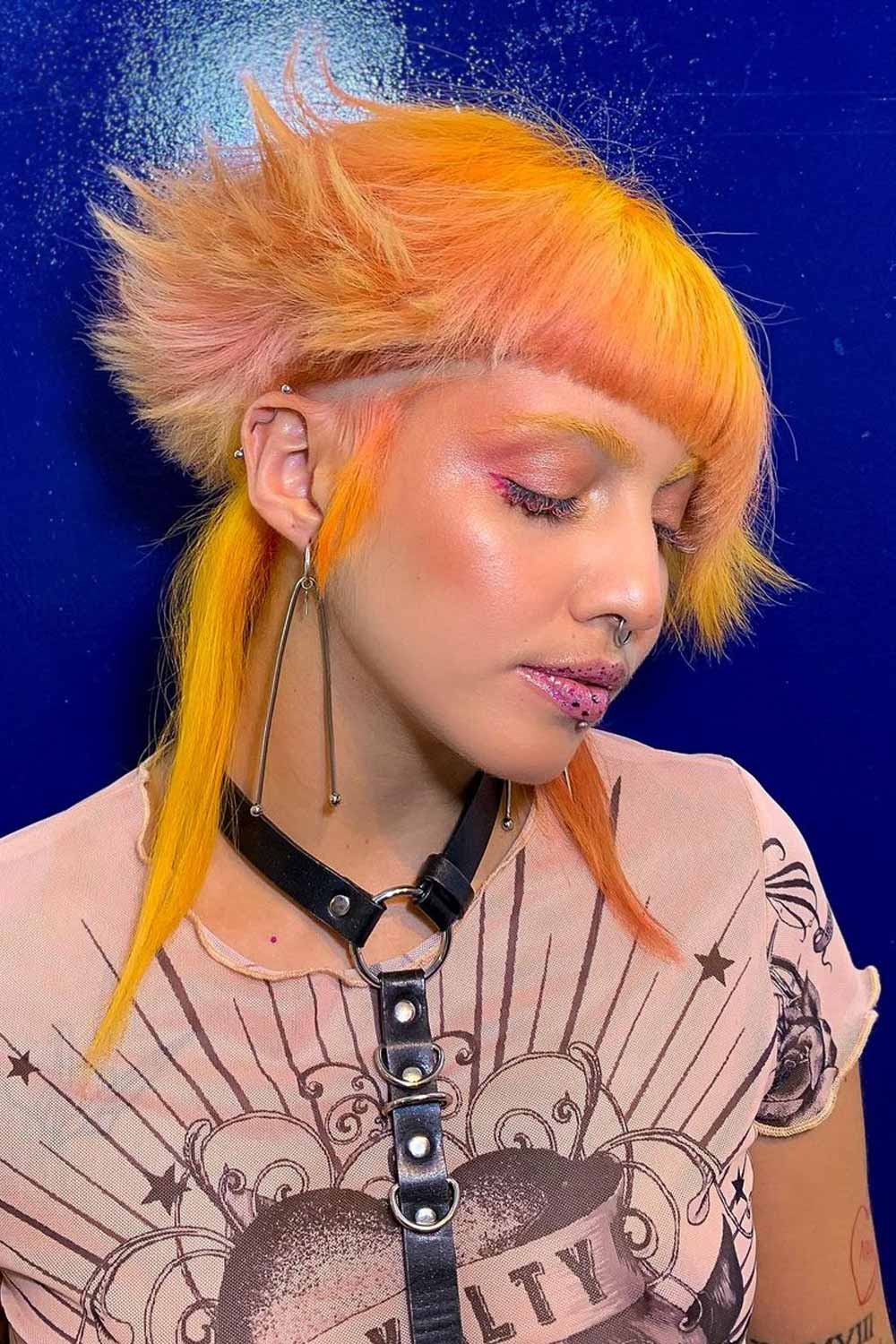 /
For this jellyfish cut, the hair is cut in a way that creates a rounded shape resembling the bell of a jellyfish. For the sides, they are tapered or shaved to create a contrasting effect. This style offers versatility, allowing individuals to experiment with different textures, lengths, and styling options. The rounded shape can be achieved through precise layering and cutting techniques. Also, unlike other jellyfish-inspired styles, it is cut quite short above the earlobe. Want a boyish charm, then this is your go-to style.
Contrast Tones for Long Jellyfish Hair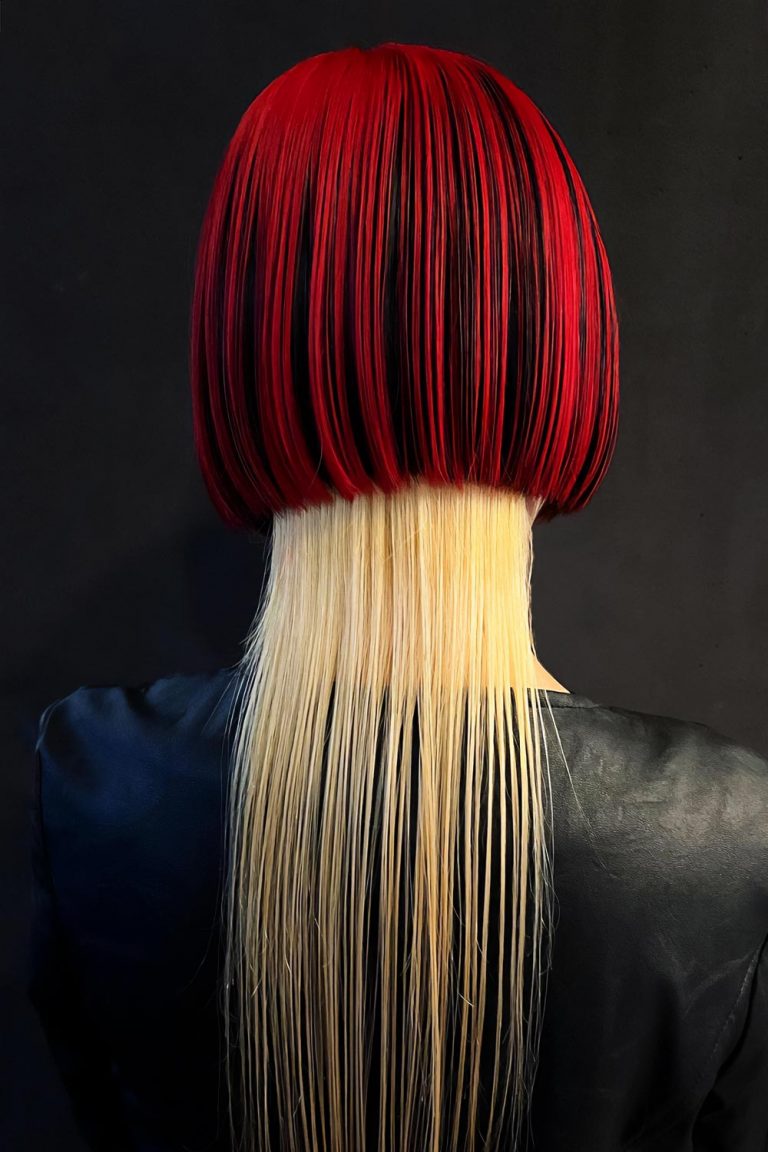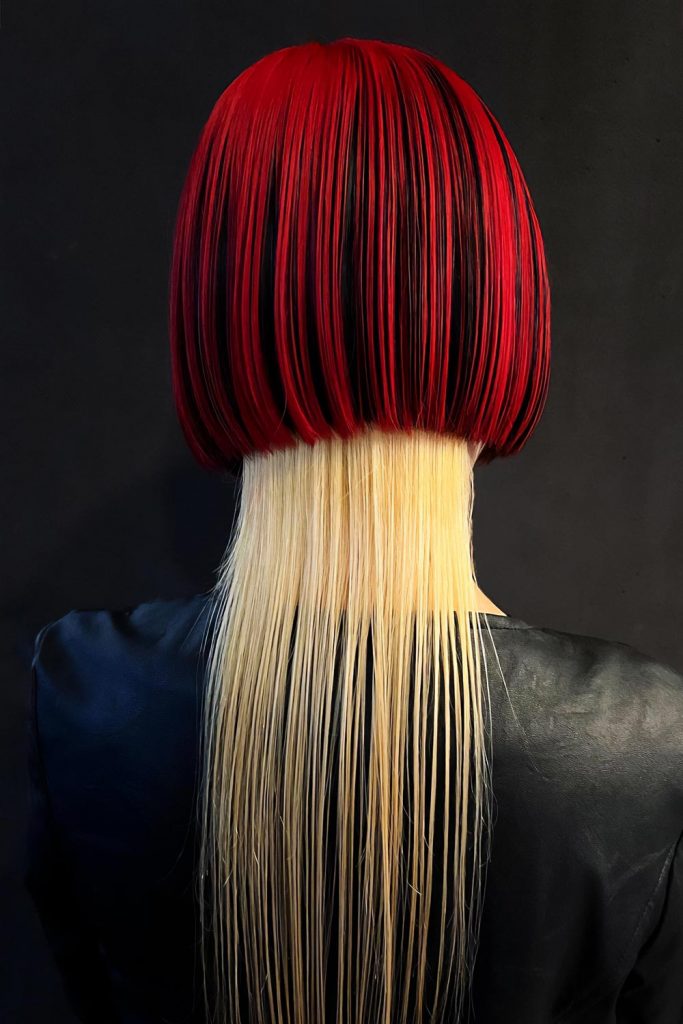 Credit photo: instagram.com/ququ_raaakun7
If you're a big fan of experimenting with colors, then why not make a statement with your jellyfish haircut? You can choose a dark or warm tone for the body of your hair and use a bright contrasting tone for the long layers at the back. This is a unique and eye-catching way to style your haircut and stand out from the crowd.
Designed Cut for Jellyfish Style
Credit photo: instagram.com/ququ_raaakun7
i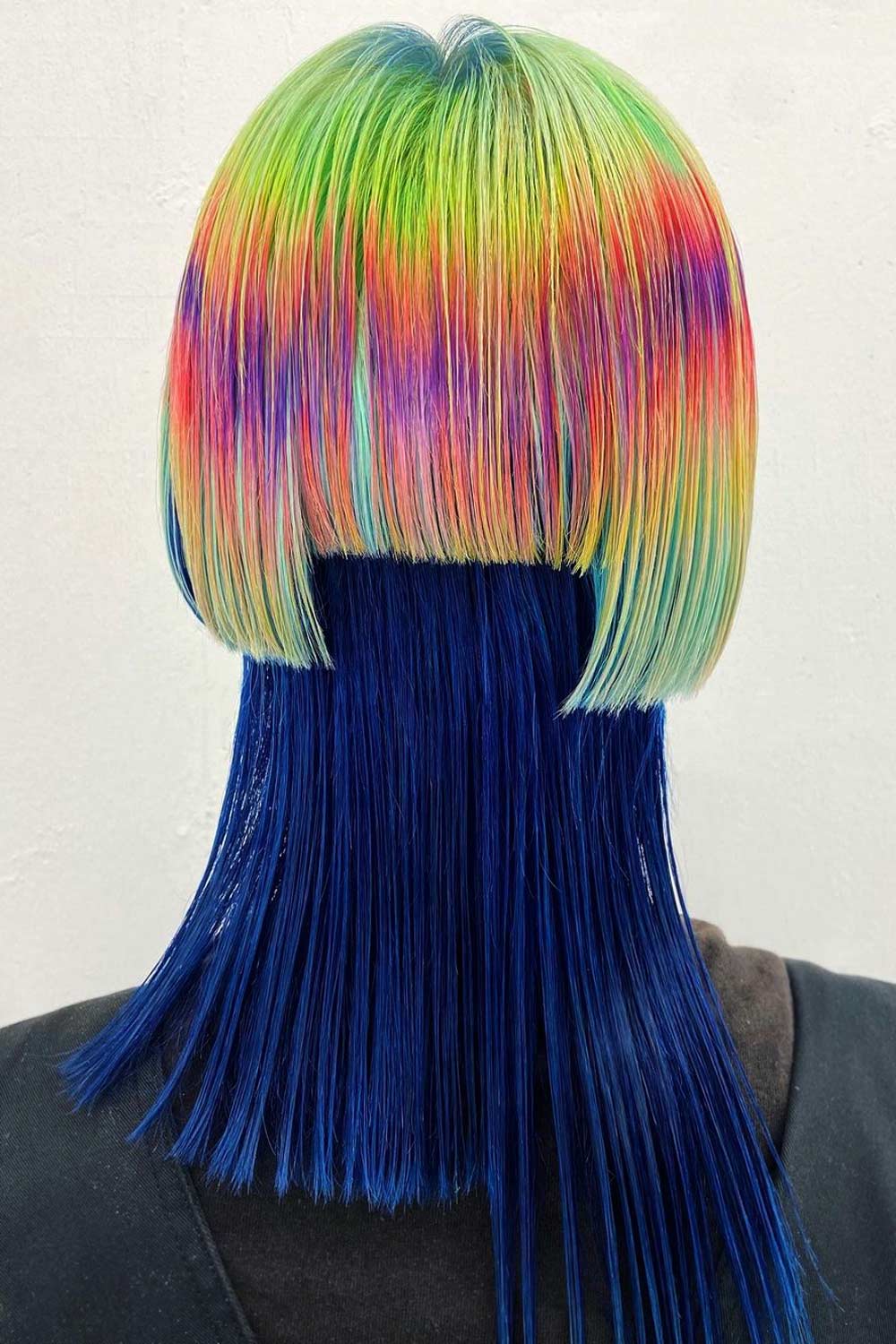 Credit photo: instagram.com/ququ_raaakun7
i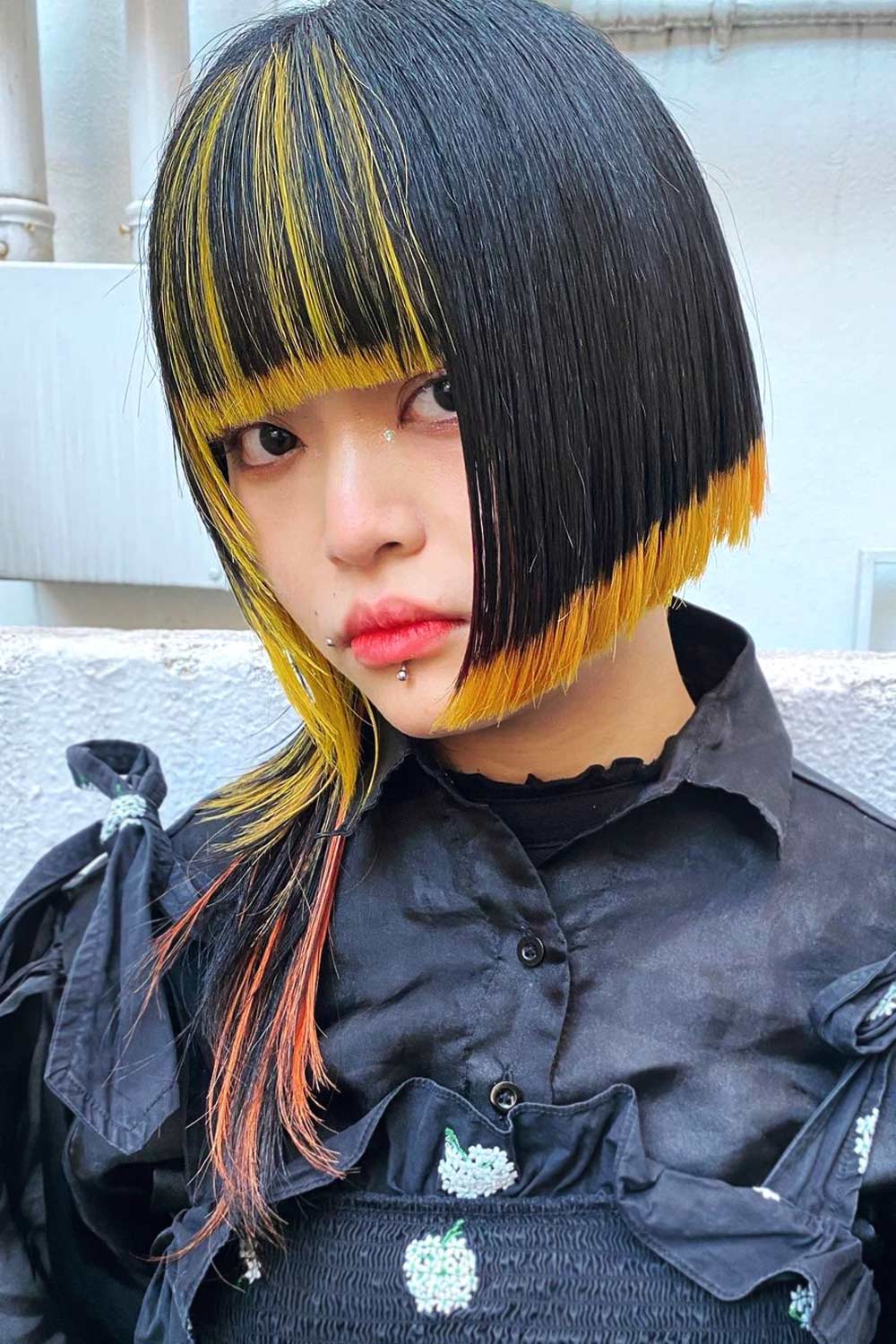 Credit photo: instagram.com/ququ_raaakun7
i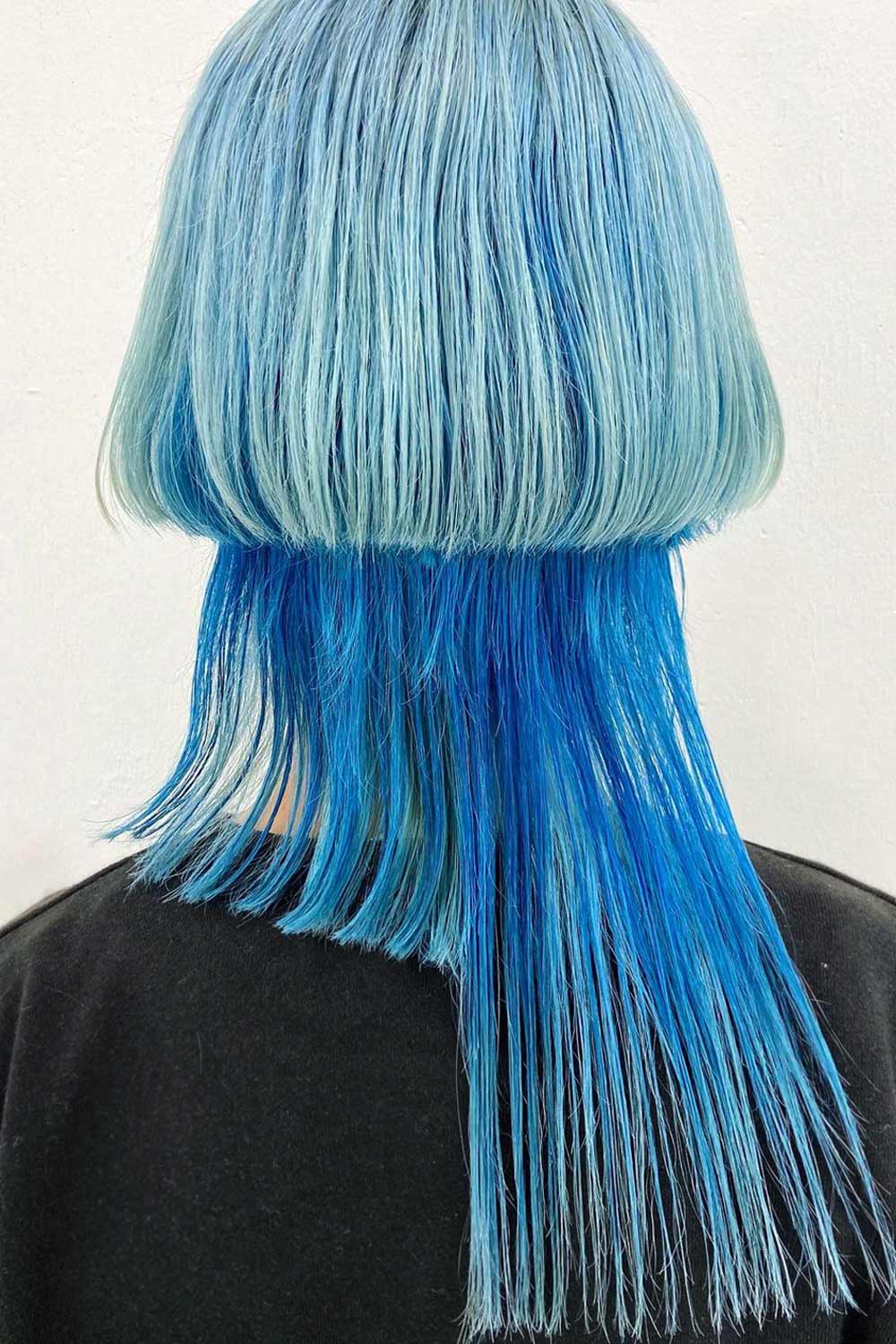 /
If you want a jellyfish haircut anime kind of style, then you can opt for this style. Unlike the usual jellyfish style, the long layers of your hair are not kept equal. You can take half of the layers and cut them mid-length compared to the rest of the hair. It is another way to break free from the usual conventions and show your individual taste for extraordinary styles.
FAQ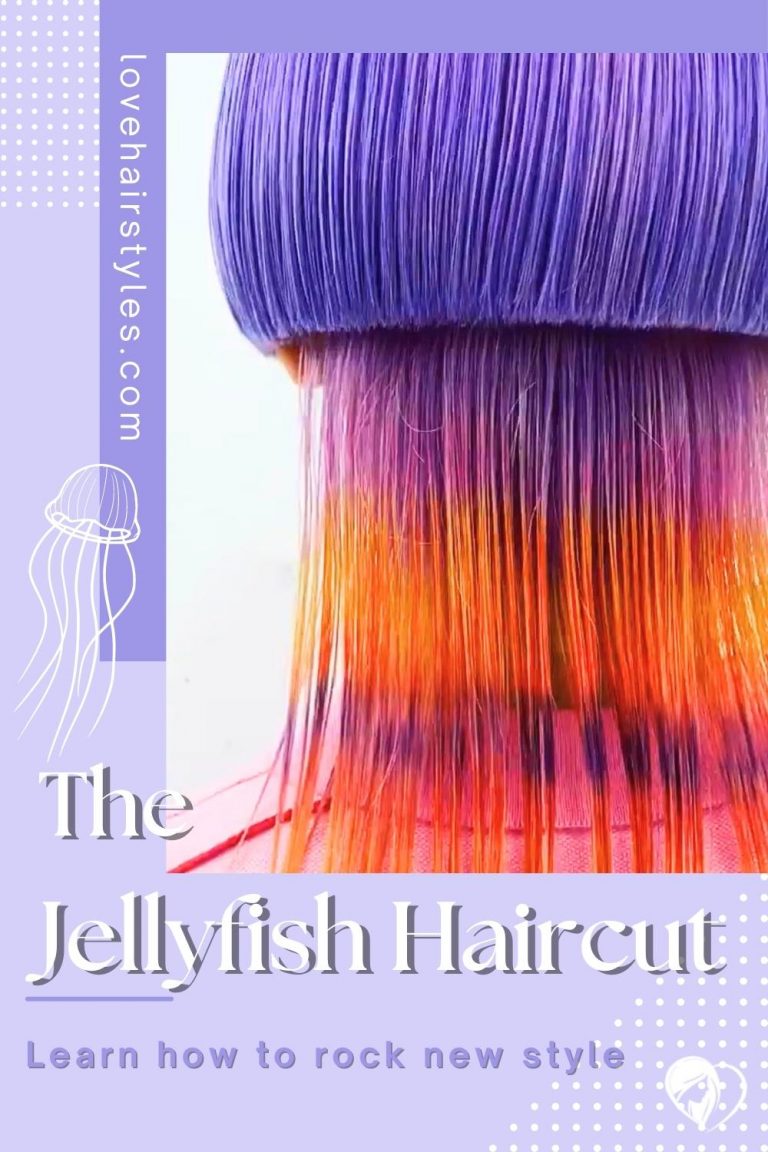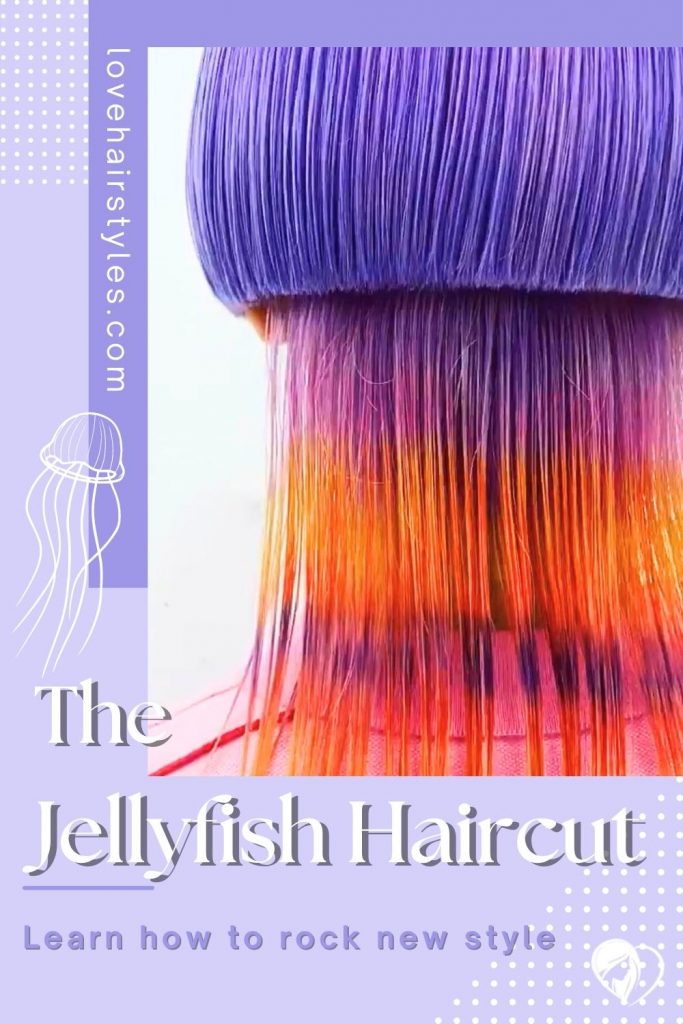 Credit photo: instagram.com/ququ_raaakun7
Is jellyfish cut good for a round face?
While this cut can be tailored to suit any face shape, it is also good for round faces. So don't fret and confidently ask your stylist what style would fit your face best.
Is a jellyfish haircut good for thick hair?
The cut works with both thin and thick hair. It is especially good for thick hair if you're looking to add volume and dimension to your hairstyle.
The jellyfish haircut has emerged as a unique hair trend and is here to stay. With its flowing layers and playful fringes, this haircut embodies the effortless elegance and whimsical charm reminiscent of the mesmerizing creatures of the sea. By exploring the jellyfish haircut, we've uncovered the secrets behind its allure and discovered how it effortlessly captures the essence of both beachy chic and runway glamour. No matter your hair type or length, the jellyfish haircut can be adapted to suit your personal taste and style.
REFERENCES: