Whether you've mastered various types of braids or your braiding experience is limited to the classic three-strand braid, there's no way you haven't heard of kanekalon hair.
The synthetic hair option has filled the web with bright pics of girls wearing colorful and thick braids, becoming a huge trend with modern women who love to experiment. No wonder if you want to try it out, as it looks truly impressive. But, you should make sure to know everything about the hair extensions.
In this post, we're going to guide you through the art of styling your hair with kanekalon locks, sharing what you should expect from their use, upkeep, and nature.
What is Kanekalon?
First things first, let's break down the basics. On your way to discovering the trend, you're most likely to think "what is kanekalon hair, and what is kanekalon made out of?". It's crucial to know what kind of extensions you're going to work with to make sure they will suit your hair type and won't cause skin irritations.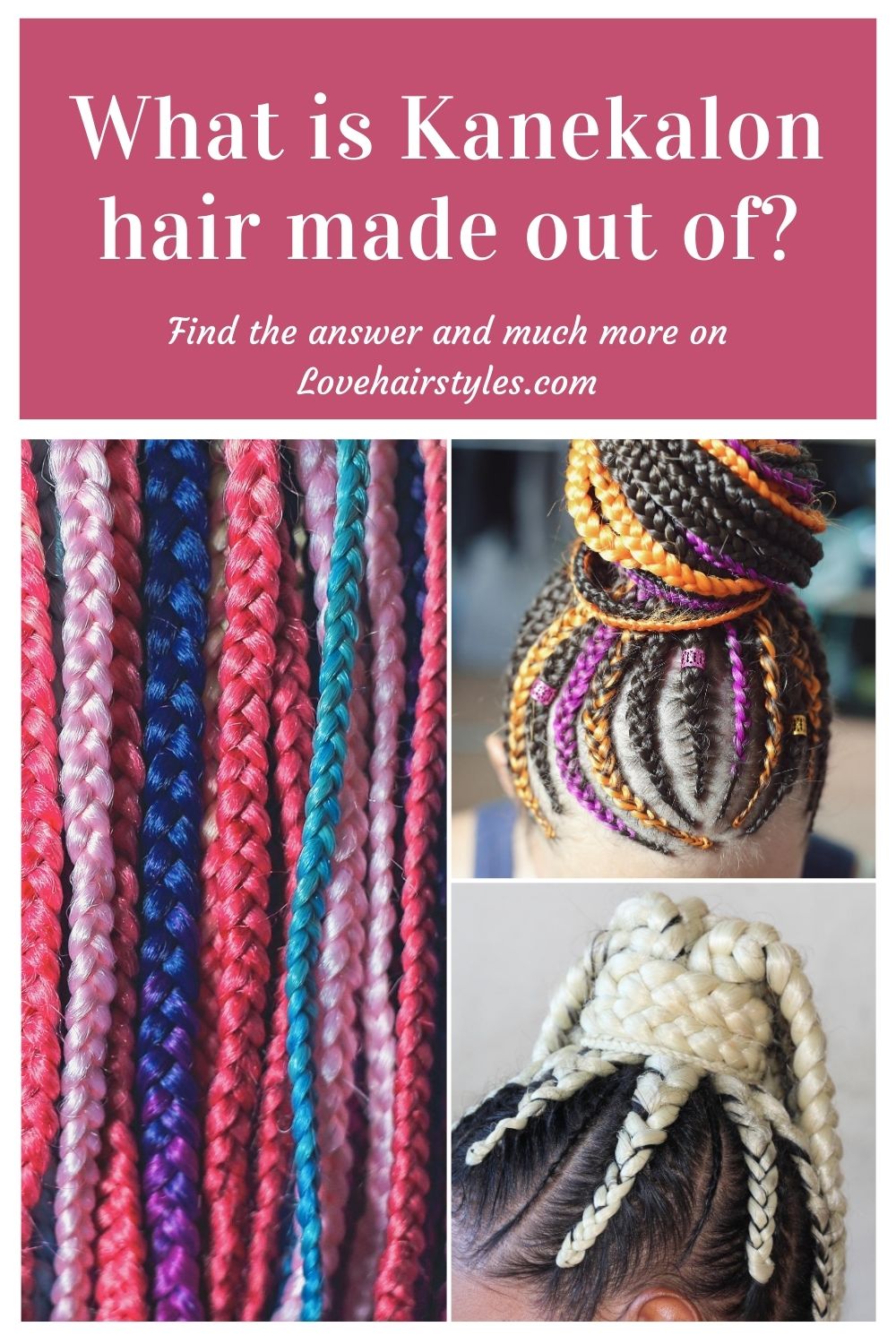 Kanekalon was introduced to the world by a Japanese manufacturer Kaneka as a soft modacrylic fiber that felt and looked like a human texture. Composed of acrylonitrile and vinyl chloride, the extensions were meant to enhance a woman's hair naturally and were used for faux hair pieces such as wigs, weaves, and dolls' hair. And even though the technology is originated in Japan, it's spread throughout the world – today, kanekalon braiding hair is highly in demand with women with different hair types and textures.
As a synthetic fiber, kanekalon comes in a huge variety of colors and allows for styling. Moreover, the original technology makes the hair good for heat styling too, as it's flame-retardant, but the manufacturer doesn't advise to use it frequently.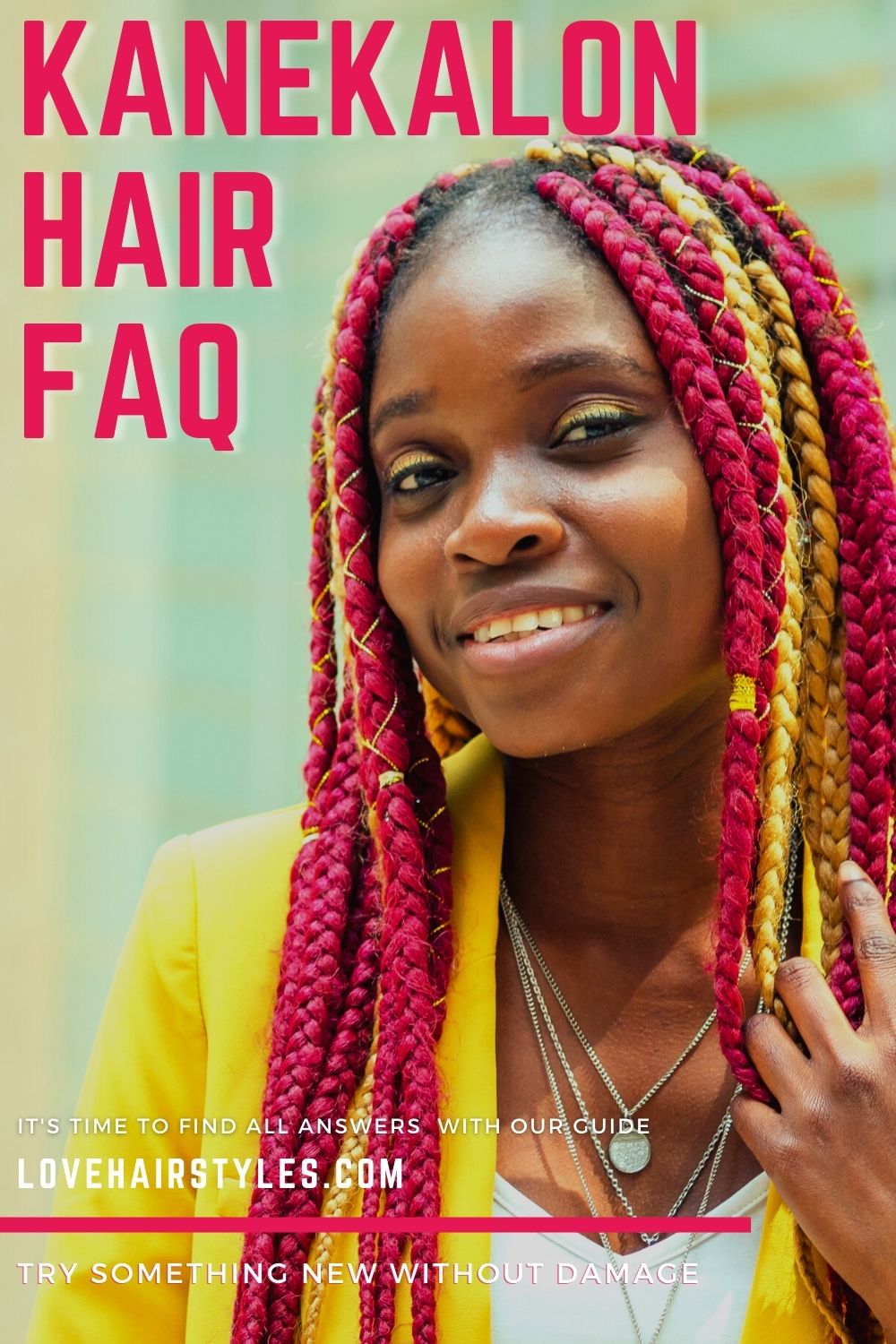 Kanekalon Hair FAQ
When something becomes popular, it gives life to lots of questions. And in this section, you're going to get all the common questions about kanekalon answered.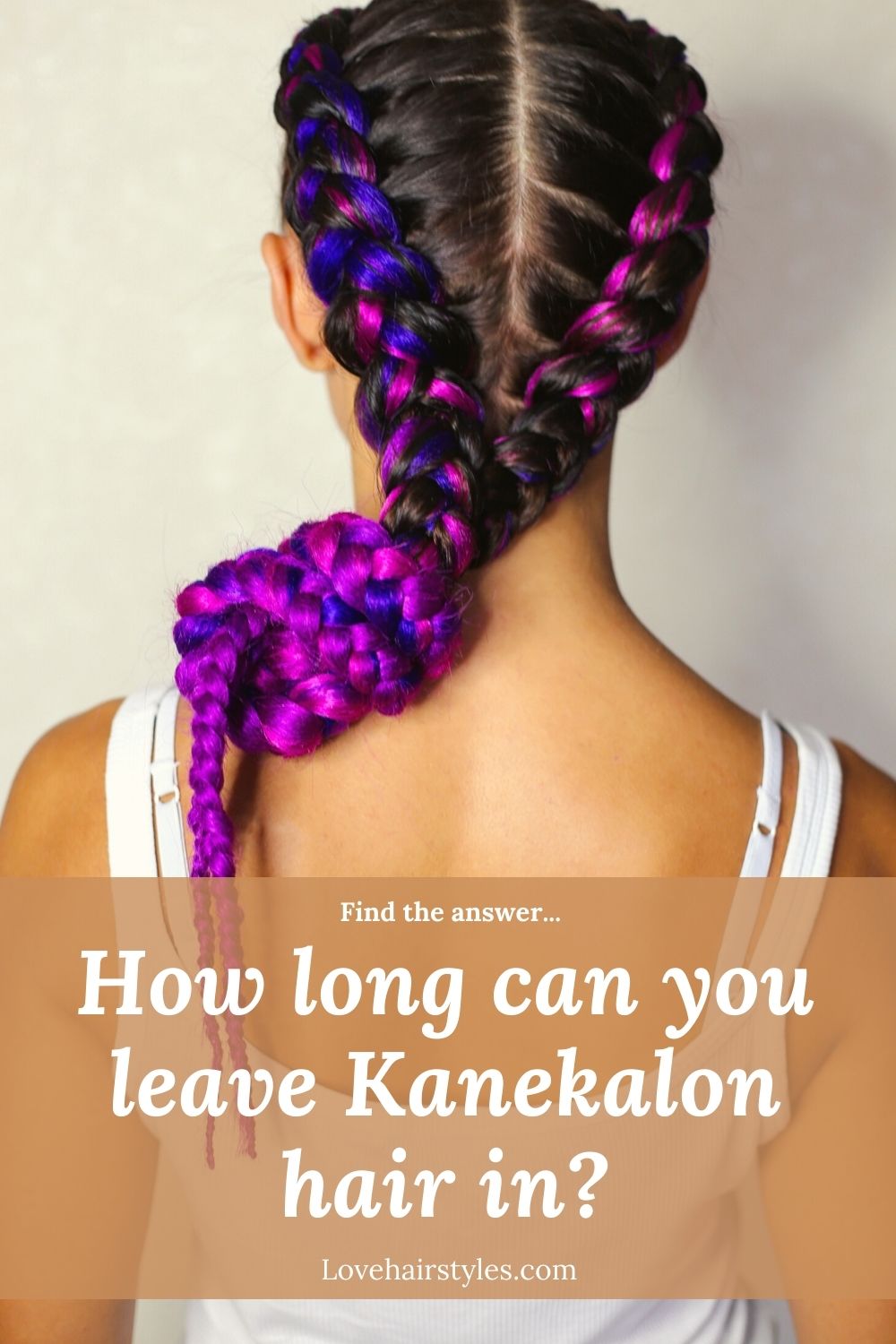 How long can you leave kanekalon hair in?
According to the manufacturer, you should keep your extensions in for no longer than 6-8 weeks to keep the hair underneath healthy.
What is the difference between kanekalon and synthetic hair?
Regular synthetic options are usually not as manageable and stylable as the original kanekalon fiber. On top of that, most cheap synthetic alternatives don't look human-like.
Is Kanekalon braiding hair good?
In the context of natural hairstyles, kanekalon is considered the highest-quality option for protective braids. One of the biggest advantages of kanekalon extensions is that, besides providing a natural-look and room for experiments, it doesn't unravel easily. That is, you can wear your style a little bit longer than other synthetic fiber locks.
Is kanekalon hair dangerous?
Although there are various debates over the toxic nature of plastic fibers in hair extensions, the initial technology is designed to be safe for women. However, you should keep in mind that plastic may be toxic once heated, so make sure to find the safest option possible, read the instructions carefully, and don't use heat a lot.
Why does kanekalon hair itch?
Basically, your scalp can itch if the braids are too tight and give too much tension to it. But if that's not the case, that might be your scalp's response to the finishing coat of the synthetic fiber. Therefore, it's advisable to look for alkaline-free extensions, as this element is an irritant.
Can kanekalon hair be curled?
Yes, you can curl your kanekalon extensions. The best way to create a curly style is to use hot water and roller sets. By the way, if you prefer curly styles over straight ones, you can curl the faux hair before installing it: just wrap the sections around the rods and put those in a bowl with hot water, letting them air dry for some time.
Can you wash kanekalon hair?
If you wear a kanekalon wig, you should regularly clean the cap with cool water to prevent the spread of bacteria. Whether your wig gets dirty or not, you need to cleanse it with synthetic shampoos from the natural oil and build-up caused by pollutants. As for the braids with kanekalon, it requires weekly washes. It's better to go with mild or natural products so as not to affect the look of synthetic hair and keep your scalp and braids fresh. A diluted shampoo or vinegar mix will work well.
Can I be allergic to kanekalon hair?
As we mentioned already, some scalps may be very sensitive to kanekalon extensions. But don't worry, it doesn't mean you can't wear your favorite crochets, box or lemonade braids. All you need is to soak up the extensions in apple cider vinegar to remove the irritant.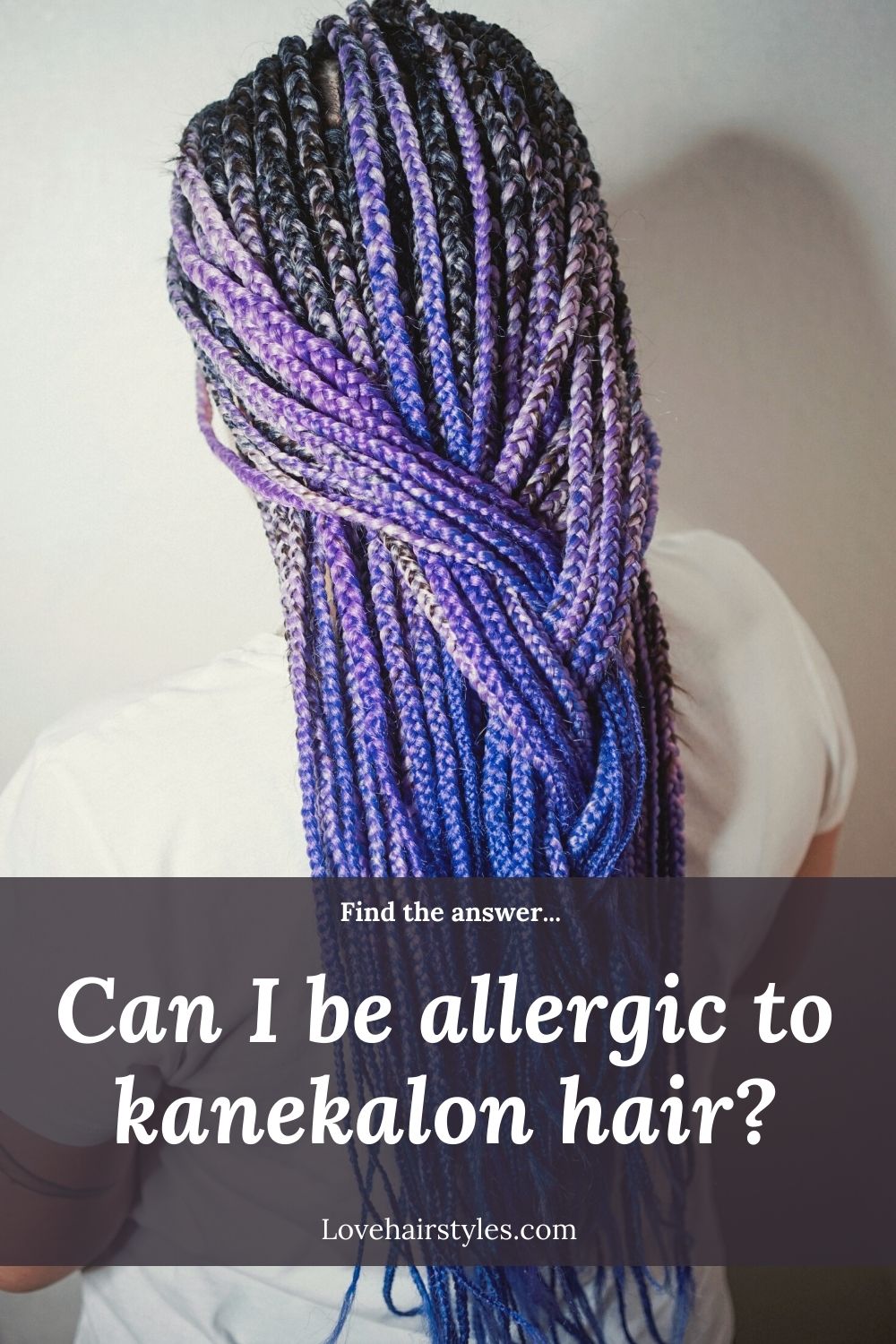 Why Choose Kanekalon Extensions?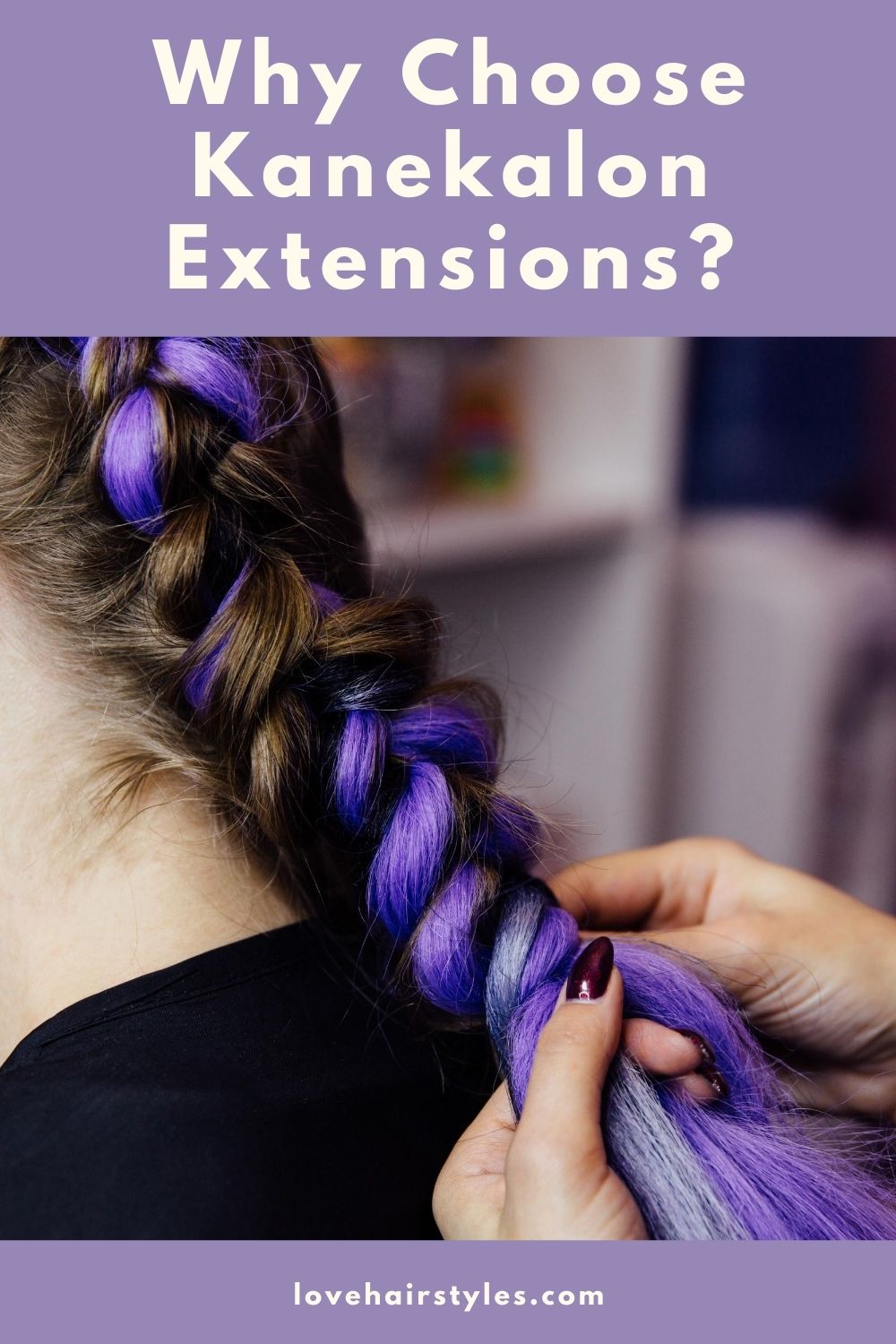 Thousands of women from all around the globe choose kanekalon extensions for their creative potential. Well, not for no reason. If you're considering different synthetic hair options, here's why you won't go wrong with the popular choice of modern ladies.
Soft and gentle to the touch
The tactile experience with kanekalon can't leave one indifferent. Its lightweight material feels amazingly soft against the scalp and actually looks and feels like real hair. One thing that makes it different than human hair is that it's tangle-free.
Flexible & stylable
The kanekalon technology is made with practicality in mind: it allows you to use hot water to set the curls and seal the tips to keep up with the perfect and secure look of your hairstyle.
Safe
Not only is kanekalon hair flame-retardant but it also has self-extinguishing properties: once you remove the hair from the source of fire, it will stop burning itself.
How to Take Care for Kanekalon Braids
Just like your hair, your extensions need proper care to look their best. While the care routine is far from being a commitment, following it is crucial not only for the great look of your kanekalon hair but also for the health of your locks.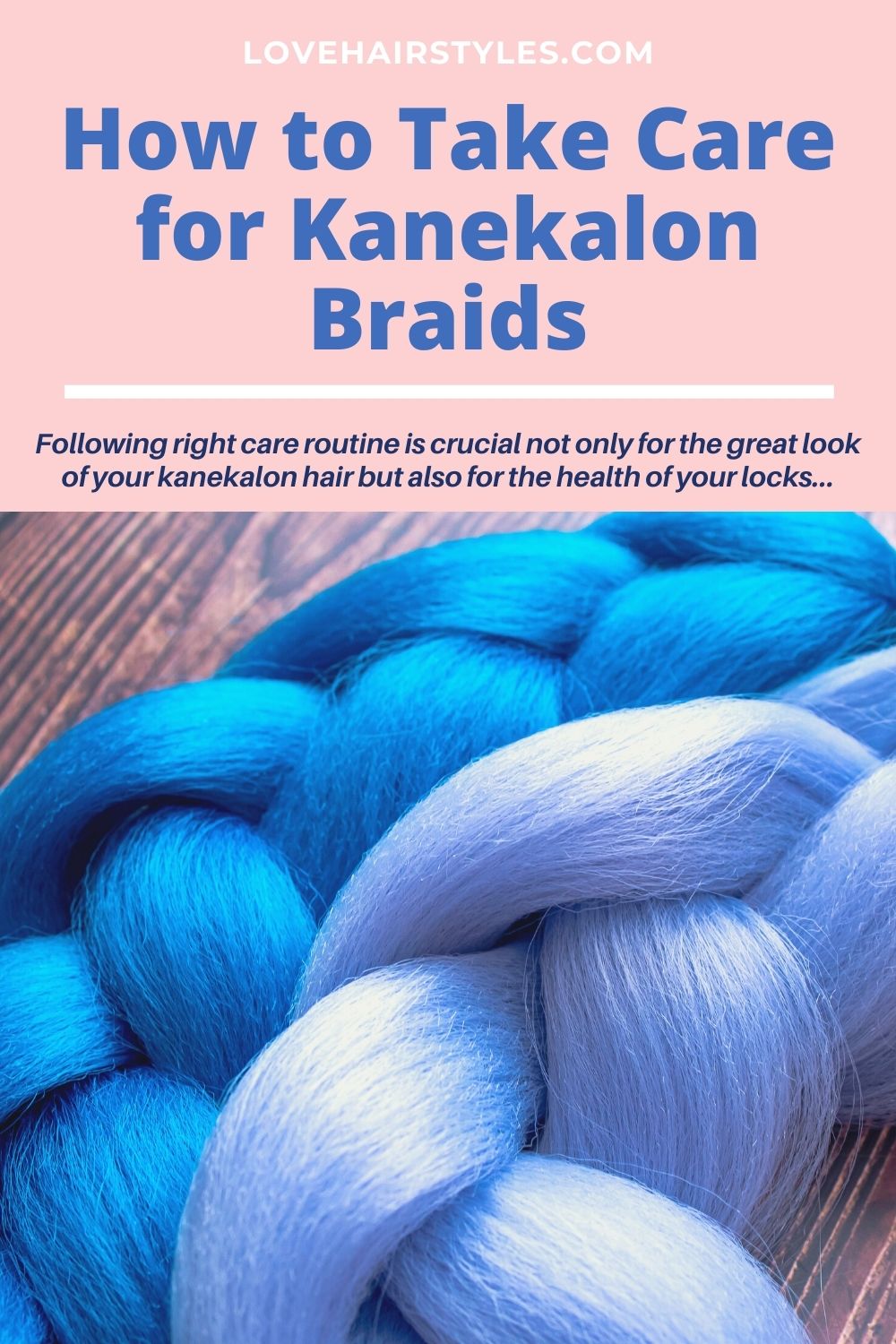 Don't keep them for too long
You can use the extensions for a variety of styles, playing with anything from box braids to Senegalese twists. But you do need to unravel them in time so as not to damage your own hair.
Let them air dry
Even though most kanekalon extensions are heat-resistant, it's better to limit exposure to heat for better appearance of the fiber. For that reason, it's recommended to leave the hair air dry instead of using a blow-dryer.
Protect them at night
Make sure to wear a satin scarf at night to maintain the moisture in your hair and keep the braids in the best shape. Alternatively, you can go for a silk pillowcase if you don't like to wear your hair up at night.
Keep them fresh
Spritz your braids and extensions with alcohol-free moisturizers to keep up with the fresh look and feel.
Original Braiding Ideas for Kanekalon Hair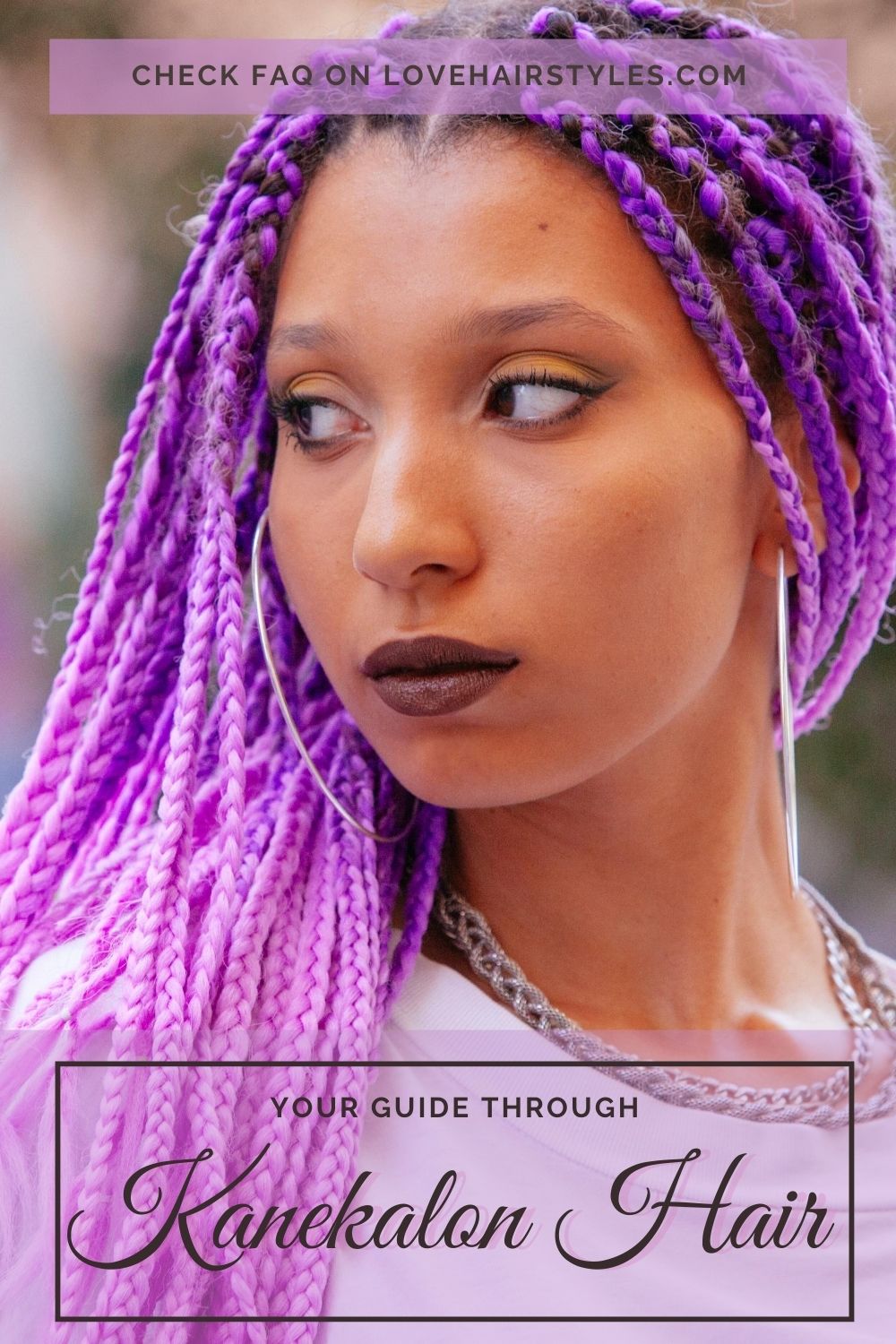 Now that you know what to expect from the kanekalon routine, it's time to discover the endless styling ideas you can try with extensions! From colors to shapes and sizes of your braids, as well as types of braids, the number of ways how you can experiment is limitless. And below, you're going to see the most impressive ideas that have taken over the Instagram and Pinterest feeds!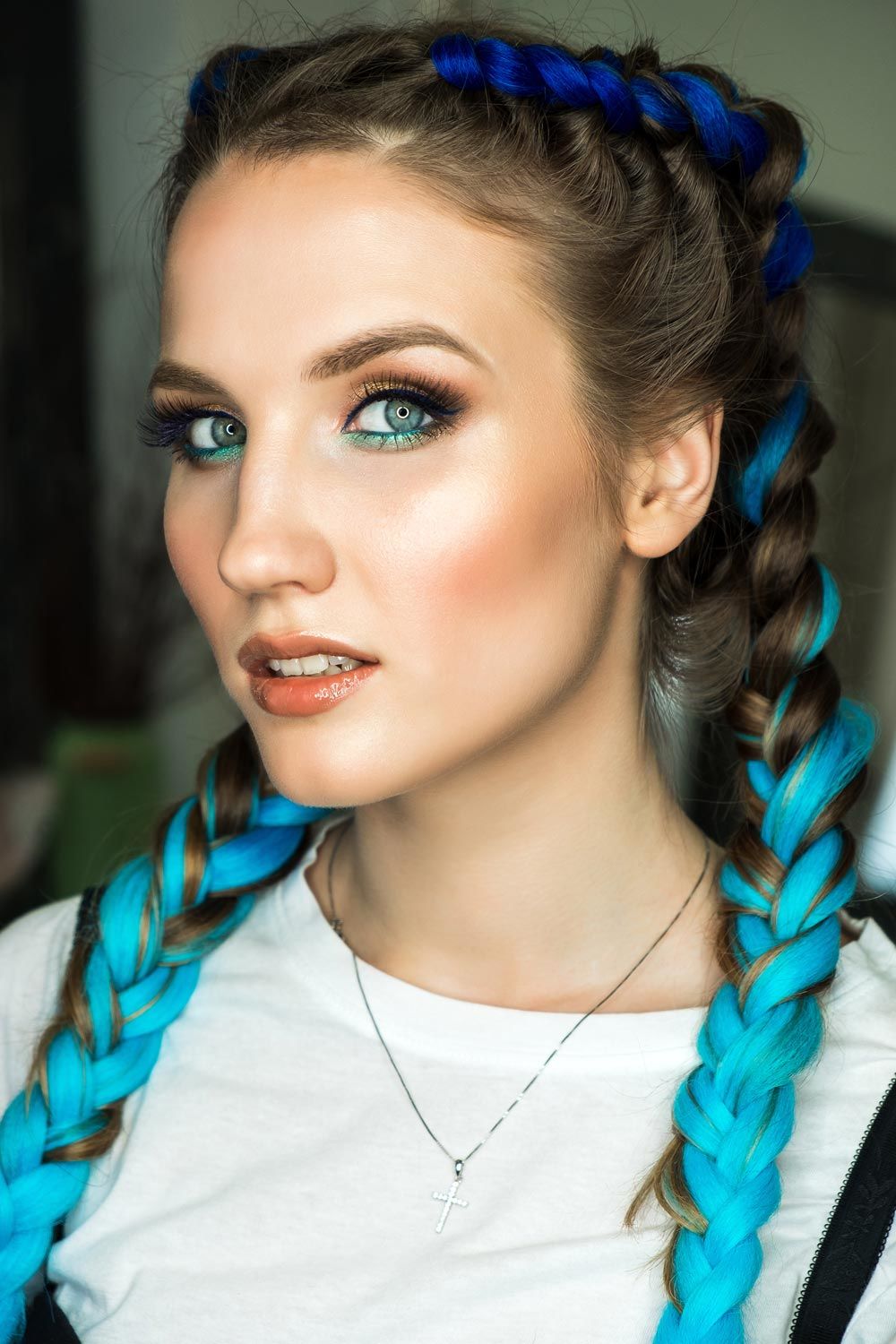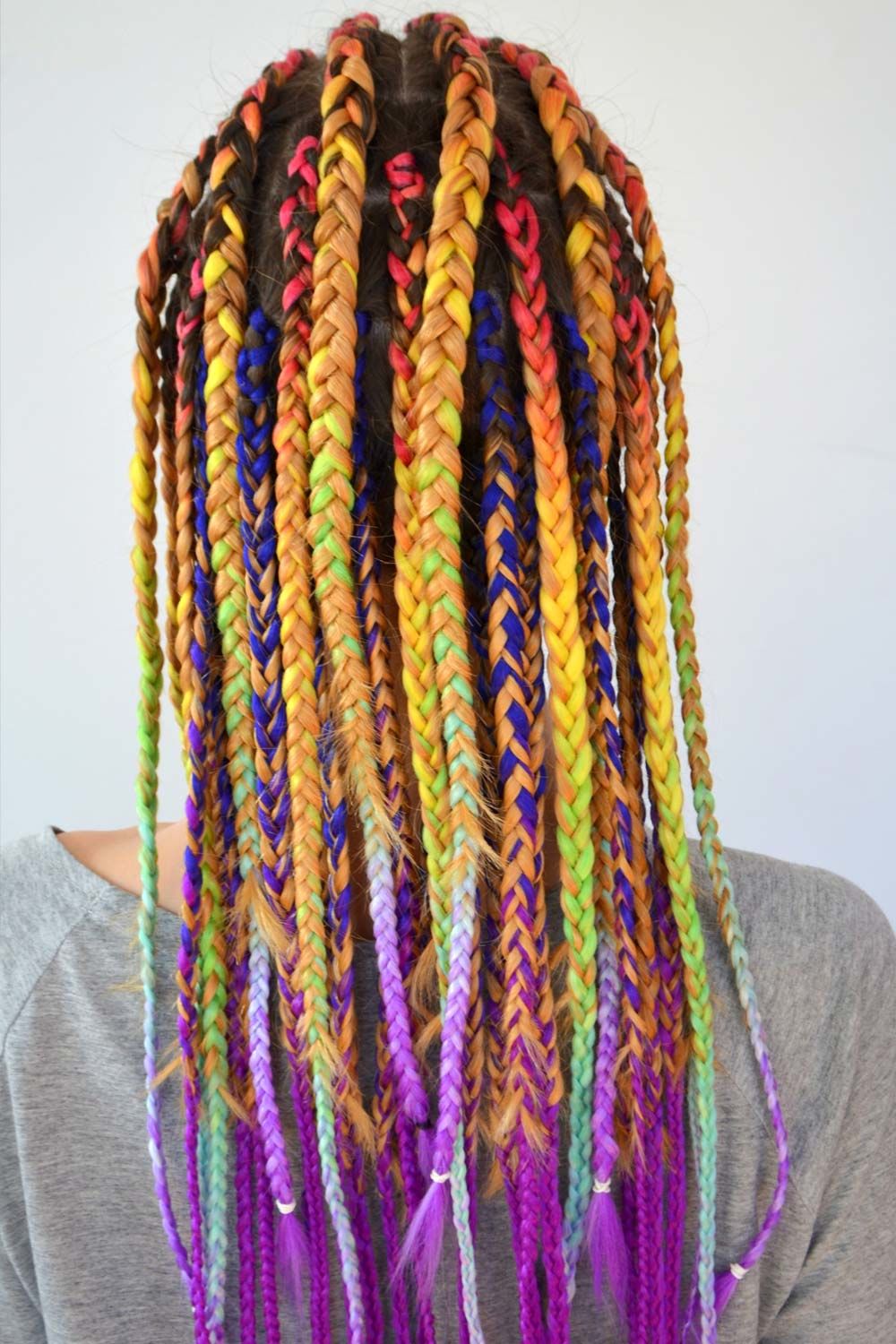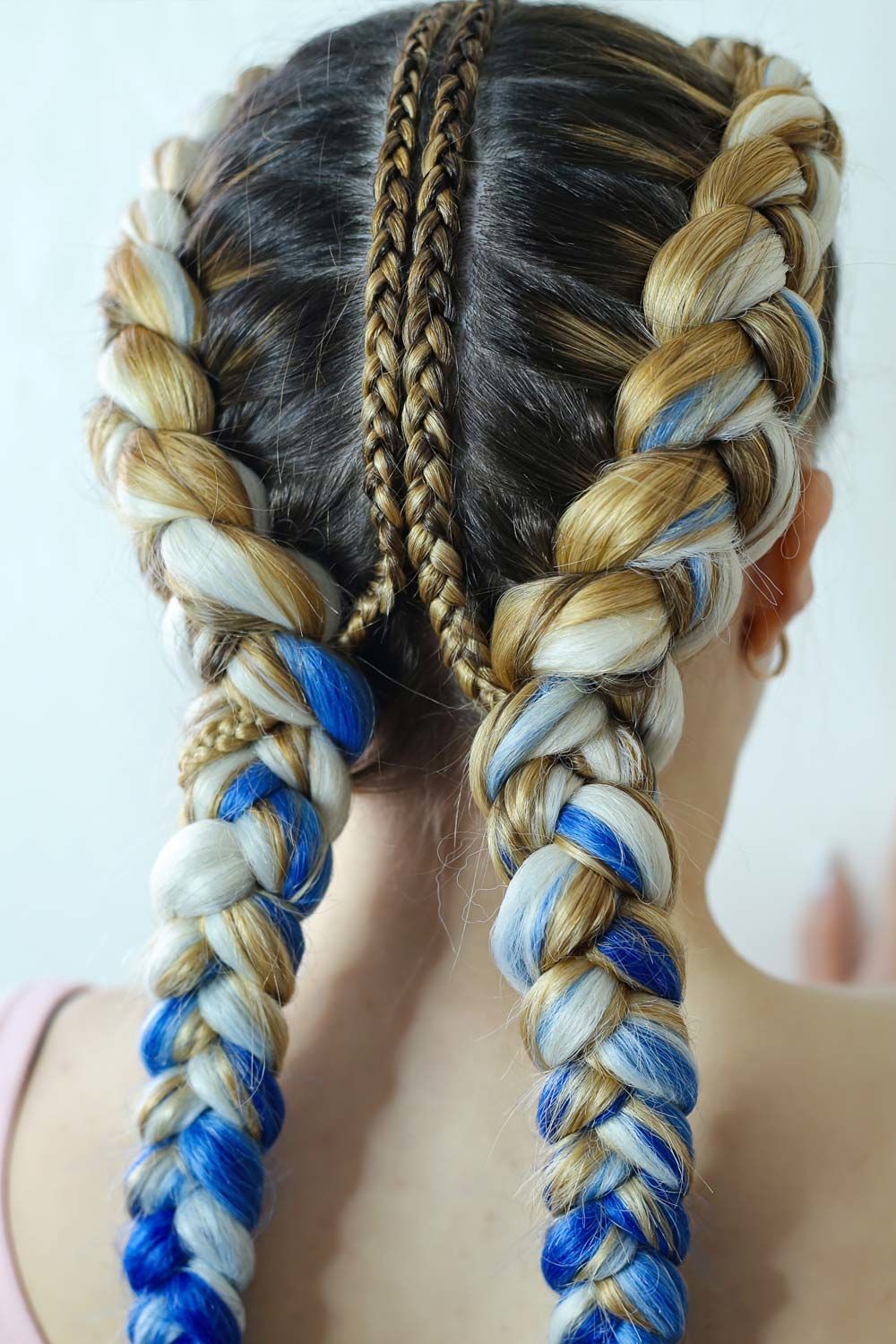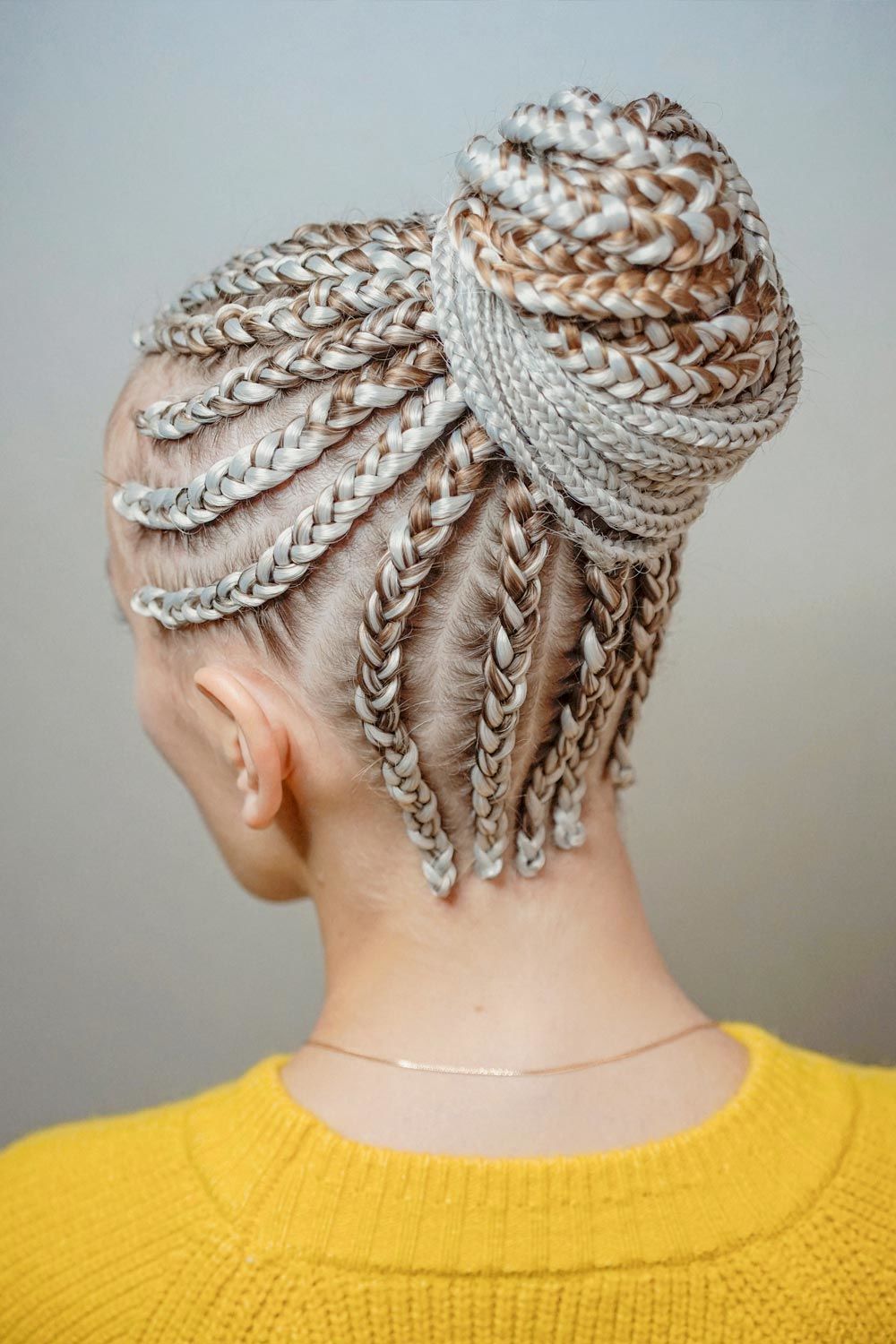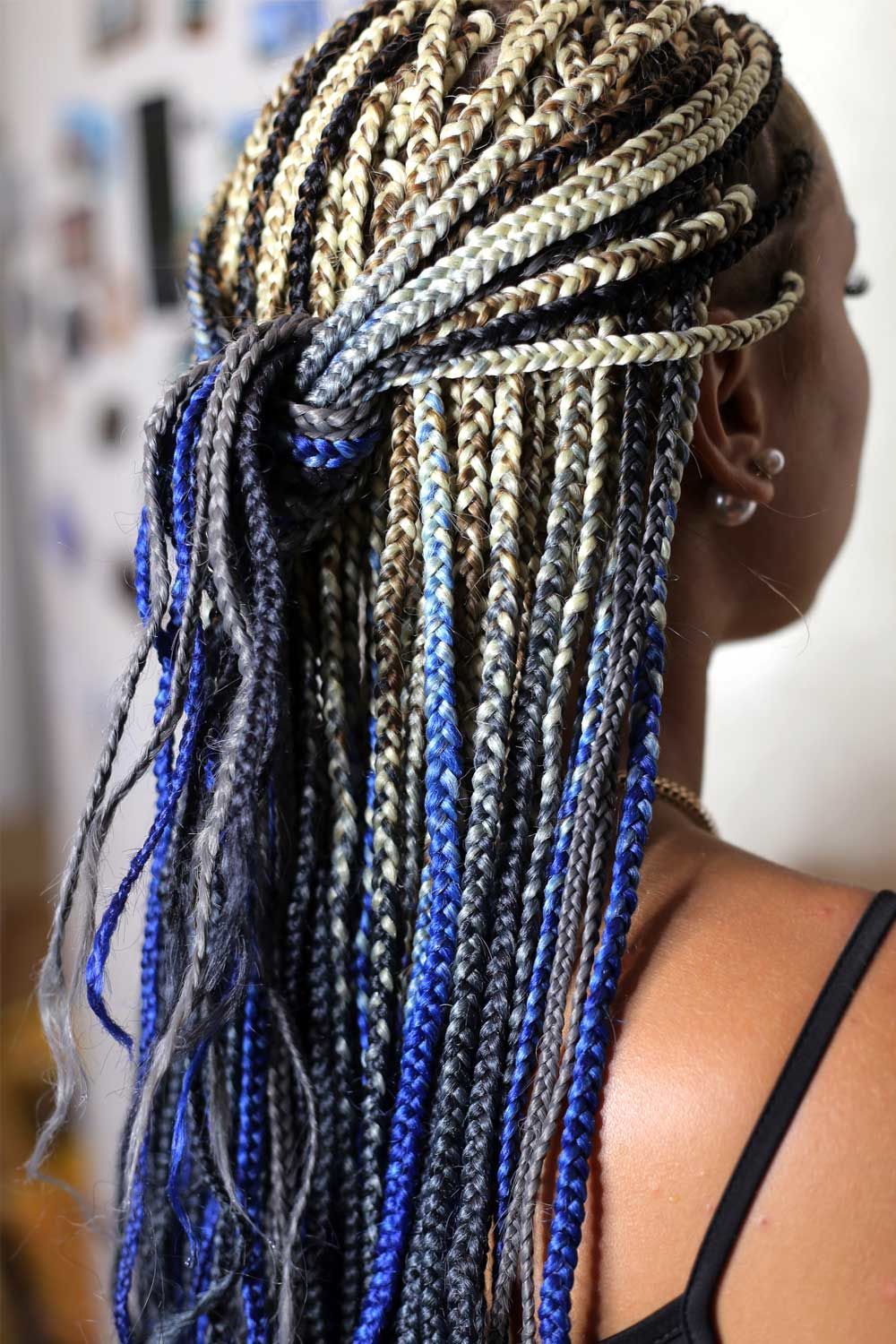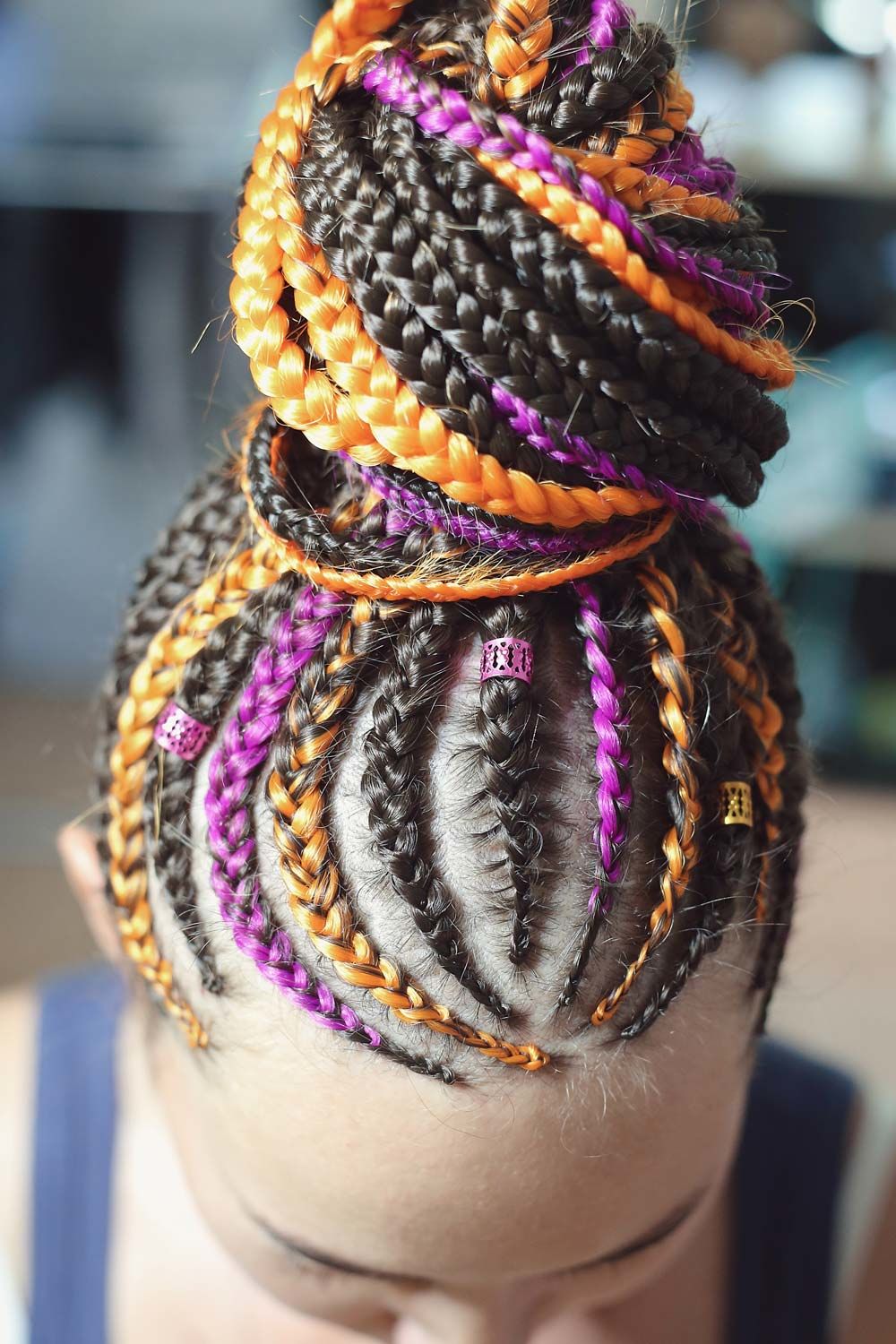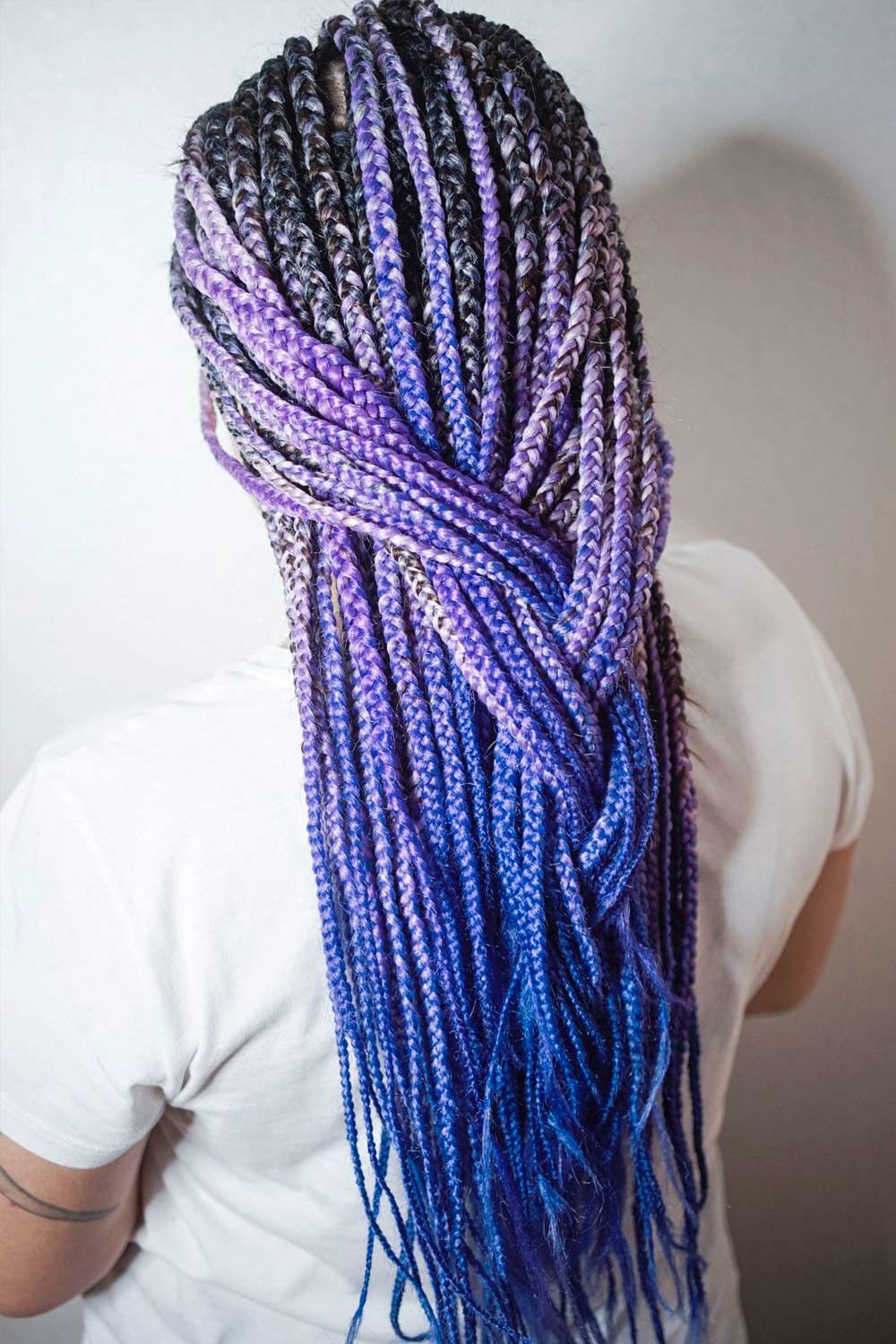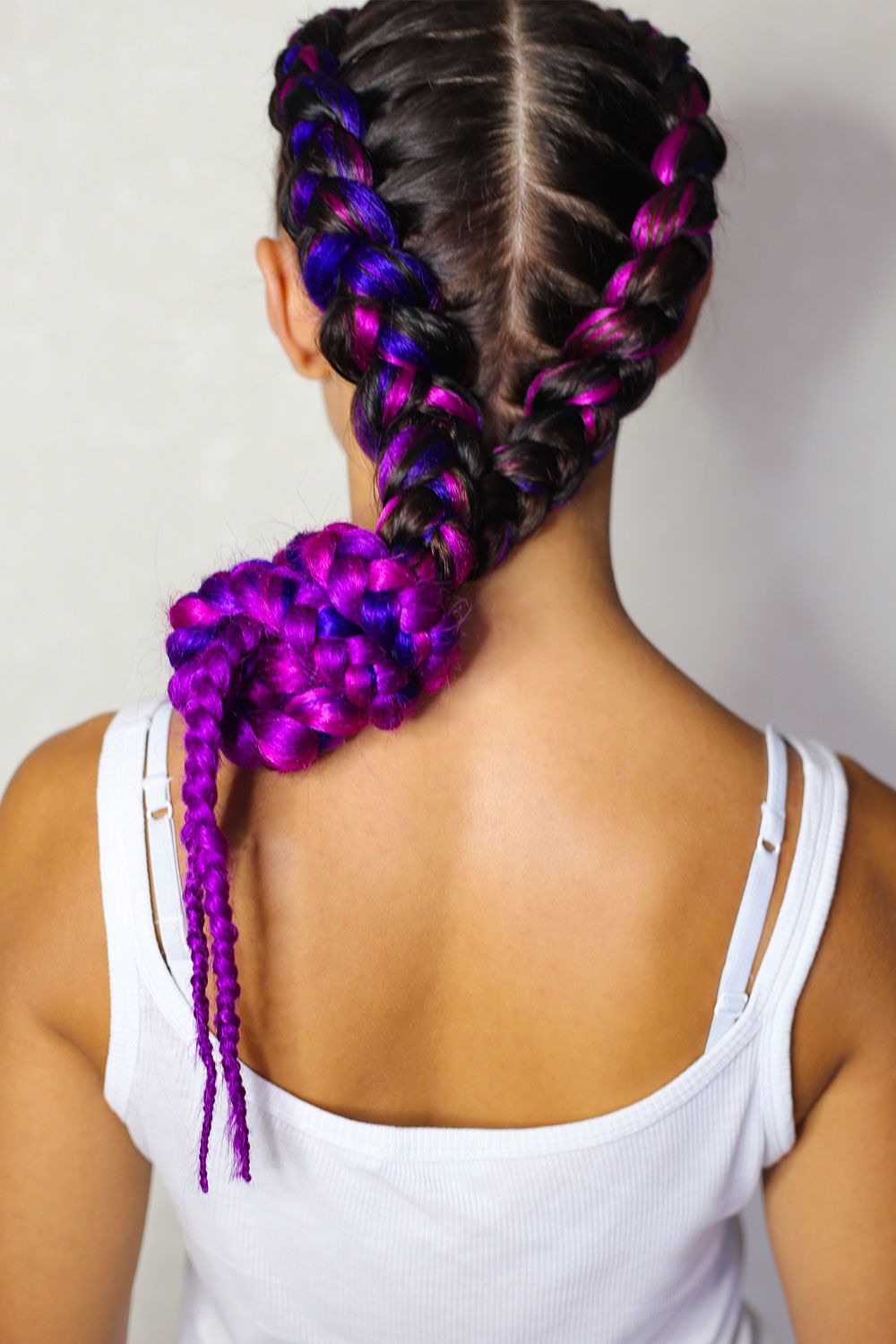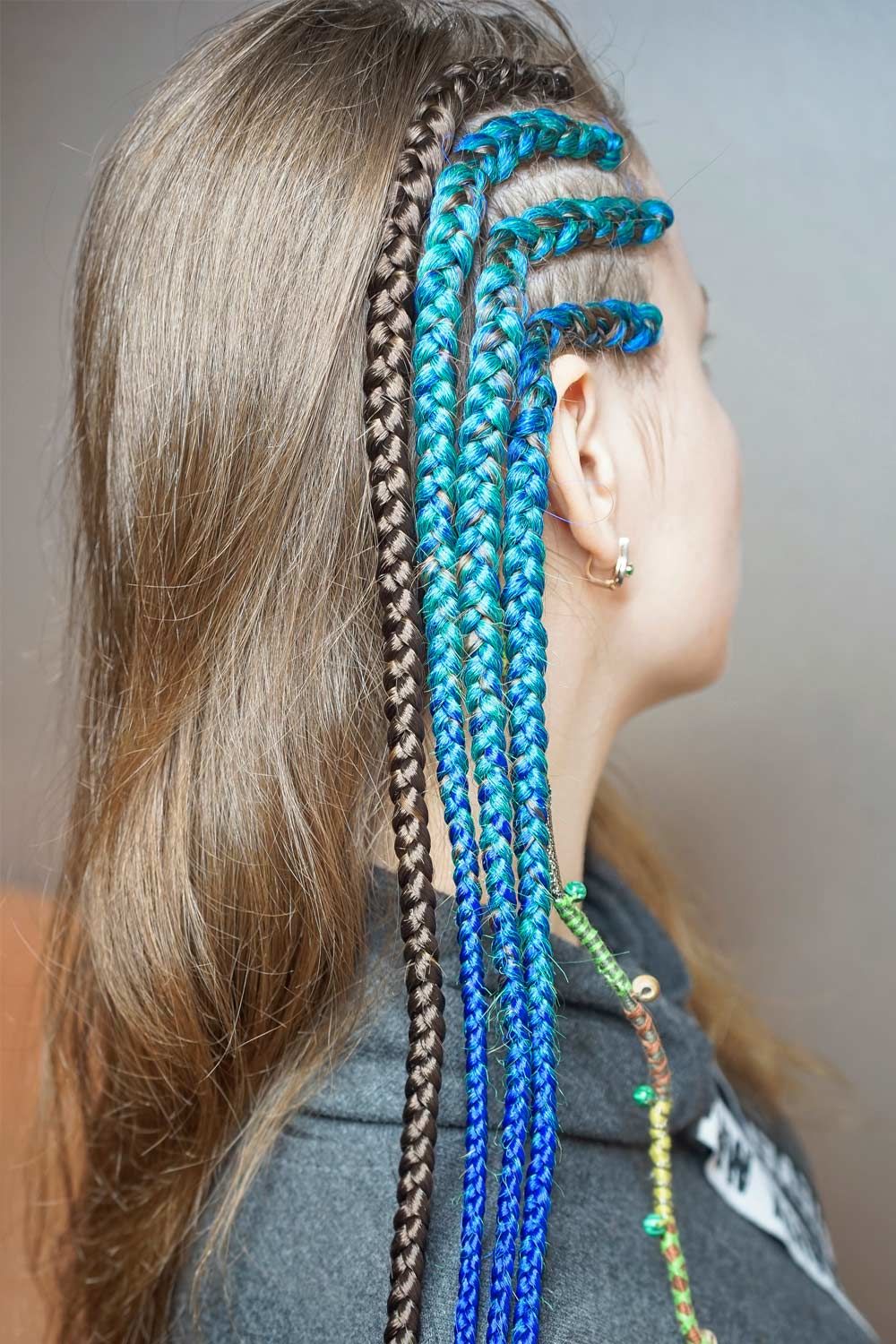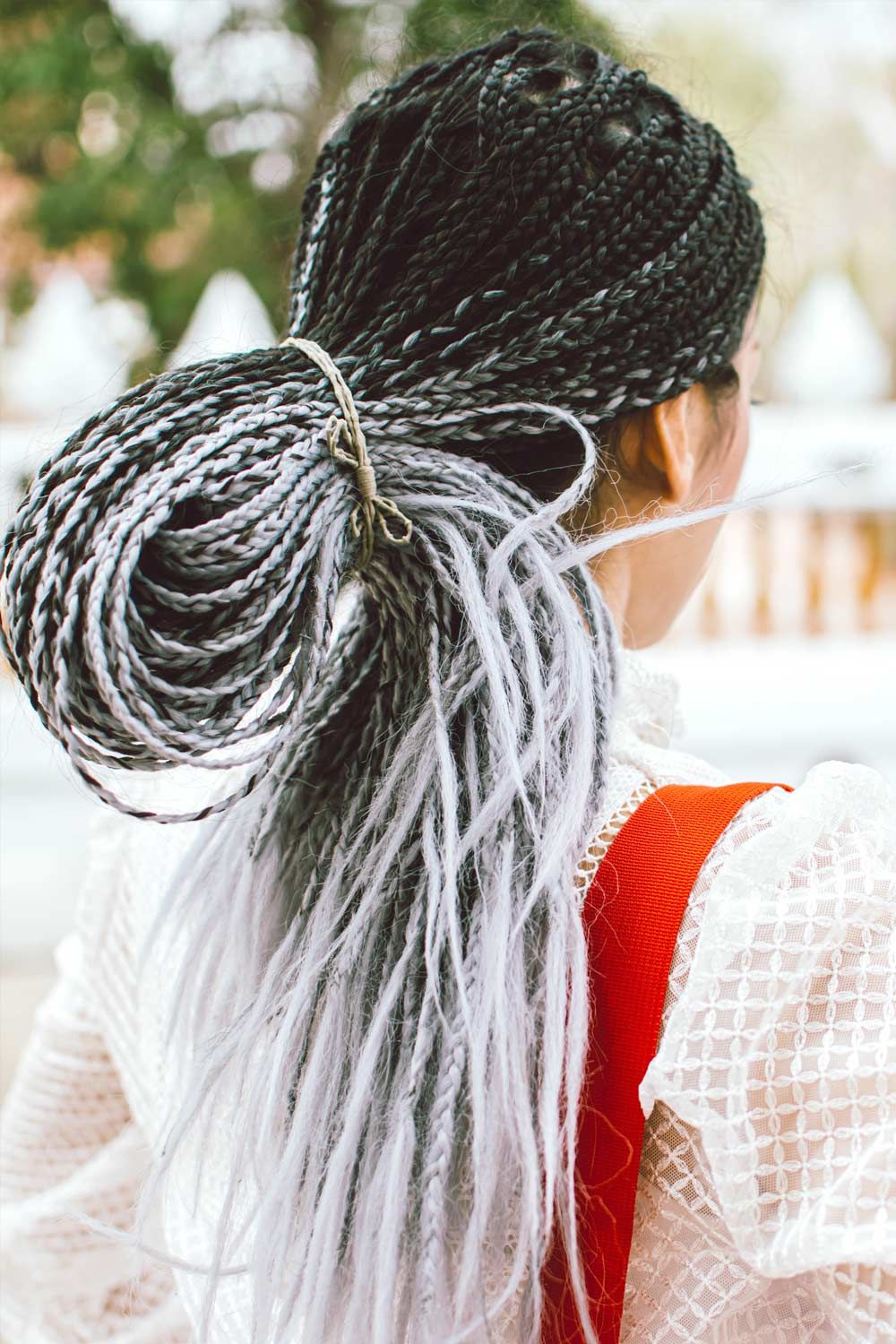 Kanekalon hair is a fantastic option for women who want to try something new without fear of damage and commitment. With lots of color options available, you can switch from natural to super bright braided looks and give a shot to different styles while not changing anything in your hair. Today, you've learned everything you need to let the art of kanekalon in your life: it's time for hair experiments!
Was this article helpful?