As it turns out, kids haircuts appointments have nothing to do with our regular salon visits. There is a range of things to consider to satisfy our demanding little clients, which, in most cases, aren't really clear at the fist haircut time. And it goes without saying that a child's comfort, wherever they are, is closely connected to your comfort. For that reason, we've prepared an ultimate guide on taking your sweetie to the hairdressers without stressful teardrop-experience, therefore making you and your kid happy and good-looking.
How To Find The Best Place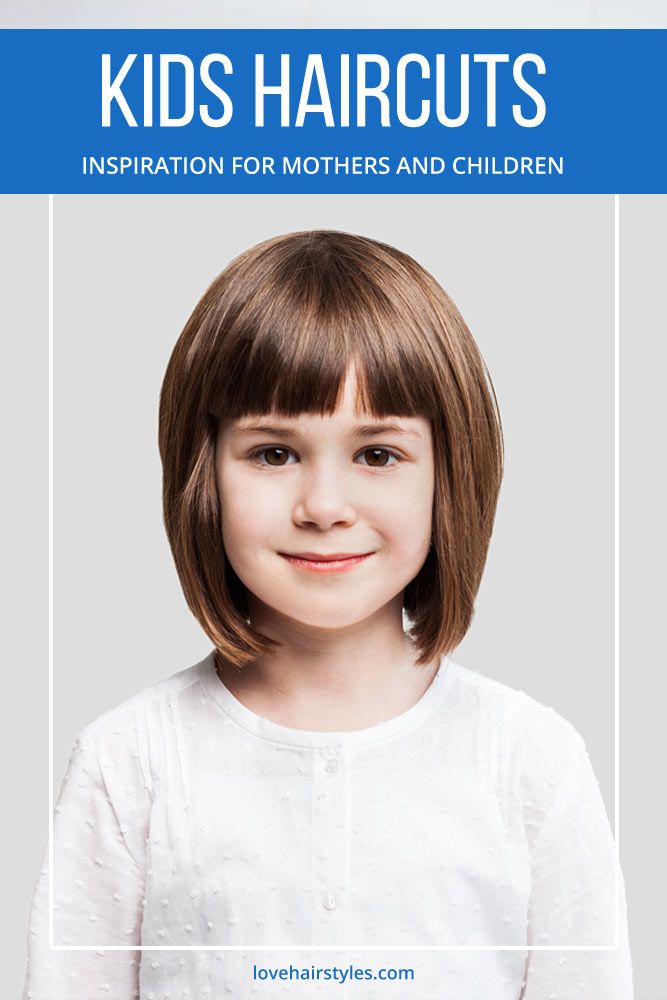 Source: Kite_rin/Shutterstock
The very first, and probably the hardest part of getting haircuts for kids is finding the best salon. The truth is, you can't know for sure if a stylist near you gets on well with children, as well as how one or the other salon handle kids as clients. And this is when word of mouth should come in: ask other moms where they get their kids' hair done, check those places on the web and call there to go over the details.
Also, you can check out the most recommended salons at Yelp and ask whether they're geared for working with kids. There are some salons like Cookie Cutters designed specifically for kids with fascinating kid-themed interior and kid-friendly staff.
Where To Find Cool Kids Haircuts Ideas?
When it comes to inspiration, nothing can beat Pinterest and Instagram. More and more salons are posting their amazing works using the #kidhaircuts hashtag, following which usually doesn't result in countless ads. On both platforms, you can specify the search and find stylish boy haircuts and cute little girls haircuts.
No Stress!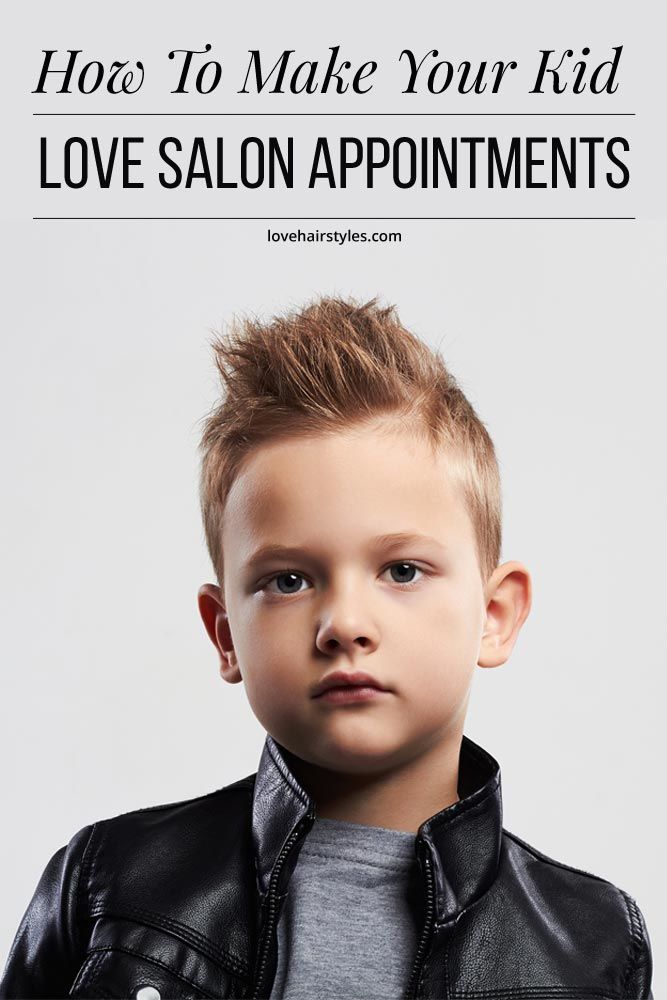 Source: Eugene Partyzan/Shutterstock
It's no secret that kids tend to get stressed out when their parents feel that way. Stay calm when entering a brand new place and introducing it to your child. Show your little lady or gentlemen that there's nothing to be anxious about, thus setting the right mood for the long-awaited appointment.
Try A New Hairdresser
Hairdressers that know how to do a kids haircut aren't necessarily good with kids, that's a fact. And there's nothing bad about it, a lot of people find it hard to find a common language with children. Your task is to not be afraid to change a stylist if your child isn't happy about the appointment. If the stylist has already started cutting, help your kid get through it and don't go back to this place. Both of you will be surprised by the difference a better stylist will make.
Try A New Salon
Although most salons claim to be kid-friendly, there's still a possibility your child won't feel comfortable there. Change the salon once you see if your kid is unhappy about the first hairdresser's and try finding something more suitable for children. Such salons have a small kid area, where they can hang out with the slide, draw, read books, and simply enjoy themselves in a pleasant cartoon-themed environment.
Prepare Your Kid For The Appointment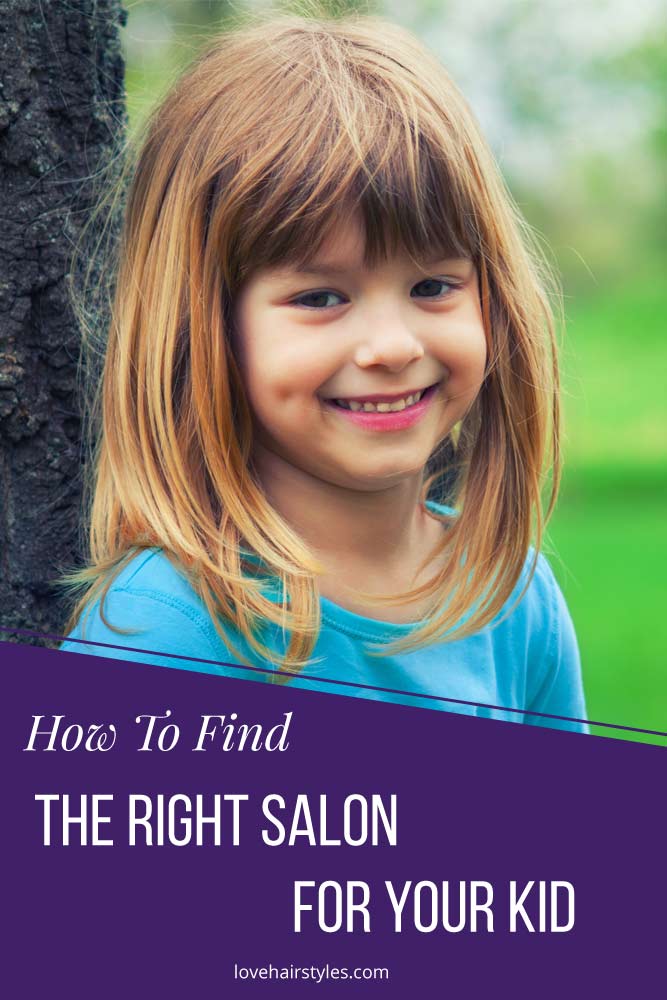 Source: Sasa Prudkov/Shutterstock
It's all about the attitude, remember? The same goes for children. Even a little preparation can make a difference, setting a positive mood for your kid. Take a comb and show your child what a hairdresser will do with their hair. Make sure to answer all the questions your sweetie will come up with and don't forget to spice things up with a little inspiration.
You can show your little man kids haircuts boys love today, telling how cool he will look. And if you have a little princess, you can choose her next look together. There are lots of fantastic kids haircuts girls look great with, as well as girls hairstyles with cute colorful clips that your little lady will love.
Also, to make sure your kid won't be scared of blowdryer's noise, do some rehearsal so that they know what to expect.
Toys Go First!
Before making an appointment, take your kid to the store and pick a new toy. Tell them that they can take a new friend with them to the salon and that the hairstylist will even allow them to play while they get a cut. Such tactics work wonders distracting anxious children, drawing all their attention to the toy.
Or, you can find a salon that takes a special approach to children and looks rather like an amusement center. TV screens in front of every seat, various toys, and kids' favorite shows and programs will do the attention-grabbing trick.
Best Time To Get A Haircut
It doesn't matter how simple or short haircuts for kids you choose, you still need to find the right time for that. You will definitely want to do it in your free hours and when your child feels their best. As told by lots of mothers, weeknight haircut sessions are the most convenient and less crowded than those on weekends. Of course, if you have a preschooler or toddler, go to the salon only after the child is fed.
Do It Yourself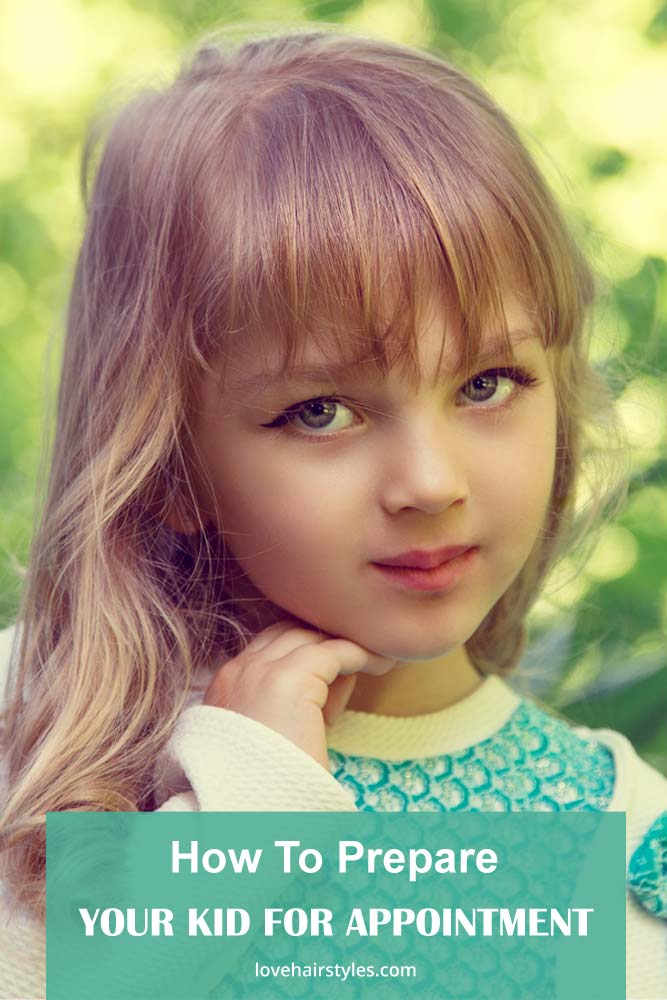 Source: Sunlike/Shutterstock
Some mothers cut their children's hair at home to keep themselves, as well as their kids, away from stress. It surely requires time and patience, so if you're not sure you will have time to learn the basics yourself, it's better to leave it all up to professionals. However, there are plenty of Youtube tutorials that tell how to create cool kids haircuts for beginners, showing creative haircuts styles for kids of all ages. Just enter into easy hairstyles for girls or boys as your search request and choose the look that you like best.
When To Get The First Haircut?
It's a real personal decision that depends on how fast your child's hair grows out. In general, children don't grow hair until they're 2 years old. But if your kid is younger than this age and already has stubborn hairs getting to their eyes, it's time for a trim.
By the way, you can wait for the birthday and make the first haircut another special occasion: it will make your child rather excited than anxious about something new. There are also mothers who don't cut their children's hair until 5 years old. In other words, there's no universal age for the first trim; it's up to you.
How Often Should I Cut My Child's Hair?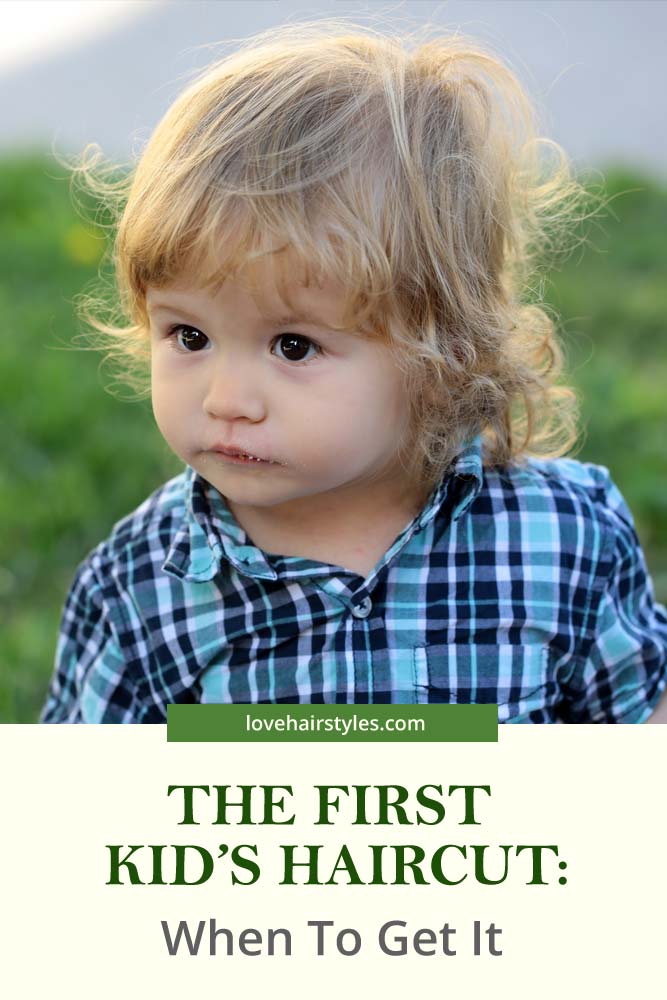 Source: Volodymyr Tverdokhlib/Shutterstock
That's a question of personal preference. It may depend on the types of kids haircuts. For example, if you and your kid choose a classic short crop, the next time you see the stylist will be in months. And if you go for something with bangs and layers, or even kids' mohawk, it will require a regular visit.
Obviously, you should make appointments based on the growth and type of your kid's hair. Thick and curly hair types are prone to damage and tangling, so regular trimming is mandatory.
Kids' haircuts are a whole stage that you and your beloved child should get through together. And this post is here to keep you away from bad experiences that many moms encounter during their first haircut. Now that you know how to make your kid happy and how to prepare them for little changes, there's no need to worry. Good luck with your new haircuts!
FAQ: Kids Haircuts
Which is the best hair cut for kids?
Side-swept bangs with tapered sides.
Side part mid skin fade.
Pompadour fade.
Textured bangs for short sides.
Spiky hair with a low fade.
Should I get my 3 year olds hair cut?
There is no right age for a first haircut, although depending on the length of their hair, boys commonly need their first haircut around their first birthday. Girls, on the other hand, may not require their first haircut until they are four years old.
How do you cut a toddler's hair that hates it?
If your child's phobia of scissors is really strong, consider using clippers or a long-handled razor. It is great if you have a buddy to put your toddler at ease. Some hairdressers frequently cram two youngsters into the same chair and alternates hair cutting and funny asides.