If you are a cool parent, then your little one should get a kids mohawk, in case they have not already. This edgy haircut will make your kid look like a Rockstar. With the short hair on the sides and a noticeably longer upright top, it easily creates high contrast and an impactful look. What is more, styling and maintaining your kid's hair will not take much effort or time. Looking for some inspiration? You are sure to find it in our guide.
Easy Styled Mohawk Haircut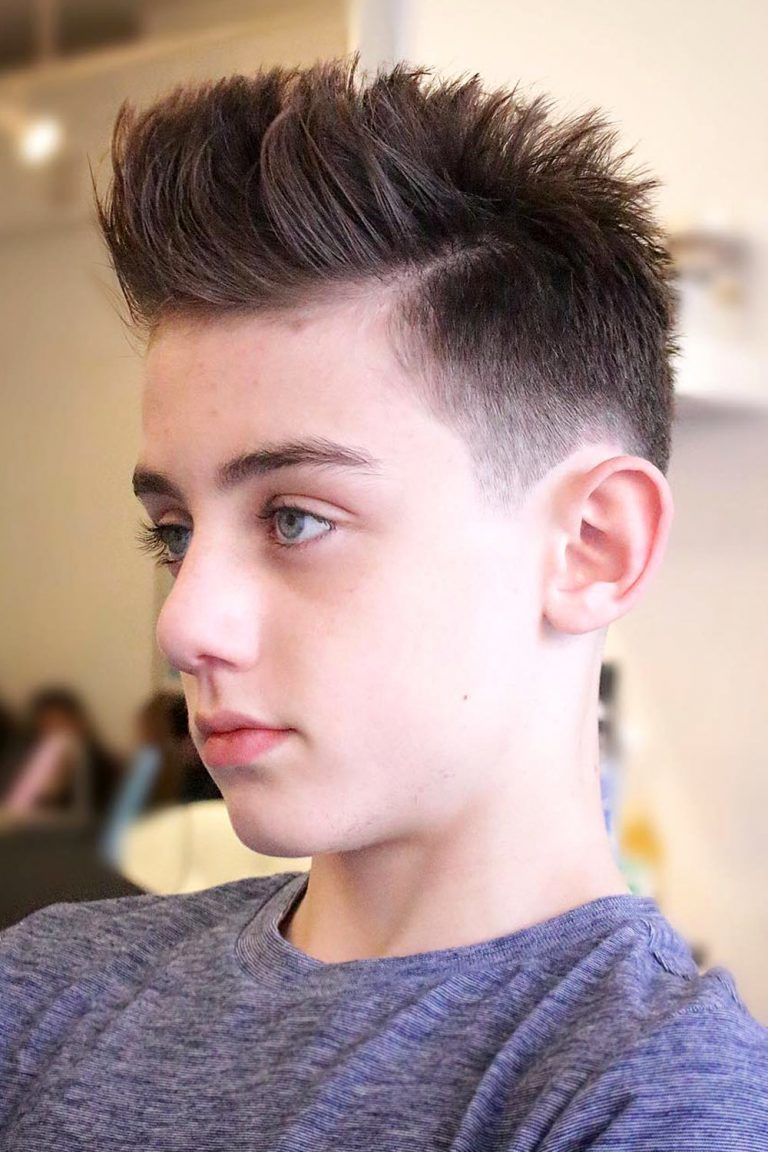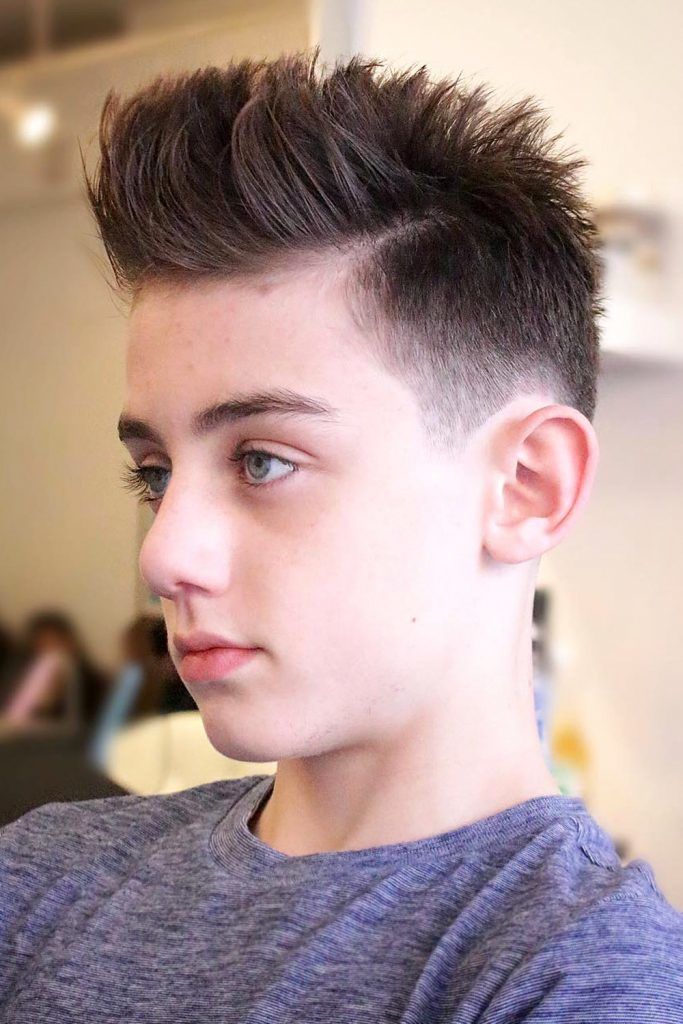 Credit photo: instagram.com/alexthegreatvivar
Let's be real. Your kid will hardly want to spend hours styling the hair. No wonder that the best kids' haircuts are considered those easy to style and maintain. That is why a mohawk for kids is always a good idea. Since the haircut already has quite a defined shape, you will just need to accentuate its texture with a tad of a hair styling product. To do this, simply scoop some hair wax or pomade with your finger, rub it between your palms and rake the fingers through the hair, brushing it upward. Doesn't sound like rocket science, right? Show it to your kid once and we are pretty sure that they will be able to style their cool haircut themselves.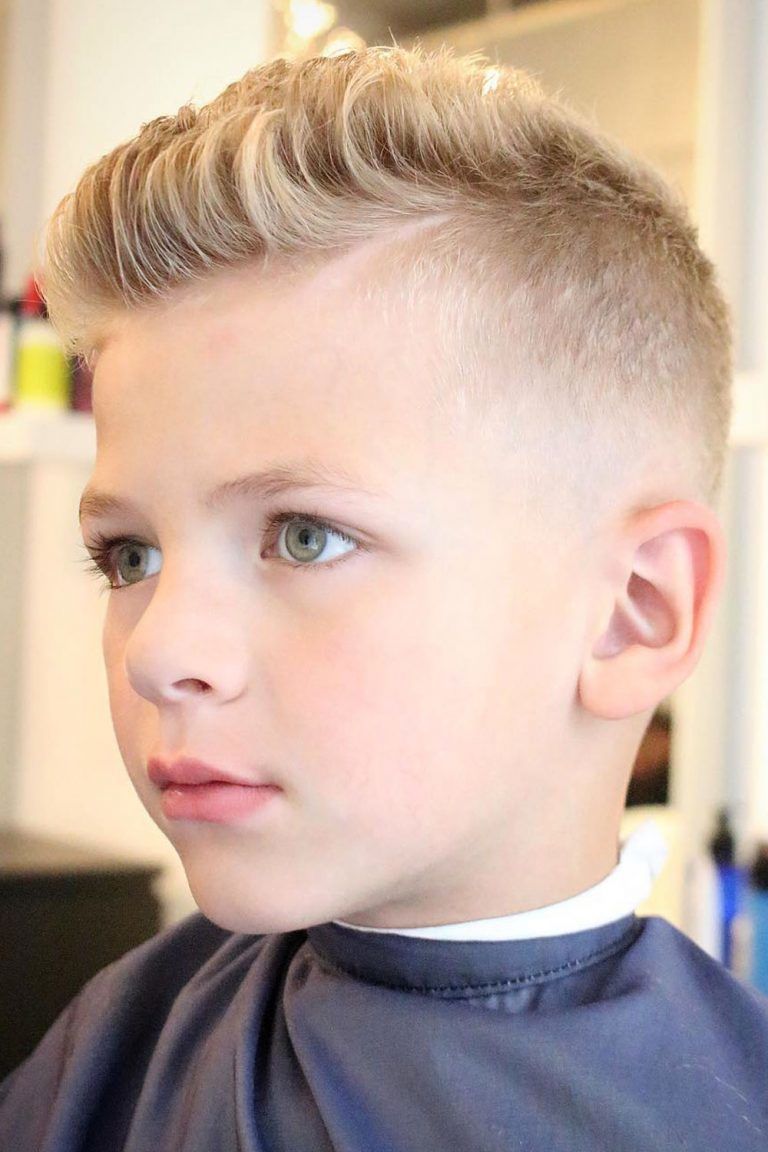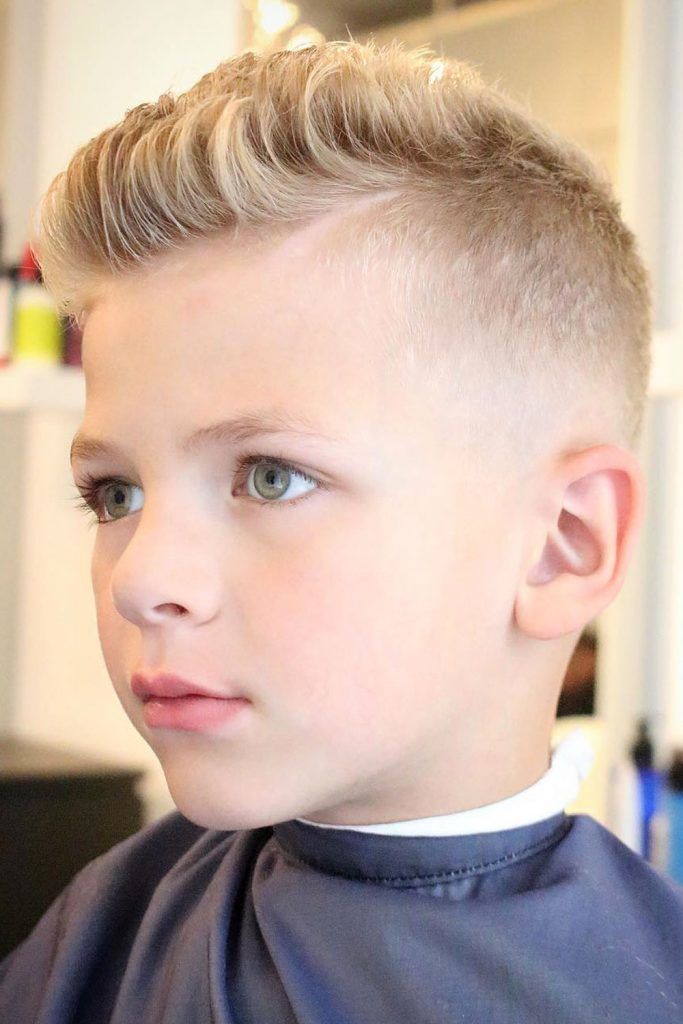 Credit photo: instagram.com/alexthegreatvivar
Culry Hair Mohawk For Kids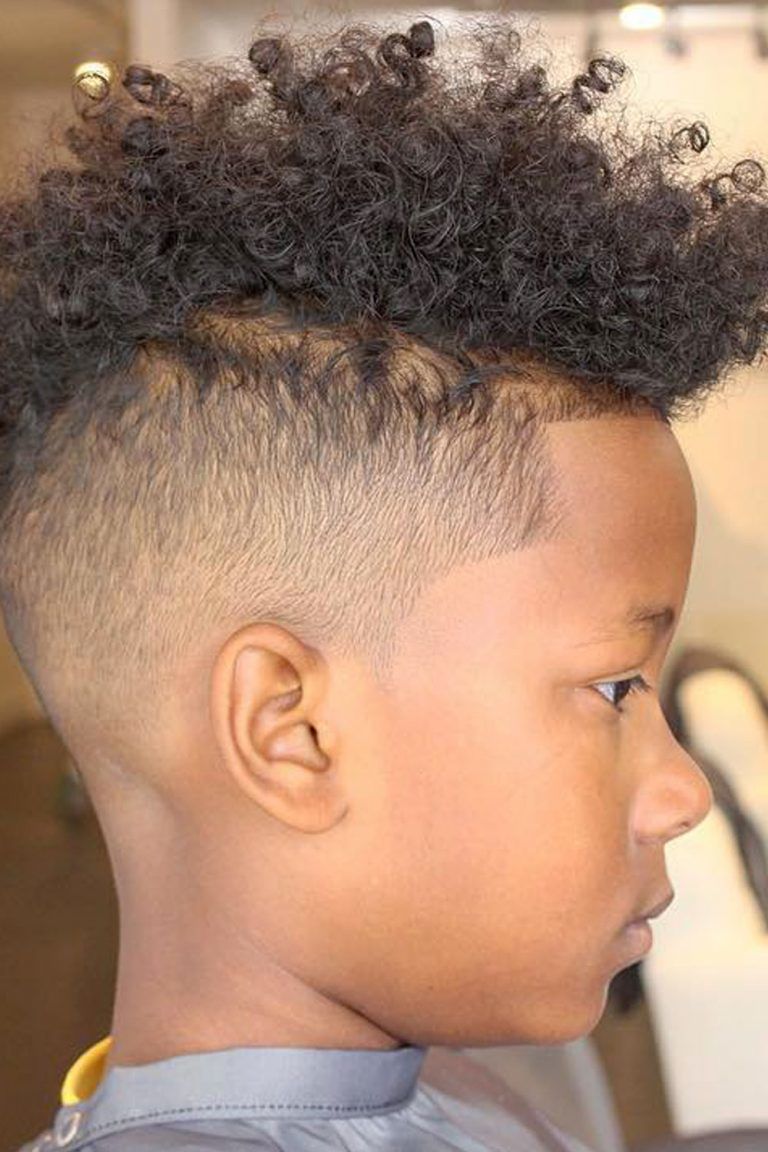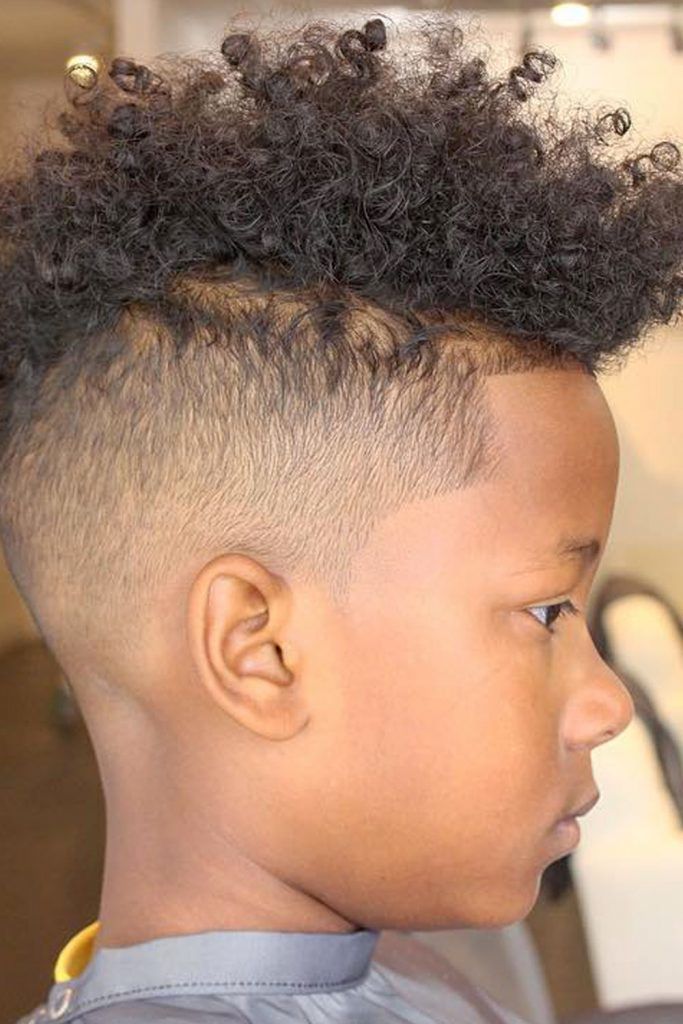 Credit photo: instagram.com/alexthegreatvivar
If your kiddo has kinky locks, they can also pull off a mohawk. Yet, because of the spiral texture, it may take their hair a little more time to grow long enough for a decent crest. But no worries. There are multiple variations of a mohawk haircut kids with curly hair can get. Even if it is just an inch long, you can already try to shape up a mohawk. Simply trim the hair on the sides short so it creates a contrast with the top. For a bolder look, get an undercut haircut, whereas, for a smoother transition, you may want to complement the mohawk with a taper or a fade.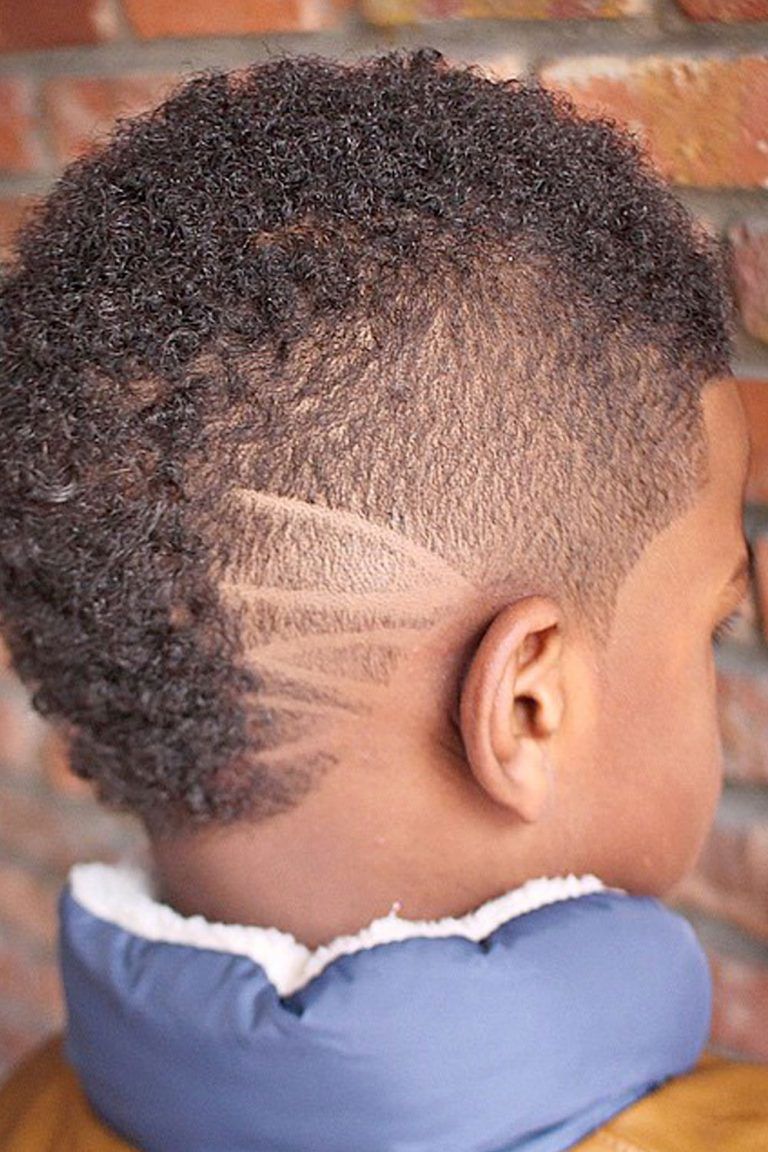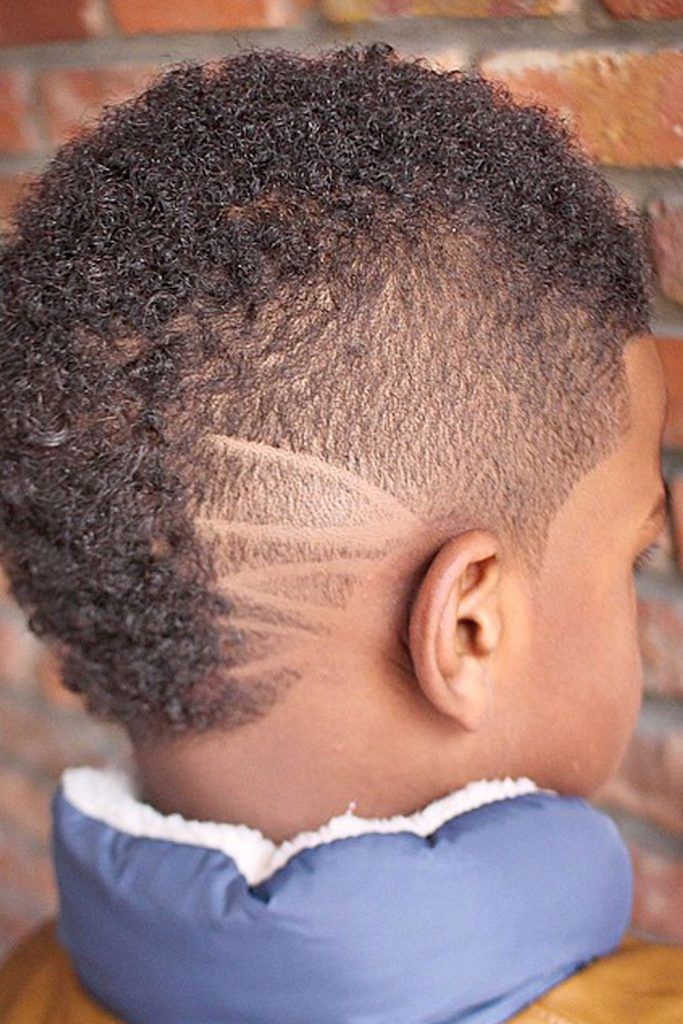 Credit photo: instagram.com/alexthegreatvivar
Kids Mohawk Fade With Hair Design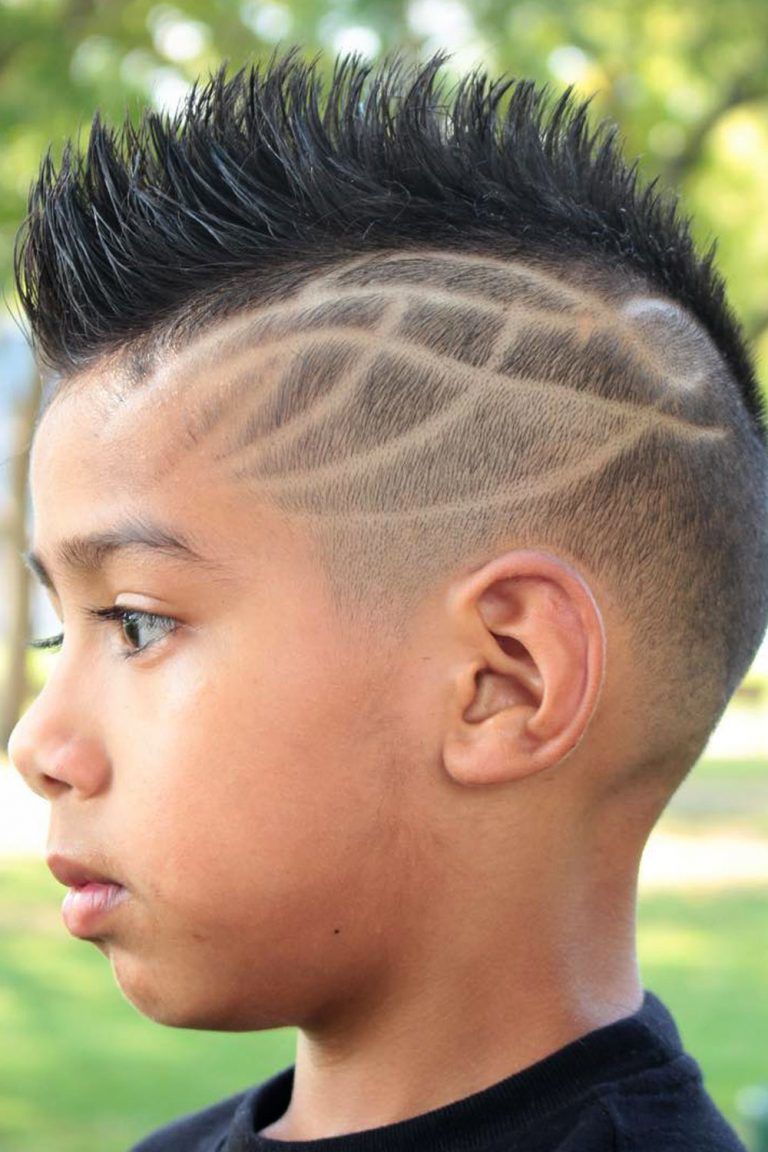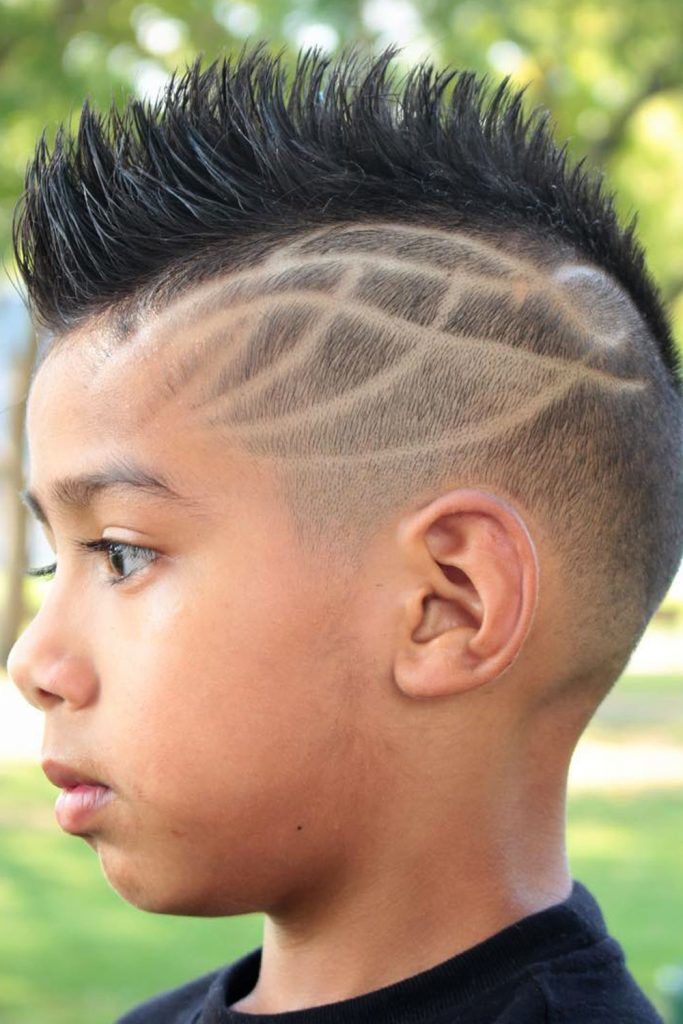 Credit photo: instagram.com/alexthegreatvivar
A kids mohawk fade is one of the most popular boy haircuts for good reason. It is trendy, neat and allows your little mod to express himself like no other. Since the hair on the sides is trimmed short, you can use it as a canvas to create the coolest hair designs. Keep in mind, however, that such a haircut requires regular upkeep. So, if you are not planning to pay frequent visits to your kid's barber, then opt for plain line hair designs, which you will be able to maintain yourself. Looking for something more intricate? Ask your barber to customize an individual design for your kid.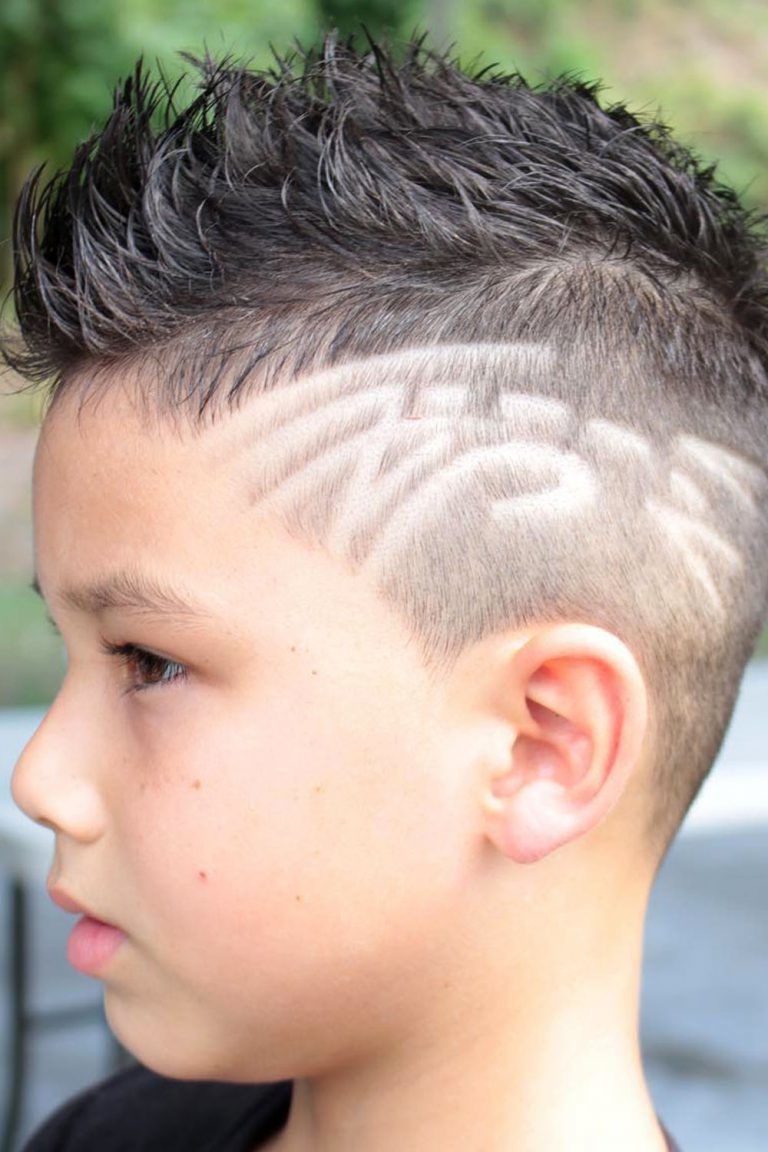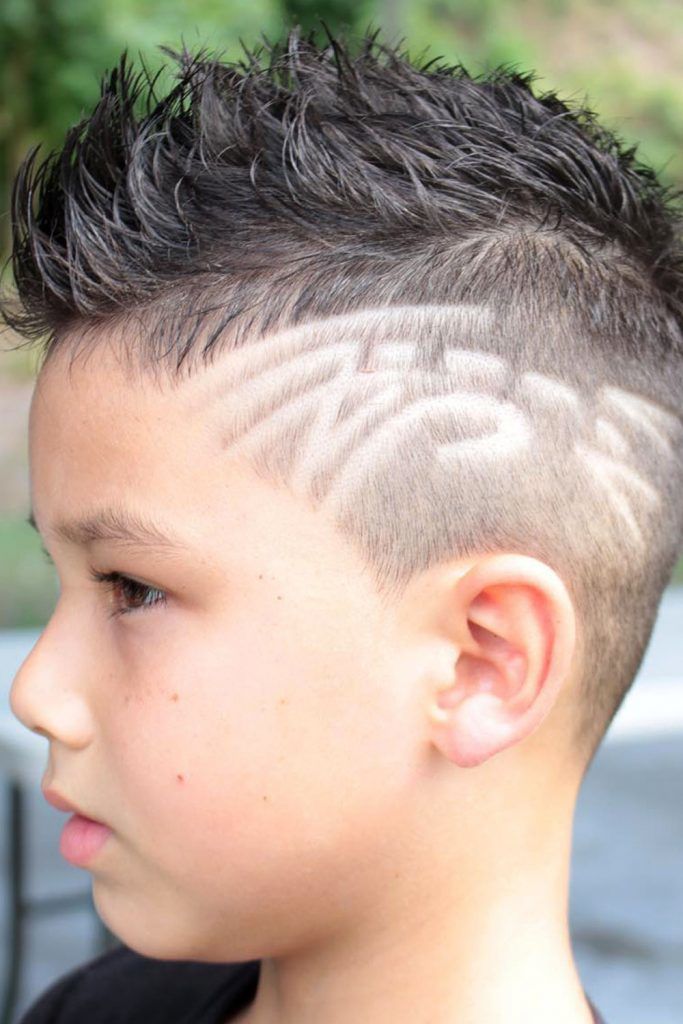 Credit photo: instagram.com/alexthegreatvivar
Colorful Mohawks For Kids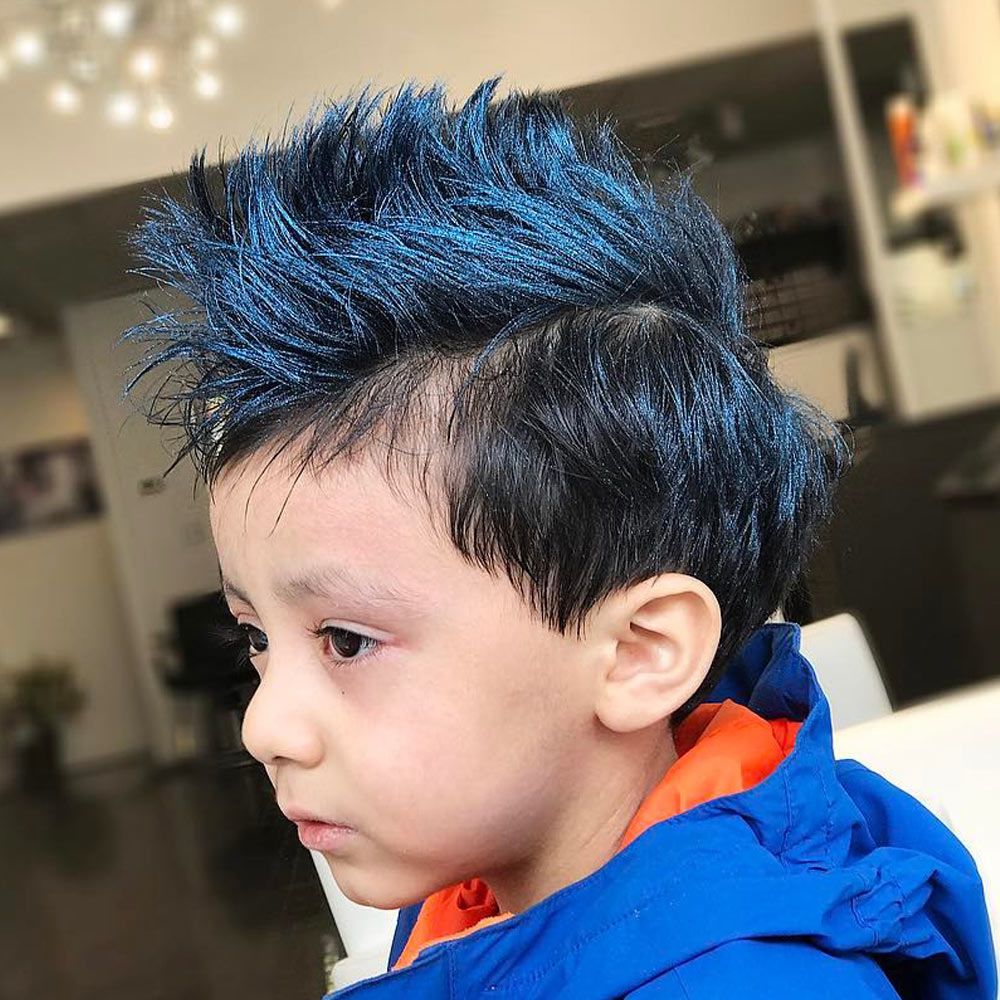 Credit photo: instagram.com/alexthegreatvivar
If you need kids hairstyle ideas for Crazy Hair Day, consider brightly colored mohawks. Being one of the trendiest alt hairstyles, they are not only versatile but also easy to get. Because they do not require dyeing your kid's hair permanently, there is no need to visit a hair salon. Take these simple steps to create a fun bright kids mohawk:
Get a kids mohawk haircut. For this, the sides need to be cut short while the top should feature a narrow strip of long hair in the middle.
Take a sparing amount of a hair styling product and work it into the hair on top.
Brush the top upward and push the hair together so that it creates a crest.
Take a color hair spray and apply it to the top. If you prefer a temporary hair dye or toner, you should use it before styling the hair.
Secure the hairstyle with a hair spray.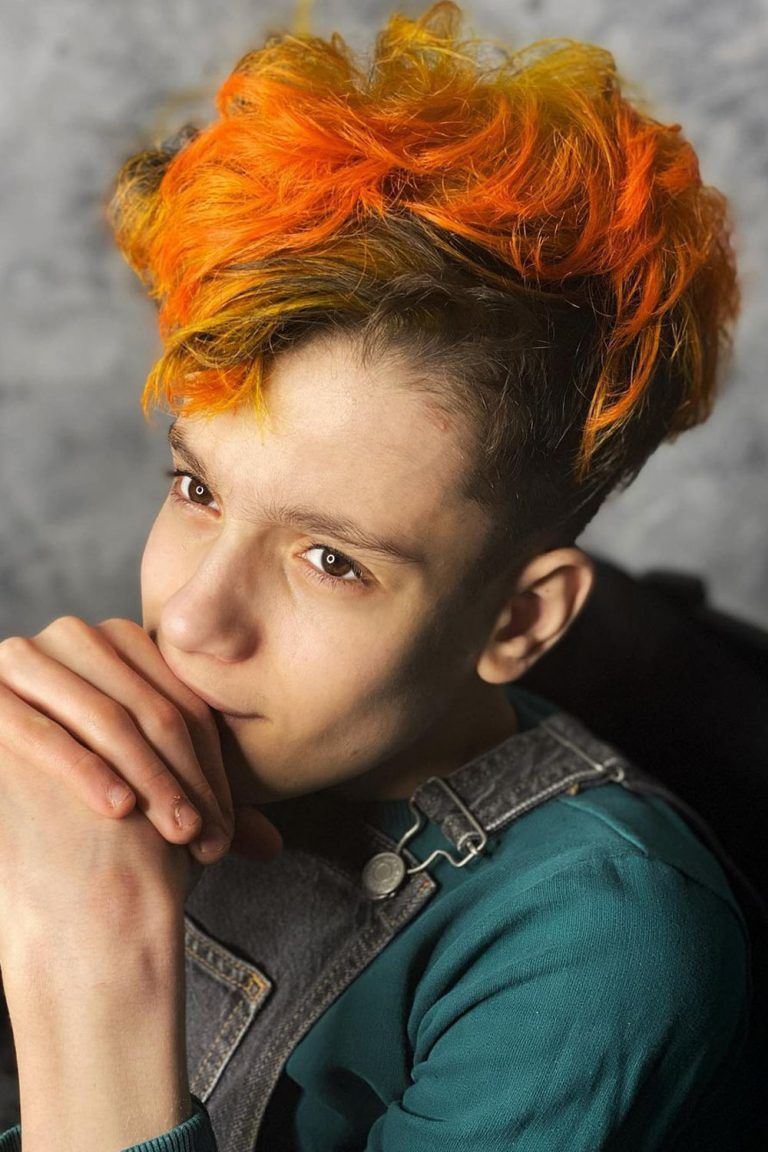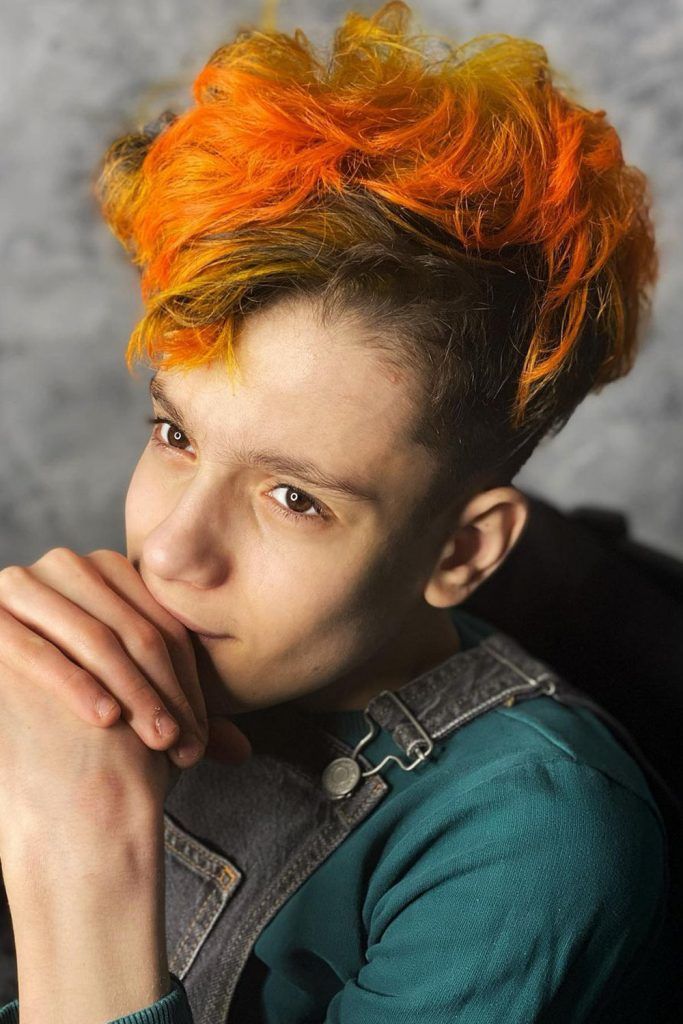 Credit photo: instagram.com/olga.lebedinskaya
Girls Mohawk With Braids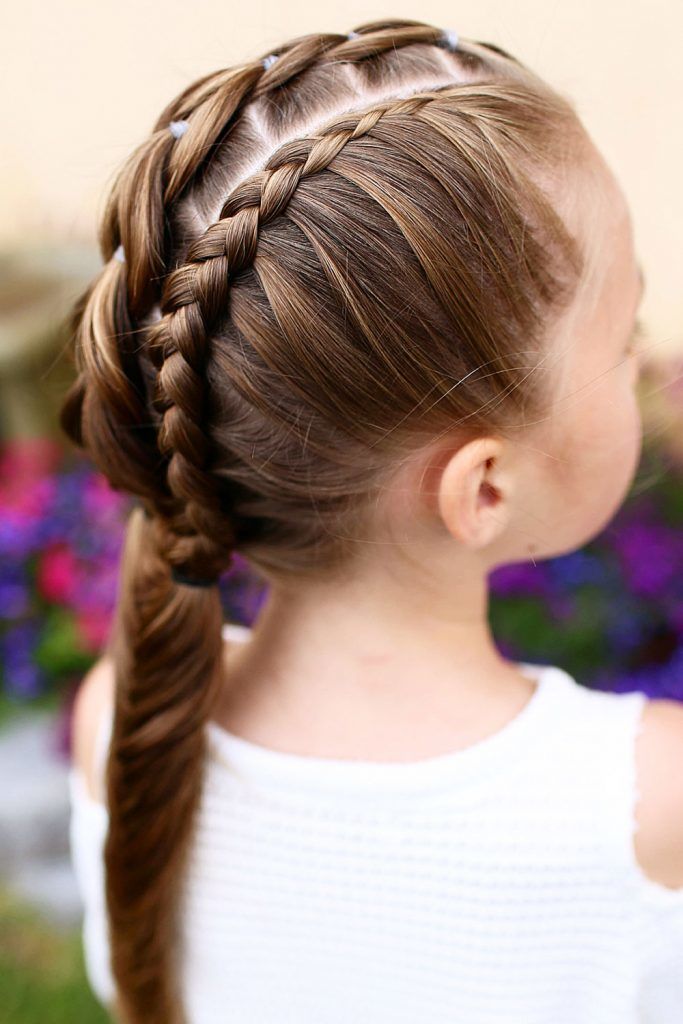 Credit photo: instagram.com/abellasbraids
A mohawk is trending among little girl haircuts at the moment. Yet, if you and your kid are not ready to venture out for such a bold cut yet, a braided mohawk kids hairstyle is your way out. There are plenty of braid girl hairstyles to choose from. So, you can match it to your preferences and braiding skill level. Here is how to get a basic braided mohawk:
Brush all of the hair back.
Separate a section of hair in the front and divide it into three equal strands.
Place a left strand under the middle strand. Then, place the right strand under the middle strand.
Add a piece of hair from the left to the left strand and place it under the middle strand again.
Now do the same with the right strand.
Continue doing so until you reach the end.
Secure the hair in the back with an elastic band and spritz the hairstyle with a hair spray.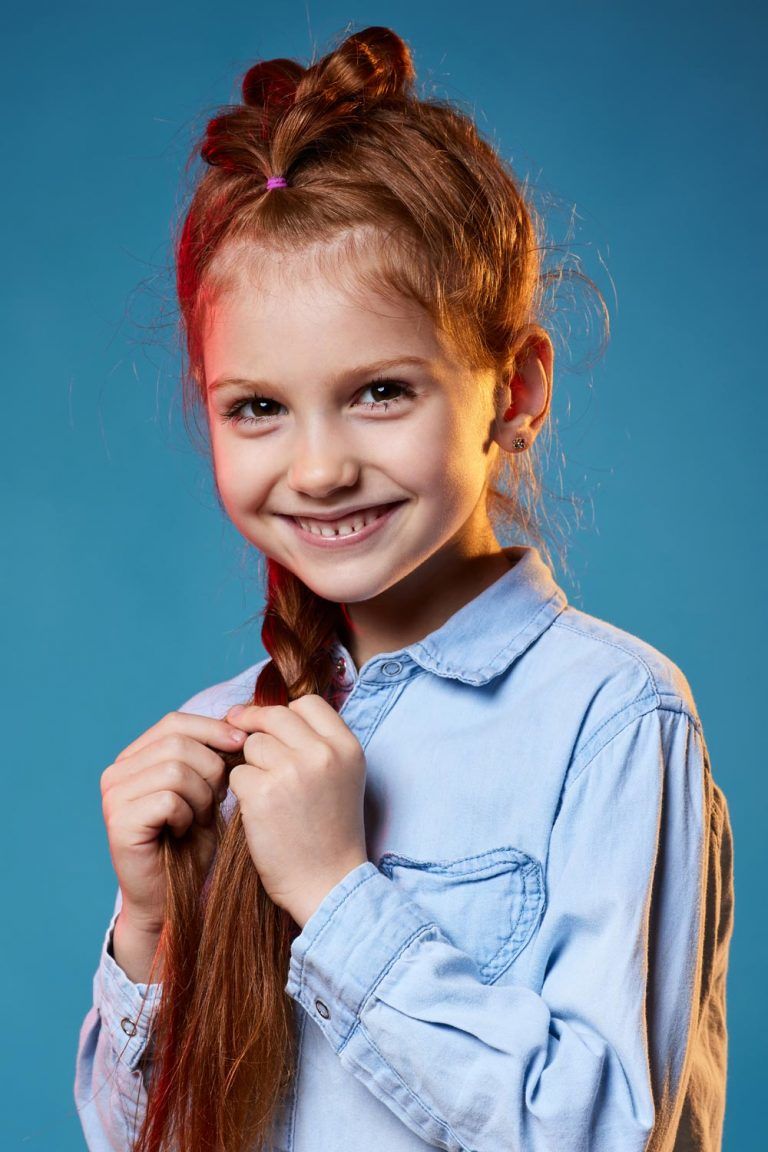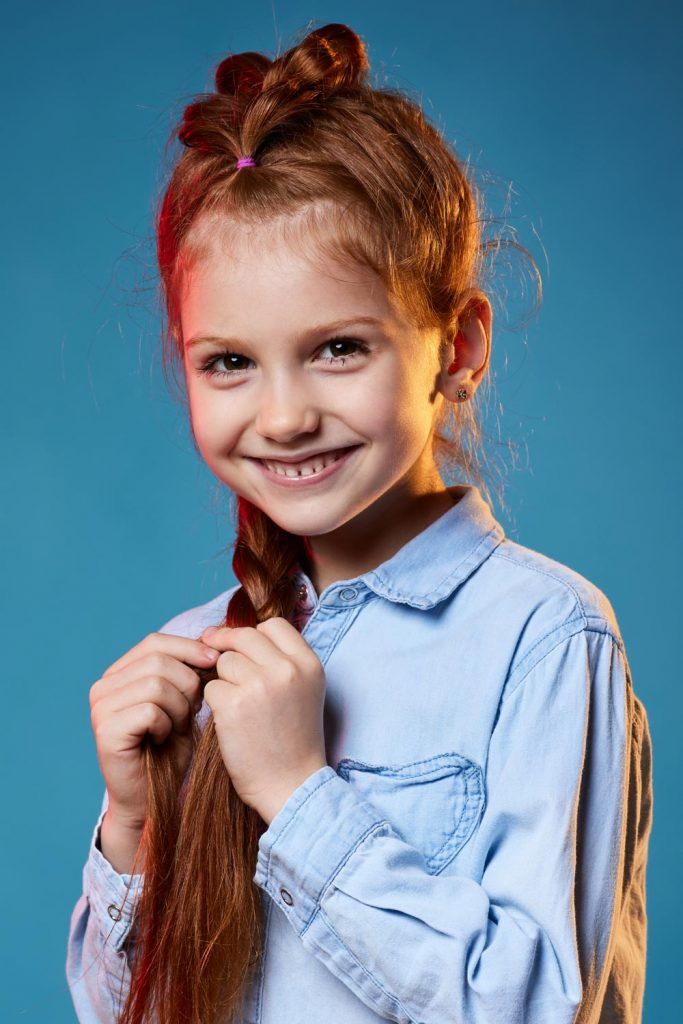 Credit photo: Shutterstock
FAQ
How long does it take to grow out a mohawk?
Growing a mohawk may take your kid anywhere from three to four months. This period may vary, which depends on how short their hair is at the moment.
How do you cut a faux hawk toddler?
To cut a faux hawk, you need your kid to grow his or her hair several inches long. Then follow these steps:
Take a clipper with a zero attachment and buzz the hair on the sides, flipping it up once your reach the parietal ridge.
Leaving a wide section of hair in the back intact, blend the sides into it. You can make it either straight or tapered, depending on your preferences.
Spritz the hair on top with water to make it a bit damp. Then, comb it all up.
Using the scissor over finger hair cutting technique, cut the hair on the back.
Push the hair on top to the center and cut the crest from the front to the back. Give it a textured finish with the help of thinning shears.
Blend the top into the sides for a seamless transition using the scissor over comb technique.
Take a T edger and define the outline of the haircut.
How do you keep a curly mohawk up?
For kids with curly hair, you will need to stock up on a hair styling product with a strong hold, such as a hair pomade or wax. Also, so that a curly mohawk stays up, you can secure it with several spritzes of a hair spray.
A kids mohawk is a great way for a child to stand out in the crowd, be it a boy or a girl. Sharp and daring, it boosts their confidence and self esteem. Hopefully, with the help of our guide, you have found a look that resonates with your little trend setter.
REFERENCES: