Little girl haircuts are very often left out when it comes to girly fashion. That is a totally incorrect approach since young ladies should be taught the sense of style from the youngest age. If you agree with the assumption, then you have come to the right place.
How to Іucceed with a Basic Girl's Haircut At Home
Taking your kid to the salon may be a much more challenging task than you have ever expected. It is hard to predict how your child will react to someone strange giving them a cut. That is why more and more parents start to wonder if they can succeed with a basic haircut in the safety of their homes. As a matter of fact, the answer to that is positive, and we will take you through the process without the slightest detail missed!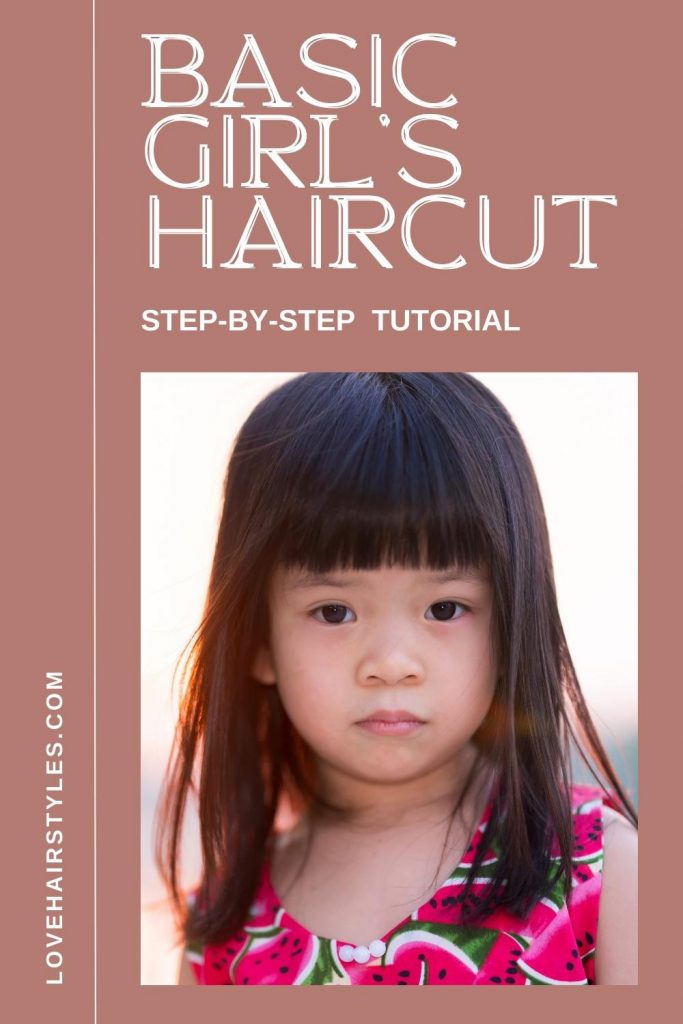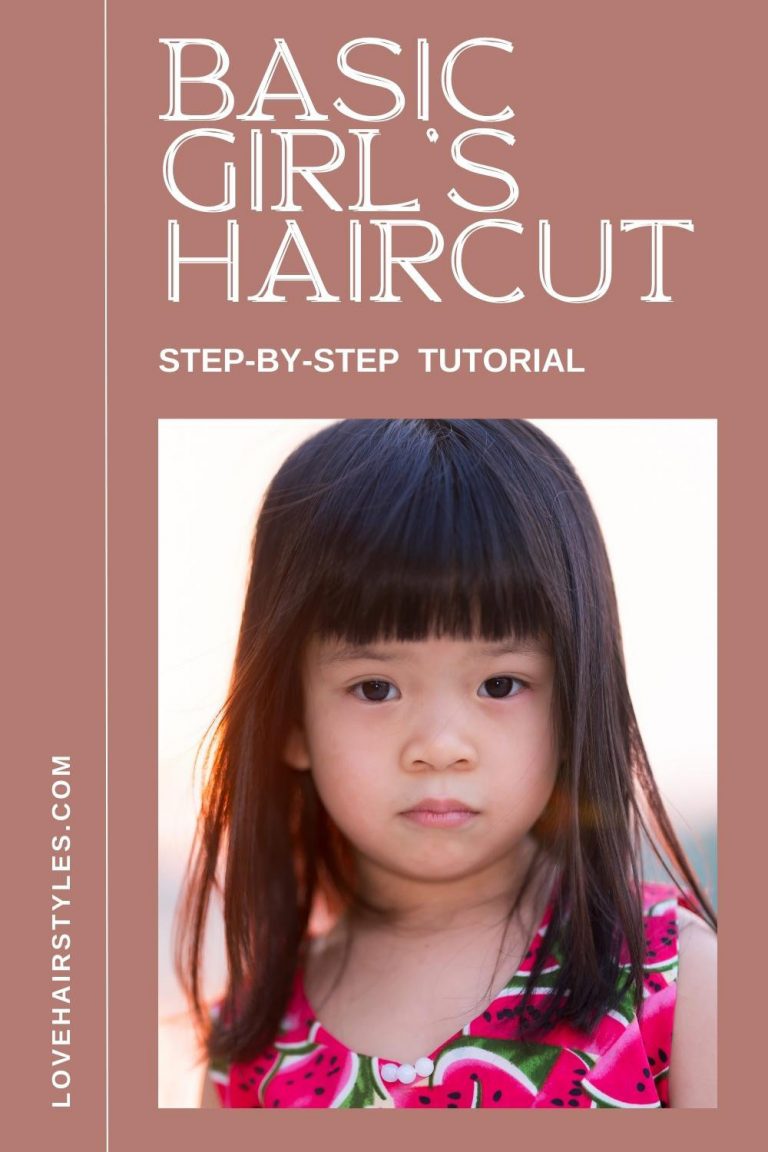 Source: Shutterstock
Gather the Primary Supplies and Prepare for the Process
If it is your first time giving your little girl a cut, you may feel at a loss as to what you are going to need. So, here's the list of supplies to gather:
Buy a pair of cutting scissors. It is a poor idea to cut the tresses with regular scissors, or what is worse – manicure ones. Look for 5-6-inch blades, to be precise.

Find a cape or an old towel to cover the kid up.

Cover the floor with paper towels or an old cloth to speed up the cleaning process.

Get a wide-tooth comb or any other comb that you have in your possession.

Fill a spray bottle with water.

Find a few clips to succeed with sectioning. Butterfly clips come of great use.

Get something to keep your little princess distracted during the process.
Set up advice:
Don't choose your bathroom as the haircut location.

Make sure you have enough time at your disposal to get through with the process.

Wet the hair a little to ease the process and achieve a precise and satisfactory outcome.
Basic Girl Haircutting – Part 1: Bangs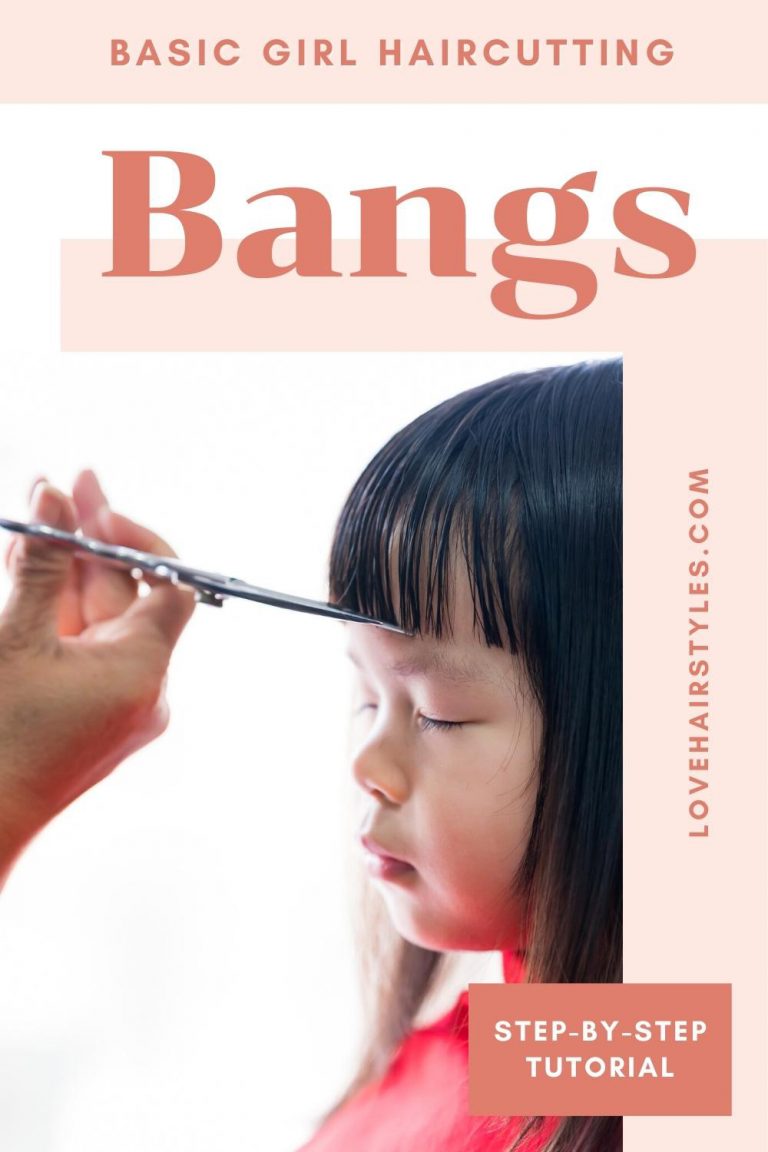 Source: Shutterstock
If you want to give your little one some bangs, then blunt bangs would be an ideal choice to succeed with at home. Here's how you should cut the bangs:
Part the hair in the middle using the comb you have at hand.

Spray the tresses with water lightly and comb the hair well.

Now, measure about an inch up from the hairline along the part. With the help of the comb, draw a line from the point toward the outer edge of your kid's eyebrow. You should get a triangular hair section as a result. Clip away the remaining hair on that side. Repeat the process on the other side of the head. Secure the rest of the hair away.

Comb the fringe down the child's face.

Grab an inch-section in the middle of the fringe and pull it down toward the nose, holding the tresses in-between your middle and pointer fingers. Try not to twist the strand, or the bangs will be too short. Protect the girl's face with the remaining fingers in case of sudden movements. Hold the scissors straight and cut right beneath your fingers (which should be placed at the eyebrow level).

Repeat the process on either remaining side of the bangs. Use the central section as your guide. Do not angle or twist either of the sections.

Comb the bangs together and provide some trims if necessary.
Basic Girl Haircutting – Part 2: The Haircut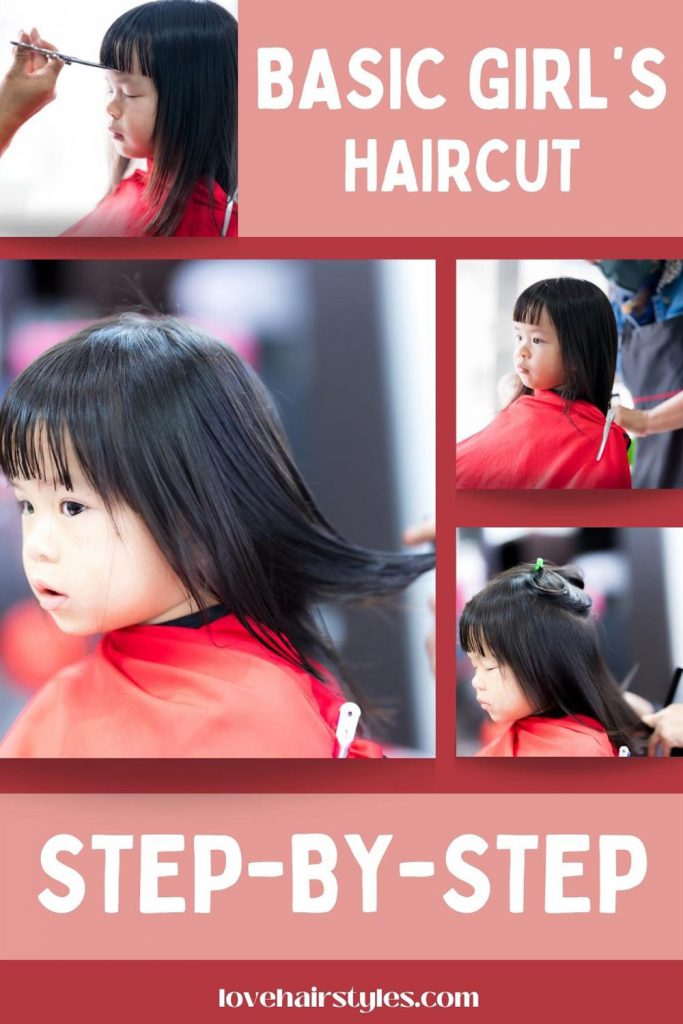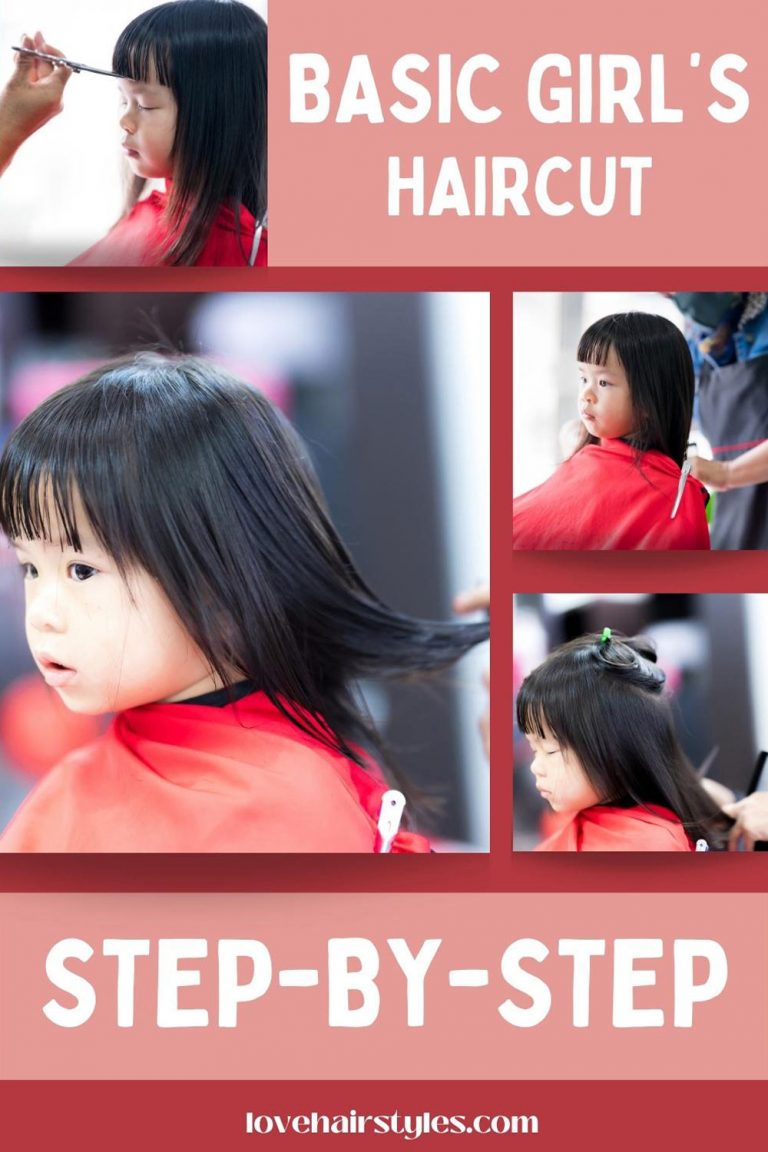 Source: Shutterstock
Once you succeed with perfect bangs, you can carry on and move to the next level, that is the haircut. Take the following steps:
Comb the hair thoroughly and spray it with water. Make sure all the tresses are straight and detangled.

Make your kid tilt her head a bit forward.

Section the bottom part and secure the top with butterfly clips so that it does not get in the way.

Ask your girl to look at her knees when you are cutting the hair. Such a position will ensure that you have the best angle to cut, and the bottom section won't turn out to be longer than the rest.

Divide the bottom part into equal sections. Make sure that each piece is no wider than 1 inch. Comb the section through. Take it in between your middle and pointer fingers. Secure the fingers right about the length you want to remain untouched. Snip the hair right under your fingers. Make sure that the scissors are positioned straight.

Keep the central part as your guiding point as you trim the other parts. Work your way from one side to another without jumping in between them.

Once you are done with the bottom part, take a section of hair from the secured strands. Draw a straight line above the primary section. It should be around 1 inch in width. And repeat the cutting process. To ensure that the hair is of the same length, you can use the already cut strands as your guide.

Repeat the process until you are through with all the mane.

Look for sections to trim if necessary and finish the process with light blow-drying.
Stylish Little Girl Haircuts
Today we are going to have a closer look at all the cuts suitable for young ladies. No matter whether your girl has short, medium, or long hair – we have it covered. There are the trendiest and the cutest haircuts in this compilation. Let's have a closer look, shall we?
Short Little Girl Haircuts – Pixie Haircut!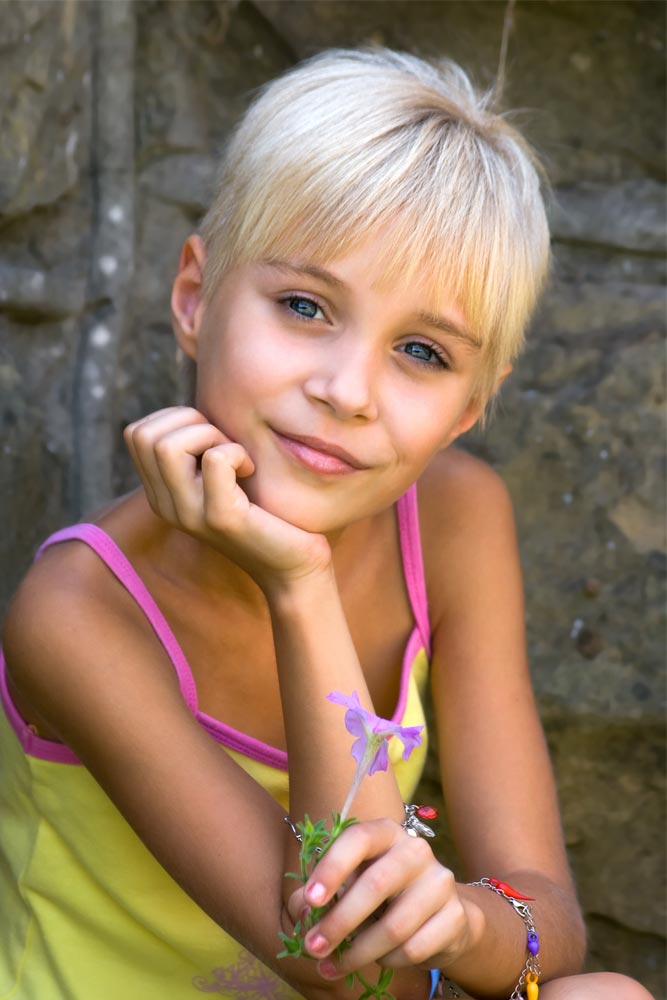 Source: Shutterstock
There is a popular opinion that little girl short haircuts are not appropriate in most cases. We state otherwise. There is no point in forcing your little one to wear long locks if she wants it short. Treat your baby with a stylish pixie, and she will love it!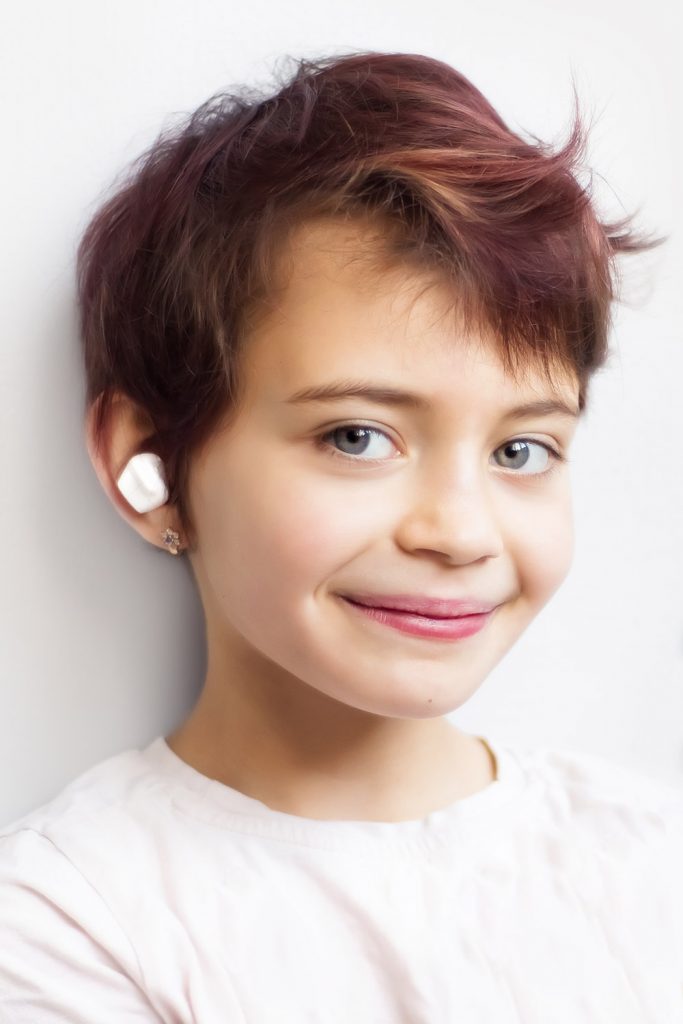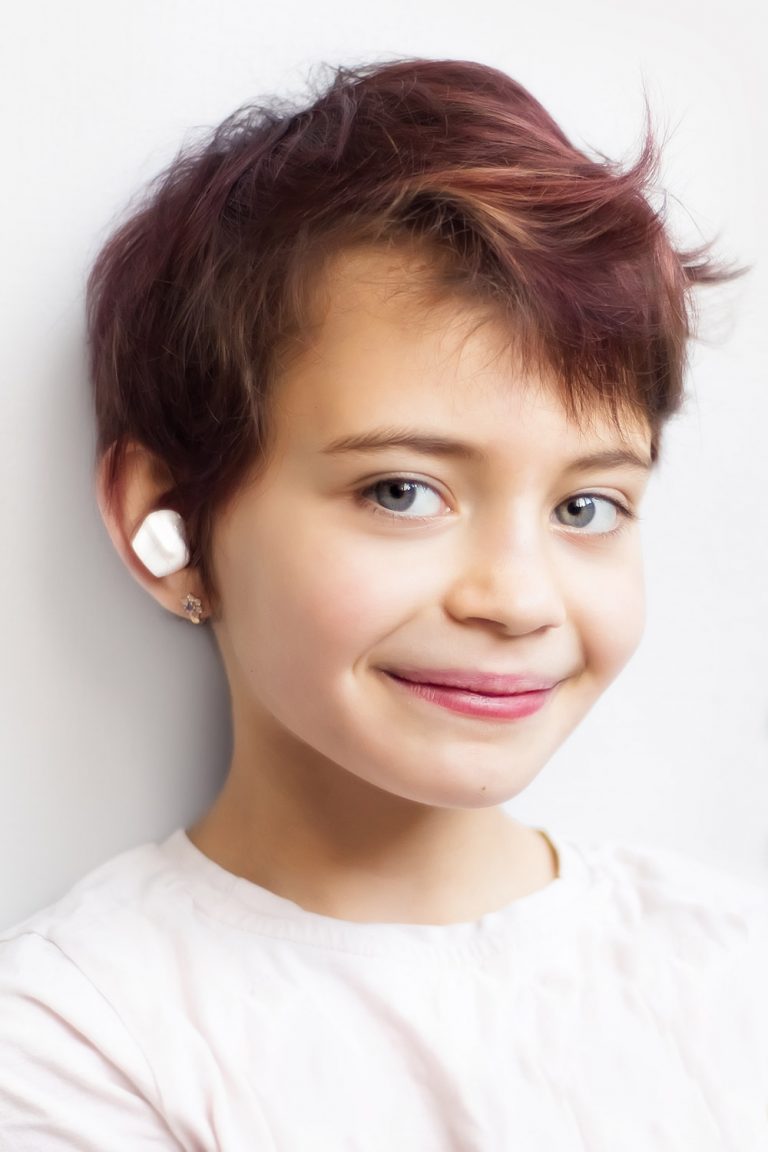 Source: Shutterstock
Pageboy Haircut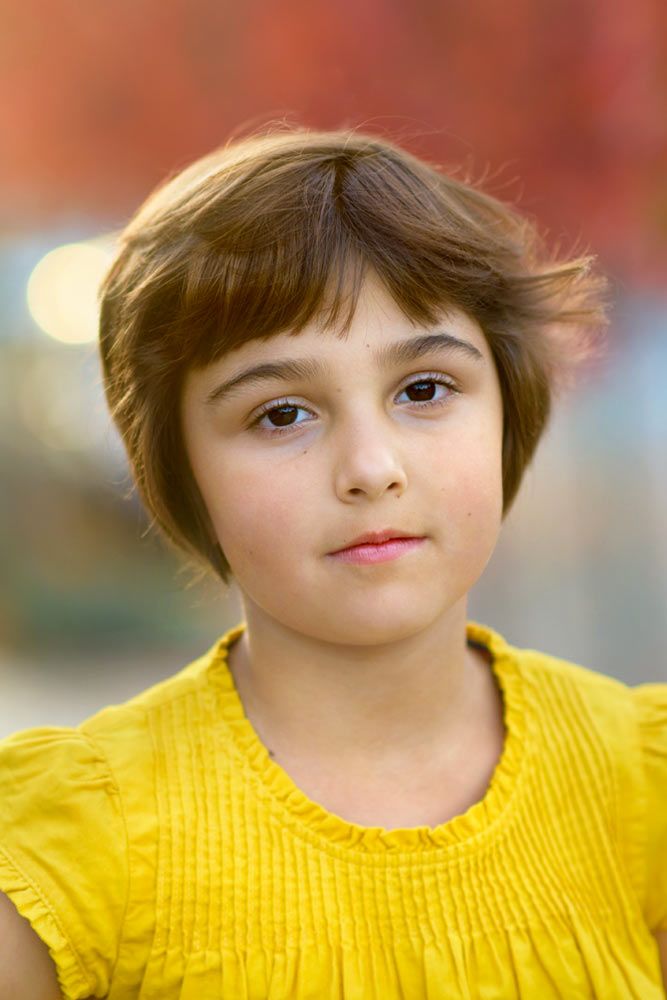 Source: Shutterstock
When too short is not an option for you, then it is best if you at least consider this pageboy one. It is neither too long nor too short, not to mention the fact that it is super easy to manage. In many cases, little girls do not like all the combing and brushing procedure if yours belong to the category - this cut will save both of you.
Short Middle-Parted Bob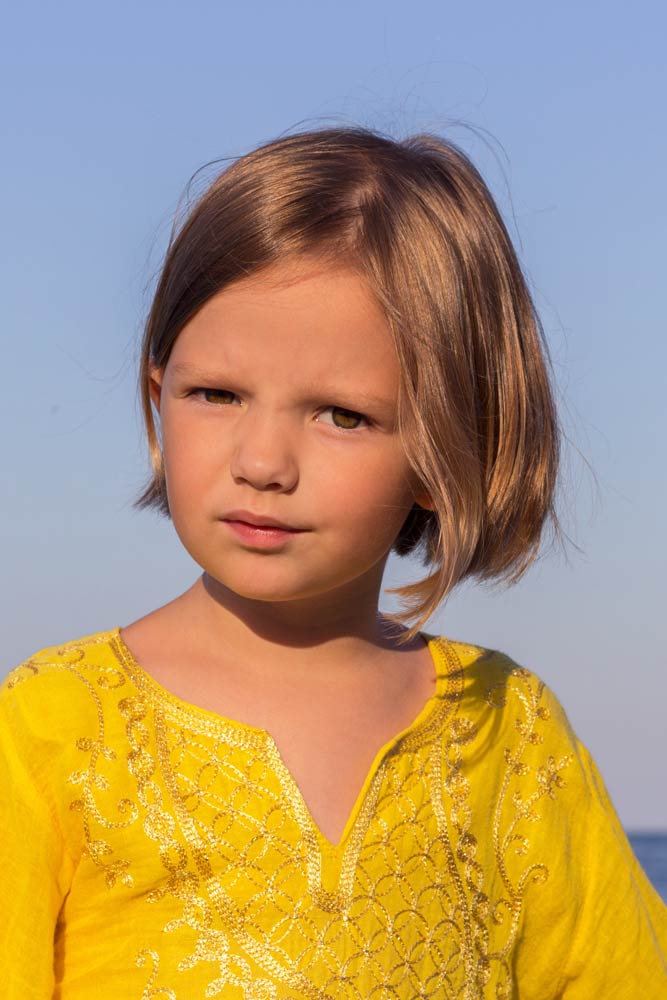 Source: Shutterstock
Little girl bob haircuts are timeless and classy. If you are looking for something that looks equally great on curly as well as straight hair, then middle-parted bob it is. Besides, such a cut will save you a lot of time spent in the morning on fixing your little one's hair.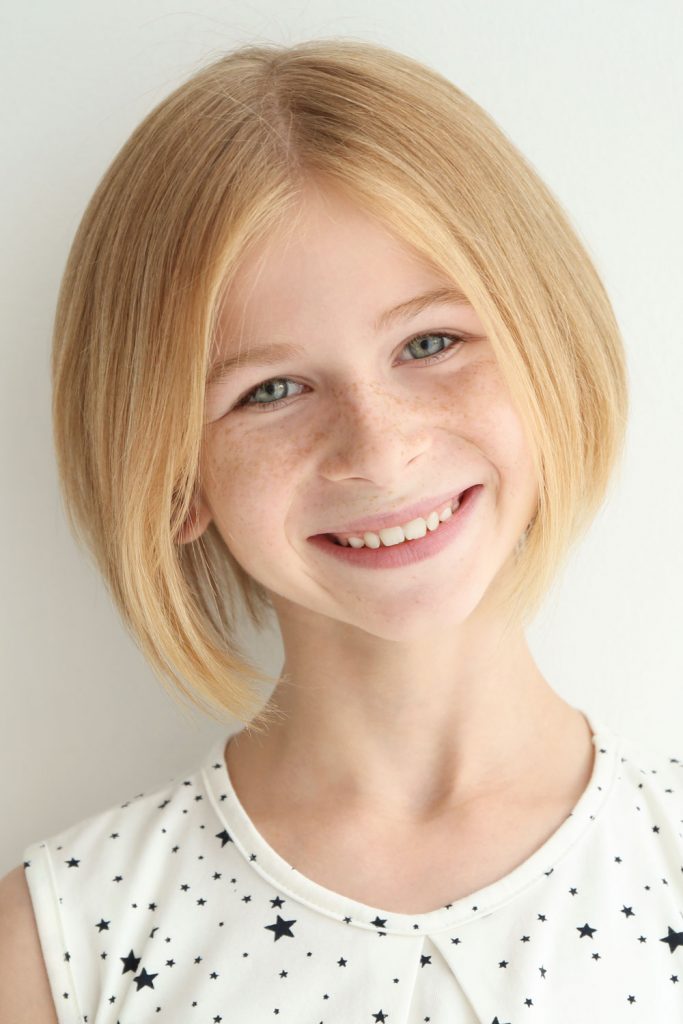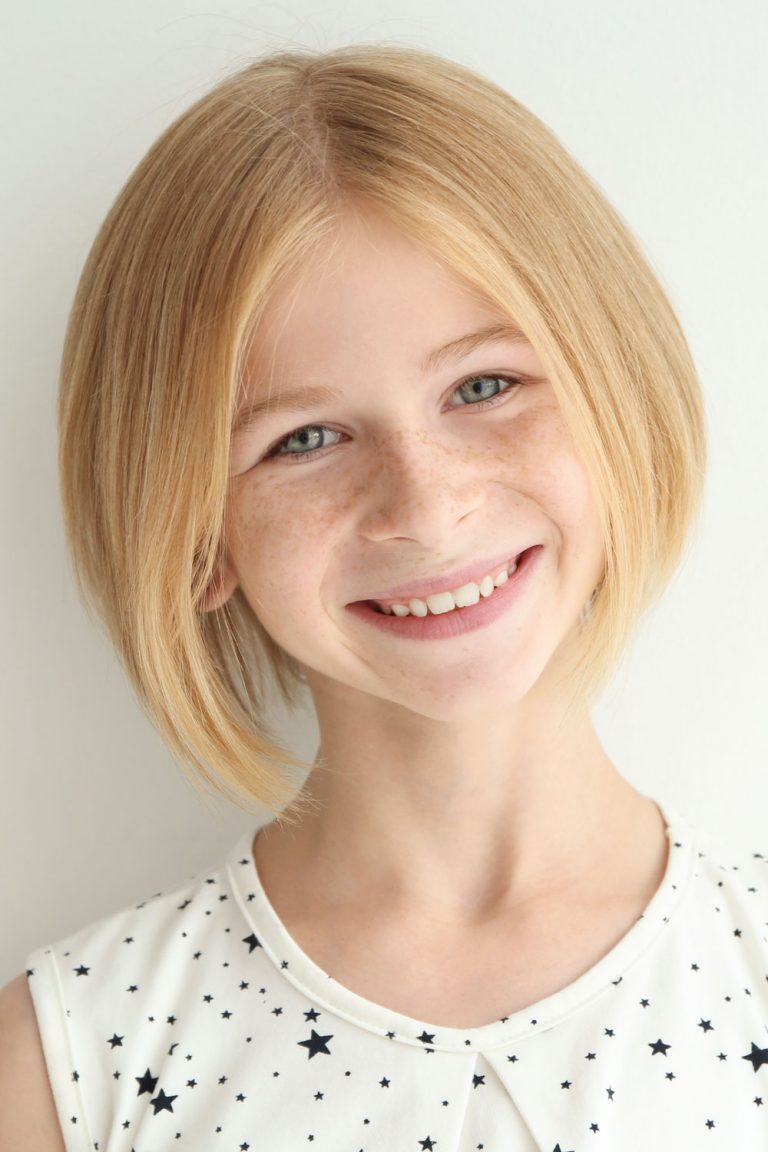 Source: Shutterstock
Short Straight Bob With Bangs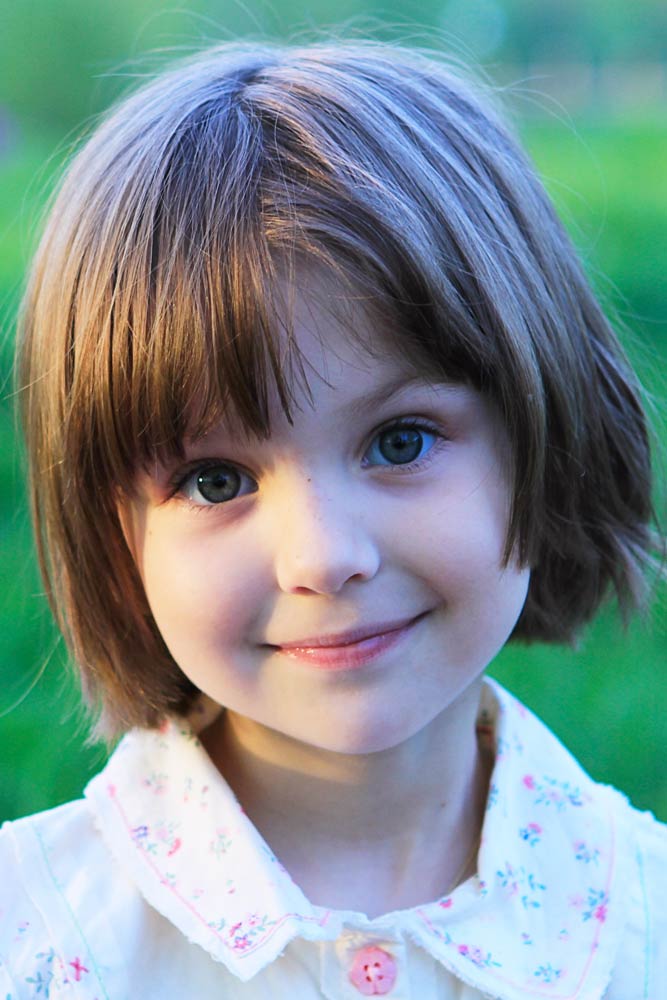 Source: Shutterstock
Little girl haircuts with bangs look extremely sweet, in case you do not trust us – you can have a closer look at it yourself. As you can see it is a simple straight bob spiced up with bangs that makes this cut so lovely and fascinating looking.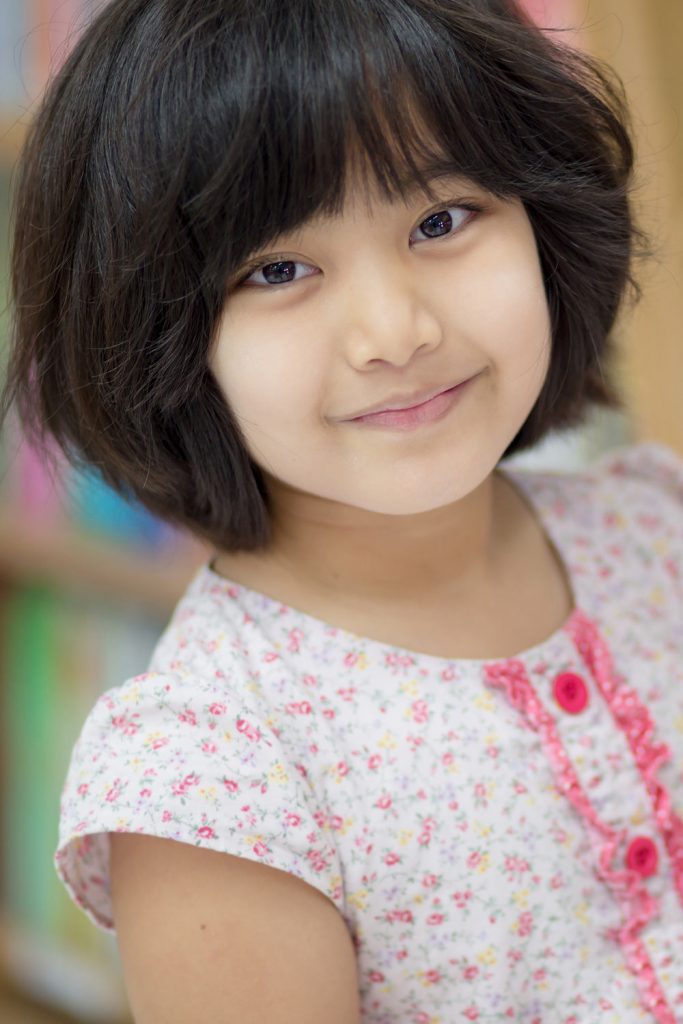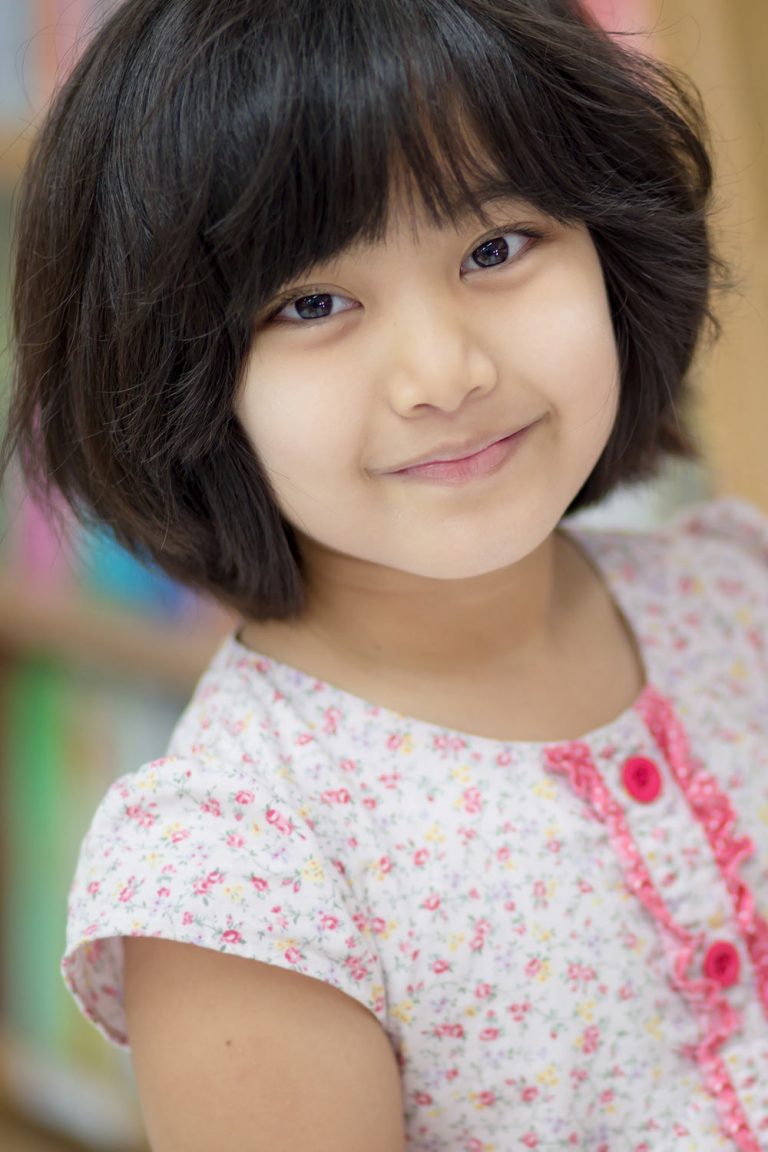 Source: Shutterstock
Edgy Little Girl Haircuts – Asymmetrical Angled Bob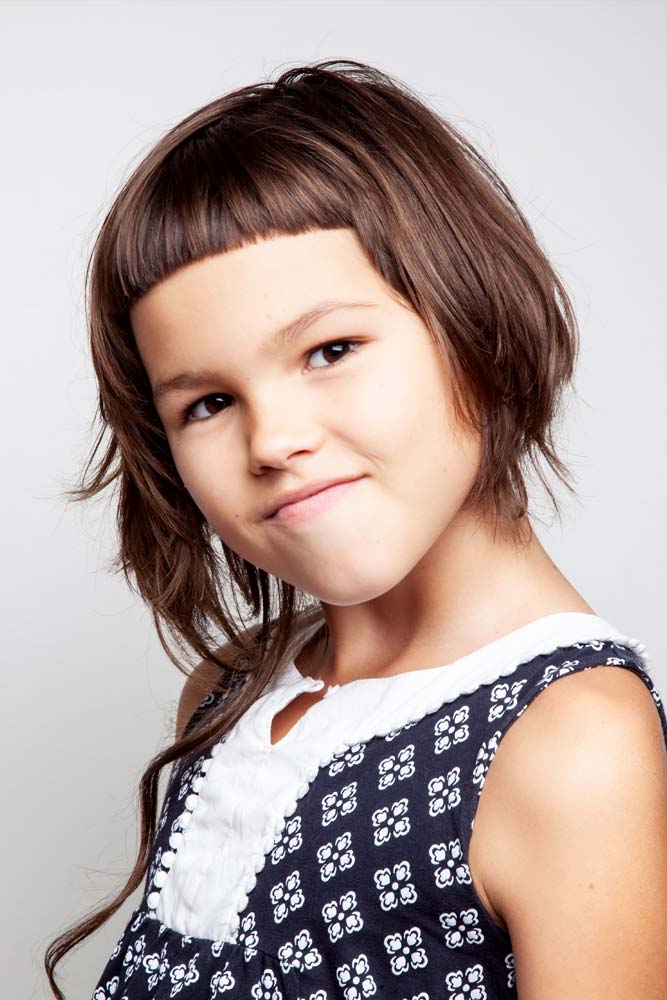 Source: Shutterstock
If you want your girl's cut to be easy to manage but intricate-looking at the same time – we have something in store. No one would dare to say that asymmetrical angled bob is not trendy and stylish. Besides, there is a lot of room to experiment with every day's look too.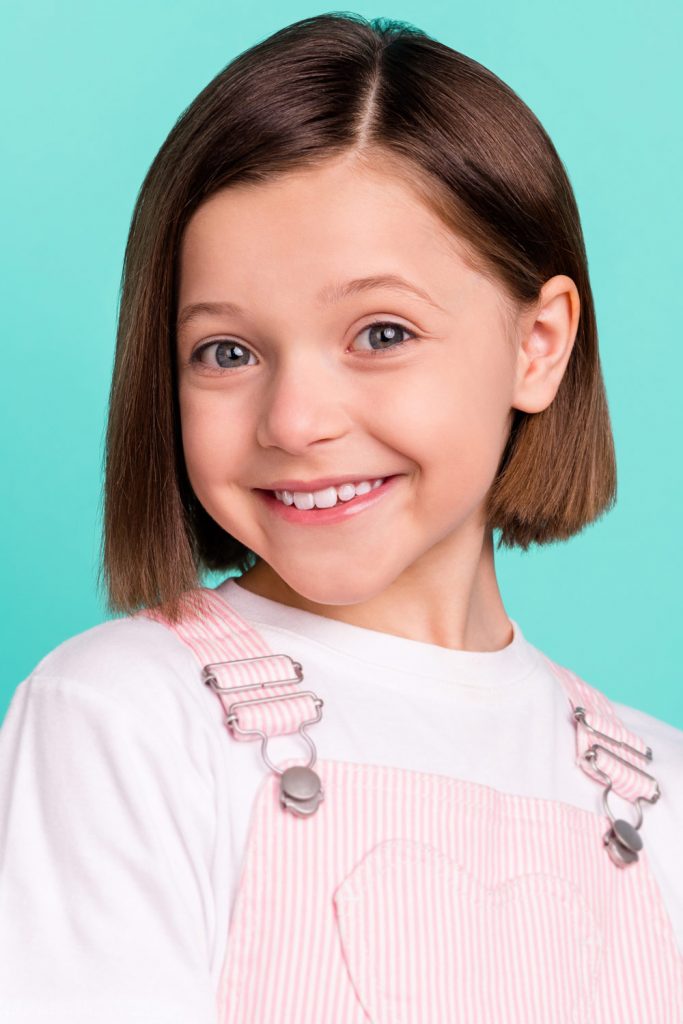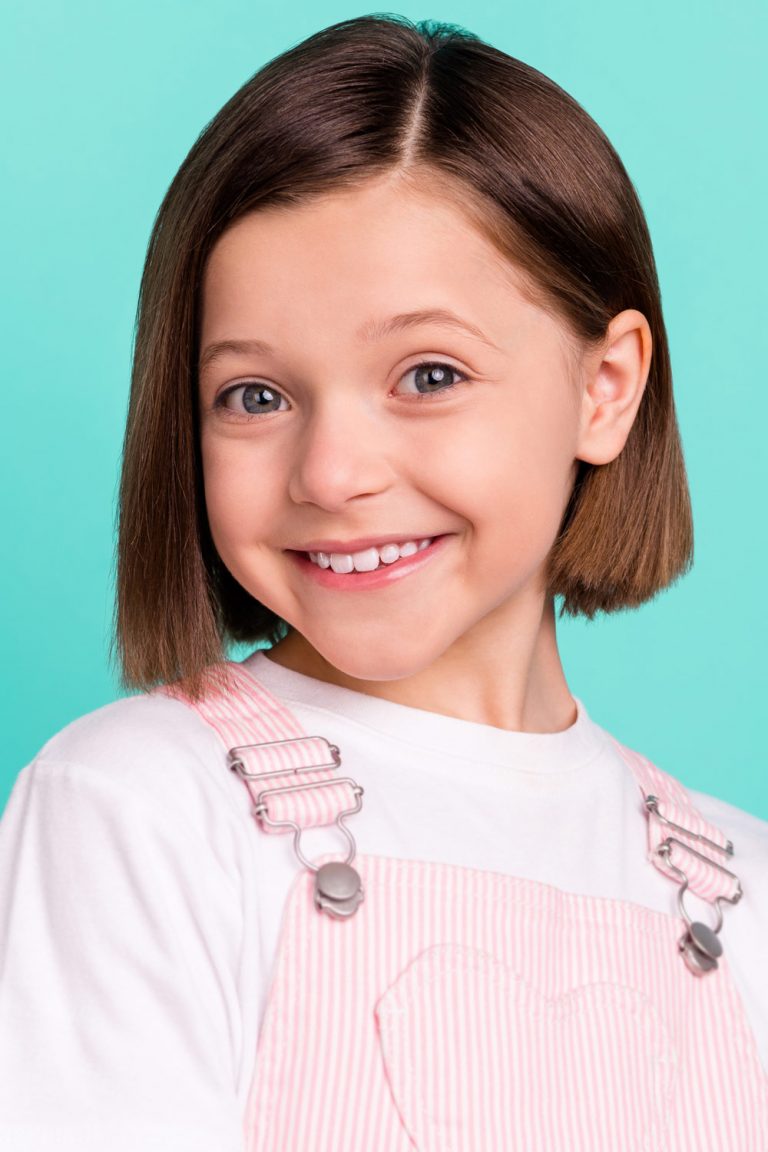 Source: Shutterstock
Curly Layered Bob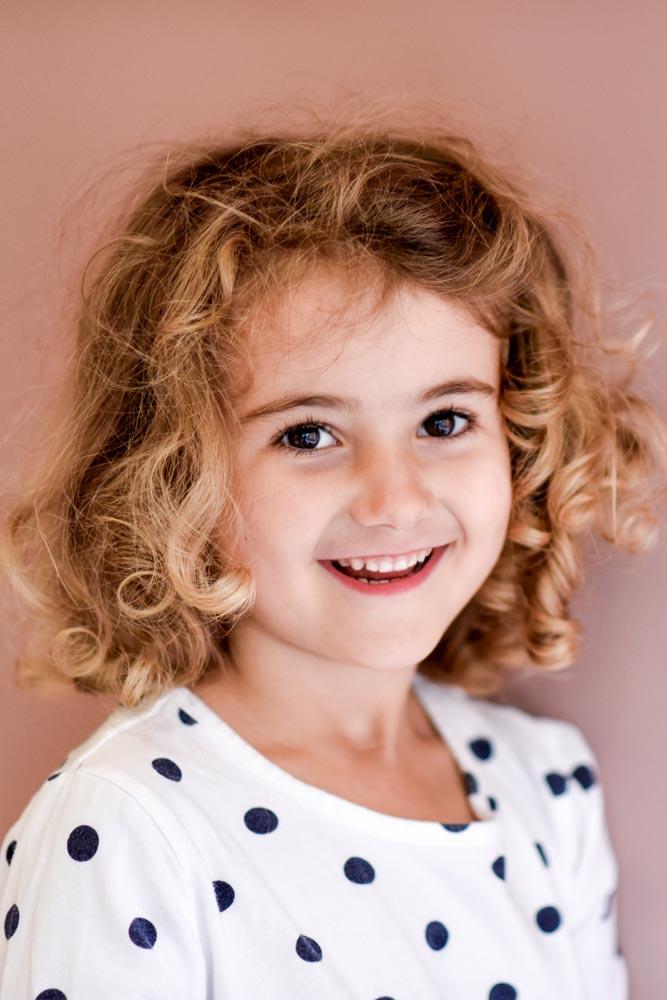 Source: Shutterstock
There are times when you think that curls that your baby doll has, need no attention. However, even a simple touch to them will take things to the whole new level of adorable. You can try a layered bob to get rid of extra texture and experiment with the part to achieve the desired outcome.
Layered Jewfro Culrs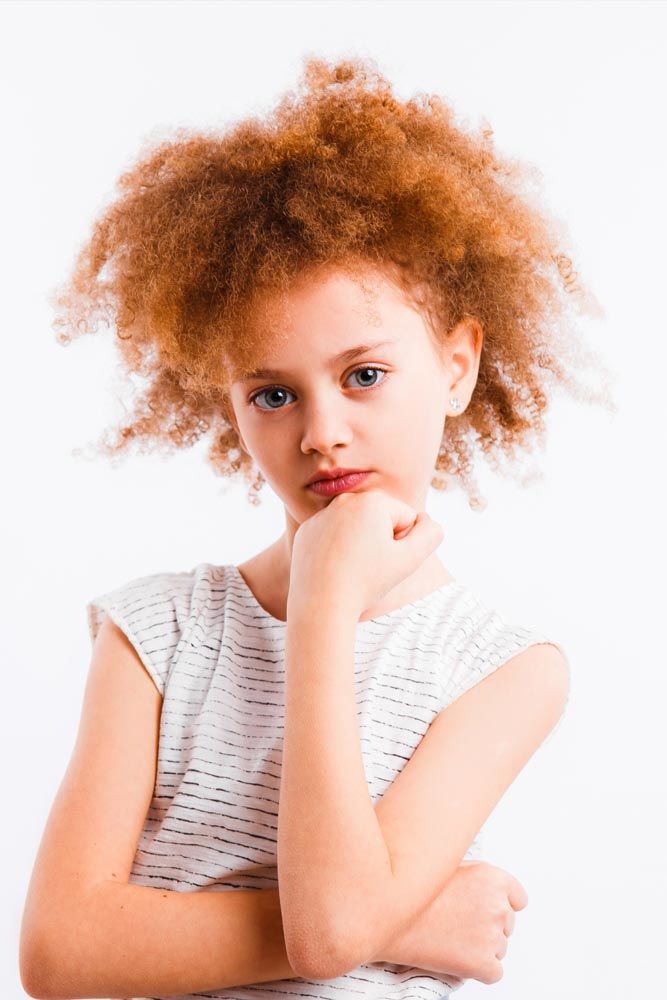 Source: Shutterstock
We agree that dealing with jewfro curls is not the easiest task there is. The best thing you can do about them is to let them grow out. However, in the meantime, you can apply some layering to add some shape to the haircut as well as to make it easy to comb.
Medium Bob With Bangs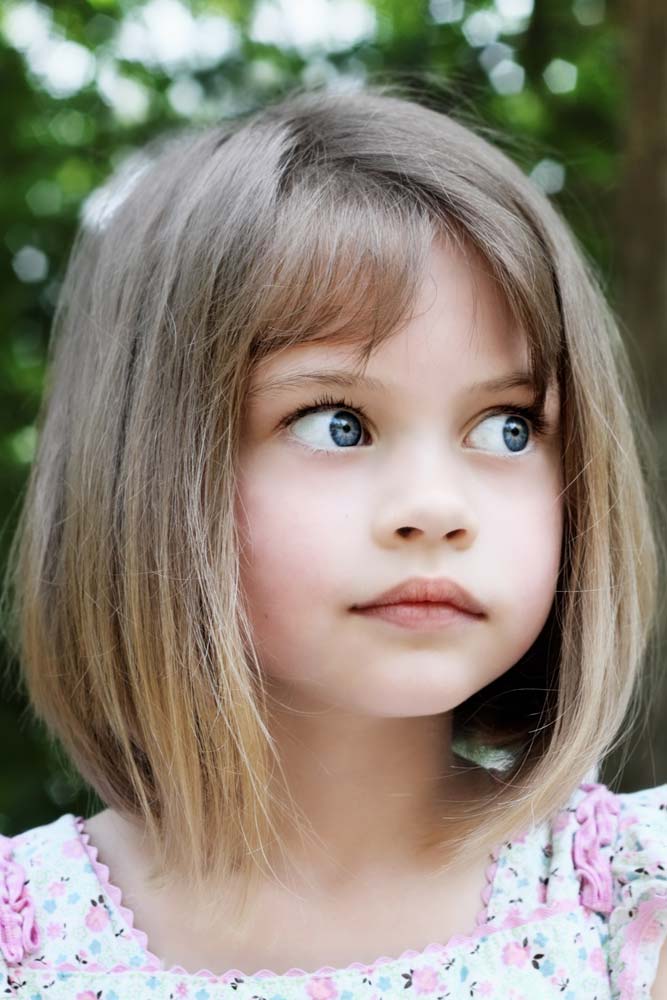 Source: Shutterstock
There is a wide range of hair styles for girls that will help your little princess to stand out in the crowd. When you want to make a statement, then you opt for a bang. To complete that statement of yours all you need is a simple medium bob. Together they make a difference and look awesomely elegant and cute!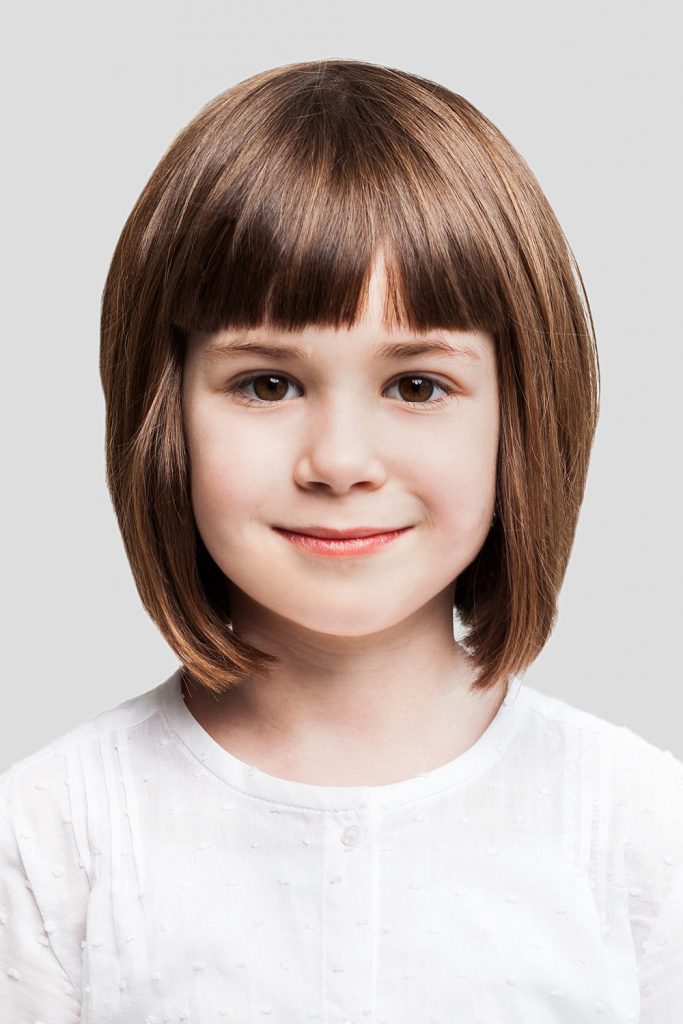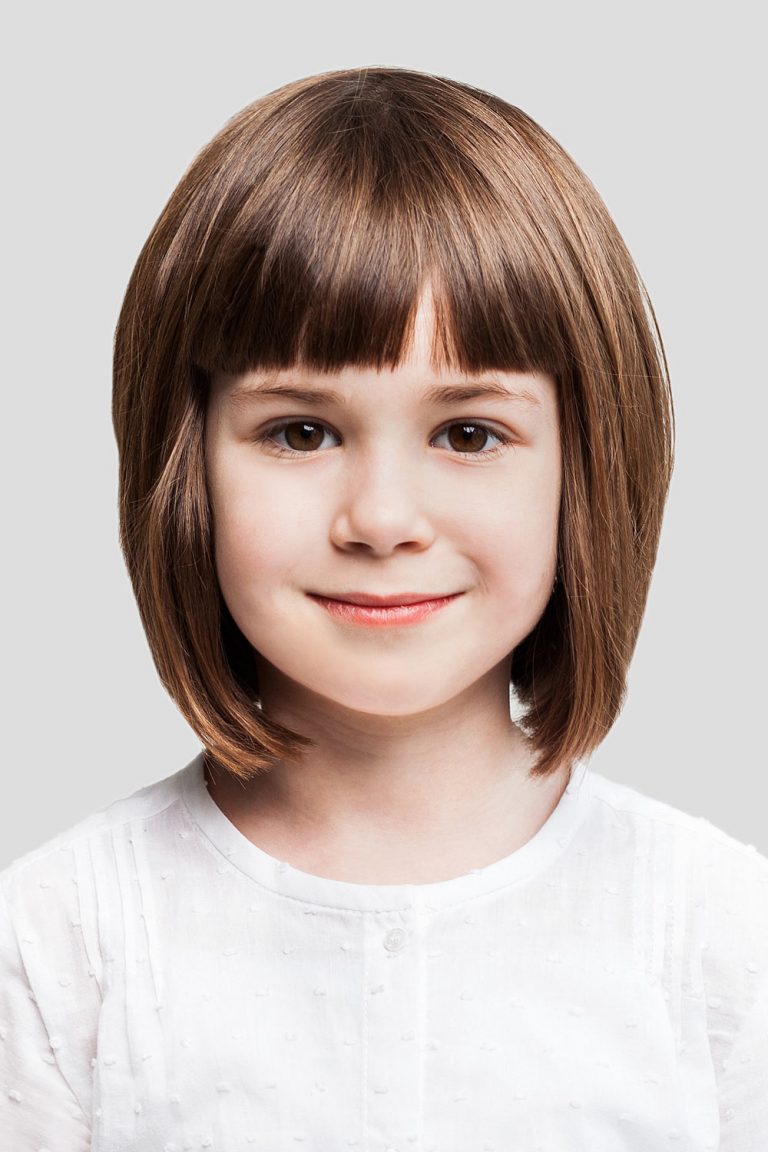 Source: Shutterstock
Medium Little Girl Haircuts With Flipped Ends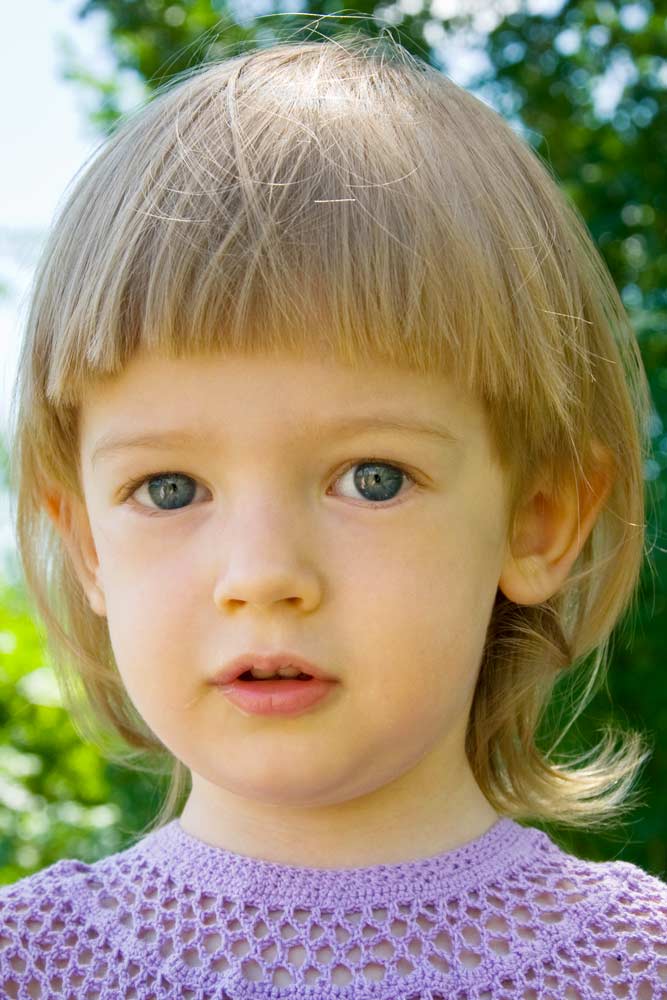 Source: Shutterstock
There is an indefinite list of options that you combine with a bob haircut. For instance, you can easily apply for a medium bob with a straight bang and then add flipped ends to introduce a hint of stylishness into the look.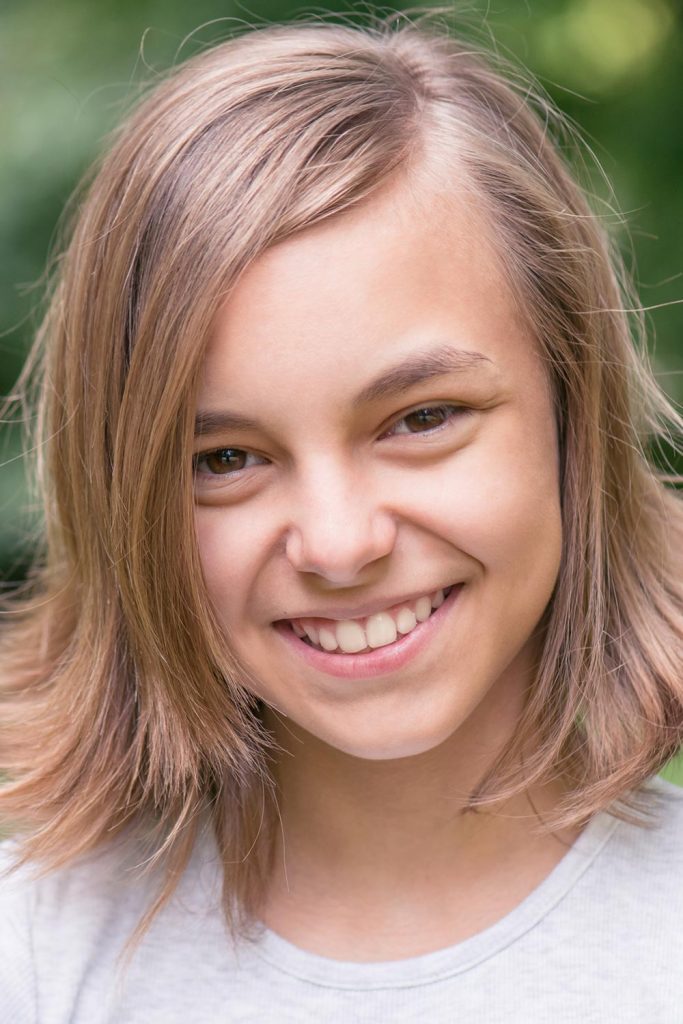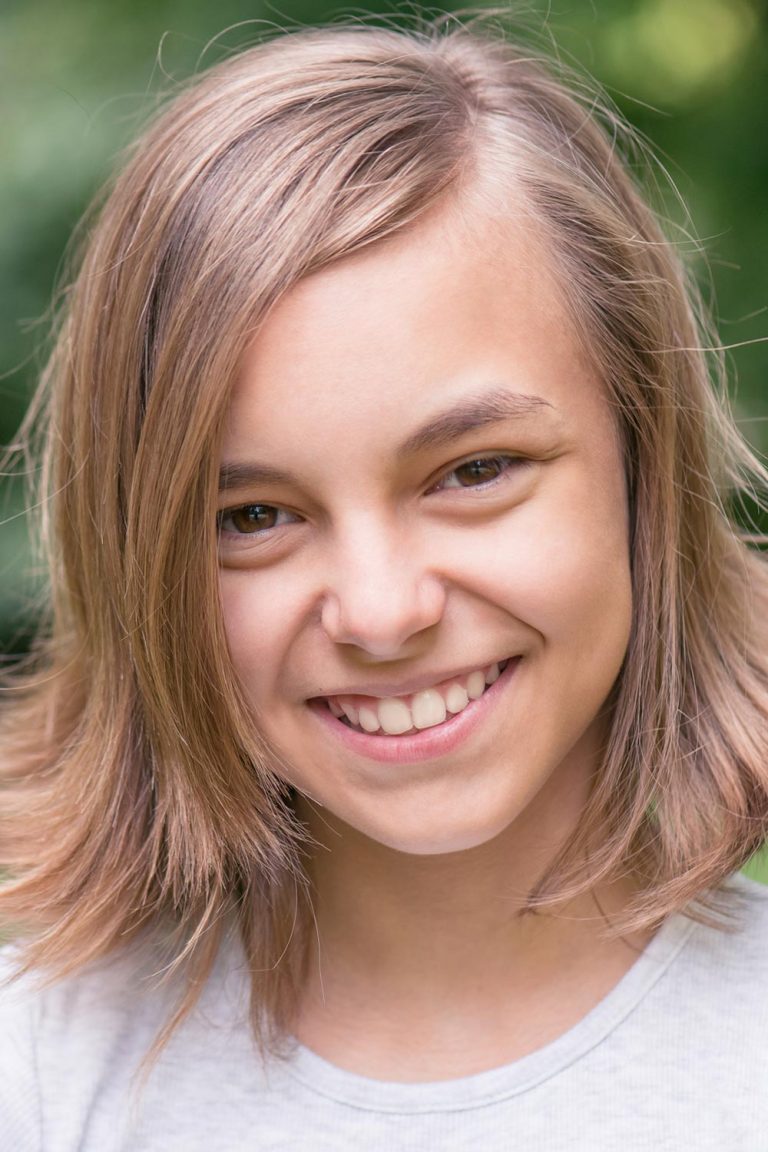 Source: Shutterstock
Blunt Straight Lob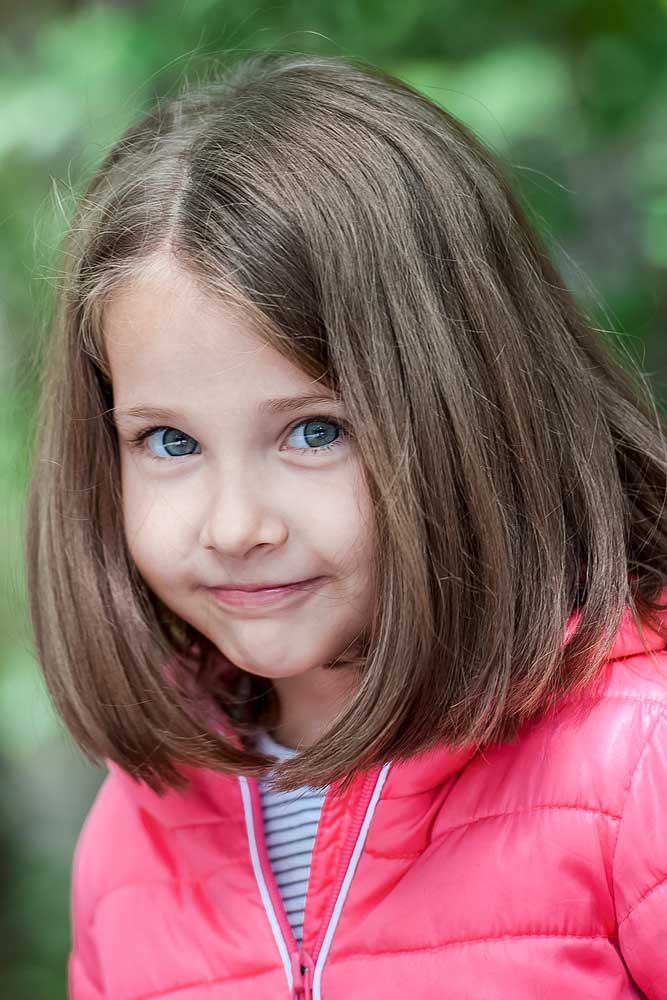 Source: Shutterstock
If your girl is about to hit her teens, you should better be careful with the choice of cuts you grant her. Blunt medium bob is something that is still safe and trendy at the same time. It is simple to manage and can be easily experimented with. Think about it.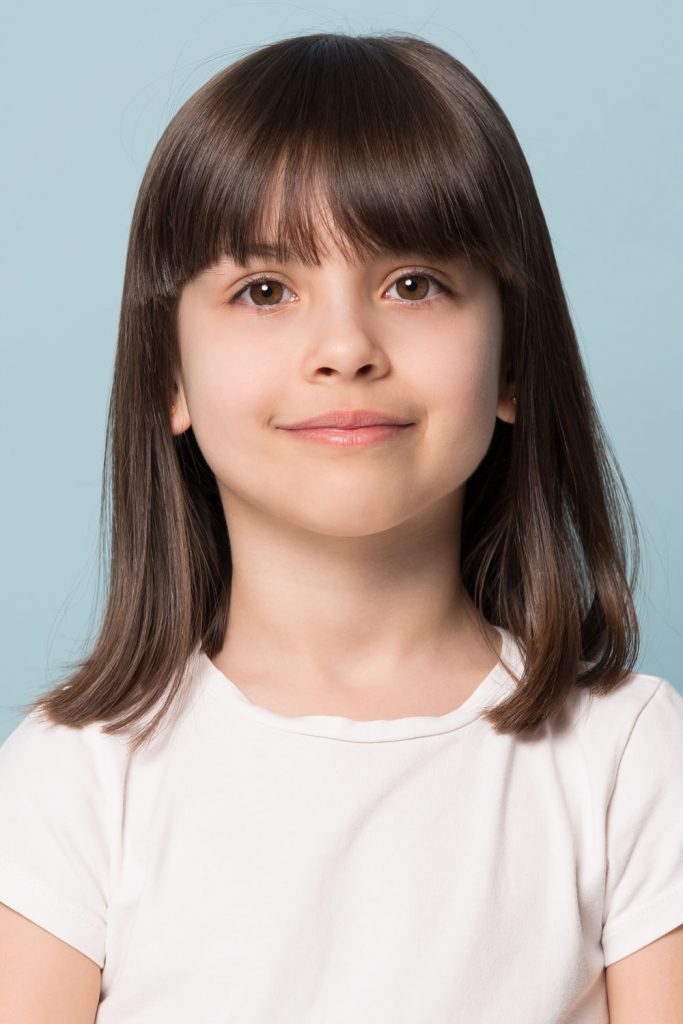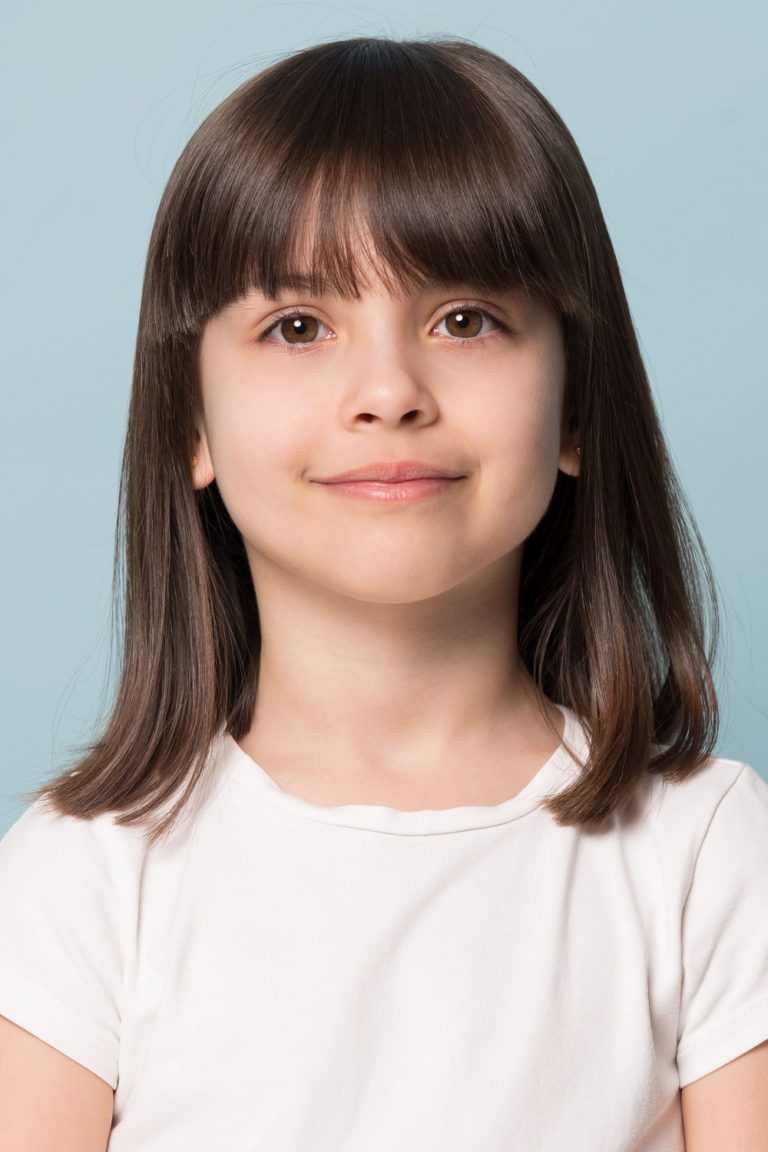 Source: Shutterstock
Middle-Parted Wavy Lob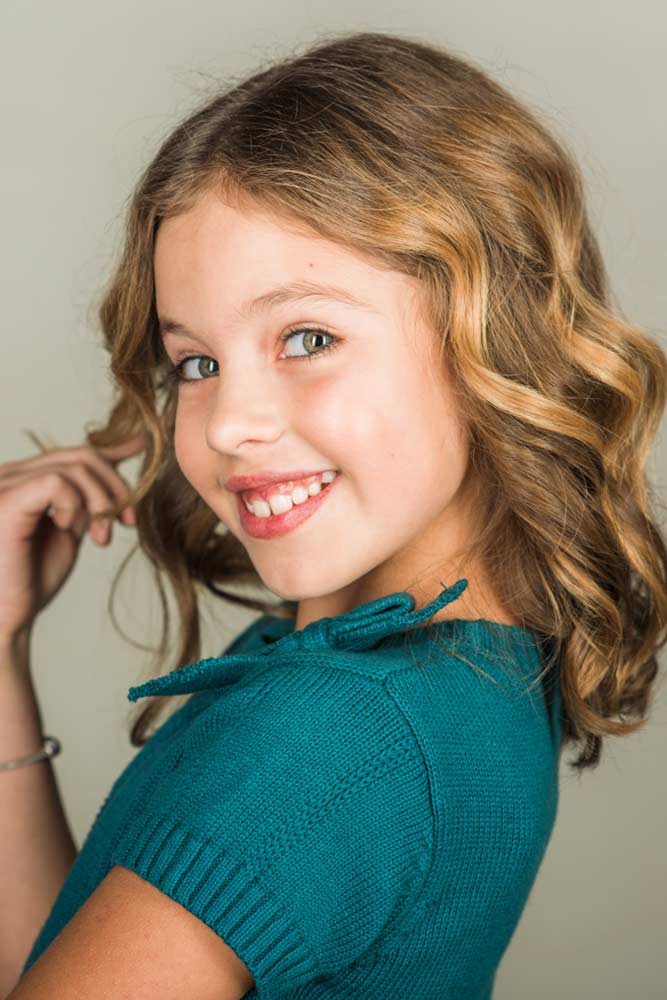 Source: Shutterstock
Girls with shoulder-length hair always look sweet and gorgeous, to add some more woo effect you can opt for cute waves. Finish the look with a middle part, and you are ready to rock any important even you are headed to.
Side-Parted Lob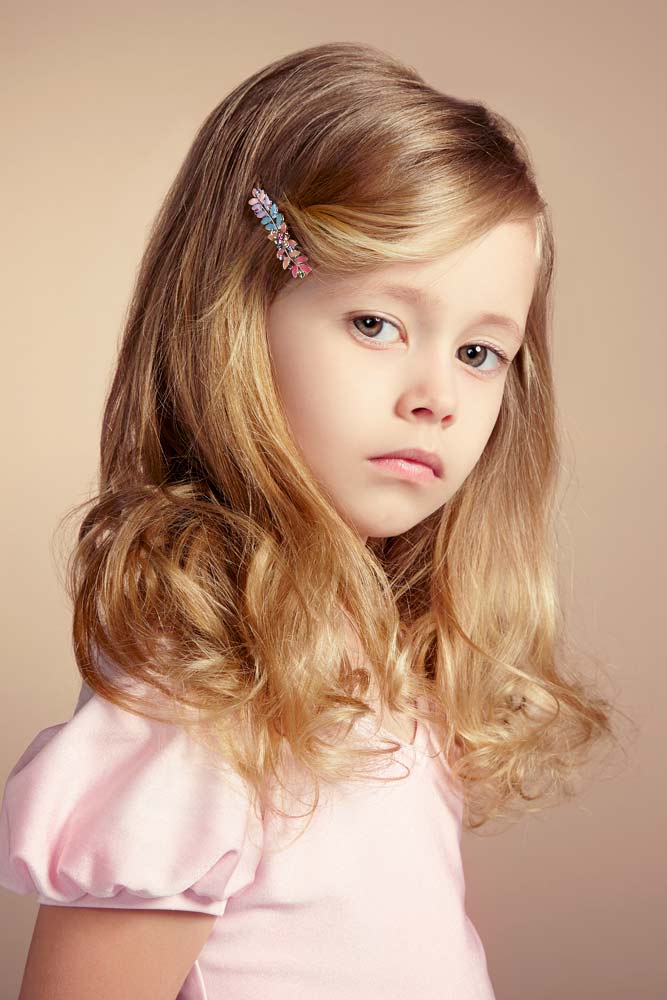 Source: Shutterstock
When neither bangs nor middle part work, it is time to include something else. What we have in mind is a lob spiced up with a side part. It does not look over the edge extraordinary, but it is comfortable and stylish, we can tell you that.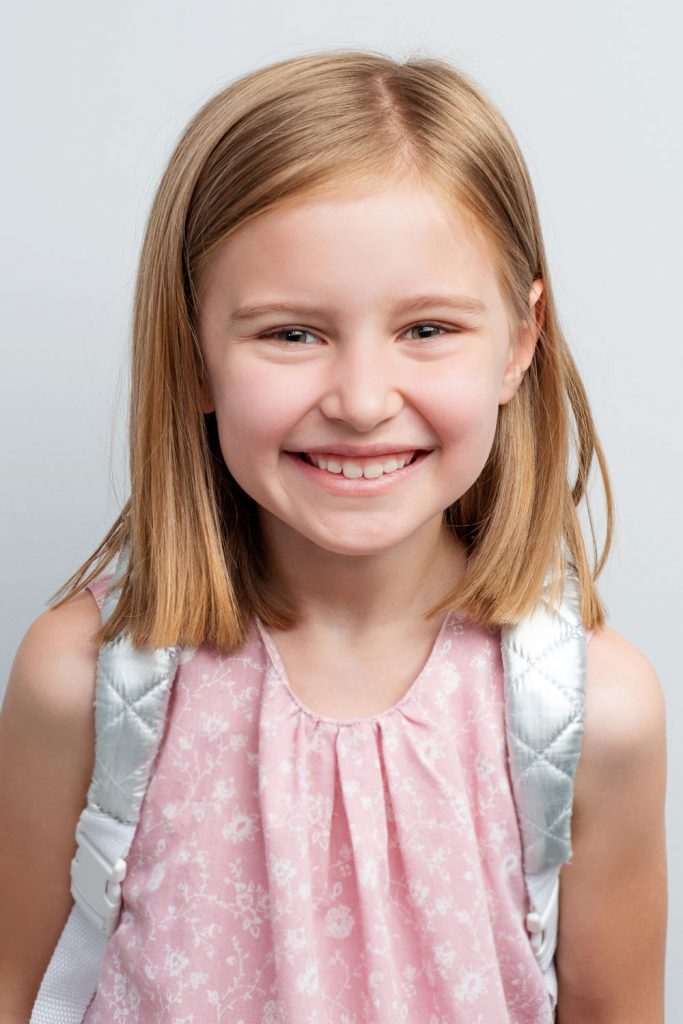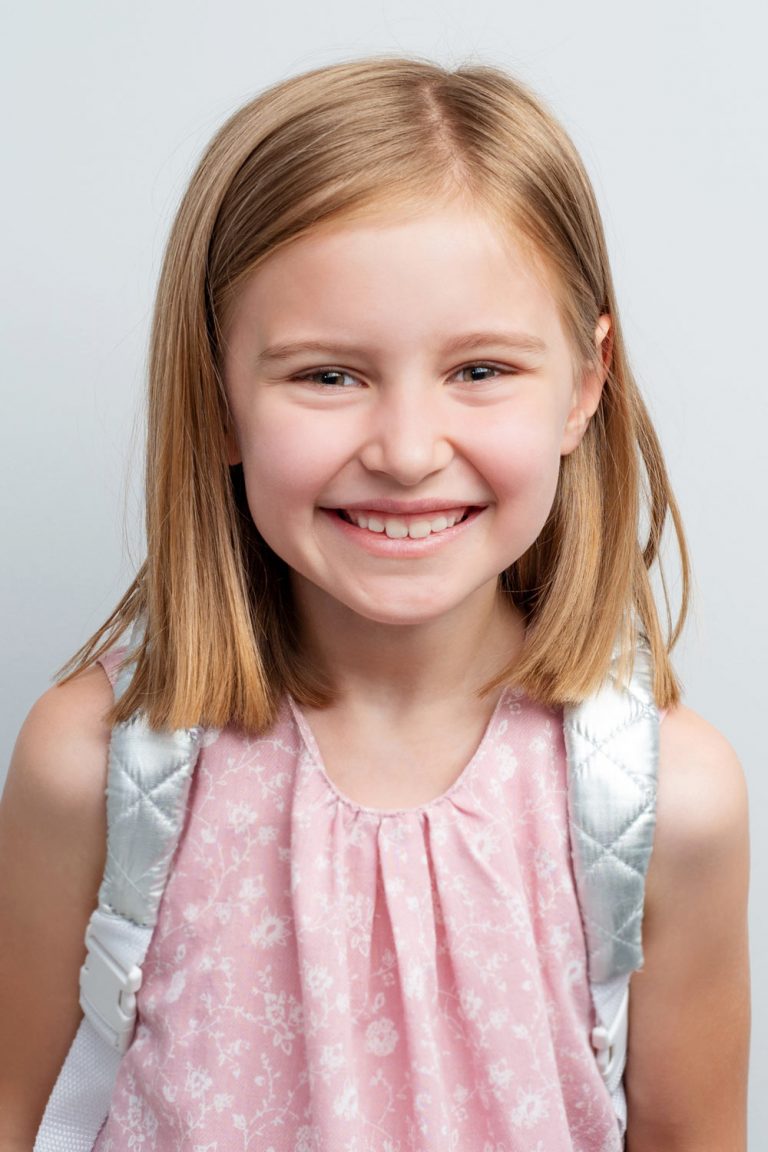 Source: Shutterstock
Side-Parted Shaggy Lob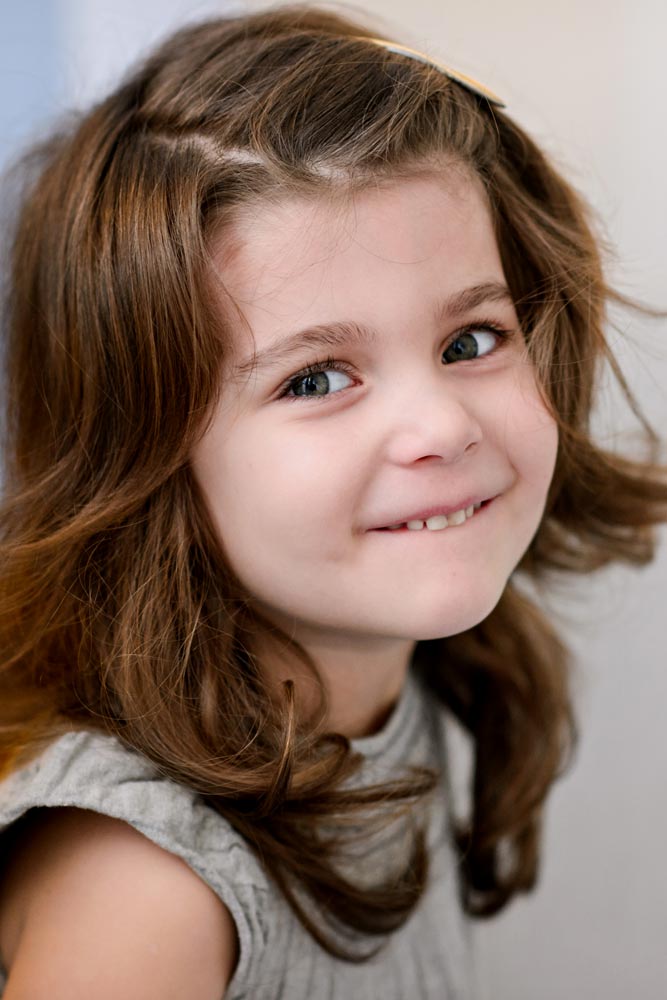 Source: Shutterstock
Messy looks are on the edge of popularity these days. If you are looking for something to treat your dolly with – there is an idea. All you need is a shaggy lob with a side part. With a cut like that, your girl will look super lovely everywhere she goes.
Ultra Stylish Little Girl Haircuts – Straight Hair With Undercut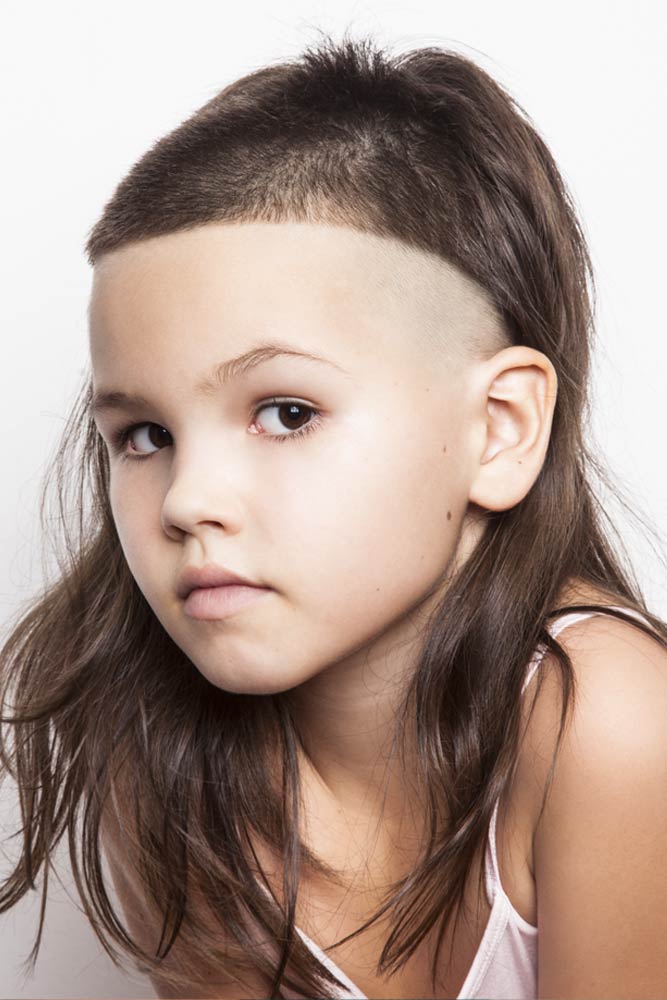 Source: Shutterstock
Some young ladies prefer edginess to all. You should not forbid your girl to experiment with short little girl haircuts if she wants to. Instead suggest her this super bold undercut haircut. Something tells us that she will simply love it!
Side-Parted Long Layered Little Girl Haircuts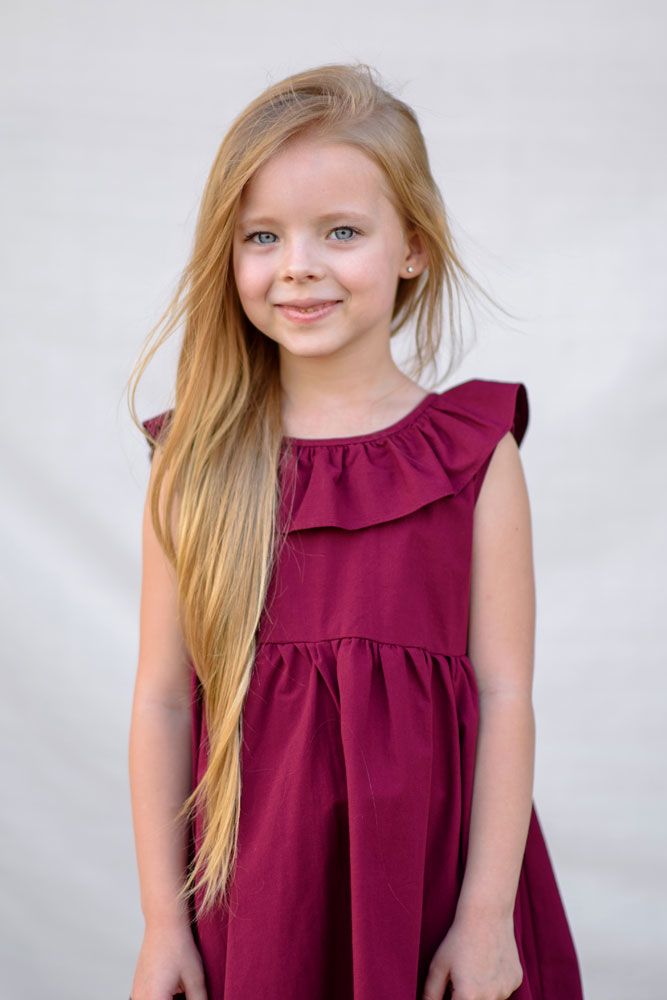 Source: Shutterstock
Growing out your hair may be a tough task when you get older when you are a kid, everything is easier. If neither you nor your girl does not want to cut that gorgeous mane, it is best just to style it a little. What we have in mind is some layering and a side part that will transform regular long locks into a stylish haircut.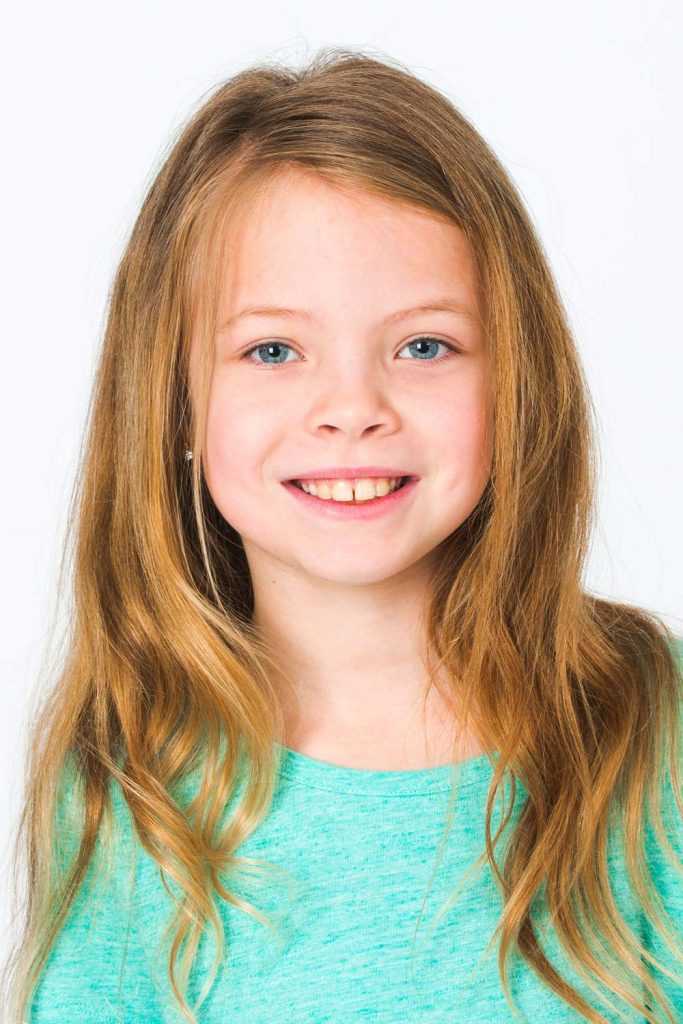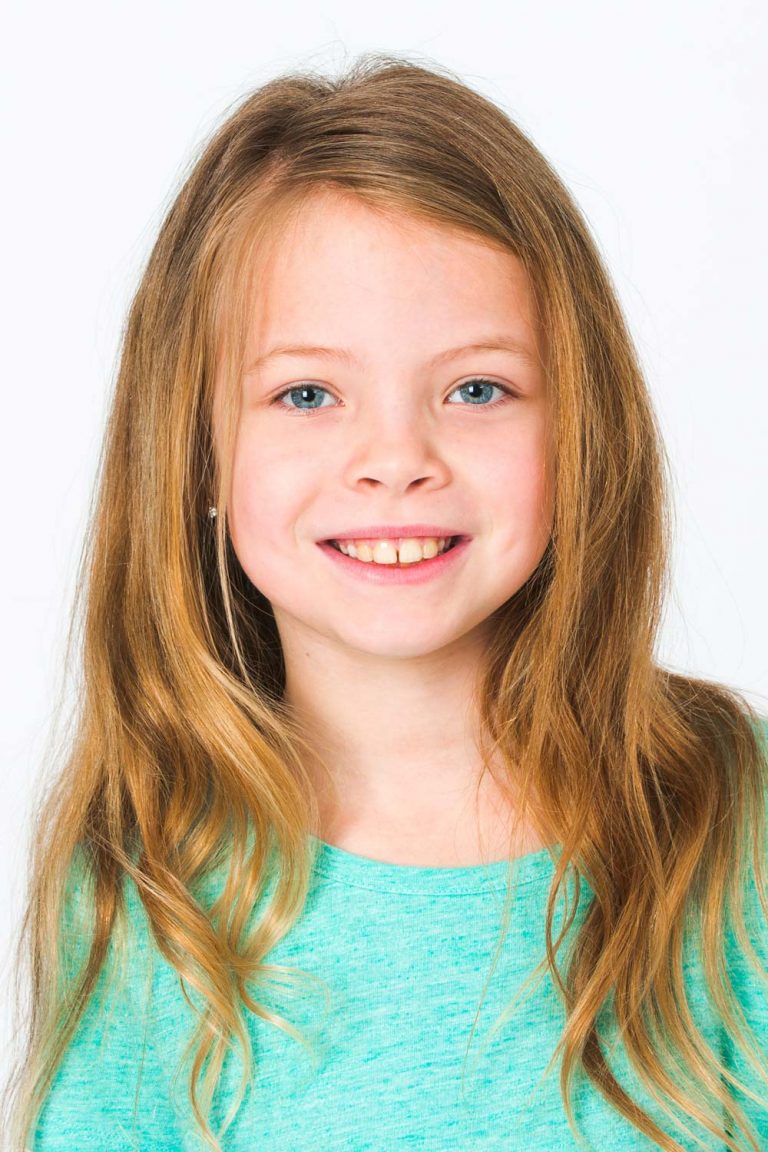 Source: Shutterstock
Long Little Girl Haircuts With Bangs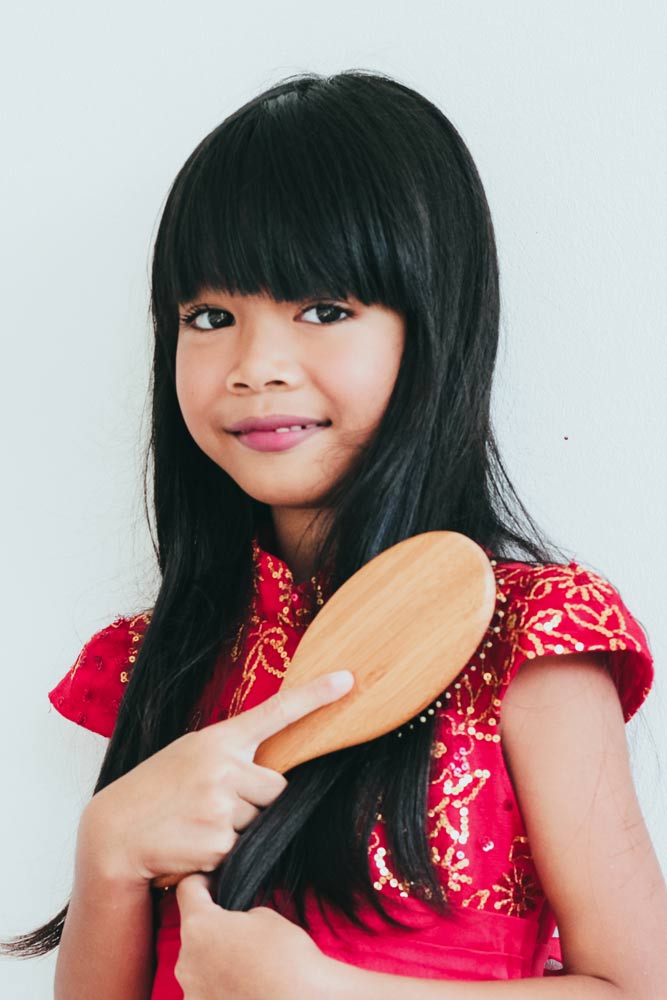 Source: Shutterstock
Straight bangs are not restricted to short and medium cuts only. You can easily play around with bangs combined with long hair. It does not matter whether curly or straight the hair is, in any case, it will look exquisite.
Side-Parted Curly Long Haircut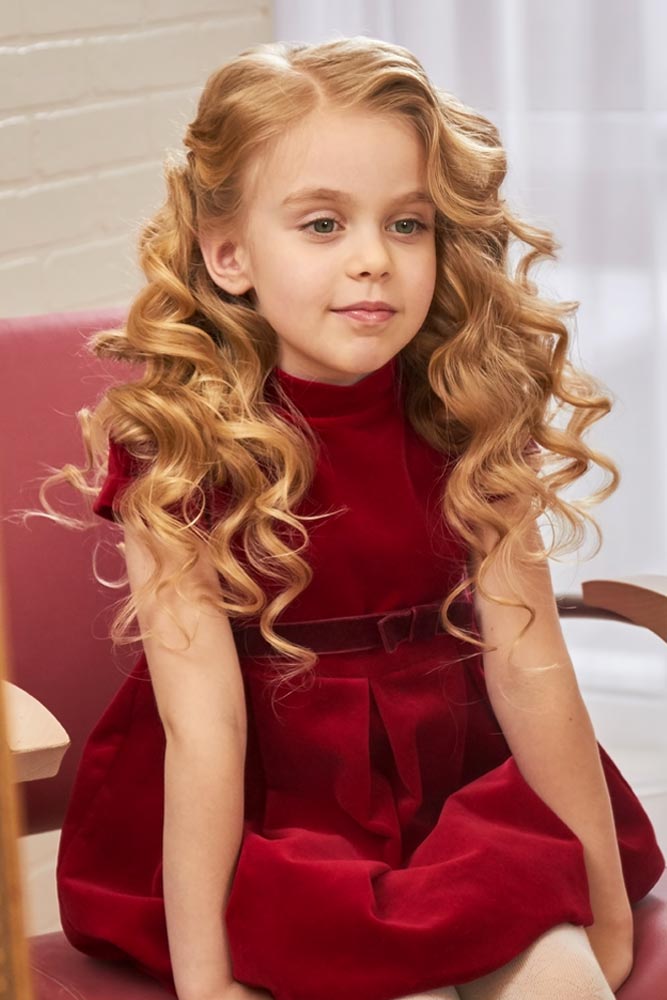 Source: Shutterstock
Getting ready for an important occasion may be quite challenging, even if you are an adult. With kids, it gets even more challenging. If you do not know what to do with the long locks for the event, we have this one cute little girl haircuts at hand. It may take you a while to succeed with the effect, but it will surely be worth it!
Middle-Parted Straight Long Haircut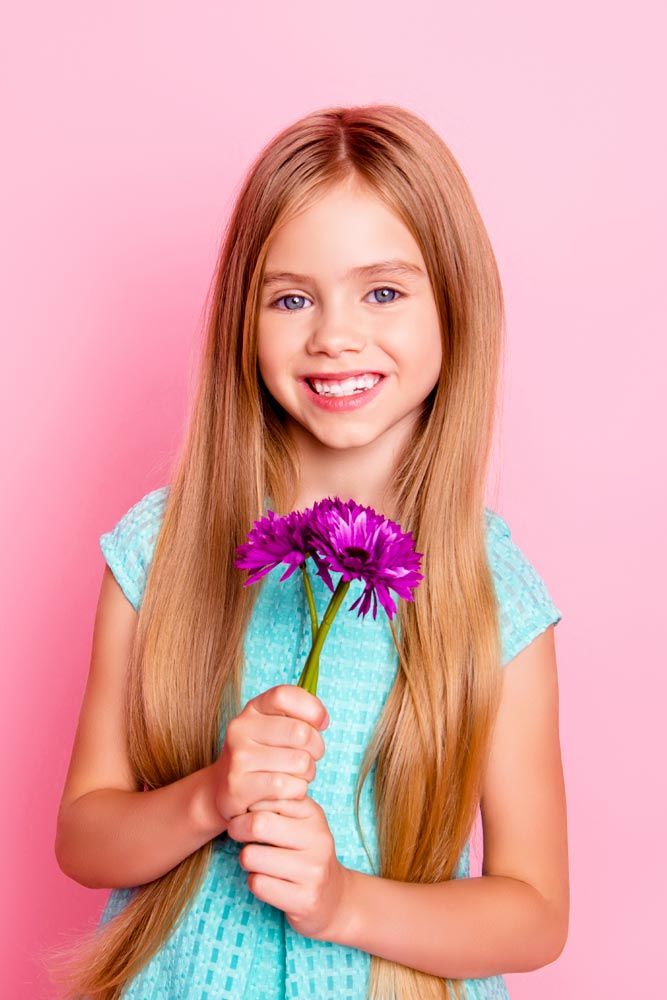 Source: Shutterstock
There are times when your little girl's hair is so perfect that it seems there is nothing you can do to make it look even better. In times like this, we suggest you add a middle part and leave it be.
Little girl haircuts are many, but we always choose the best ones to present to your attention. No matter which length you prefer – we have it covered. We are more than sure that you will find something fitting your taste in here.
FAQ: Little Girl Haircuts
Should I cut my toddler girl's hair?
Doing so on a child's first birthday is a wonderful way to memorize this significant occasion. However, in most cases it will undoubtedly vary depending on the child. A simple cut should be enough if your youngster has a lot of long curls, while cutting hair too short may be absolutely unneeded if he or she has shorter hair.
Does cutting toddler's hair help it grow?
The answer is no. Regardless of the part of the hair being cut, as well as the length, or the method of cutting, the idea that cutting hair accelerates its growth has been proven inccorrect over time. In fact, hair grows in accordance with the genetic informations encrypted in the cell structure of the individual.
Can I use hair products on my toddler?
When it comes to using hair products on your child, there is no age limit. Cosmetologists, on the other hand, advise not to use any skincare or haircare products on children under the age of one.
How can I thicken my 2-year-old girl's hair?
Apply coconut oil to your daughter's scalp a couple of times per week to help foster thicker, healthier hair. The oil not only moisturizes hair, but it also aids to get rid of cradle cap. Use unrefined organic or extra-virgin coconut oil, which hasn't been processed and doesn't cause allergic reactions.
Was this article helpful?