Short Hair Updos For Your Inspiration
Short hair updos exist, what a relief! Probably every lady whose hair is not so long remembers the moment of searching for such hairstyles and finding really few. Well, we know how you feel. So, we have done this search for you and shortened the list of these hairstyles for more convenience. Now all you need to do is pick the hairstyle you love the most.
ADVERTISEMENT ‧ CONTINUE READING BELOW
Romantic Twisted Short Hair Updos
Source: Modcloth Blog, Hairandmakeupbysteph via Instagram, Milabu09 via Instagram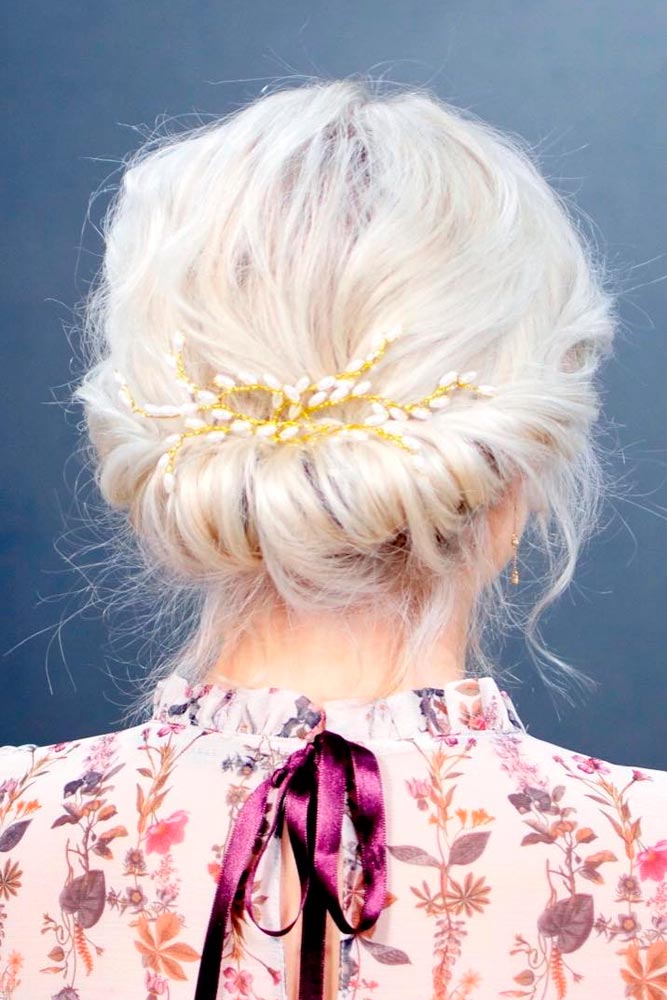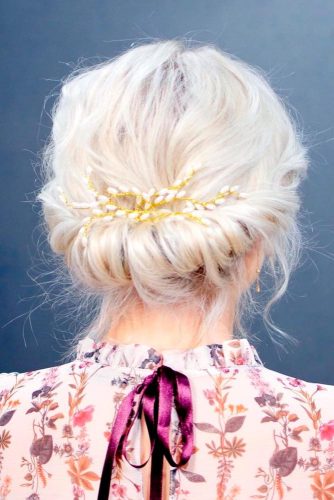 Contrary to popular belief, updo hairstyles for short hair are not so difficult. Well, it's better to stock up on hair pins, that's true, but it is hardly a problem. And the easiest updos can be created in less than 5 minutes.
ADVERTISEMENT ‧ CONTINUE READING BELOW
Wrapped Short Hair Updos
Source: Kellgrace via Instagram, Kellgrace via Instagram, A Lacey Perspective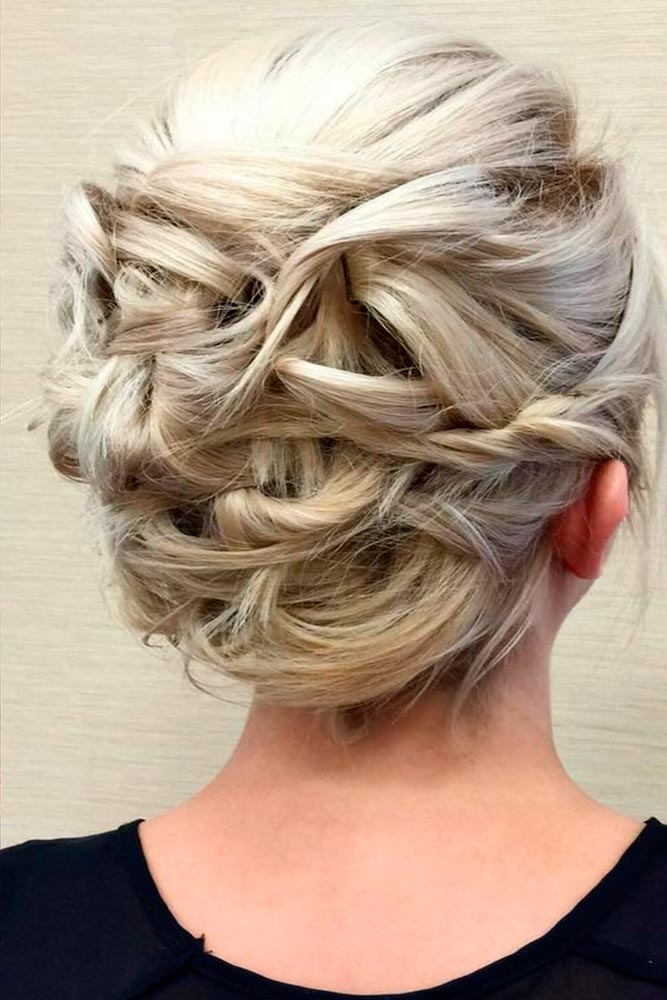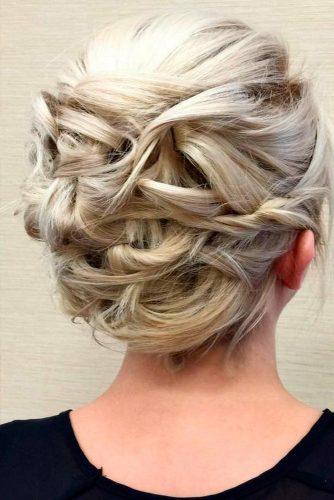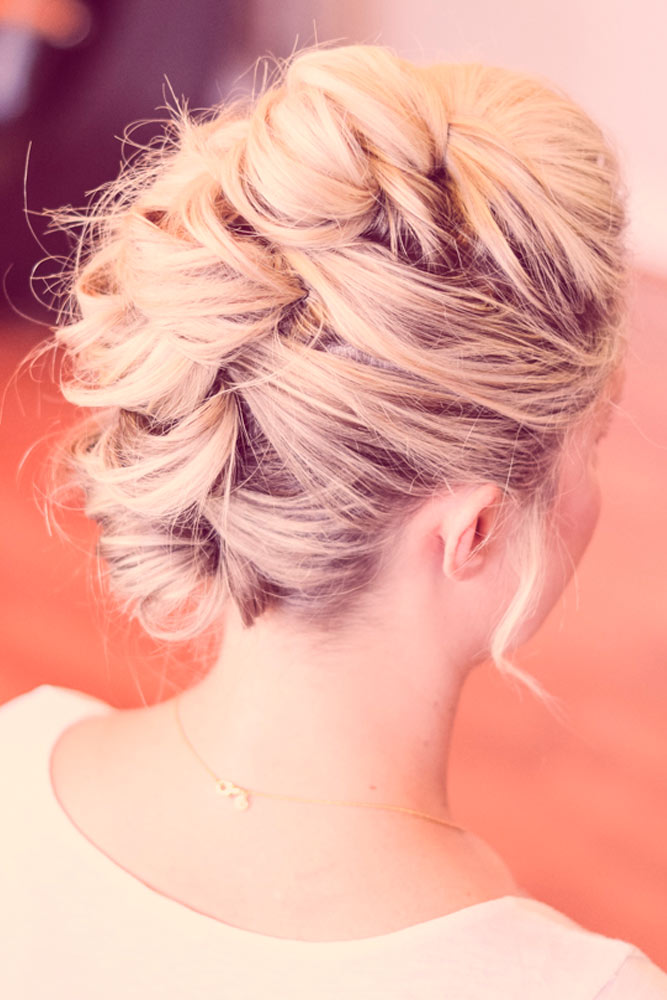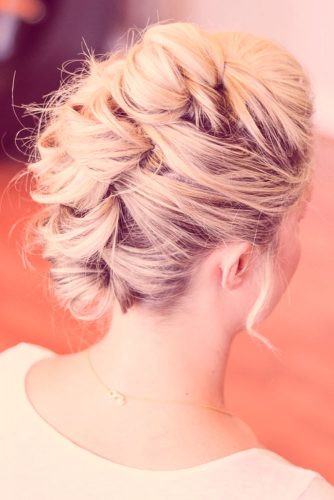 Also, like updos for long hair, those for short hair come in various styles. They can be romantic, elegant, messy, carefree, intricate-looking, sassy, and combine various elements like braids and buns and ponytails.
ADVERTISEMENT ‧ CONTINUE READING BELOW
Color Game On Short Updos
Source: Lalasupdos via Instagram, Hairbyclairperez via Instagram, Hairsgallery via Instagram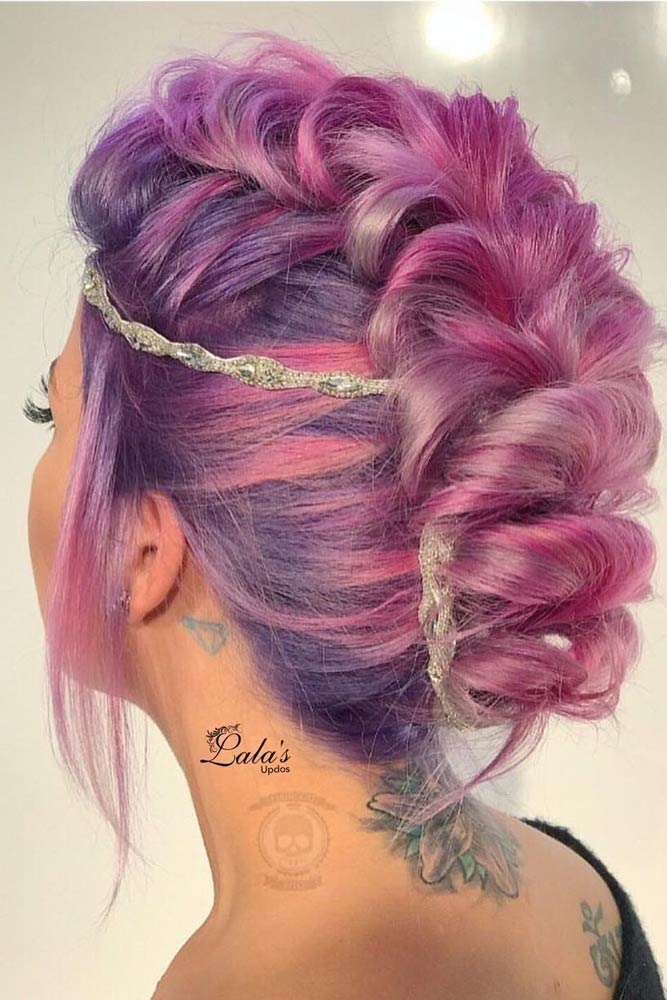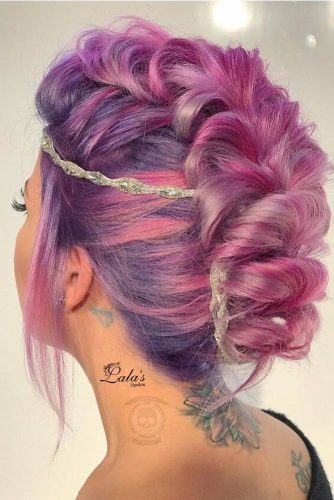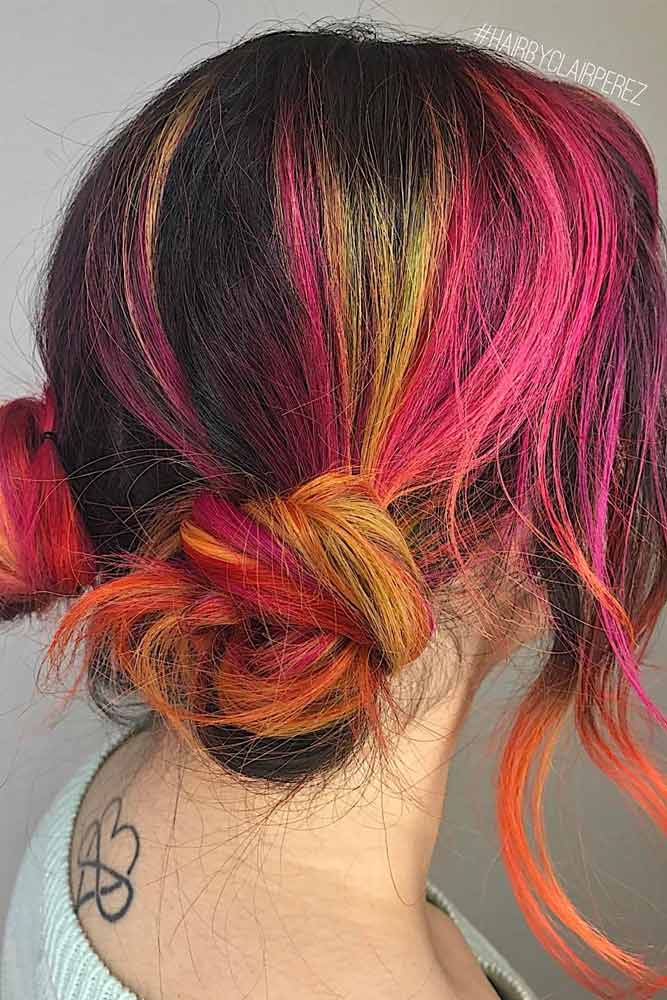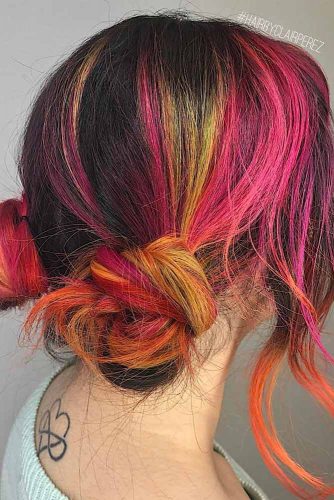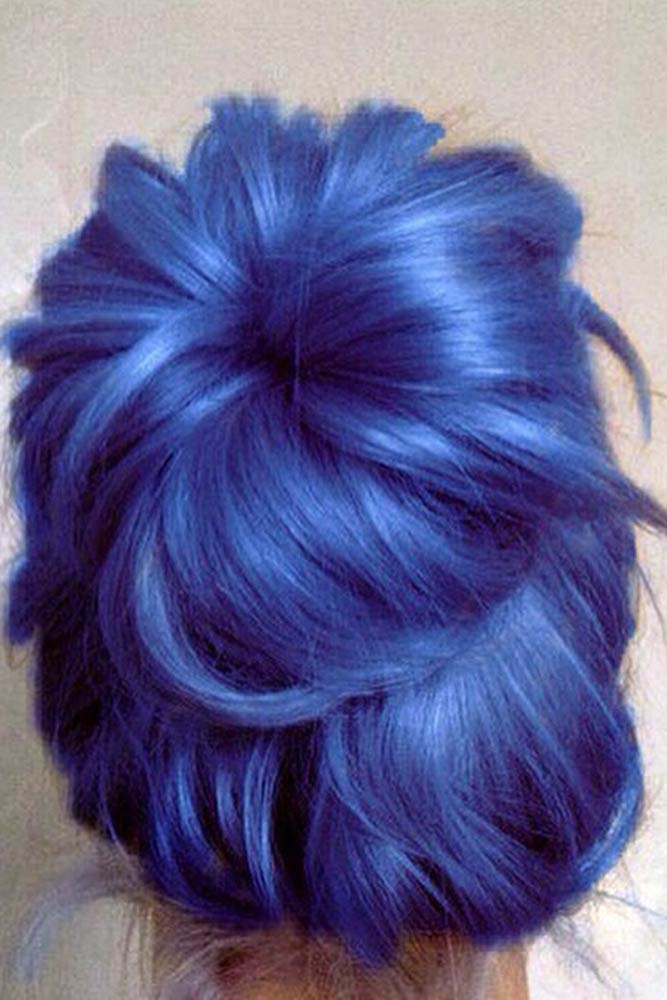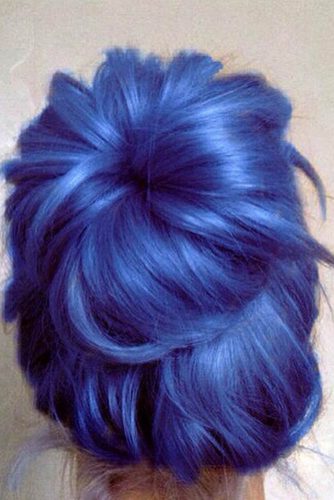 The bravest girls can try any bright hair color ideas if they want all eyes on them.
ADVERTISEMENT ‧ CONTINUE READING BELOW
Updo Hairstyles For Short Fine Hair
Source: Acaciabrinley via Instagram, Reingeschluepft via Instagram, Kellgrace via Instagram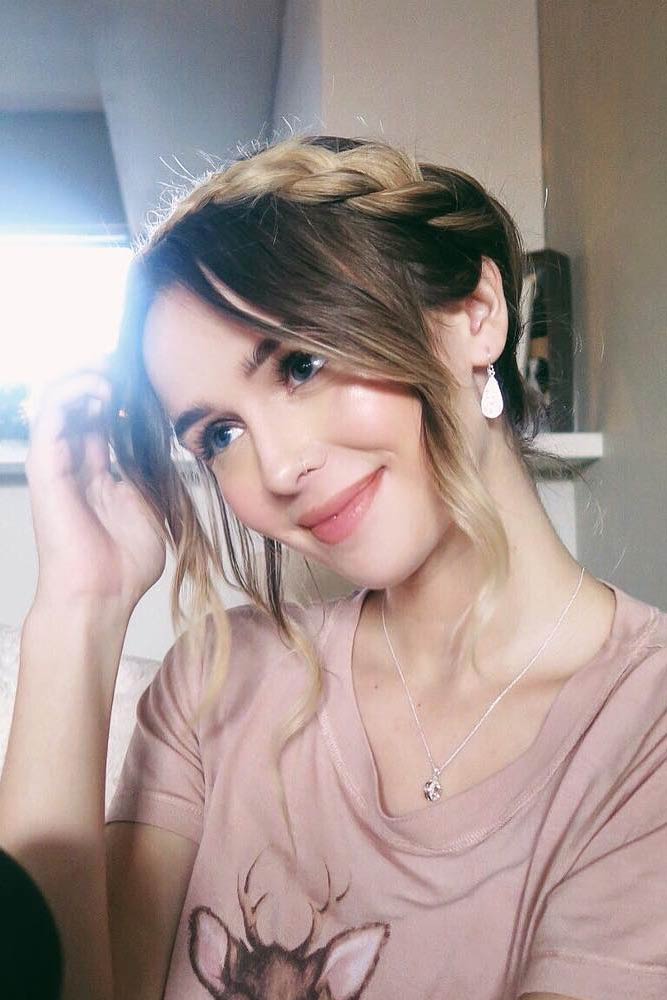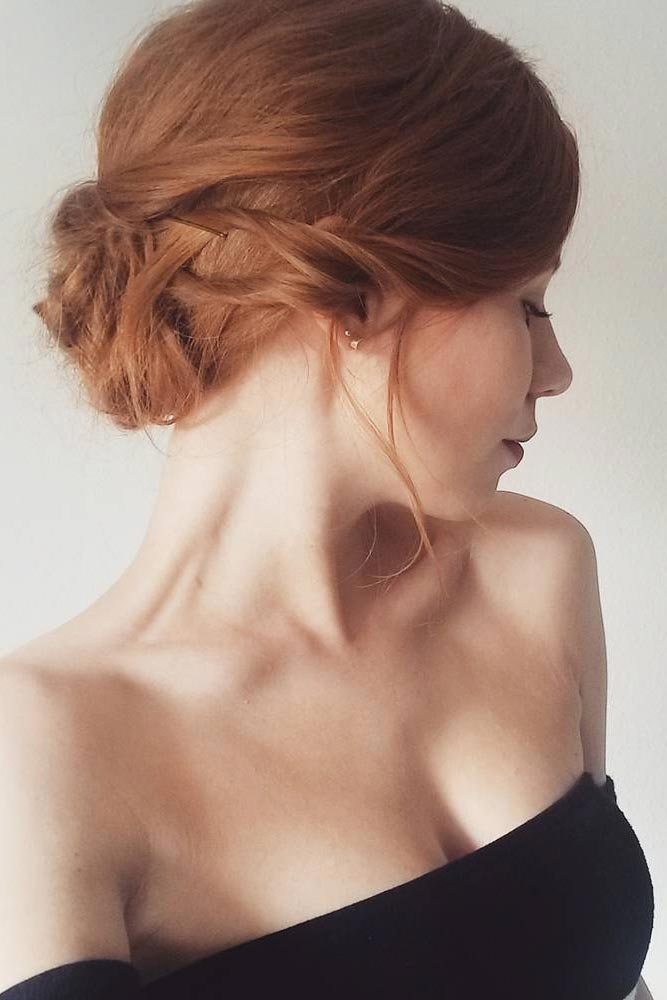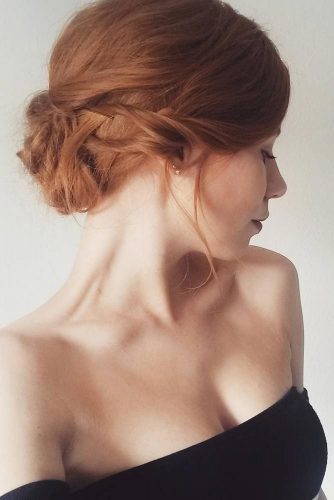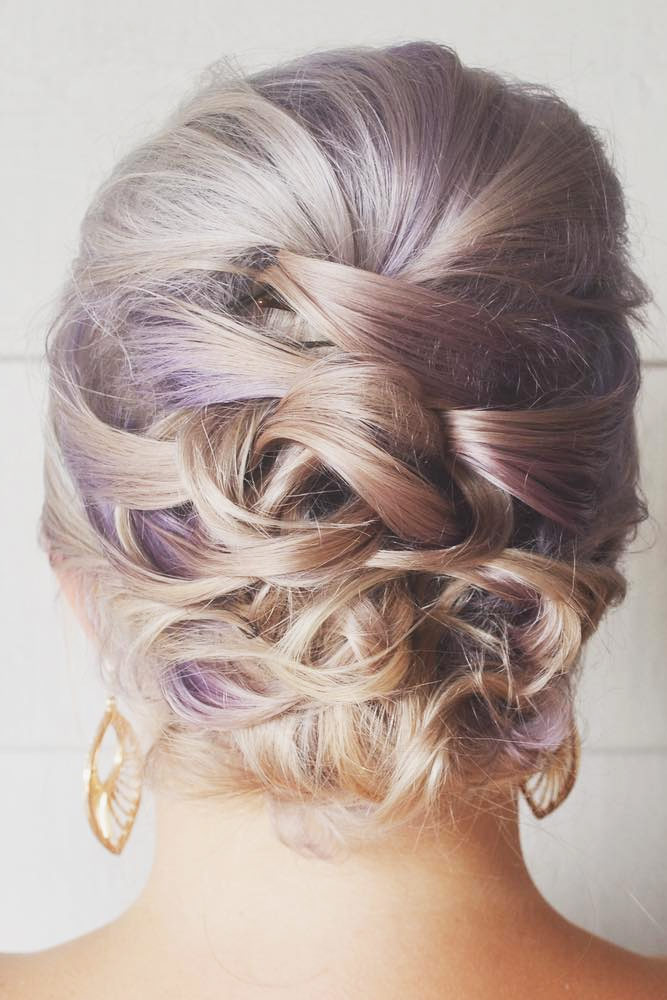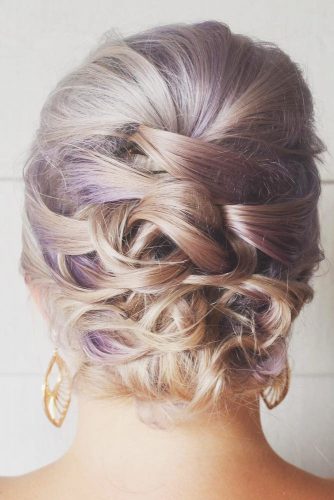 If you've got short fine hair, you should take into consideration these beautifully quirky hairstyles.
ADVERTISEMENT ‧ CONTINUE READING BELOW
Easy 5-Minute Knot Updos
Source: Nosekoji via Instagram, Yuuuuma.1 via Instagram, Acaciabrinley via Instagram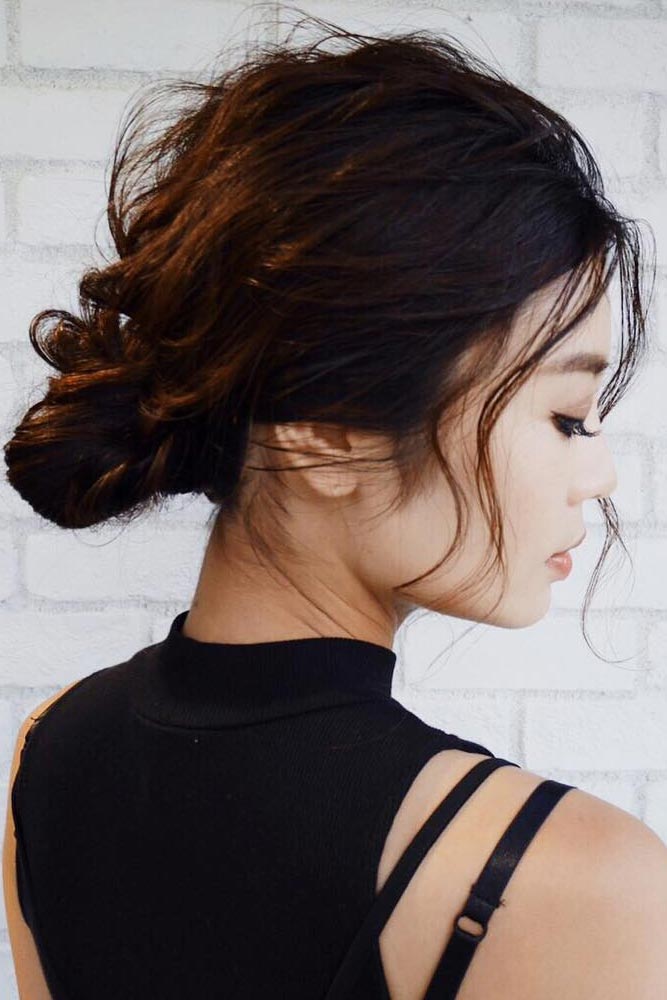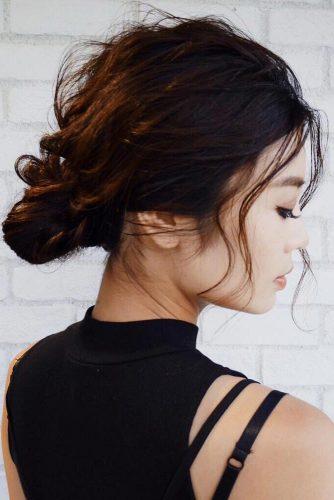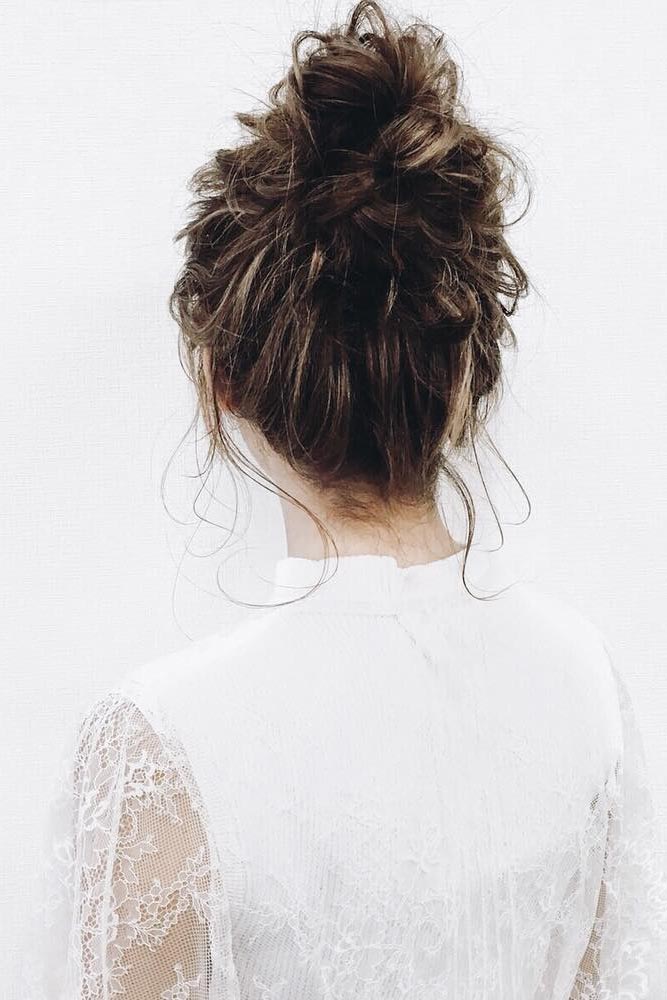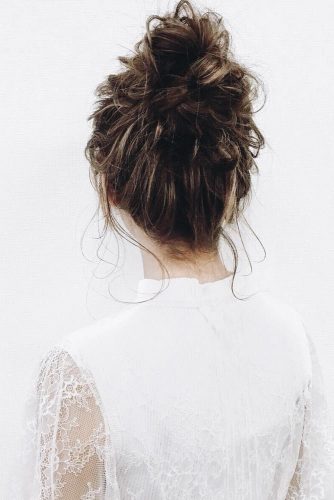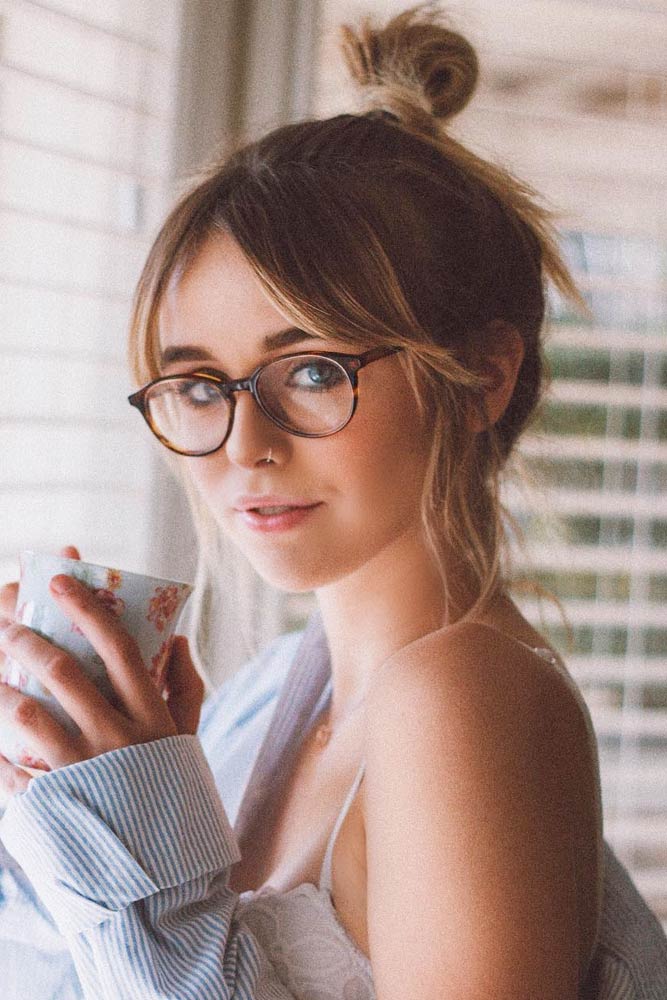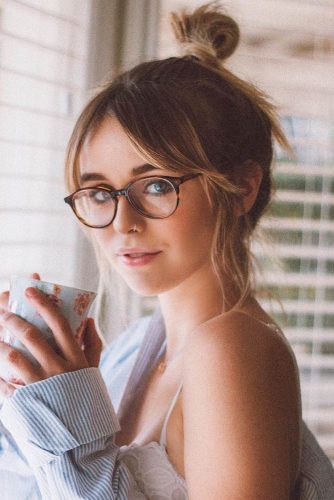 There are a lot of easy 5-minute hairstyles for short hair that look really stunning.
Gorgeous Short Hair Low Updos
Source: Salonrooted via Instagram, Katerinaa_taylor via Instagram, Lenabogucharskaya via Instagram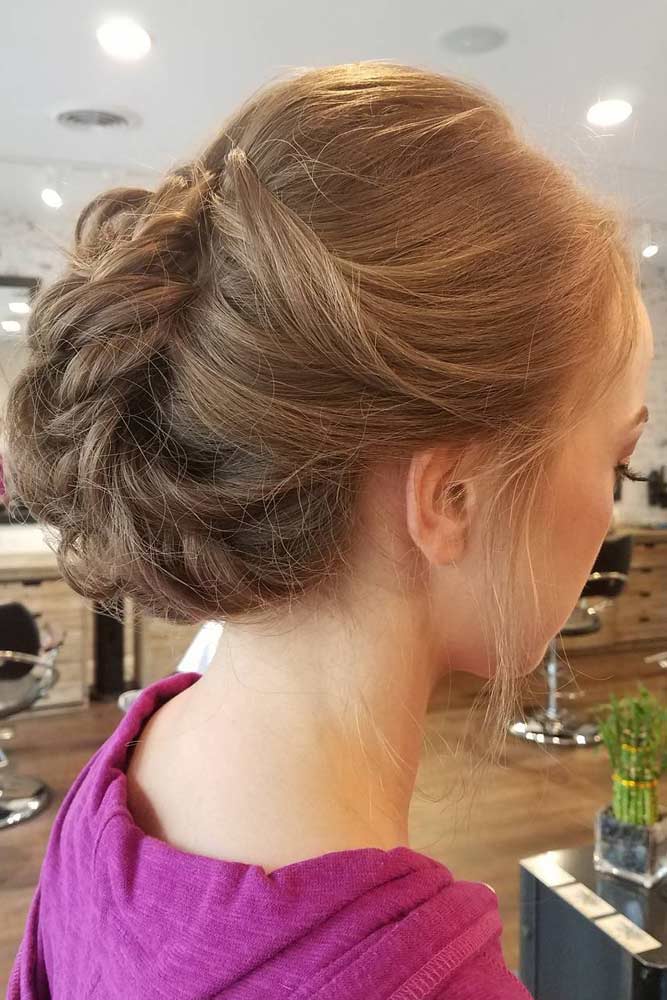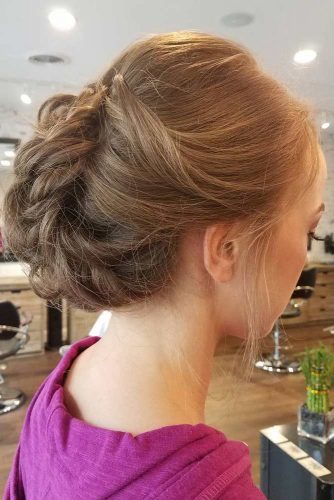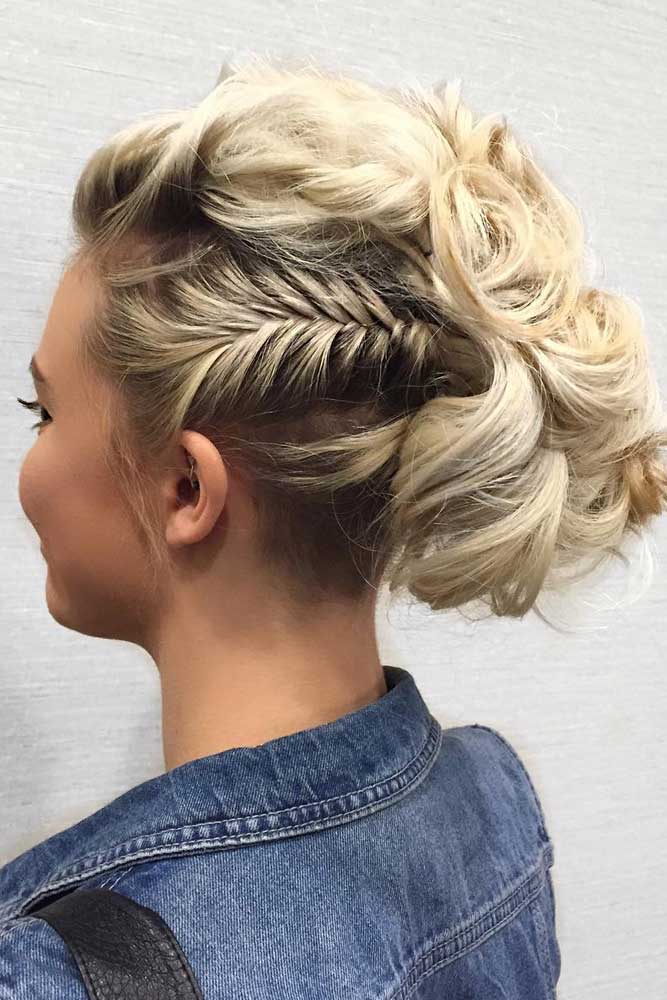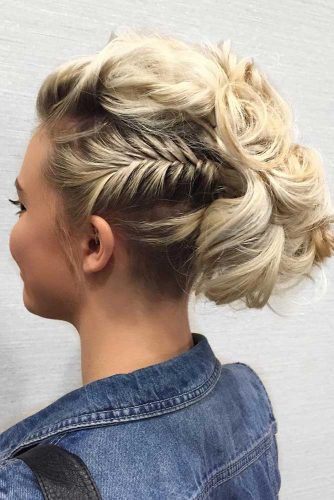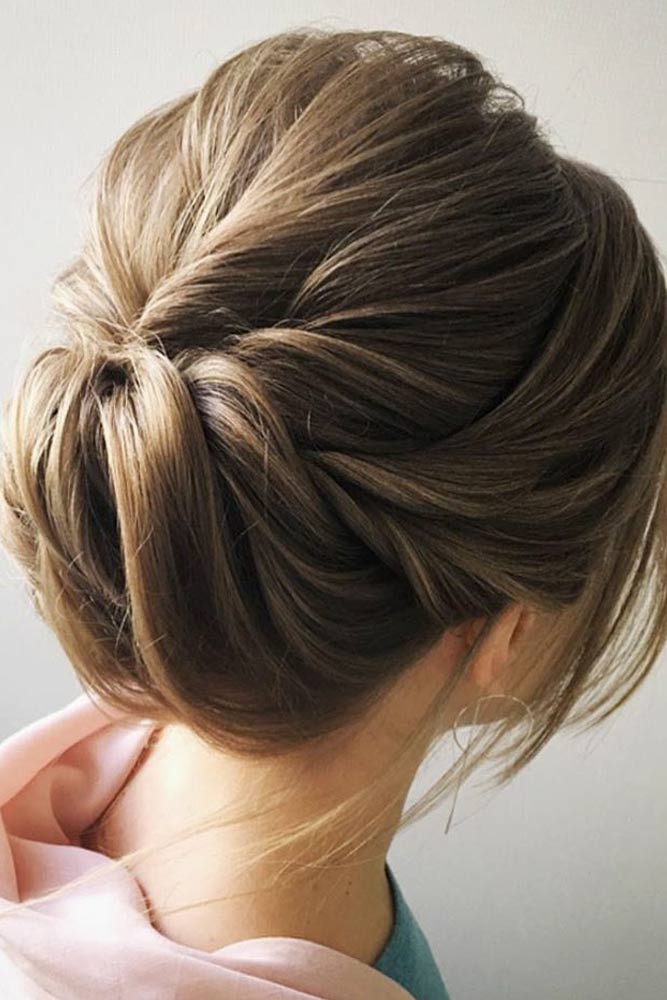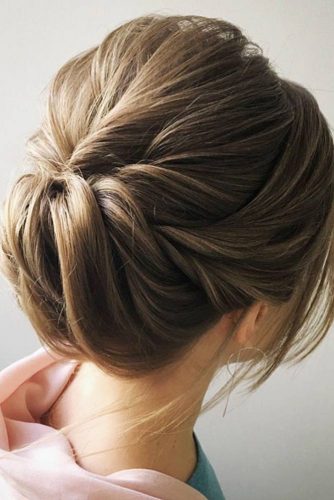 Look at these braided and twisted hairstyles! They can help you to be a girly girl even if you've got a short haircut.
Easy Dutch Braided Short Hair Styles
Source: Hairbyelena via Instagram, Xandervintage via Instagram, Abellasbraids via Instagram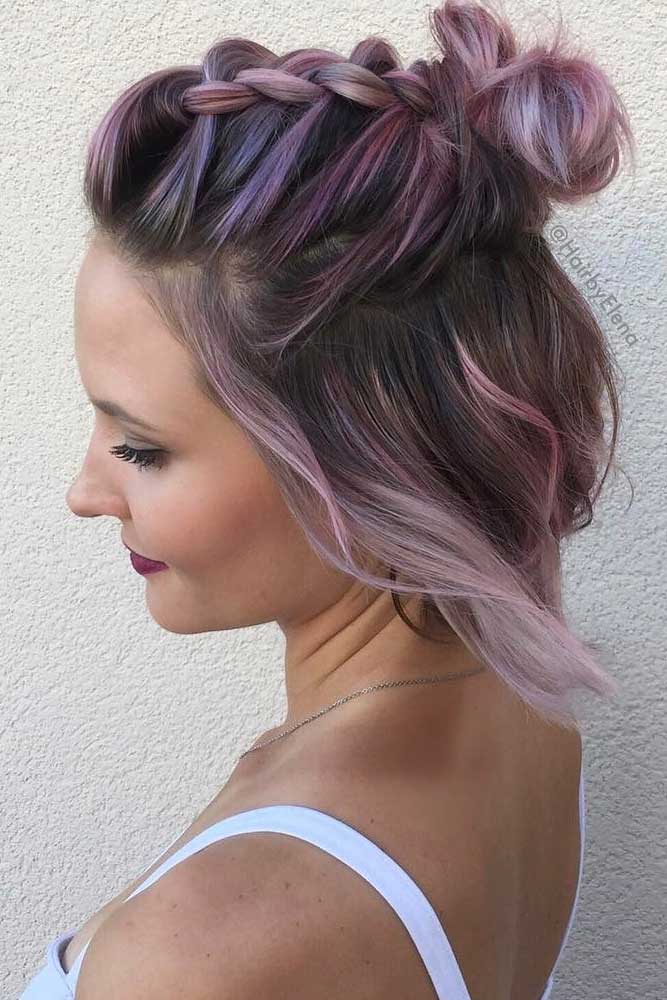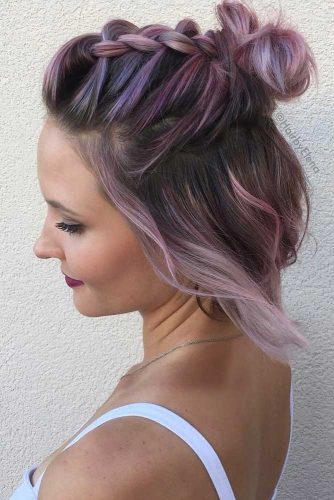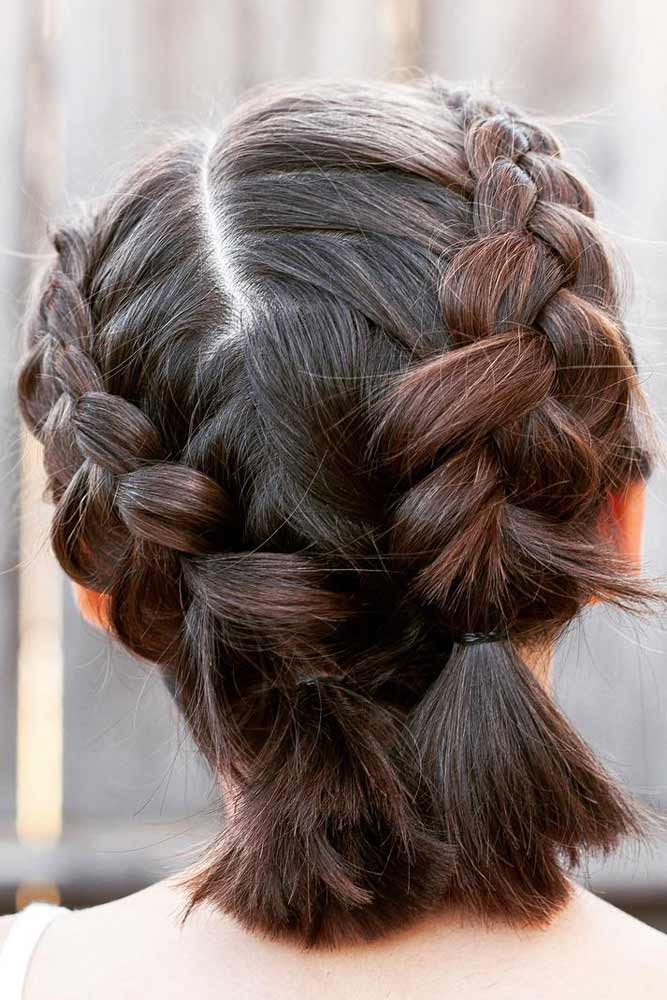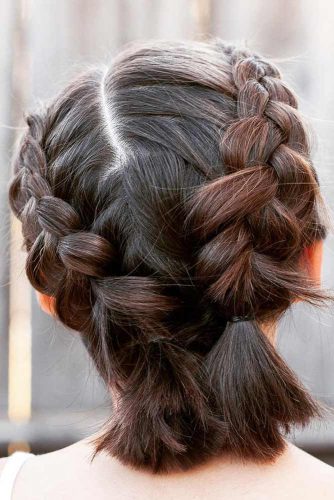 Braids can change your haircut in a totally unexpected way. Add one or a couple of them, and you'll have a lovely and romantic going-out hairstyle.
ADVERTISEMENT ‧ CONTINUE READING BELOW
Reverse Braided Buns
Source: candicemarielv via Instagram, foxandjane via Instagram, dvcolour via Instagram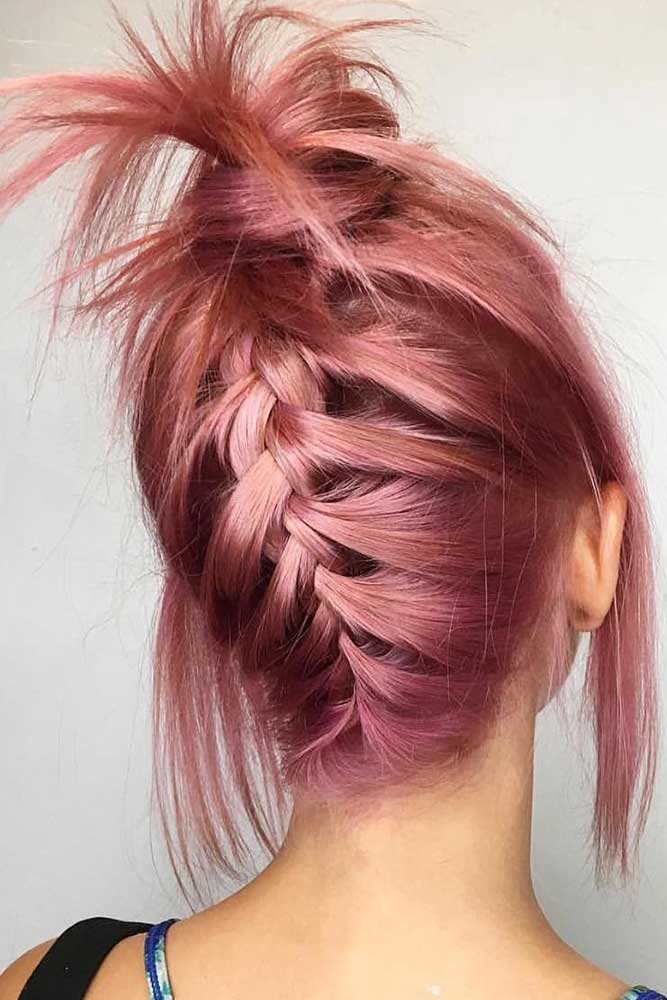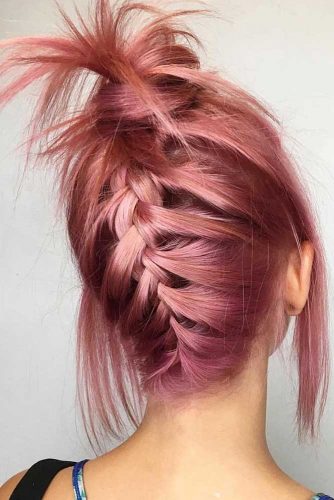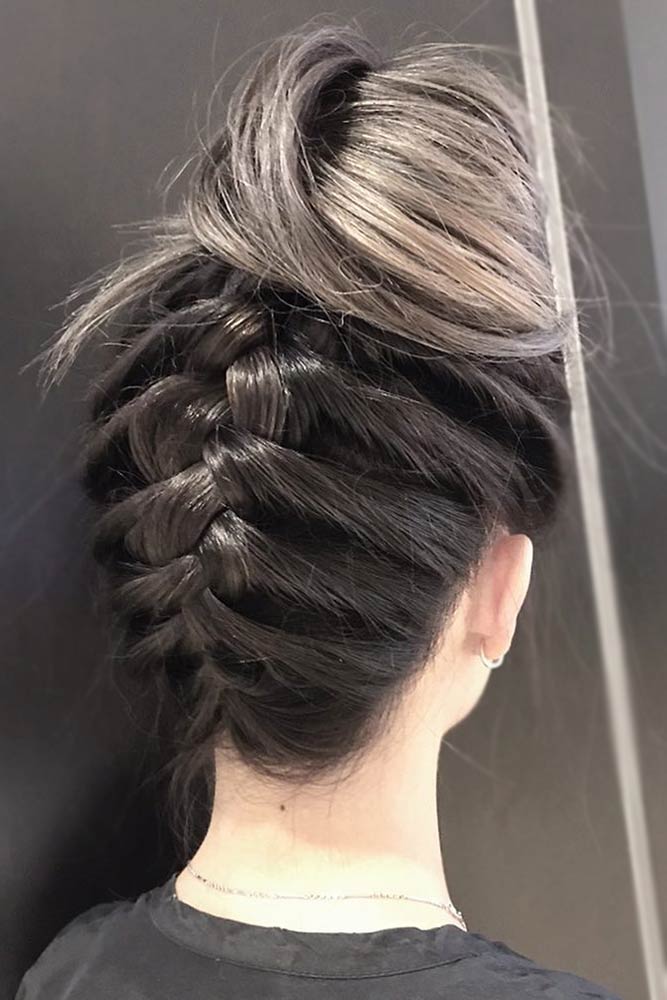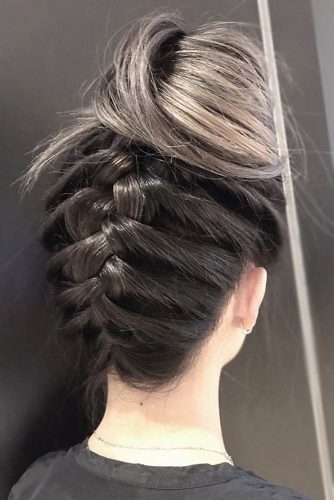 There are so many fun ways to spice up your short hair, and a reversed braided bun is definitely one of them. Just look at this mixture of mess and elegance. Besides, the brighter the color of your hair is, the better a reversed braided 'do looks!
Short Updos Tutorials
Double Braided Updo Tutorial
Source: Milabu


Are you looking for some fancy and trendy but formal hairstyles for short hair? Then you have come to the right place! Of all the updos a double braided one is mind-blowingly easy and exceptional gorgeous!
Divide your hair into two sections so that the one is a lot bigger than the other.
Grab a section of hair in the front and divide it into three equal parts.
Begin a French braid.
Follow your hairline and bring the braid towards the back at an angle.
Secure the braid with a hairband at the back of your head.
Repeat the procedure with the other side.
Secure two braids at your back with a hairband.
Take the little sections of hair that are left at the back, twist them and bring them towards the braids.
Use screw pins to secure the updo.
Go back on your braid and pull them a little to add some more texture and volume to them.
That is it!
Edgy Double French Twist Tutorial
Source: Milabu
In case you wish for some cute updos for short hair with a touch of edginess to be at hand, we have something special for you! Experimenting with hairstyles for short hair is so fun and easy!
Part your hair first.
Pin away the front section first.
Split the rest of your hair into two equal parts.
Start right above the ears, bring the hair towards the back.
Pin it away for now, too.
Grab the bottom section of your hair and tease it a little.
Bring your hair over to the right side.
Bobby pin it going from the bottom up.
Grab all of the hair and start twisting it into the French twist.
Repeat the same procedure with the top side with the only difference that this time you should bring your hair to the left side first.
Split your front hair section into smaller one and curl all of them using your curling iron.
Edgy double French twist – check!
Topsy Tail Updo Tutorial
Source: Milabu


Those of you who are looking for fancy hairdos for short hair will surely appreciate this one we have prepared here for you!
First of all, grab a top section of your hair to create a little pompadour.
Secure it with bobby pins.
Grab another section beneath the pompadour and bring it back.
Secure it with the elastic into a ponytail.
Split it in half and bring the ponytail right through the top and through to create a topsy tail.
Grab another section and repeat the procedure.
Keep doing this until you reach the very bottom.
Give a little pull to all of the topsy tails so that you add some more texture and dimension to your 'do.
Take the bobby pins out of your pompadour.
Loop the bottom, remaining part of your hair and secure it with the bobby pin.
Voila!
Low Pompadour Updo Tutorial
Source: Milabu


Everybody knows that a girl who seeks a dramatic look will never pass by the pompadour hairstyle. So here comes the most elegant pompadour updo people could ever see. Whether you want to be on point for a date or you just want to flaunt with a super delicate daily hairstyle, this style knows how to make you feel happy with your hair. Follow these easy steps:
Start from the very top of your crown, with a slight off-centered part going towards the left side.
Take this section of the crown, bring it towards the back and secure it with some bobby pins on each side.
Then, take a pompadour comb and make sure that the brush section is placed towards the scalp.
Place it right underneath the bobby pins.
Wrap the hair on the back all over the puff of your comb and pin it around.
Take the hair on the front, twist them a little bit and put them on the top.
You can also embellish your cute updo with any accessories you want!
You are ready!
Low Pompadour Braided Updo Tutorial
Source: Milabu


Those who feel that there is a lack of braids in their lives can breathe a sigh of relief. Braids have never been so feminine, that's for sure. And you are in luck today, as you can bring this braided pompadour to life right now. Yes, it's totally easy, all you need is your beautiful hair and some bobby pins. Let's do that!
Start with a three-strand braid on each side.
When both your braids are done, grab a section of hair right below it and a section on the other side, connecting them in the middle to create a tiny ponytail.
Start taking the hairs from underneath the back and inner loop them around the ponytail you've made.
Secure it with some bobby pins!
Place your lovely braids on top, including them to the updo.
Enjoy your stunning and lively pompadour!
Pin Up Updo Tutorial
Source: Milabu
Brush your hair backwards towards the middle and pin up the hair at the sides with some bobby pins. Make sure the top layer of your hair is not fixed back as the sides.
With the help of your curling iron, create bouncy curls on the top layer of your hair.
Take a few bobby pins and start fixing up the curls to make them look defined.
Leave the longer pieces down so that they create a beautiful textured hairstyle. Voila, you`re done! Romantic and flirty it is a perfect easy hairstyle for your everyday routine!
Bejewled Knotted Updo Tutorial
Source: Milabu
Take a front section of your hair and tease it a little bit before using a pompadour comb right behind the hair section you have just taken. Bring your hair towards the back onto the pompadour comb and secure it with some bobby pins behind.
Use the rest of the hair to create 4 ponytails.
Take the ponytails and curl them around your finger, then using a bobby pin fix them upwards or towards the ponytail. You can loose the little buns we have created with the help of your fingers to create more volume and make your hairstyle a bit more relaxed looking. If your heart desires something more, you can definitely choose some hair jewelry to go with your hairstyle.
ADVERTISEMENT ‧ CONTINUE READING BELOW