By:

Glaminati Media

| Updated:

11/13/2018
Cute Easy Updos for Long Hair to Try This Season
Easy updos for long hair are not only classy for a special occasion but a simple fix for a bad hair day, as well. A fancy updo is great for an evening out, but there are quite a few easy updos for longer hair that work for casual situations, as well.
There are plenty of simple updo hairstyles for long hair. If you have unruly curls or frizzy hair, an updo is a great quick fix. Not all updos have to involve elaborate buns and intricate top knots.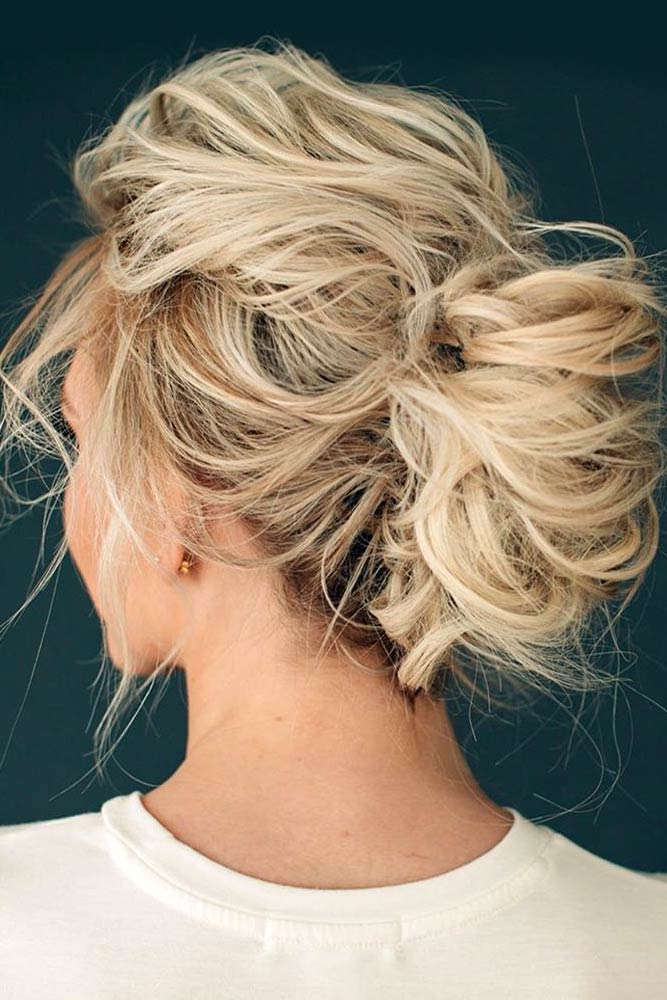 If you don't have the time or patience for a blowout hair style, then one of these easy updos for longer hair are your best bet.
1. Side Swept Captivating Curls
This is a great look for those who are torn between an updo and wearing their hair down. Curl your dry hair with a ¼ inch curling iron, vertically and away from your face. Then curl your bangs horizontally, but alternate the direction every other curl. After the curls have cooled down, make a deep side part and add a little texturizing cream to your hair, working it all the way through. Gently comb the bangs to the desired side and style as you wish. Then pull the rest of your hair over to the desired side and add bobby pins to hold in place. Fluff for extra volume and spritz with a finishing spray.
2. Beautiful Ballerina Bun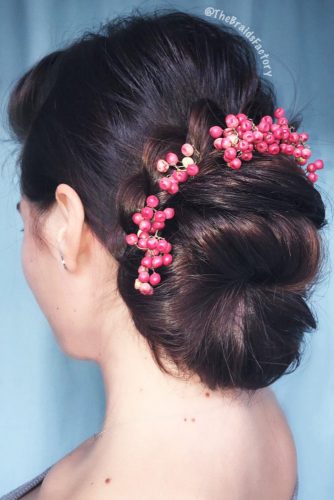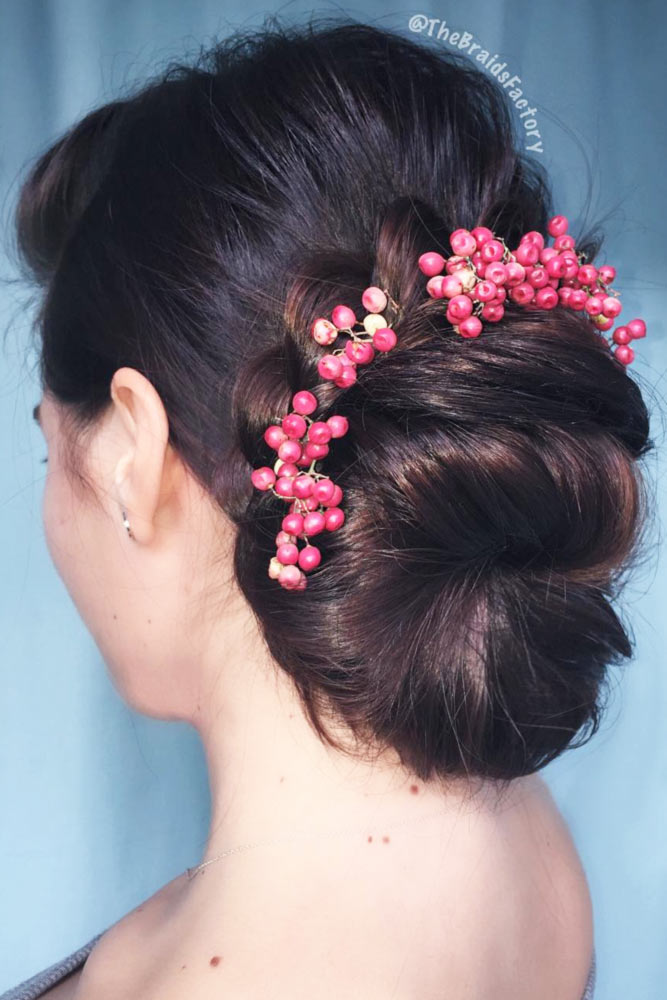 Being among easy updos for long hair, this style is truly gorgeous. Work some Argan oil into your dry hair, pull your hair into a high ponytail and curl the ends with a one-inch curling iron. Finger comb the curls gently and then spritz lightly with hairspray. Next, wrap the curls around your ponytail to form a bun, attaching them to the hair tie with bobby pins. Gently pull on the bun to loosen it and pull out strands to frame your face if so desired. Spray with a quality holding spray.
3. Swirly Side Bun
This low side bun is elegant and classic. Add a leave in conditioner or thermal protectant to damp hair and blow dry with a paddle brush. Next, create a deep part, sectioning off the bangs. Then sweep your hair to one side and tie into a low ponytail, twisting the hair completely and folding it back against your head. Tug on the ends gently for subtle separation and then pin into place in a floral design. Next, smooth out the fringe and twist a small section around the remaining fringe and hold in place with a hairpin. Tuck the ends of your bangs into the bun and spray with finishing spray.
4. Mild-Mannered Milk Maid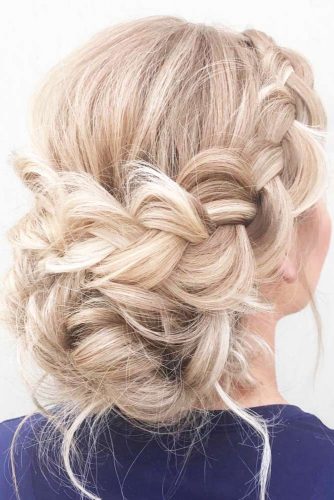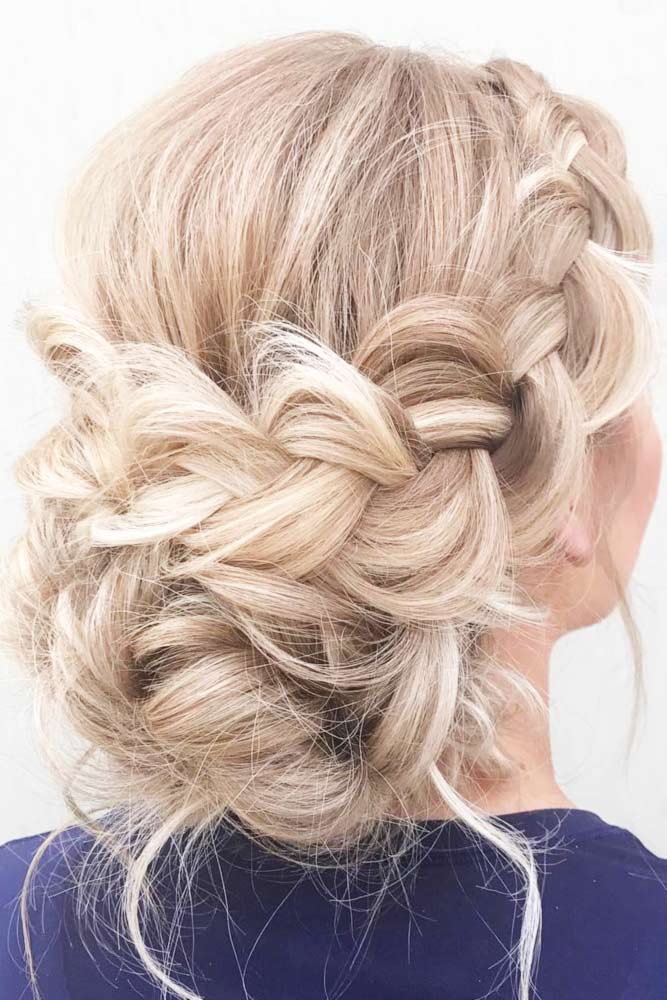 This beautiful updo is youthful and playful. Add pomade to damp hair and blow dry using a paddle brush. Make a side part and then brush your hair until it's smooth. Then make a simple braid and secure it with an elastic. Finish by taking the braid and sweep it across your head, securing its place with bobby pins.
5. Fancy Fishtail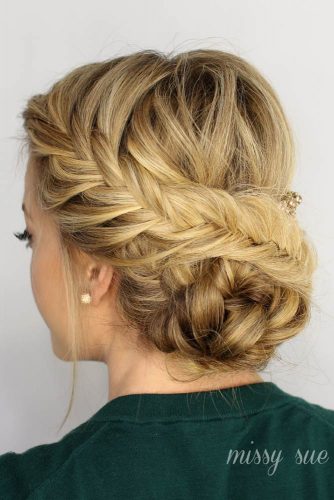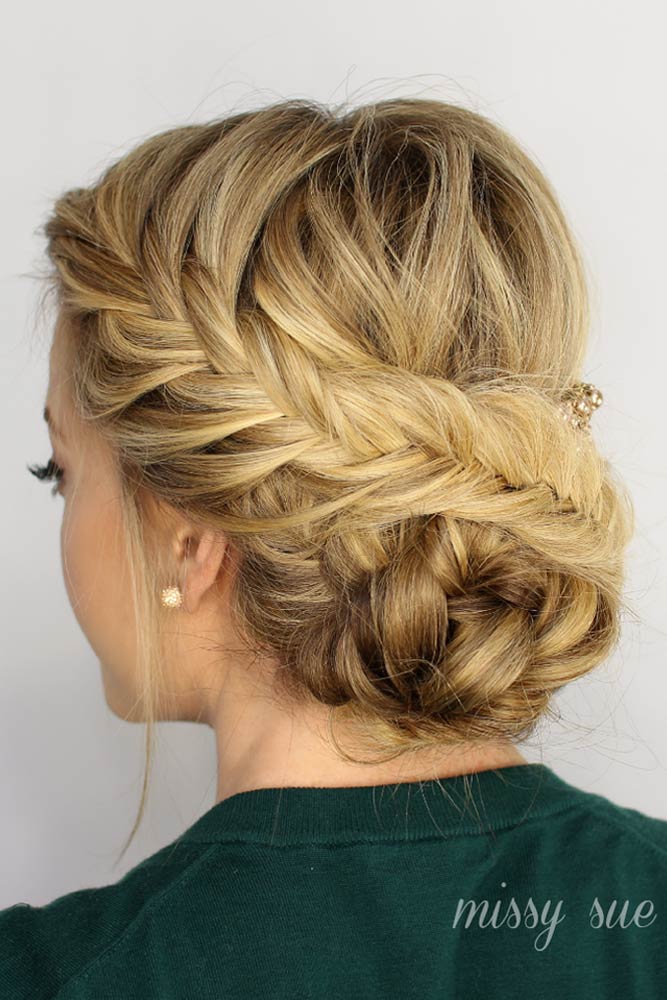 Try this fun fishtail braid updo for a sophisticated style. Spritz dry hair with light hold hairspray, smoothing back the side and crown layers. Form a fishtail braid starting at the back crown area and work your way down. Use bobby pins to hold the bid secure, leaving a few soft tendrils to gently frame your face.
6. Sexy Side Sweep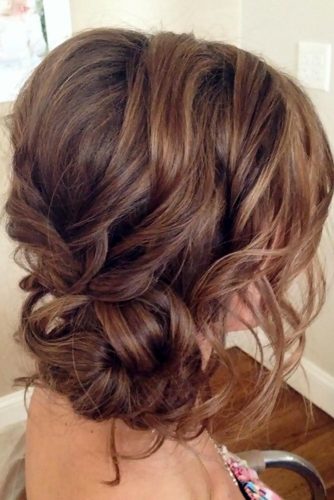 This flirty side swept is great for a special event. Start by working a dry shampoo into your hair, then create a side part and sweep your hair over to one side. Backcomb the back surface layer for extra volume. Then take your hair and twist it clockwise creating a roll. Smooth the surface as you go with a comb. Next, secure the roll to your hair with hairpins, allowing the ends to cascade gracefully to the side. Curl the ends and backcomb the back for added volume.
7. Fancy Free French Braid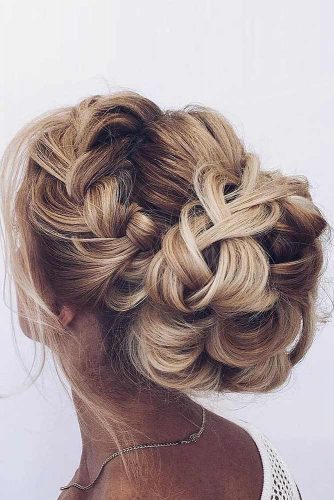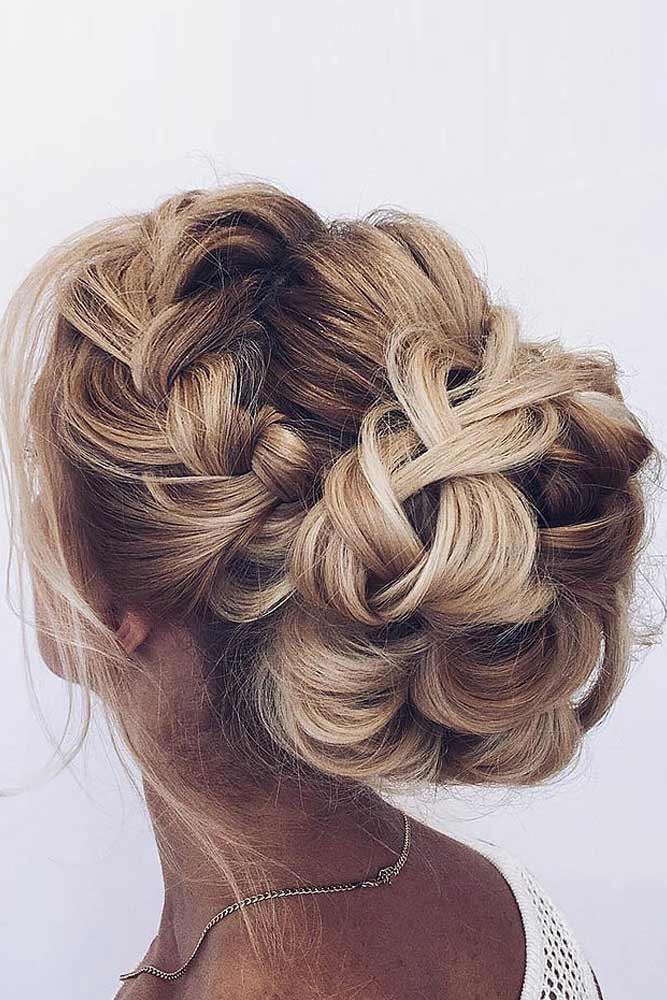 This relaxed French braid can be worn casually or dressed up for a formal event. Spray dry hair with a thermal protectant and backcomb the top of the crown. Braid your hair into a relaxed French braid and twist the braid into a loop, securing with bobby pins, but leaving the ends loose. Pull some of the strands loose to frame your face.
8. Heavenly Halo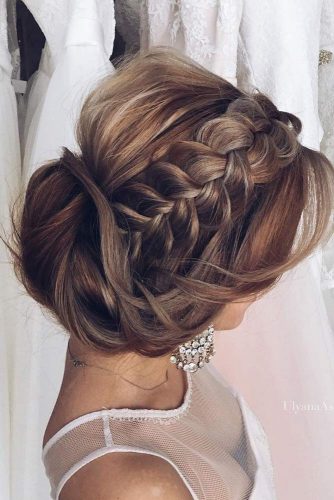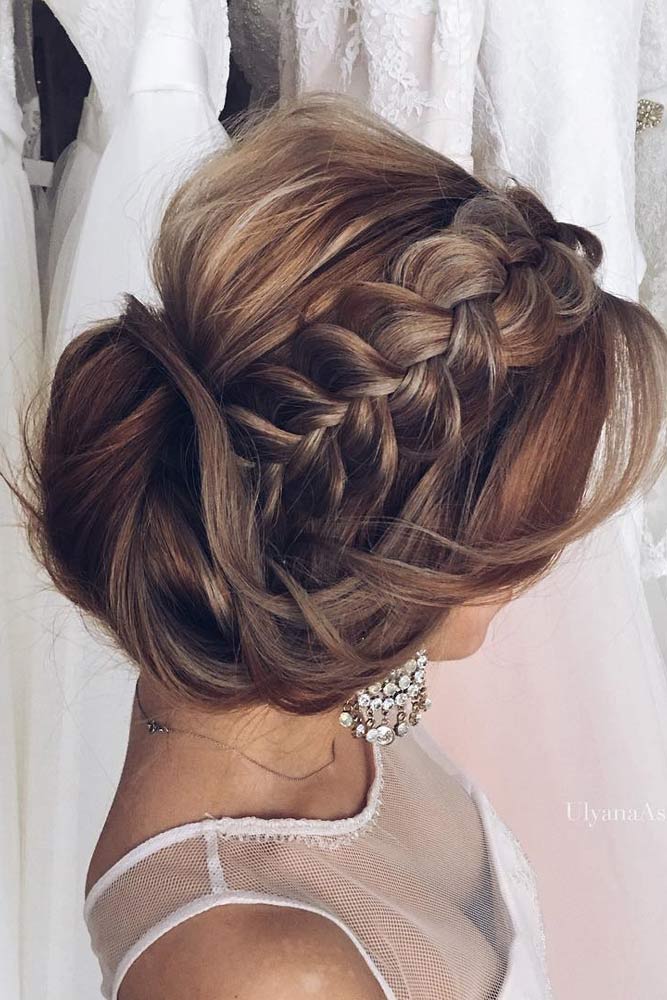 This Dutch style braid is elegantly understated. Spray dry hair with a flexible hold spray and create a soft side part. Braid into a Dutch braid (aka, inverted French Braid), starting at the fringe and continuing all the way around. Then tuck any remaining hair under the left side of the braid and secure with bobby pins.
9. Undone Updo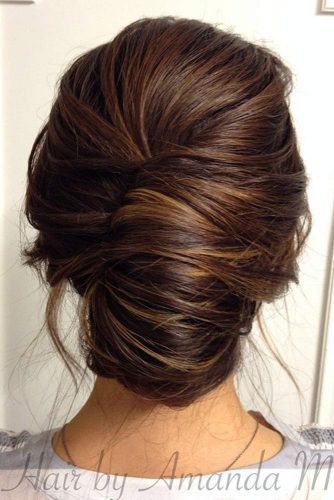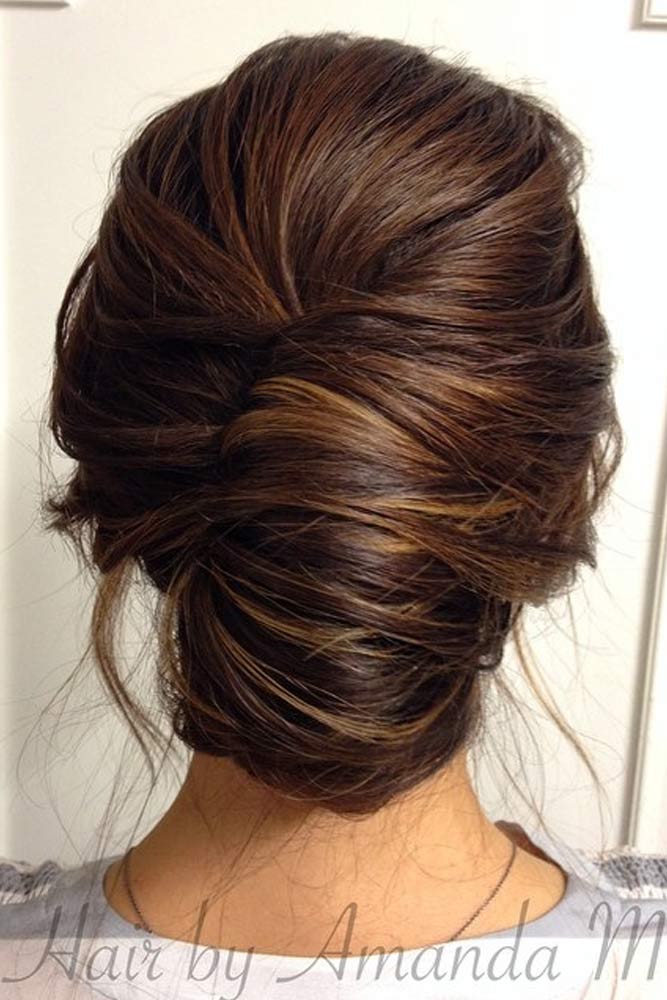 This carefree updo is great for a quick, casual look. Add a texturizing spray to your dry hair and backcomb the crown gently. Next, pull your hair into a ponytail and then twist it into a French twist and secure with hairpins. Then dress it up with your favorite headband.
Different Ways to Create Easy Updos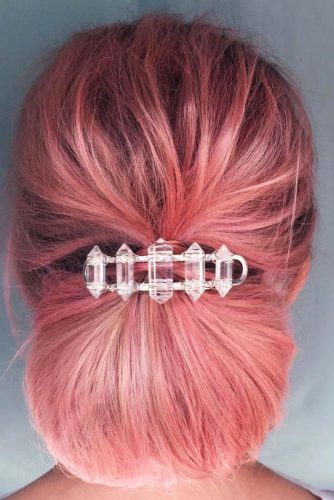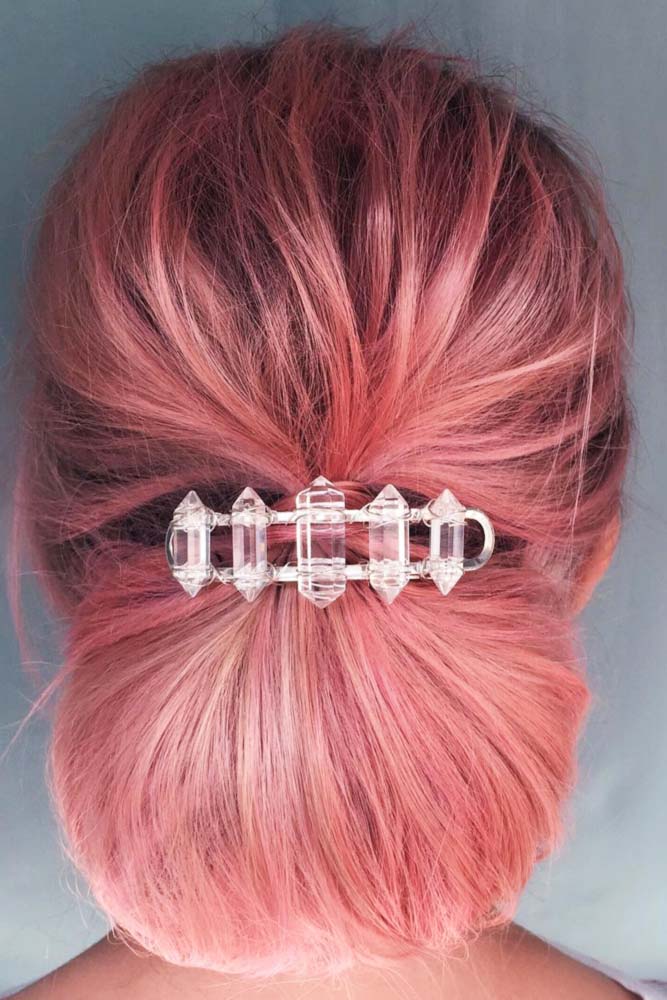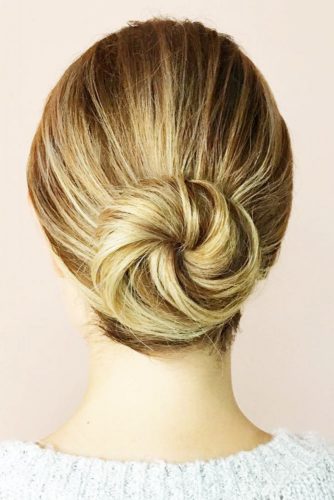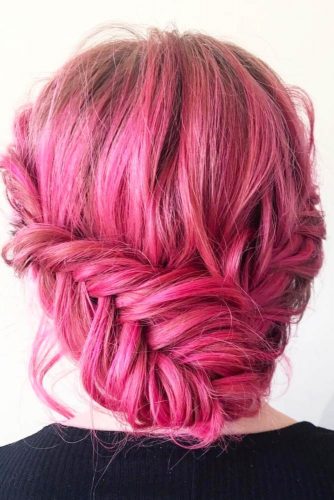 Updos have a miraculous power of making your hair appear elegant even if its color is boldly bright pink.
Classic Updos with Accessories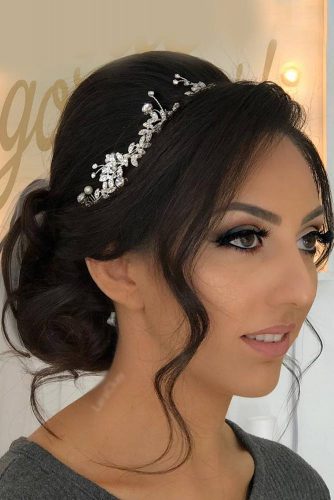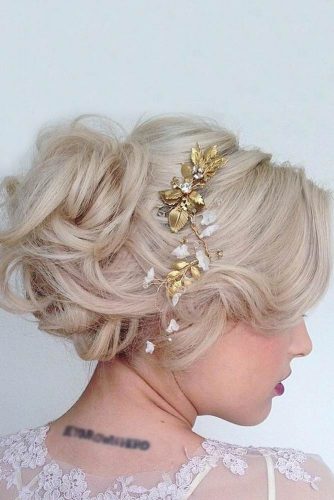 Accessories can embellish any hairstyle, but they certainly make an updo appear more sophisticated.
Bright Colorful Updos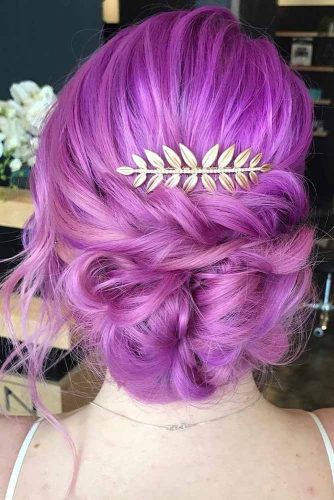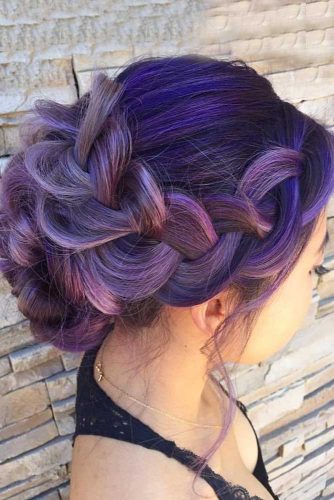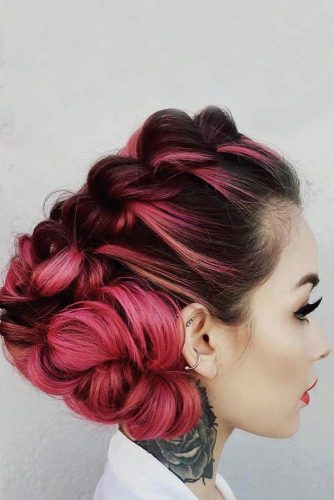 If your hair is wildly bright, it does not mean that you cannot pull off an elegant updo.
Main photo by hairandmakeupbysteph