By:

Glaminati Media

| Updated:

01/18/2019
Cute Easy Updos For Long Hair To Try This Season
Easy long hair updos are not only classy for a special occasion but a simple fix for a bad hair day, as well. A fancy updo is great for an evening out, but there are quite a few easy updos for longer hair that work for casual situations, as well.
There are plenty of simple updo hairstyles for long hair. If you have unruly curls or frizzy hair, an updo is a great quick fix. Not all updos have to involve elaborate buns and intricate top knots.
High Updo Hairstyles
Exquisite High Bun For Long Hair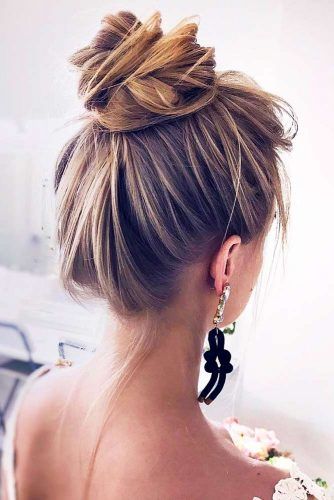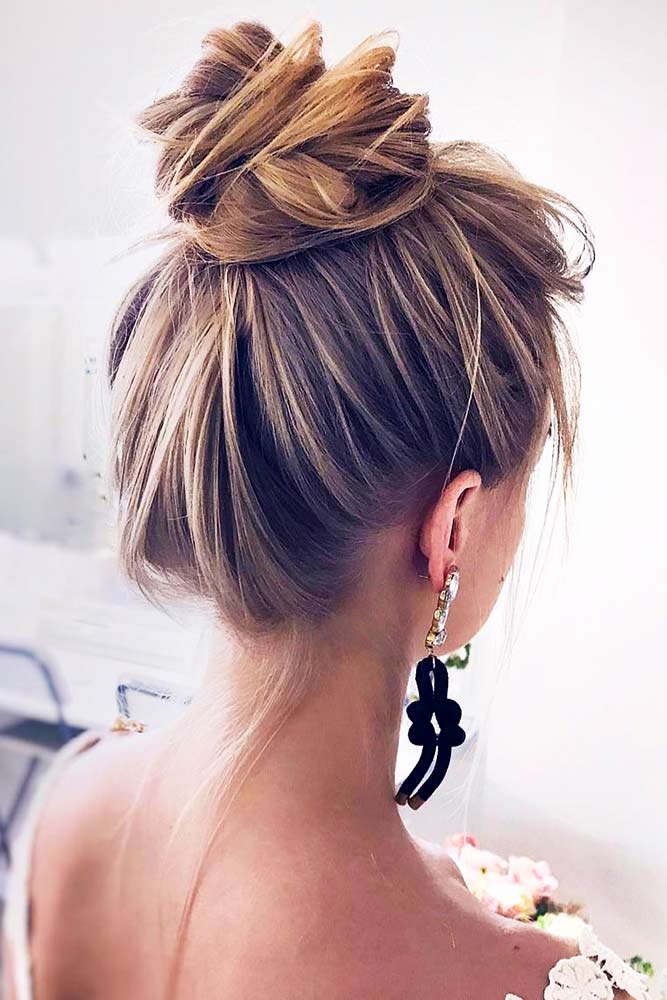 Bun updo hairstyles for long hair have many faces: they can be very neat, tight and polished, as well ass high, twisted and messy. It seems like there's a bun hairstyle for any kind of woman. And if you're that kind who likes volumetric, well-balanced, and full high updos, this idea is for you. The slight messiness of this silhouette will give you a seeable lift to the hair, while loose twisted bun will open up your beautiful shoulders. It's actually a nice look for your bride or bridesmaid style: it's simple, yet charming and exquisite.
Source: tonyastylist via Instagram

Simple, Yet Chic Messy High Bun
The famous phrase "I woke up like this" actually fits this simple and messy context. It's pretty obvious that getting such a hairstyle requires nothing but boldness, as it may appear quite outrageous. Still, it looks terrific when it's combined with a stylish head scarf and fancy massive earrings. Yes, you don't have to brush your hair and style it neatly to get sexy updo hairstyles for long hair: this simple bun with messily sticking hairs is the proof.
Source: brittsully via Instagram

Simple And Cute Bun Updo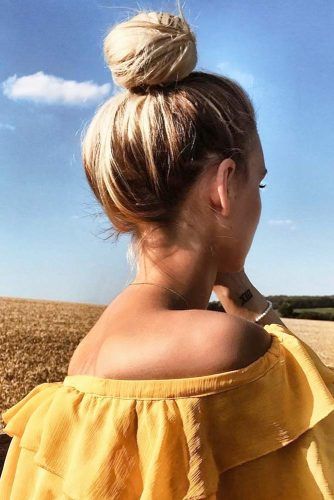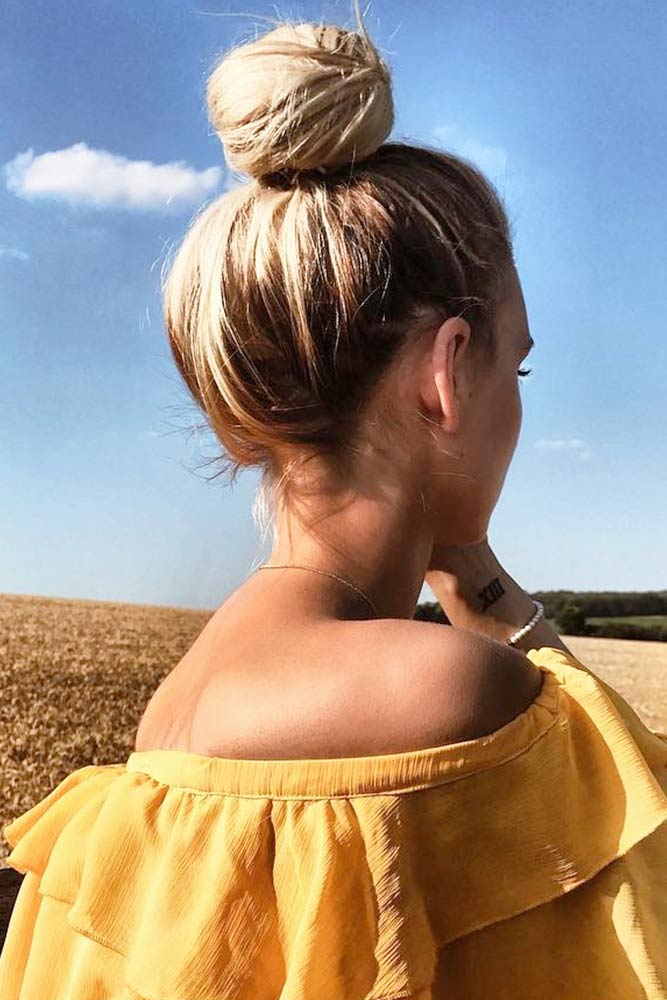 Have no idea how to do a simple updo for long hair? There's one thing you should know about it: a truly simple hairstyle is when you simply put all your hair up and wrap it around the high base. No extra pins, no extra movements: only a couple of turns on the crown. Look at this pic: isn't that the cutest bun you've ever seen?
Source: anders.art.ig via Instagram

Bun With Side Fringe Styling
Who would've thought that a long side fringe that falls on the face could make a really elegant and chic hairstyle out of simple bun? It's hard to believe that such a noble style takes less than 10 minutes. First, you slick back your hair, leaving a front side fringe loose and keeping the rest of your hair in a little high bun. Then, you look in the mirror and see the pure, minimalistic style perfection.
Source: brittsully via Instagram

Voluminous Twisted Updo With Headband
Volume has always been a desirable feature, and, as we all remember, Audrey Hepburn has taken its importance to a whole new level. So how do you like the idea of super voluminous vintage-inspired updo hairstyles for long hair? Tousled crown with a terrific lift, a neat twist on the back of the head, and a fancy finish with a headband: it's simply perfect.
Source: brittsully via Instagram

Crown Bun Updo
Meet the style that will show you how many things you can create with your posh chevelure. First off, this idea is one of those updo hairstyles for long hair that can achieve the real potential of your hair, showing how creative you can be. A high updo of twists and stitches that looks like a crown proves that your hair is but a canvas to your imagination!
Source: justinemarjan via Instagram

Easy Updos With High Buns
If easy updos are your cup of tea, then you have come to the right place. There is nothing easier than a top knot. But if just a regular one is too boring for you, why not introduce some sleek braids to the back?
Source: tonyastylist via Instagram

Updo Hairstyles With A Bun
While searching among updos for medium hair, we couldn't let buns skip your attention. There is something so elegant and universal about buns that it seems they carry the knowledge of past years.
Source: tonyastylist via Instagram

Long Hairstyles With Bun