Every girl wants to get blowout hair at a salon. It is starting to become one of the biggest trends. But not every woman has the time or money for a fancy, salon blowout, which can cost $50 or more. Not only does a salon blowout look amazing, but it saves unnecessary arms pains from maneuvering a hairdryer while trying to achieve the perfect style.
However, with little time and practice, you can achieve that great blowout hairstyle on your own, and it is possible even for those having wavy bob hairstyles.
With the right tools and hair products, you can achieve a number of blowout hairstyles for long hair, as well. You can even get great blowout hairstyle without even picking up a hairdryer and the dreaded round brush.
What Are Blowouts?
When changing something at your hairstylist's — whether it's a haircut update or brand new color — your stylist always offers you the final styling. In most cases, they're talking about blowouts. But what is a blowout and what does a hair blow out mean? Let's break down everything you should know.
Blowouts are a salon wash-and-dry service, where hairstylists use a special blowdrying technique to a bulky and sleek silhouette.
By the way, if you have heard about Brazilian Blowout and now you wonder - what is the difference? Take a look at our full Brazilian Blowout treatment guide.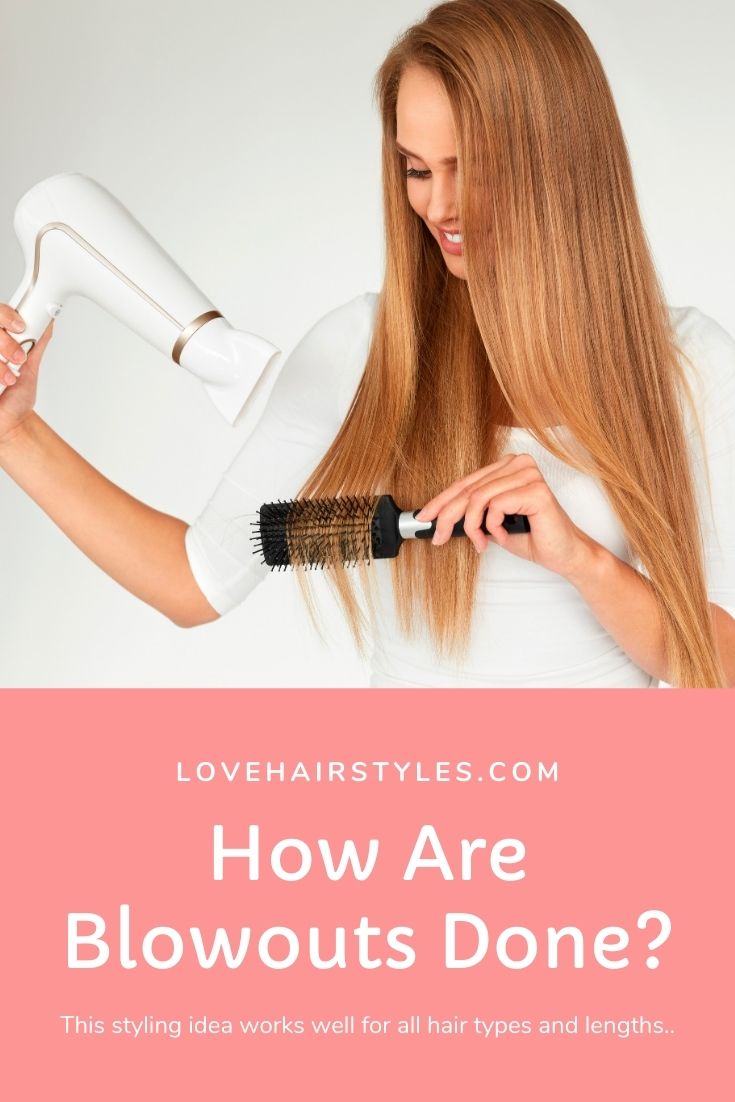 The blowouts include:
A special hair wash (usually involving deep and nourishing treatments) to make the hair manageable and silky as a result;
Blow-drying with the help of a round brush;
Touch-ups with a flat iron.
The best thing is, this styling idea works well for all hair types and lengths while looking different on every woman.
How Are Blowouts Done?
Every salon has its unique approach to the way they do blowouts, and the final look of the service pretty much varies from person to person. Still, there are golden rules that all stylists follow when giving the voluminous hairstyle to their clients, and here's what you can expect from your blowout appointment.
First, the hairstylist preps your hair with top-notch shampoo and nourishing conditioners.
When your hair is perfectly clean, they will towel dry the excess water.
Then goes a bit of conditioning leave-in to make your hair more manageable and tangle-free for drying.
After that, your stylist will divide your hair into several sections, clipping them so they won't dent.
Then, they will take a round ceramic brush that will prevent frizz and begin to dry your hair on a temperature that's most suitable for your hair type.
Next, they will give your style a blast of cool air to close the cuticle, set the style, and enhance the natural shine of the look.
Finally, they will do some touch-ups with texturizing products and a flat iron, but that's not always the case, as most salons consider irons to be too damaging for such a gentle service.
Q: Should I wash my hair before getting a blowout?
A: Since it's a wash-and-dry service, there's no need to wash your hair before the blowout appointment. Moreover, the hairstyle requires the use of the right shampoo and conditioners, so make sure to leave the washing up to the pros. In case you're doing it at home, it's crucial to wash your hair before styling.
Q: Are blowouts bad for hair?
A: It's anything but damaging when you're working with the right products. In salons, hairstylists prep the hair with lots of top-notch products to coat the hair with a protective layer and make it manageable at once.
When Is The Best Time for Blowouts?
One of the greatest things about blowout hair is its versatility! While it looks dimensional, voluminous, and sexy, it won't look too drastic against casual looks. At the same time, such a bulky style can be a breathtaking complement to an evening look or any special occasion. On top of that, there are lots of ways how hairstylists can perform the look for you, so you can always get a custom option for any mood and occasion.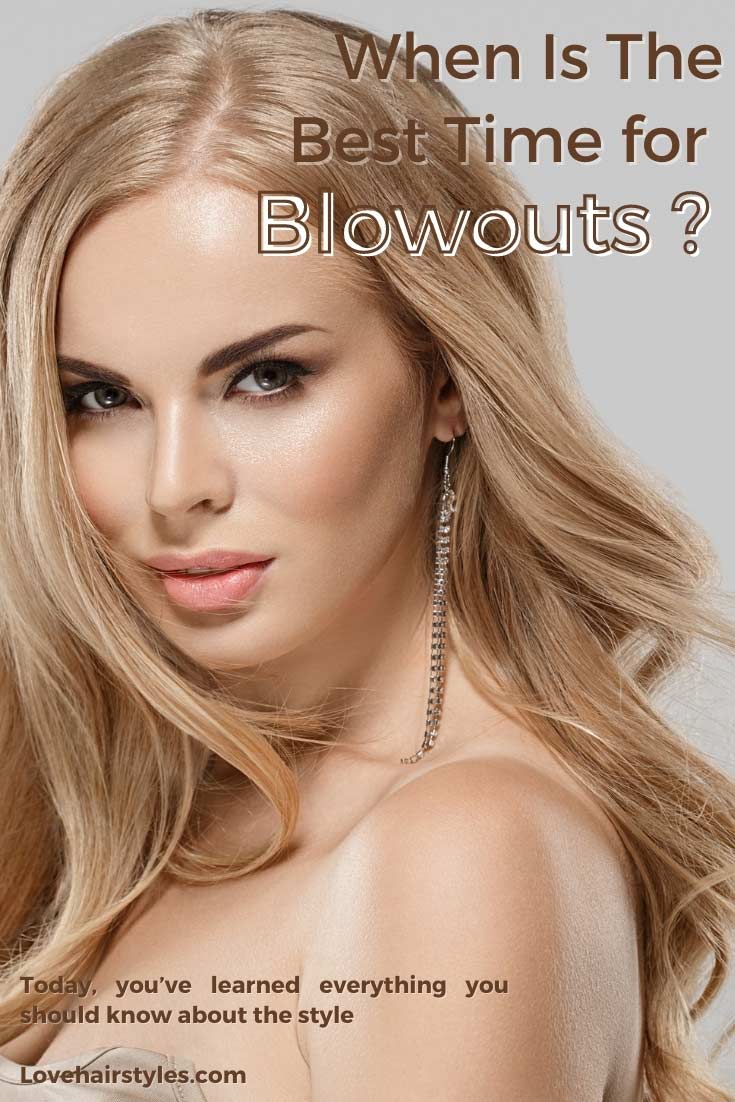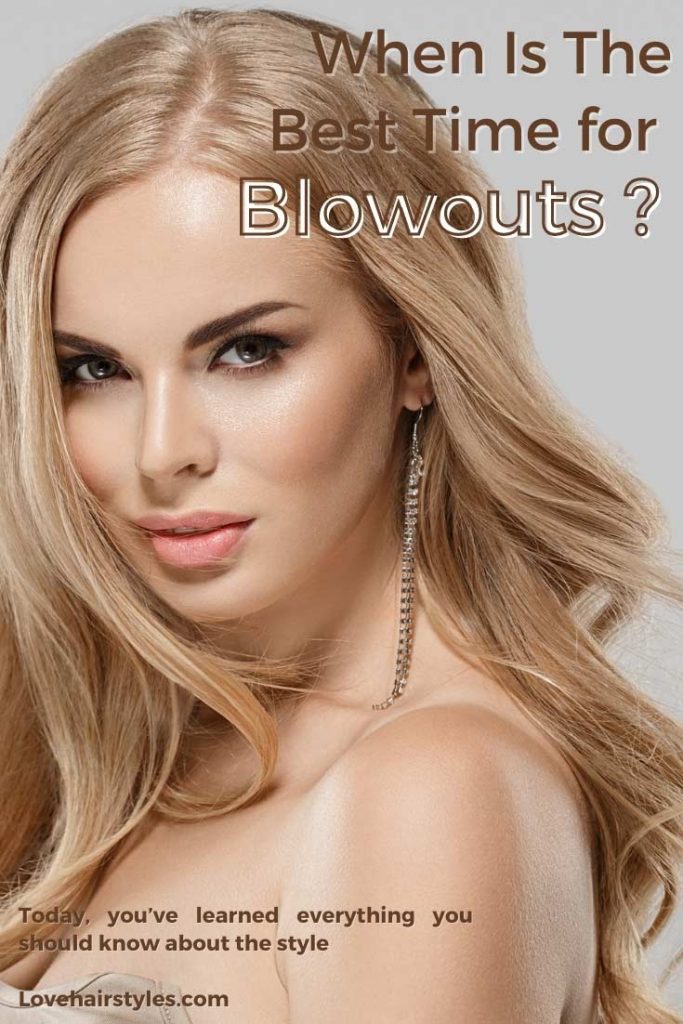 Q: How long does a blowout take?
A: In general, the style takes up to 45 minutes, depending on your hair type and length. Of course, long and dense manes require more time than medium lengths and textures.
How Long do Blowouts Last?
Finally, the reason why women all around the world love this service, and the reason why it stands out - the lasting effect. Your blowout hair may serve from 3 to 5 days, depending on the maintenance and sebum regulation.
According to modern hairstylists, if you make this style a part of your routine, your hair will adapt to the shape of blowouts so you can wear it longer. So, basically, one appointment will give your at least 3 days of happiness, stress-free mornings and red-carpet feel to your look.
Top Tips To Make Blowouts Last Longer
You can extend the life of your amazing style if you know a couple of tricks that professional stylists use for their own styles. Here's what you should do to make your blowout hair last longer and flaunt with perfectly shaped locks the whole week.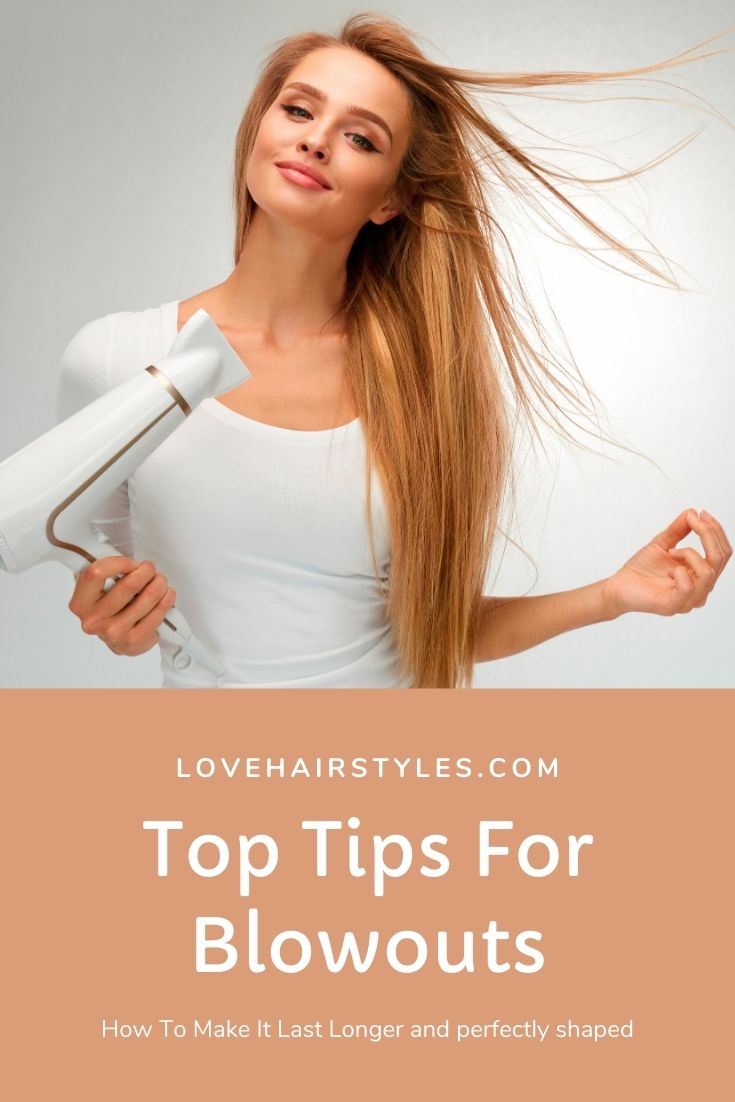 Don't apply any products to your hair right after getting the blowout: your hair will have enough products to hold the shape.
Use anti-humidity spray if you live in a humid area, and start spritzing the style with hydrating shine sprays once the hair gets dull.
Style your hair in a loose bun or pony before going to bed.
Invest in a satin pillowcase or secure the hair with a silk scarf to avoid frizz.
Don't touch your hair a lot.
When you see that the roots get greasy, use dry shampoo.
Protect your hair while in the shower - the style isn't meant to get wet.
Once the hair starts getting flat, you can amp it up with a large-barrel curling iron.
Secret Ways To Make Fake Blowout Hair At Home
There are lots of talented and skilled stylists who can give your mane an impressive blowout that will make you fall in love with your hair. But it doesn't mean that you need to plan a salon visit every time you want to enhance your look with blowouts.
Below, we've selected the secret and, most importantly, fail-proof ways to achieve blowout looks that won't be inferior to salon ones.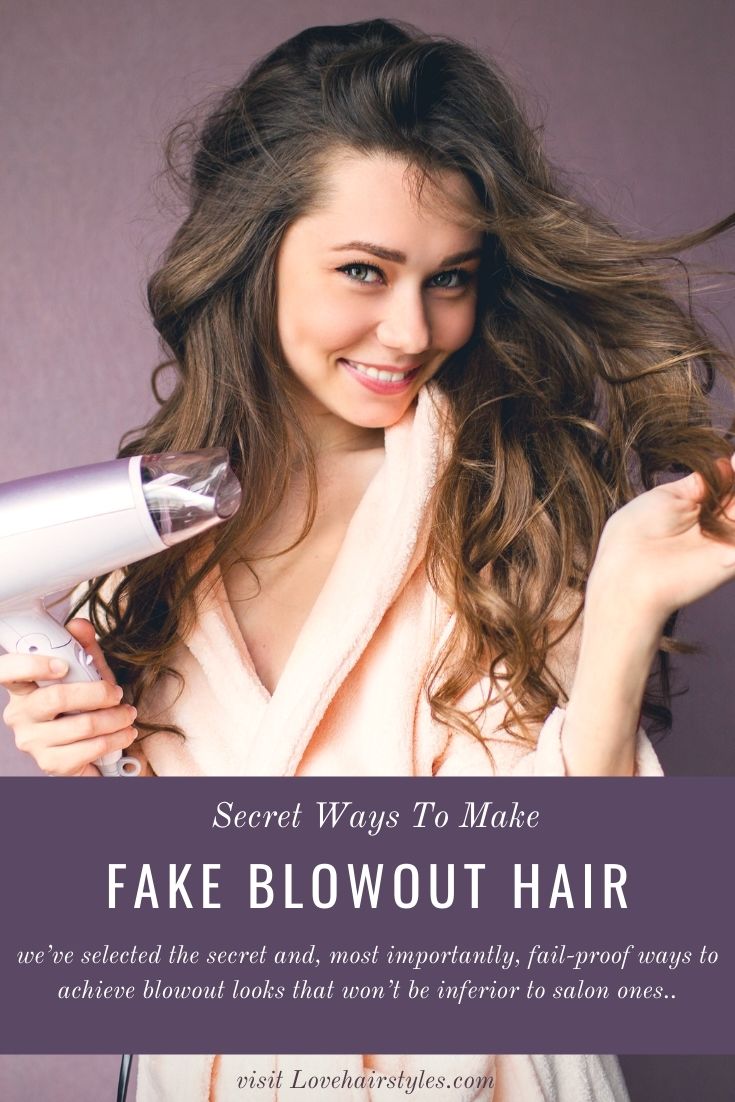 Curling Iron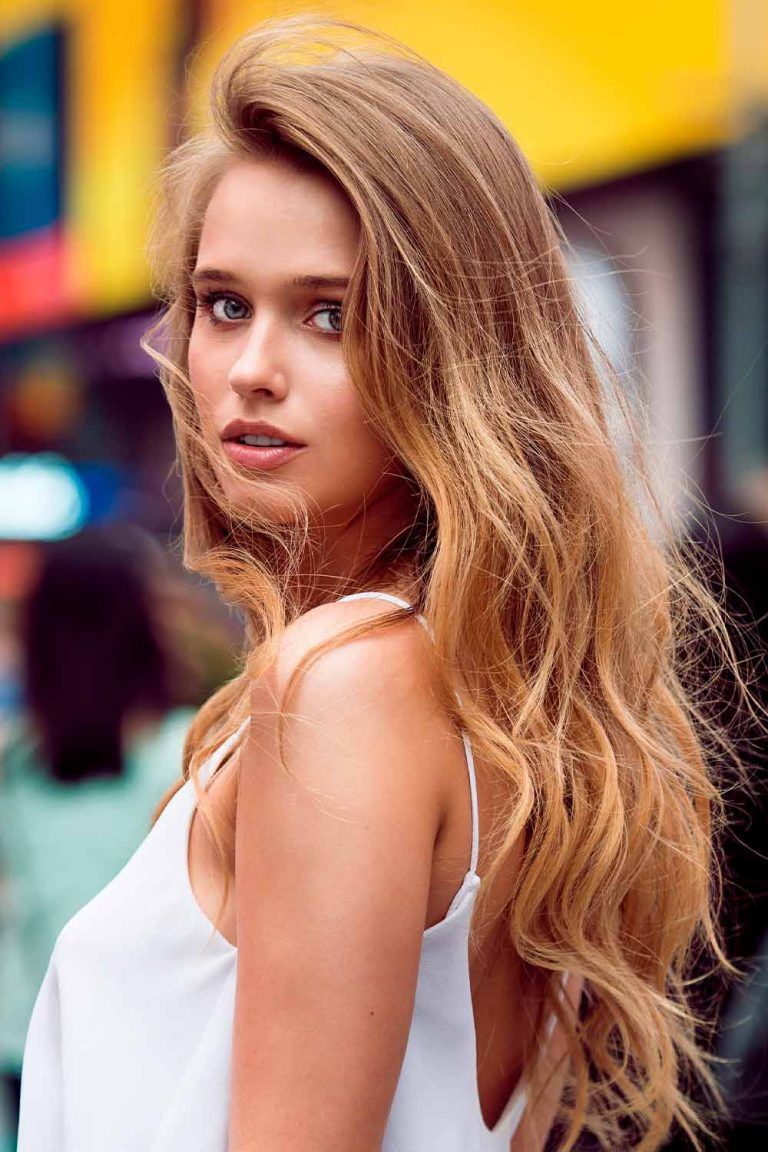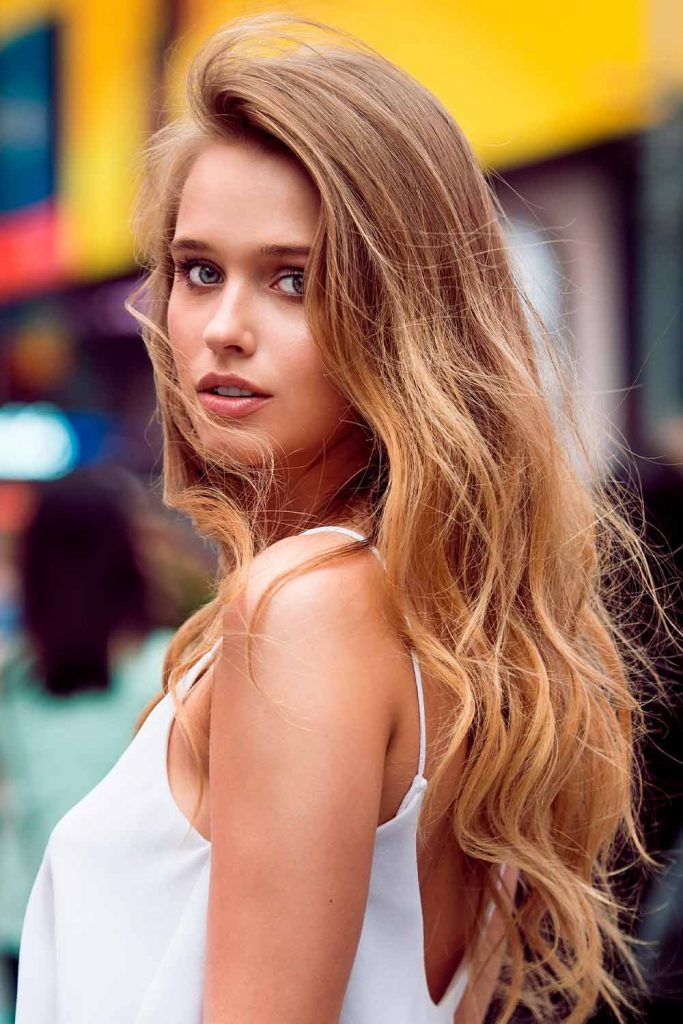 For those with thicker hair, a curling iron should do the trick nicely as it will both add wave and smooth out your hair at the same time. Starting at the ends, wrap sections of your hair around a wide-barreled curling iron, rolling your hair toward your scalp. Release quickly and then allow cooling before separating the curls with a brush and styling as you see fit. The bigger the barrel, the faster you will be done and the more volume and movement you will have for your do. Rough dry your hair and work a quality styling cream throughout.
Pin Curls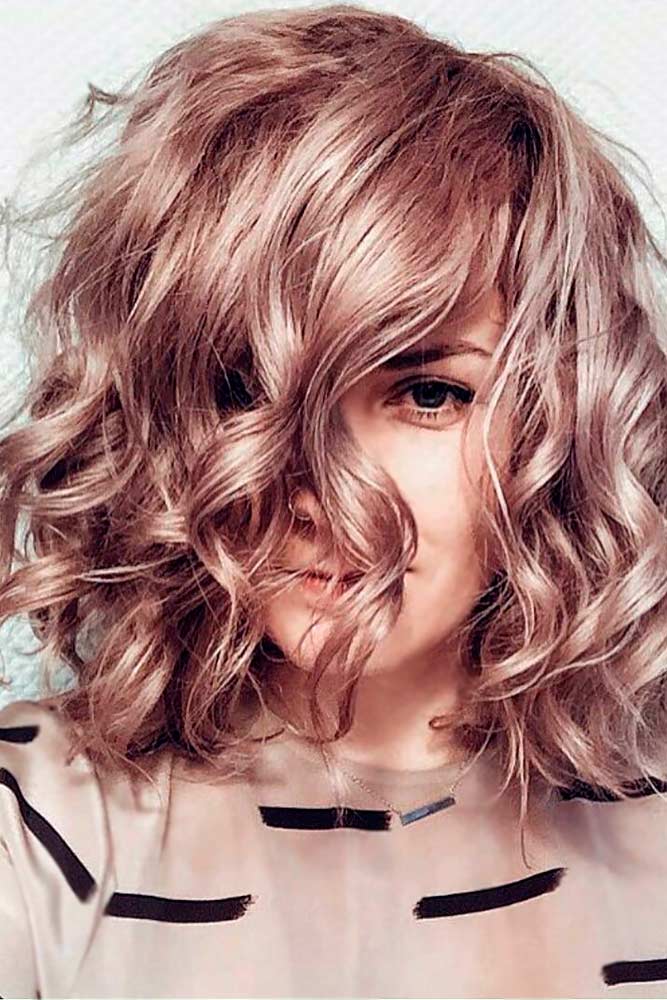 Source: Carlycutsmyhair/Instagram
Old-fashioned or not, there is something elegant about pin curls. This style is simple, heatless and is perfect if you have time to kill as in a lazy day in, before an evening out, or a full-night's sleep. With some practice, this look is both posh and polished. Work in a light styling product to slightly damp hair and then grab 1 ½ inch sections and do not twist, but roll your hair up toward your scalp and then secure it with a bobby pin. Relax until your hair is dry, then gently unpin the curls and brush them out softly. If you want them looser rather than tighter, use a salt spray to relax the curls a bit. Brush them with your fingers, shake them loose and style any way you wish. Rock those sexy pin curls, girl!
Elegant and Sleek Bun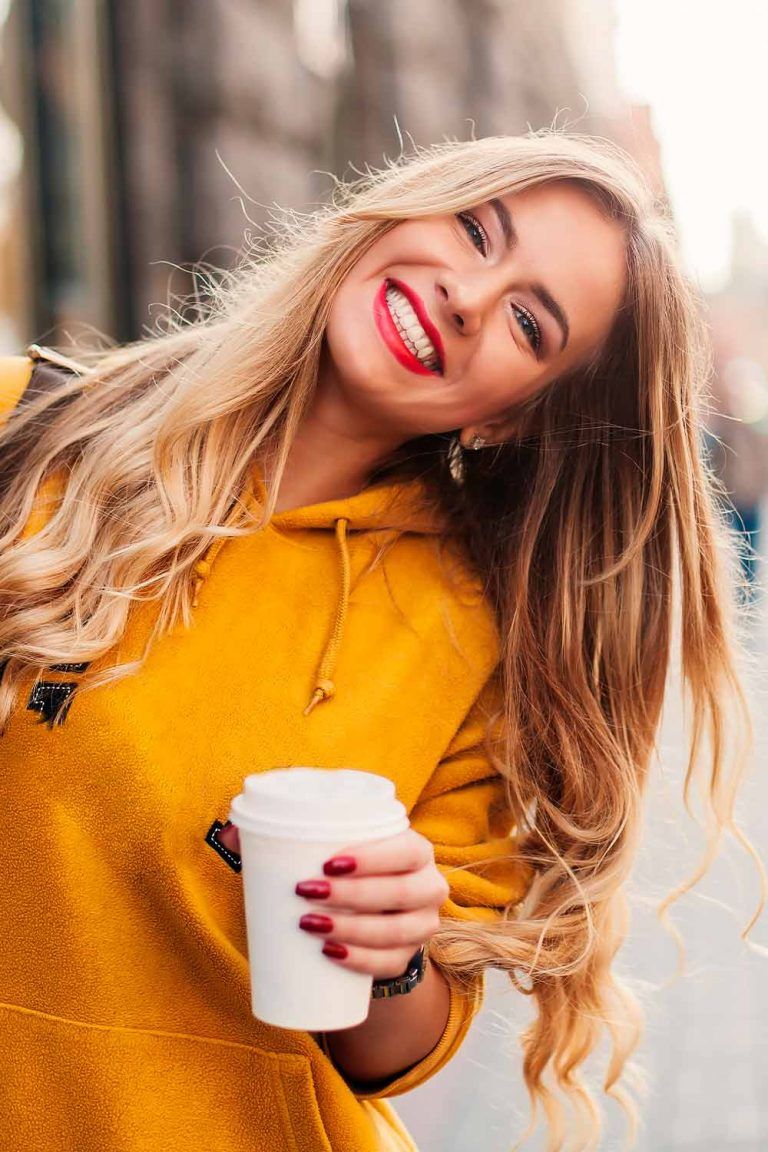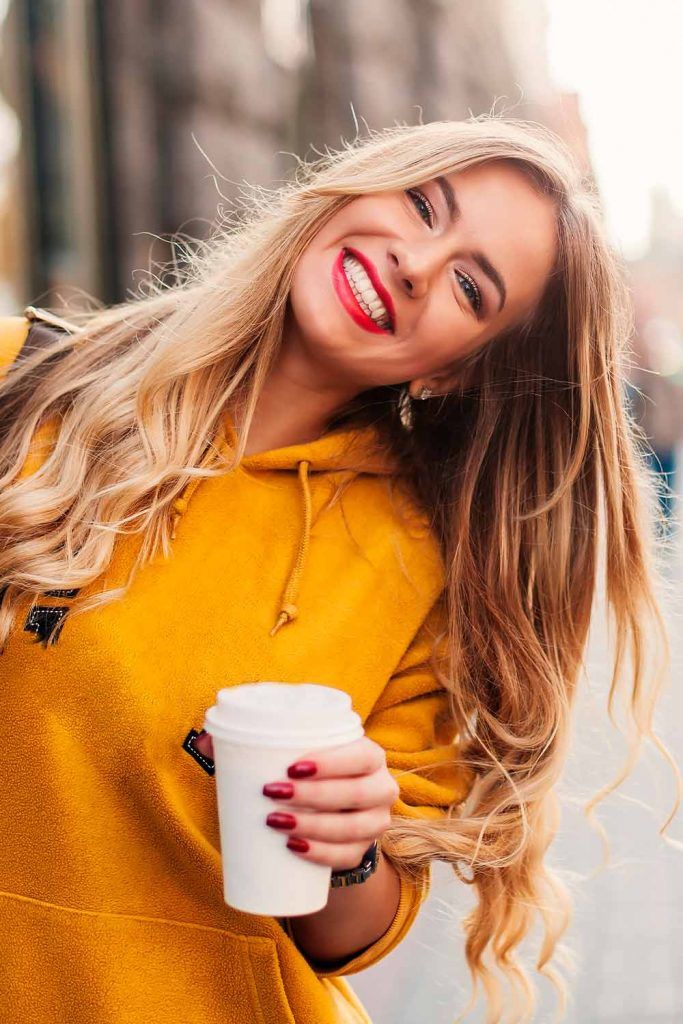 For those who don't have the time or talent for fancy do's, a bun is a quick and easy way to pull off the fresh and fancy look of a salon blowout. Twirl your slightly damp hair into a bun on each side of your hair and let it air dry. When it is completely dry, take it down and brush it out for a sleek, sexy look. Or, tuck it into a bun atop your head overnight or while drying to add wave and texture. If you happen to create the perfect bun, you can always rock that look during the day and unleash your luscious locks at night!
Flat Iron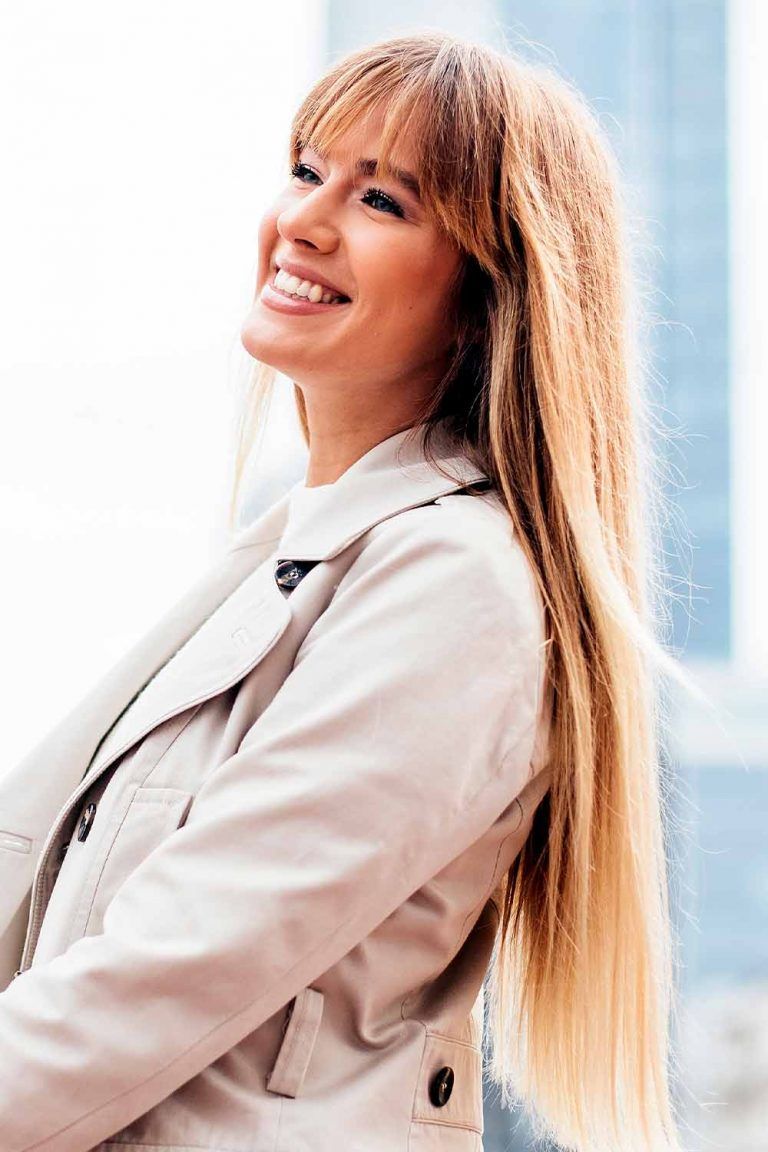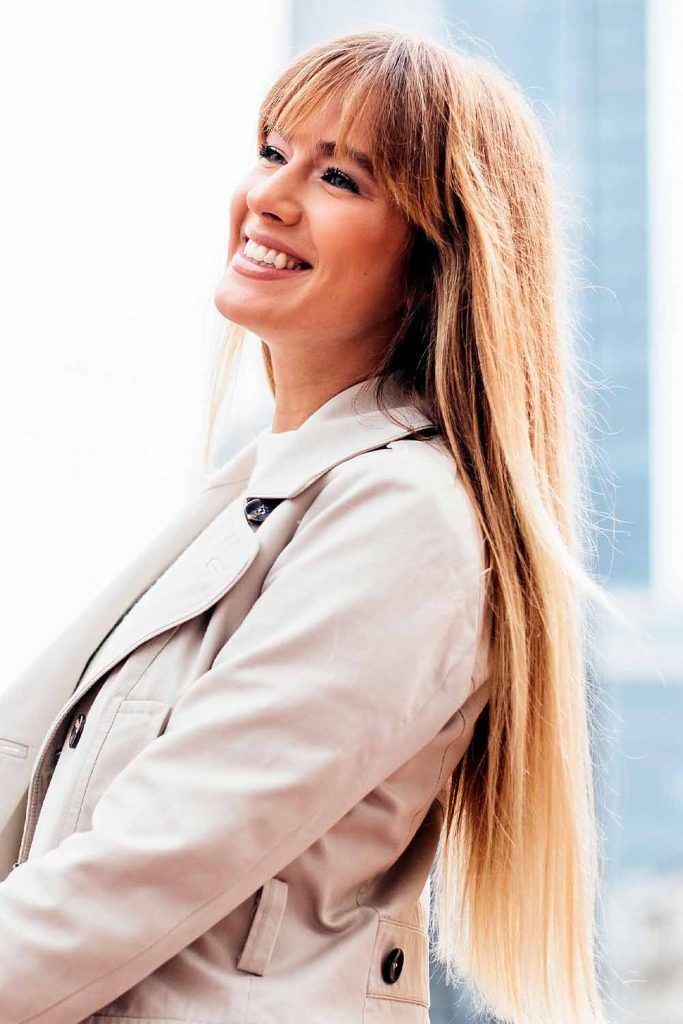 For those who prefer the straight, sleek look over flowing curls, a flat iron is a great way to get blowout hair without going to a salon. If you simply smooth out the top section of your hair, it will give the illusion of an expensive salon blowout. The best way to achieve this sleek look is to rotate your wrist as you gently glide over your hair as opposed to pulling it straight down. This is similar to the movement out achieved from a blowout with a brush. To add more volume and shine, add a shine serum, volumizing powder or dry shampoo to your roots before you flat iron your hair.
Hot Rollers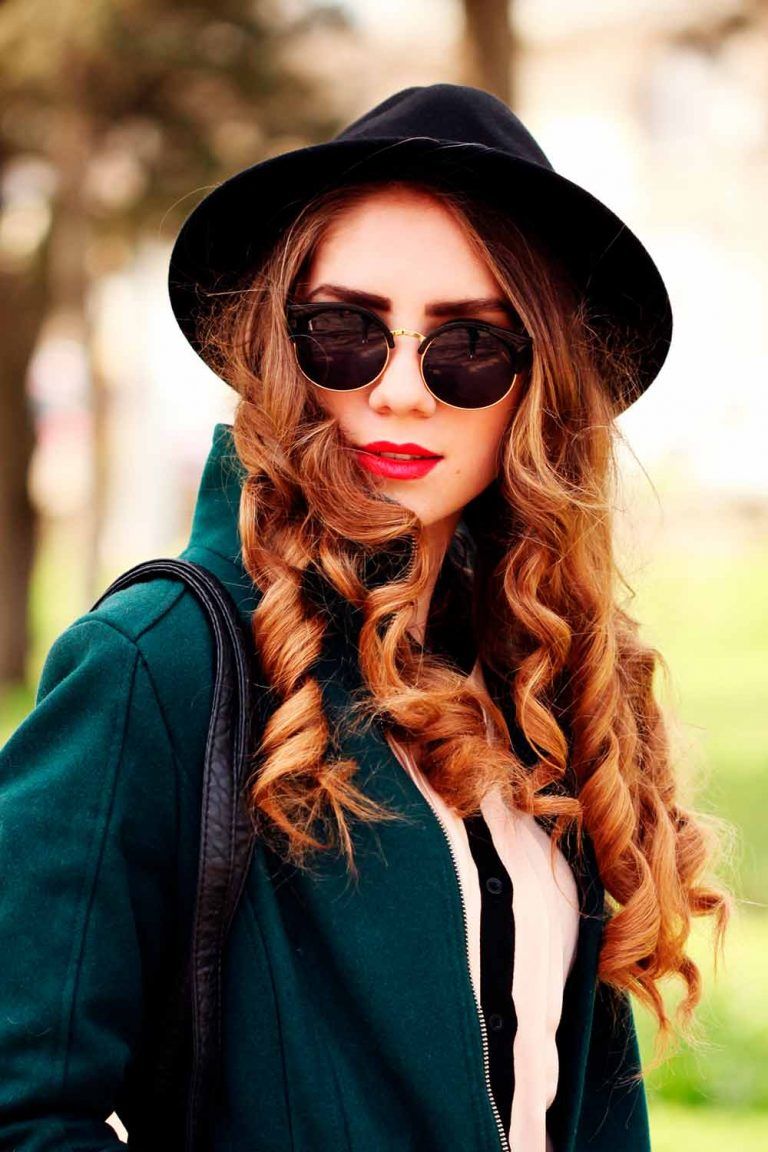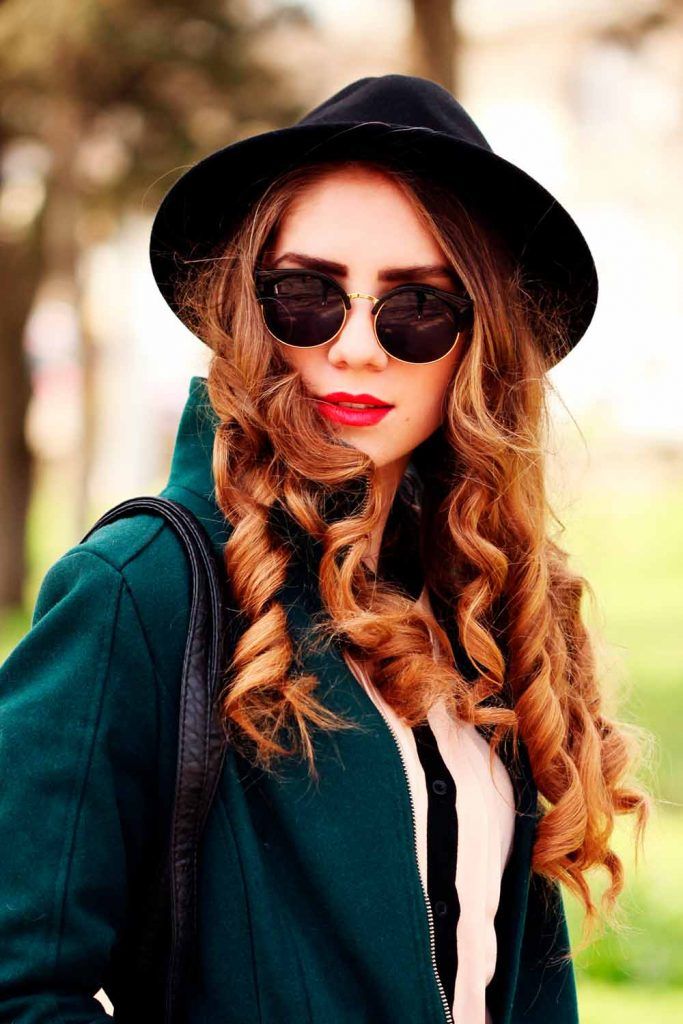 Again, they might seem old-school, but hot rollers are the next best thing to a fancy salon blowout. They deliver even heat throughout, add crazy volume to your hair and last for hours. If you have thicker hair, it is recommended to use bigger rollers. If you want sexy waves and ultimate volume, wrap your dry hair horizontally. If you prefer spiral curls, then you need to roll your hair vertically. Remember to add a good styling product first. Do not take them out too hastily; let them cool down first so your curls will not be limp and lifeless. When they have cooled down, gently remove them and style your tresses as you wish.
Foam Rollers and Curling Iron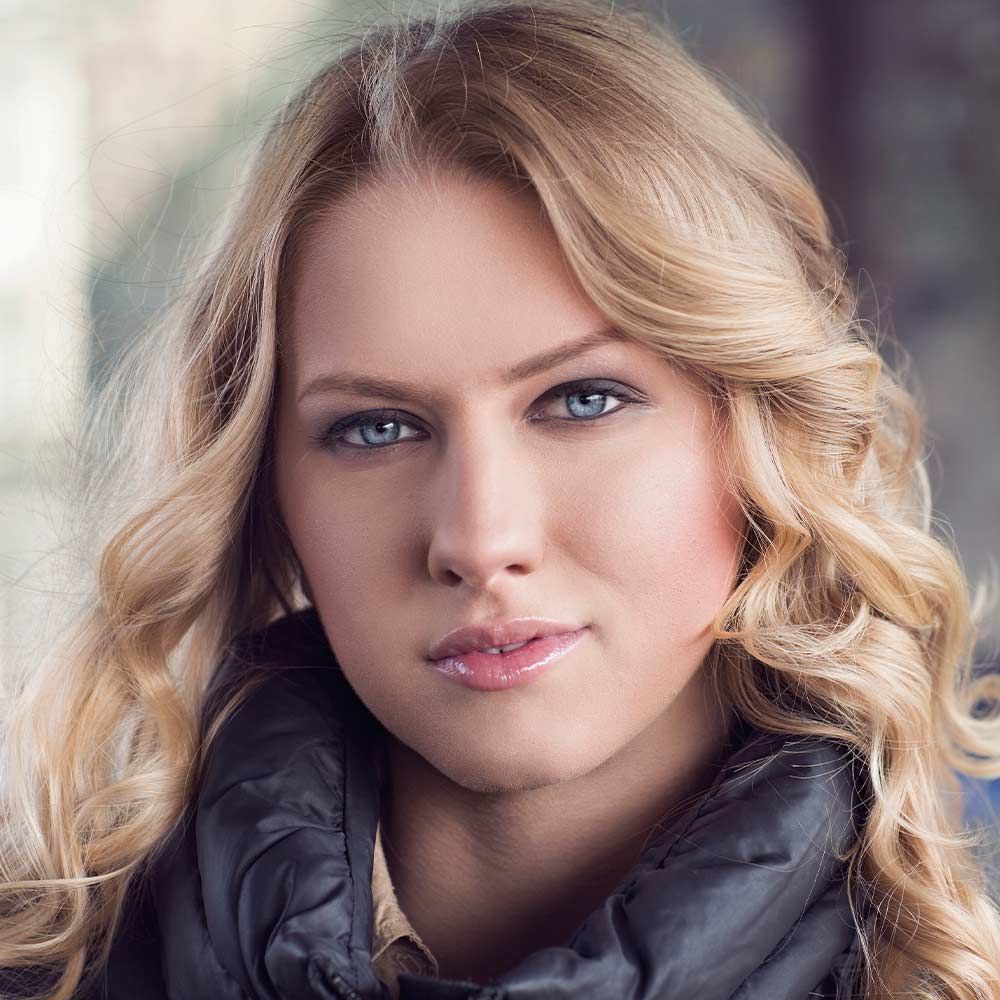 While a curling iron is one of the best ways to achieve a fake blowout hair style, if you have poker straight or fine hair, you might need extra help. Large foam rollers should do the trick nicely. They are inexpensive and easy to use. Add mousse or styling cream to freshly washed hair and then blow dry or air dry, if you prefer. Then roll your hair in sections with a curling iron, releasing it immediately and then wrapping it in foam rollers. Leave them in as long as you possibly can and take them down when you are almost ready to leave. Brush or finger comb the curls and style as desired.
Rope Braids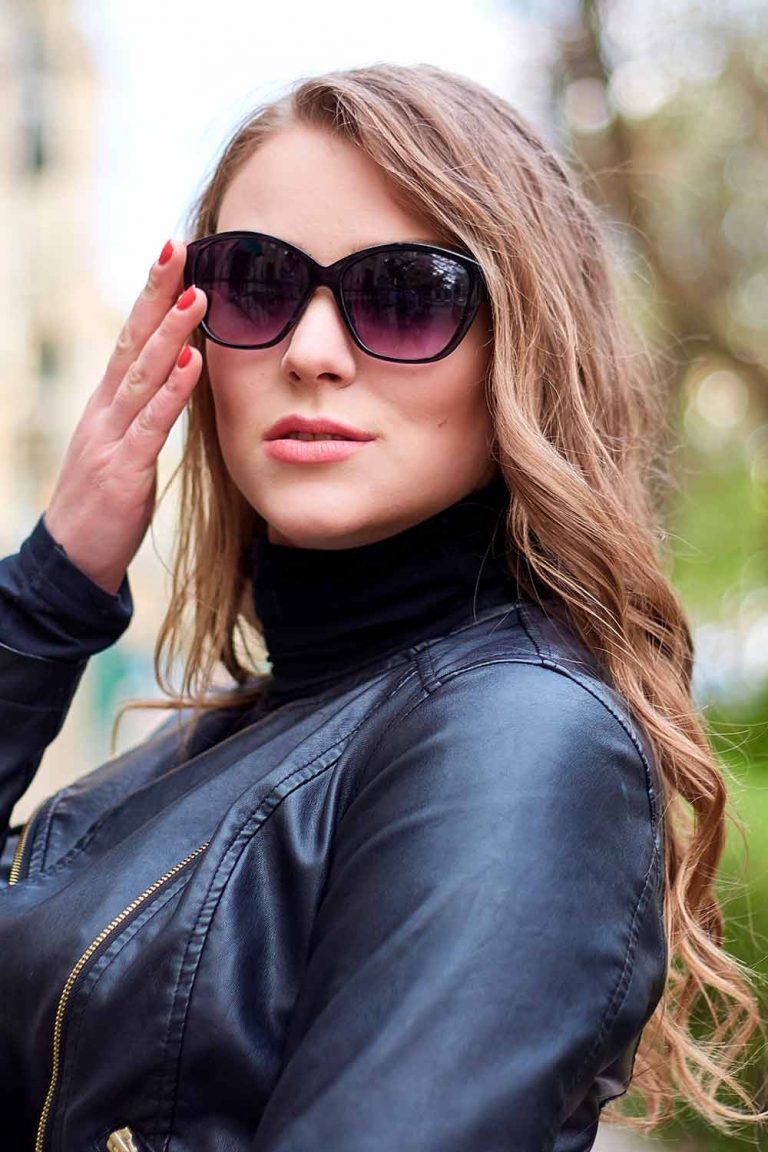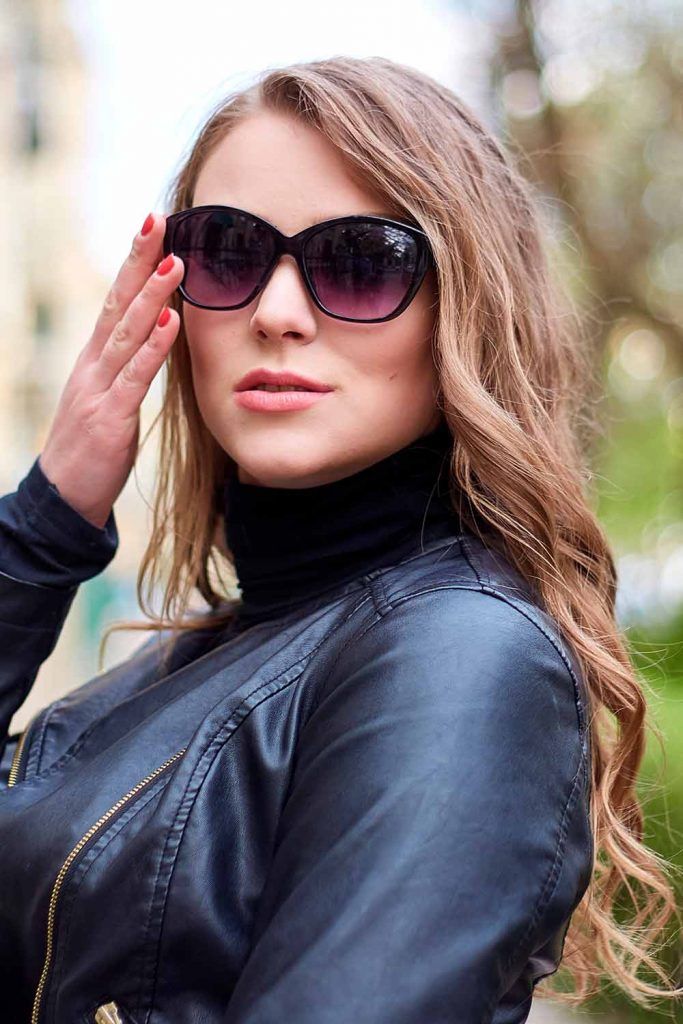 For hundreds of years, girls have braided their hair before bed for added volume and curls. However, whether you end up with princess waves or crimped waves depends on the style of a braid. If you want gorgeous beach waves, create a rope braid by braiding the hair with 2 sections as opposed to three as in most traditional braids. Twist each section up and away from your face and then wrap them loosely around each other. In the morning, gently take out the braid, brush your waves and shake them loose. Add a dry texturizing spray for added volume and movement.
Beautiful Hair Ideas WIth Blowouts
Shiny, Wavy, and Sexy Blowout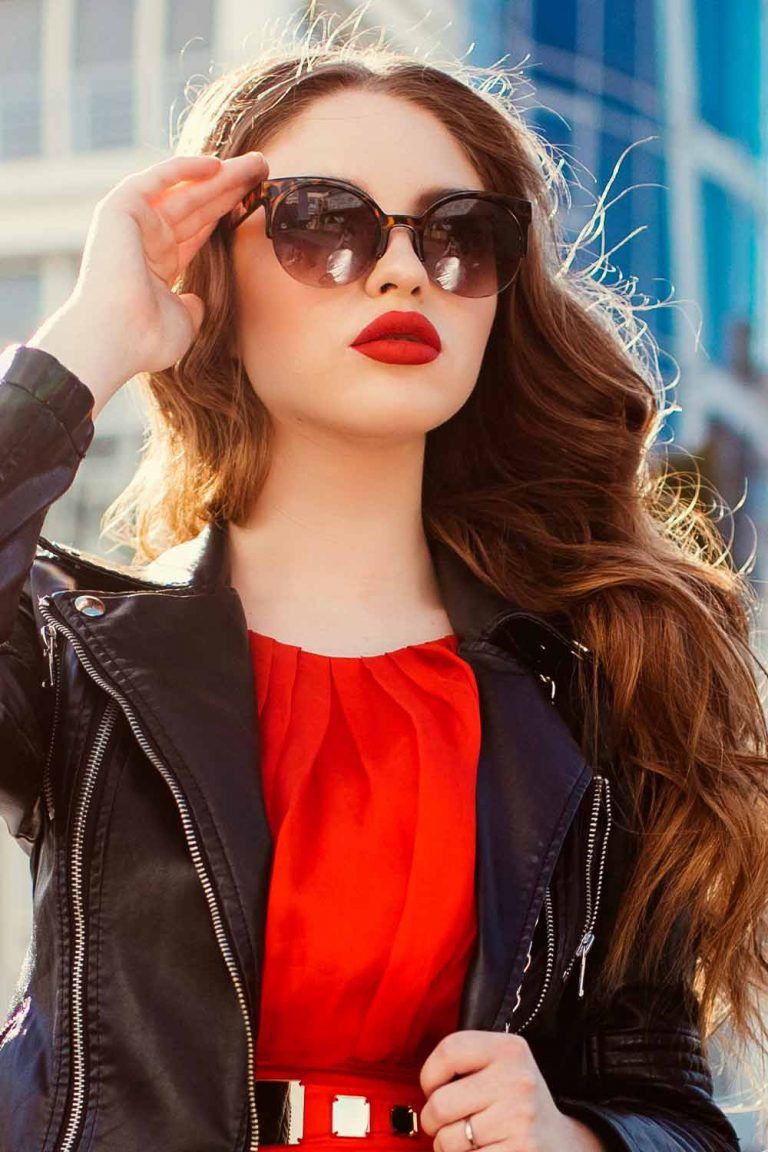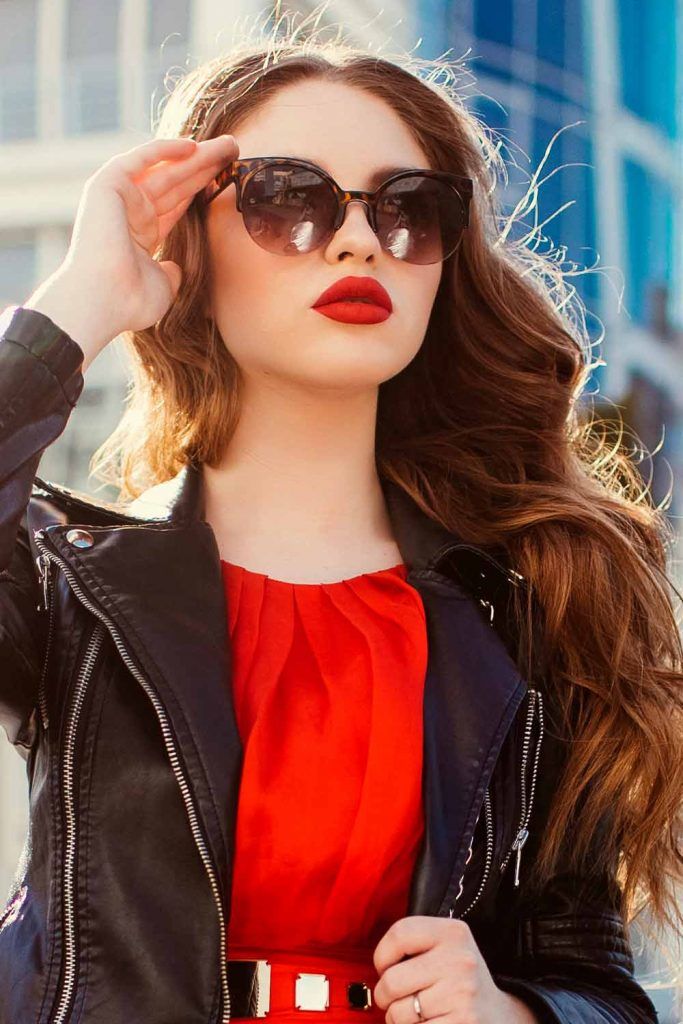 This hairstyle looks absolutely stunning, doesn't it? But sometimes creating something as simple as this requires more than you have thought. Yet, womankind is not so easily scared and there is always a way out! First of all, you have to choose the right type of product for your hair. Then divide the hair in few sections and wrap the sections around your fingers while blow-drying. Next, slightly brush through your waves and you are ready! Do not forget that the side part is the best option in this case!
Loose Curls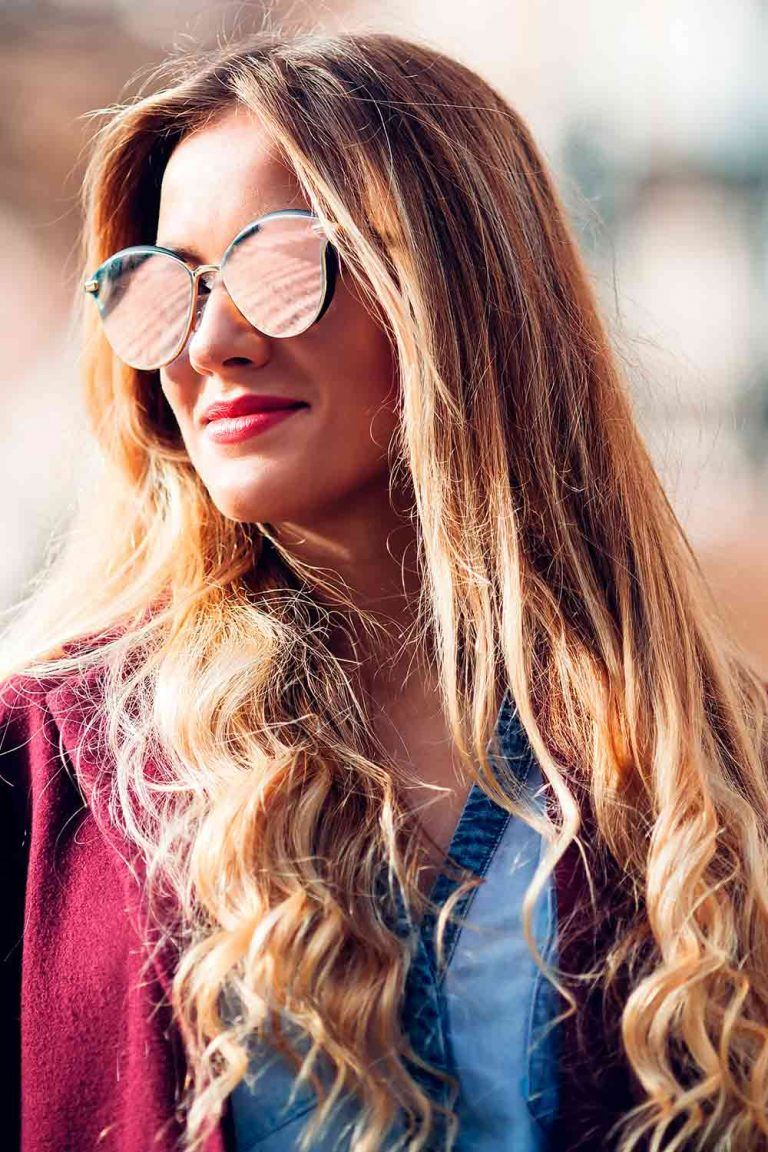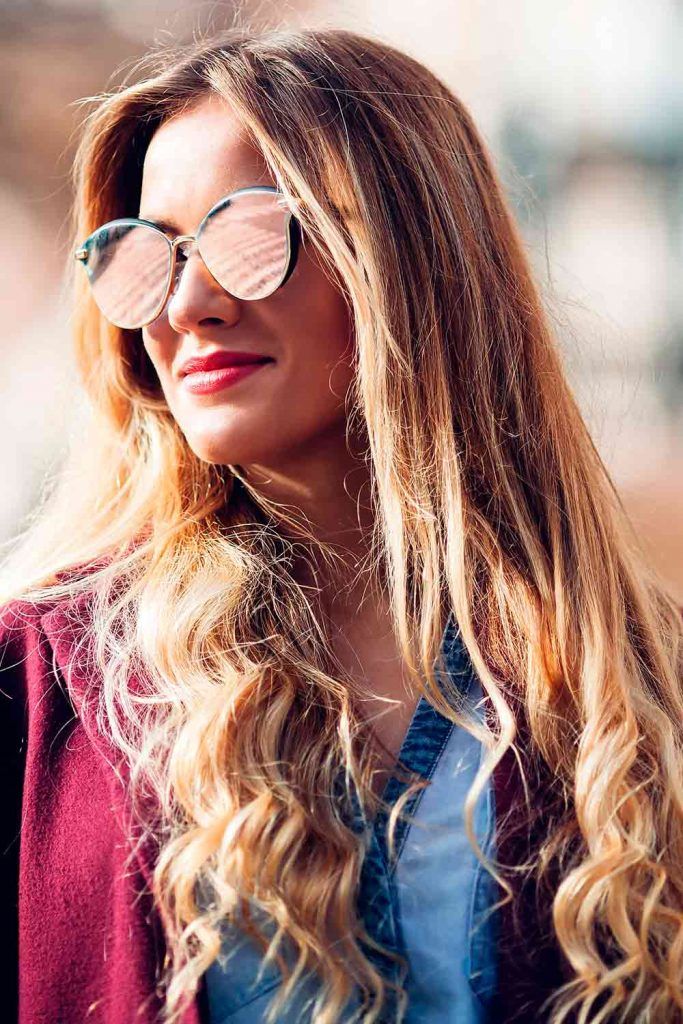 These curls are for those who do not want to spend some extra time on getting ready. Loose curls do not require anything special but a few minutes added to your usual blow-drying ritual. When you come to the point of drying the ends of your hair – roll them up around the brush until the halfway to the top, this is how the curl is made. Be careful while unrolling it, make sure to add some spray to keep the curl intact. Lastly, run your fingers slightly though your hair to smooth the waves. That's it!
Blowout for Short Hair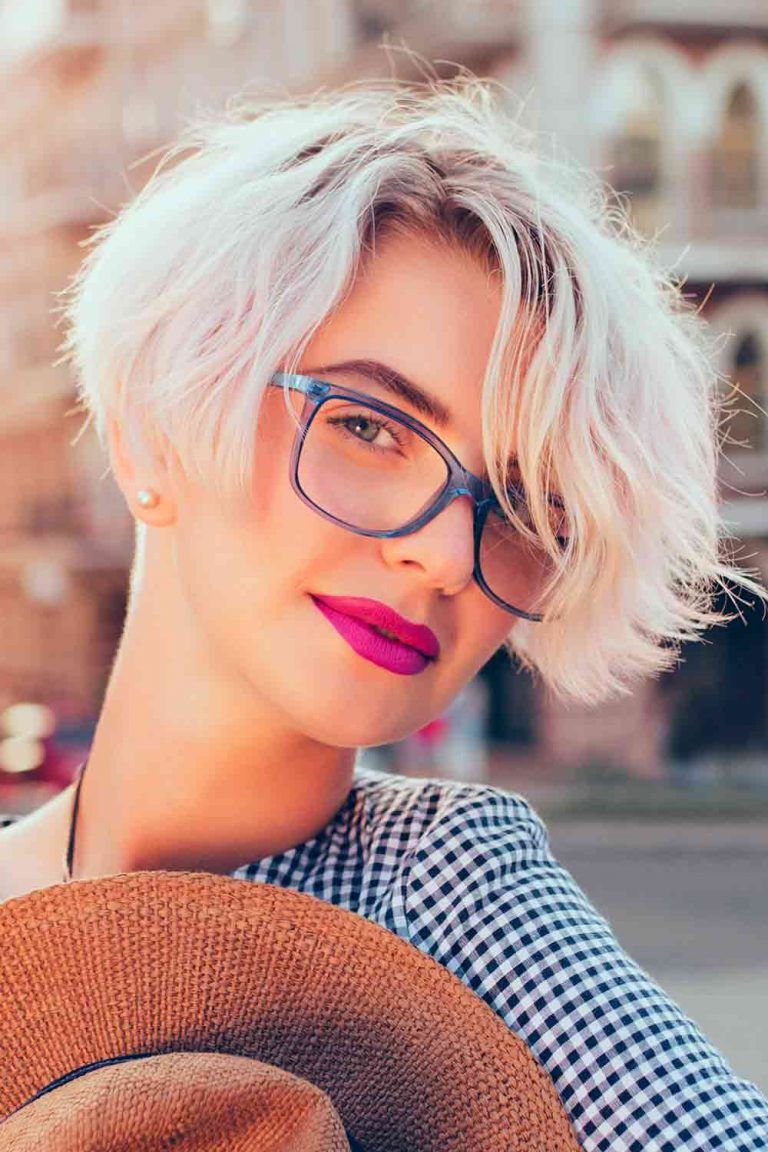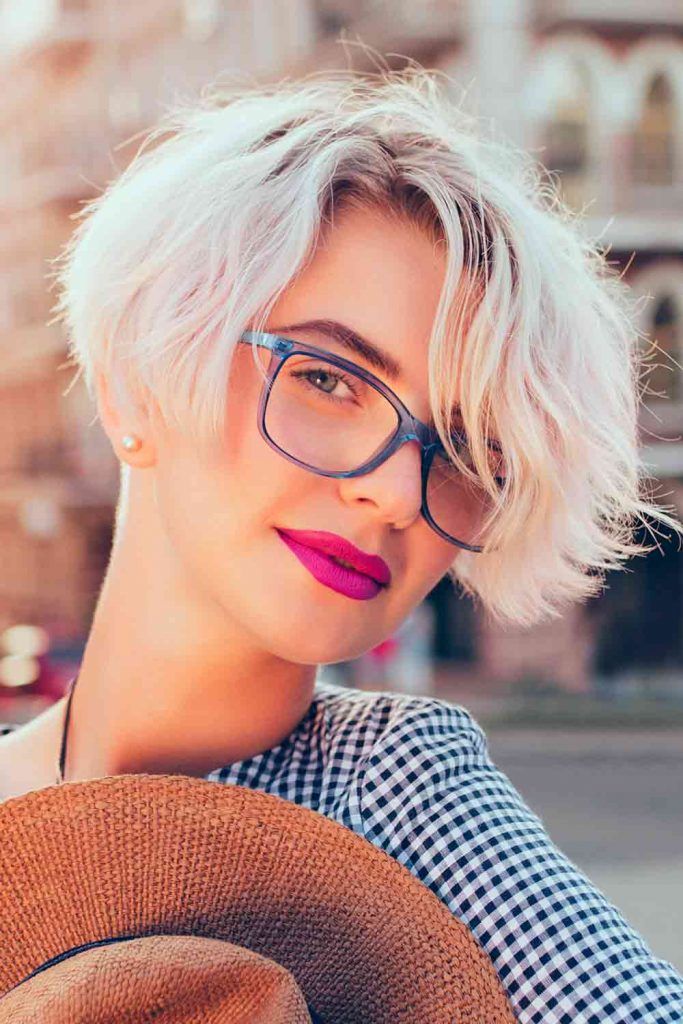 Yes, it is possible! If you are looking for some extra waves to add to your short hair – then it is exactly what you need. To get this look at home you will need to turn your brush angle-wise when you get to the middle of the shaft during the blowout. While finishing every section, twist it a few times for better curves. Last but not least – finish your look with diving your fingers into the freshly-made blowout!
Voluminous Curls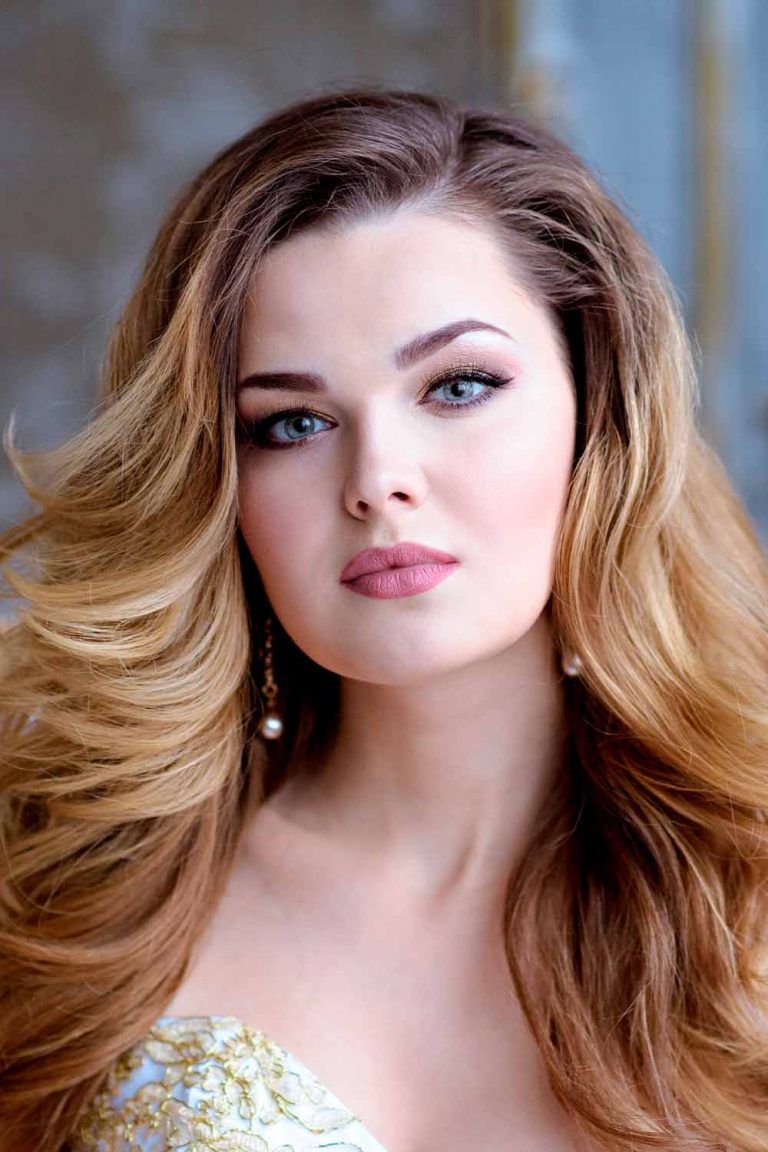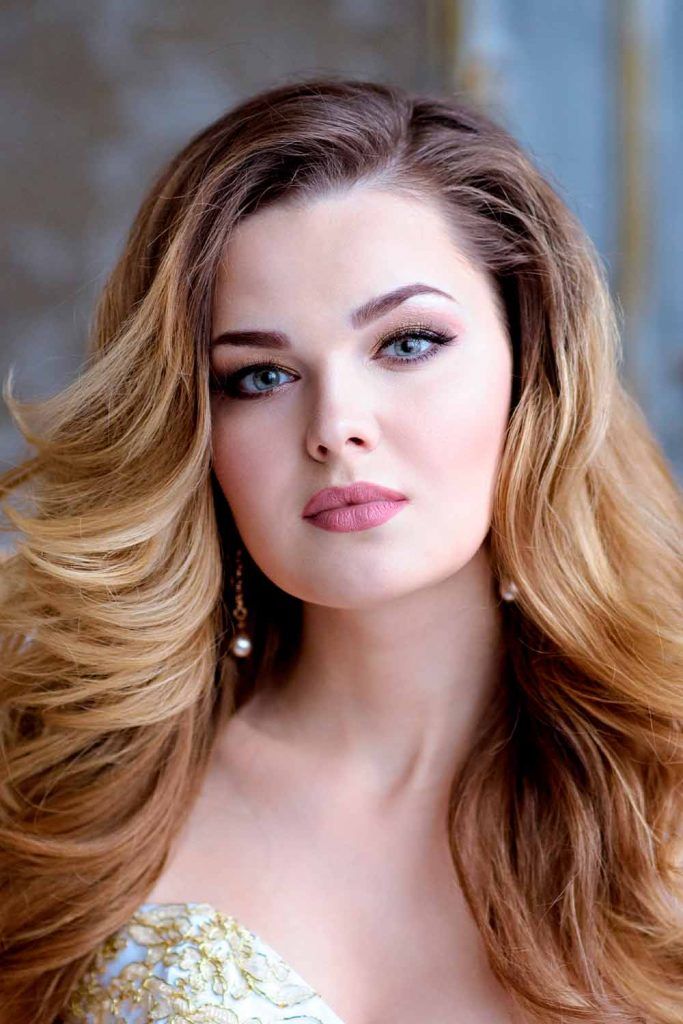 If you like your hair to be a little curvy, then start your blowout by using some mousse. With the help of mousse, you will achieve that voluminous curly hair. With just a normal home blowout with a round brush, you will get the perfect voluminous curls. No need to visit your stylist – you are a stylist now!
Big Curls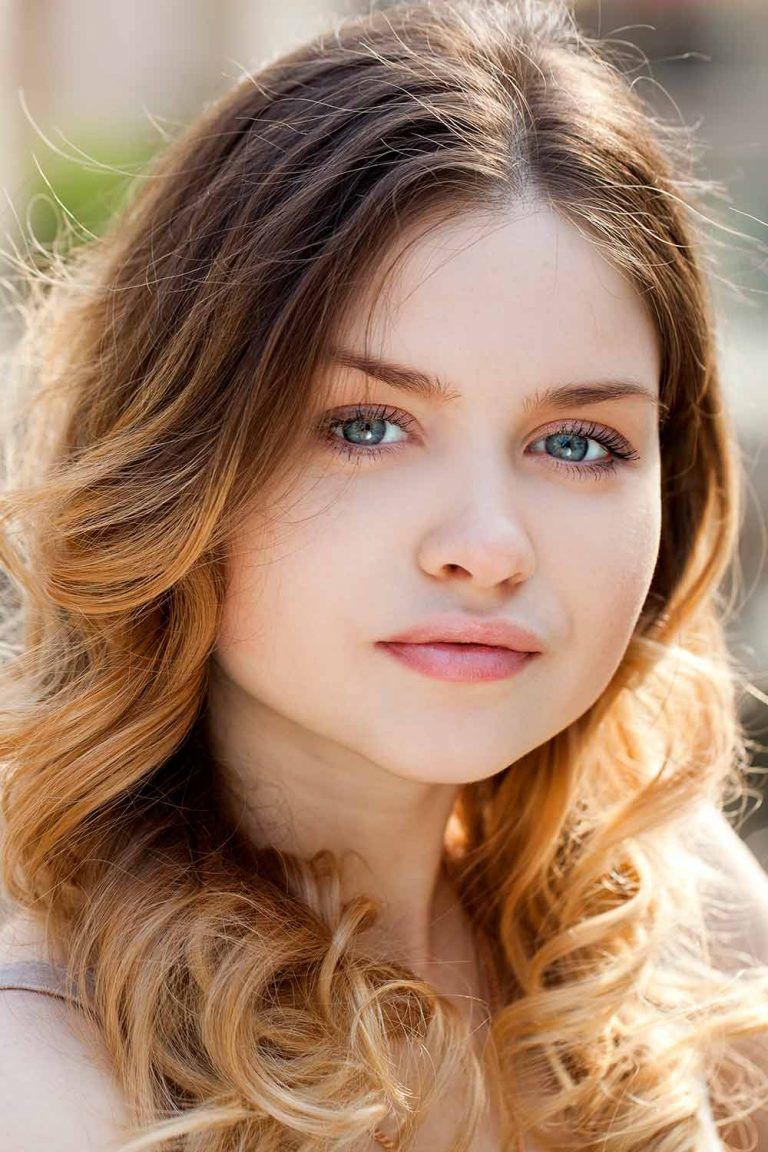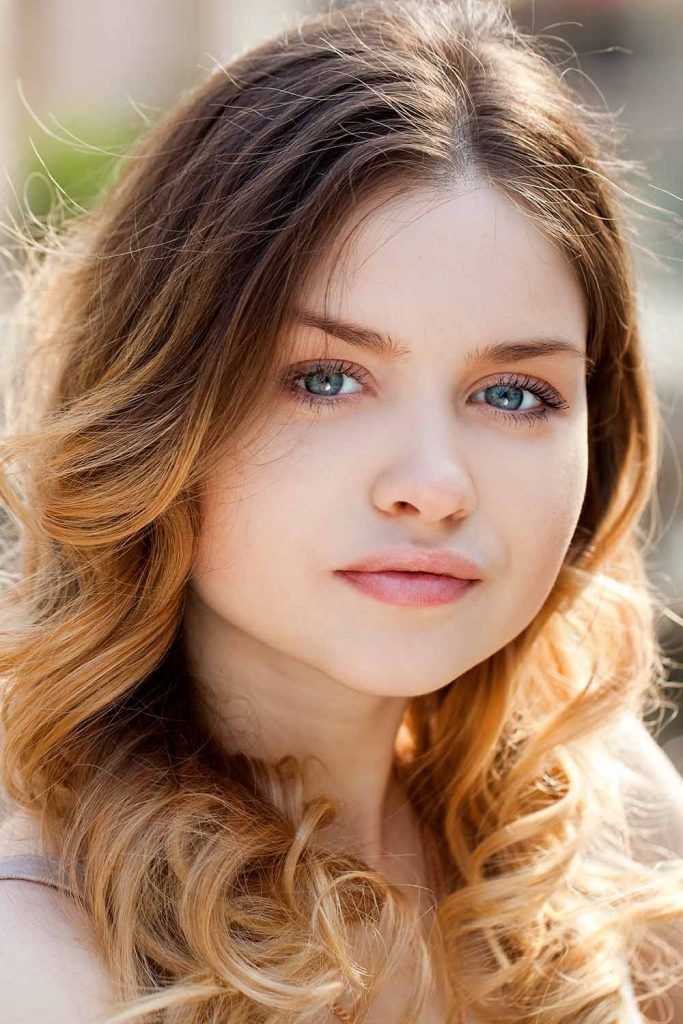 If this is your desired hairdo, but you cannot create it – we will help you! What we will start with is a 100% dry hair. After you blow-dry your hair, it is the time when the curling iron steps in. Curl your hair in sections starting at the crown of your head. When you are done with the curls – let them cool, only after that apply a hairspray! As simple as that – enjoy!
Bouncy Blowout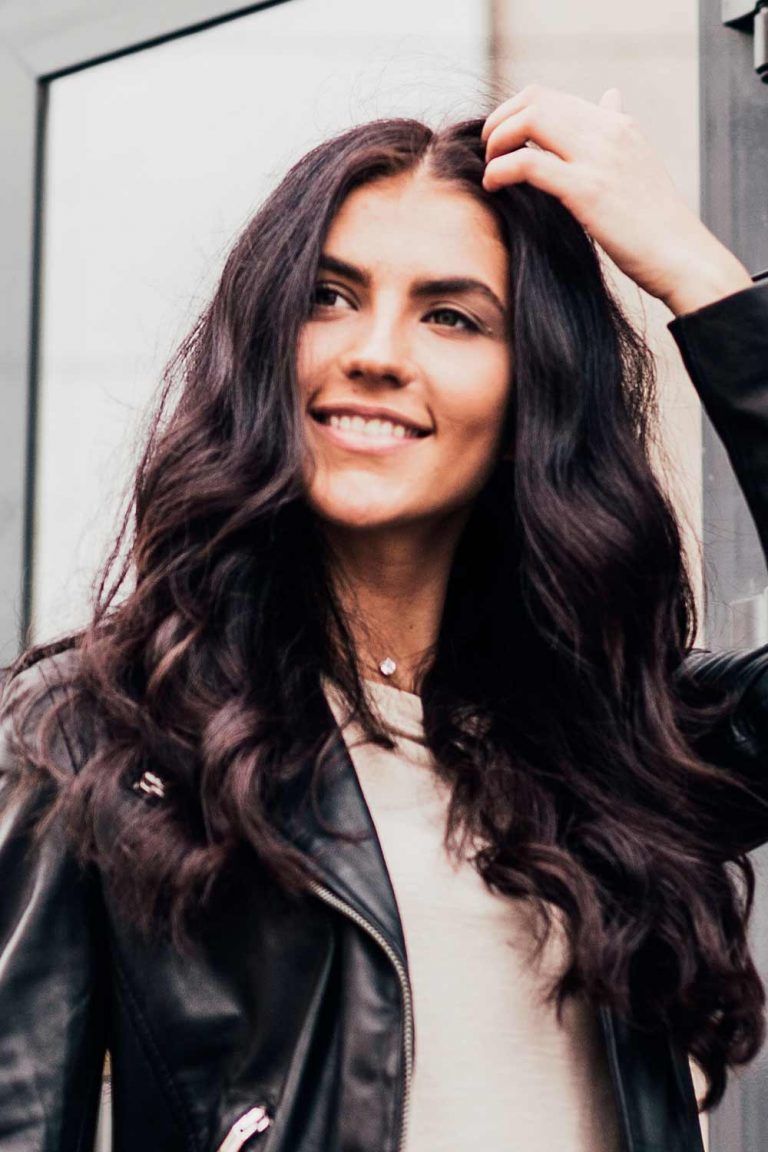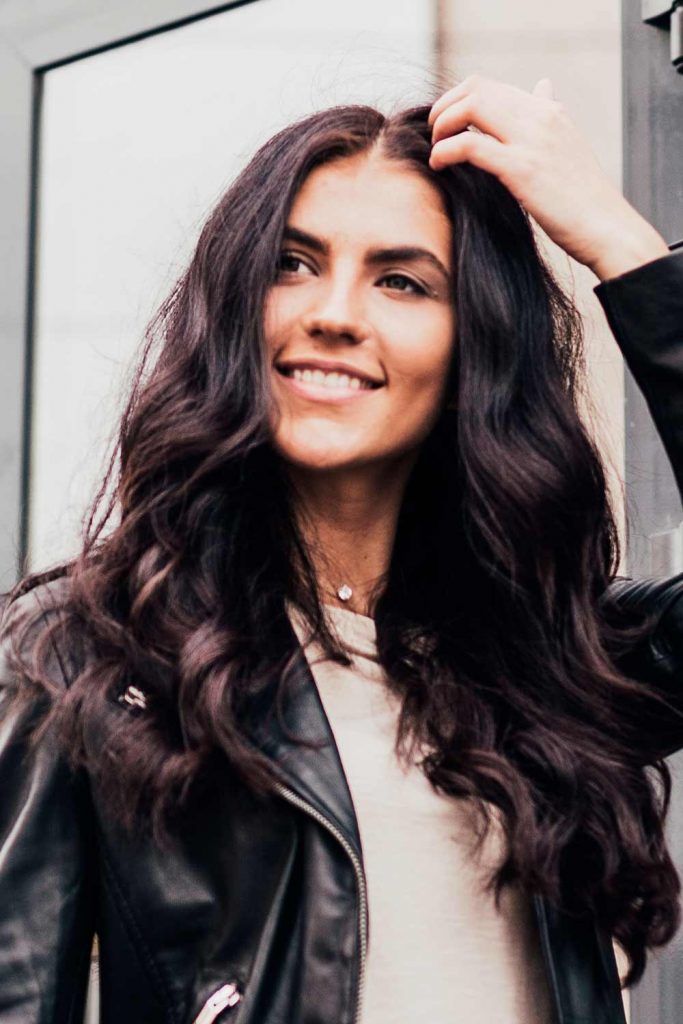 Requires three basic techniques. Firstly, spray your roots with the suitable product that won't make your hair look flat. After that, blow-dry with a round brush those pieces to prevent them from falling on your face. Now blow-dry the bottom section of your hair with a round brush vertically and start doing the same with the middle section. But this time hold your brush horizontally! This is what will give you waves and curls!
Beach Waves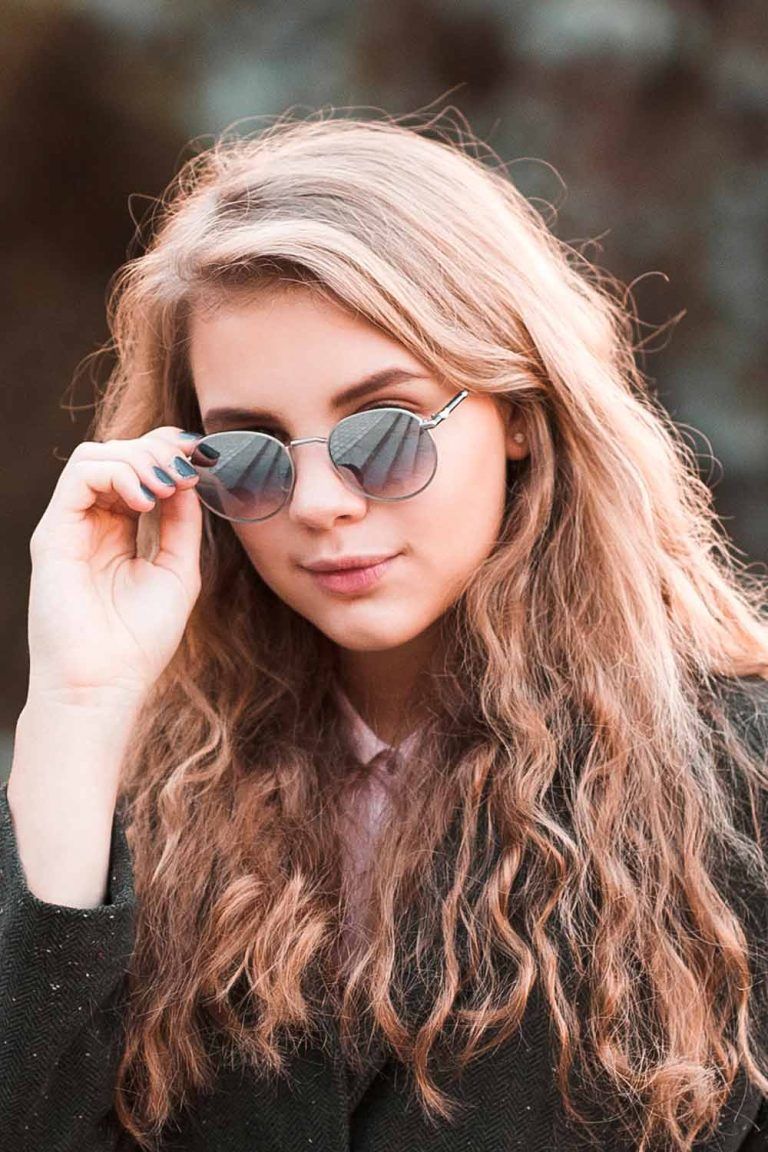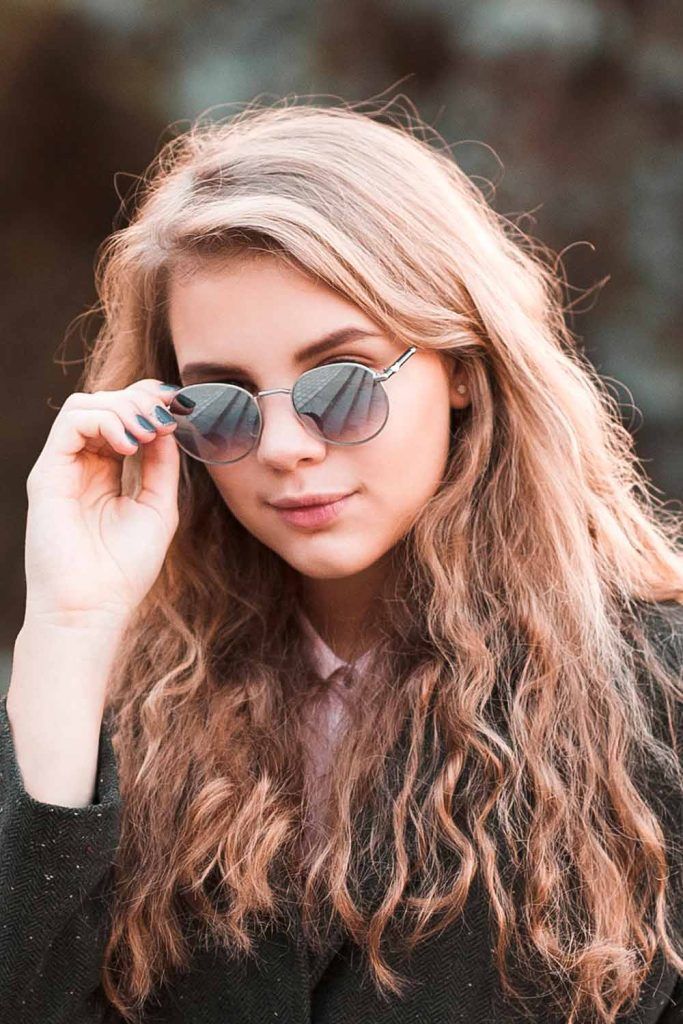 Imagine that you just came out of the water and it's breezy out, so your hair starts to dry. So you can read your favourite book while your hair will transform into a chic hairstyle.
Hollywood Style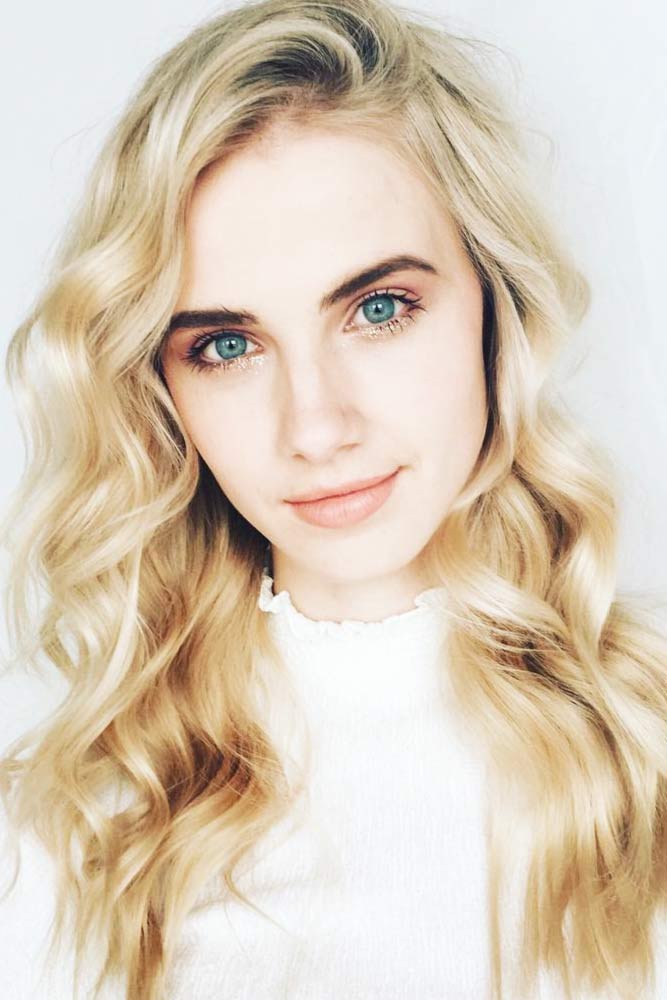 Source: Sheridancronk/Instagram
If you want to make your hair like Hollywood chic, divide hair into sections and twist each by winding it around fingers and still drying.
Brilliant Volume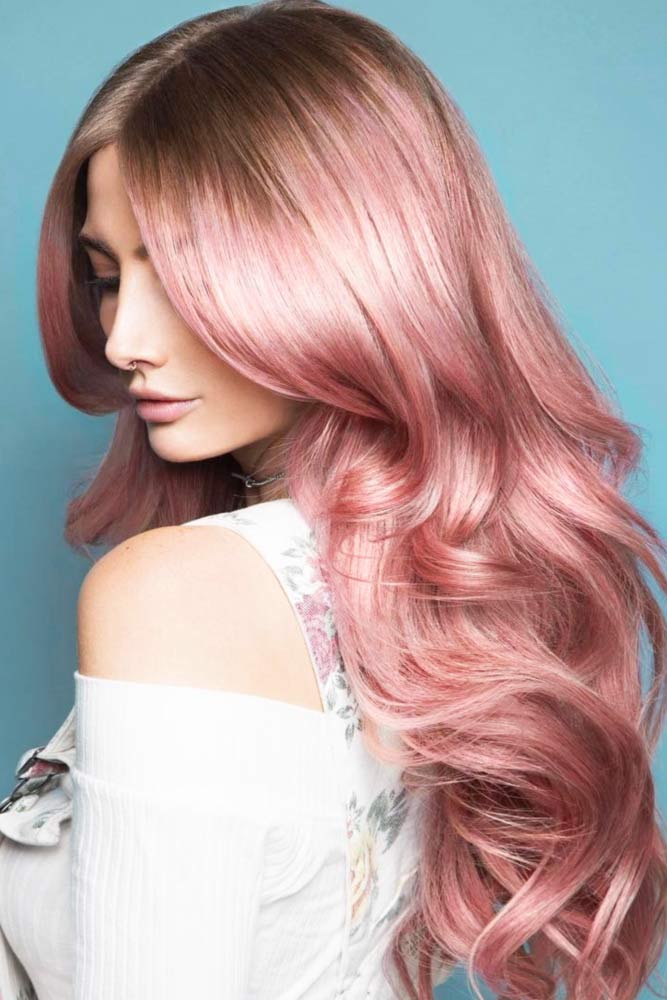 Source: Caisadilla/Instagram
Agree that every hairstyle without volume will not be so marvelous. So give your roots some volume with a hair dryer, comb and hair spray.
Divided Curls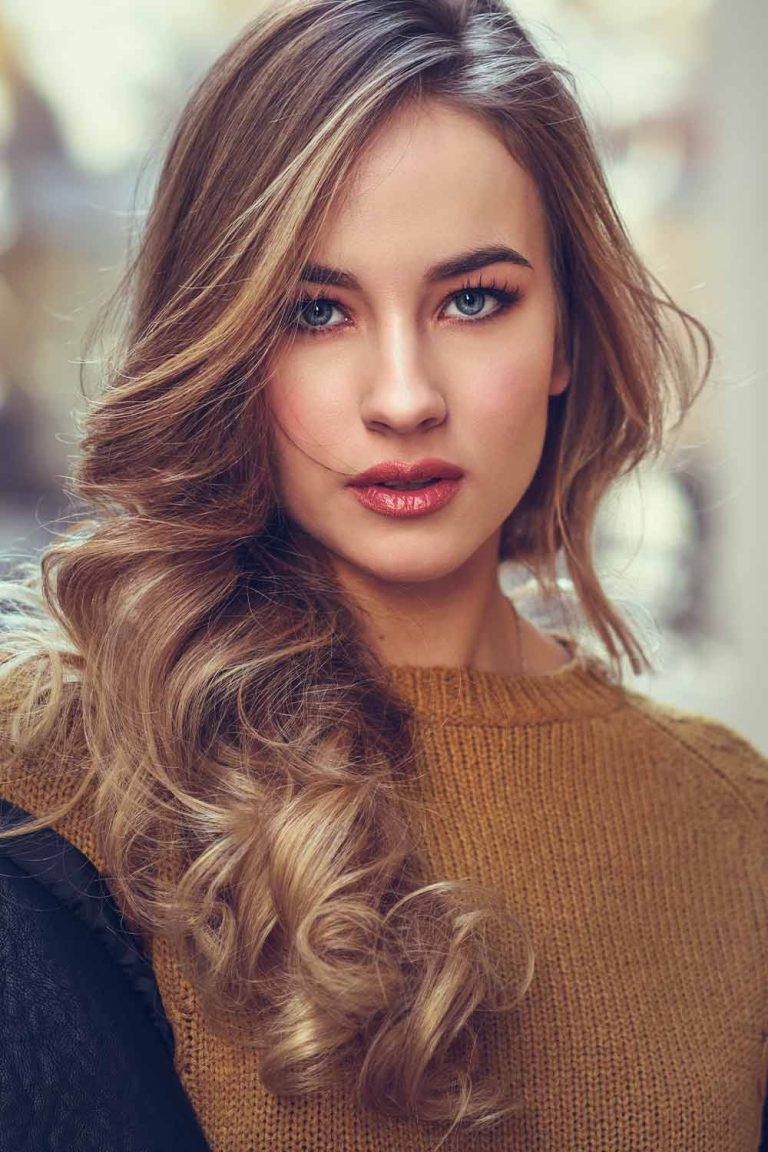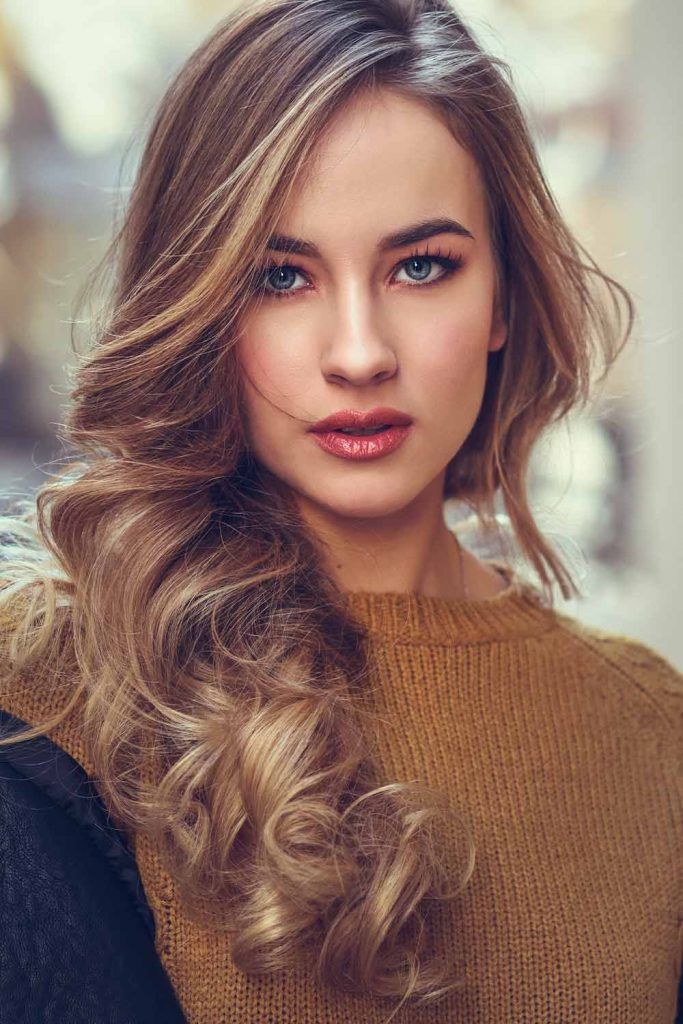 Divide your curls with your fingers or thin comb and use some spray to fix the result.
Lovely Twisted Tips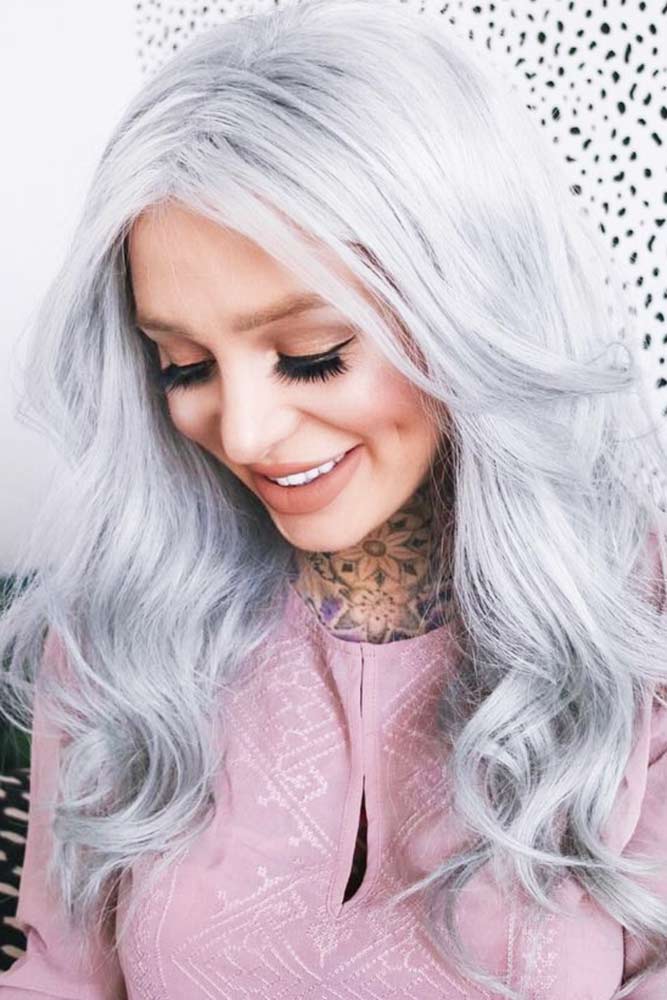 Source: Georgie.l.lloyd/Instagram
And final touches! Brush your waves out with a brush once or twice to give your hair polish and fullness.
Have fun experimenting with these faux blowout hair looks! You can try them all and find which one works best for your hair and lifestyle!
NYC Straight-But-Not-Too-Straight Blowout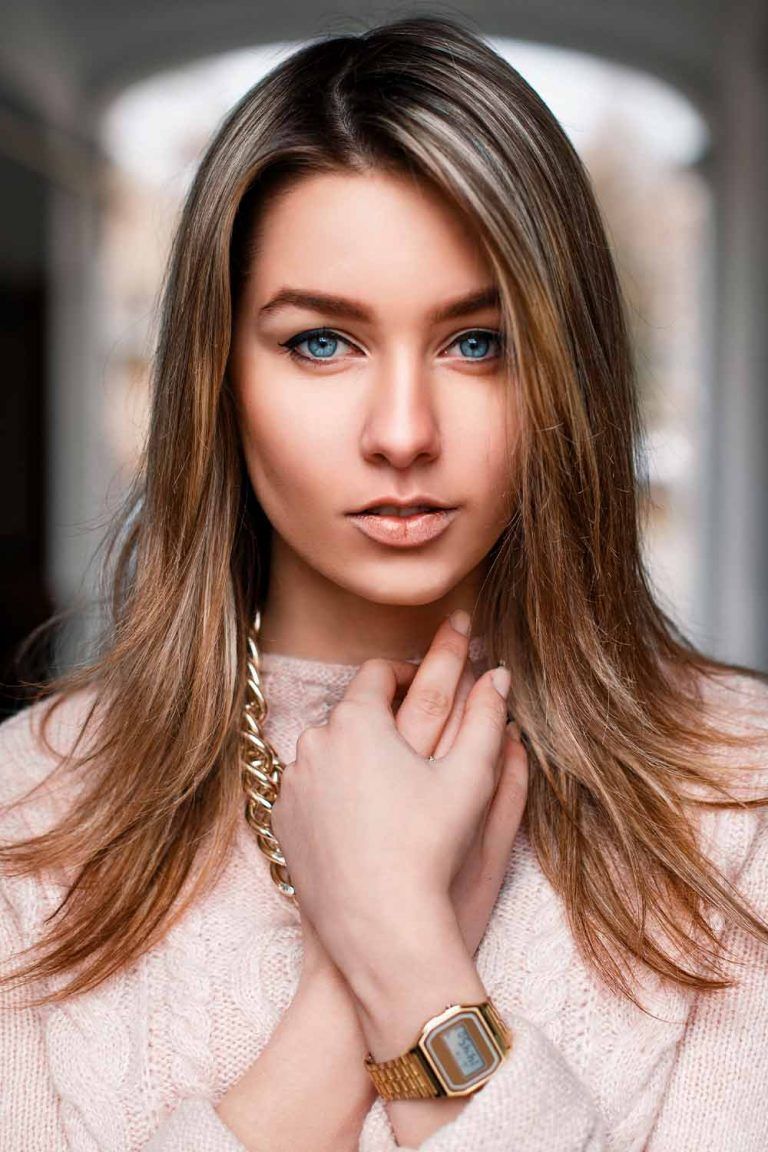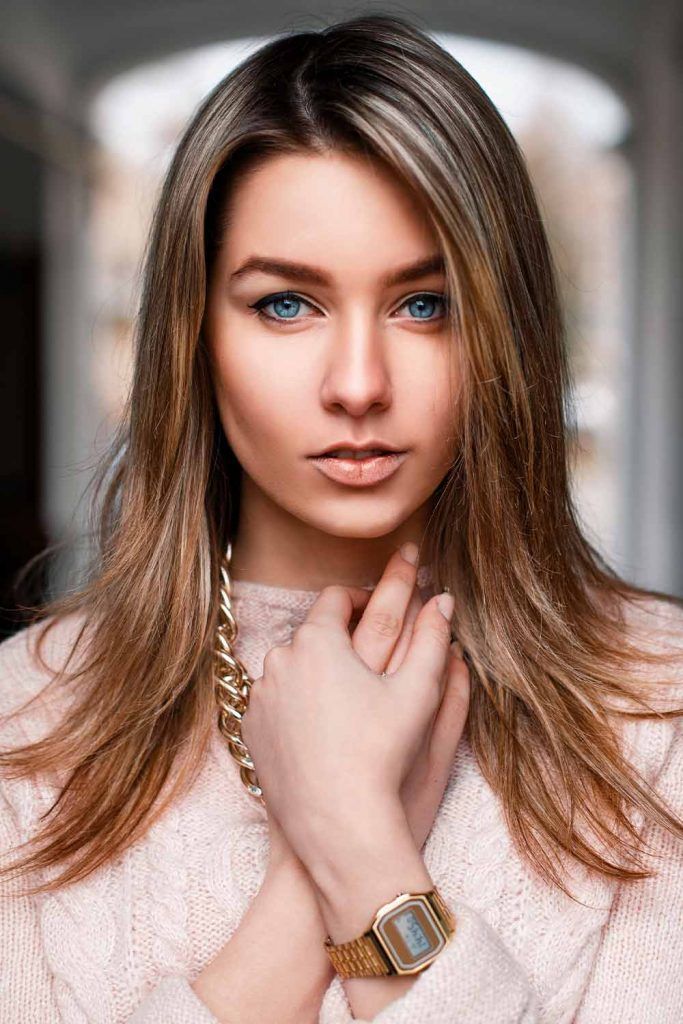 Straight hair is gorgeous for its sleek and even texture. Still, even this kind of blessing has its pitfalls, and flat looks are the major ones. Of course, this is where blowout hair comes in. This blowout hairstyle is meant to softly amp up the edges of straight hair, giving it a fantastic bounce. And no, you don't need to spend a fortune on downtown salons to show your straight locks who's boss. The secret to rocking such a sultry look lies in the right haircut: just ask your hairdresser for long layers and texturizing at the end. Once you get your locks layered, style them with a round brush and hairdryer, preparing to kiss the mirror when the look is done.
Los Angeles Beachy Blowout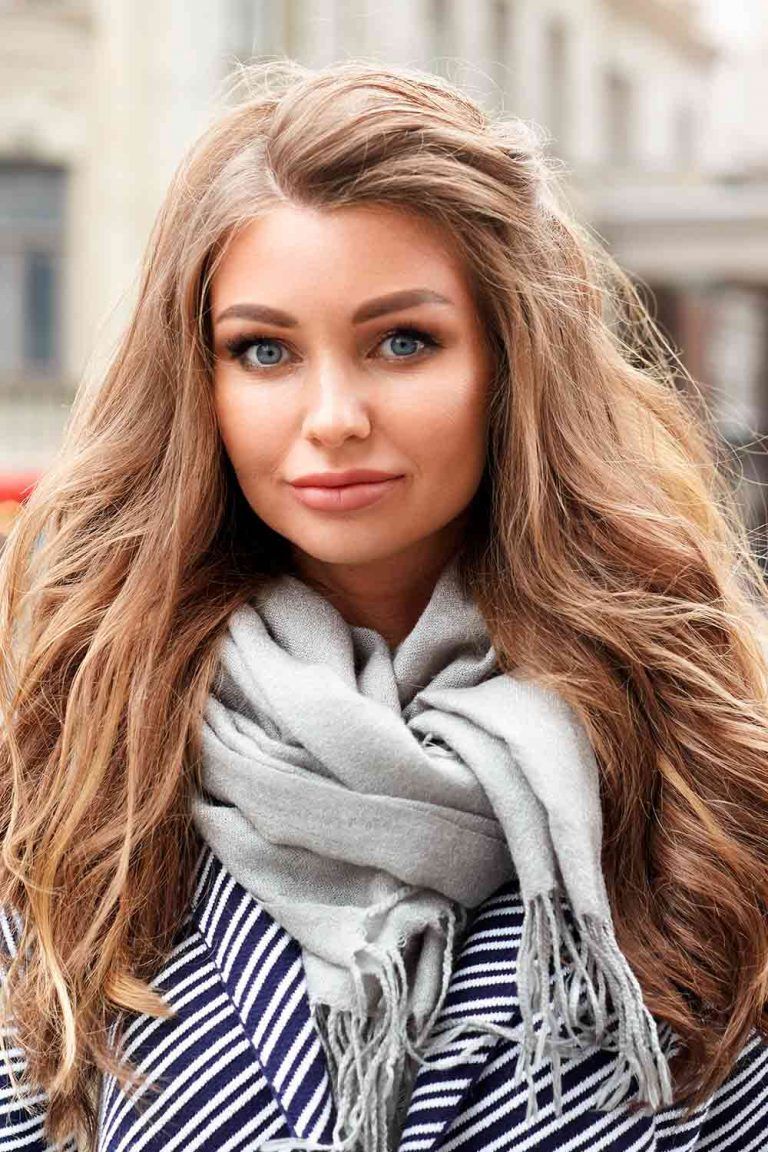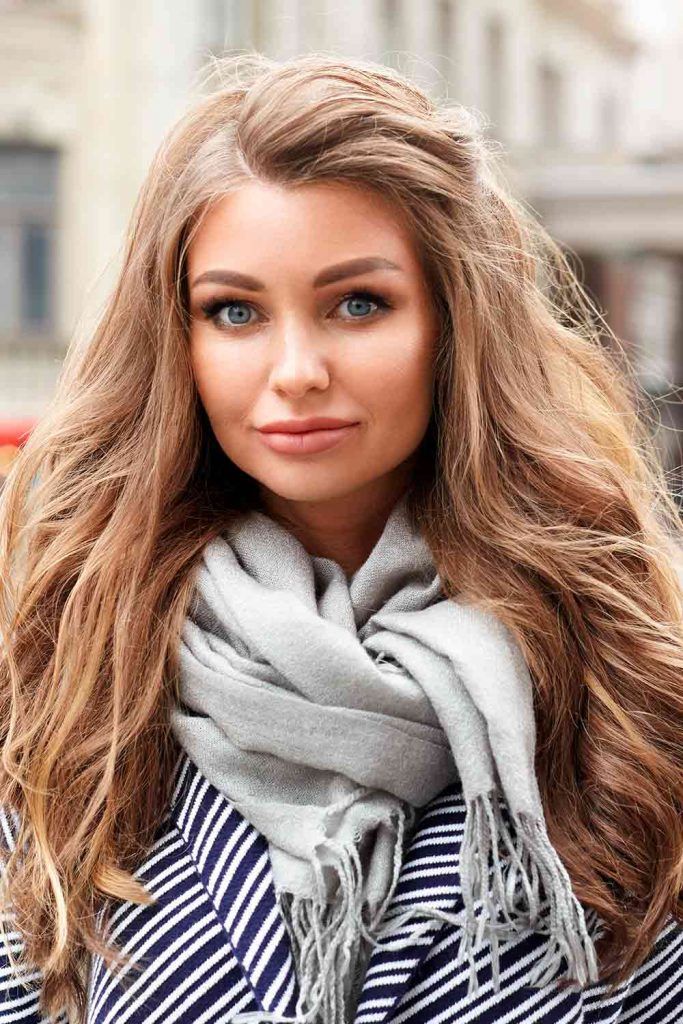 Los Angeles chicks are no strangers to perfect blowouts, that's for sure! Here, you can see the hottest combination of two trends that instantly gives life to a new world's obsession. A little bit of the popular beachy texture and a touch of classic blowouts have turned out to be a stunning team for a brand new hairstyle. To achieve this style at home, you need to work with thin and small sections of hair on your round brush. In fact, if you want the locks to be super distinctive, it's better to take a medium-sized round brush. Although the style will take some time, the radiant results are worth it.
Dallas Big And Voluminous Style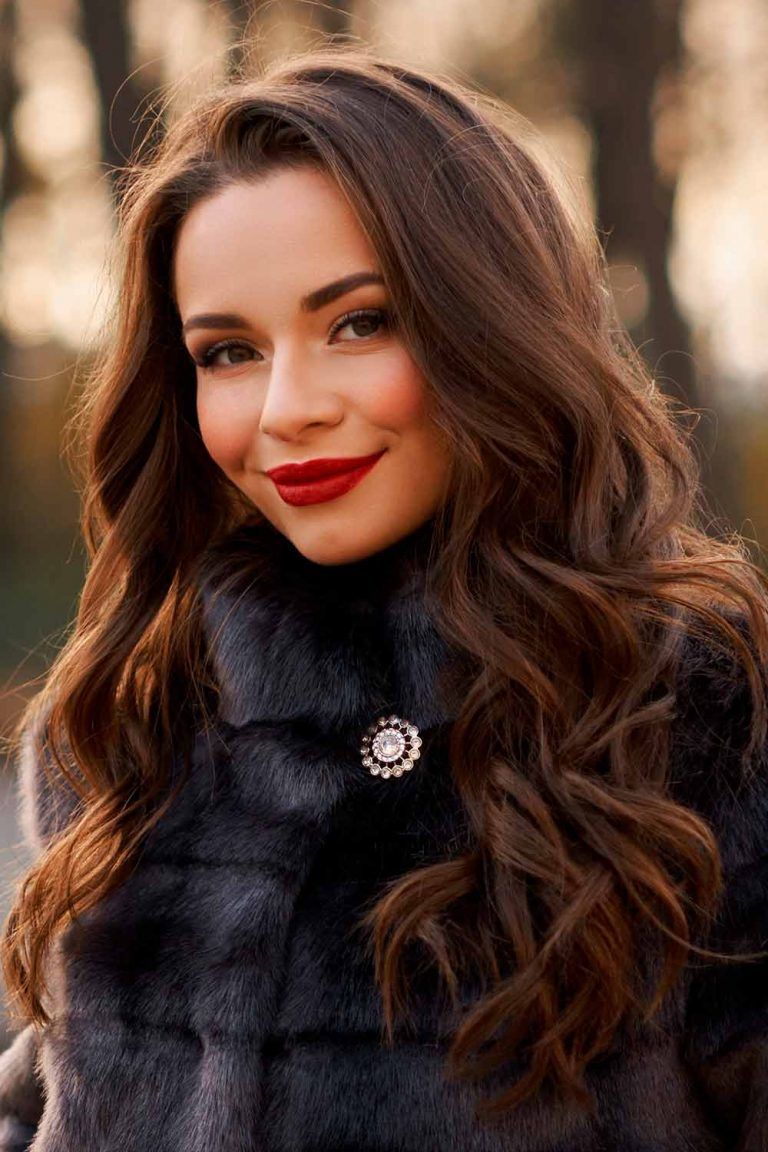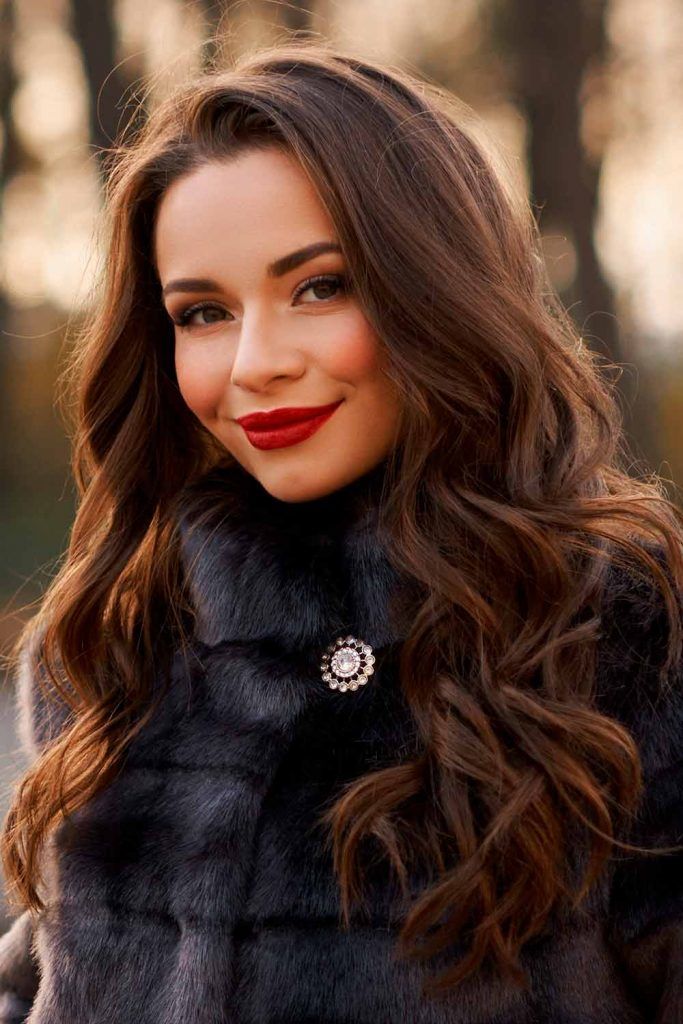 How about you to make a statement? And do you want to make it big? We're on the part where we can finally mention the overwhelming Rachel hair. Even if you're not a fan of Friends, there's no way you weren't crazy about the voluminous layered blowouts of Rachel. By the way, this style is the Rachel hair on a totally new level: it features fewer layers, which creates a more balanced and even finish while having tons of volume.
Chicago Balanced Style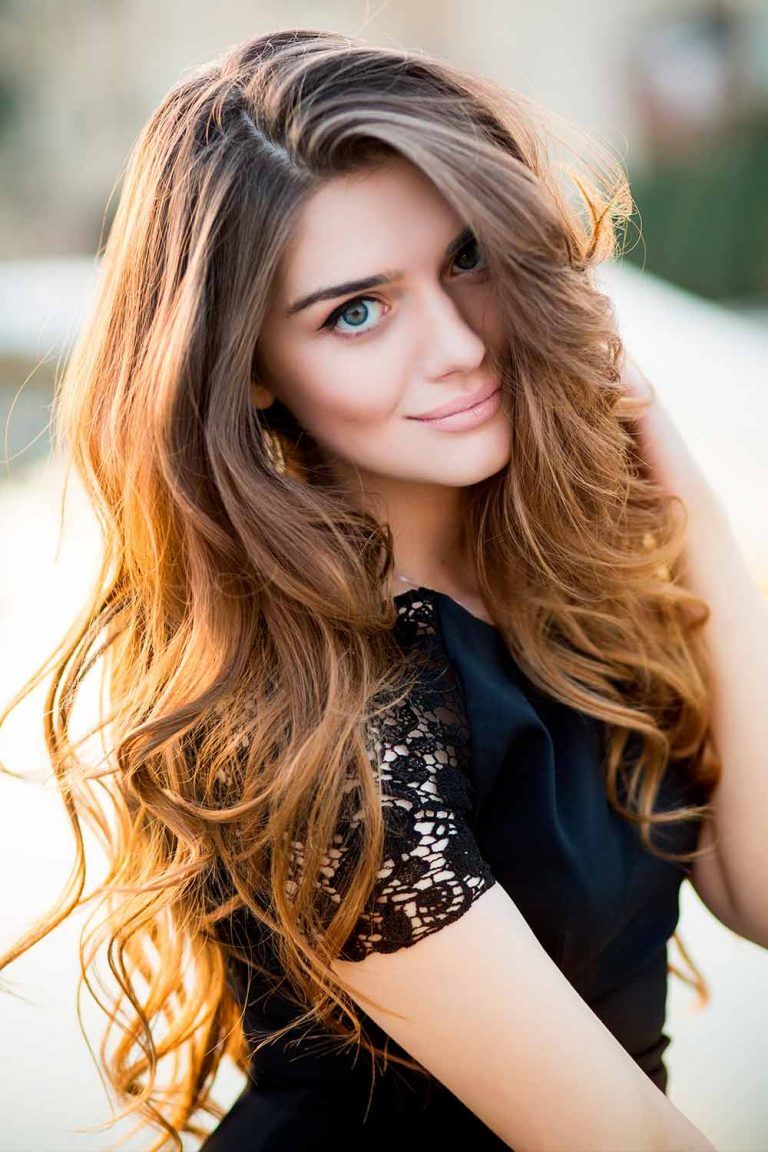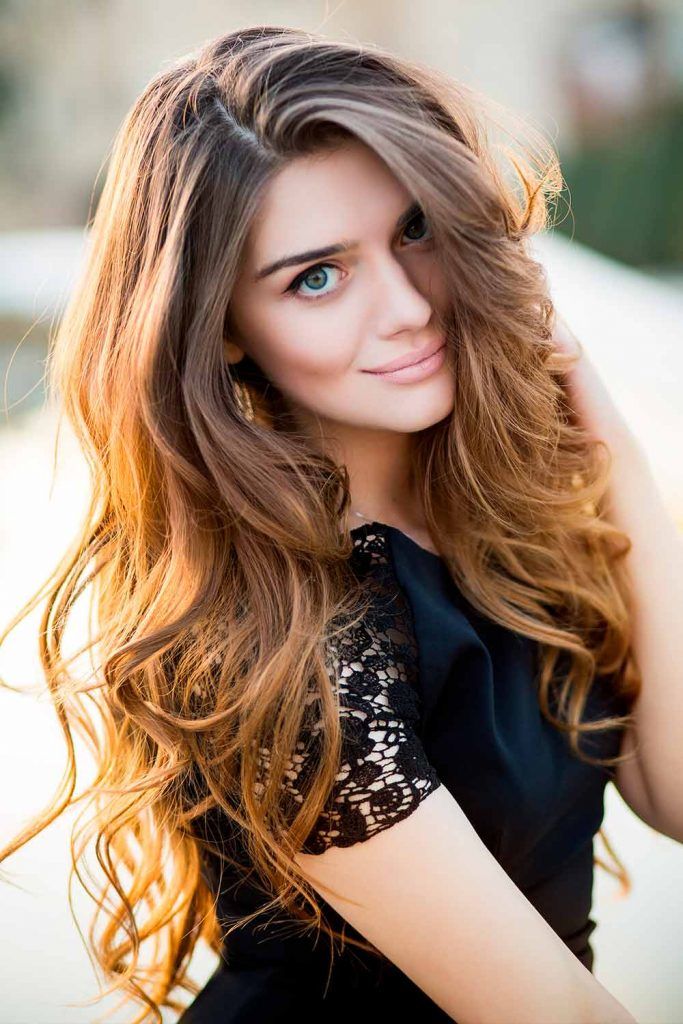 When you think of blowout hair, what comes to your mind? Whatever thought has crossed your mind would be correct, as this is more service rather than a hairstyle. That means, you can always customize your blowouts, making every single detail work for your preferences. Here, the blowouts focus on a lightweight textured finish, which looks pretty chic. Well, no wonder it's called Chicago!
D.C. Slick And Sleek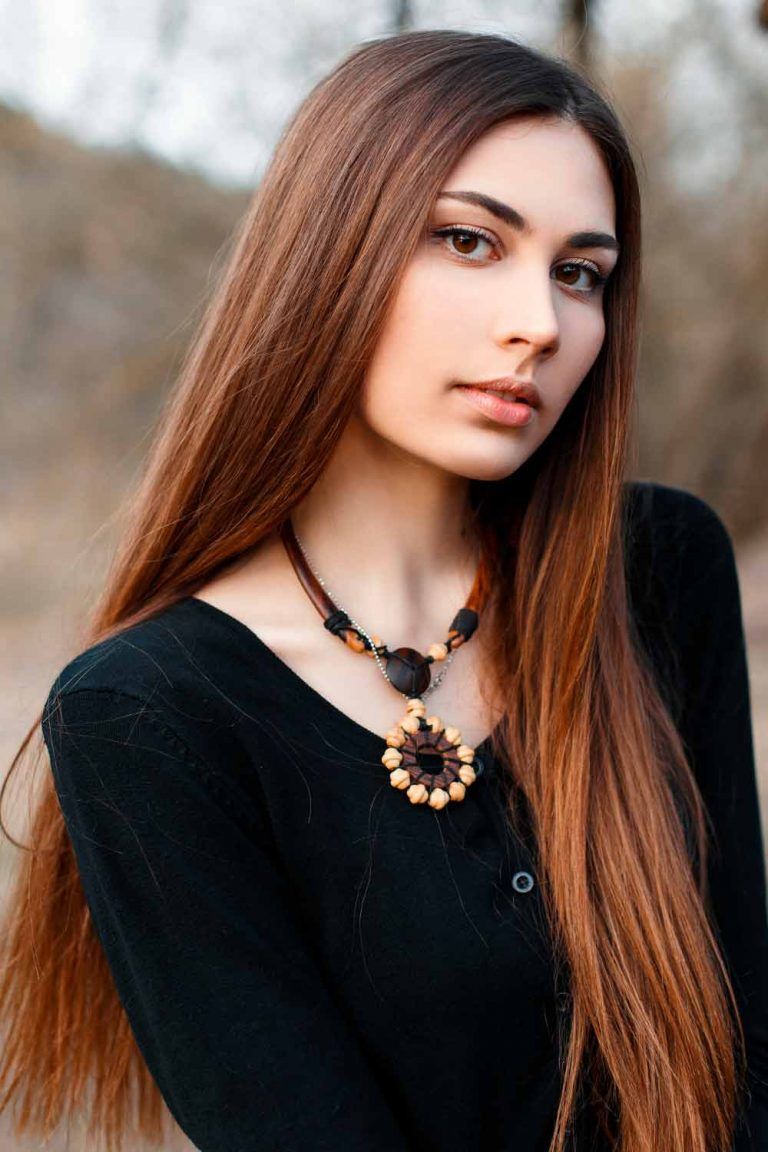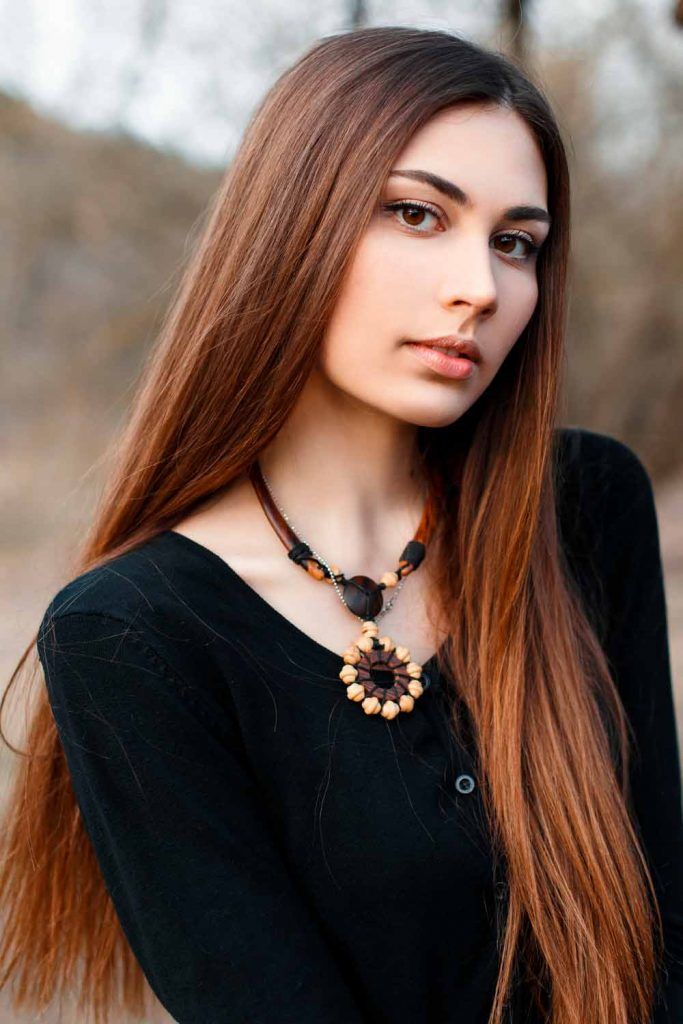 Every woman has her own picture of blowouts, so meet a sleek and polished variation straight from D.C. This look is so immaculate and shine-reflecting that even those who never wear their hair sleek will want to switch to a new texture. As a matter of fact, such ideas will also work great for natural-haired women who'd love to finally feel the ease of brushing and see their shine. And before you try to figure out are blowouts bad for natural hair or not, remember: just like on straight and medium hair types, this hairstyle features a lot of protective and moisturizing products to keep the natural hair safe and beautiful. It doesn't matter what hair type you have, as this look will look ravishing on everyone for its minimalist yet significant look.
Las Vegas Loose Curled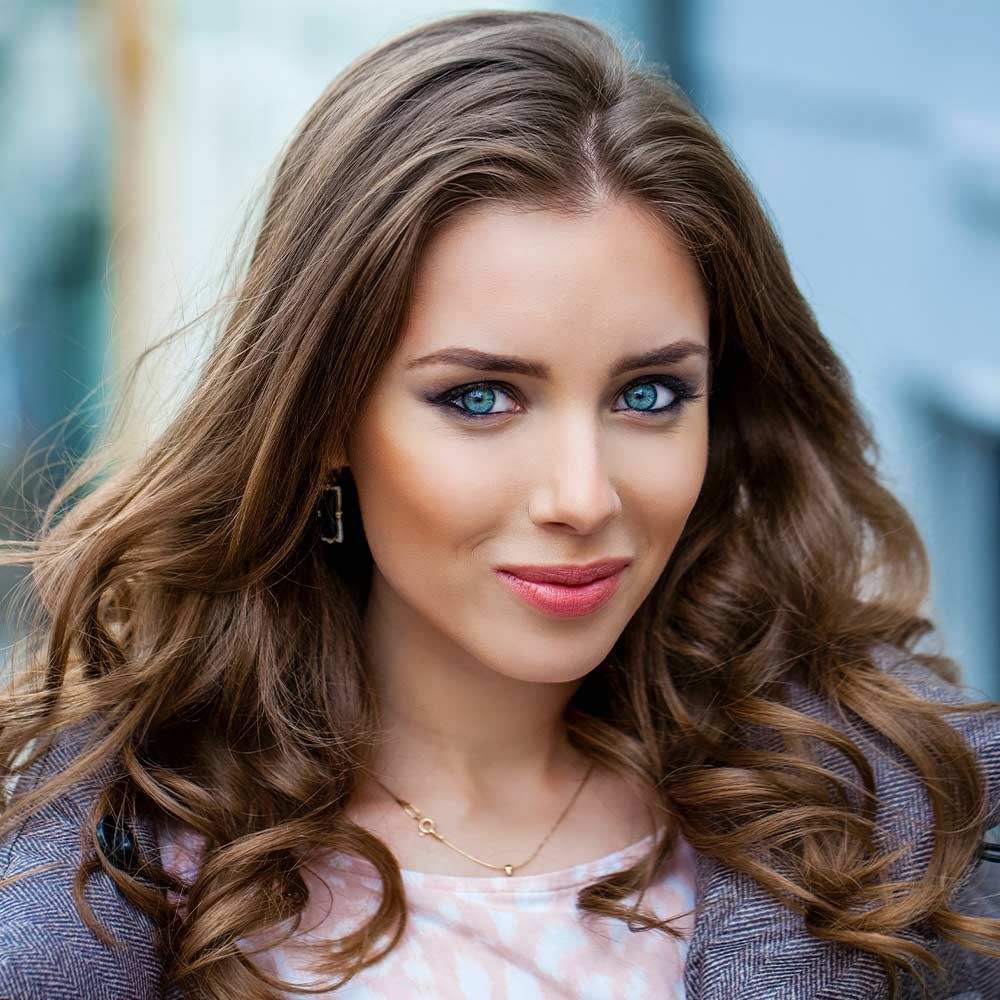 Despite the unwritten law "what happens in Vegas stays in Vegas", something has managed to get beyond the walls of this place. Luckily for ladies searching for new styling heights, this Vegas-inspired look will be your go-to. It's not dramatically voluminous, but it's not flat; it's not curled, but it's not waved either. Cut a long story short, this hairstyle gives a new take at the popular styling ideas by combining them into a new, creative blowout. We recommend you do this style with large heat rollers or apply some heat on regular ones to make the look hold longer.
Denver Breezy Waves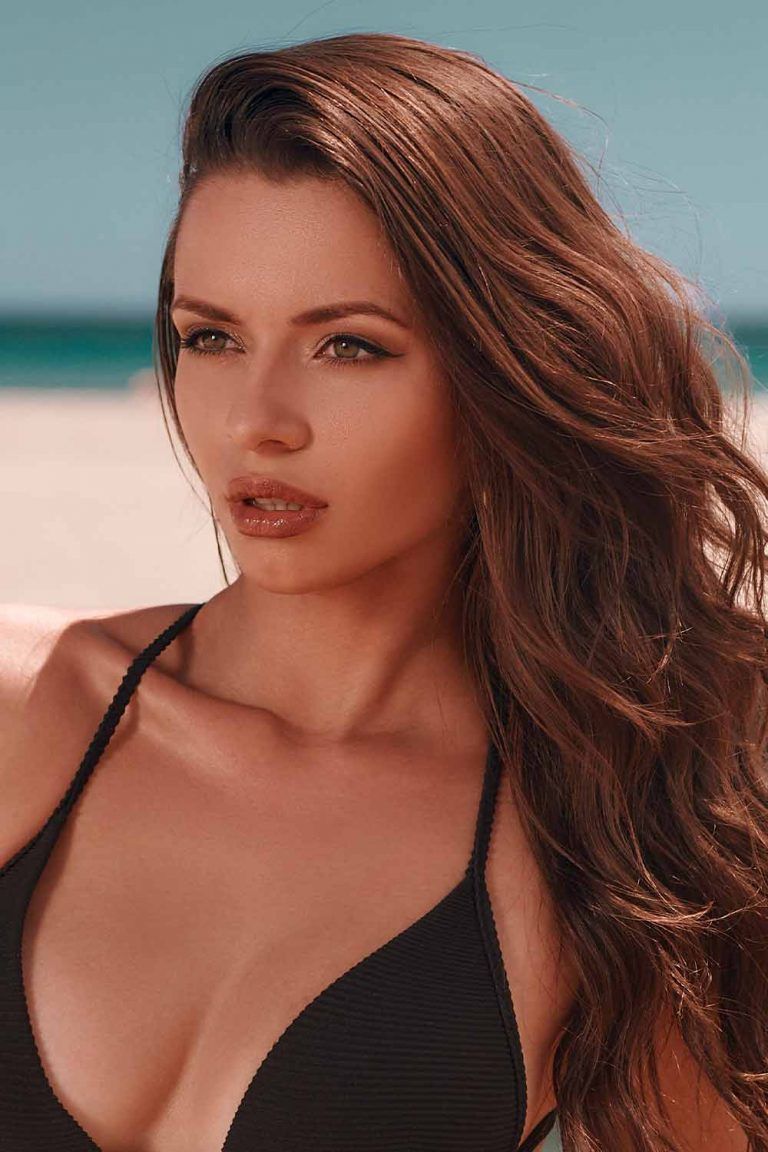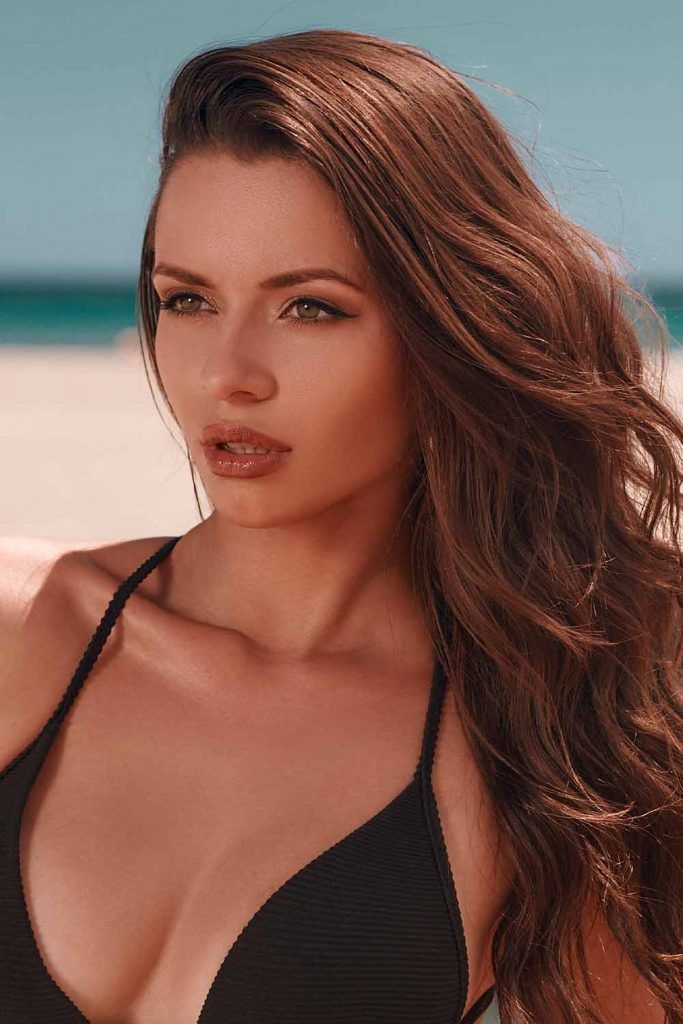 What does a blowout do to your hair? Apart from giving you a totally fashionable hairstyle with a blow dryer and a round brush, it allows your hair to look gorgeous for 3 to 5 days. The best thing about it all is that it never leaves your hair damaged. And here's one more amazing variation of a blowout that every girl who's into textured look would like to recreate. Its lightweight yet defined texture adds a lot of visual bounce and can be a nice complement to anything from a casual to a formal look.
It's no wonder why blowout hair has been popular with women of all ages and images for years: it makes the most of every hair type, providing it with a long-lasting volumetric look. Whenever you need to take your look up a notch, this hairstyle will do the talking, accentuating your best features with bulky twists and a well-shaped graduated silhouette.
Today, you've learned everything you should know about the style: from what to expect from it to how to do it yourself, so you've got some spicy beauty aces in the hole!
FAQ: Blowout Hair
How long does hair blowout last?
A blowout is made to last. Depending on your hair structure and thickness, it can last anywhere from 3 to 6 days. If you start getting blowouts on a frequent basis, your hair may begin to adapt to the new shape, allowing a blowout to last a little longer.
Is a blowout bad for your hair?
If you visit a crowded blowout place more than one time every week, you may be putting your hair at danger of heat damage, because some blowout spots put too much emphasis on getting hair done quickly.
What's included in a blowout?
A standard blowout consists of a hair wash followed by a blow dry using sophisticated blowout methods and iron work to make your hair smooth and voluminous. Blowouts have a fantastic secret: they make your life easier for the next couple of days after you've had them done.