Mermaid Hair Coloring
Is it possible to achieve a mermaids hair color at home? It is! We can reassure you that you do not have to visit the hair salon if you wish to embrace this trend. Just remember that darker tresses will require bleaching. Then you can use aqua, purple, and blue hair dye to get the necessary effect.
Source: bottleblonde76 via Instagram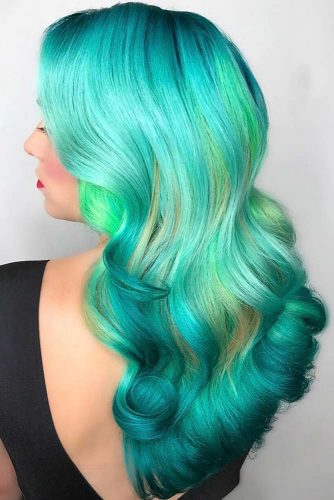 Taking care of mermaid tresses.
When your tresses are already dyed, it is crucial to adjust the care routine because the needs of color-treated tresses are completely different. These tips can help you maintain your new color.
Purchase mask, conditioner, and shampoo with color-friendly formulae. Stop using the regular products.
Source: hairgod_zito via Instagram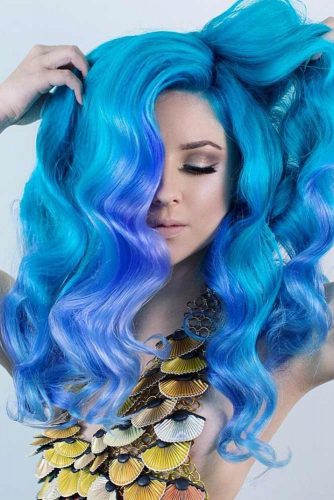 When washing your tresses, prefer lukewarm water. Surely, the steamy shower is something many of us love but such hot water can damage your tresses by stripping them off all essential oils. So, make it a rule to wash and rinse your tresses with lukewarm water.
Sport a beach waves hairstyle. Heat tools are quite damaging, as well. So, go for sexy beach waves. Just spritz your tresses with sea salt spray while they are clean and wet. Braid your tresses, let the braid air-dry and undo. Multiple braids can bring you tighter waves.
Apply heat protectant every time before you are going to blow dry your tresses. In case you wish to do something as damaging as a blowout, applying heat protectant is not negotiable. Keep in mind that heat protectant products of higher quality will provide you not only with heat protection but also with a volume boost. And considering that mermaid hair curls are totally in these days, blow dry your tresses and then create some chic, loose curls, issuing a curling wand. That would be stunning!
Source: hairgod_zito via Instagram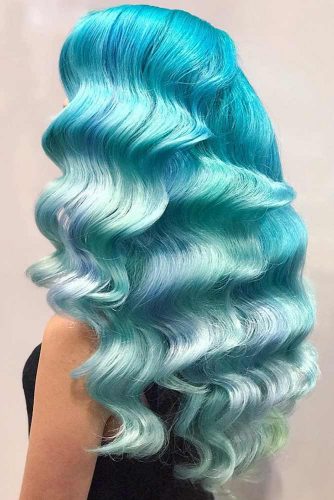 Do not forget about regular touch-ups. In case you choose to get everything done by professionals, book the touch-up while you are still in the salon for the first time. Thus, you will definitely remember the necessity to refresh the color. Taking into account that the mermaid hair dye technique involves numerous rainbow shades, you will notice for sure when it is the time for the touch-up. So, you might reschedule that appointment if it happens earlier than you thought. And in case you dyed your tresses by yourself, always keep some dye on hand to refresh the color anytime you need.