A messy bun is a perfect hairdo for literally any occasion and any season. It is classic and timeless. This hairstyle is among all favorites of such celebrities as Jennifer Lawrence, Blake Lively, Eva Longoria, Jessica Alba and a lot more. They opt for a messy bun when they have to make an appearance on a red carpet, and sport it in their daily lives, too. But when you see these red carpet hairdos, the celebs look so effortless as though they 'woke up like this.' The reality is that they require a little bit more effort and struggle than it seems to be. Moreover, there are so many types of messy buns, and we will reveal all the secrets and tips how to master it disregarding your hair texture.
How To Do A Messy Bun With Twisted Sections
Although every woman has her own picture of a messy bun, there are some general tips and tricks to make this updo flawless. Let's be honest; sometimes, this hairstyle isn't as simple as it seems to be. Whether you're a pro or a complete beginner, you will find this step-by-step tutorial useful, as you can always upgrade this hairstyle with any textured elements and styling products.
Step 1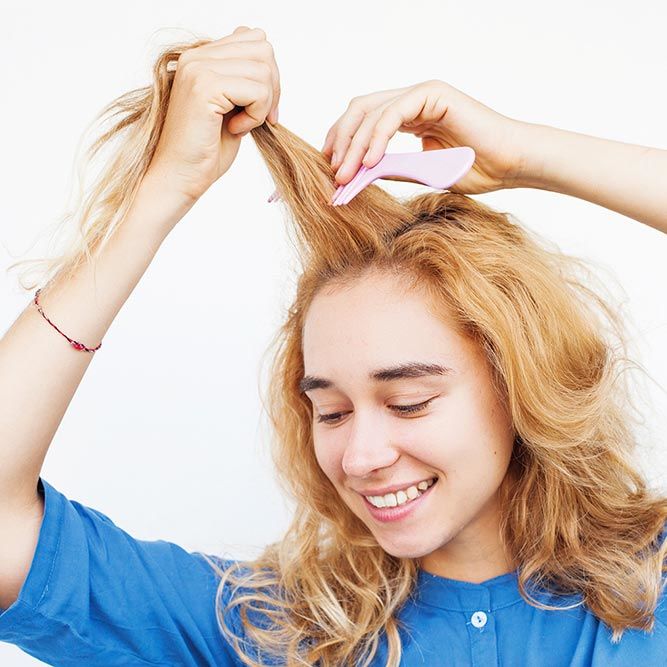 The most accessible way to create a messy bun for any length is to pair it with twists on the back of the head. First off, separate off some hair at the front.
P.S. Don't brush your hair; it's a messy bun, after all! Then, split this section into two, and twist both halves, securing them at the back of the head.
Step 2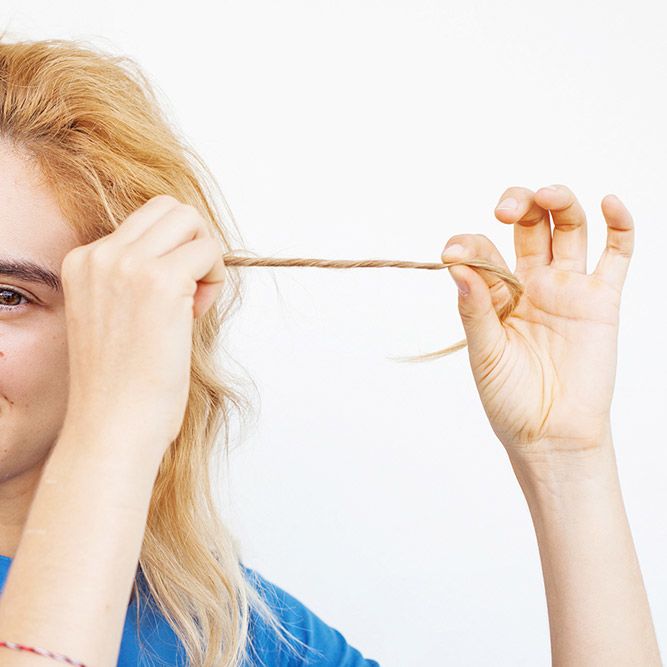 Now, it time to add some carefree vibes and fullness to your twists. To do so, take off a small section from either side and twist it over the main twists.
Step 3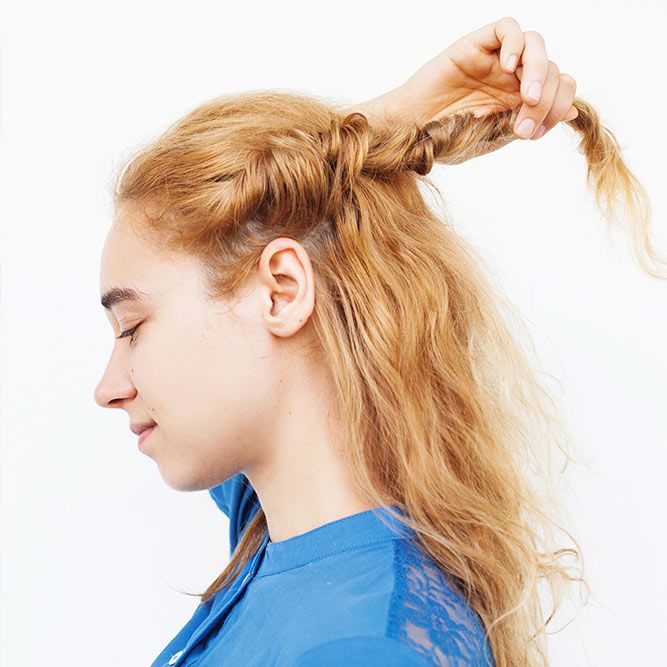 Go on taking and twisting little sections over the back twists until you reach the area behind your ears.
Step 4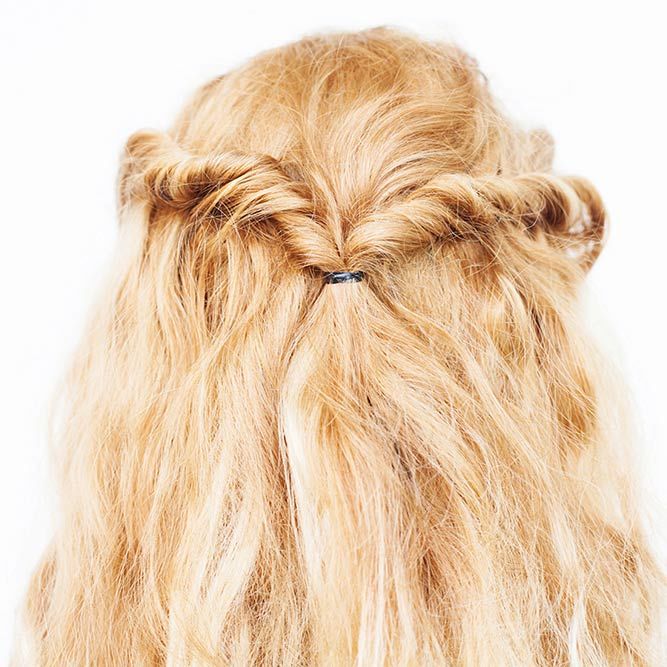 Once your twists are ready, secure the ends with some elastics. Also, you can pull the crown for a fuller and more effortless effect.
Step 5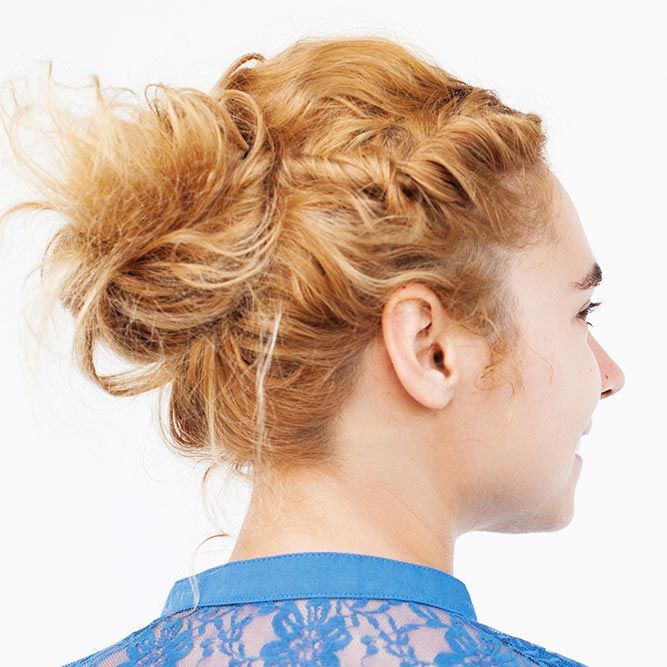 Finally, take your hair together with twists, and twist it slightly. After that, wrap it loosely around the base, leaving the ends out of the twist. The best way to add the classy messy vibe is to twist the bun so that the ends stick up a little. Finish the look with some tousling all over the 'do, and don't forget to coat it with hairspray.


Messy Bun Hairstyles Ideas
Perfect Messy High Bun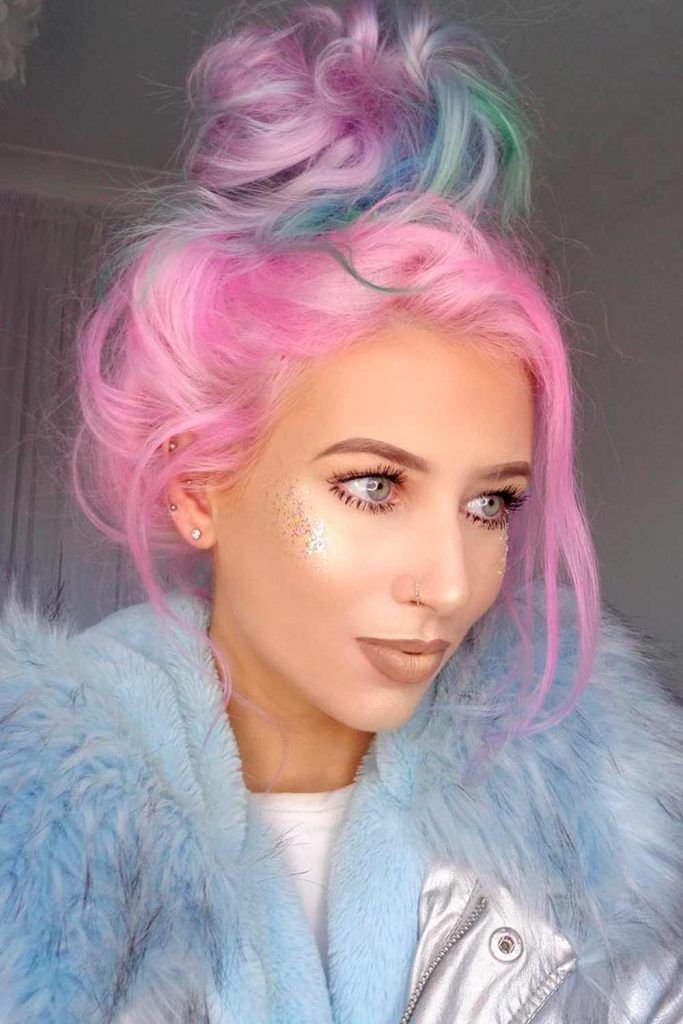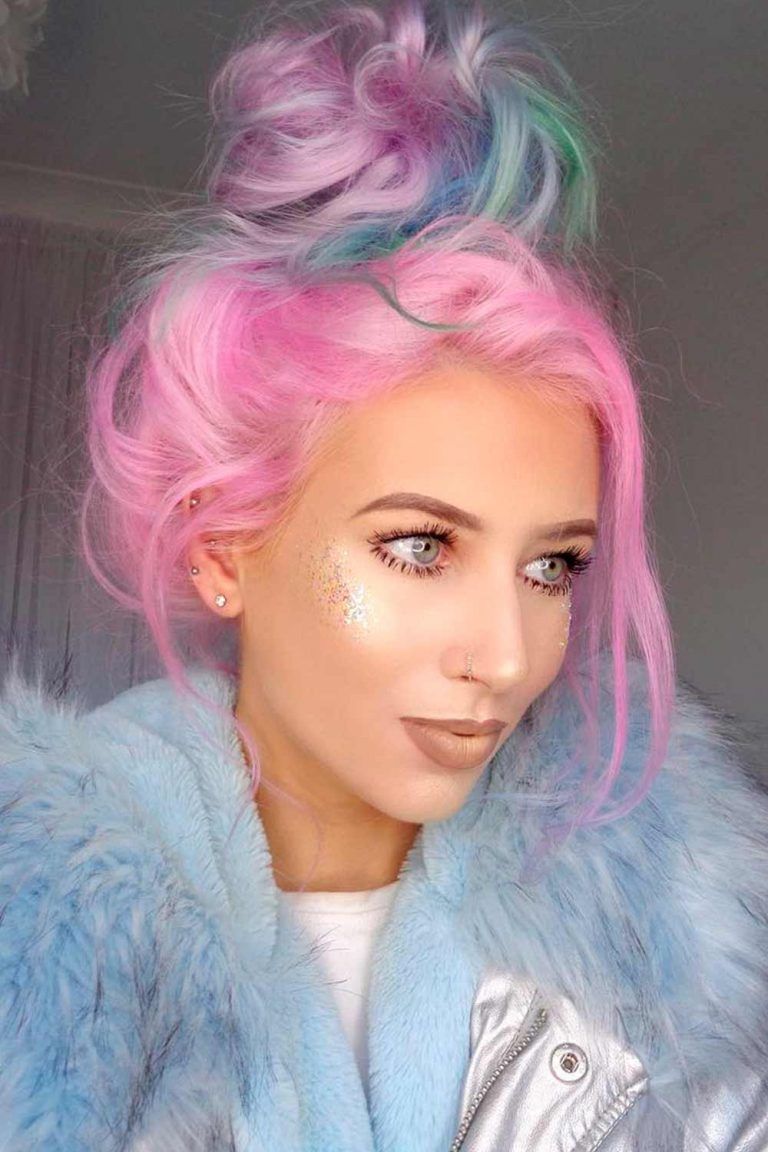 Credit photo: instagram.com/amythemermaidx
Looking at these amazing photos, you may think that it requires some efforts to pull off this kind of messy bun. If you are an owner of long locks, we will tell you how to make a messy bun with long hair without bobby pins. The only thing you will need is a hair elastic. To create some additional volume, you will need to curl your hair with a medium sized curling iron and brush the curls or add chignon. Add some dry shampoo to the roots or tease it with a teasing comb. As an additional step, you may add a French braid. Form a ponytail on the top of your head, twist it and wrap it around itself. Secure it with a hair elastic. Pull out some strands to achieve an effortless effect and add a bit of hair spray.
Low Messy Bun Style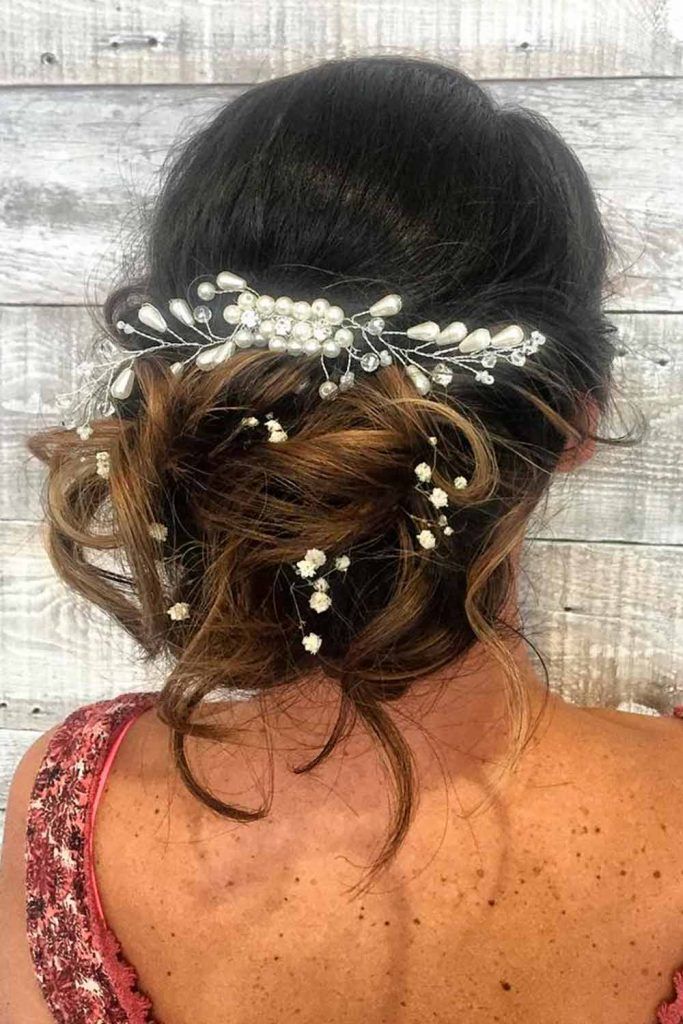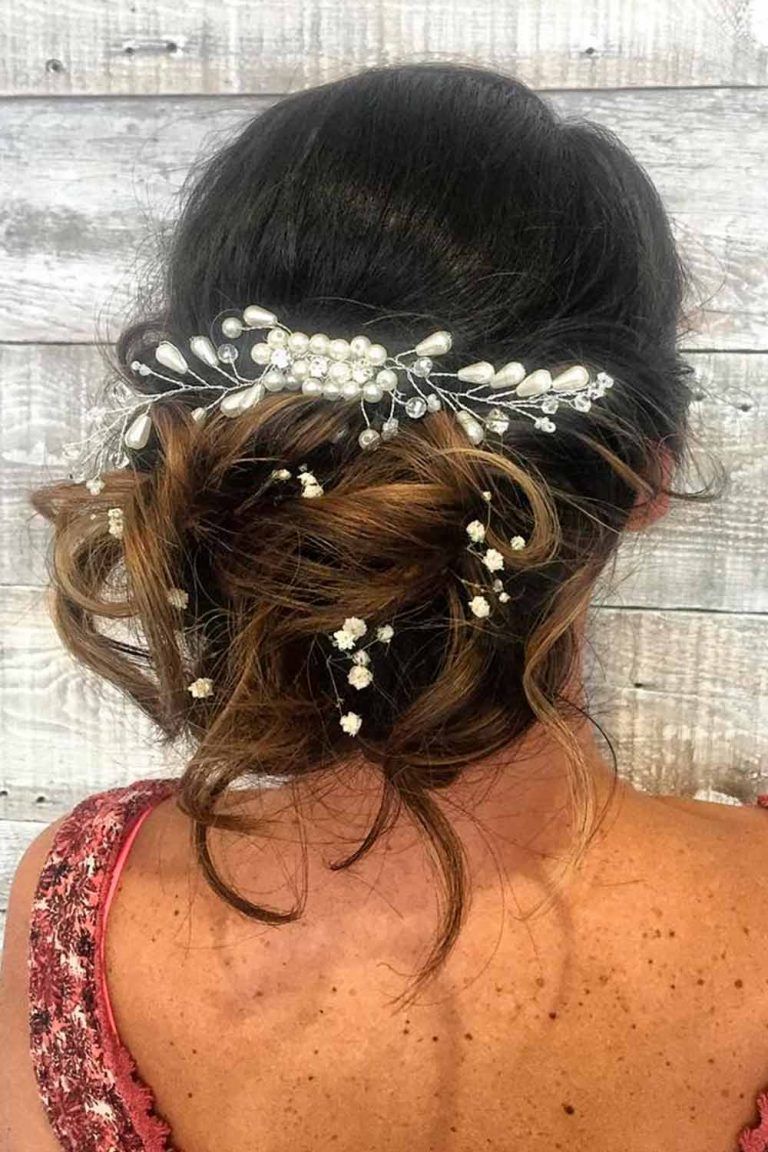 Credit photo: instagram.com/amastylist__
A low messy bun for shoulder length hair is the definition of an effortless look. Don't you agree? It's so easy and stylish at the same time. For this style you will need to tease the top part of your hair at the roots just a tiny bit to add volume. Create a ponytail at the nape of your head and secure it with a clear elastic. Now you will need to tease up your ponytail. When you are done teasing, twist it, wrap it around, and secure with bobby pins. You may also pull out some hair strands from your bun to make it even messier.
Messy Side Bun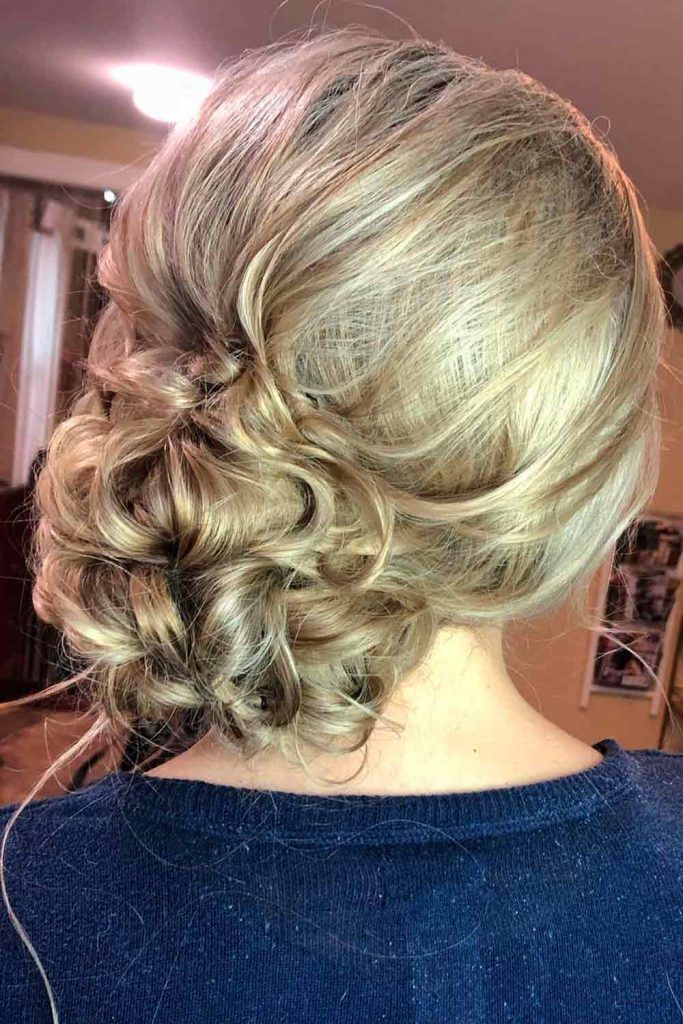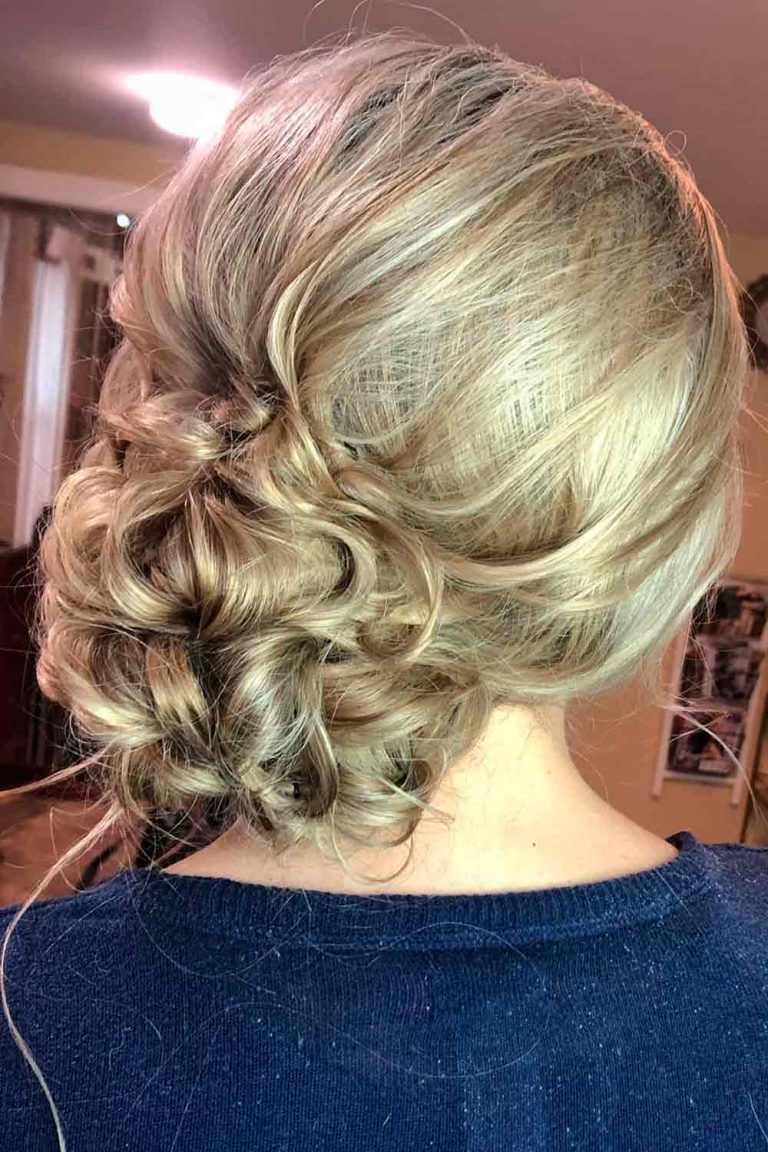 Credit photo: instagram.com/ell_beauty_
Follow our side messy bun step by step tutorial, if you want to recreate it for your next night out or even if you are going to a wedding. Start with curling your hair and gather a low side ponytail. Separate your ponytail into sections and tease it closer to the roots. Take small sections of your ponytail and start bobby pinning it to the head in a messy way. And voila! Your fabulous hairstyle is done and you are ready to go out!
Braided Messy Bun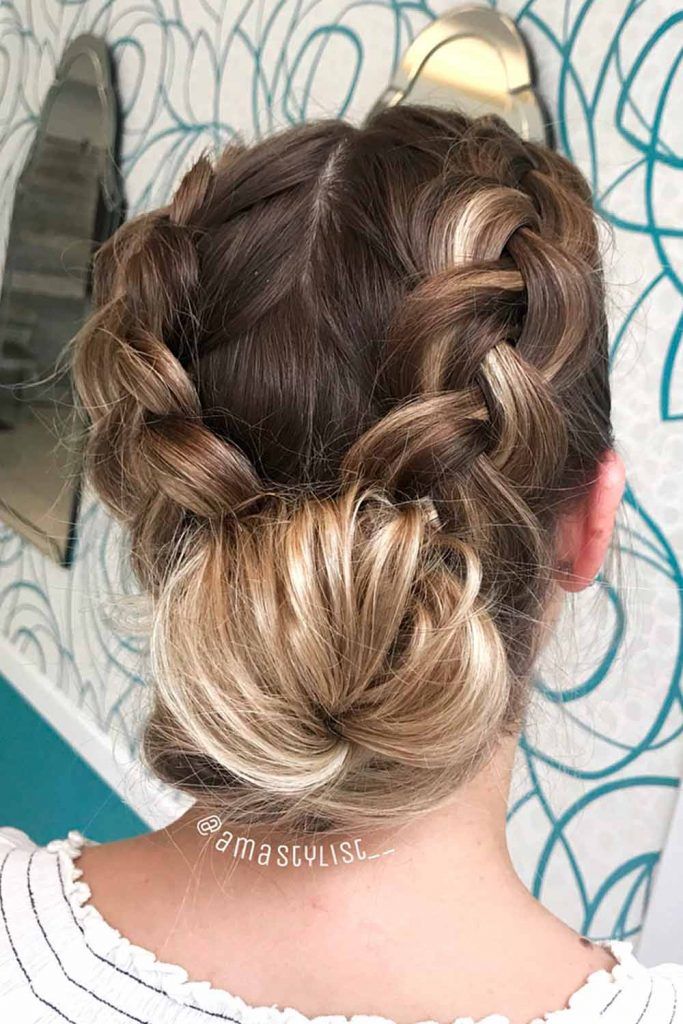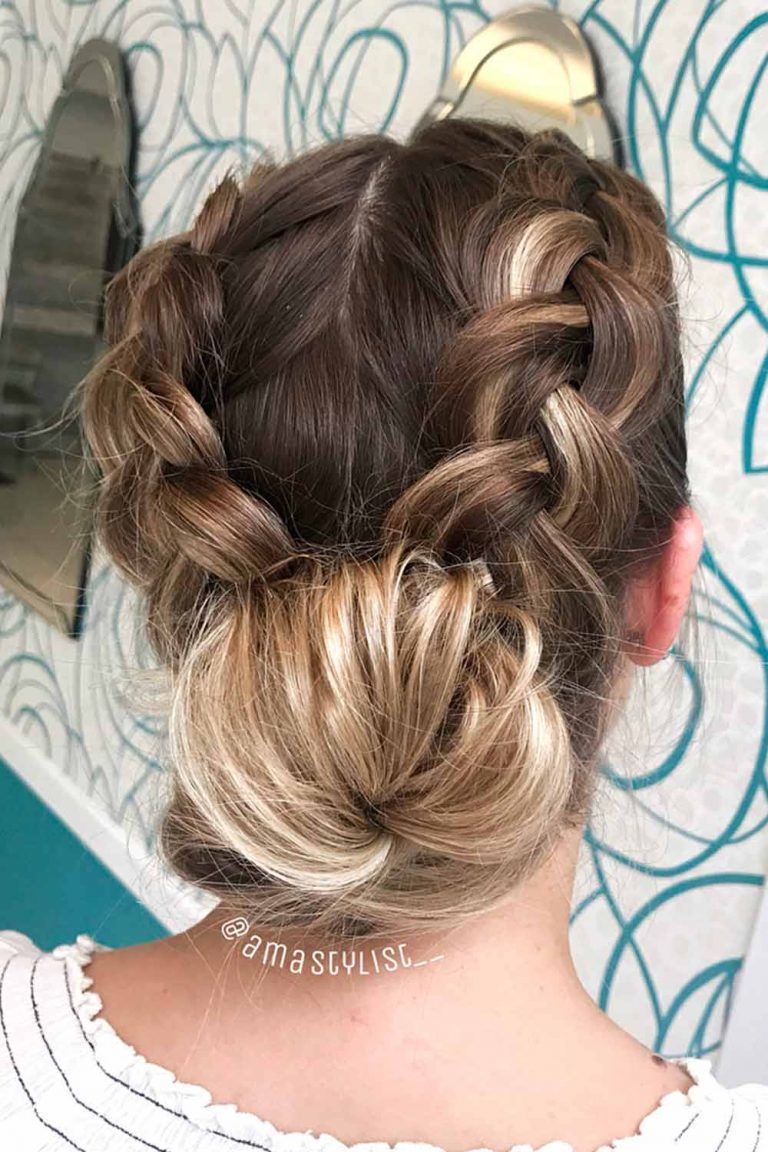 Credit photo: instagram.com/amastylist__
Do you know how to do a messy bun with thin hair? A braid is a great solution to the problem. For thin hair teasing may be not enough. So, incorporating a braid into your messy bun would be a life saver as it can also add volume. And how do you pull it off? Easy peasy. Before you start your French braid, you should add some volume to your roots with dry shampoo or teasing. If you feel like just a shampoo is not enough for your thin hair, tease the roots. You are ready to make your French braid. You may start it in the centre or at the side. Braid it till the end and secure with a clear hair elastic. Twist the end of your braid, wrap it around and bobby pin it to the nape of your head. Start pulling out strands of your hair from the braid until you reach the desired level of messiness.
Half Messy Bun Style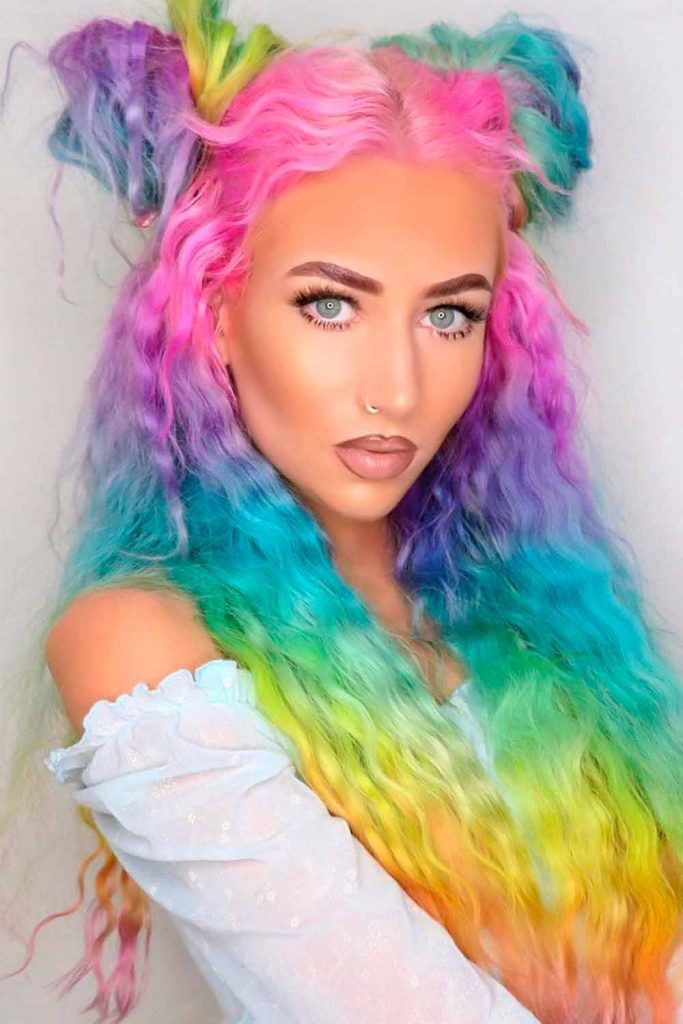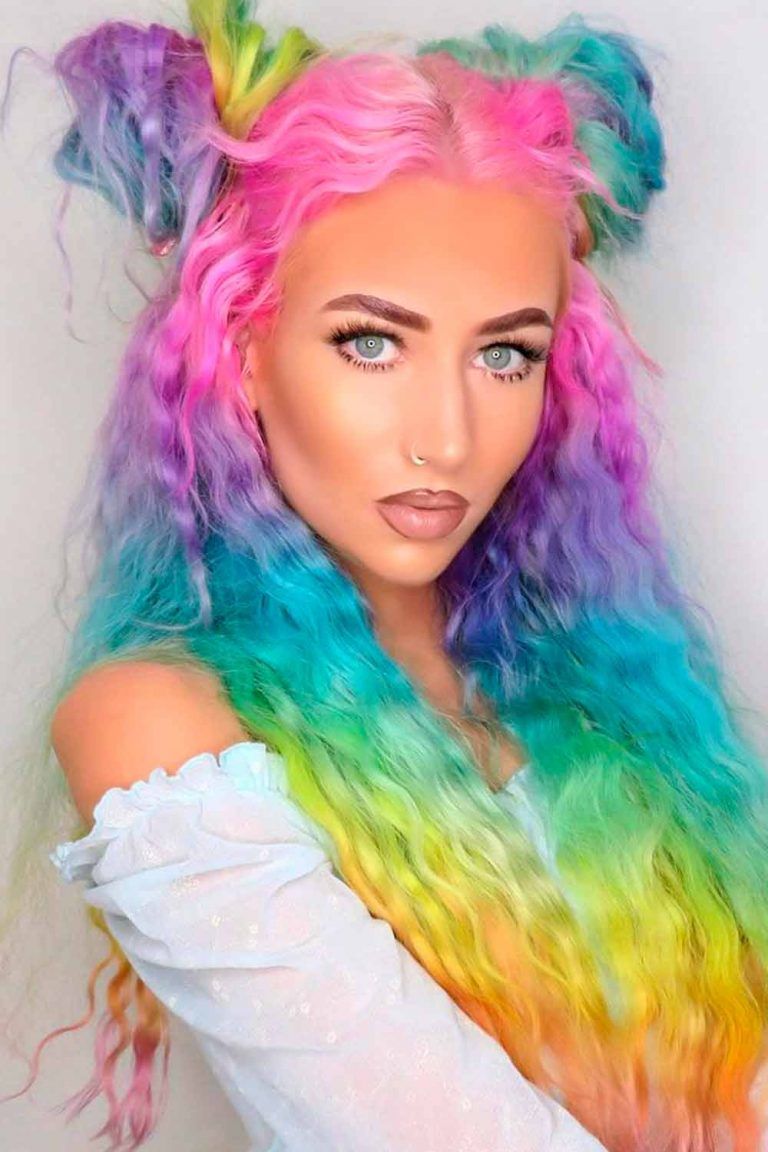 Credit photo: instagram.com/amythemermaidx
This half up bun is a perfect option of messy bun for short hair and for long hair, too. This is by the way the trendiest version of a messy bun. So, the first thing you would need is to part the top section of your hair. It may be as big as you want. Then gather it in a ponytail and secure with a clear elastic. The position of your ponytail may also vary – it may be right at the top of your head, at the crown or a little bit lower. If you want your hair bun to be more voluminous, a little teasing never killed nobody. The rest is the easiest part. Twist the ponytail and wrap it around. Secure it firmly with bobby pins and some hair spray. You may also curl the rest of your hair that is left in the back or add a tiny little braid.
Best Messy Buns Hairstyles for Special Occasion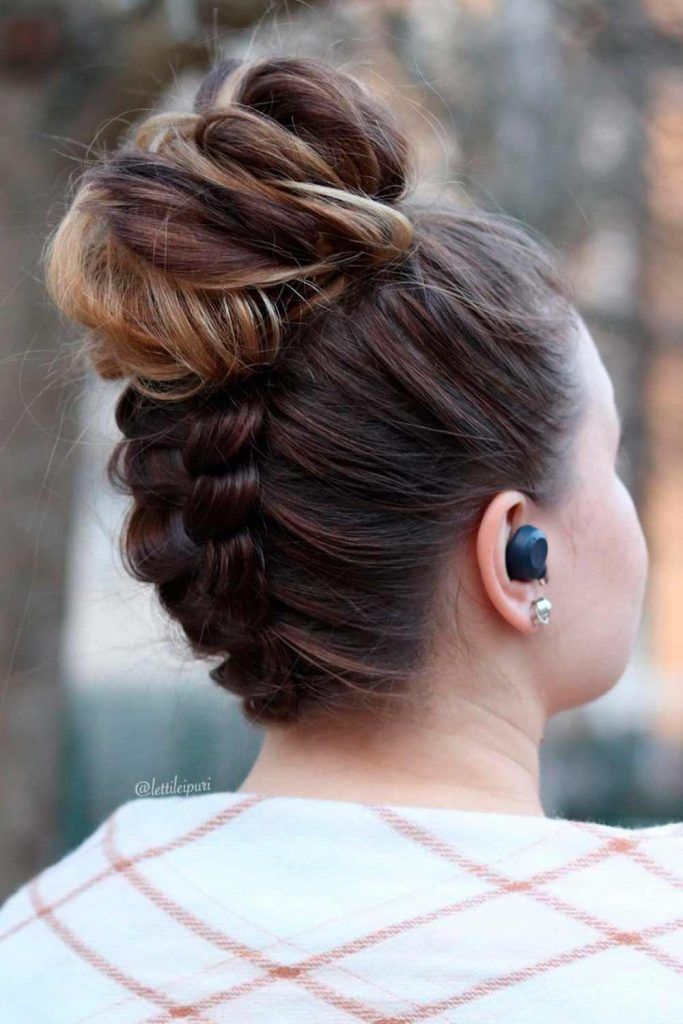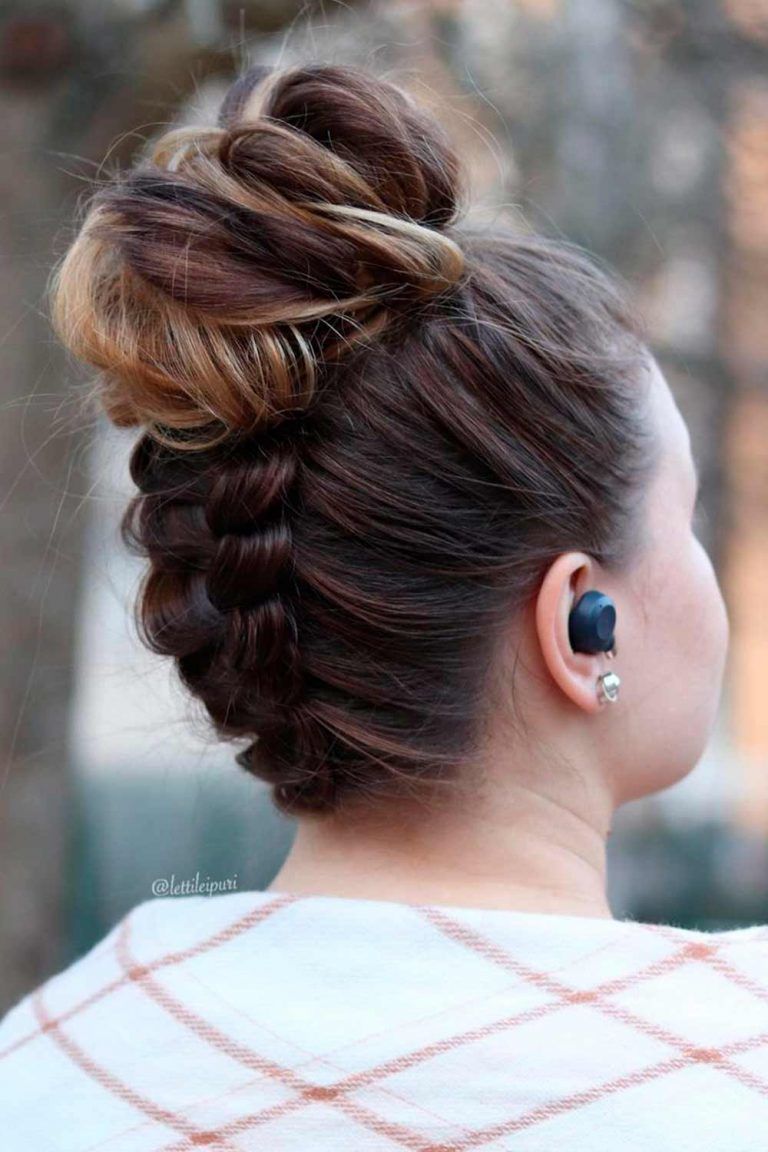 Credit photo: instagram.com/lettileipuri
If you want to look not only elegant but also to be perpetrated, you should pay attention to these options of buns, as they will set you apart from the crowd for sure.
Romantic Messy Buns Hairstyles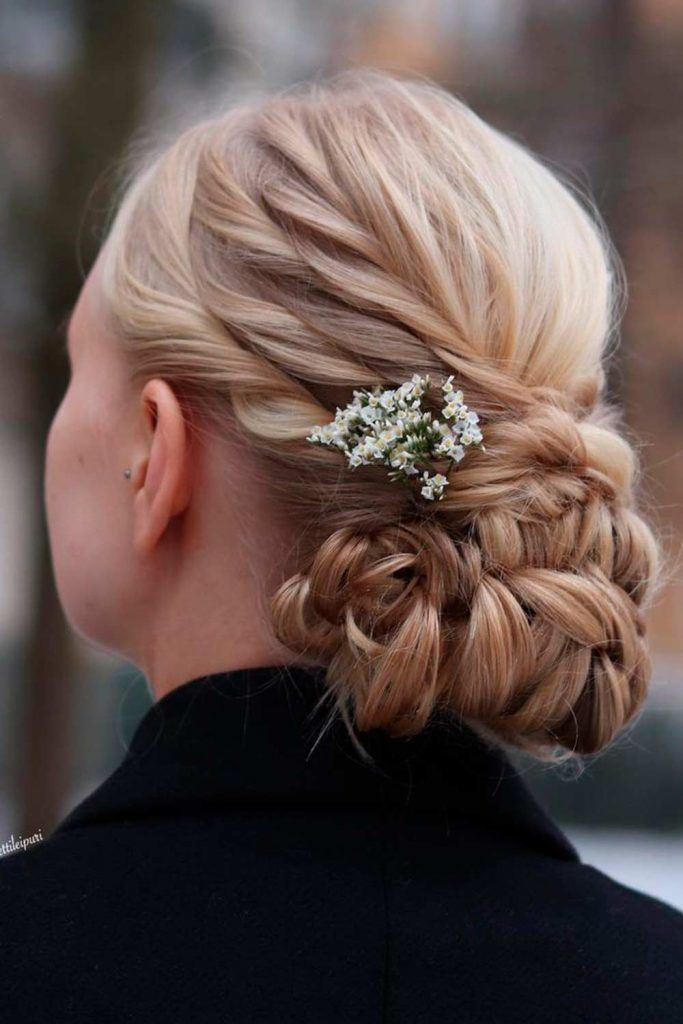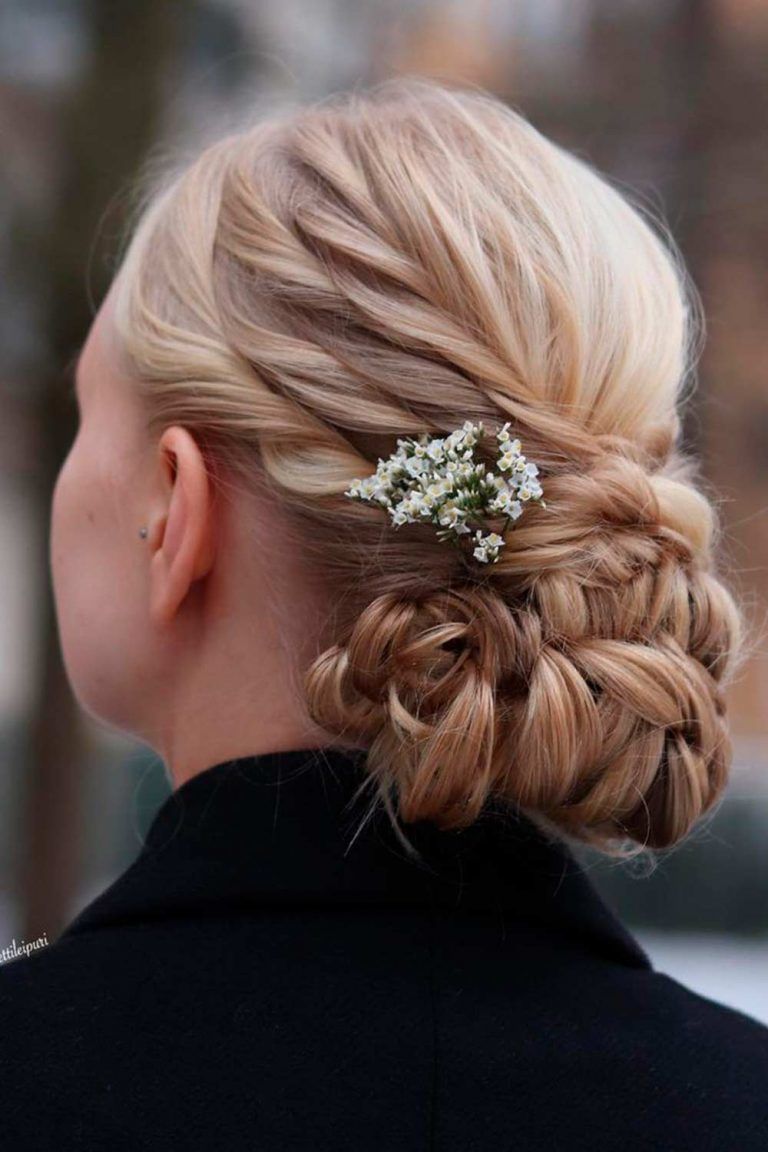 Credit photo: instagram.com/lettileipuri
Do you like romantic looks? Then rate our hairstyle options, they will emphasize your sensuality and tenderness, and will make any of your ways out unforgettable.
Cool Ideas Of Messy Buns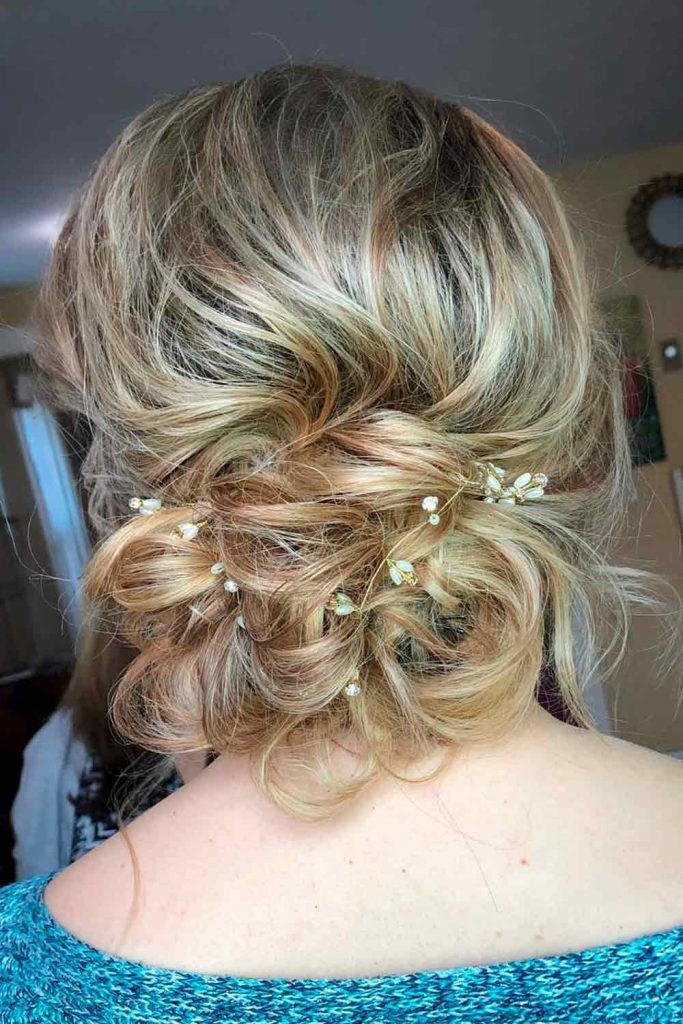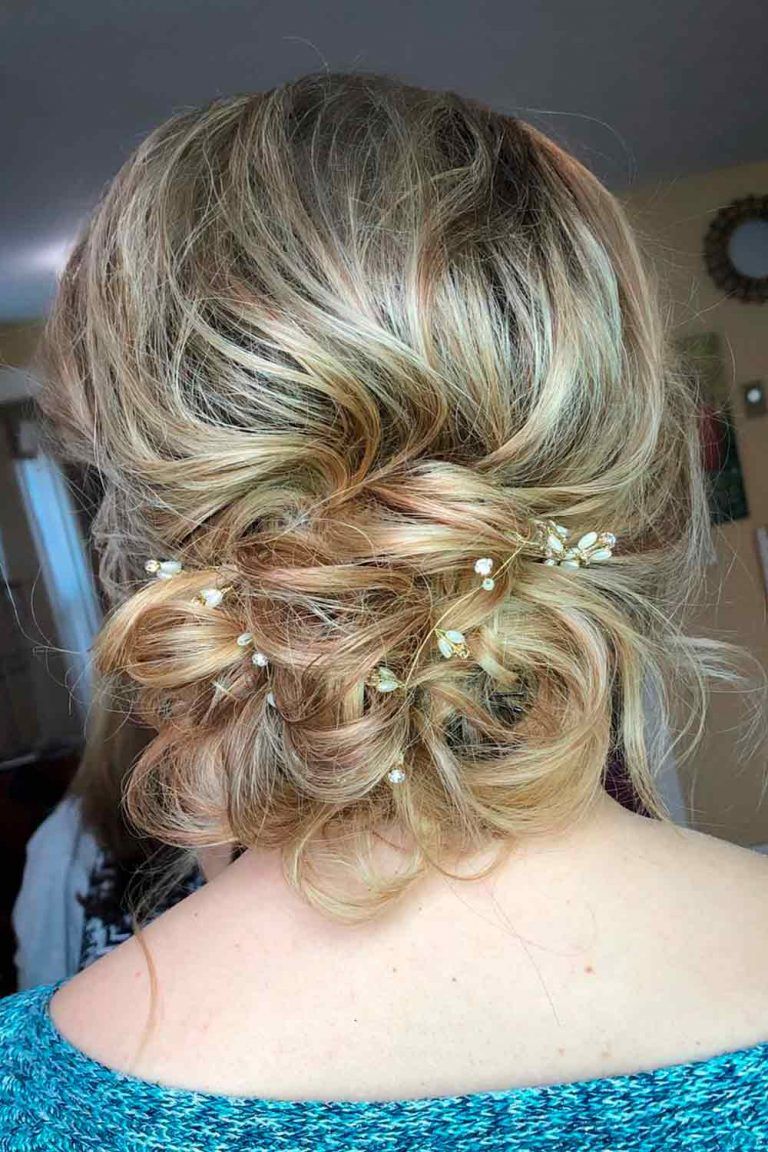 Credit photo: instagram.com/ell_beauty_
Hope that these tips and step by step tutorials will help you pull off any messy bun like a professional hair dresser and master your skills and knowledge.
FAQ: Messy Bun
What does a messy bun mean?
The messy bun is a cool hairstyle that many ladies and even some guys have tried at least once. The goal of this hairstyle is to make the lady wearing it appear as if she crawled out of bed into the world without putting herself in order.
How do you make an updo look fuller?
Curling or lightly back-combing your hair, as well as using products like dry shampoo or texturizing spray can make a tremendous impact in making it appear denser and fuller. Concentrate on adding volume to the roots and crown of your hair.
How do you add volume to thin hair?
Blow-dry your hair for the greatest effects. One of the most effective ways to add volume to thin hair is to blow dry it. However, drying your hair upside down can dramatically boost its volume. Make your hair stand on end by turning your head upside down.
Was this article helpful?